St Andrew's
Academic Year 2017-2018
Class Teachers: Mrs Thompson and Mrs Brownbill
Teaching Assistant: Mrs Mulholland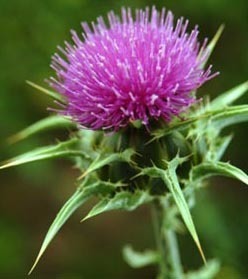 _________________________________________
Below are the 'Topic Booklets' that show the coverage for both the Moons and the Stars in the Spring Term's exciting topic, "A long time ago...."
To see what our new Reception children will be learning about, click here on STARS To see what our Year 1 children are learning about, click here on MOONS
__________________________________________
PE
This term, PE will be on Tuesdays and Wednesdays.
Full PE kit should be worn. The children should keep their PE kit in school for the whole half-term.
Thank you for your support.
++++
In our class
we are scientists,
we are mathematicians,
we are authors,
we are inventors,
and through all this we have fun!
Looking for ways to support your child in their learning? Here are some useful links to help them at home with their motor skills, phonics and numbers. Click on the pictures to be directed to the websites.......
St.Andrew's Newsi
20.2.18
Priya received a head teacher's medal today for her amazing talking about her dinosaur habitat. She explained which dinosaurs were there, what they ate and what they drank.
15.1.18
This week we lured a dinosaur into our classroom with some raw meat (Priya's idea)! He ate some pork chops, left footprints and did an enormous poo!
We invited him to visit and we hope he can come.
12.1.18
We have been learning about how churches are very special places for Christians. We made our own in the classroom. There are many special people who help in the church : welcomers, readers, cleaners, choirs, altar servers and of course the priest.
4.12.17
We are having great fun this week with the brilliant "Supertato" Story by Sue Hendra and Paul Linnet. We feel safe with all the super vegetables we have made.
27.11.17 St.Andrew's gingerbread man has been on an amazing adventure in zero gravity.
Watch him float!
9th October
This week we are really enjoying making treasure maps. We have been programming our Beebots to find the treasure. Our maps are fantastic! We are taking them home.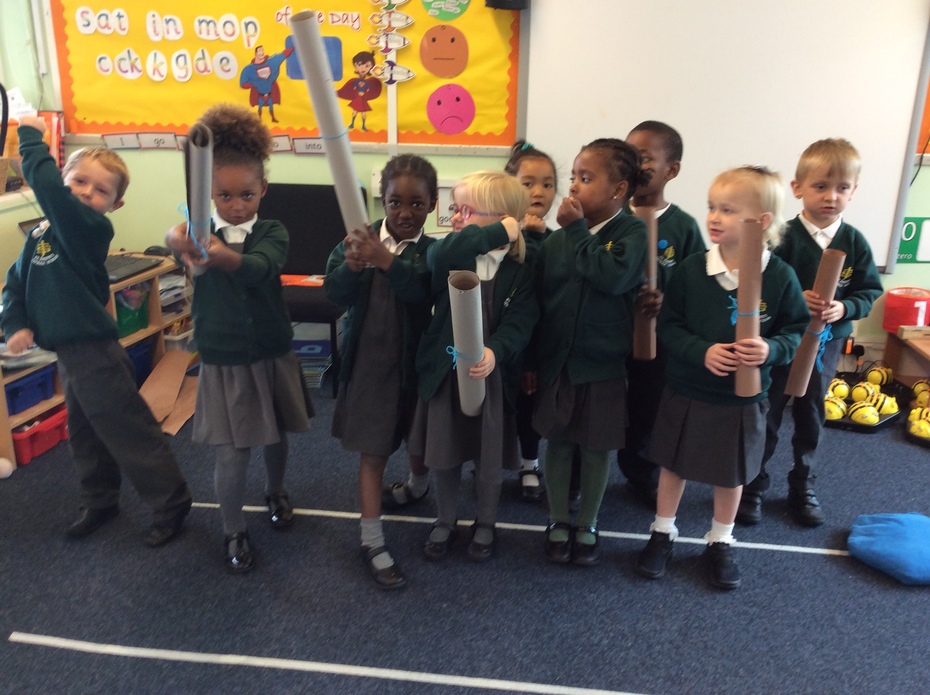 2nd October 2017
This week we have been baking gingerbread men. Here is our recipe in case you want to make some at home. They were delicious! Yum yum!
Ingredients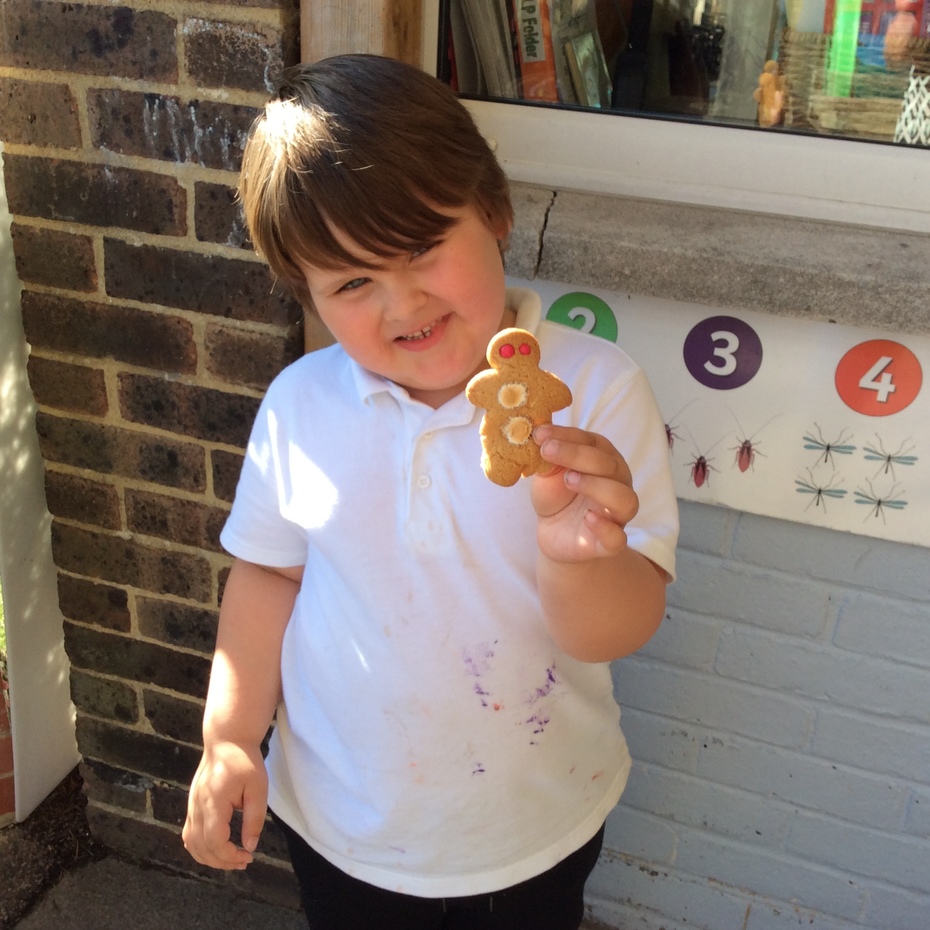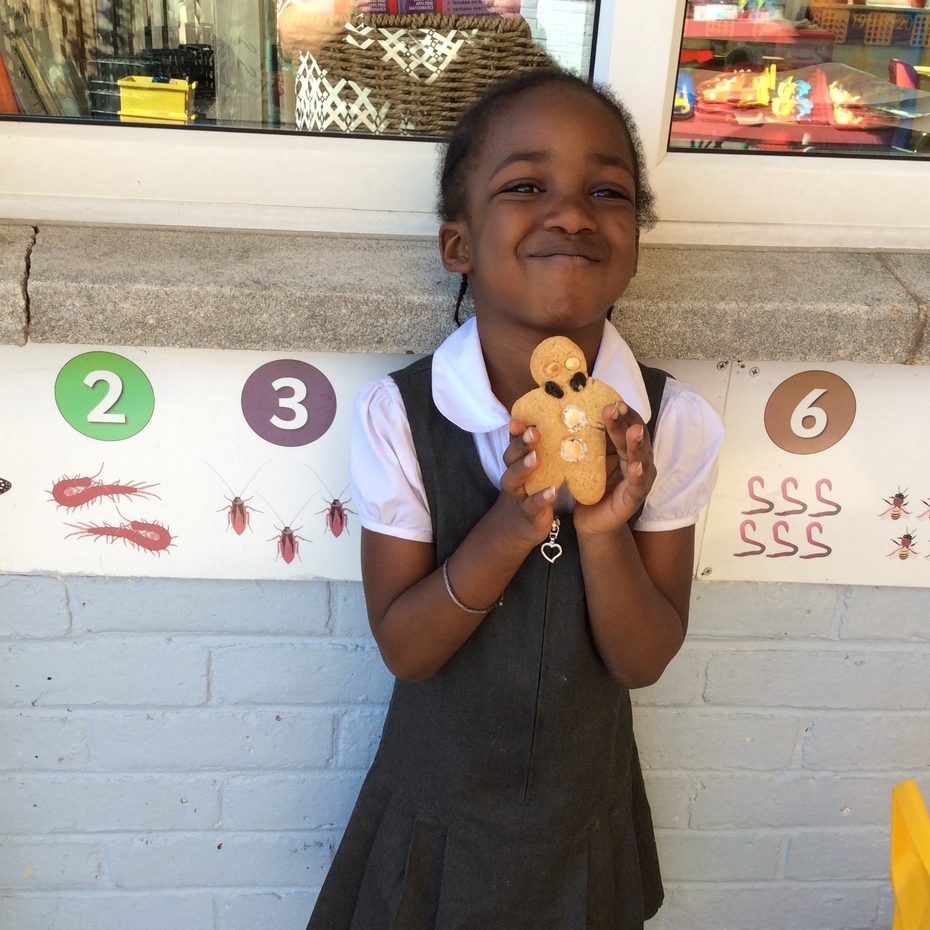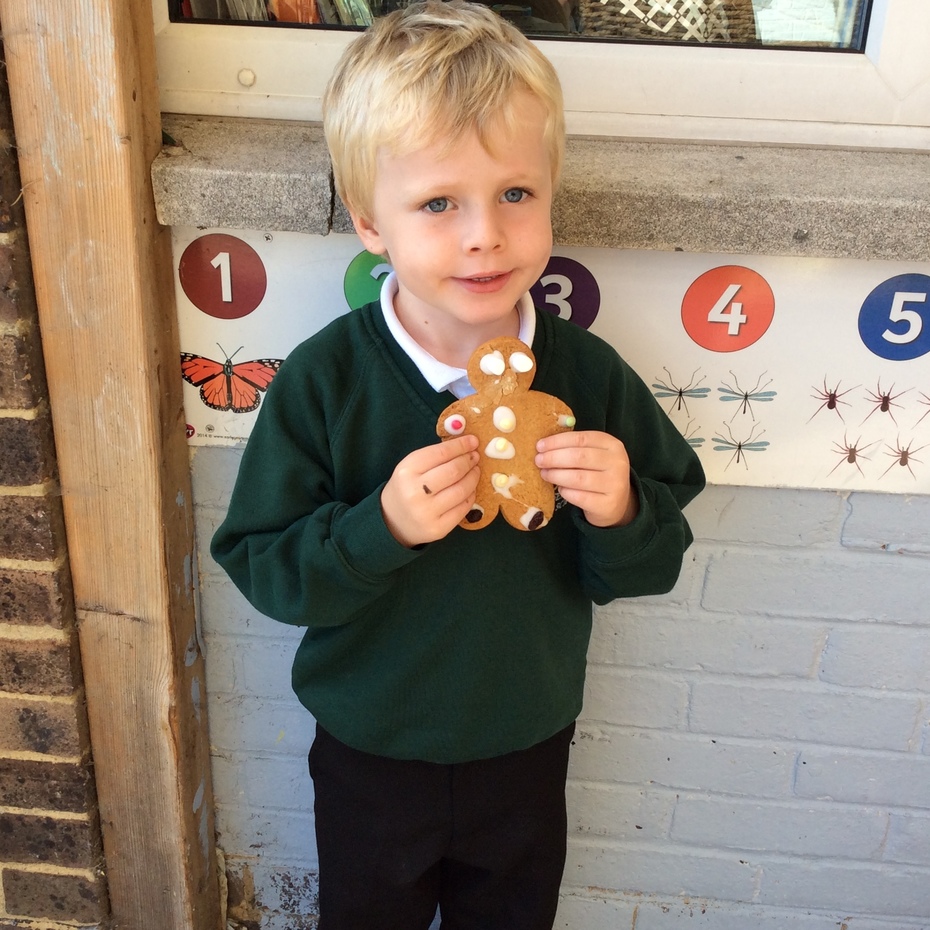 350g plain flour

100g butter

5 1/2 teaspoons ground ginger

1 1/2 teaspoons ground cinnamon

1 teaspoon bicarbonate soda

175g light brown soft sugar

4 tablespoons golden syrup

1 medium egg
Method
Preheat the oven to 180 C / Gas 4.

Put the flour, butter, ginger, cinnamon and bicarbonate of soda in a mixing bowl. Mix it all together with fingertips until crumbly. Add the sugar, syrup and egg and mix until it forms a firm pastry mix.

Using the rolling pin, roll out the pastry to about 5mm thick. Make sure the surface and the rolling pin are well dusted with flour. Use gingerbread men cutters to cut out shapes.

Place the cut out pastry on a greased or non-stick baking tray.

Bake in the preheated oven until golden, about 15 minutes. Check after 10 minutes. Gingerbread may be ready after 12 minutes in a fan assisted oven.

Enjoy :)
October 3rd
Our Grandparents visited today! Thank you to all those that could come.We really enjoyed painting your portraits.
18th September 2017
Hurray! On Tuesday had our fantastic BIG BREAKFAST to start our new topic Yum Yum. The children have been learning about what an important meal breakfast is for everyone. We enjoyed preparing eggs, bacon and toast. Washed down with orange juice or milk.
Yum Yum
What a fantastic year 2016-2017 has been in the Early Years. We look forward to watching you grow, develop and flourish next year. Enjoy the summer break.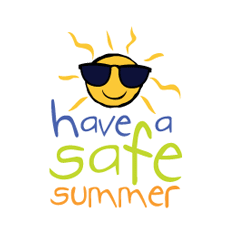 4.7.17 We dug up our potatoes yesterday! We roasted them today and they were delicious. Yum yum!!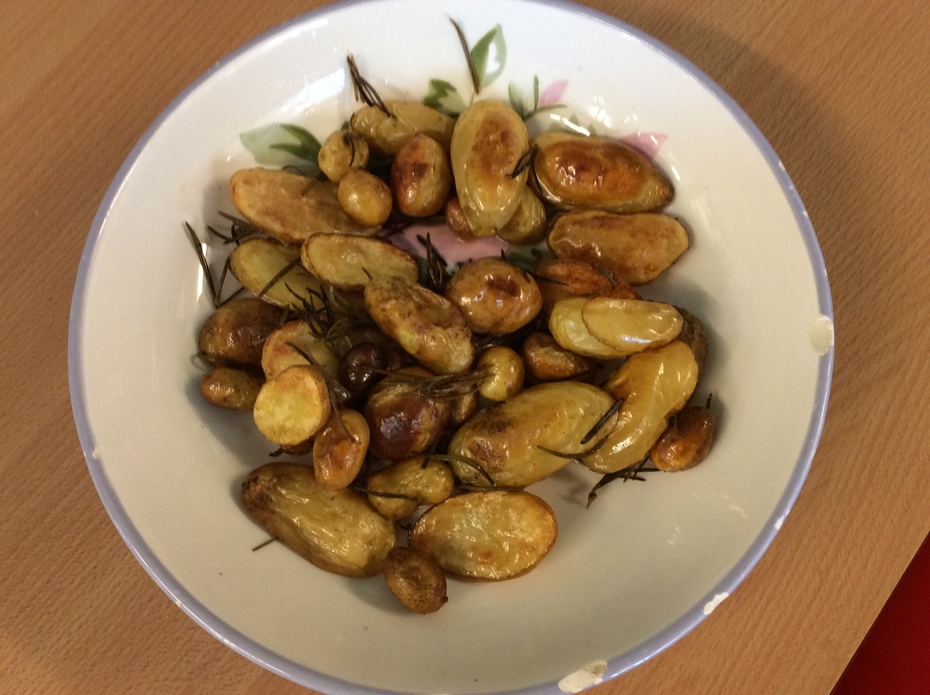 Watch an interesting video below, of our snails eating. Did you know that snails have thousands of teeth! Can you see them?
Tuesday 6th June
This term we are learning about minibeasts. Today we went on a bug hunt and found lots of minibeasts hiding in our school. We built them a home so they can live with us while we study them.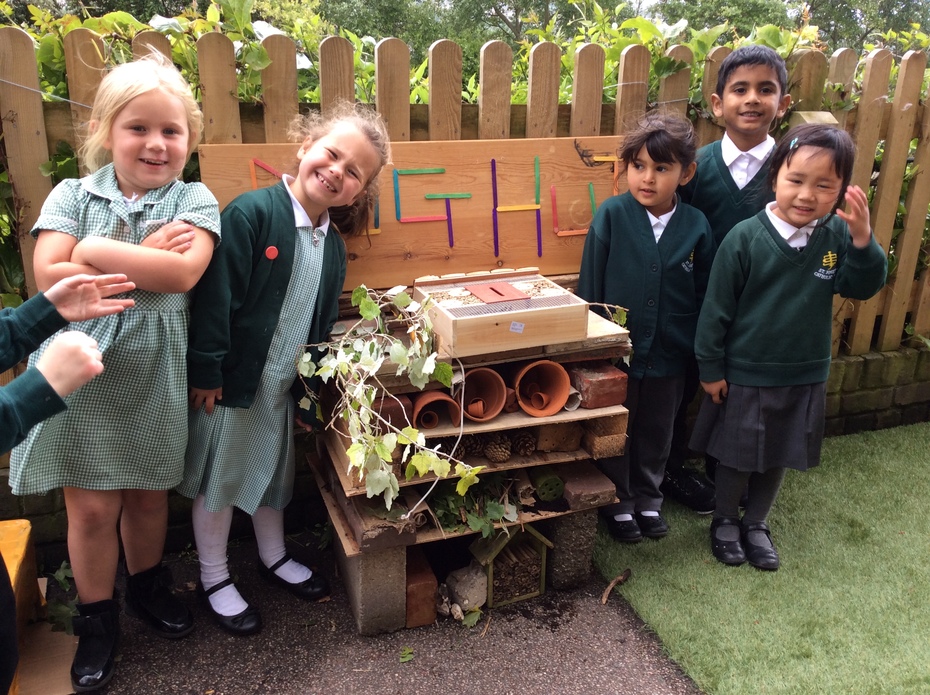 28.3.17
Gaston Farm was amazing! Have a look at the fun we had yesterday!
..
We are really enjoying the fantastic books of Julia Donaldson. She is our favourite author. Why don't you visit the library to see if you can find her books!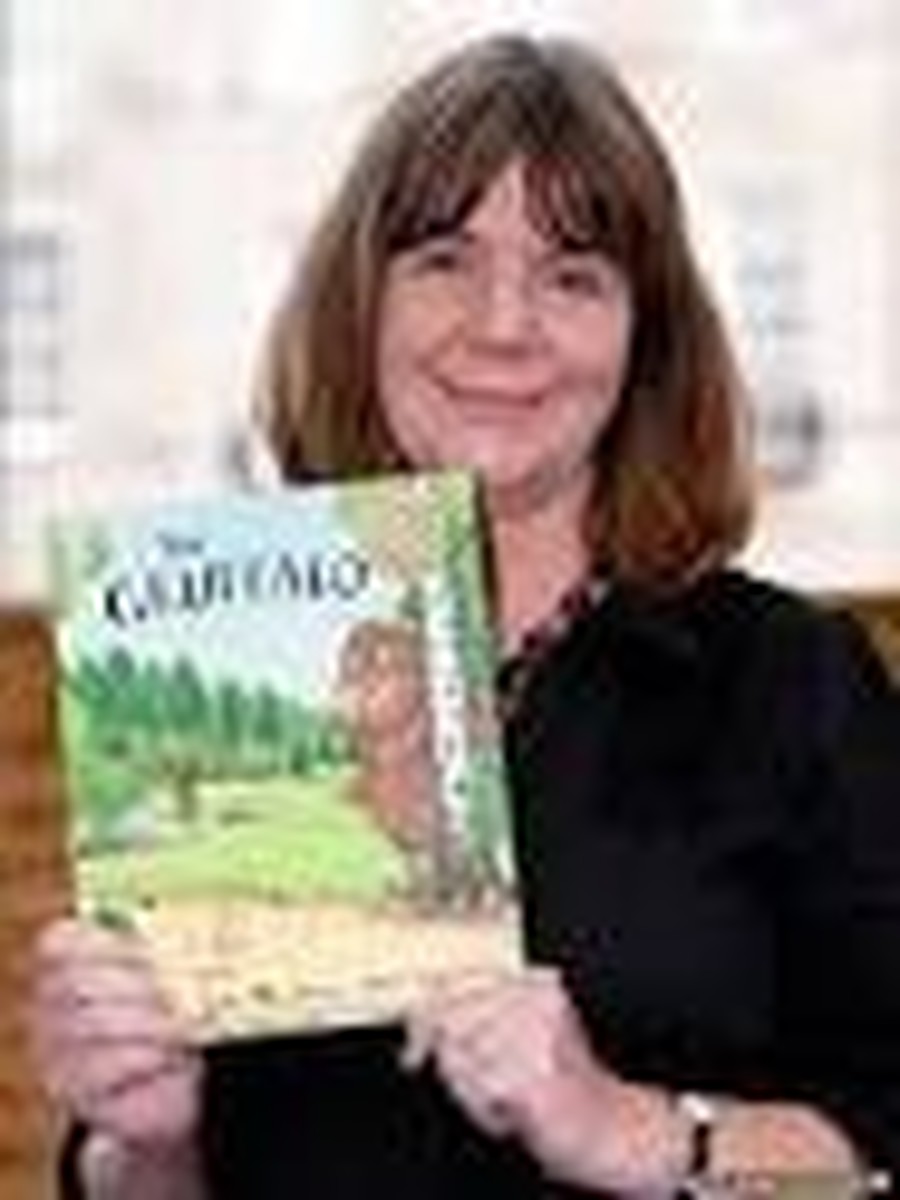 9.1.17
Happy New Year to you all.
We would like to congratulate and welcome Miss.Wise who will be replacing Miss.Simson as class teacher for St.Anne's Class from January.
We would also like everyone to welcome Miss.Palmer who will be working with us as an INA (Individual Needs Assisstant).
We are happy to have so many talented people working in our class.
This week we are beginning our new topic-
"Down On The Farm"
We have already received a gift from Farmer Brown of a basket of eggs. His hen, Rosie, lays far too many! We learned how to make scrambled eggs and set up our classroom as a cafe.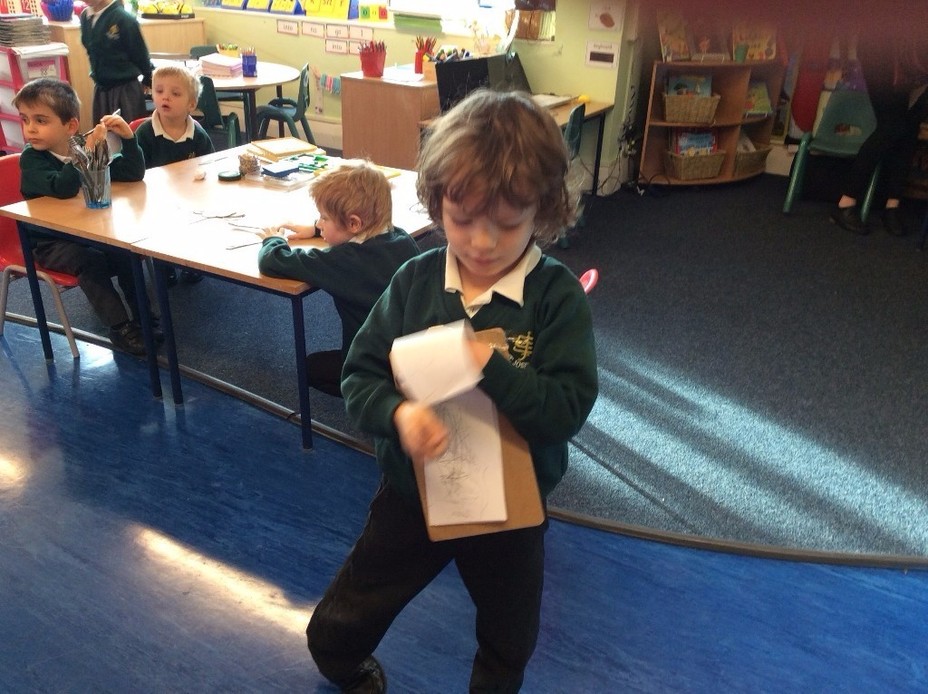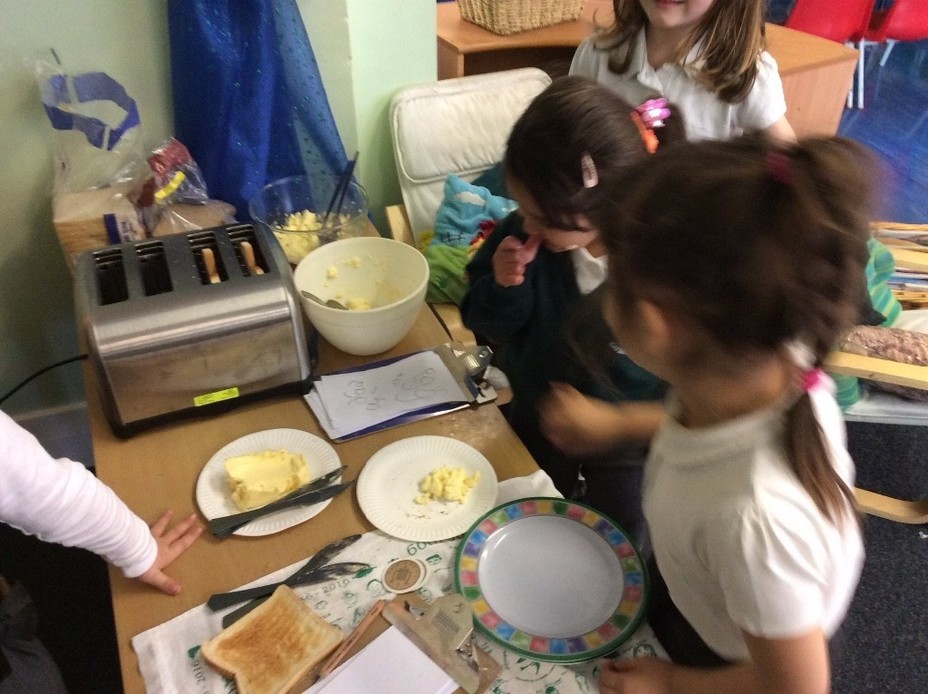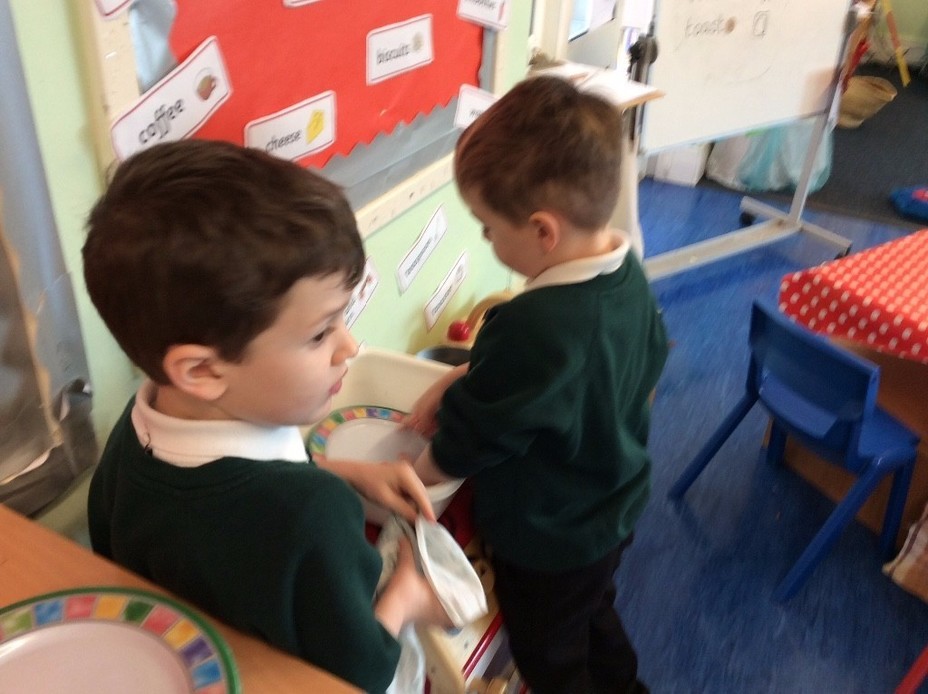 "waiters" "chefs" "washer- uppers"
We have been using our voice recorders this week too.
Here is Wiktoria telling you how to make scrambled eggs!
16.12.16
A huge thank you to all the staff, children and parents for your kind cards, gifts and well wishes for my new job. I am going to miss you all very much and promise to come back and visit regularly! Lots of love from Miss Simson x
We had so much fun dressing up and singing and dancing in our nativity show this week. It has made us feel all Christmassy!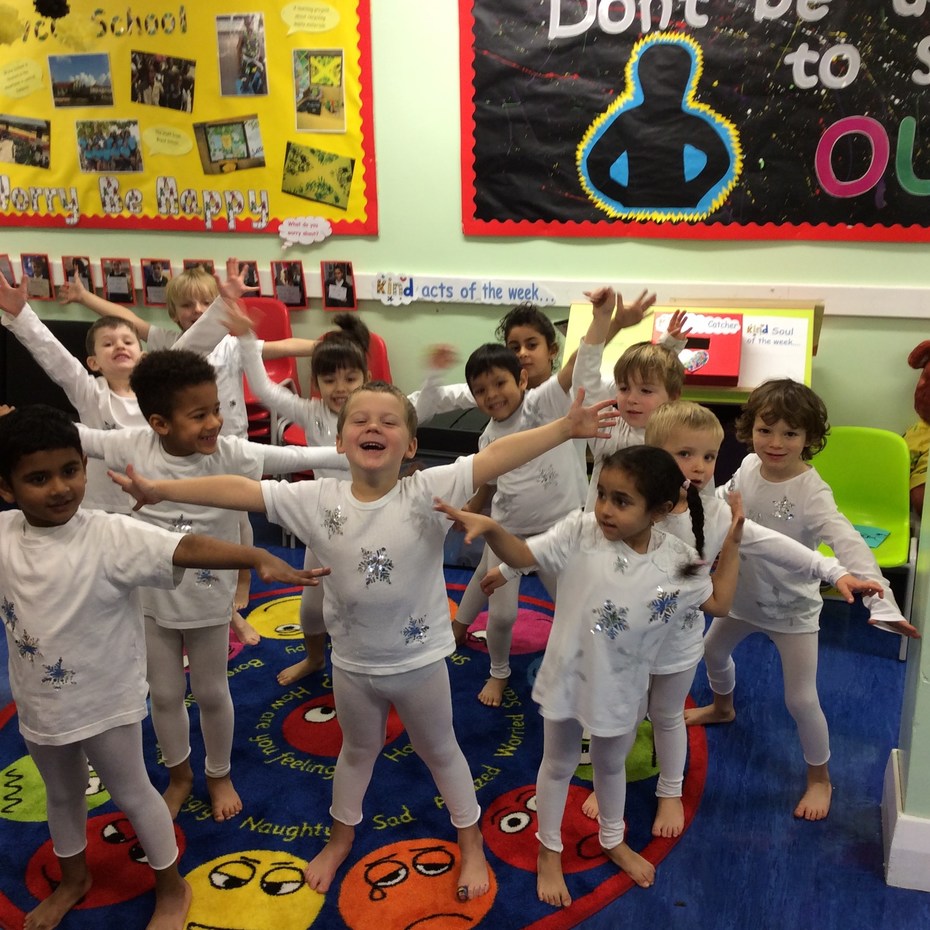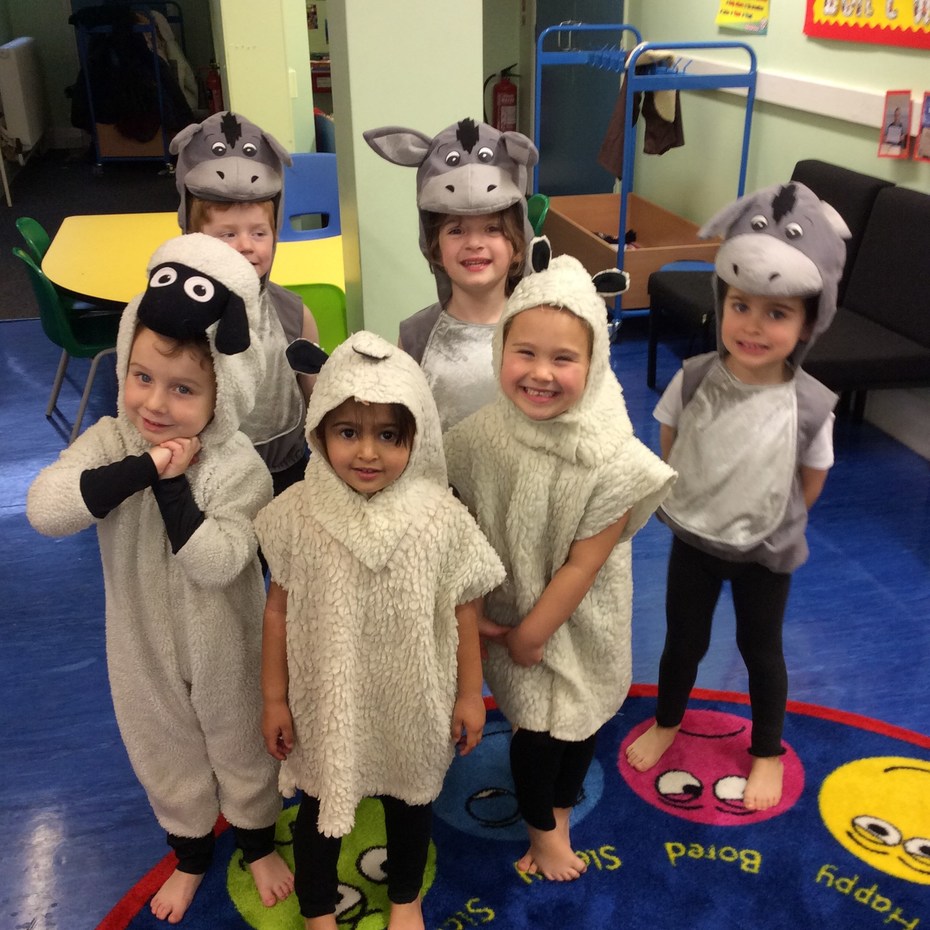 25.11.16
This week in St Anne class we have enjoyed making tracks and roads for our big trucks. The children have been extremely creative and found a great fun way to keep warm in this cold weather whilst playing in our fabulous outdoor area.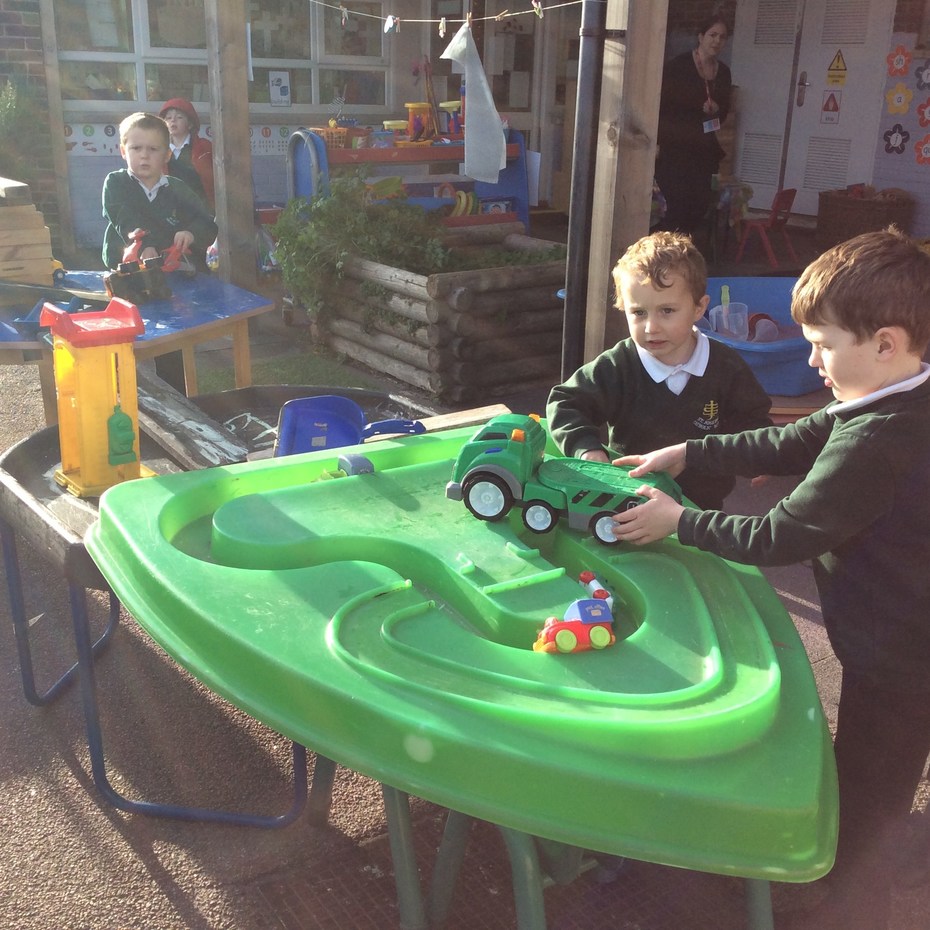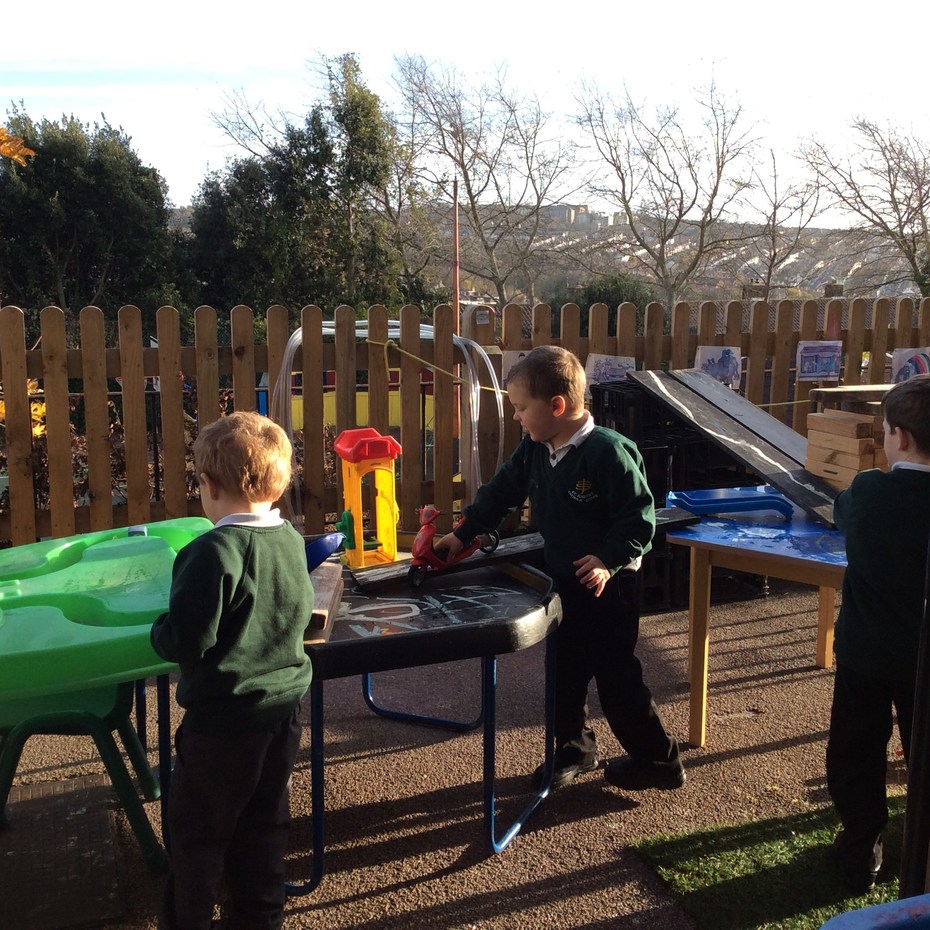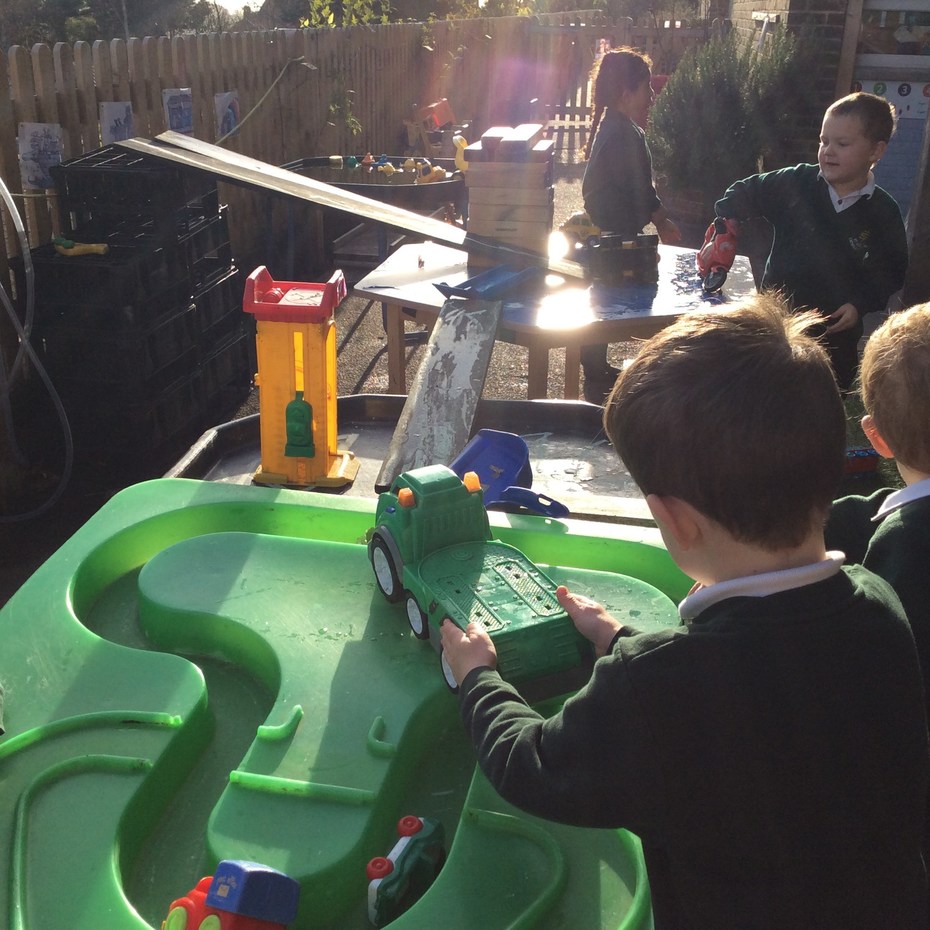 18.11.16
We had so much fun raising money for Children In Need today. Here are some pictures of us dancing!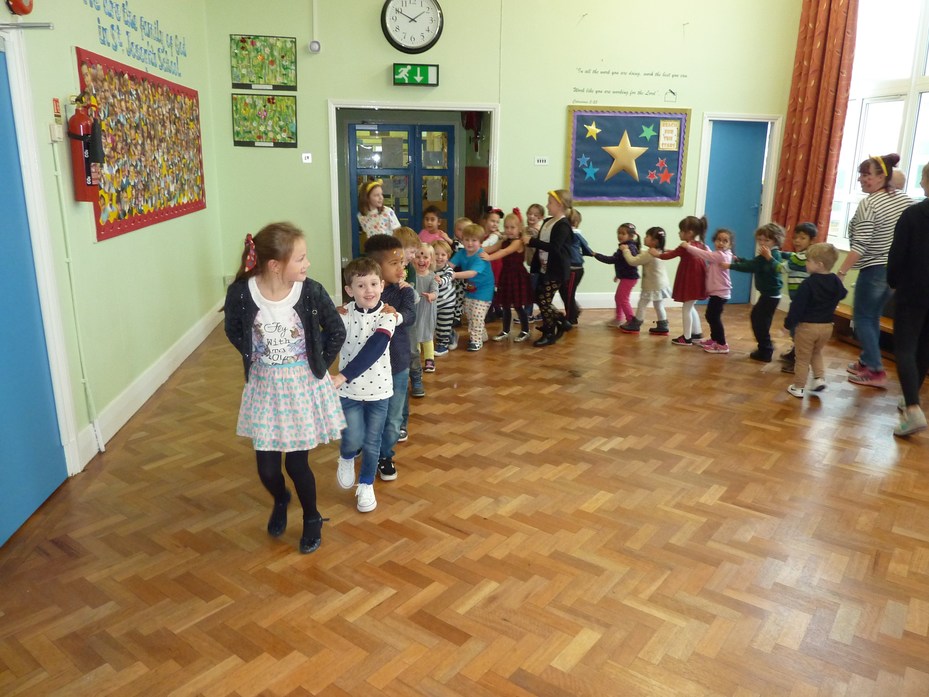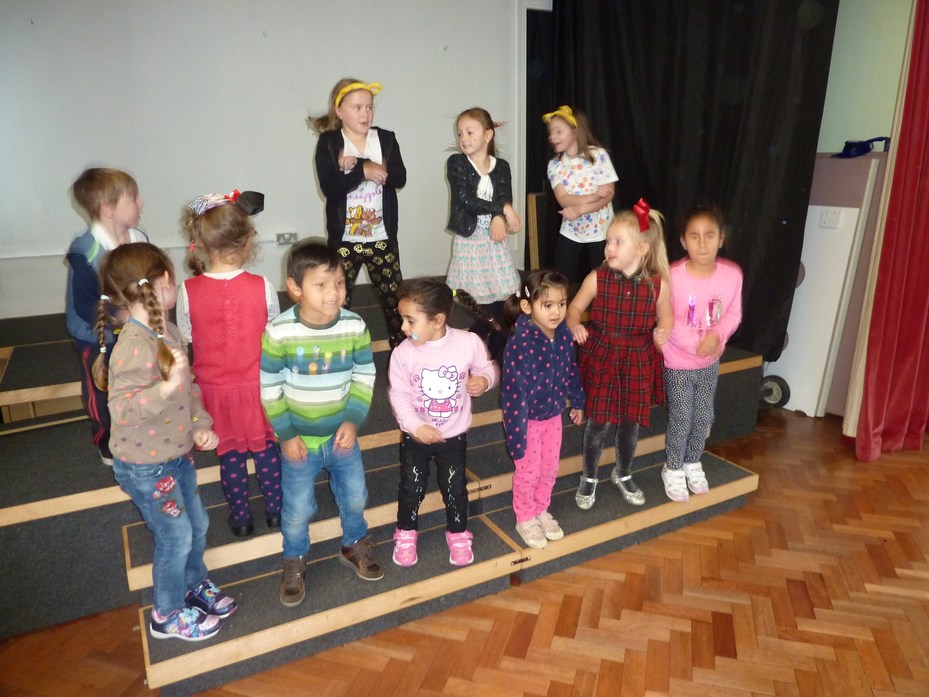 11.11.16
We have been learning about our senses. We tasted some yummy fruits (pineapple, grapes, blueberries, mango and Sharon fruit). We listened to some sounds and had to guess what they were. We felt different materials (shaving foam, cooked spaghetti, sand paper, wallpaper paste) and got very messy! We smelt some nice and nasty smells (coffee, marmite, flowers, candle, pepper). Ask your child what they thought about these experiences. Try and encourage them to describe what they experienced through their senses.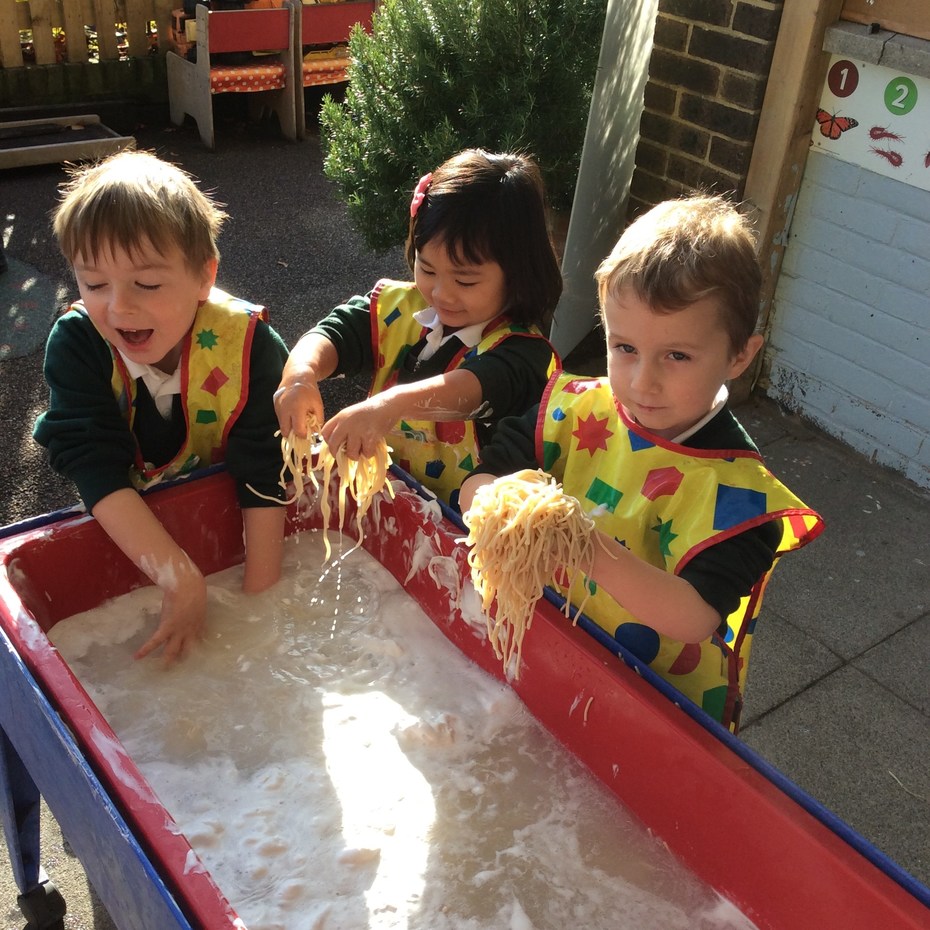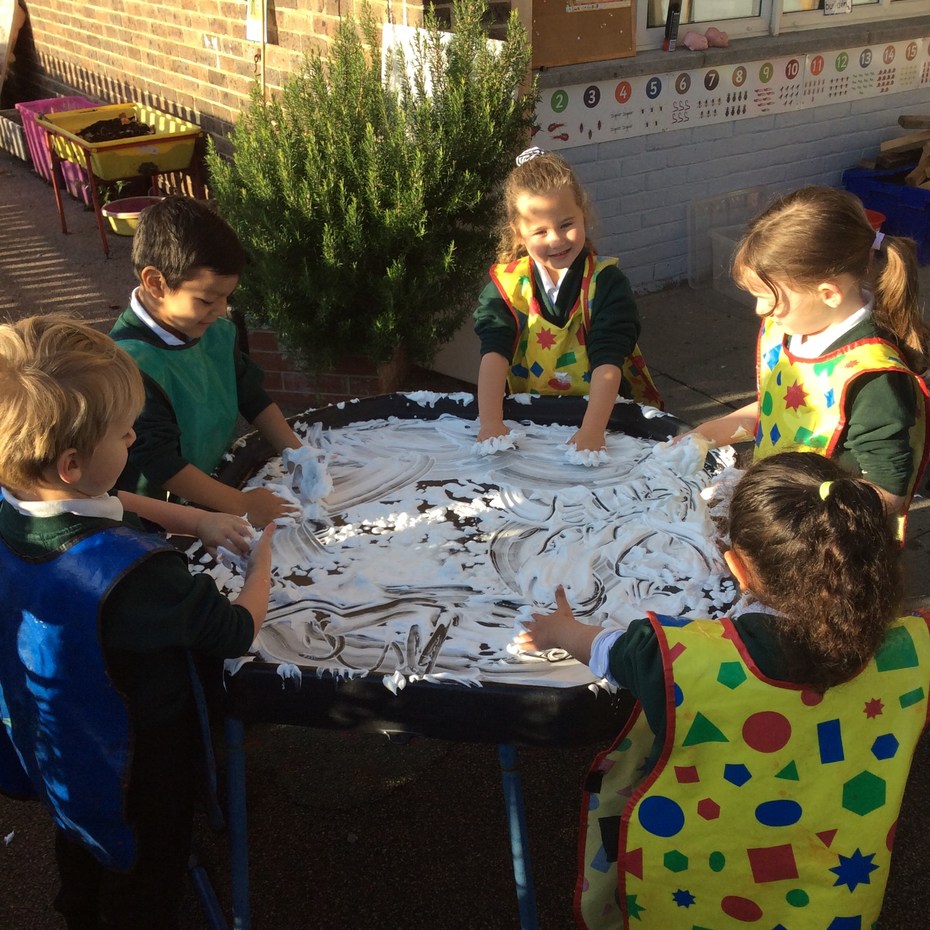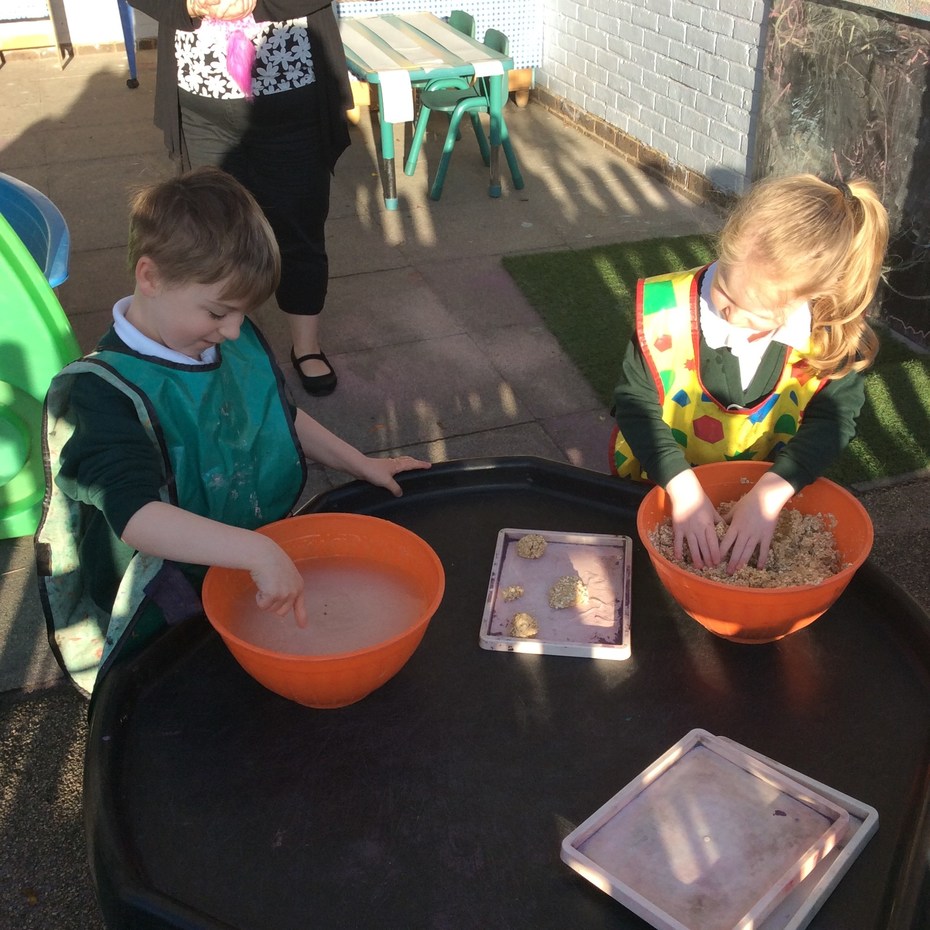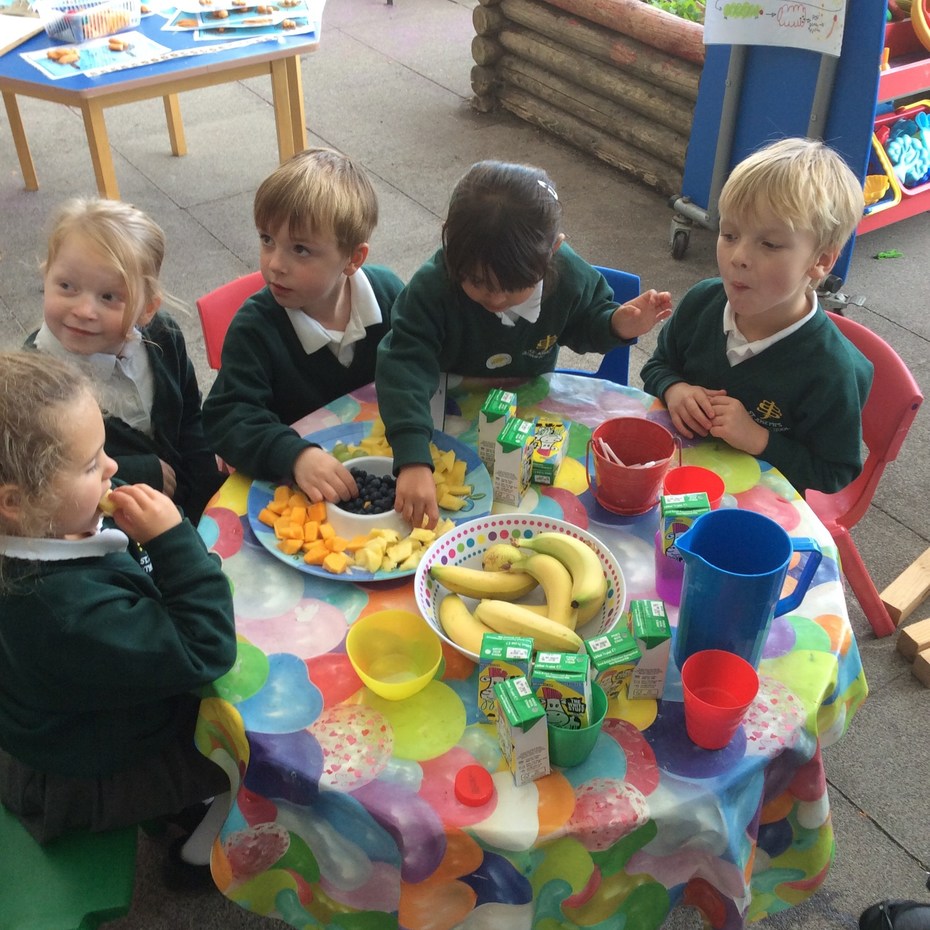 04.11.16
This week we had some special visitors into our school for our 'Sing & Sign' session. We always love singing our favourite nursery rhymes and learning new makaton signs but this week was extra special. We were joined by pre-school children from the local community and the session was lead by Cinderella!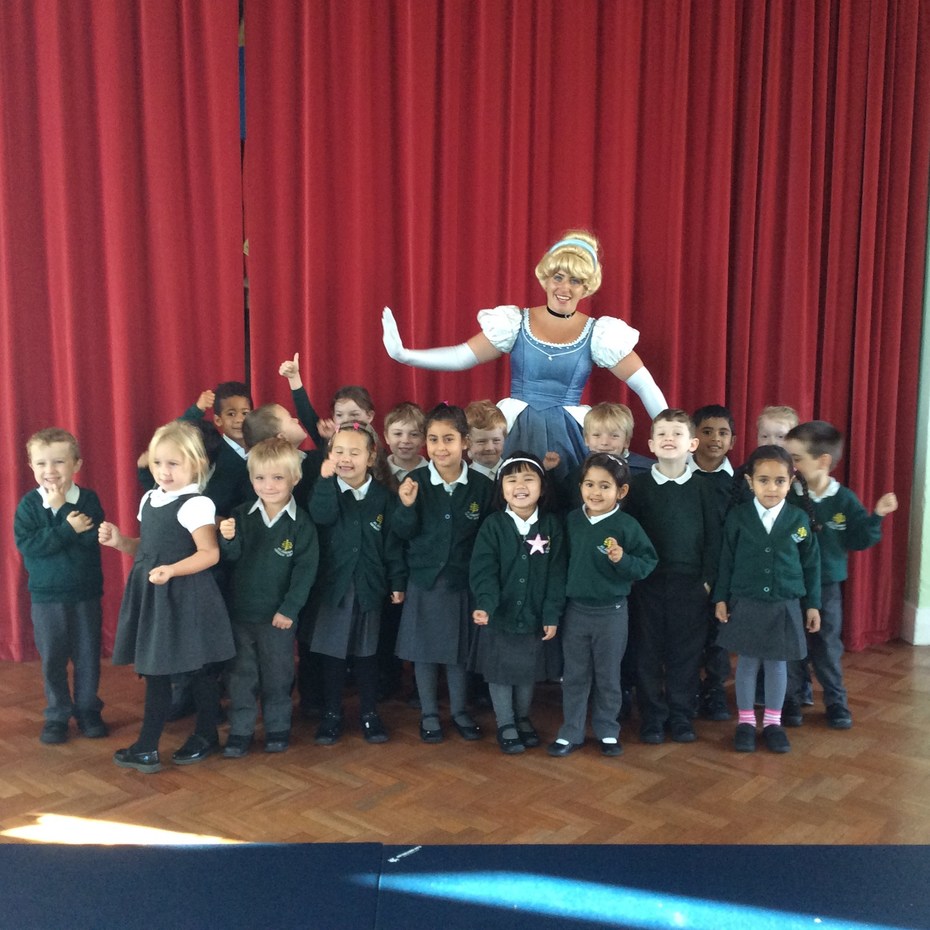 07.10.16
This week we have been thinking about our emotions. Have a look at the pictures below. Can you see which one is our happy / sad / angry / silly face?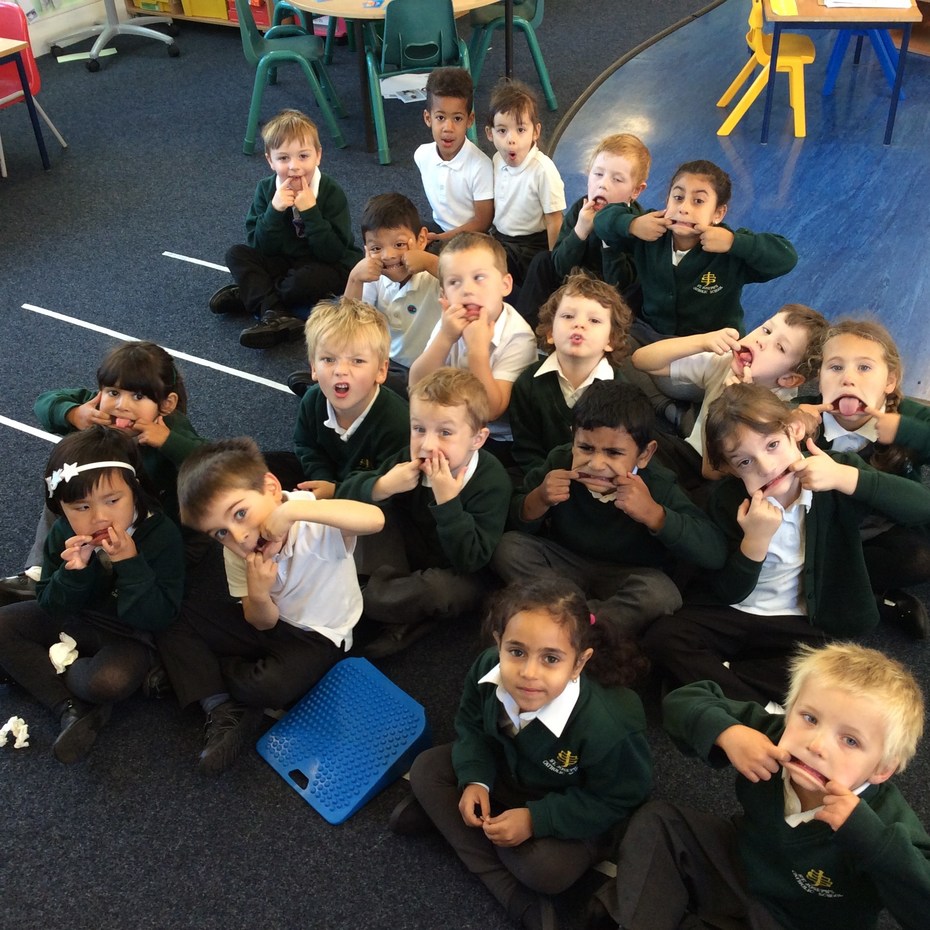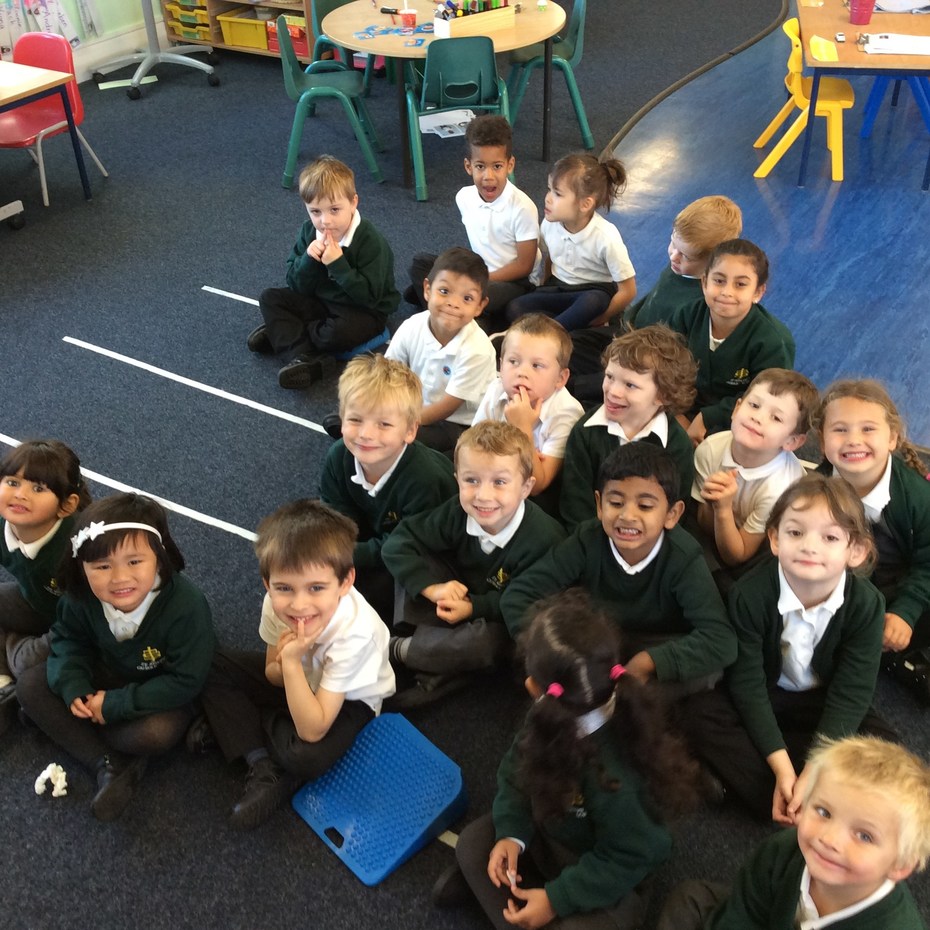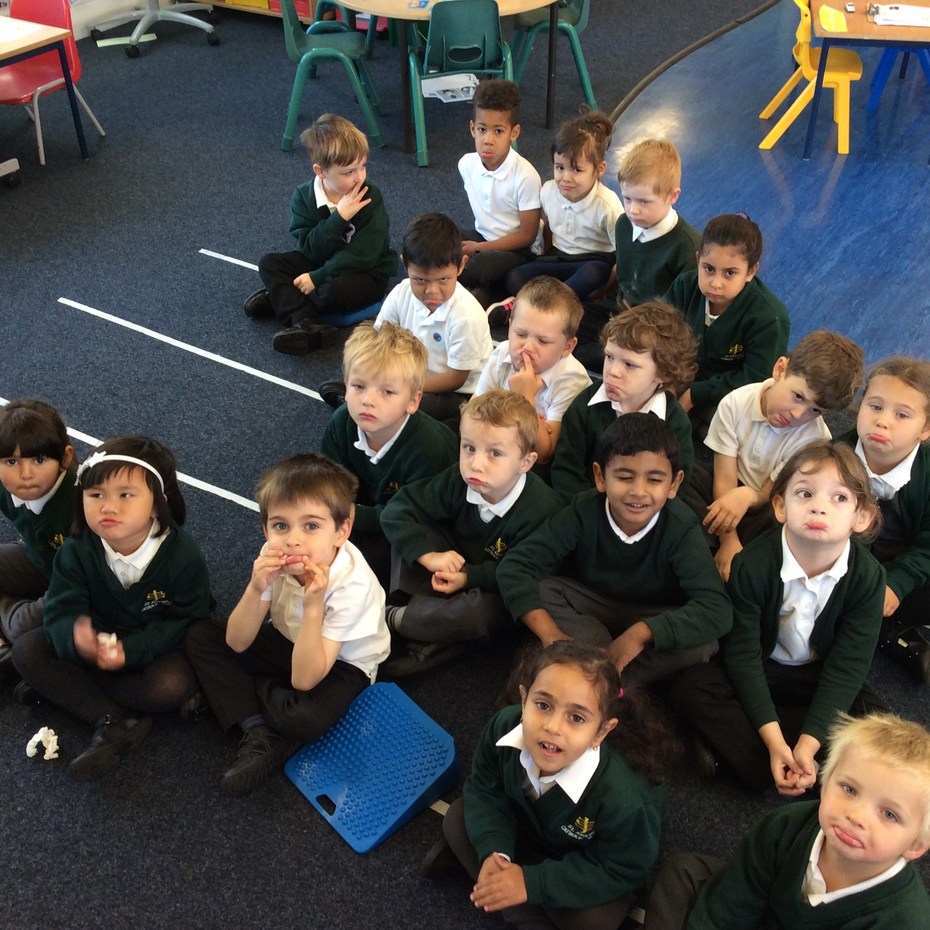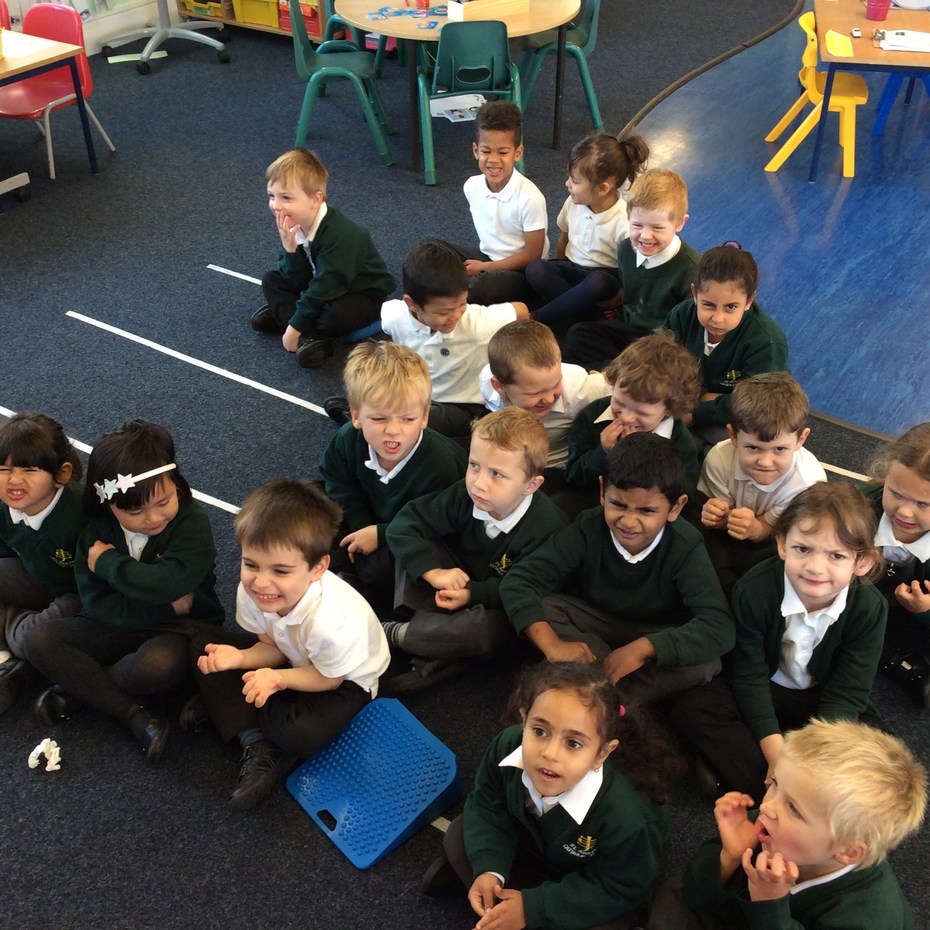 28.09.16
Today we celebrated 'Grandparent's Day' and we invited in the children's grandparents for a special story time. We were lucky enough that the sun was shining so we decided to sit outside on the grass and enjoy the fresh air whilst reading our stories. It was so lovely to see the children's grandparents (and some parents too!) and we would like to thank you all for coming.

Letters

Useful Links