St Bernadette's
Teachers: Mrs Hovard and Mrs Brownbill
Teaching Assistant: Mrs Cox
____________________________________________
Year 1 - What a great year 2016-2017 has been for you. We look forward to seeing you grow, develop and flourish next year. Enjoy the summer break.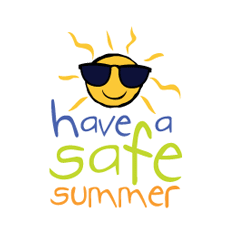 ______________________________________________________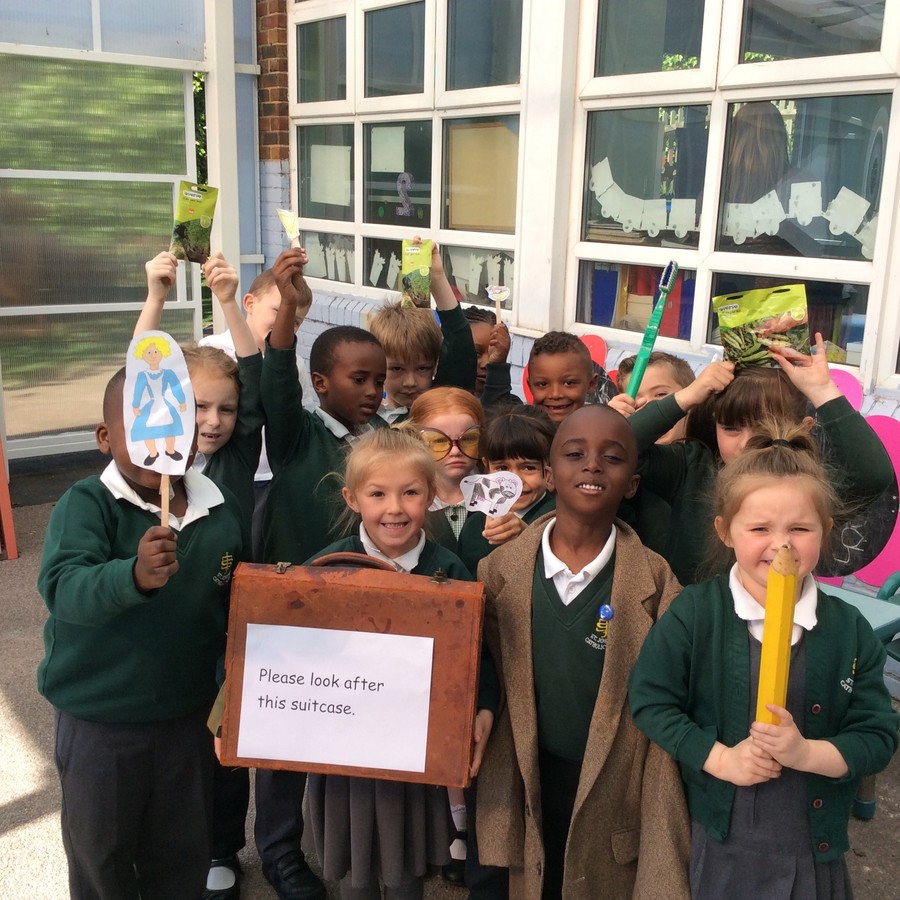 When we came back after the holidays we found a clue had been left for us… We finally discovered an old looking suitcase in the house! Inside were lots of giant sized objects. We had lots of questions for our mystery visitor. We are wondering if they might come back for their lost suitcase?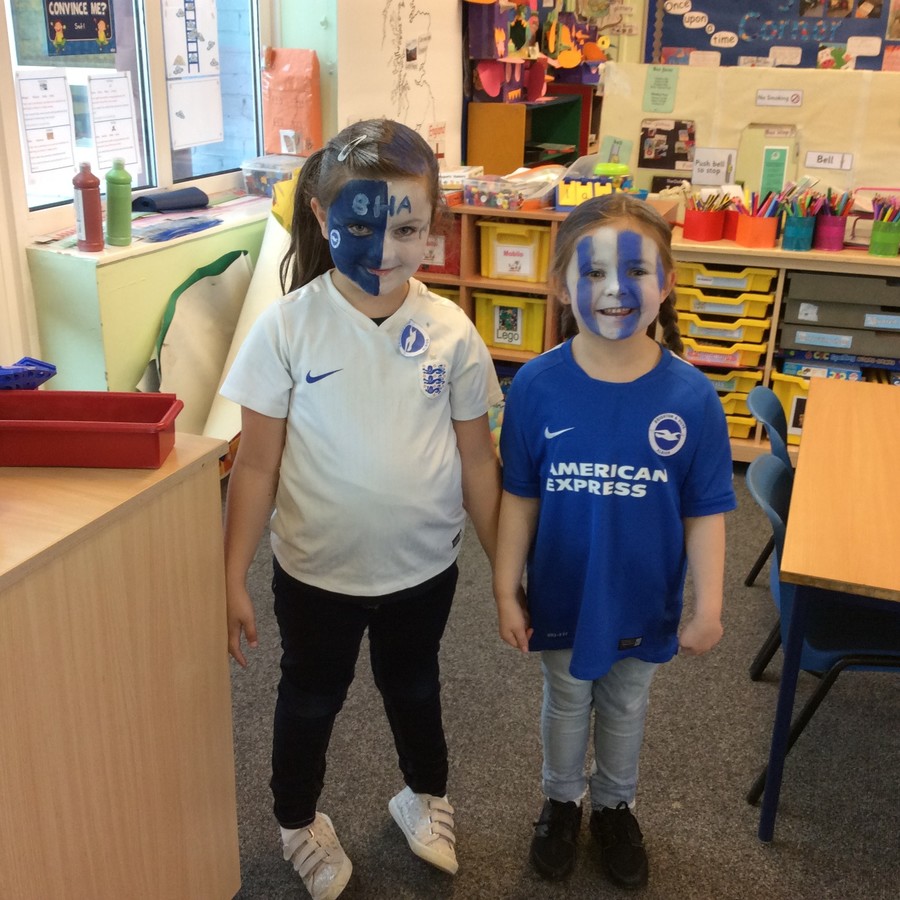 We celebrated Brighton moving up to the Premier League by having a football and Albion themed day. We took part in lots of activities throughout the school in our team houses including making bunting, decorating biscuits, making seagull decorations and creating fact files about Brighton and Hove Albion. We also loved playing beat the goalie out in the playground at lunchtime.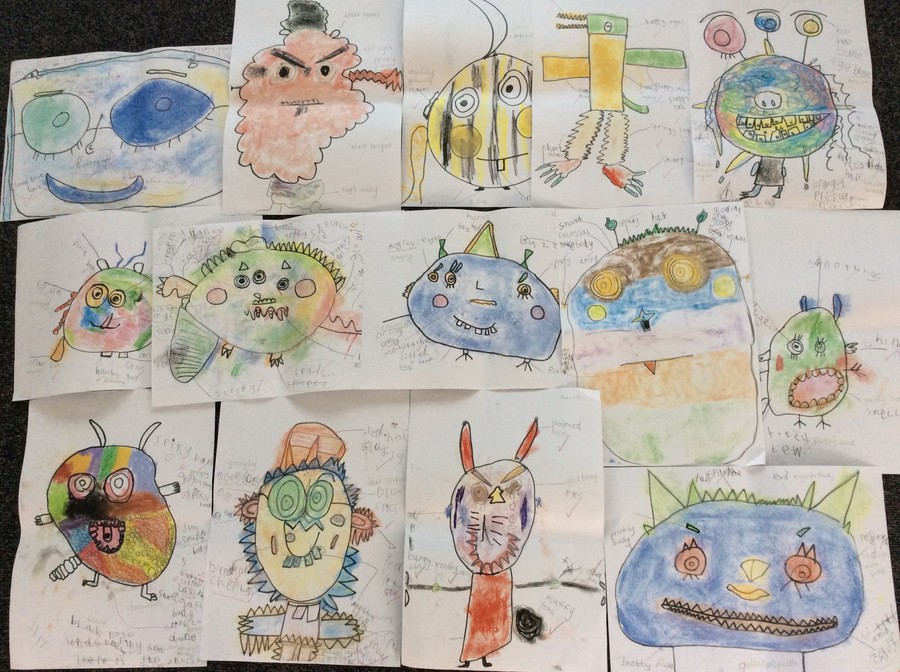 When we came back after half term we found something very strange had happened.
Someone had knocked over our chairs...
Someone had been using the skittles...
Someone had left fur on the carpet...
Someone had taken one of our toys...
Someone had left us a note and a present!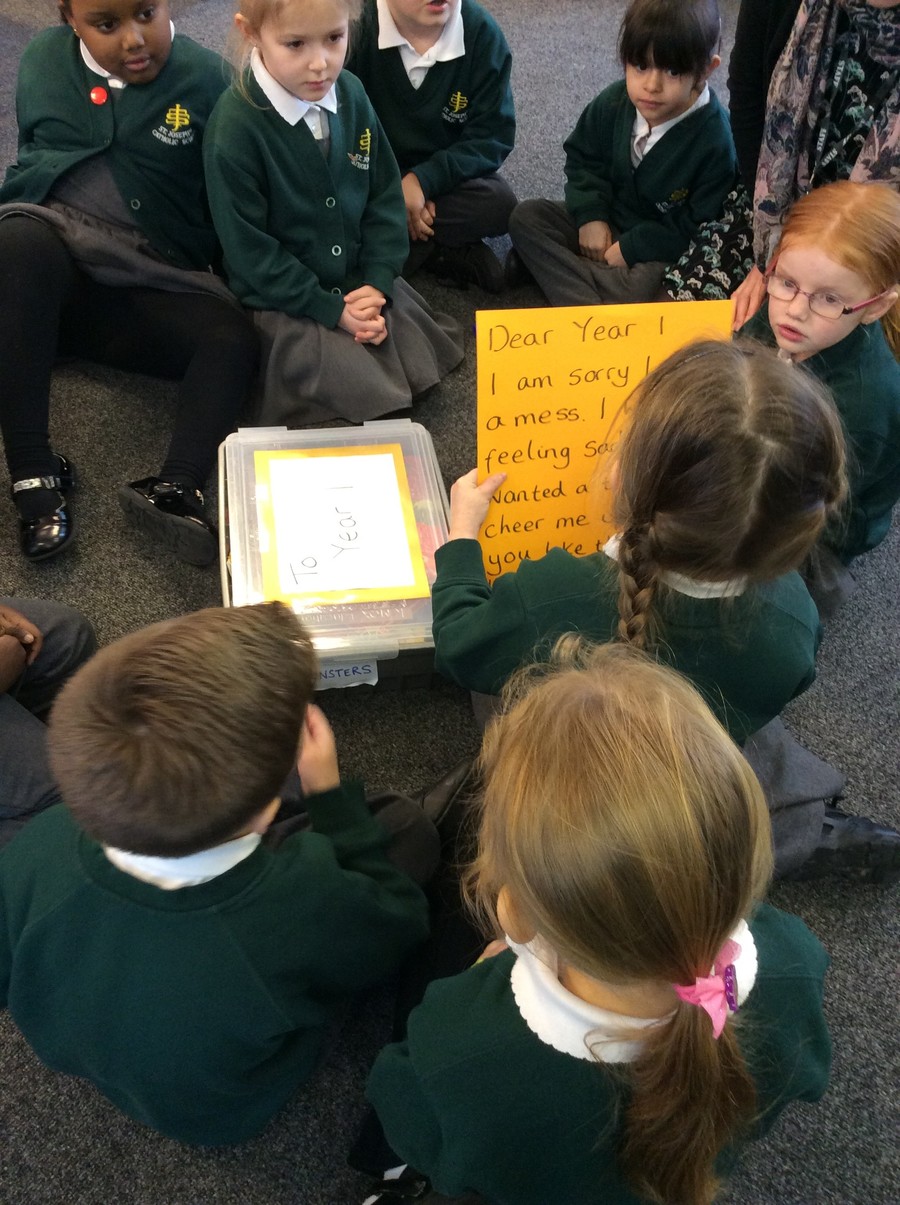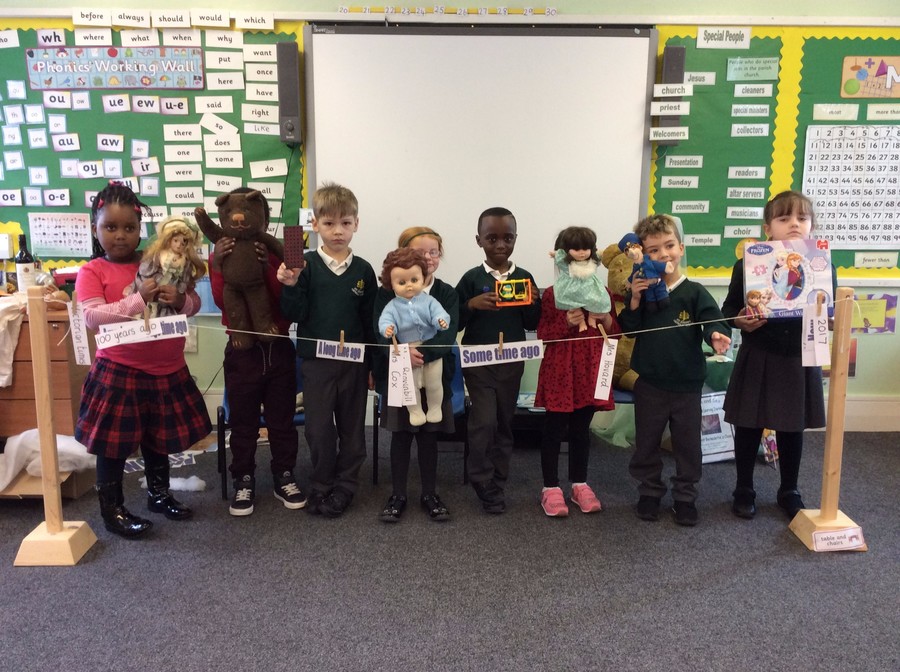 All about toys
This term we have been learning about the history of toys. We have looked at toys from the past and from today, and how they are different or the same. We looked at the materials they were made of and we decided plastic is a fairly new material, while metal and wood were mostly used for old toys.
After looking at old and new bears we took a trip to the Build a Bear factory and created our very own class bear.
Did you know that old bears used to be stuffed with sawdust but bears today have soft stuffing?
Look at what fun we had on our class trip!
Exploring old and new toys in the classroom.
We have been enjoying learning how to use our scooters safely in our Year 1 scooter training sessions. We now have a better awareness of possible dangers, for example, of driveways and roads, as well as the importance of care whilst scooting by/near pedestrians. We had lots of fun!
___________________________________________________________________________
In the classroom: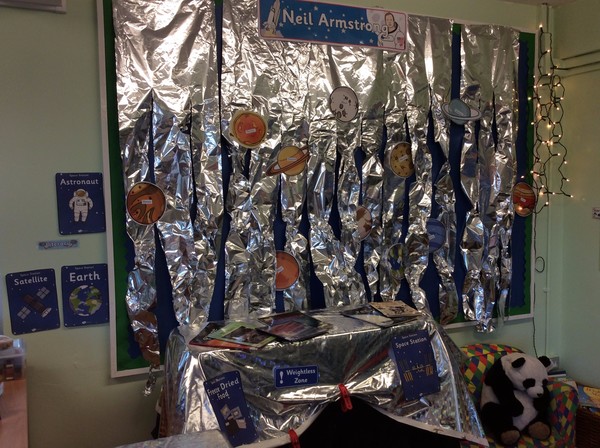 In Literacy we have been learning about Neil Armstrong. We can tell you all about his first moon landing in 1969. We have been enjoying pretending to be astronauts in our space themed role play area. We have even been making some of our own rockets at home based on Apollo 11. Take a look below for our Talk for Writing video clip about Neil Armstrong.
Learning in the classroom:
In Maths we have been learning to double numbers, group numbers in twos and to add and subtract. This term we have also been applying our understanding of addition and subtraction when problem solving. In Maths and Computing we have been enjoying using our outdoor area to extend our learning, giving and receiving instructions and creating challenges for each other.
Notices:
PE
Our P.E. days are now Tuesdays and Wednesdays.
Please make sure your child has their full P.E. kit in school that is labelled.
Reminders will be sent out if children do not have this.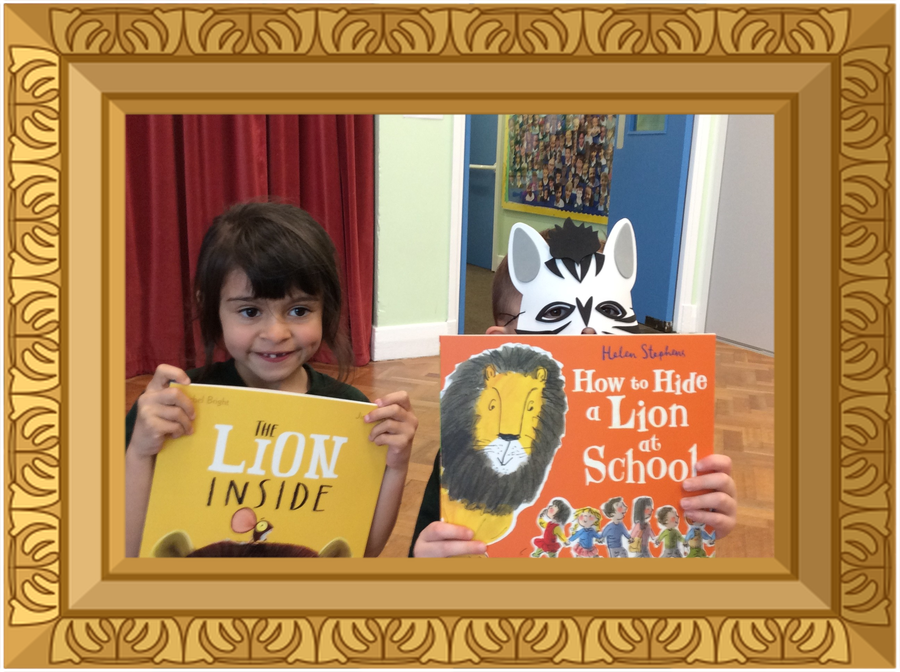 We expect the children to be reading at home every day and the reading journal to be completed.
To encourage the children in Year 1 to read regularly with you at home we have introduced a 'Reading Caterpillar' competition.
Each time the children read a book at home they will receive a sticker. The more books they read, the more their sticker 'caterpillar' will grow! At the end of term prizes will be awarded for the longest caterpillars.
Well done to our top two readers for this term. They each won a book to enjoy at home.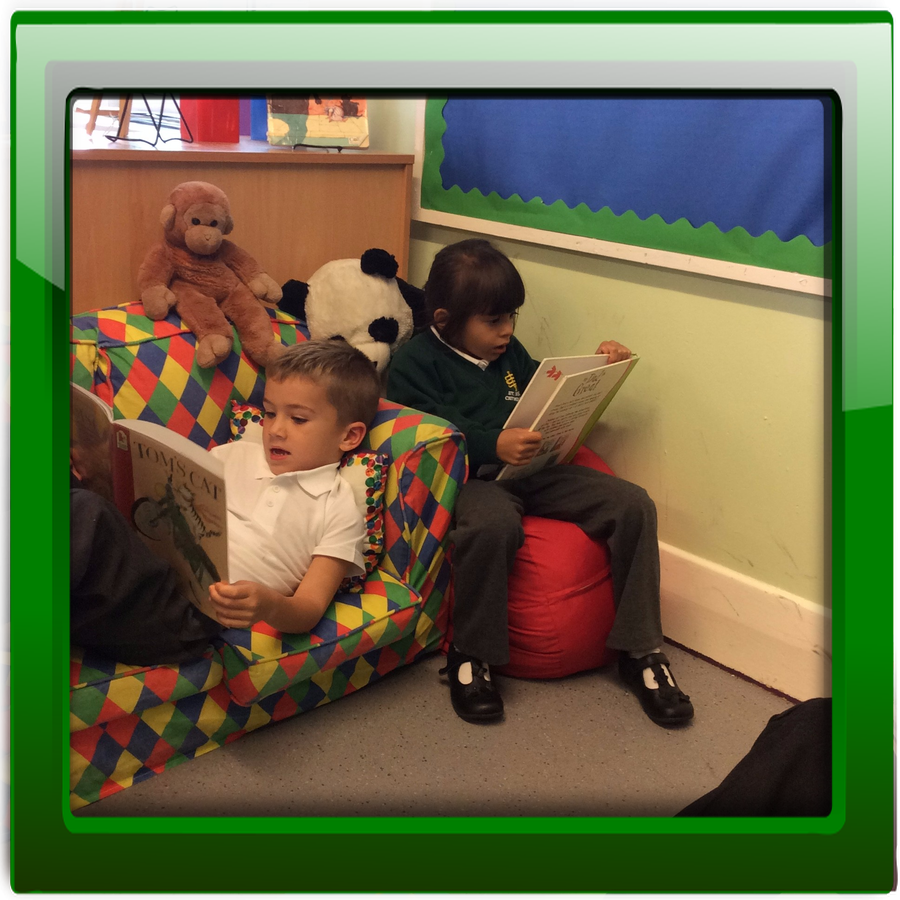 Topics
Please click on the images to find out more information about your child's topic.
How can you help at home?
Reading:
We encourage you to read with your child every day if possible. An adult will be changing children's books twice a week so please do write any comments or concerns in their reading journals as this is an easy way of us to keep a record and communicate.
Key Spellings:
Phase 2: the to I no go
Phase 3: he she we me be
was you are all my
they her
Phase 4: said one some have come
when like were out there
what so do little
Phase 5: Oh Mr Mrs looked their
called people could asked

Letters

Useful Links