Welcome to St. Philip Howard
Teacher: Miss Pashkevich
Teaching Assistants: Mrs. Hill and Miss Hill
Click here for the: Summer Term Curriculum Overview
NASA
We've been learning about space, so here is a chance to research different galaxies.
Mastering Coordinates:
Really hard Coordinate Jeopardy
Lichen Hunt
We had another visit from Sustrans today, who taught us all about what lichen reveals about pollution! The children did an amazing job identifying the different kinds of lichen all across our school. Beware - they are armed with tools to disarm air pollution!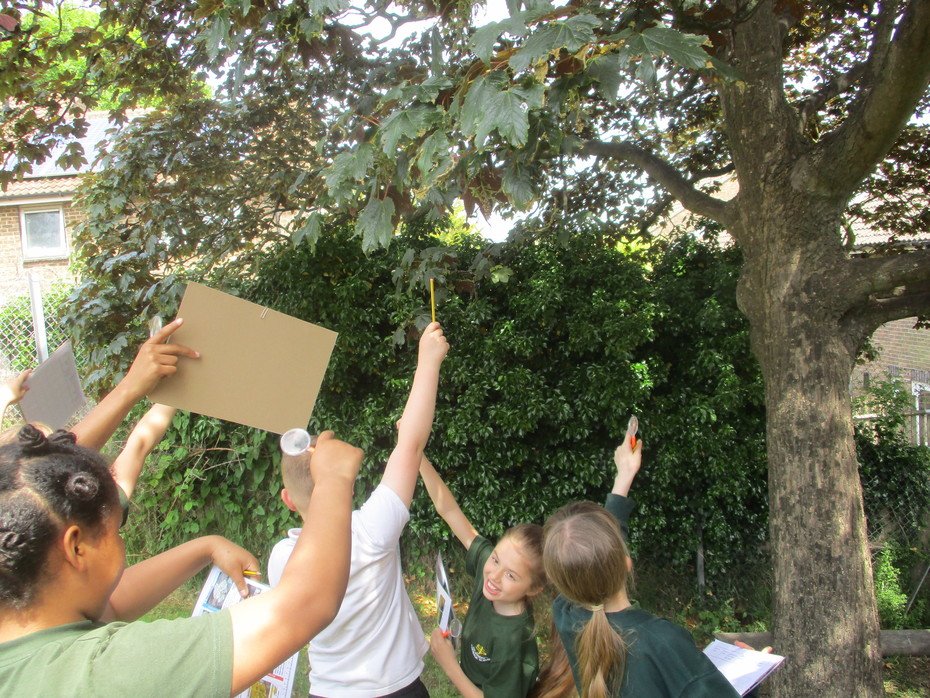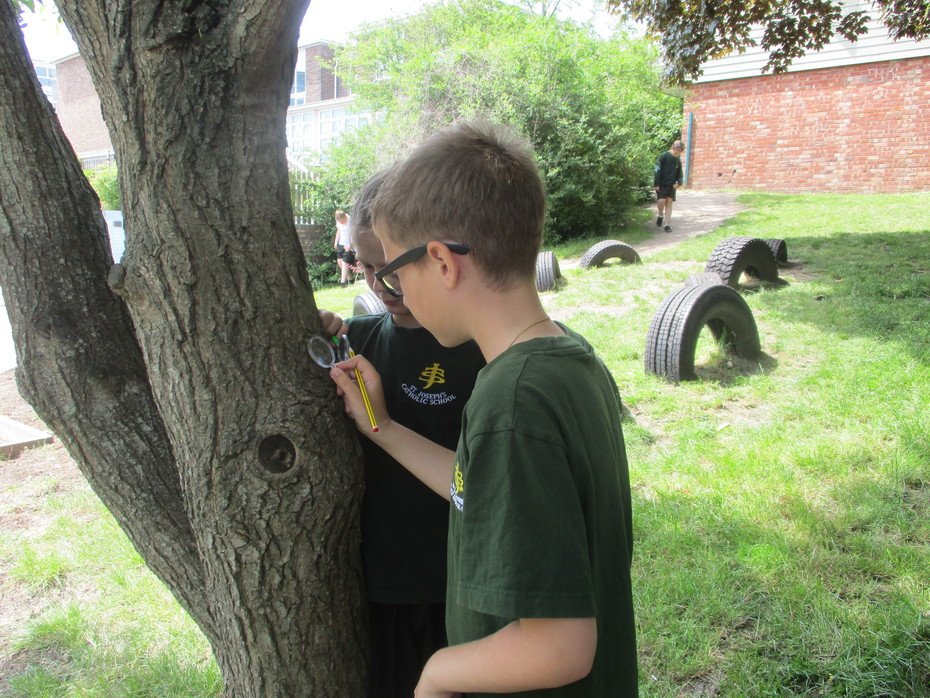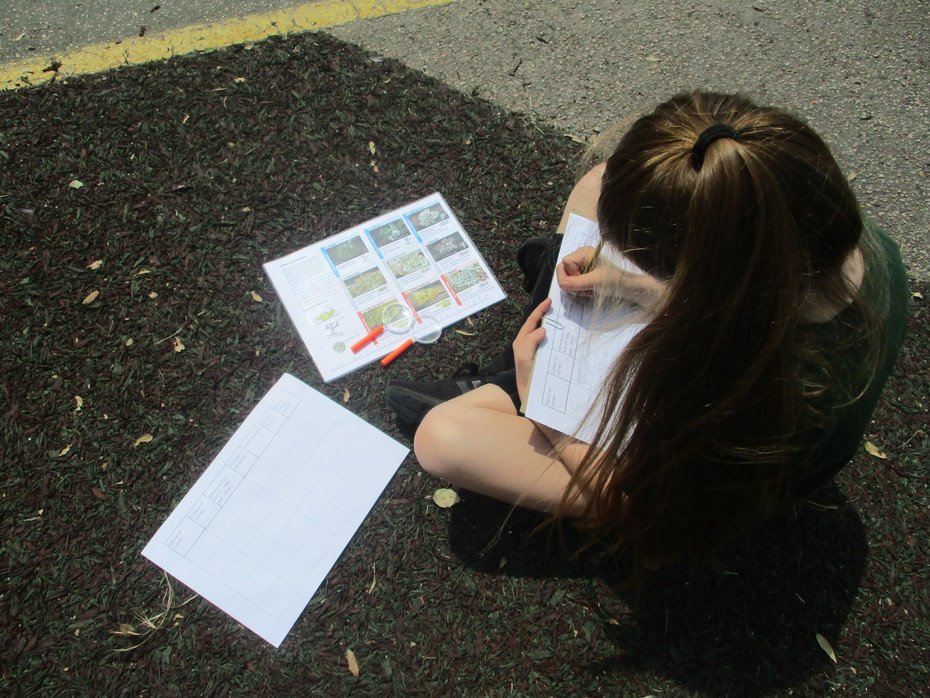 Science - Exploring Life Cycles
This week, we visited our school pond in search of frog spawn. We found some, collected it and brought it back to our classroom for observation. We even found a newt!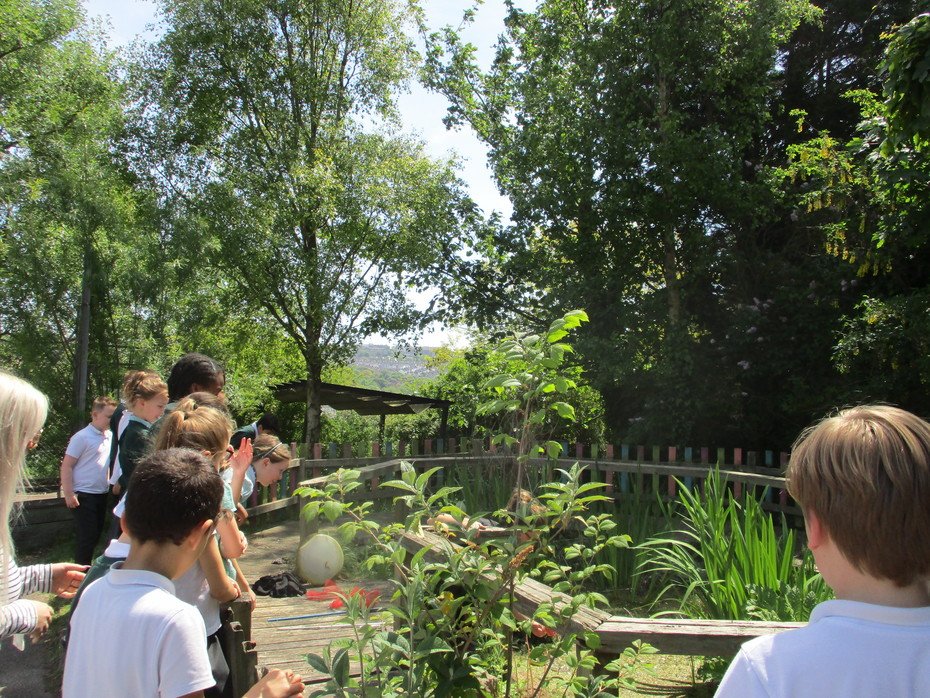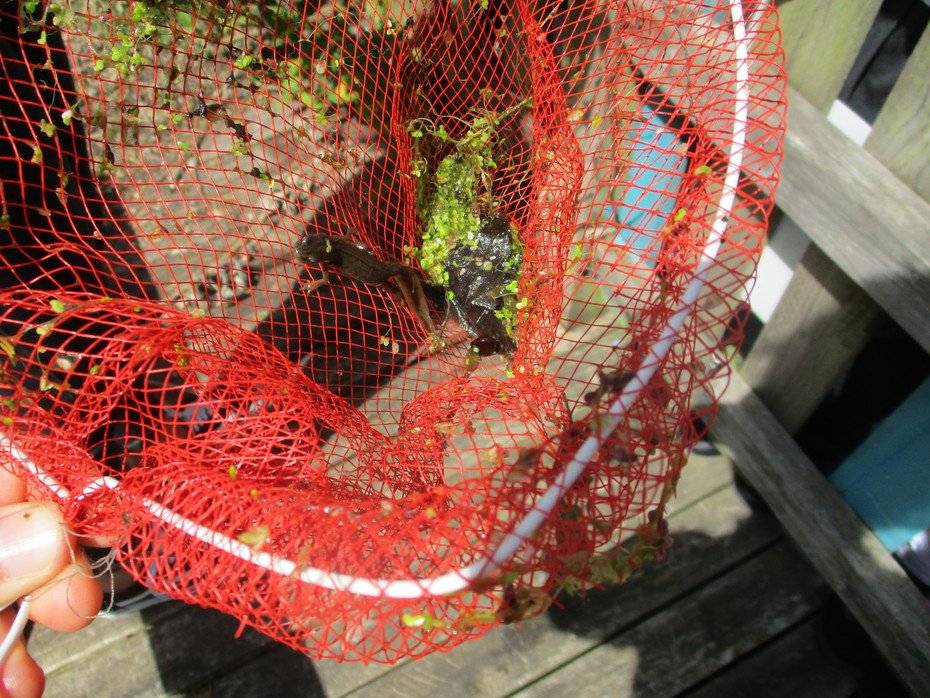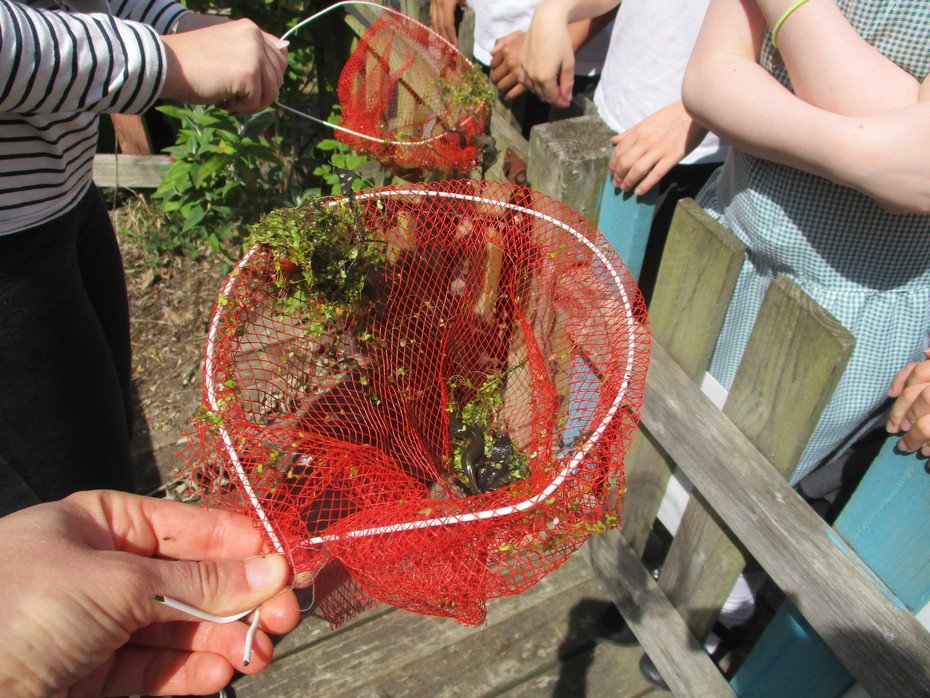 Upon returning to the classroom, we learned about the life cycle of an amphibian. This then extended to learning about the life cycle of a plant! In order to find out how it reproduces, we cut up some flowers and looked inside to label each part of the flower. We will be dreaming of the carpel, stamen and styles!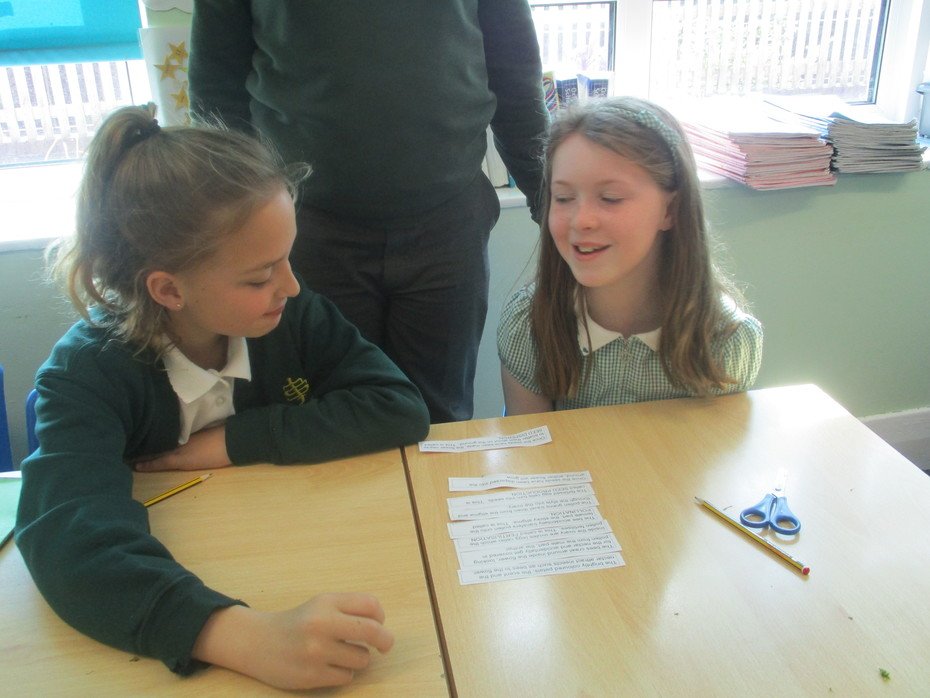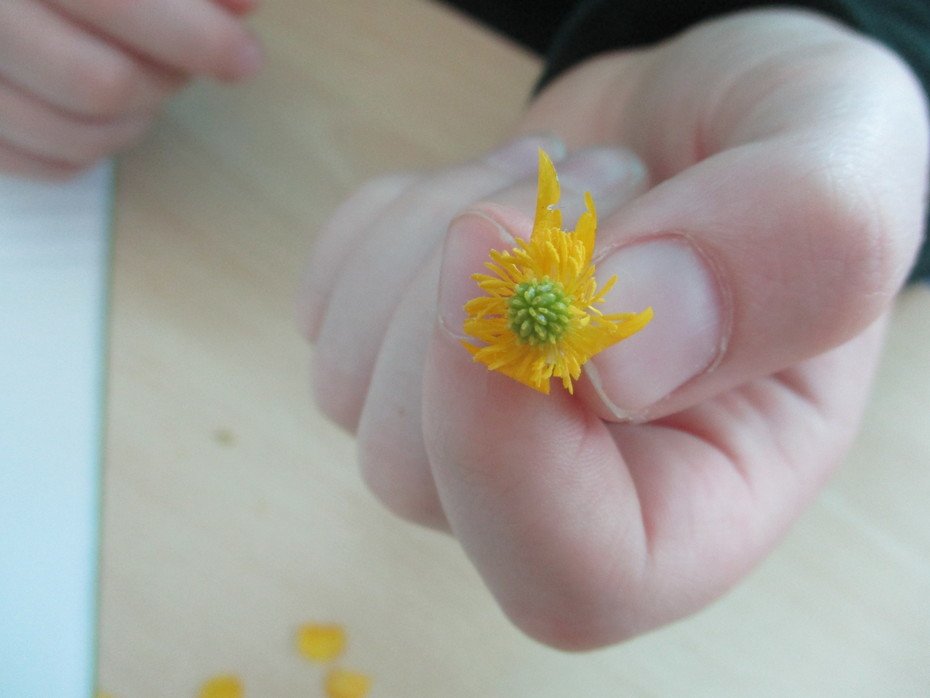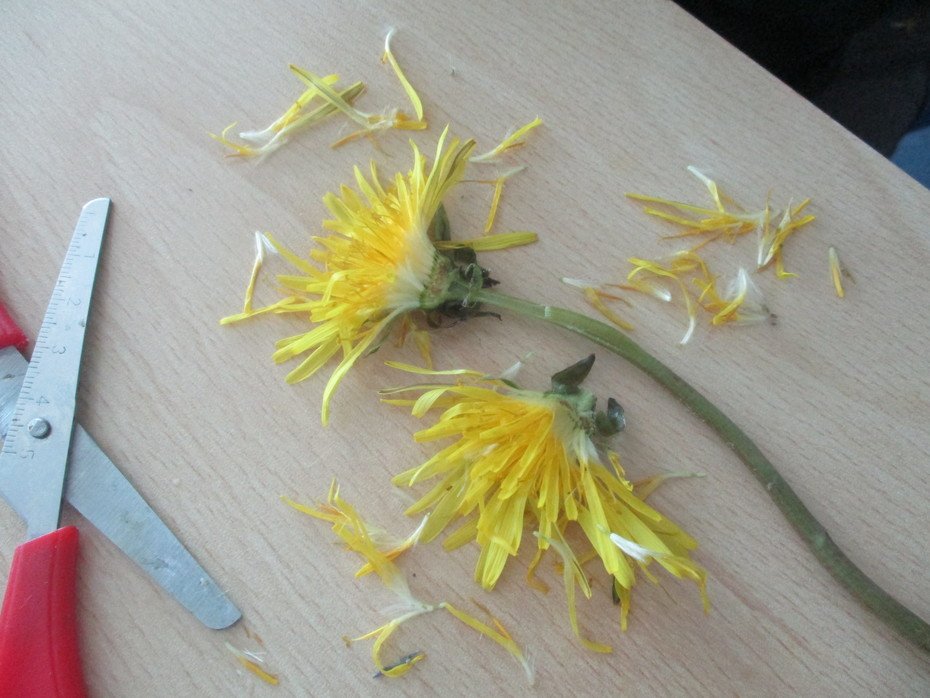 Biomes
Our topic on Rainforests has first led us to delve into the world of biomes! Below you can see our geographers explaining their focus biome with key features.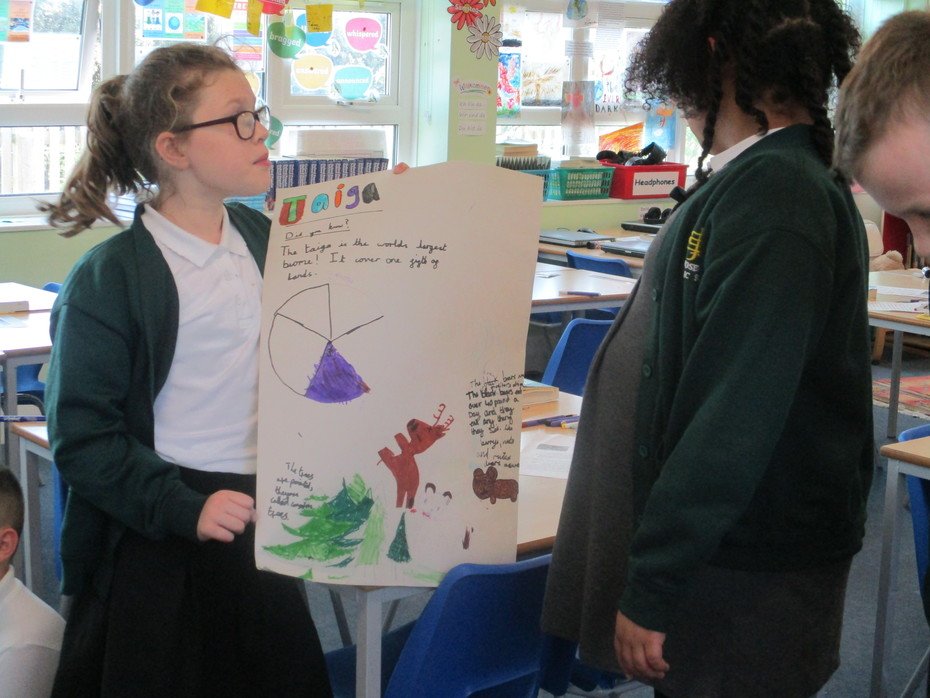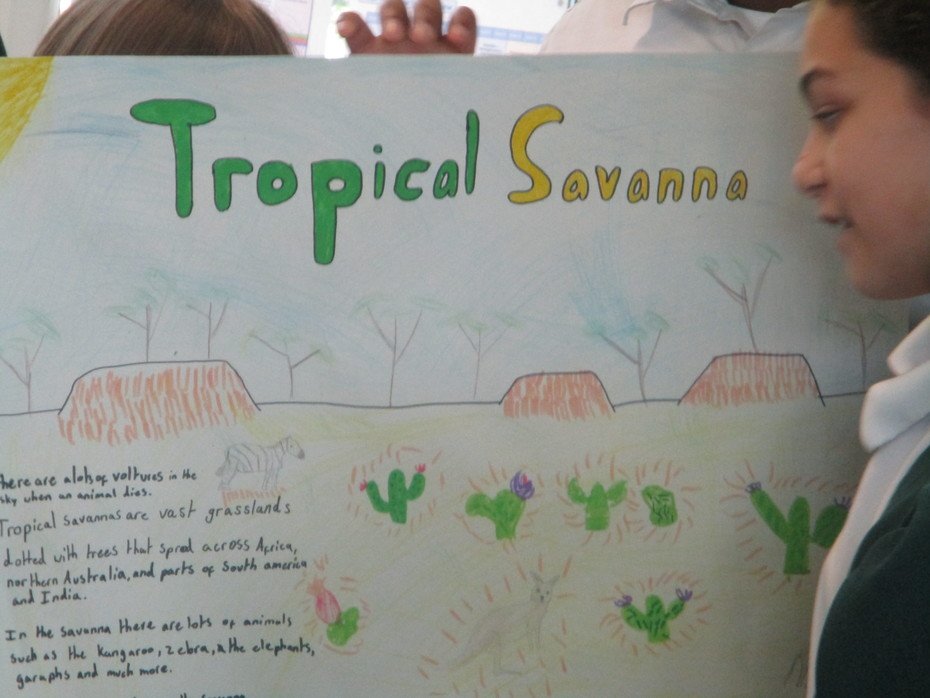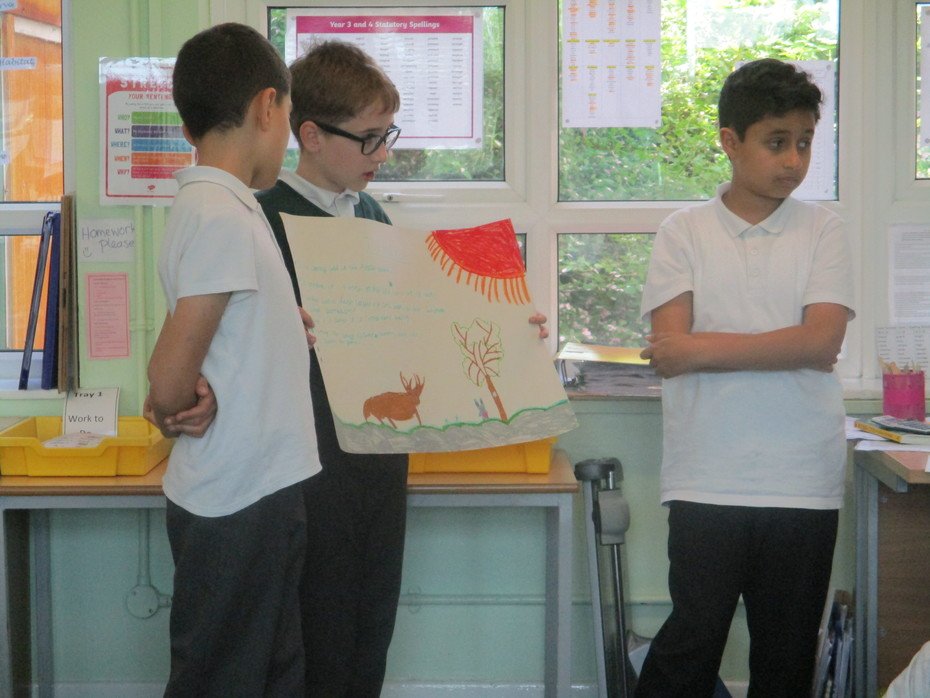 Exploring Forces
To wrap up our unit on forces, we threaded straws onto string, taping balloons to the straw and watching them fly along the route! See our setup and results below.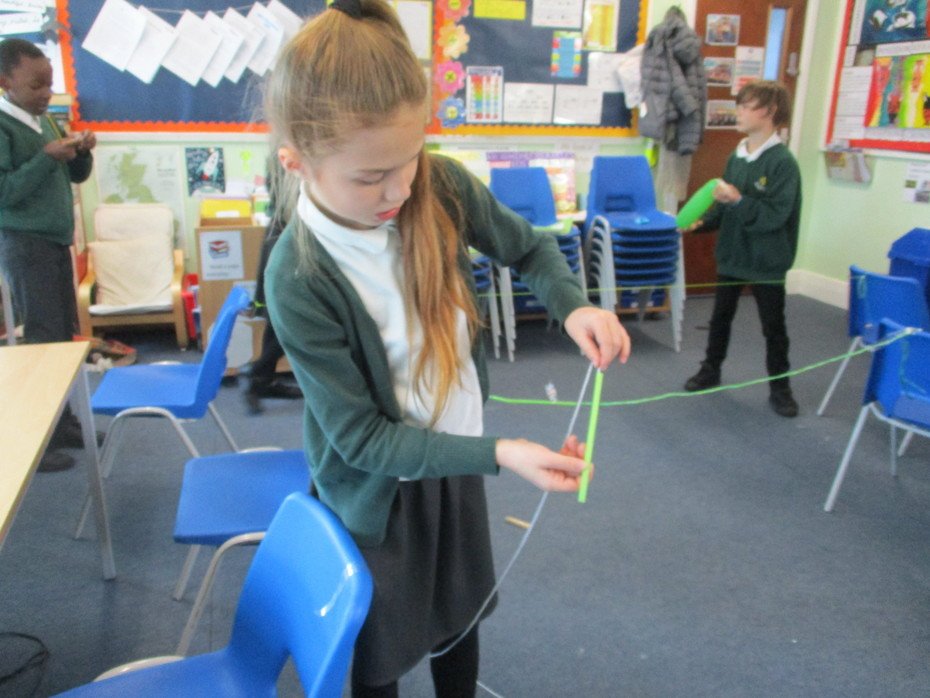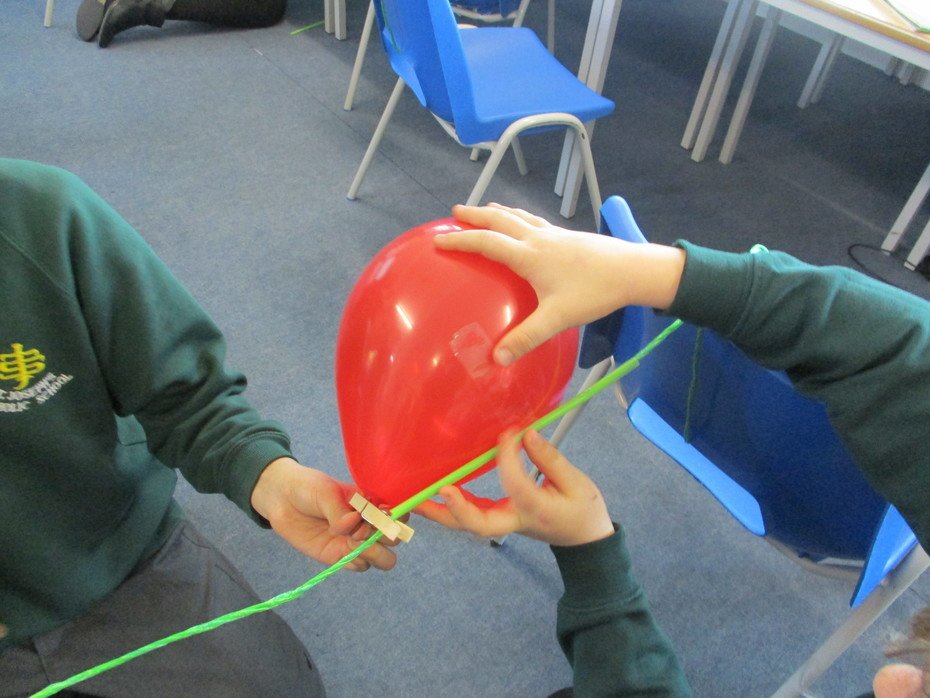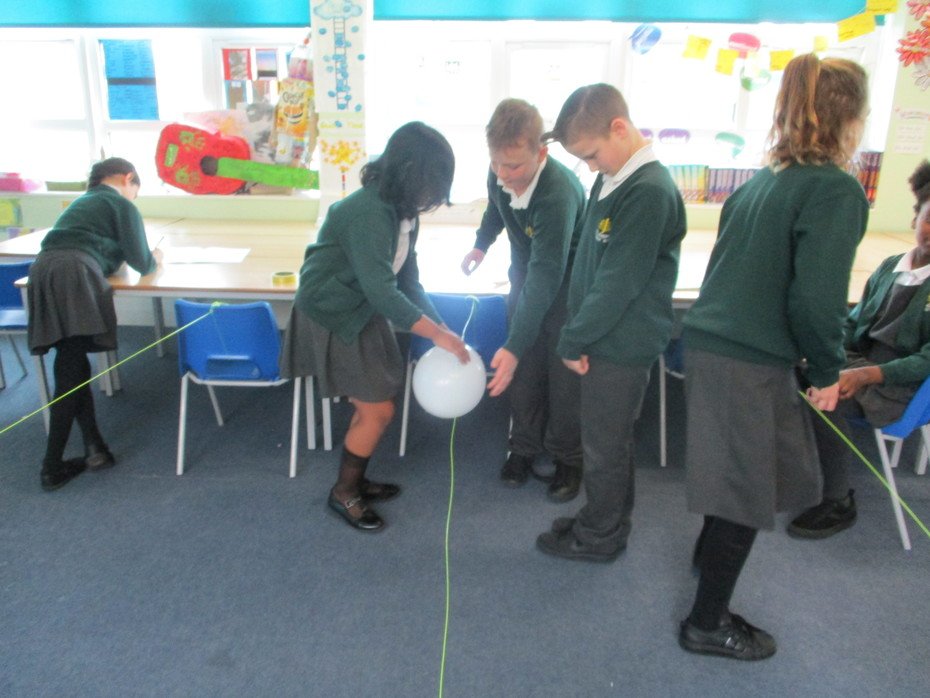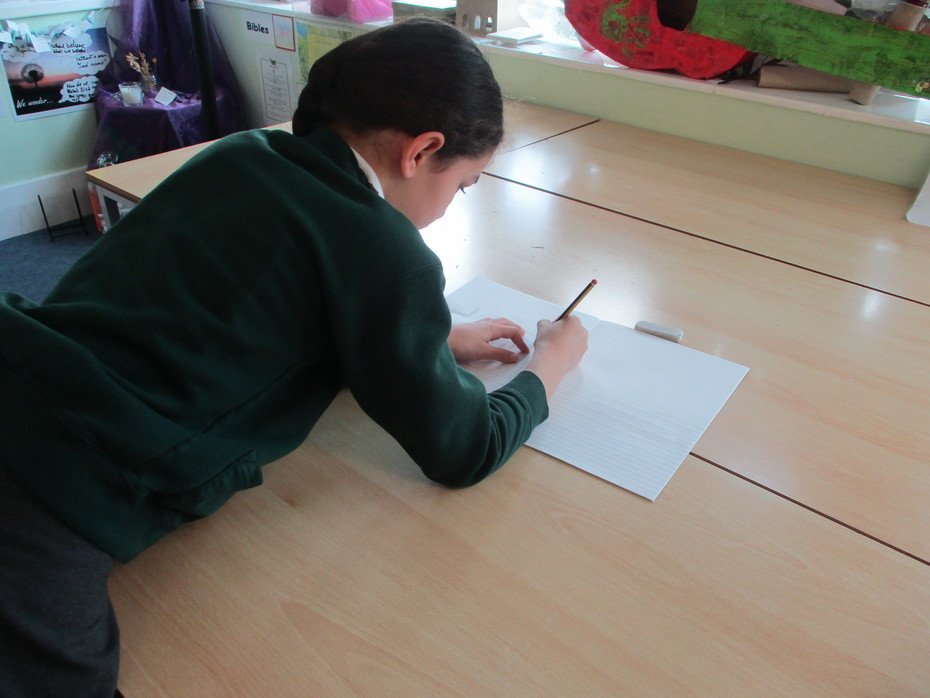 Greek Party!
Thank you to all the family, friends and guests who joined us for today's end of term celebrations! Year 5 have worked so hard on their pieces of art, writing and humanities. We are so proud and we got to share it with plenty of new Greek food, Greek music and fabulous outfits! Our amazing year 5's even did a spontaneous King Midas performance!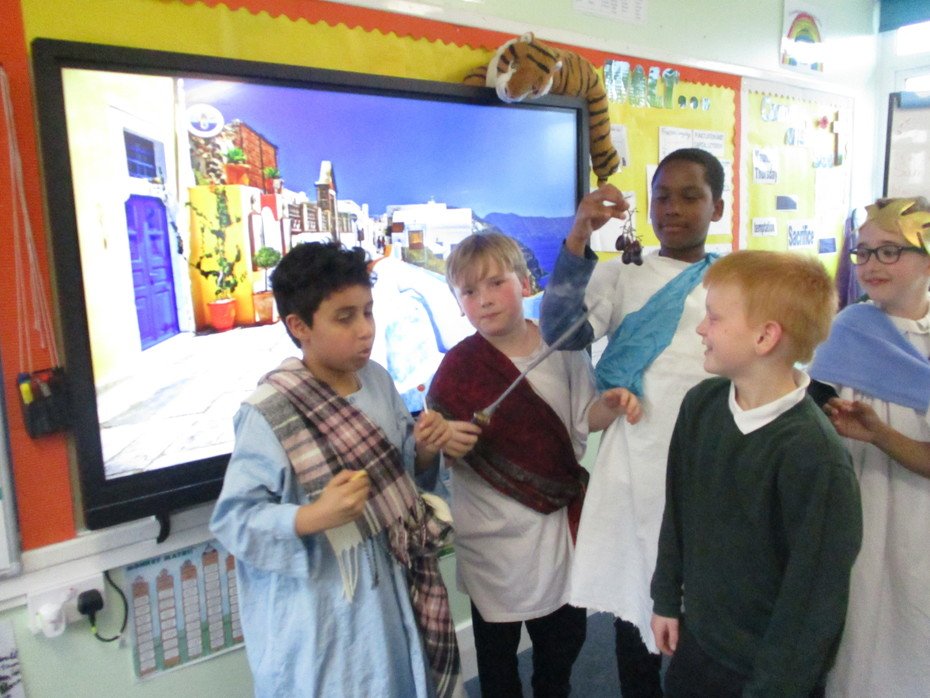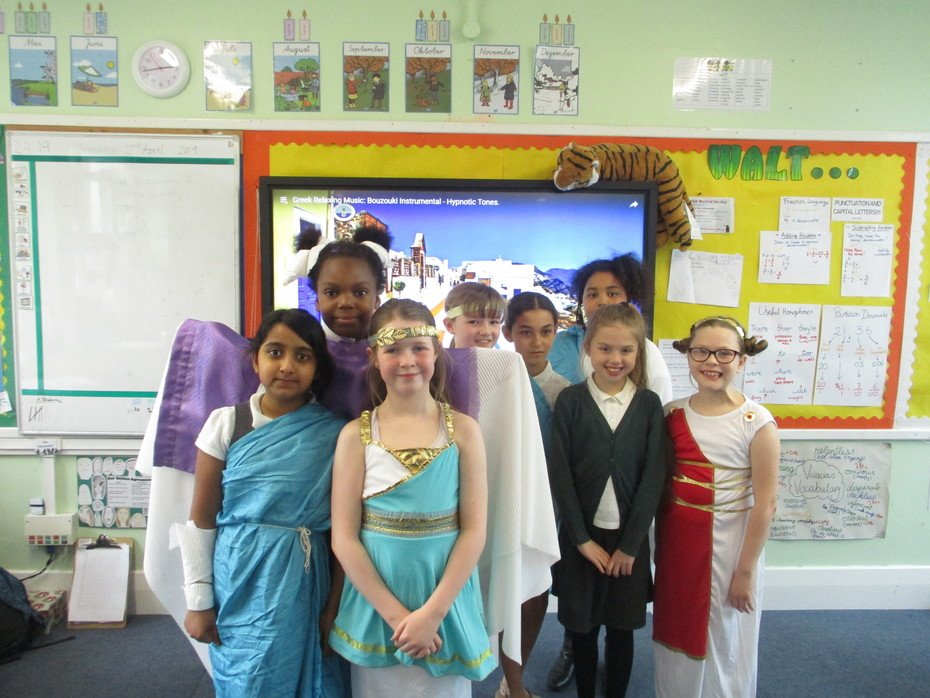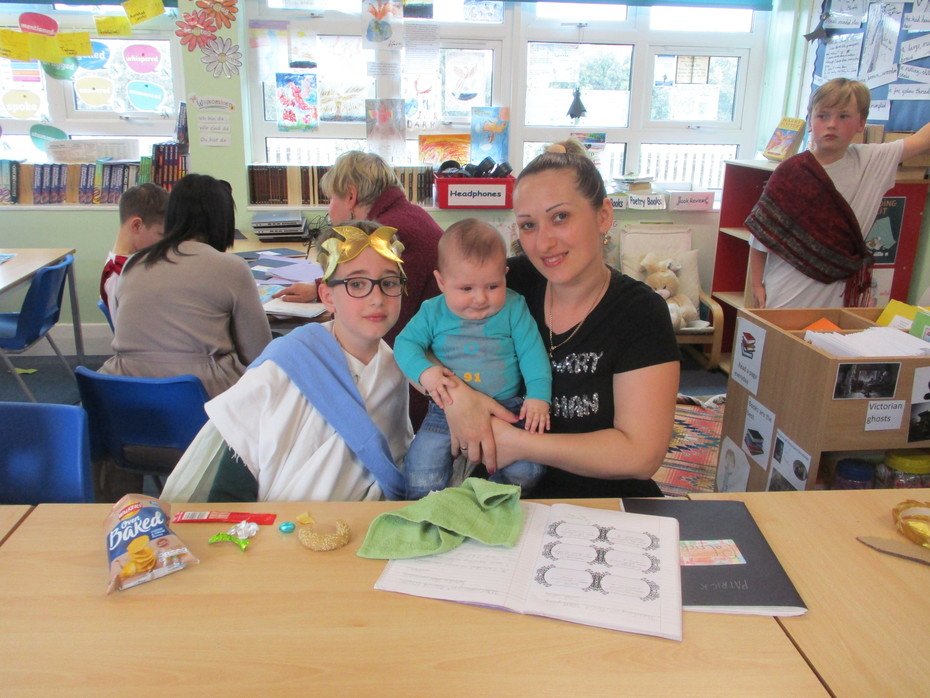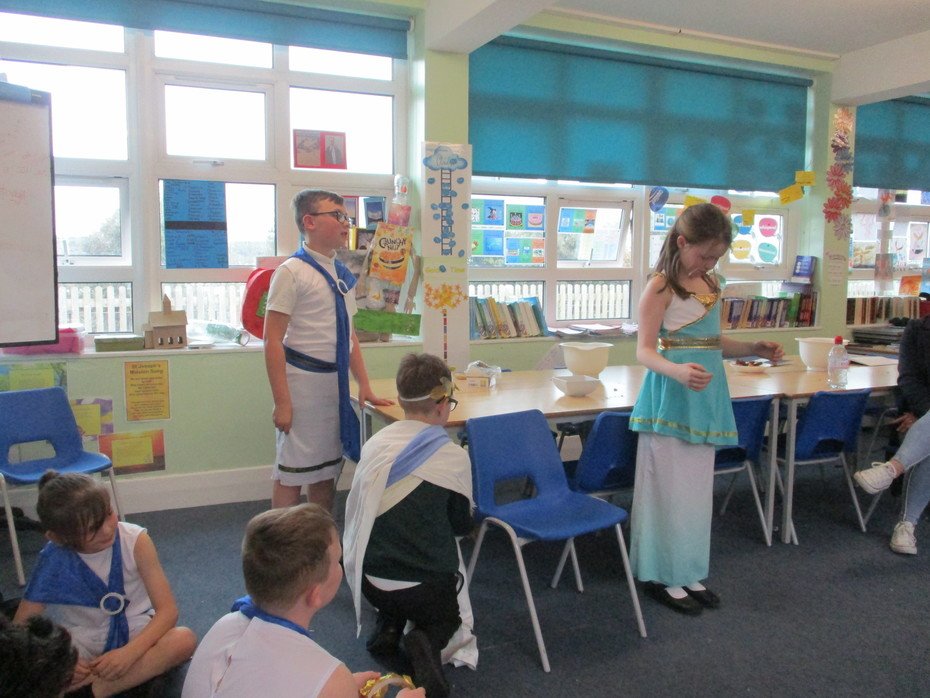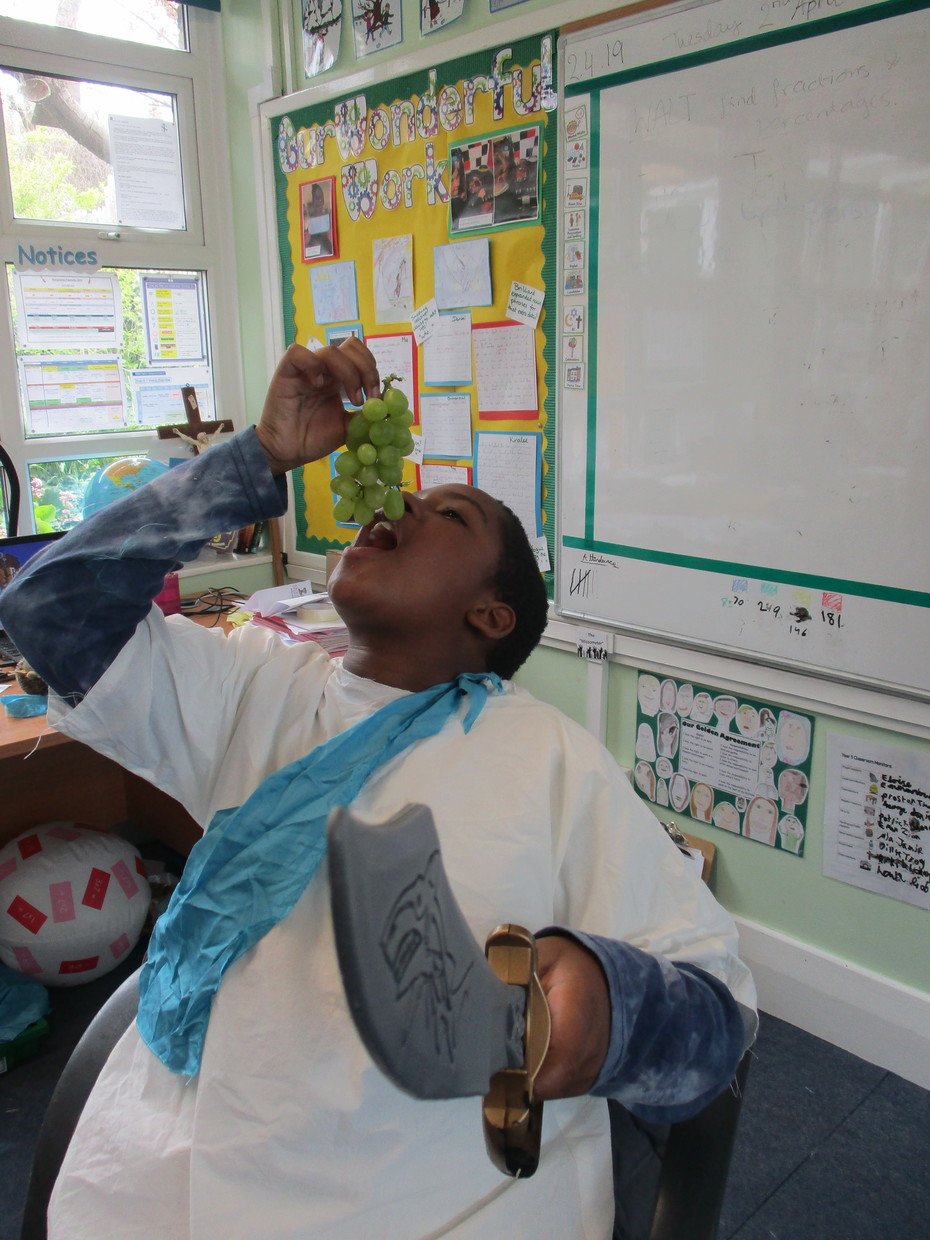 Computing
Some fun websites for your home enjoyment and further practice:
Our Wonderful Artists
Together with an incredible artist, Logan, Louie, George and Jamie made these incredible paintings to go with our lessons about the Ancient Greeks! We couldn't be more proud of their hard work!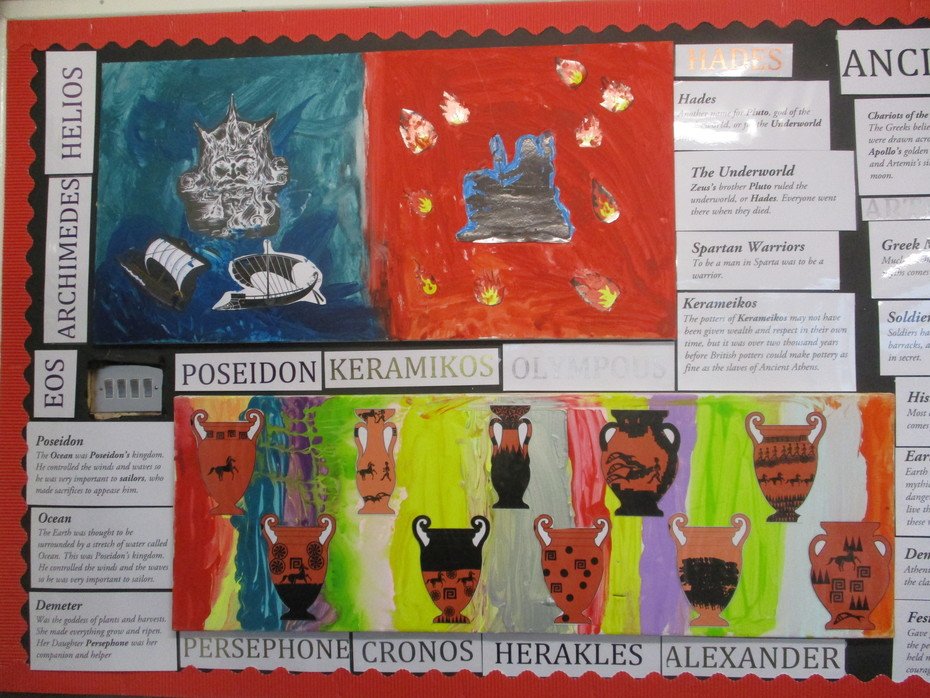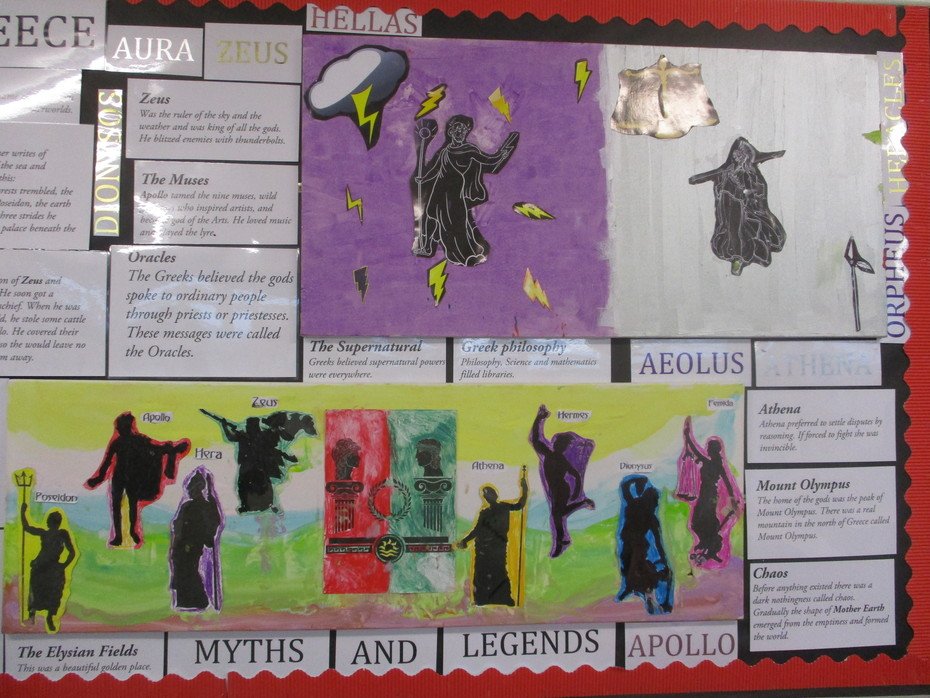 SPAG Work
Mrs. Brownbill has been working on modal verbs with us - check out our practice!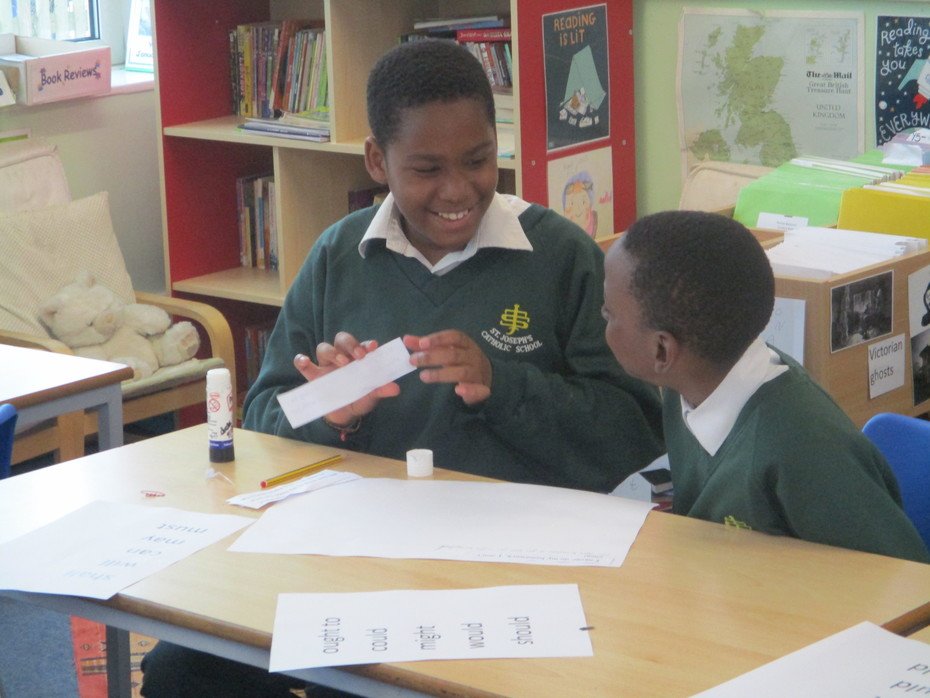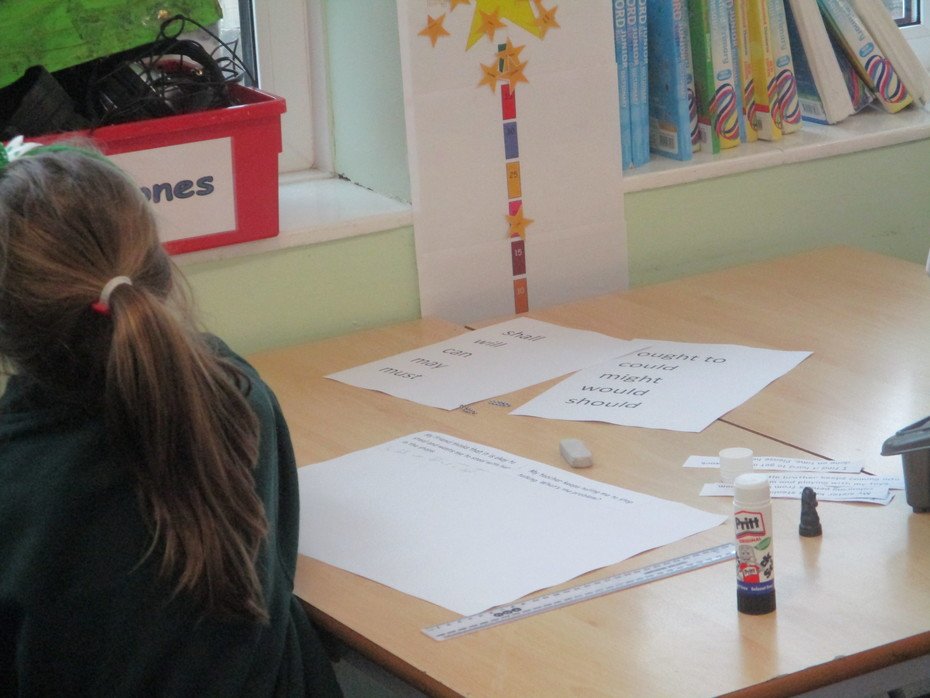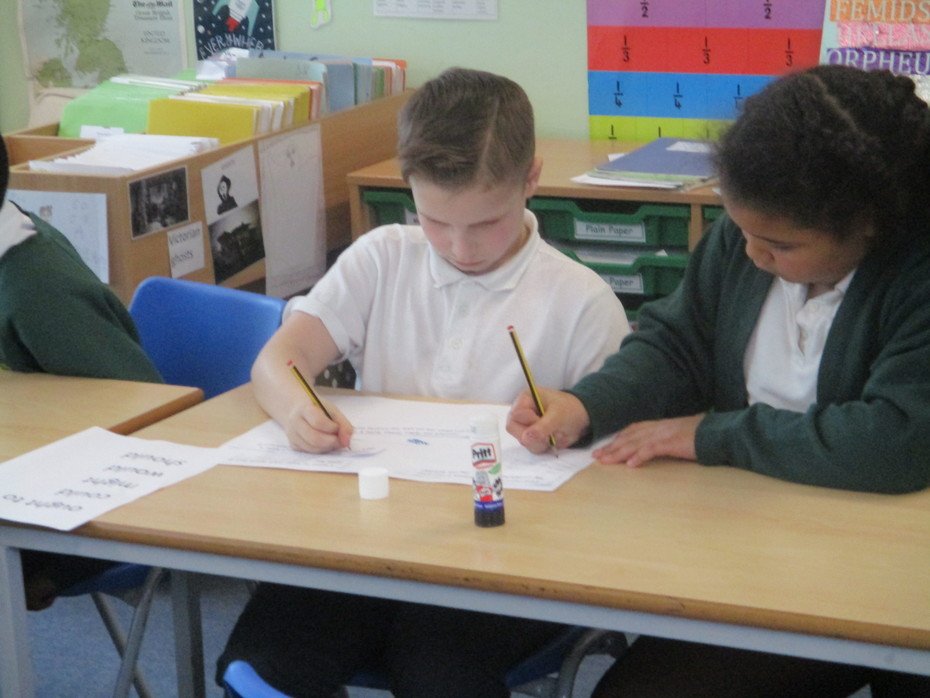 Science - Forces
In Science, we have been learning about a range of different forces.
These include gravity (a pulling force), air resistance (the air resists gravity's pull), water resistance (the water pushes against objects), and friction. Here are some images of our experiments.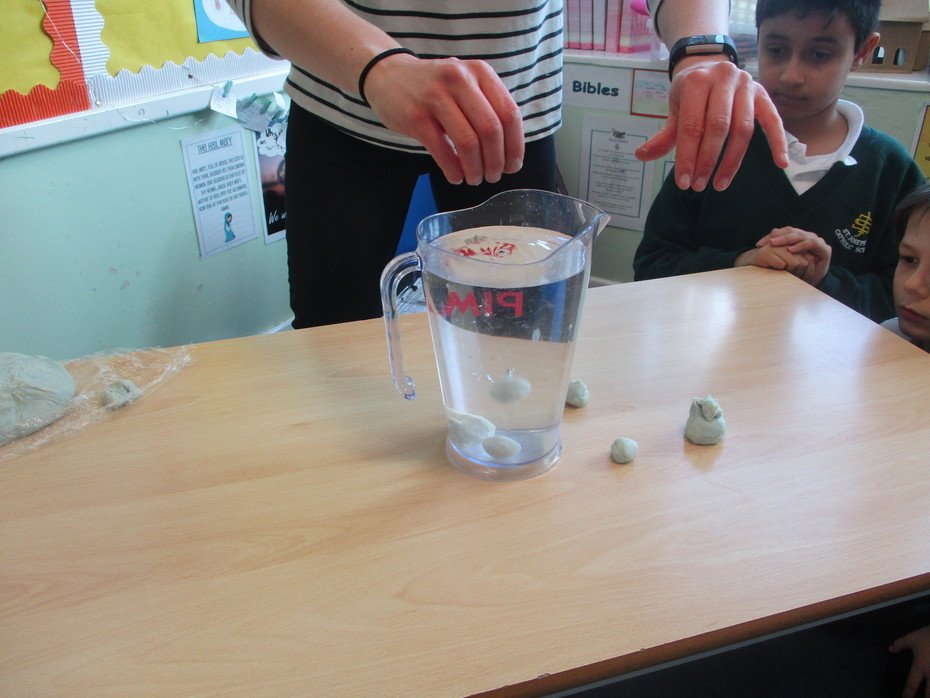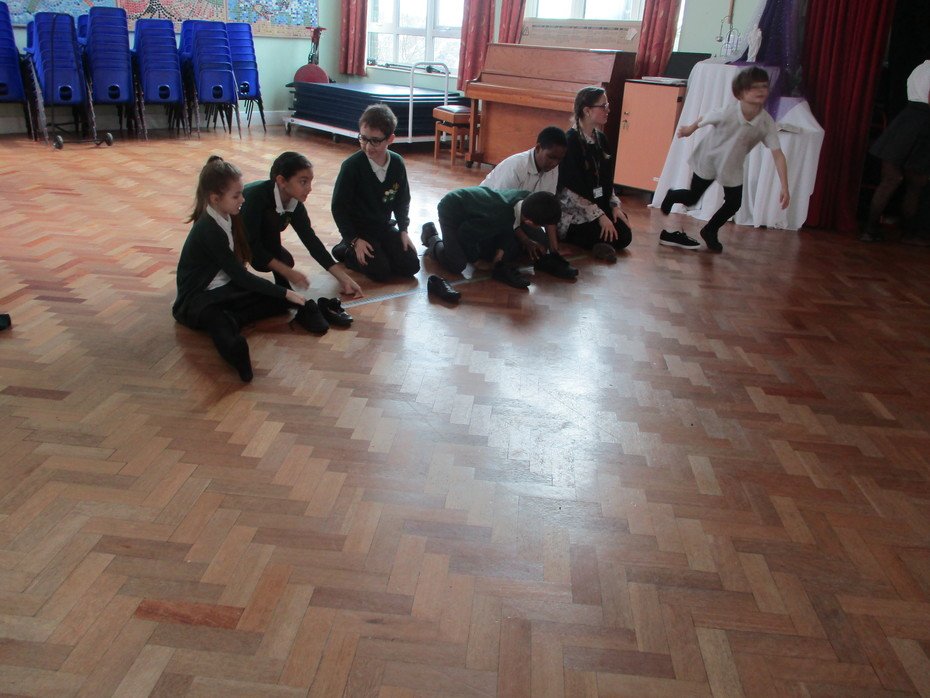 World Book Day
What a treat today was! From a 'Big Booky Breakfast' with our adults, to stop, drop, reading in class, to recreating the front cover of a brand new novel, it has been active and creative. Well done to all involved!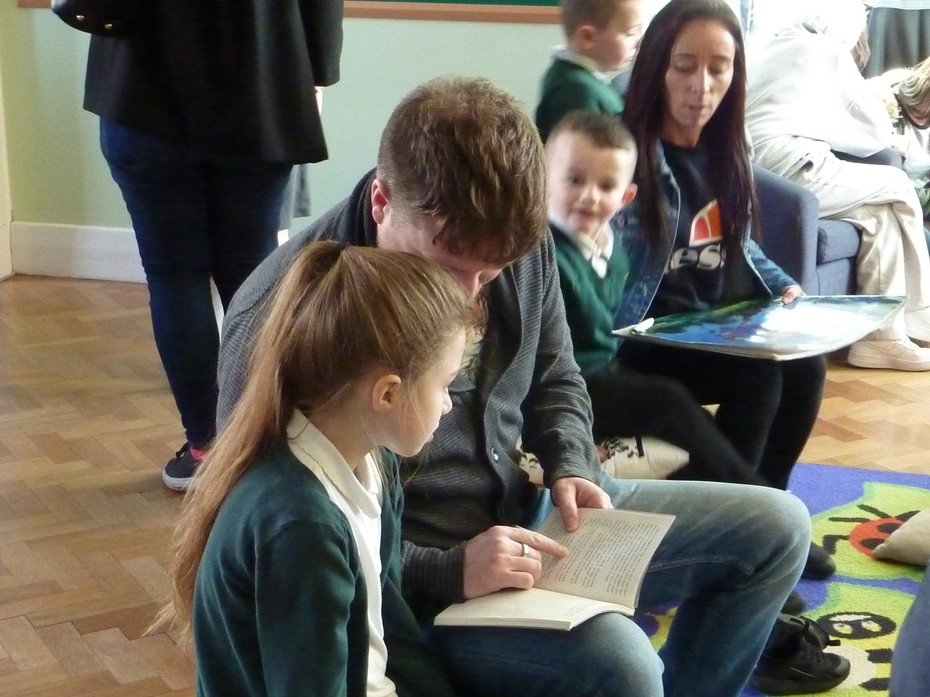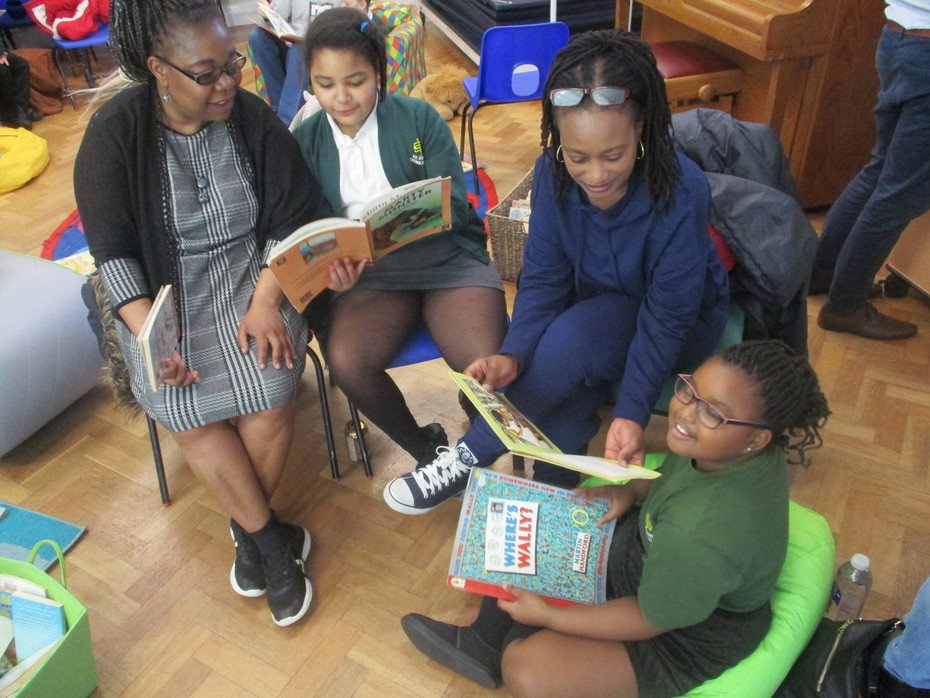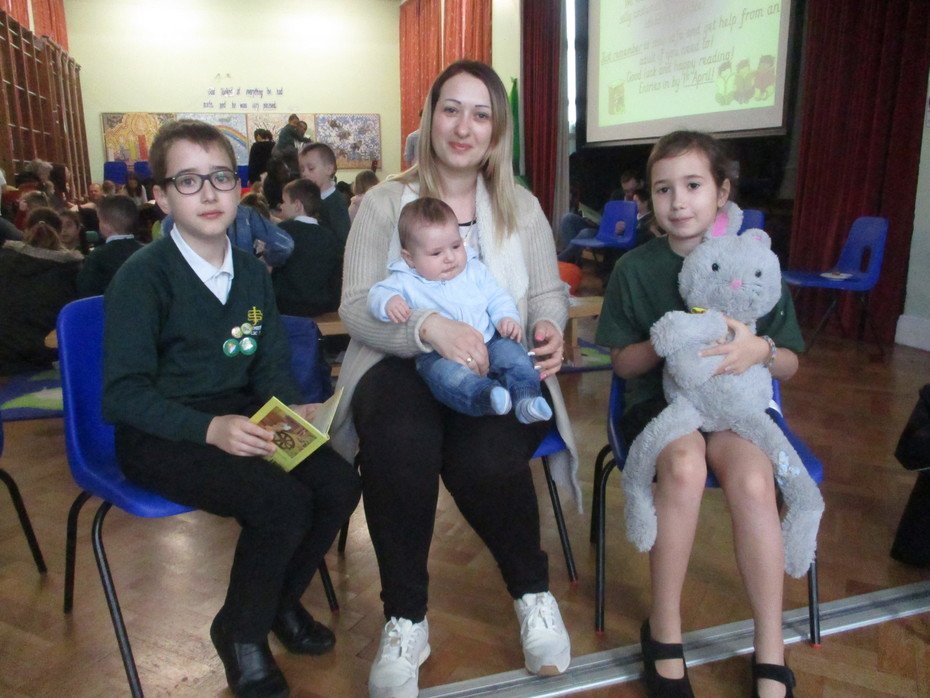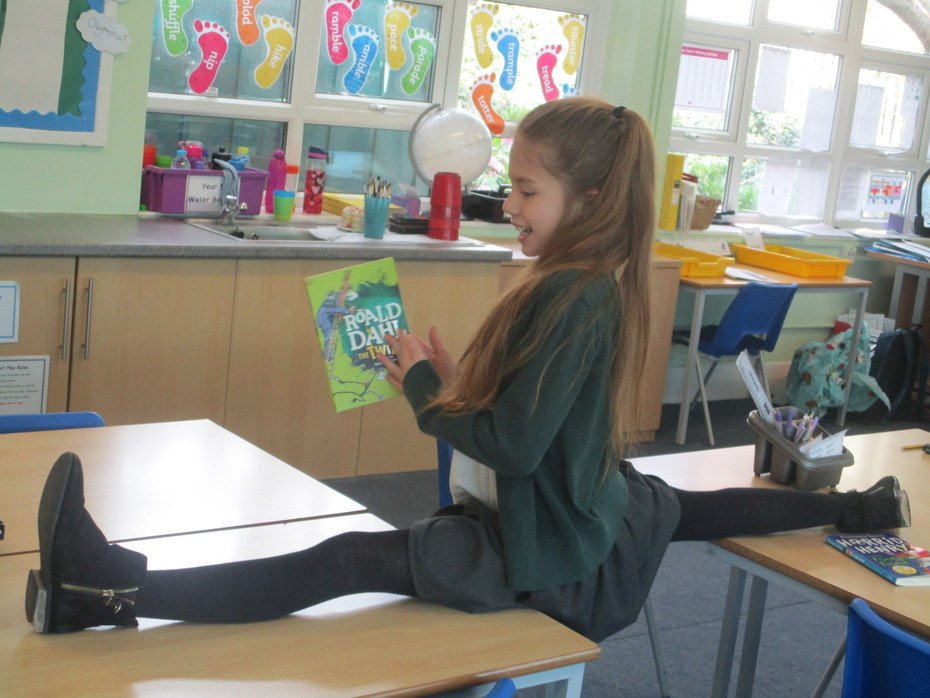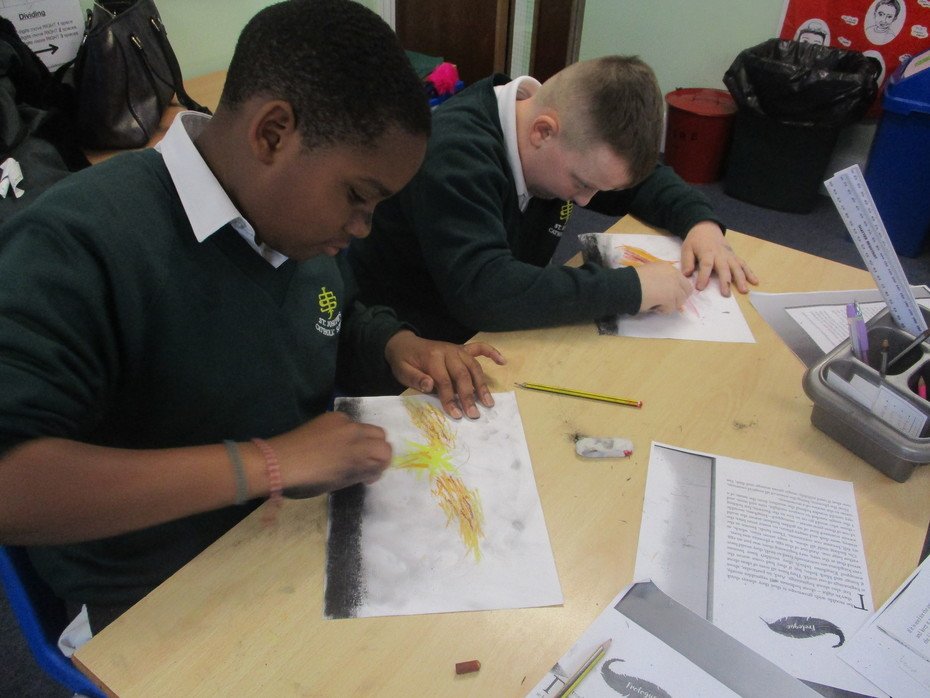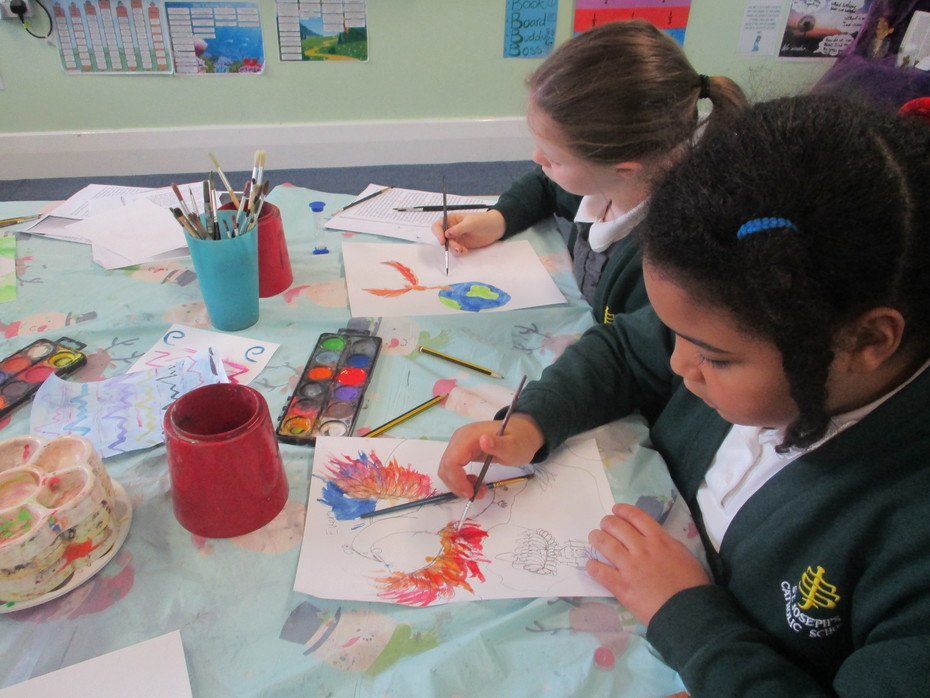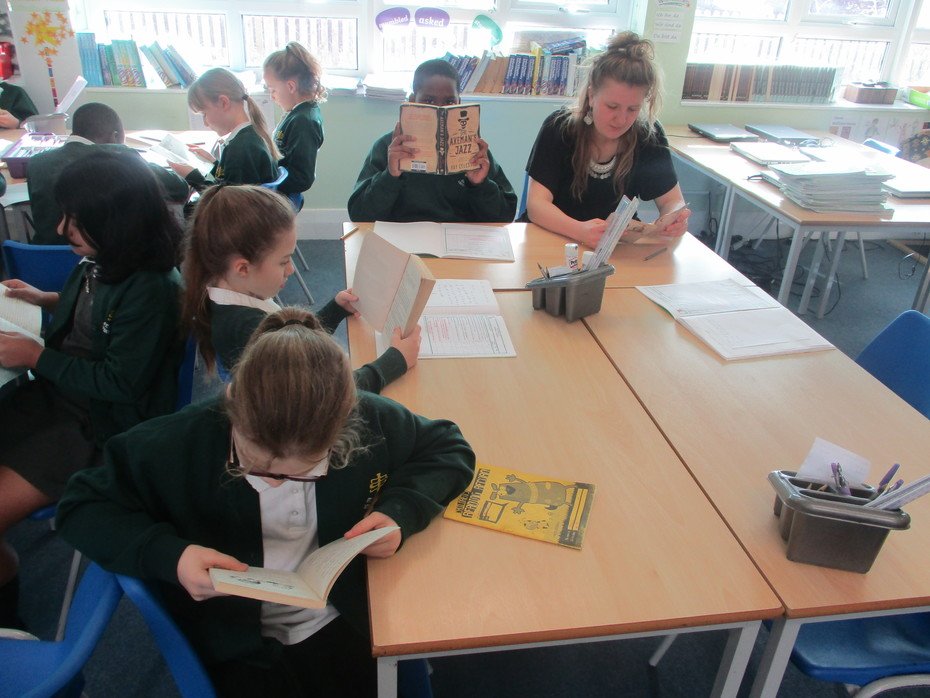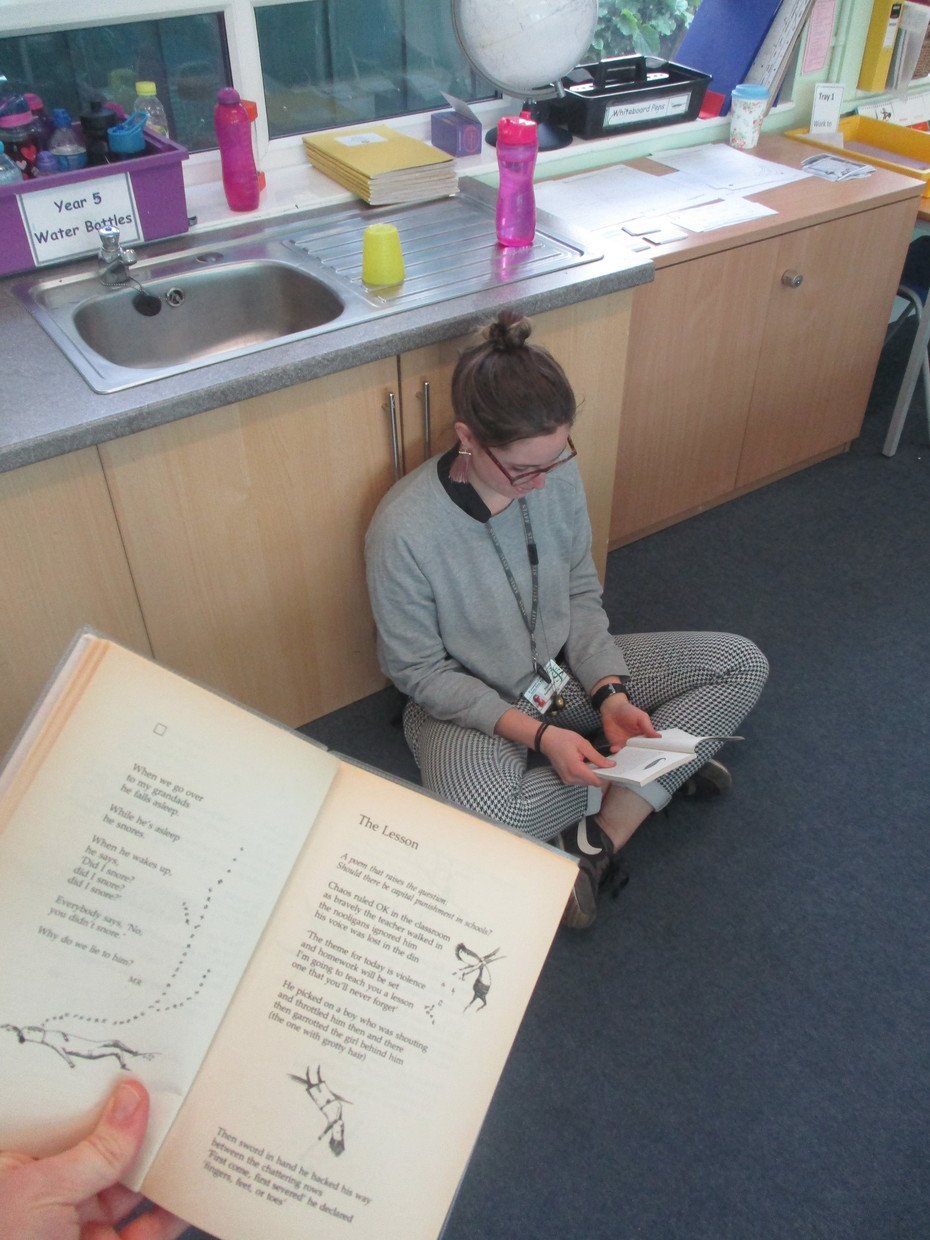 We are encouraging children to practice their fractions over the half term- a lovely way is this website. Have fun!
Visit to St. Matthias
We had an amazing trip to St. Matthias - an Anglican church on Ditchling Road. We went there to learn about how different churches prayed, and they thoroughly amazed us with their hospitality and insight into worship and prayer. Below, you can see some of the activities we did.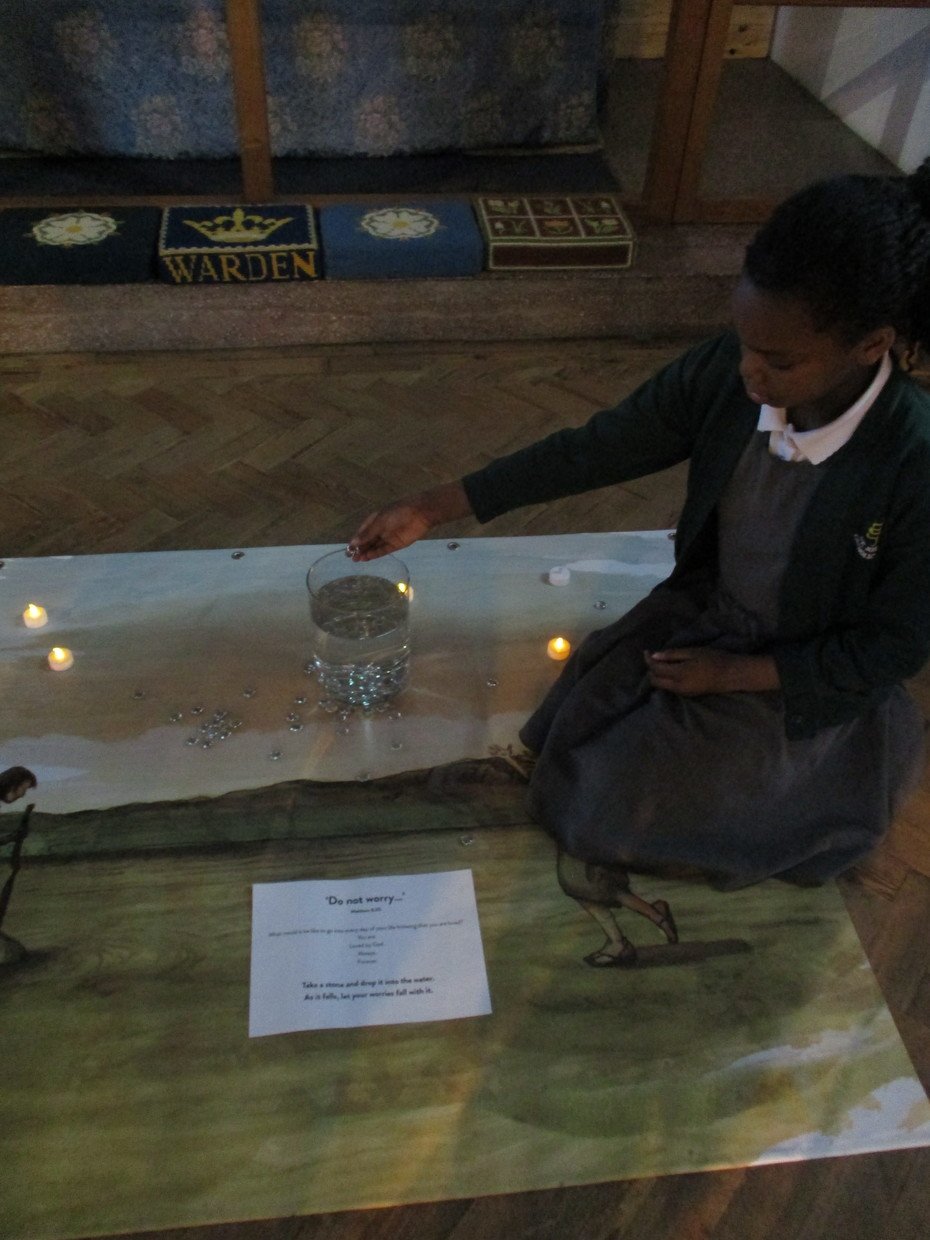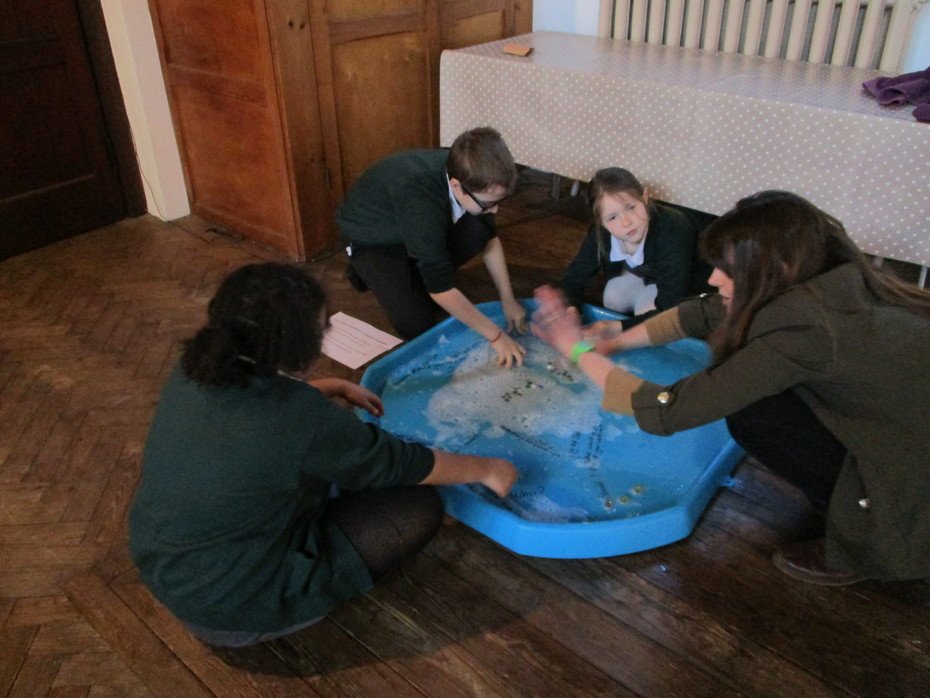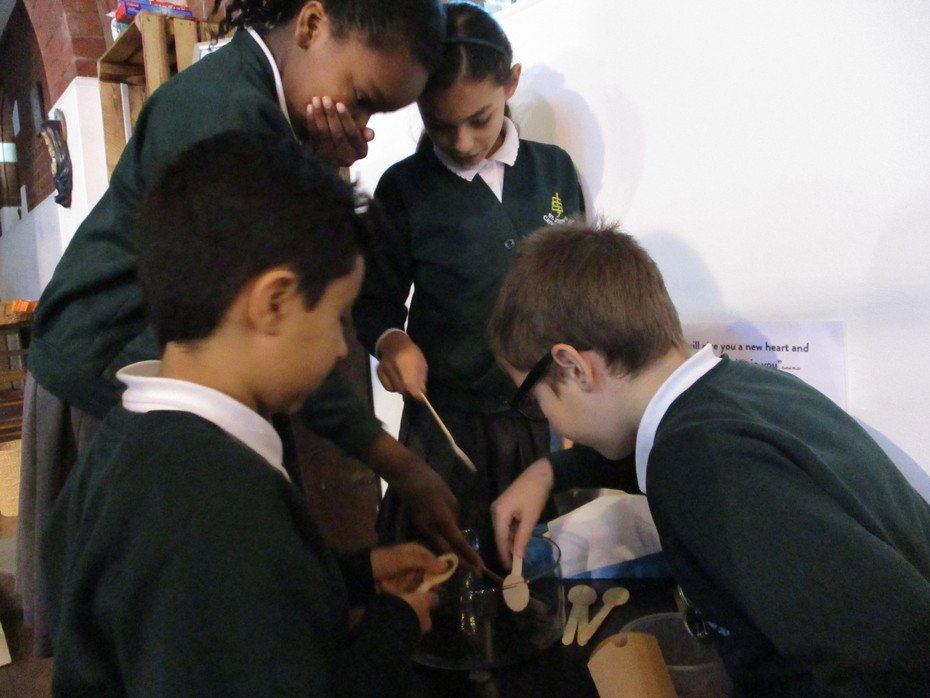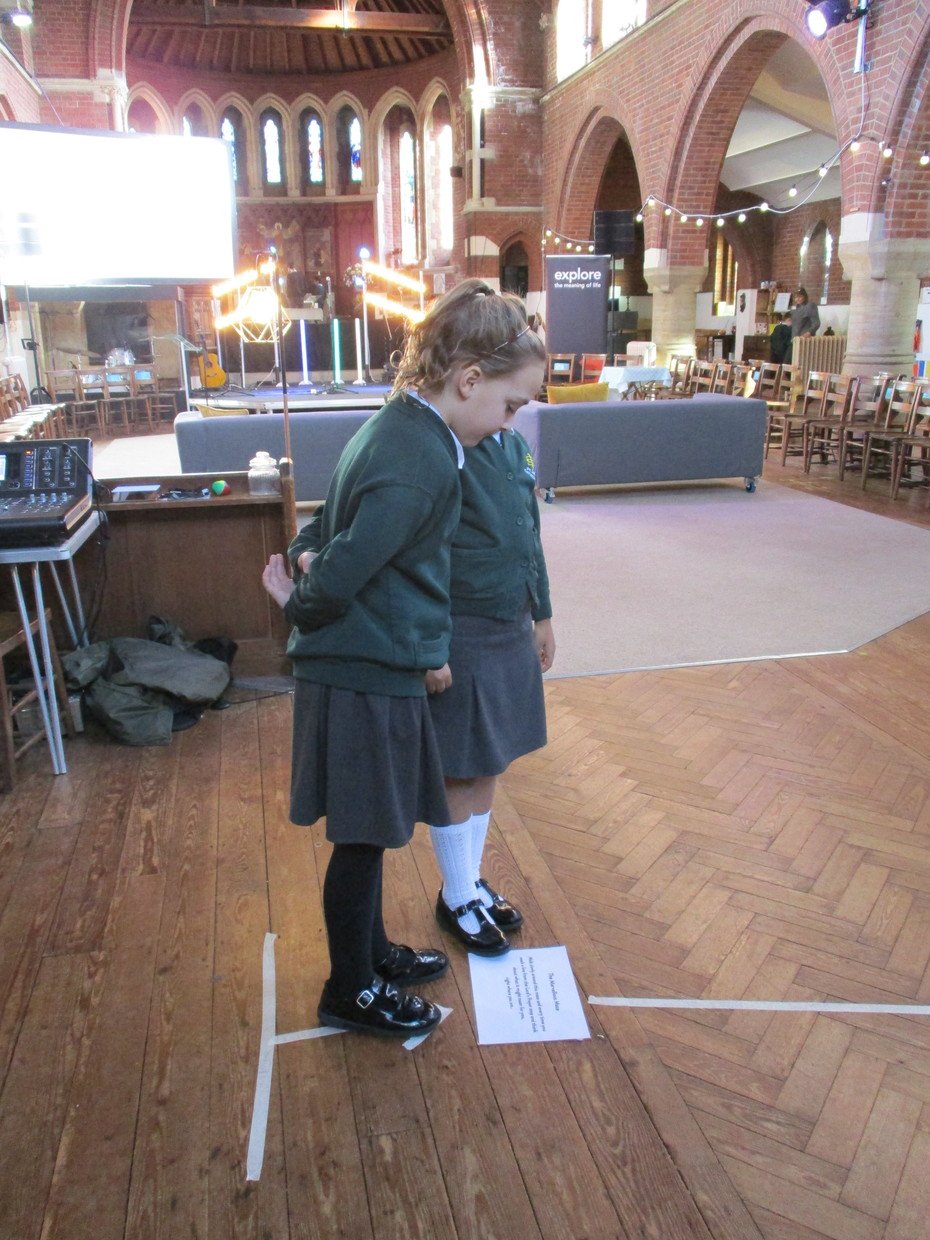 Dropping a worry pebble into a pool.// Fishing for prayers in a pond.// Cleaning pennies in vinegar.// Walking through the Lord's Prayer.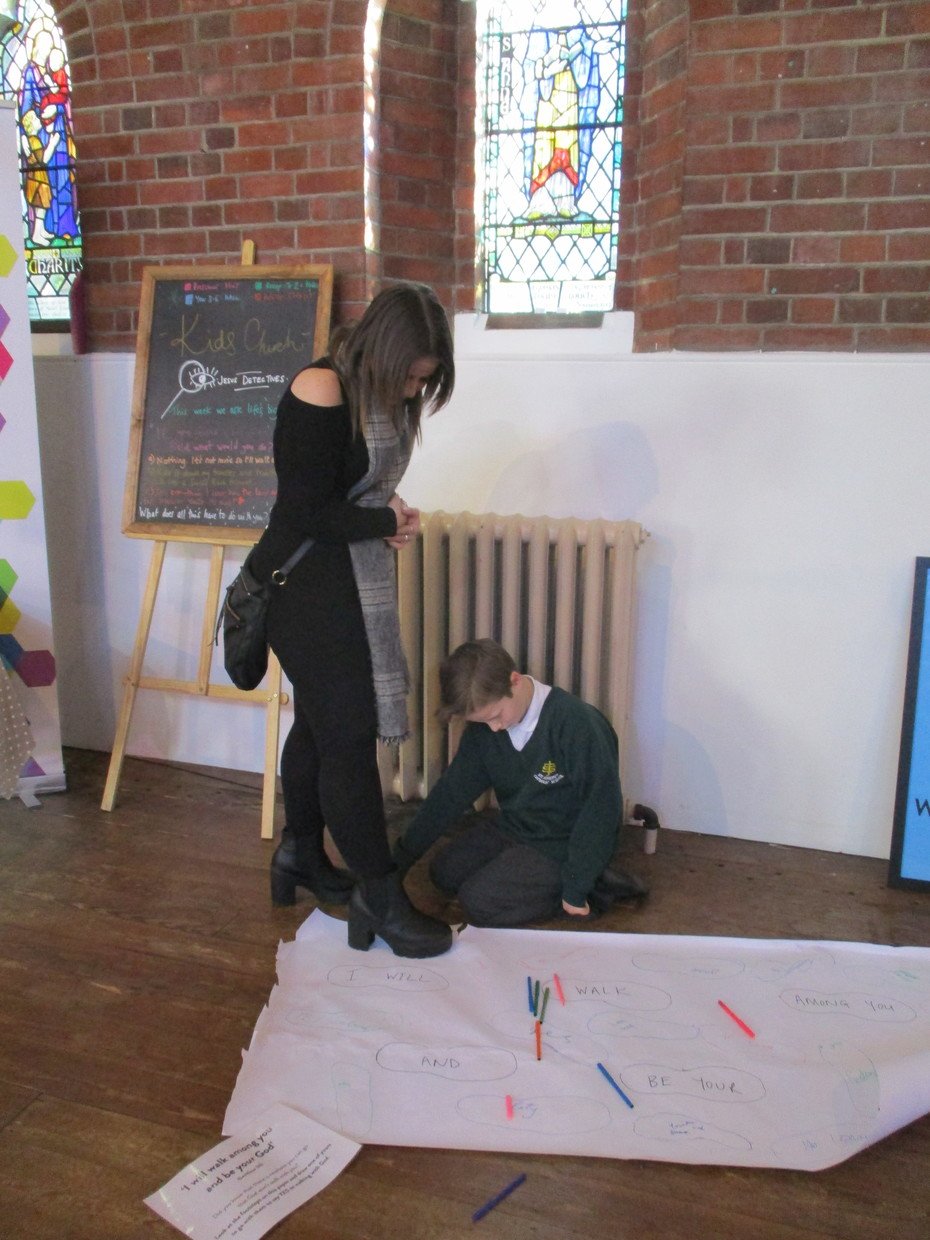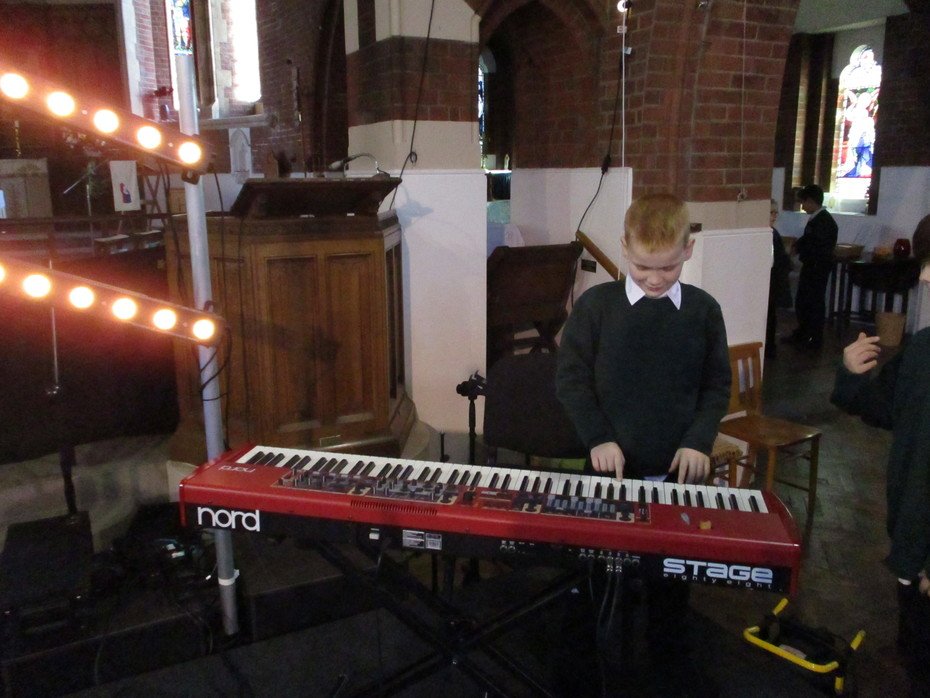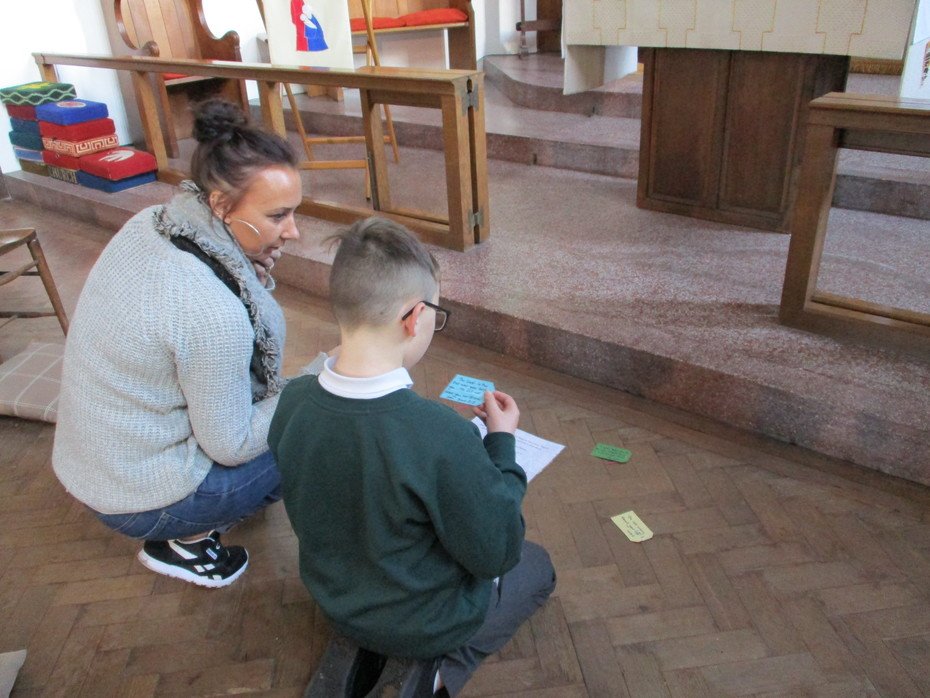 Making commitments with footprints. Playing the amazing musical instruments. Sharing Bible verses and reading about God's words to us.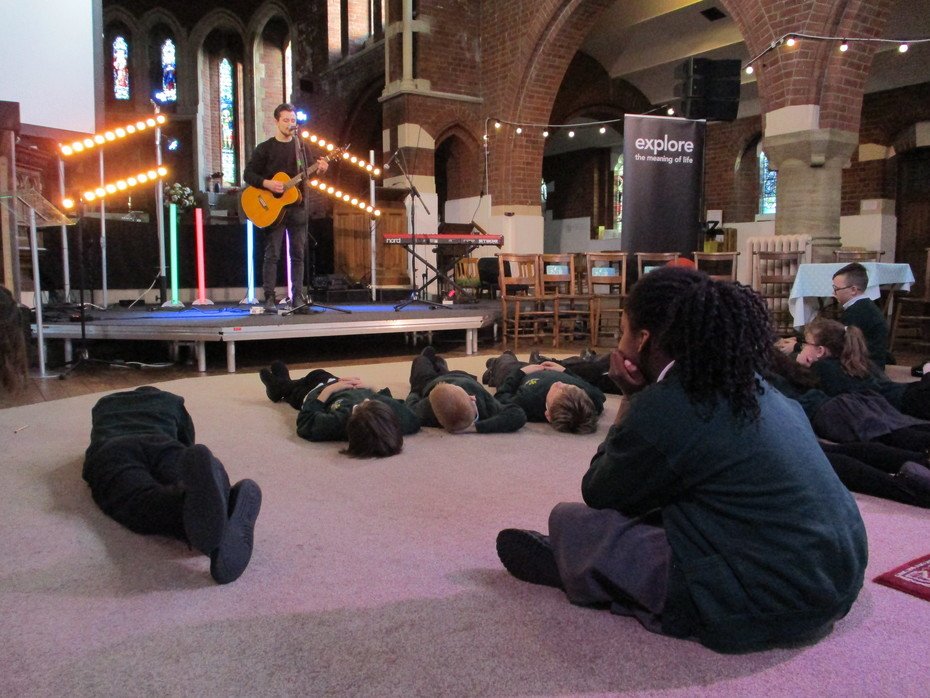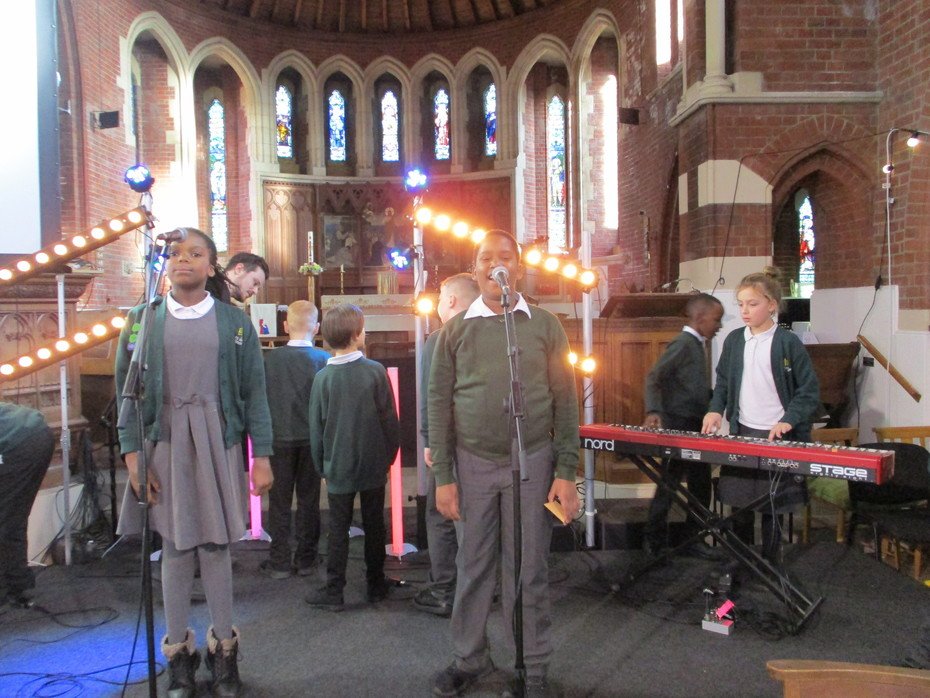 Homework for Tuesday:
On a computer, visit the site: https://greece.mrdonn.org/games.html
Choose an activity to do. Once you have done it, write about it in your homework book.
Answer these questions:
1. What did you do?
2. What did you learn?
3.What is one important thing you can tell the class about Ancient Greece?
If you haven't filled a page with your writing, do another activity! It's an amazing website to explore.
If you do not have access to a computer at home, please don't stress. This can be done during homework club on Monday.
Even though this is more interactive, I still expect your neatest work in a pencil!
A-Life
Mr. A came to school to teach us all about healthy eating, exercise and looking after ourselves! In the morning, we got to do a lot of theoretical activities about taking care of our bodies, and in the afternoon, we could explore a range of exercises including boxing and trampolining! What an incredible day!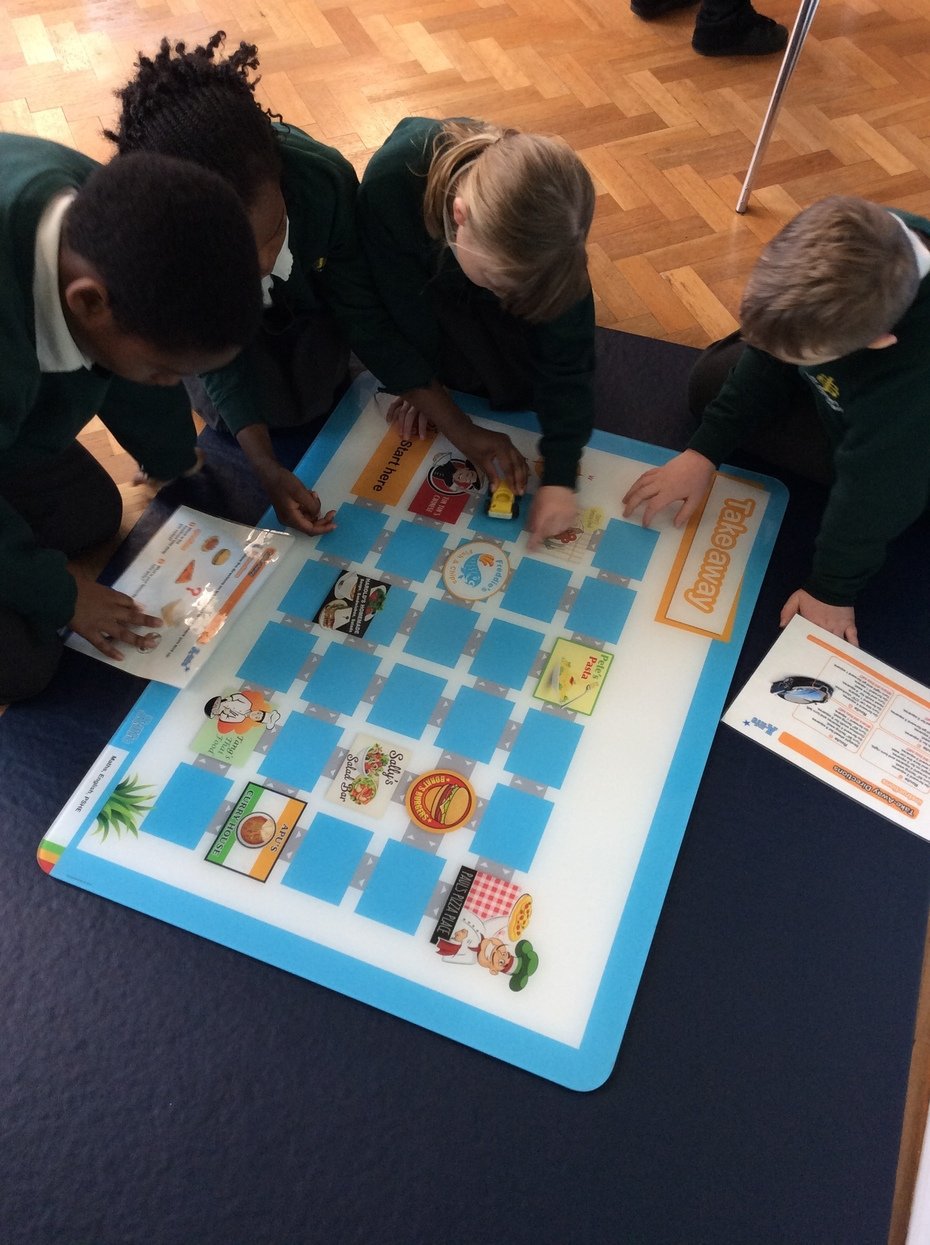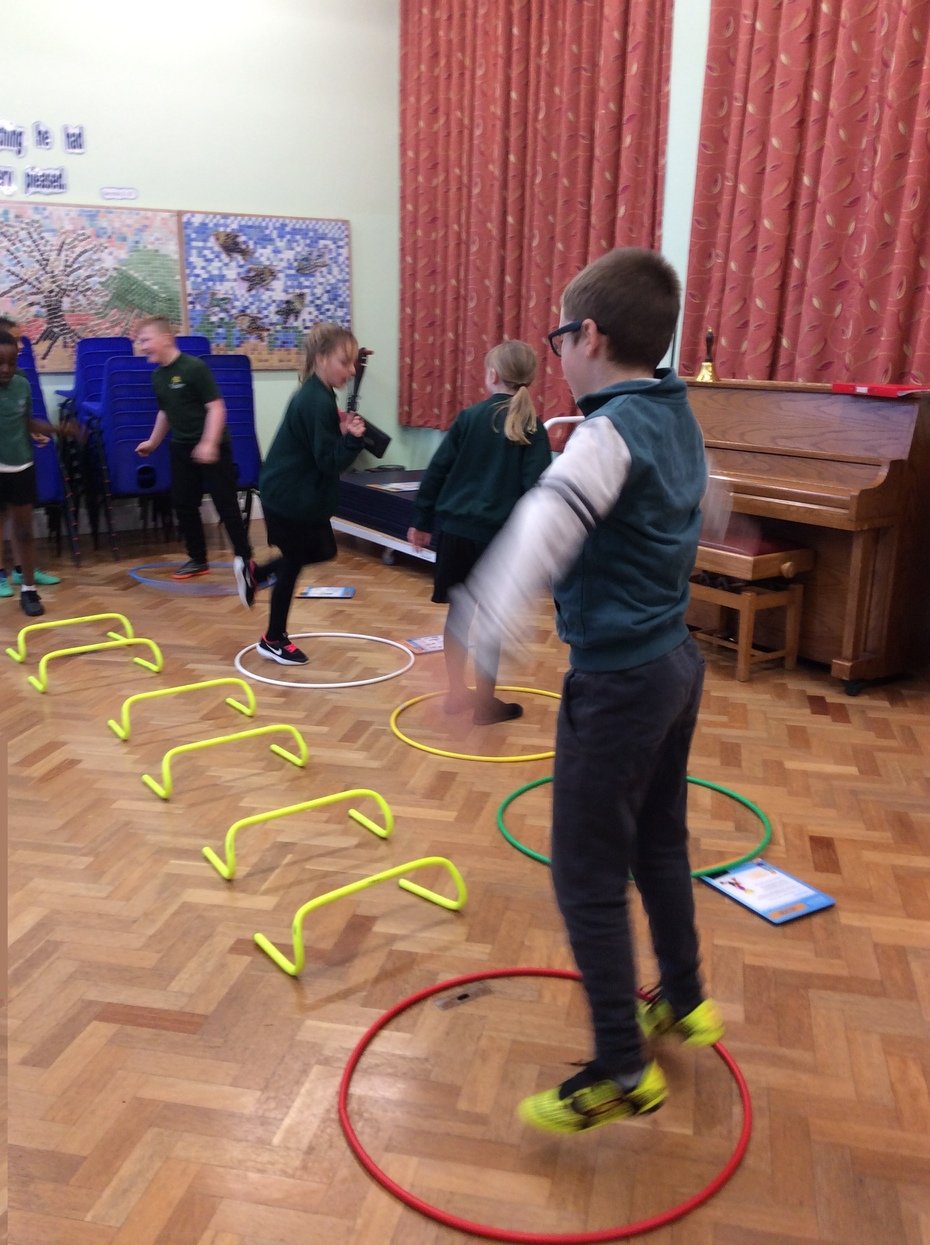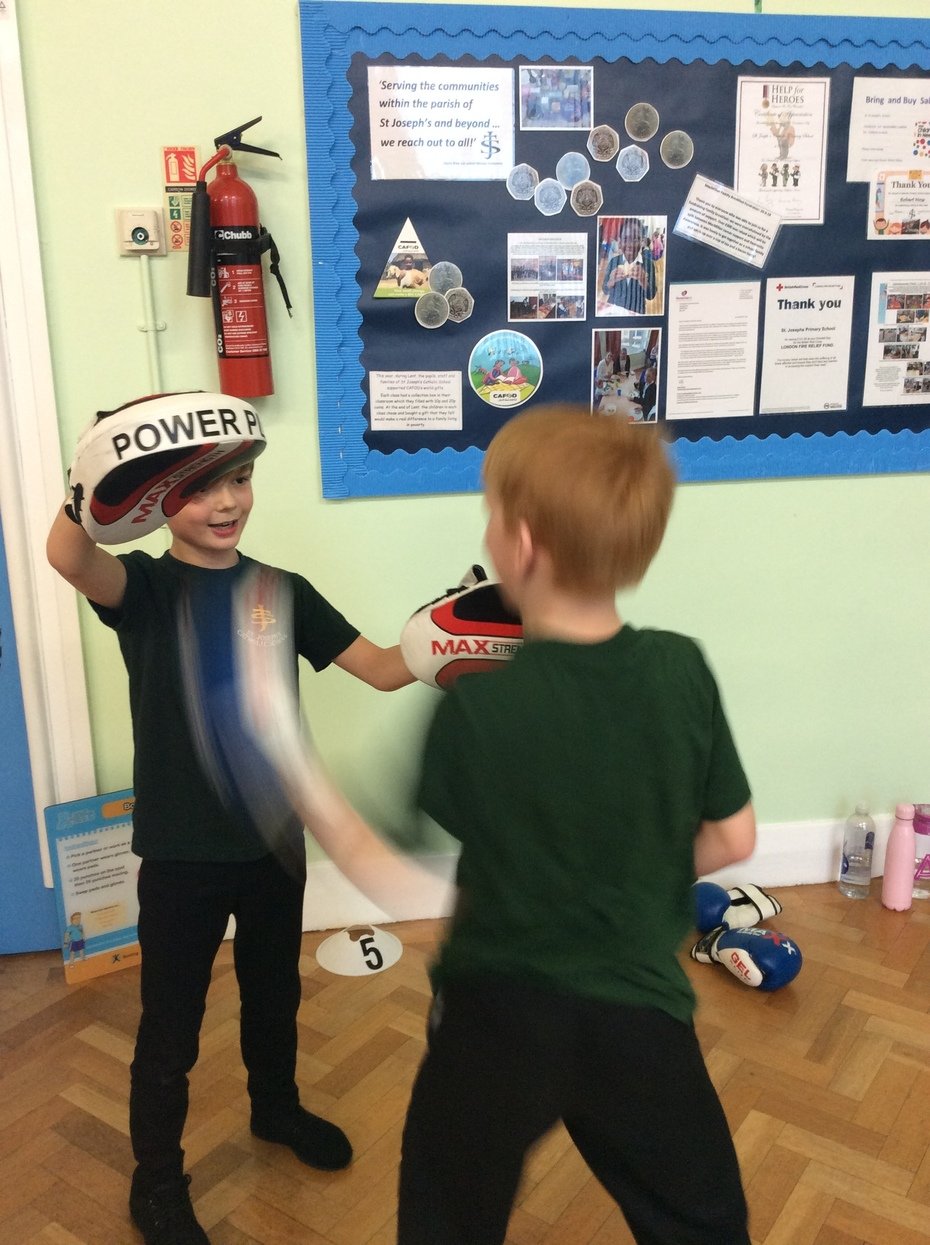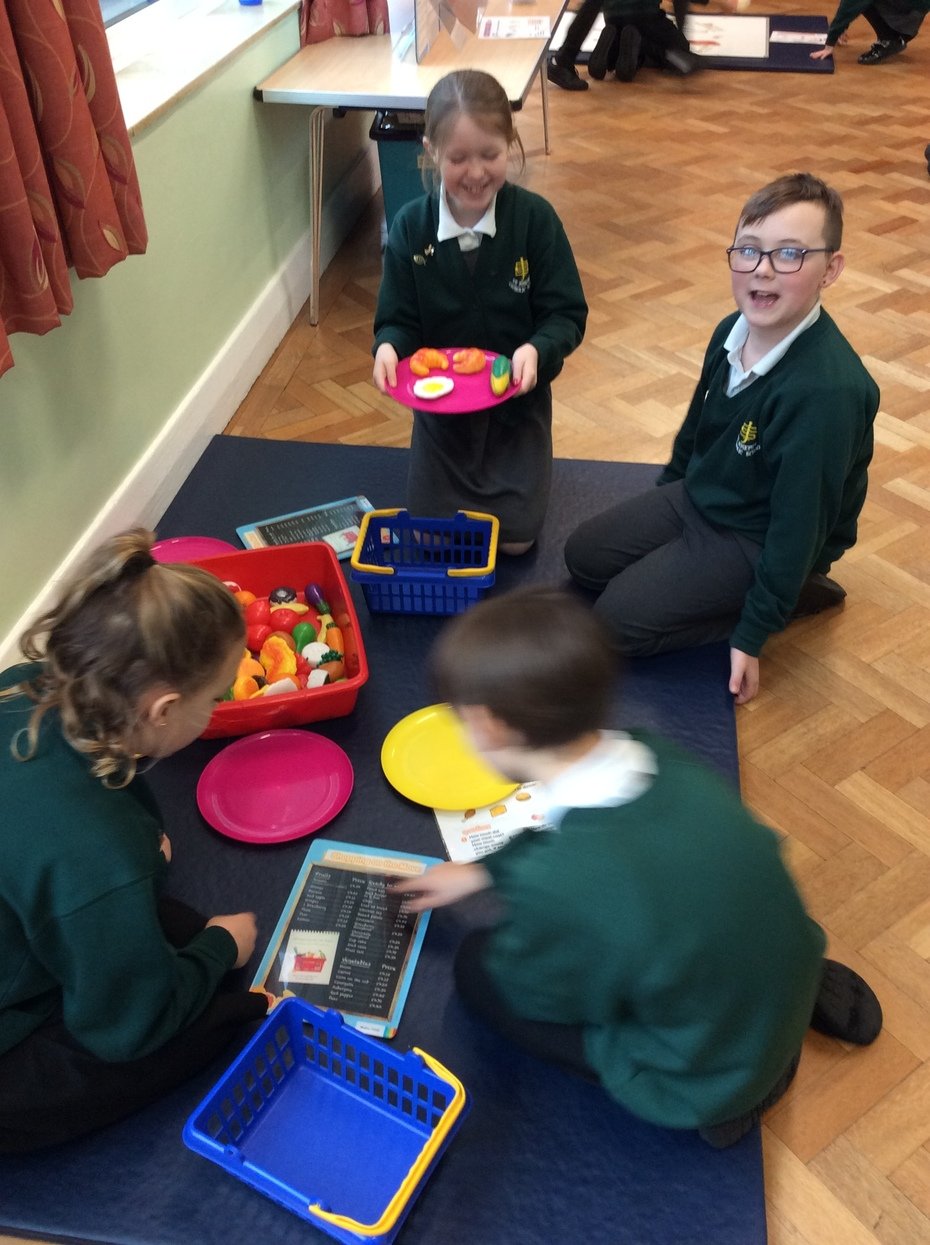 The Bishop
This week, we learned about our Bishop Richard Moth and all his tasks! To learn about all the symbols associated with the bishop, some of our children made four of his garbs. Here is one of our very own creators of the items demonstrating how these items could be worn by a bishop. Perhaps we could donate them to Bishop Richard Moth for his next visit?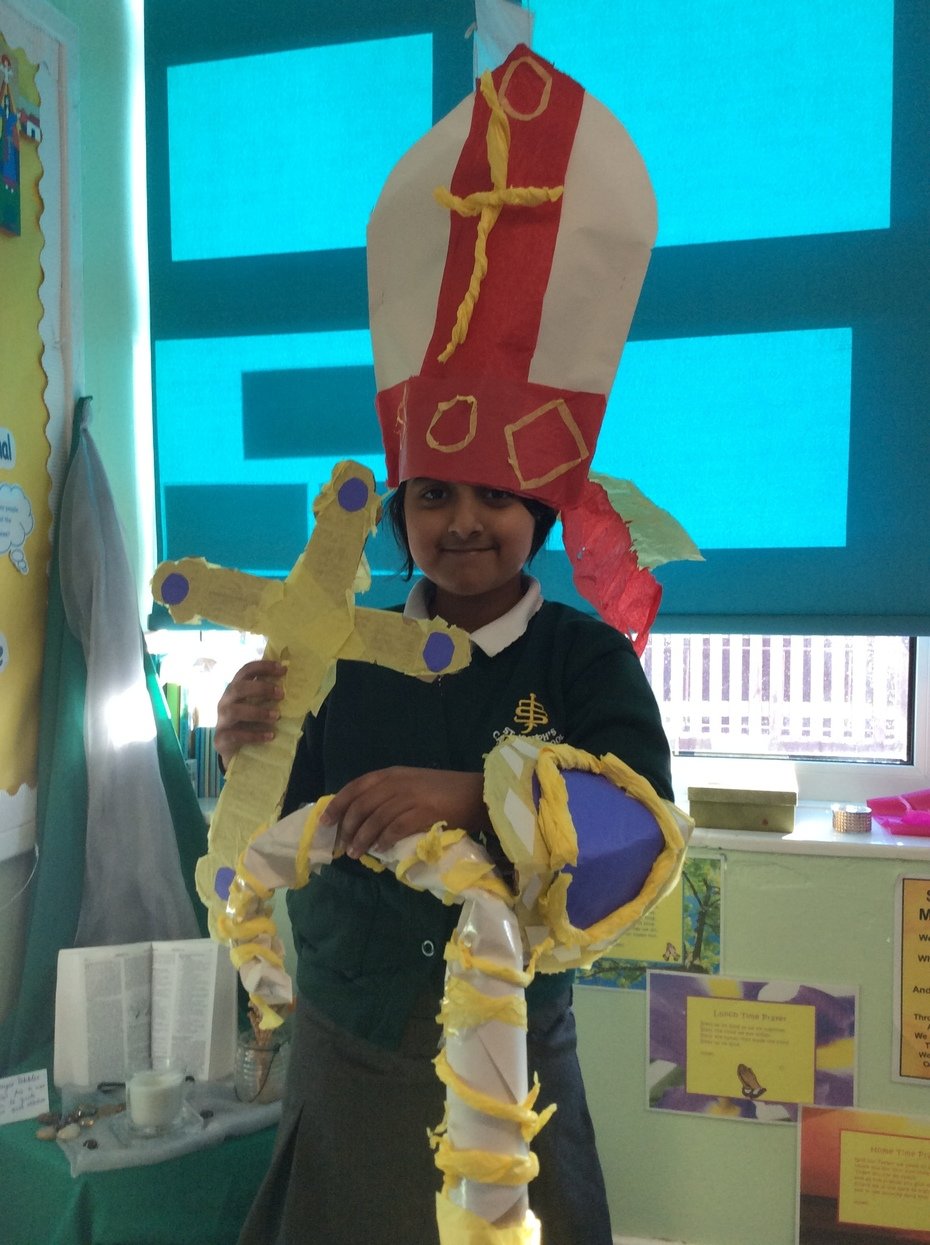 The mitre can be worn on his head to symbolise the authority of the Bible and the Church.
The cross can be worn around his neck to symbolise his pursuit of walking in Jesus' footsteps.
The crozier, or shepherd's staff, symbolises his role as a shepherd to his flock as he cares and guides the members of his diocese.
The ring (albeit a bit smaller) symbolises his relationship to Jesus and his commitment to love Jesus all his life.
Years 4 and 5 PSHE
What makes a good friend? What words can we remember about ourselves for encouragement? How can we stand together and support one another? These are some of the questions our Year 4/5 mix explored.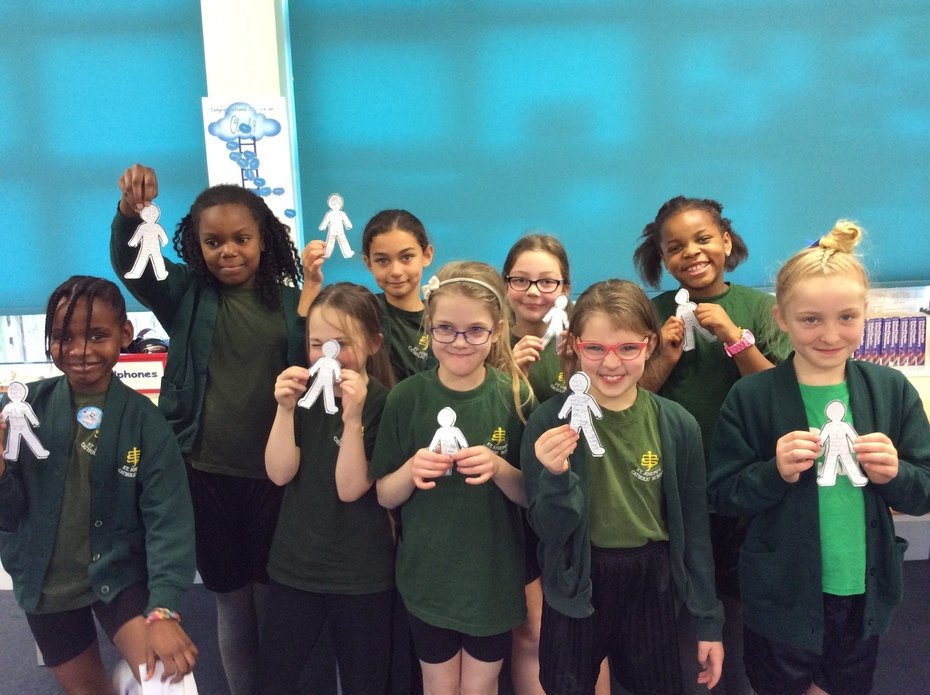 Retelling stories of Jesus' Mission
"The Sovereign Lord has filled me with his Spirit. He has chosen me and sent me to bring good news to the poor..." (Isaiah 61:1)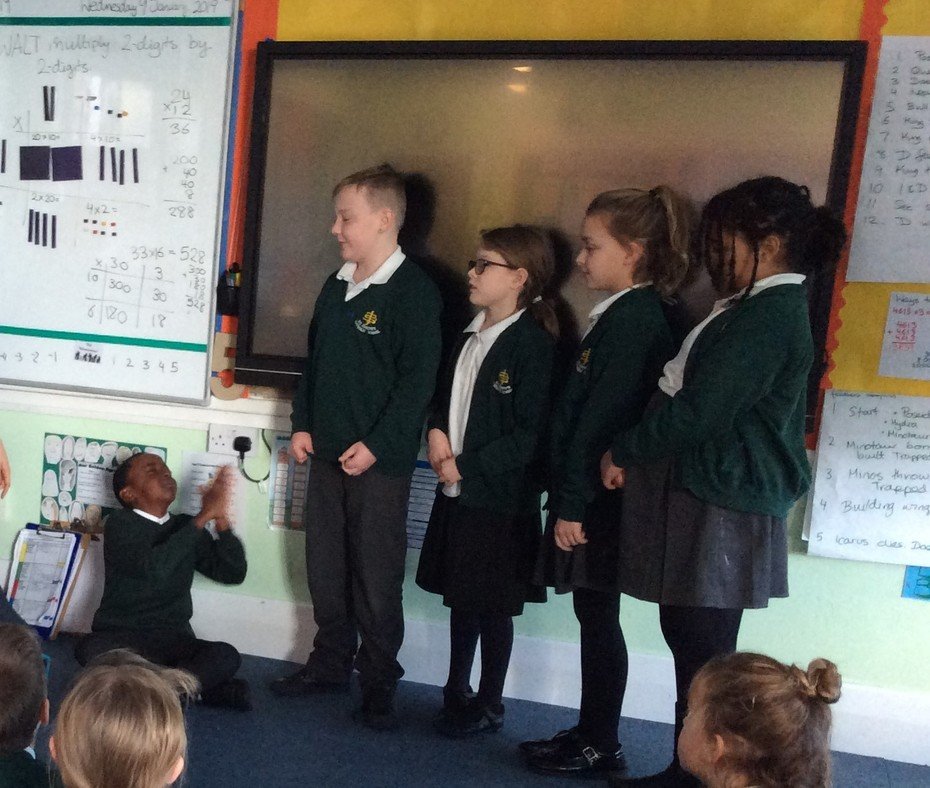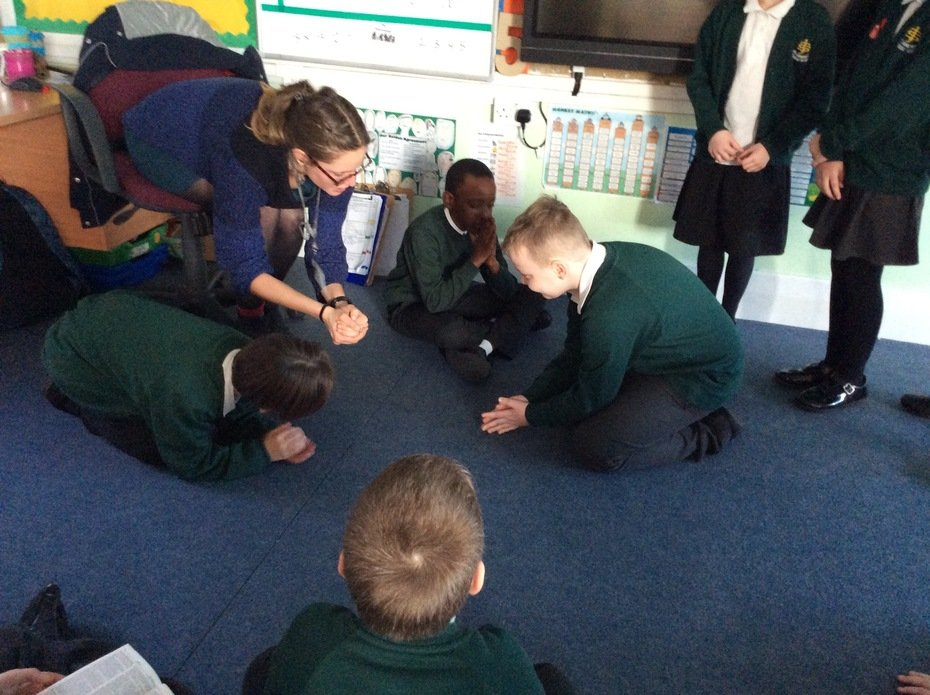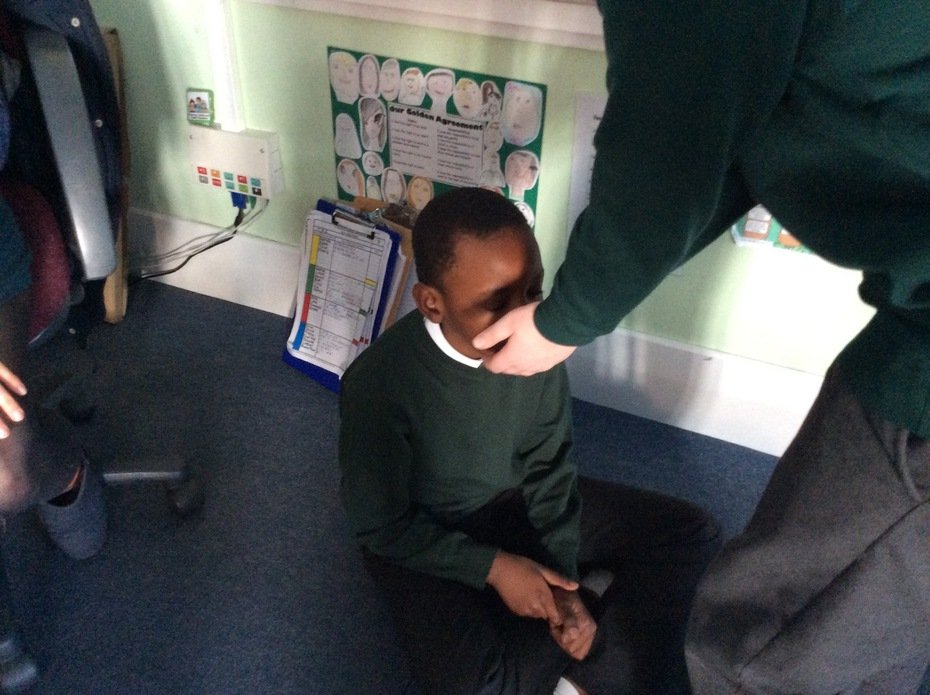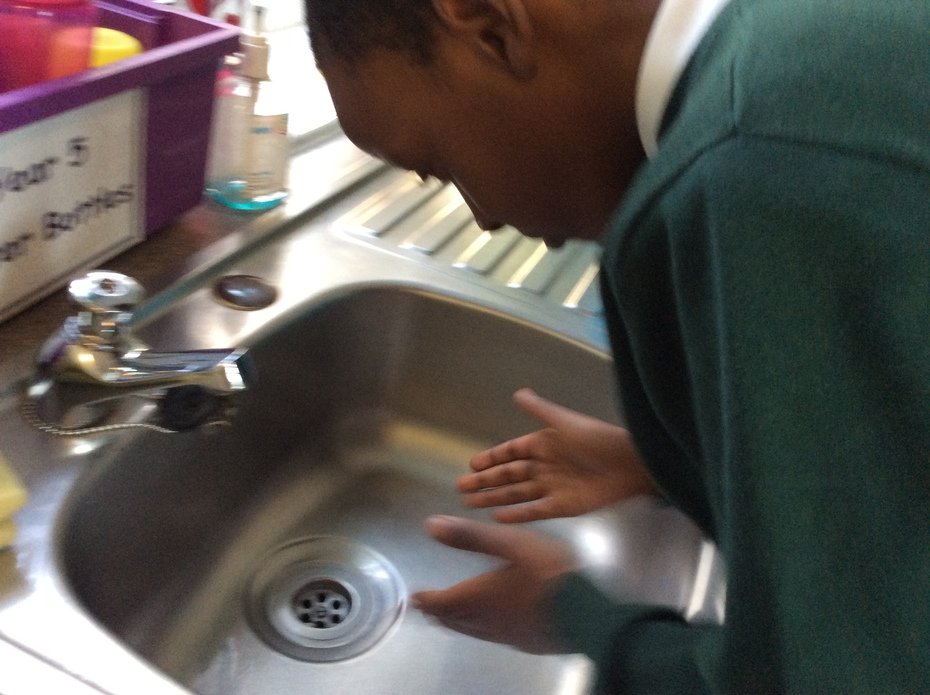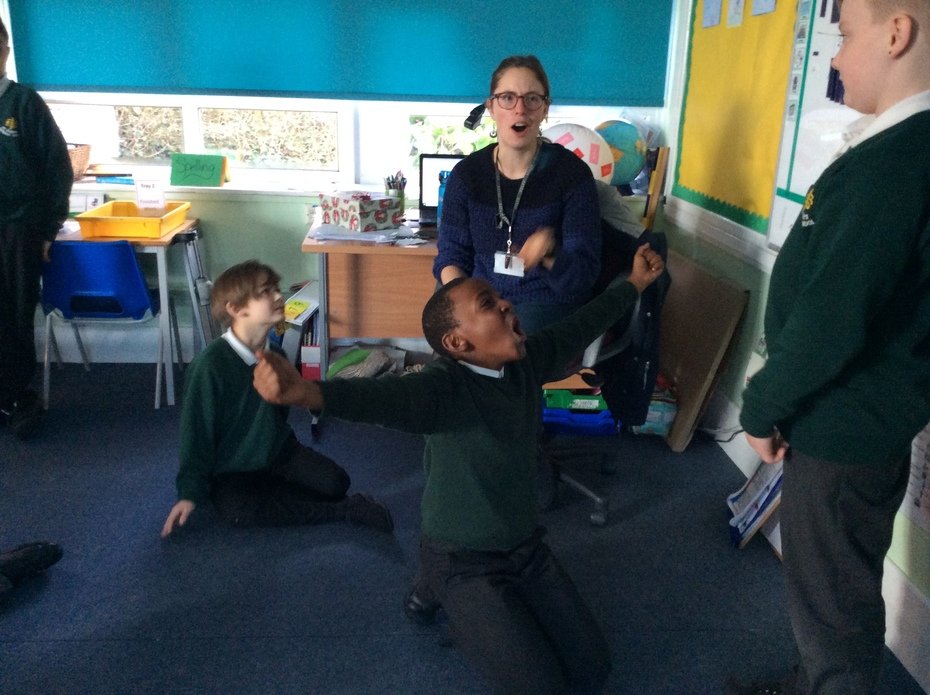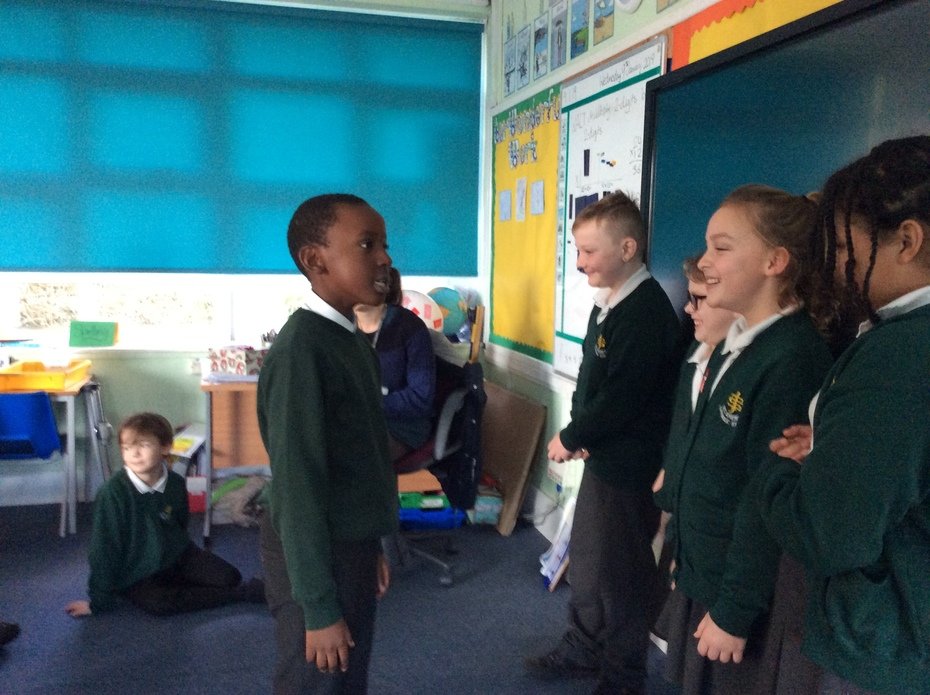 John 9:1-12
Jesus Heals a Man Born Blind
9 1-2 Walking down the street, Jesus saw a man blind from birth. His disciples asked, "Rabbi, who sinned: this man or his parents, causing him to be born blind?"
3-5 Jesus said, "You're asking the wrong question. You're looking for someone to blame. There is no such cause-effect here. Look instead for what God can do. We need to be energetically at work for the One who sent me here, working while the sun shines. When night falls, the workday is over. For as long as I am in the world, there is plenty of light. I am the world's Light."
6-7 He said this and then spit in the dust, made a clay paste with the saliva, rubbed the paste on the blind man's eyes, and said, "Go, wash at the Pool of Siloam" (Siloam means "Sent"). The man went and washed—and saw.
8 Soon the town was buzzing. His relatives and those who year after year had seen him as a blind man begging were saying, "Why, isn't this the man we knew, who sat here and begged?"
9 Others said, "It's him all right!"
But others objected, "It's not the same man at all. It just looks like him."
He said, "It's me, the very one."
10 They said, "How did your eyes get opened?"
11 "A man named Jesus made a paste and rubbed it on my eyes and told me, 'Go to Siloam and wash.' I did what he said. When I washed, I saw."
12 "So where is he?"
"I don't know."
Christmas celebrations
To celebrate the end of the first term, we made decorations, ate delicious food and watched a fantastic film. Well done on your first term, Year 5!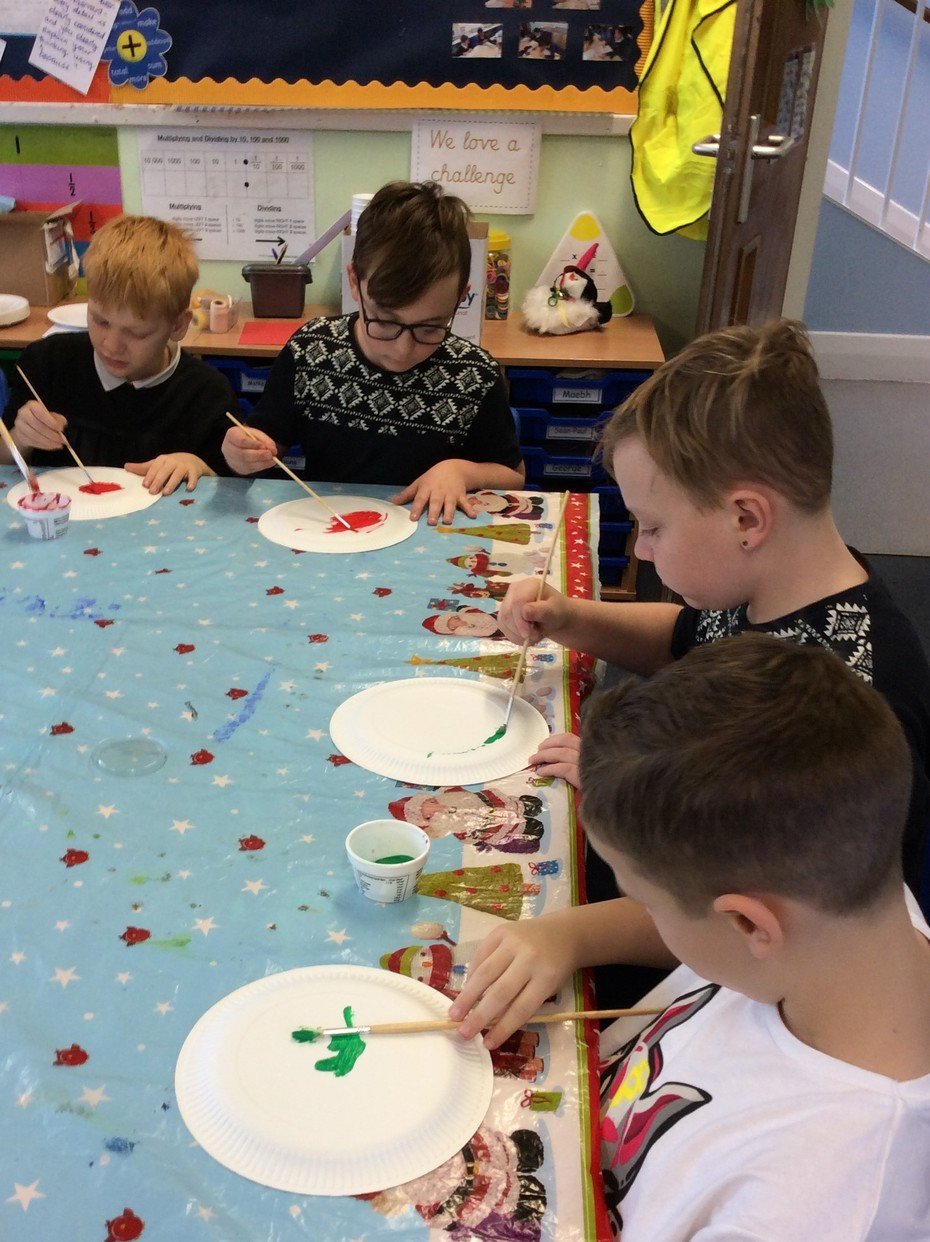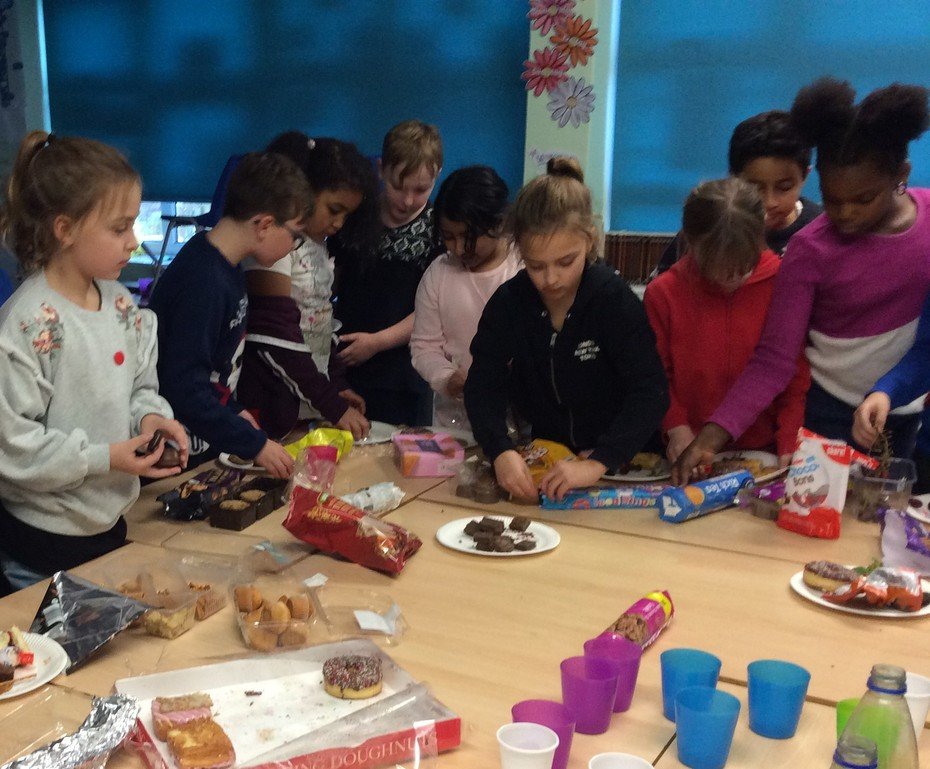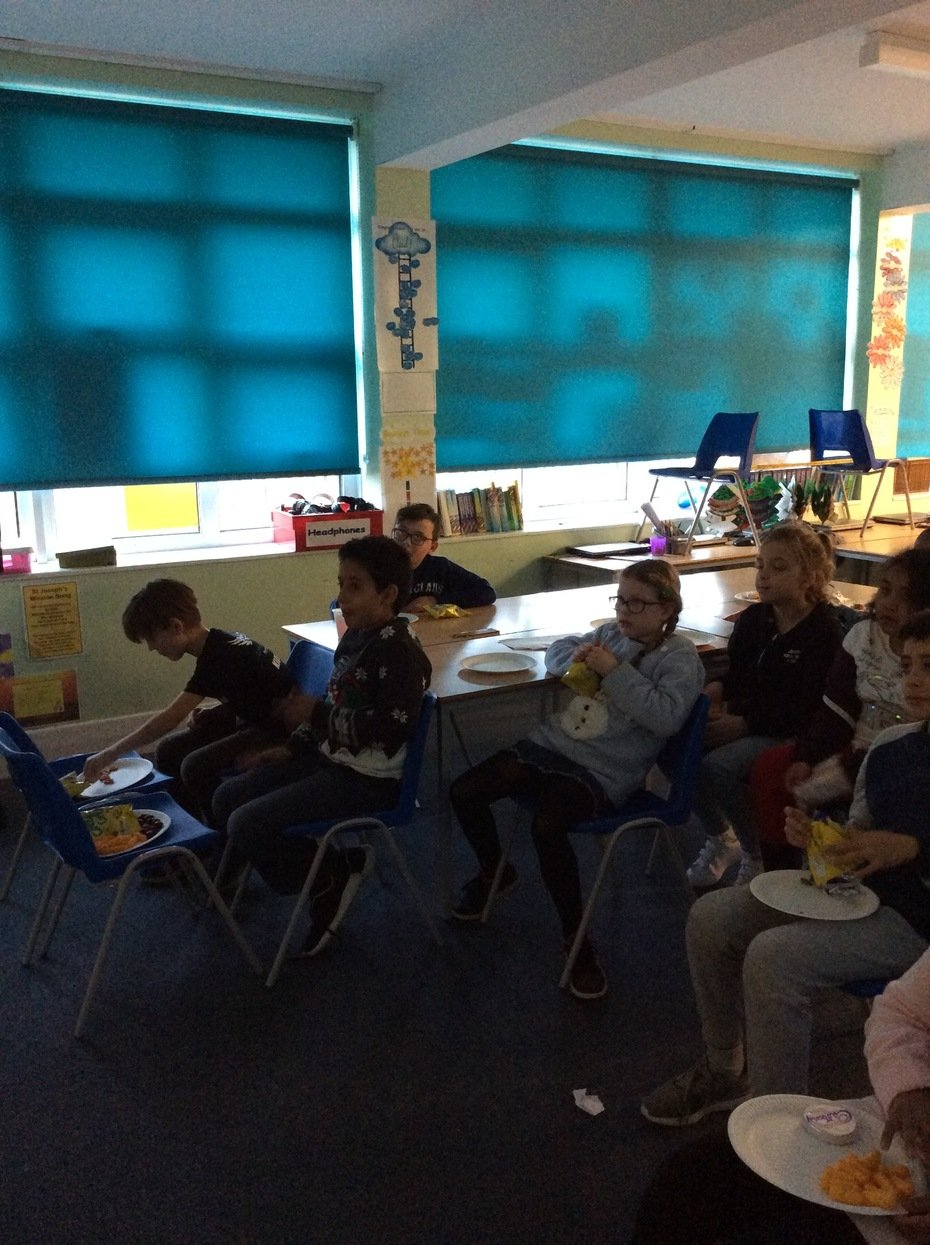 Art
We are so proud of our year 5 artists! You can see their paintings of Queen Victoria below. Our very own Logan also did an incredible painting of angels coming from heaven. He has such an eye for light, shadows and reflection! Well done!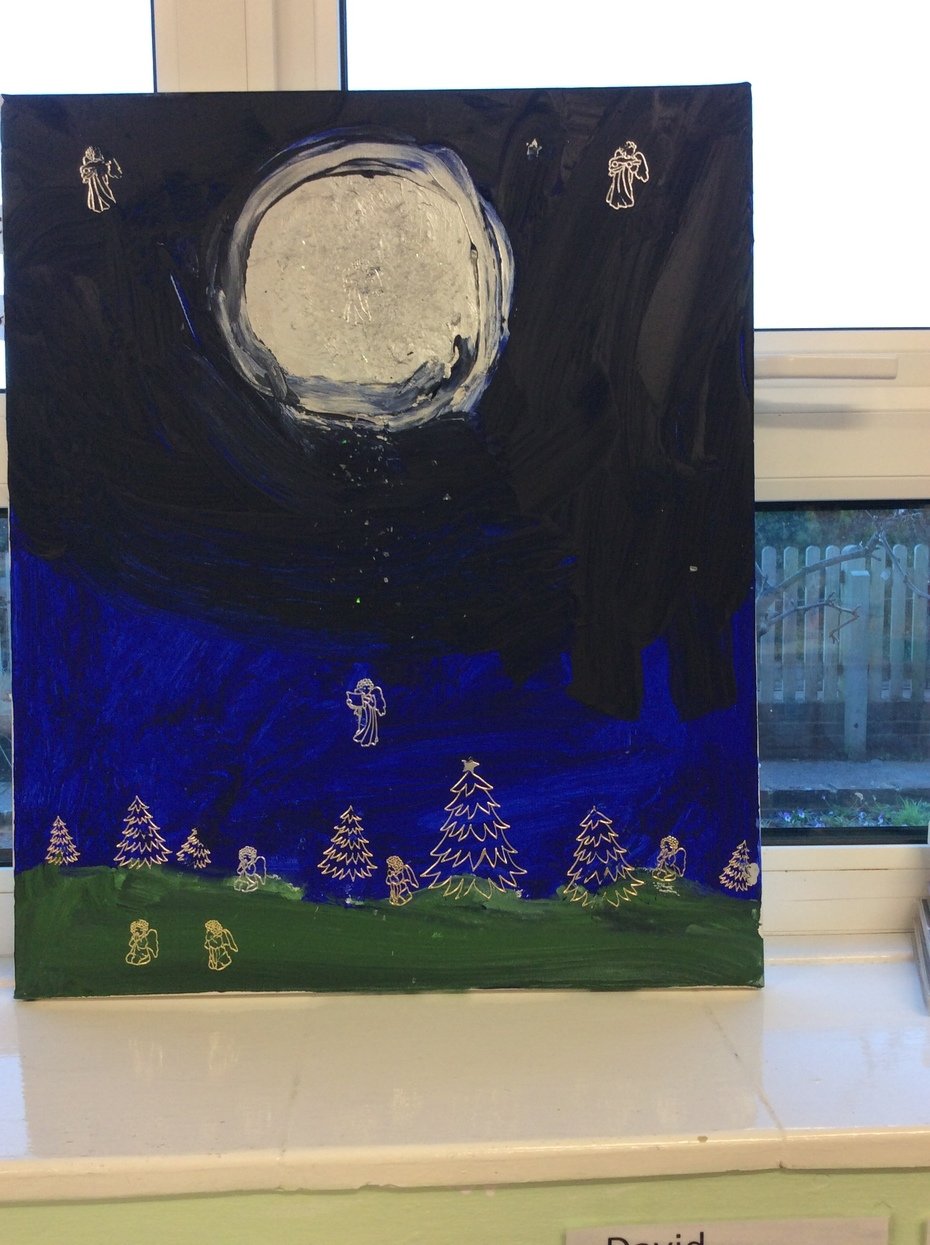 Gymnastics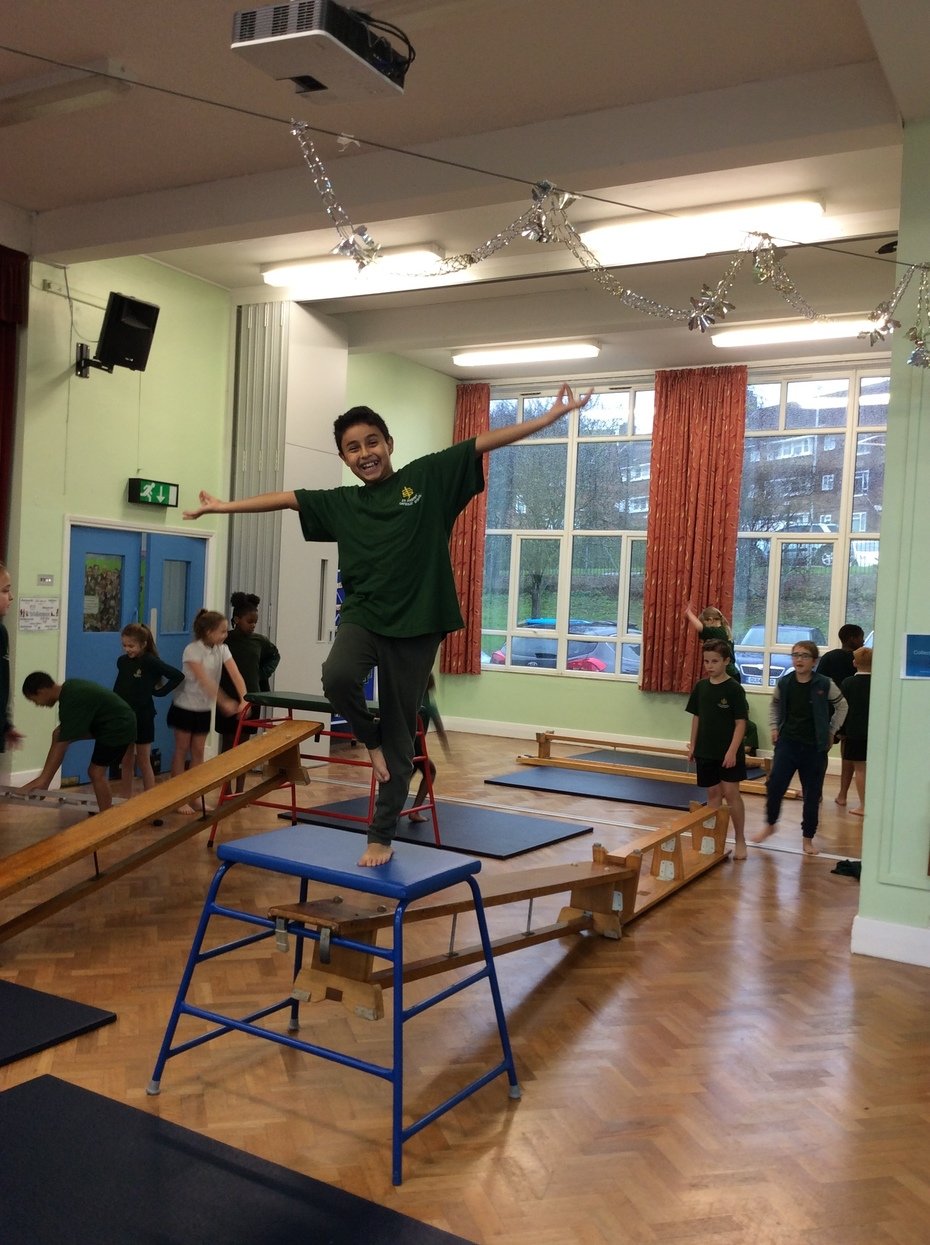 The amazing Miss Pippa has been teaching us gymnastics!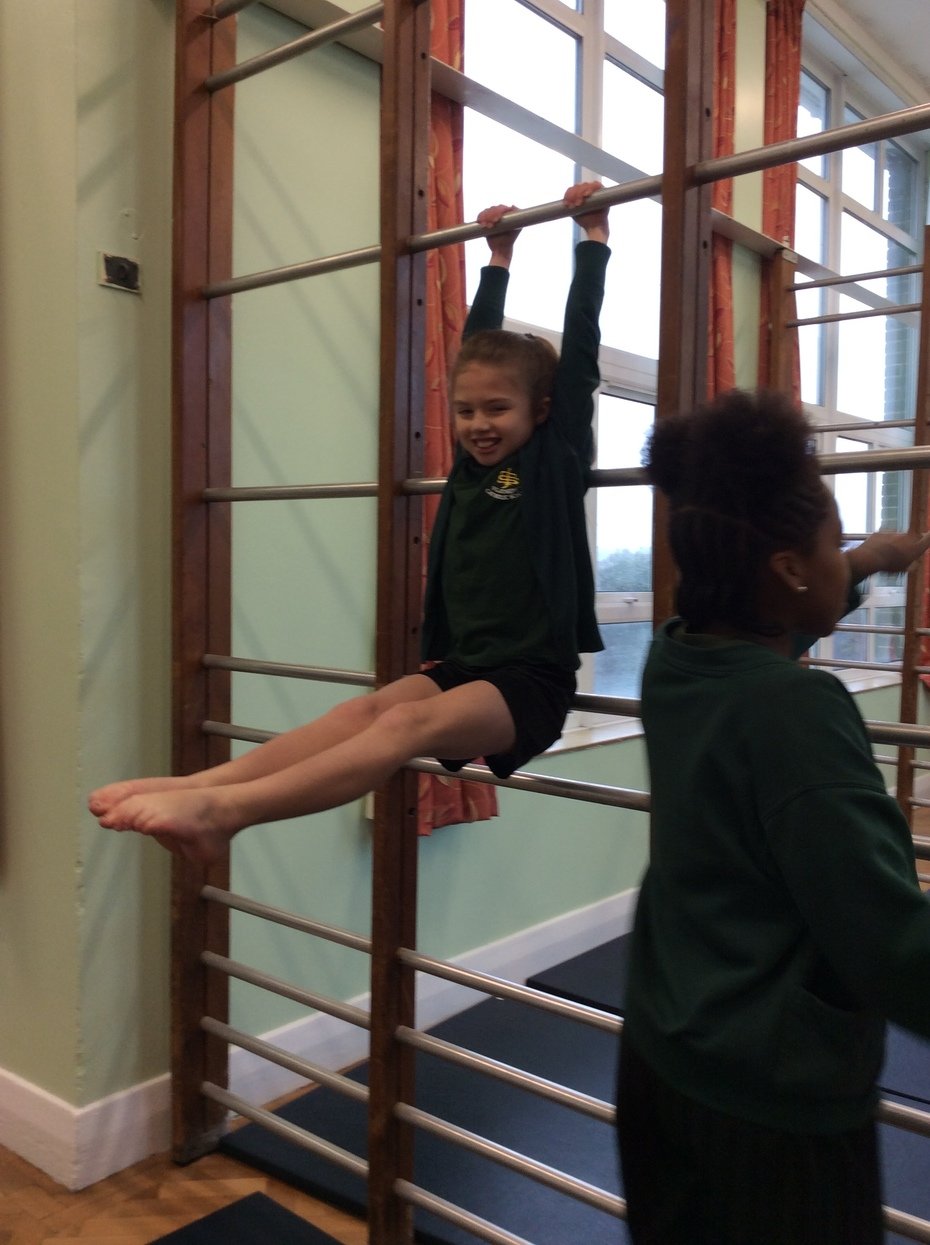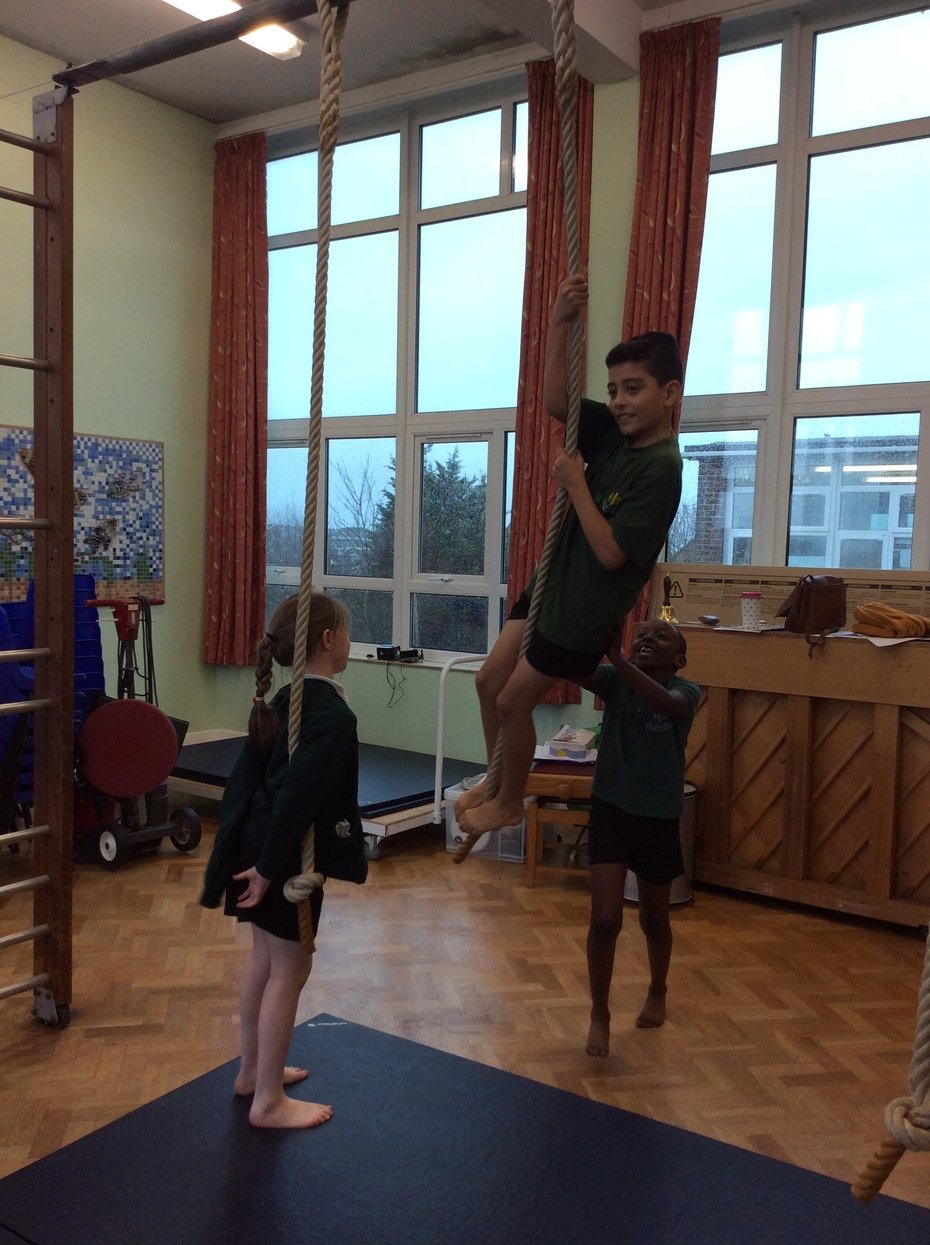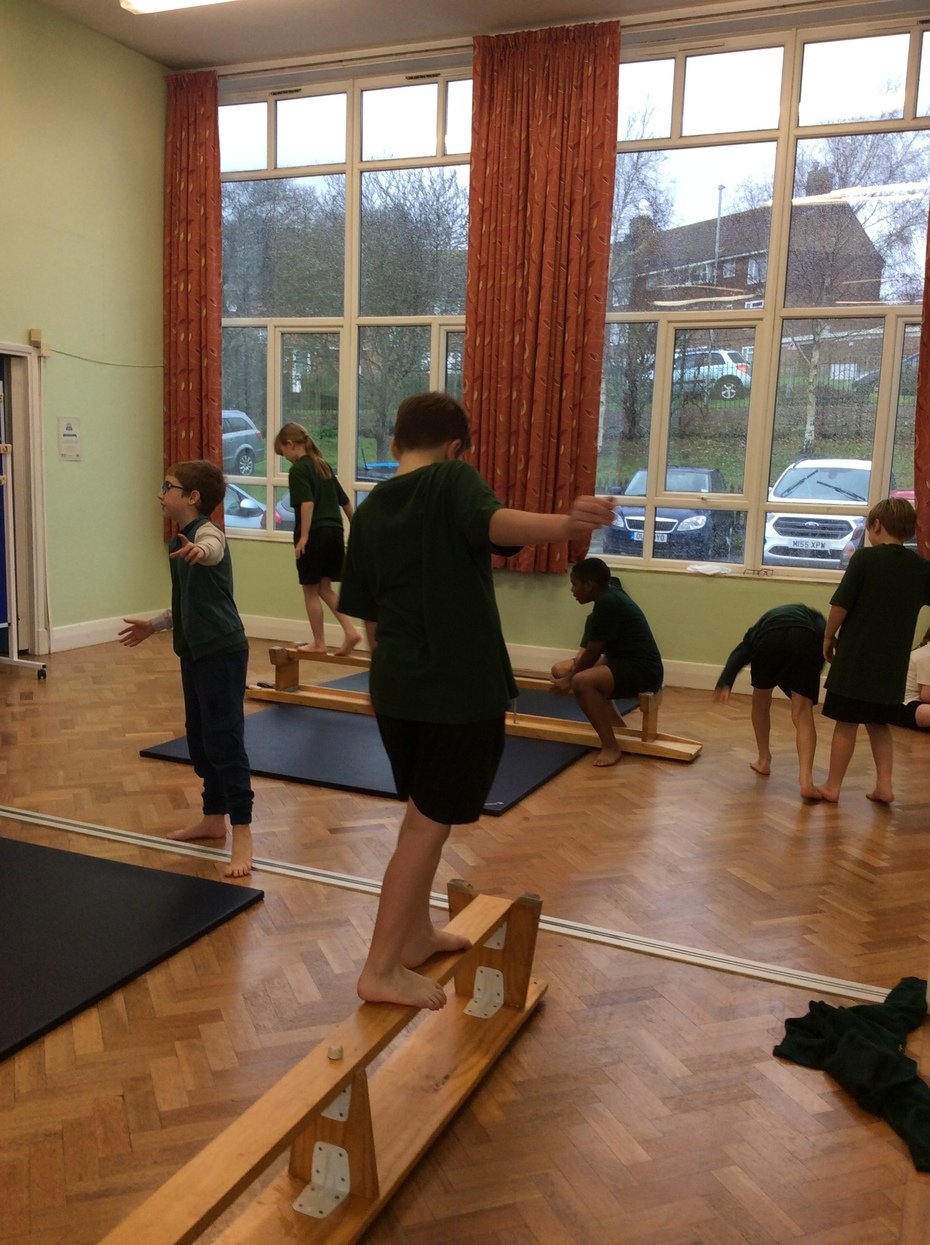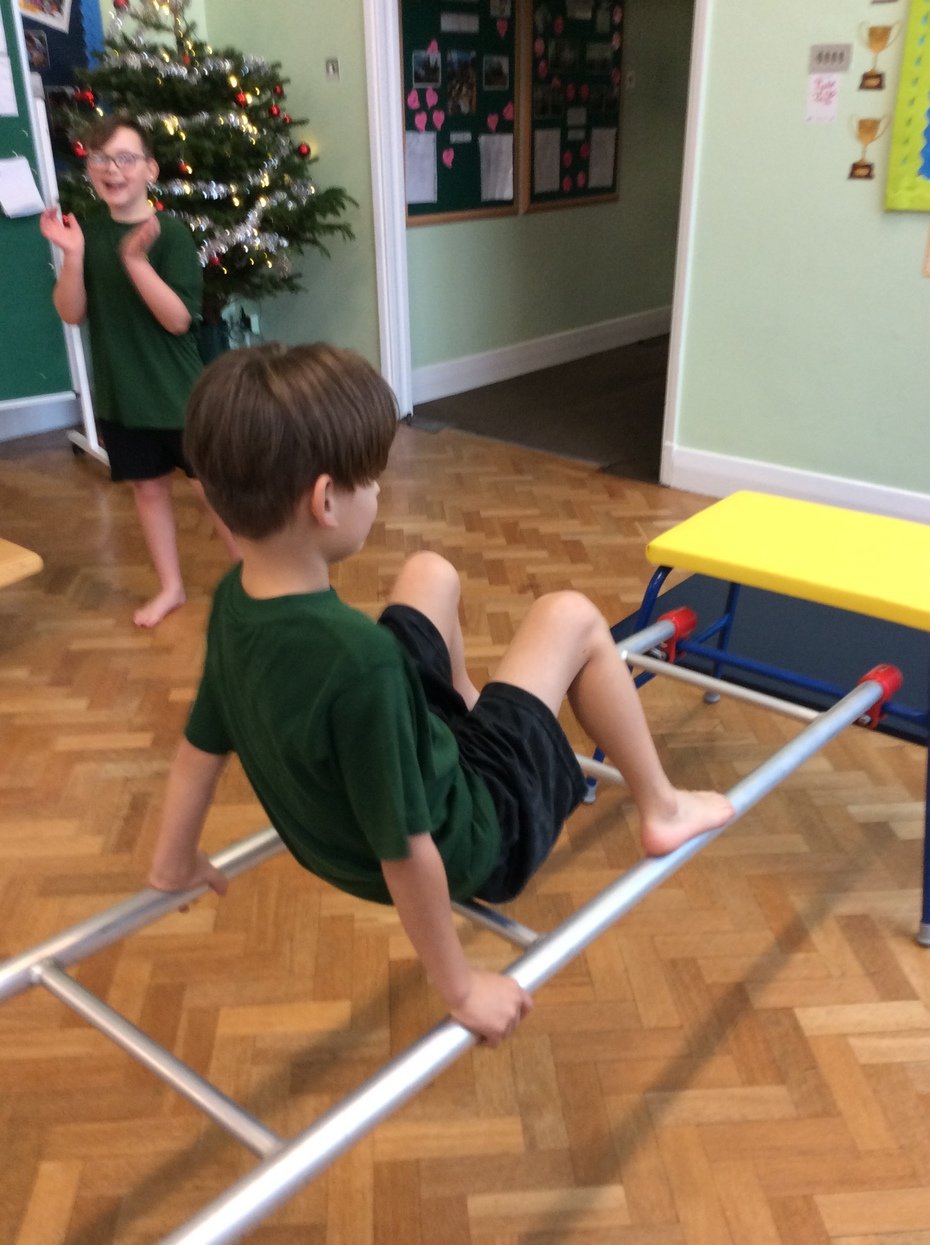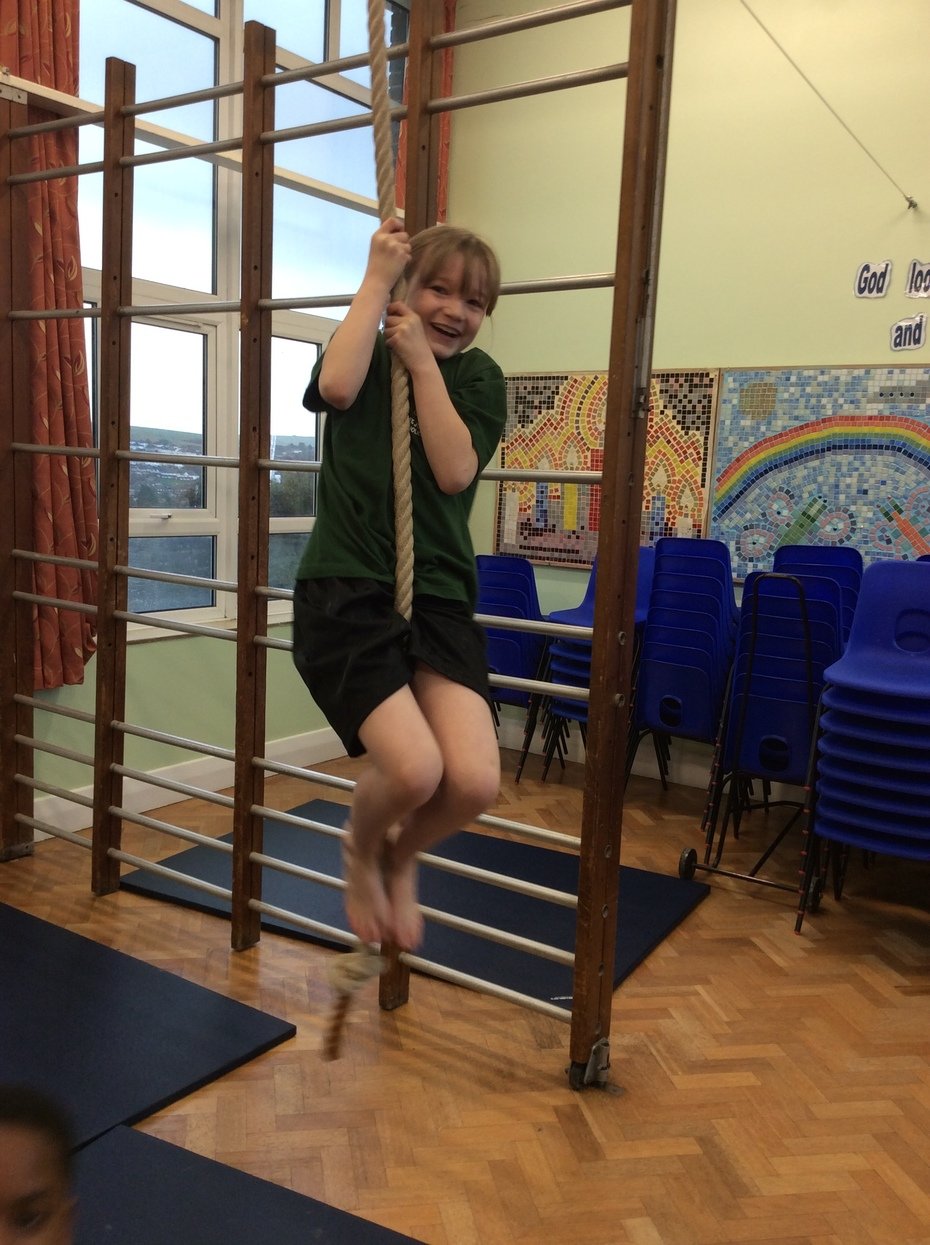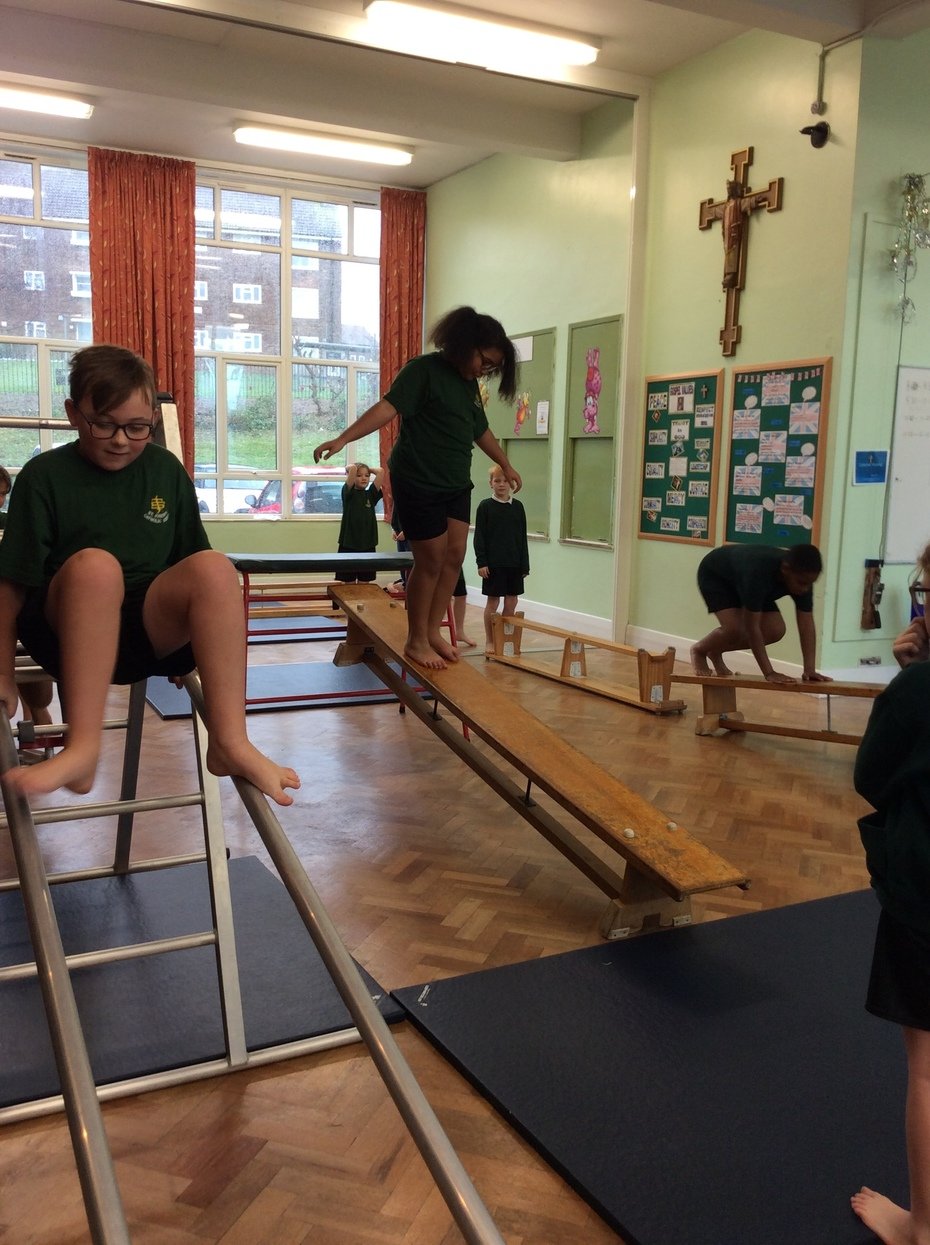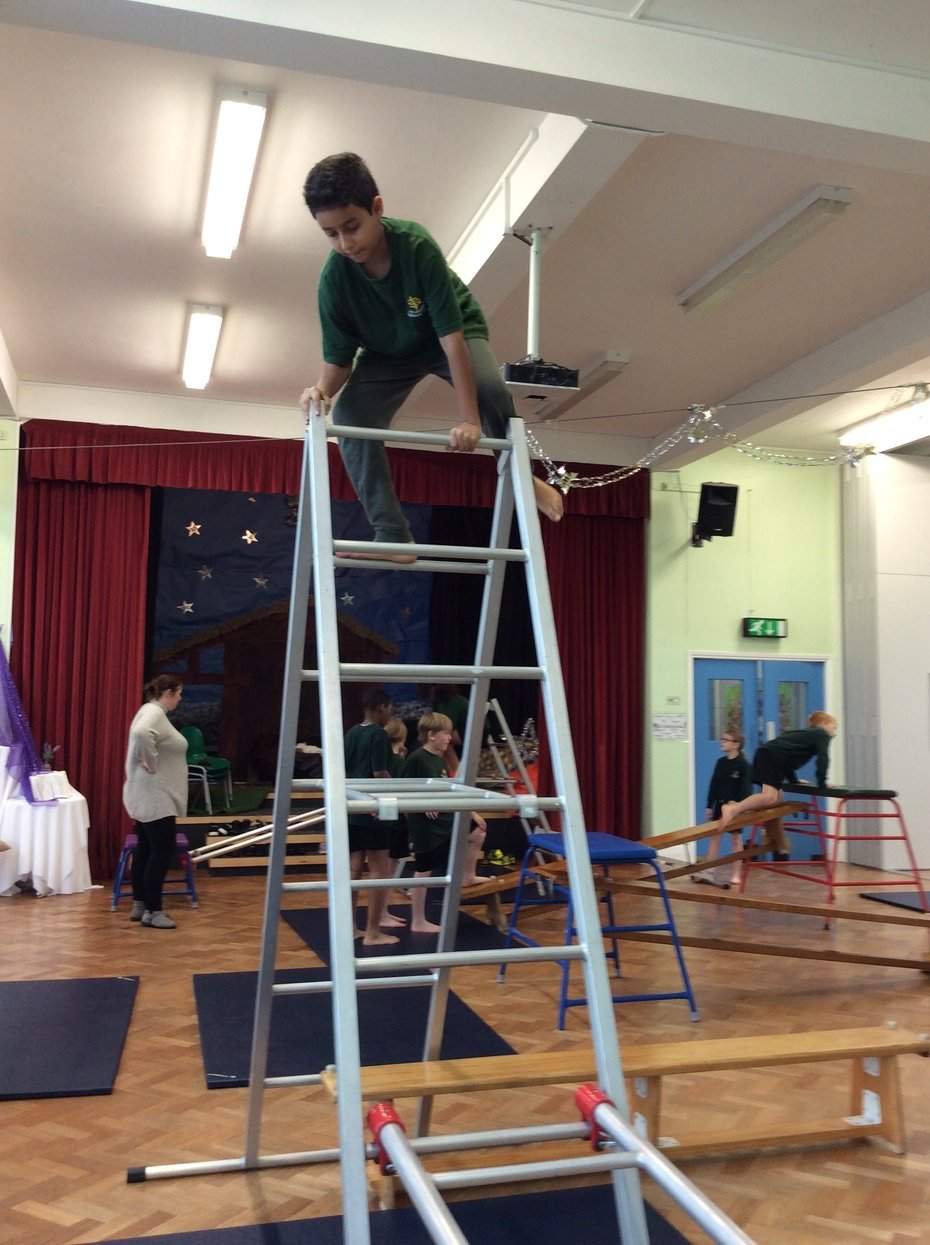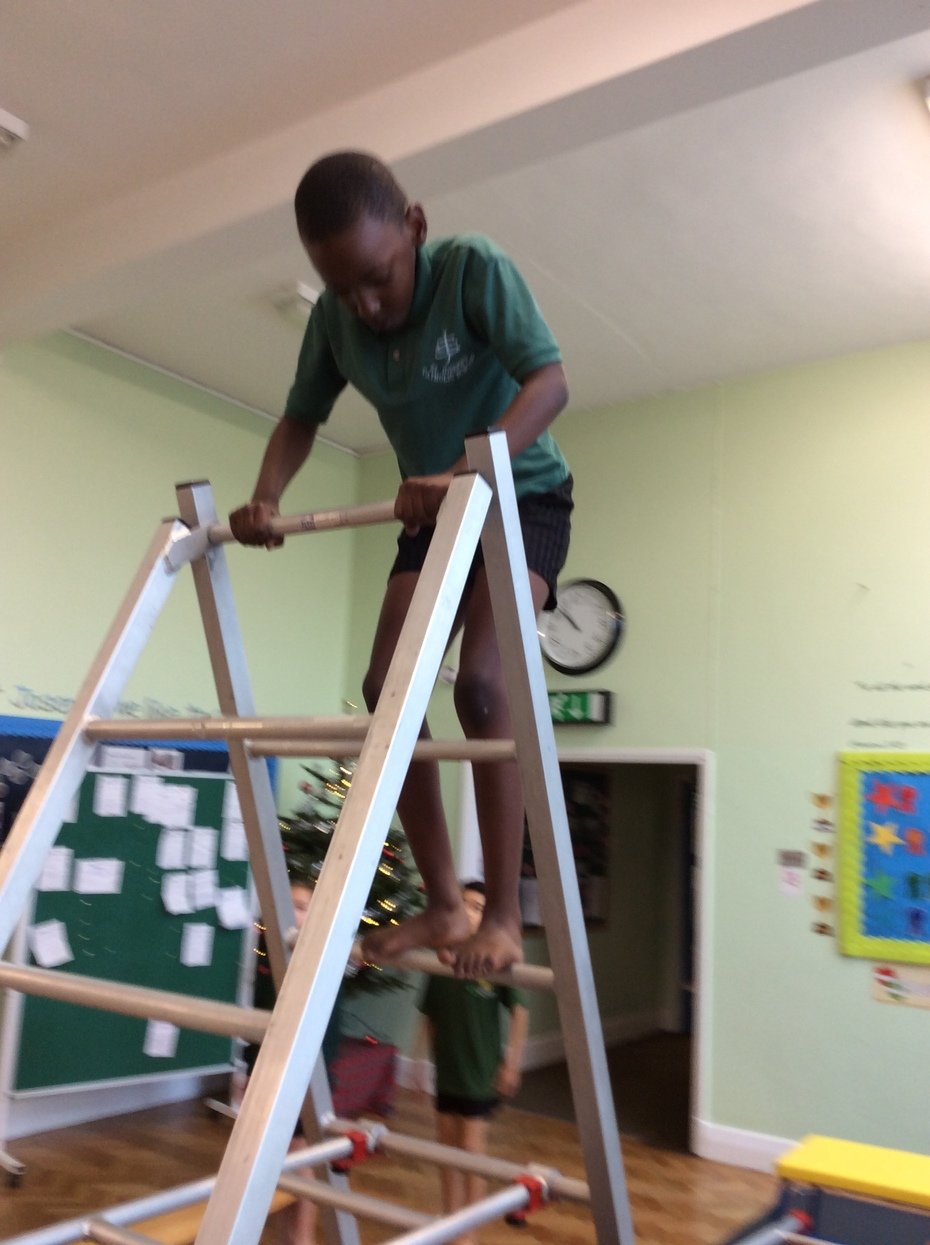 December's Language of the Month
Mangwanani! (Good morning)
This month, we are learning Shona. It is a tribal language from Zimbabwe!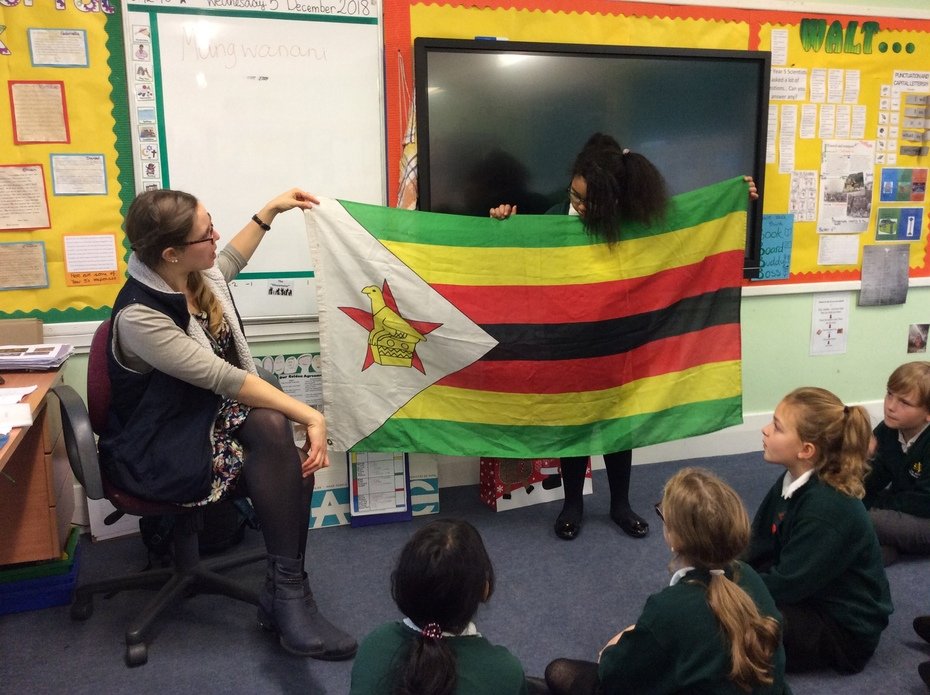 Happy Diwali!
Albeit a week late...
We had the privilege of learning a Bollywood dance to celebrate Diwali! Below, you can see year 5 in their bright outfits, posing with their dance instructor. Thank you so much for teaching us!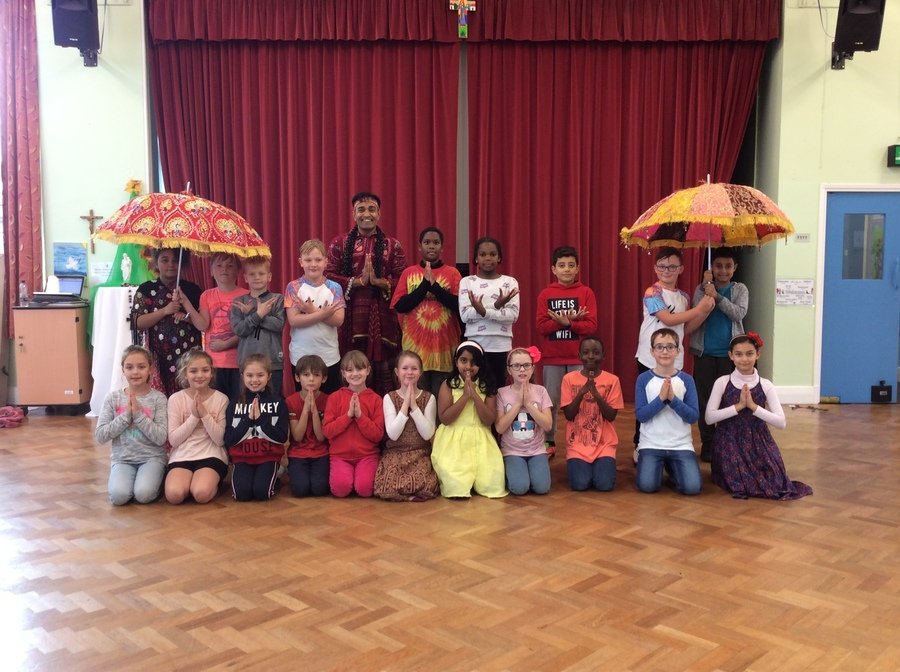 SPAG
In grammar this week, we worked with irregular past tense verbs. Here, you can see us ordering them. We then used them to write snazzy sentences.
Fire Visit
We had the privilege of a visitor from the fire department coming to speak to us on fire and road safety. We did a range of activities and had the chance to ask questions. Below, you can see some of what we did.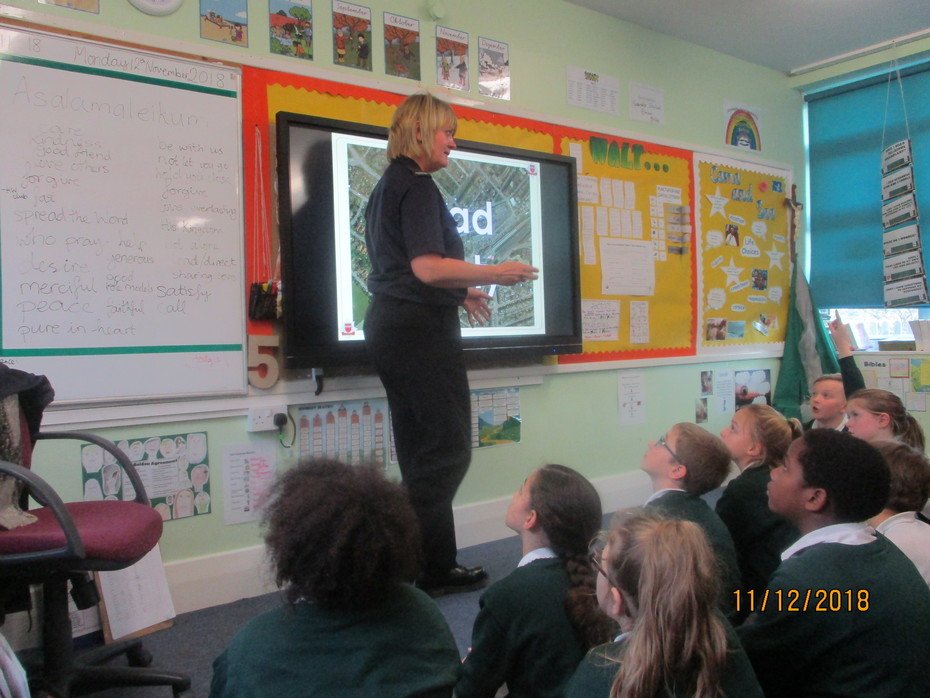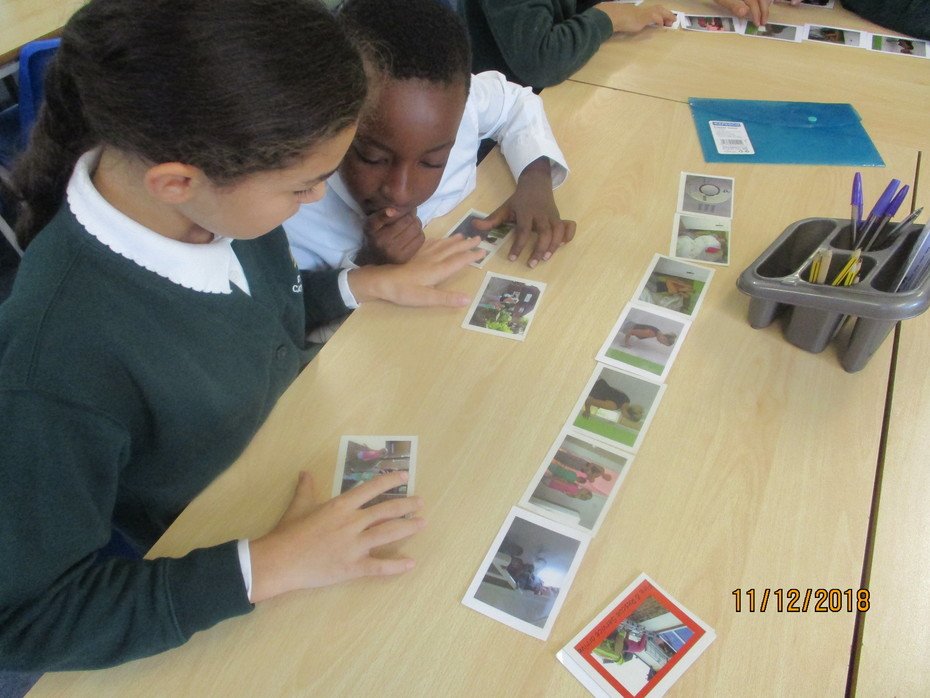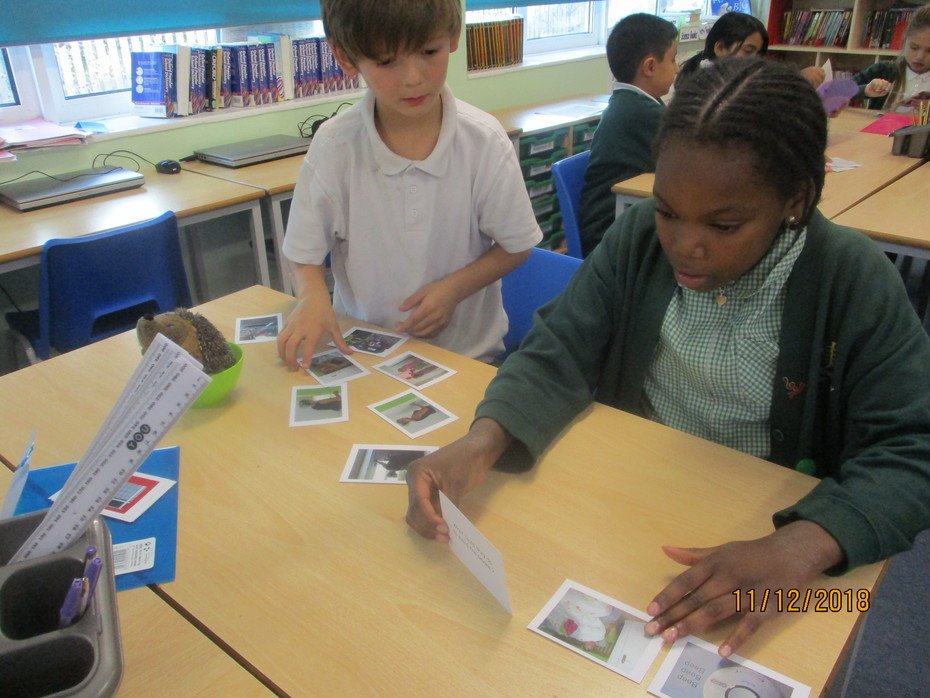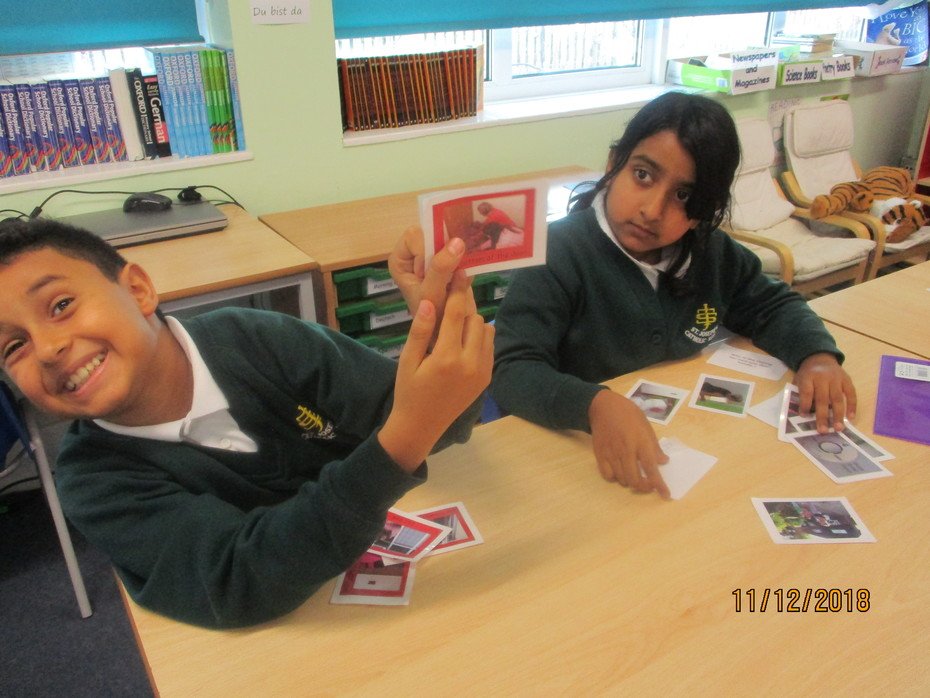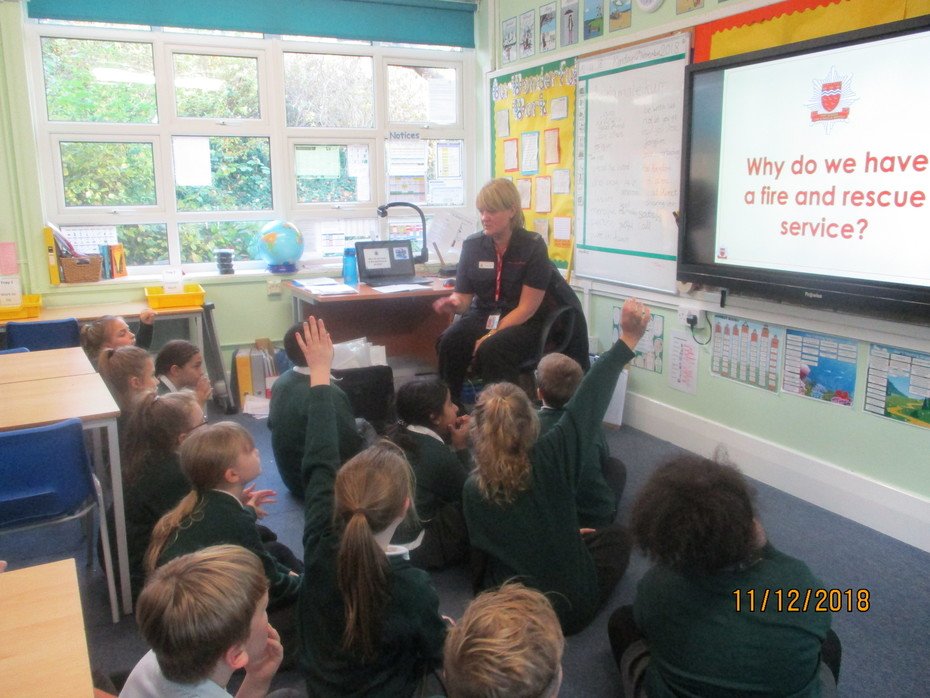 Writing
Over the last half term, we have been working on our letter writing using key tools, such as expanded noun phrases and similes to add emotion to our work. Below, we dyed our letters with tea and have hung them around the class to be displayed. Please feel free to come have a look!
Language of the Month
During the month of November, we are learning Urdu! It is spoken in Pakistan and we have been learning about traditional tales, cultural foods and how to count, greet one another and ask each other's names! Thank you Eman for teaching us!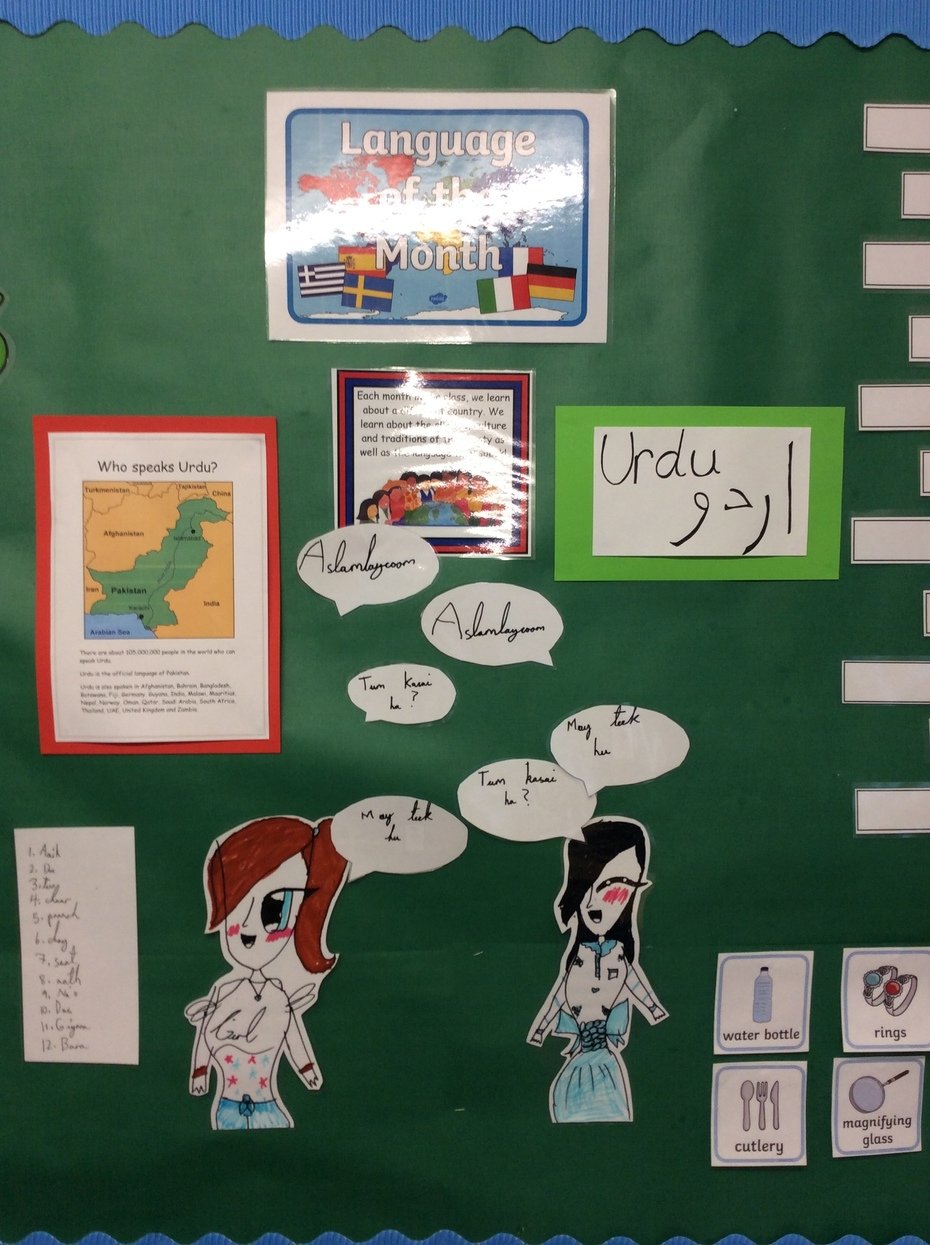 ----------------------------------------------------------------------------------
RE Visit
As part of RE, we had the honour of Father Kieran coming to visit us! He answered all our questions about baptism, death and marriage. It was an incredibly informative lesson and we are so grateful for his time! Thank you, Father Kieran!
Year 5 "Bring and Buy"
As a school, we've been helping to raise awareness and funds for the Downs Syndrome Association.
To do this, Year 5 donated a range of toys, books and various items in order to sell them to the school.
We were able to raise just over £60! Well done Year 5!
-------------------------------------------------------------------------------------
Challenge 21
As part of Challenge 21, we are learning 21 new Romanian words! Please practice the following words over half term:
| | |
| --- | --- |
| Mum | Mama |
| Dad | Tata |
| Grandma | Bunica |
| Summer | Vara |
| Good morning | Buna dimineata |
| Thank you | Multumesc |
| Sorry | Scuza |
| Please | Va Rog |
| Yes | Da |
| No | Nu |
| Well done | Foarte bine |
| How are you? | Ce mai faci? |
| Very well | Foarte bine |
| Dog | câine |
| Rhino | Rino |
-------------------------------------------------------------------------------------
Preston Manor
On the 3rd of October, we had the joy of visiting Preston Manor and immersing ourselves into the lives of Victorian servants. We had to do a lot of hard work, but we also learned a lot! We cooked, cleaned and made beds. We could only speak when spoken to and learned some important manners. I am sure you are prepared to have us come back into the 21st century with lots of new experiences from Victorian times!
-------------------------------------------------------------------------------------
Grandparents' Week
We were overjoyed to have some grandparents visit us at school this week! They joined us for reading and re-enacting our class book, as well as playing basketball! Thank you so much for joining us - we had a marvelous time and hope you did, too!
-------------------------------------------------------------------------------------
Grandparents' Week
We are so excited to get to celebrate Grandparents' Week next week (1st-8th October)!
In Year 5, we will be sharing our Preston Manor experiences on Wednesday the 3rd October at 2:15 pm if you would like to join.
Another opportunity is on Thursday the 4th October, to join us at 1 pm for a dramatic reenactment of our class reader: Skellig, where the children will share what they have been learning and read together with grandparents.
We really look forward to it!
-------------------------------------------------------------------------------------
Autumn Term Curriculum Overview
Thank you to all the parents who came to this week's "Meet the Teacher!" It was an absolute delight to meet so many of you and to share about what Year 5 have been doing and what we are going to do in the upcoming term. If you weren't able to make it, you can find our Autumn Curriculum overview here.
-------------------------------------------------------------------------------------
Victorians
Every day that we don't do PE, we run a "daily mile." Today, we did it with a twist...
-------------------------------------------------------------------------------------
RE
Our RE unit this term is about ourselves and how to live and love the people around us.
Colossians 3:12-15
12 Since God chose you to be the holy people he loves, you must clothe yourselves with tenderhearted mercy, kindness, humility, gentleness, and patience. 13 Make allowance for each other's faults, and forgive anyone who offends you. Remember, the Lord forgave you, so you must forgive others. 14 Above all, clothe yourselves with love, which binds us all together in perfect harmony. 15 And let the peace that comes from Christ rule in your hearts. For as members of one body you are called to live in peace. And always be thankful.
In learning about peace, we created scenarios where we could be peace makers. Pictured below are some of our freeze frames:
-------------------------------------------------------------------------------------
Maths Work
In maths, we have been learning about Place Value. We have been using resources to help us develop our understanding. These included base 10 cubes, dice, counters and place value arrows.
-------------------------------------------------------------------------------------
Class Reader
This term, our class reader is the incredible Skellig by David Almond. We have been exploring forms of speech, suspense, metaphor and many other things, as well as enjoying the intrigue of this work...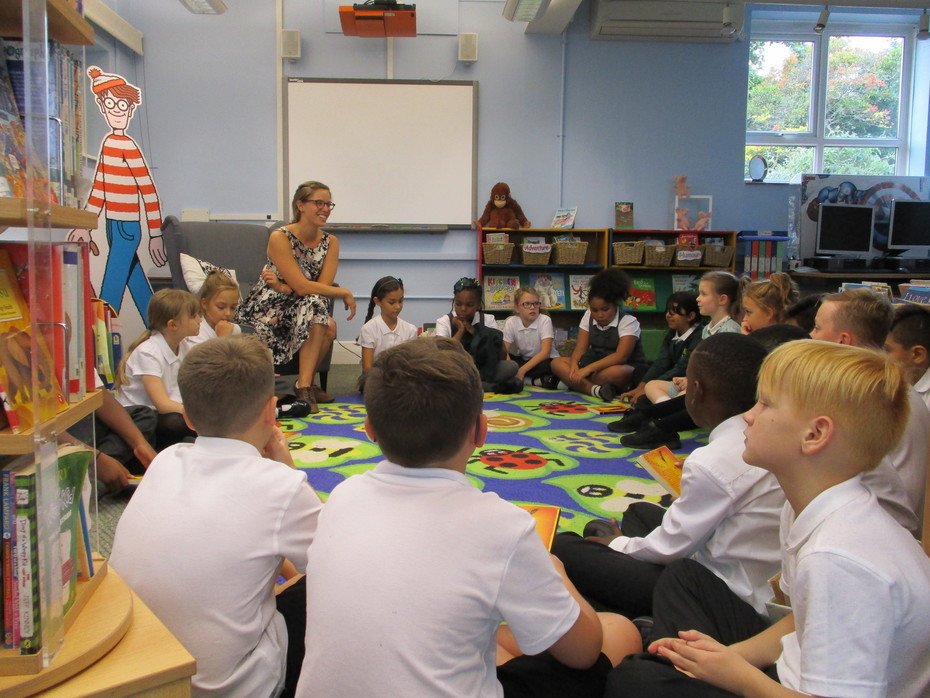 -------------------------------------------------------------------------------------
Welcome to a new year of Year 5!
We are so excited for the year ahead - here are some things you might want to know:
Homework
Homework is given out every Thursday and expected back every Tuesday. It will consist of a piece of maths work (choosing from option A, B or C) and a piece of English relating to what we are learning in class.
If the homework is not handed in on Tuesday, children will be expected to complete it during lunch and will lose some golden time as a result. A homework club will be offered every Friday and Monday for the last 15 minutes of lunch for any child unsure of what to do/needing help - every child is welcome!
If you have any questions, please do not hesitate to contact Miss Pashkevich.
P.E.
P.E. days are Thursday and Friday.
On Thursday we have the privilege of a basketball coach coming in to teach us.
On Friday, we have the joy of Miss Pippa who will continue to work with us on our rugby skills.
Please make sure your child has a full PE kit in school at all times - black shorts, a green St Joseph's t-shirt and trainers or plimsolls.
We will also be running a "daily mile" on Mondays, Tuesdays and Wednesdays, so be prepared for some very active children!
Reading
Reading plays a central role in all we do at St. Joseph's and we encourage our children to read every night - even if it is only 15 minutes, it makes such a difference! They can read to themselves, a sibling, another family member etc., but children, please remember to record it in their reading record book, so we can support you, too!
Spellings
We will have a spelling test every Tuesday. The Autumn spelling words to practice at home can be found here.
-------------------------------------------------------------------------------------
A new year!
-------------------------------------------------------------------------------------
In art we designed and made minotaur maze string prints. We then used paint to print our designs into our books.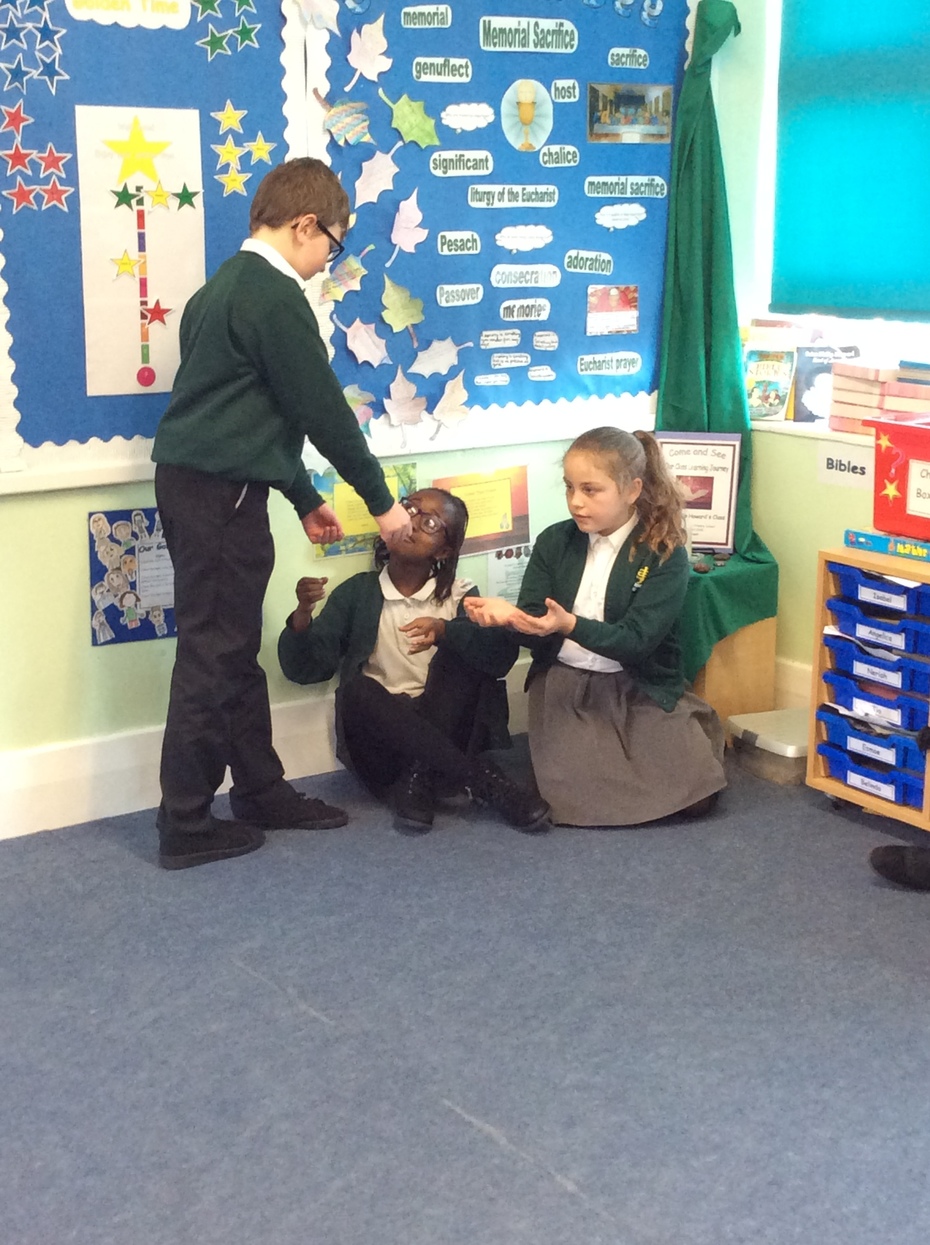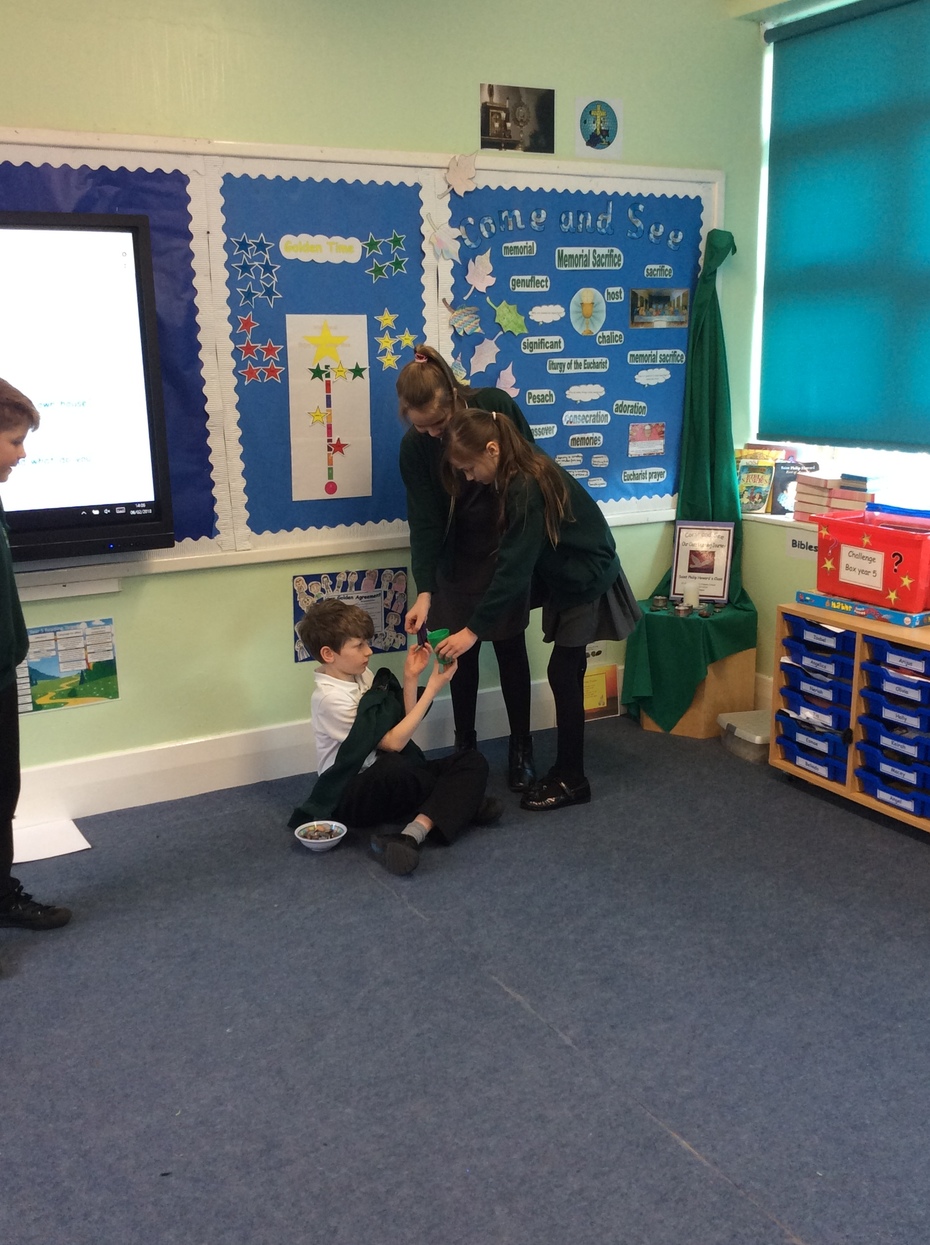 In RE our topic has been sacrifice. Here are some role plays we created to show how we can sacrifice ourselves for others.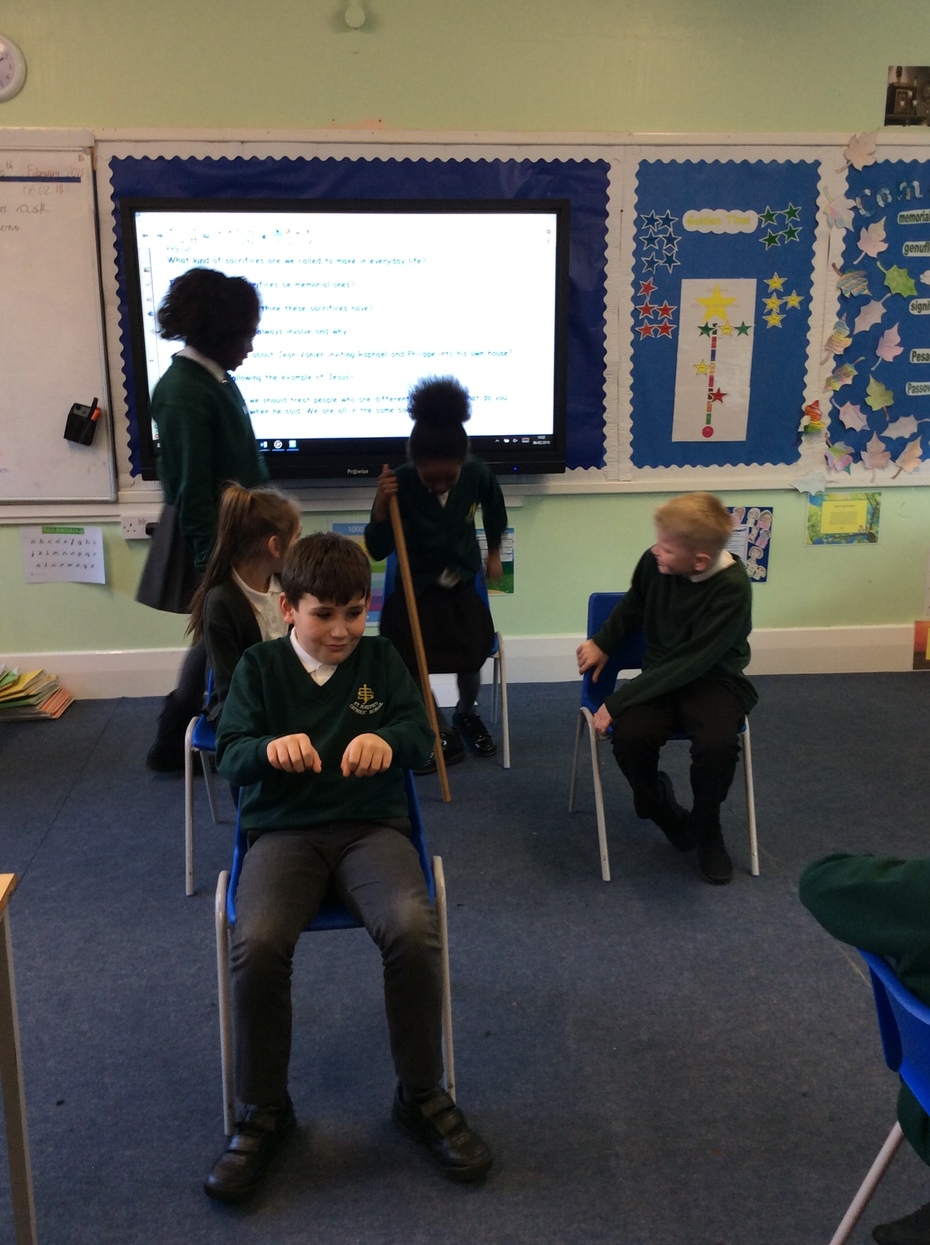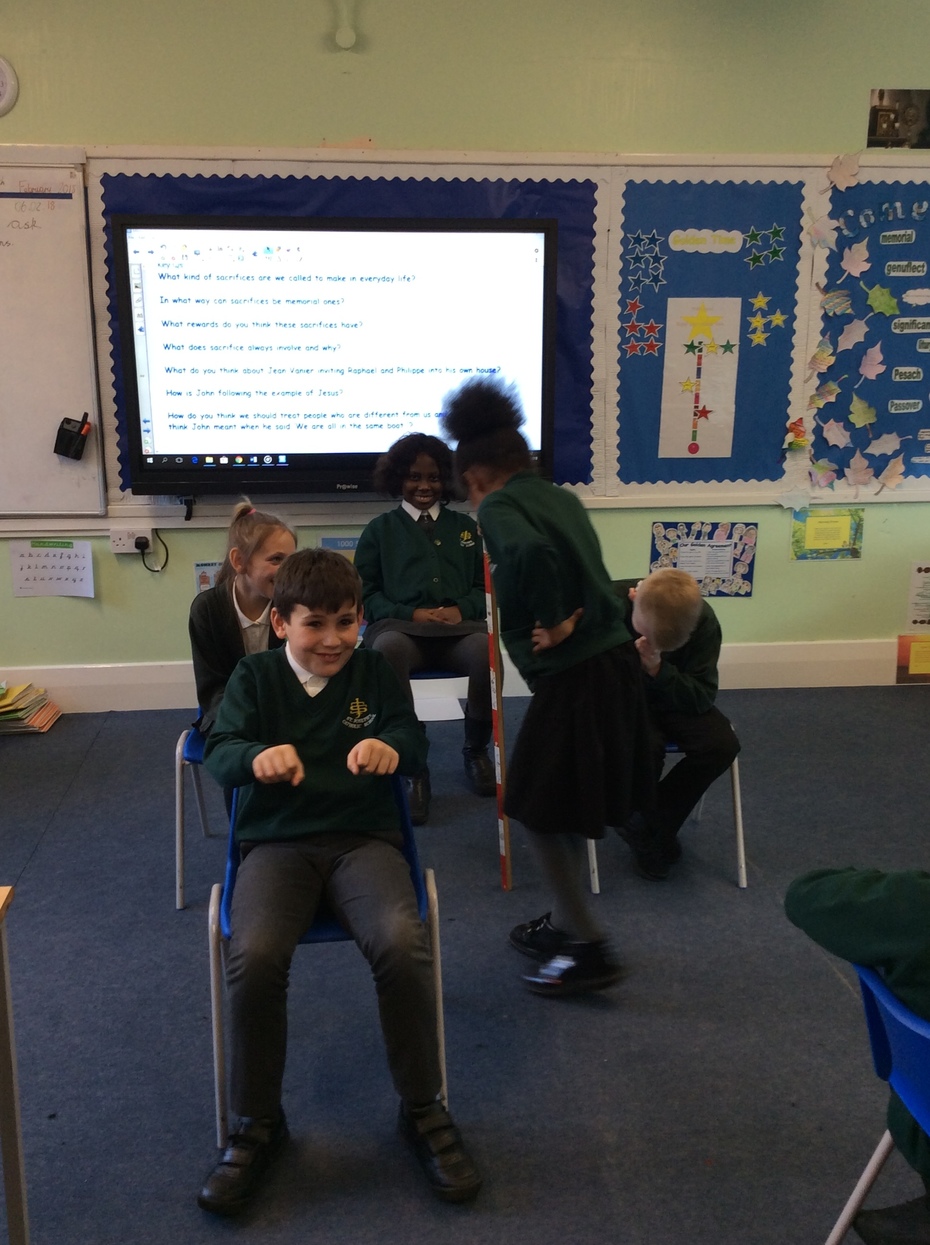 On March the 19th we celebrated St Joseph's day. Here are some pictures of us decorating biscuits with a Lily - the flower associated with St Joseph.
Welcome back to the new term in Year 5.
Click HERE to see what the children in Year 5 will be covering across the curriculum and learning about during the Spring Term.
Click HERE to see the Year 5 spelling lists and test dates. Please help your child to learn each week's spellings at home.
______________________________________________________________________________-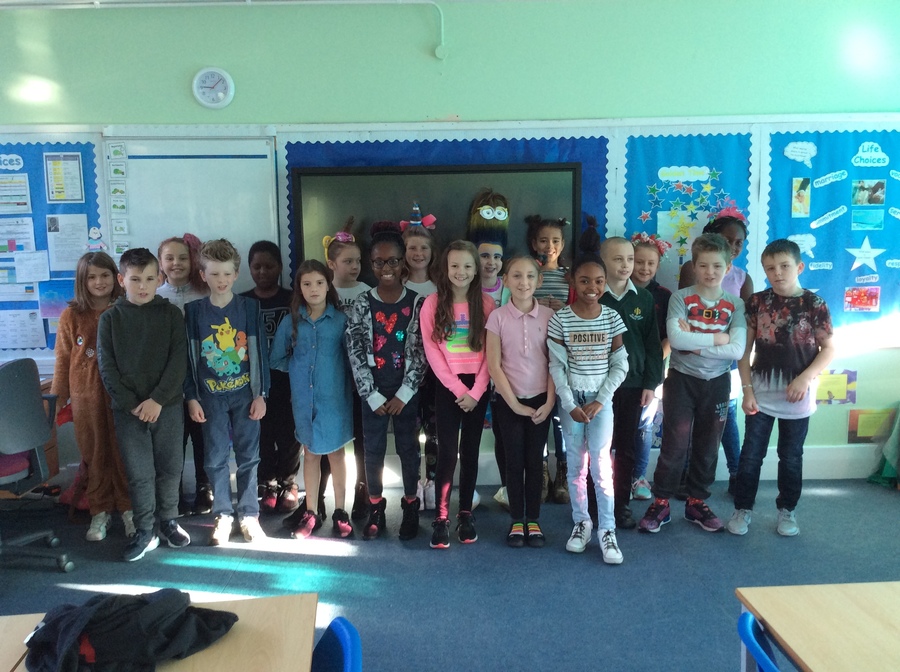 Children in Need "Mad Hair" Day
_____________________________________________________________________________
As part of our forces Science topic we investigated if the material or size of the parachute increase of decrease the speed of the descent?
___________________________________________________________________________
Watch and listen to our clapping and singing chant which we learnt as part of our music lesson.
__________________________________________________________
Basketball
Year 5 are really enjoying their basketball sessions with coach James.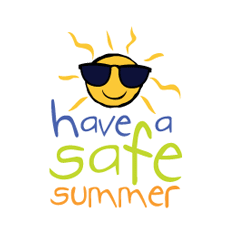 Year 5 are reading Street Child by Berlie Doherty.
This is based on the true story of an orphan who inspired Doctor Barnardo to set up his famous children's refuge.
Here are some of our freeze frames.
___________________________________________
Curriculum Information - Autumn Term.
Homework
Homework will be given out on a Thursday, to be returned the following Tuesday. Those children who do not return the homework by Tuesday will have to complete it during their lunchtime. A homework club will be running during golden time on the Friday (the day after the homework is set) for children who choose to miss golden time in order to complete their homework then.

P.E.
PE will be on Mondays - Hockey and Thursdays - Basketball.
Please make sure your child has their PE kit in school at all times - black shorts, a green St Joseph's t-shirt and trainers or plimsolls.
Year 5 children will also be doing the "daily mile" on the other three days.

Reading
Please encourage your child to read every night and remember to record it in their reading record.
_______________________________________________________