Welcome to St Clare's Class
Teachers: Mrs Seymour Teaching Assistant: Mrs Judd

A warm welcome back to the new school year to all of our pupils and their families. We are looking forward to working with you all over the coming school year.
"Meet the Teacher" is on Thursday 12th September 2019 after school in the Year 1 classroom. We hope to see many of you then. If you are unable to come, relevant information will be sent home with your child.
Learning Overview
Click here to see this term's topic booklet explaining what your child will be learning about this term.
Our topic launch will be on Friday 20th September - a letter should have come home with your child on Friday 13th September. We are hoping children will come to school dressed in the theme of a Traditional fairy tale character.
During the day, children will be introduced to our topic, "Get out of my swamp"! They will make a poster of their favourite fairy tale character and write Character Descriptions. They will also be planting a seed to observe and record how it grows over the following weeks.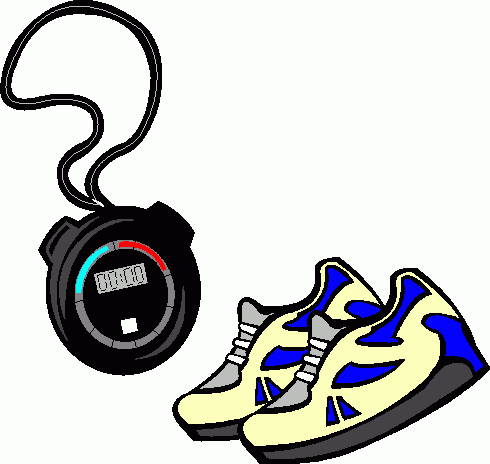 P.E.
This half term, Year 1's PE days will be on Wednesday and Thursdays. Wednesday will be Dance with Mrs Seymour and Mrs Judd. Thursday will be Gymnastics with Miss Pippa.
Please make sure your child has a full PE kit in school at all times - black shorts, a green St Joseph's t-shirt and trainers or plimsolls.
Year 1 children will also be doing the "daily mile" on the other three days.

Reading
Please encourage your child to read as often as possible (ideally at least four times a week.) This can be to themselves, to a family member or to a sibling - and children, please remember to record it in the reading record books. These will be collected in once a week and checked, and will also be filled in by adults in school who hear your child read.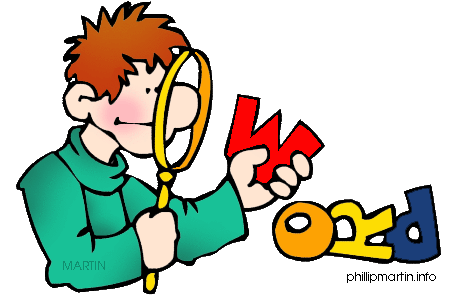 Spellings
A paper copy of the spelling list for the first term will be sent home with your child shortly. A copy of the words can be accessed here. Spelling frame is an excellent website to support your child with spelling. Click HERE for a link to it.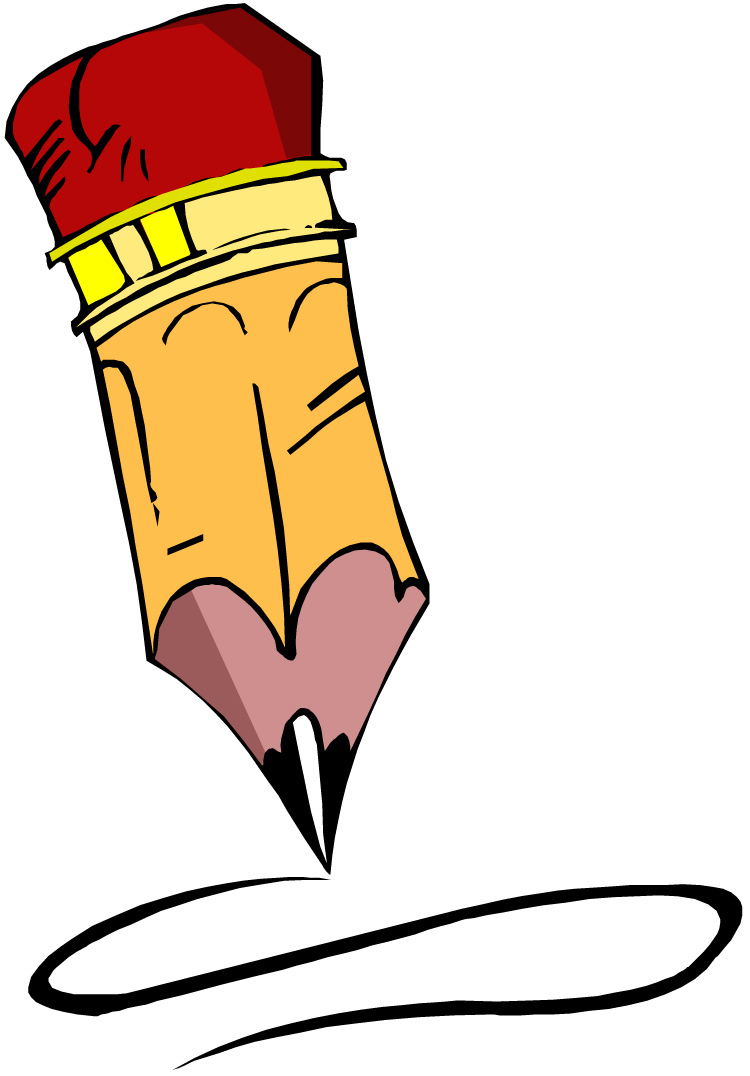 Homework
Homework this year is changing across the school. Please click HERE to find out what our homework expectations are.
Click here to see the optional home learning Power Project from our new curriculum ProspectUs for Year 1 pupils. They have until the week before half term to complete the tasks and record their findings in their homework books. Mrs Seymour will be explaining this homework to the class week beginning 16th September .
Please make sure your child attends school in the correct school uniform. This includes plain black shoes or trainers.
Thank you parents and carers! We really do appreciate your support.
Week beginning 16th September 2019
The children have made a really great start to their learning. They have been using their sorting skills to order different objects into colours, shapes and sizes.

They have also been using the mathematics tools to show the different ways they can add up to 10 including numicon, cubes and counters.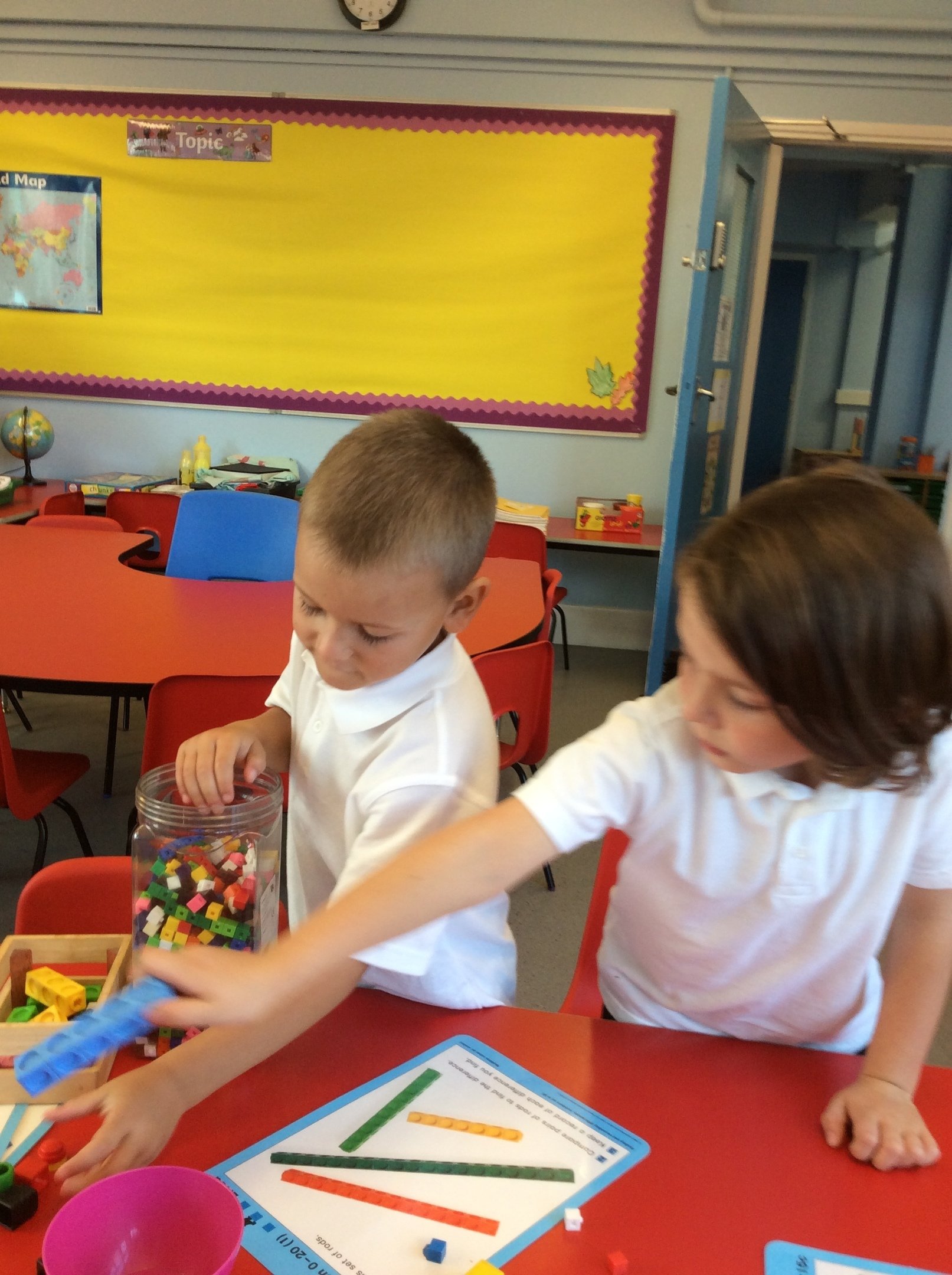 This week we visited the school library to look at the different types of books we have. Everyone spent some time choosing and looking at their book before Mrs Seymour read to them. We will be visiting our library regularly and enjoying story time.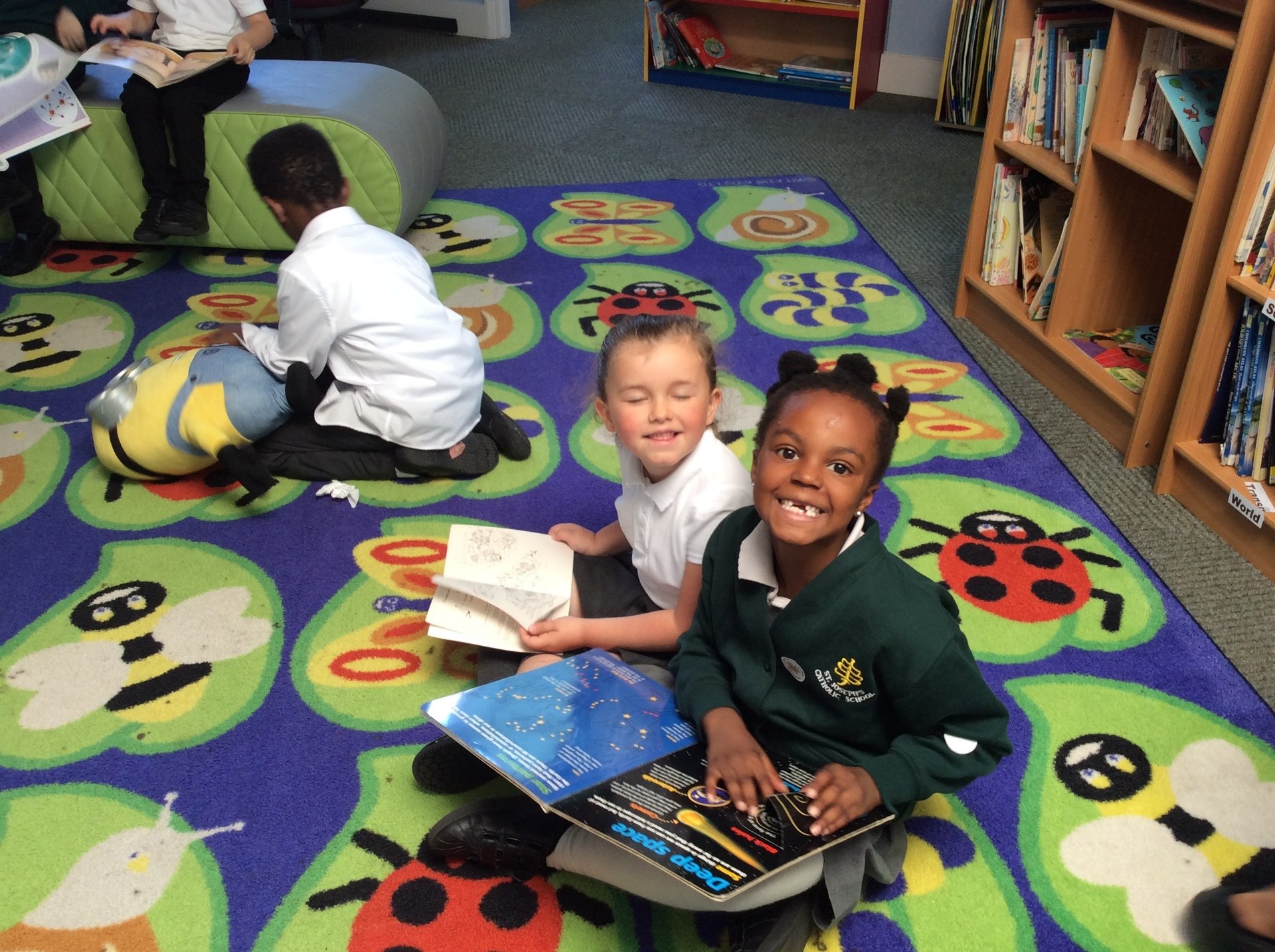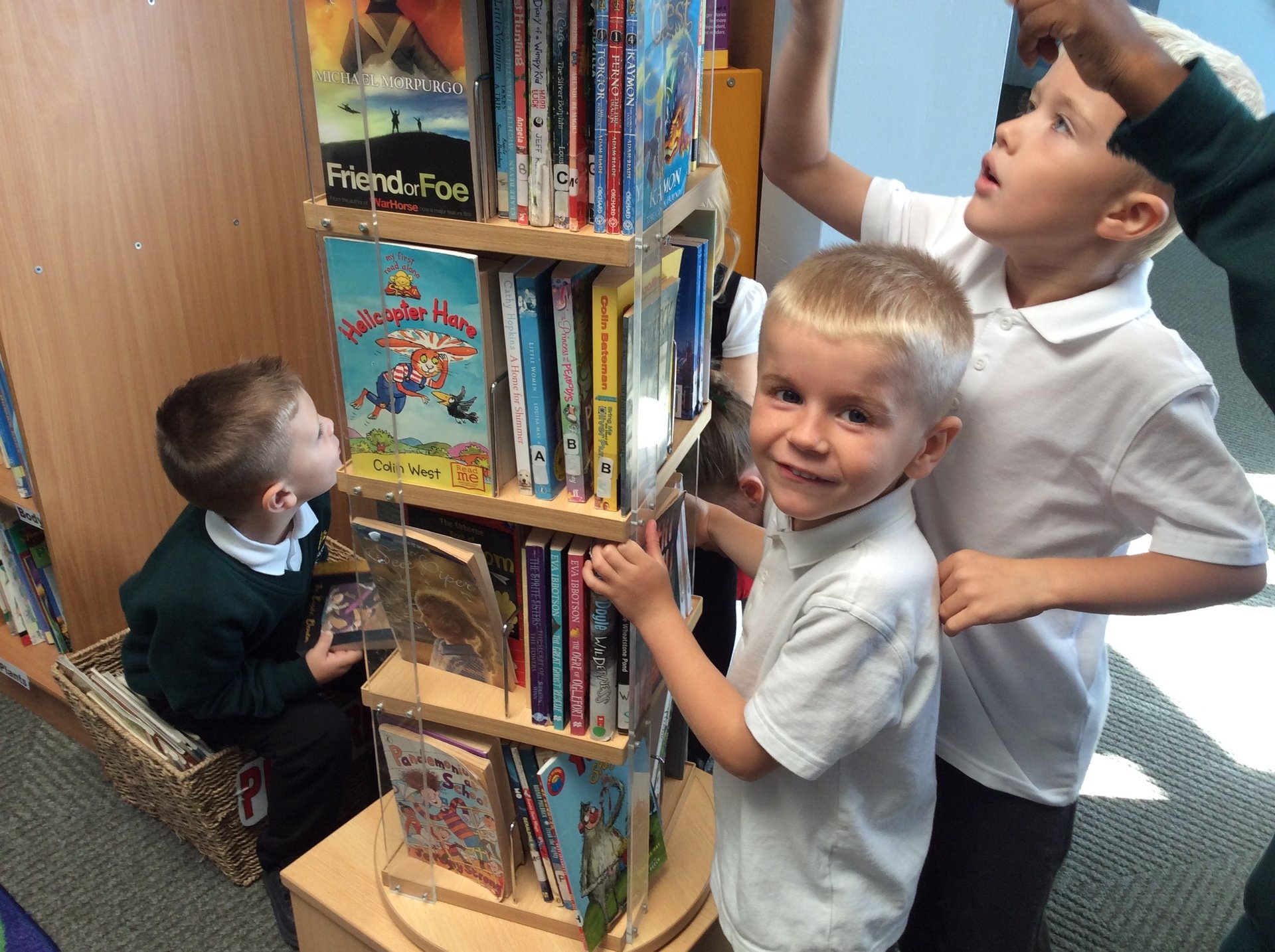 Week beginning 23rd September 2019.
This week in Math's, the children have been practicing their recognition of numbers, finding corresponding objects and writing both the numeral and the word for the number. In Literacy, they have been using the story of Beegu to explore expressing feelings through creating sentences using capital letters, finger spaces and full stops. In Science they have been learning about the different part of plants and this week they sowed their own seed. They will watch them grow over the following weeks and begin to use mathematical language to describe tallest, shortest, equal size.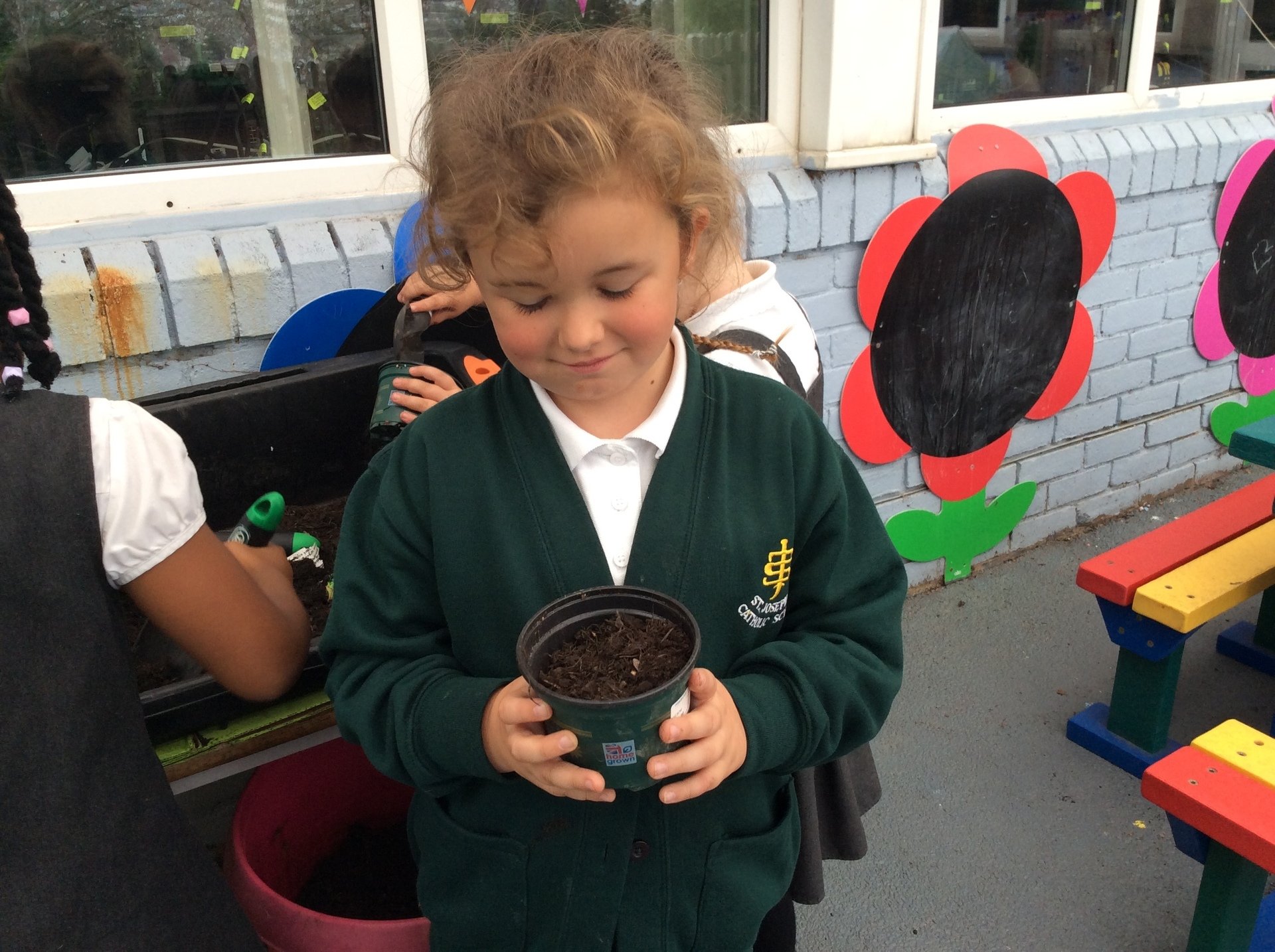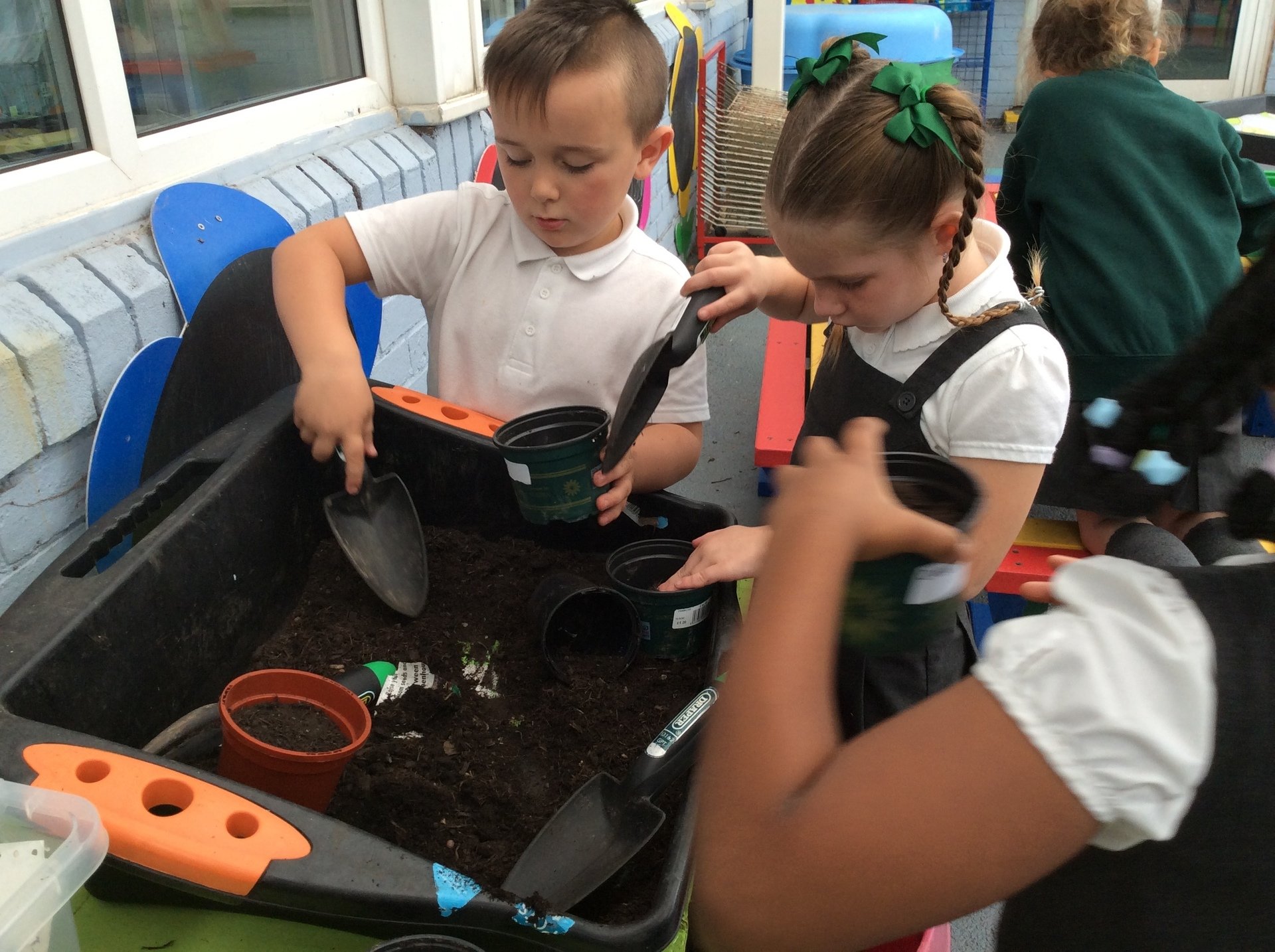 Next week is Grandparents week and we would like to invite the people your children view as Grandparents to join us at school. There are two options of when they can join us. The first is Tuesday 1st October from 2:30 pm-3:00 pm when we will be reading stories in the school library. The second is Friday 4th October from 1:30 pm-2:00 pm when the children will be looking to see if their planted seeds have started to grow as part of their science lesson in the Year 1 classroom. Please let Mrs Seymour or Mrs Judd know who will be joining us. We look forward to meeting you.
Week beginning 21st October 2019.
Over the past four weeks, St Clare's class has been working hard and the children have been making great progress in all areas. We had Grandparent vistors in our lessons during Grandparents week and the children performed their song at the tea party.
Our Science Topic was Plants, it has moved on to Everyday materials. The children have been experimenting to see which materials are waterproof and non waterproof. They are currently exploring what different objects are made of.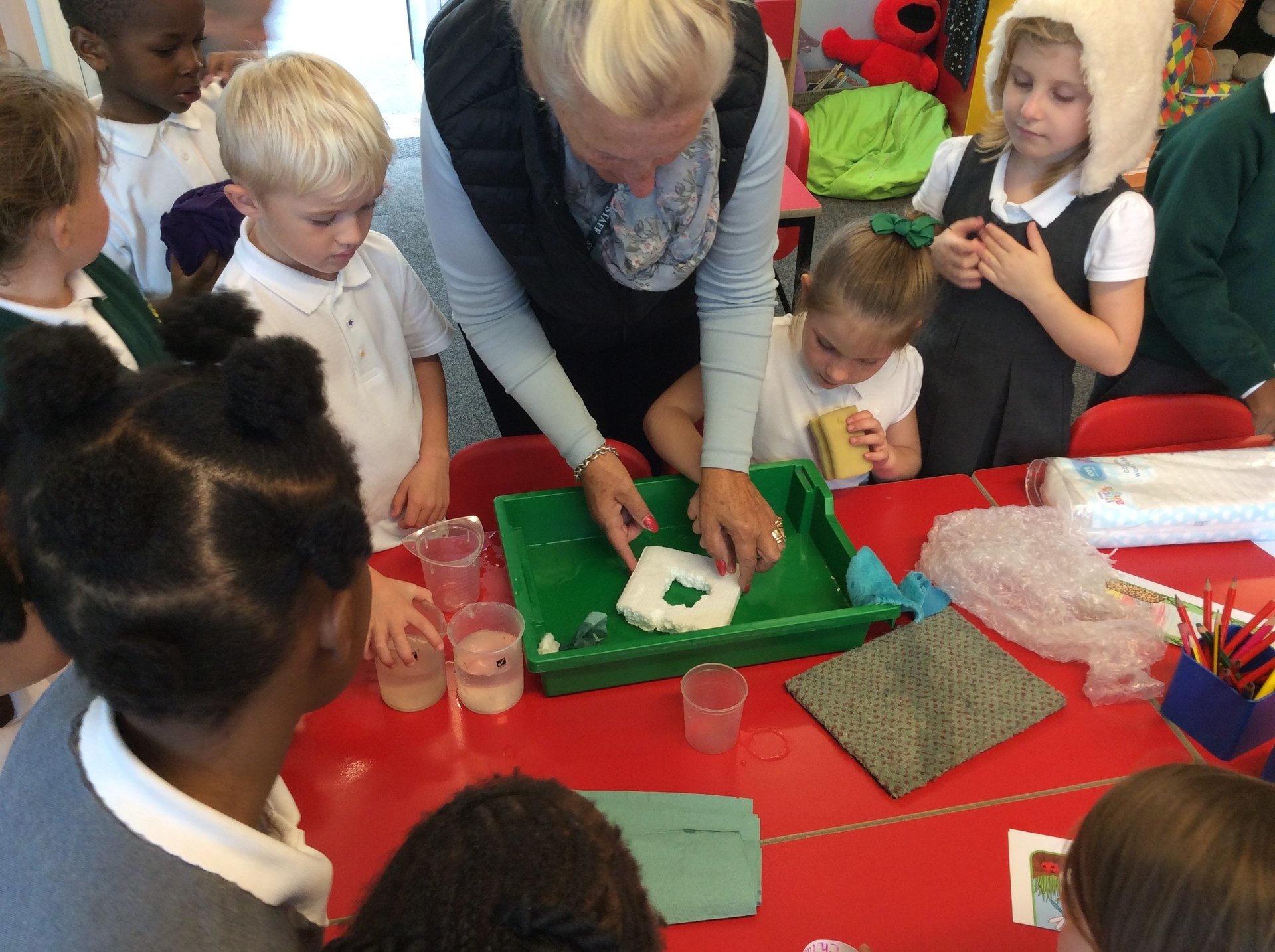 In PE this half term, the children have been learning Gymnastics, using both the floor mats and the big Apparatus. They have been developing their skills and growing in their confidence.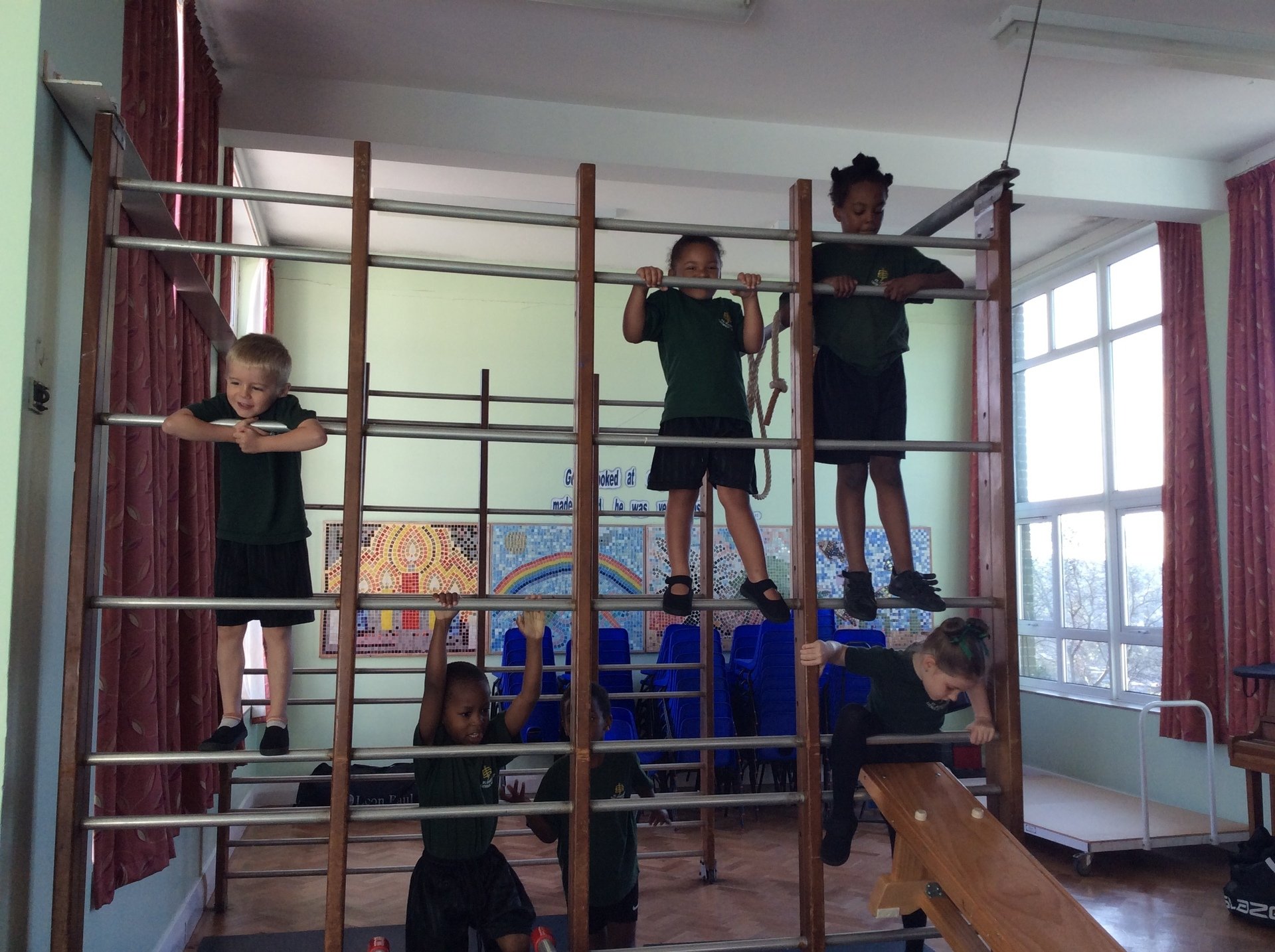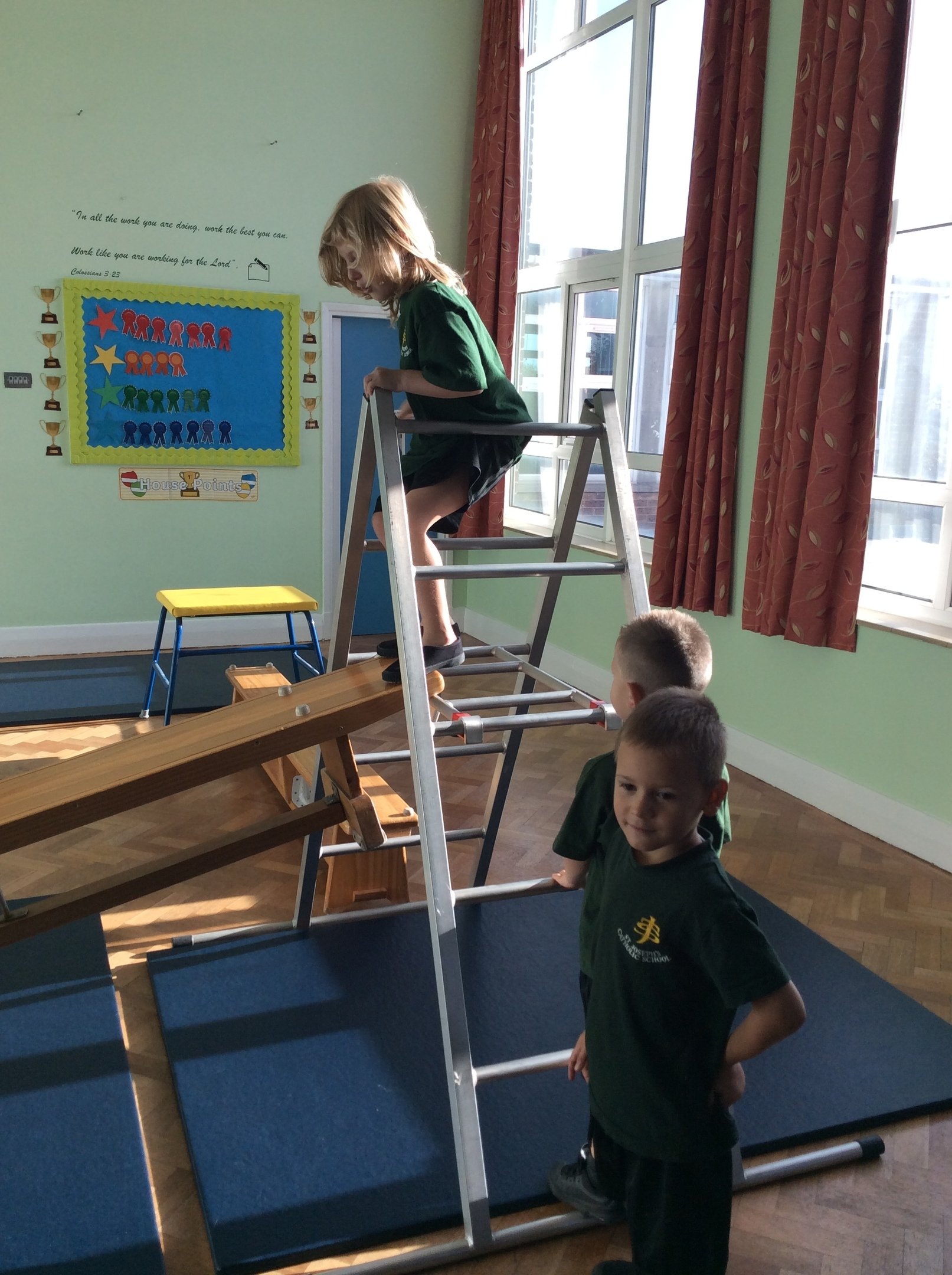 Our RE topics have been Family, Judaism and Belonging. The class have enjoyed thinking about their families, discussing how each family is different and about how we are all part of the Family of God.
Over the half term break, the children's homework will be to finish their Power Project, the deadline for this is Friday 8th November. Please also continue to read with your child and practice their spellings and times tables.
Anti Bullying week
The children have spent time thinking about how they can show kindness during Anti Bullying week. They enjoyed the themed assembly on Monday, independently created posters and played games that provoked discussion.
Week beginning 25th November
There have been two areas of focus in mathematics this half term. The children have been finding out about 2D and 3D shapes, learning the names of the shapes and building their own 3D versions. The second focus has been building confidence in counting to 20 and back again from any number 0-19. Lots of different strategies have been used to help with their understanding.
Fabulous finish for our Swamps and fairy tales topic.
The class have been taking it in turns to put all their knowledge about telling fairy tales to the test this week. We have enjoyed their amazing stories involving dragons and unicorns.