St George's Class
Class Teacher: Miss Green
Classroom Assistant: Mrs Cox
To find more ideas, resources and links for home learning and to see what your school friends have been up to, please follow this link to the HOME LEARNING page.
Here is a list for work to do at home with websites and learning objectives to help.
Here is a list for Year 2 common exception words and Year 3 common exception words for spellings.
Year 2s need to know their 2, 3, 5 and 10 x tables. Year 3 need to know the Year 2 times tables and the 4, 6 and 8 x tables too. As a challenge see if they can count backwards in them too.
Extra activities can be found here:
'100 High frequency words' Handwriting
Year 3 Learning Pack 13.7.20
Year 2 Learning Pack 13.7.20
Year 3 Learning Pack WB 18.5.20
Year 2 Learning Pack WB 18.5.20
Year 3 Learning Pack WB 11.5.20
Year 2 Learning Pack WB 11.5.20
Year 3 Learning Pack WB 4.5.20
Year 2 Learning Pack WB 4.5.20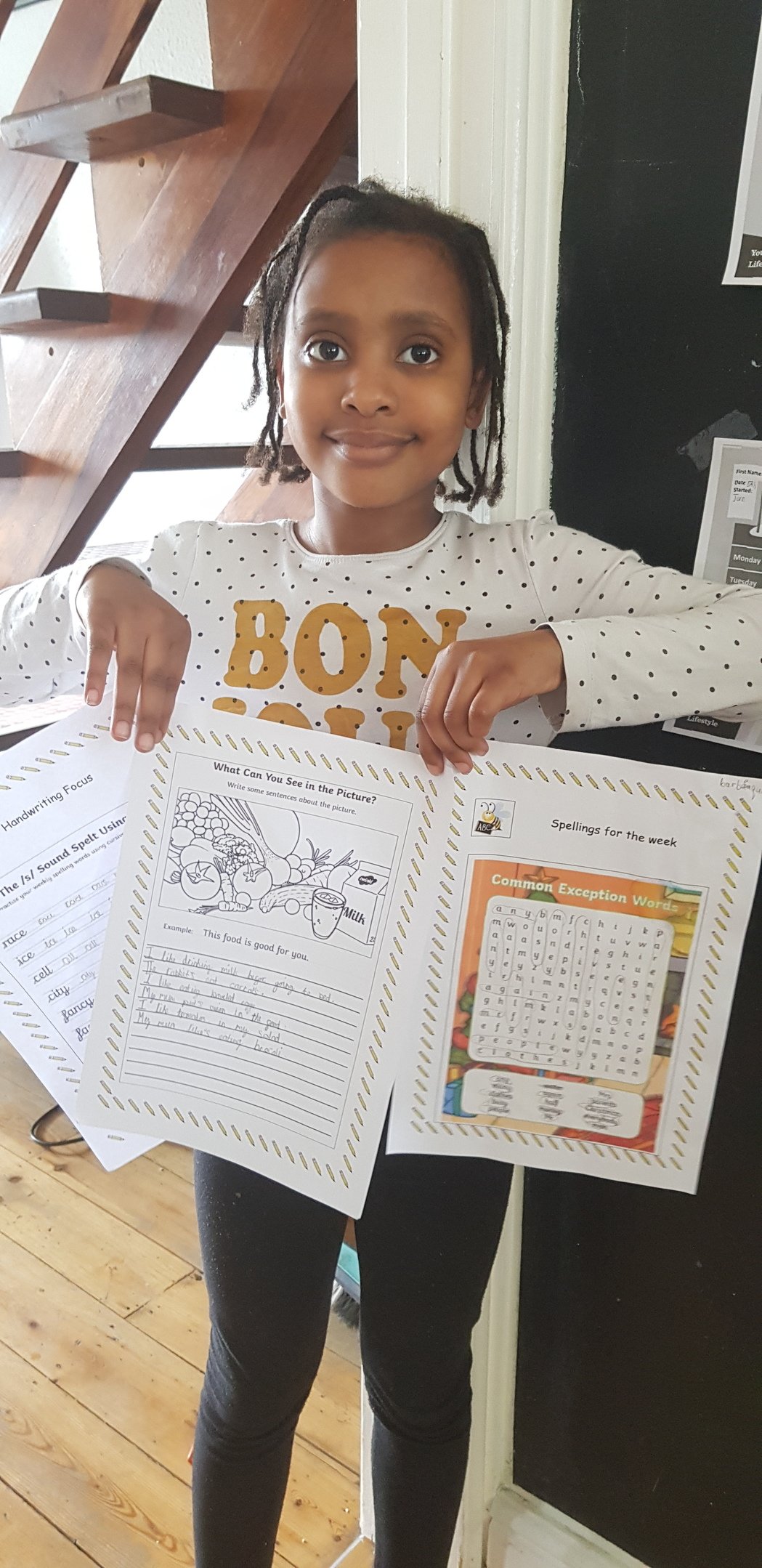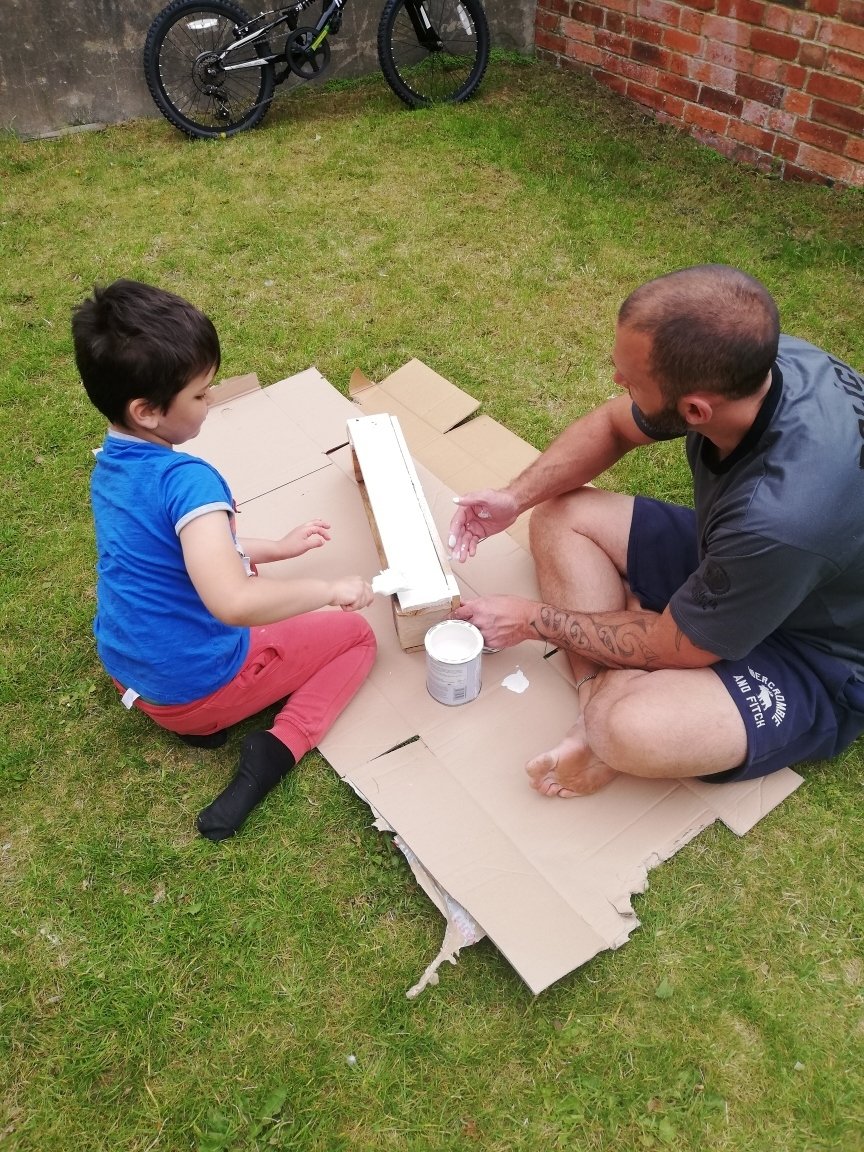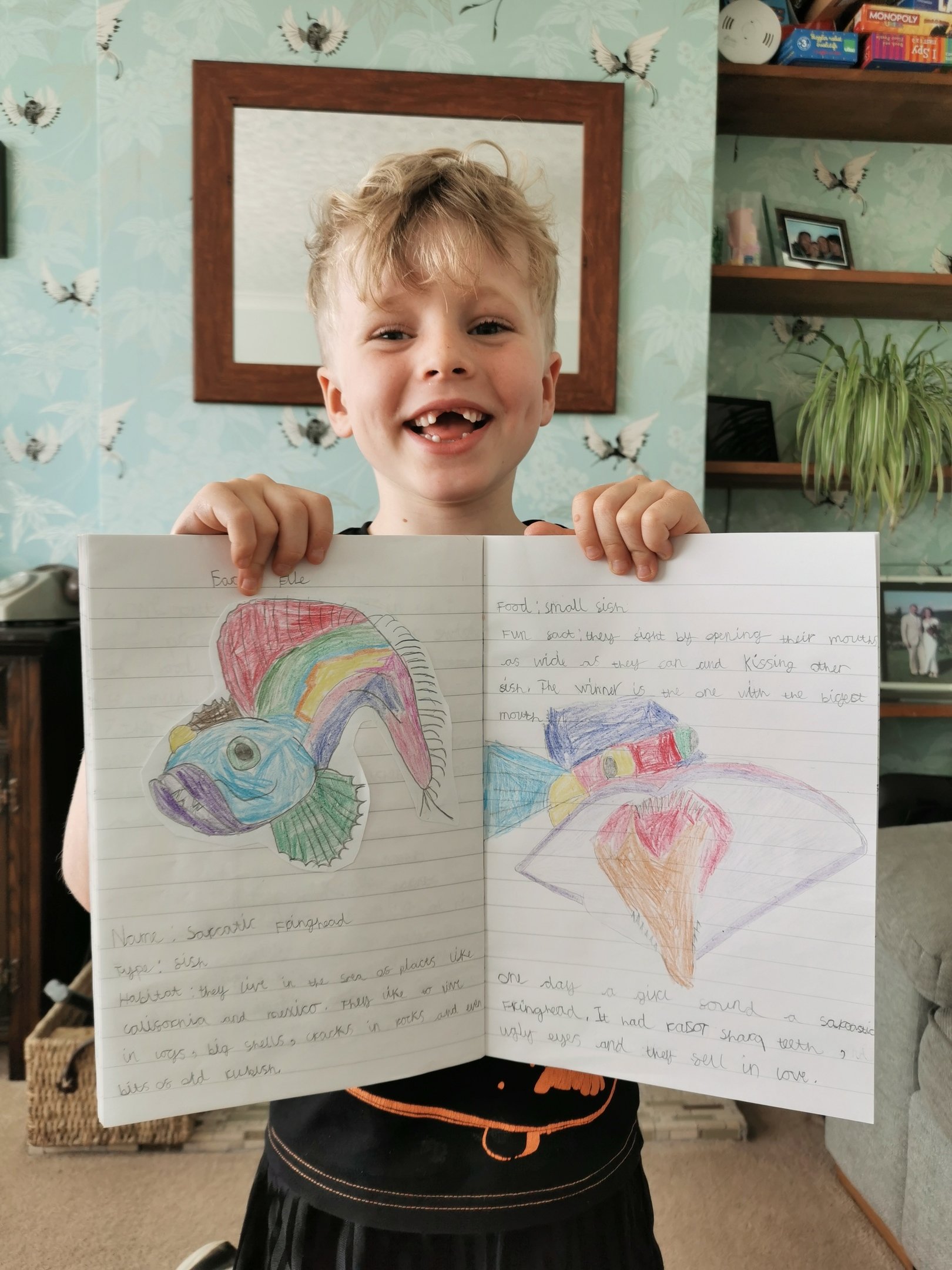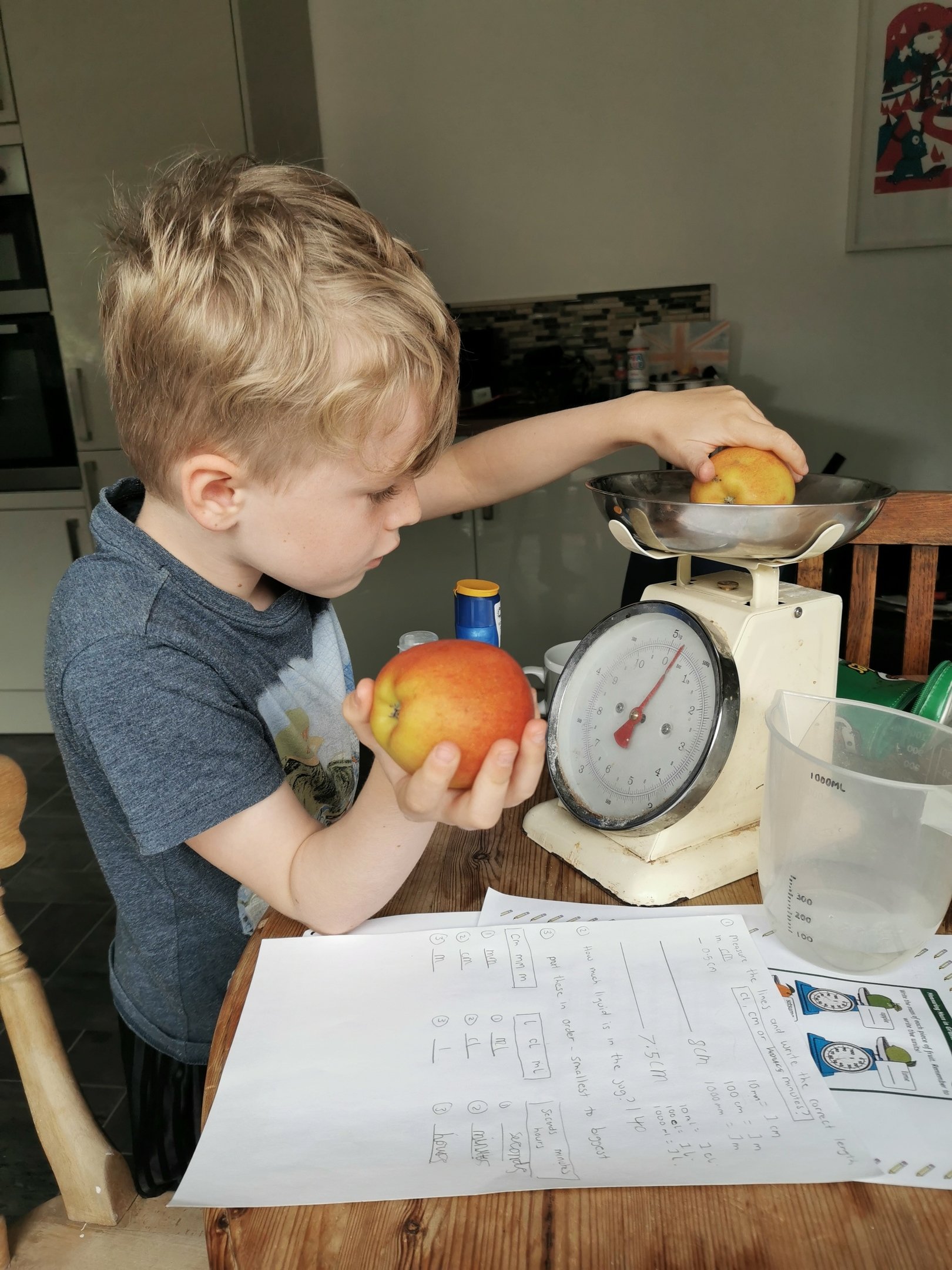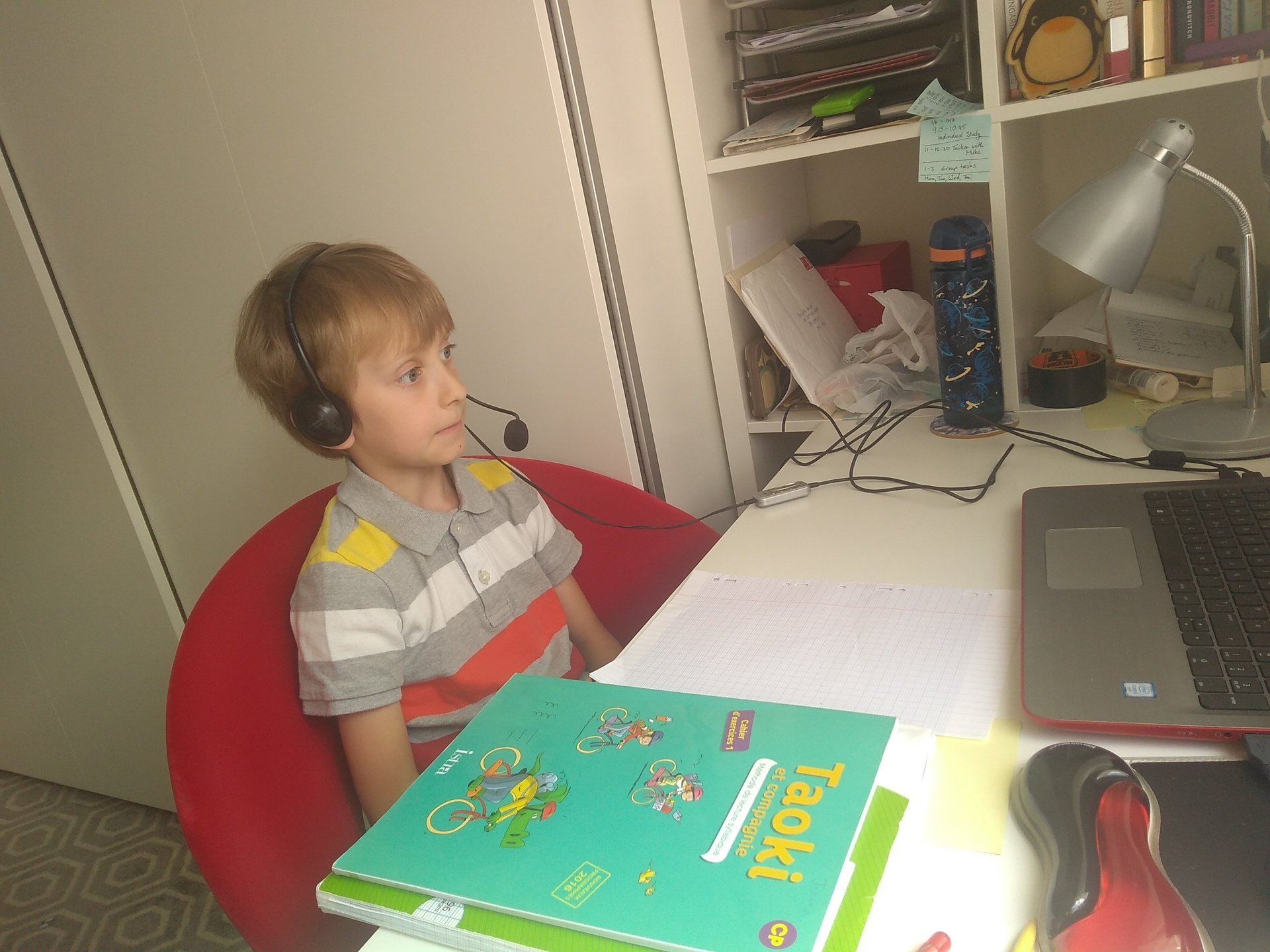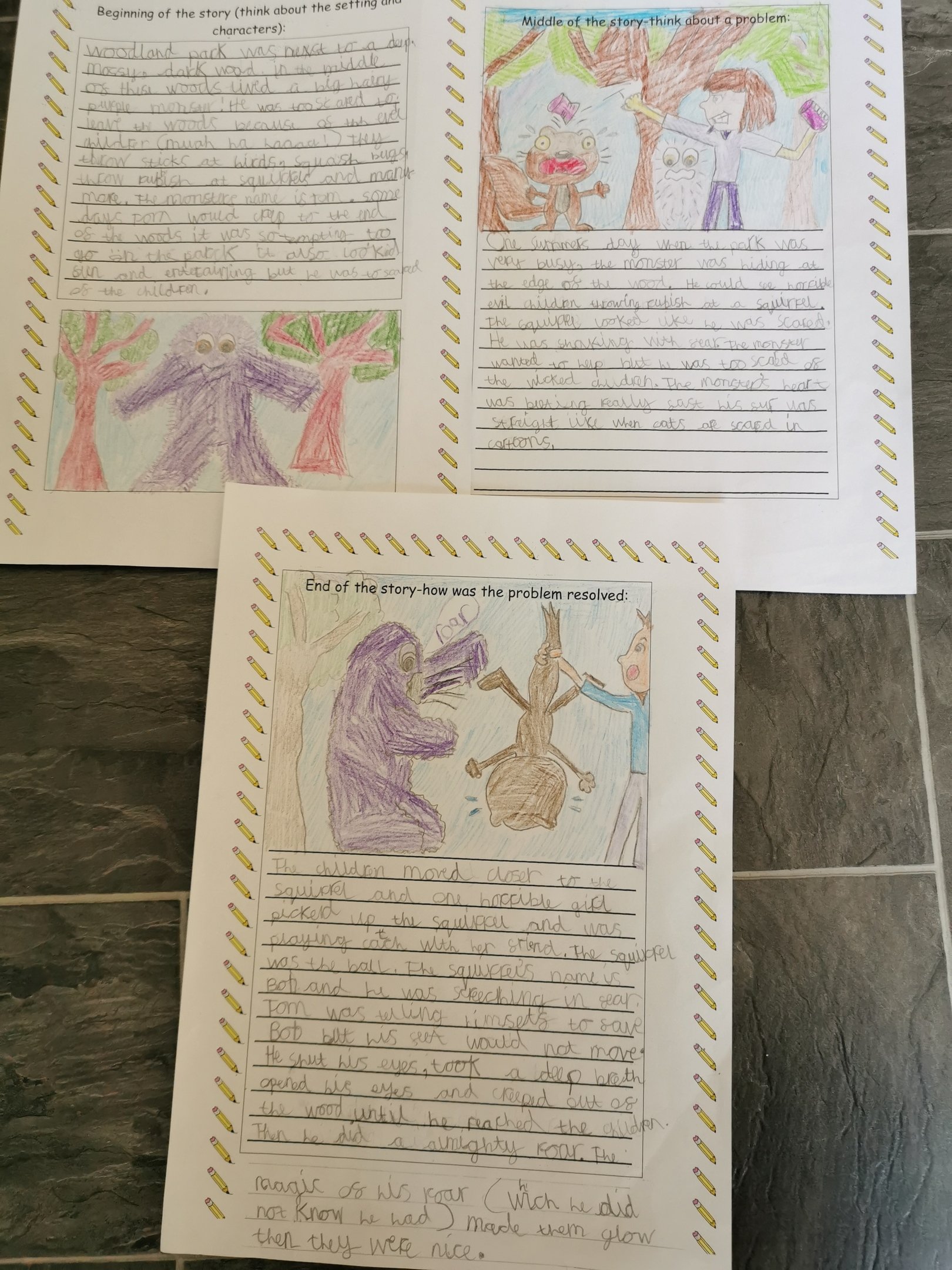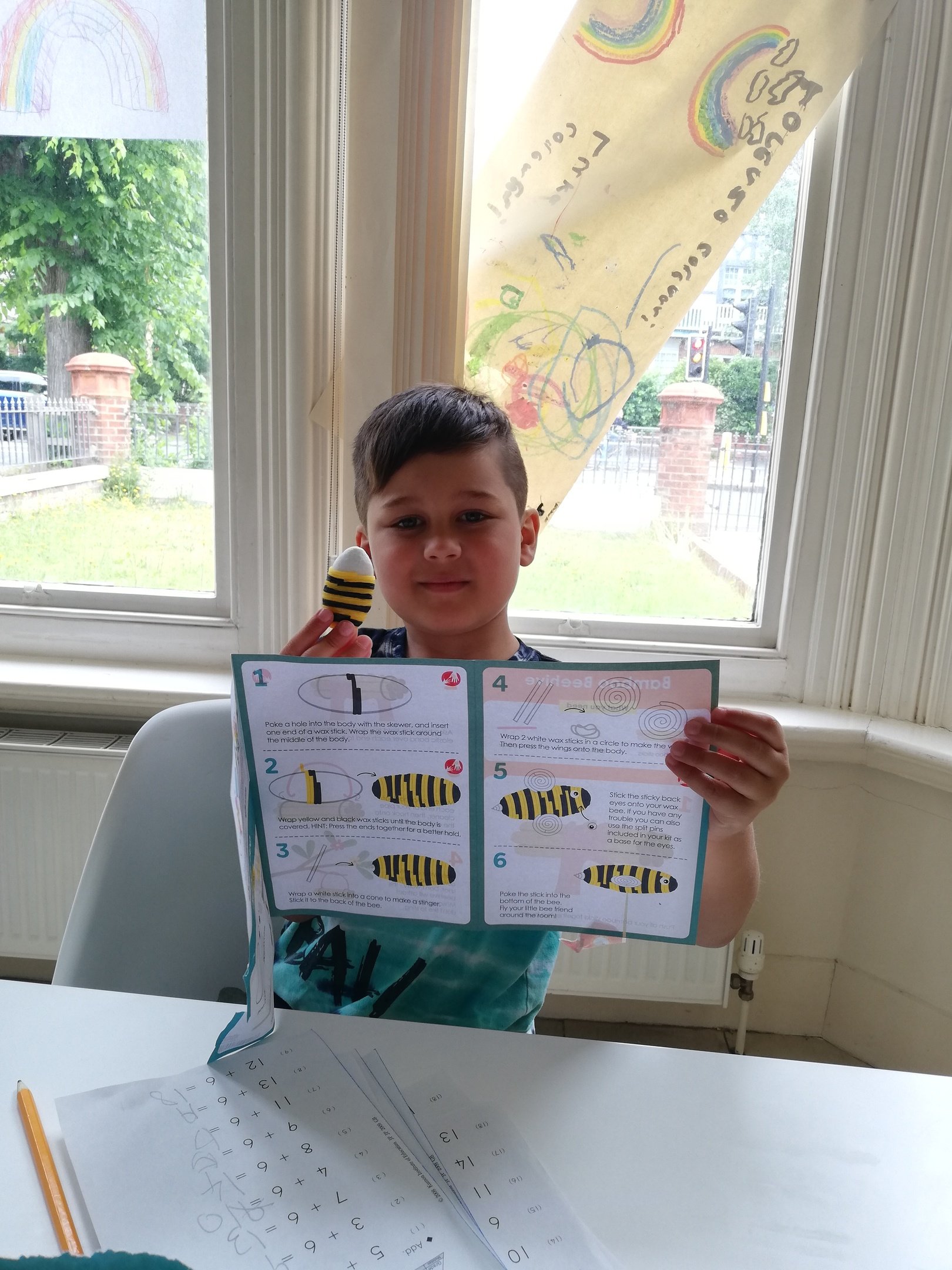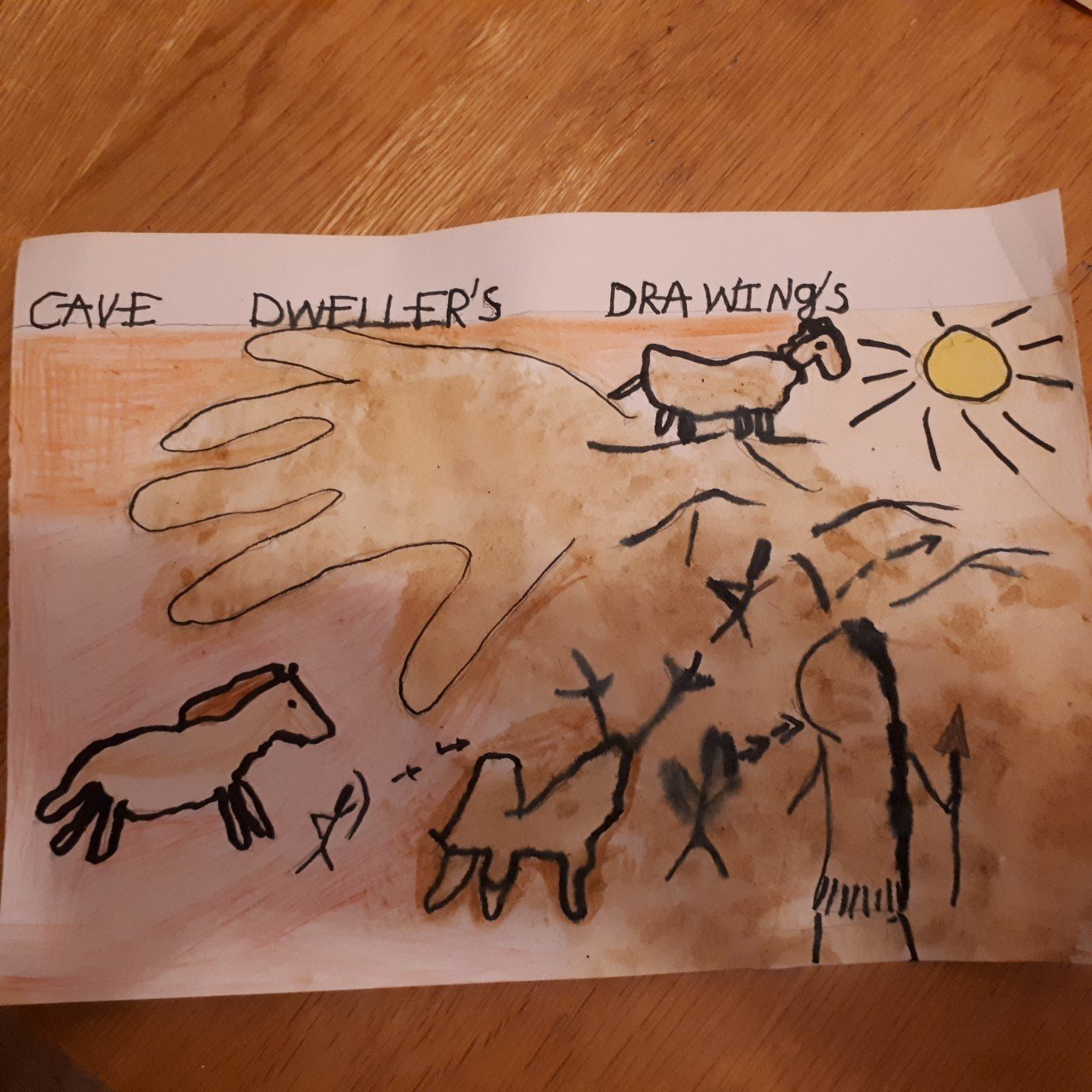 Thank you to all those emailing photos and ideas in for fun home learning and practicing important life skills. Priya has been busy baking: using and applying her maths skills (measuring and estimating) and literacy skills (reading the recipe). You could also write your own recipe or even write your own review for your recipe? I am sure they taste delicious Priya-well done!
Julian has also been busy cooking - his recipe was inspired by 'Masha and Bear' where he made his own Wonton soup!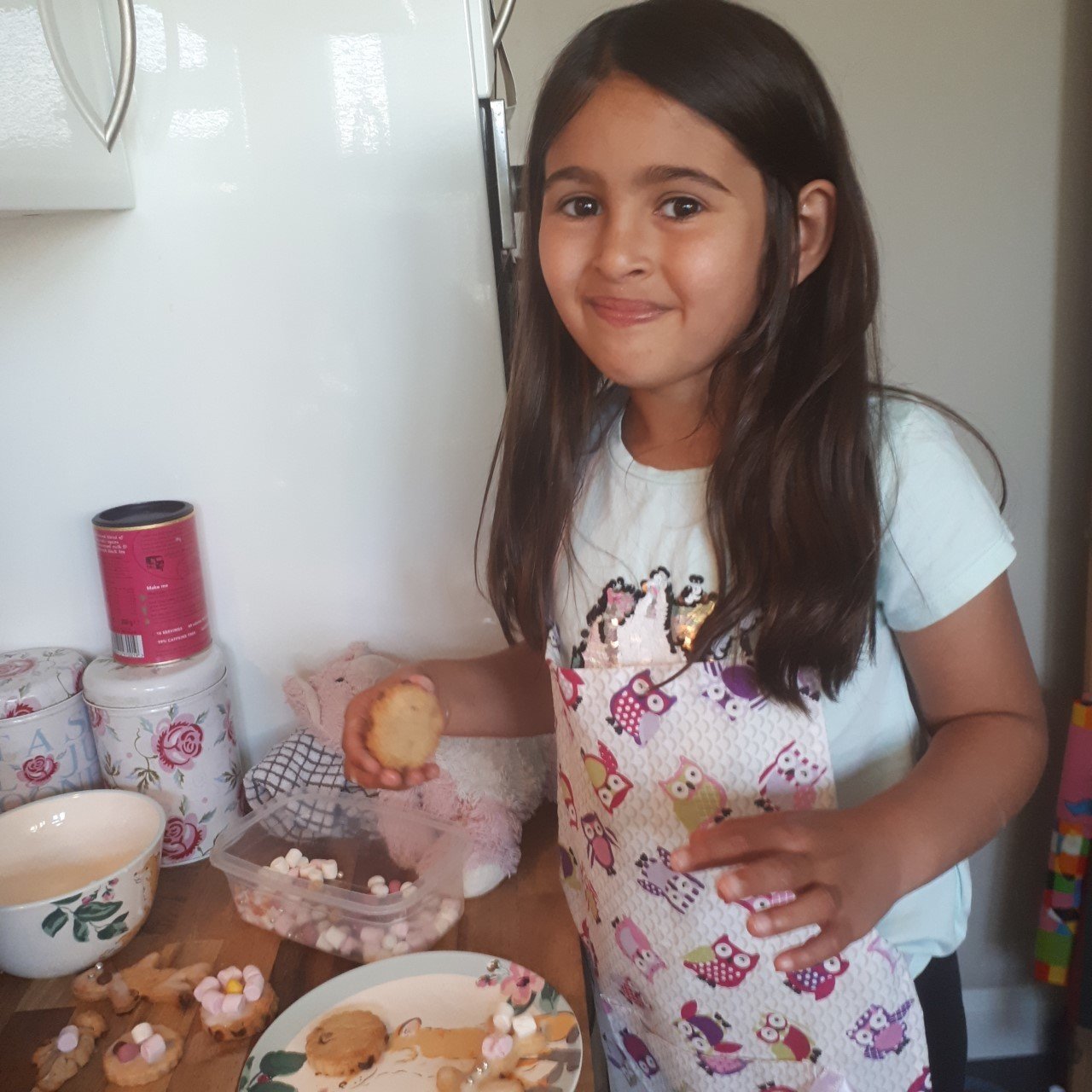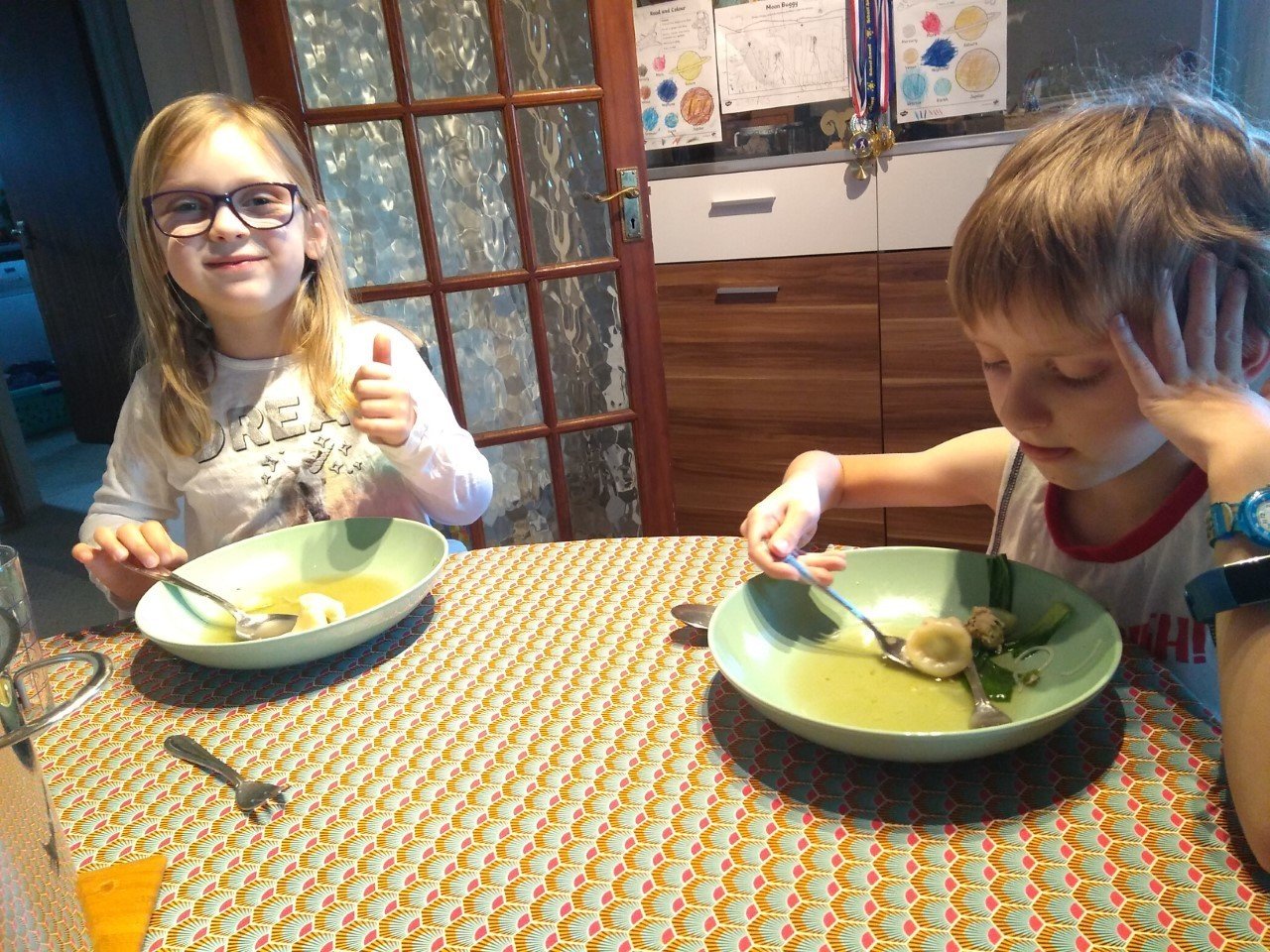 Hope you are all keeping well! We launched our 'decorate a boiled egg' Easter competition on Twitter - please send in any of your entries via 'myhomework'. Thank you Eddy-very colourful!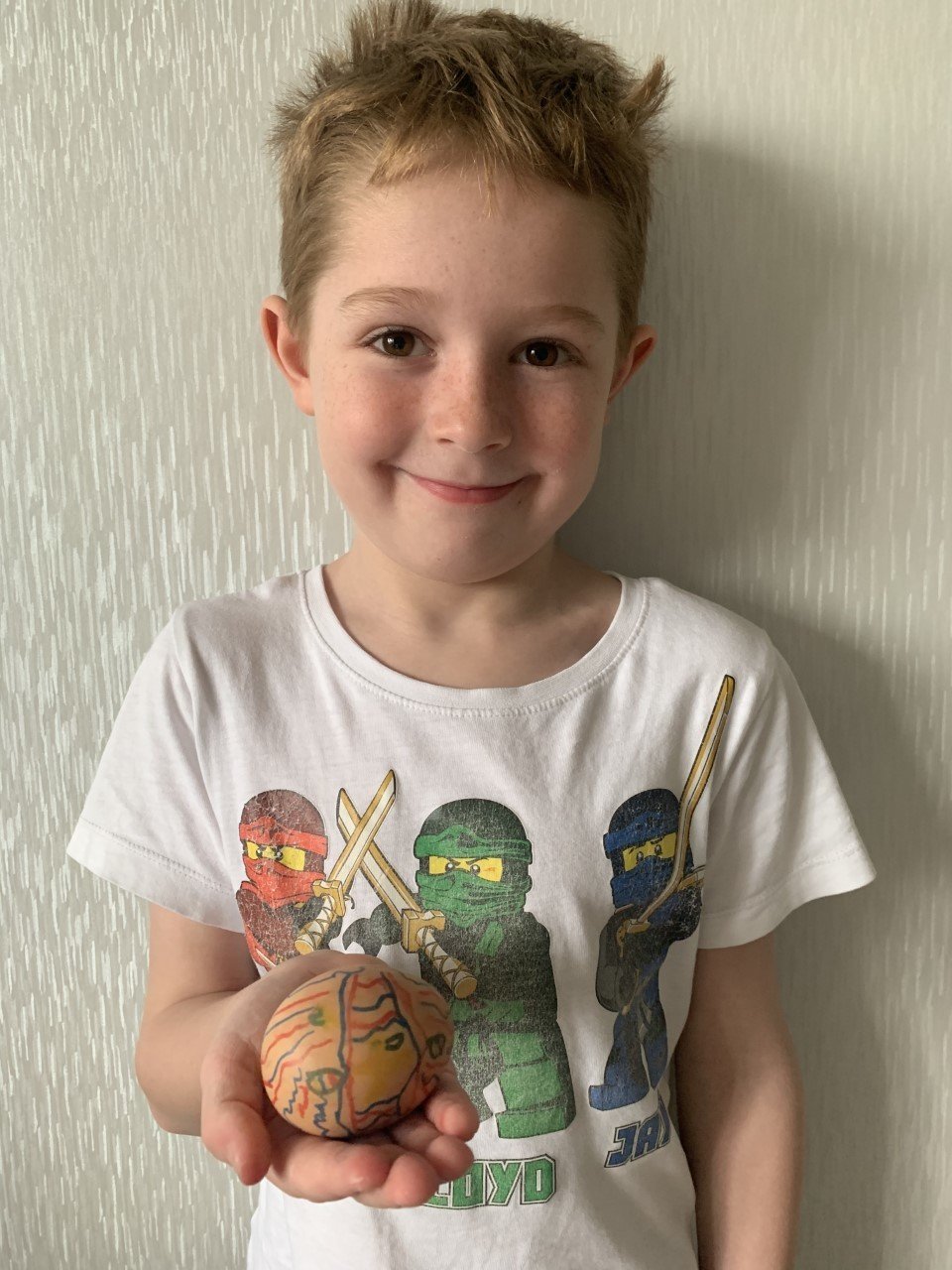 Thank you Finn for your lovely powerpoint with all your different home learning activities and projects-you've been very busy-that Stone Age hut is amazing!! Please click here to for some ideas on other home learning opportunities that Finn has kindly shared for his class friends, there are lots of creative, fun and practical learning ideas. Well done Finn!
Well done those of you who are straight back into working mode after the Easter break-hope you had a lovely Easter!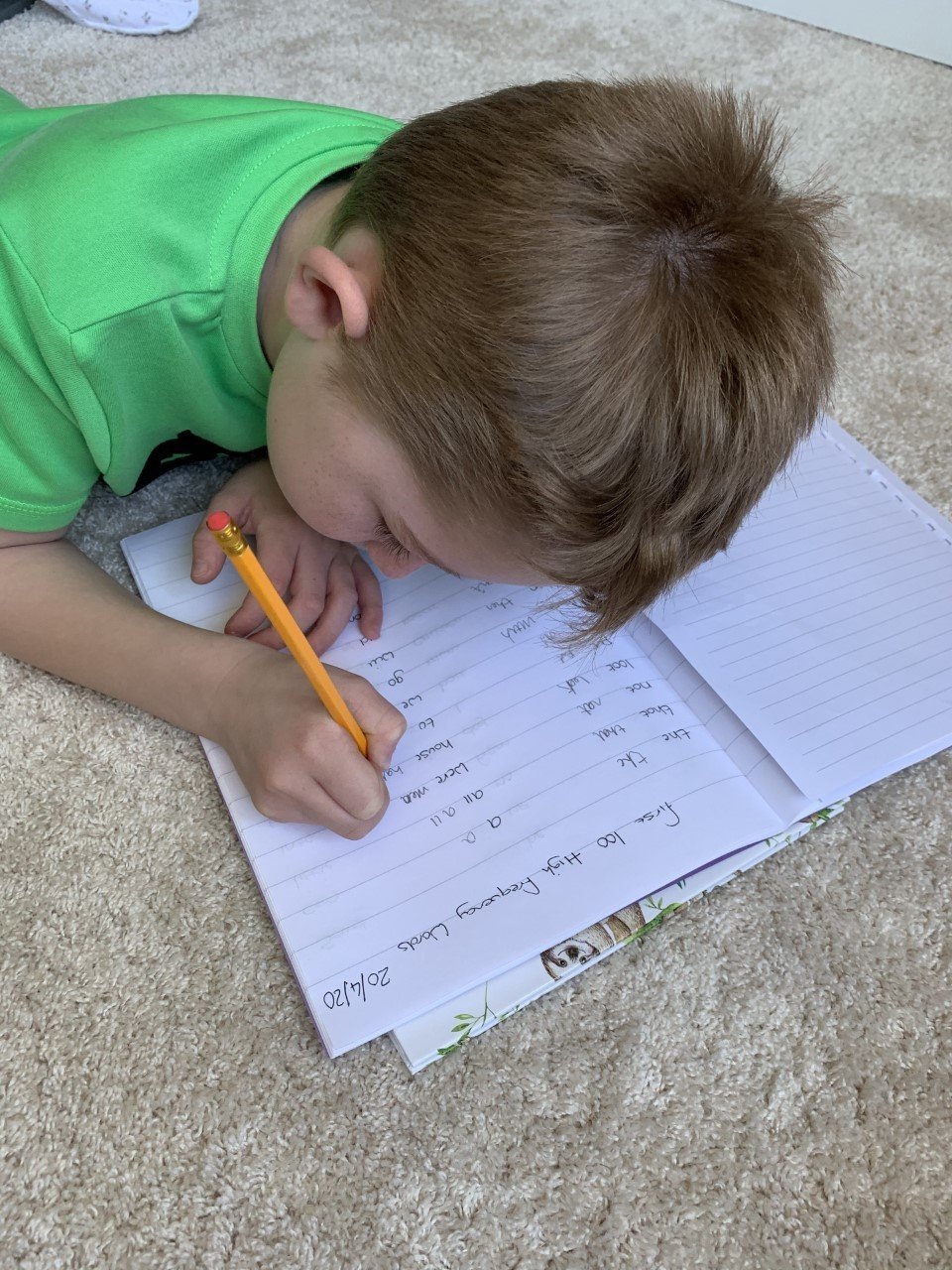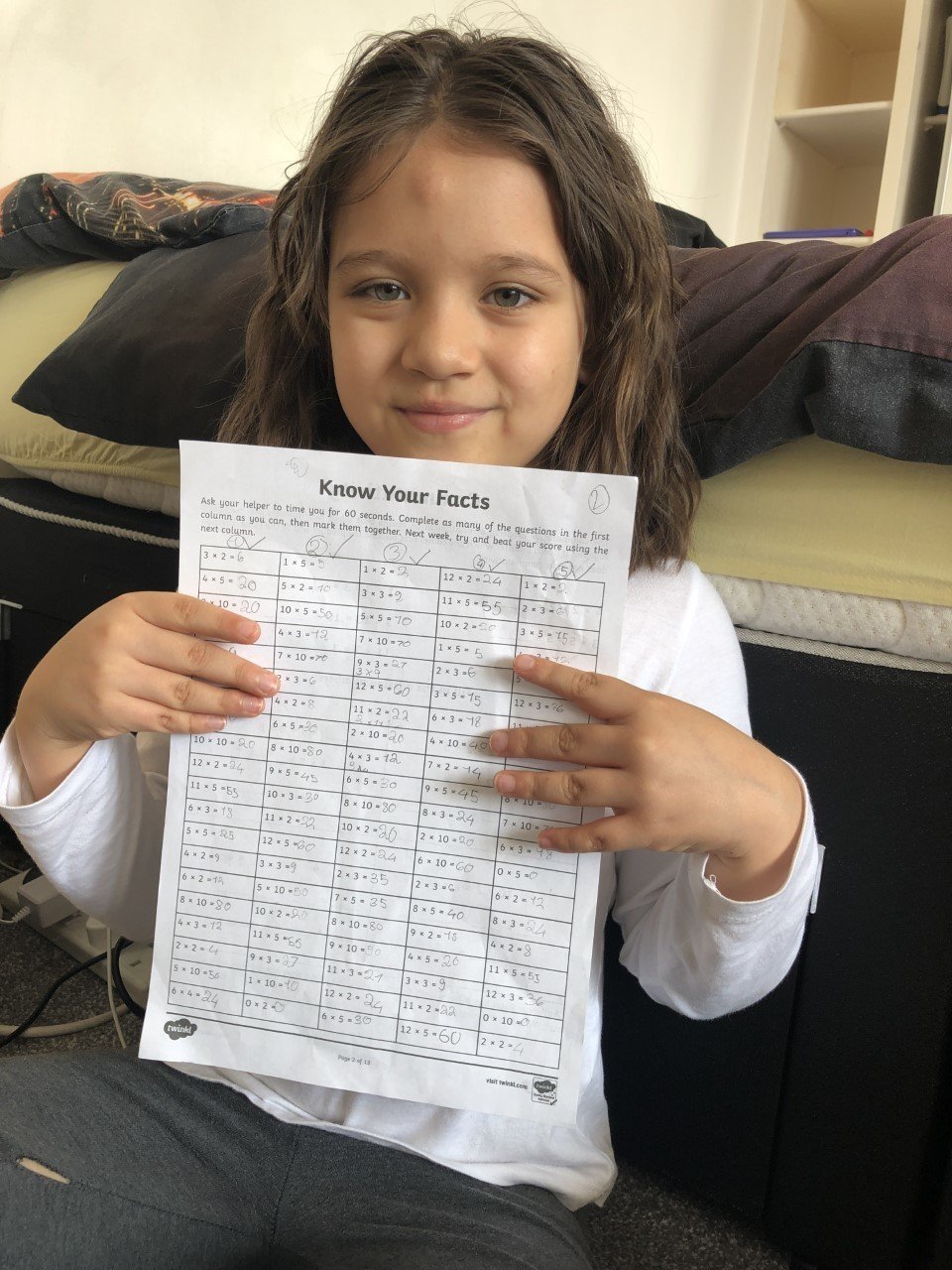 Thank you so much to all those that have decorated a rainbow to show support for our amazing key workers. Please send any work in via 'myhomework' and we can share these on our class page Here are some of your wonderful rainbows: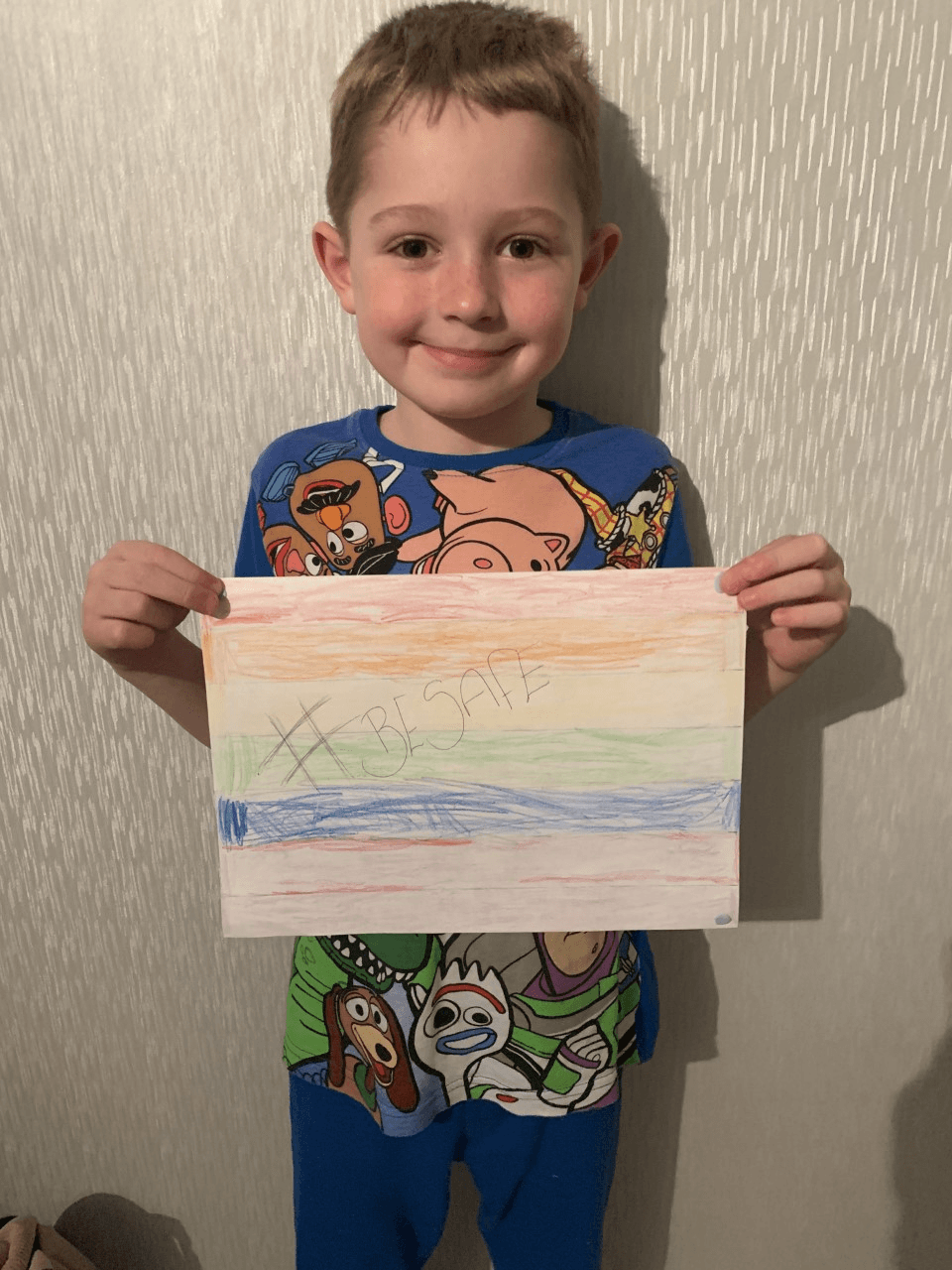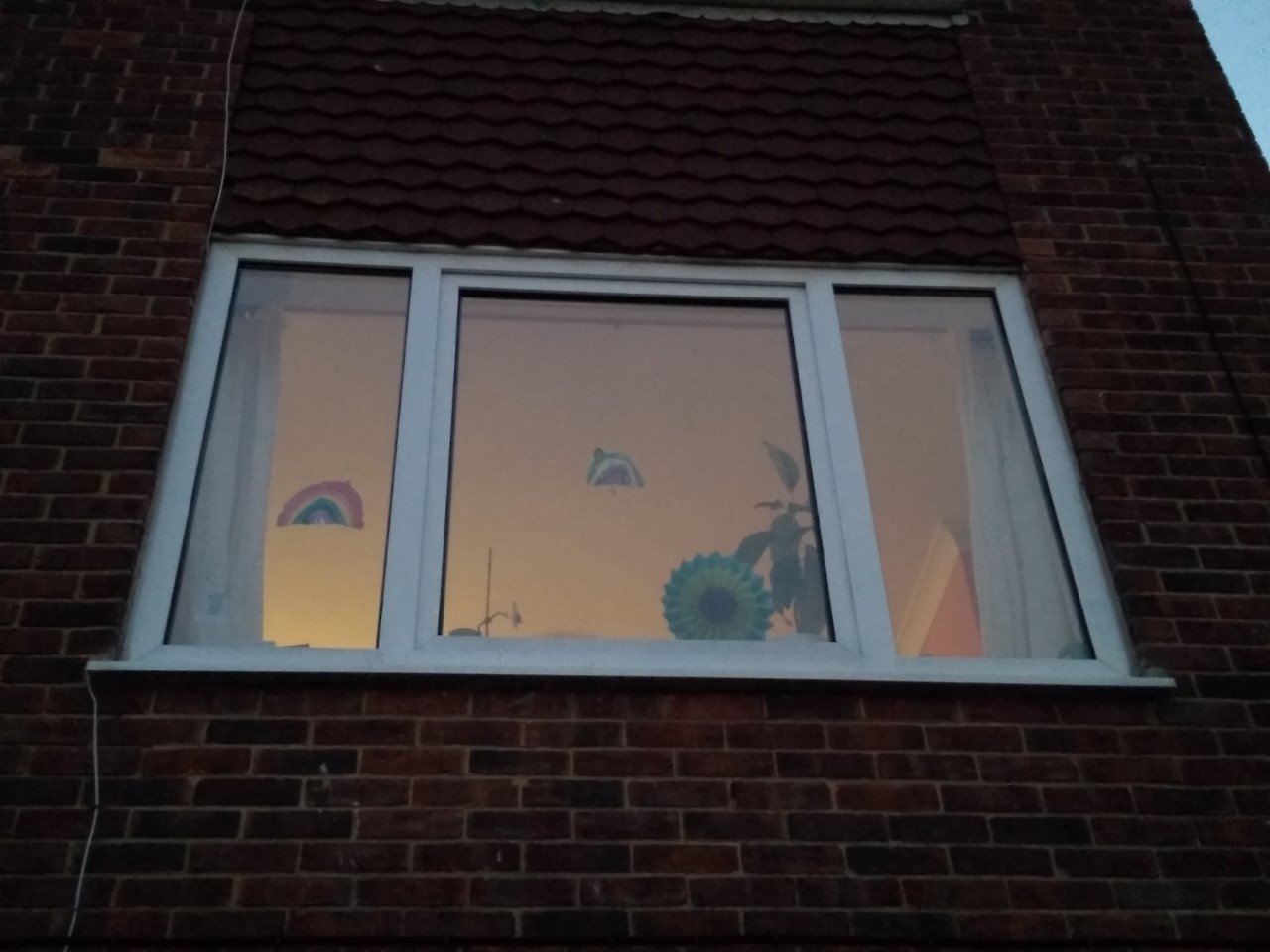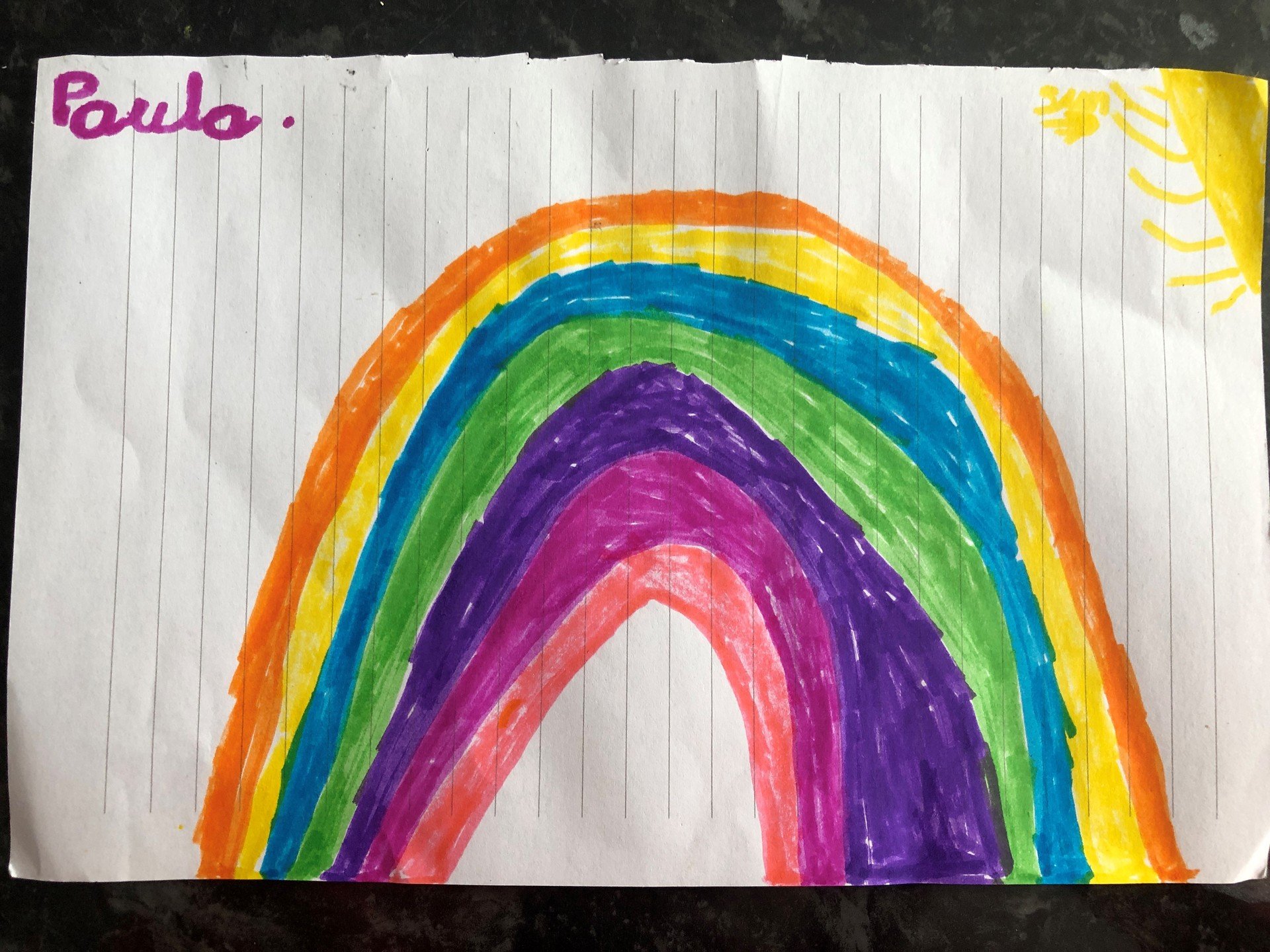 We are so lucky to have such incredibly innovative, creative and technical pupils in our class. Here is Julian's home communication device where he can interact and communicate to his friend in the house behind him-great social distancing there-well done Julian!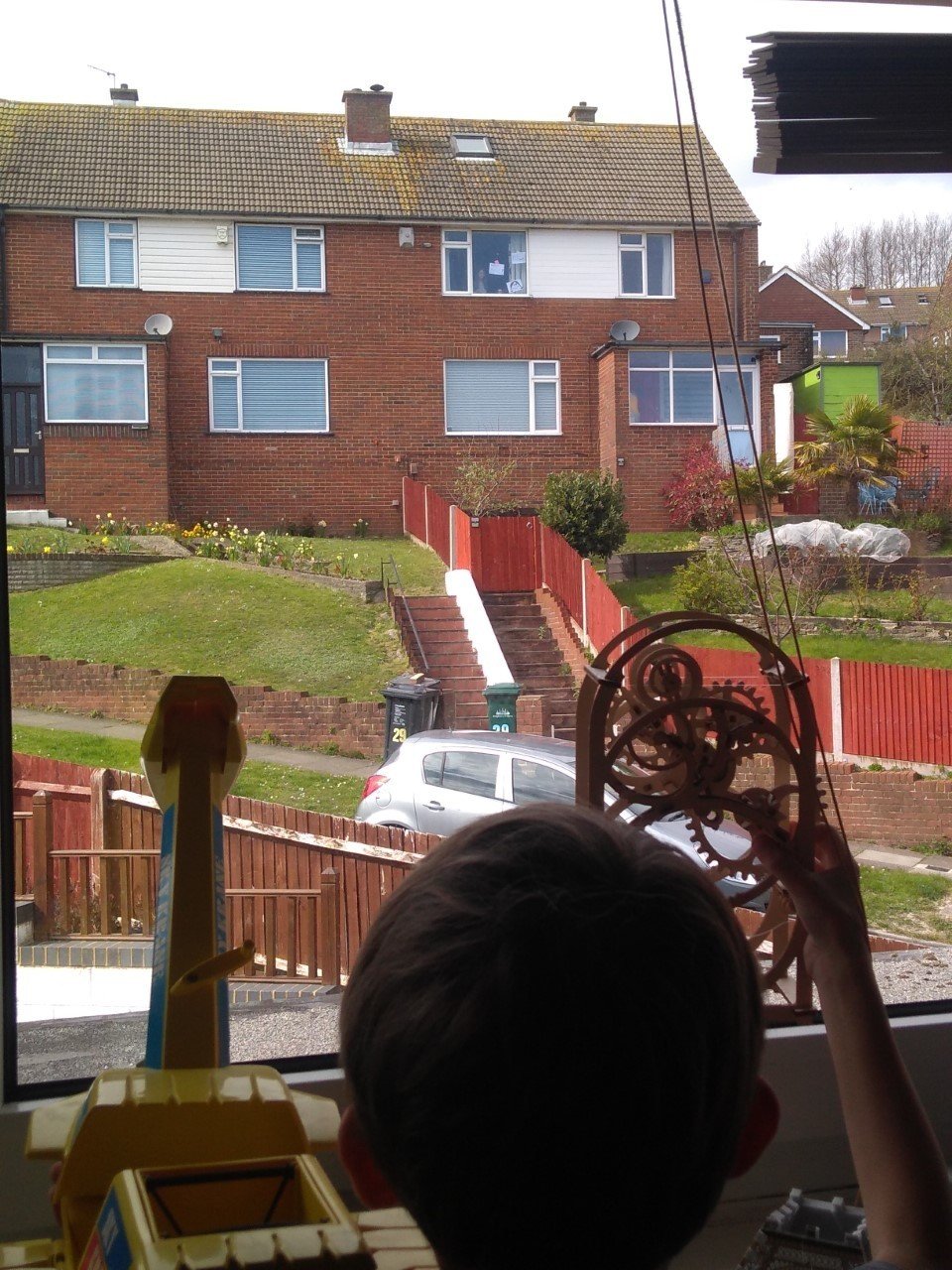 Click HERE to see our Spring topic booklet explaining what our learning will cover this half term.
Homework will be collected in on Fridays and new spellings and timetables will go home on Tuesdays. Reading diaries will also be collected in on a Friday, however, pupils should still bring these in every day. Thank you to all those who read with their children at home - it makes such a difference to the children's skills, enjoyment and confidence in reading!
Meet the Flint Stones:
Year 2 and 3 had good fun dressing up as cave men/women and had a chance to hot seat one another asking questions about what life was like back then compared to nowadays. They had some brilliant ideas and it sparked lots of debates such as did they use bones for hair clips? Did they play similar games to us? And how did they speak back then?
Year 2 and 3 have been busy making jewellery out of clay and discovered that stone age people used shells, stones and even teeth and bones to make jewellery!
St George are currently learning about 'Plants' in Science and went exploring in the school playground to find different plants. We discussed how each part of the plant has an important job to help keep it alive and what a plant needs to survive.
St George have been supporting Anti-bullying week with a range of activities and wearing odd socks! We had many acts of kindness from the children throughout the week. We celebrated using drama and freeze frame scenarios where someone had been unkind (drawn on someone's work/left someone out of a game/ignored someone) and the children had to come up with solutions to fix the bullying. The children also created their own posters of 'How to be a good friend' and made a friendship recipe.
St George have been busy putting on their acting voices and retelling the story of the Great Fire of London to Stravinsky's 'The Firebird' - some even made their own props for the performance!
St George have been exploring light in Science and that 'dark' is the absence of light. We have led various investigations to find out which materials are transparent, opaque or translucent and which materials reflect light well.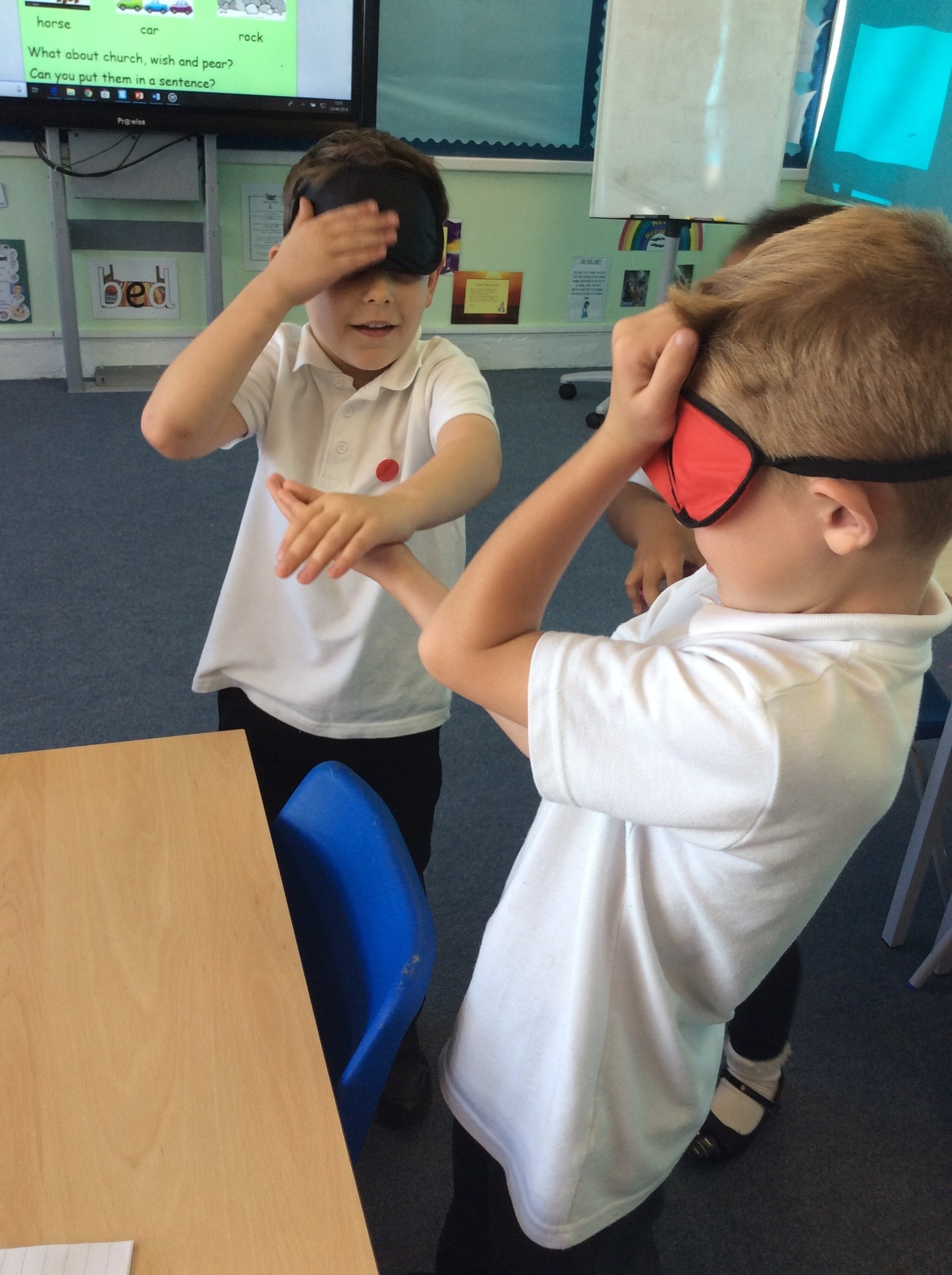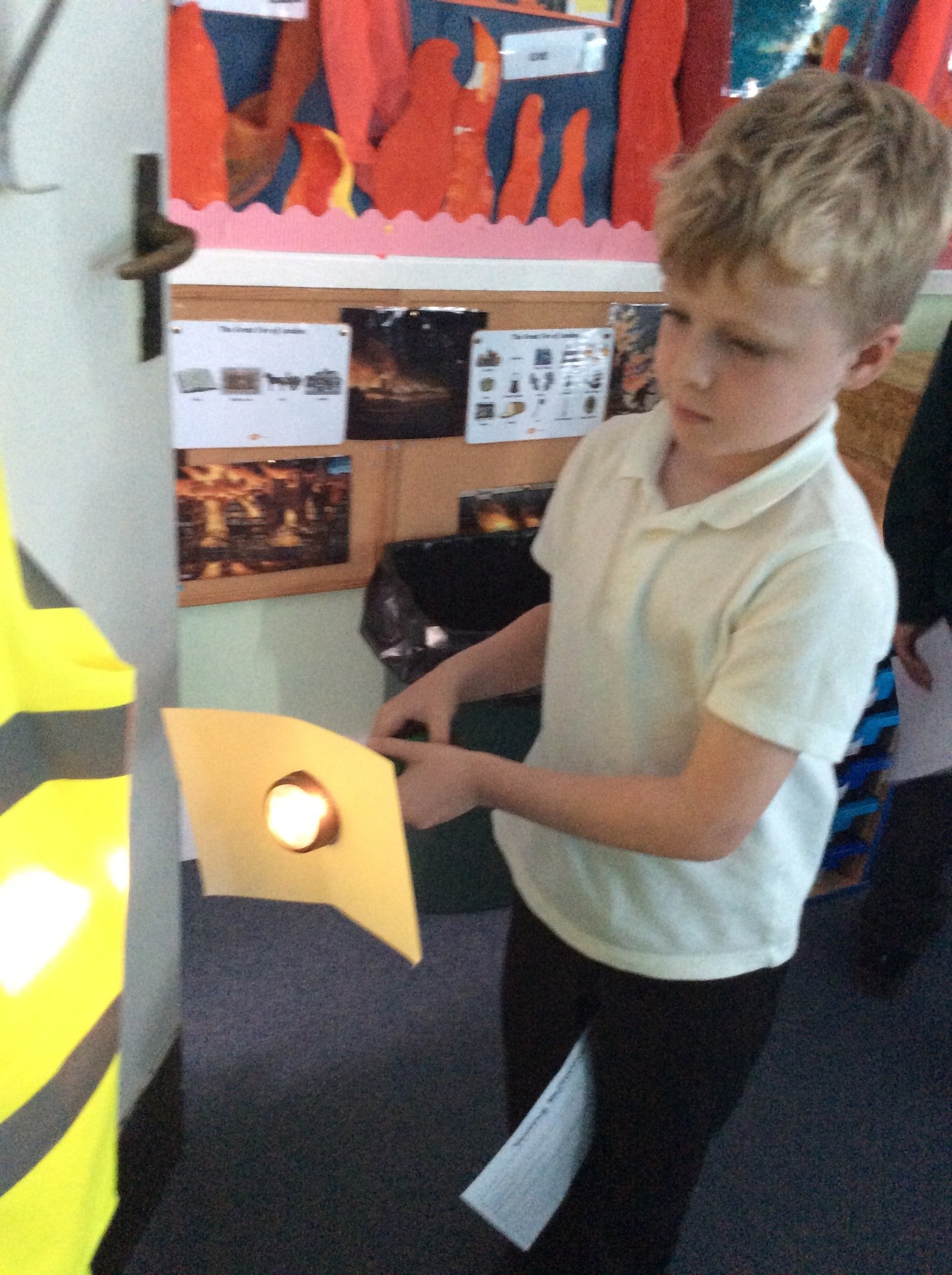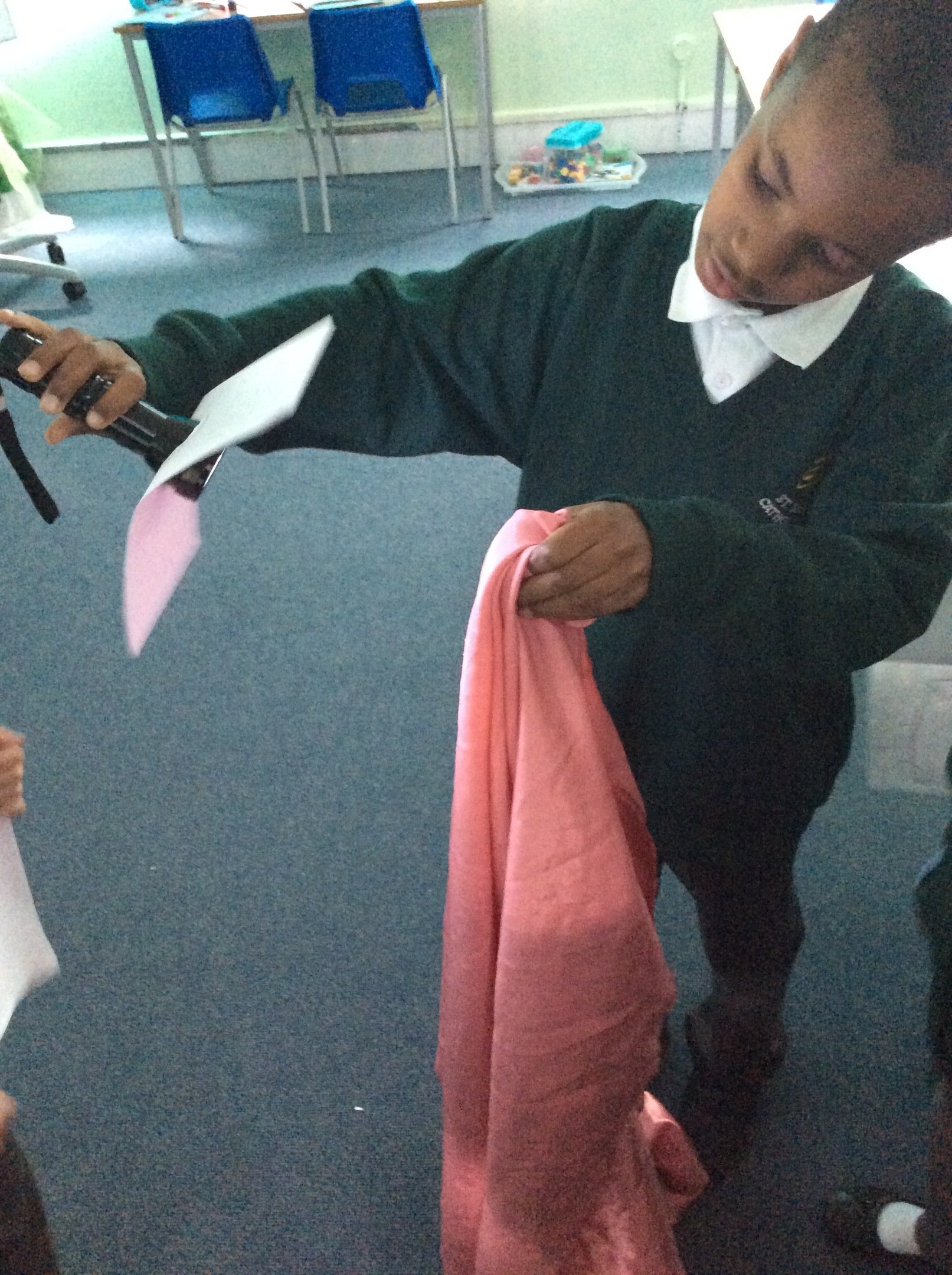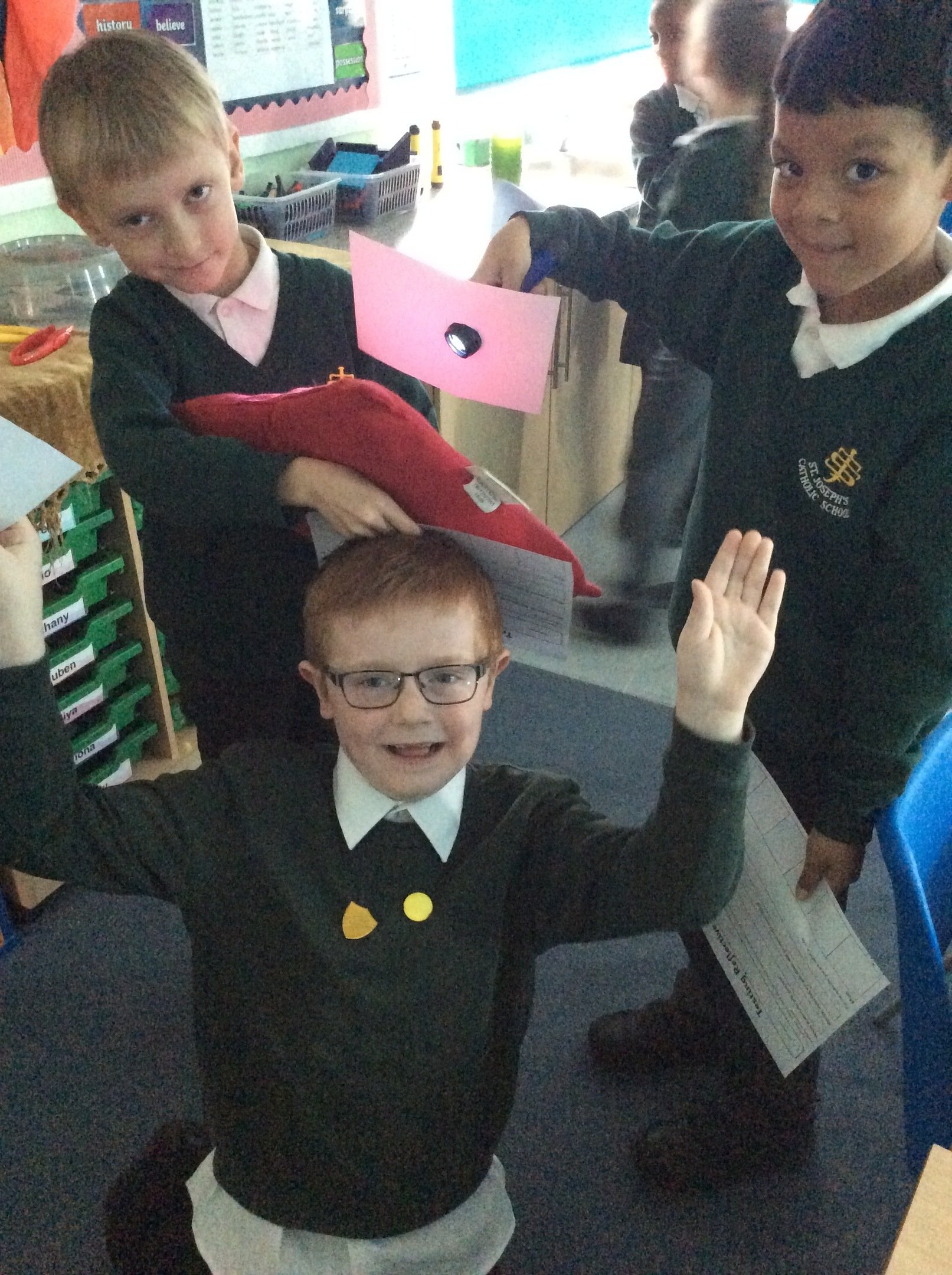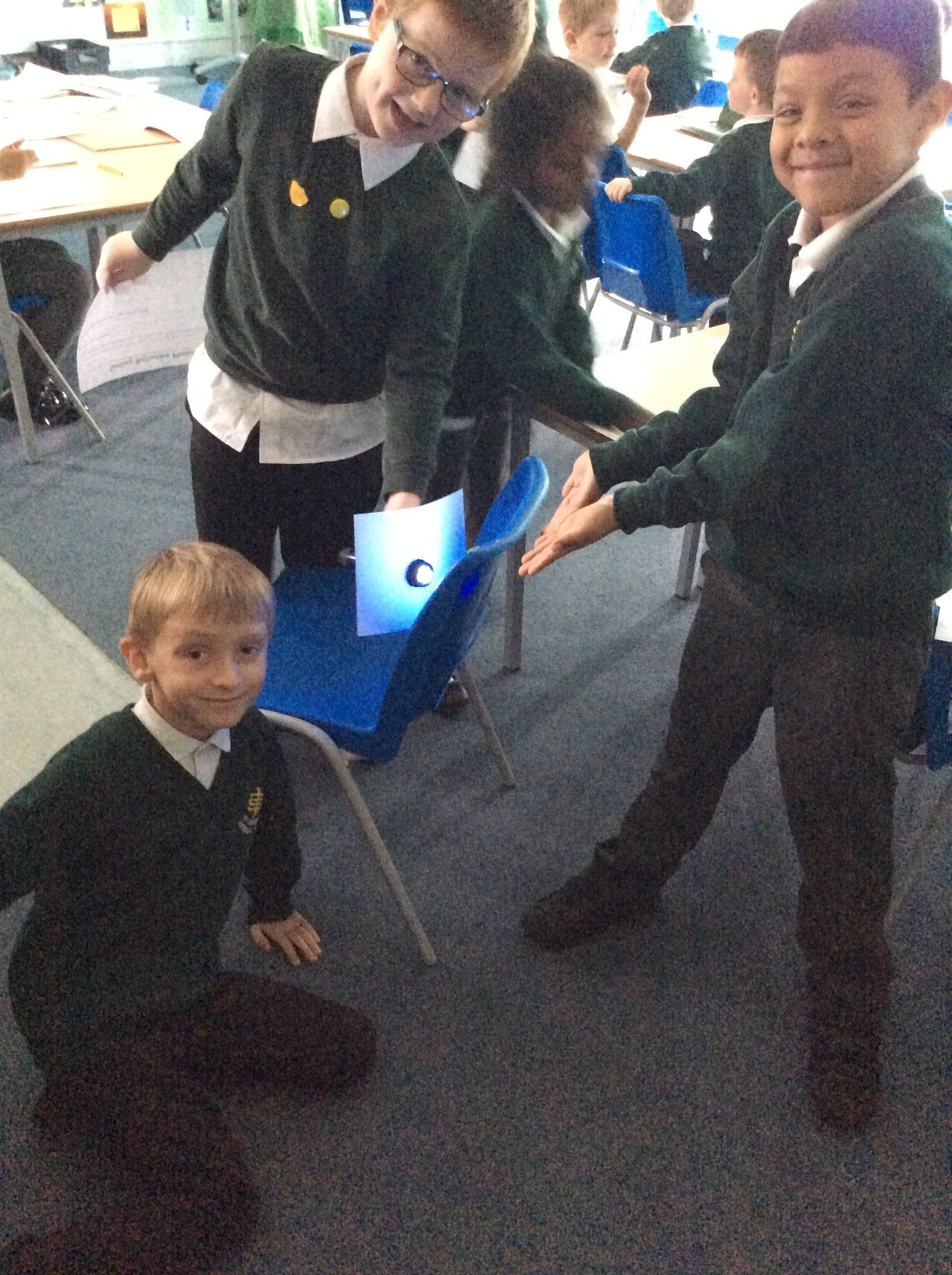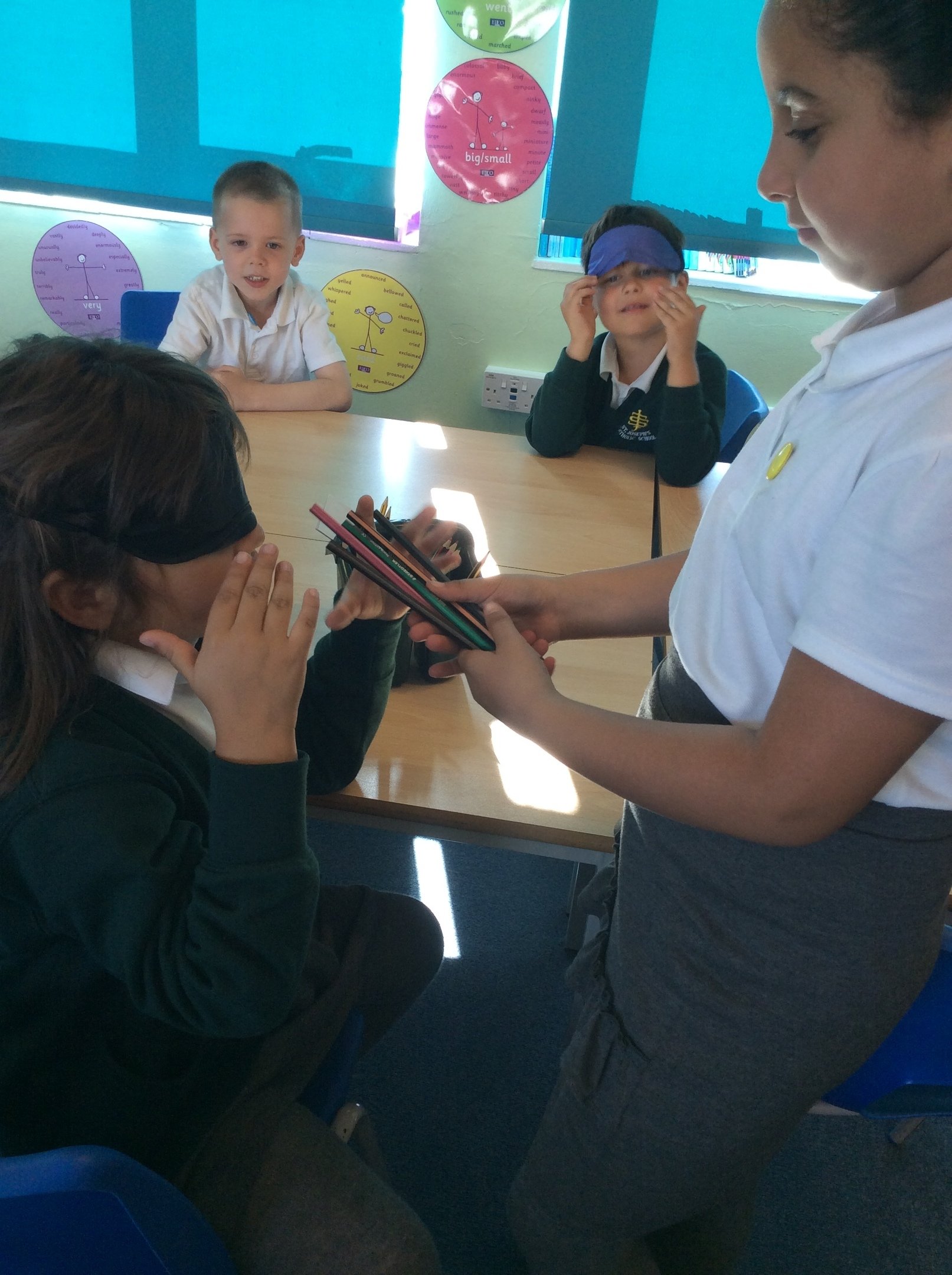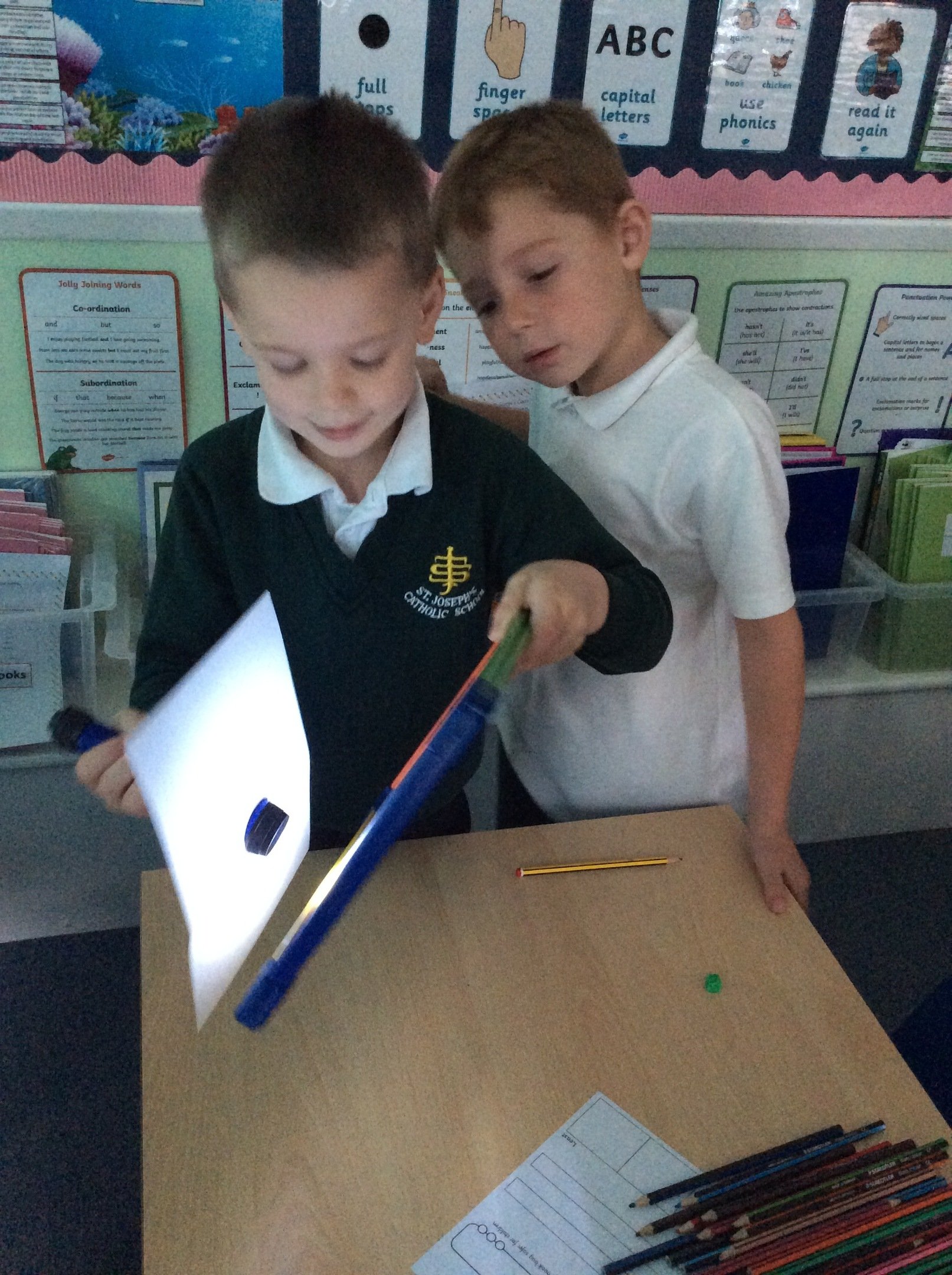 St George have had an action packed week with a visit from the Fire Brigade! We were lucky enough to go on the fire engine, use the hose, use their 'special walkie-talkie' and look at some of the machinery they use. We also had a Fire Officer come and visit us in class to talk to us about fire safety and ways we can stay safe!
St George had great fun celebrating Grandparents' week - thank you to all that came. The children wrote prayers to special people in their lives and had fun performing their song and dance during afternoon tea.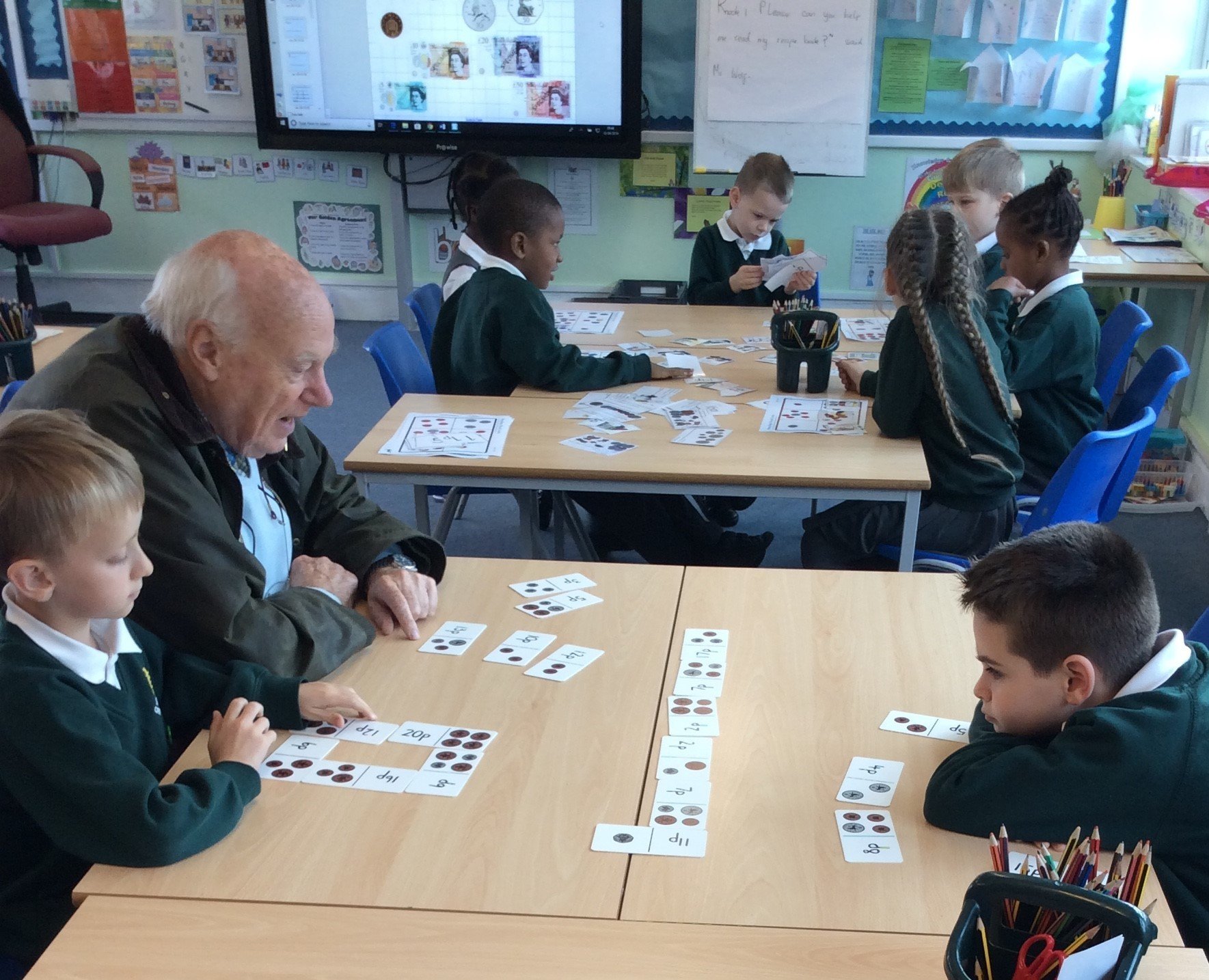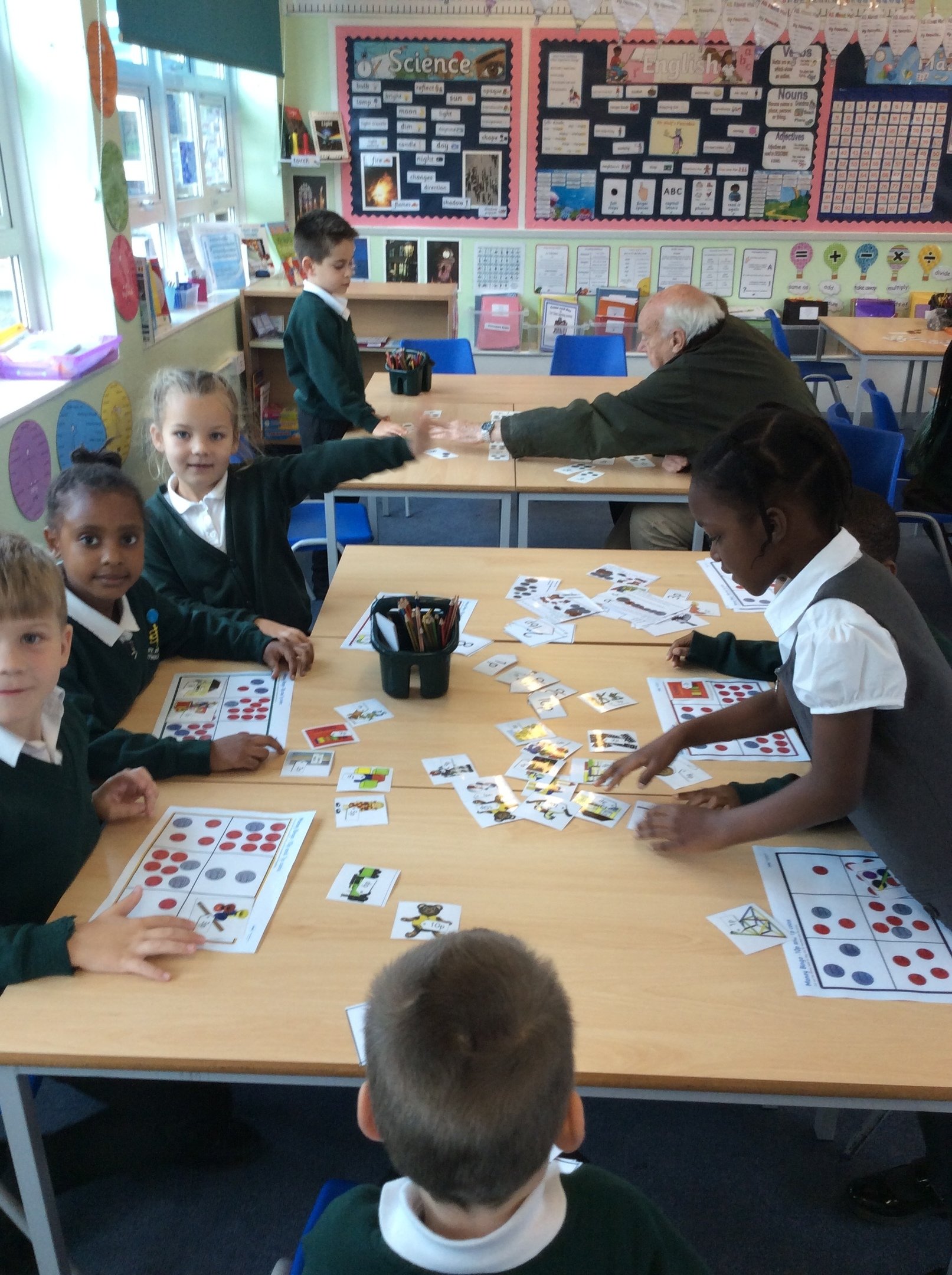 St George had great fun baking their own bread and writing instructions! They learned about where bread comes from before we buy it in the supermarket. The children were excellent bakers and the bread tasted delicious! They had so much fun that they wanted to do it all over again the next day.
Some children learned 'London's Burning' on the glockenspiel in less than an hour - wow, what talented musicians we have!
Thank you for all your support already! We have had lots of reading diaries back with comments in and the children are eager to show us so it means a lot to us and them! Reading should be done four times a week and I will collect reading journals and homework diaries on Fridays.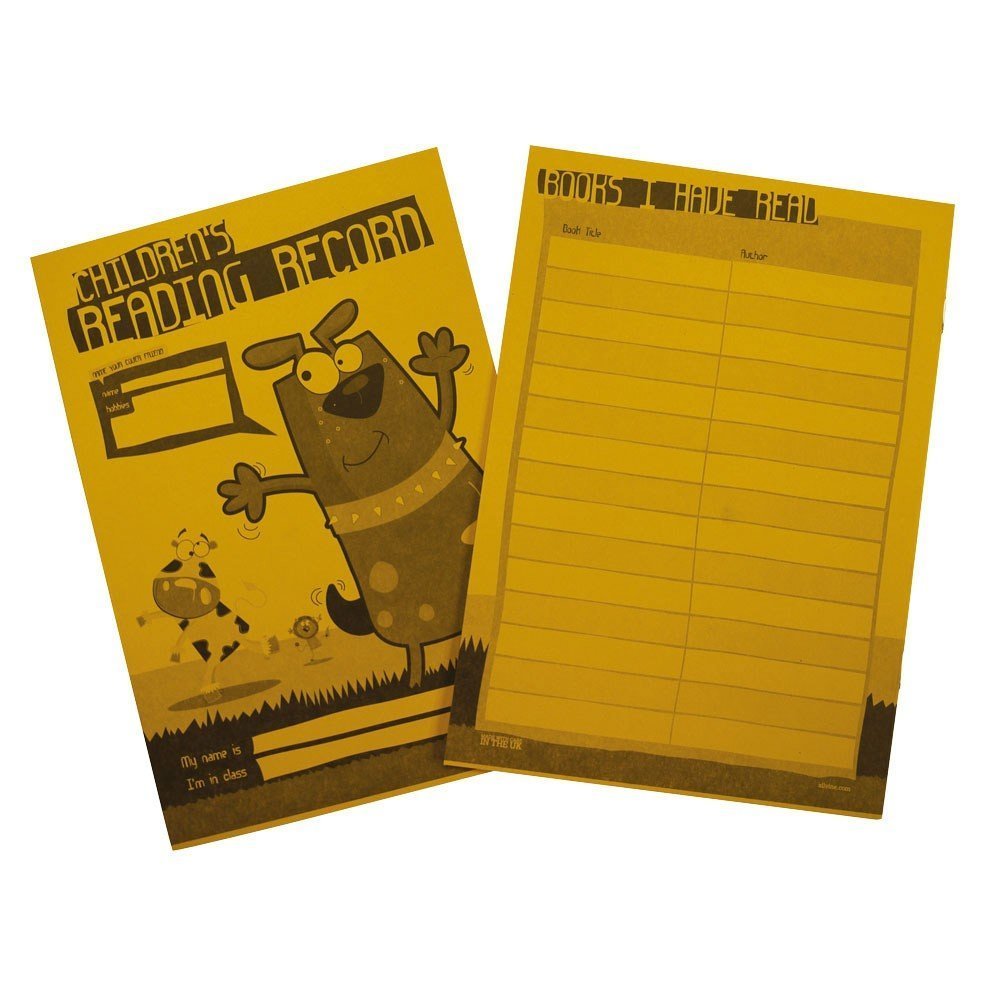 We have PE on Mondays and Thursdays so please ensure children have a full PE kit with plimsolls or trainers that fit and please label all clothing just in case they get lost/mixed up. Please come and see me if you need anything else.