Welcome to St George's Class - Year 3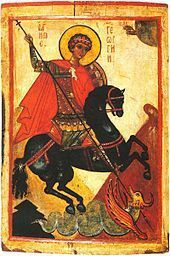 Class Teacher: Miss Azor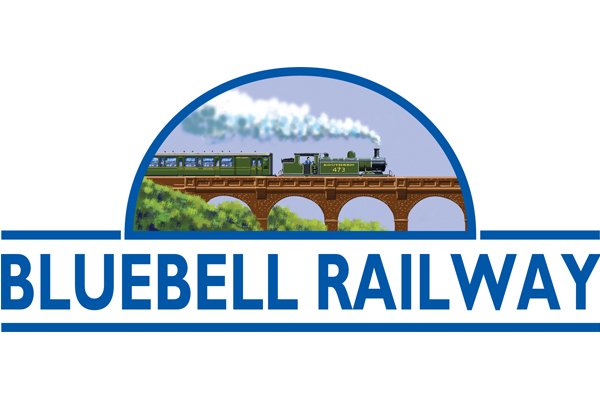 As part of our summer term topic 'Transport', we went on a trip to the Bluebell Railway. The whole class had lots of fun learning about the history of the train by experienced guides, in the Museum and riding on the steam train. We also got to go up to the front of the train and meet the Drivers and learn how the engine works and roleplay as real railway workers!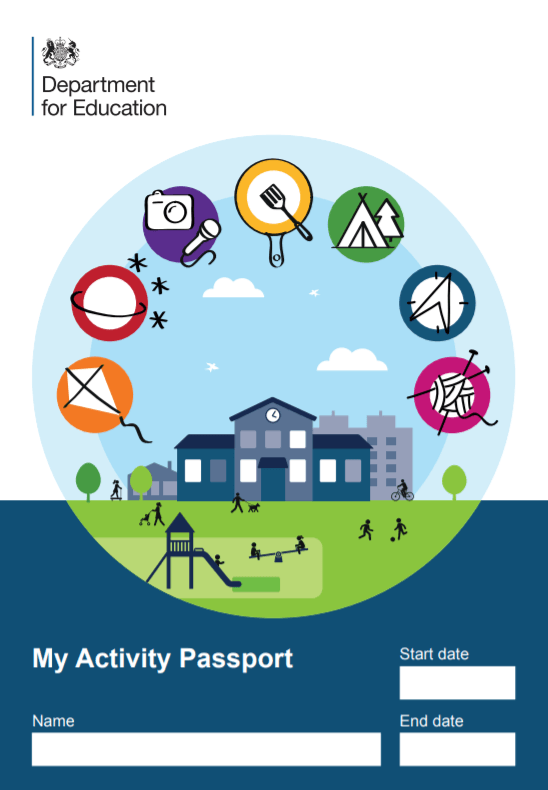 Thank you so much for sending in all of your amazing activity passport pictures! It was lovely to see lots of the class taking part in these challenges/activities and enjoying being outdoors and trying new things. Congratulations to everyone below as you have gained lots of DOJOS!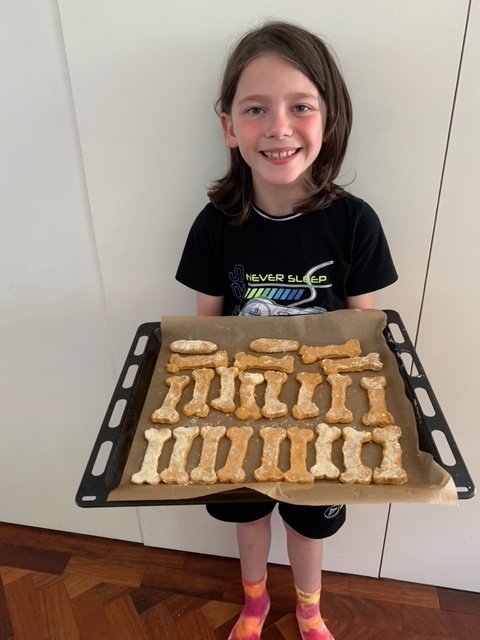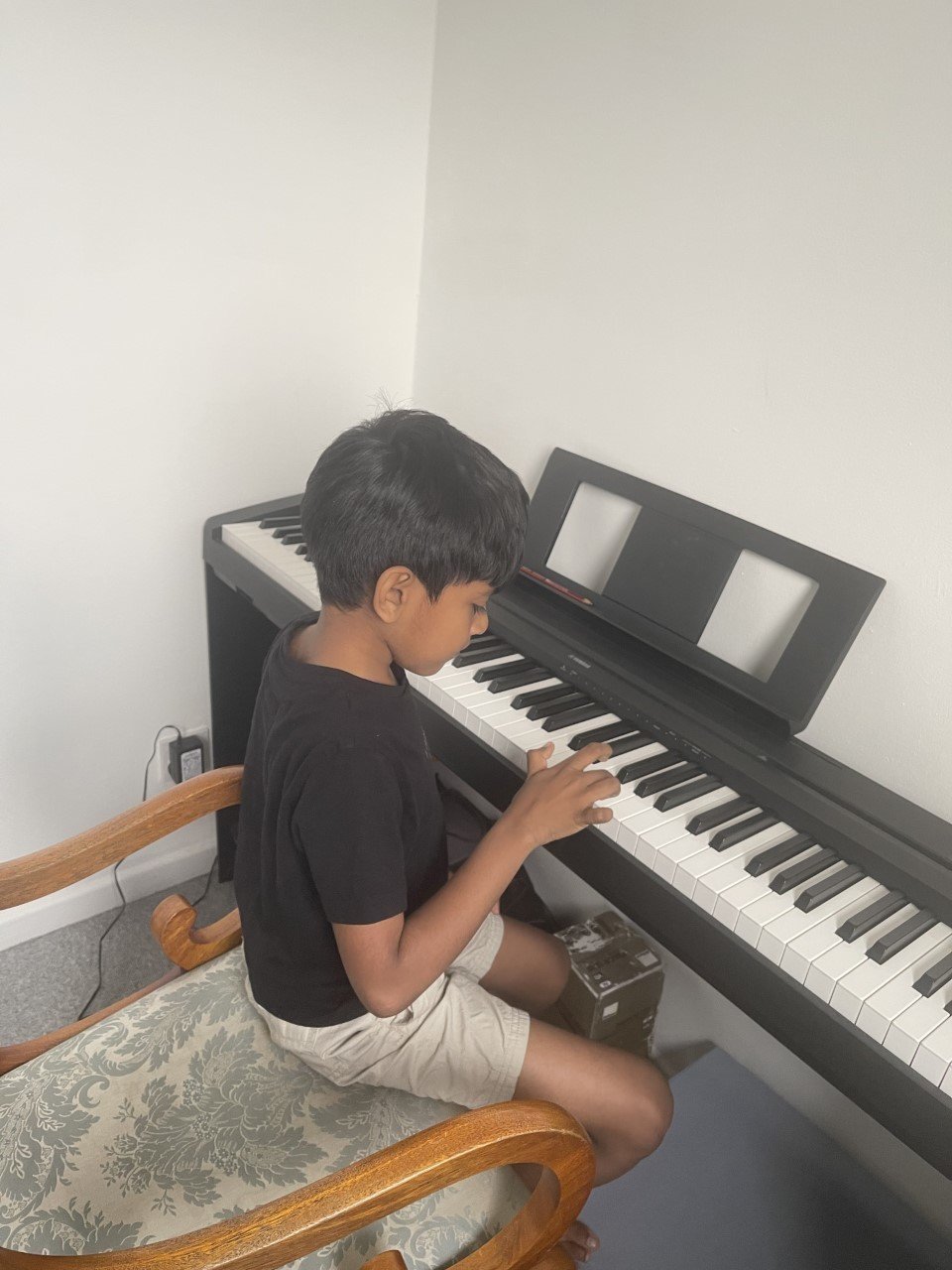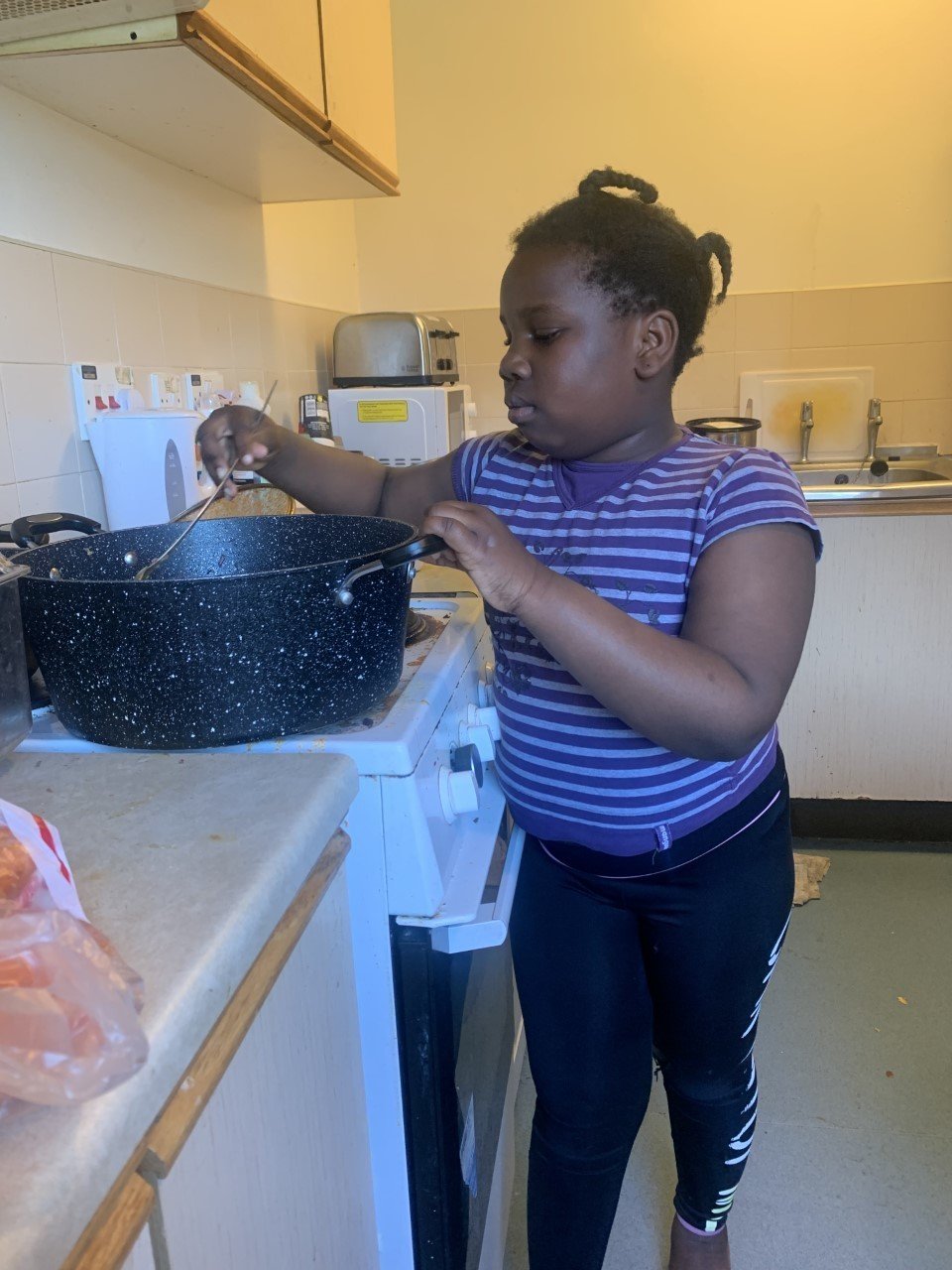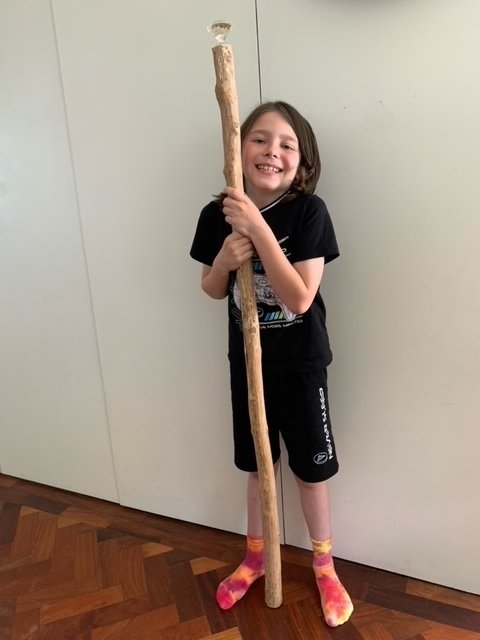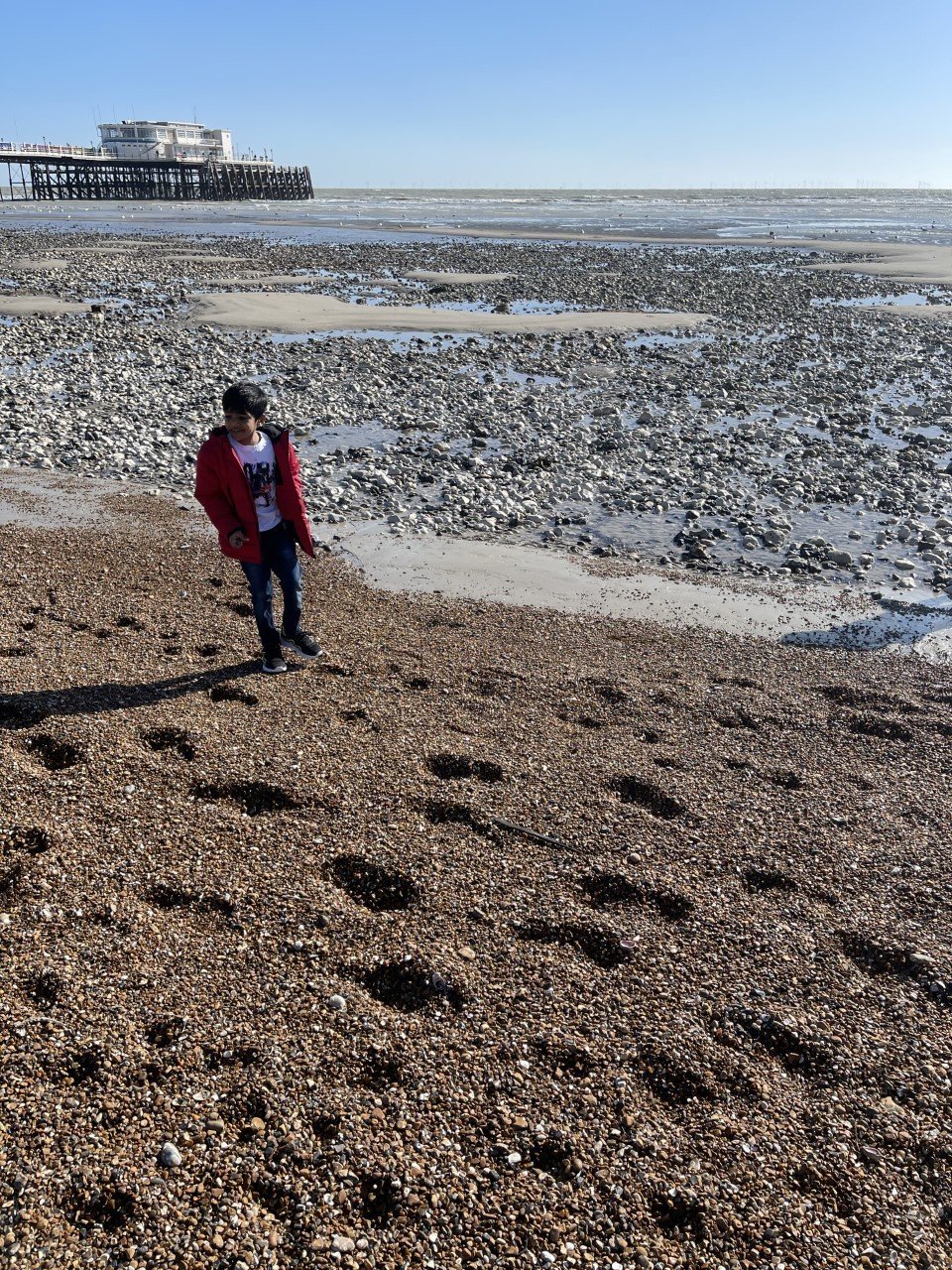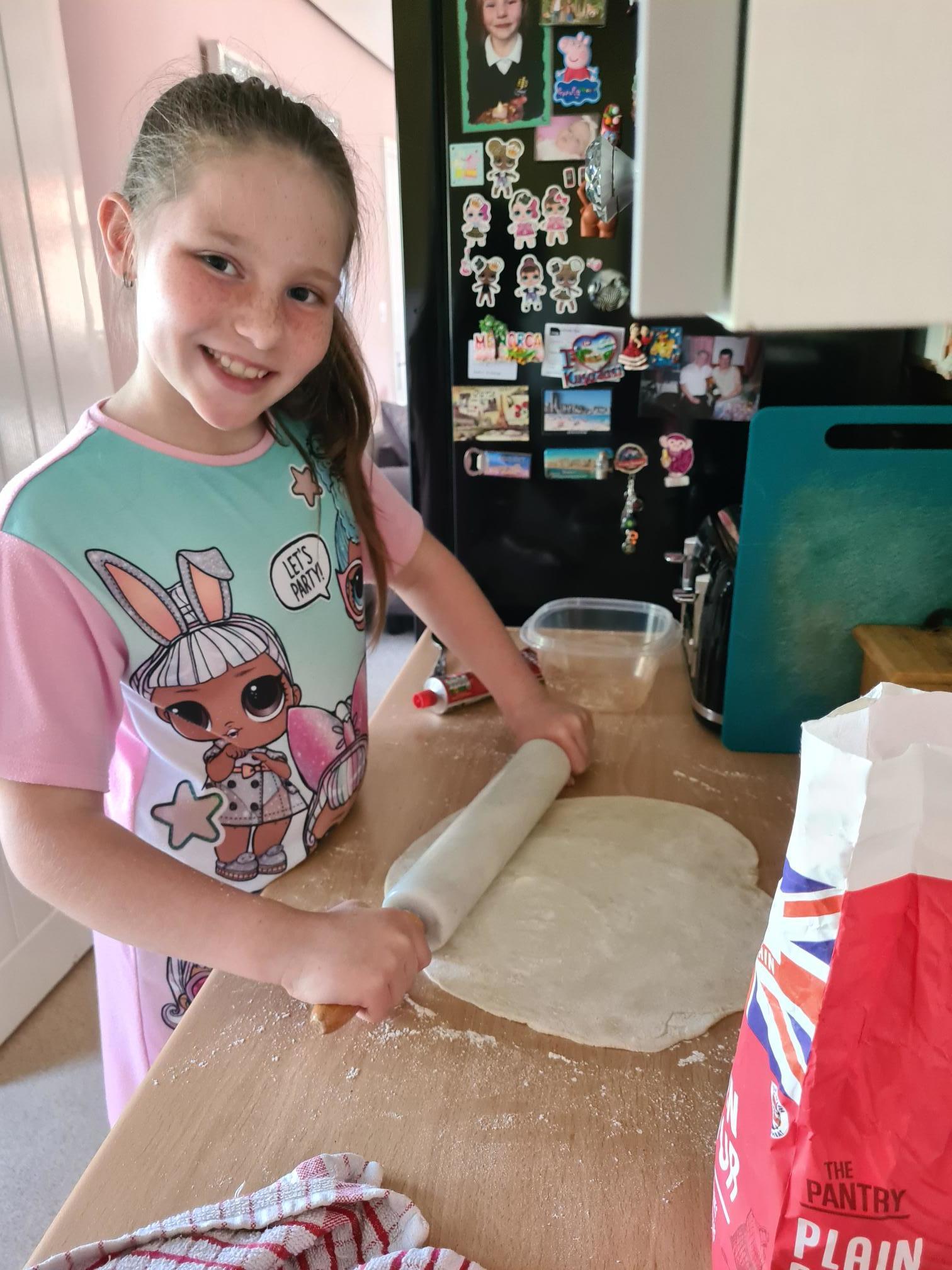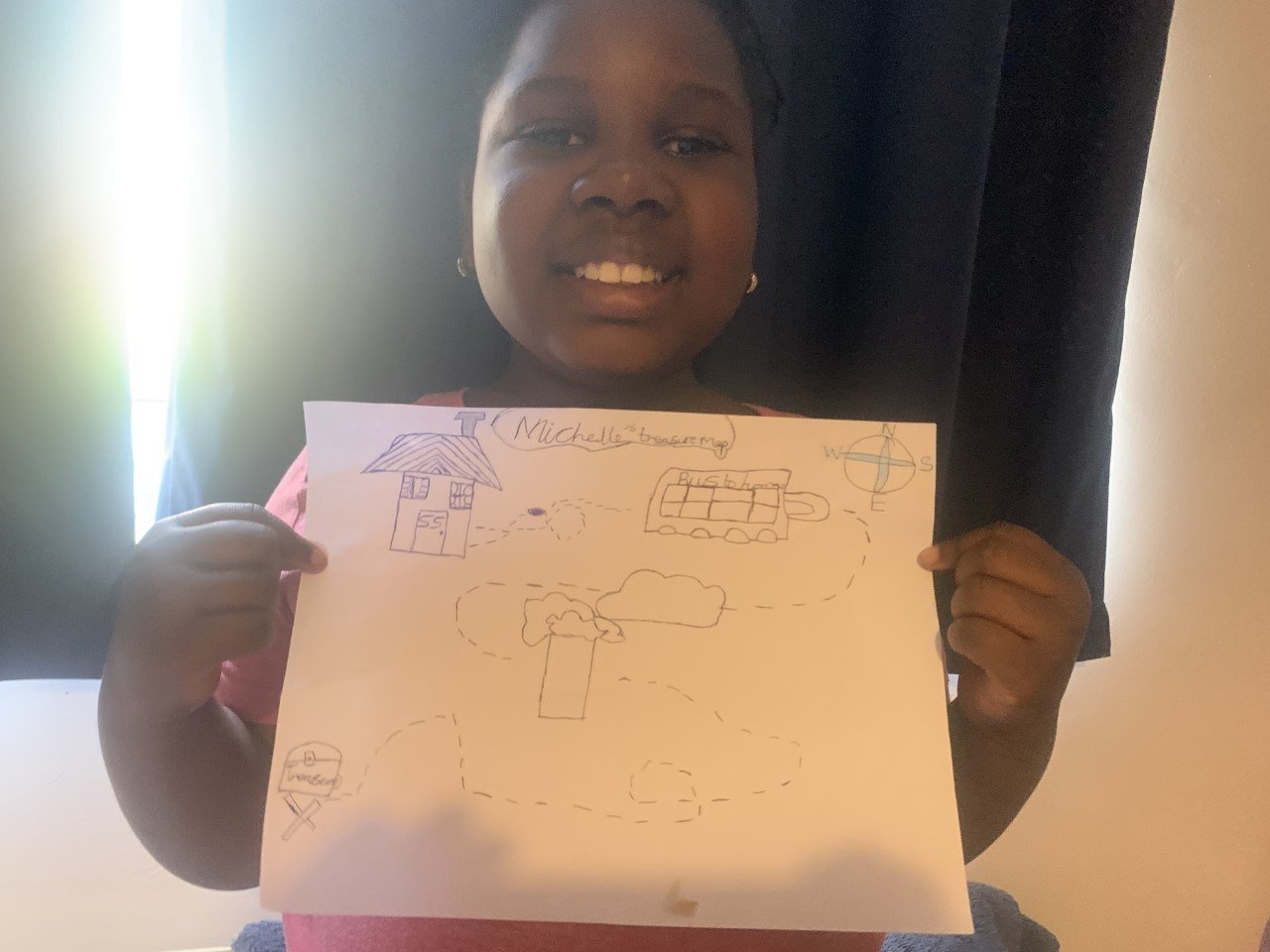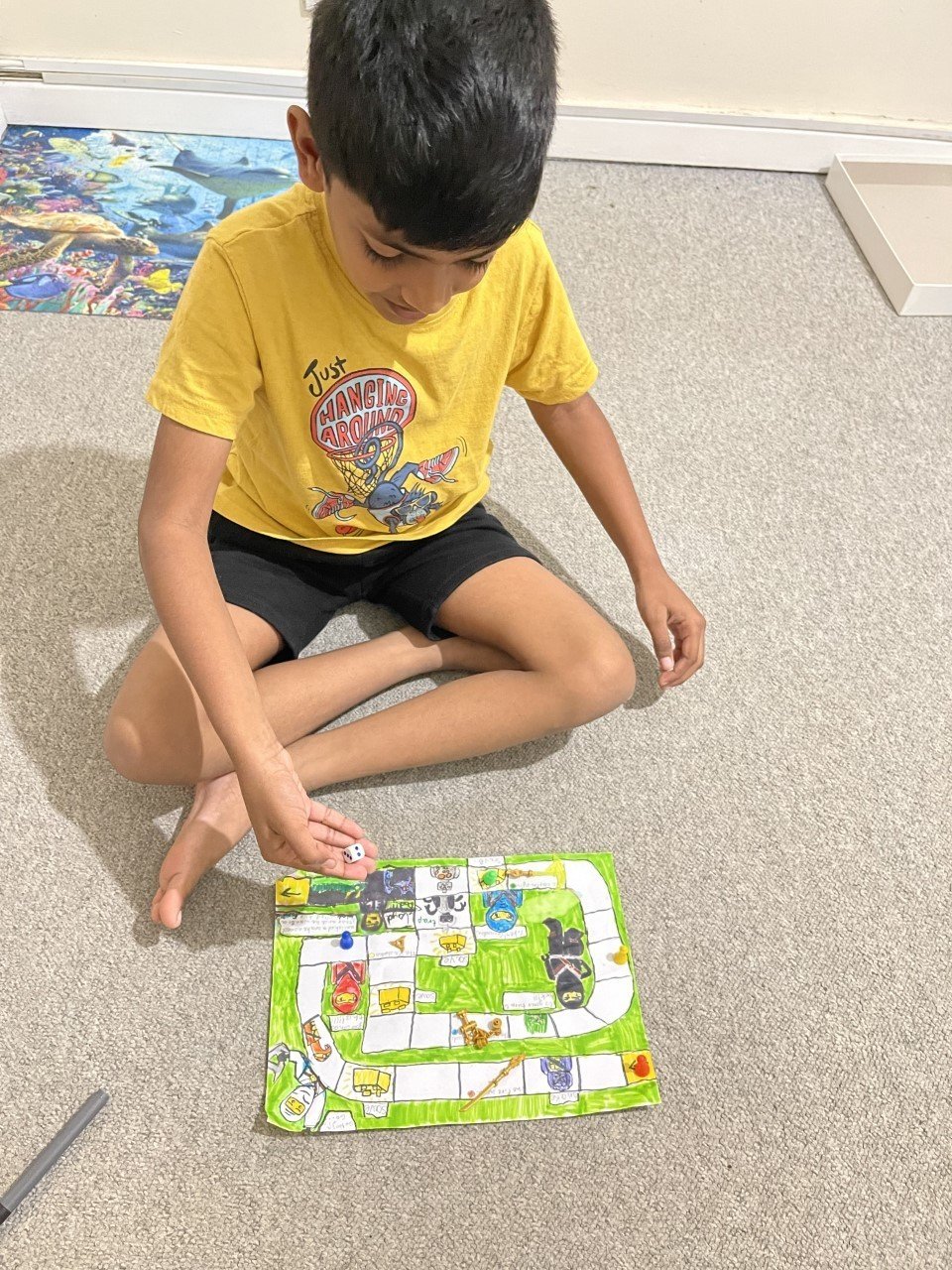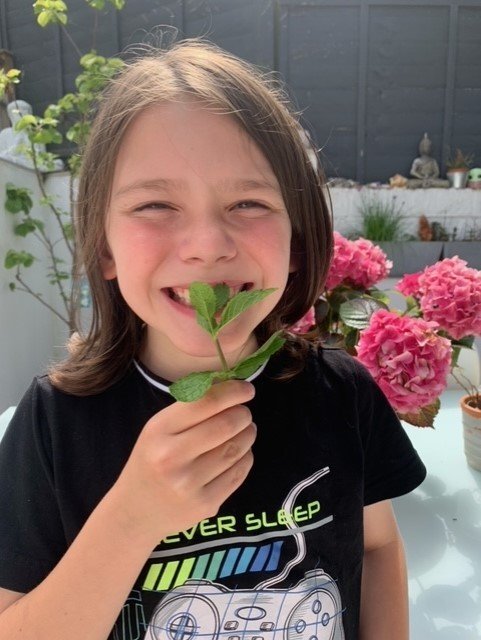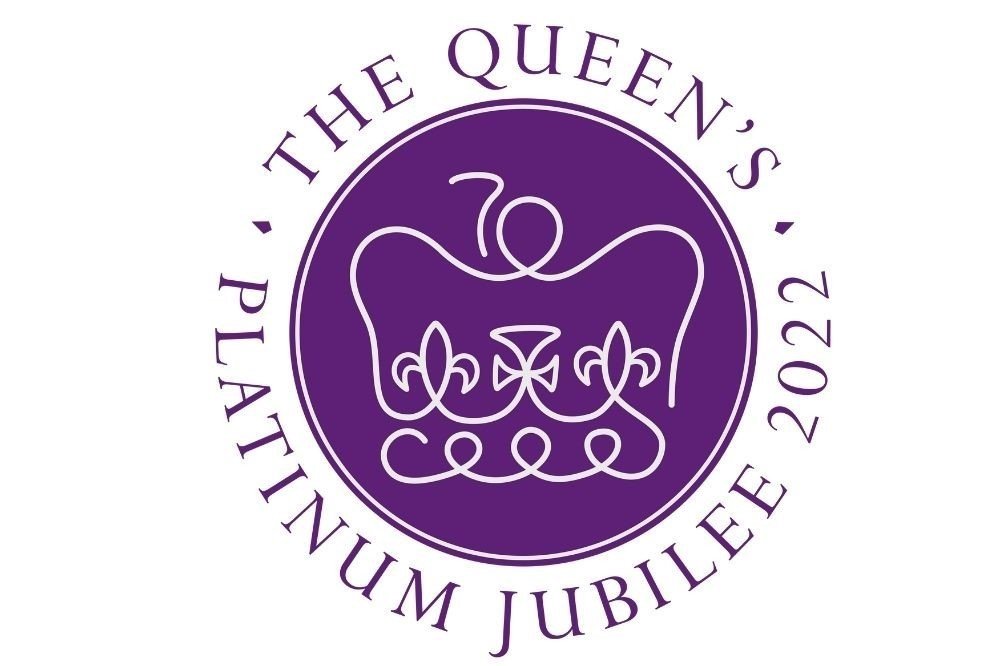 To celebrate the Queen's Platinum Jubilee in Year 3, we learnt facts about the royal family and had lots of fun at our school Jubilee party! We also created a silhouette artwork to do with the Queen in class and made crowns to celebrate the special occasion.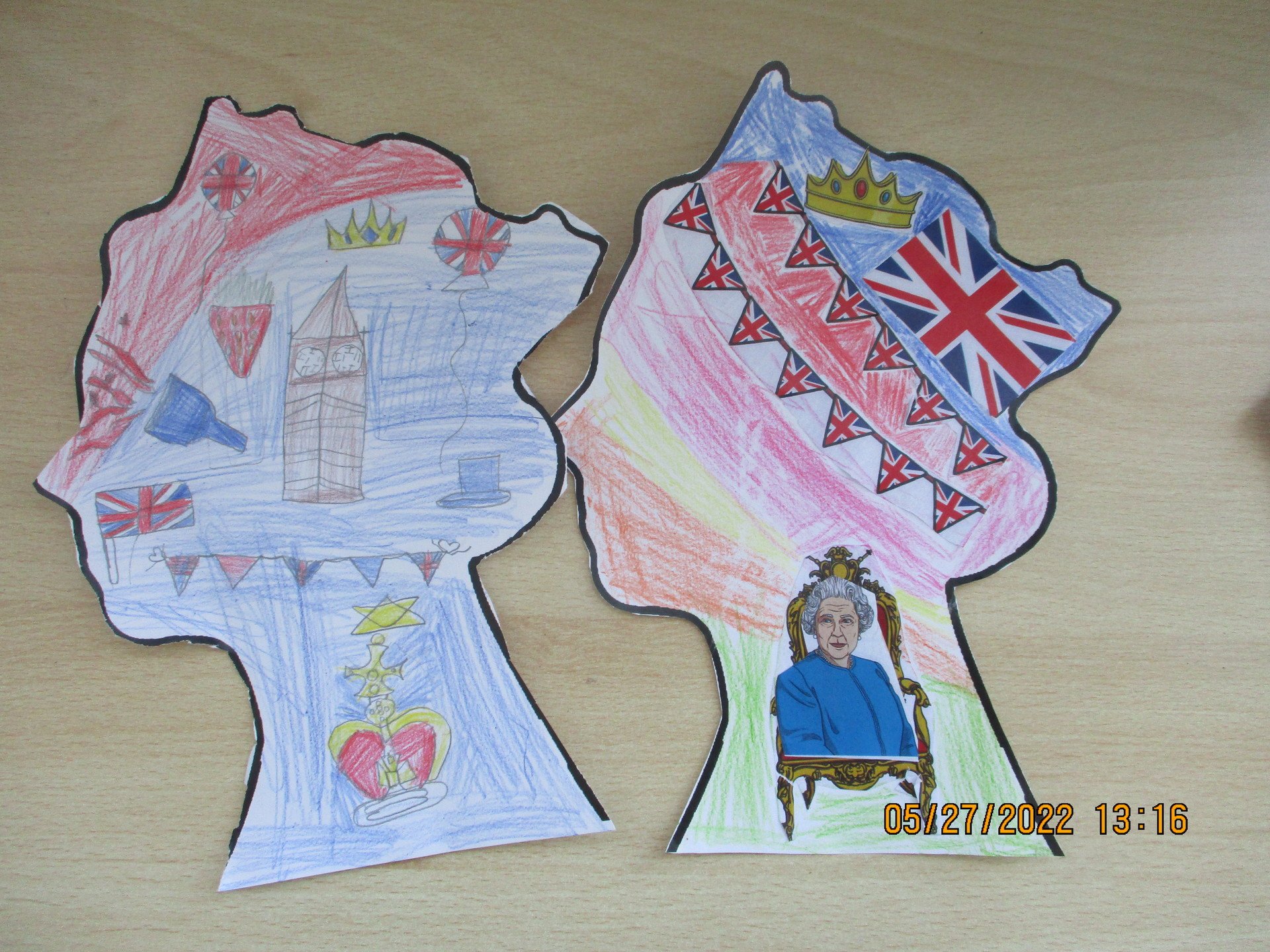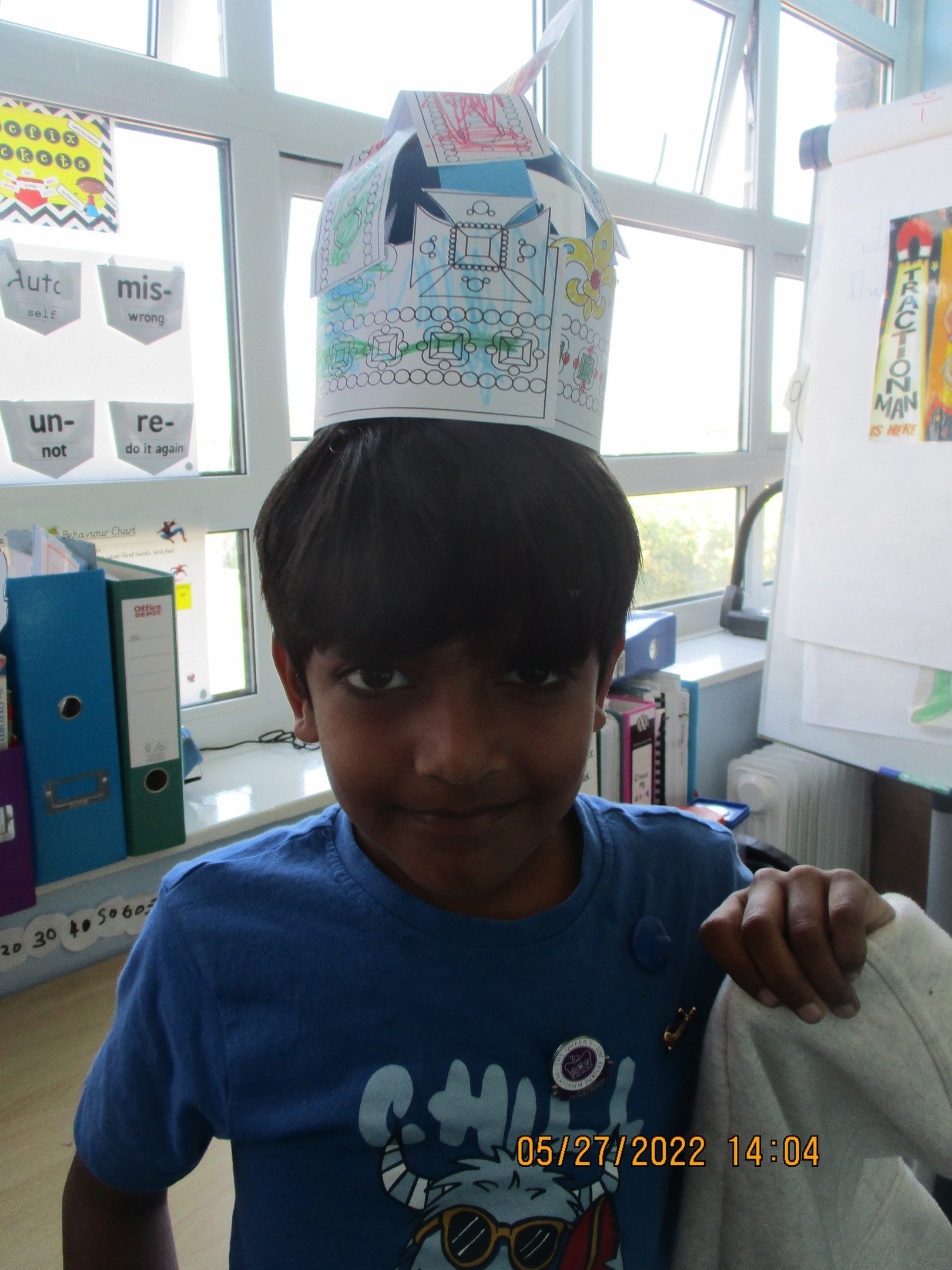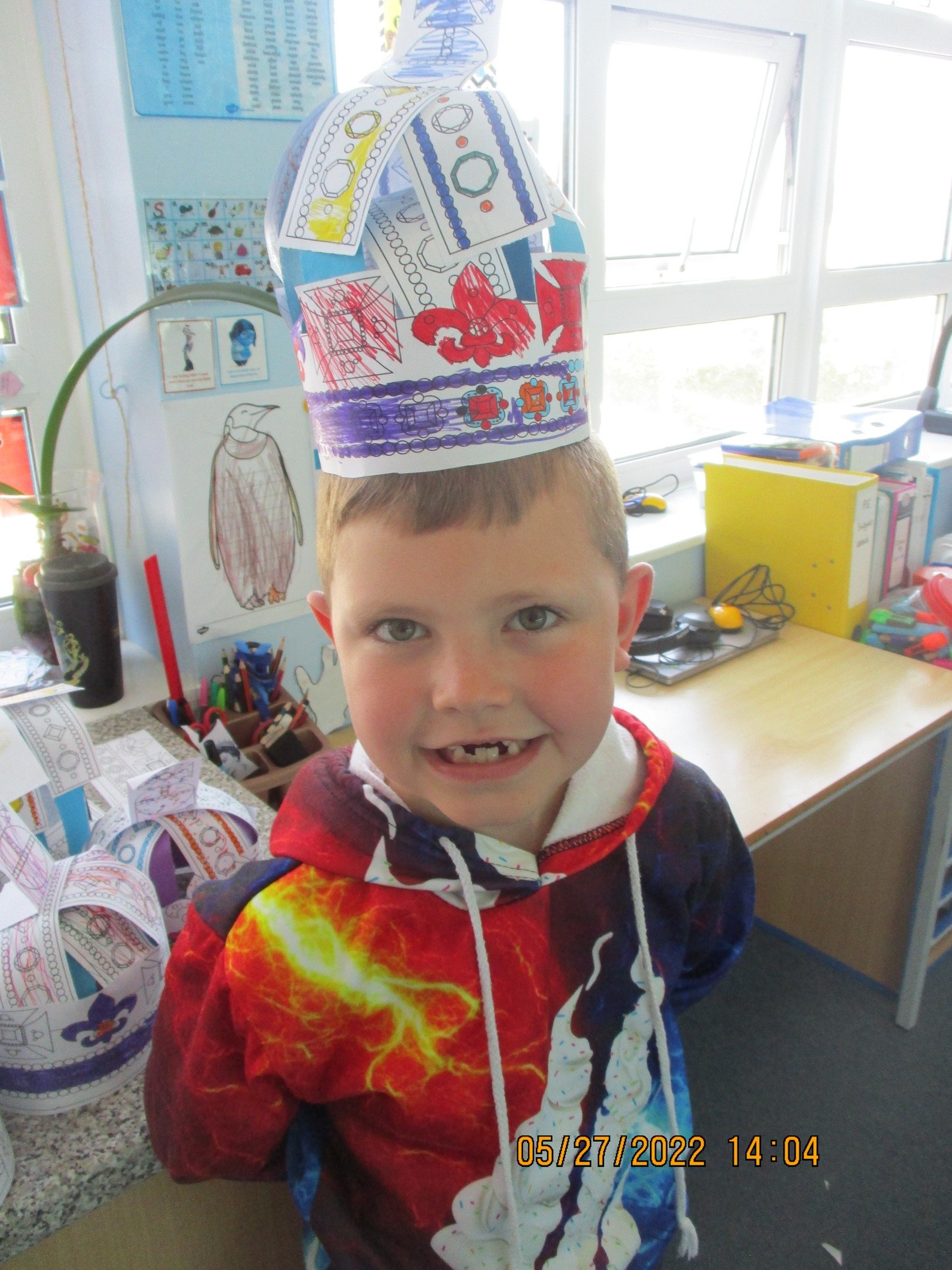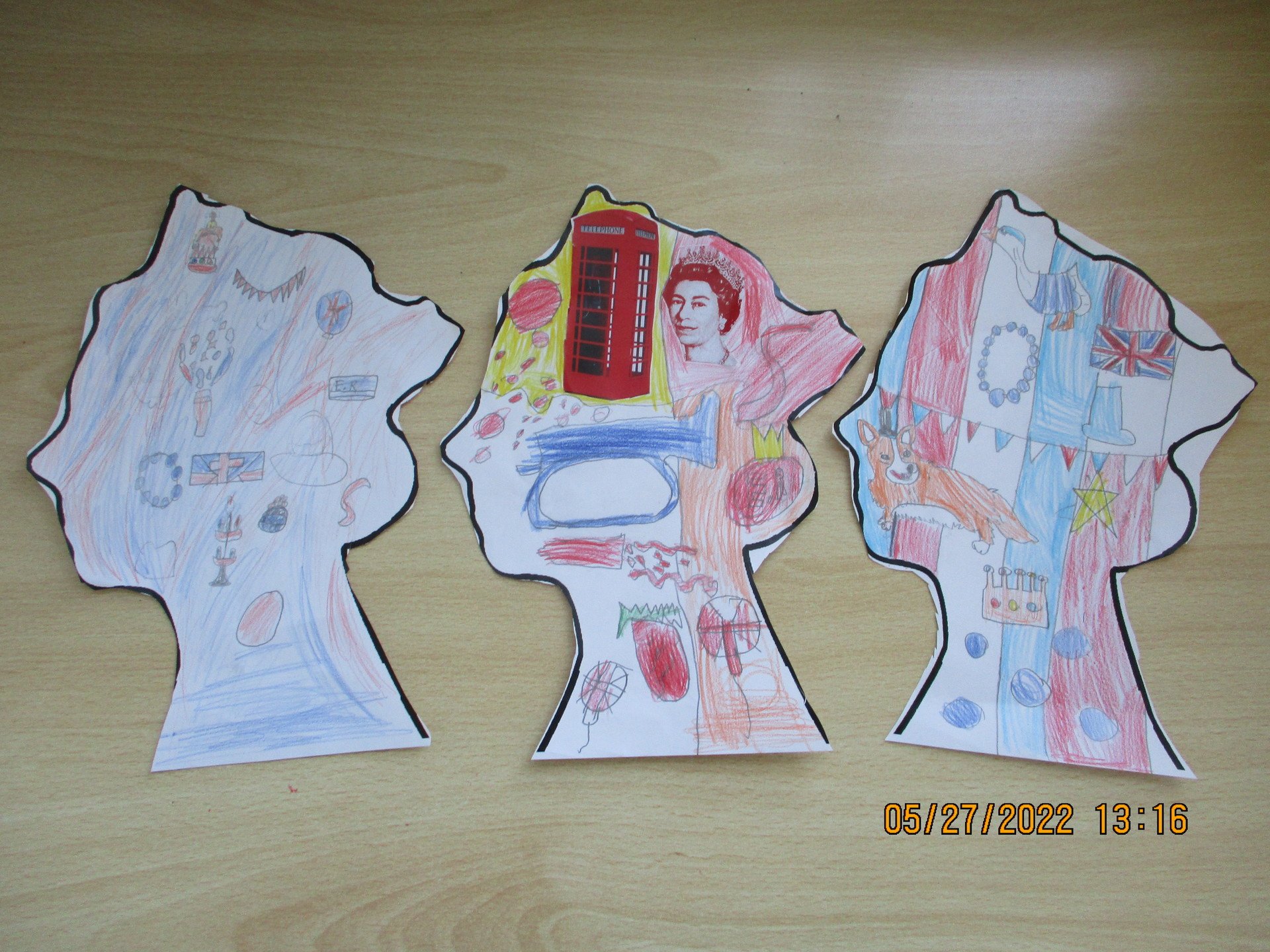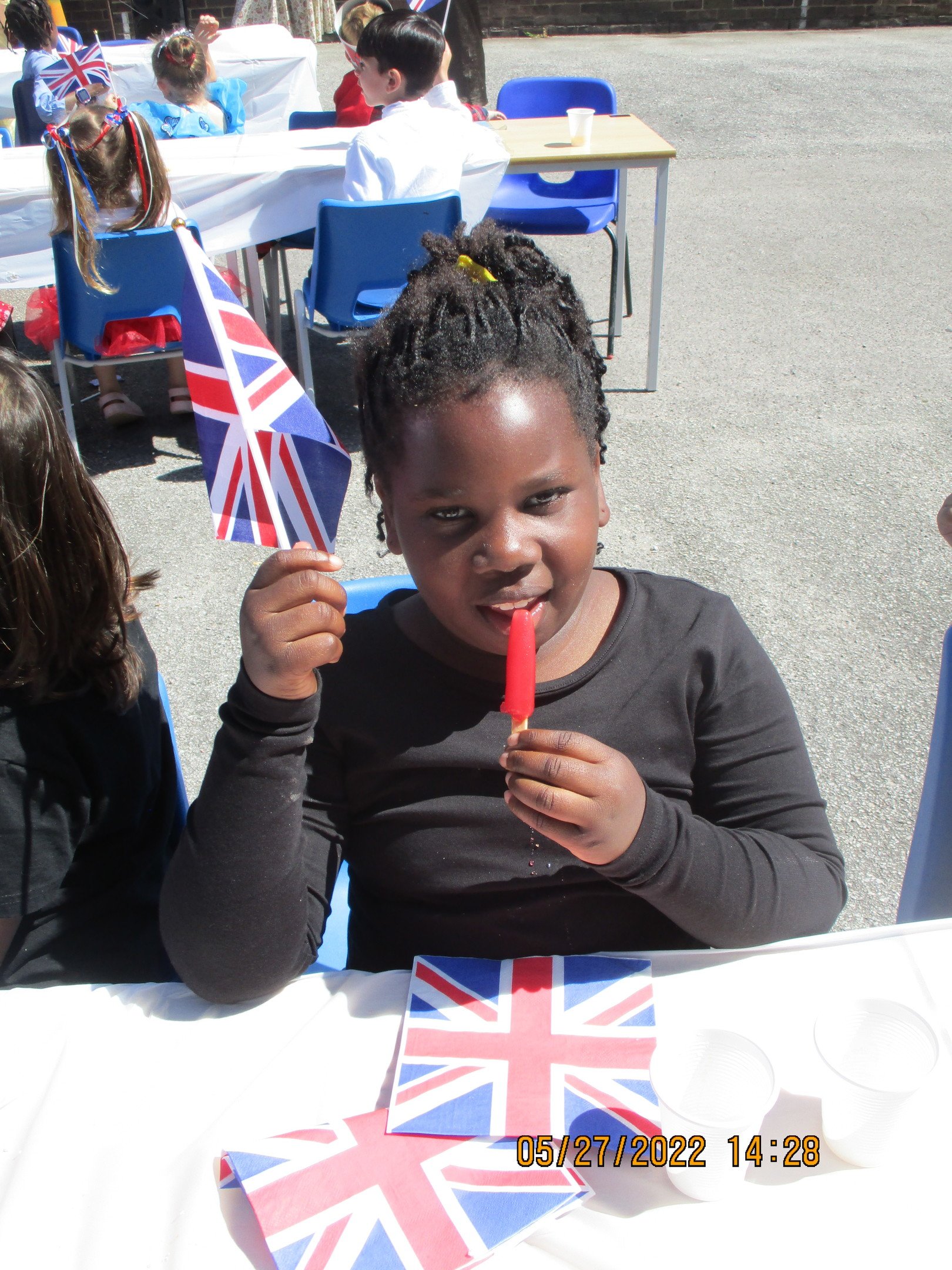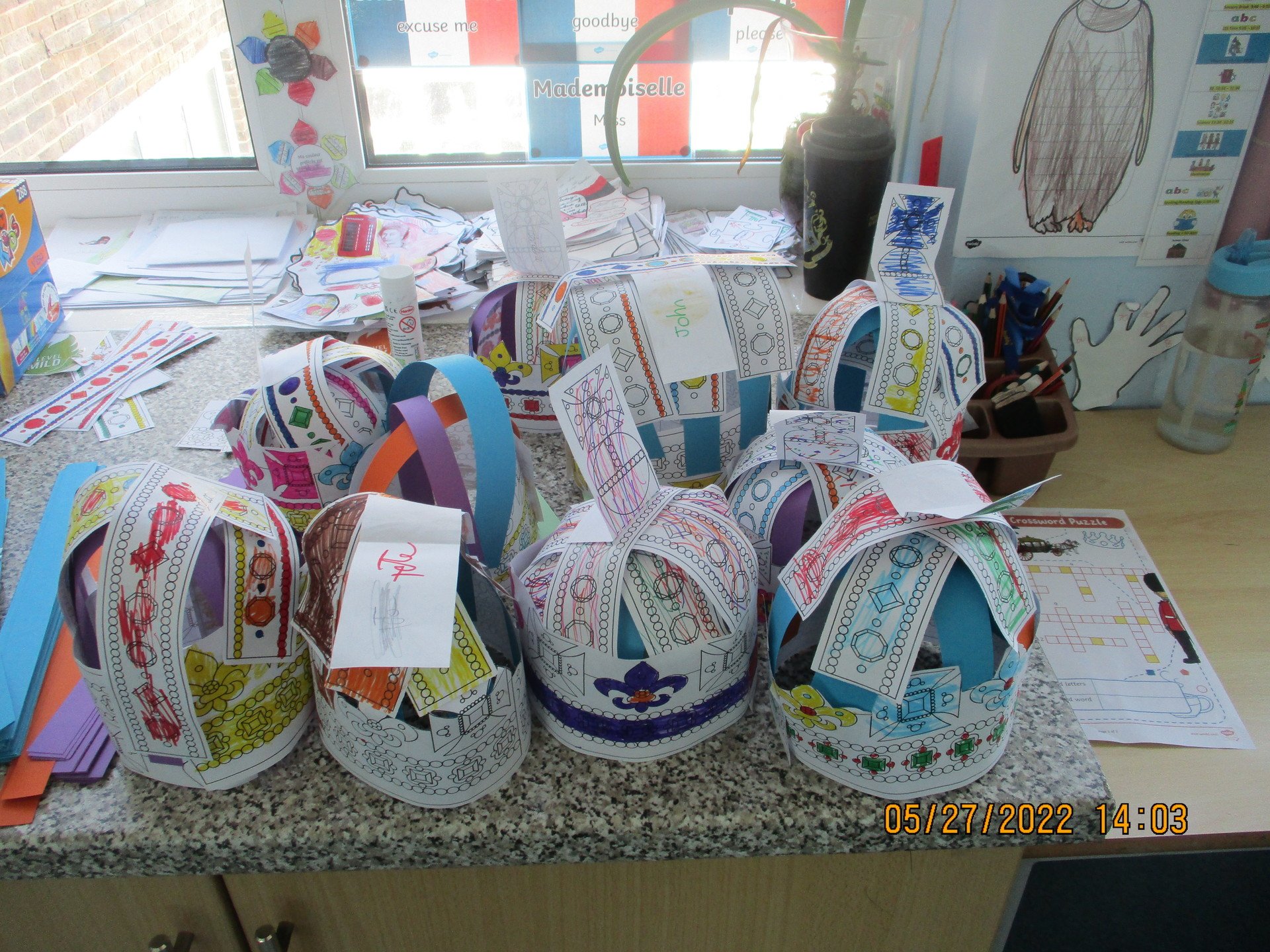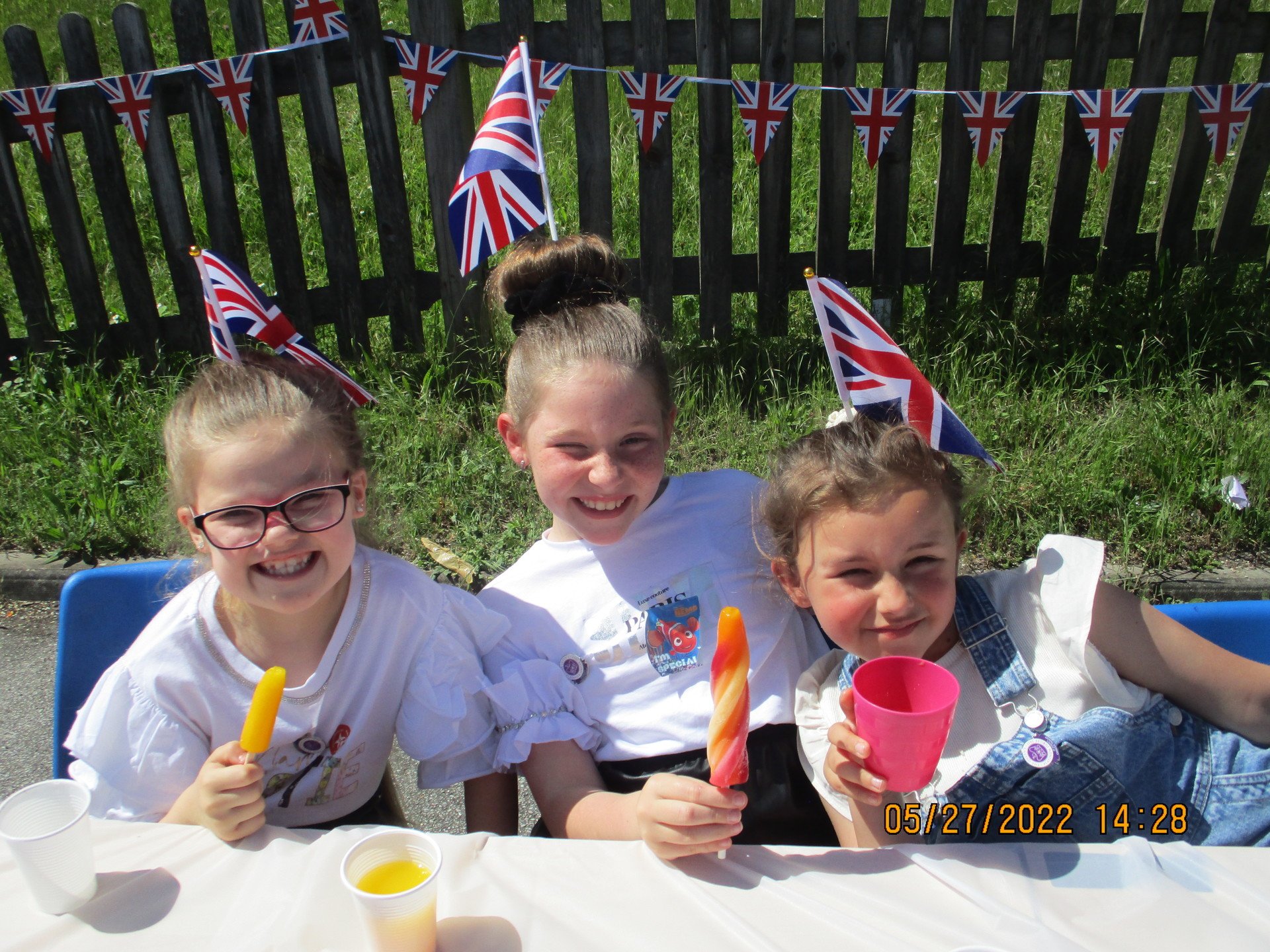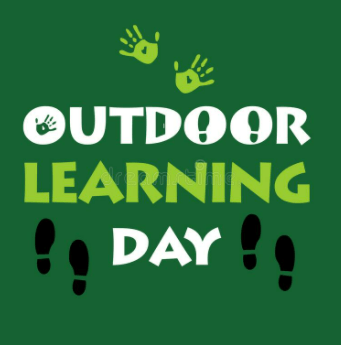 For our Outdoor Learning Day we created our own race tracks using sticks to race cars on as part of our 'Transport' topic. We also used the mud kitchen, went on a leaf/flower scavenger hunt, create chalk pictures and we made bread to bake on our fire!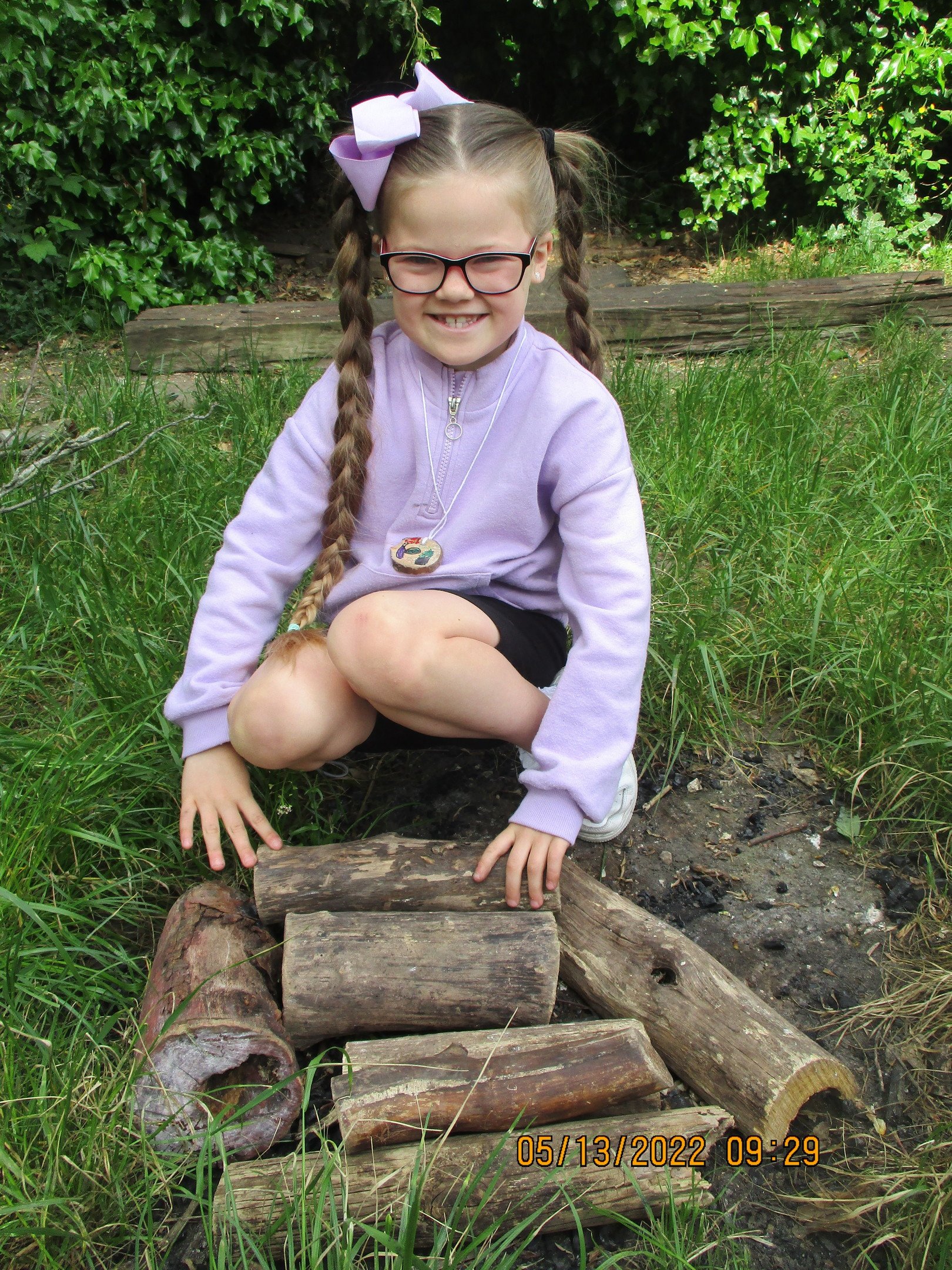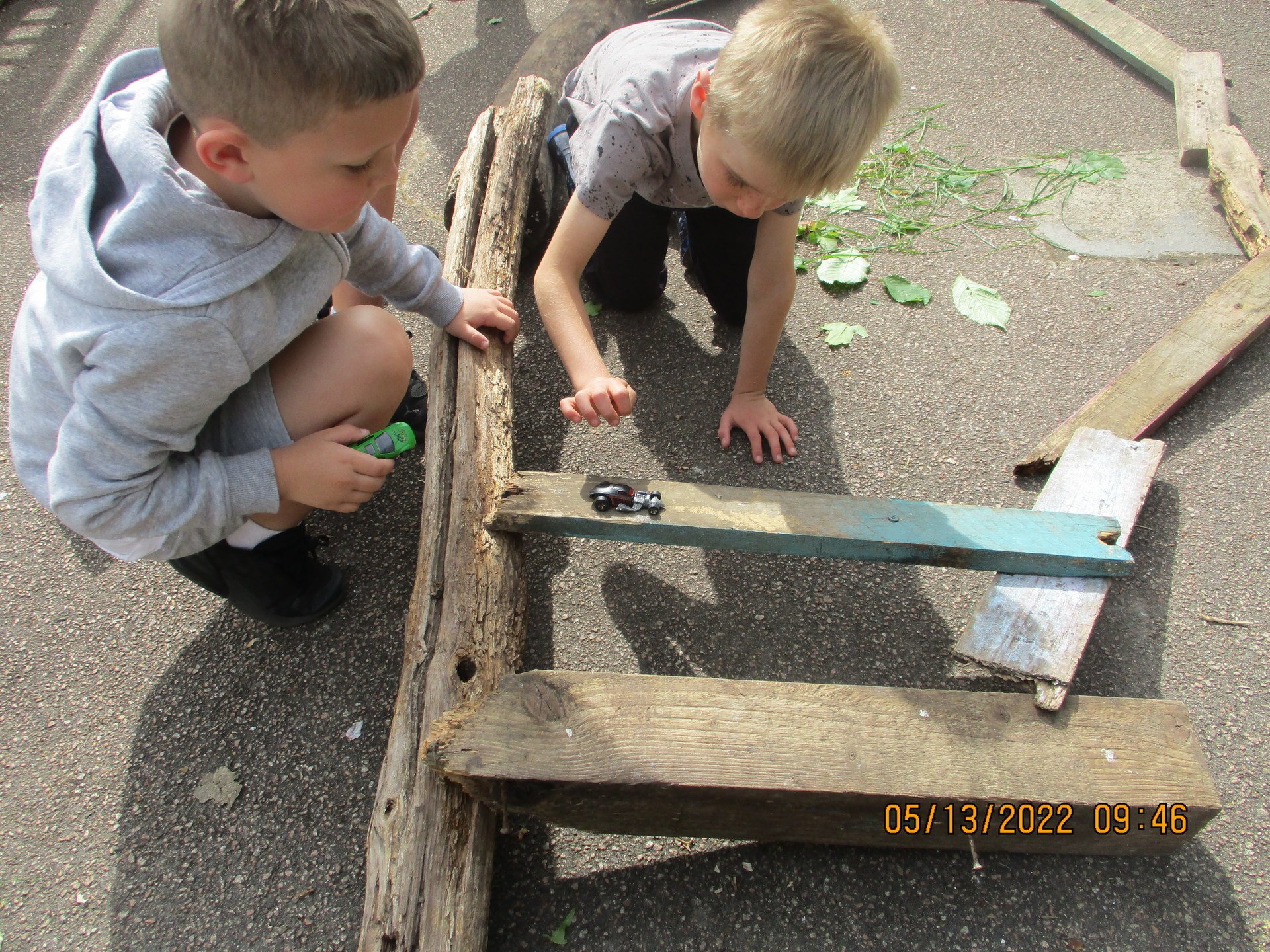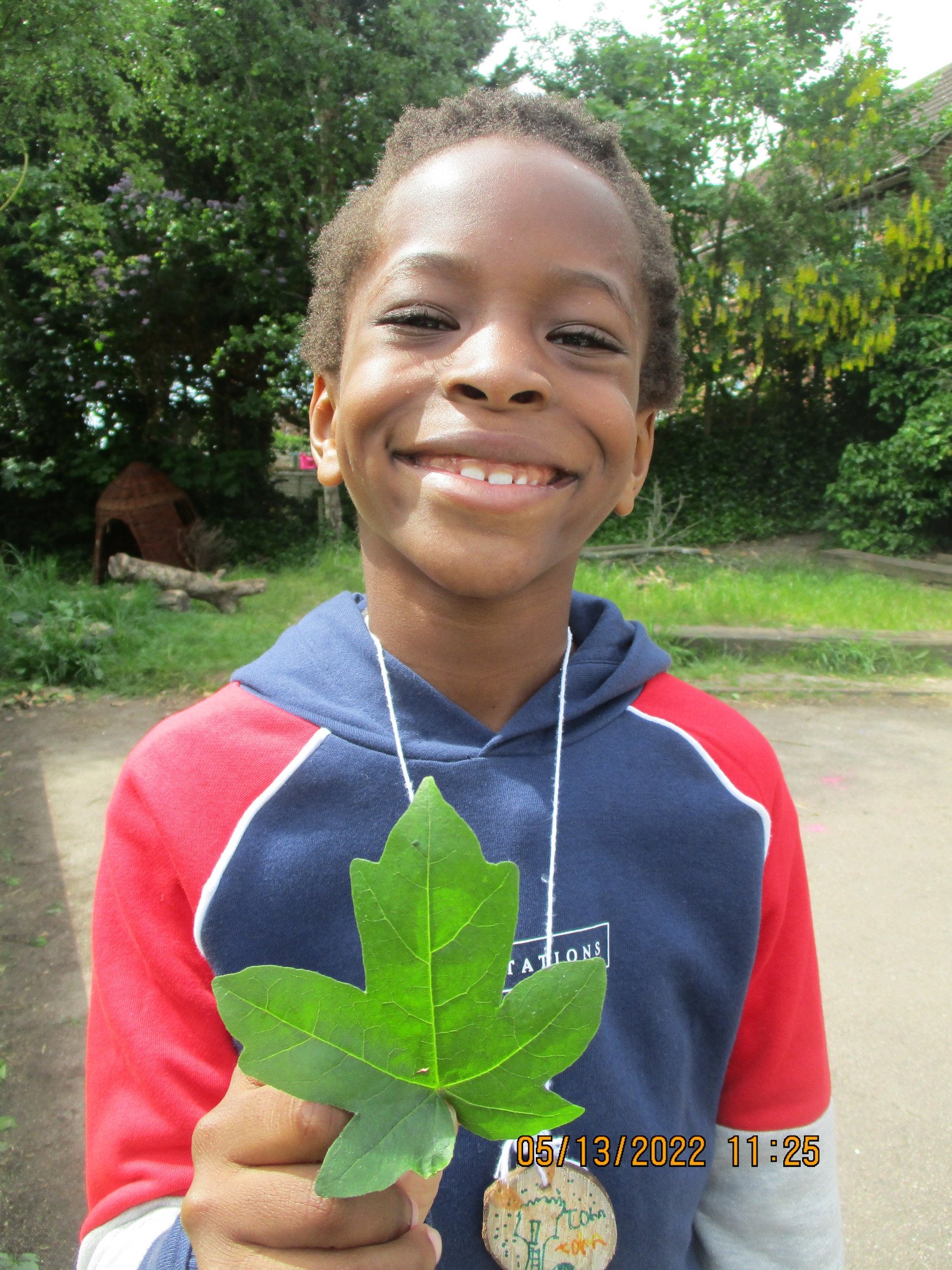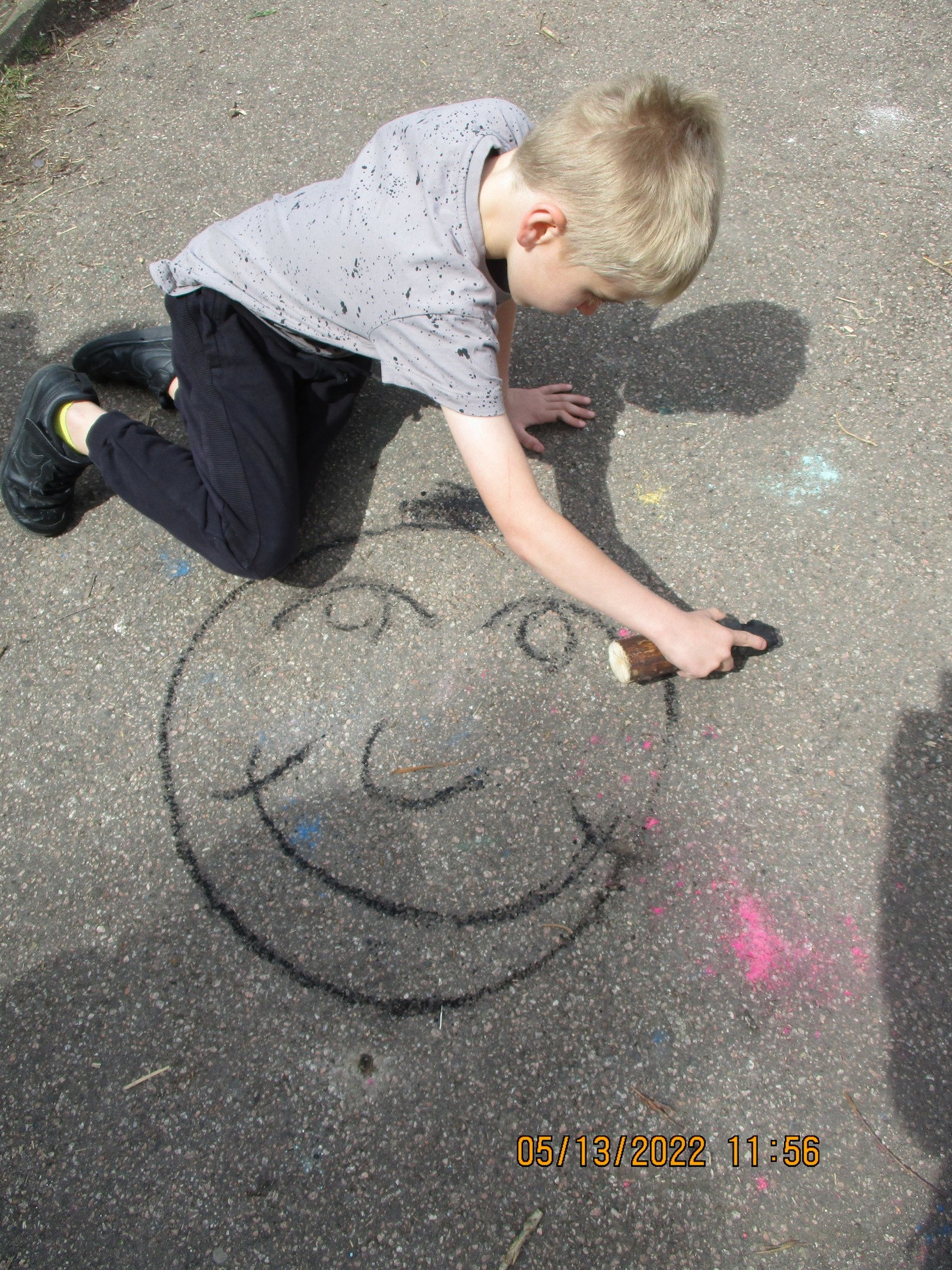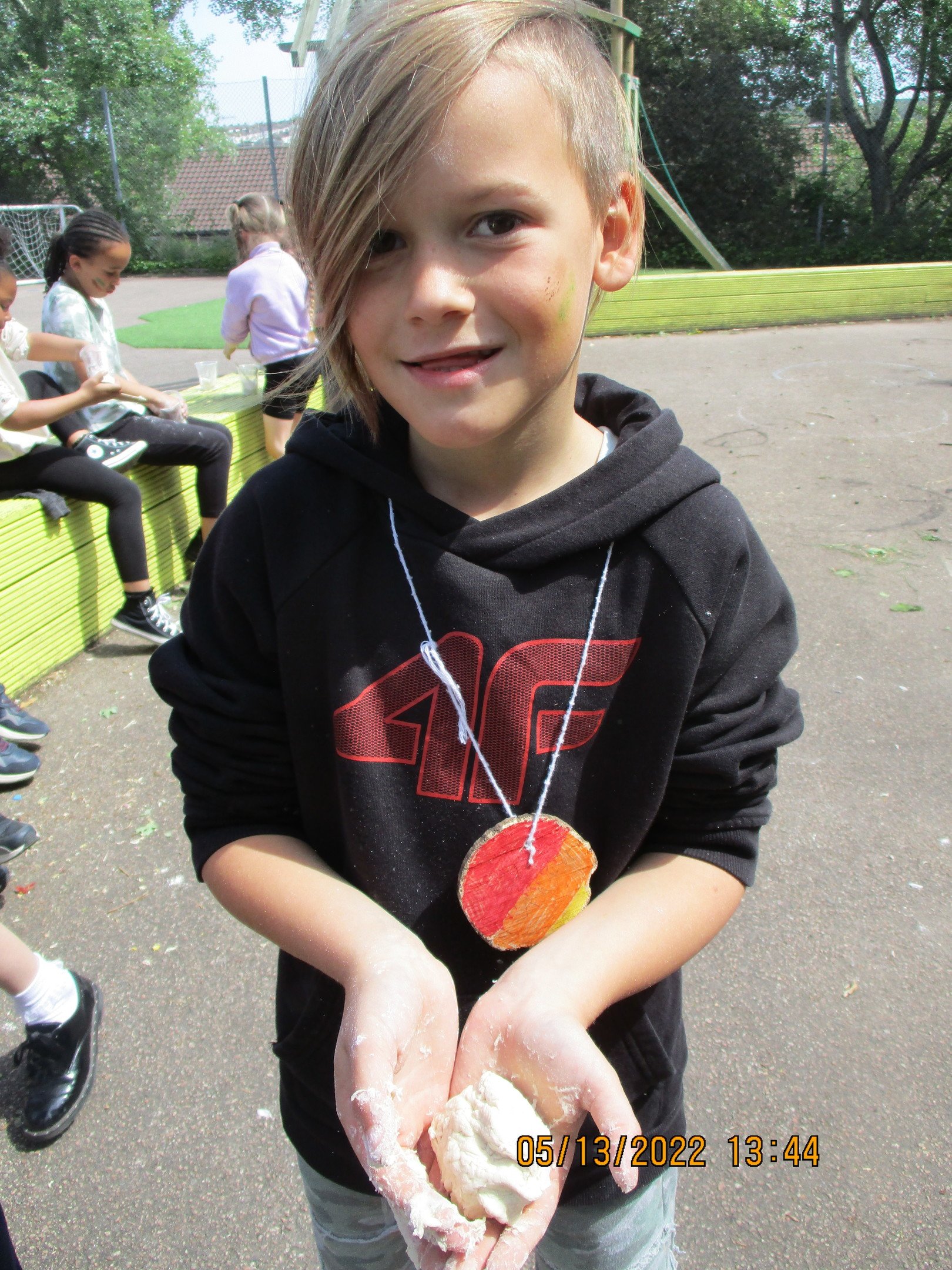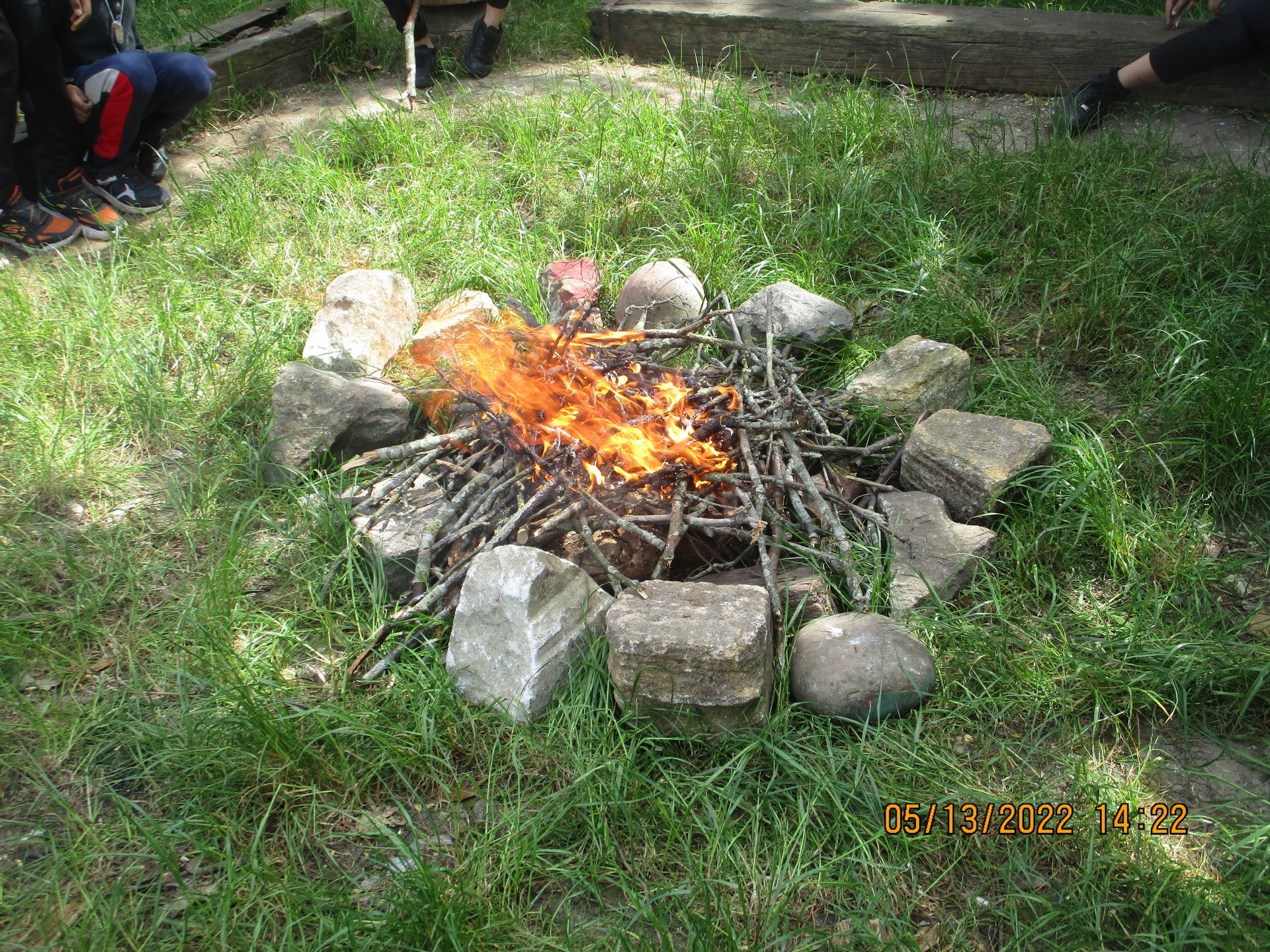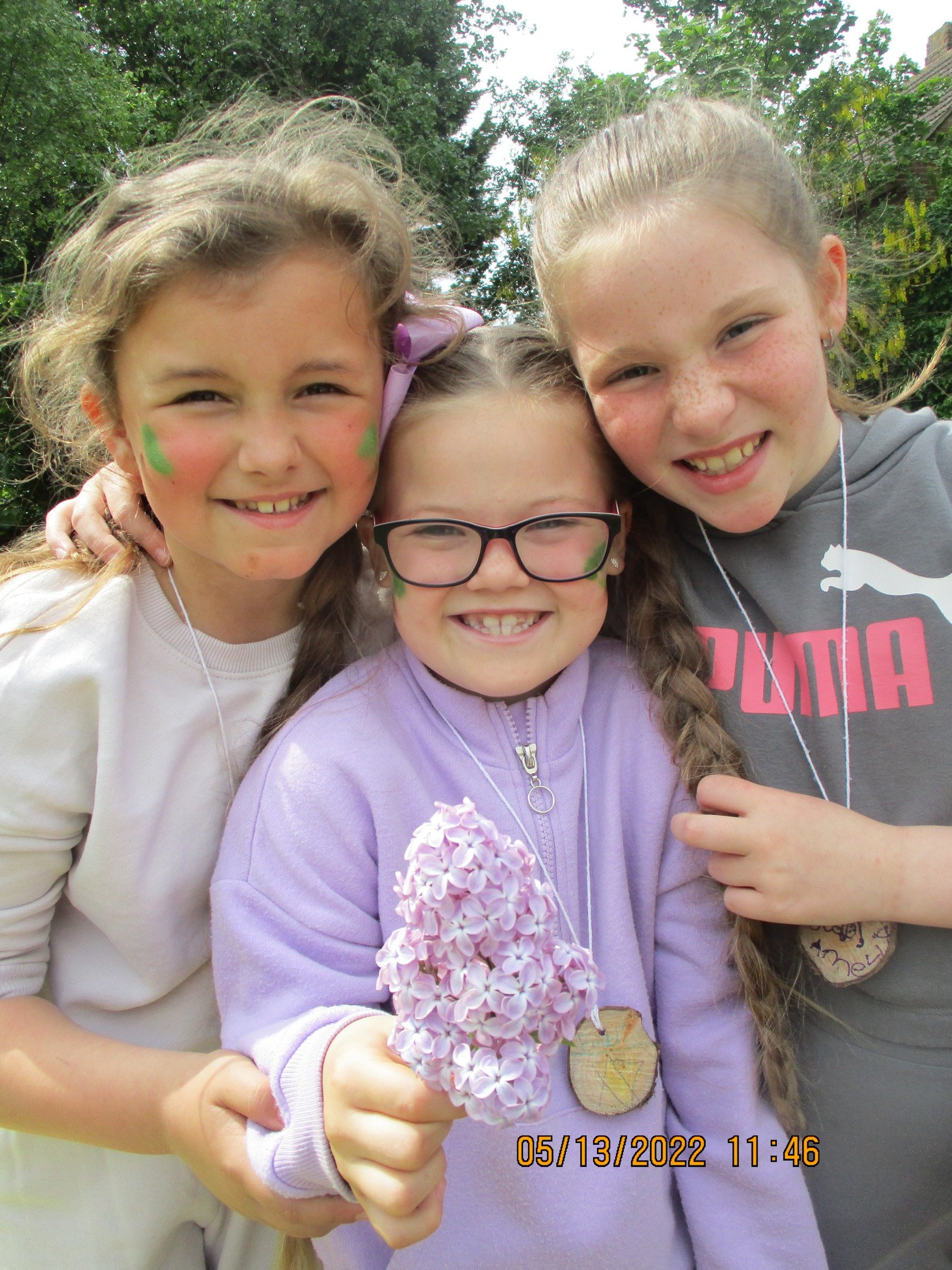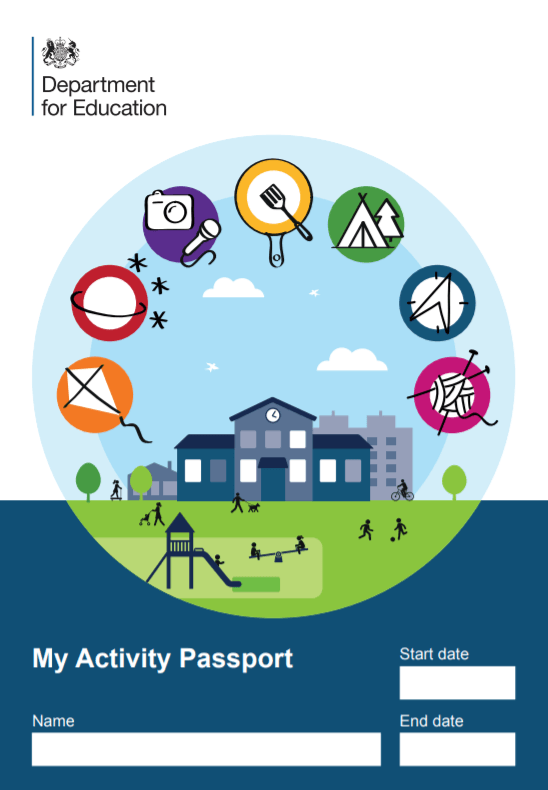 Year 3 pupils should have brought home an "Activity Passport". These passports encourage more family time and help build children's character and resilience as well as giving them new and varied experiences.
The children have until Monday June 6th to complete as many of the challenges/activities as possible. Please email in photos so that we can see what they have been doing. All challenges will be rewarded with DOJOS!
Click HERE for a copy of the Year 3 challenges. Email your pictures into myhomework@st-josephs.brighton-hove.sch.uk
Our topic for the Summer term is...
Transport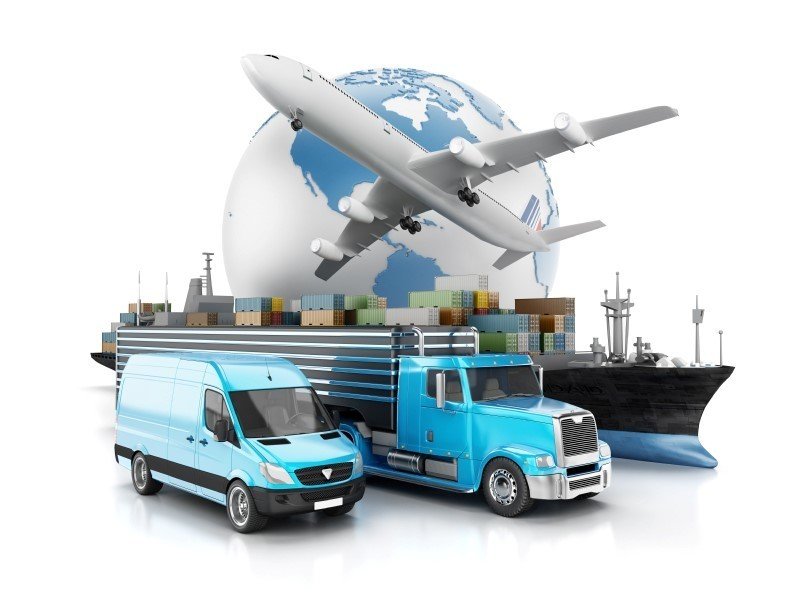 This topic will look at how different types of transport have changed the structure of our country and the significant individuals that have contributed to developments in transportation.
Some creative and fun activities to do with our topic for this half term can be found HERE.
Our Summer Term curriculum overview can also be found HERE.
As part of our Stunning Start to our Transport topic, our class received an interesting package. We passed it round and tried to guess what was inside. We then got shown some pictures from the country it originated from to help us find out what it is.
The class then nominated a child to open it up and found out that it was Simba, a Lion from Africa!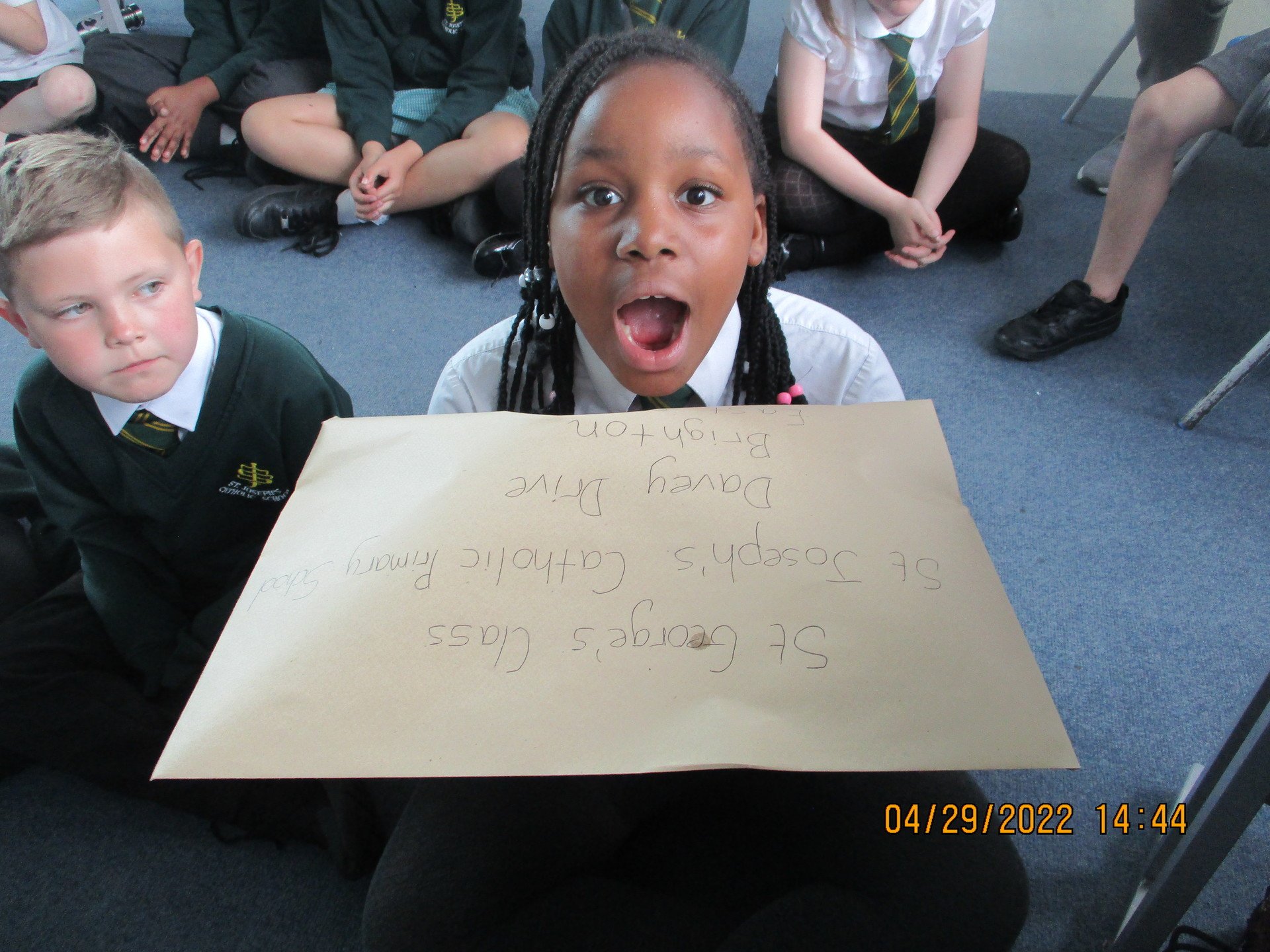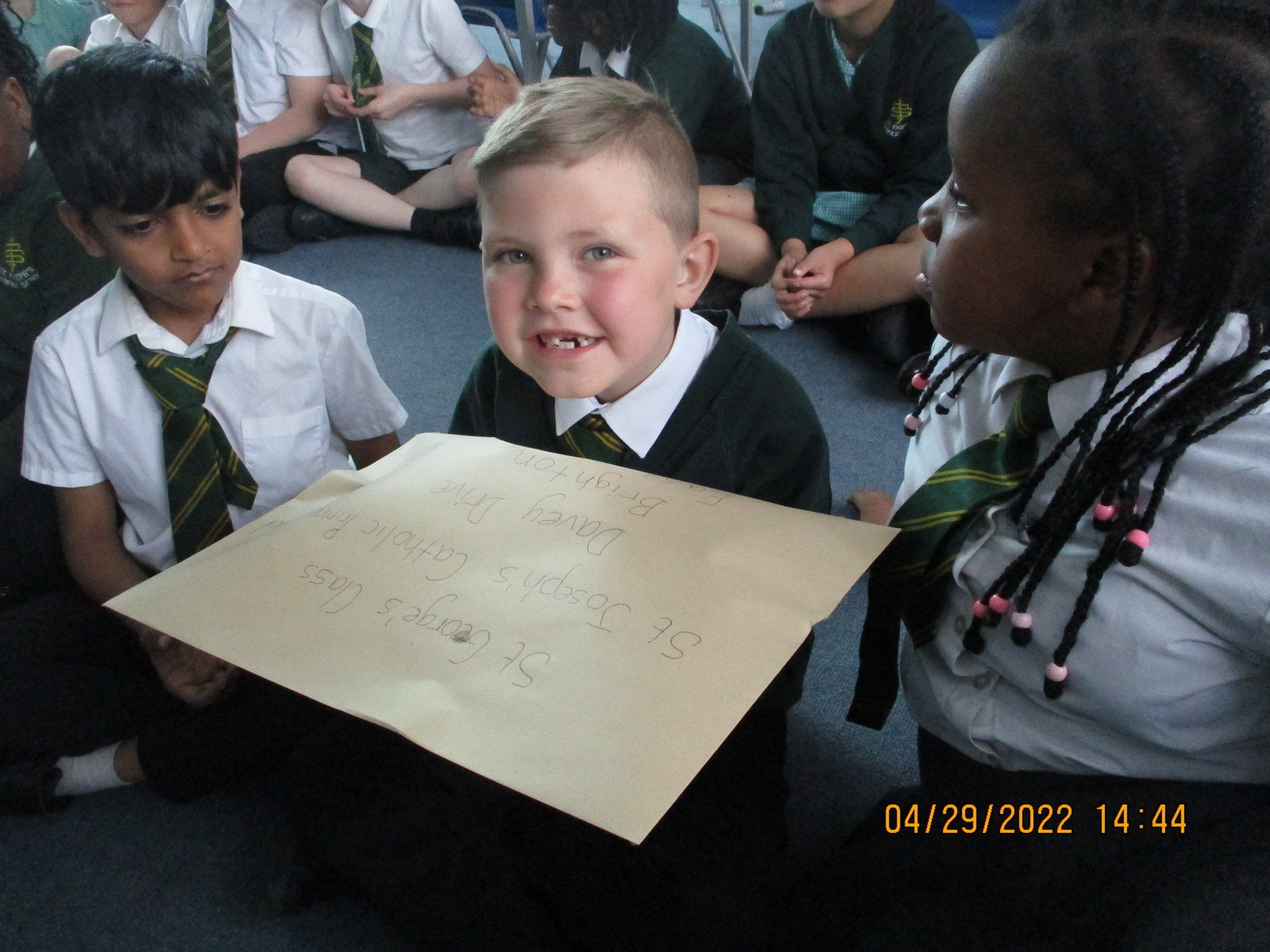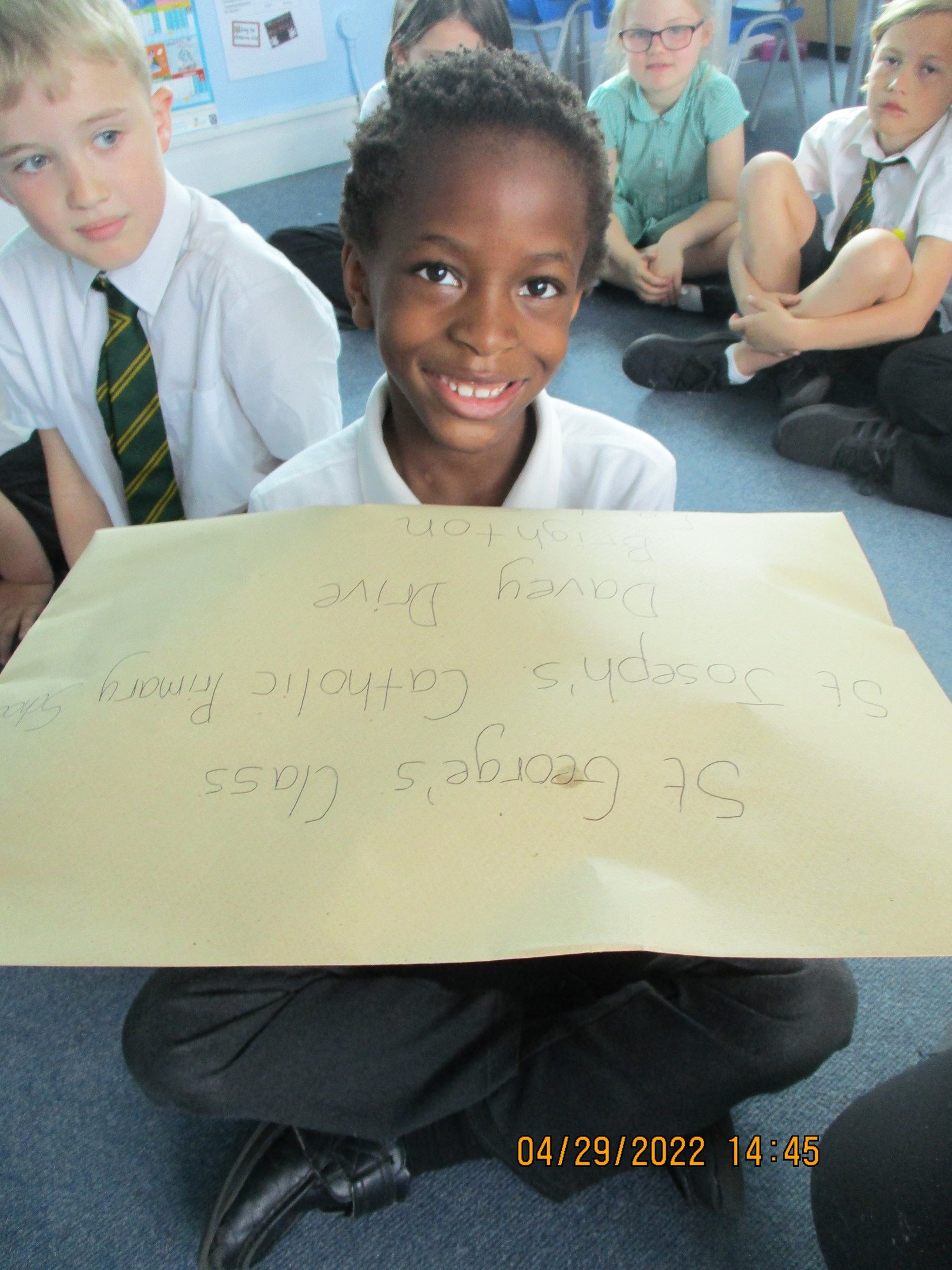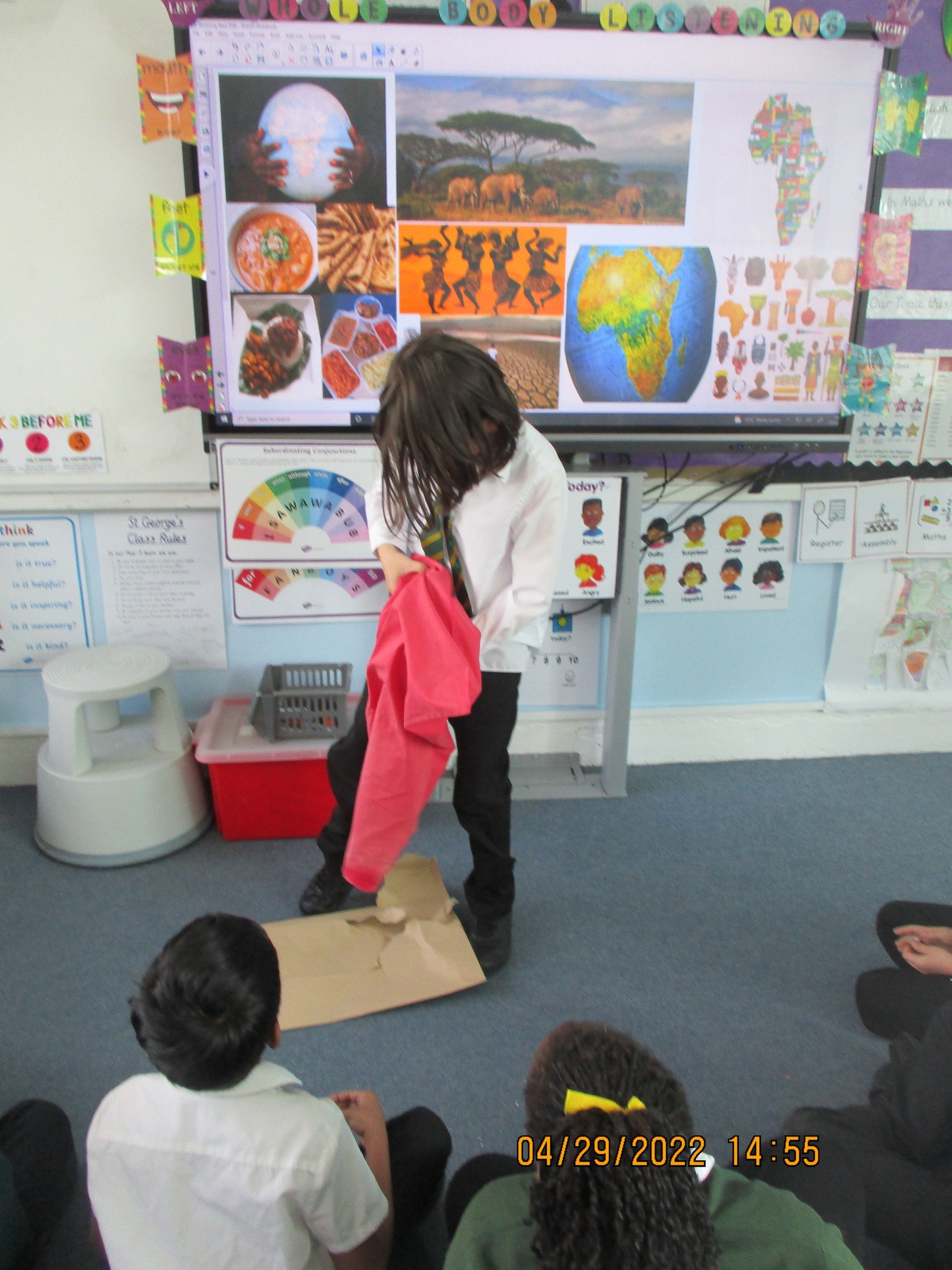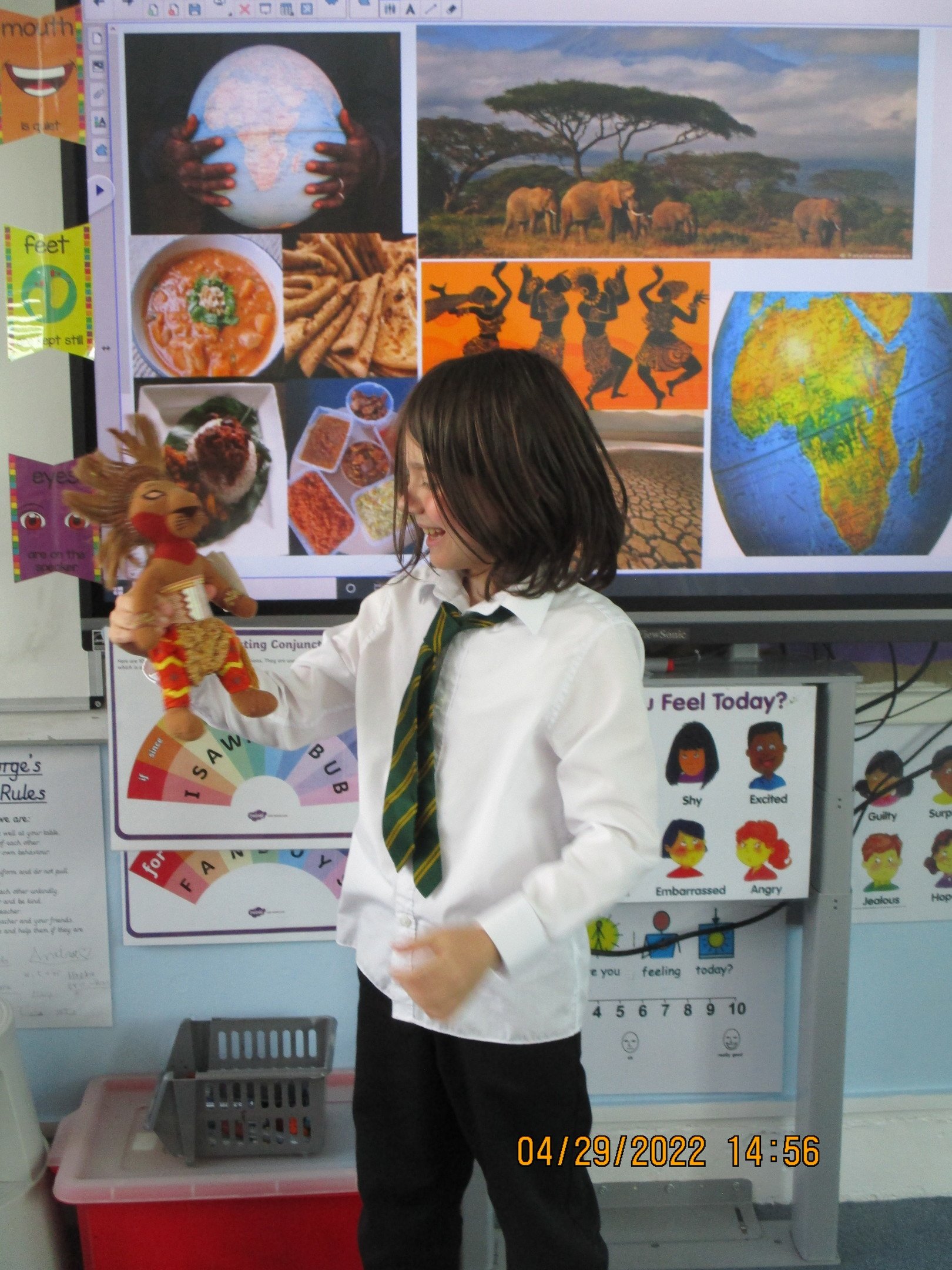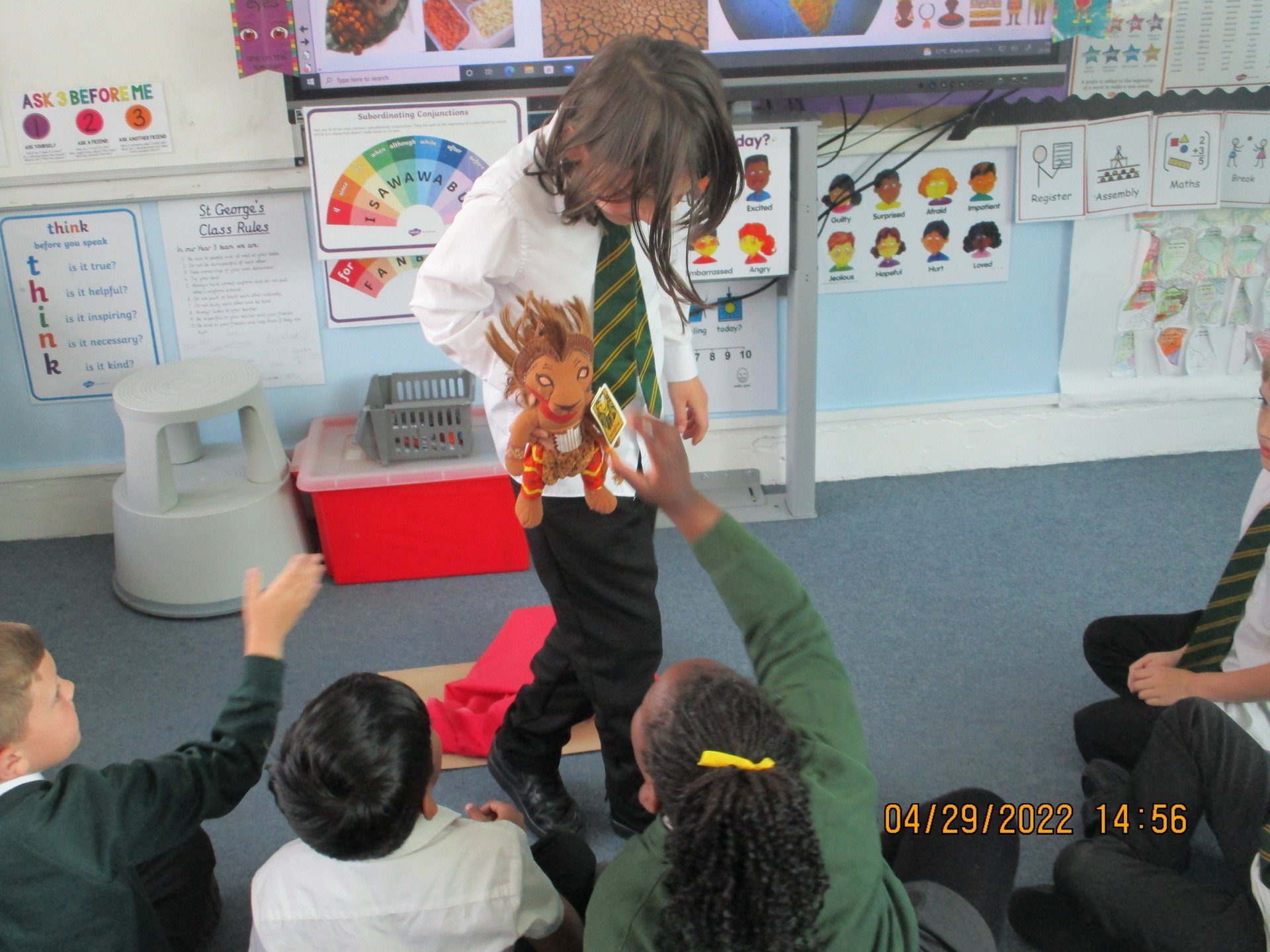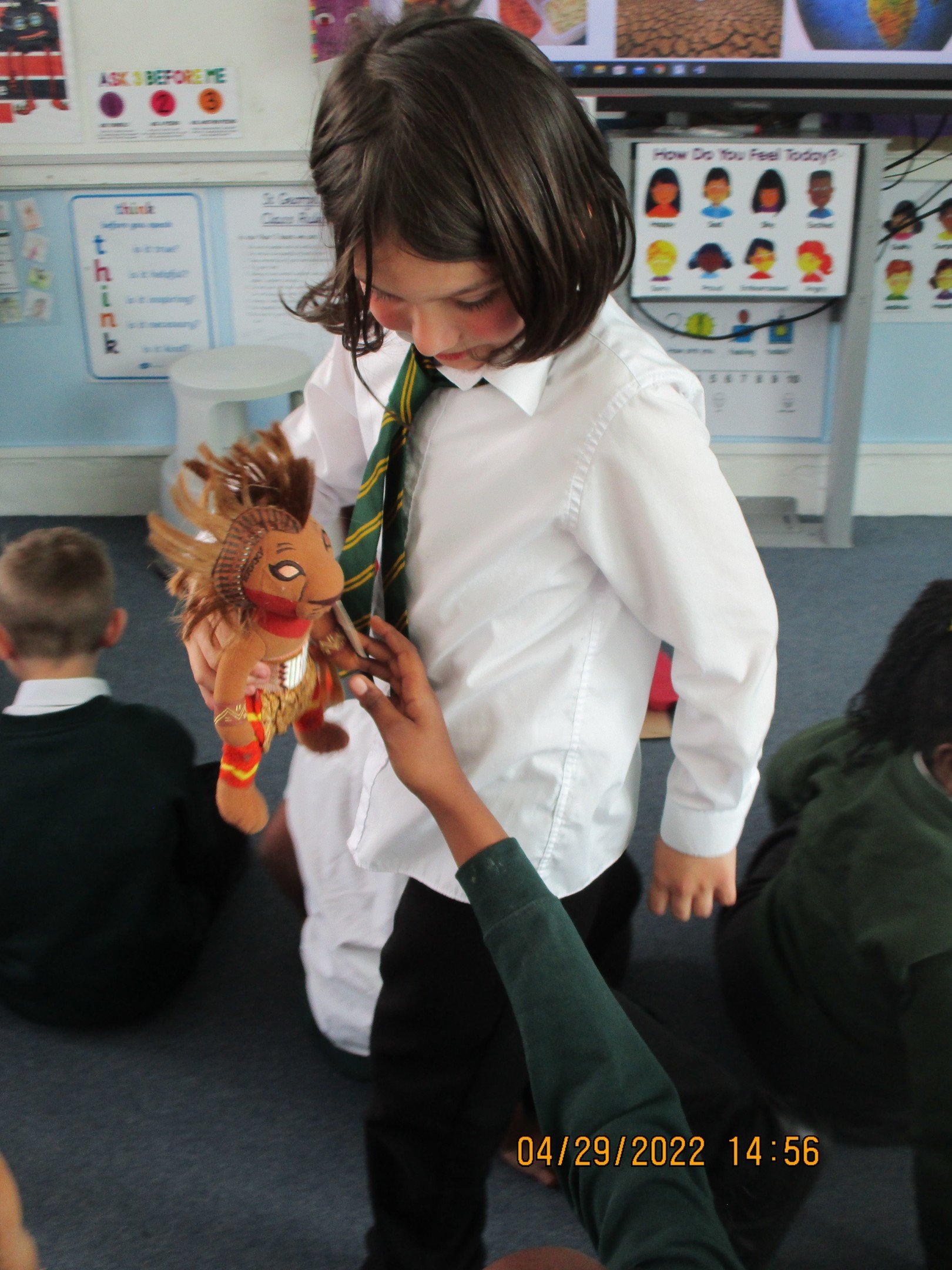 ST JOSEPH'S DAY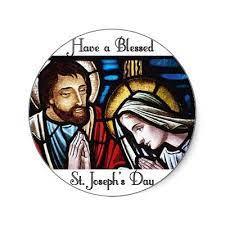 On Friday 18th March, the whole school celebrated St Joseph's Day by joining in a mass and also participating in activities in class. In Year 3 to celebrate that Joseph was a carpenter, the children made their own coasters by choosing their own image to do with St Joseph, using tracing paper and colouring pencils to draw on them. This created some lovely and colourful coasters for all the children to take home and enjoy!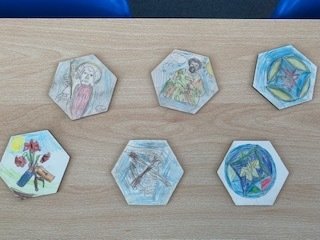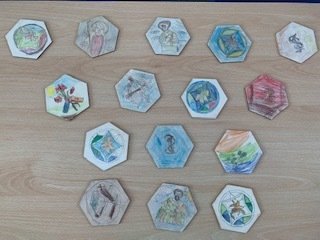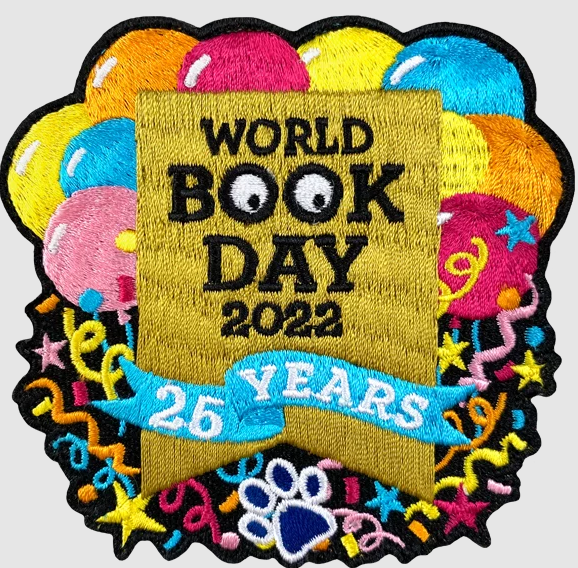 HAPPY WORLD BOOK DAY!
Children across the school today came dressed up as their favourite storybook character to celebrate World Book Day. In Year 3, to celebrate our wonderful poems we have created to do with food, we designed and painted paper plates, wrote our poems out in neat to go on them to create a colourful display. We also took part in a World Book Day quiz and enjoyed lots of wonderful stories.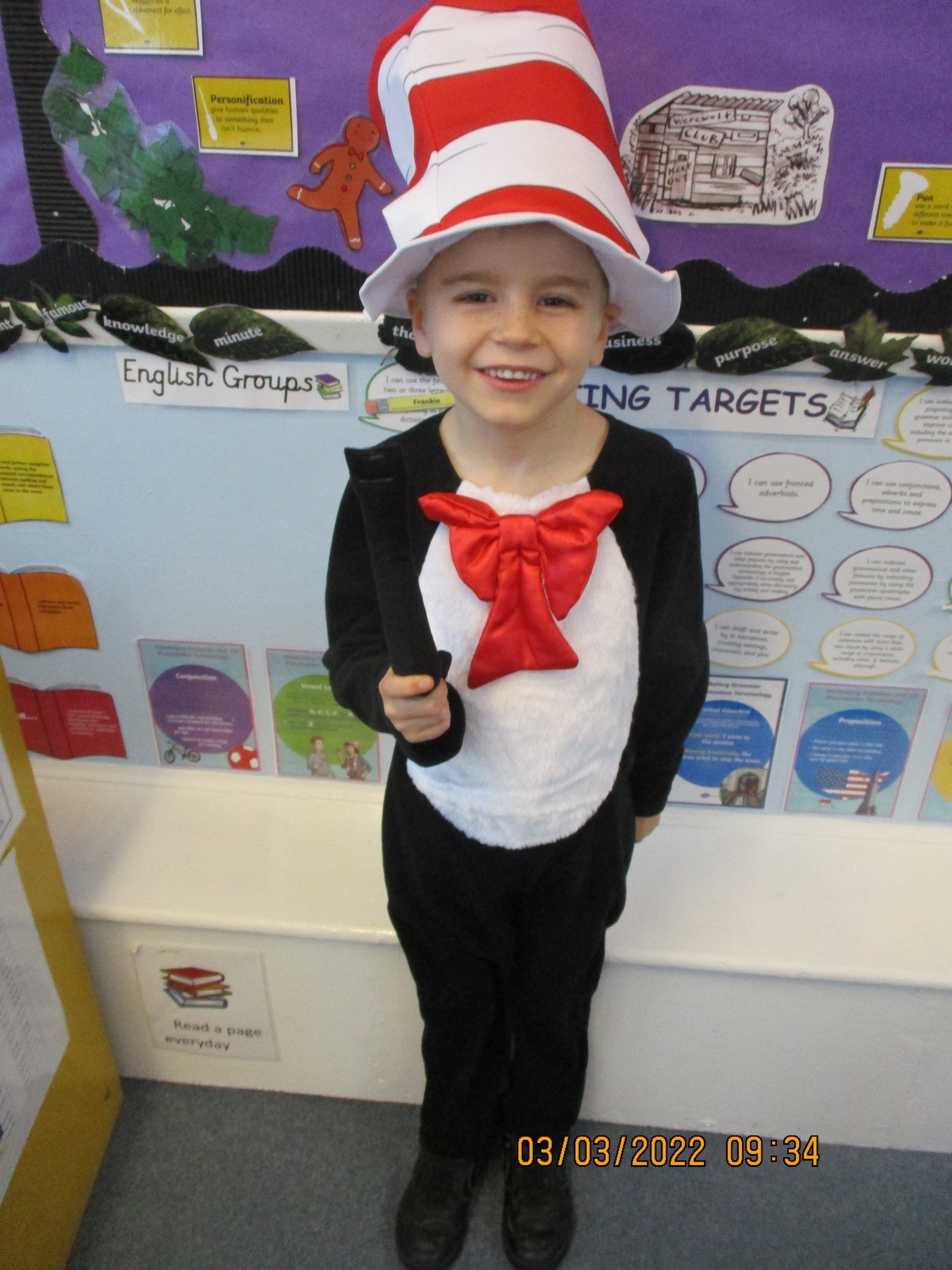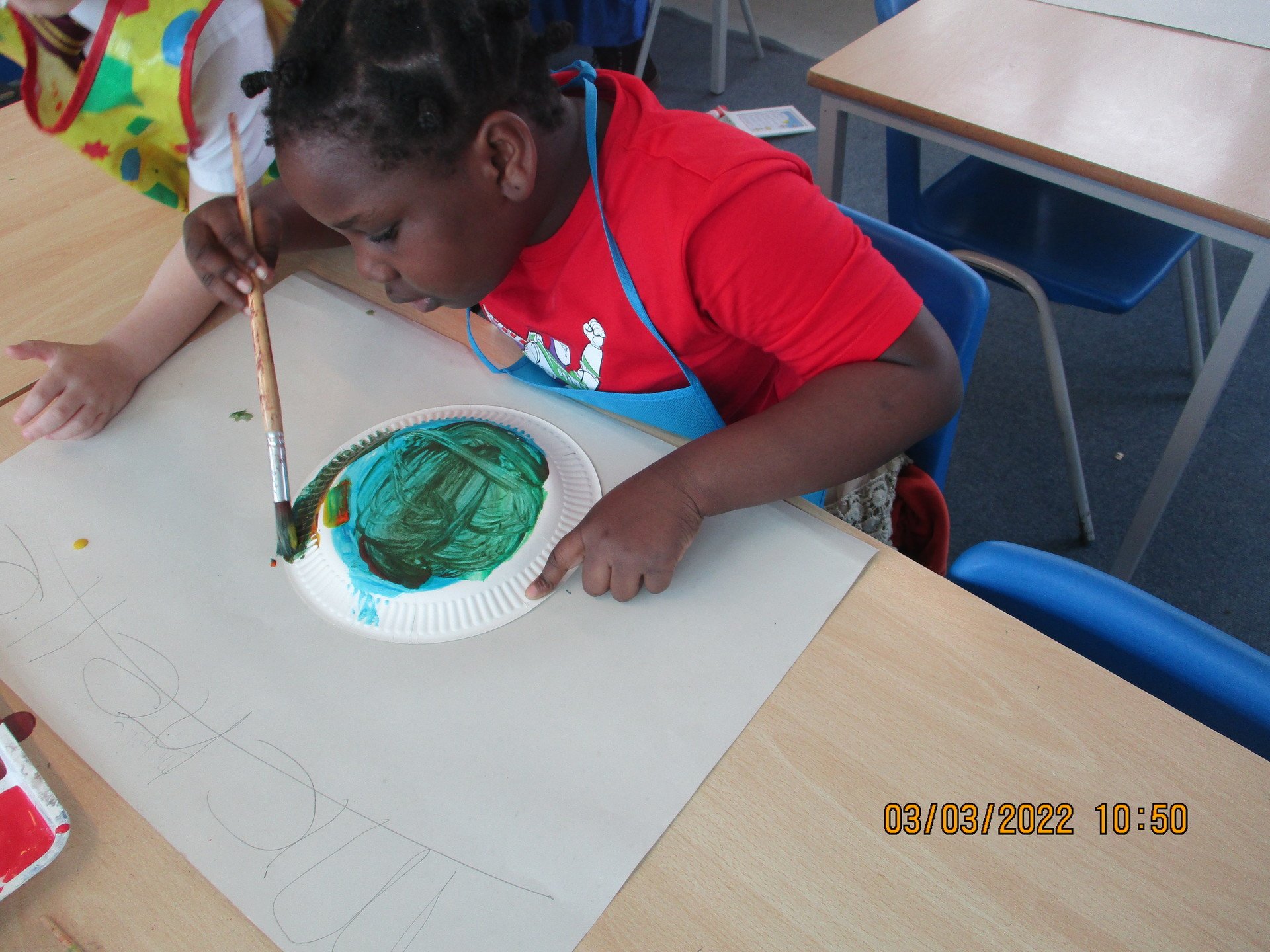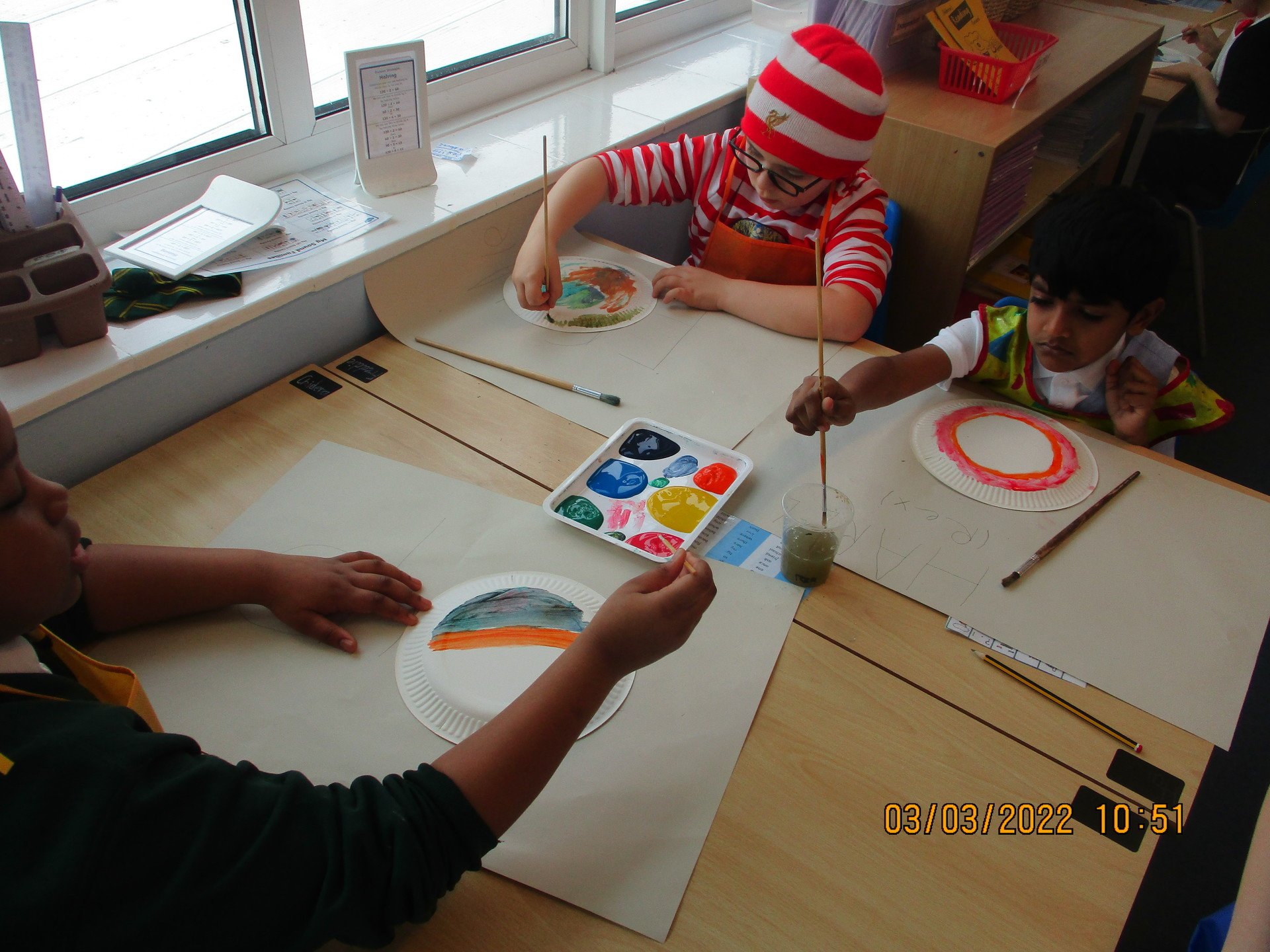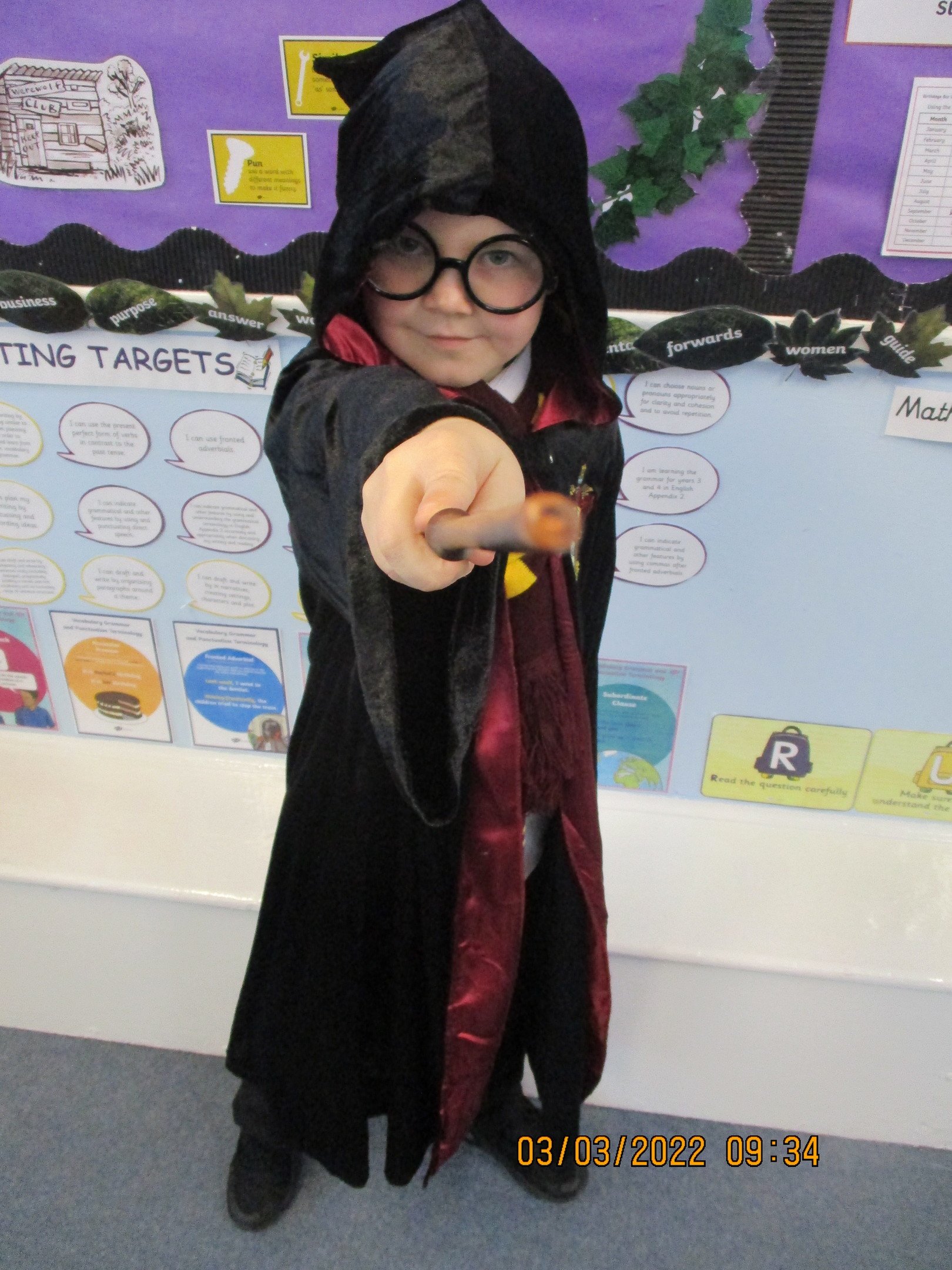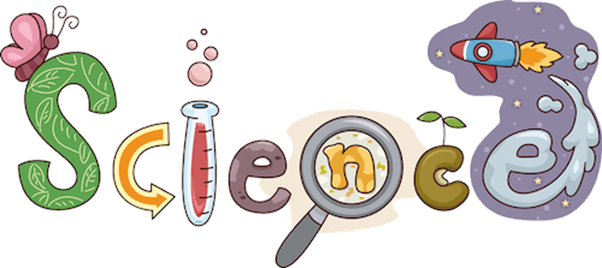 Soil layers with cereal experiment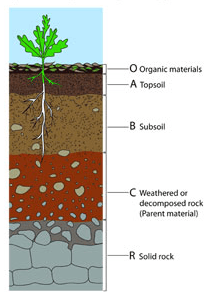 To demonstrate the different layers of soil in the ground we made them up using different types of cereal. We used shreddies to show the big rocks that make up the Bedrock (solid rock), partly crushed up Weetabix to show that Parent material is a mix of smaller and bigger rocks, Coco Pops for Subsoil, and crushed up Coco Pops for the Topsoil. Lastly, we used jelly worms to represent organic materials such as dead leaves and animals.
The class loved this delicious way to learn about soil!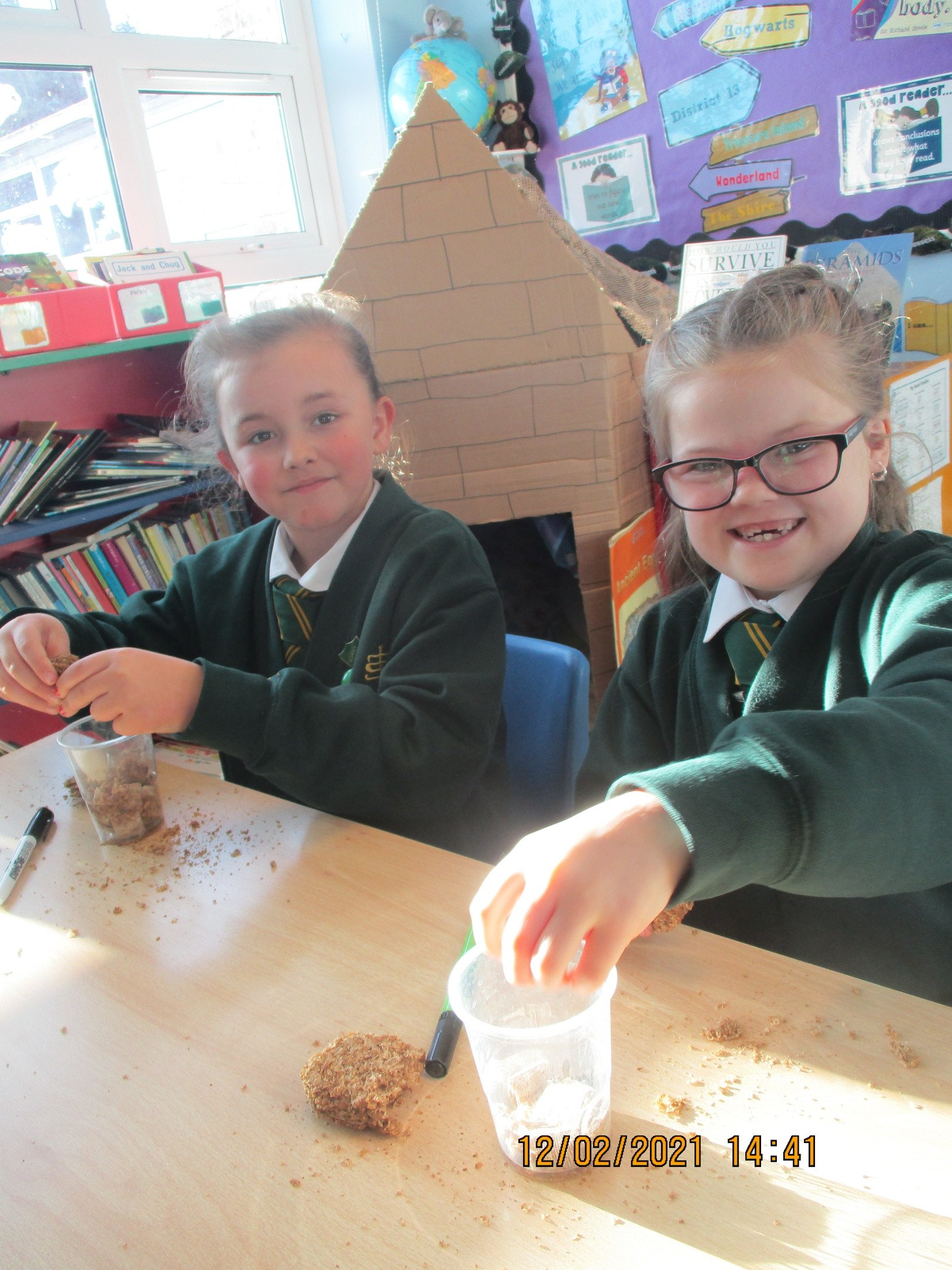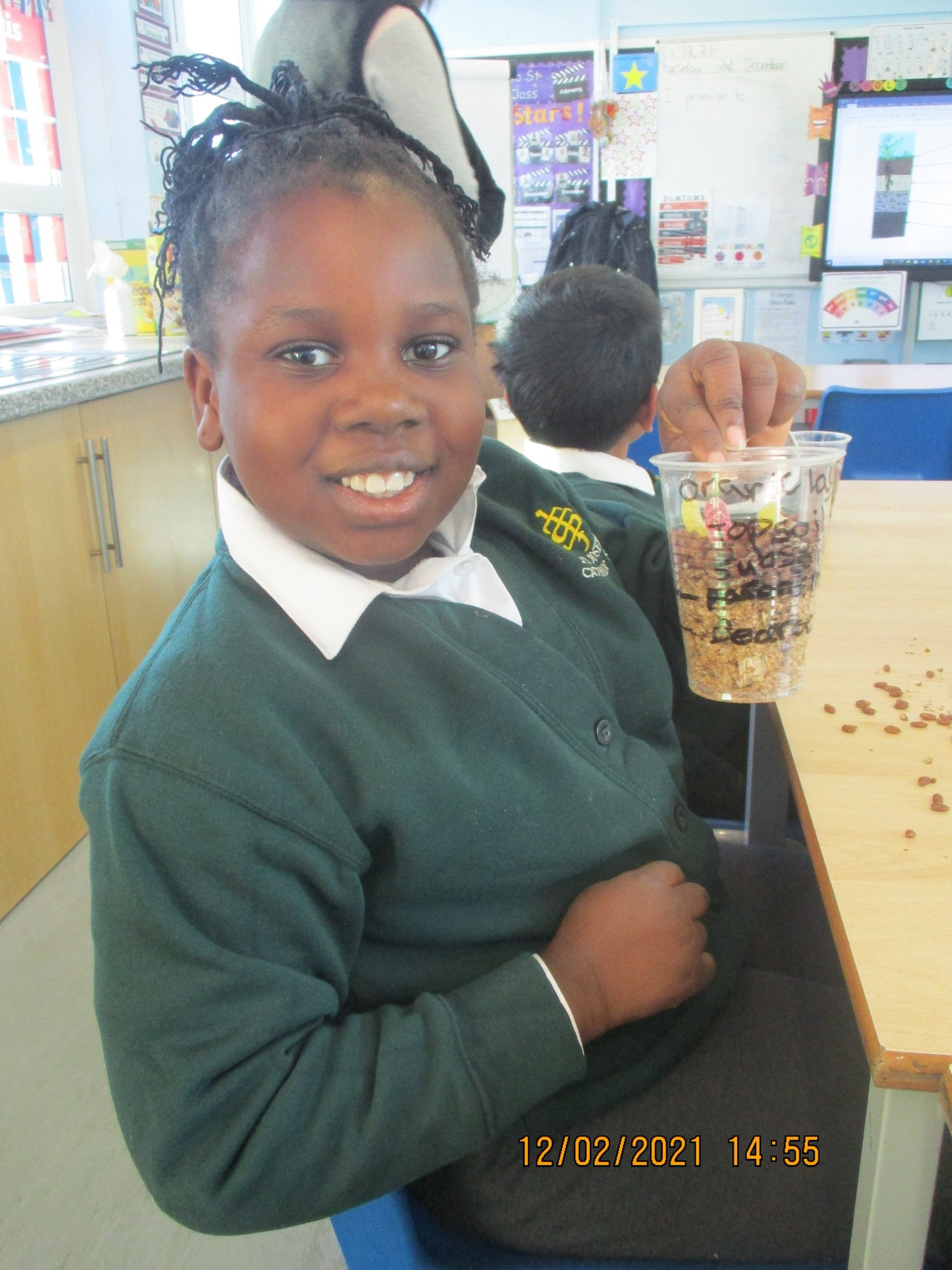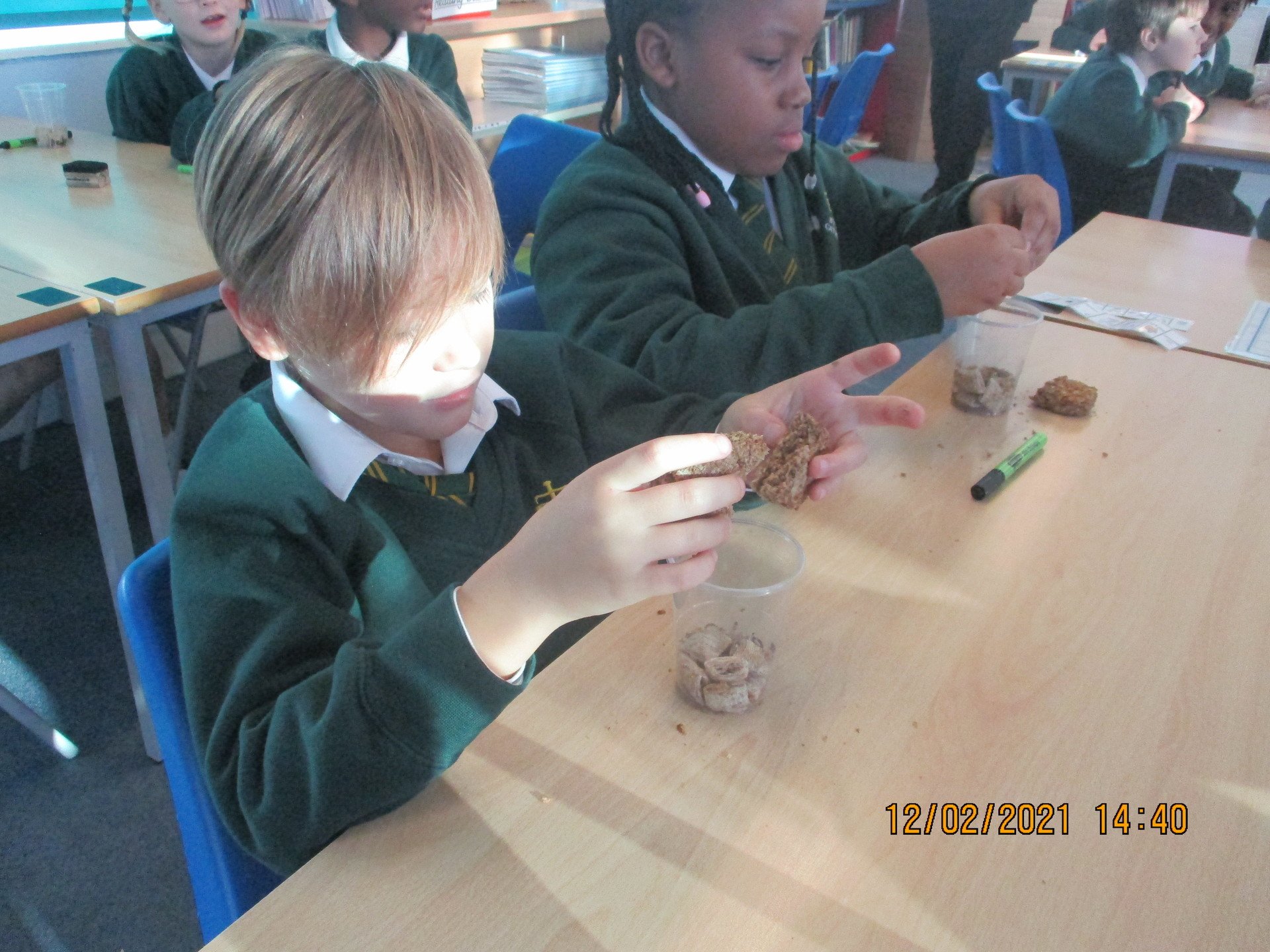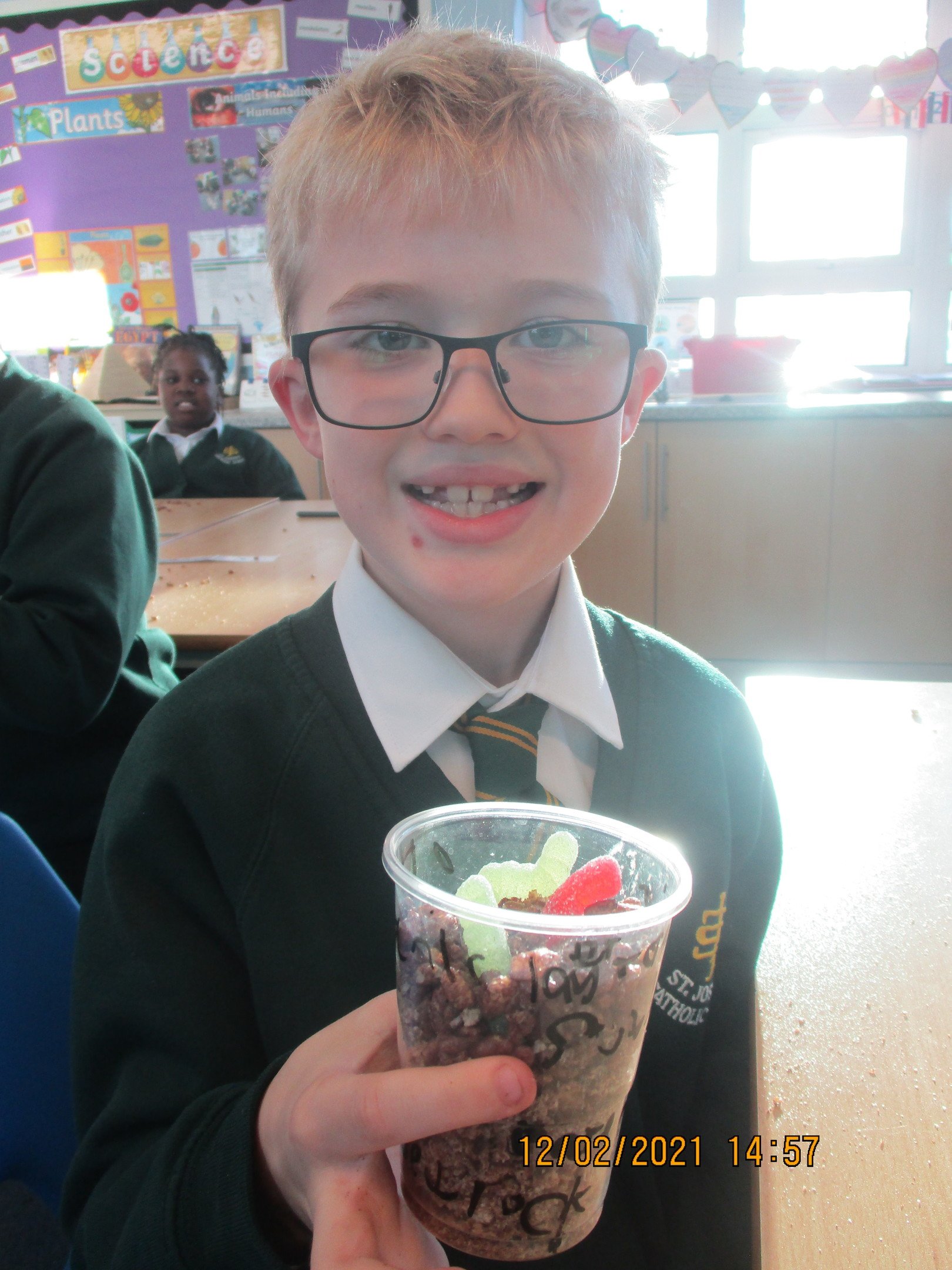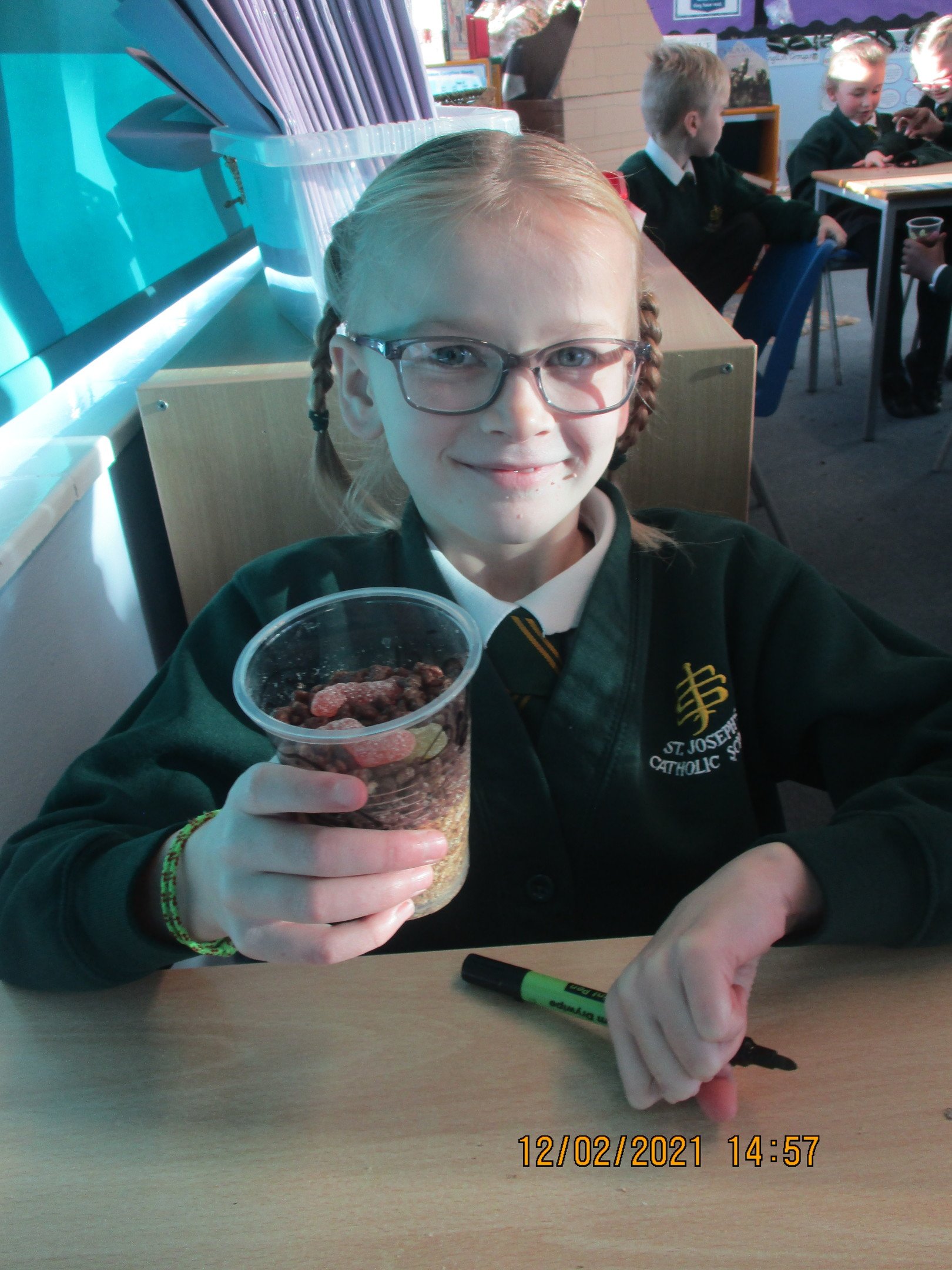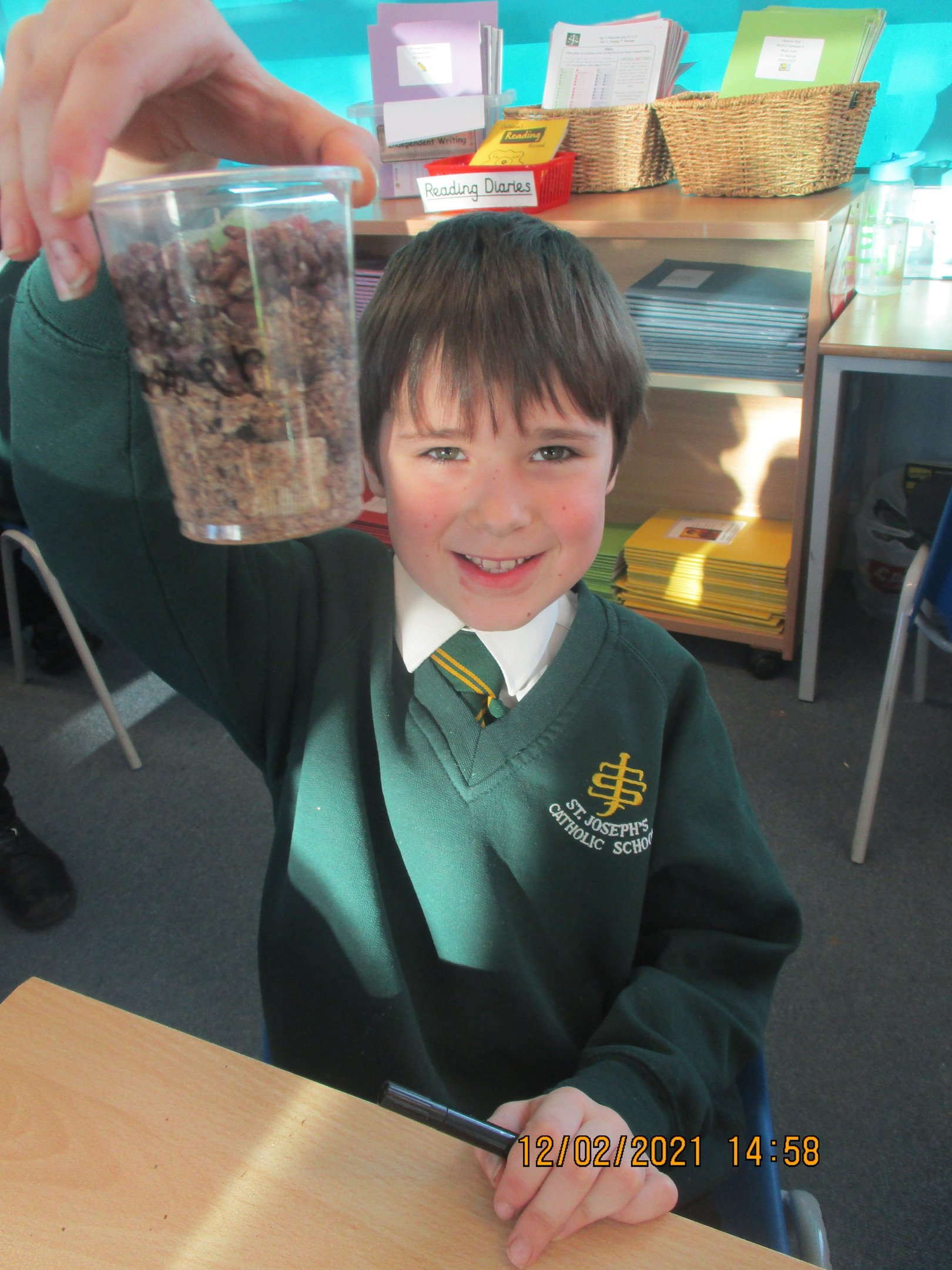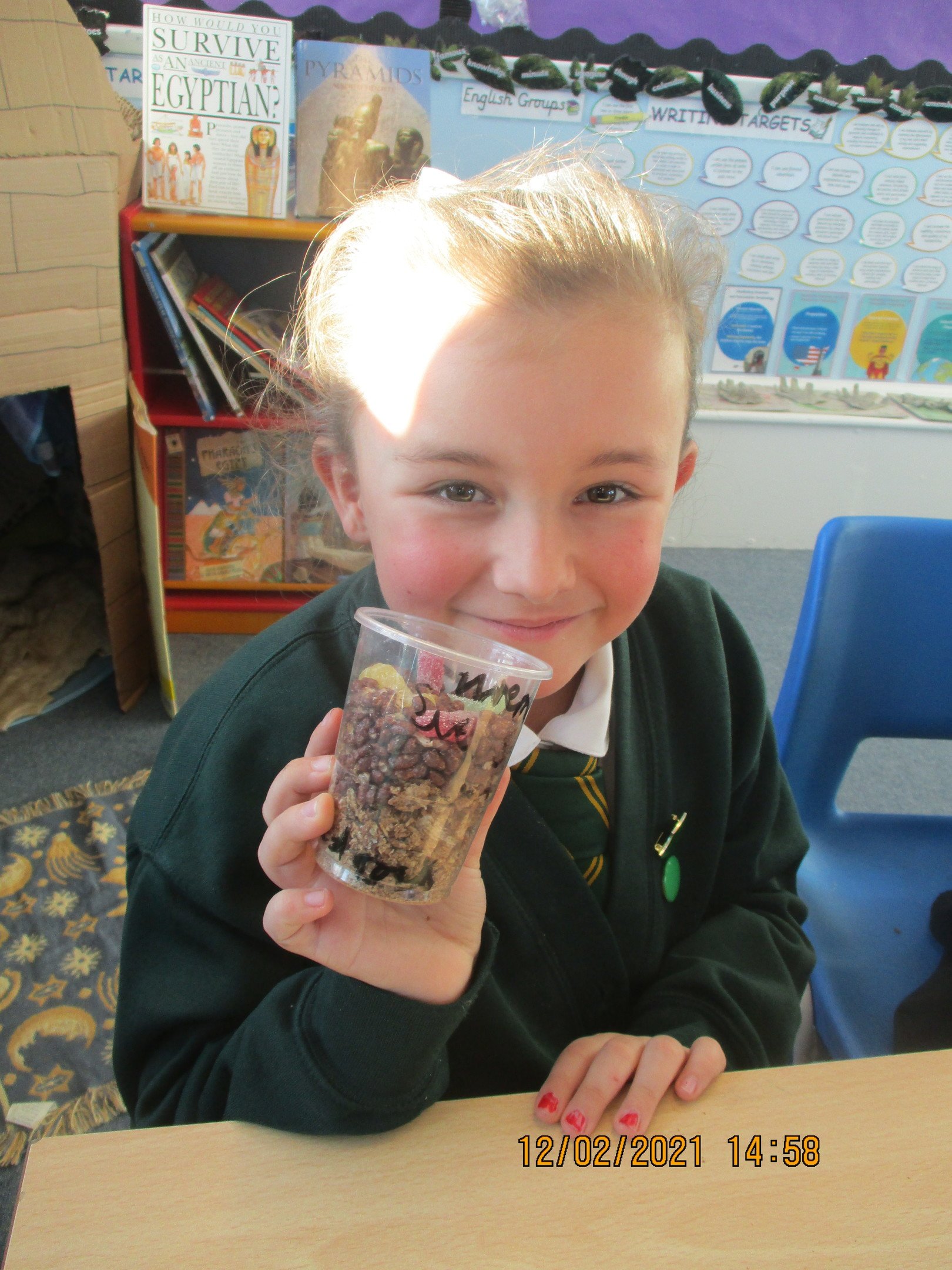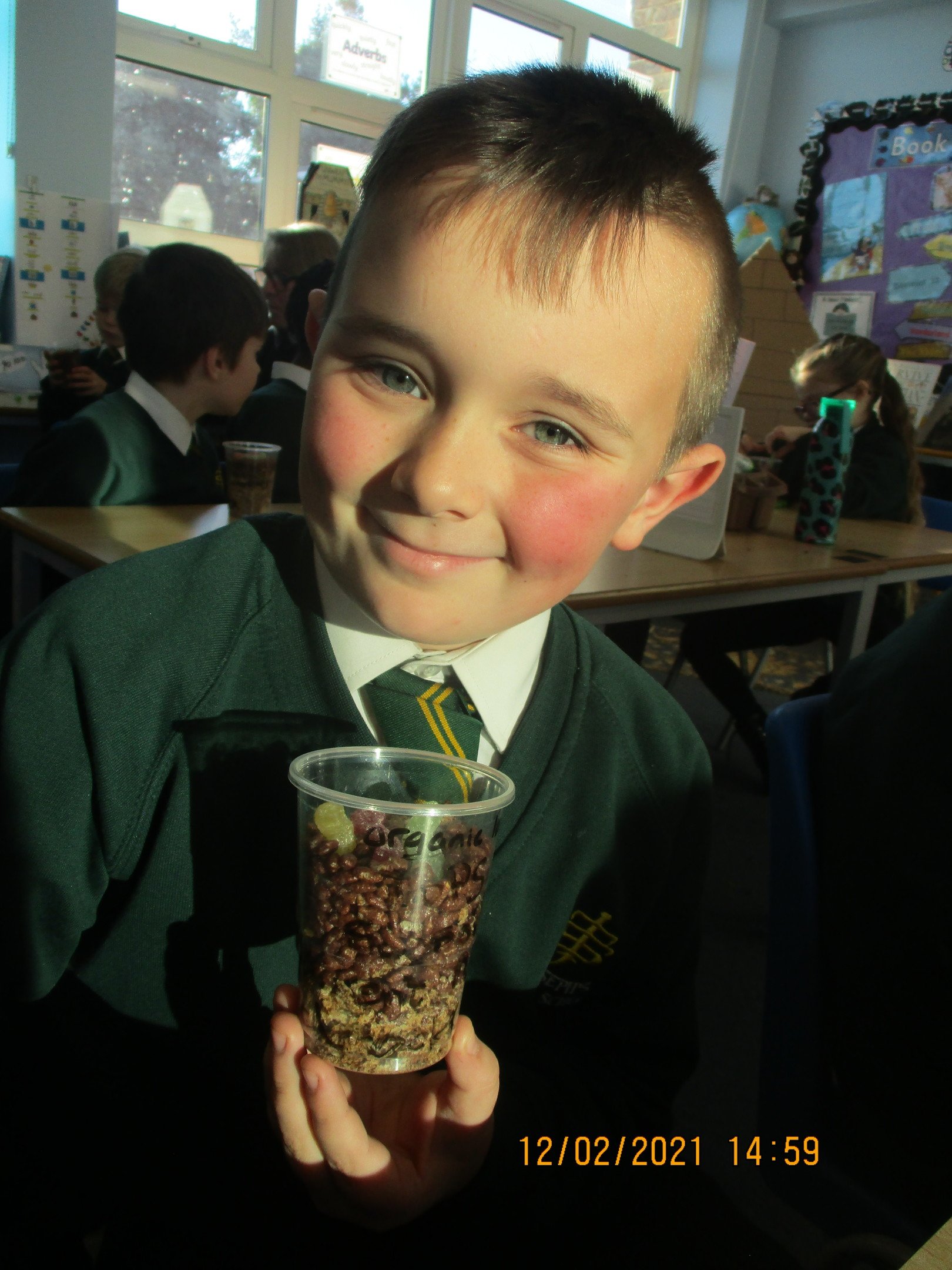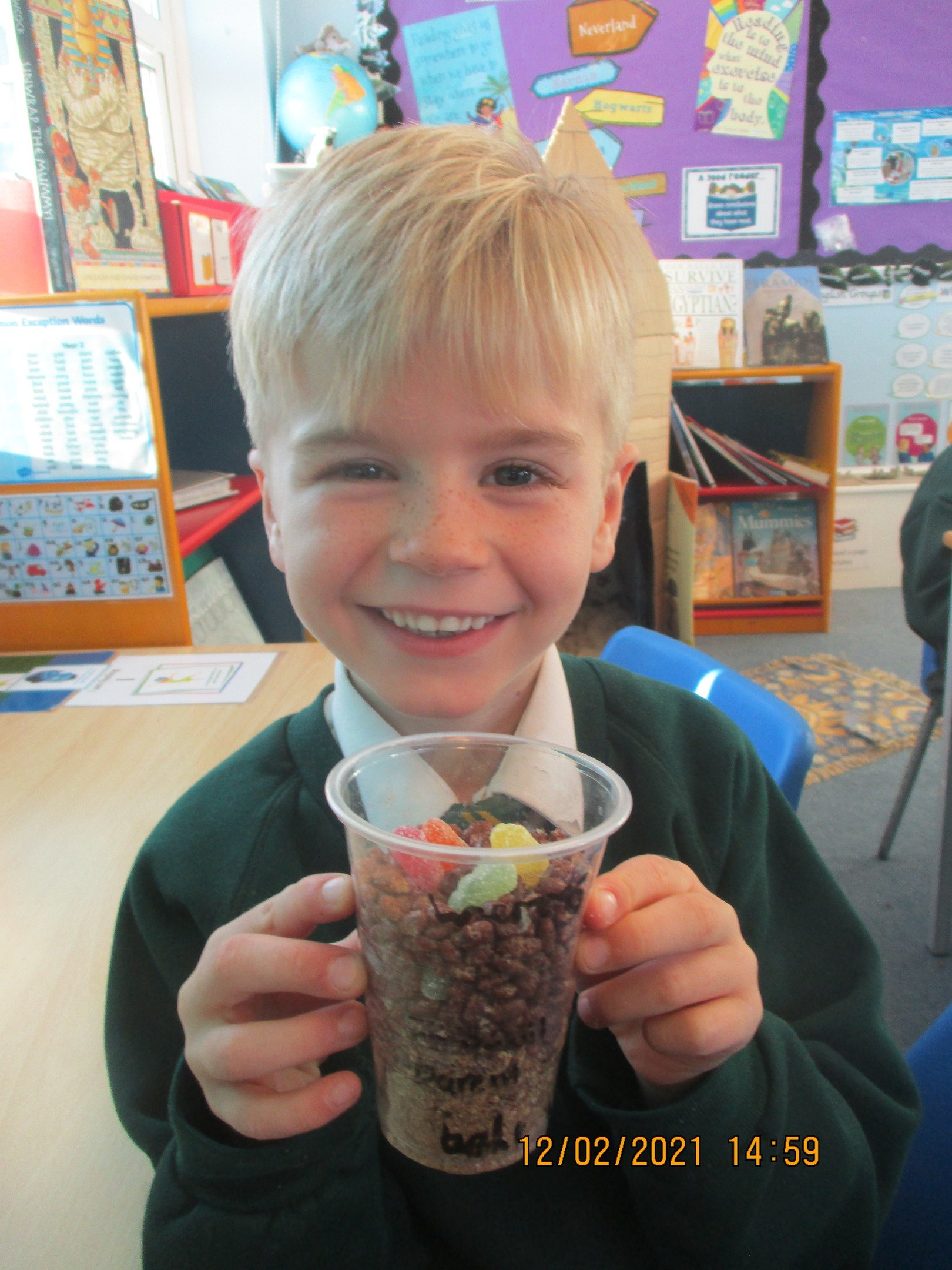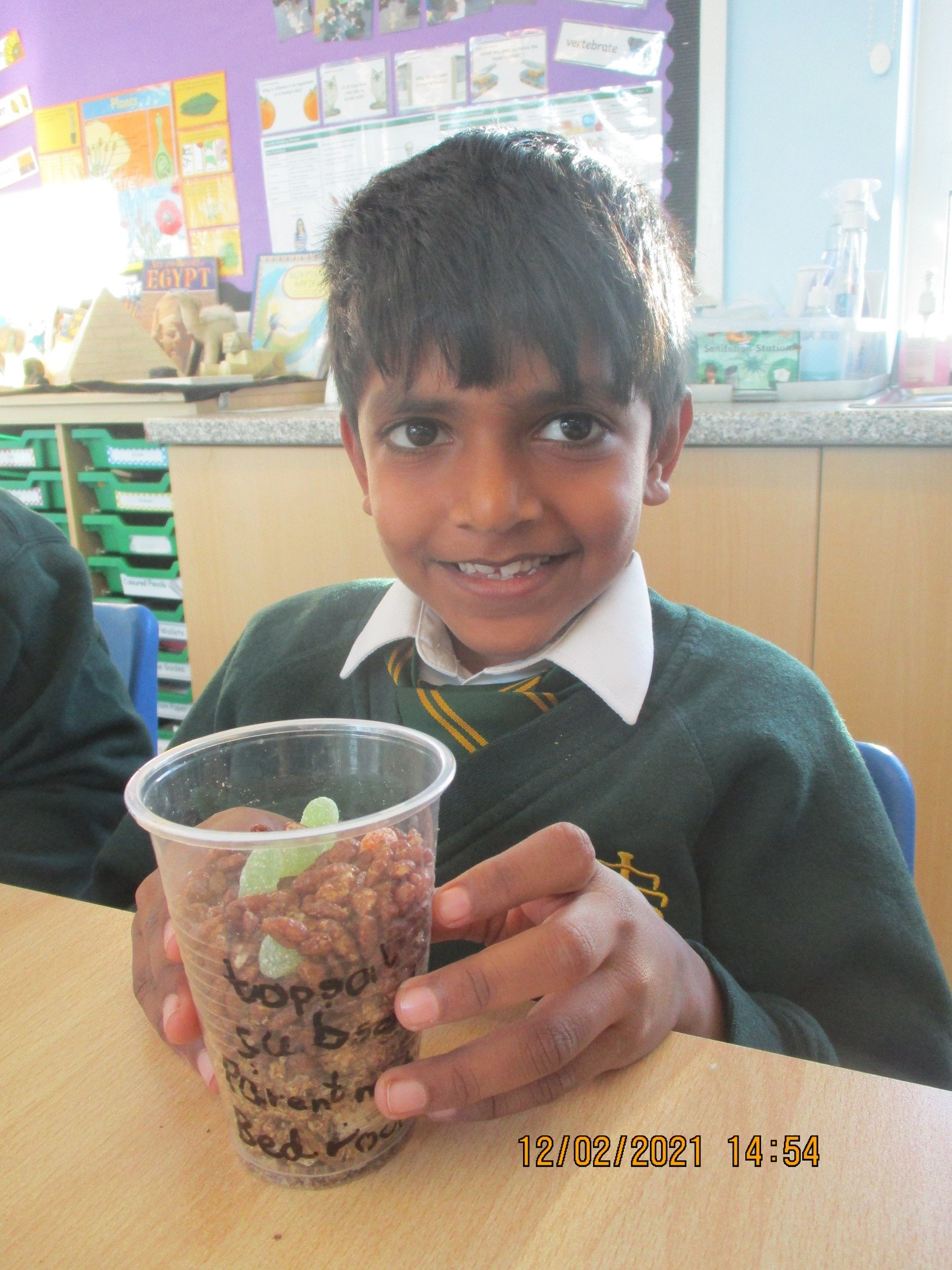 Our topic for the Spring term is...
Extreme Survival
This topic will explore the differences between hot and cold climates and what life is like for the people, animals and plants in these places around the world.
Some creative and fun activities to do with our topic for this half term can be found HERE.
Our Spring Term curriculum overview can also be found HERE.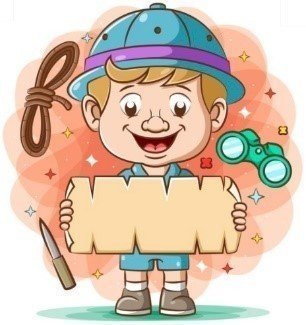 Here are some fun websites/video clips for you to watch if you would like to learn more about your topic:
Bear Grylls Ultimate Survival Tips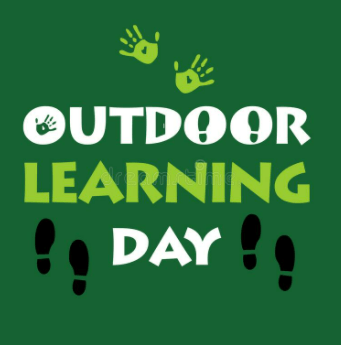 For our Outdoor Learning Day we sourced leaves, berries and flowers to create Hapa Zome (Japanese leaf printing), we used mud to make Stone Age hand paintings, went on a mini-beast hunt and we worked together as a team to make our own Stone Age houses out of leaves and sticks!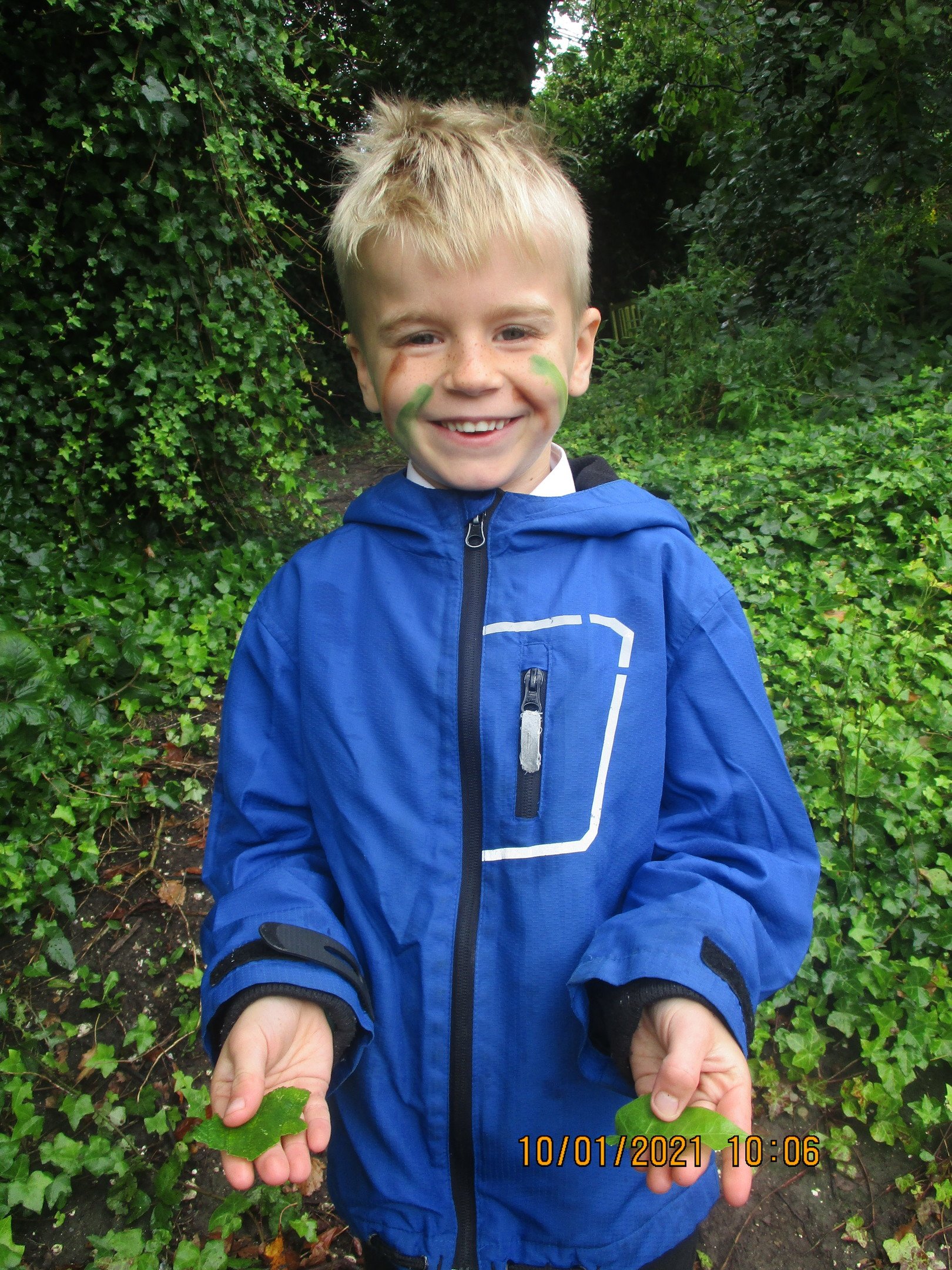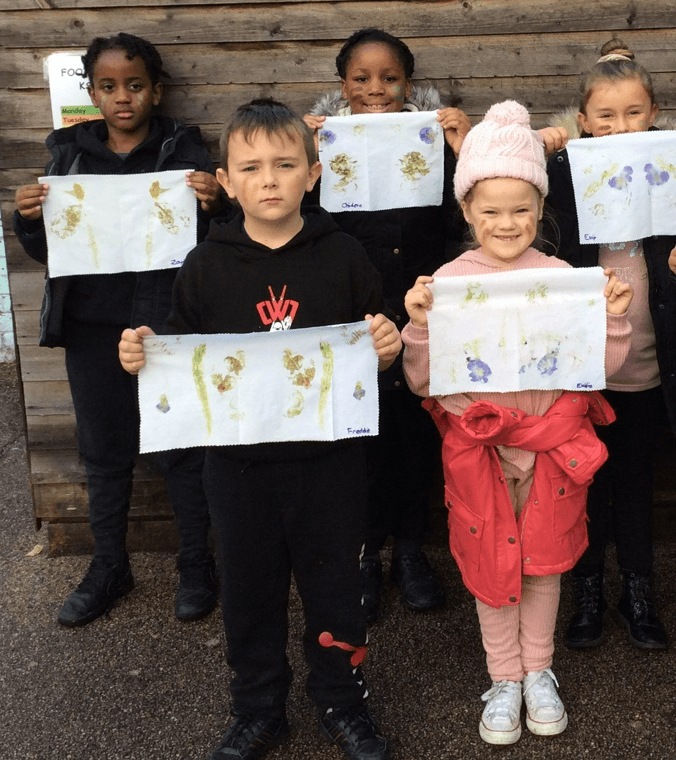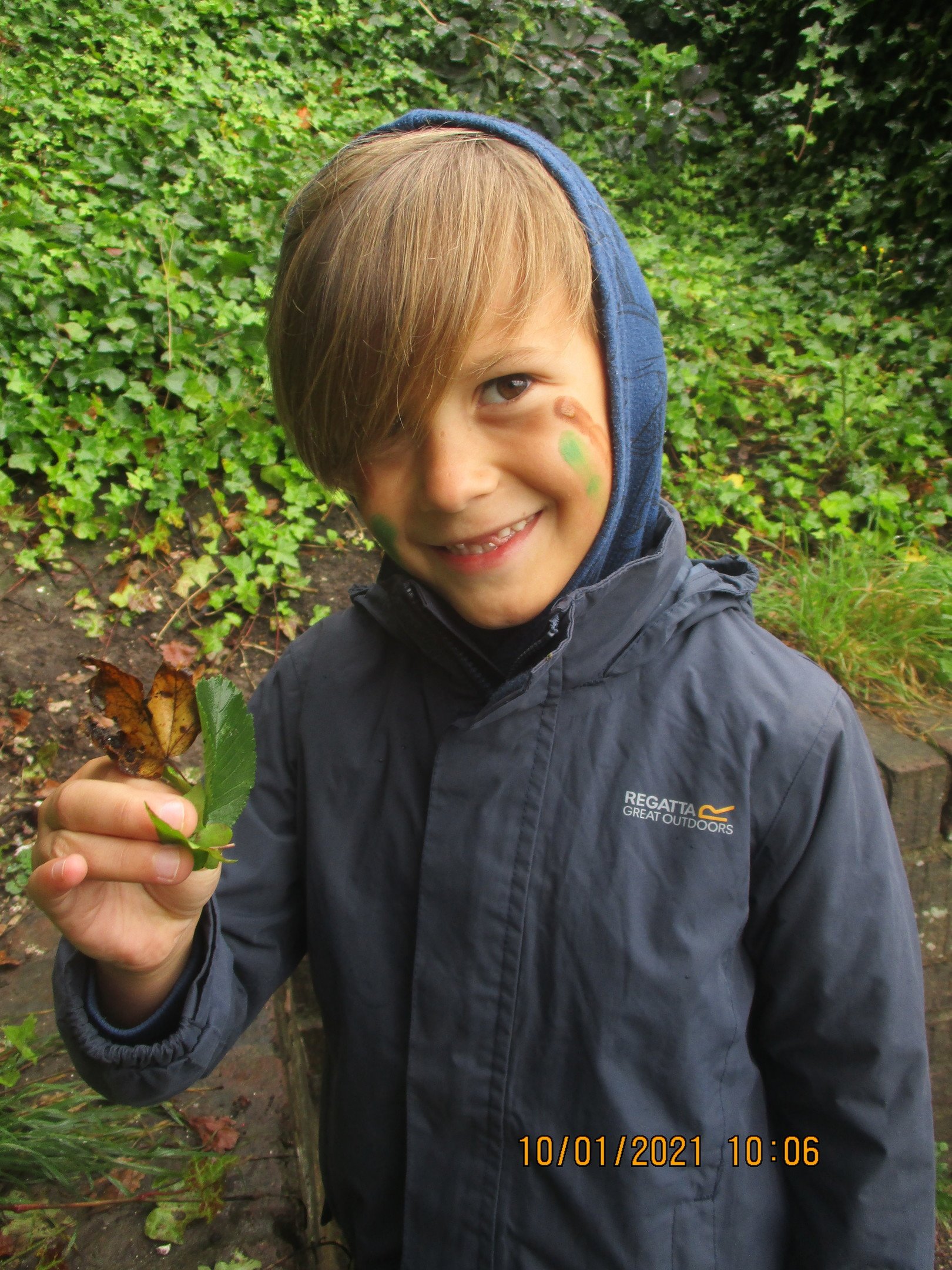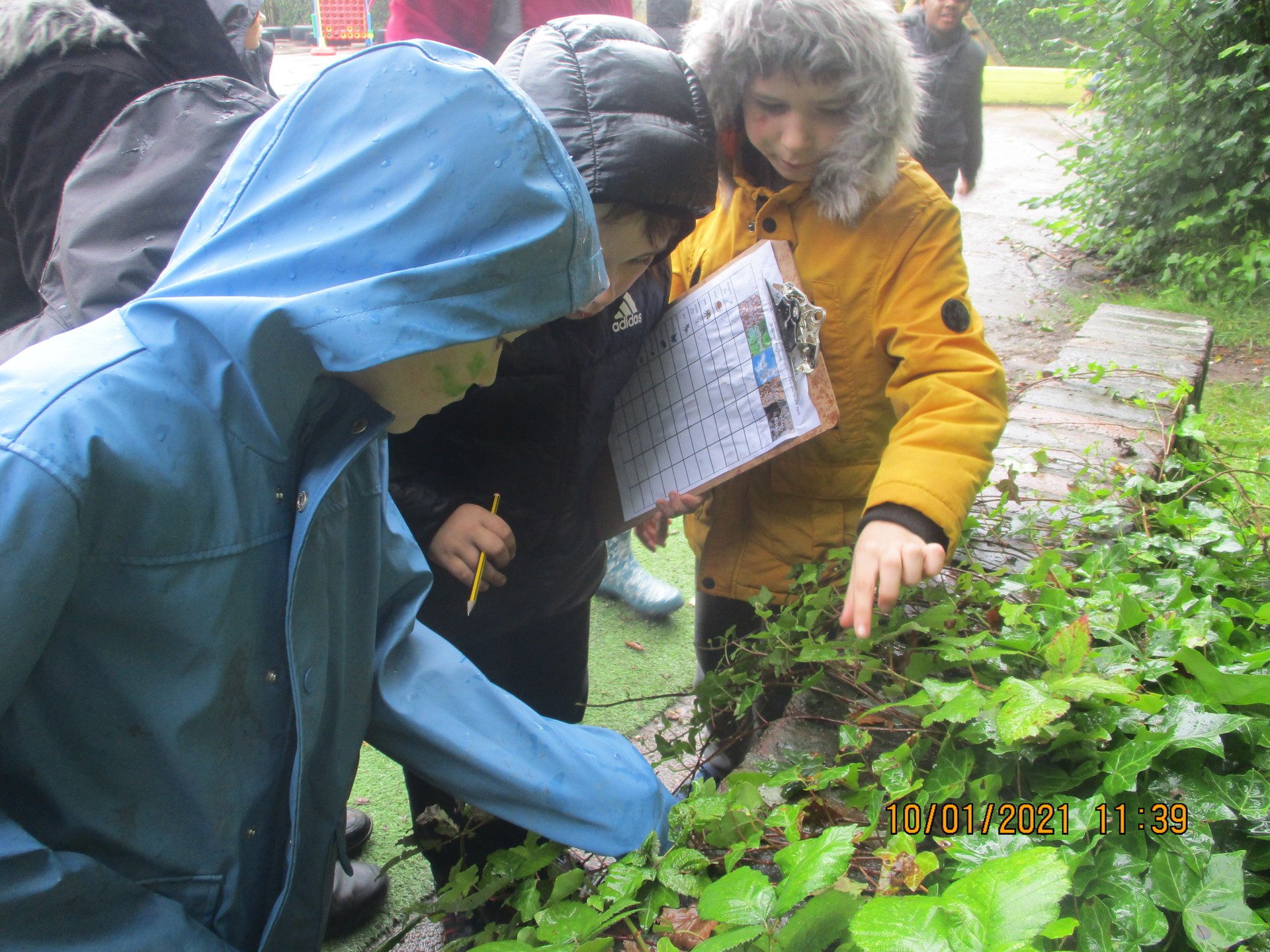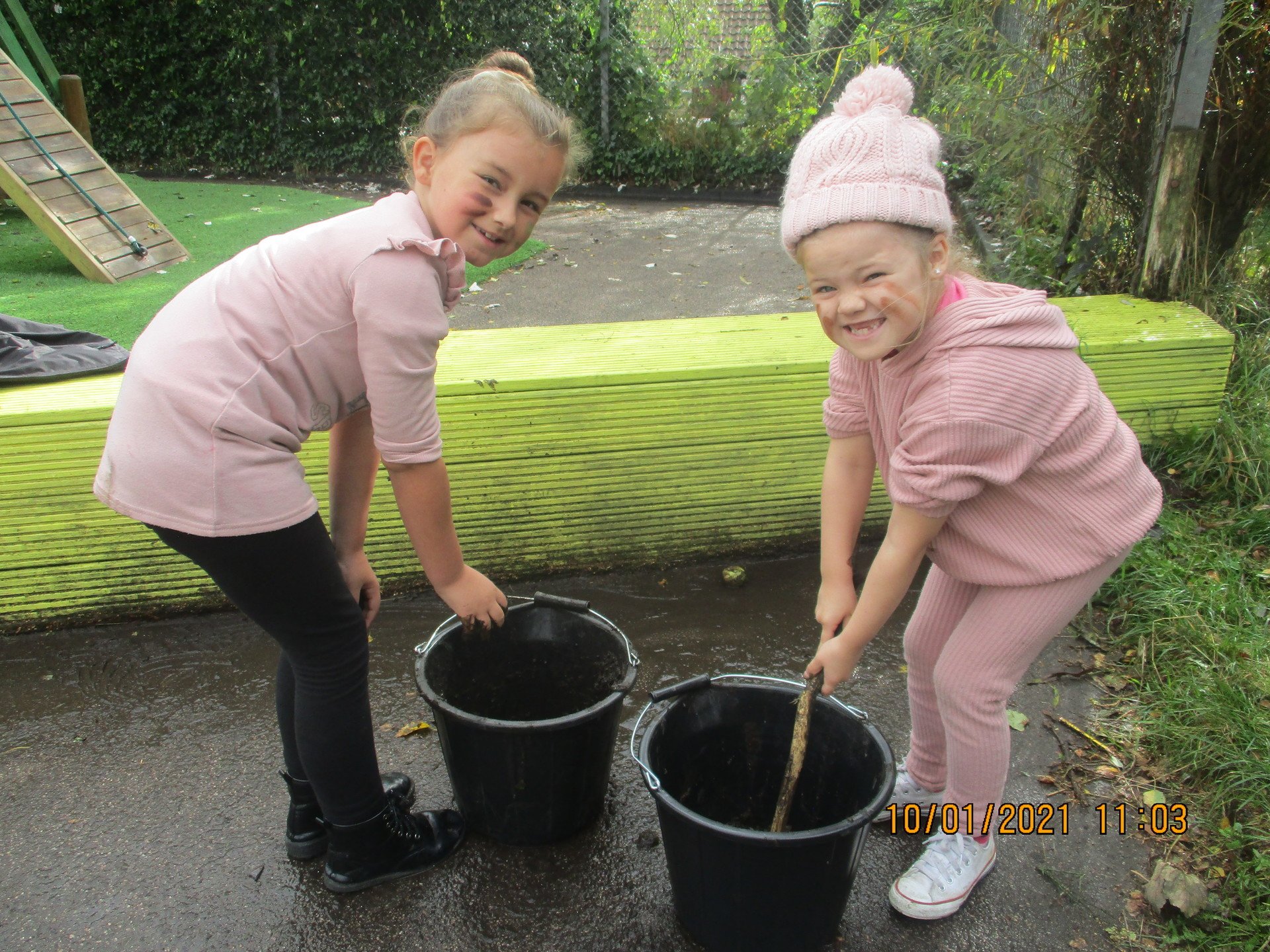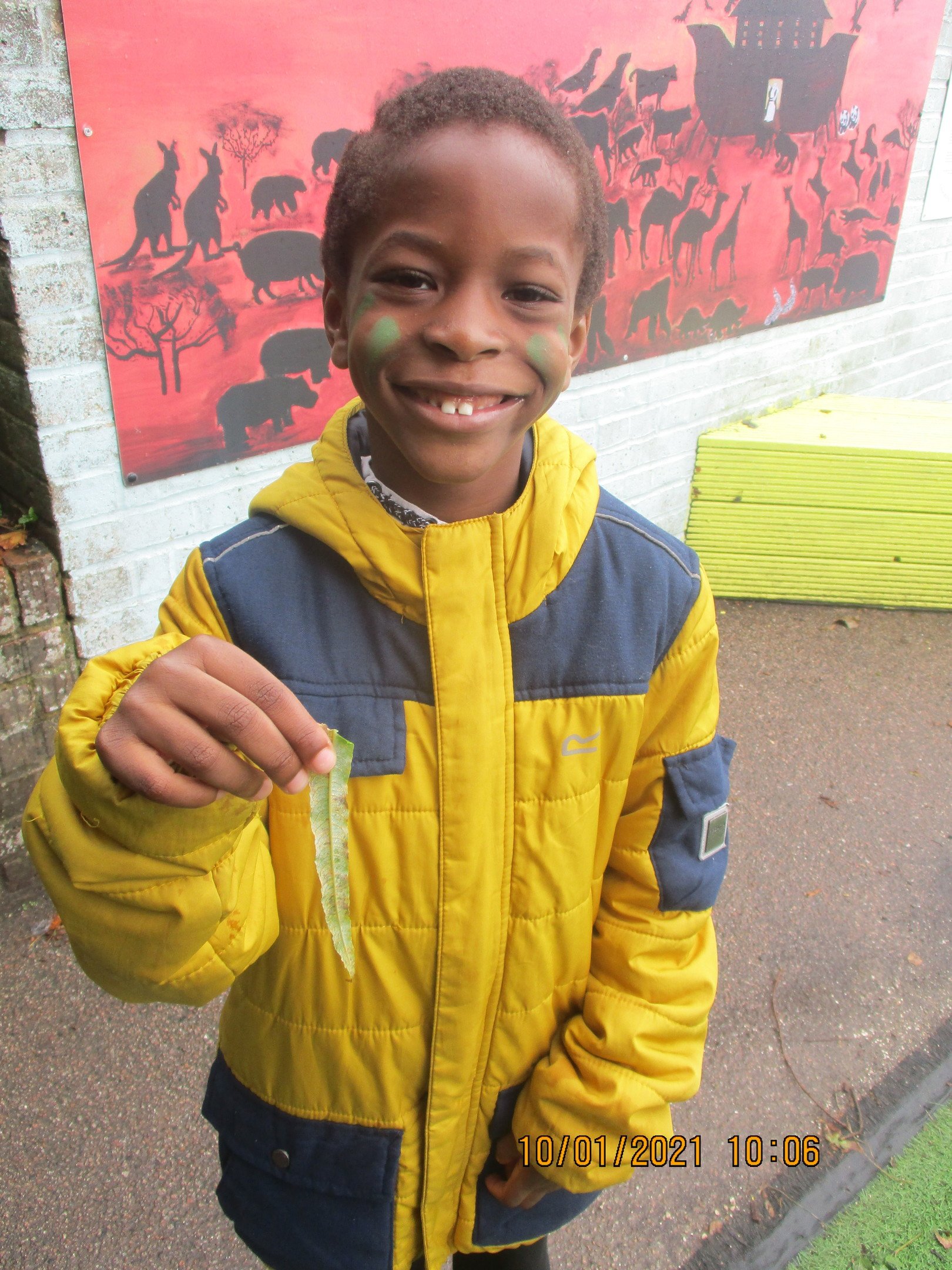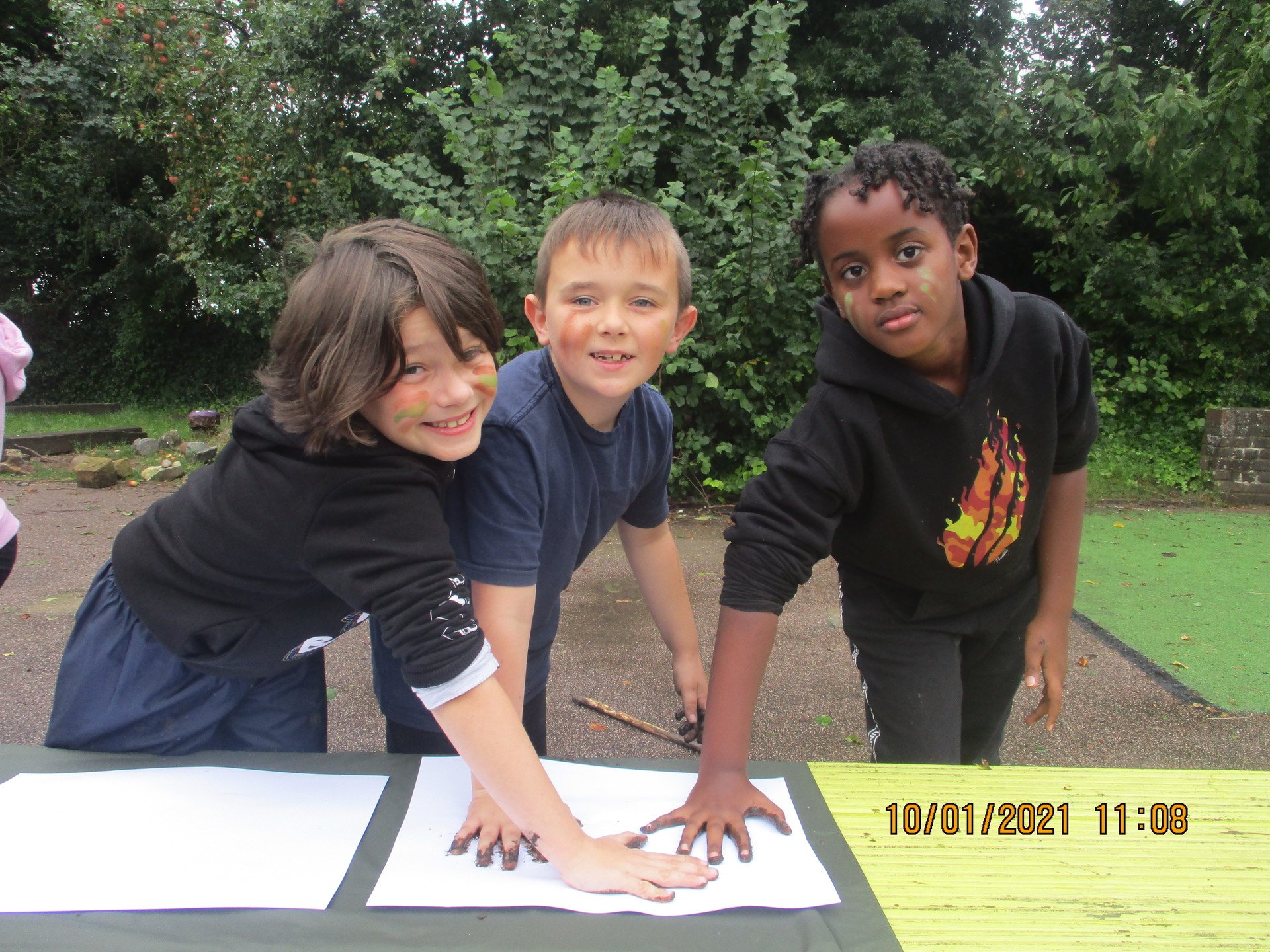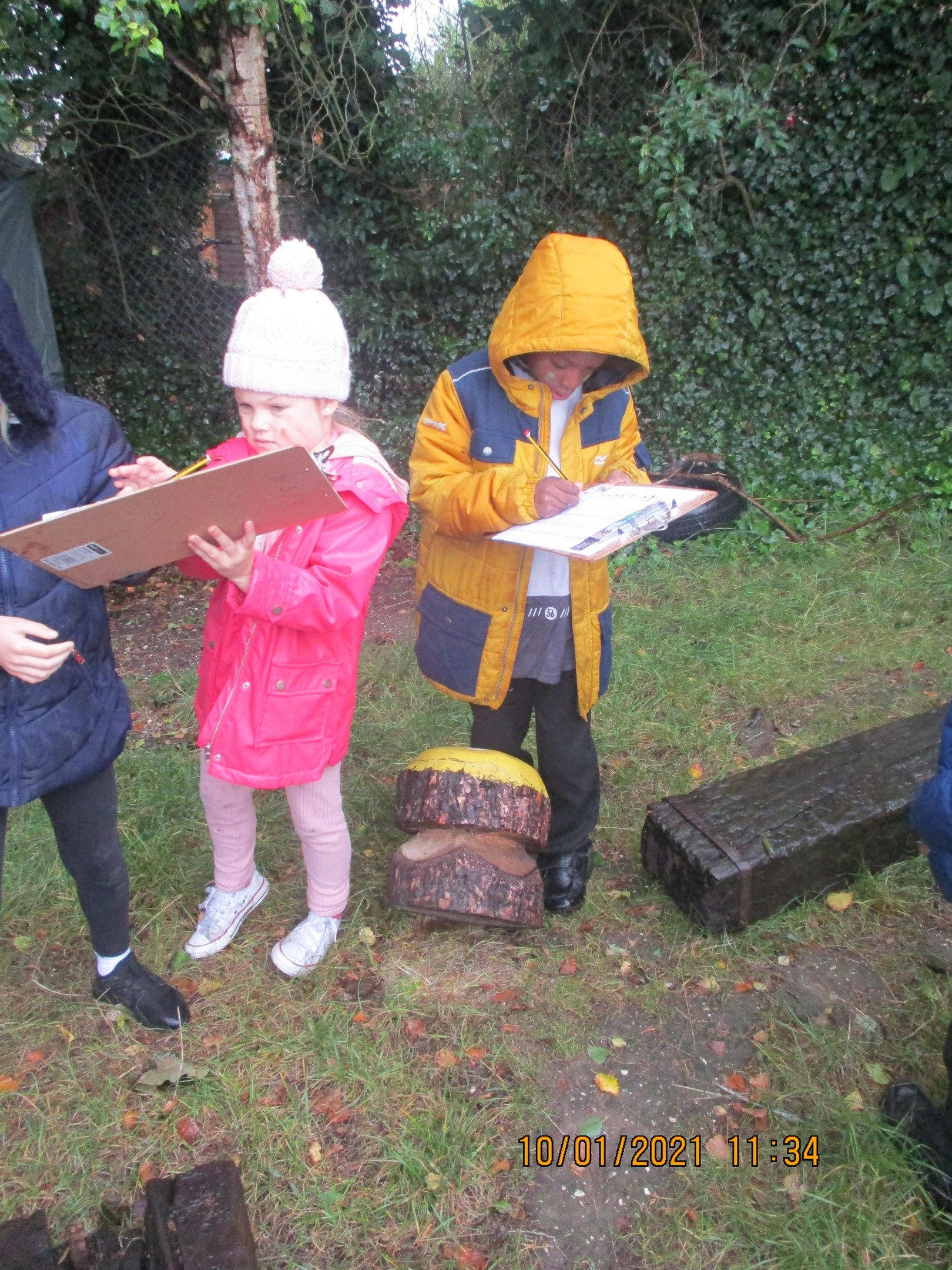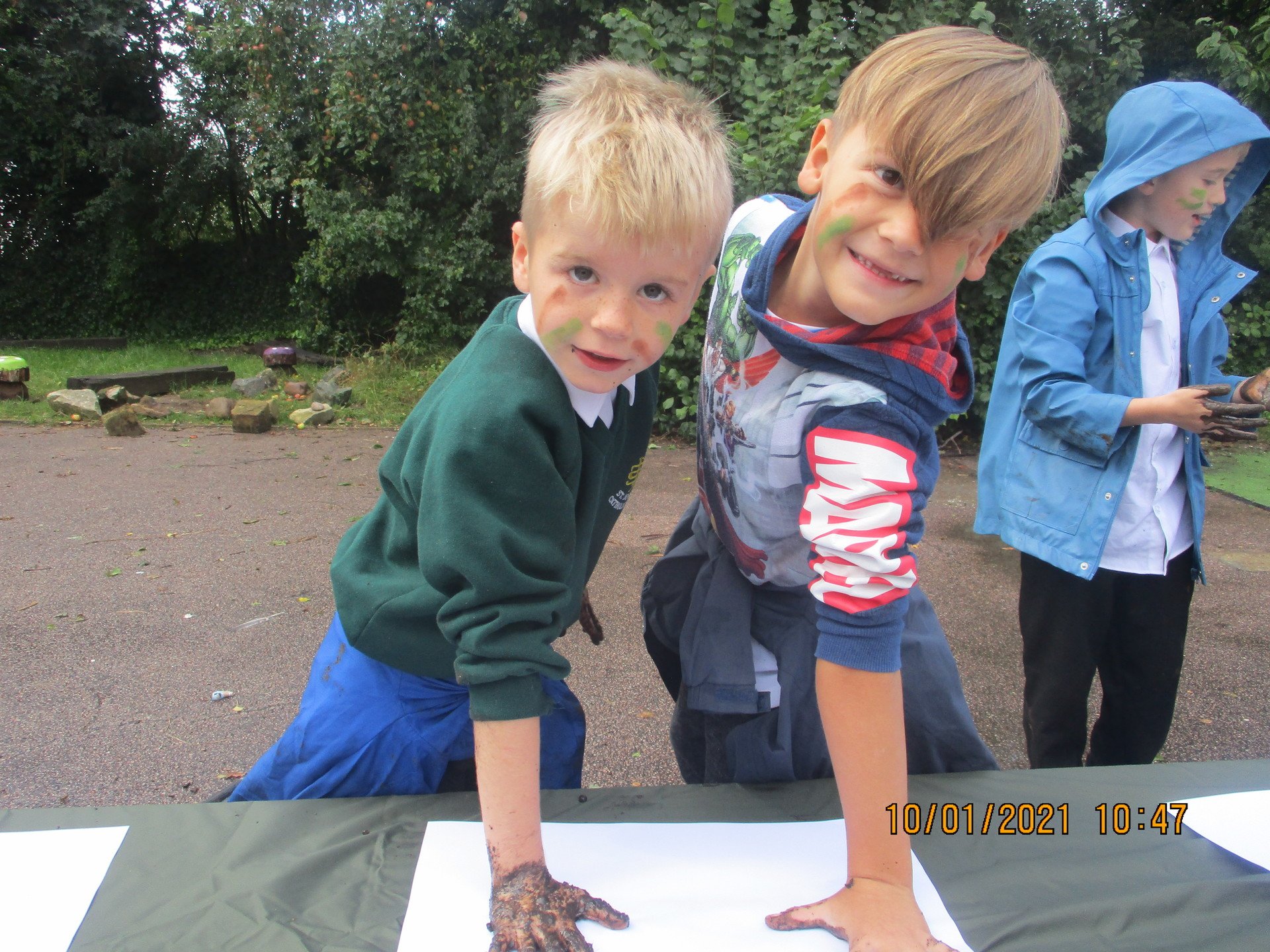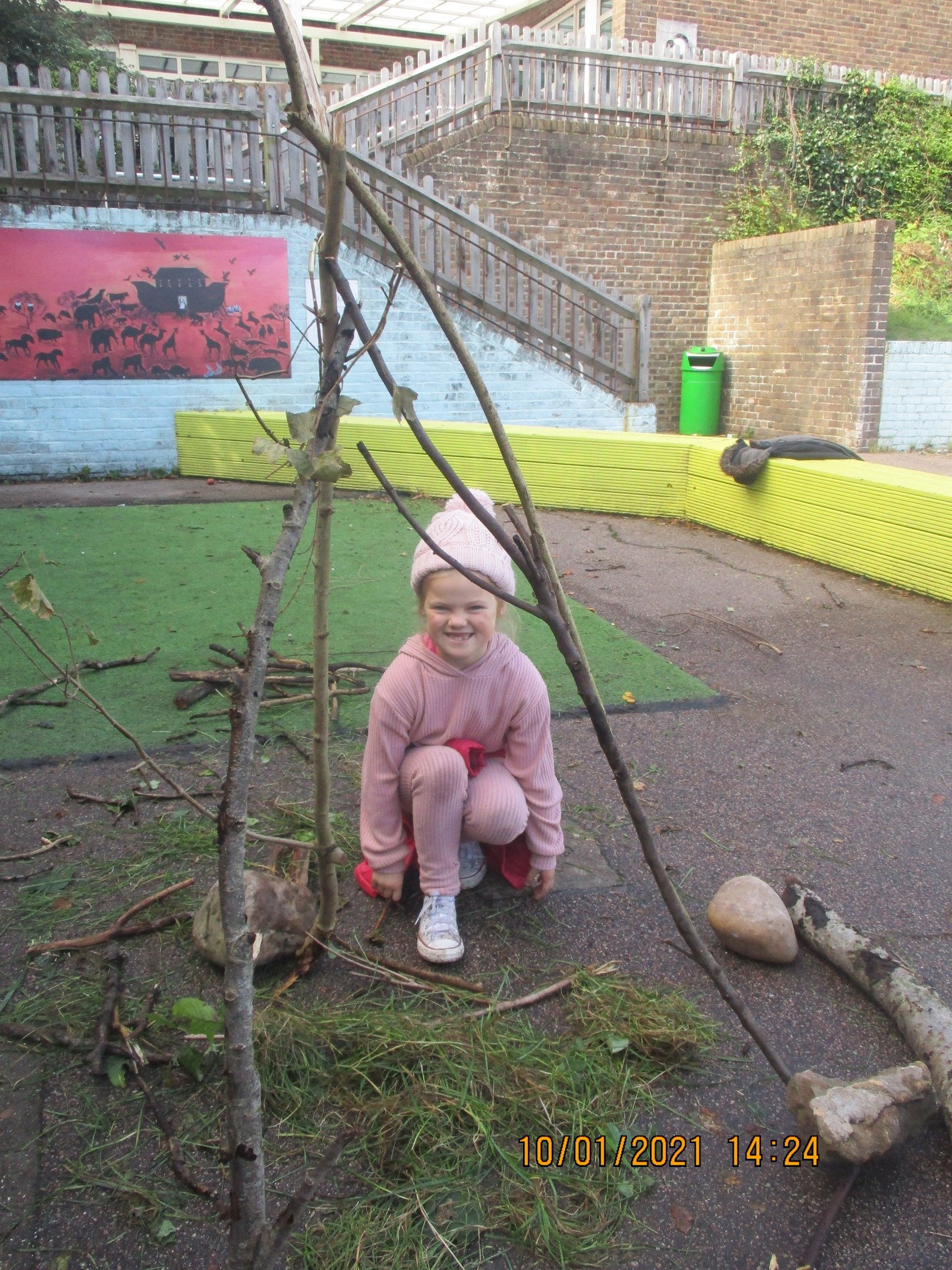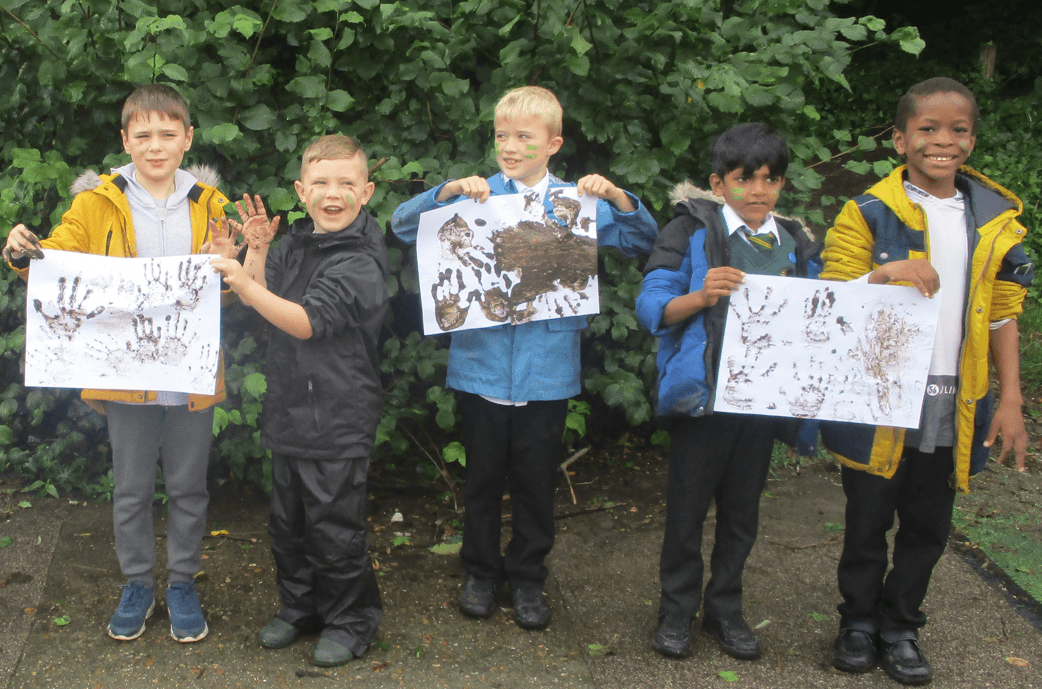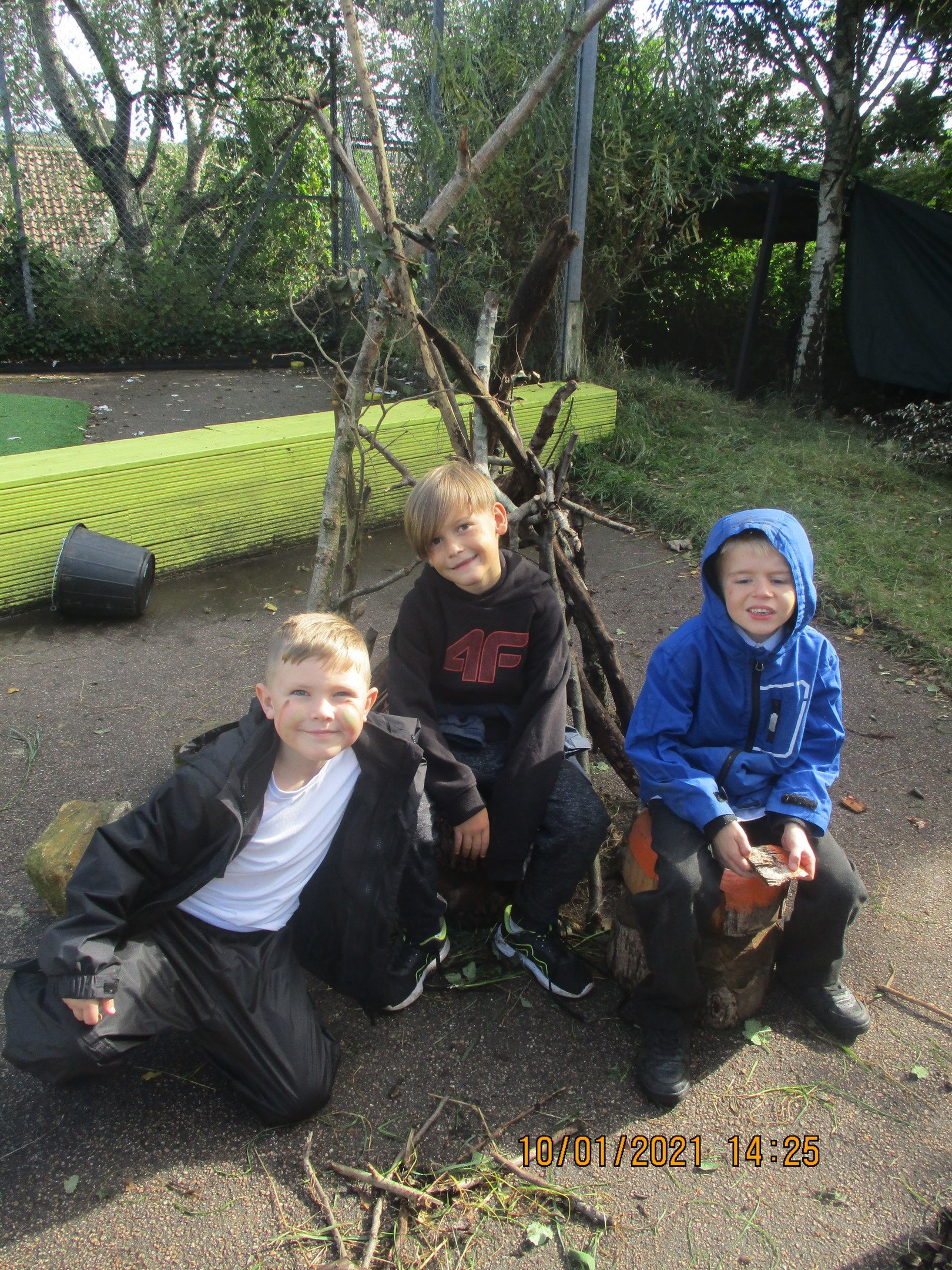 Our topic for the Autumn Term is...
THE STONE AGE!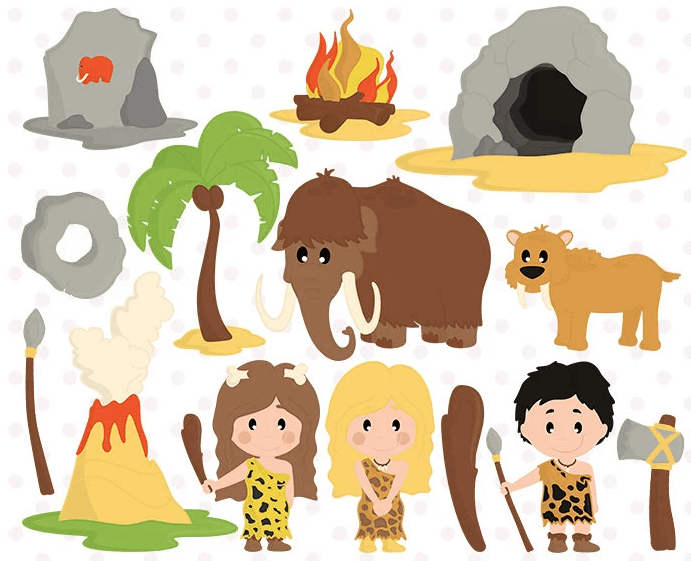 Please click HERE to look at our topic overview, explaining what we will be learning about this term in St George's class.
Our Stunning Start for this topic was a fun day of Stone Age-based activities where we all wore colours of the Stone Age or dressed up as a Stone Age person.
We made our own Stone Age bowls out of salt dough, created a traditional Stone Age dessert using berries, oats and honey which was delicious! We built our own cave out of cardboard and constructed a traditional fire using cardboard and tissue paper to look like flames!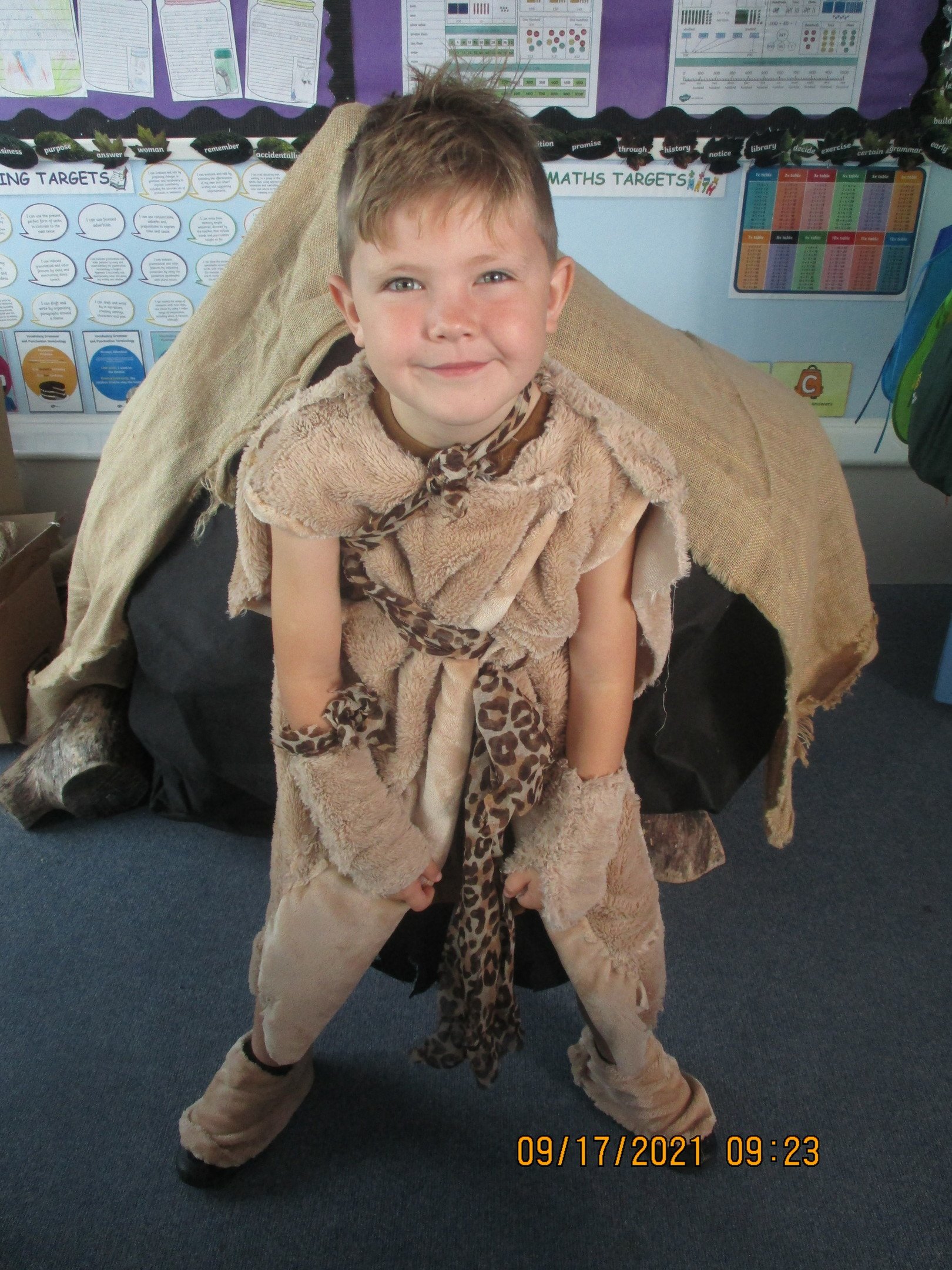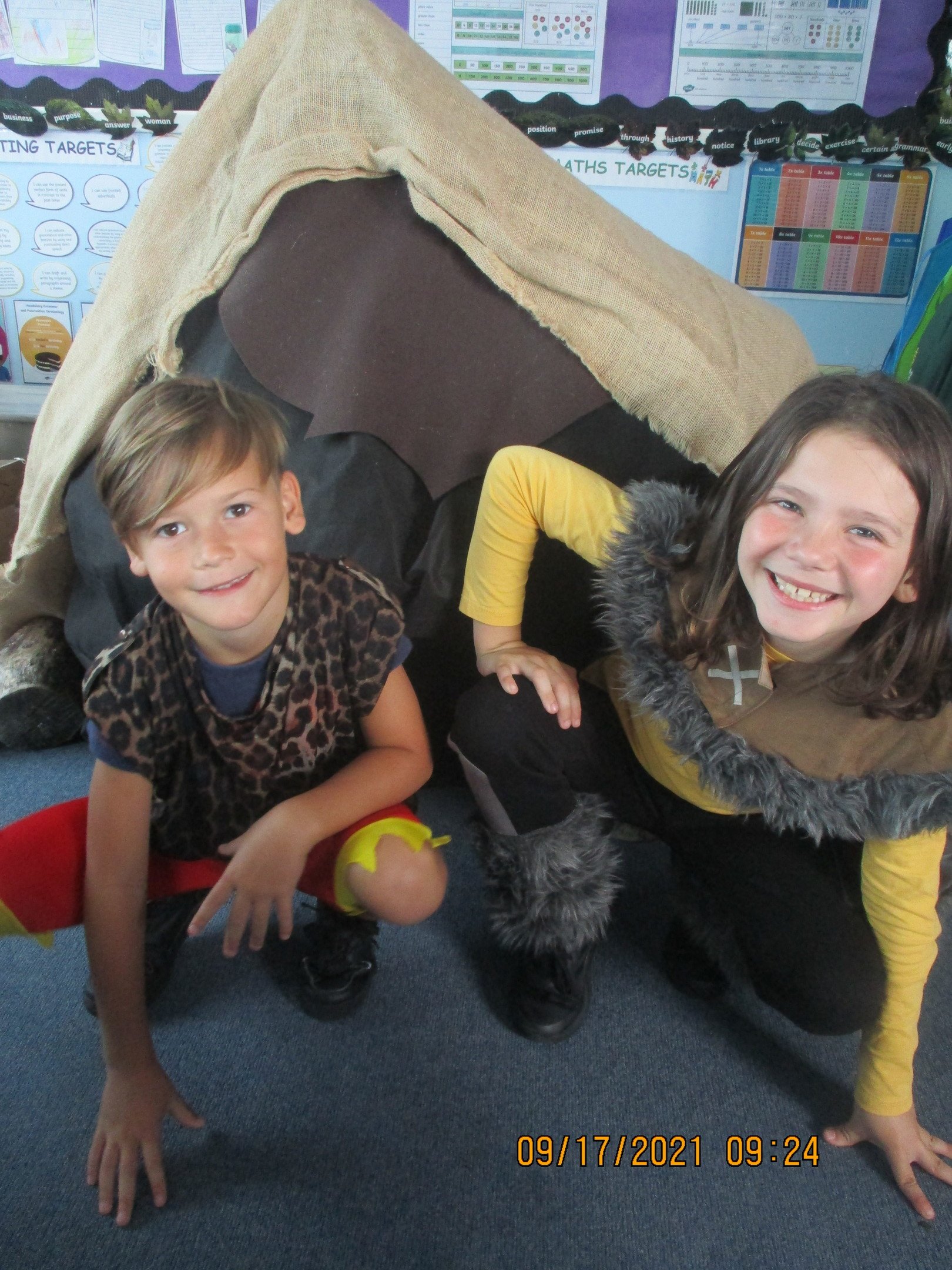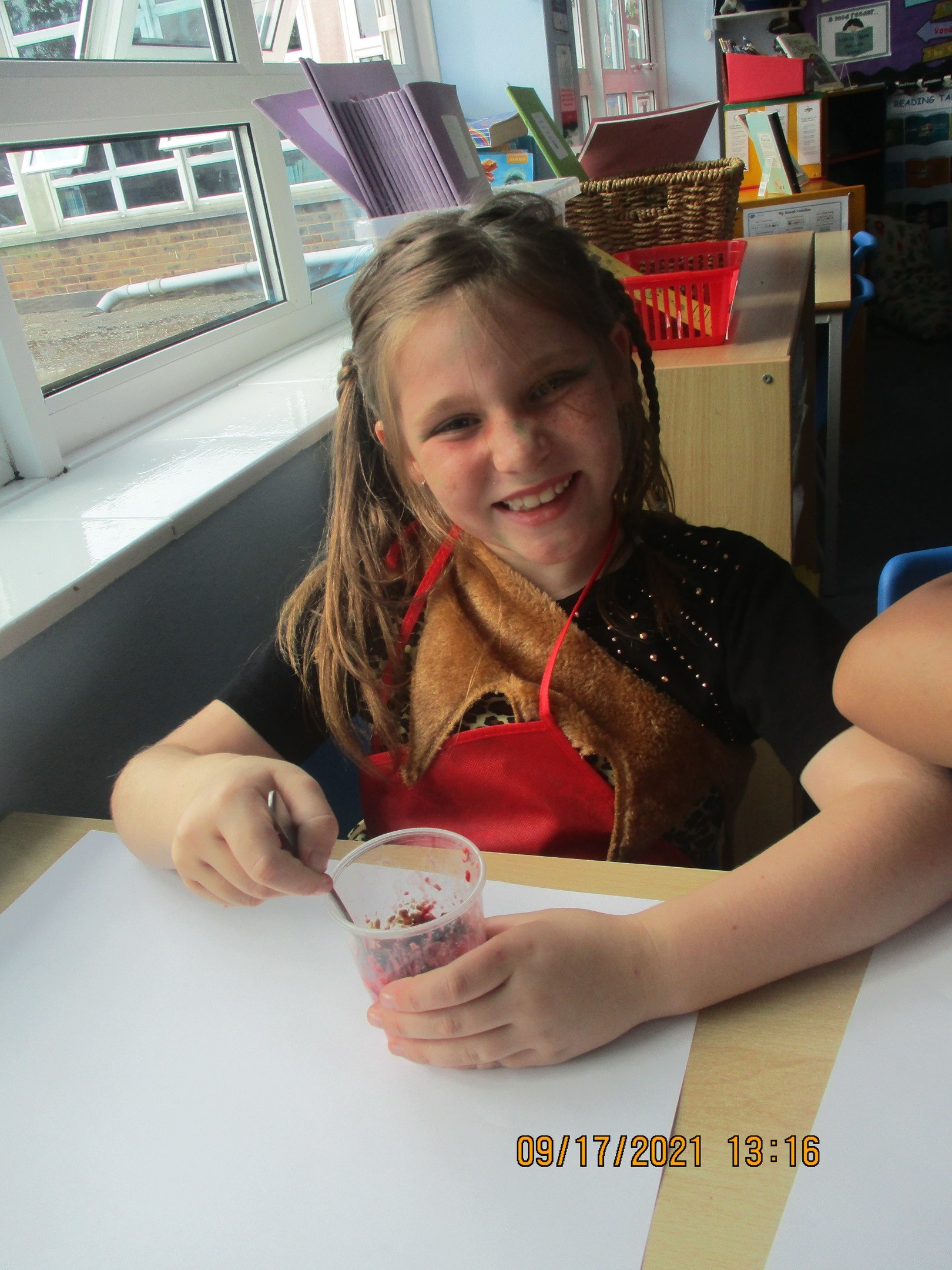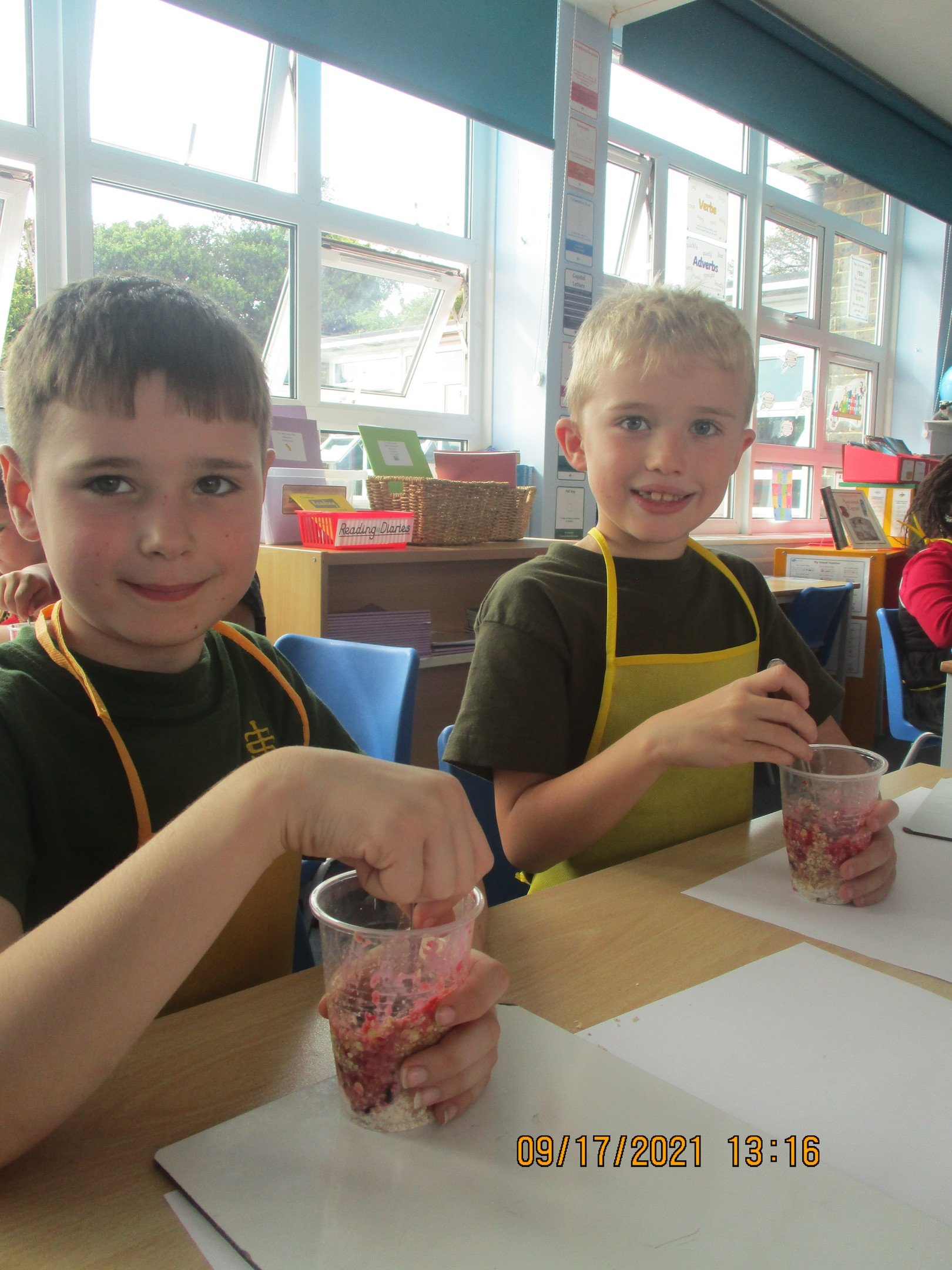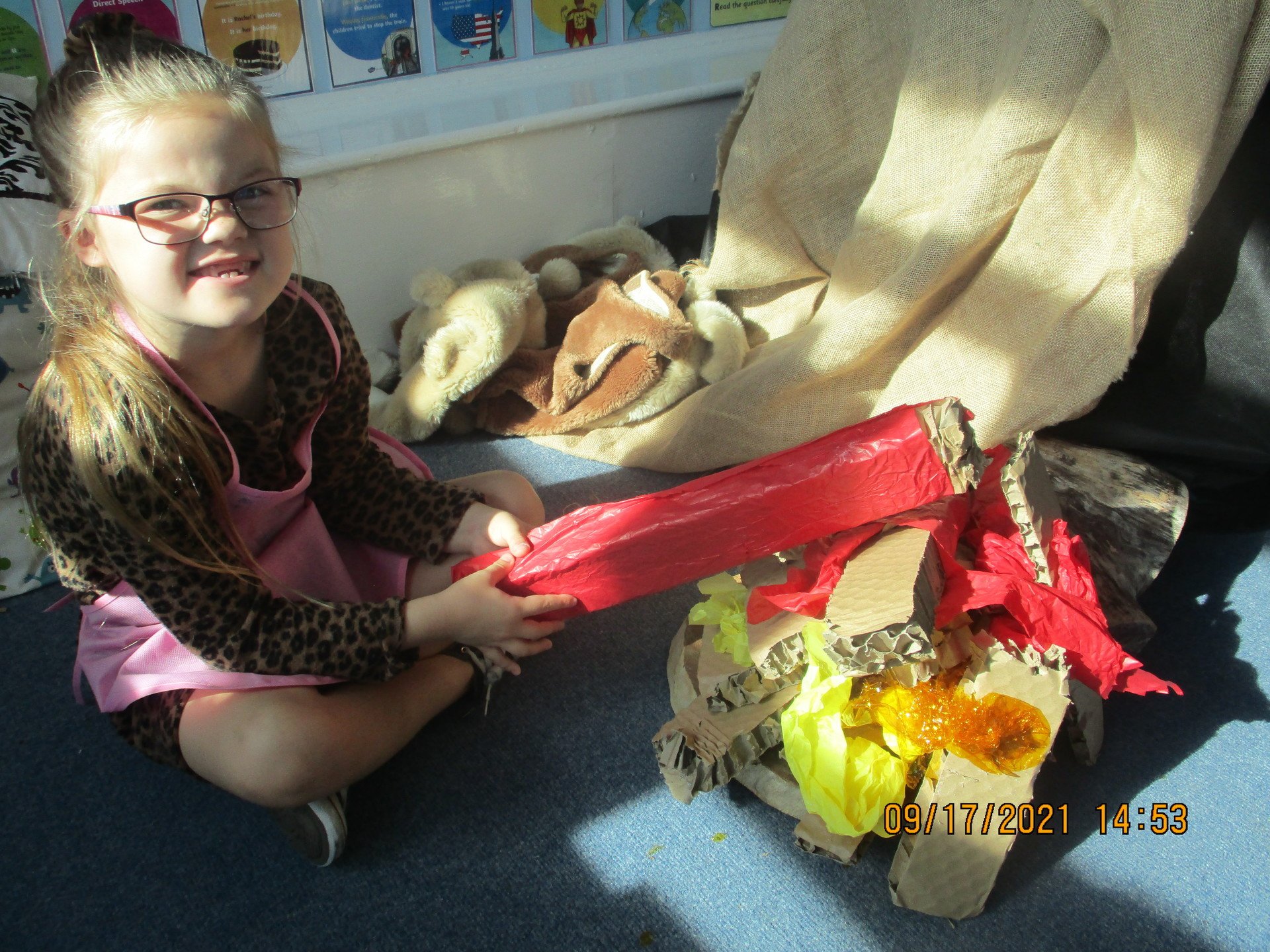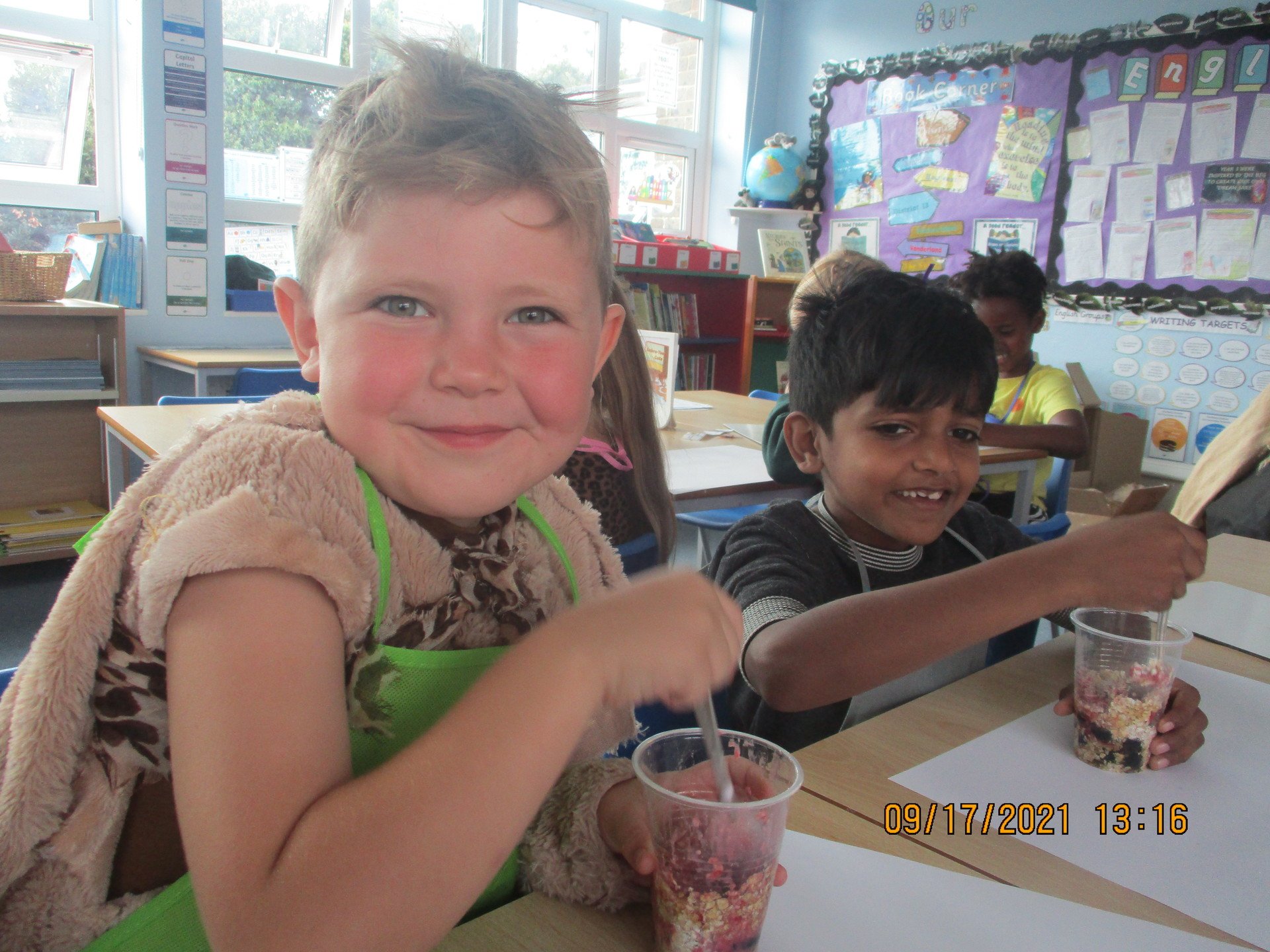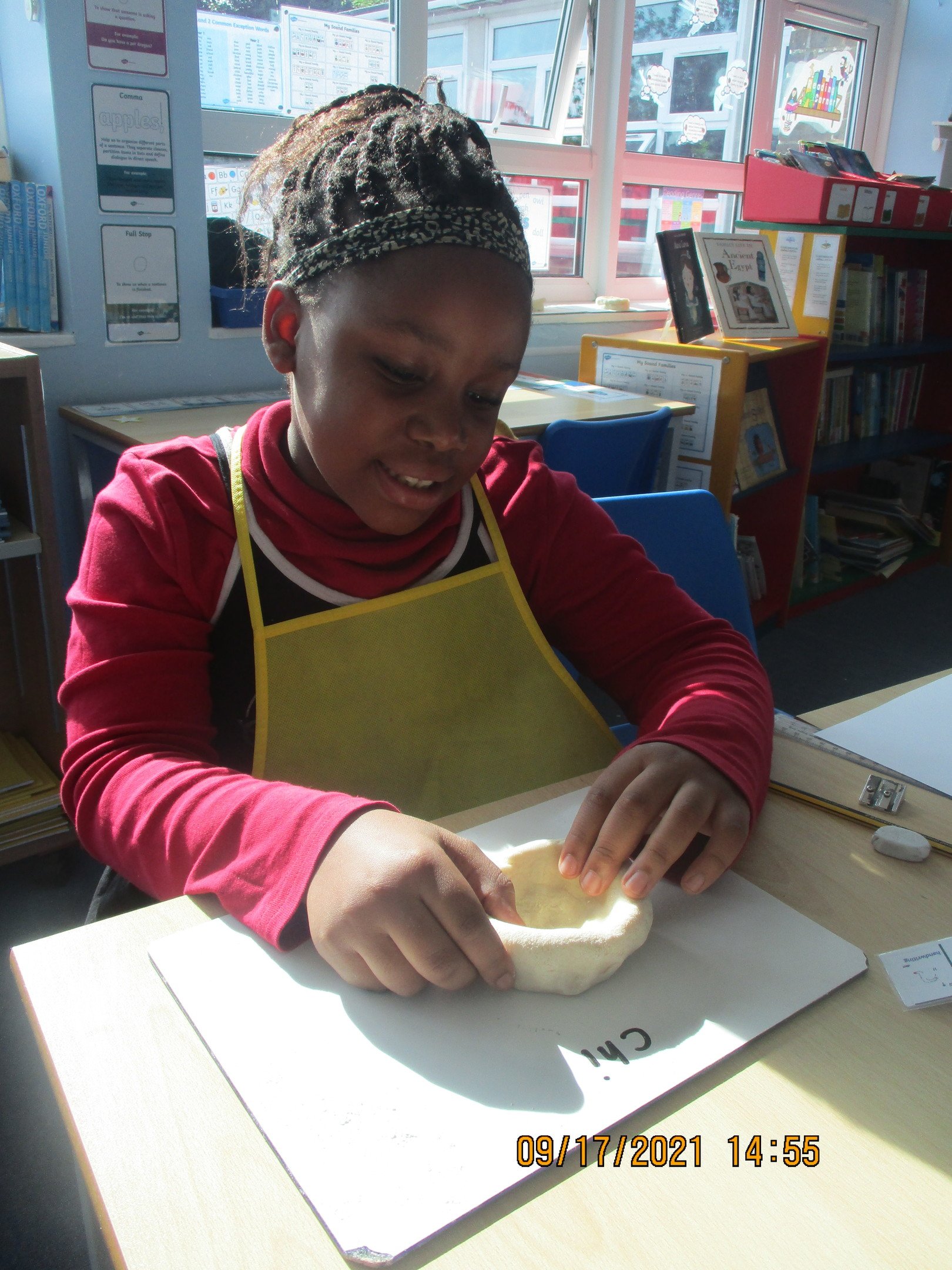 If children would like to do extra work at home or research about this topic please click HERE for some optional topic ideas where pupils can earn DOJOS!
Dear children, parents and carers,
It gives me great pleasure to welcome you and your child to St George's Class and to a new school year. Please do not hesitate to contact me if you have any questions, concerns or problems about your child's learning. I look forward to meeting you all and getting to know you better over the coming year.
Miss Azor
Class Information
PE
Year 3's PE days will be on Monday's and Tuesday's. Monday will be Circuit Training with Miss Pippa and Tuesday will be Basketball with Miss Azor.
Please make sure your child has a full PE kit in school at all times - black shorts (black tracksuit bottoms when it turns colder), a green St Joseph's t-shirt and trainers or plimsolls.


Reading
Please encourage your child to read as often as possible (ideally at least three times a week.) This can be by themselves, to a family member or to a sibling - and children, please remember to record it in the reading record books. These will be checked on a Monday.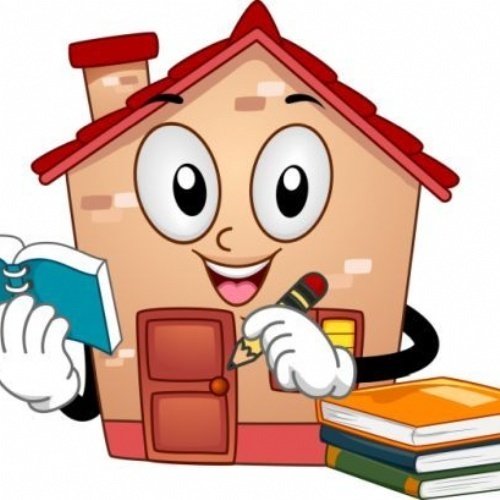 Homework
Homework will be set on a Thursday and is due back in on a Tuesday. This will include spellings and times tables as well as a short English and Maths homework task. Times tables will be tested on Tuesdays and spellings tested on Thursday's each week.
Thank you parents and carers! We really do appreciate your support.