St John the Baptist Class - Year 4

Class Teacher - Miss Cross
Teaching Assistant - Mrs Greener
Support Staff - Miss Pippa
Science : 22.10.21
This morning's Science lesson was based around constructing electrical circuits and being able to name the main components. They also learnt about the symbols that represent each component.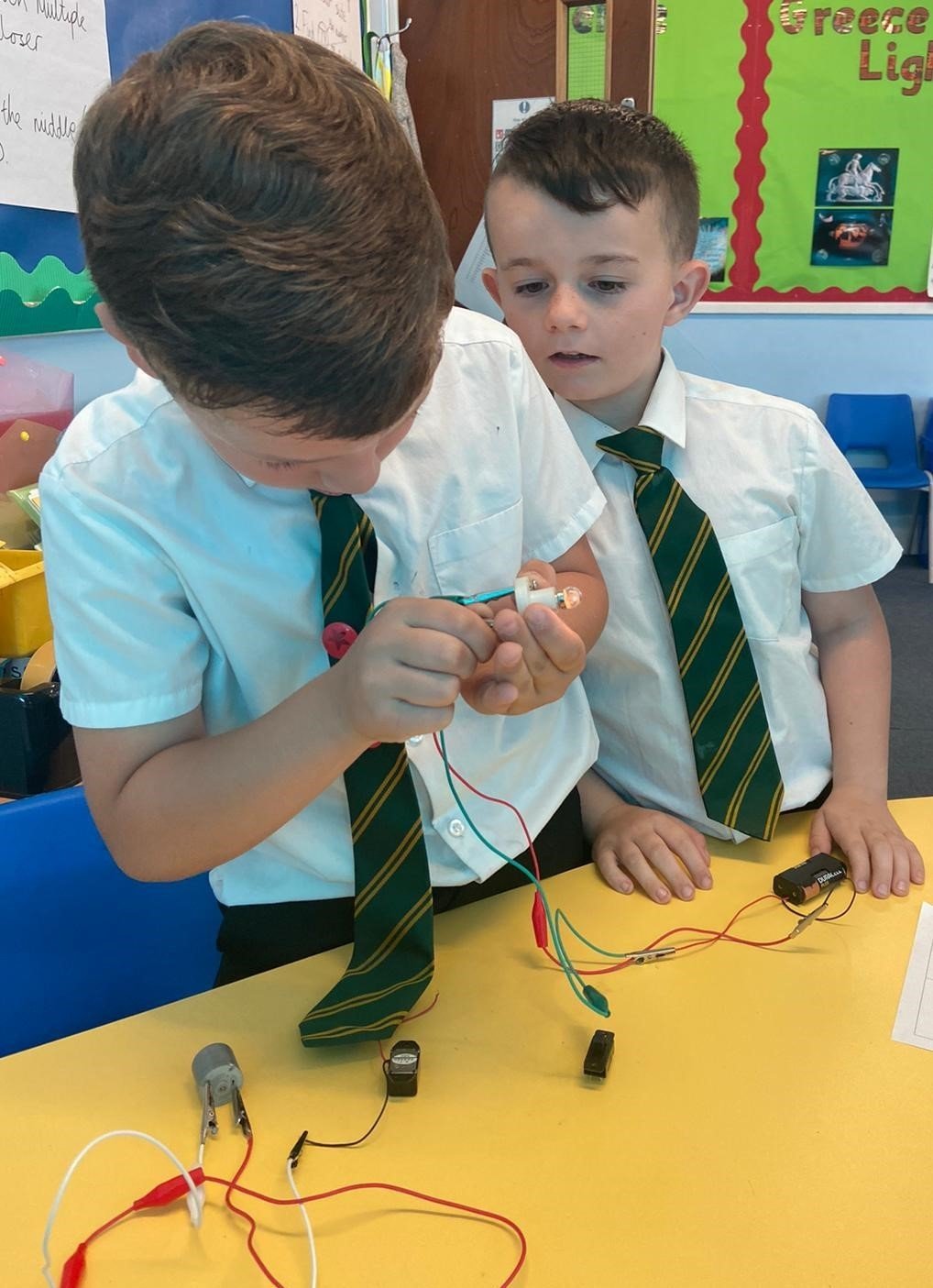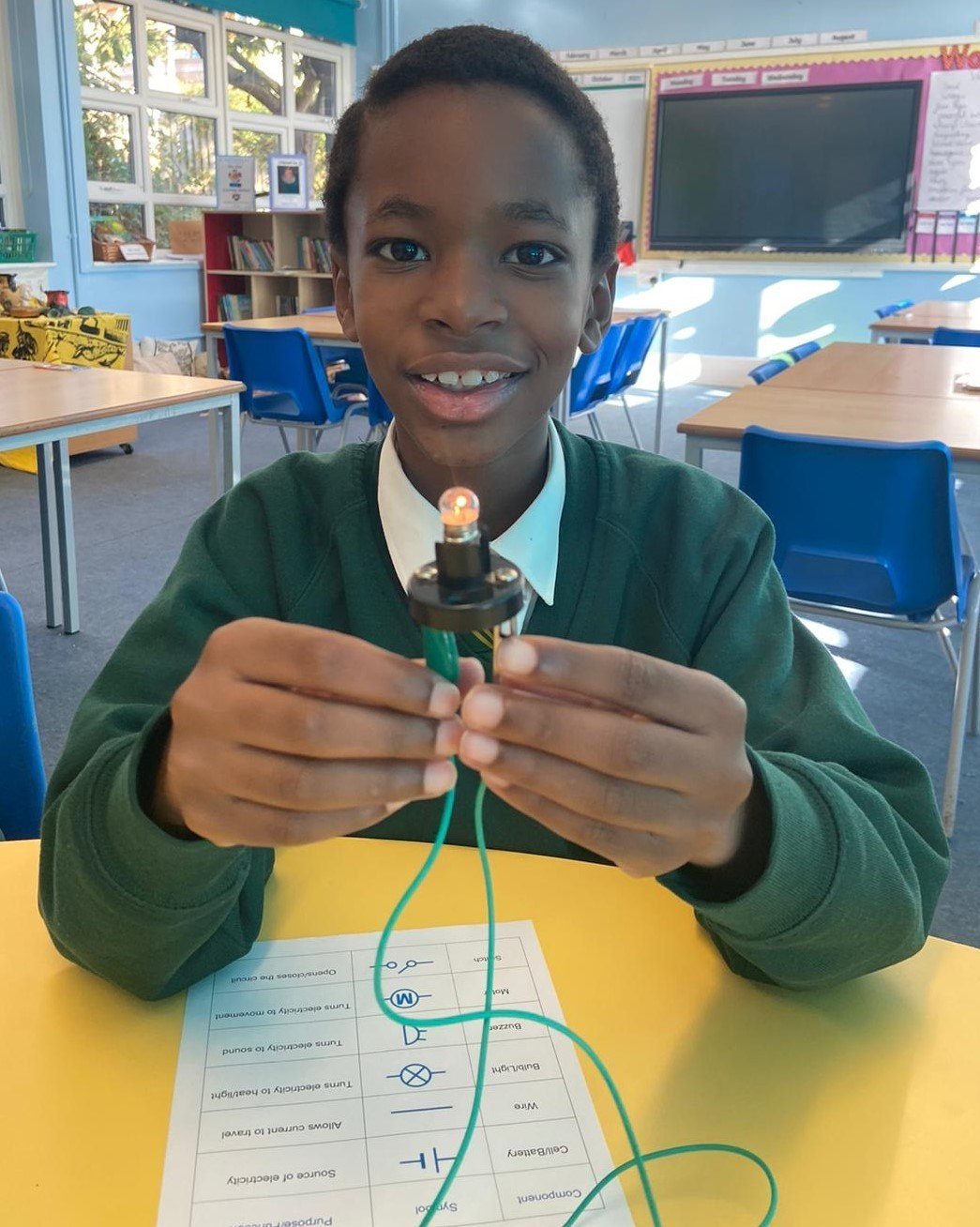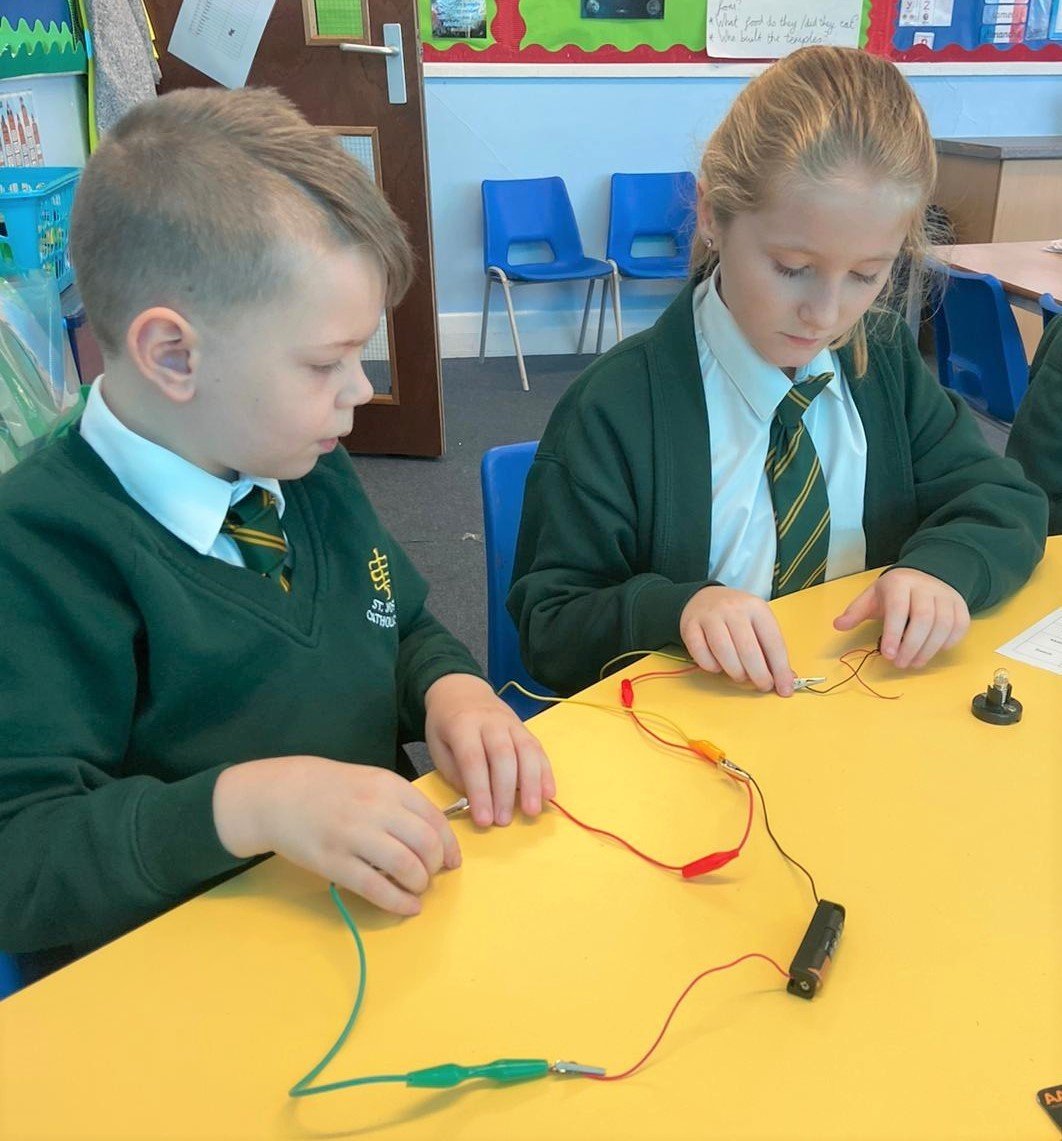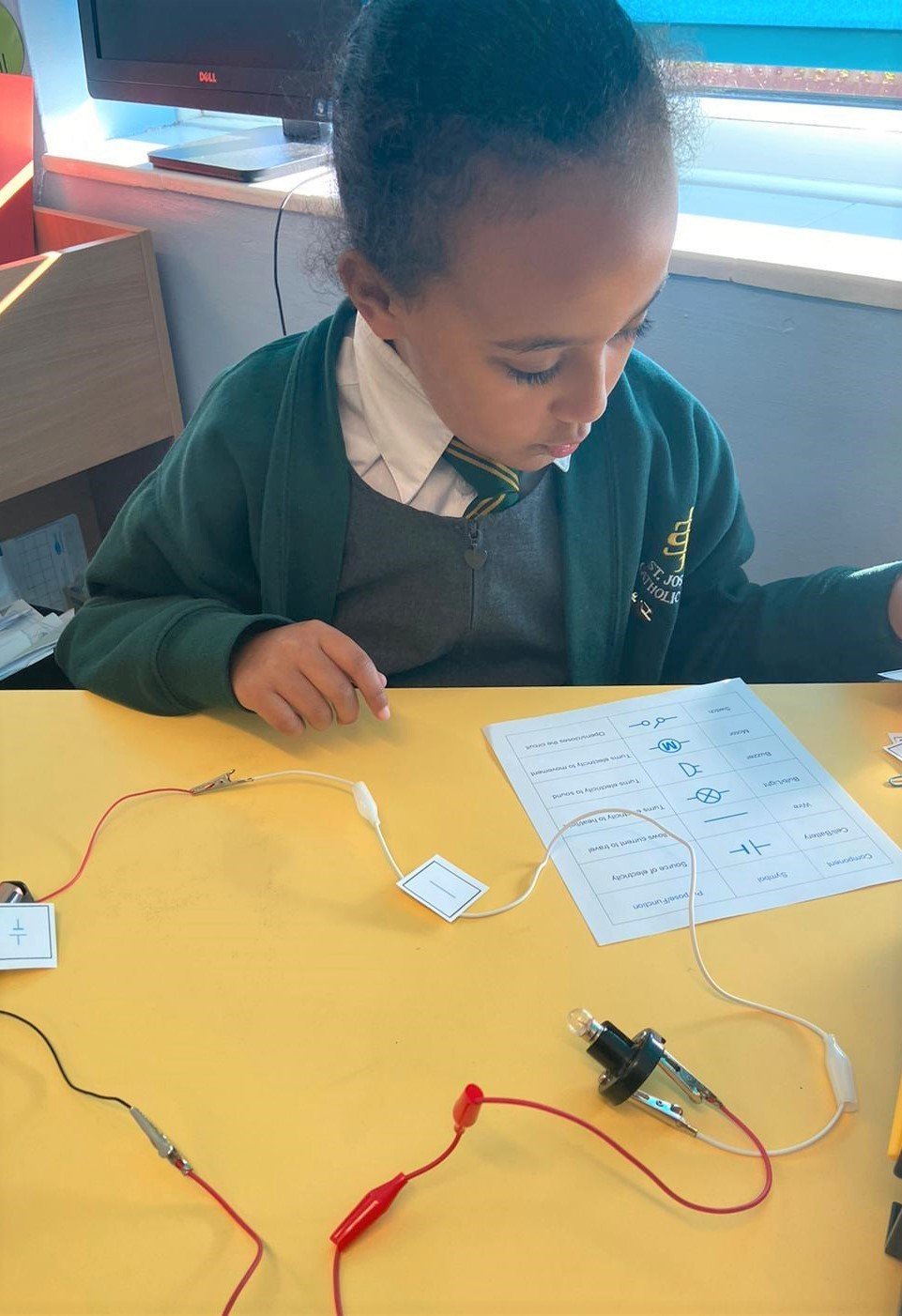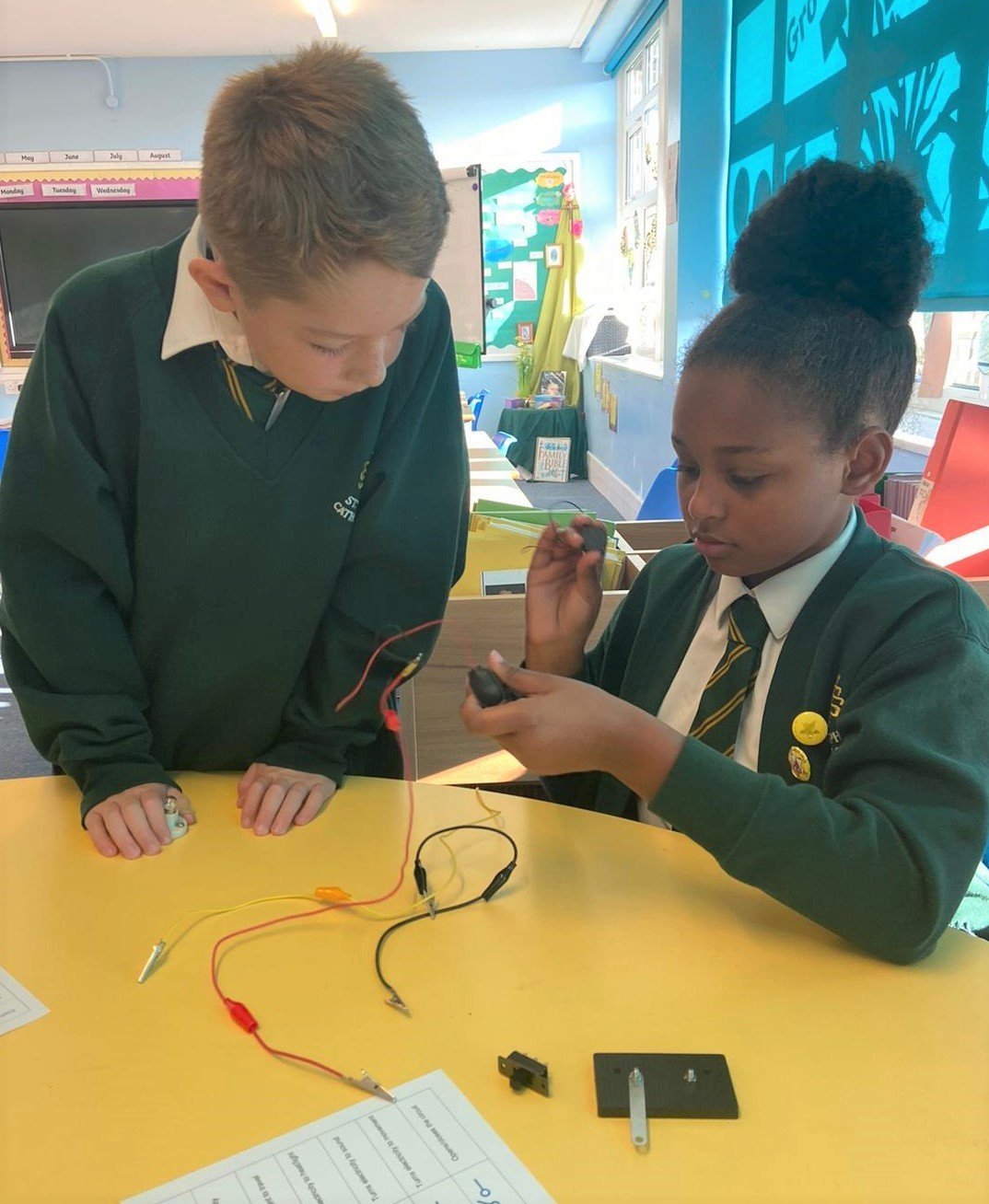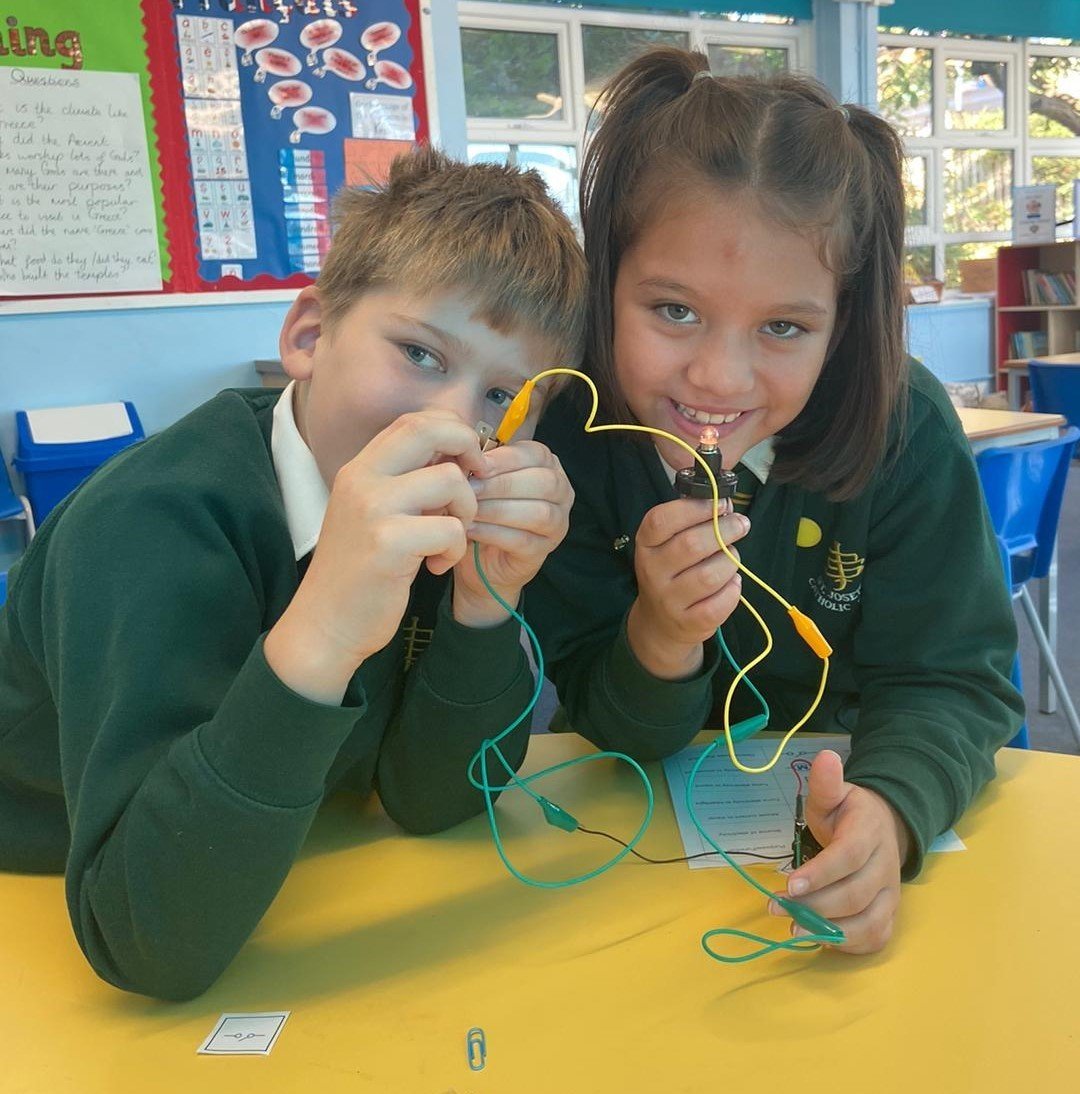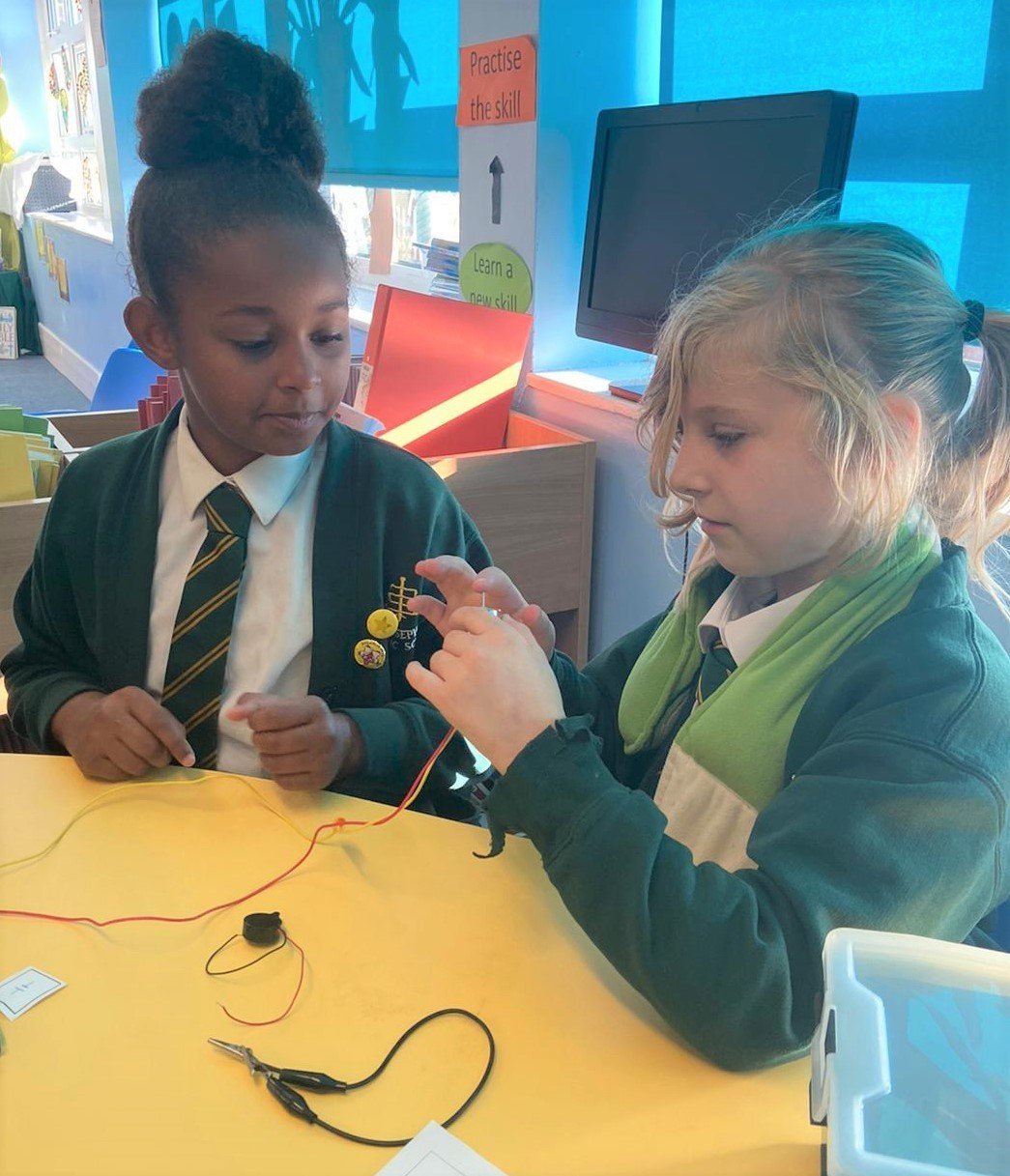 Science : 21.10.21
Today, in Science, we were learning about how a pull back car moved on different surfaces. We learnt how friction is a force between two surfaces. We made predictions about how the car would move on different surfaces and then we tried it out to see if our predictions were correct.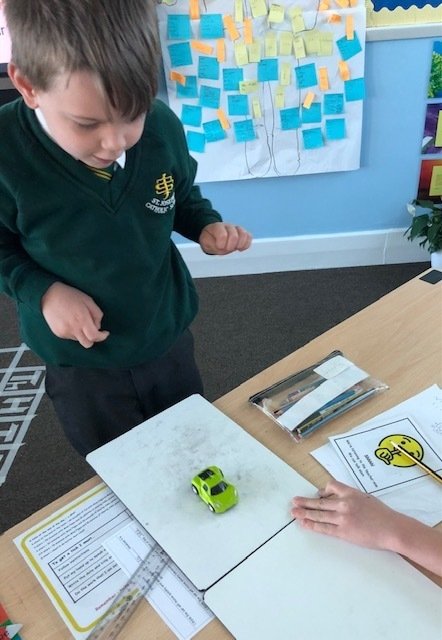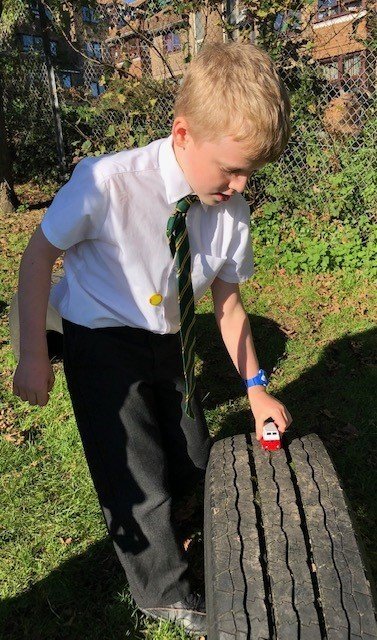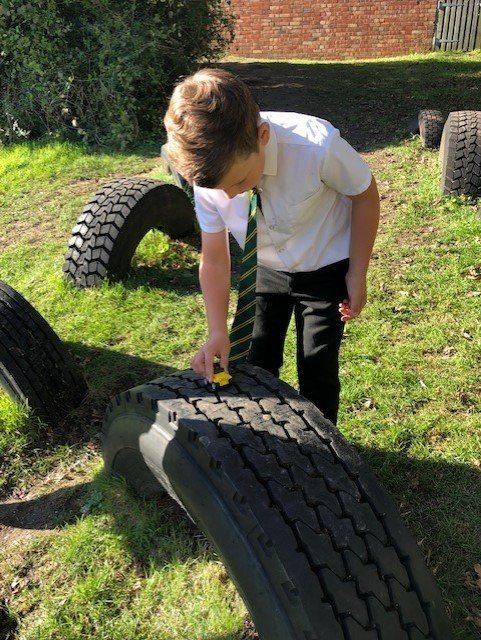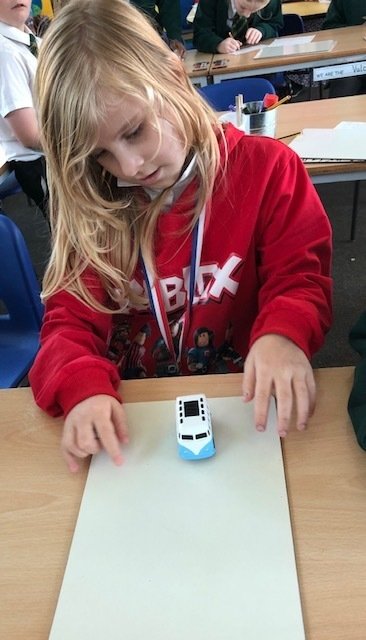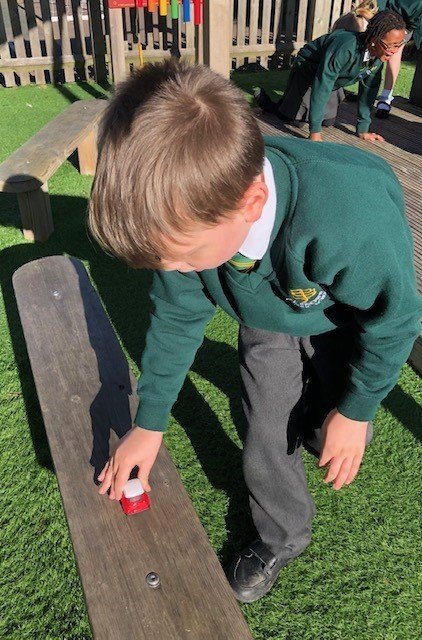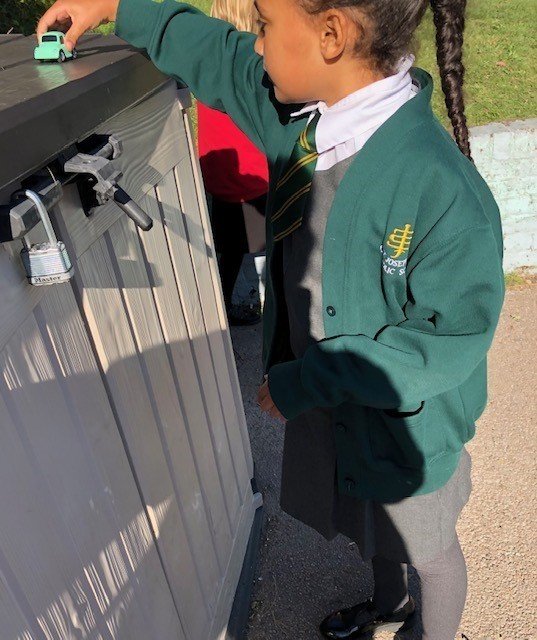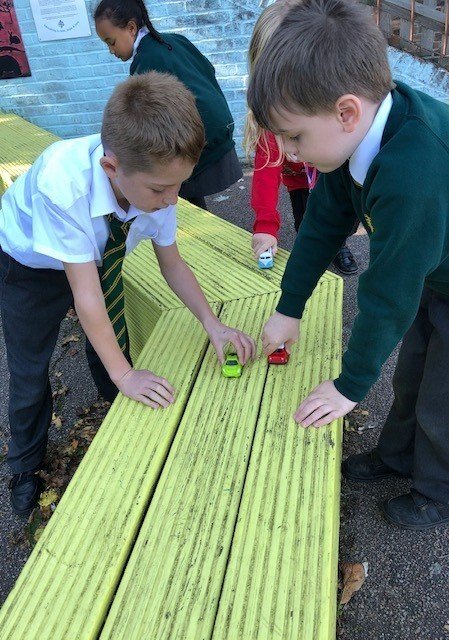 We learnt that the amount of friction generated depends on the surface. We found out that a rougher surface will cause more friction than something smooth.
We then went outside to explore the different surfaces and the friction they create.
French:15.10.21
Our French learning this half term has been around travel. We have learnt how to ask and answer simple questions about modes of transport and we found out about French speaking countries around the world.
Today, we tried some food from a few of these countries - waffles from Belgium, croissants from France, chocolate from Switzerland and couscous from Morocco.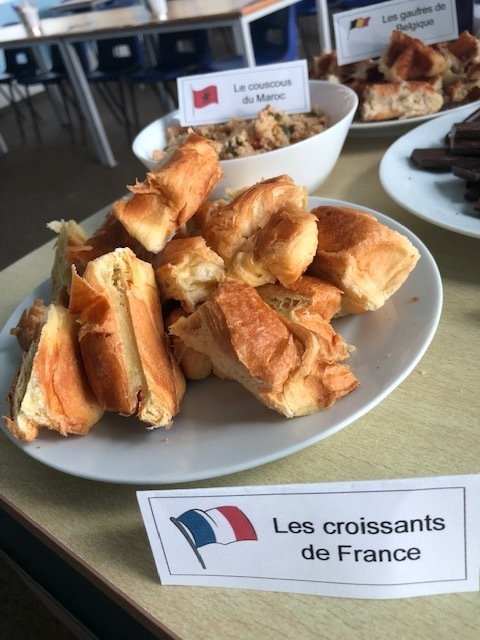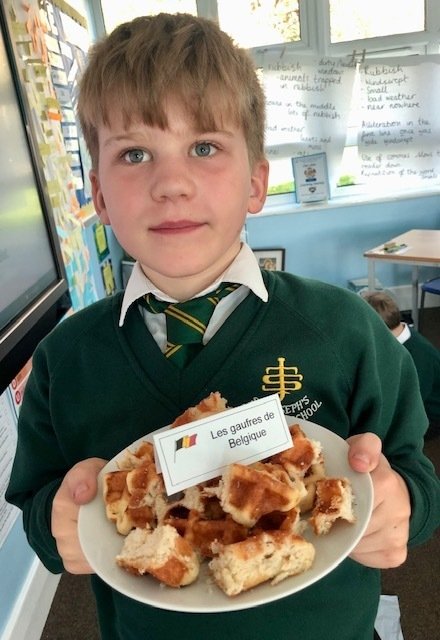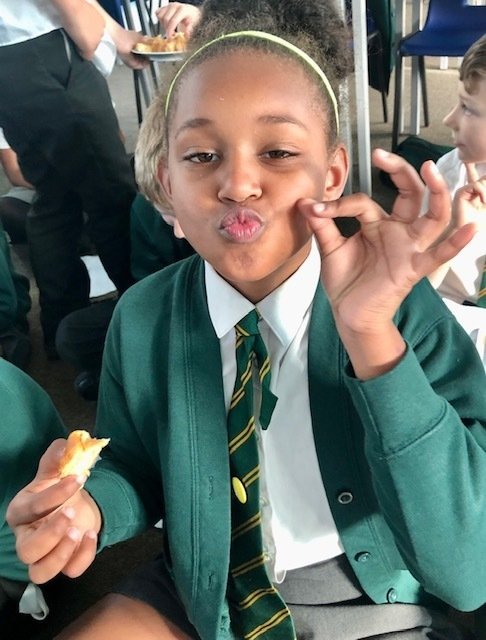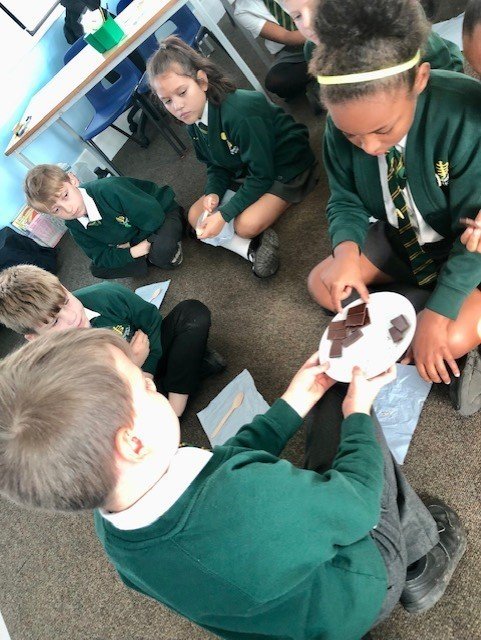 We were able to answer questions about which foods we liked/disliked and of course we remembered to say thank you in French!
Science : 12.10.21
Today, in Science, we were learning about the main types of rocks. We compared and contrasted the different rocks and thought of different ways to sort them.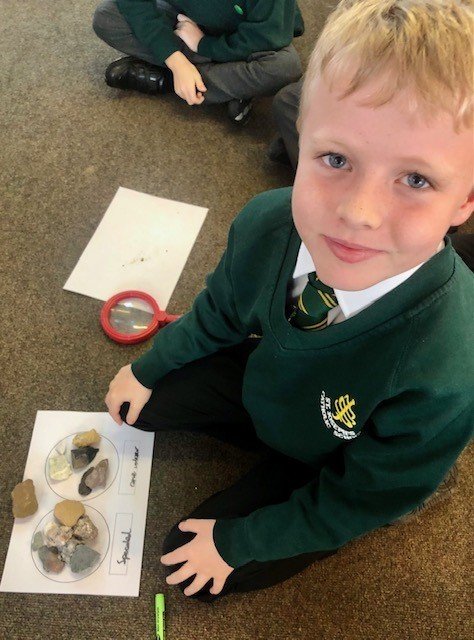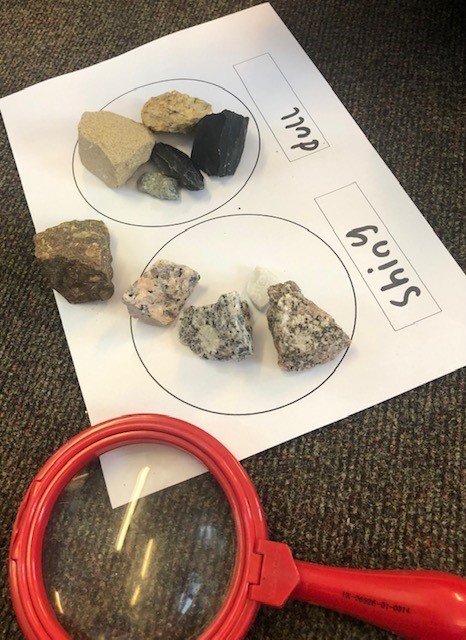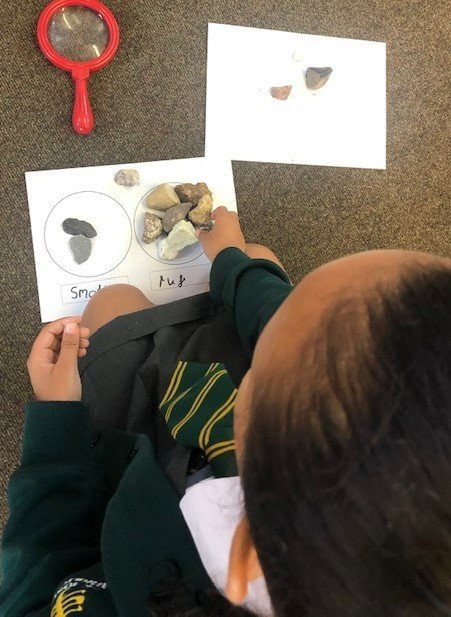 Then, we used chocolate to help us understand how the different rocks are formed!
We learnt that igneous rocks are formed when the molten lava from a volcano cools and solidifies. We melted some chocolate and then let it cool. Our igneous rocks were delicious!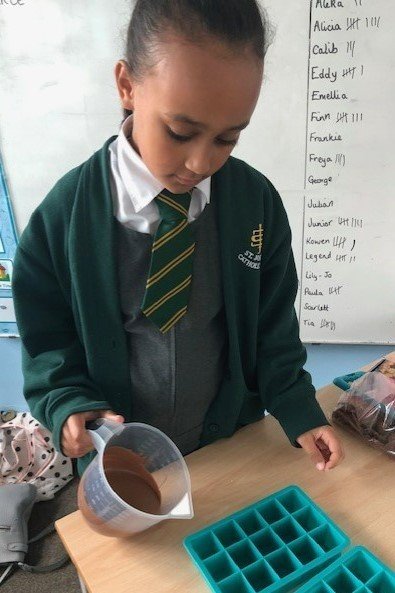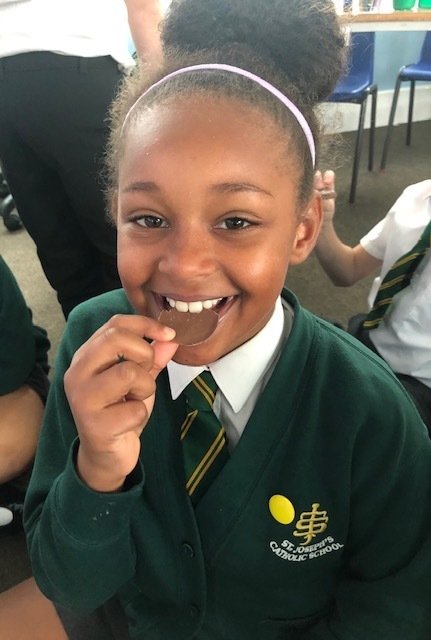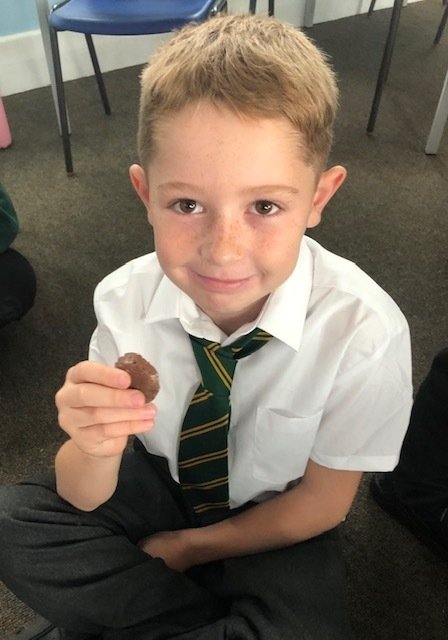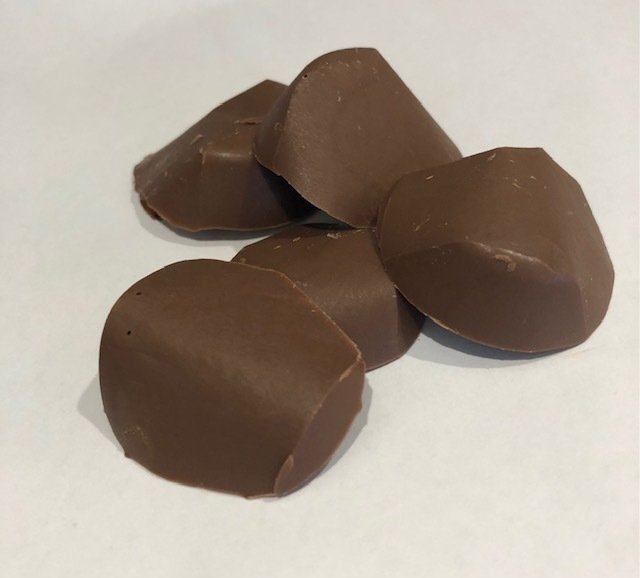 We learnt that sedimentary rocks are formed when particles from different organic matter accumulates and is compressed into a sedimentary rock. We grated some chocolate and then pressed it under some books. Our sedimentary rocks were very tasty!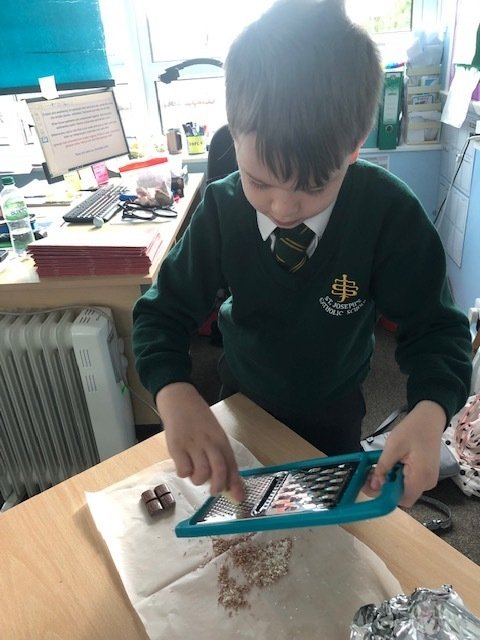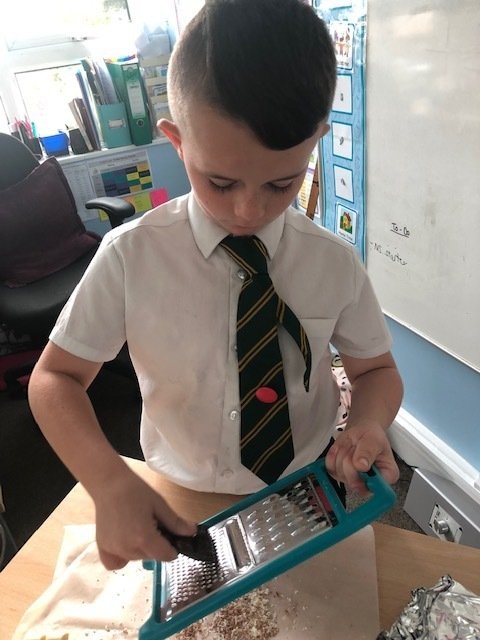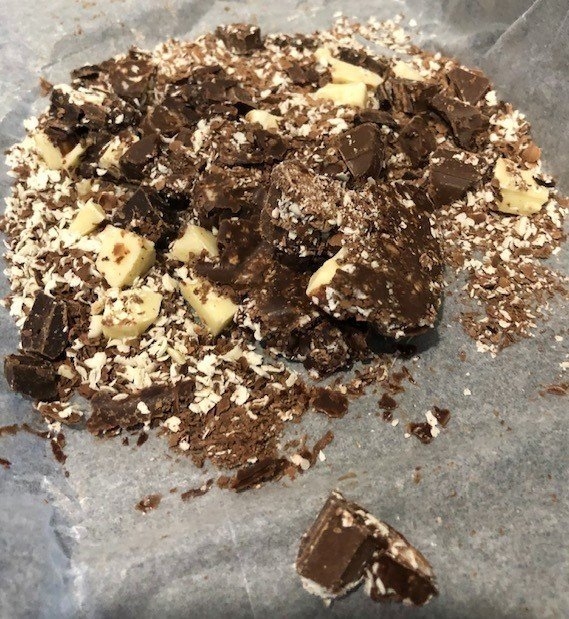 We finally learnt that metamorphic rocks were once igneous rocks or sedimentary rocks which have changed as a result of heat and/or pressure within the Earth's crust. We put our particles into some boiling water and observed the metamorphosis!
History : 8.10.21
As part of their History learning "Roman Rule," Year 4 used secondary sources - a range of information books and the internet - and worked in small groups to create a timeline showing where the Romans fitted in amongst other periods in History.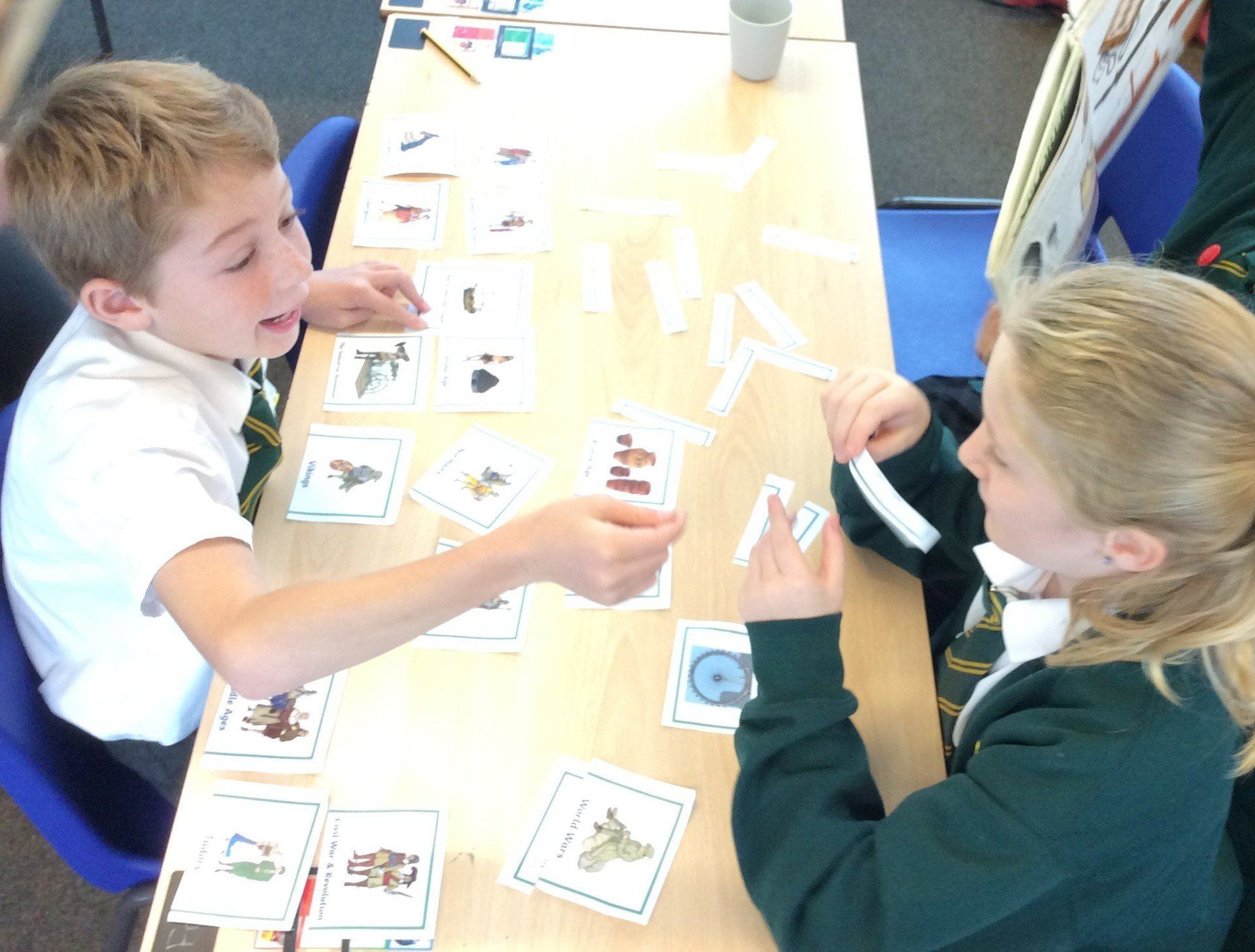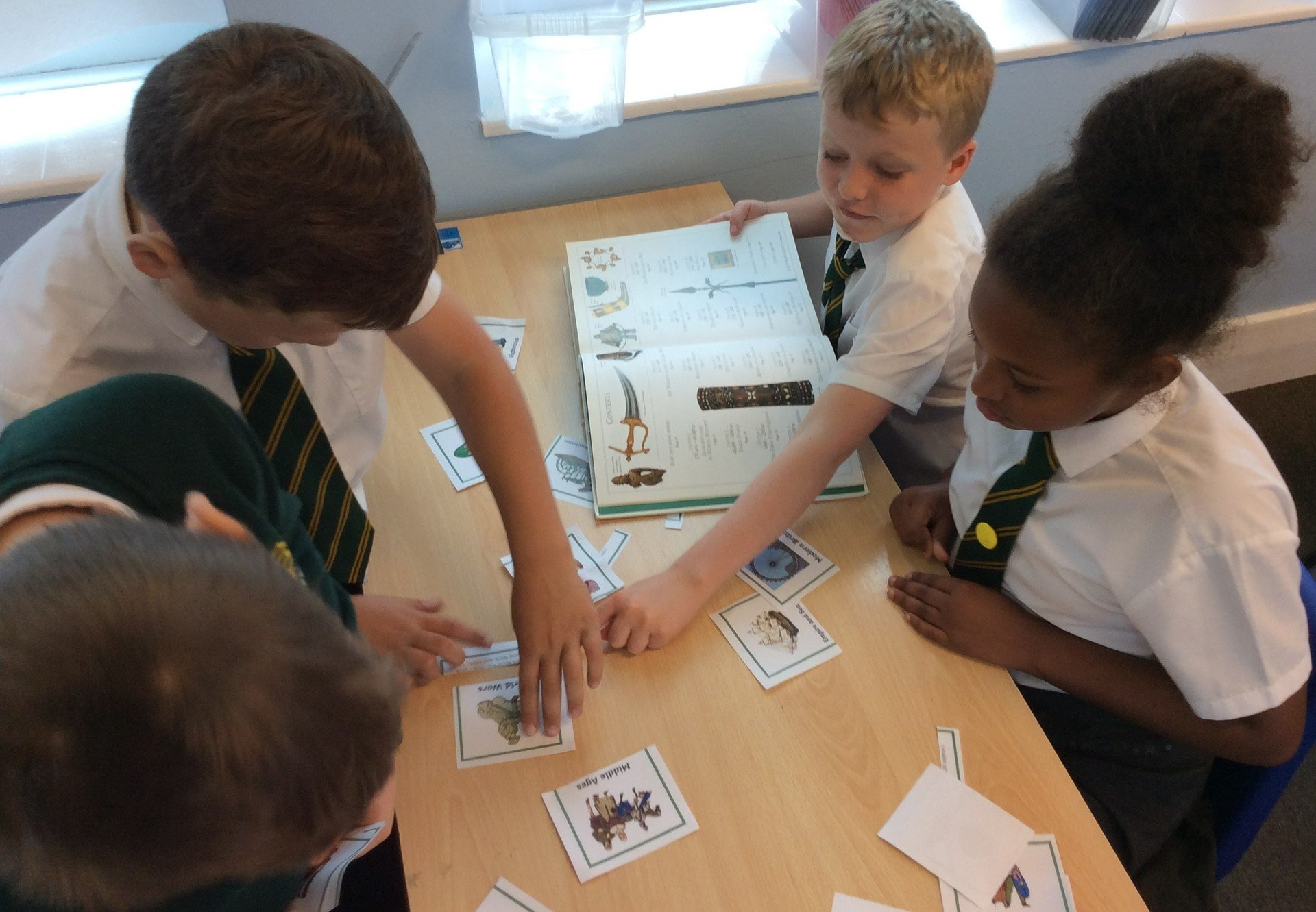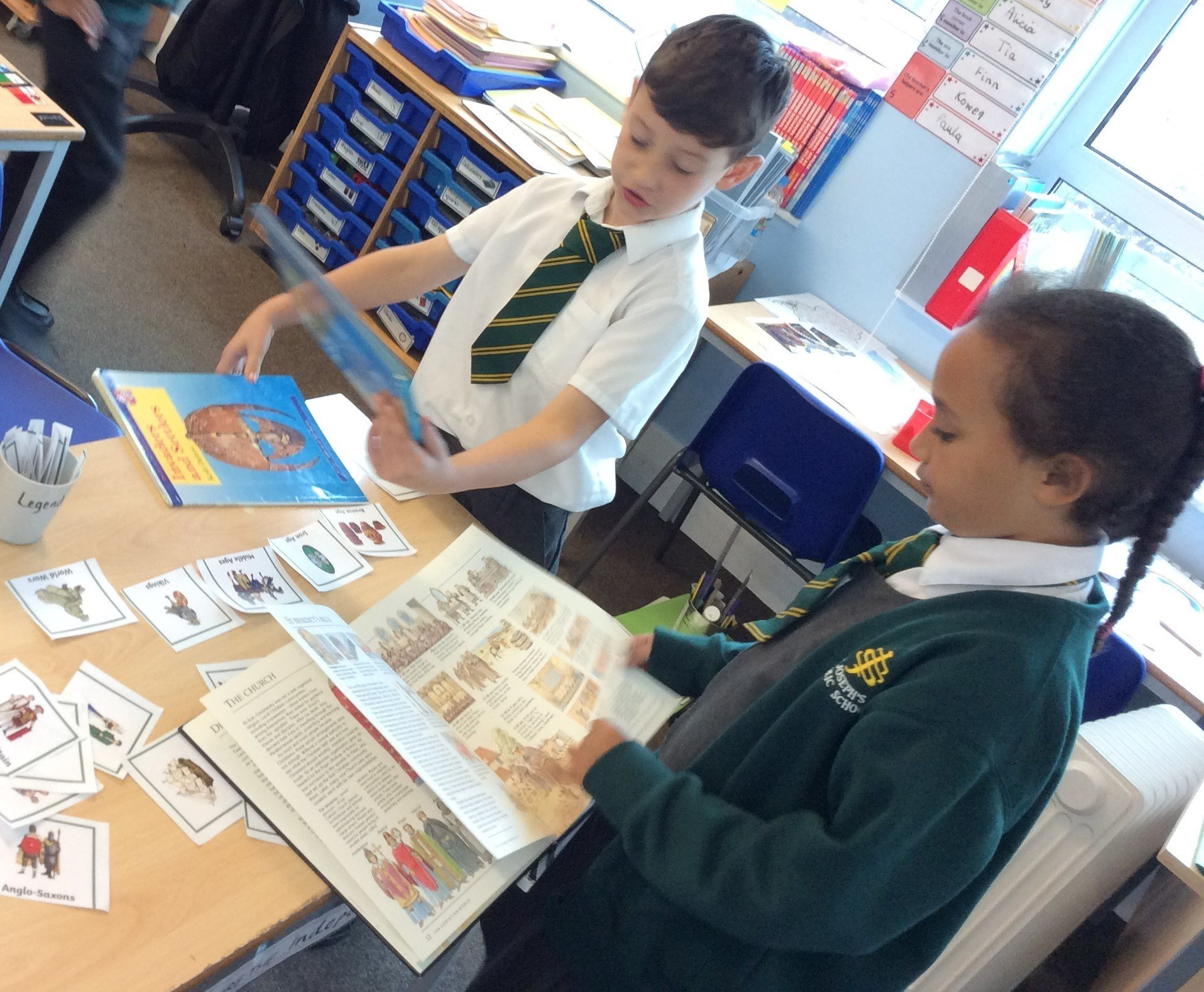 Science : 8.10.21
Today in Science, we learnt about the three states of matter. We learnt how the atoms and molecules in solids, liquids and gases differ. We learnt that the only substance that can be found naturally in each of the three states is water.
We acted out how the different particles move around and we observed water in all 3 states - as ice, as water and as water vapour/steam.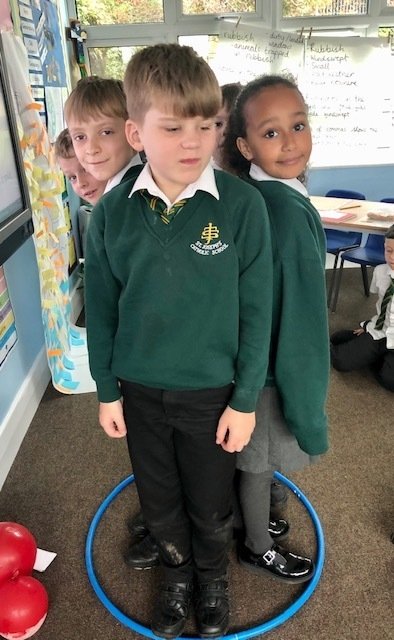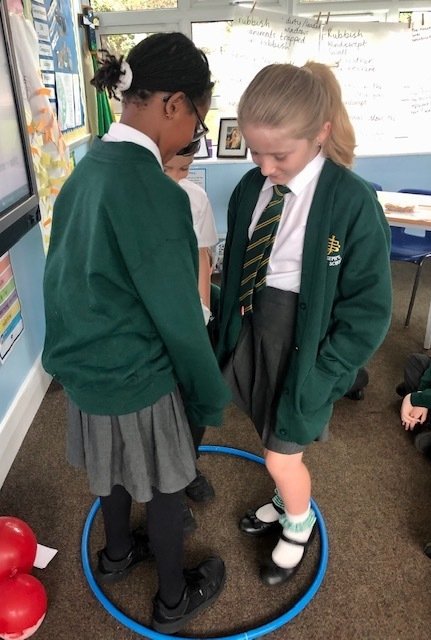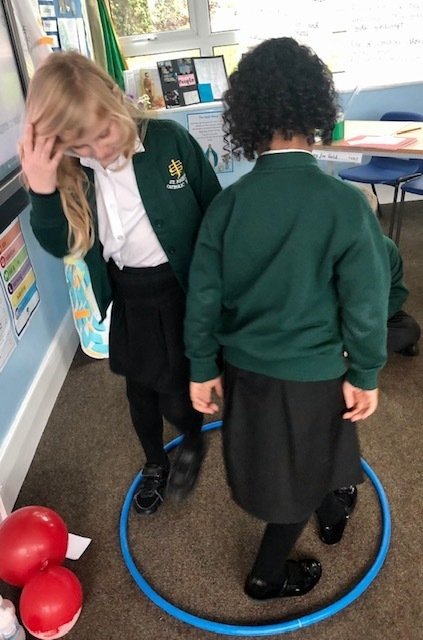 We used Cheerios to demonstrate our understanding of the position and movement of the particles. We then observed how different balloons filled with ice, water and gas felt and we discovered how water expanded when frozen.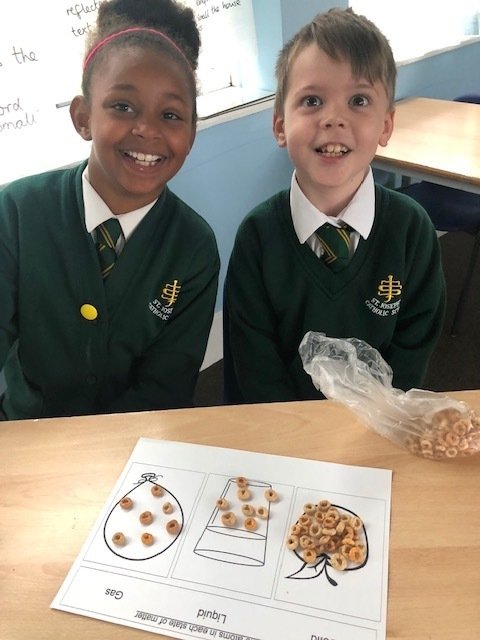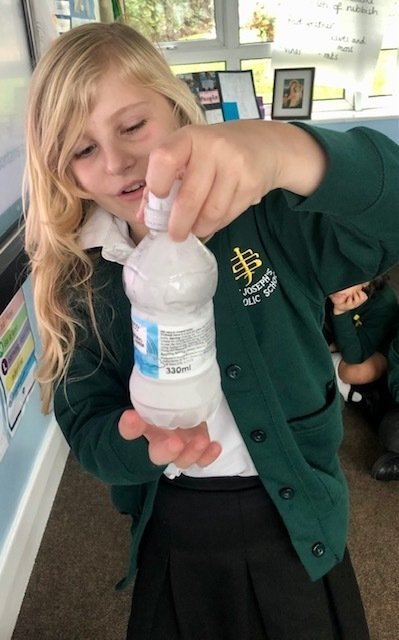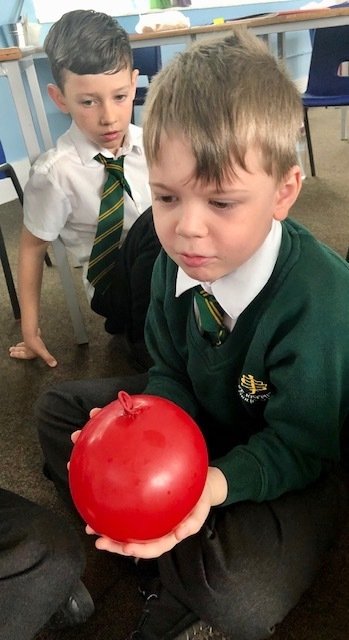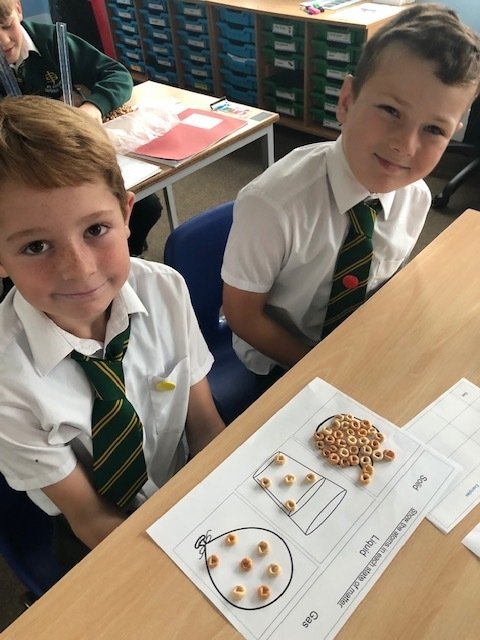 Science: 30.09.21
In today's lesson, we learnt about inherited traits and characteristics and acquired or learnt traits. Julian bought in a montage of photos of himself and his dad when his dad was a young boy.
It was very difficult to tell who was who, demonstrating how many different traits are passed through family members. The class had a go at guessing which pictures were Julian and which were his dad.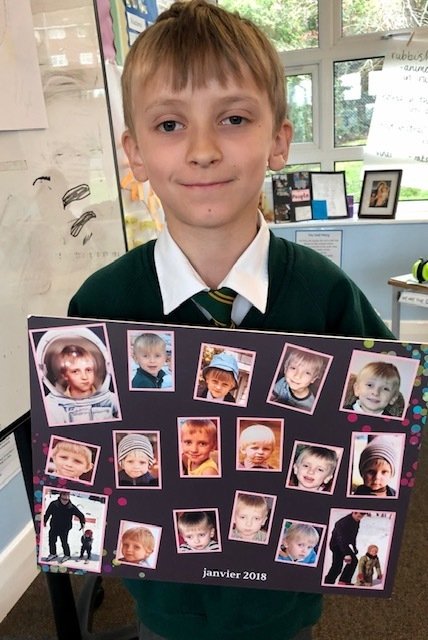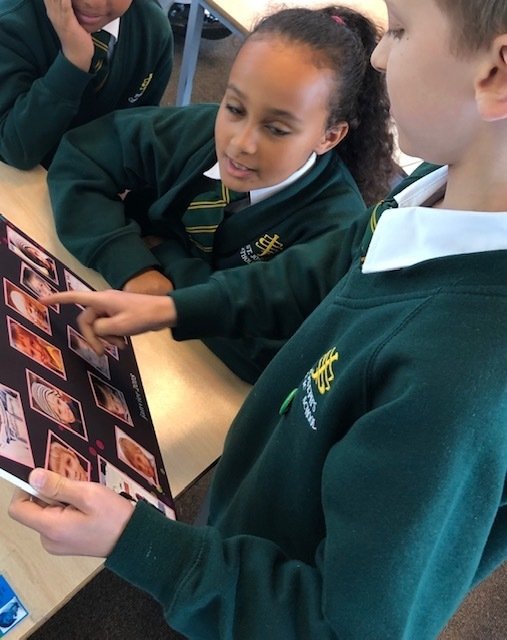 French: 30.09.21
In this week's French lesson, Year 4 have been learning where French is spoken in the world - "Les Pays Francophones."
They learnt how to say each county's name in French, found out what continent they were in and what their flags looked like. The children then used atlases and globes to locate the different countries.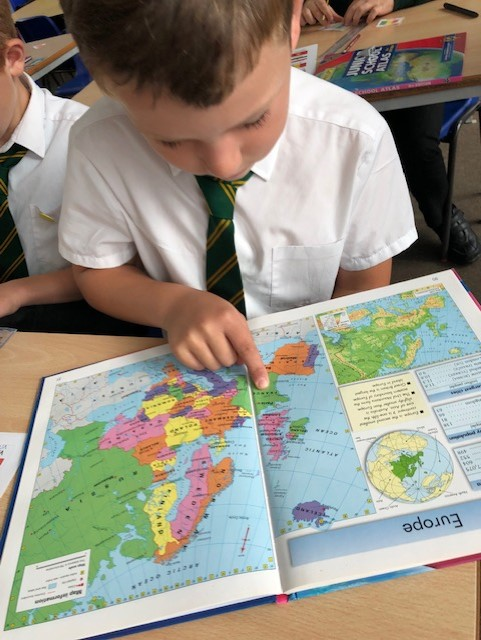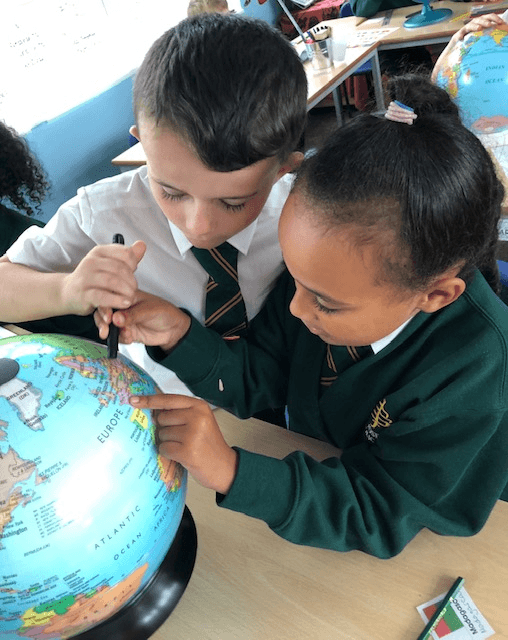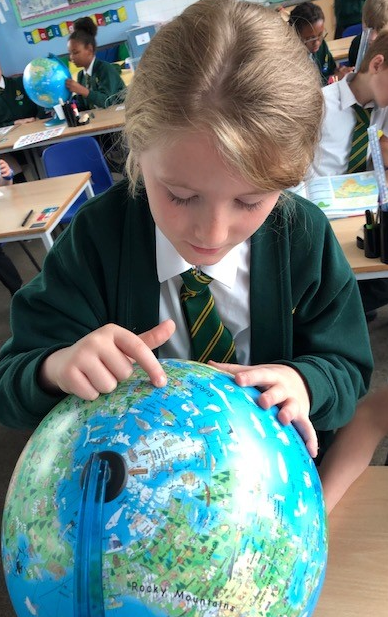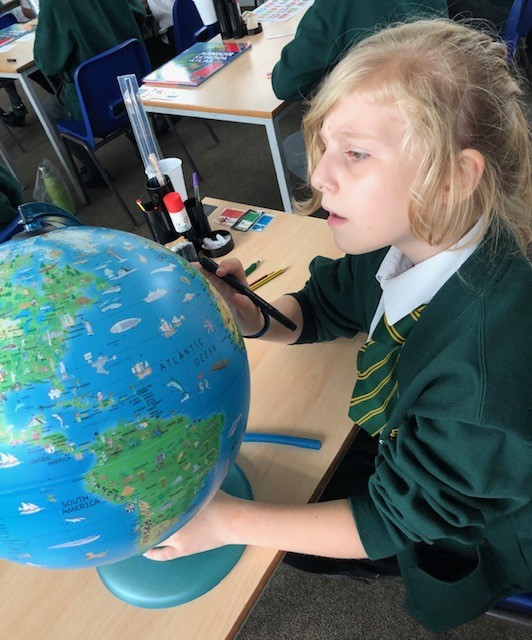 Inspiration: 27.9.21
Miss Cross read us the next part of our class text (we don't know what it is called yet) and we used watercolours to illustrate our own interpretations of the passage.
Here are a few of our images: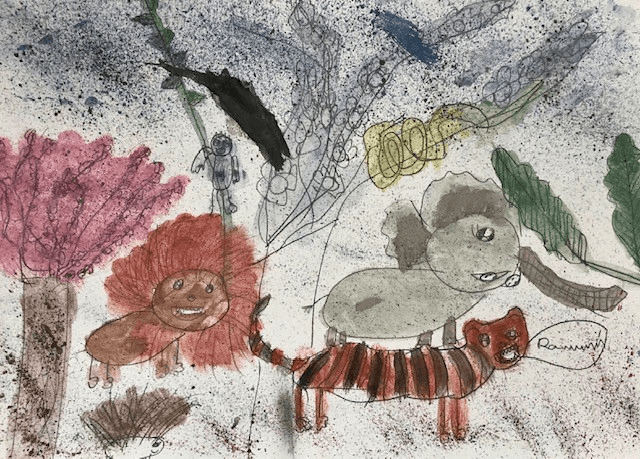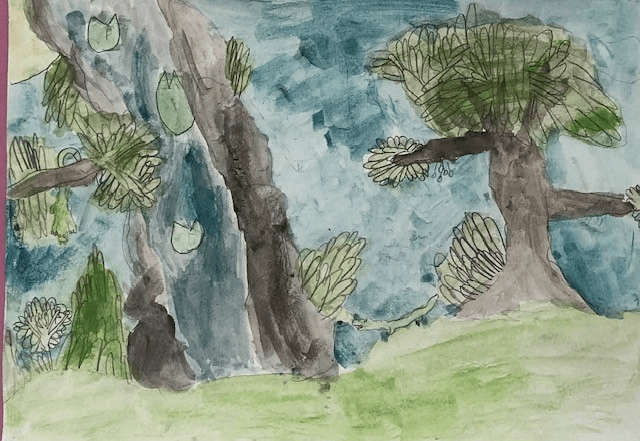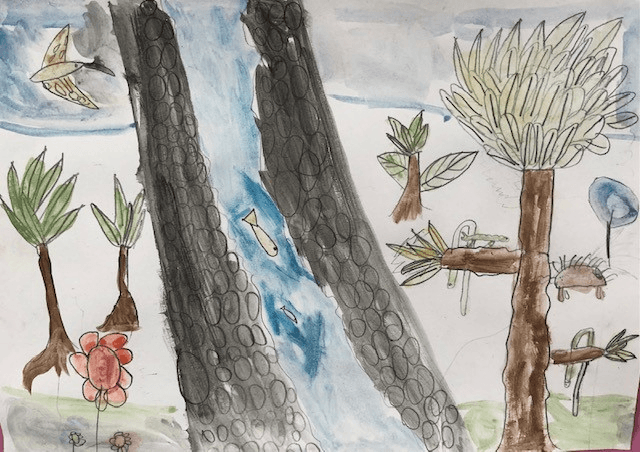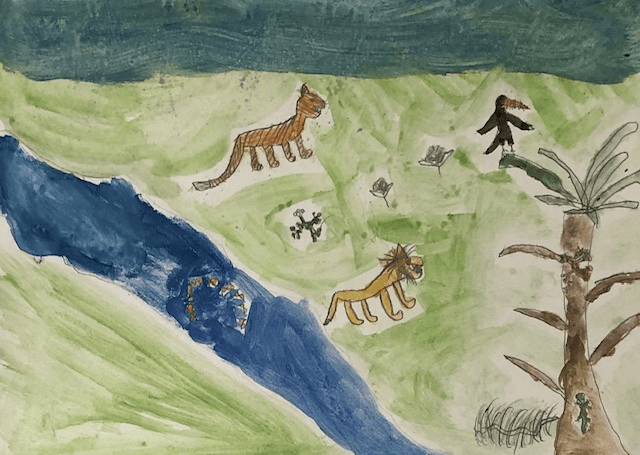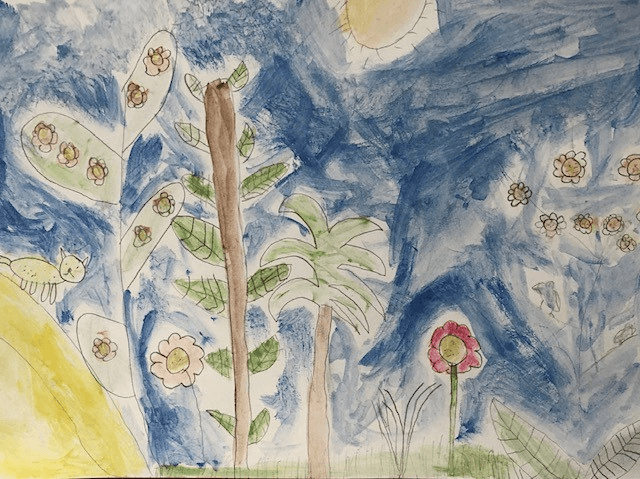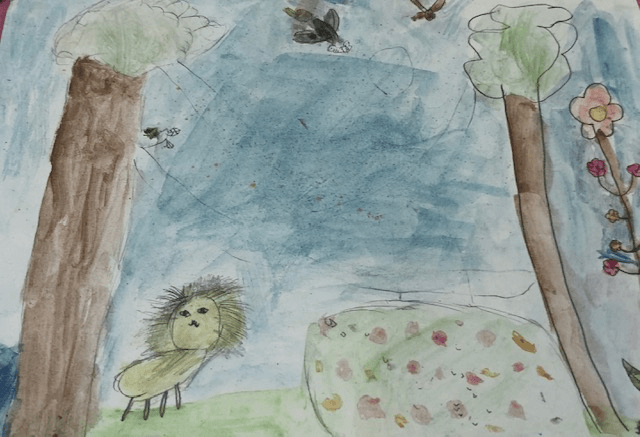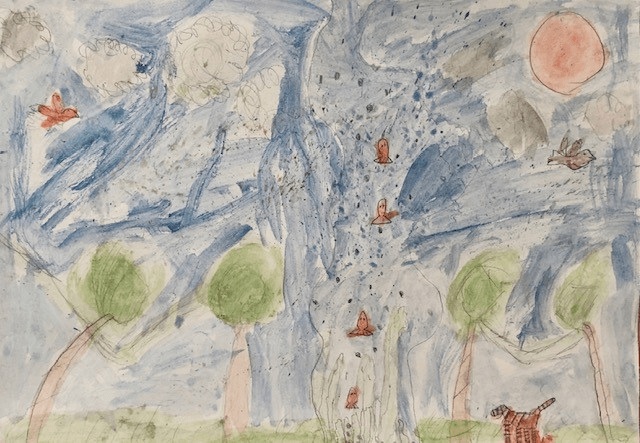 We can't wait to read on and find out what happens next.....
Grandparents' Week : 28.9.21
It was wonderful to welcome so many grandparents to the Year 4 classroom this afternoon - thank you all for coming! It was great fun to play some bingo games and also to share some of the grandparents special memories and cherished items.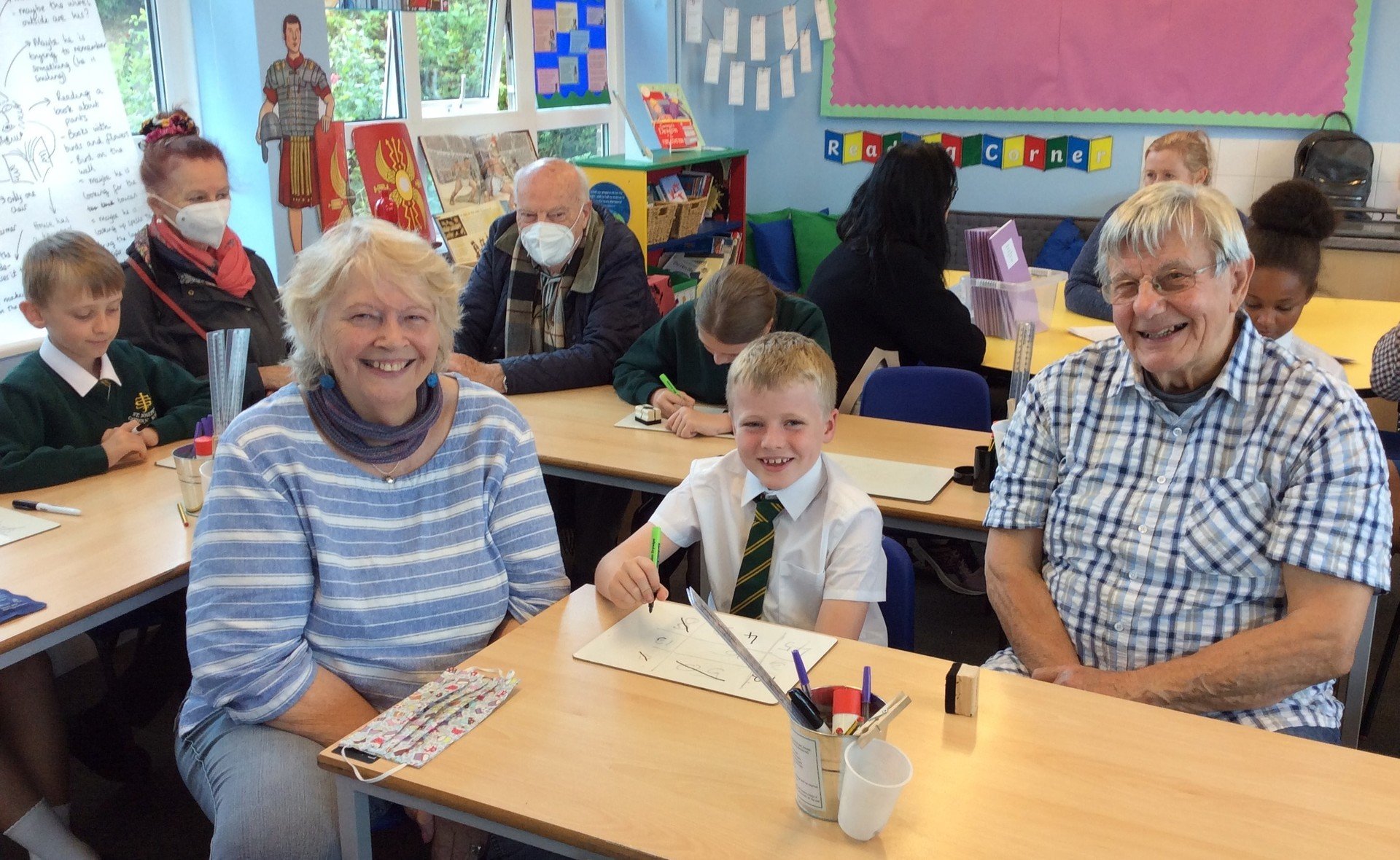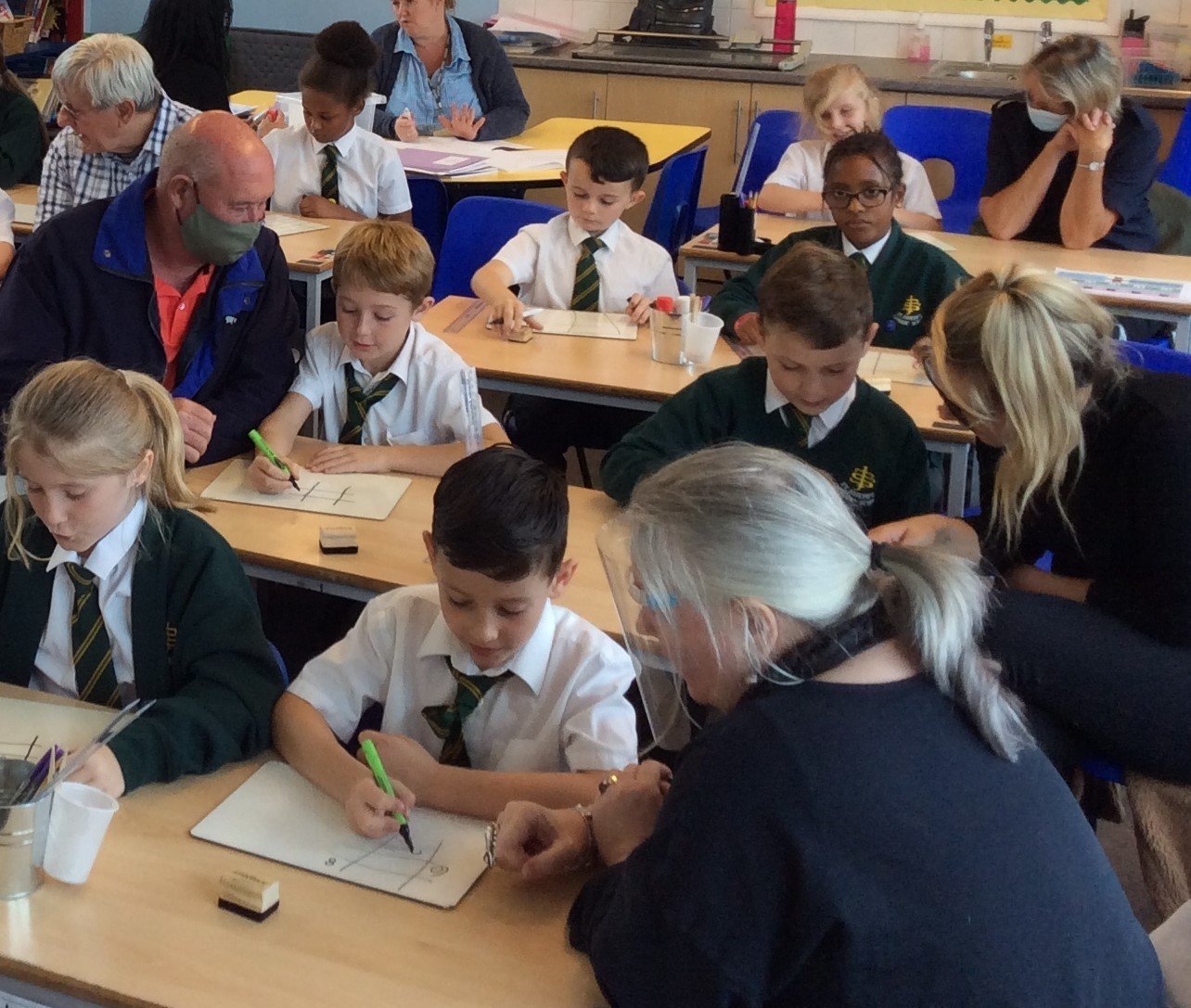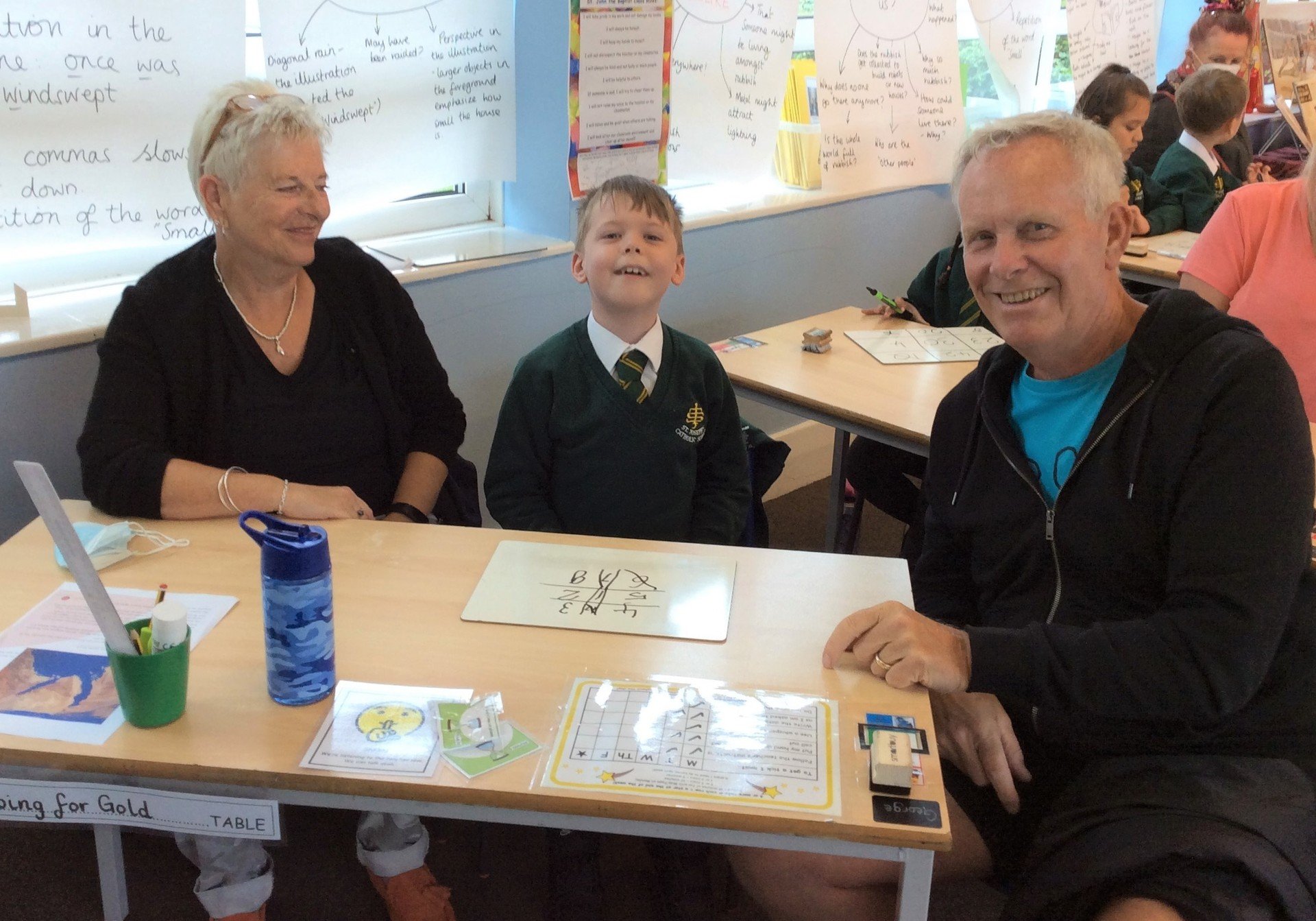 We have so much to learn from our grandparents and today was just a small way of celebrating the important contribution made by grandparents in their grand-children's lives.
Outdoor Learning:24.9.21
Today was Year 4's first curriculum based outdoor learning day of this year. They were very lucky with the weather and were able to explore our outside area safely.
Taking the curriculum outdoors has a considerably beneficial impact on the learning and development of pupils. From enhancing problems solving skills to communication and resilience, outdoor learning provides endless opportunities for exploration, experimentation and contextual learning.
Here are a few photos from today's outdoor learning: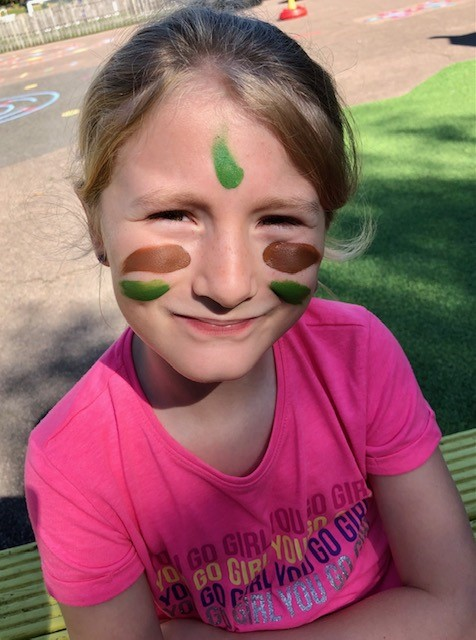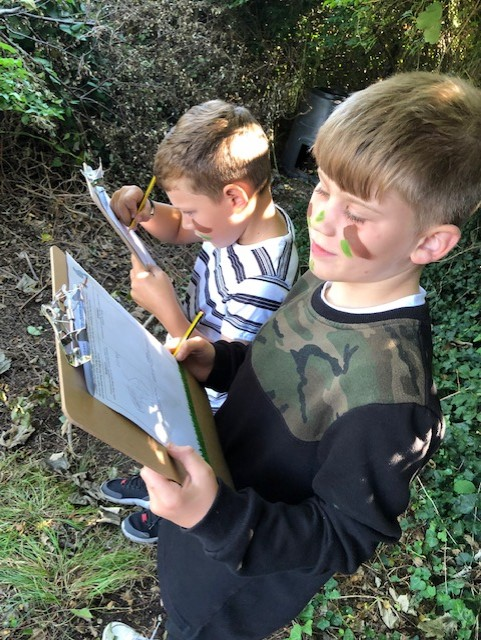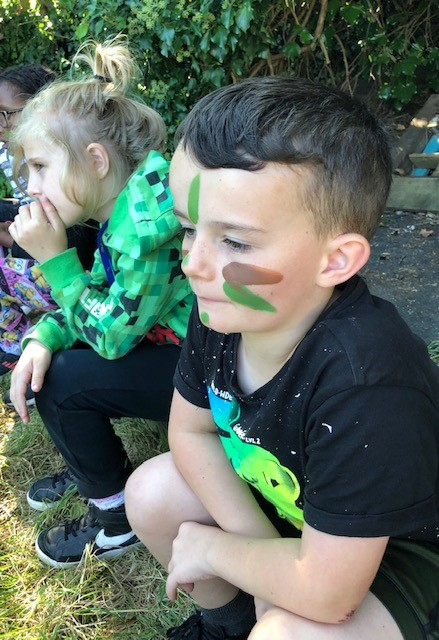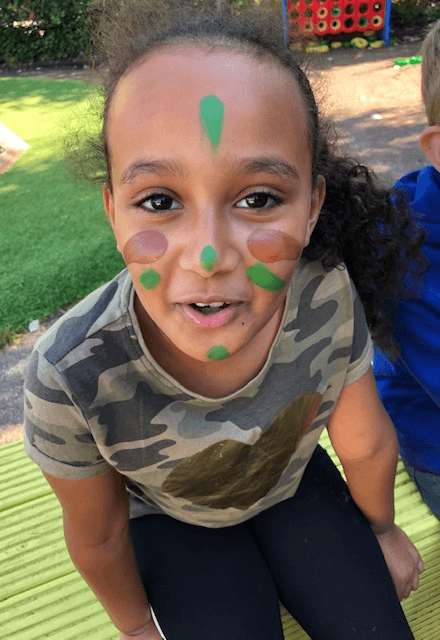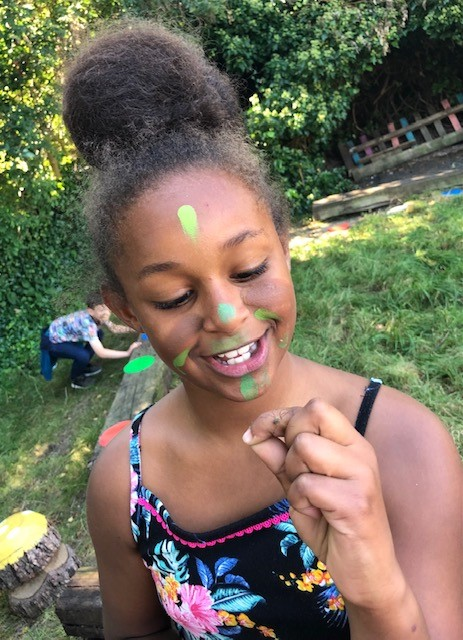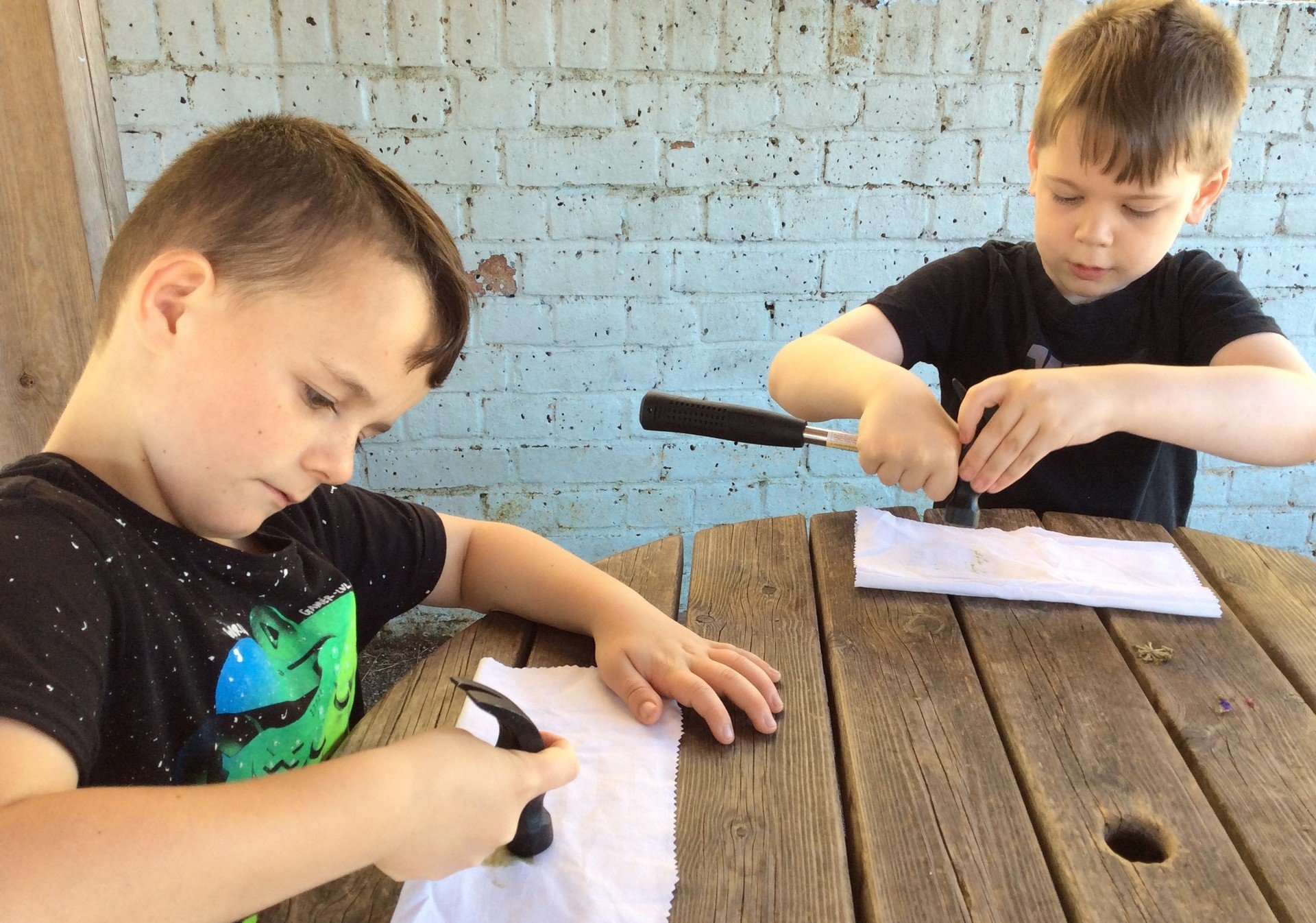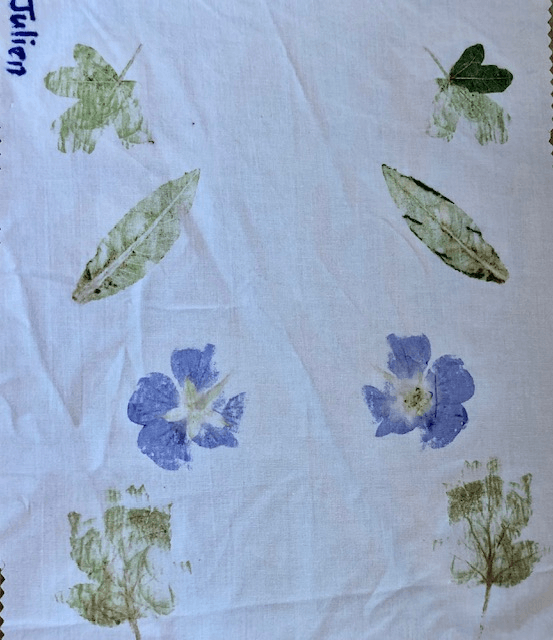 Super Scientists!
Year 4 were learning about the digestive system and the function of each main part in their Science lesson today. We carried out a demonstration to show the function of each part. First we cut up a banana - showing that our teeth need to break our food into smaller, more-manageable pieces.
We added some water showing how saliva helps to soften the food and make it easier to swallow. We poured this into the oesophagus which led to the stomach, where we mixed it with acid (orange juice)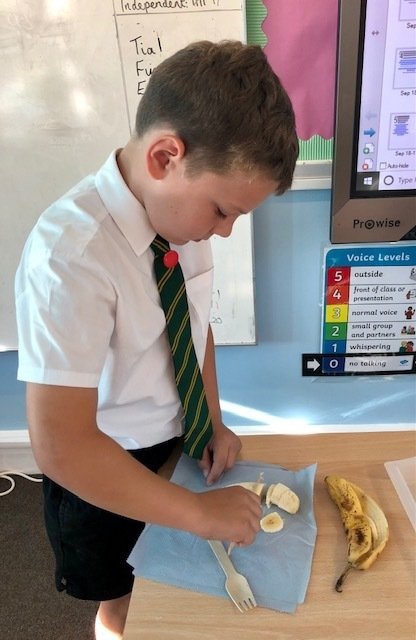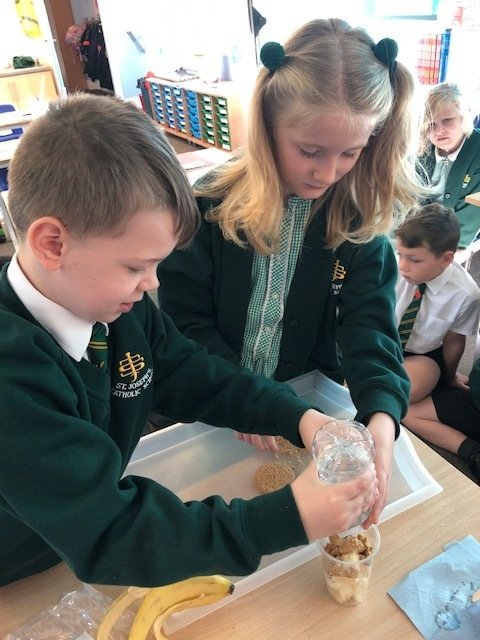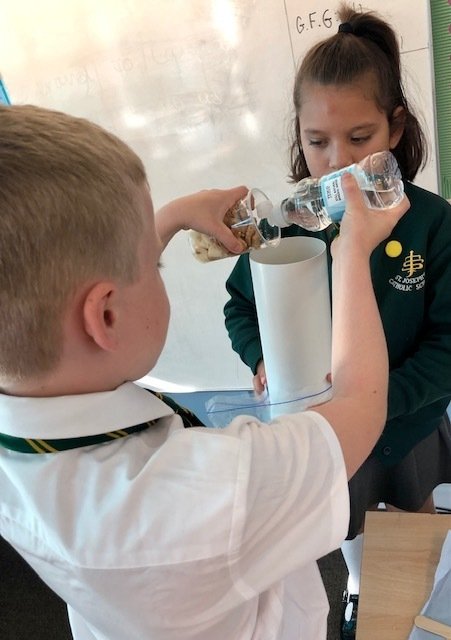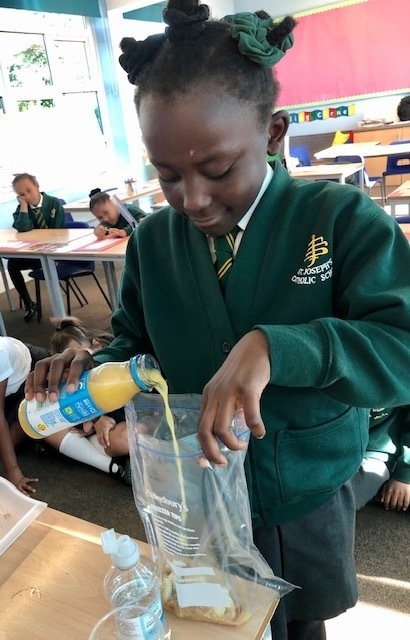 We mimicked how the muscles in the stomach make the food sloppy and how the food then travels through the small intestine (a leg of a pair of tights) where the nutrients are absorbed into the body and watched the solid waste continue into the large intestine, before coming out of the body as waste.
It was rather disgusting but a Science lesson we will never forget!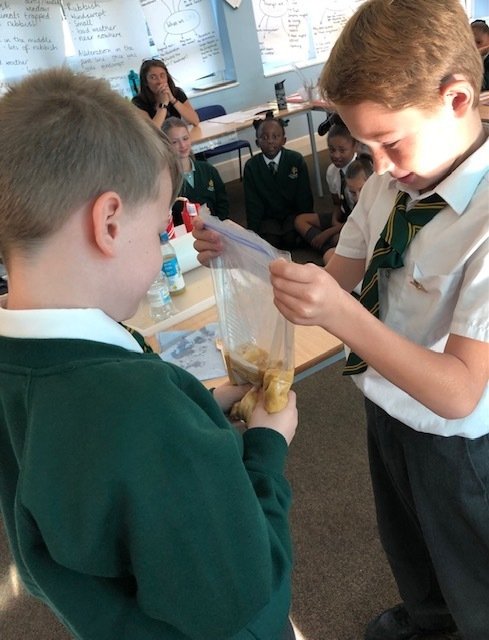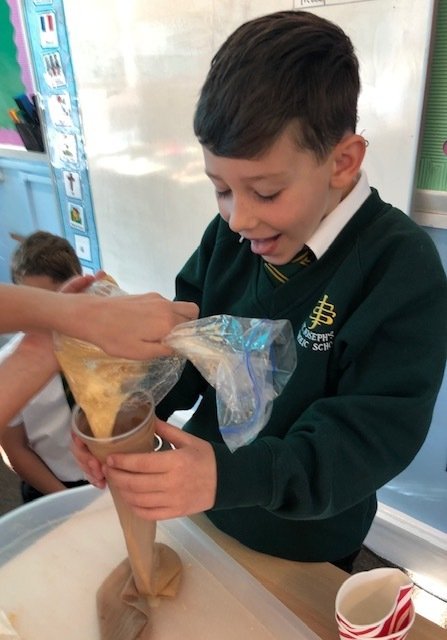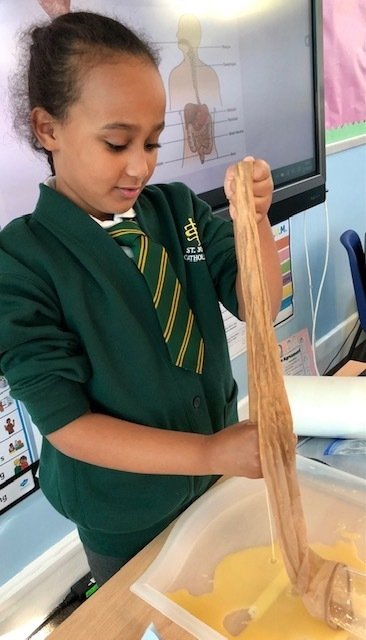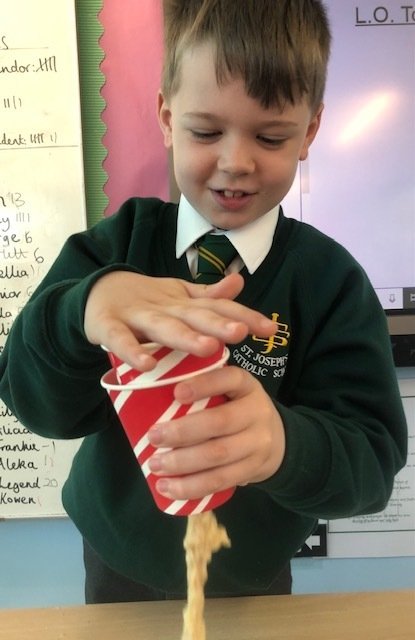 Upcoming dates
Our outdoor learning day is Friday September 24th. The children will be outside all day and will need to wear old, practical clothes.
"Grandparents Week" - The Year 4 session will be held in the classroom on Tuesday 28th September from 2 p.m. - 3 p.m. We will be playing calculation and music bingo! We hope you can join us.
"Meet The Teacher" will be held in the Year 4 classroom at 3.10 p.m. on Tuesday 28th September. I am looking forward to meeting you all.
General Information :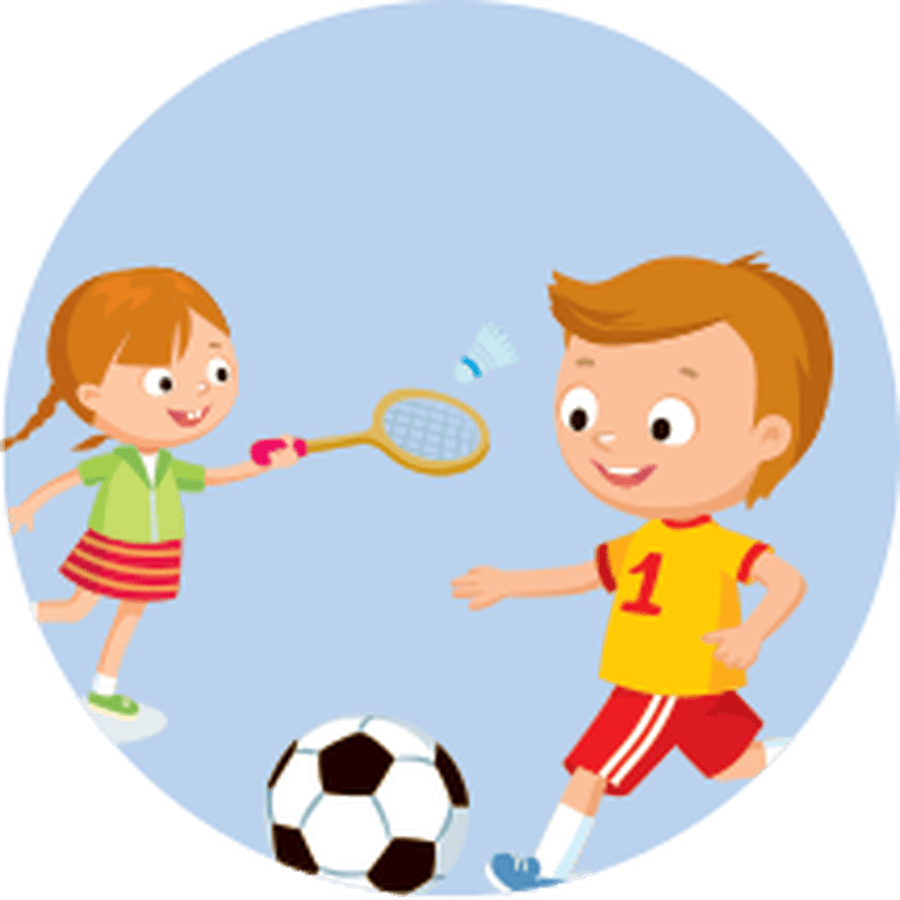 Our class PE days are Wednesday and Friday. Miss Pippa will be teaching football on a Wednesday and Miss Cross will be teaching Dance on a Friday.
Please make sure your child has a full PE kit in school at all times - black shorts, a green St Joseph's t-shirt and trainers or plimsolls.
Year 4 children will also be doing the 'daily mile' on the other three days.

Please encourage your child to read as often as possible (ideally at least three times a week.) This can be by themselves, to a family member or to a sibling - please remember to record it in the reading record books. These will be checked on a Monday.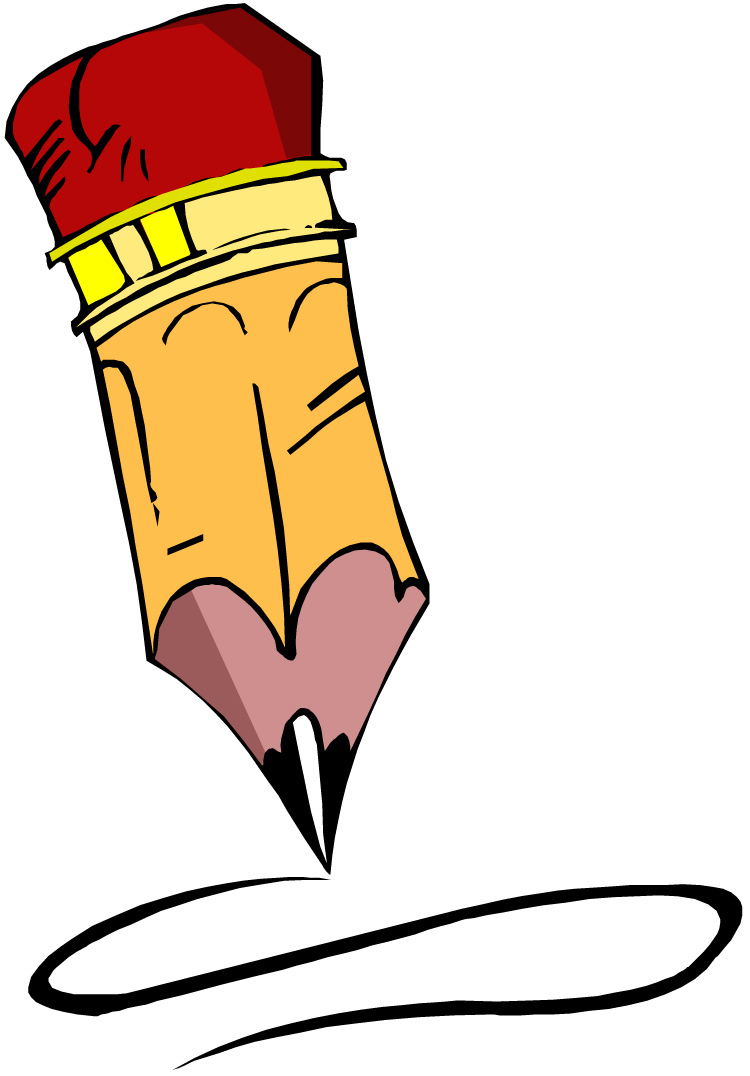 Homework will be set on a Thursday and is due back in on a Monday. This will include spellings and times tables as well as a short English and Maths homework task. Spellings and times tables will be tested on a Friday.
Thank you parents and carers - we really do appreciate your support.
Please click HERE to see an overview of our learning in Year 4 this term.
We have some Roman artefacts and information books on our class topic table to help us find out and learn more about the "Roman Rule."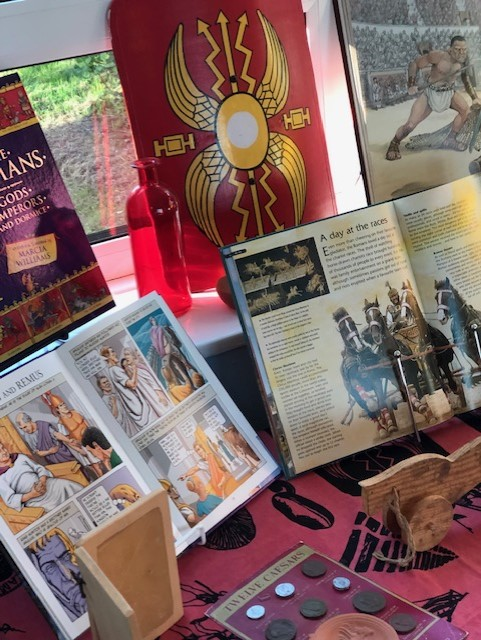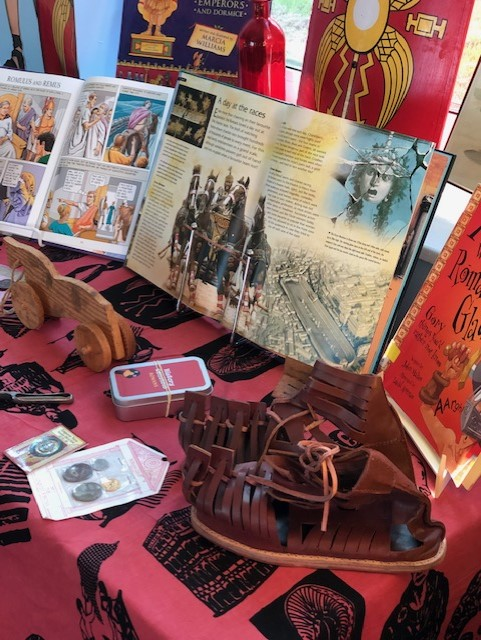 If you would like to earn some extra DOJO points by getting creative, click HERE to see the different POWer Projects that you can work on at home.
"All roads DO lead to Rome!"
17.09.21
Today, in Year 4, we had our topic launch. The children worked in groups of three to create "Roman Roads" by following a series of instructions. The tasks required good teamwork skills and the final solution revealed the topic title for Year 4 - "ROMAN RULE"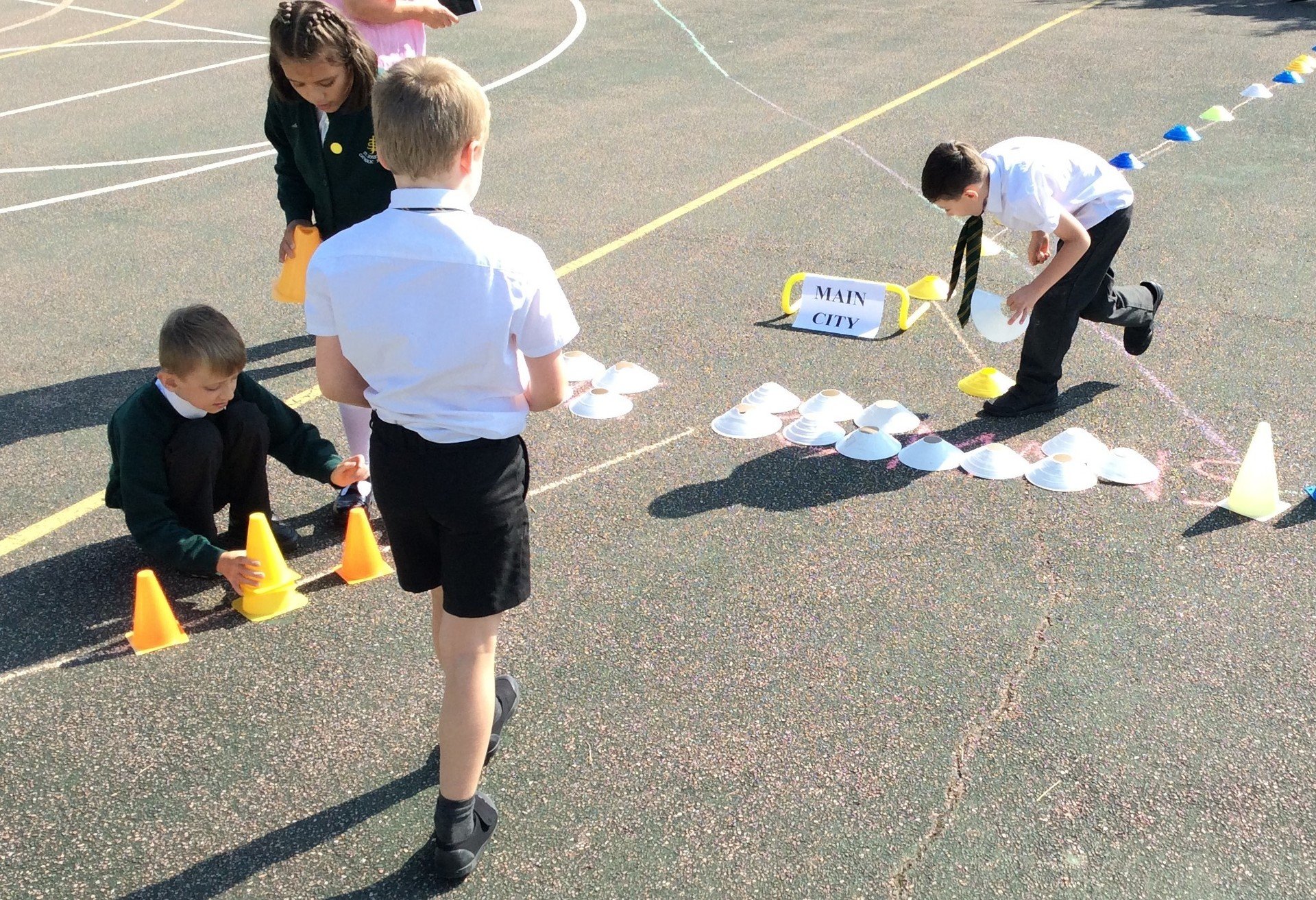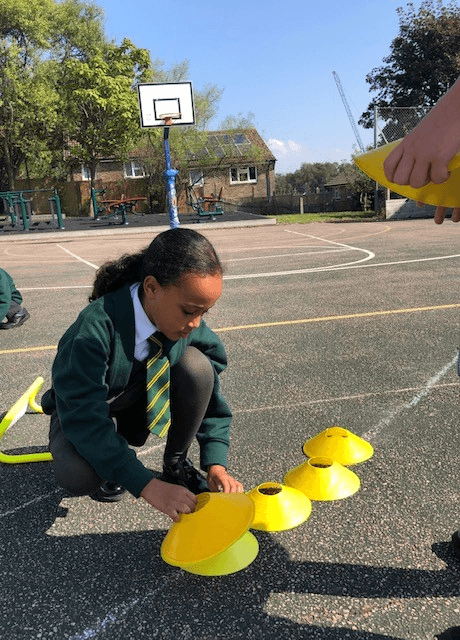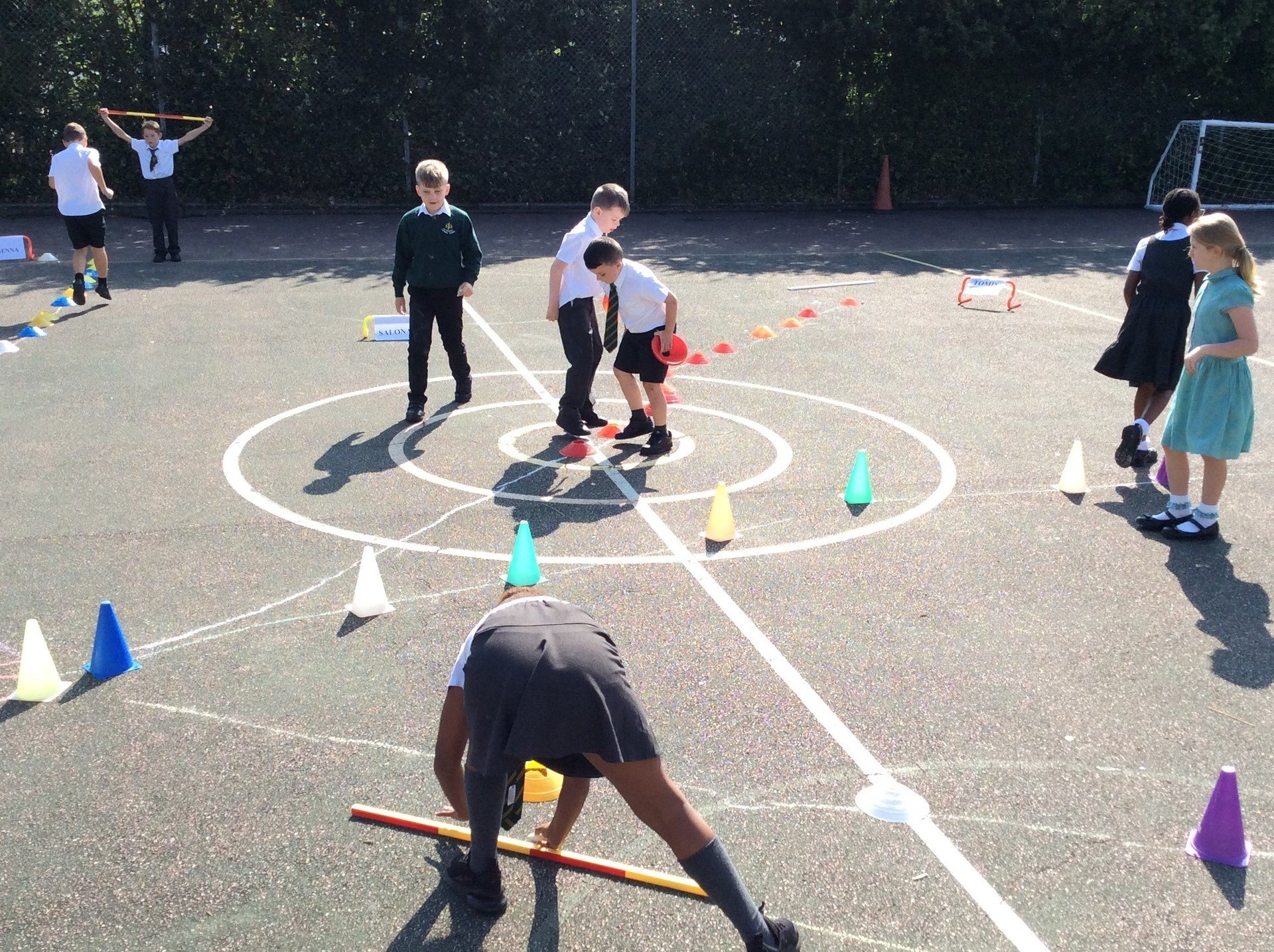 10.09.21
Welcome back! The children in Year 4 have settled in so well this week.
Their Science learning this week was about identifying the main parts of flowering plants and learning about their different functions.
To help them learn more about this, they children carefully dissected a flowering plant to explore the different parts. Here are a few photos: