Welcome to Saint Philip Howard's Class page - Year 5
Class Teacher - Miss Dolan
Teaching Assistant - Miss Parker
Our topic this term will be 'Invaders' Please click here to see an overview of what we will be learning about in all subjects this term.
If children would like to do extra work at home or research about ancient or modern Greece and bring it in to share with the class that would be fantastic! Please click here for some optional ideas for extra work where pupils can earn Dojos.
Climbing Trip - 14.06.22
During this half term, we have been reading 'Rooftoppers' by Katherine Rundell and have been motivated by the characters' bravery, determination and the key message in the story to 'never ignore a possible.'
Inspired by the main character Sophie's love of climbing, we took part in a climbing session at Withdean Sports Complex and had a fantastic time. We were very proud of ourselves for climbing high (even when we were nervous) and had lots of fun playing different games. Take a look at some of our pictures below!
Activity Passport!
We got very excited to do some activities outside of the classroom and explore new things around us with our activity passports!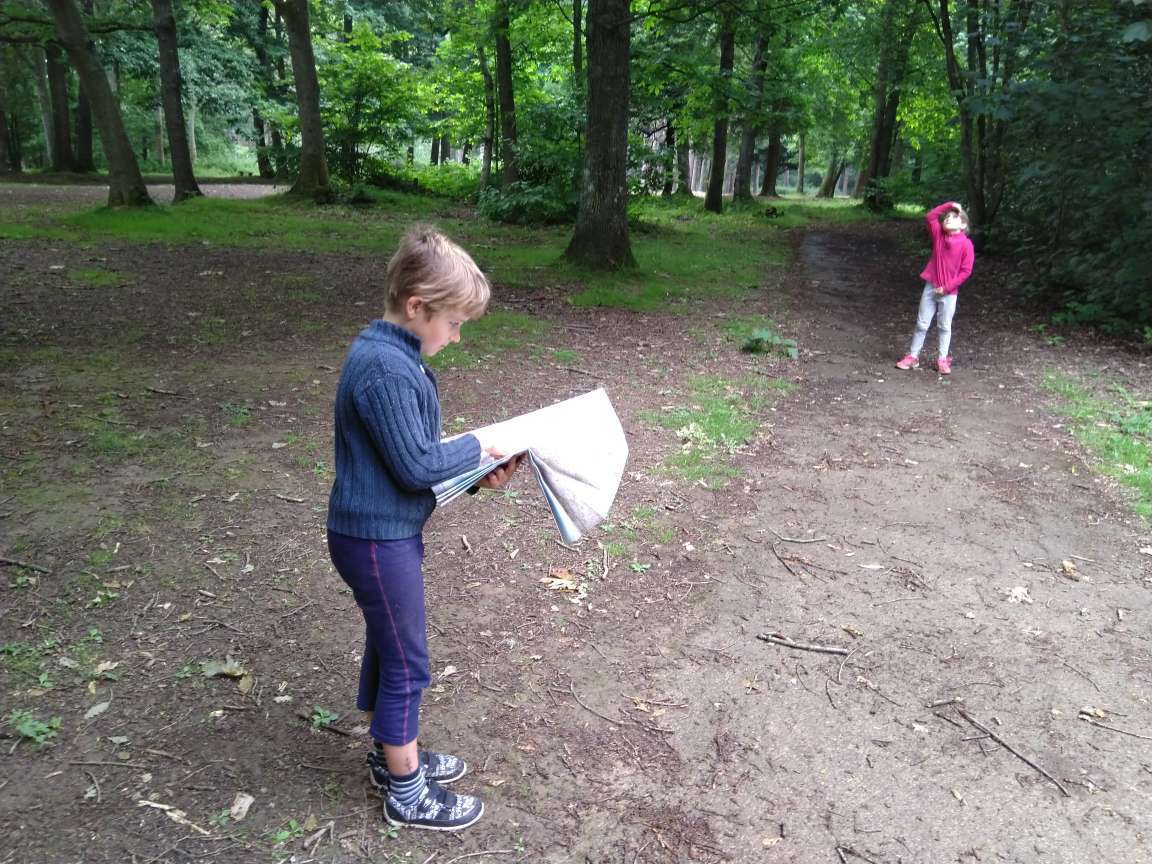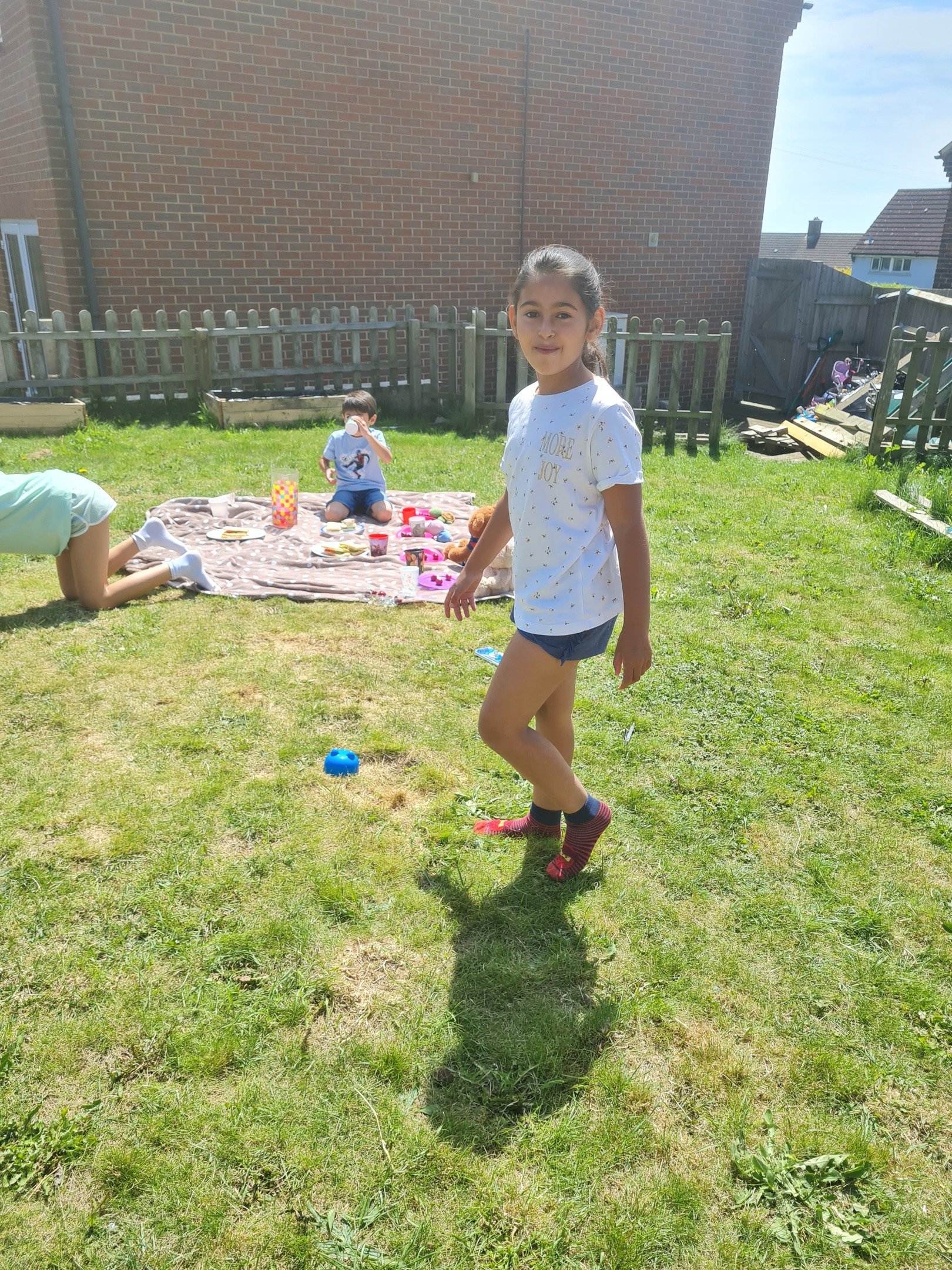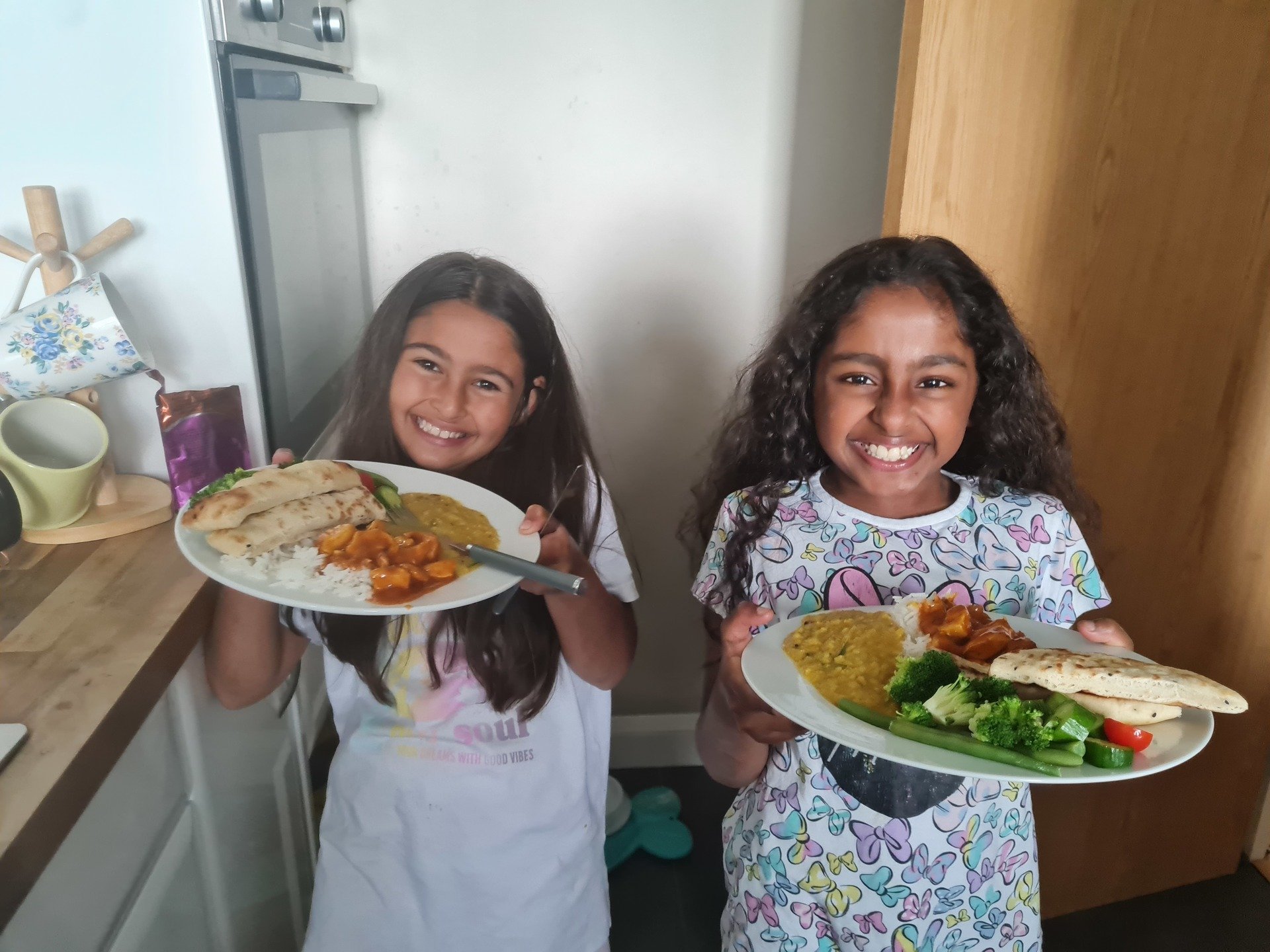 All of the children who sent in pictures have been awarded 5 dojos for each activity. Well done for getting involved!
Click here to get a copy of our Activity Passport.
The Queen's Jubilee
On Friday 27th May, we had a fantastic time celebrating the Queen's Platinum Jubilee. We learnt about the Queen's life and created red, white and blue hats and decorations to wear for our school picnic!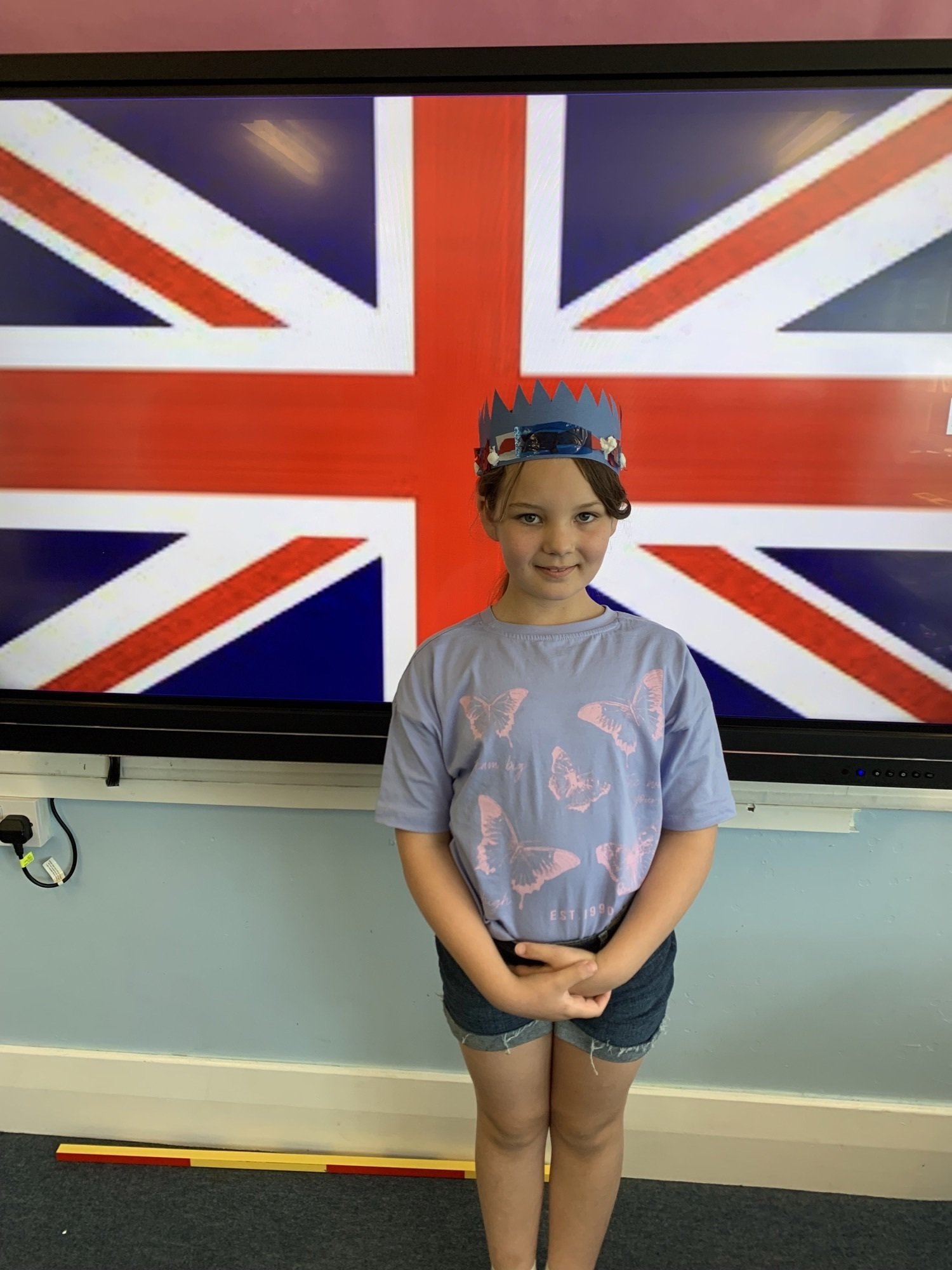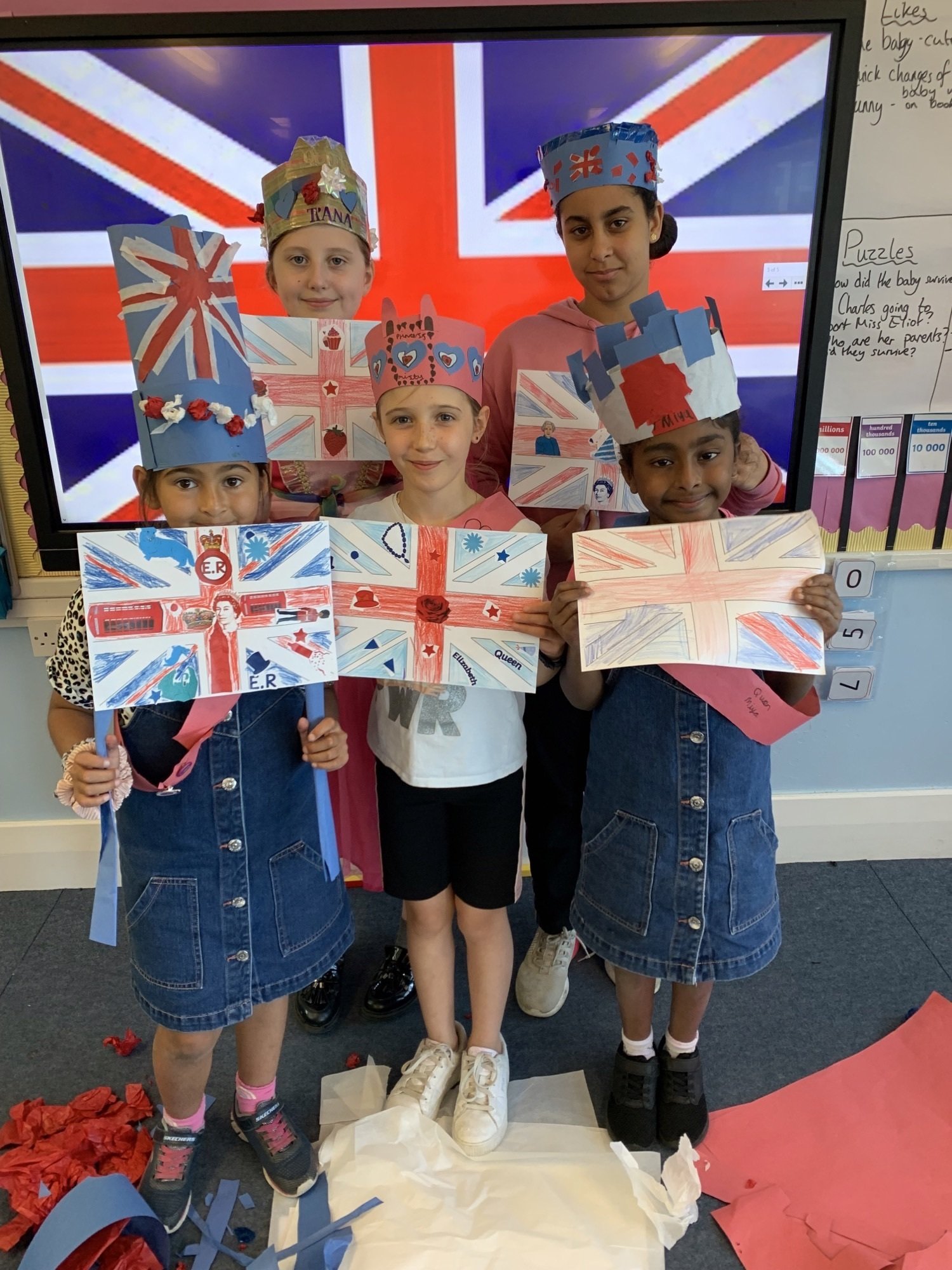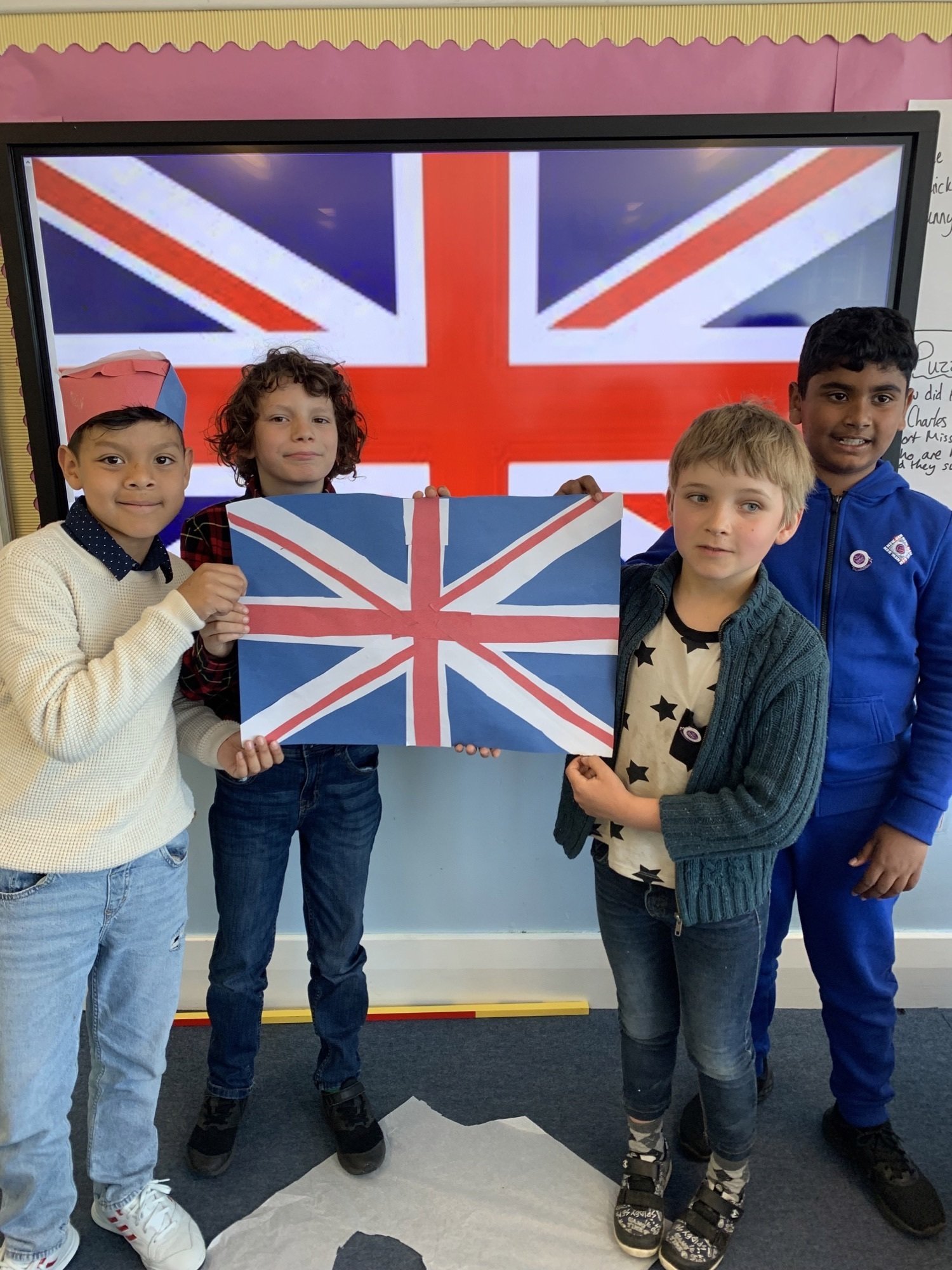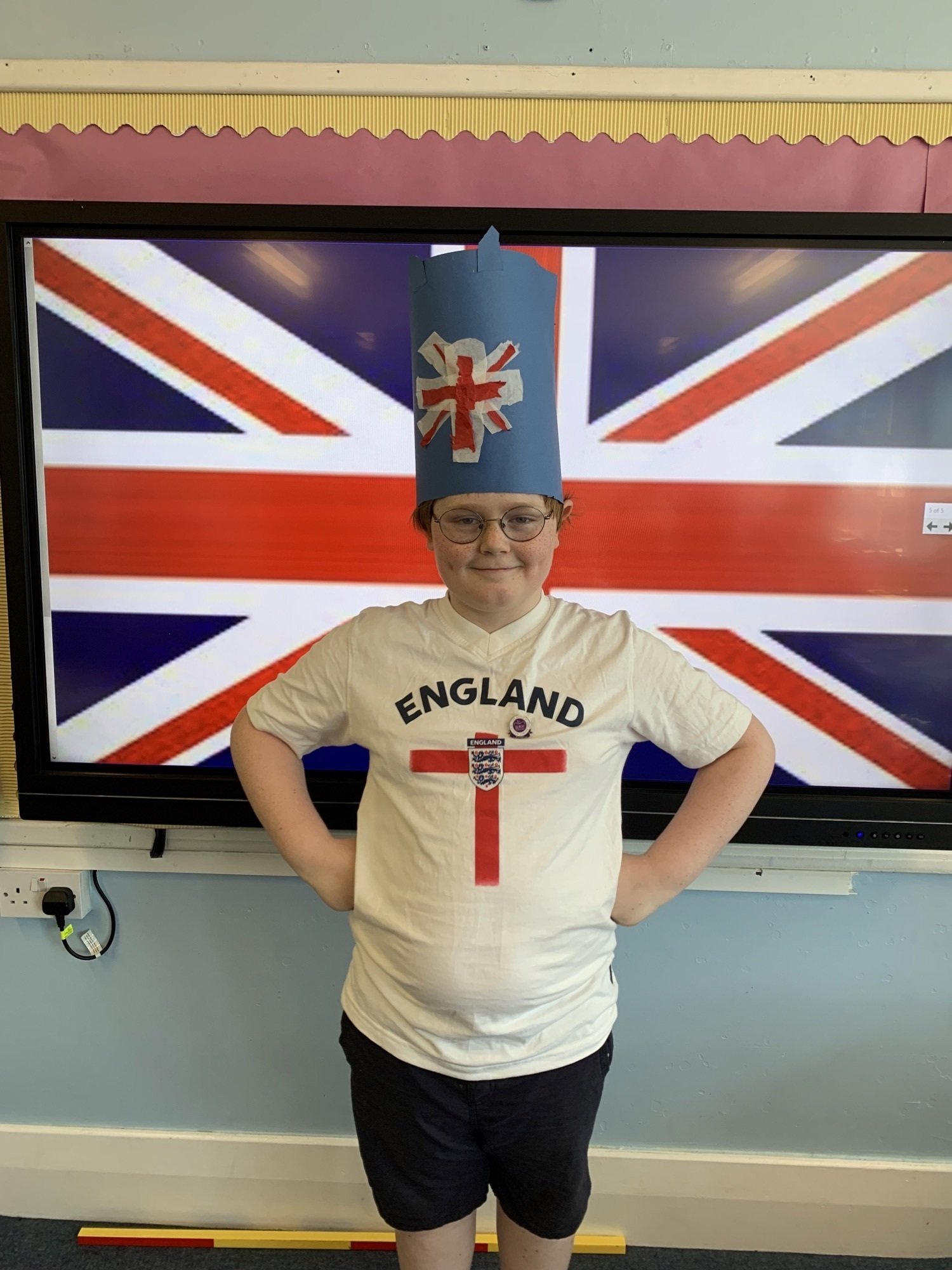 Outdoor Learning
On Thursday 19th May, we enjoyed another brilliant day of outdoor learning. We had a go at building wattle and daub houses like Anglo-Saxons and also collected and sorted wood to build a fire. We even managed to create the sparks which lit the fire ourselves!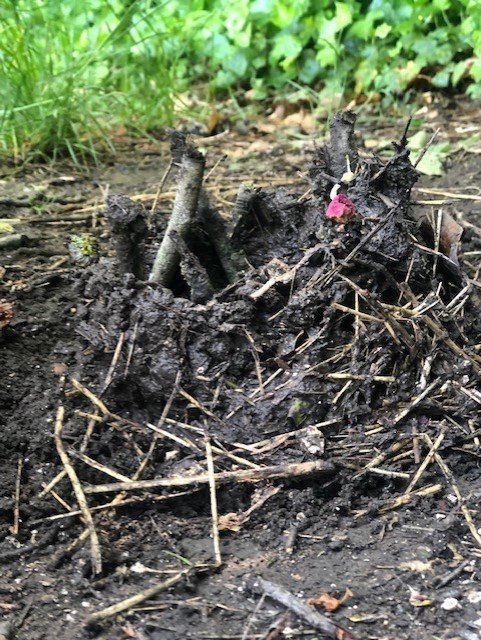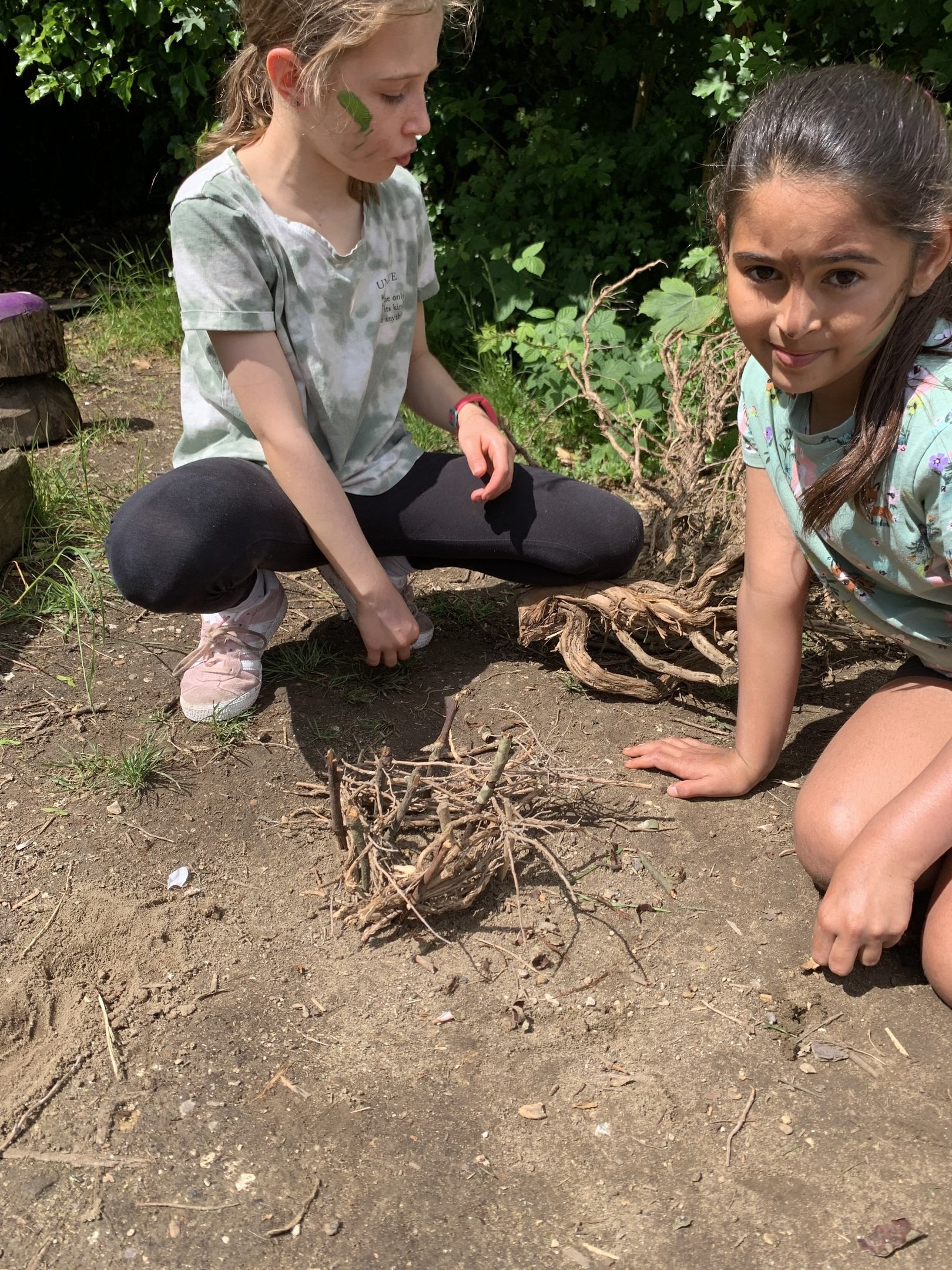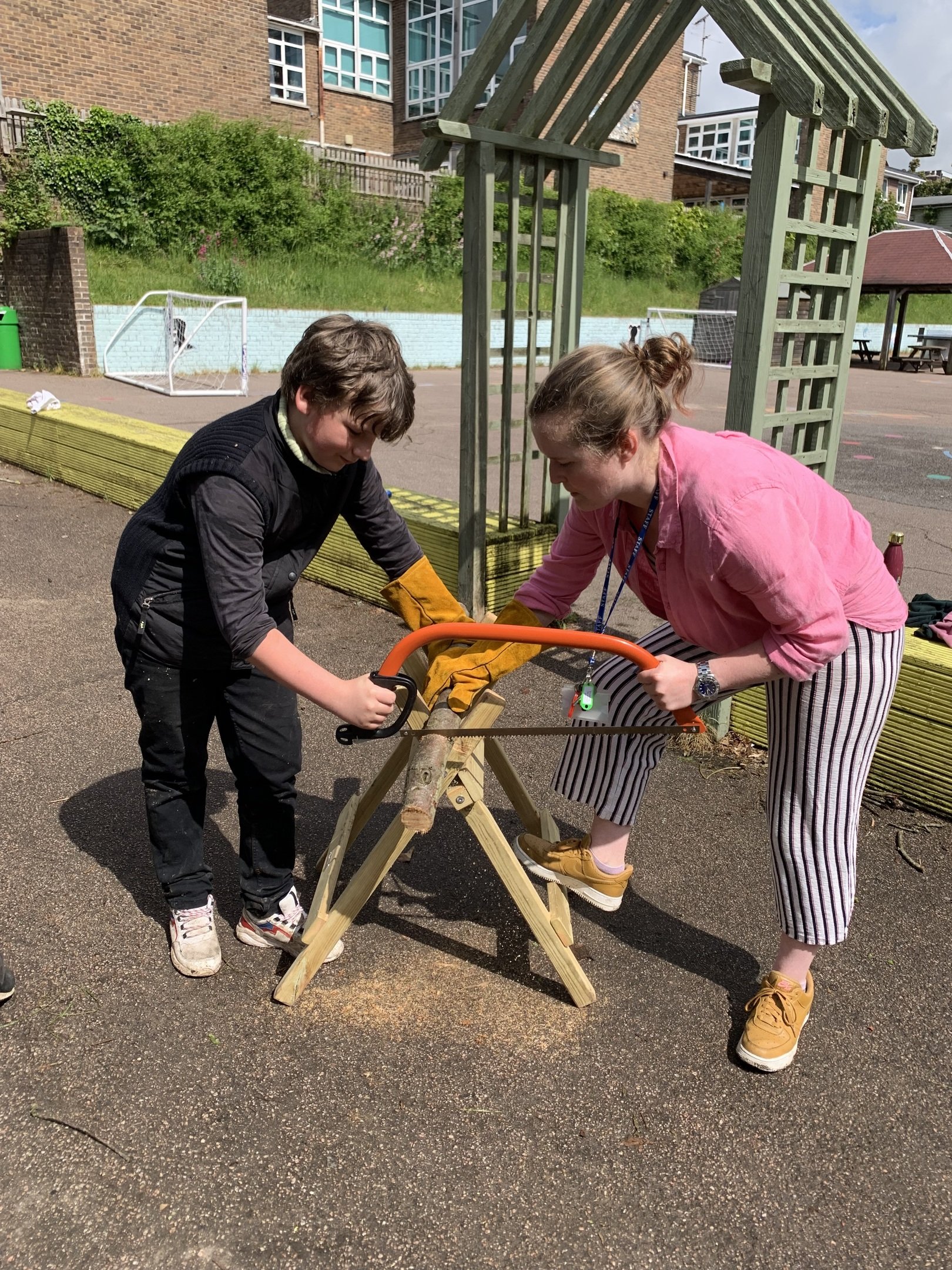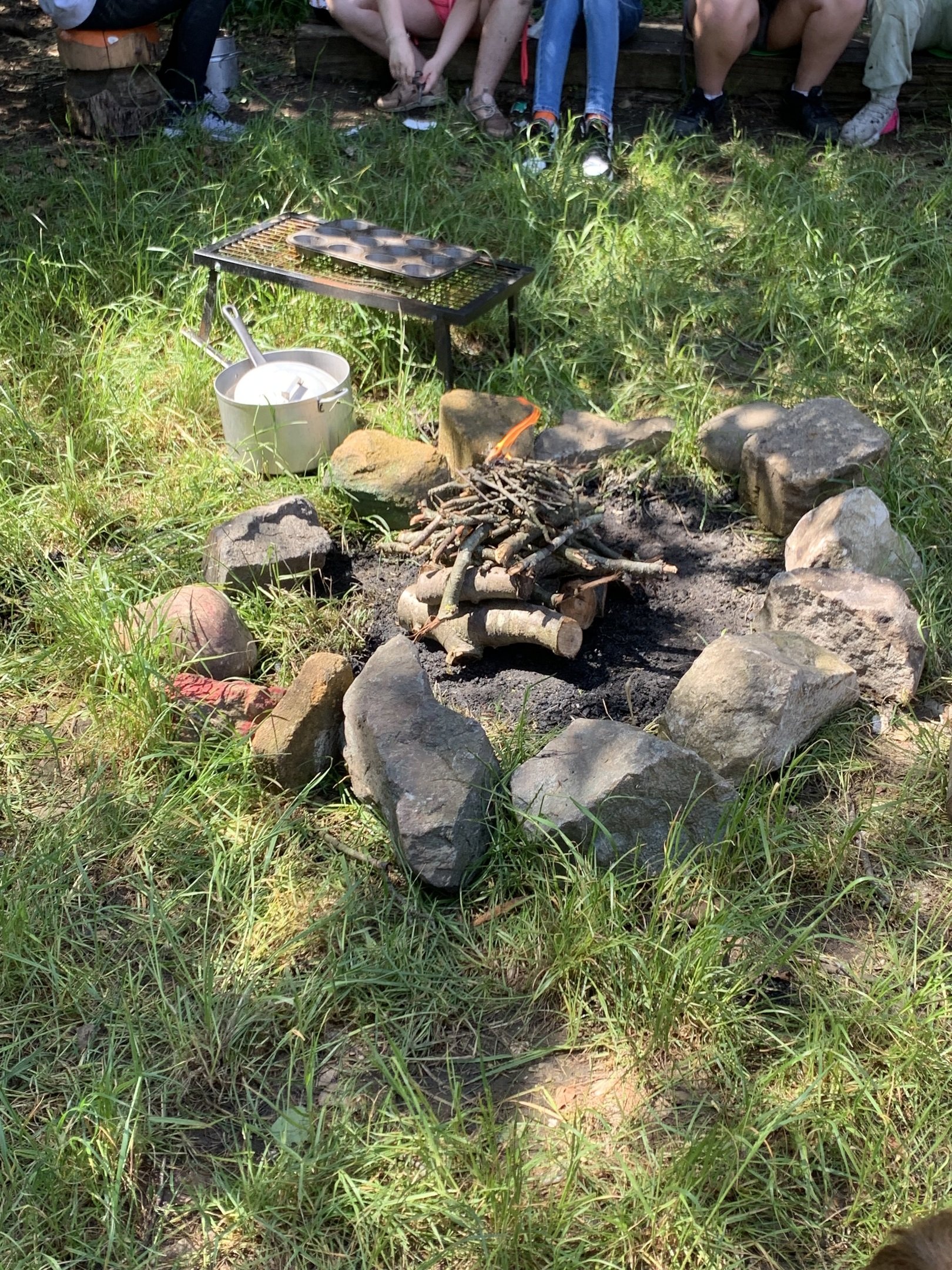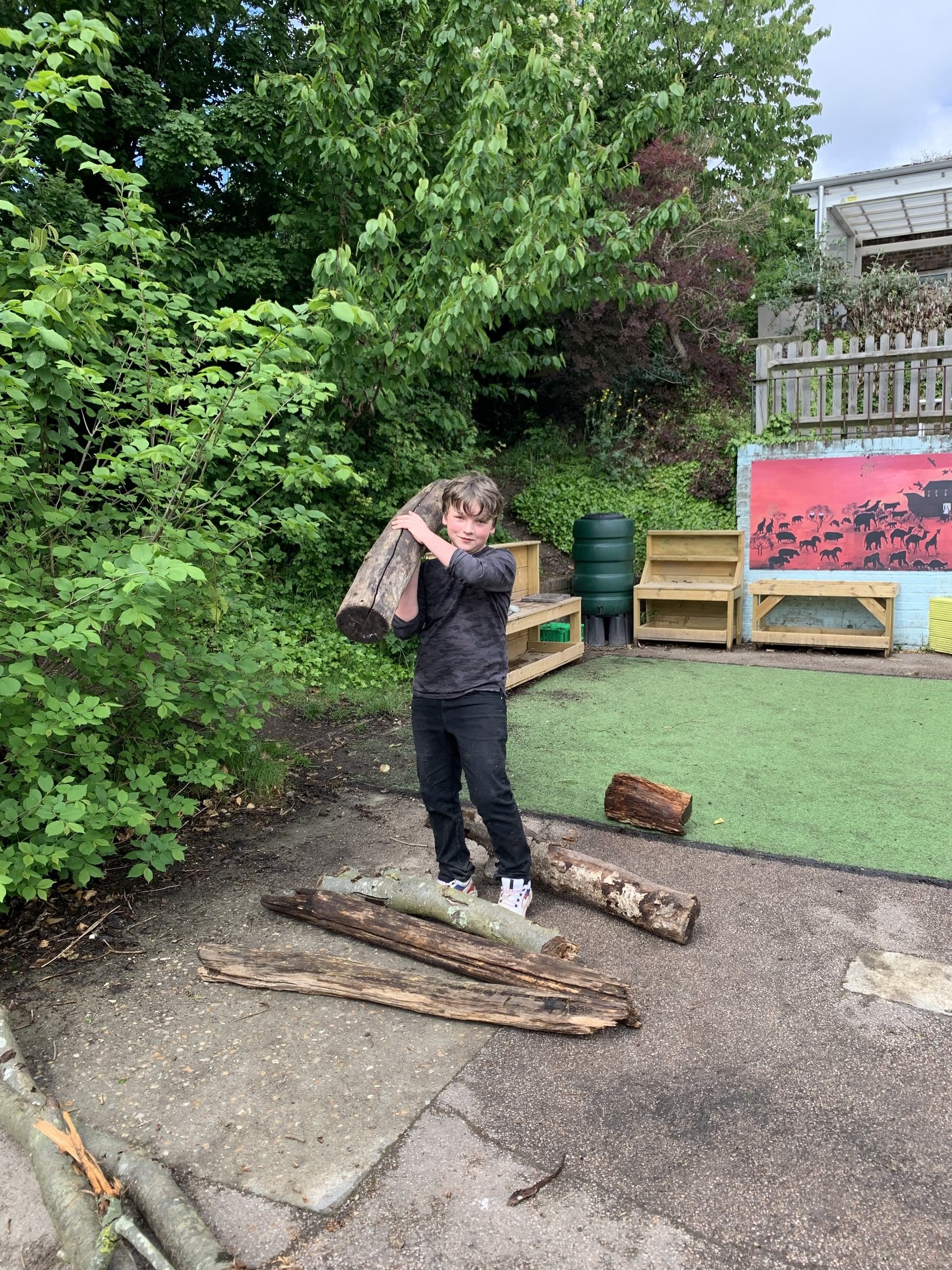 Maypole Dancing Workshop
We loved our Maypole dancing workshop where we learnt how to use ribbons to dance around a Maypole. Check out the pictures and video below!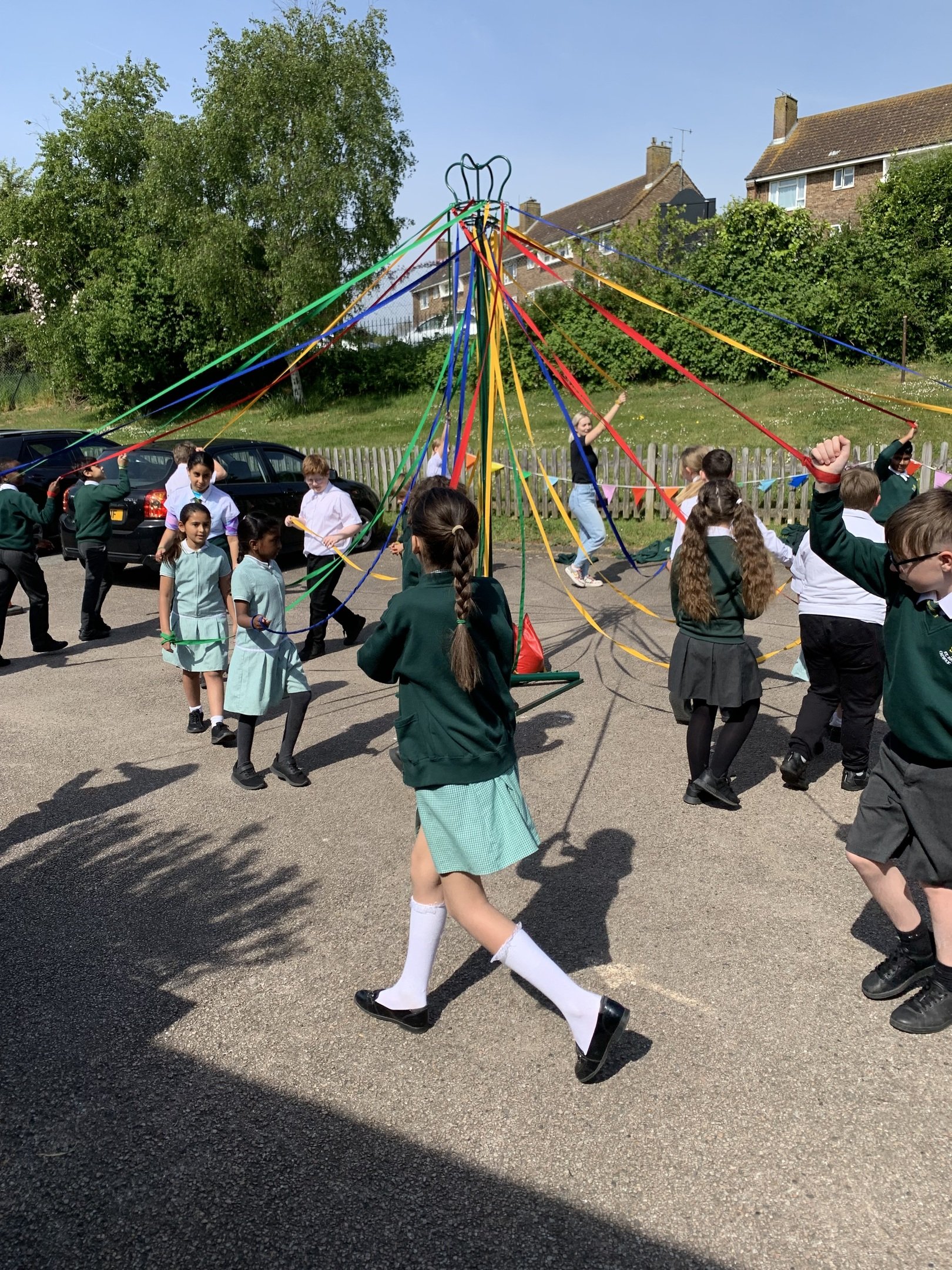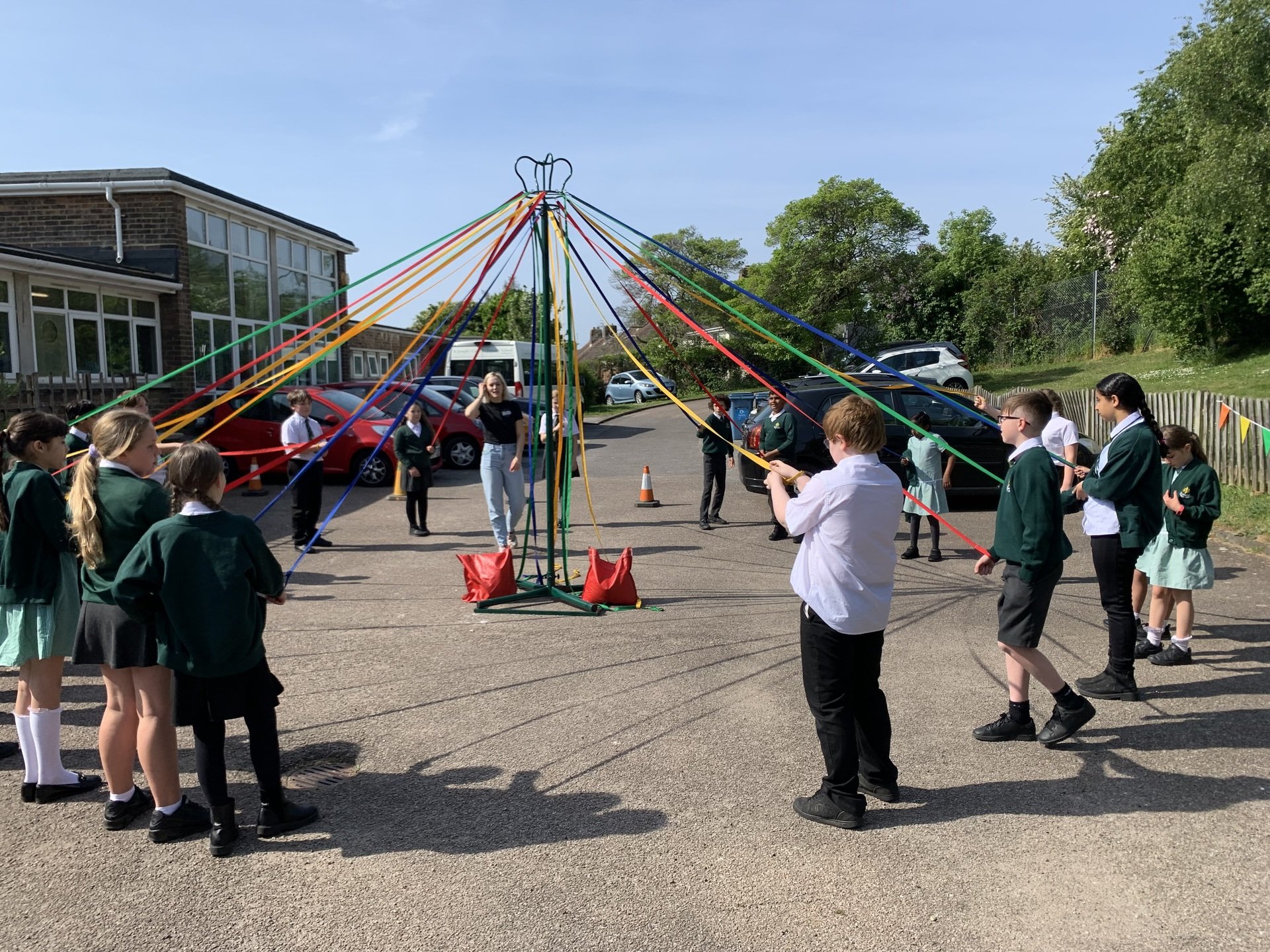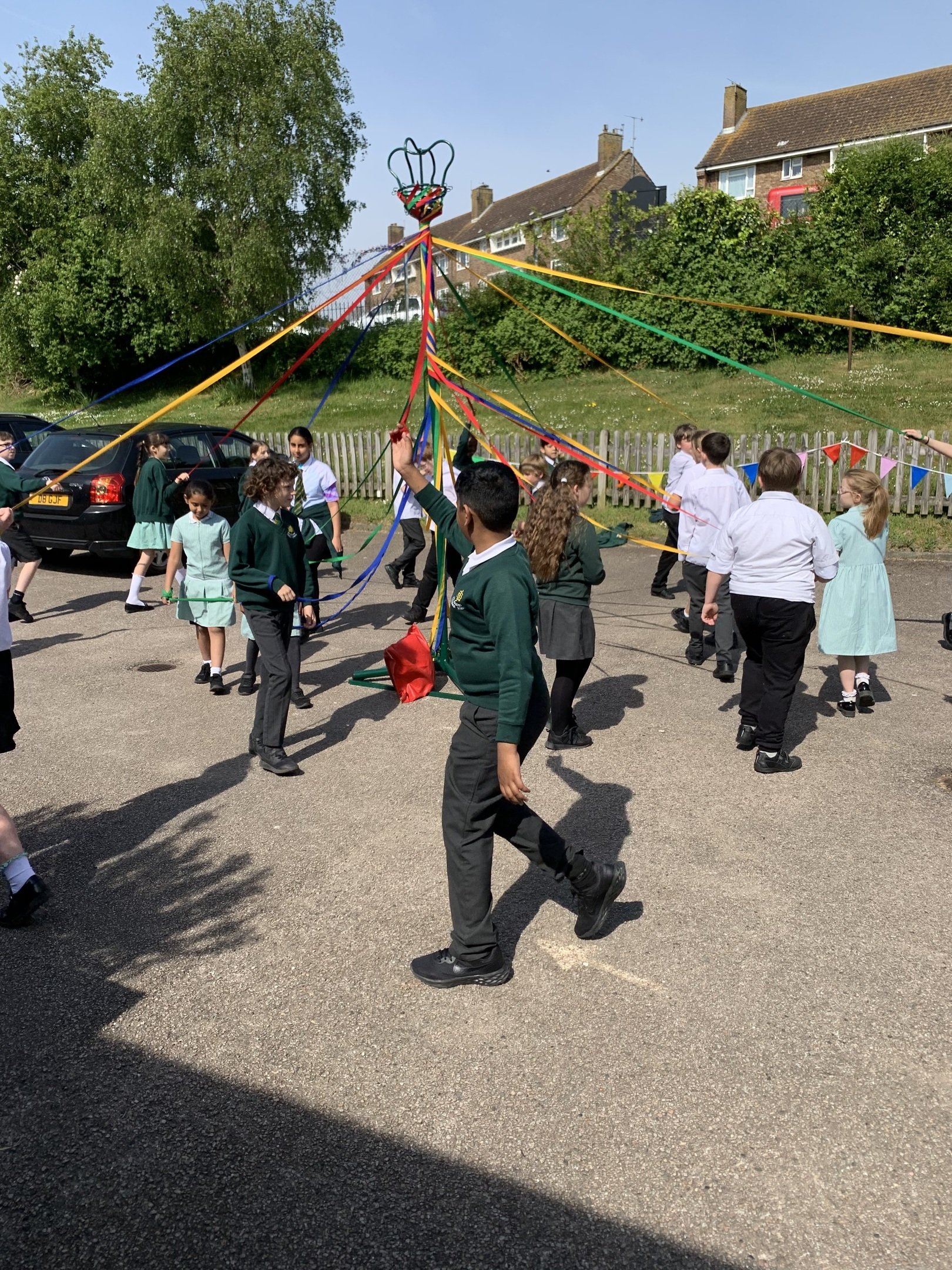 Debate
'School inhibits the natural curiosity, creativity and intelligence of children.'
In our class book 'Skellig' we met the character Mina who is home schooled and doesn't think that children should go to school. We took part in a class debate and developed arguments to prove our opinion.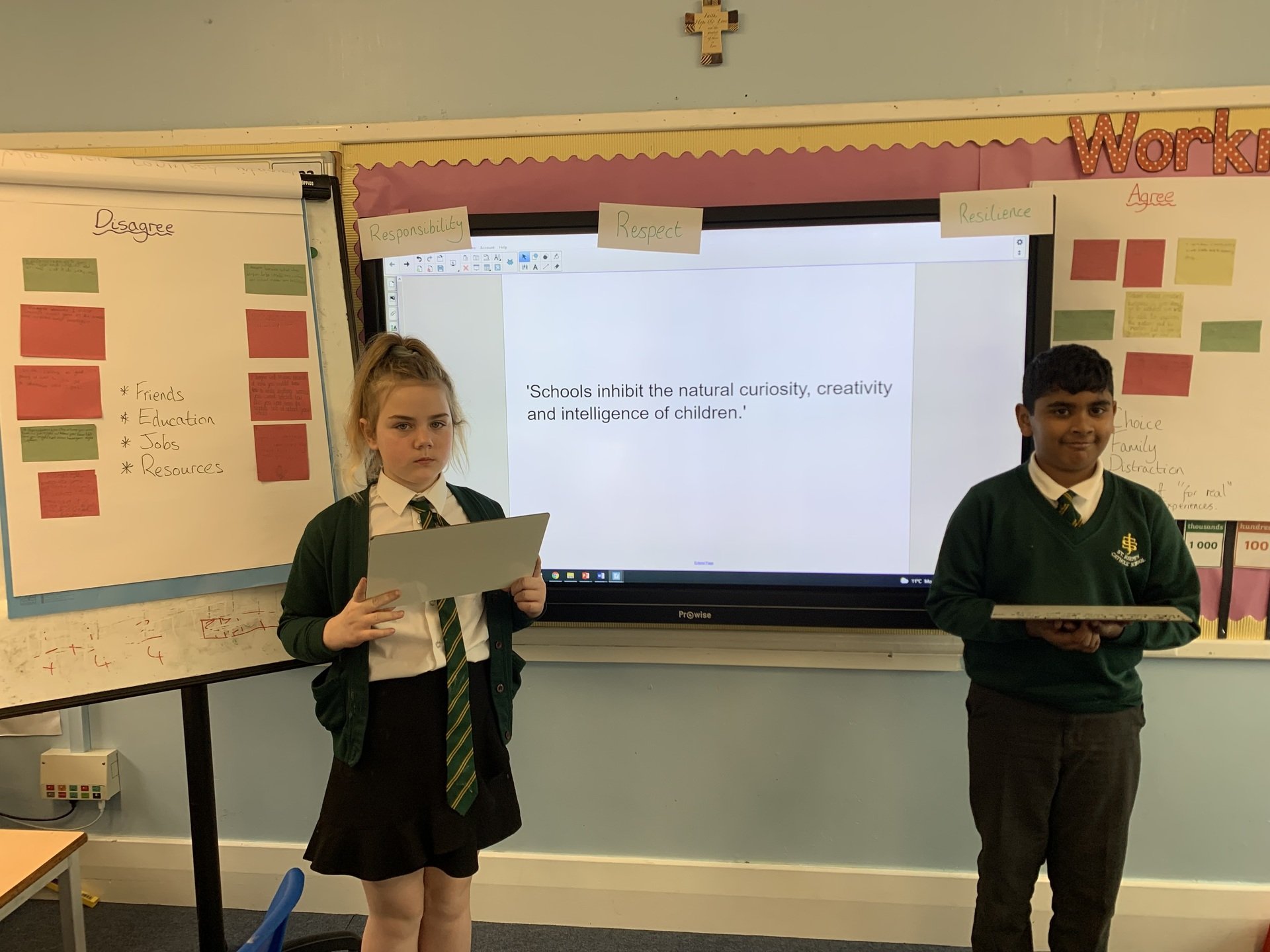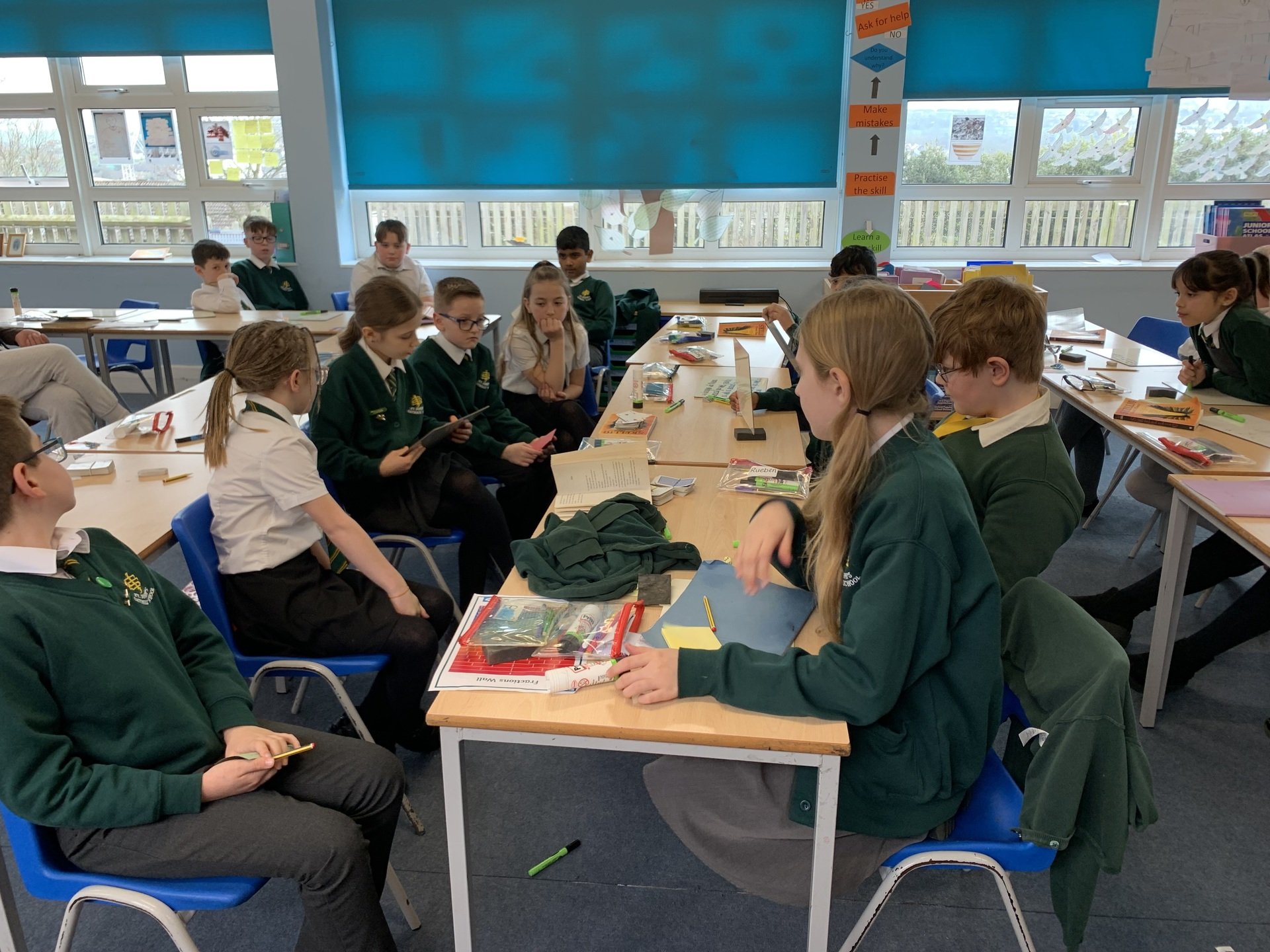 Our Lent challenge
During the liturgical season of Lent, we are challenging ourselves to be more kind to each other. Each day we choose a name at random and all write a compliment about that person. It makes ourselves and others feel good when we celebrate our strengths.
Here are some examples so far: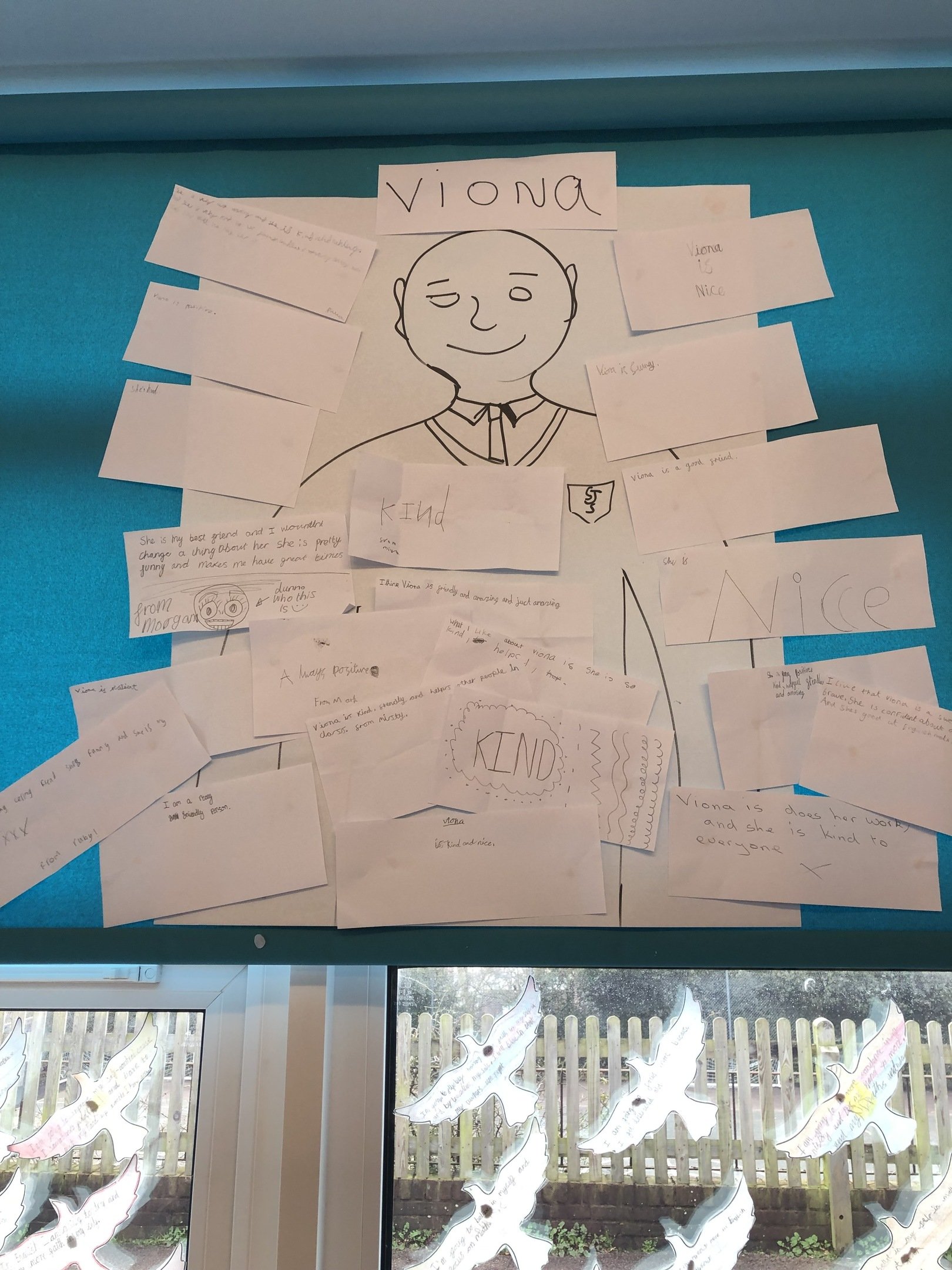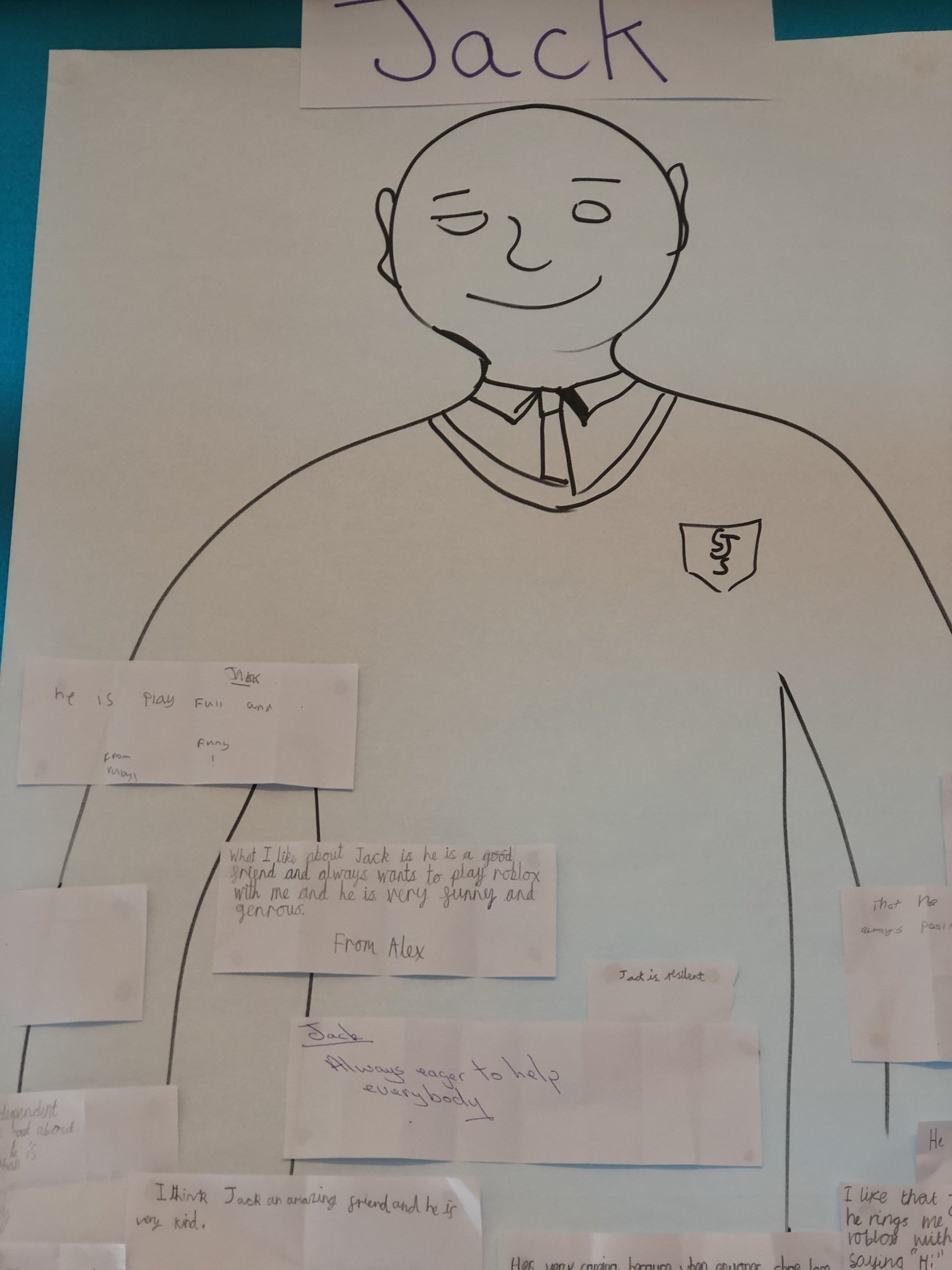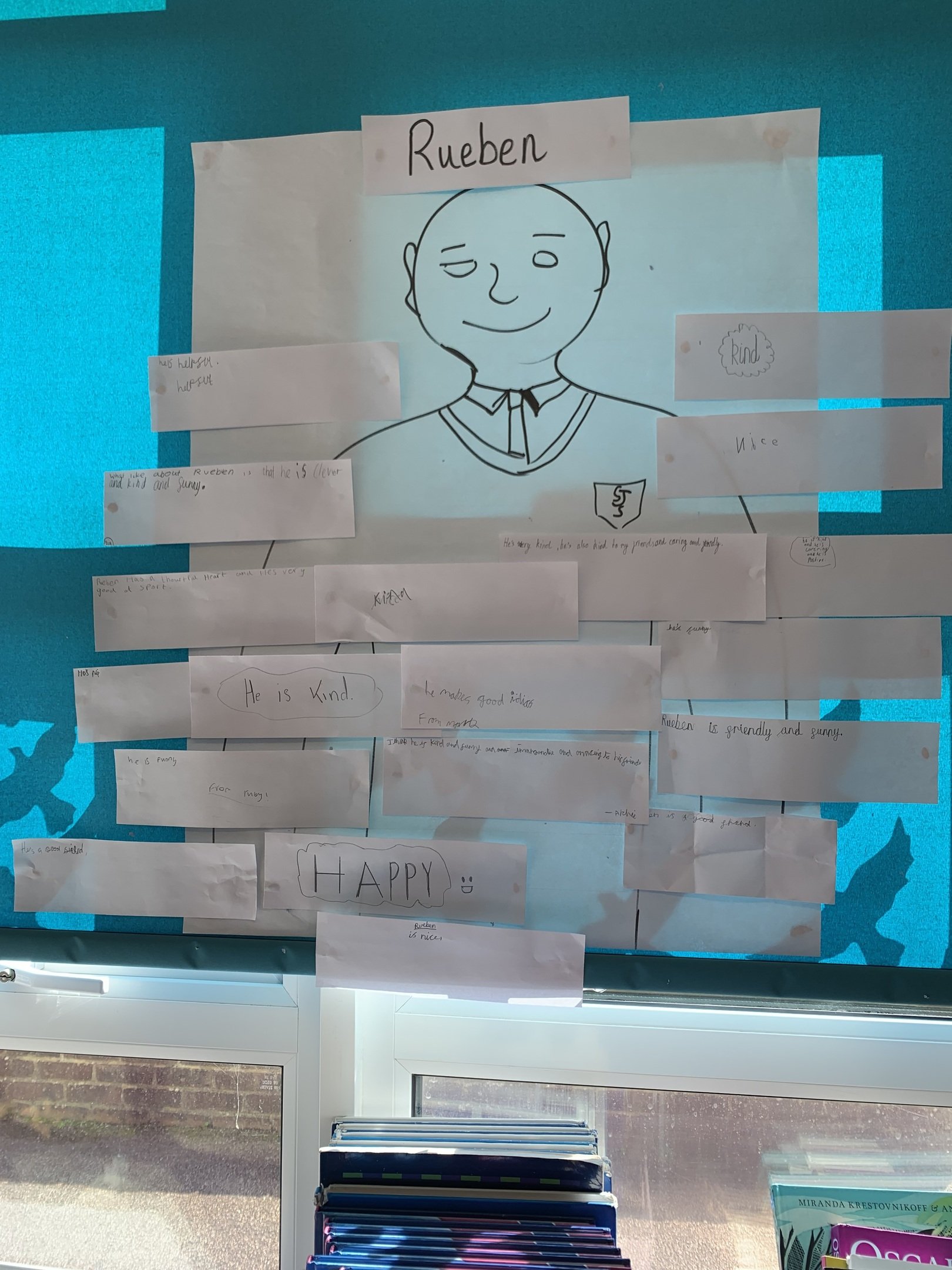 Outdoor Learning: 12.12.21
Year 5 had their second outdoor learning day today. Here are a few photos.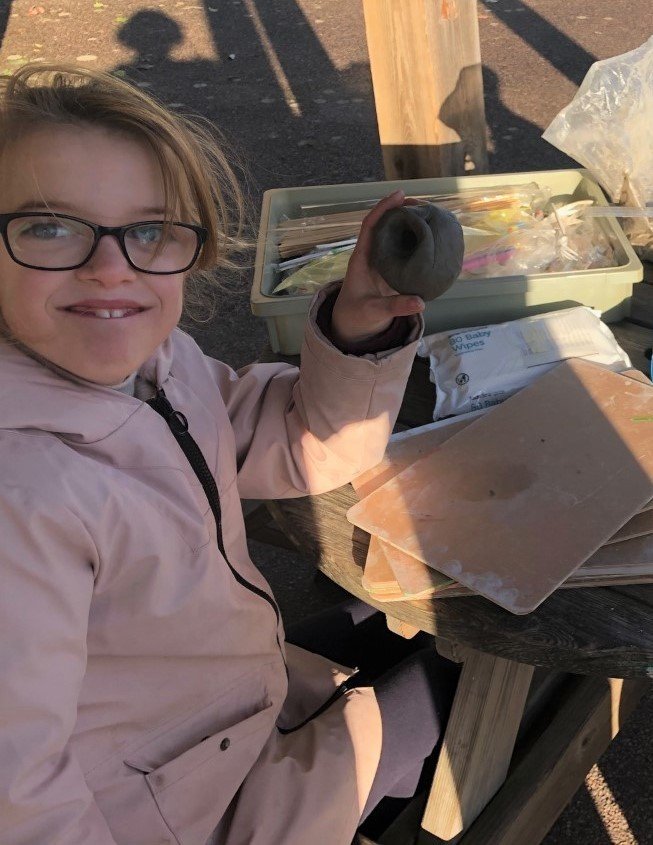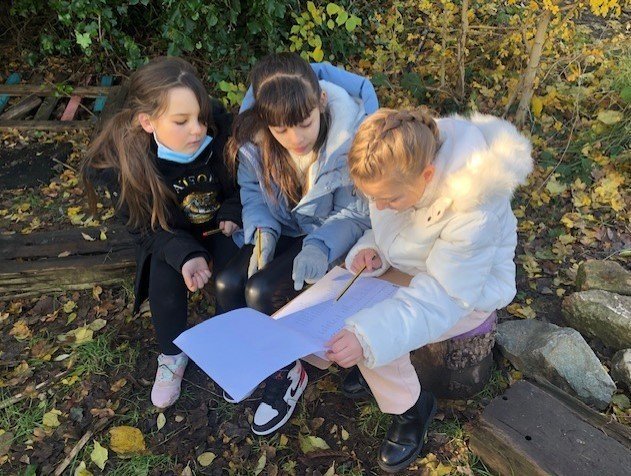 At St Joseph's, we love to keep active, so we are delighted to be taking part in Brighton and Hove's Active Advent challenge - which provides festive challenges to get pupils active and moving every day in the lead up to the Christmas break.
Year 5 took part in today's challenge - The Christmas Tree Balance Challenge - and sported some festive accessories whilst doing so!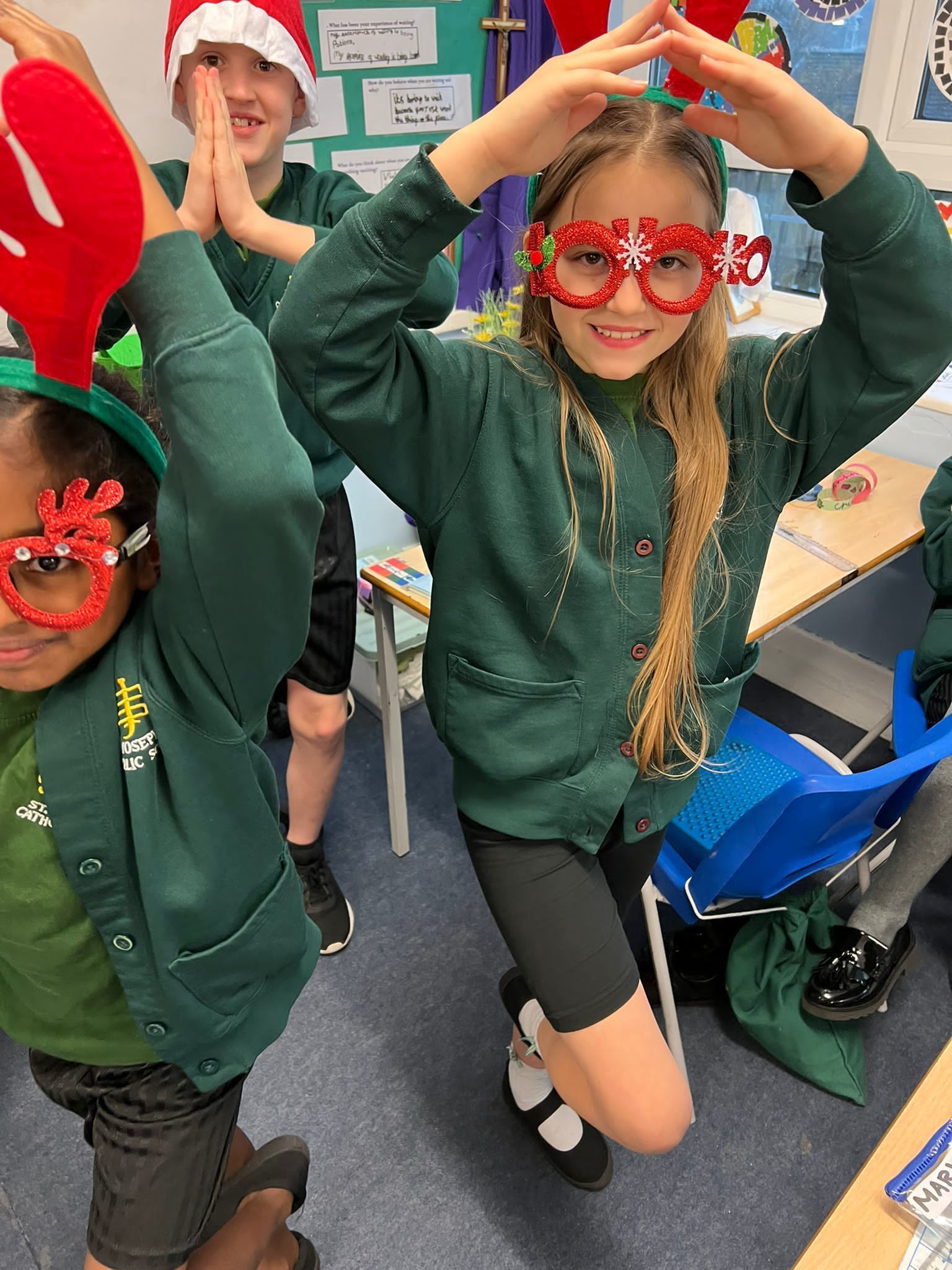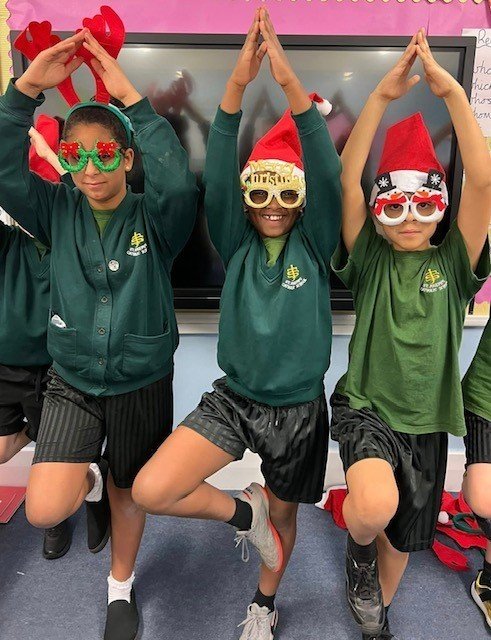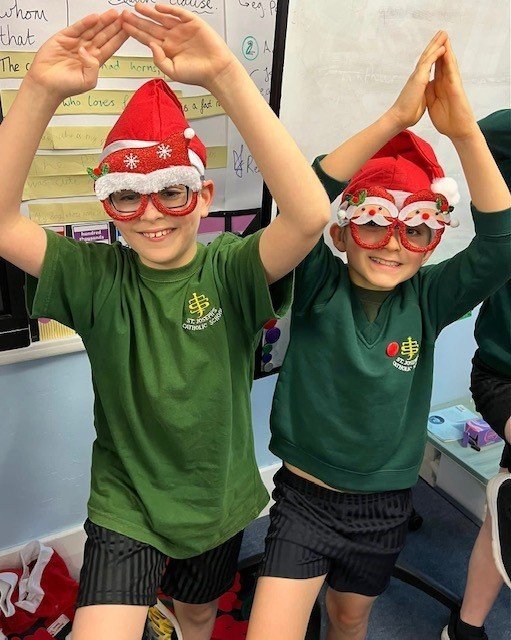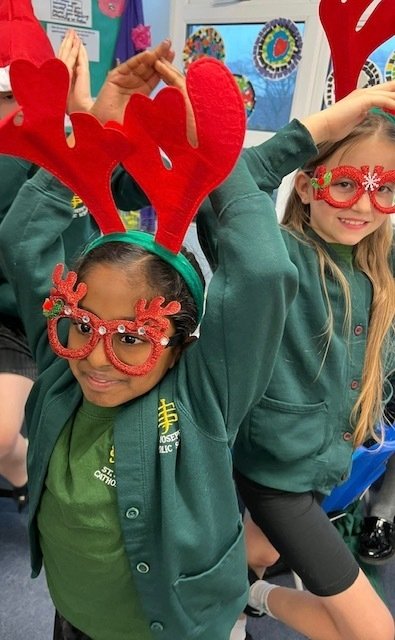 Spellings
Please find below the commonly misspelt words for Year 5. The children will be tested on the spellings every Thursday.
Click HERE for spelling intervention week 1 (test on Thursday 9th December)
Click HERE for spelling intervention week 2 (test on Thursday 16th December)
Click HERE for spelling intervention week 3 (test on Thursday 13th January)
Click HERE for spelling intervention week 4 (test on Thursday 20th January)
Click HERE for spelling intervention week 5 (test on Thursday 27th January)
Autumn Term 2
The children in Year 5 have been working hard this half term. Here are a few photos showing their recent activities.
In French, they have been learning the names of different foods and how to say what they ate yesterday. They also learnt to sequence the instructions in a recipe, focusing on the imperative verbs telling them what to do.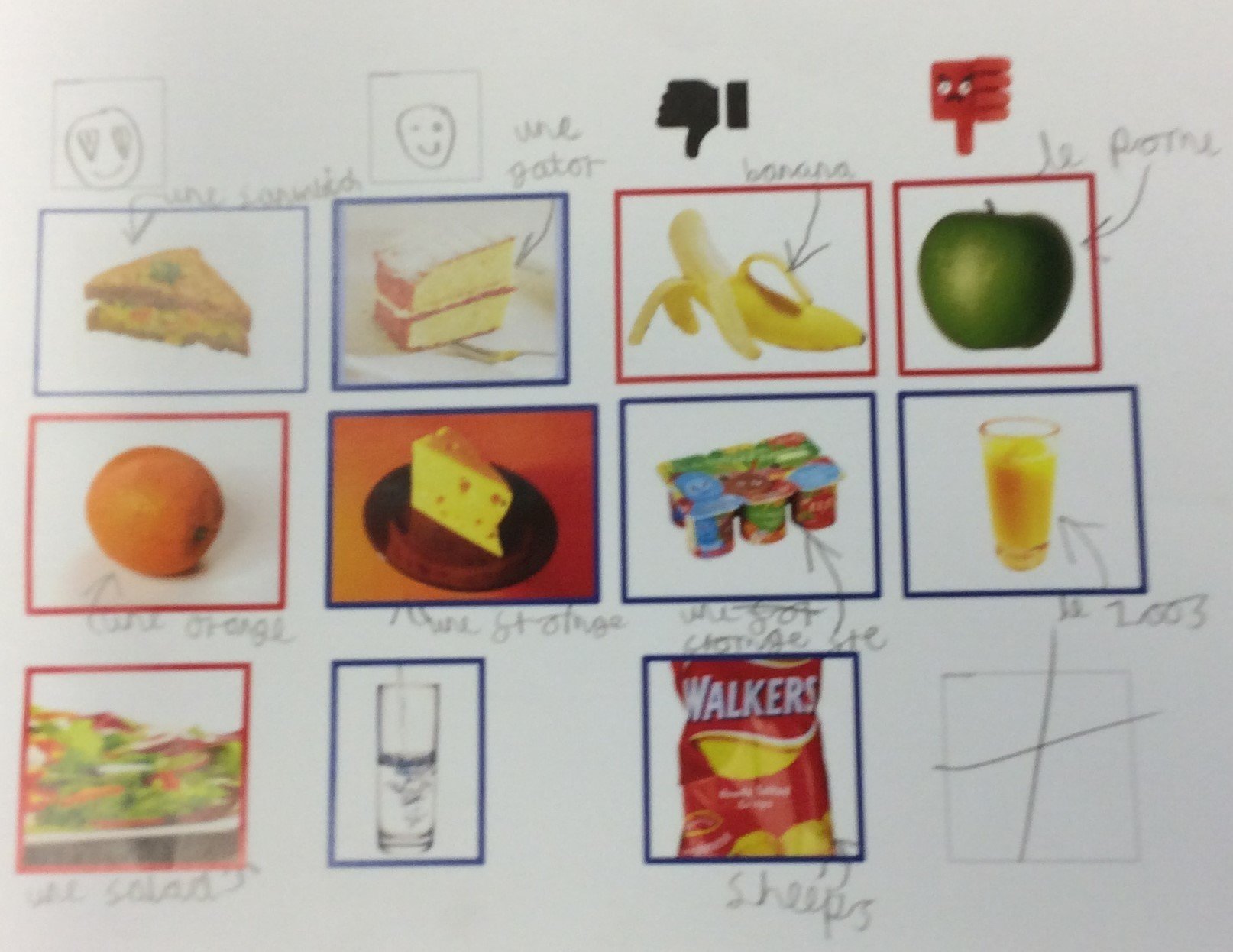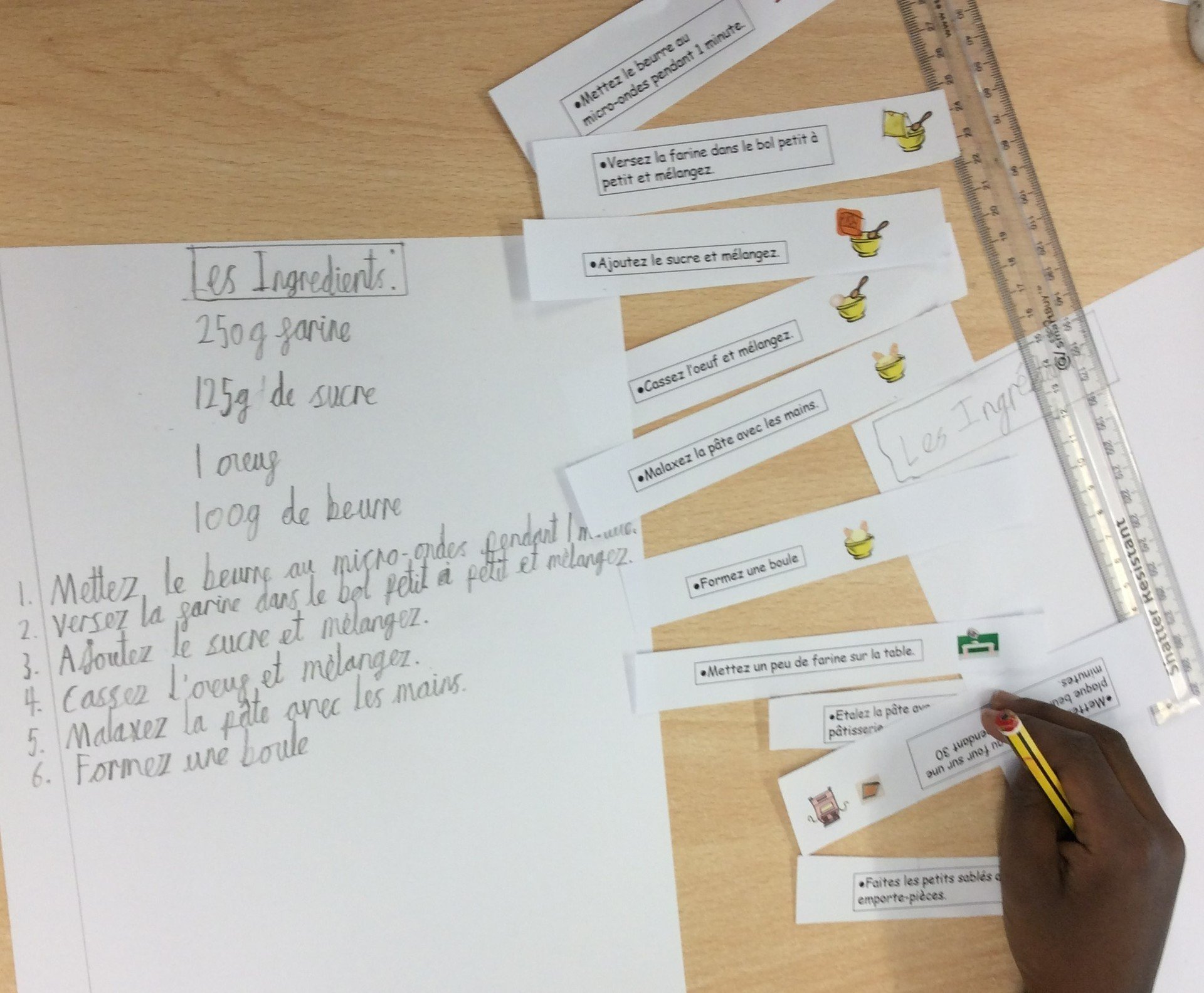 In topic work, the children were comparing geographical features of the UK with Greece. The children also took part in a blind competition where one person from each group went up at a time and had to go back and communicate what the picture of the temple of Aphaia at Aegina looked like for their team to draw.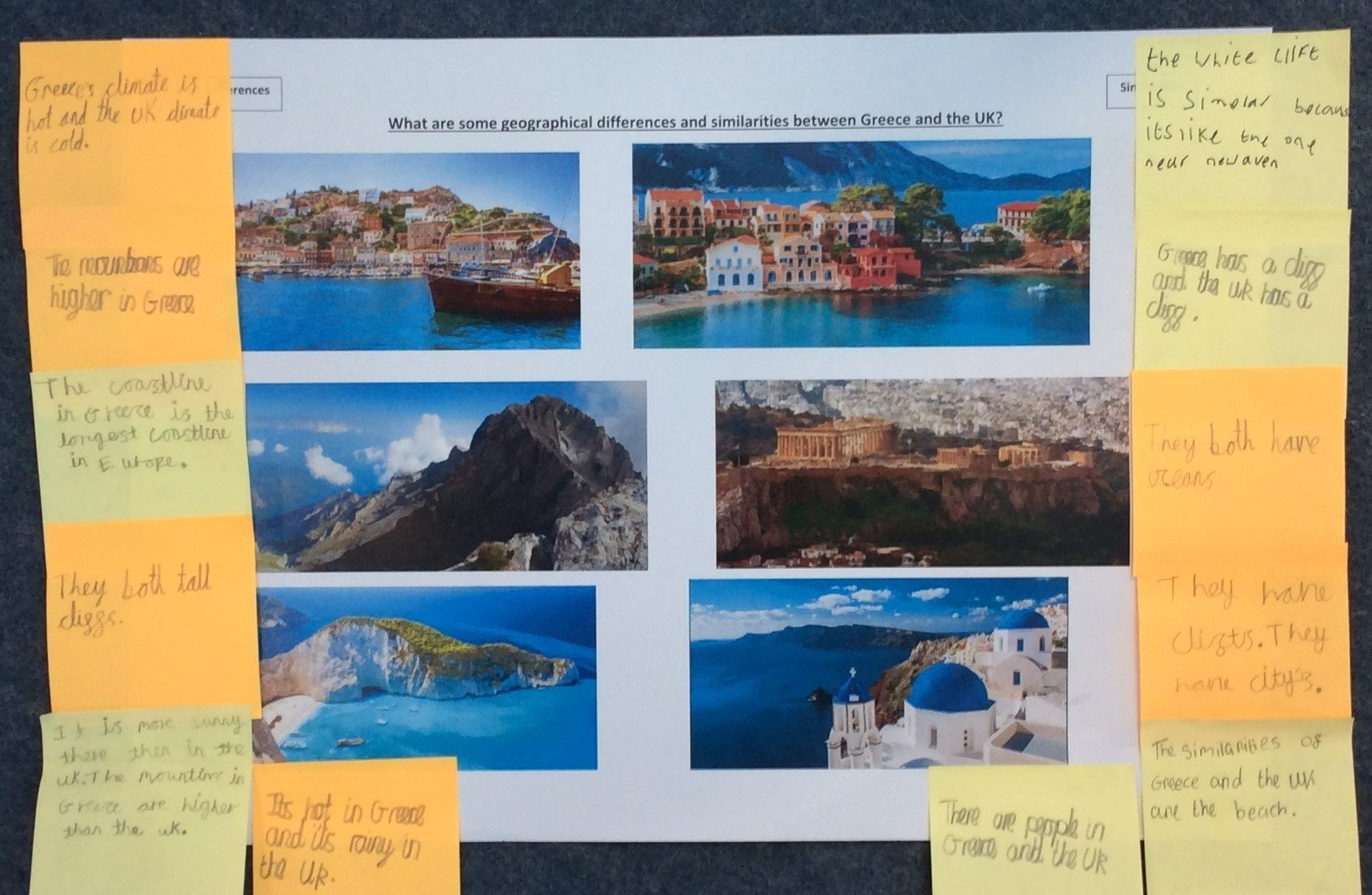 The Year 5 RE topic is called "Waiting." The children freeze-framed different scenarios which involved waiting thinking about the different emotions waiting can evoke.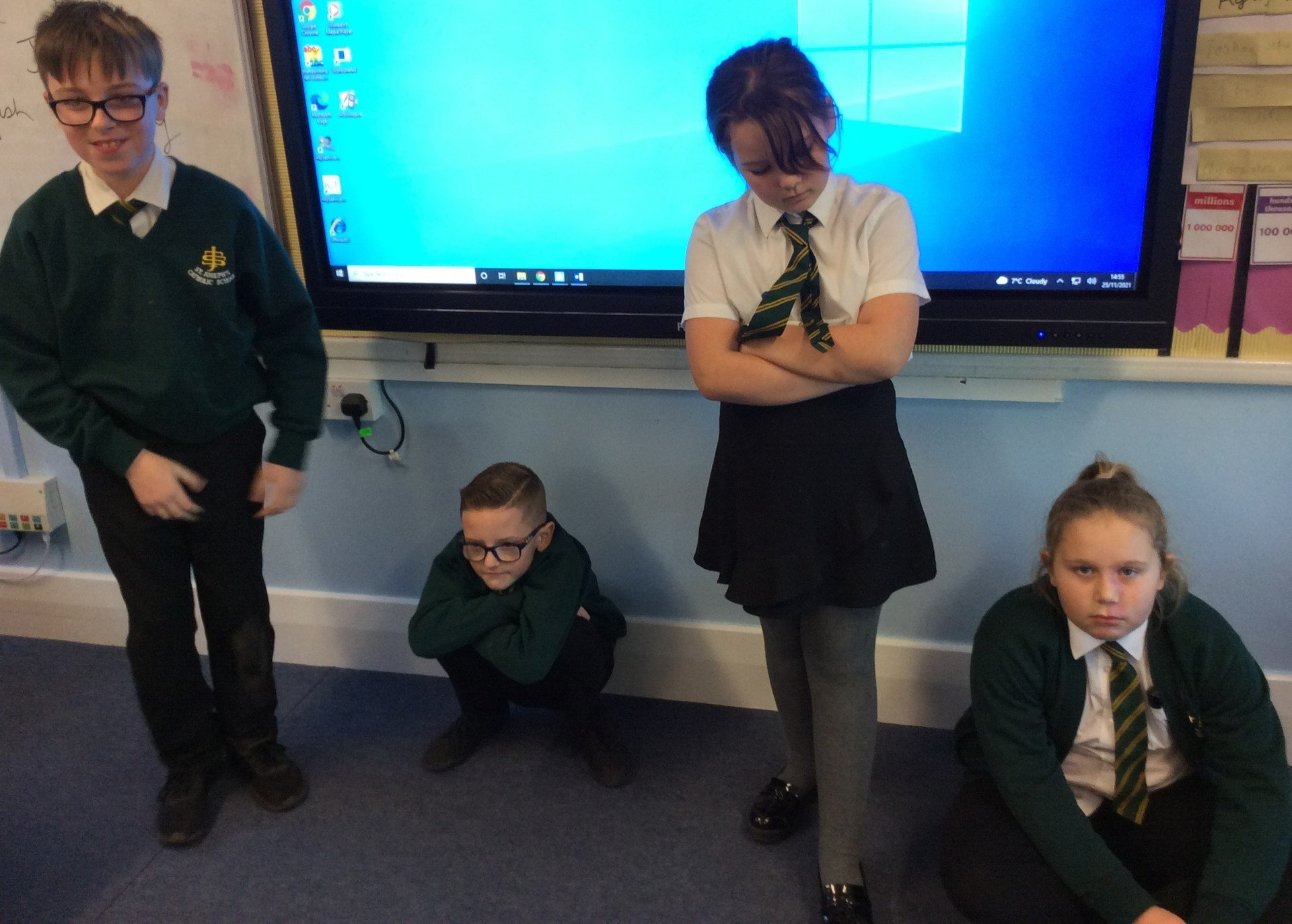 We had a fantastic day of outdoor learning at the end of October. We're really looking forward to learning outside again next half term. Check out the pictures of our day below!
27.09.21
We loved having some of our grandparents in to design and make some mosaics inspired by Ancient Greece!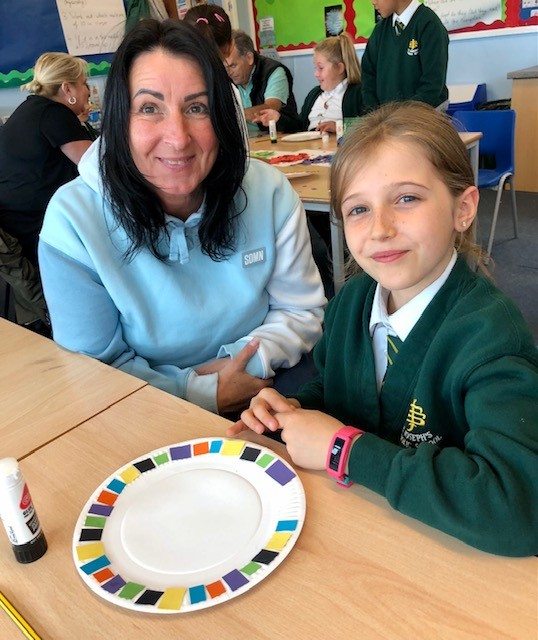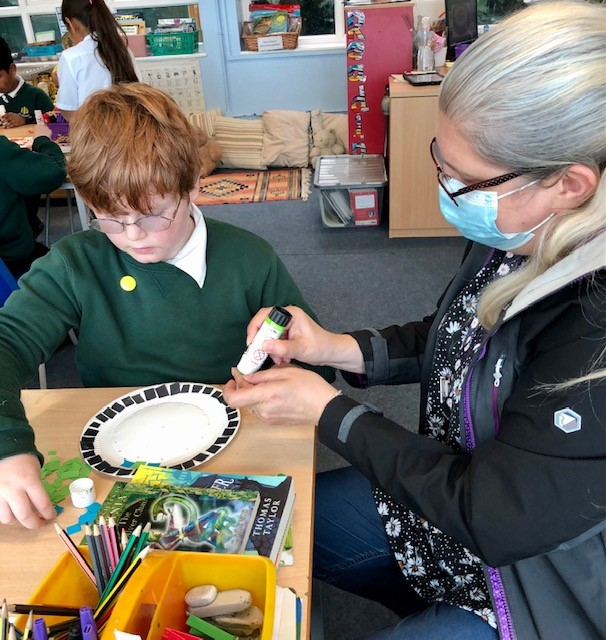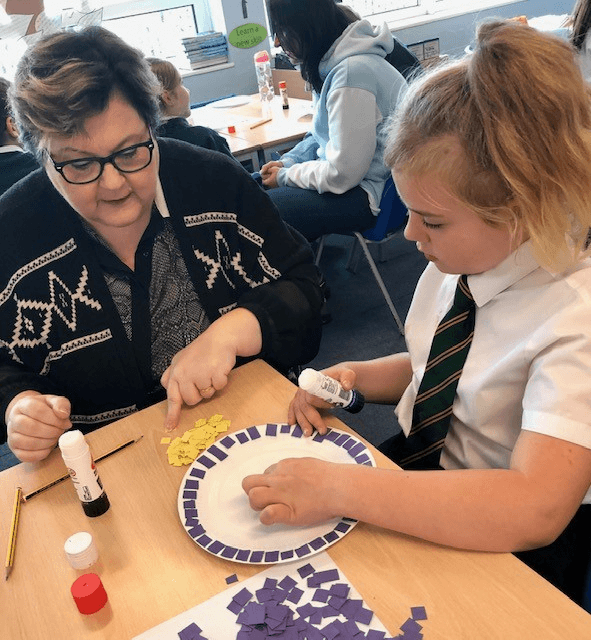 20.09.21
Our topic launch this week was amazing! We had lots of fun dressing up as Ancient Greeks, learnt about Greek food and placed the Ancient Greek civilisation on a world history timeline. We are so excited to find out more about our new topic!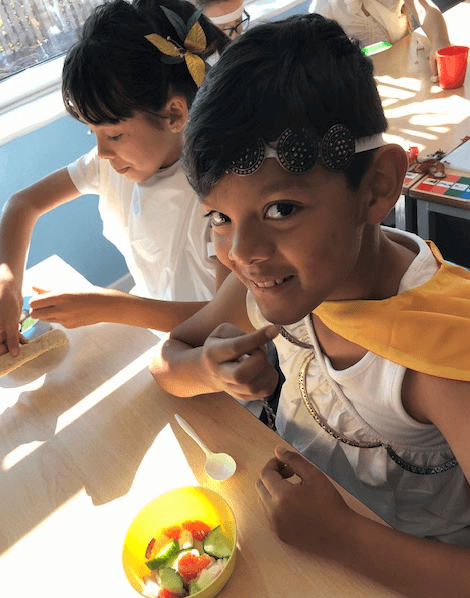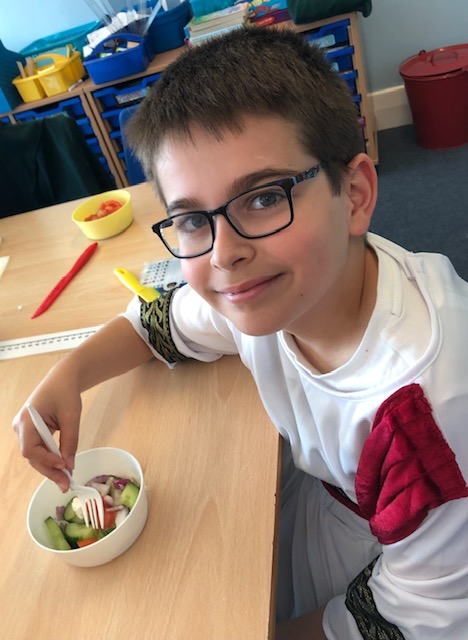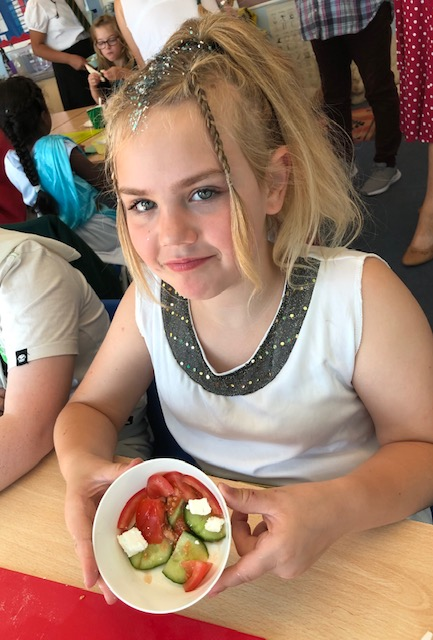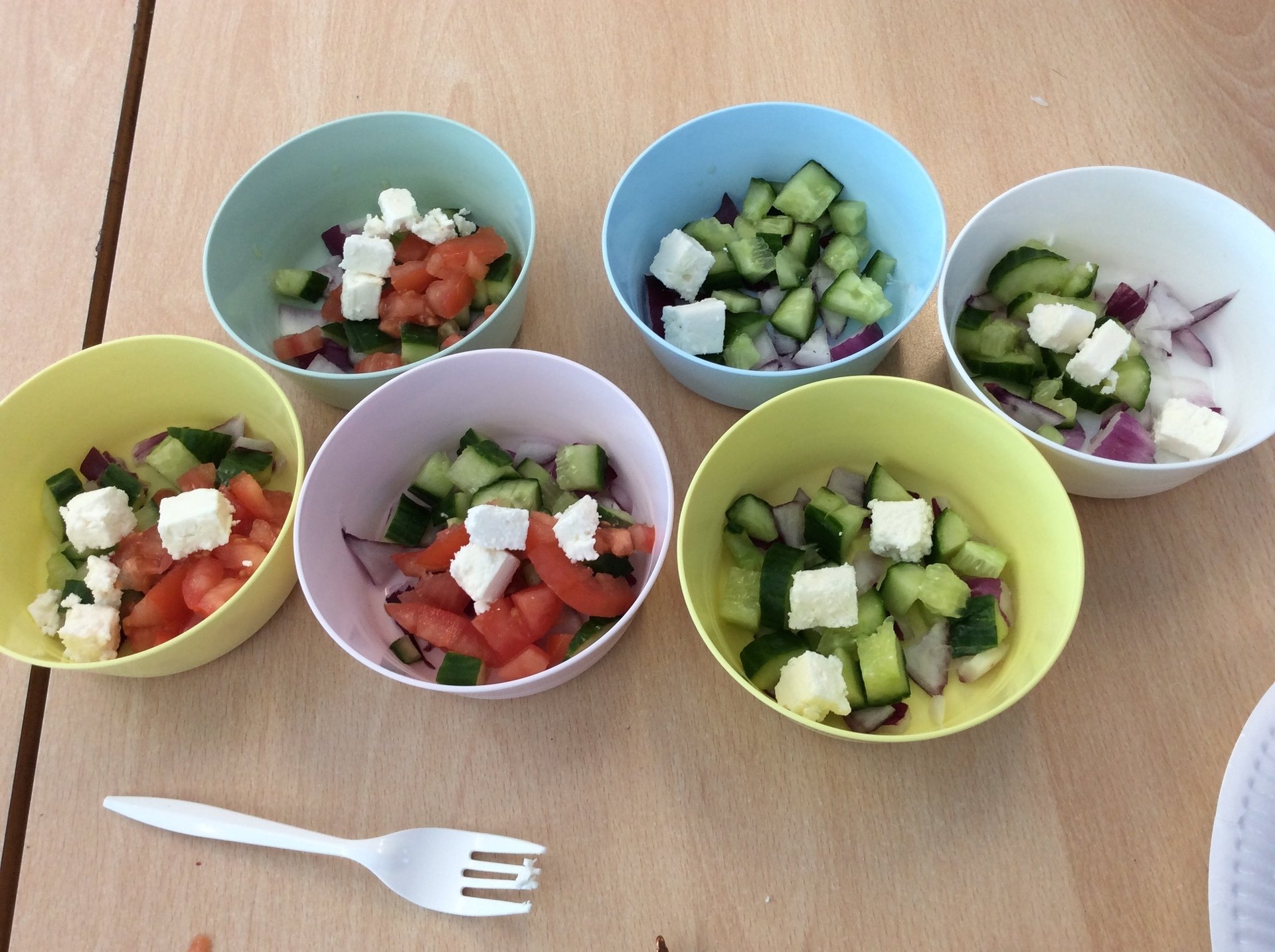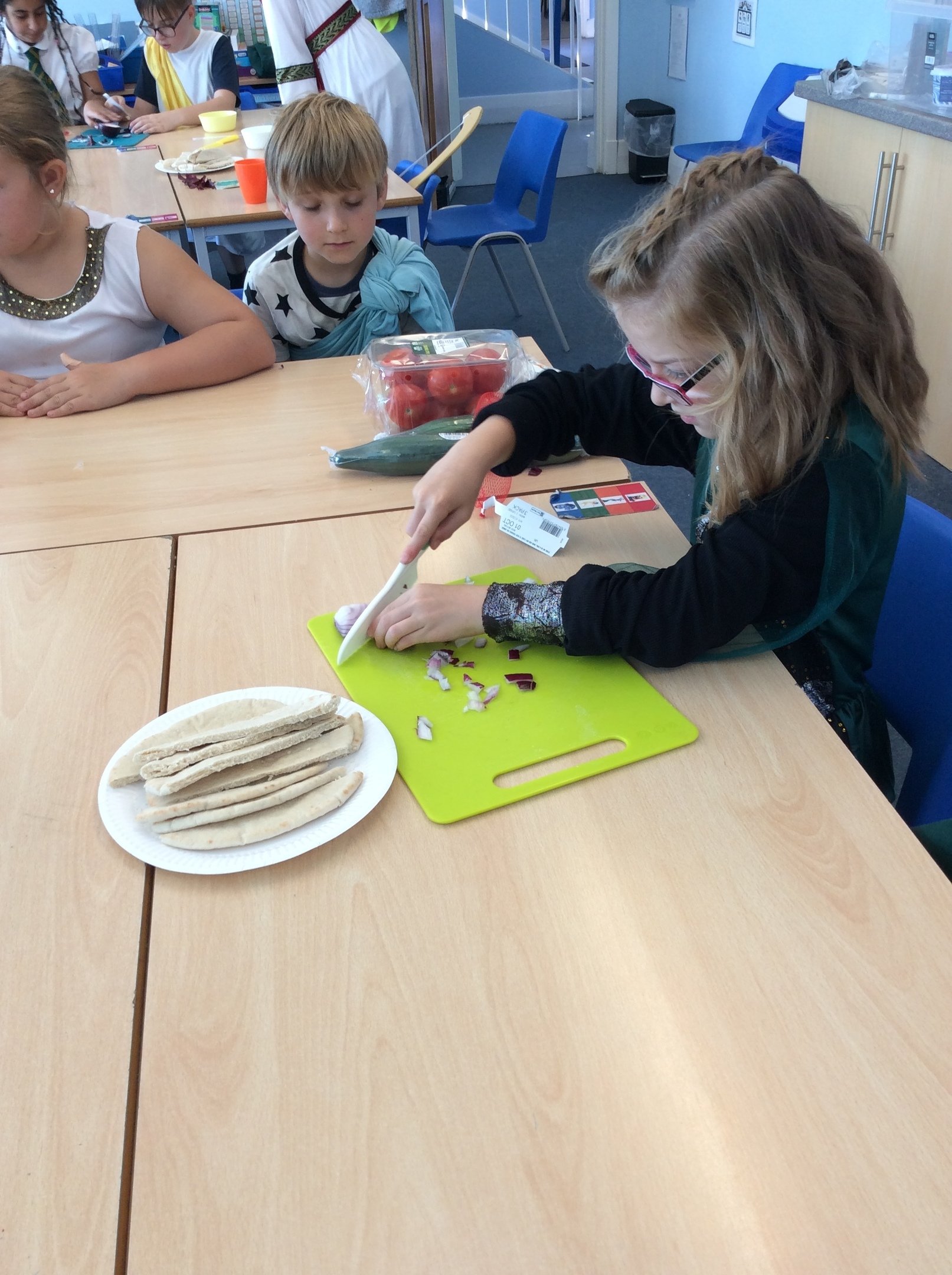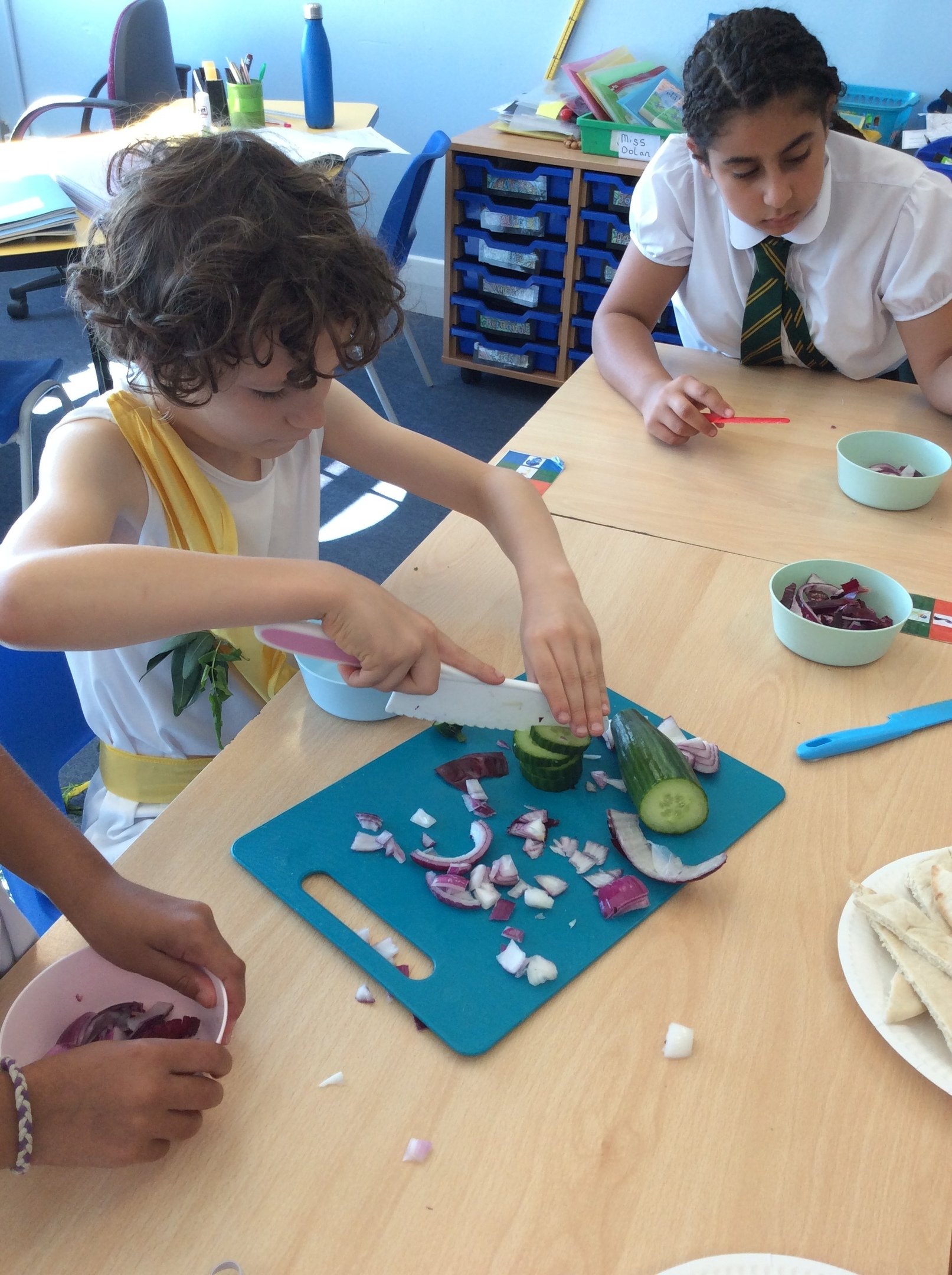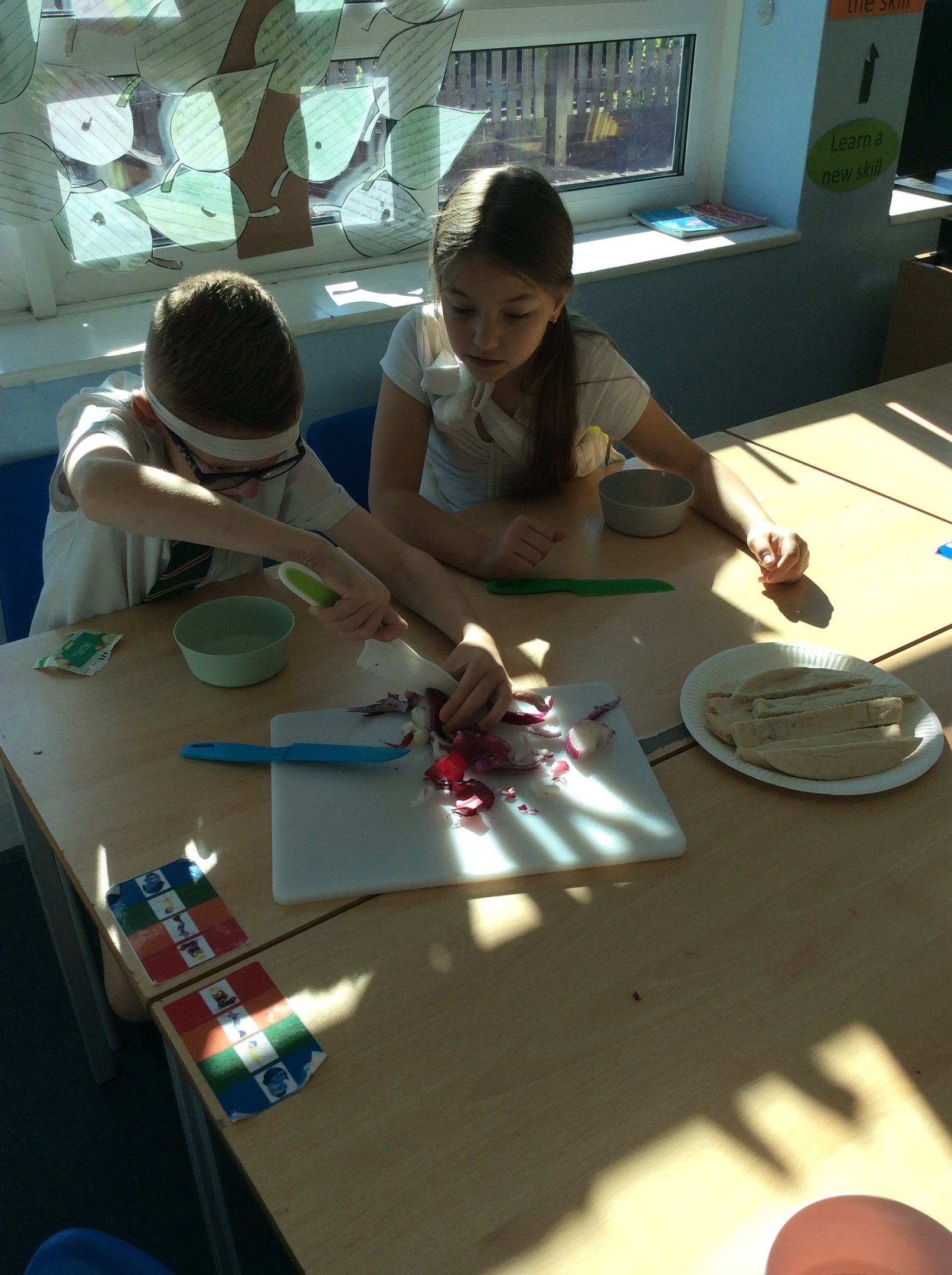 13.09.21
This week in English, we have been thinking about how authors create a mood in their writing. We performed a poem called 'The Ocean's Blanket' and thought about how we could convey the mood of the poem in our performance.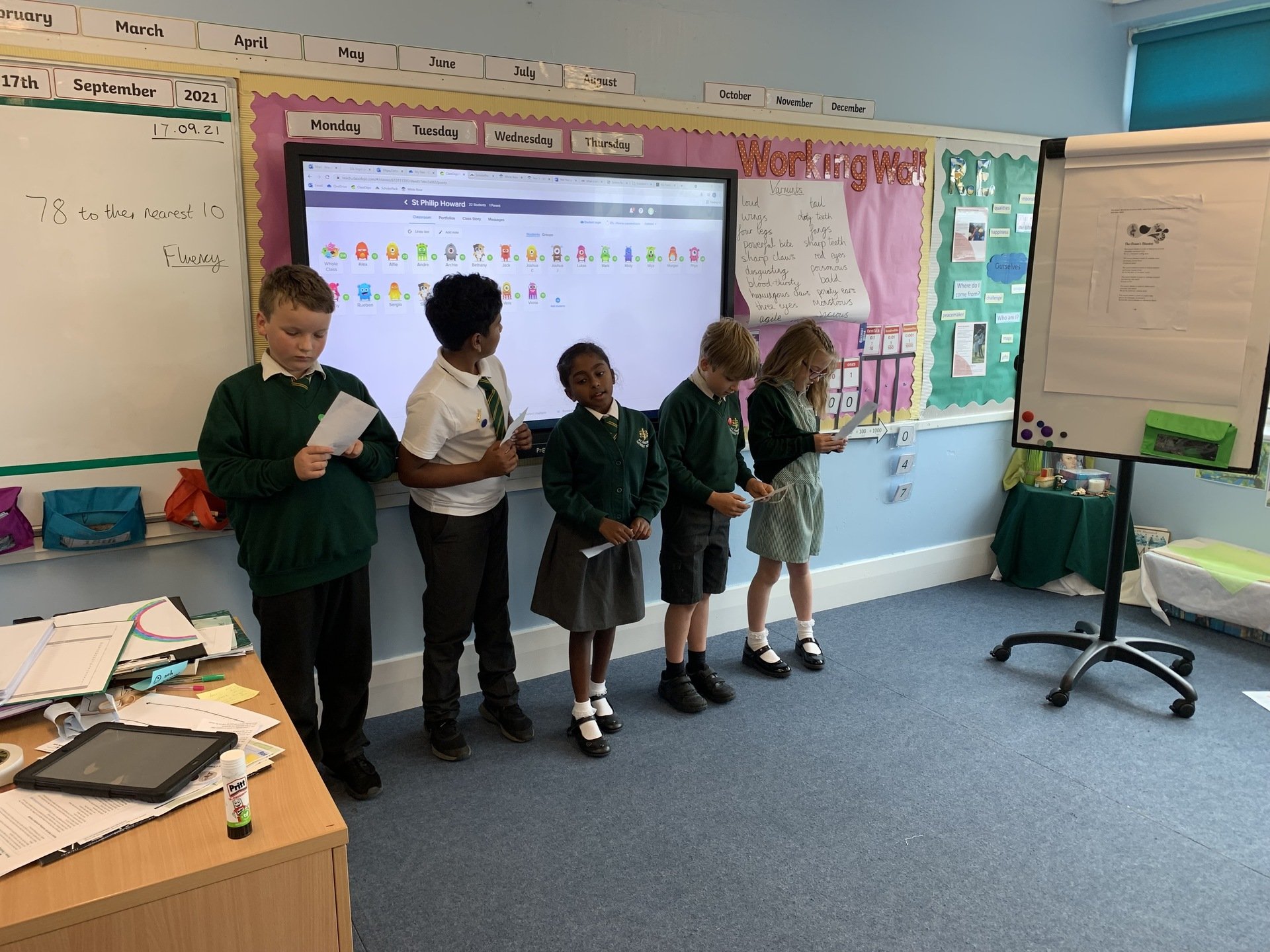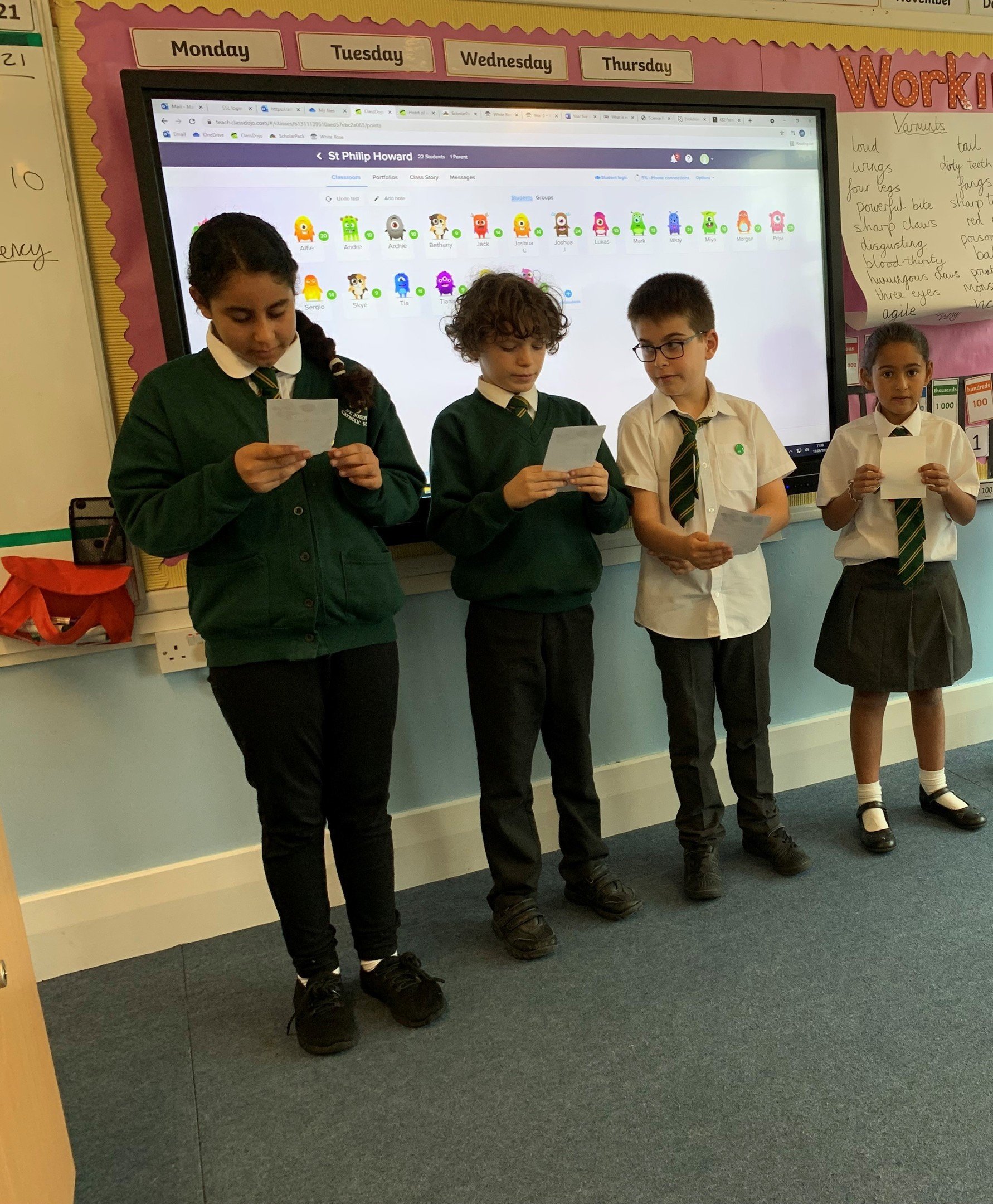 We also read the first part of our class book 'Varmints' and created our own illustrations for how we thought the setting would look.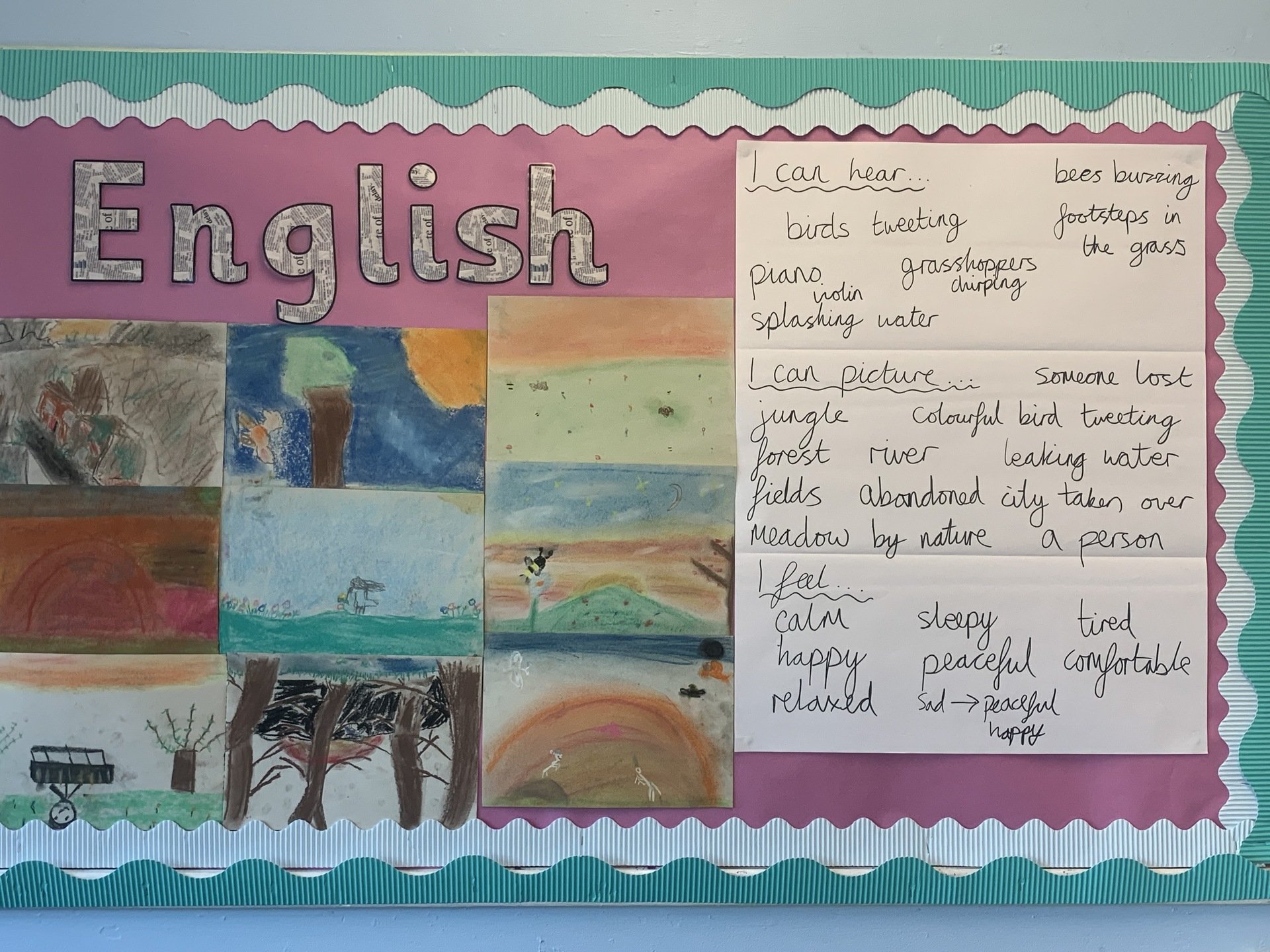 Back to school - 06.09.21
In our first week back at school we enjoyed getting to know each other and spent time thinking about our aspirations for the year. We tied ourselves in knots noticing our similarities and connections with each other!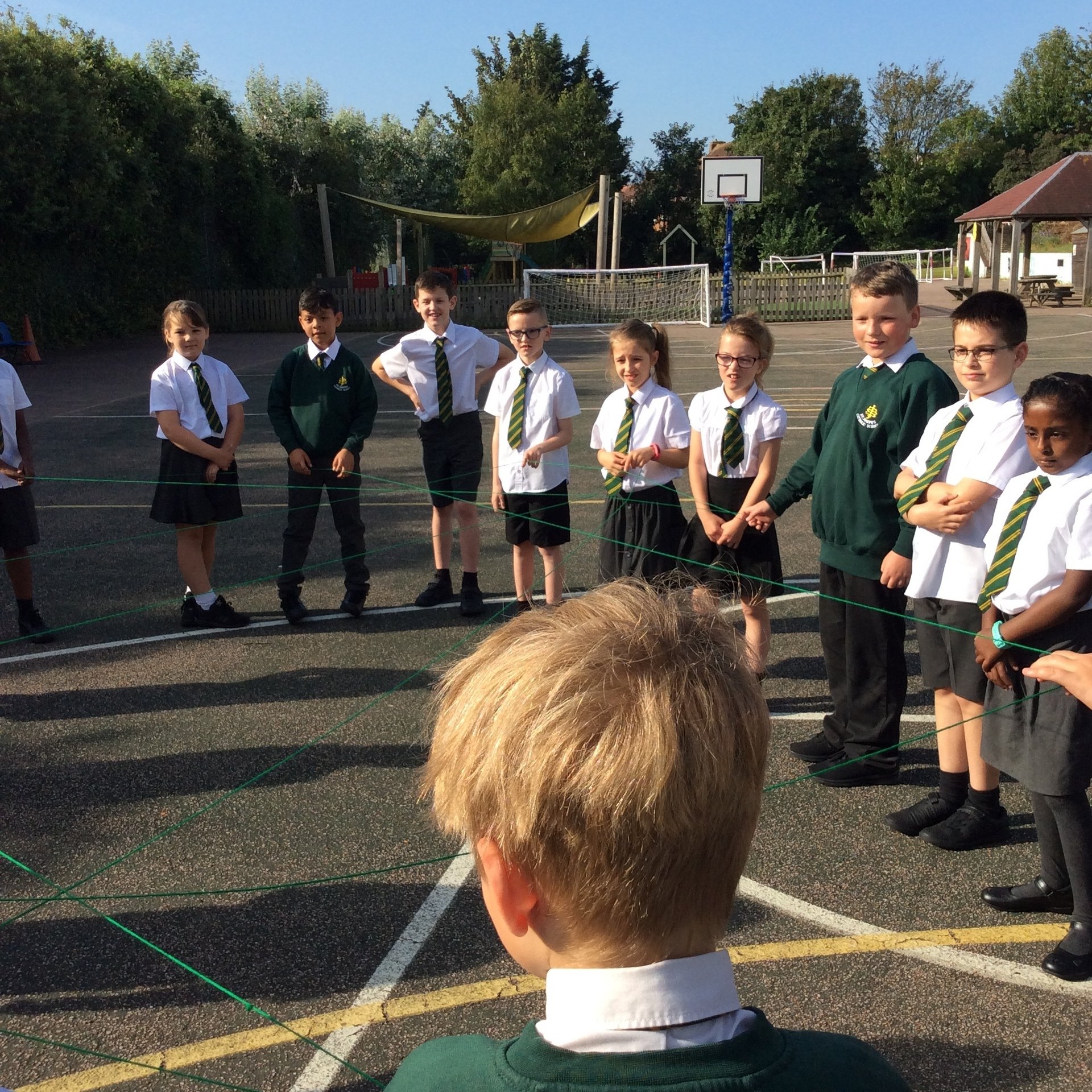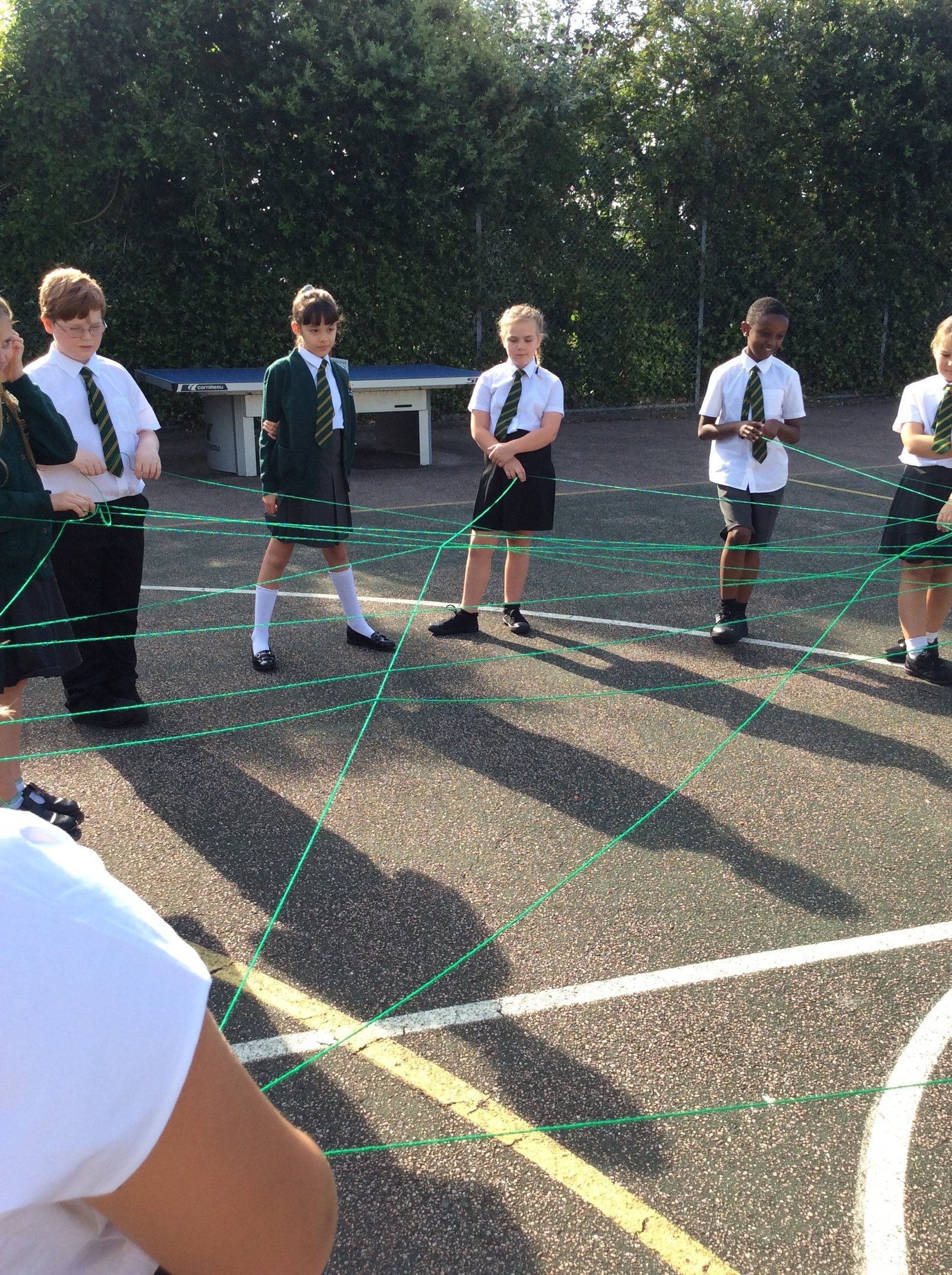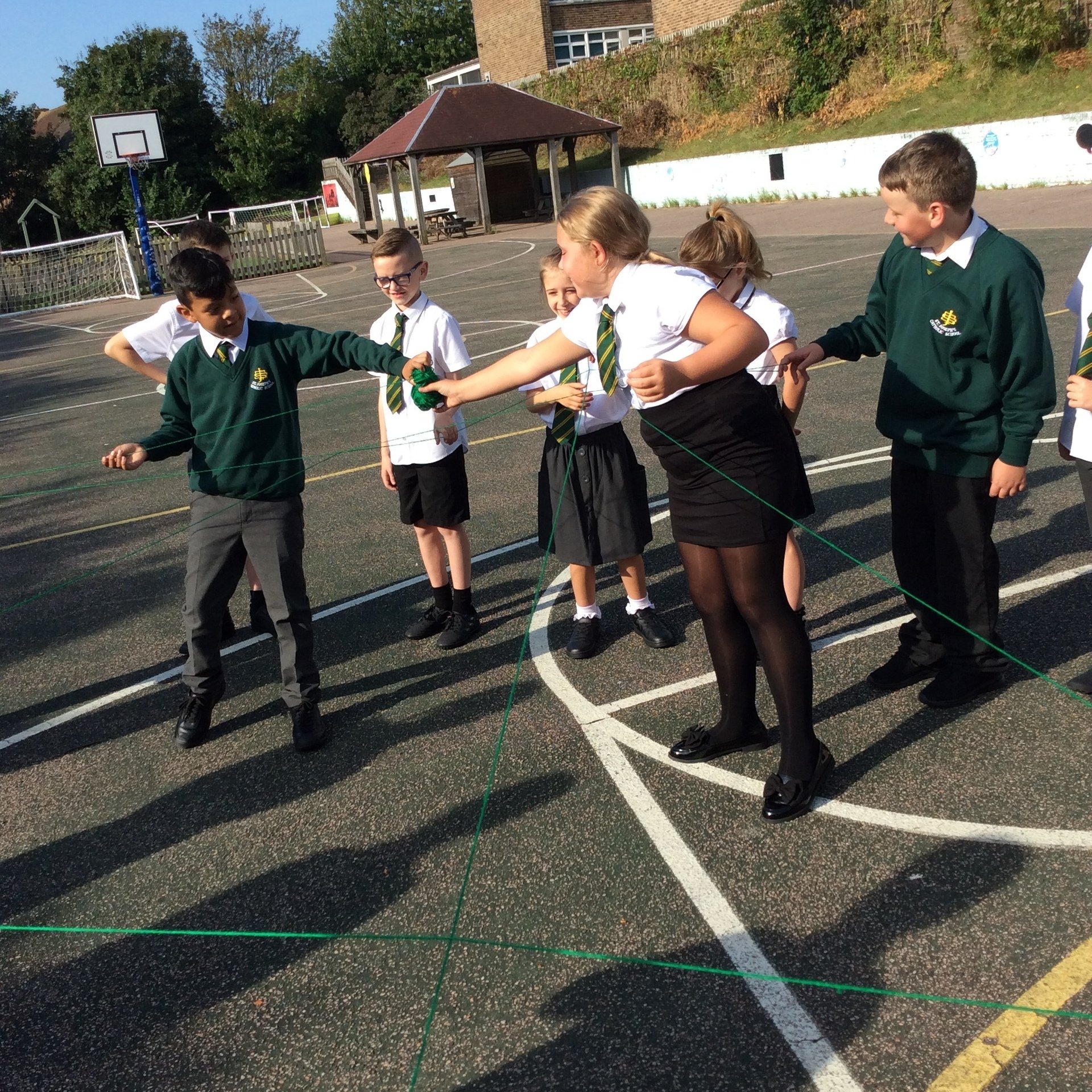 We also read the book 'After the Fall' which is all about how Humpty Dumpty built up the confidence to get back on top of the wall. We illustrated our own fears and worries on our own paper aeroplane and threw them away.