PGL residential
18.06.21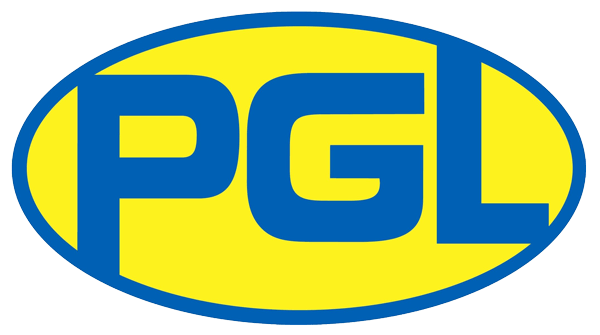 Finally Year 6 managed to attend their well-anticipated PGL residential trip. Despite mixed weather, the Year 6 pupils had a fantastic weekend and completed some amazing activities as a team and individually. Below are some wonderful photos of the children and their brilliant experience.
Science Week!
23.05.2021
This week was Science Week at St Joseph's and we explored a book called 'Star in the Jar' and learnt specifically about light. Year 6 were asked to investigate the refraction of light and how light appears to 'bend'. Below you can see some great photos of the class exploring light refracting and, sometimes, creating a rainbow.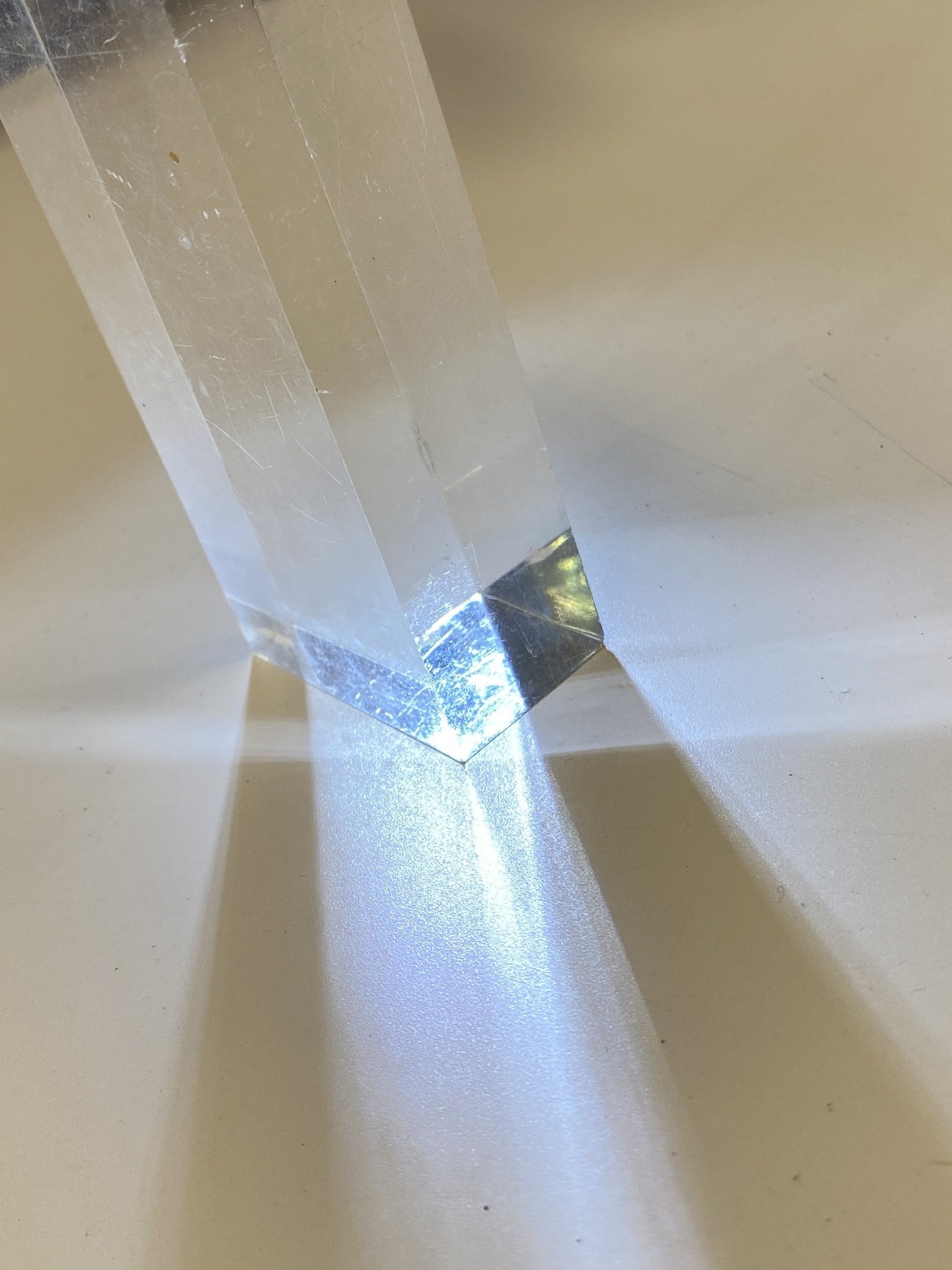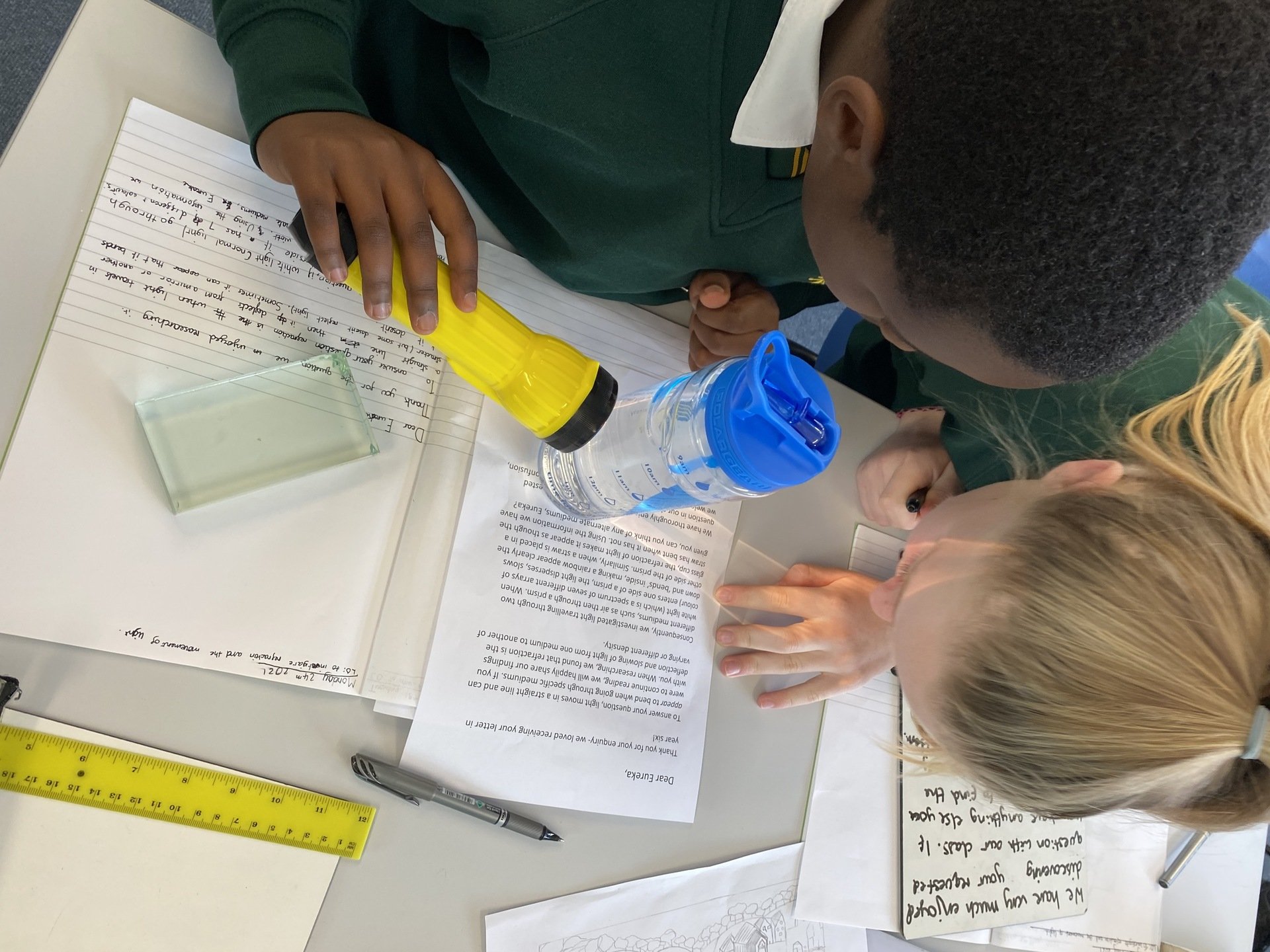 We continued learning about a scientific area and looked at the mechanism of pulleys, levers, springs and gears. In class, we focused on how the use of a pulley can assist with lifting heavier objects. We created our own experiment using given equipment to analyse the change in force using a pulley, depending on the mass being lifted.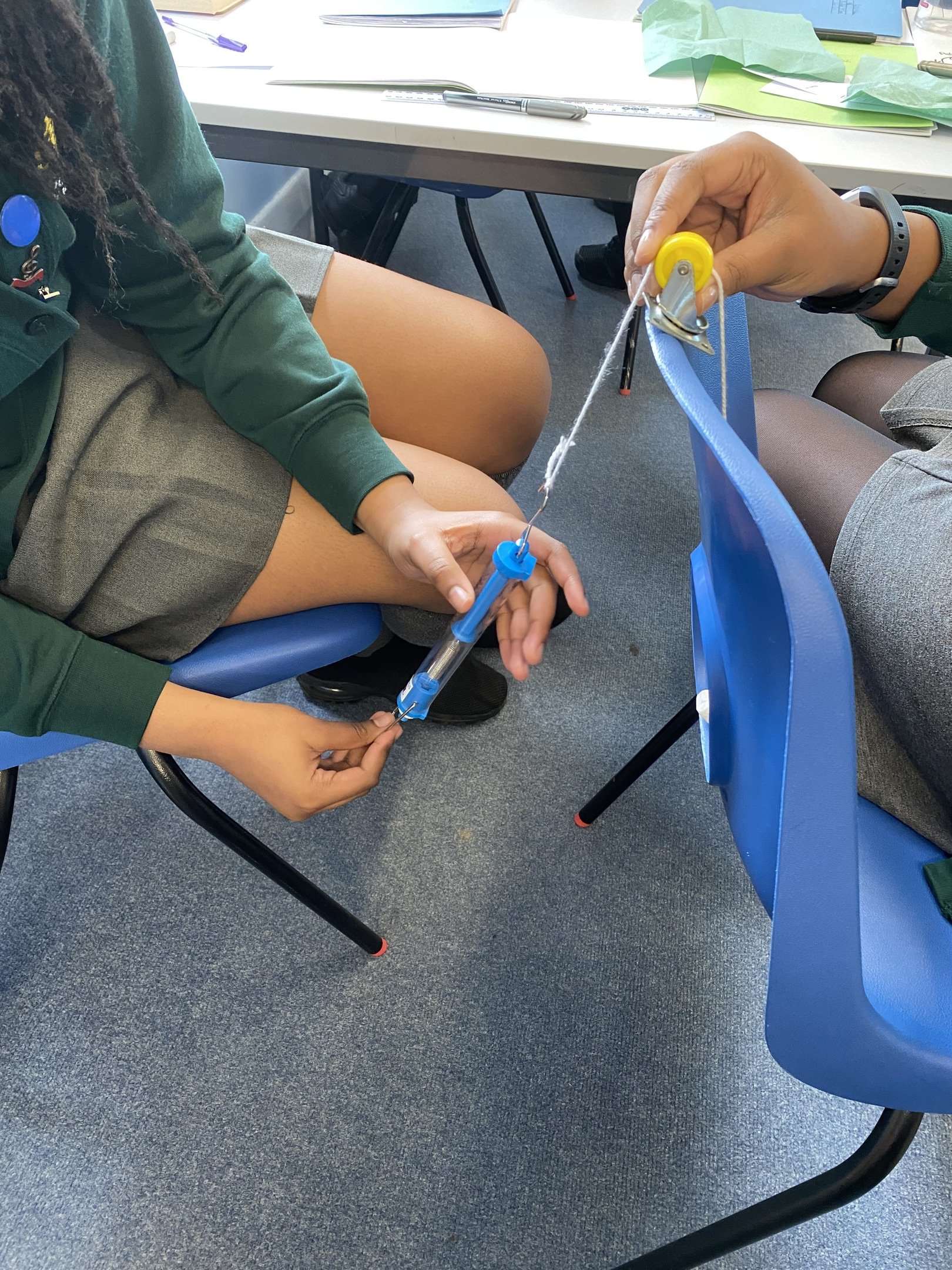 In RE, we learnt about the healing powers and miracles Jesus performed. We specifically looked at the story of the Blind Man and how Jesus cared for and helped the sick. We hot seated and interviewed different characters to see how they must have felt.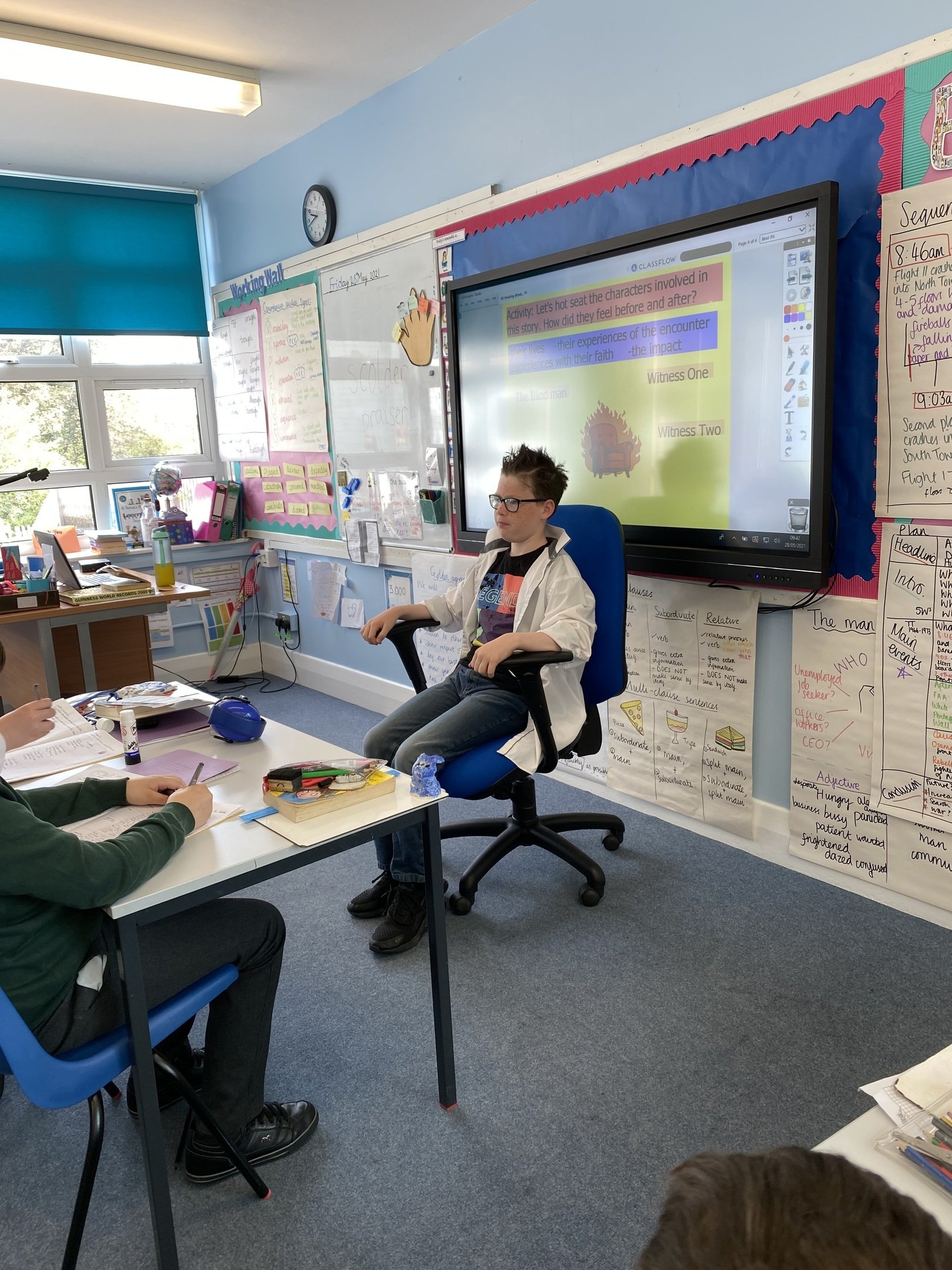 Finally, we dressed up as scientists on Friday and shared our own story of a famous scientist we have learnt about, some well known and some not!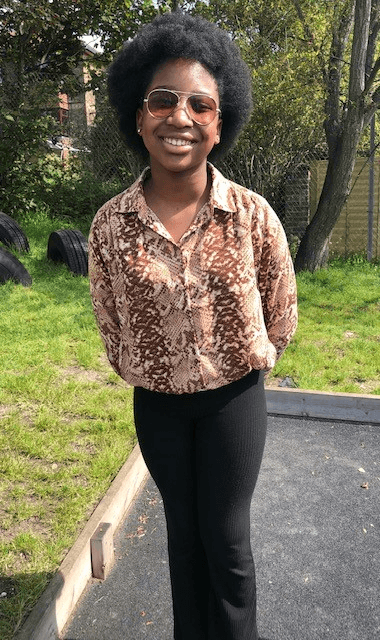 Week of Mary
17.05.2021
Year 6 began to create their pouches to keep their runes in. This week, they sewed a viking symbol onto their pouch, personalised to their name. We look forward to seeing the final pouches soon!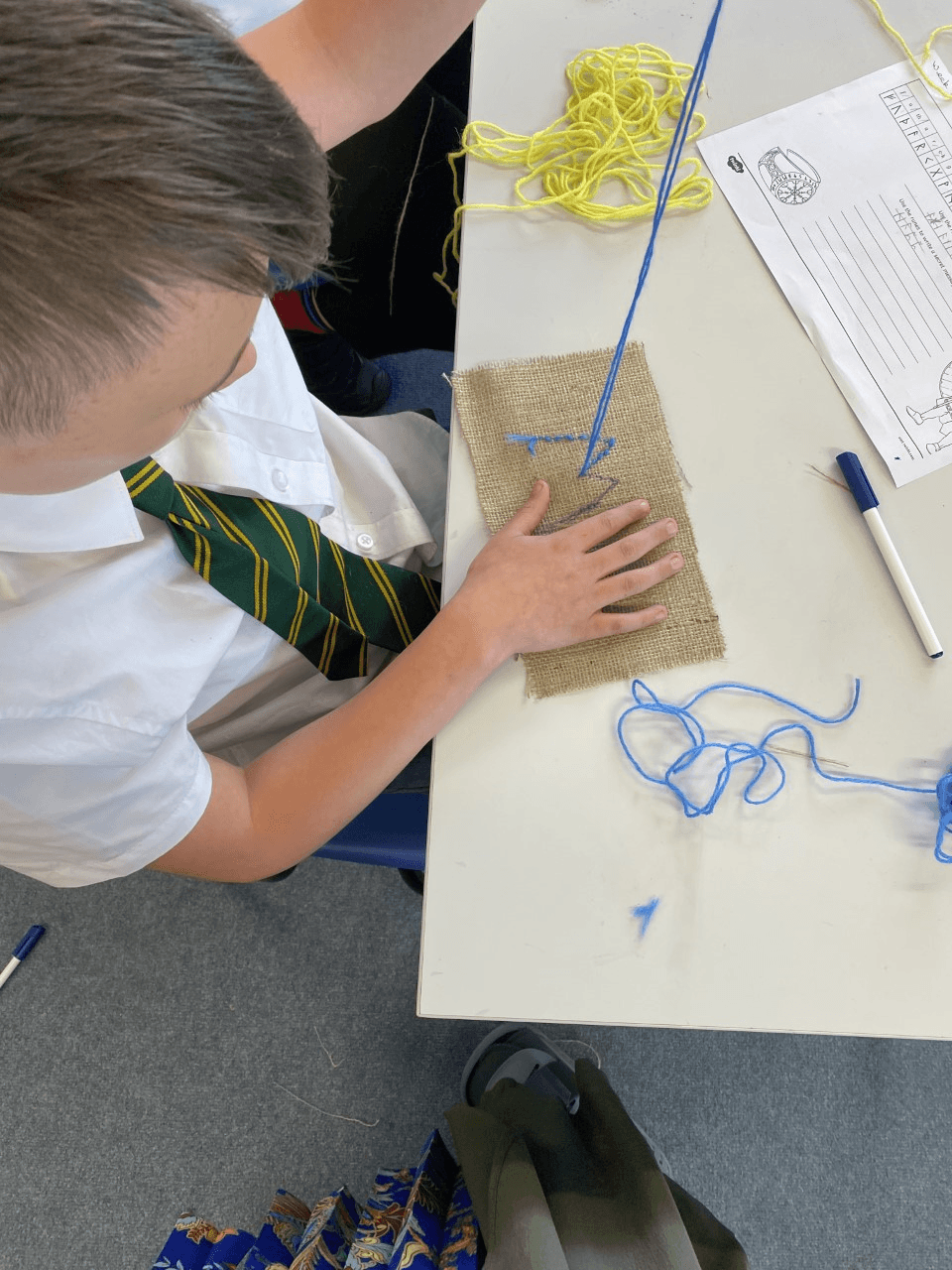 We also celebrated Mary's day with a procession and laying of flowers and a crown on Mary. The children sung a beautiful song and decorated the figure of Mary as you can see below.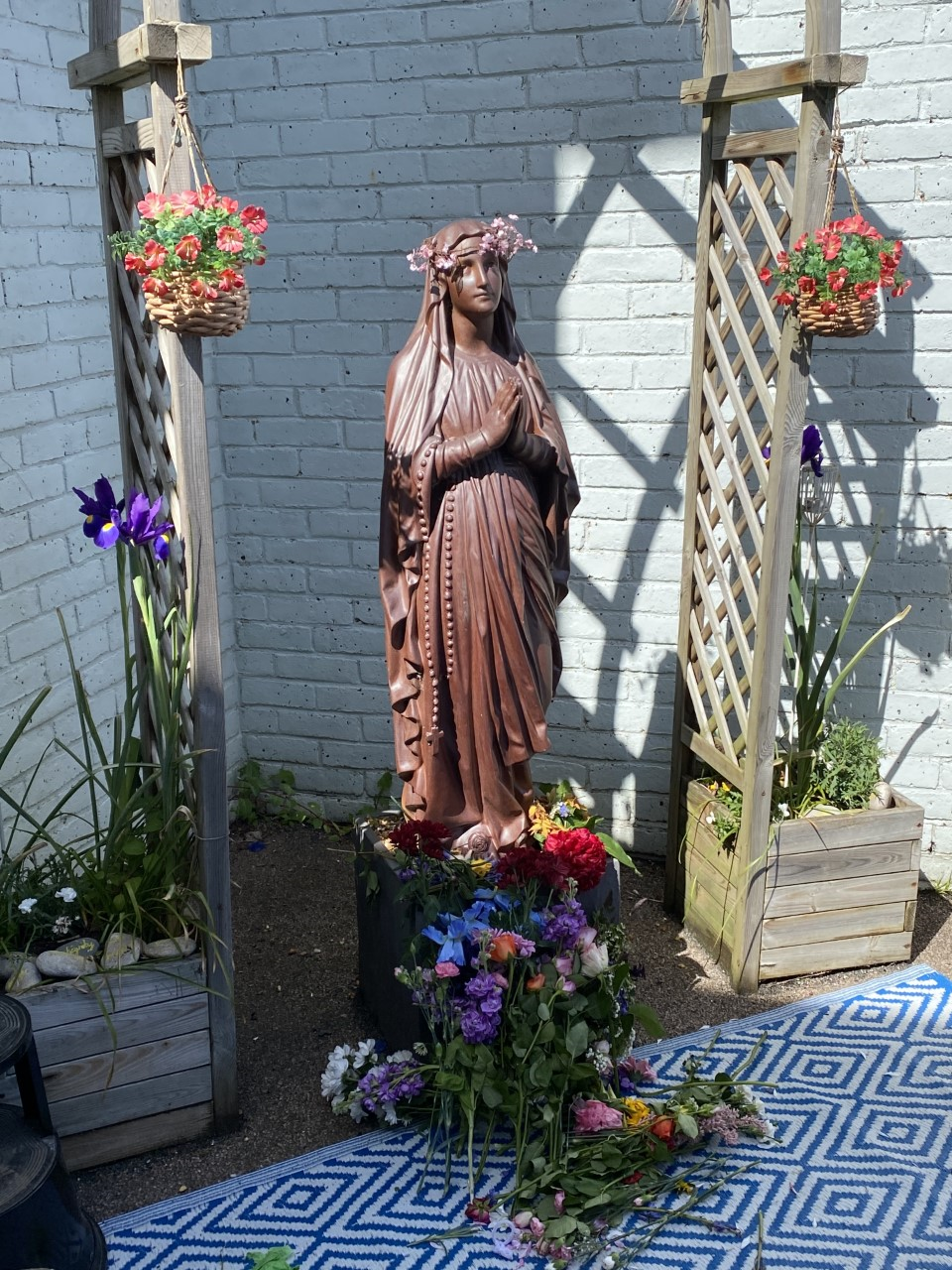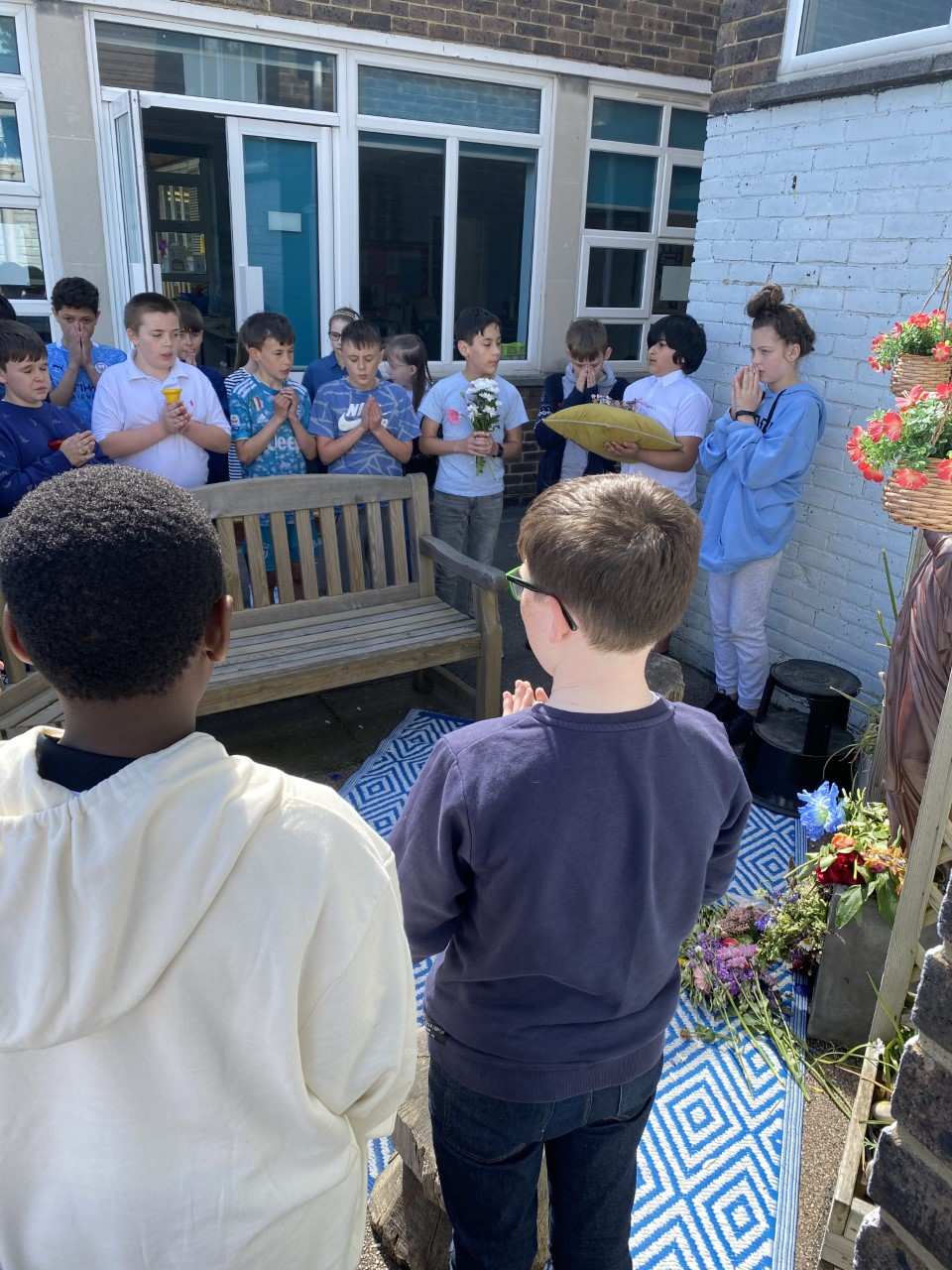 Quotes from the Past
10.05.2021
This week, Year 6 finished their runes and were able to use these as a clever resource to decode messages. They also were able to create interesting messages for one another and decipher them with their runes.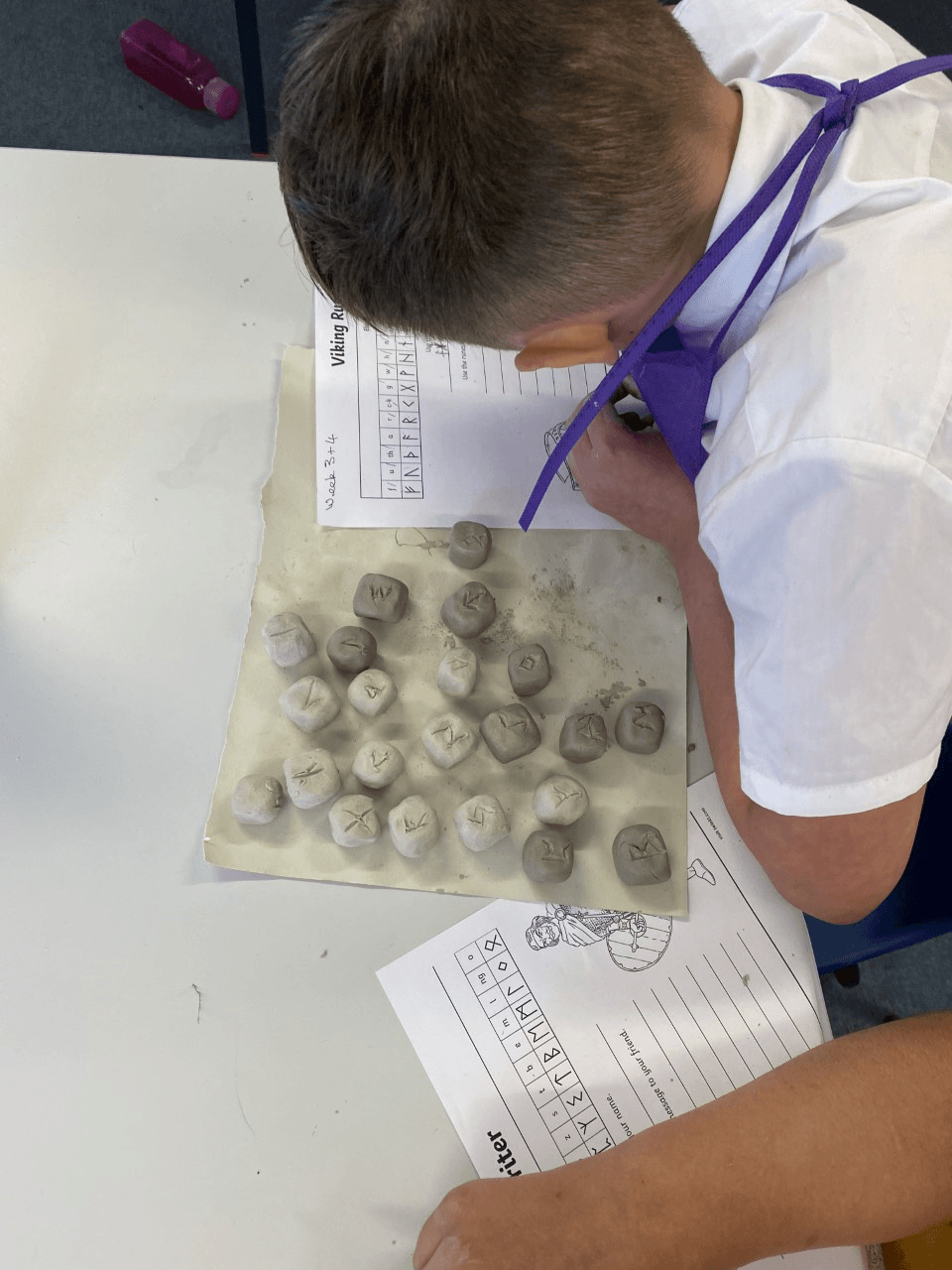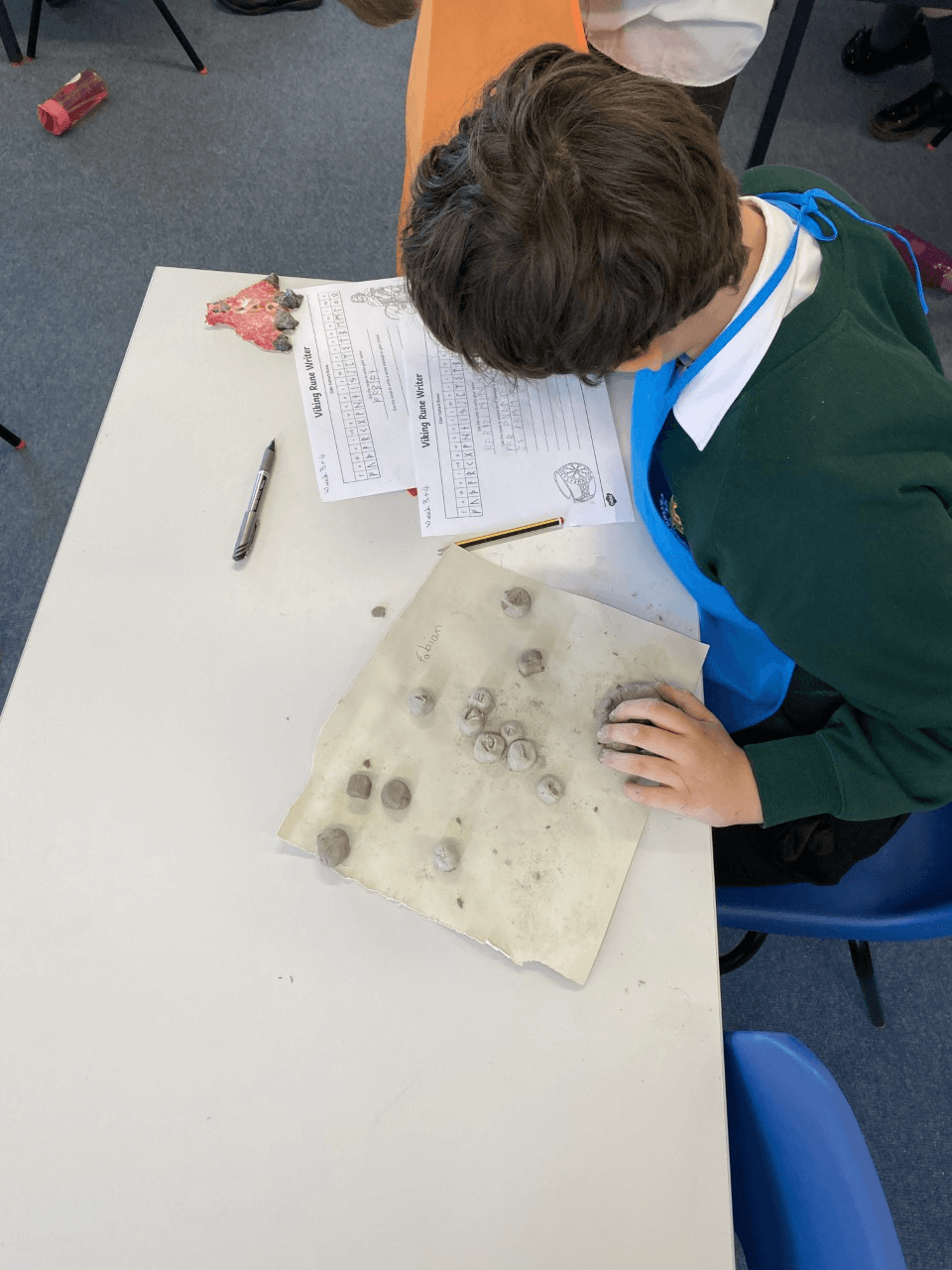 Following this, we explored the actions and emotions of the characters by hot seating and interviewing them. They were able to provide insightful quotes which we later used to generate direct speech in our writing of a newspaper report.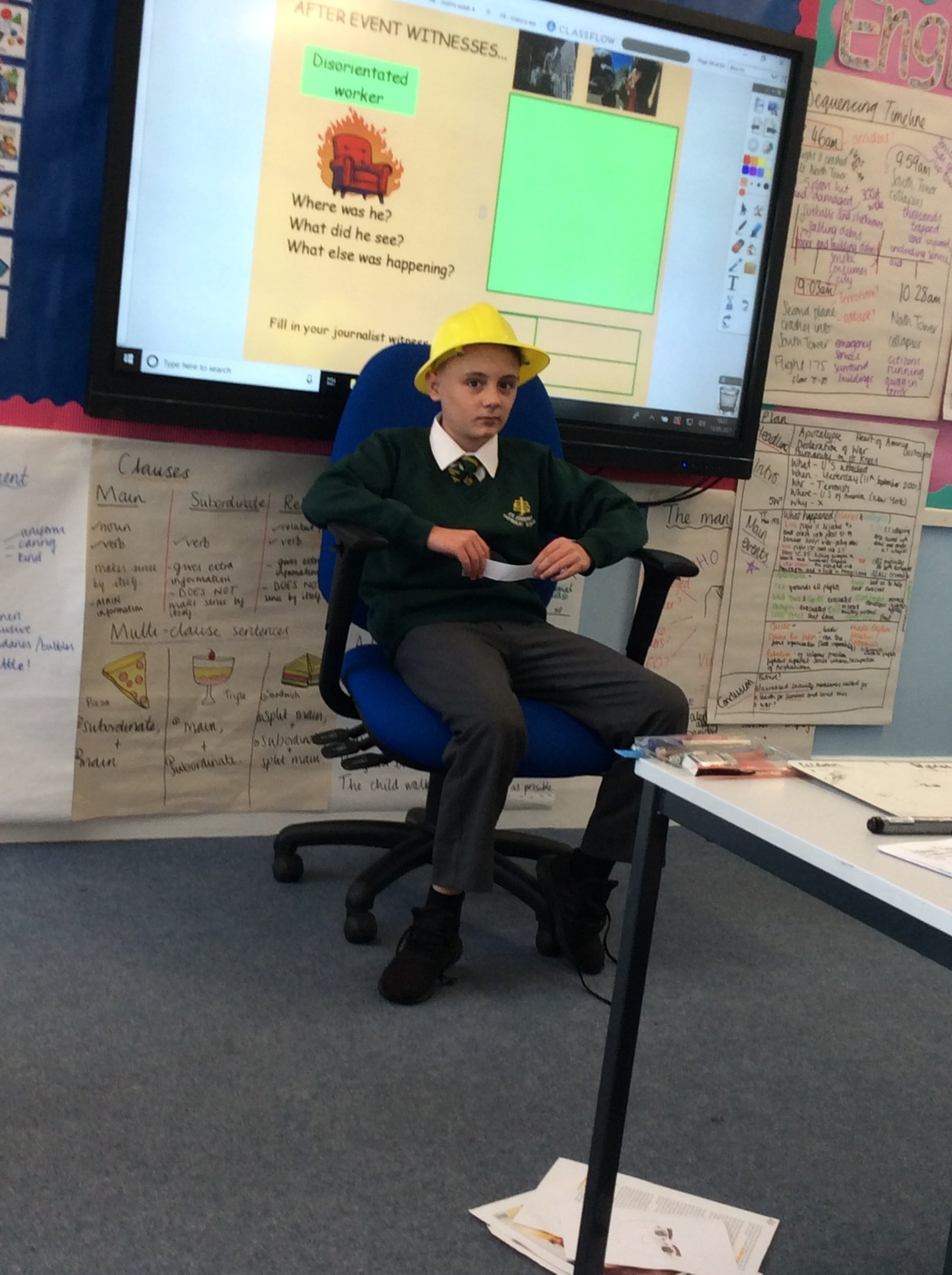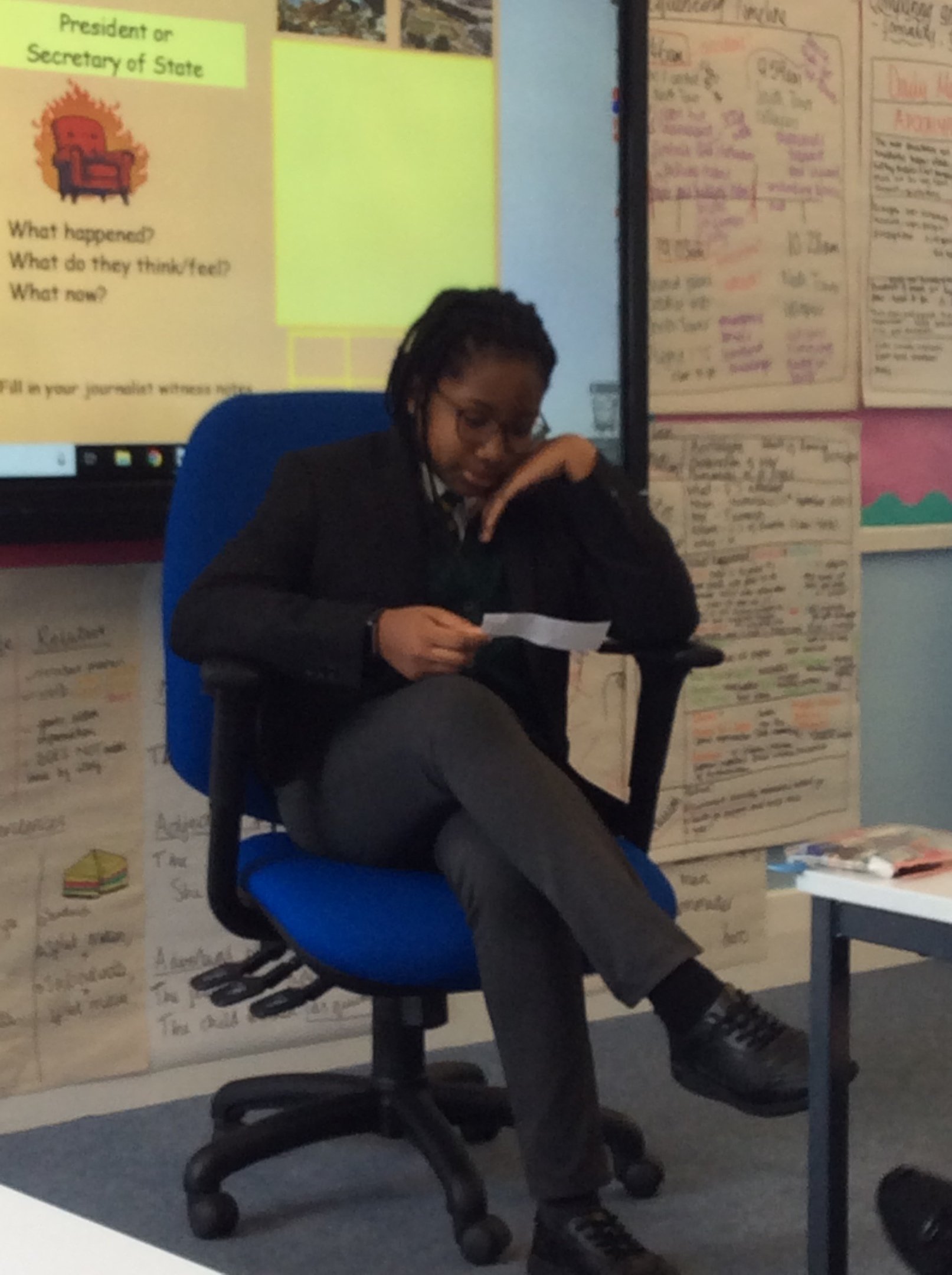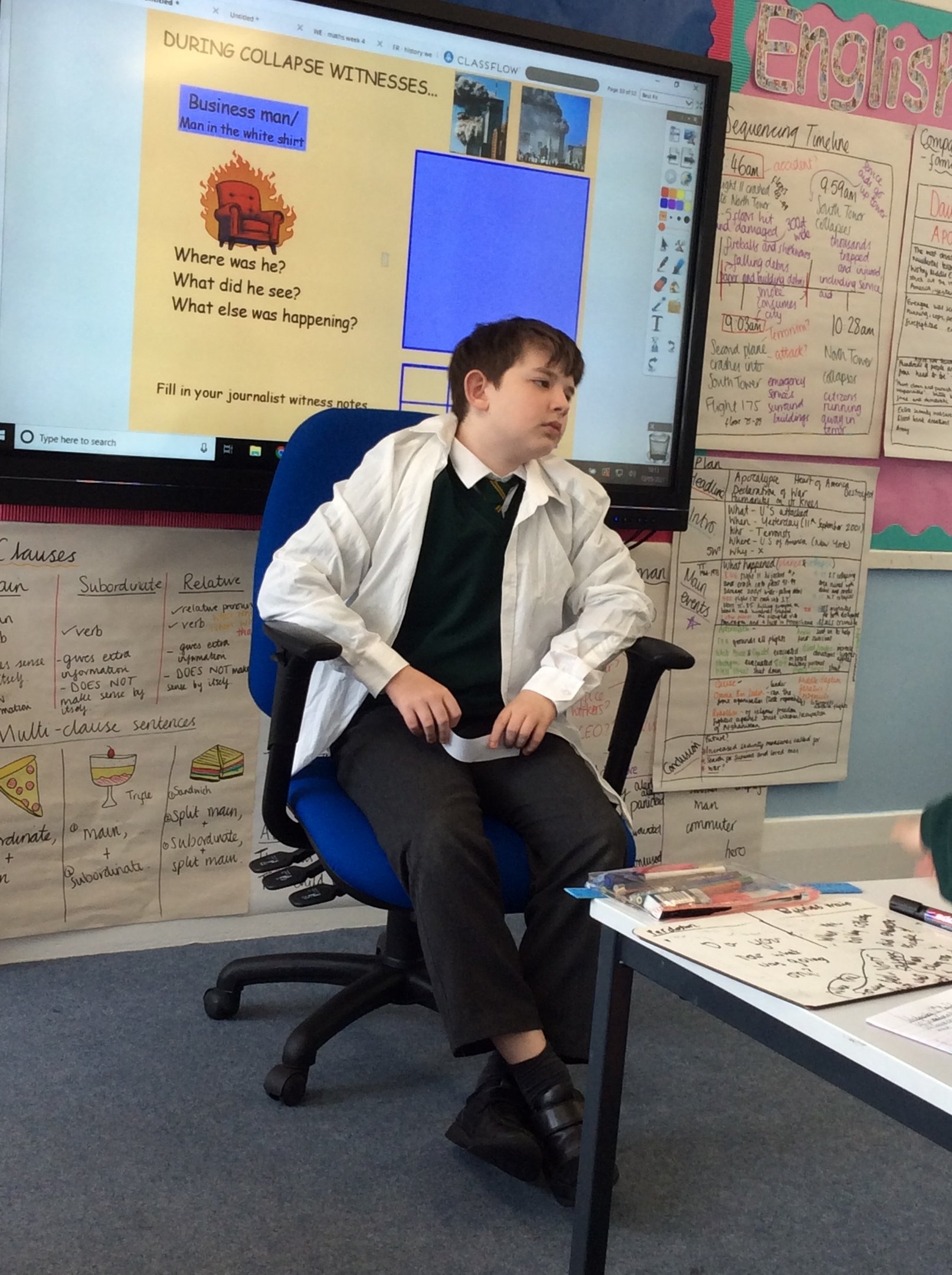 Discovery
04.05.2021
Year 6 explored different languages this week and discovered a variety of ways to communicate.
In History and Art, we looked at how the Vikings travelled via longships and communicated with one another using runes. Below are some of the runes they created reflecting on different letters of the alphabet.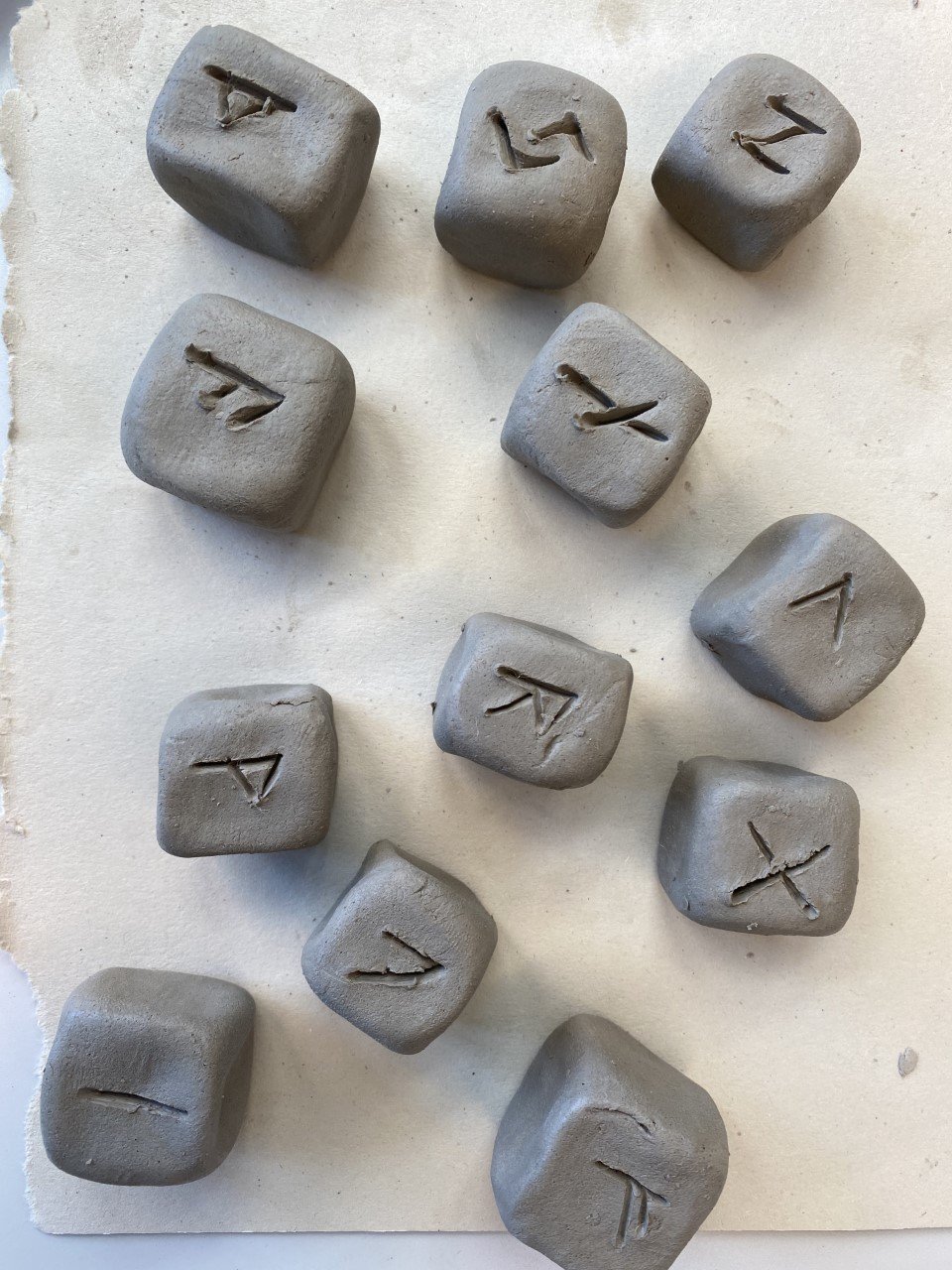 Following this, they took part in a French language hunt whereby they used their knowledge of years in French to find the matching French keys and English locks (words). Using their learning, they then created decade posters applying different French vocabulary.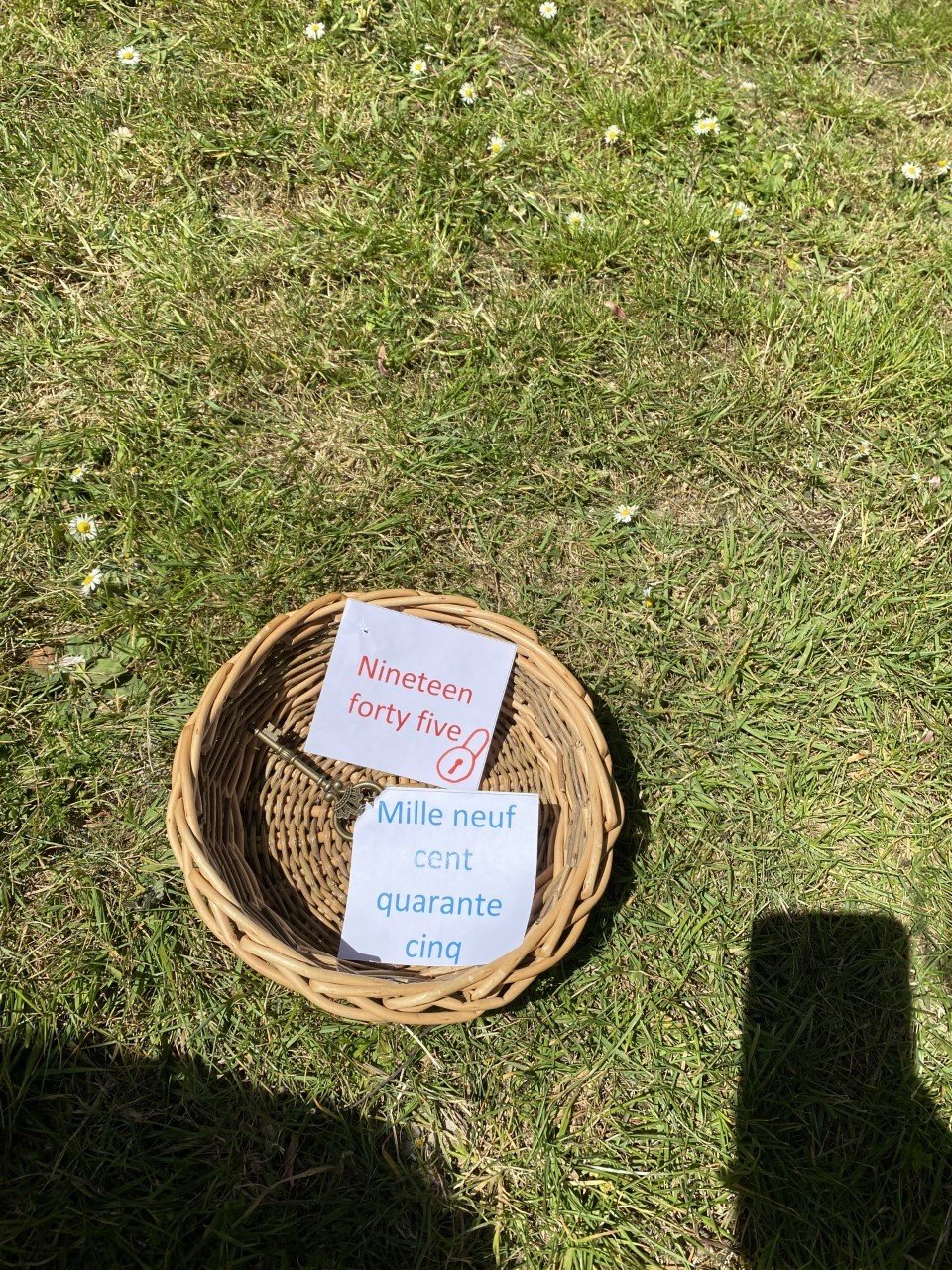 Finally, we learnt about Saint Stephen this week who was the first deacon of the Church. Using the information we gathered, we created fact files which included details on his life, his qualities and his influence and impact as a deacon on deacons of today.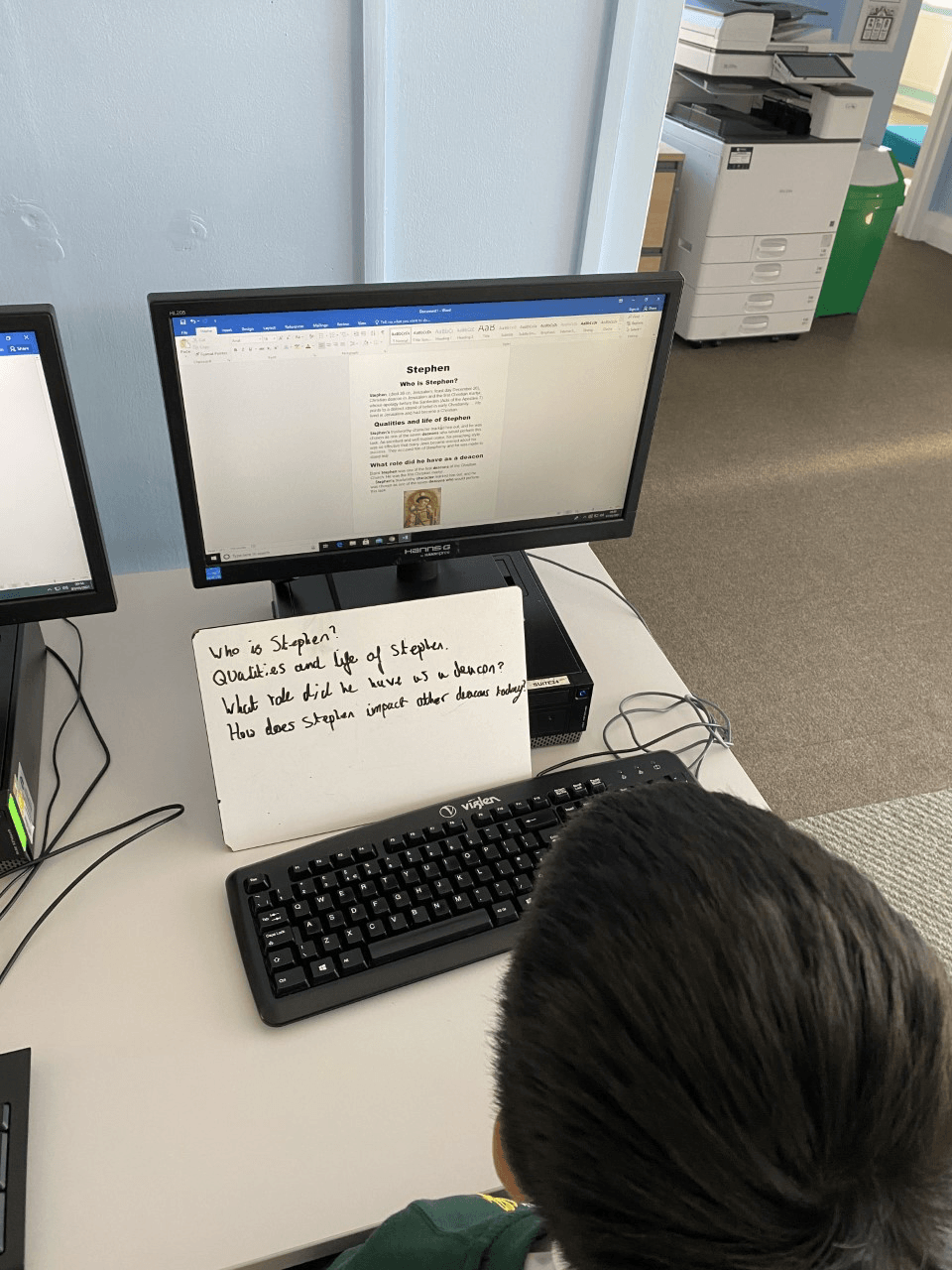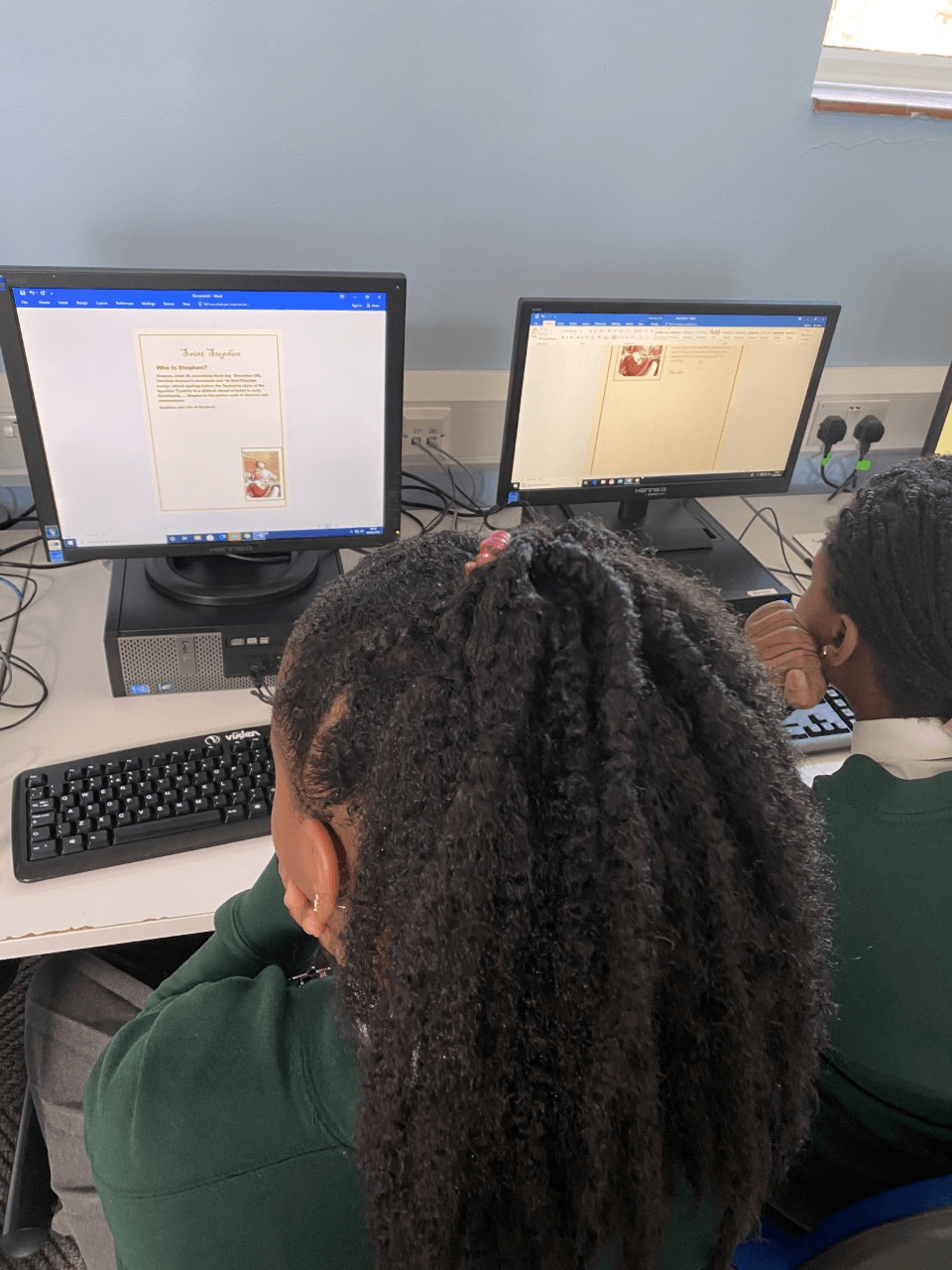 Understanding and Celebrating Others
26.04.2021
We continued to read our story 'Eleven' and explored how the characters must be feeling during such a terrible disaster. Looking at the mother, we explored through drama and freeze frames what the characters are thinking and why they are feeling the variety of emotions they felt in the chapter.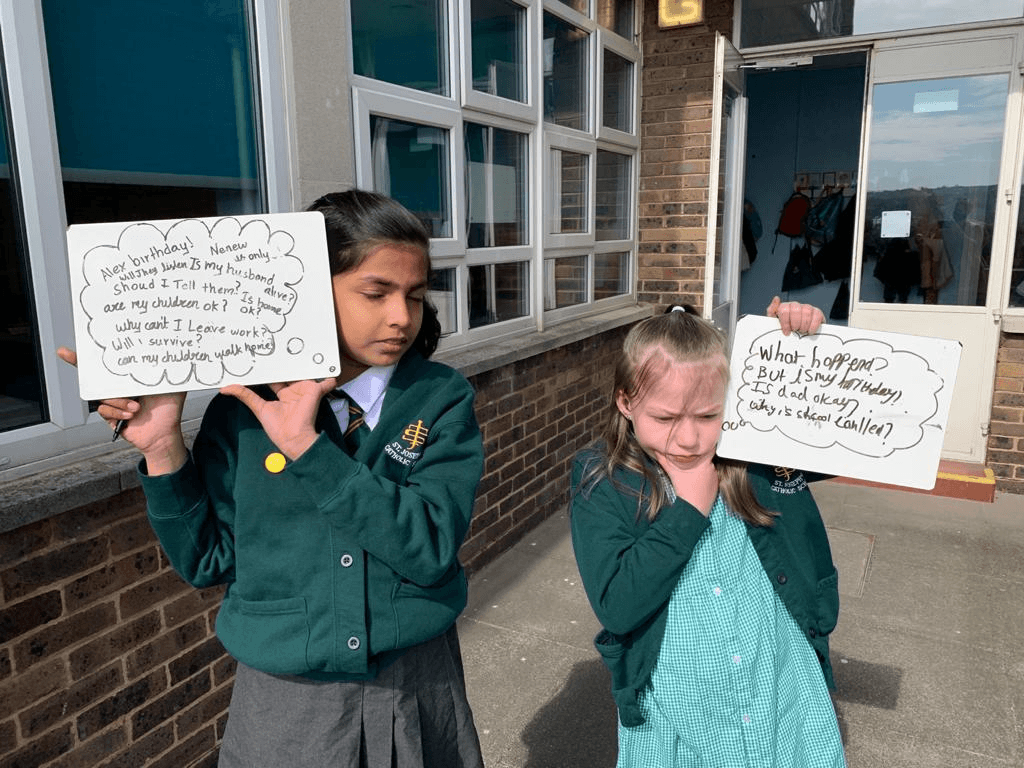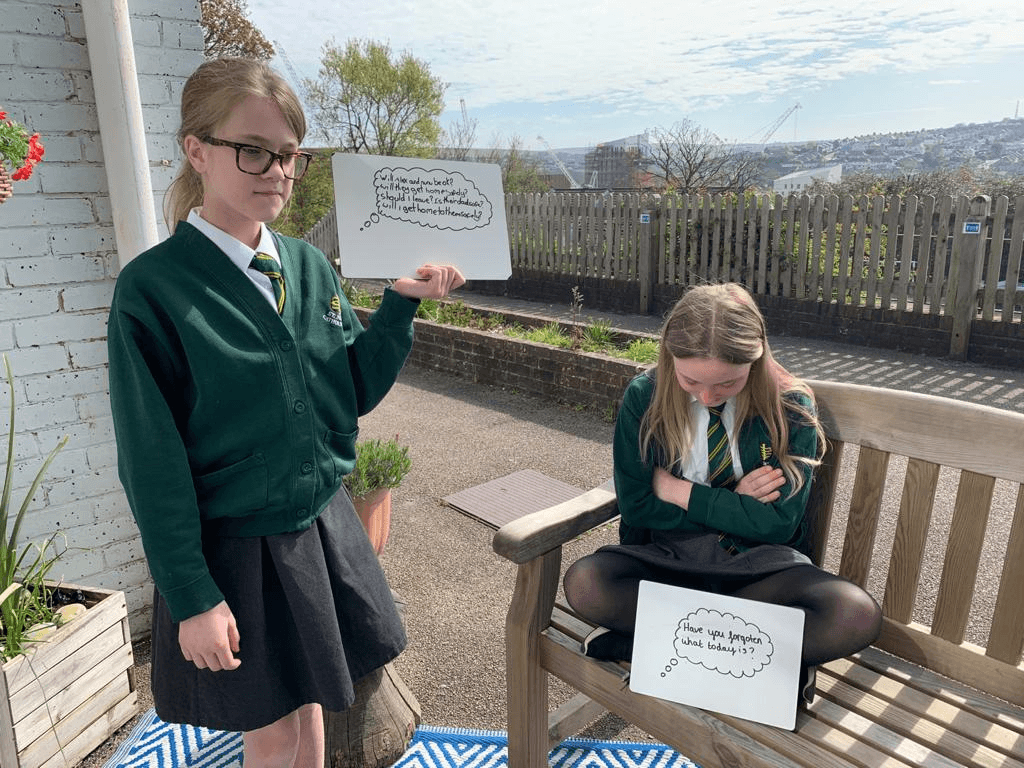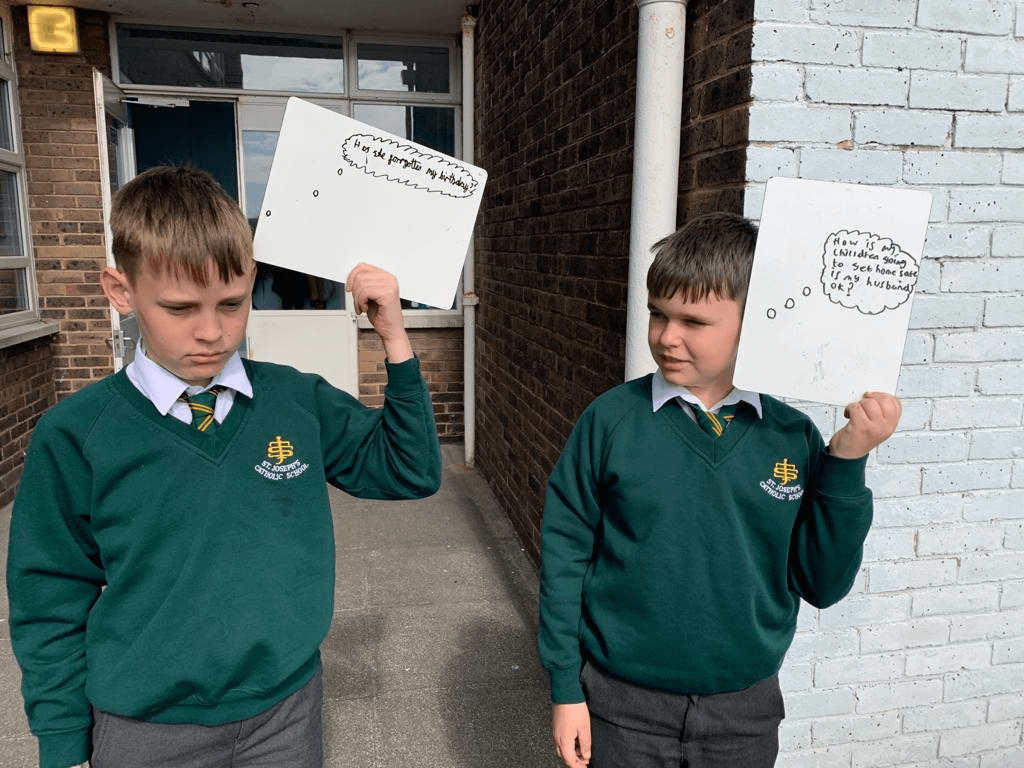 Year 6 took part in the 100 challenge in celebration of Captain Tom. We brought in 100 10p coins and created our own art on the playground and formed ourselves in the shape of 100 to show our love and support for this hero. All of the money will be donated to the Help the Heroes charity in remembrance and dedication.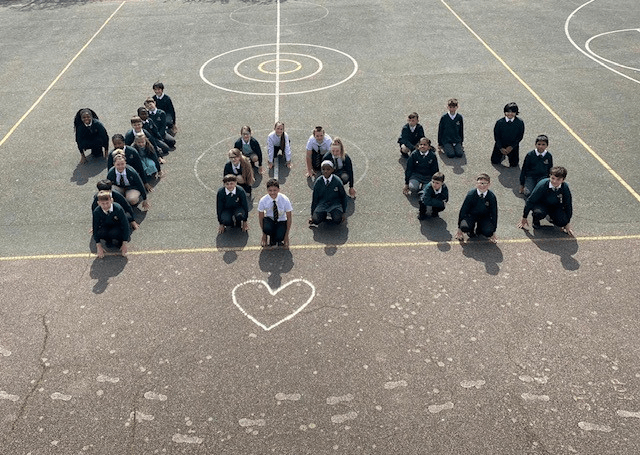 Creative Brains
19.04.2021
In Year 6, we launched straight back into our learning and completed some fun Easter activities (so we could enjoy our well-earned treat together).
In French, we learnt about the different names of places in a town or city. We played a game of matching the name and location in French and English and then we created our own villages and towns, labelled in French.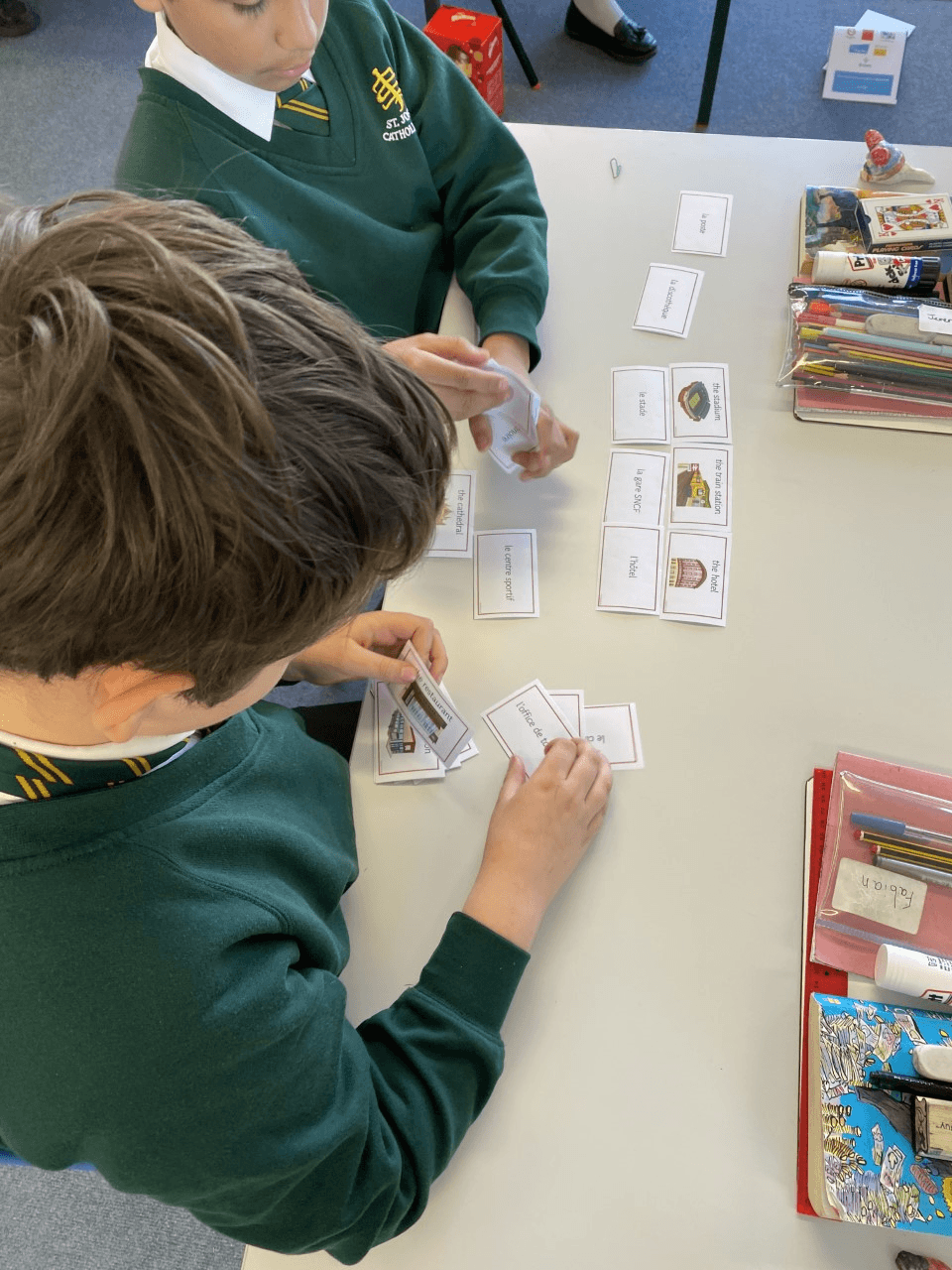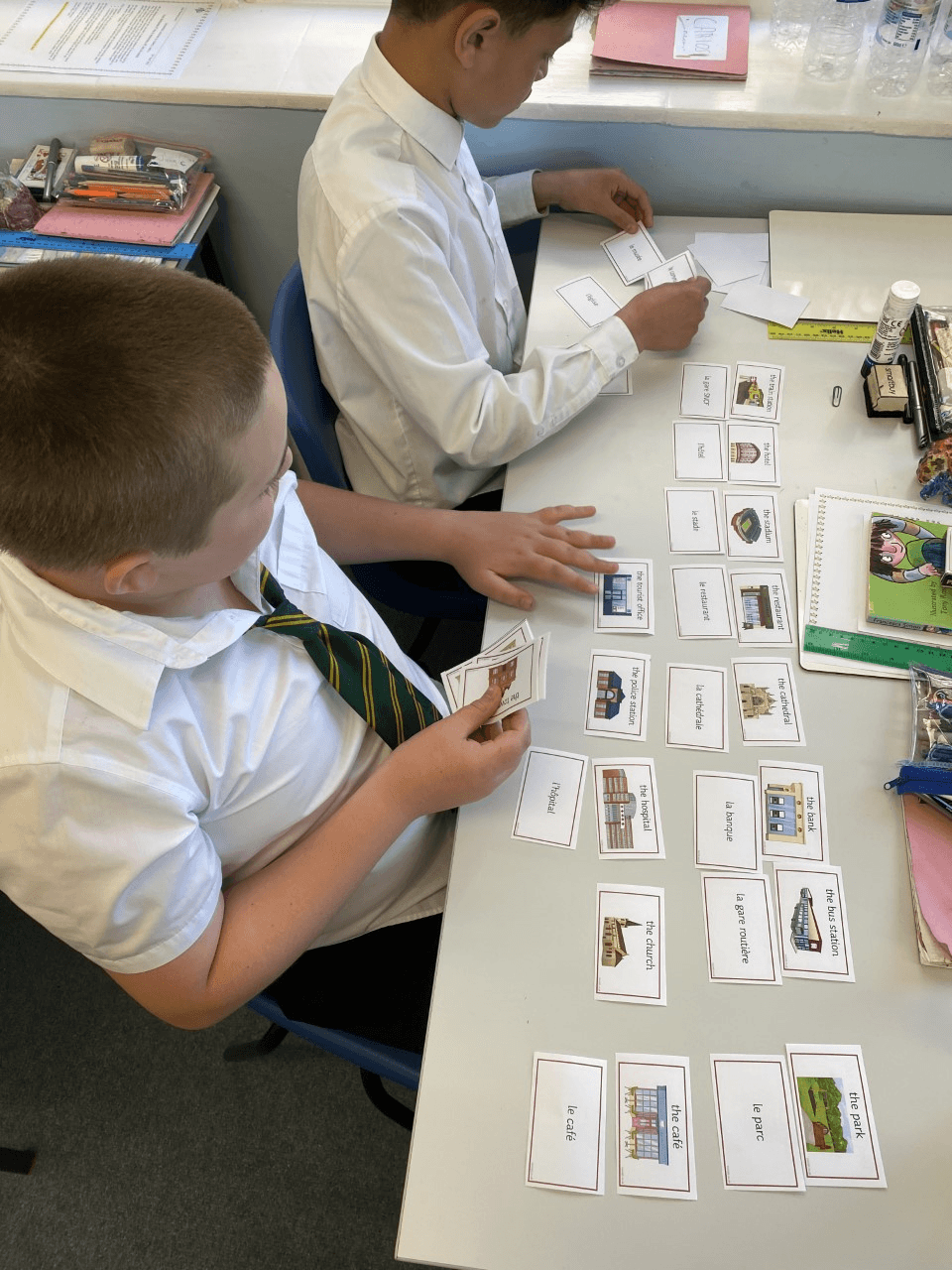 We had fun finishing our Easter treats we earned together and celebrated our reunion by designing cards, creating our Easter nests and completing an Easter egg hunt, which we all thoroughly enjoyed!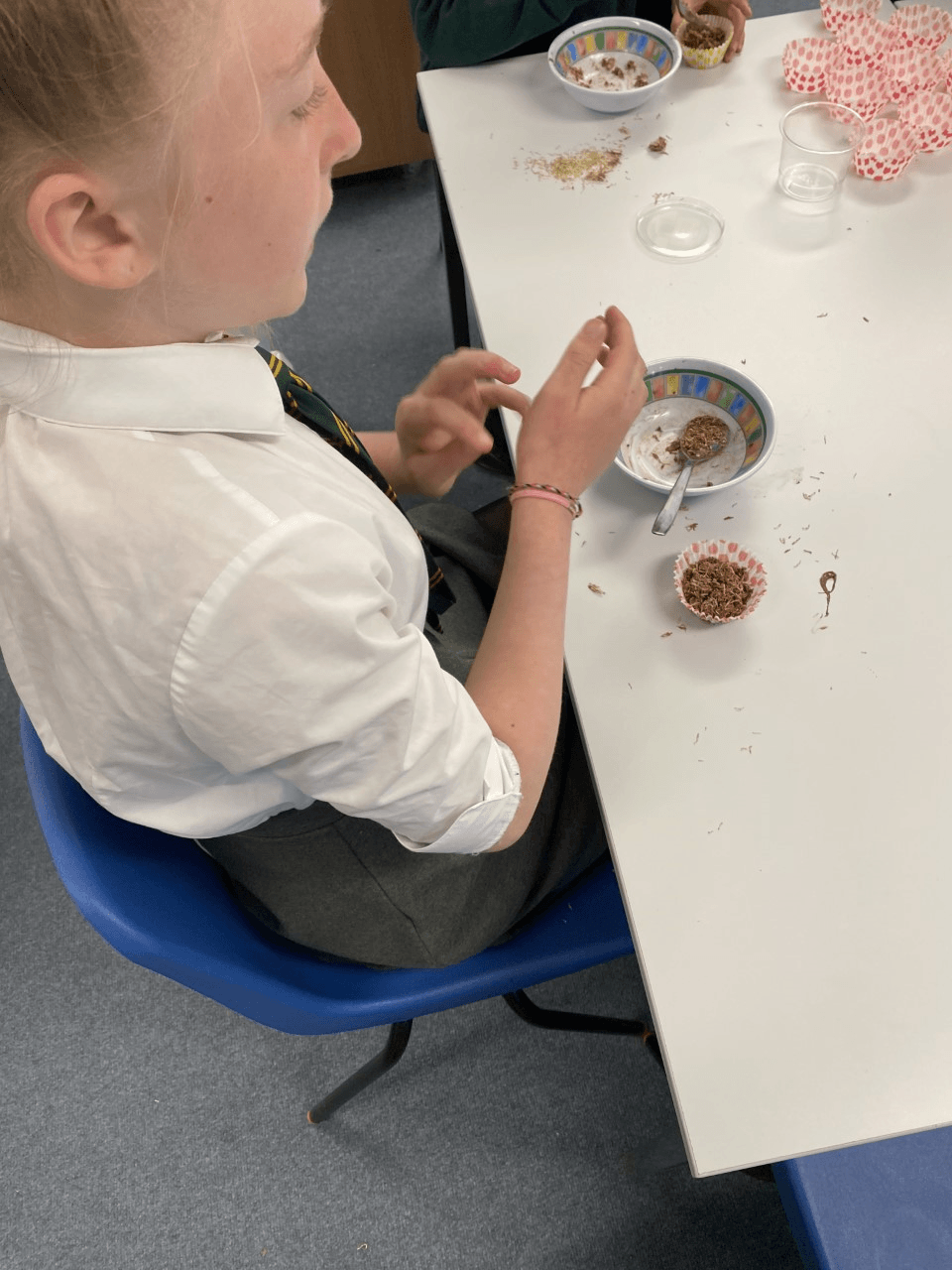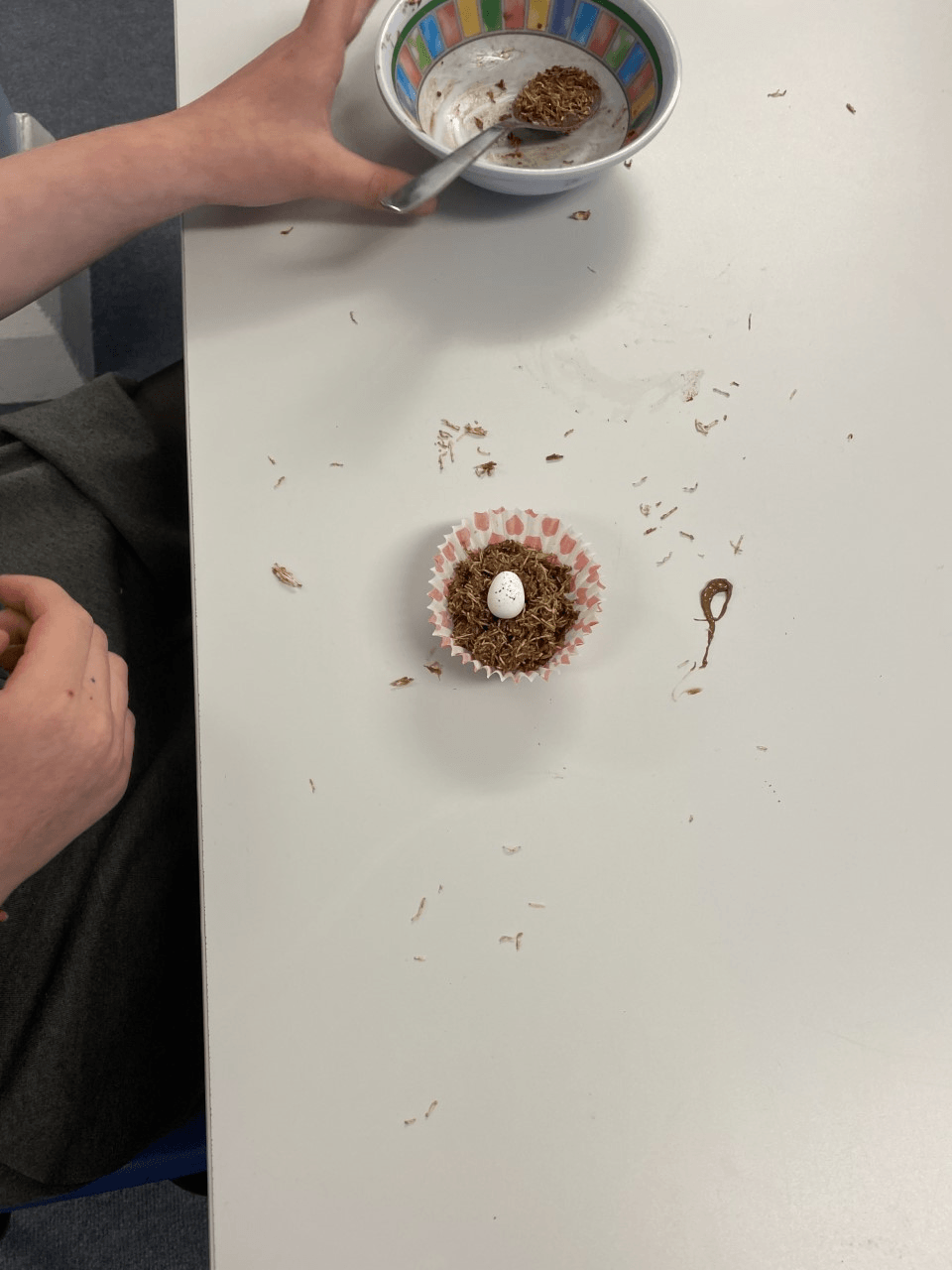 LOCKDOWN LEGENDS
29.03.2021
Despite our unfortunate closure, Year 6 took it in their stride and completed some amazing online home learning as well as some Easter challenges set. Well done to all those who completed these!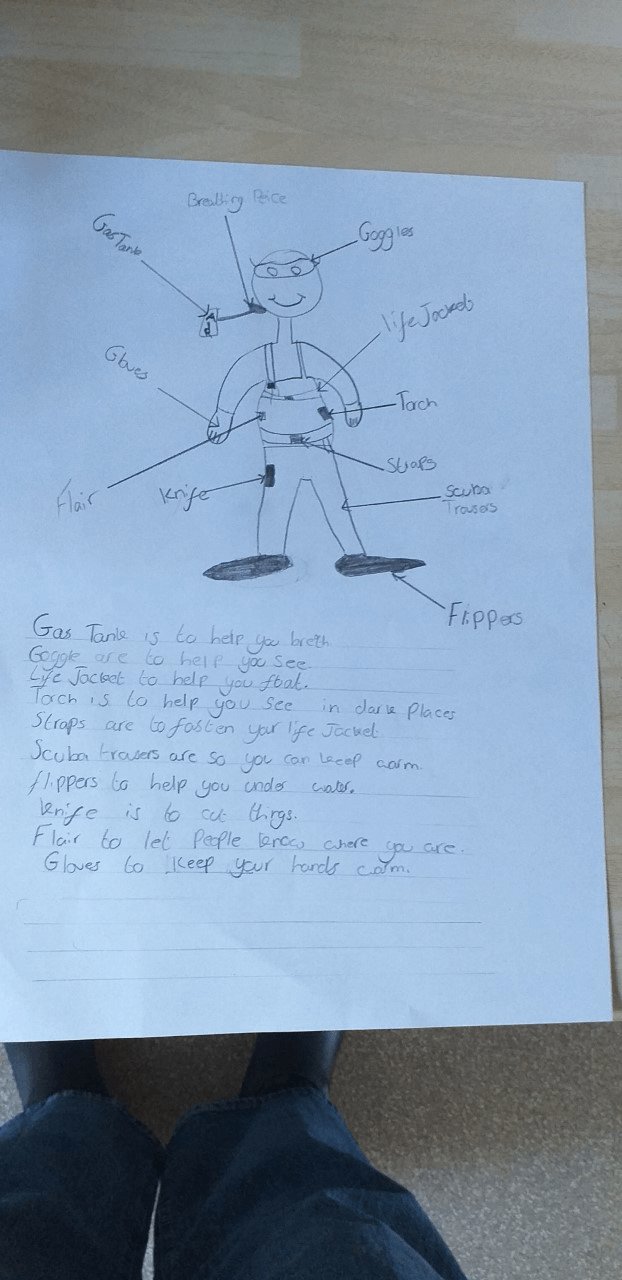 Paige and Lola drew some wonderful designs which demonstrated a package or an outfit for those who are completing rescue aid. Some key information was included in order to survive and help others during a natural disaster.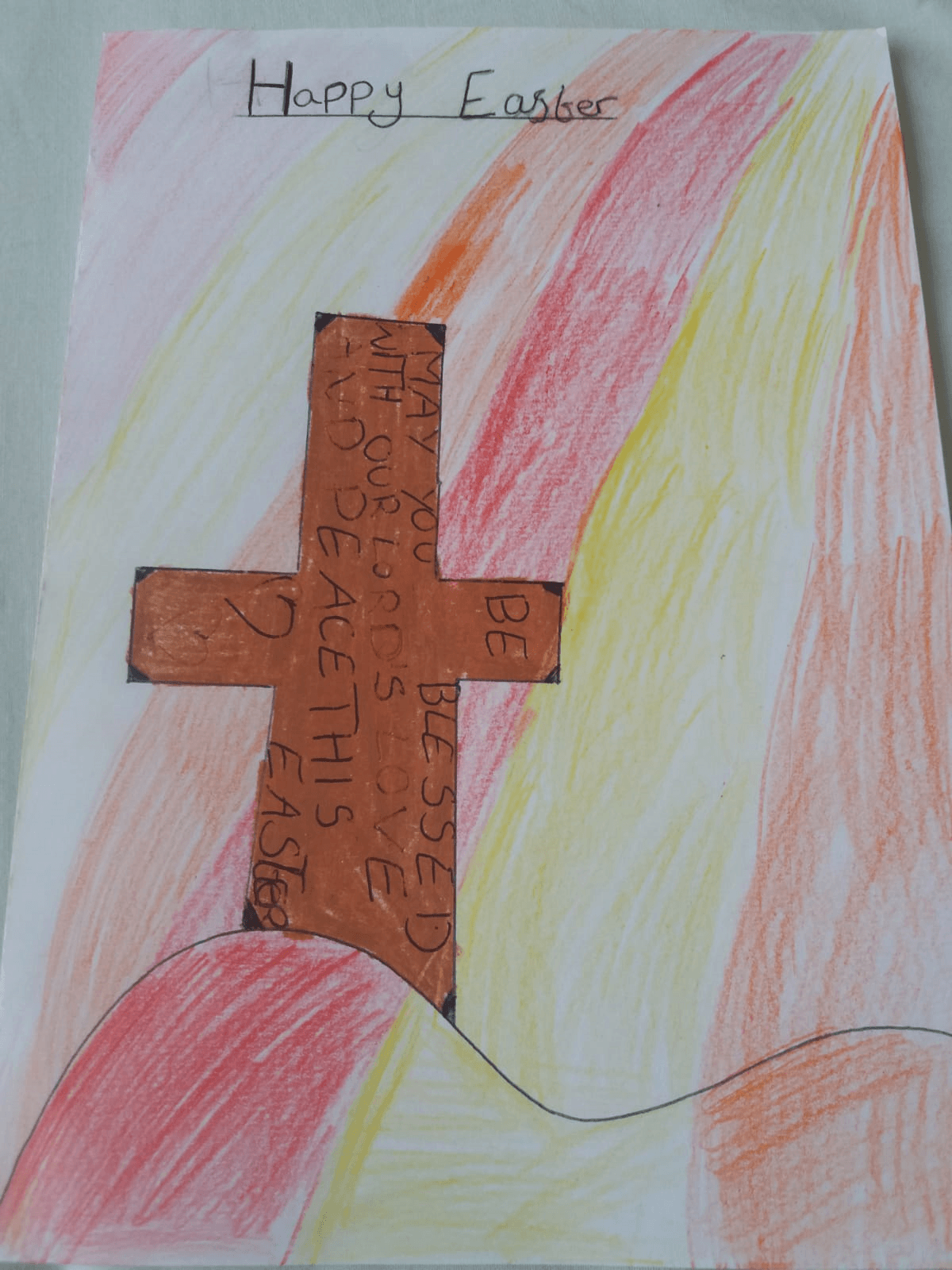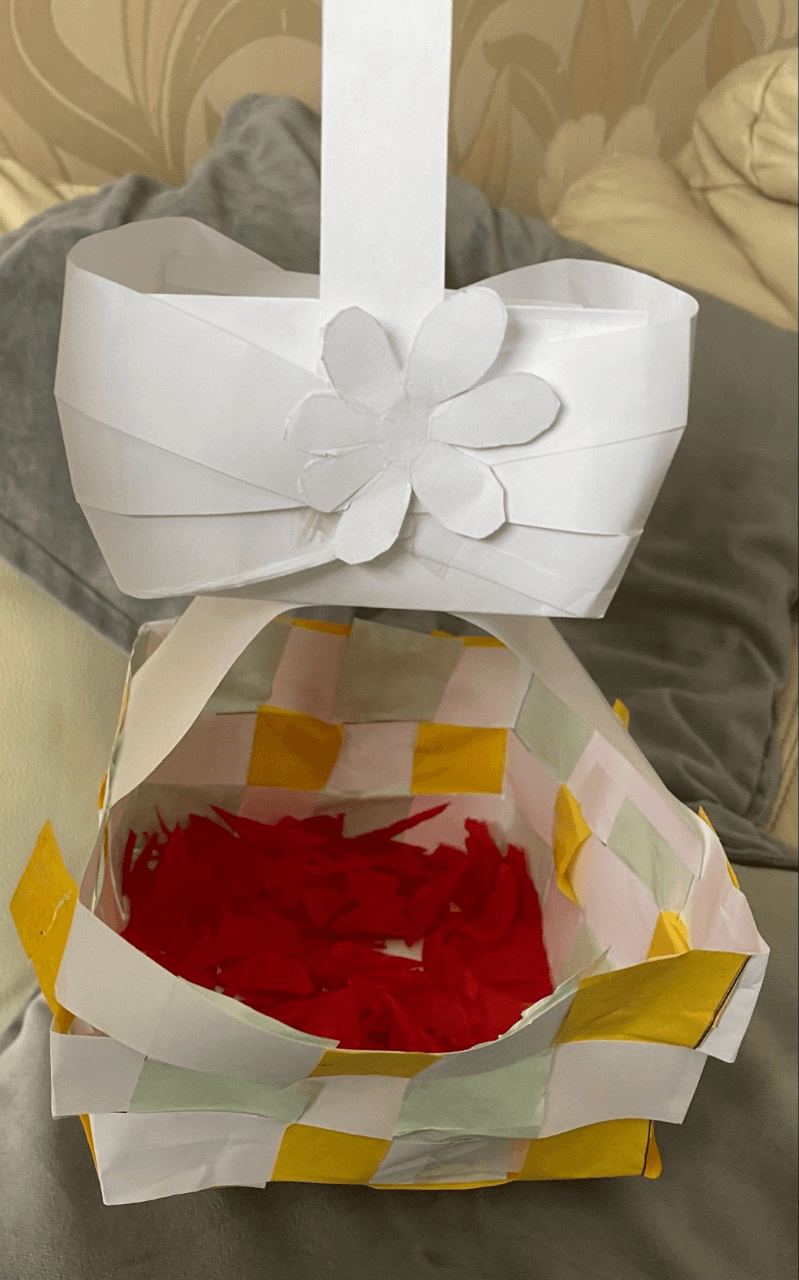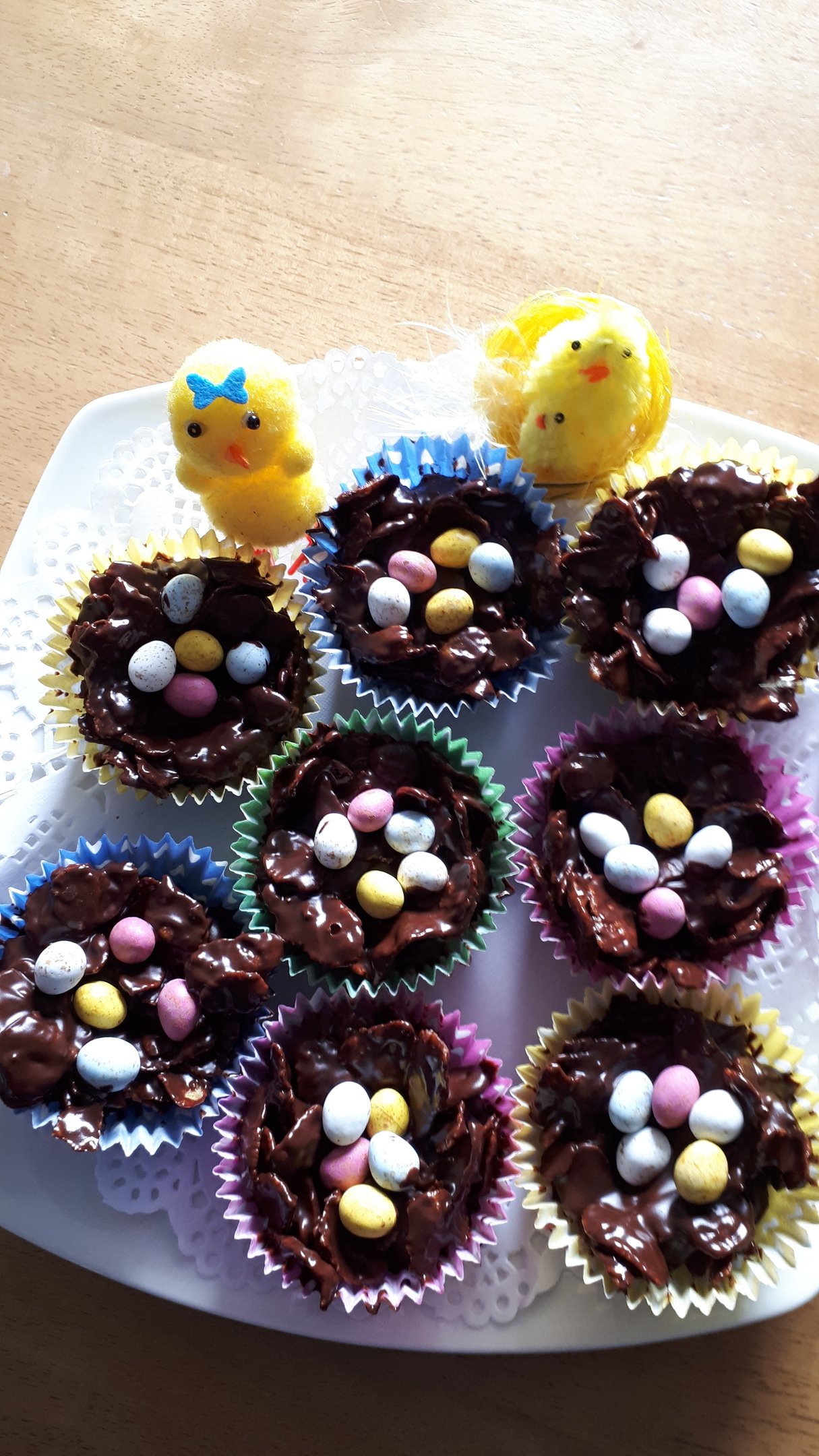 Paige's wonderful Easter card Lola's amazing Easter woven basket Jayden and Lola made some yummy Easter nests
Art Attack
22.03.2021
Carrying on demonstrating our great art skills, we produced lots of wonderfully creative learning this week. Firstly, we had a chance to give our worry monsters a friend and decided to design a kidness creature which demonstrates different ways of being kind to others. In particular, we explained how our creature is specifically designed to allow all to receive the kindness they wish for.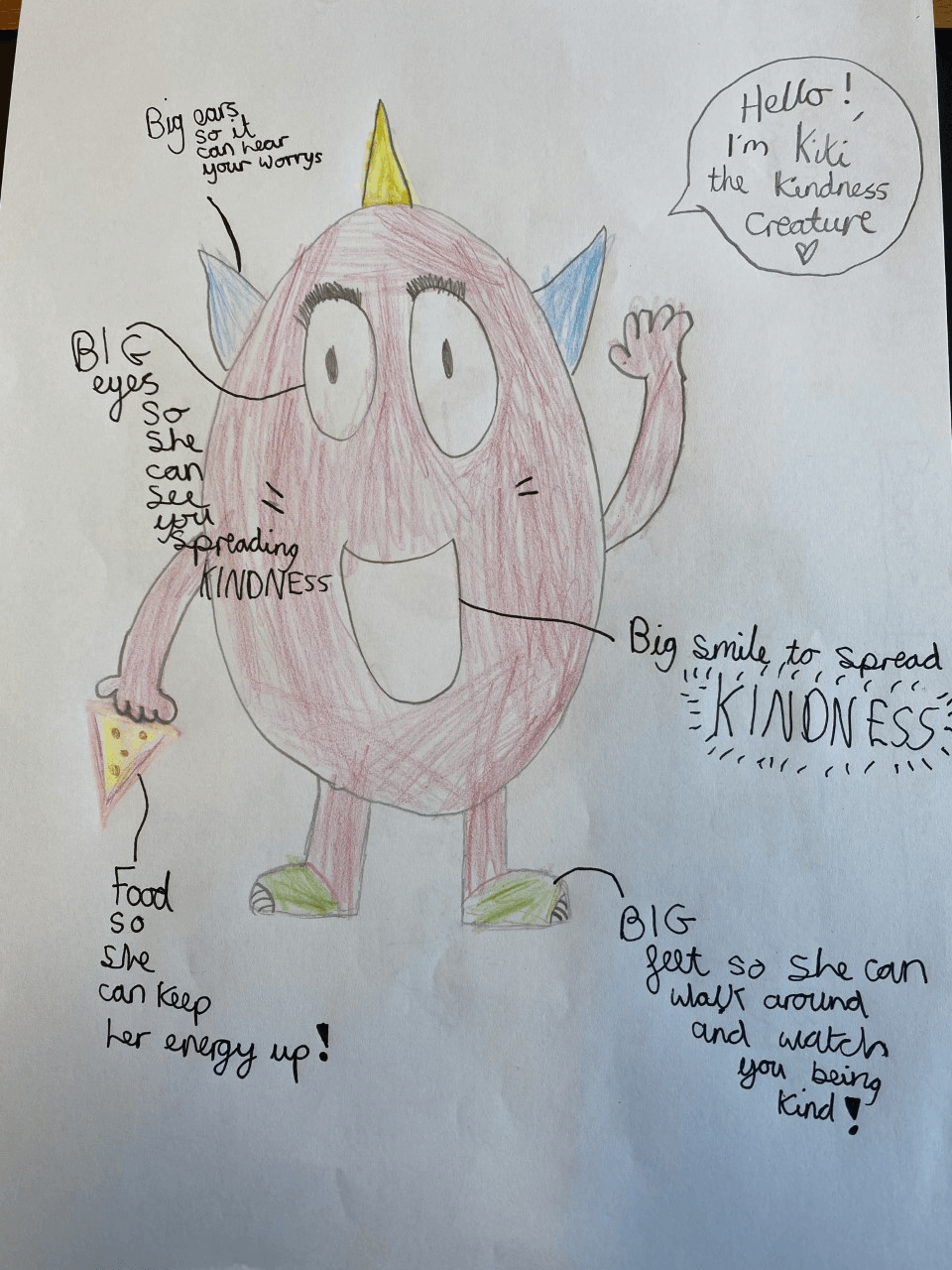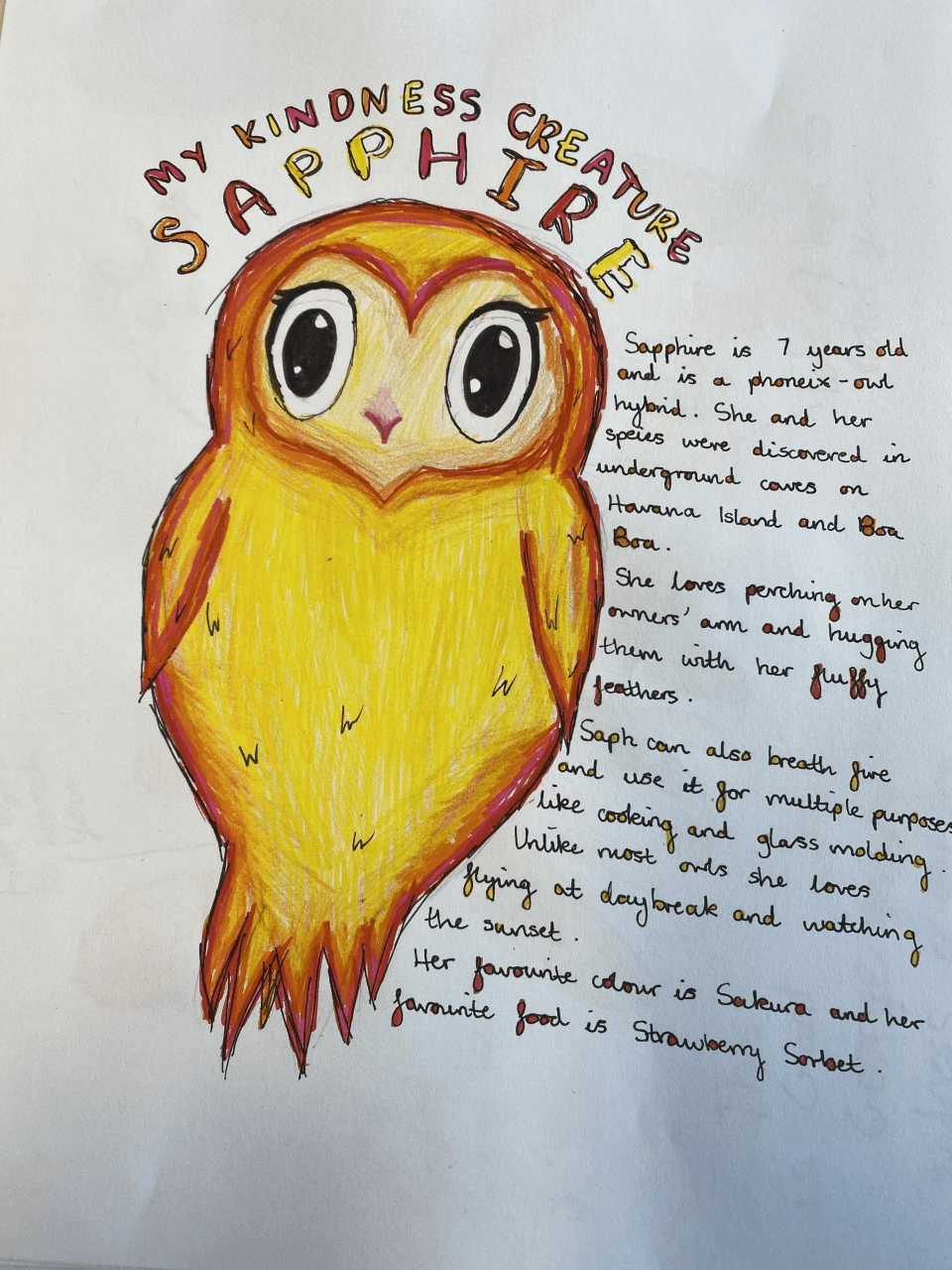 We also explored the different fruits of the spirit as described in scriptures and made our own fruits depicting these key qualities. It was great to hear the variety of examples showing how we can demonstrate these 'fruits' in our daily lives.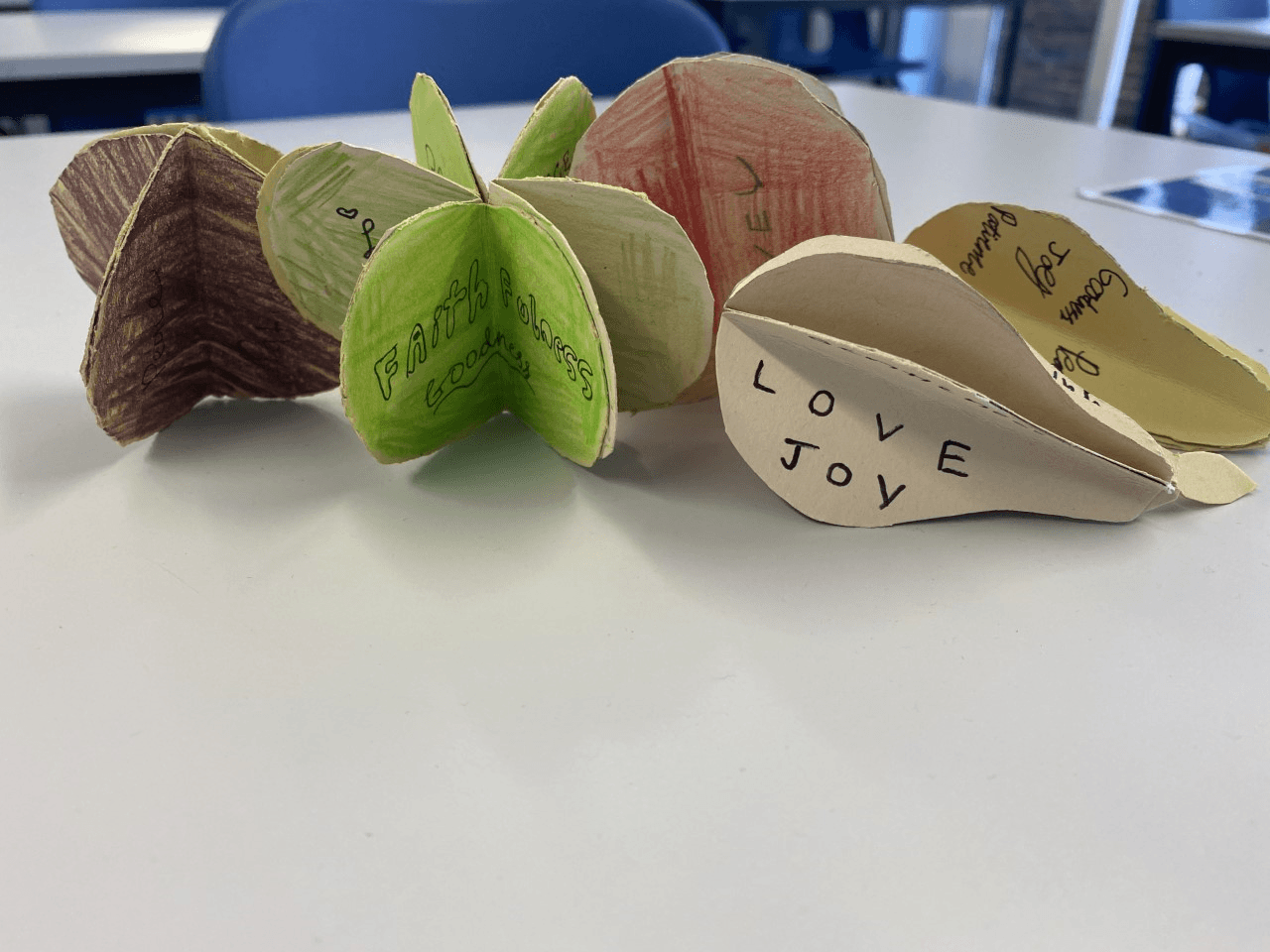 In art, we used techniques such as scrunching, wrapping and manipulating to create a 3D tornado! Year 6 designed their own backgrounds, based on their knowledge from the tornado and hurricane geography learning this week, and then applied tissue paper to make these natural disasters pop right from the page!
Finally, in RE we learnt about the important miracle Jesus performed when bringing his friend 'Nazareth of Bethlehem' back to life. We explored how the figures must have felt before and after through questioning in hot seating. We discussed how, despite the risk of death, Jesus demonstrated key qualities in order to resurrect his friend.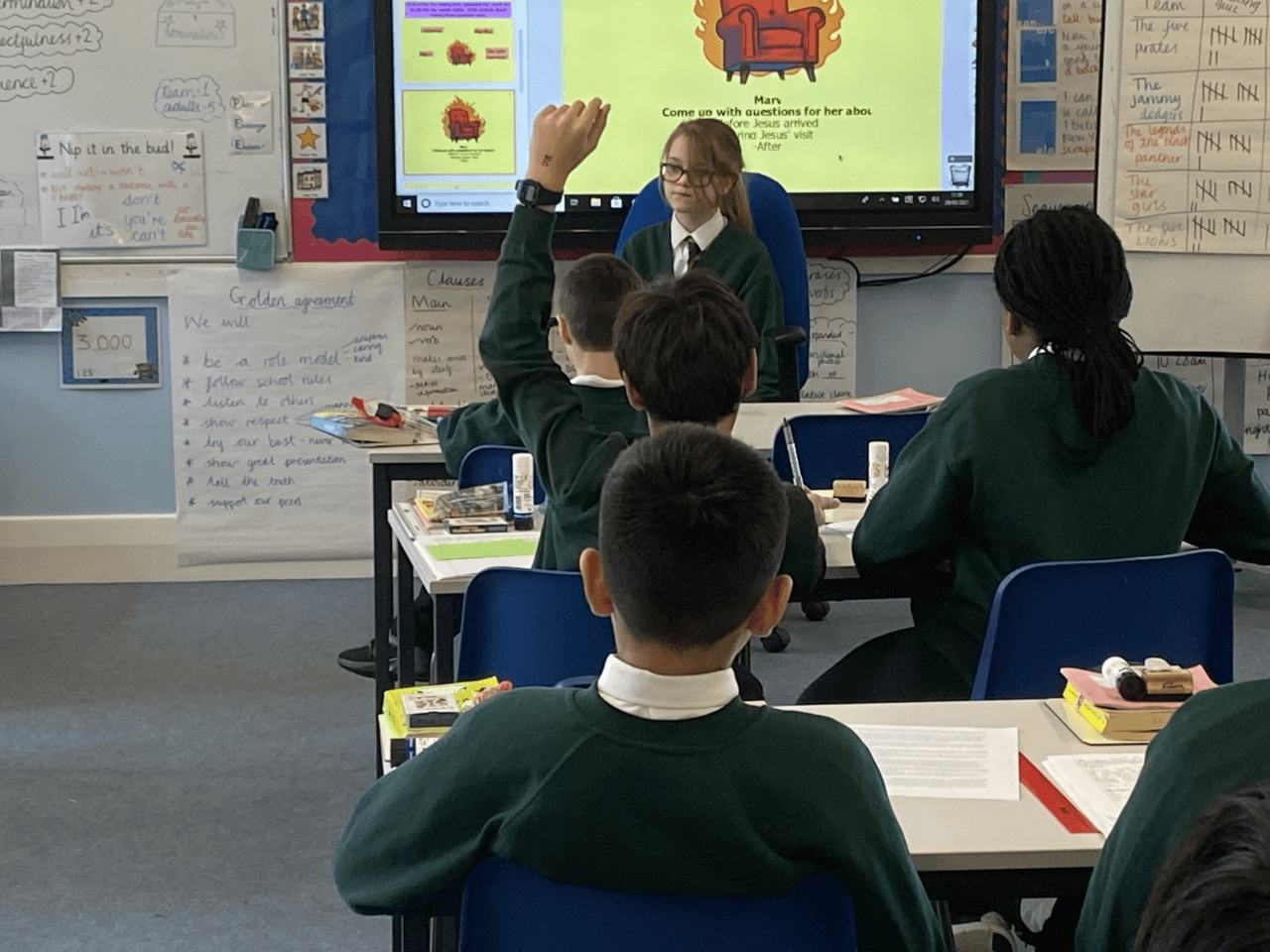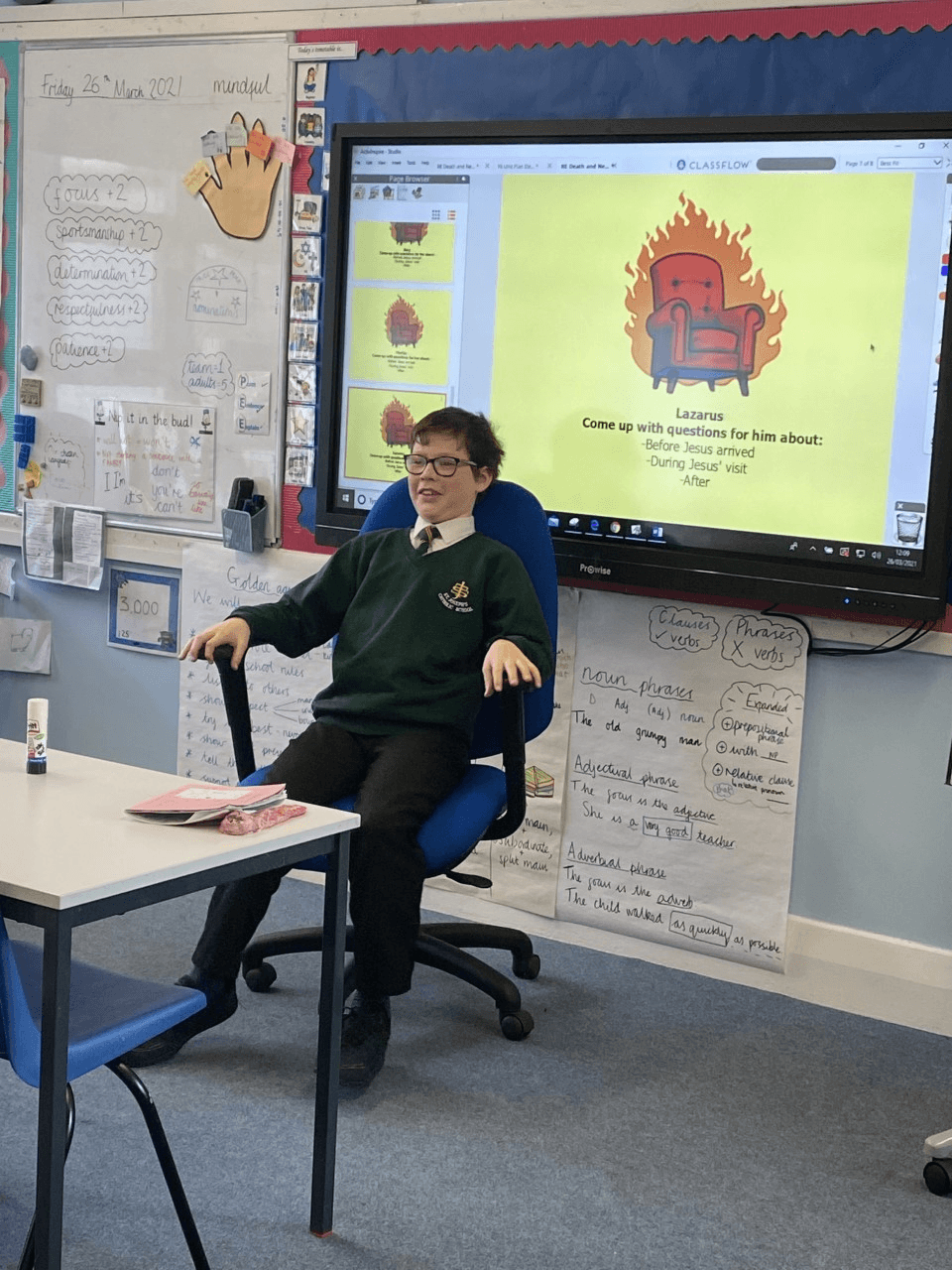 St Joseph's Day
15.03.2021
It was St Joseph's day this week (on Friday) and Year 6 dove deep into the life of the Saint. We identified the inspirational qualities of St Joseph and recorded these in a 'St Joseph carpenter tool box'. We also created our own St Joseph lilies, which included a prayer to St Joseph inside.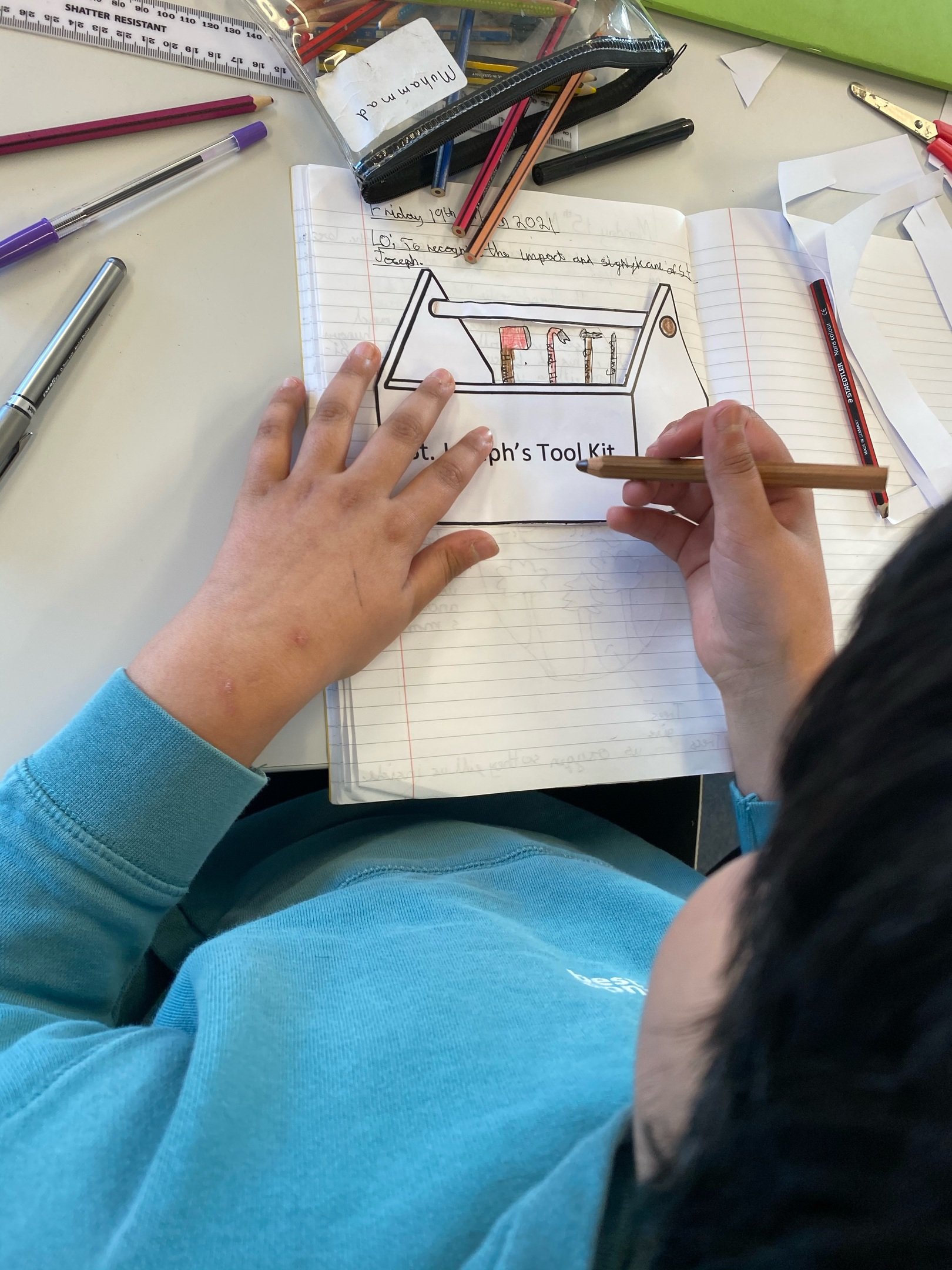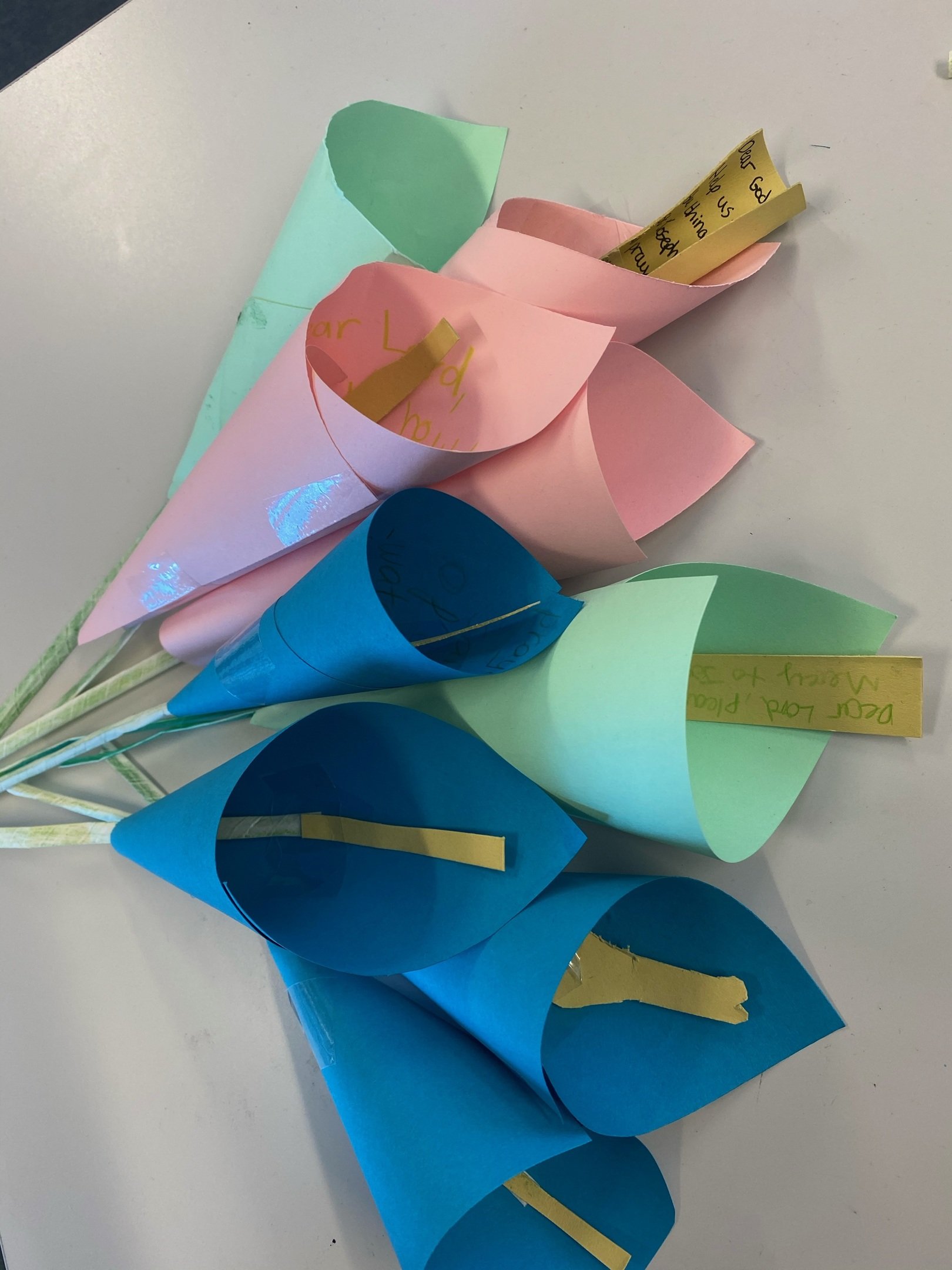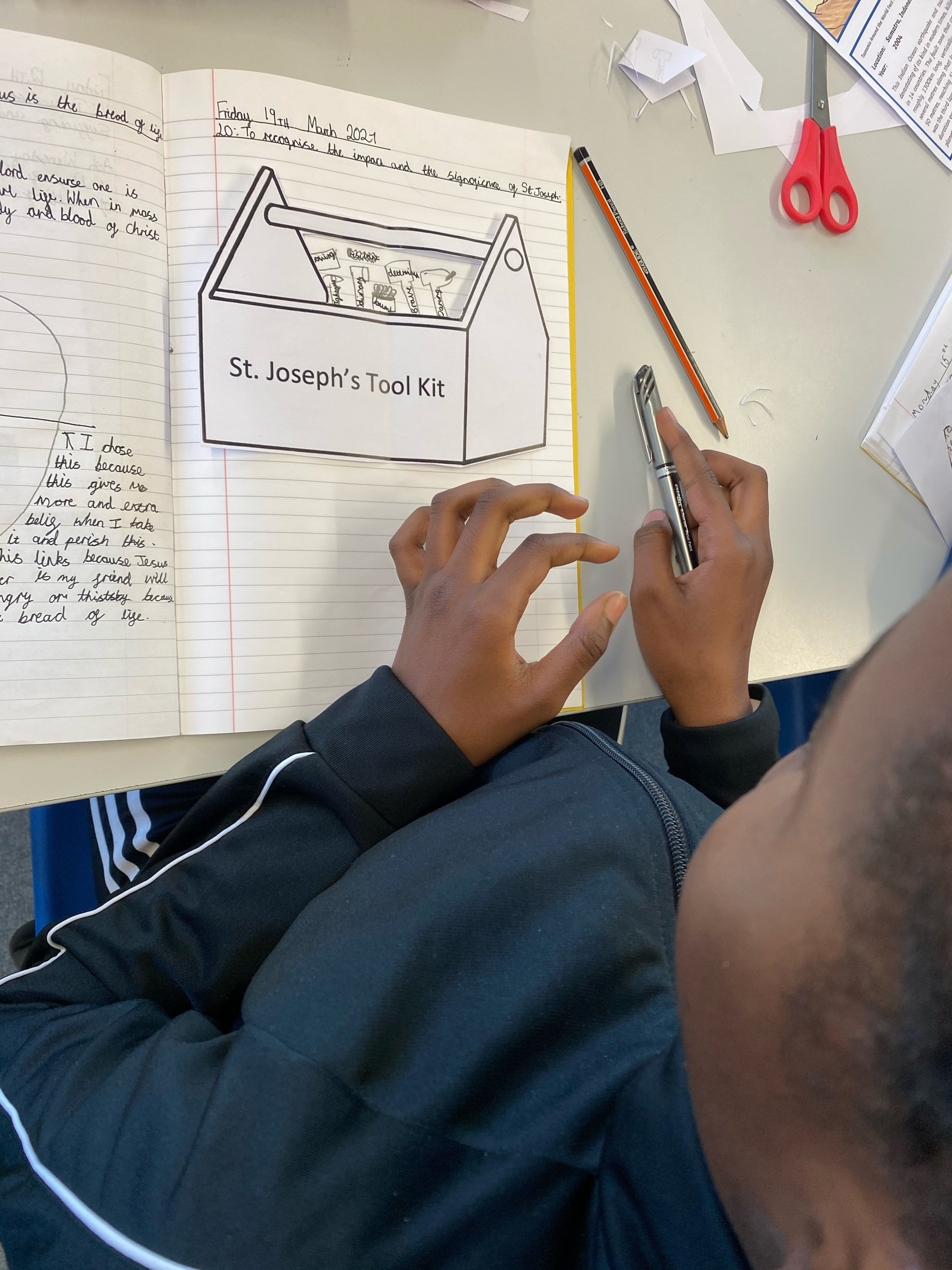 In RE, we identified what 'the bread of life' is and how it is a key belief for the Catholic faith. On reflection of this, we made our own bread and designed it with an image which symbolised this belief.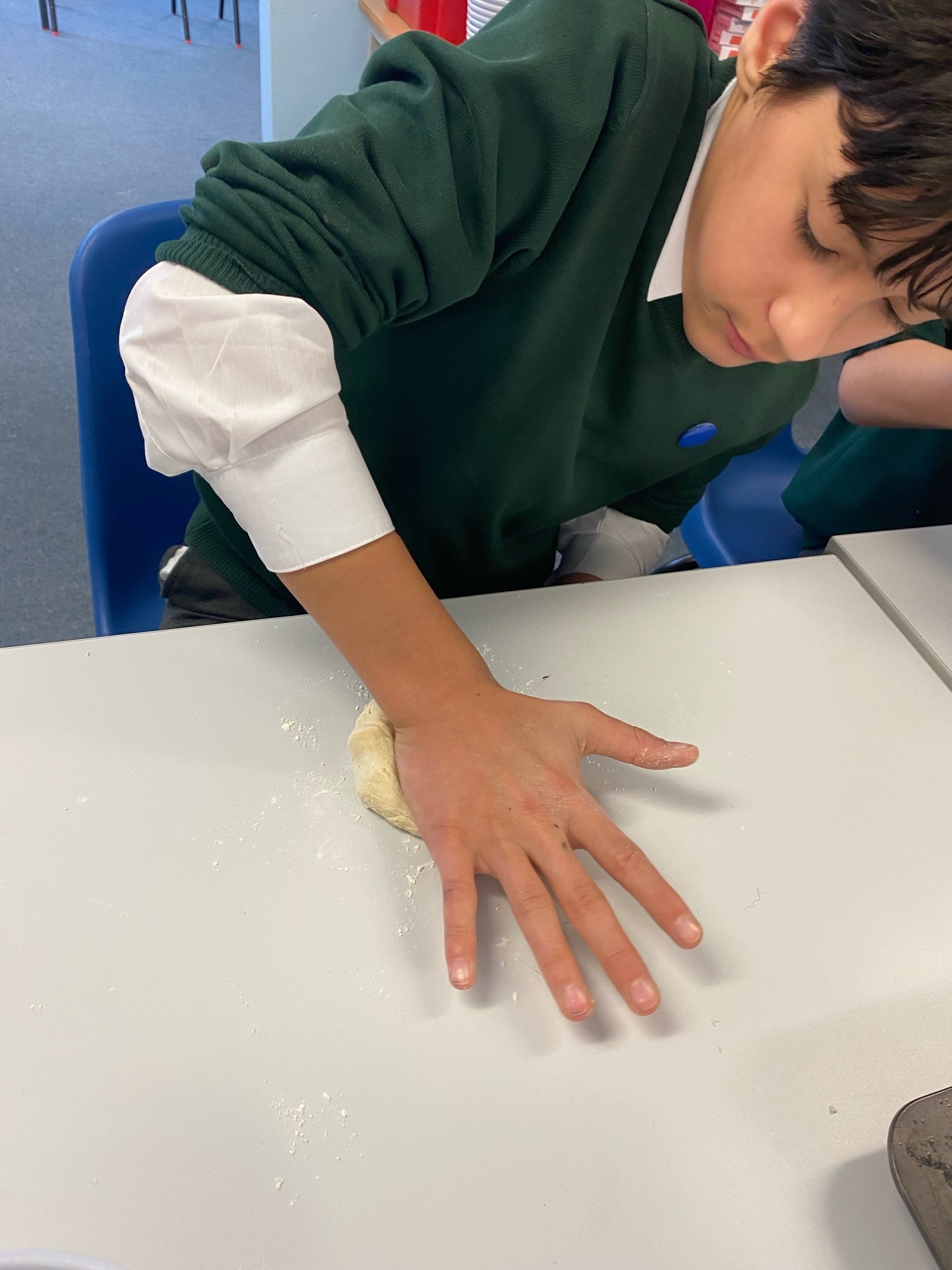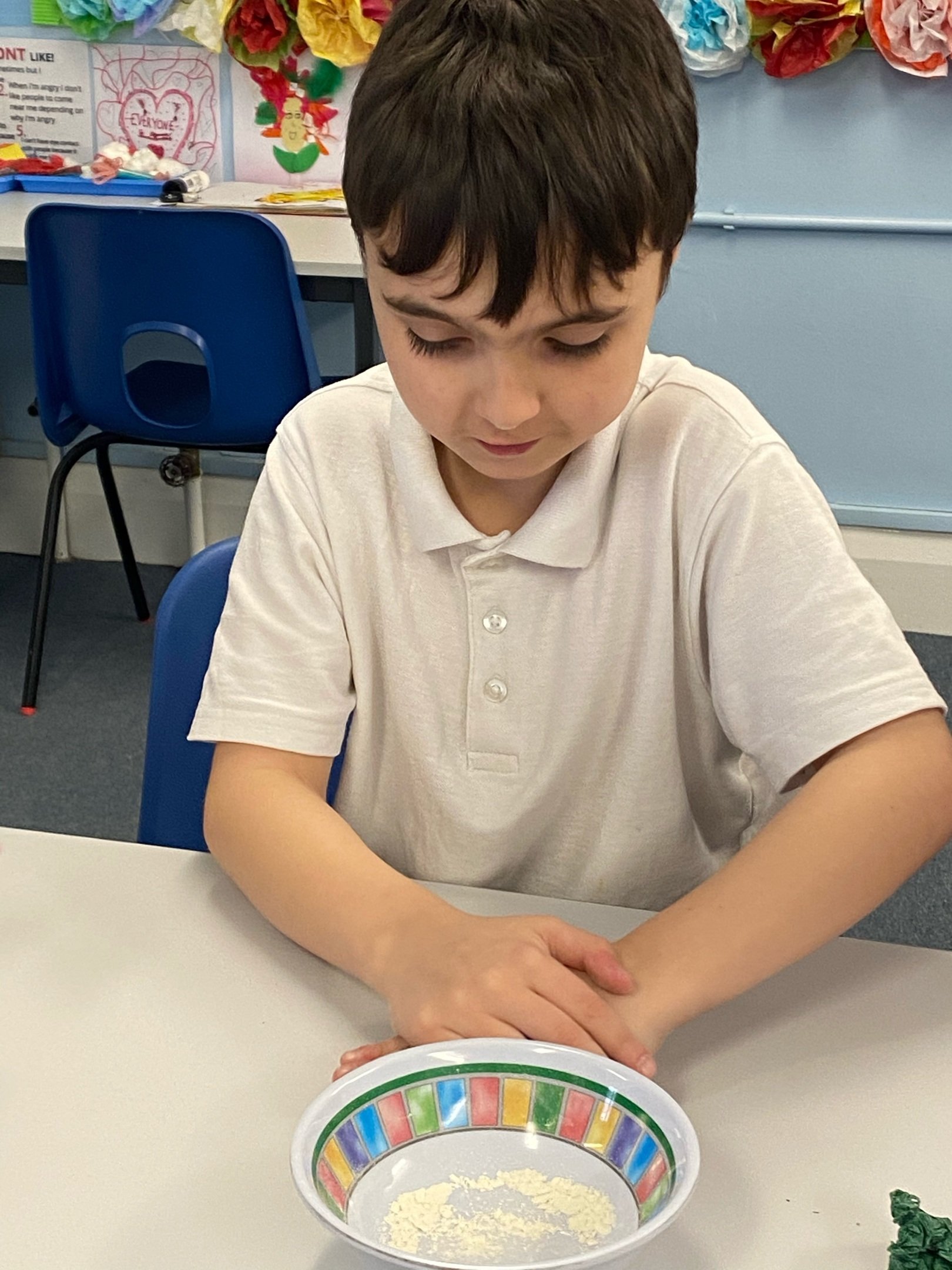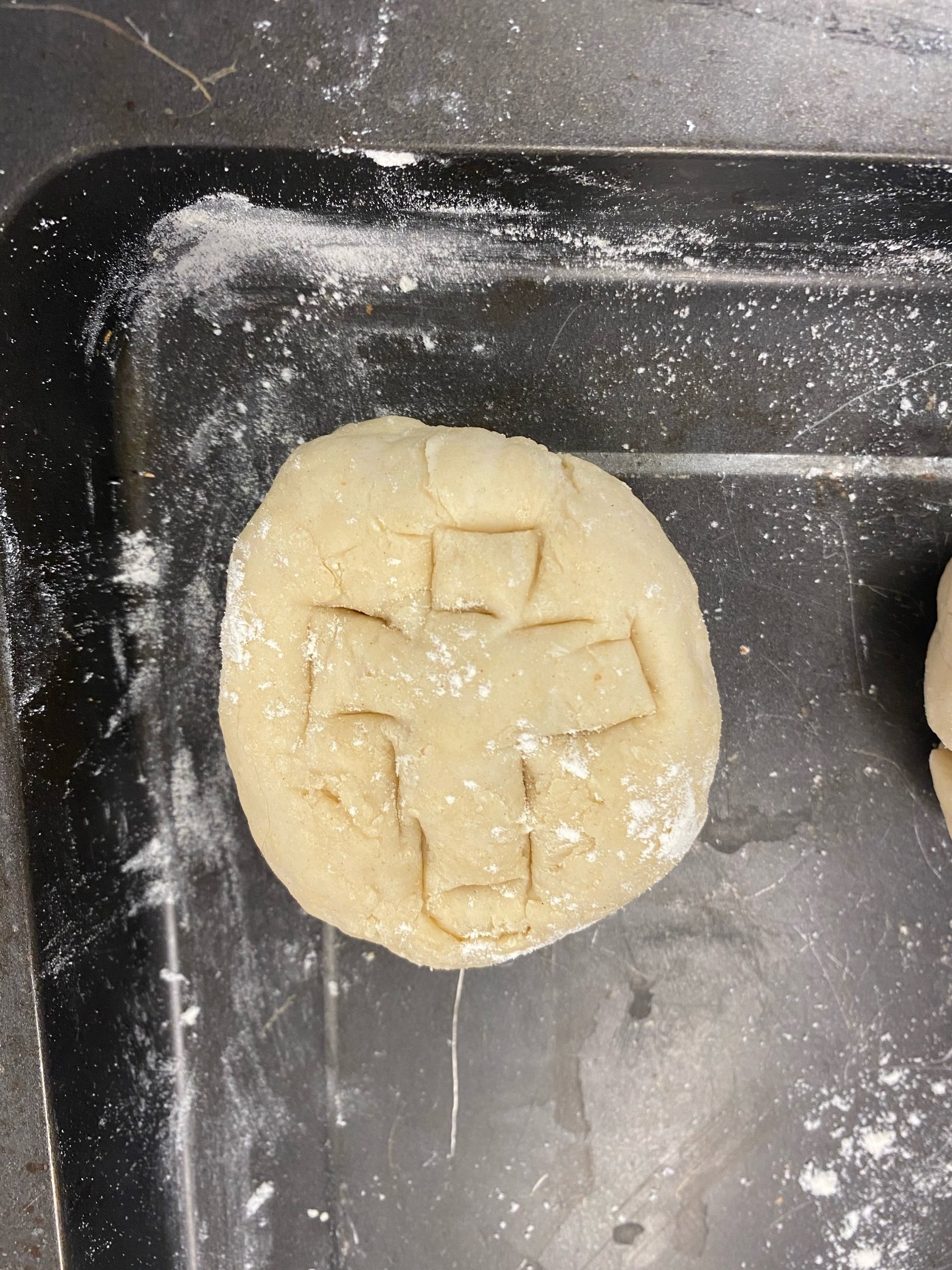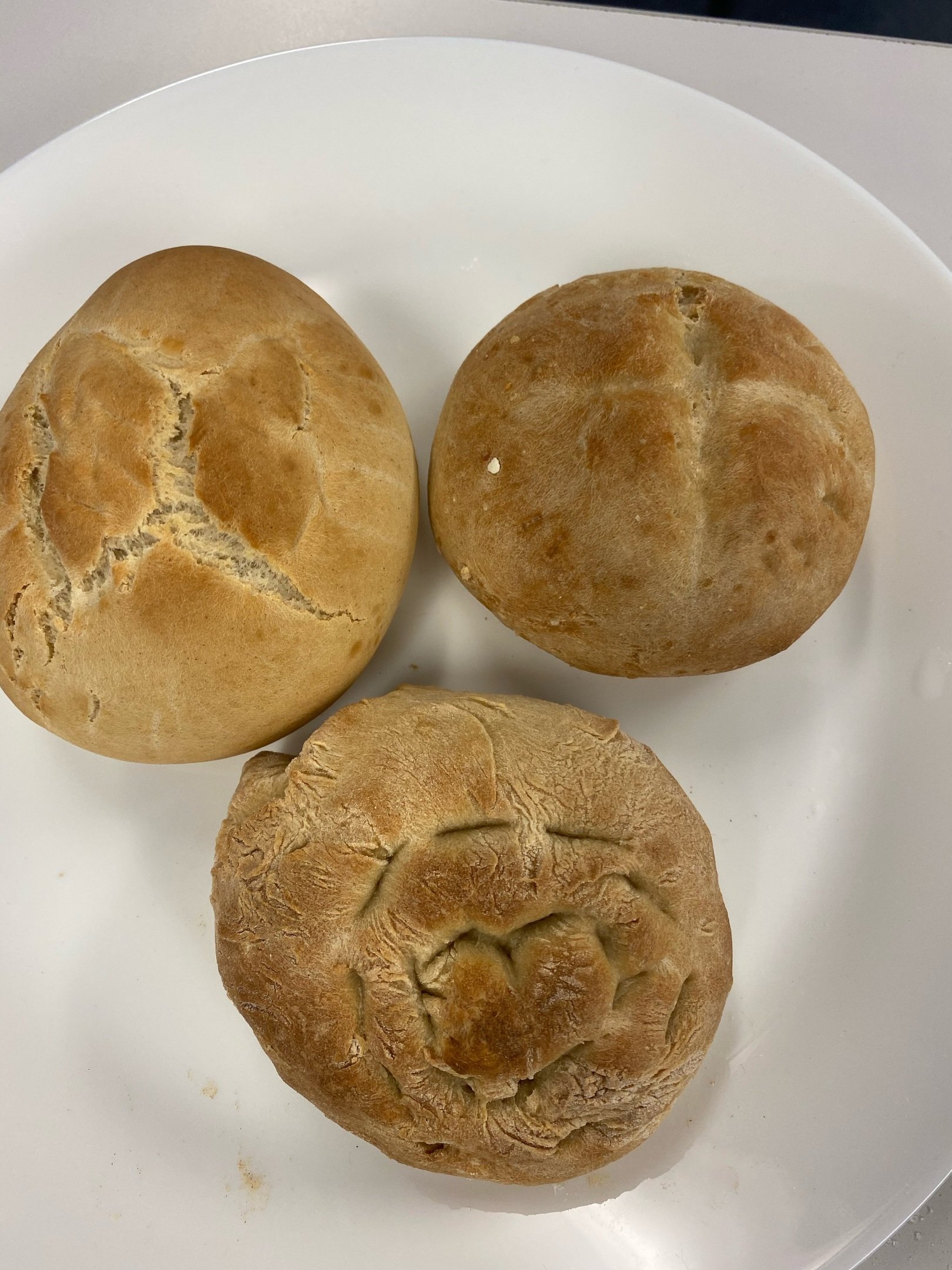 With the CENSUS final date coming soon, we learnt all about the origins and impact of the survey. In class, we explored the different pieces of information gained in the survey and how it can help us making a better and brighter future for the community and country. Year 6 created their own time capsule, which contains fun facts about ourselves that we would like to share with the future Year 6 of St Joseph in ten years.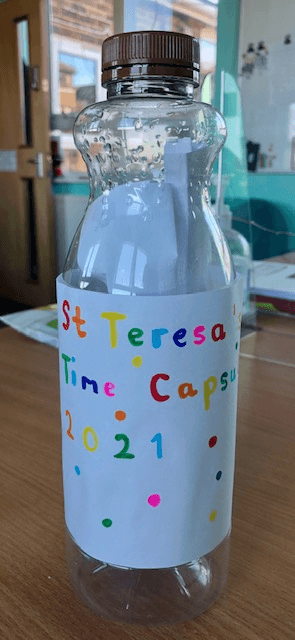 Finally, in geography, we learnt about another natural disaster: the tsunami. We compared different case studies of tsunamis and learnt how they are formed. In art, we then used inspiration of the 'great wave off Kanawaga' and recreated our own tsunamis.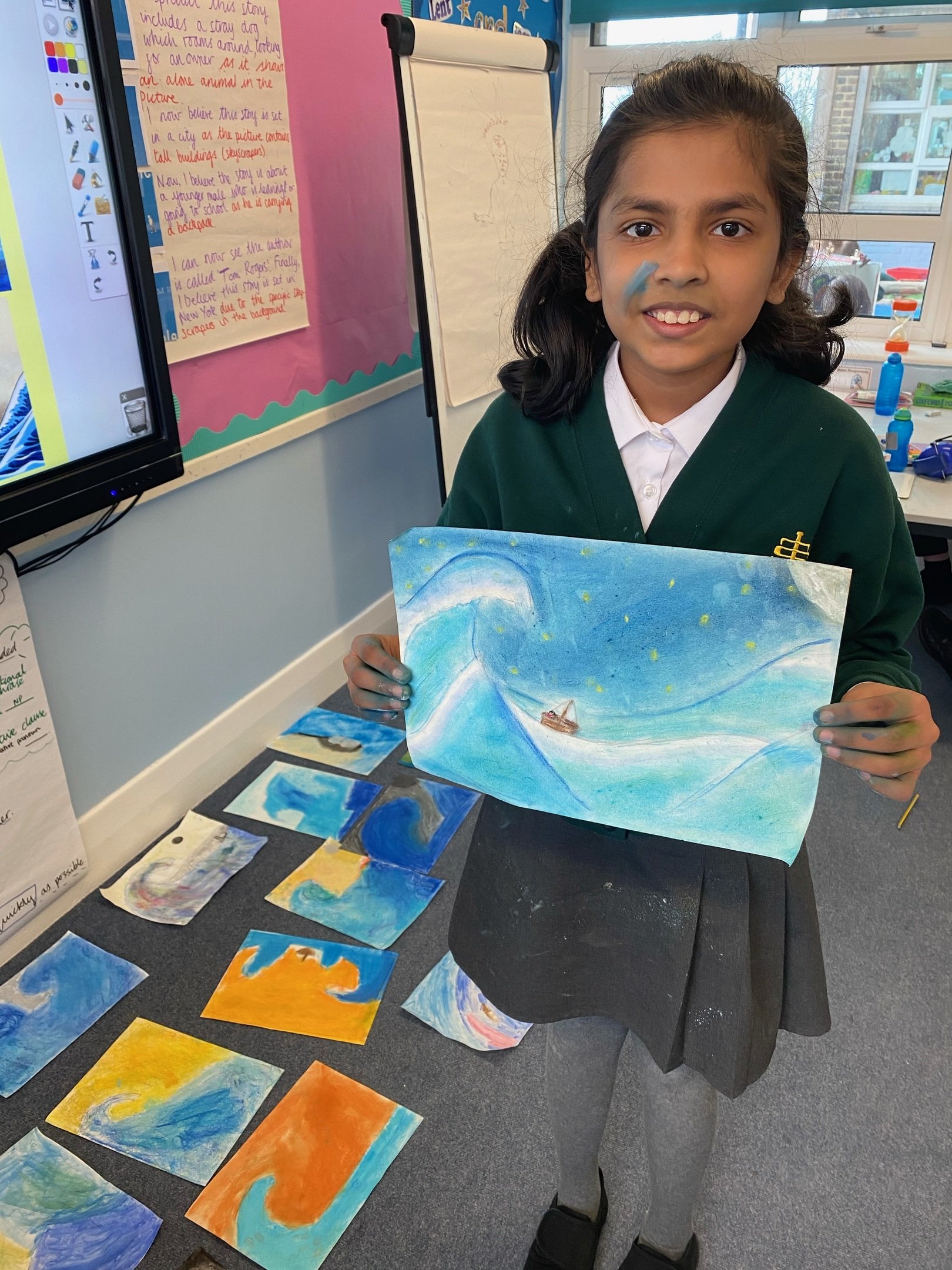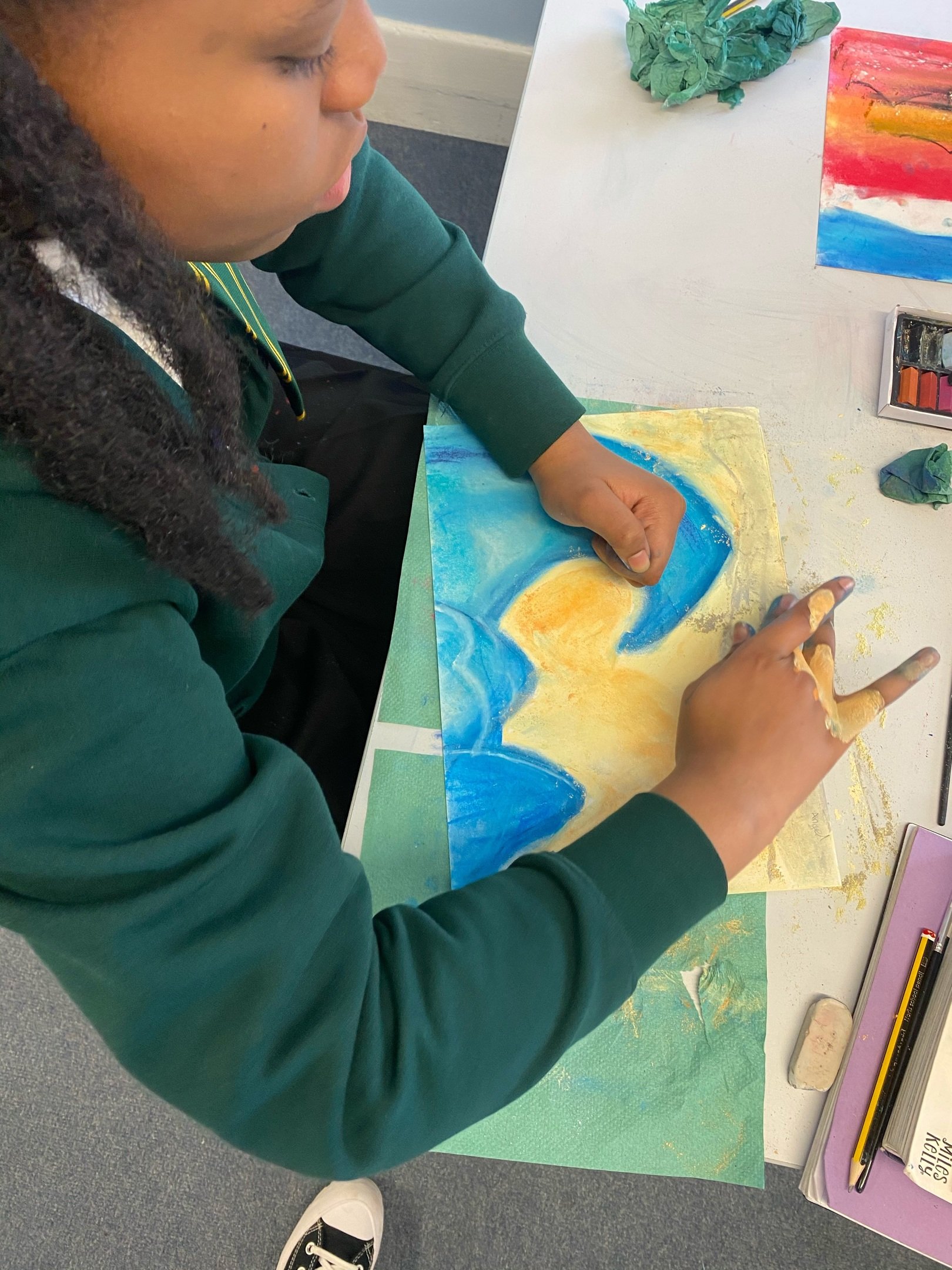 Welcome Back!
08.03.2021
We were so thrilled to be back together and enjoyed seeing one another once again! In celebration, we completed many fun activities in Year 6, which can be seen below!
To start the week, we explored our feelings of being back and shared our thoughts about worries or concerns we or others might be having. Throughout the week, we explored how people are unique and can have different emotions and techniques for dealing or solving problems in different ways.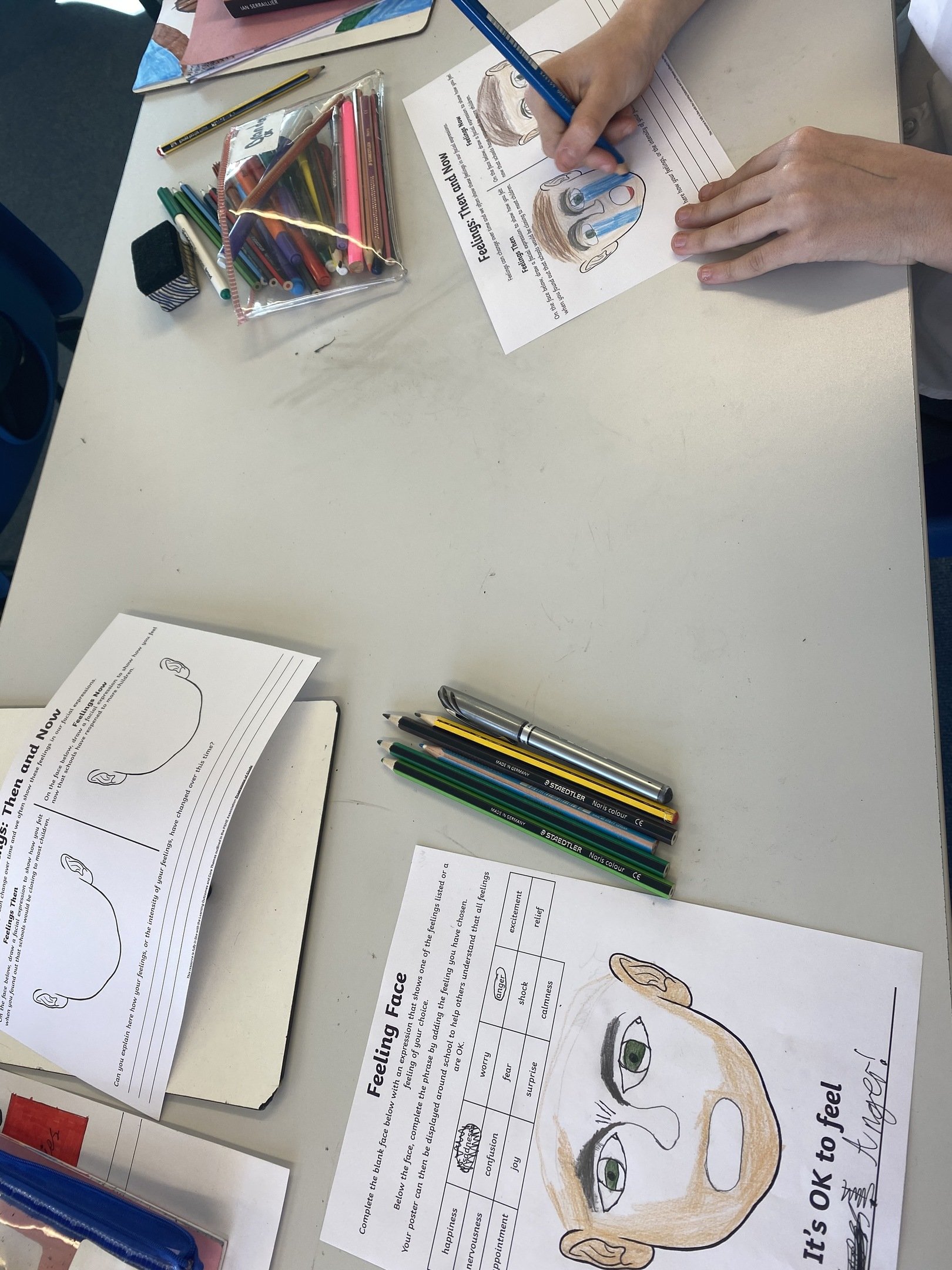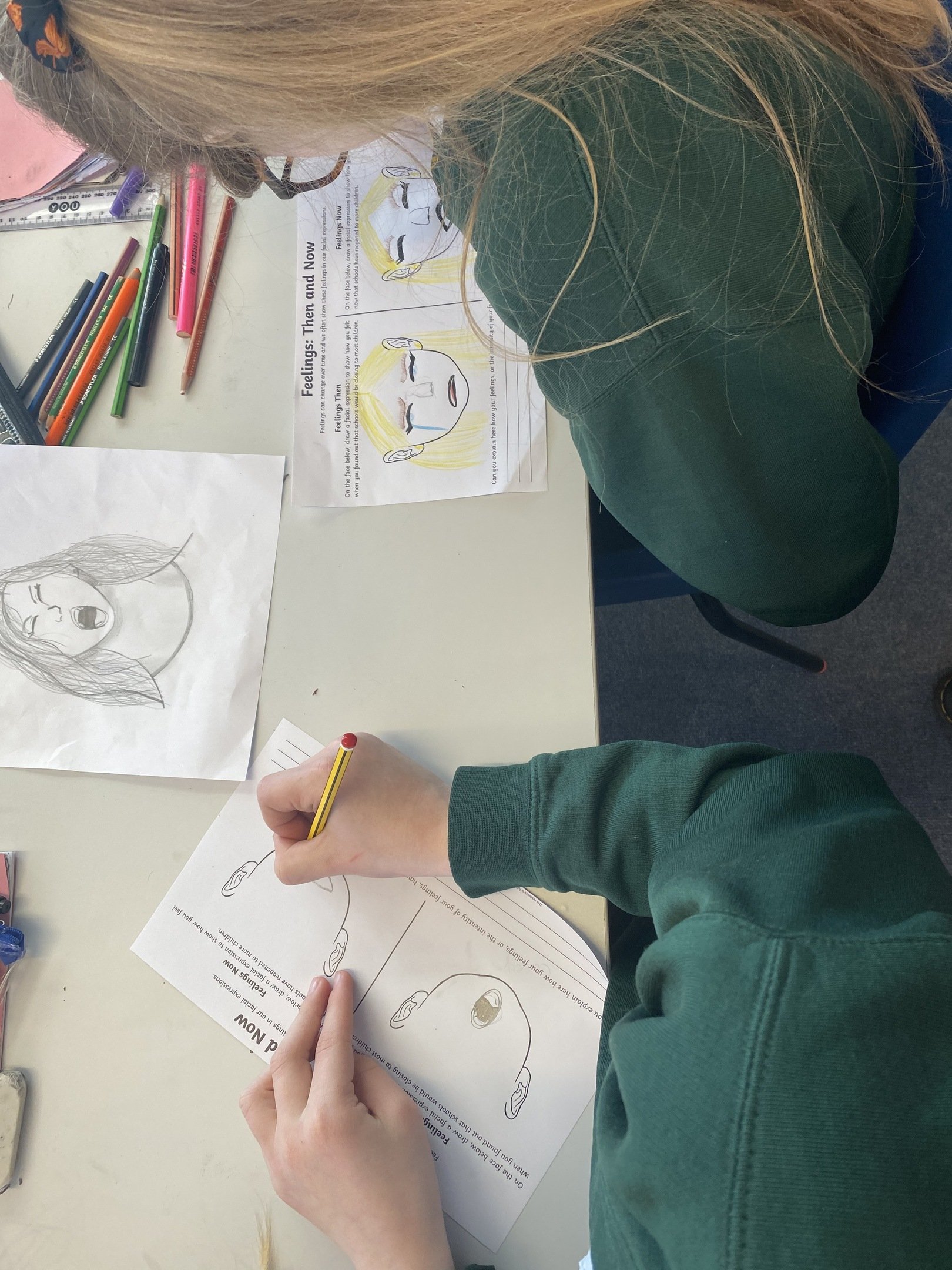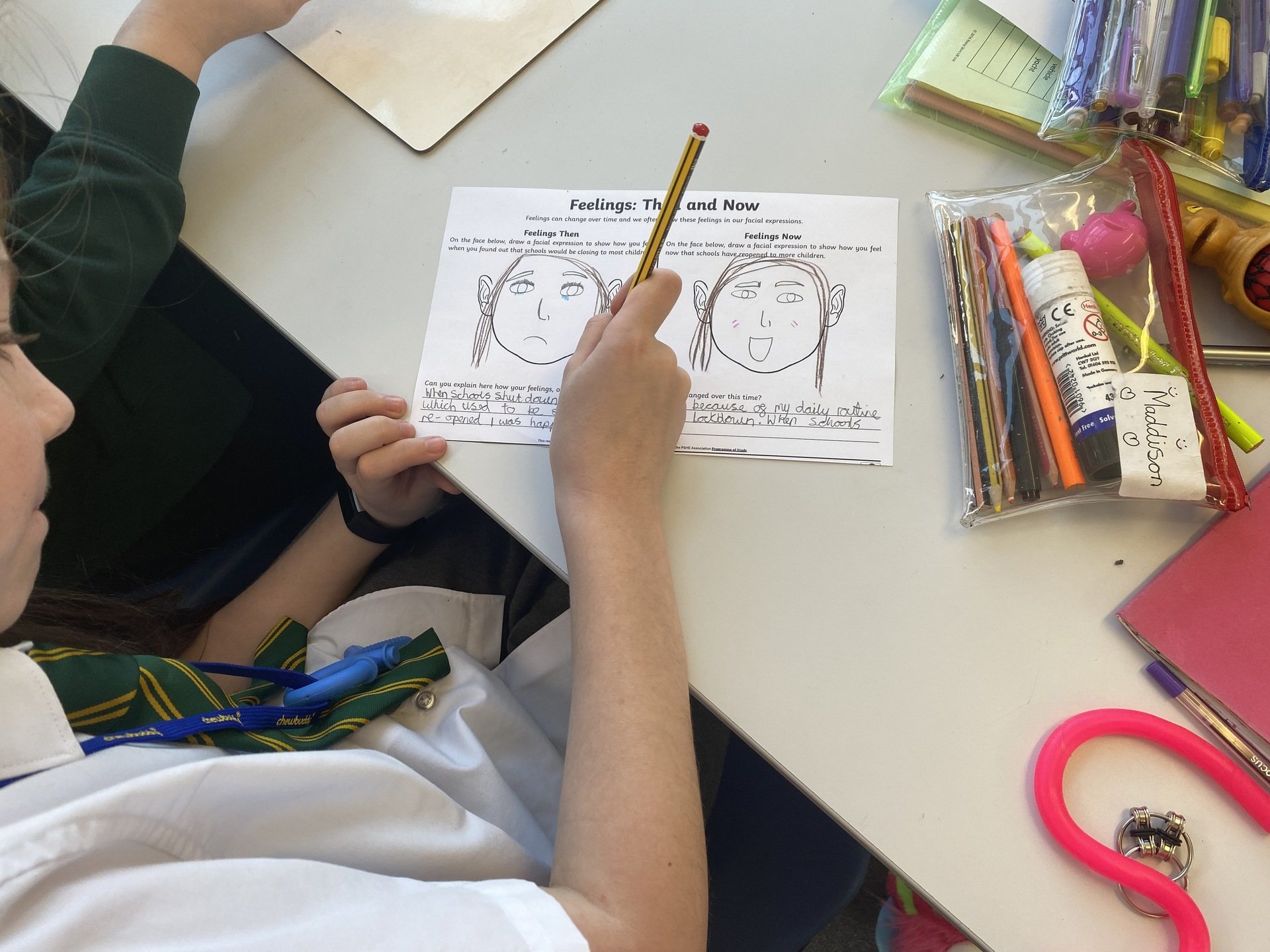 We also read the book 'The Very Worry Monster' by Lara Ede and discussed how, from a young age, we are constantly learning about how to deal with our fears and worries. Year 6 suggested how often it is useful to have someone or something to talk to and express any worries. With that in mind, we created our own worry monsters, which can listen to and consume any of our fears.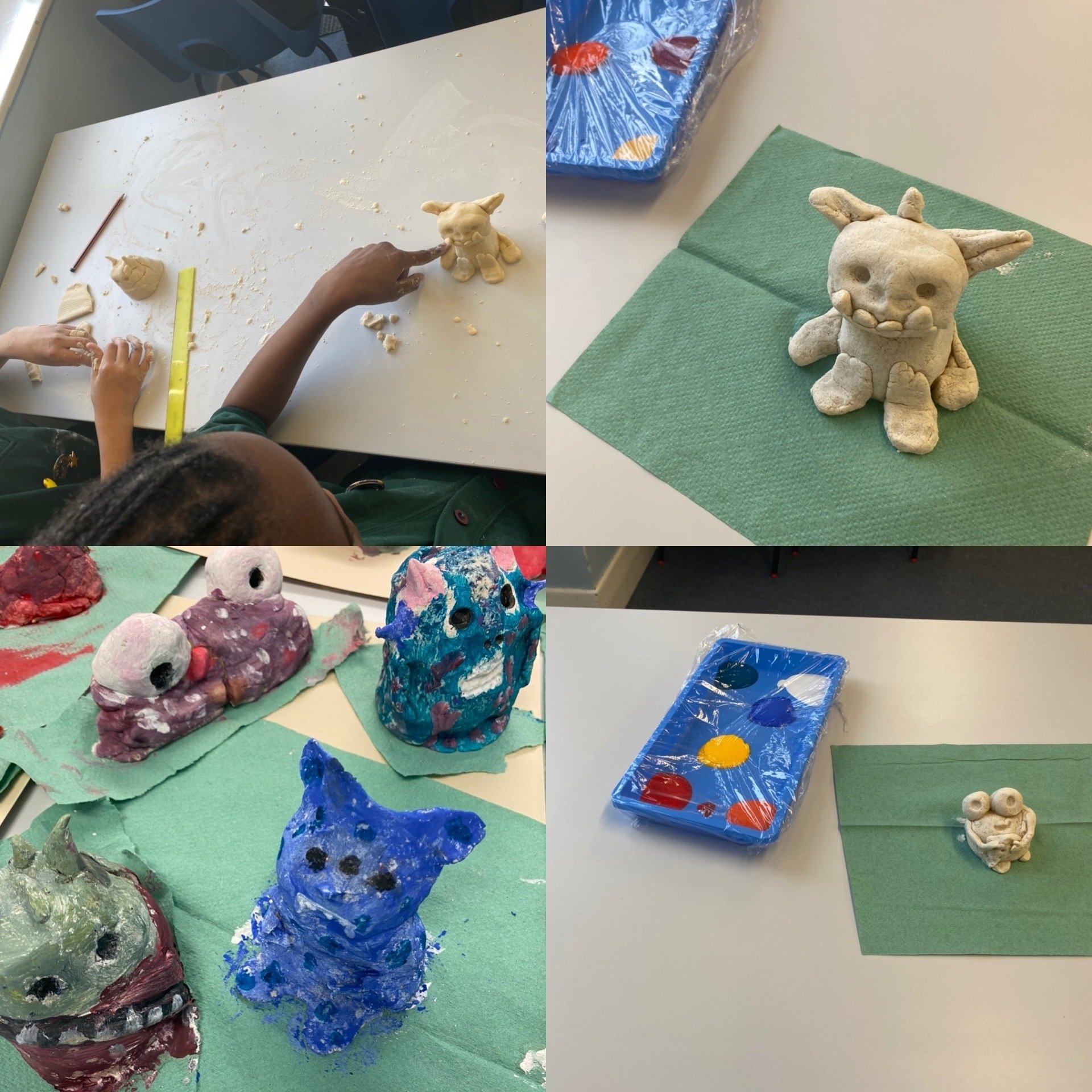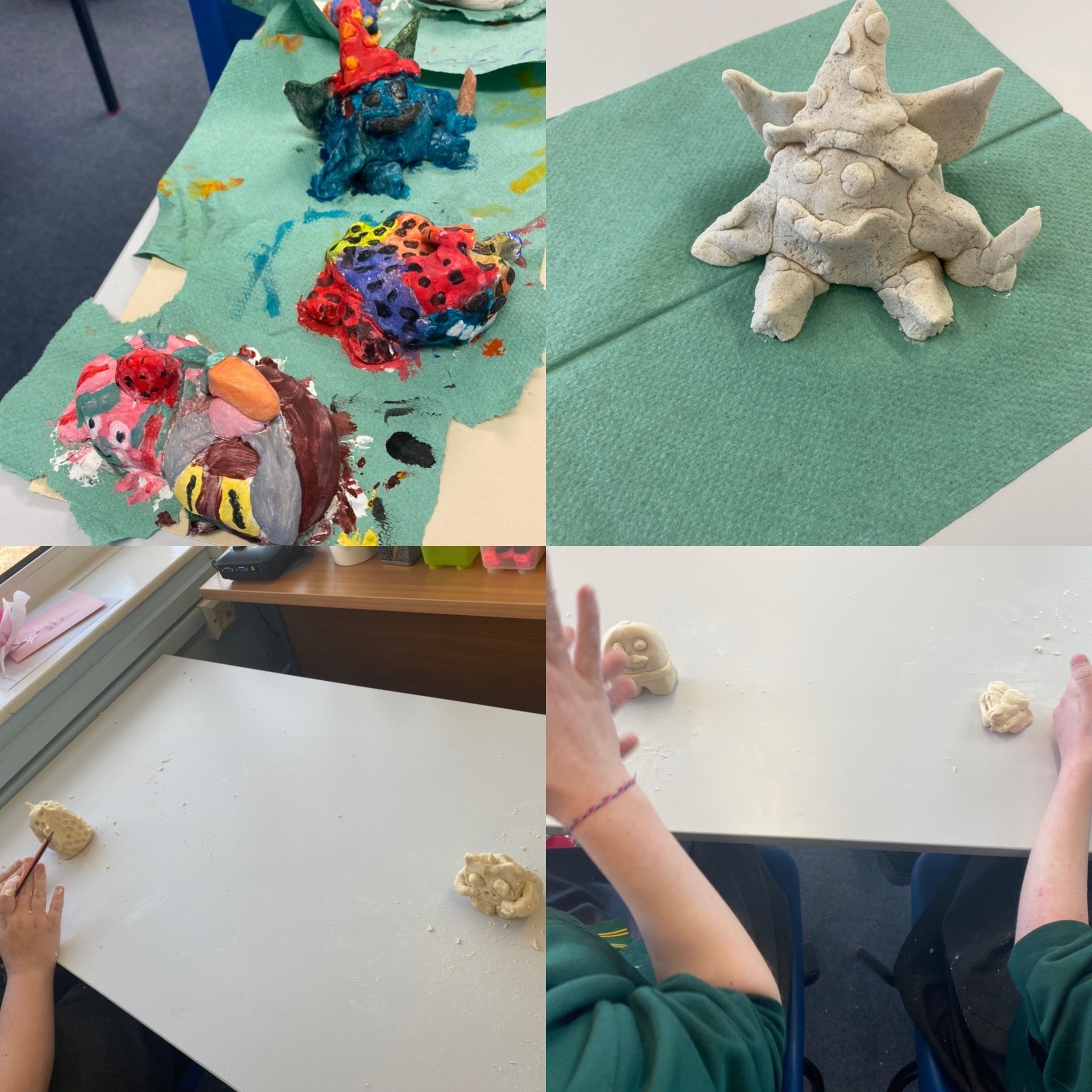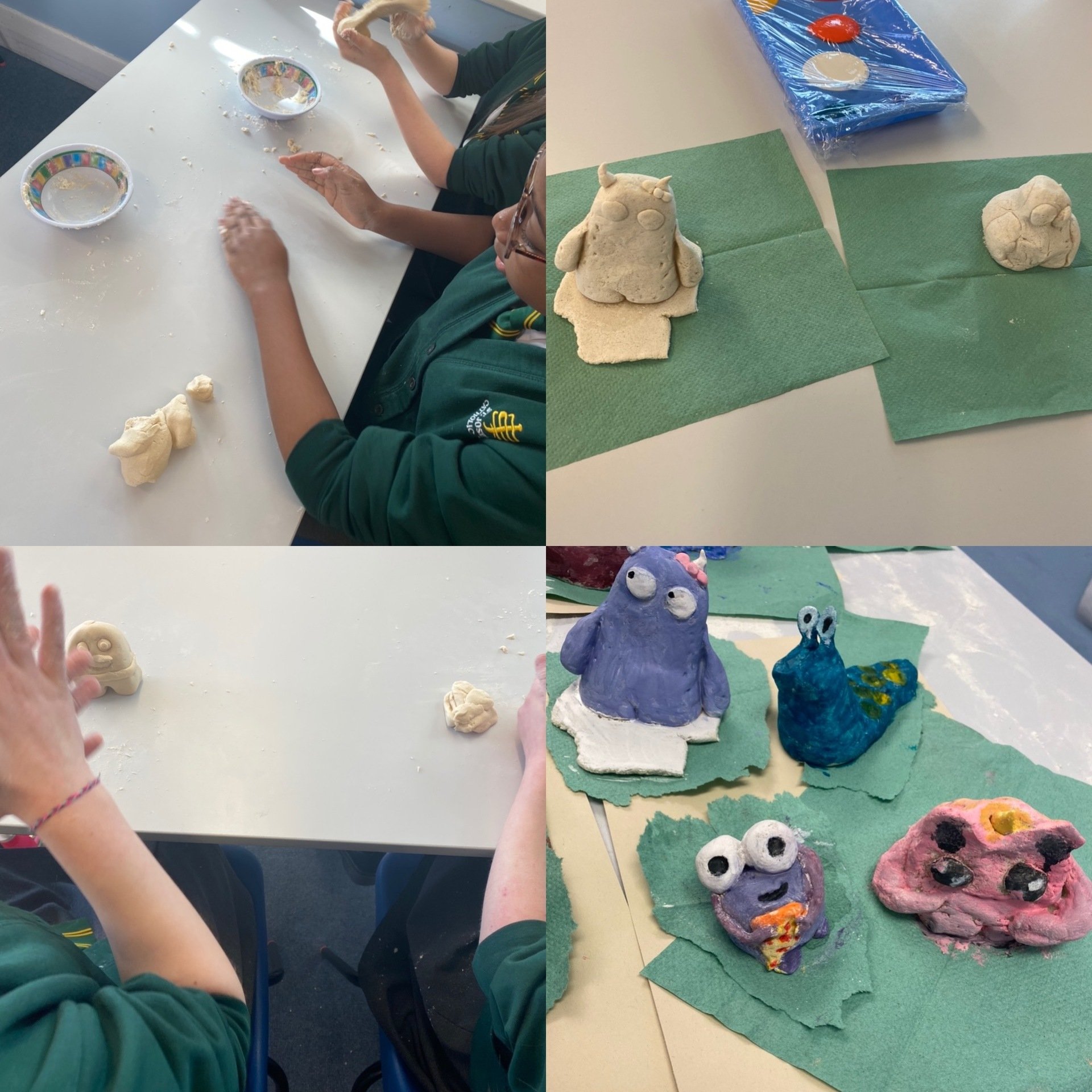 In science, we looked at the parts of a plant and dissected a flower. By taking apart the flower, we understood the role each part played in the lifecycle and plant reproduction.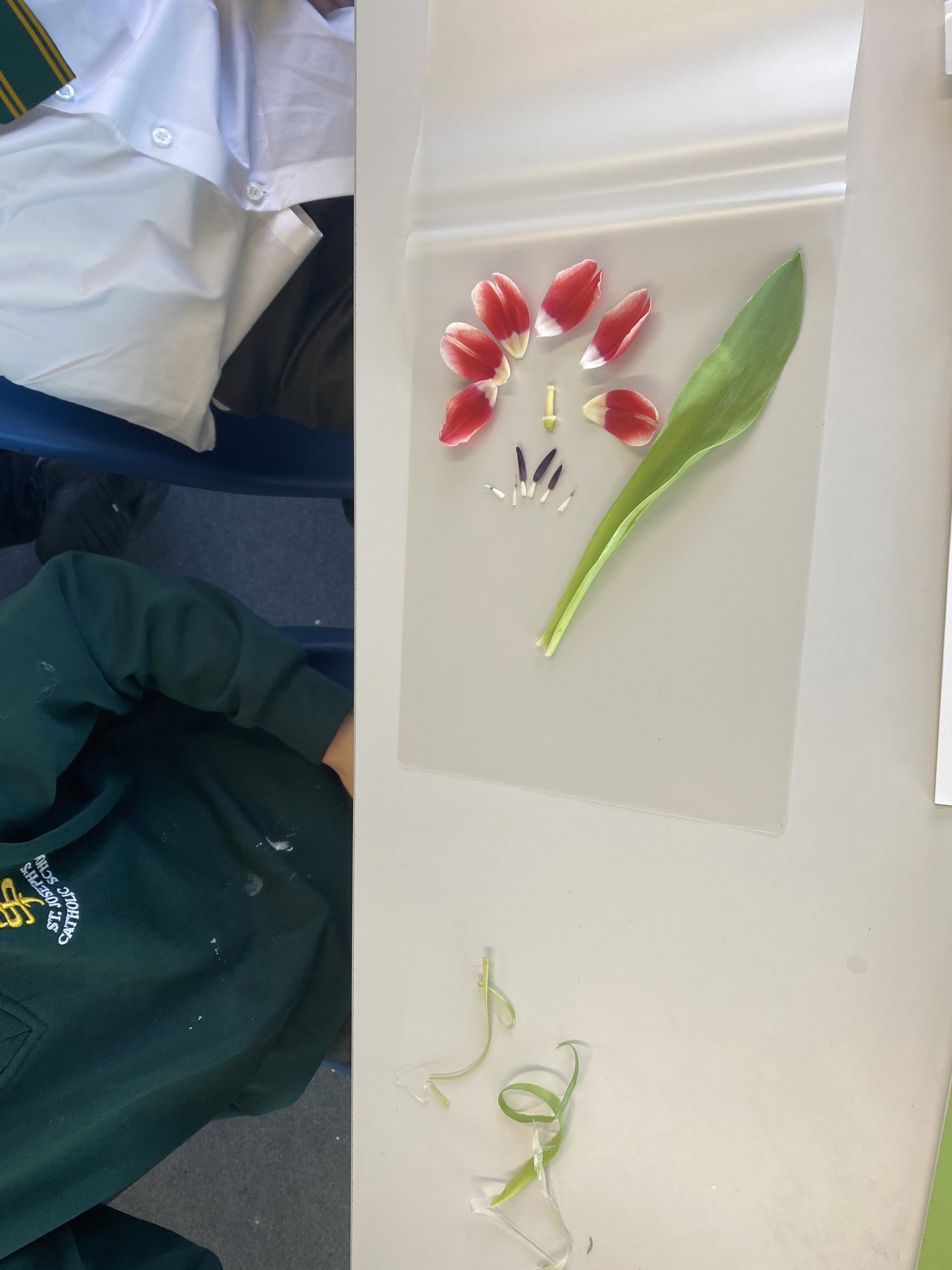 With our theme of 'disasters', we continued on from learning about volcanoes and explored a different natural disaster: an earthquake. We looked at different case studies and ordered the severity based on their seismic activity and richter scale ratings. Continuing to order and compare, we played 'top trumps' with the case study cards.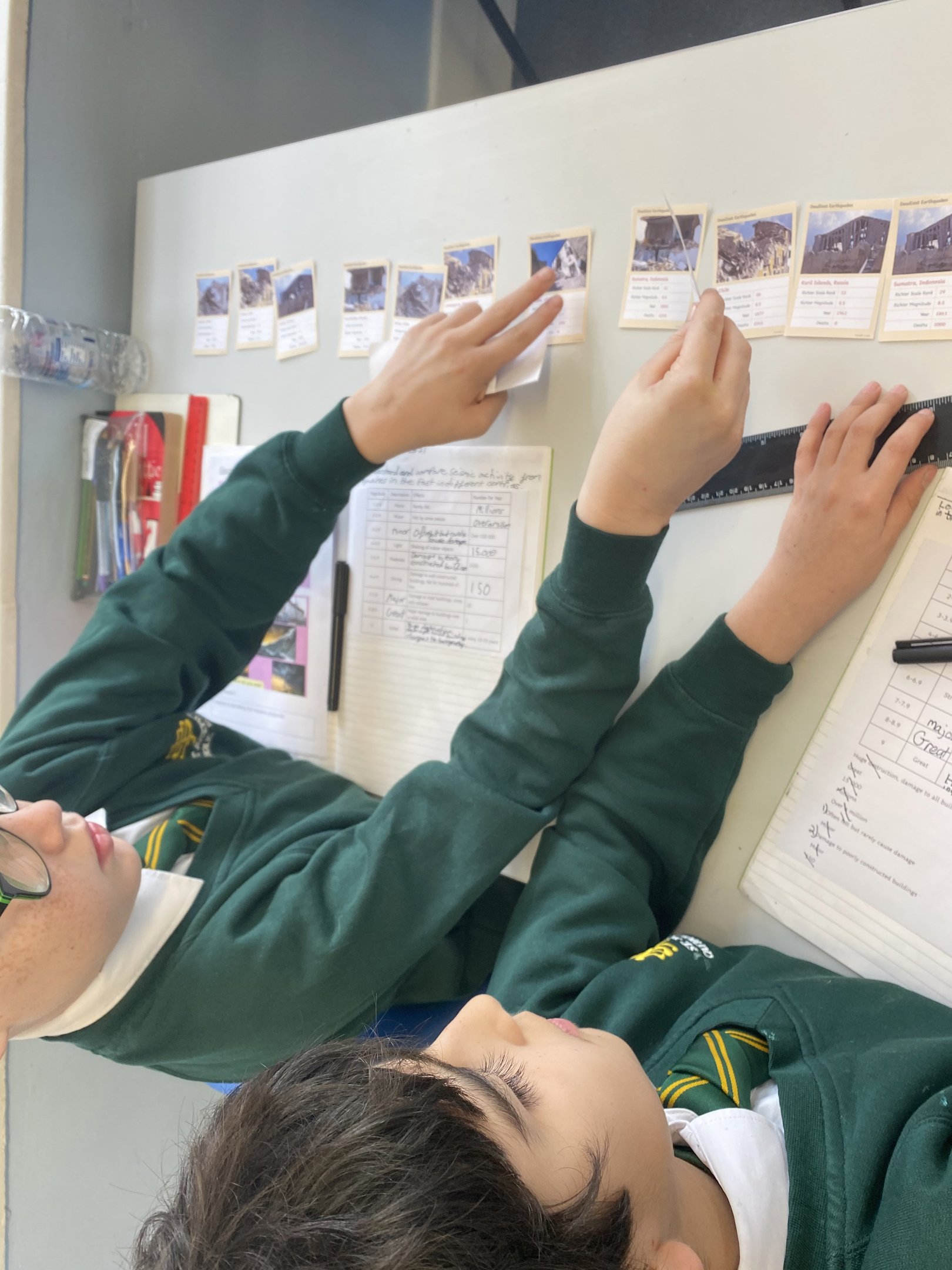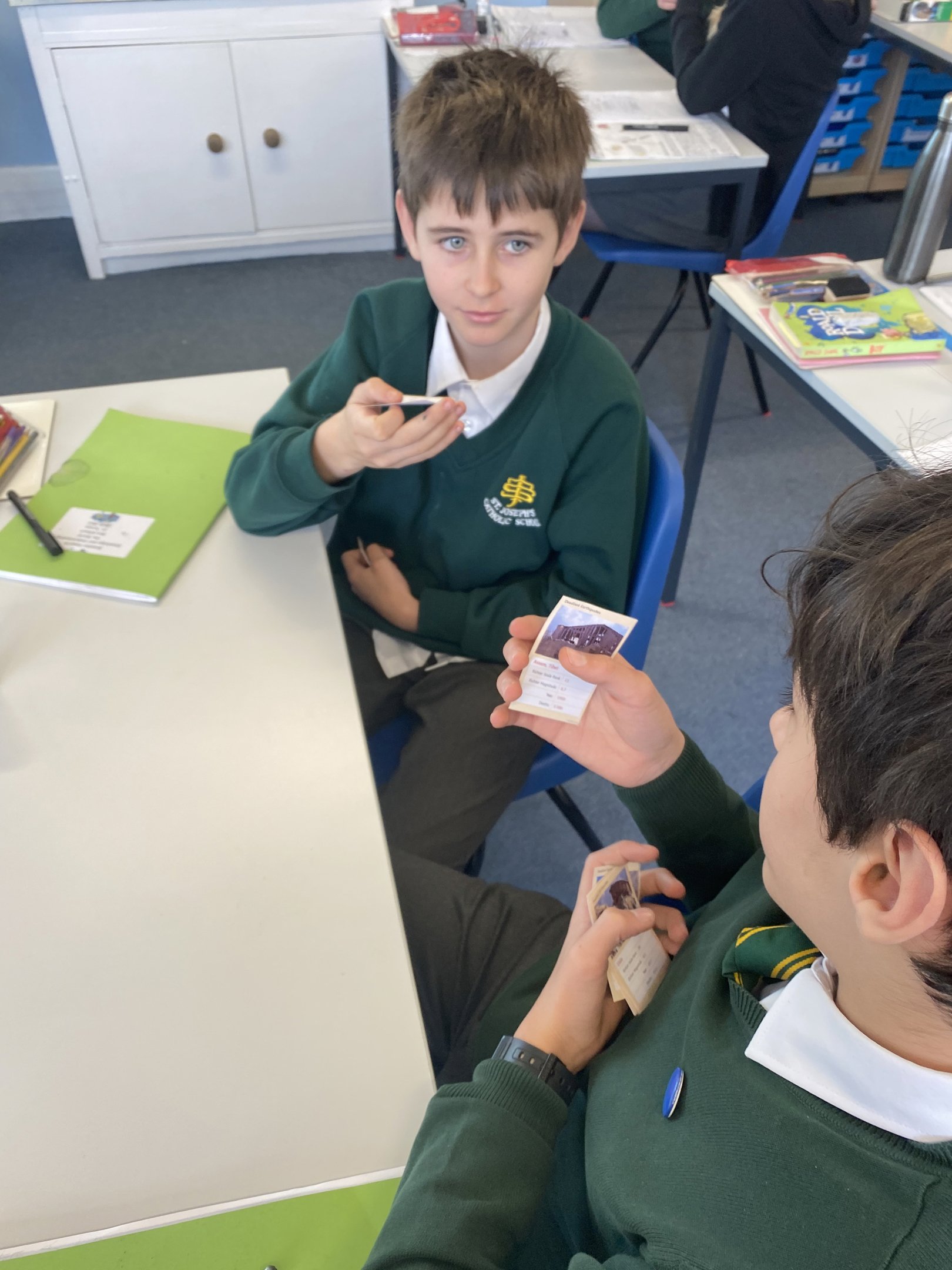 Finally, following our book launch of the book 'Eleven', we predicted what we might think this book could be about based on the illustrations. We predicted this story is set in a city with skyscrapers like New York. Using this inspiration, we recreated our interpretation of the predicted setting.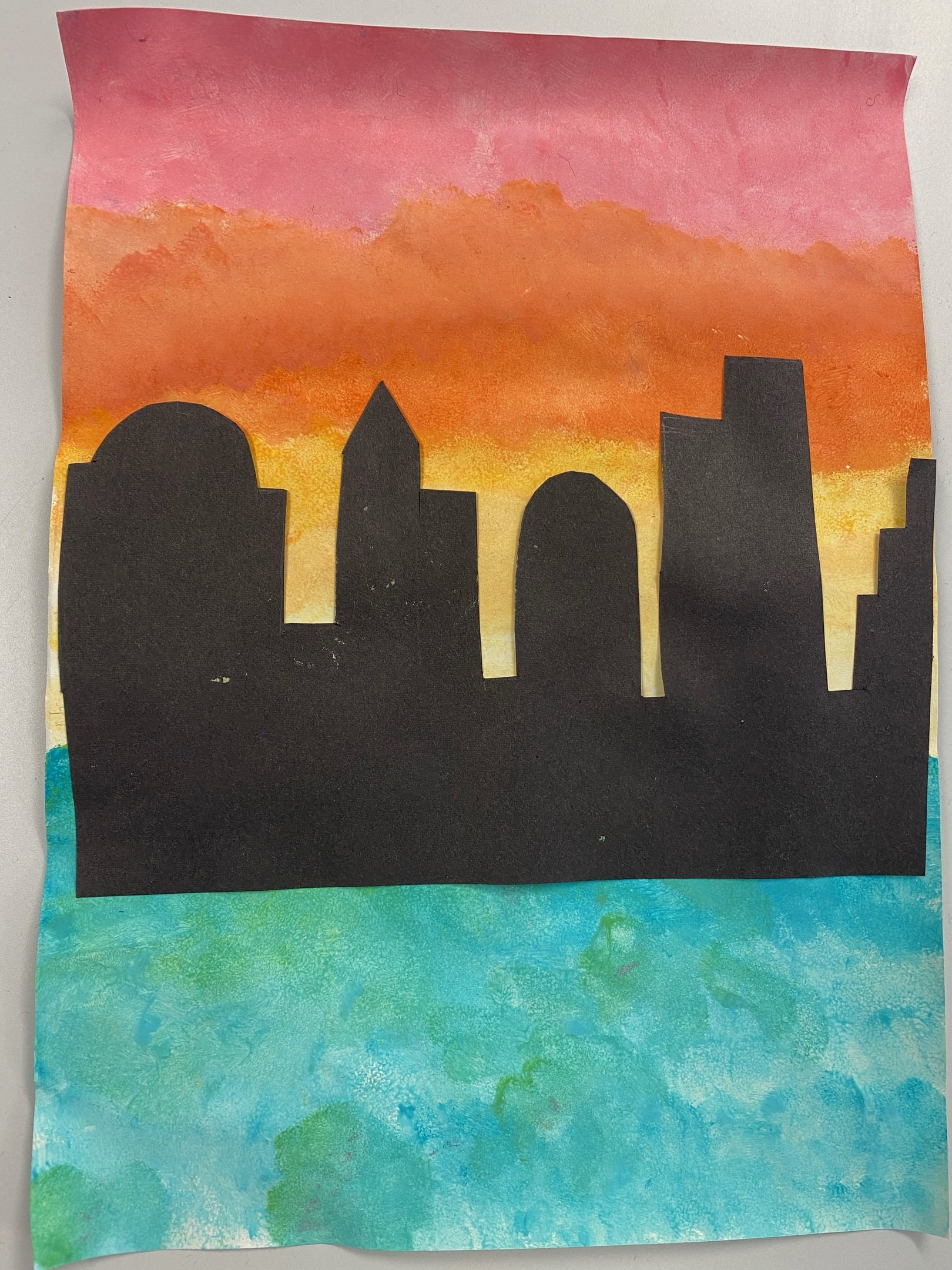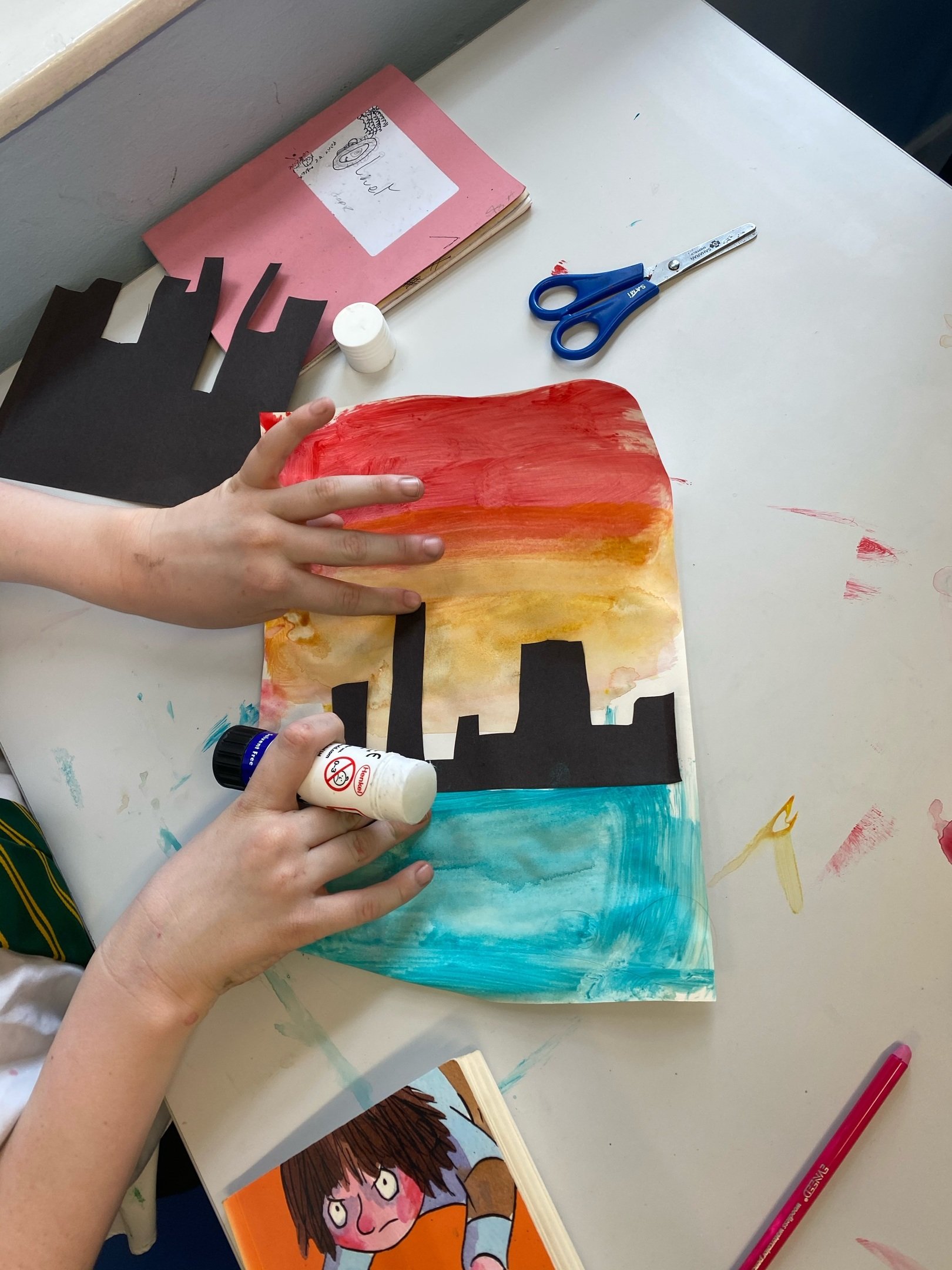 Online Superstars
Below are some examples of great learning amongst many fabulous examples submitted. Keep up all of your wonderful learning Year 6!
Click the links below or the photos to see them up close.
New York Slides by Lola New York Slides by Brandon
PSHE Positive Thoughts and Wellbeing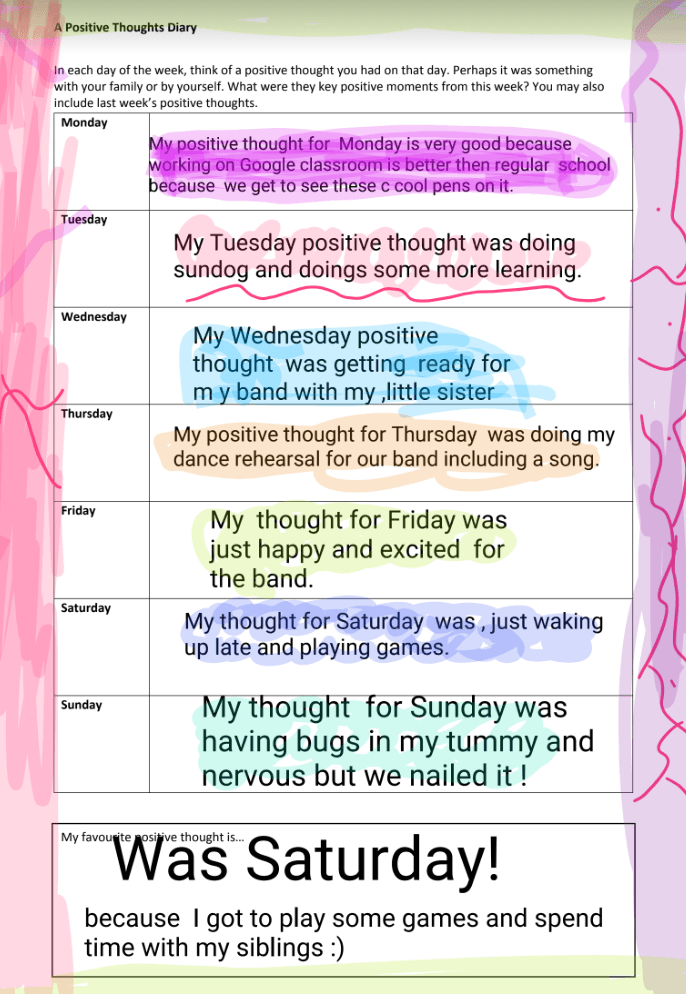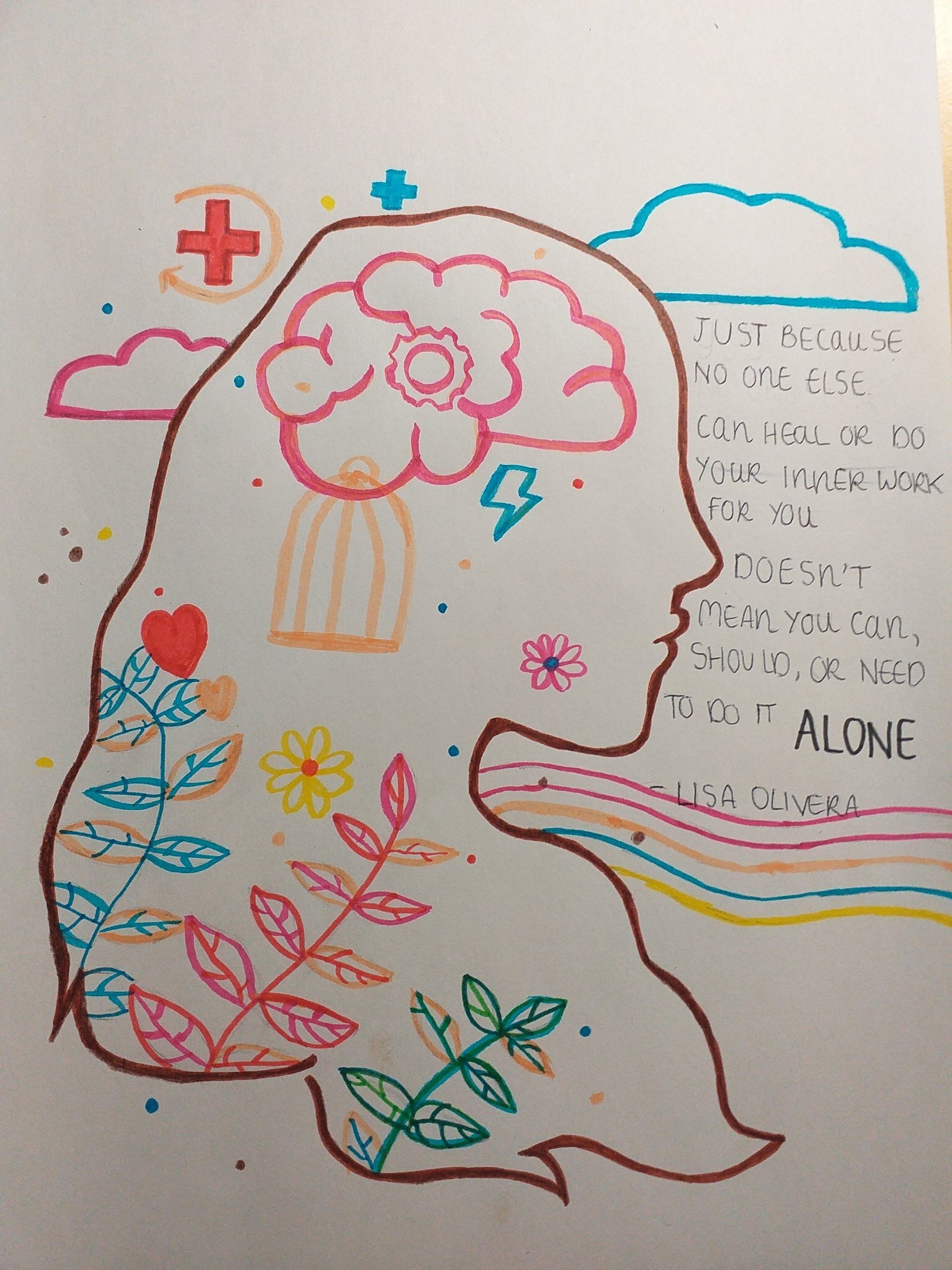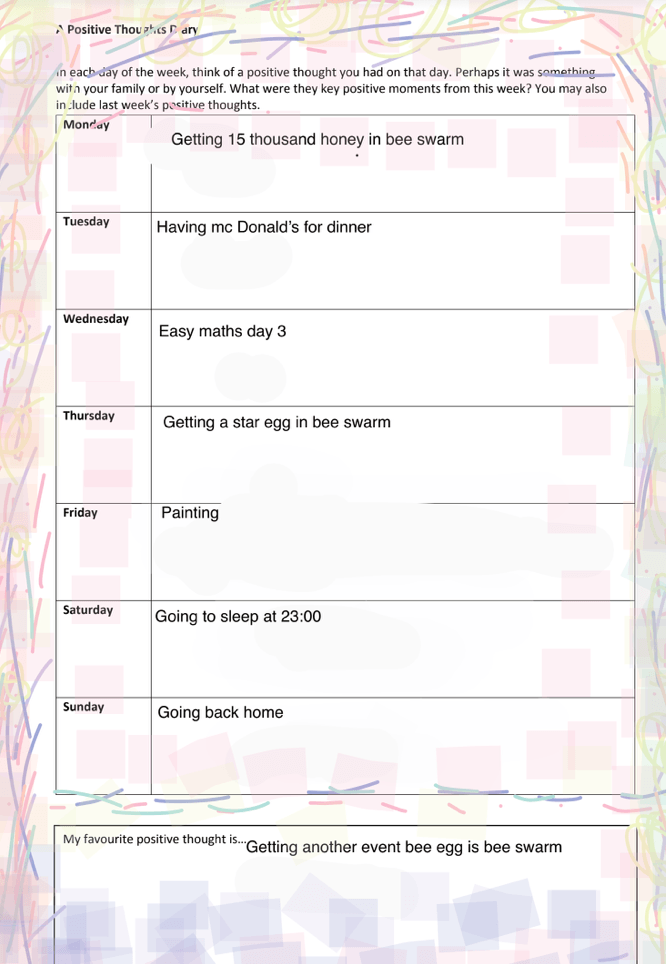 Greek Mythology writing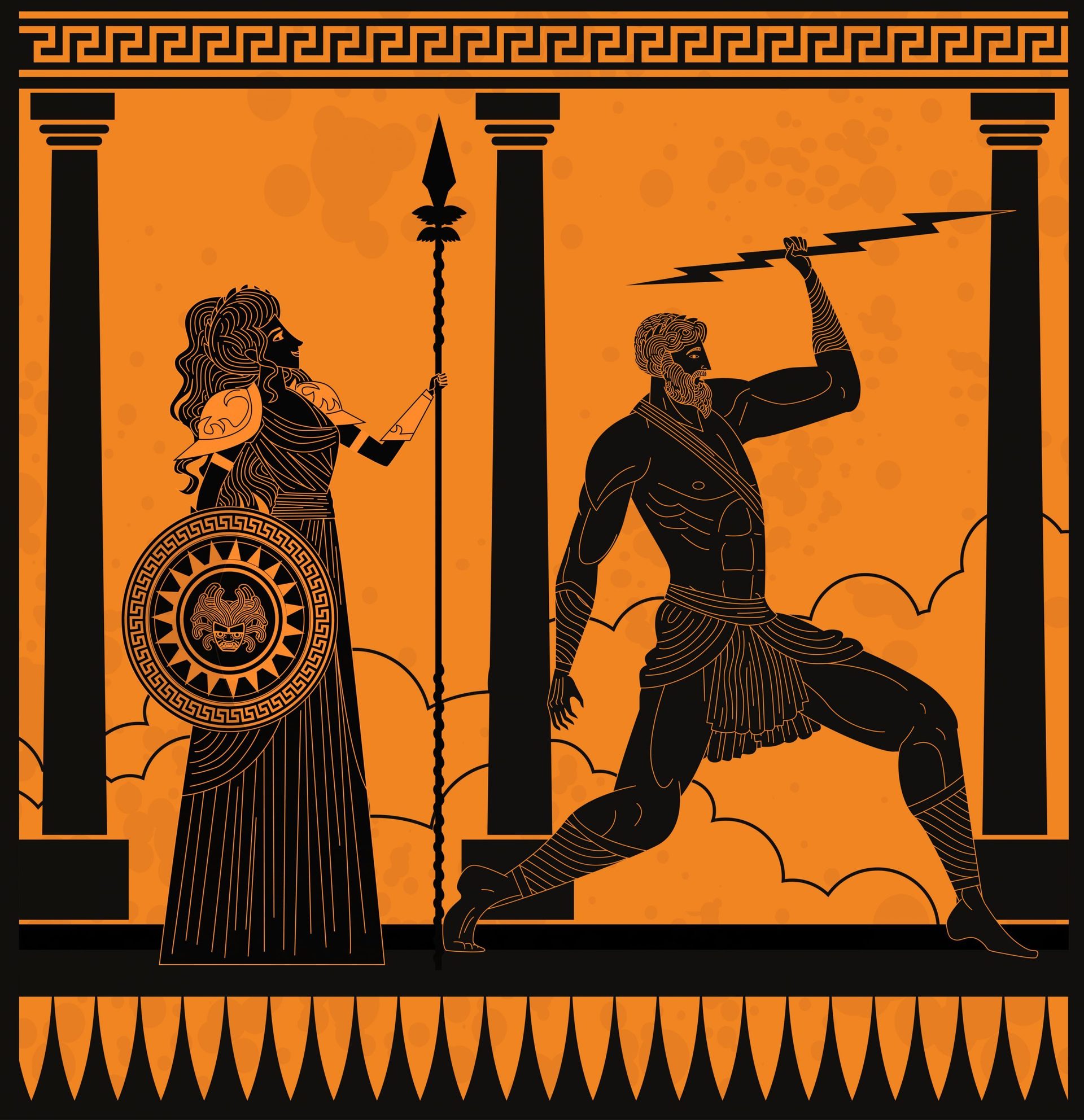 Our Greek Myths of Pandora's box with a twist:
by Paige
Geography and Art Volcanoes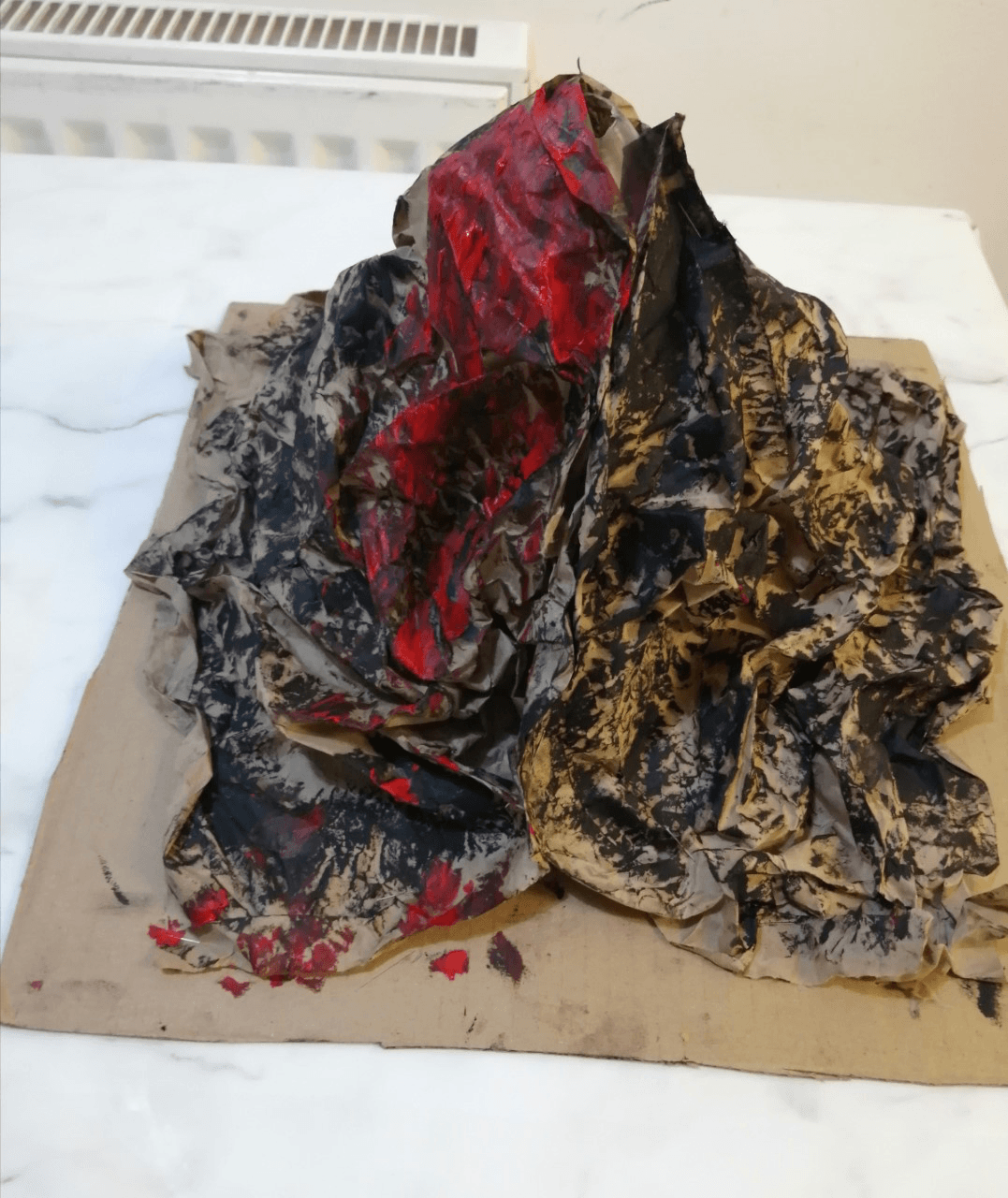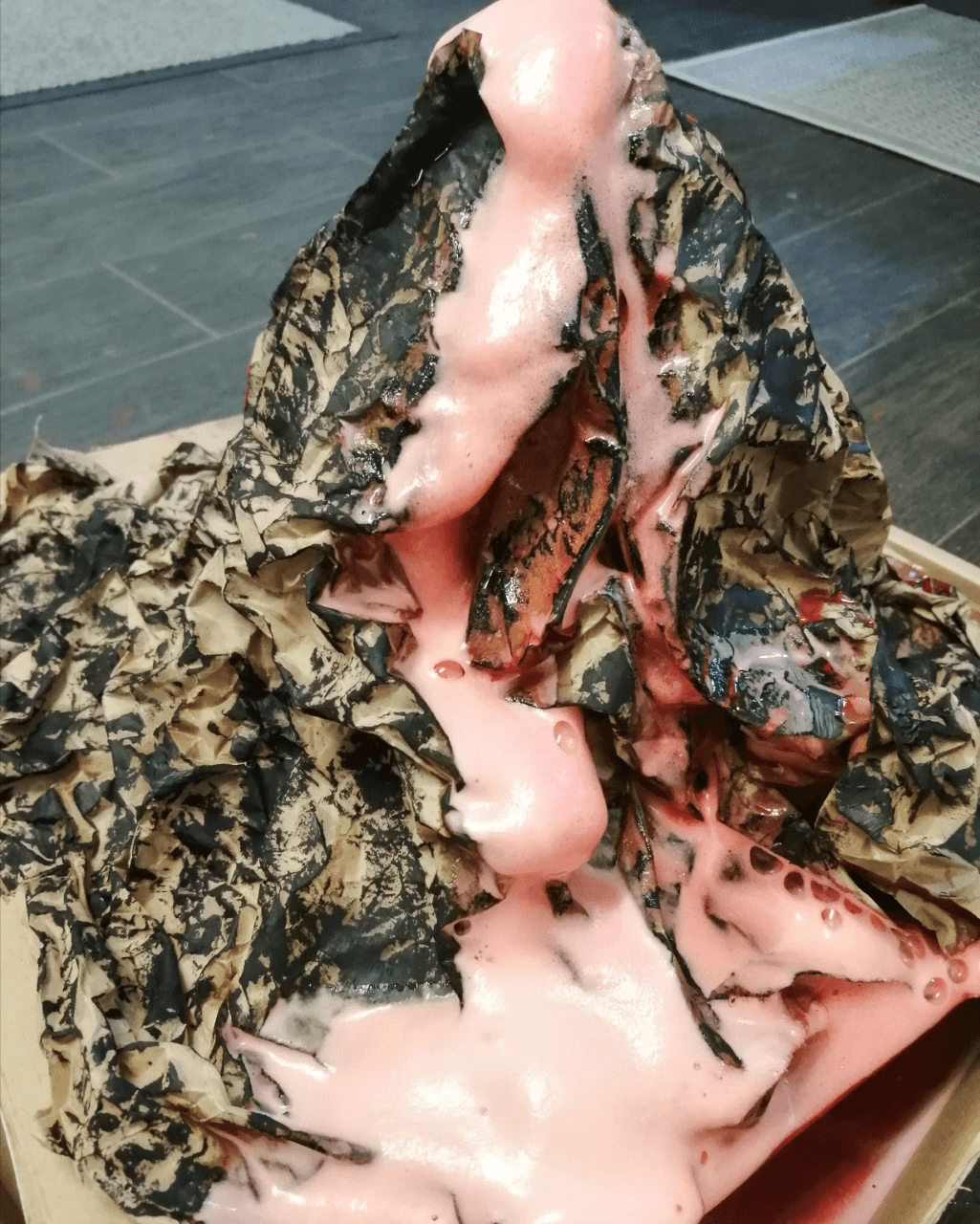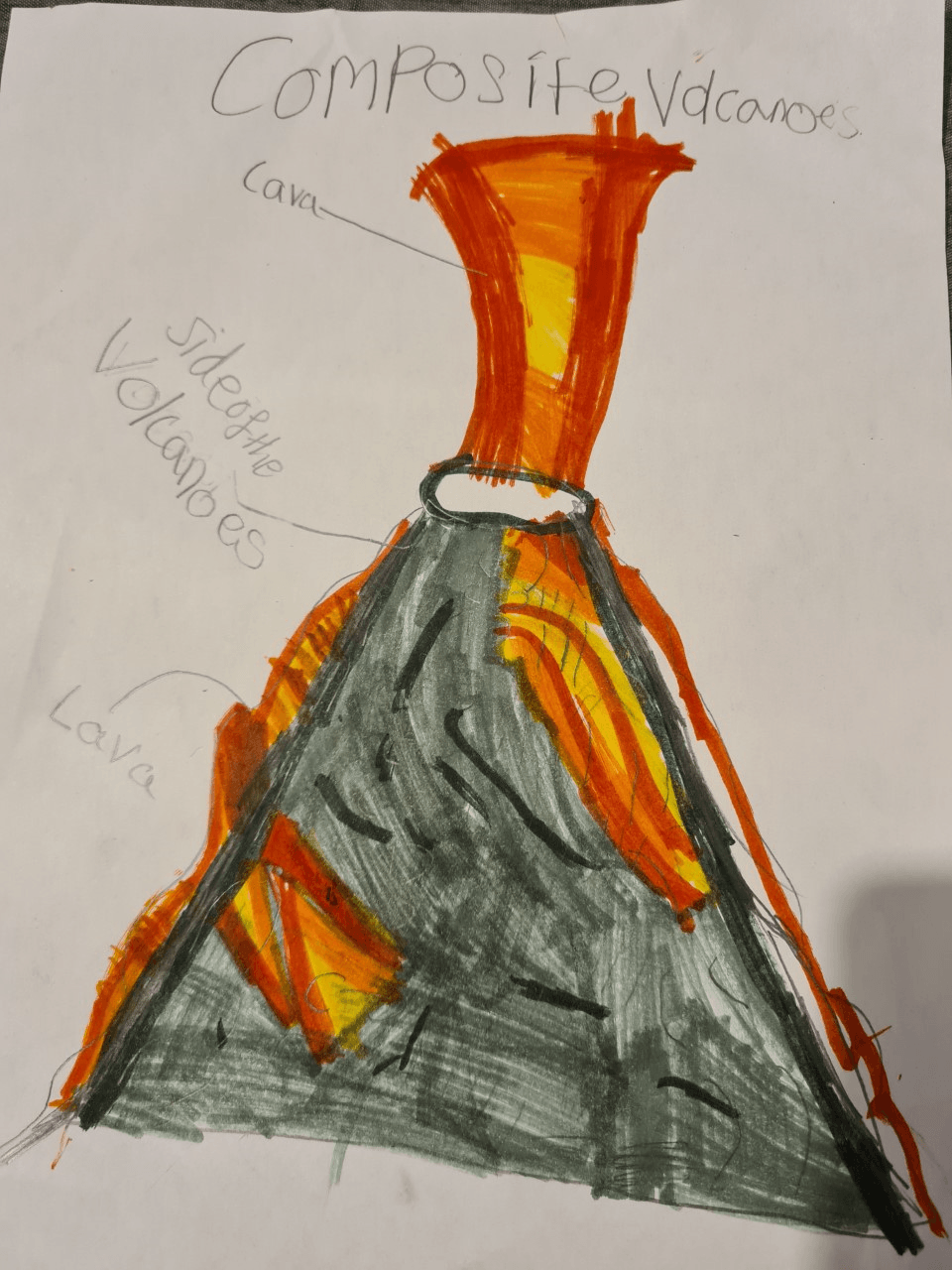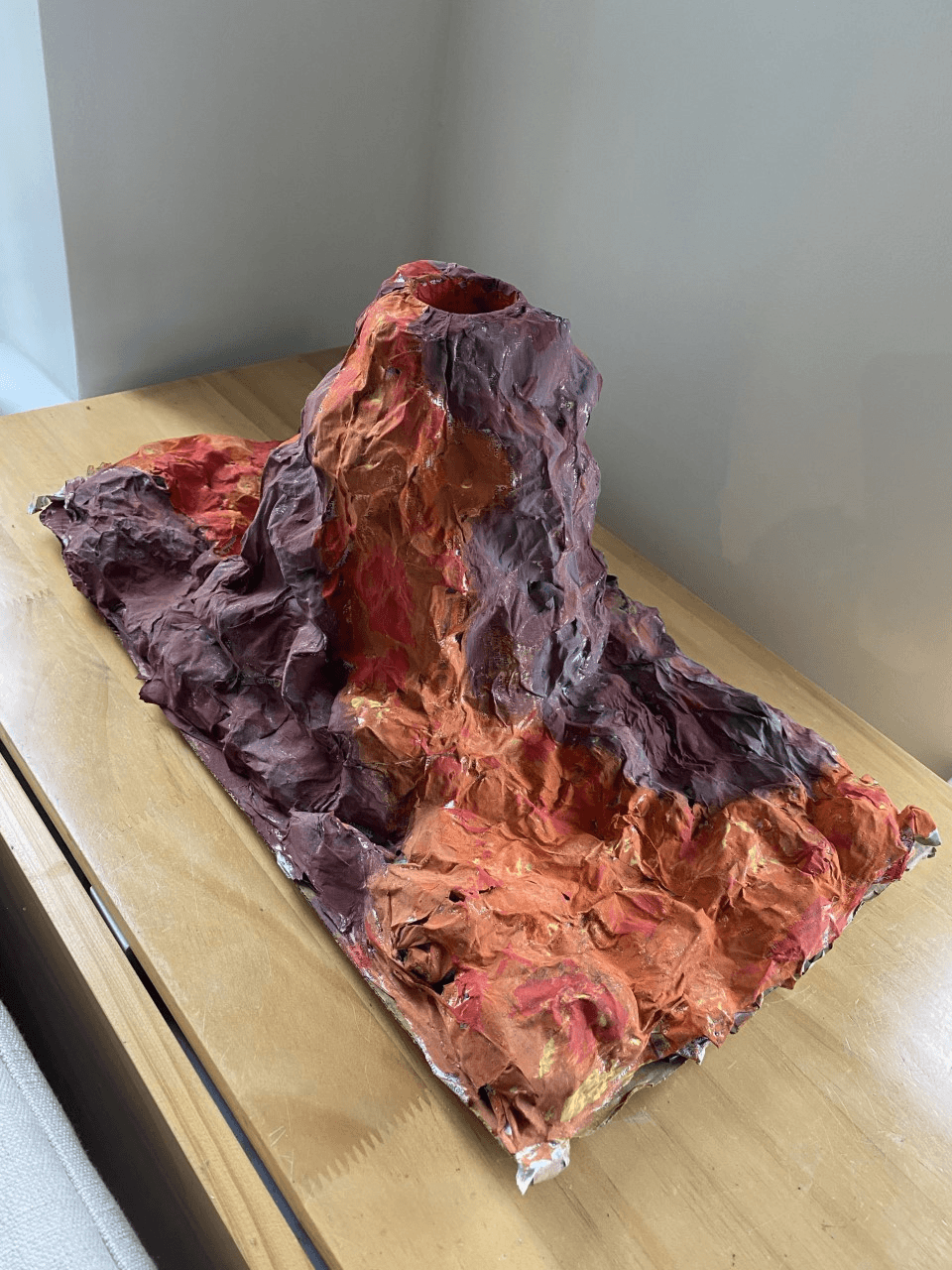 Hirwa's erupting volcano Katie's labelled volcano Brandon's volcano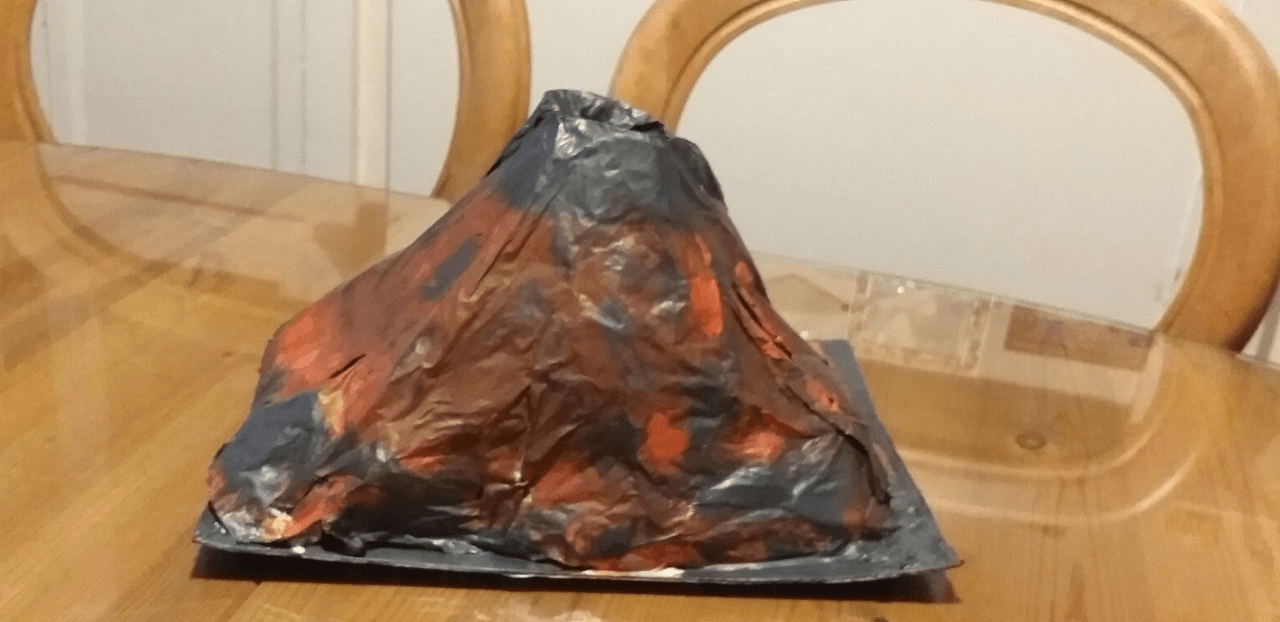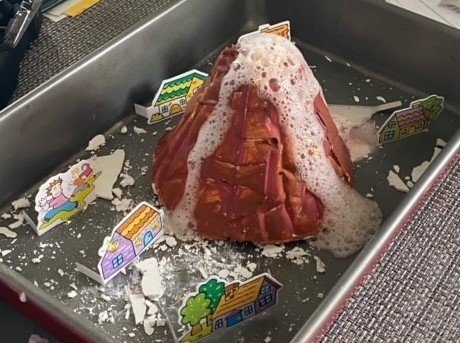 Lola's sketched volcano Paige's constructed volcano Fabian's erupting volcano
Geography continental drifits and tectonic plates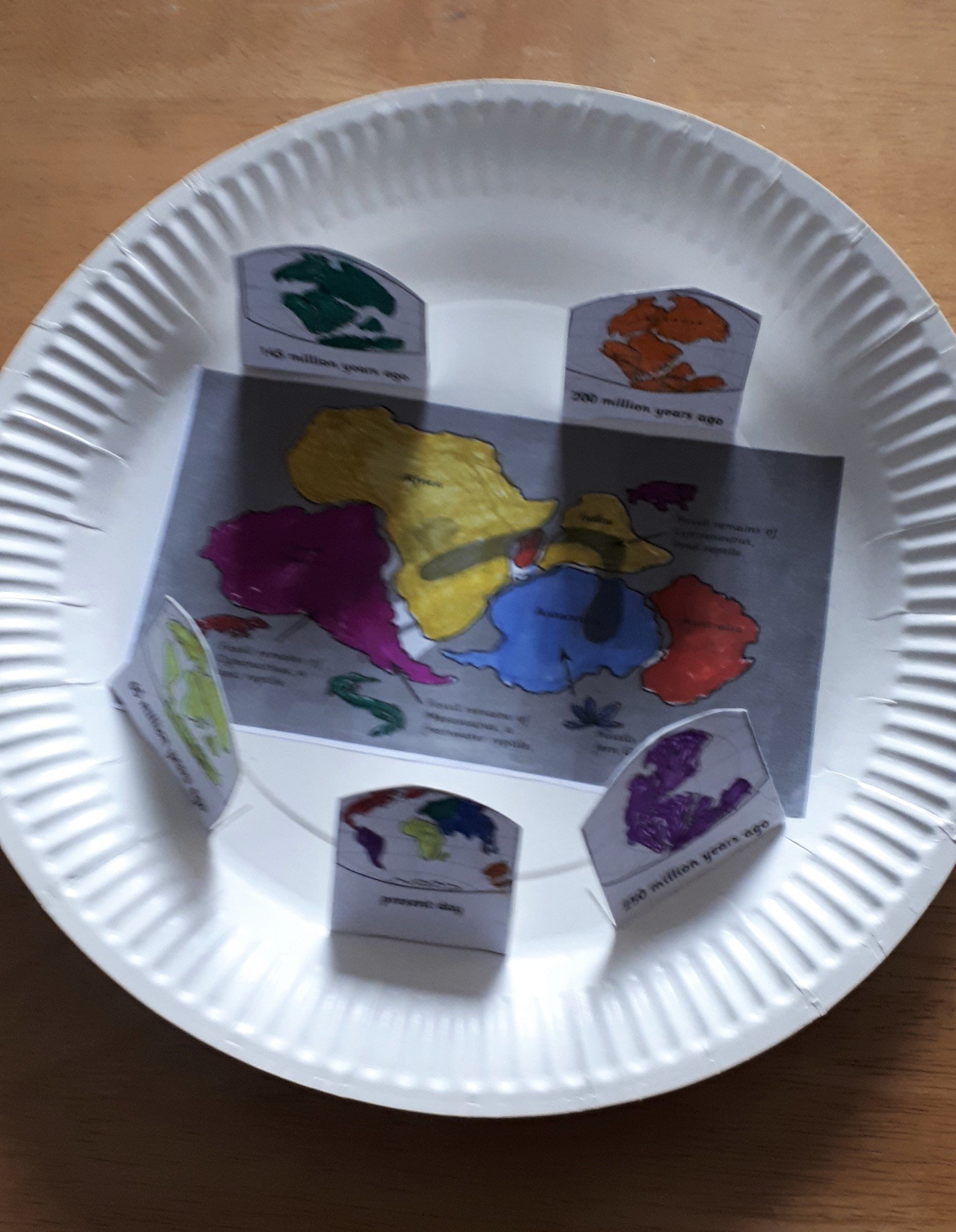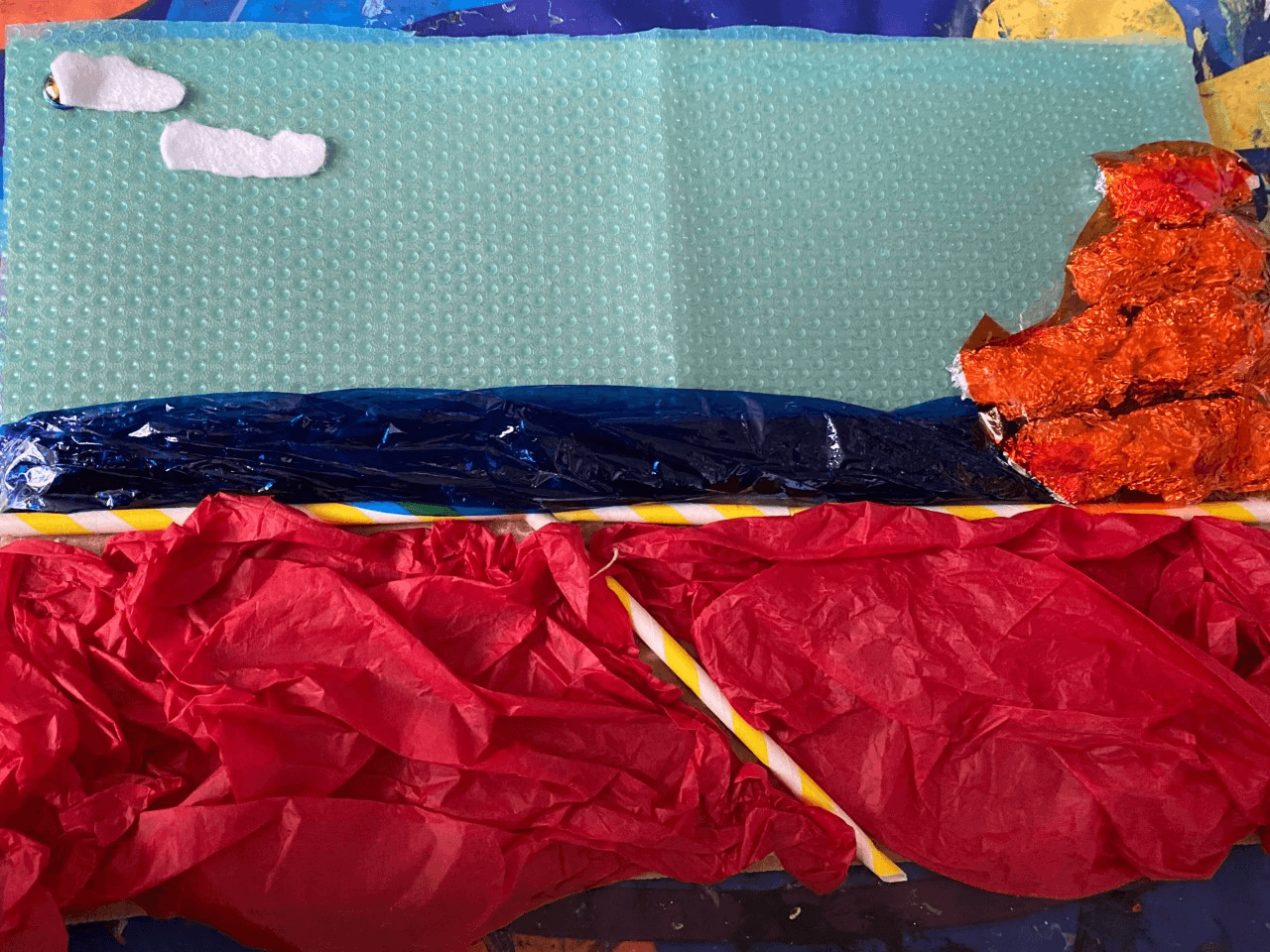 Jayden's continental drift model Lola's model of continents drifiting and tectonic plates
Extra Art Projects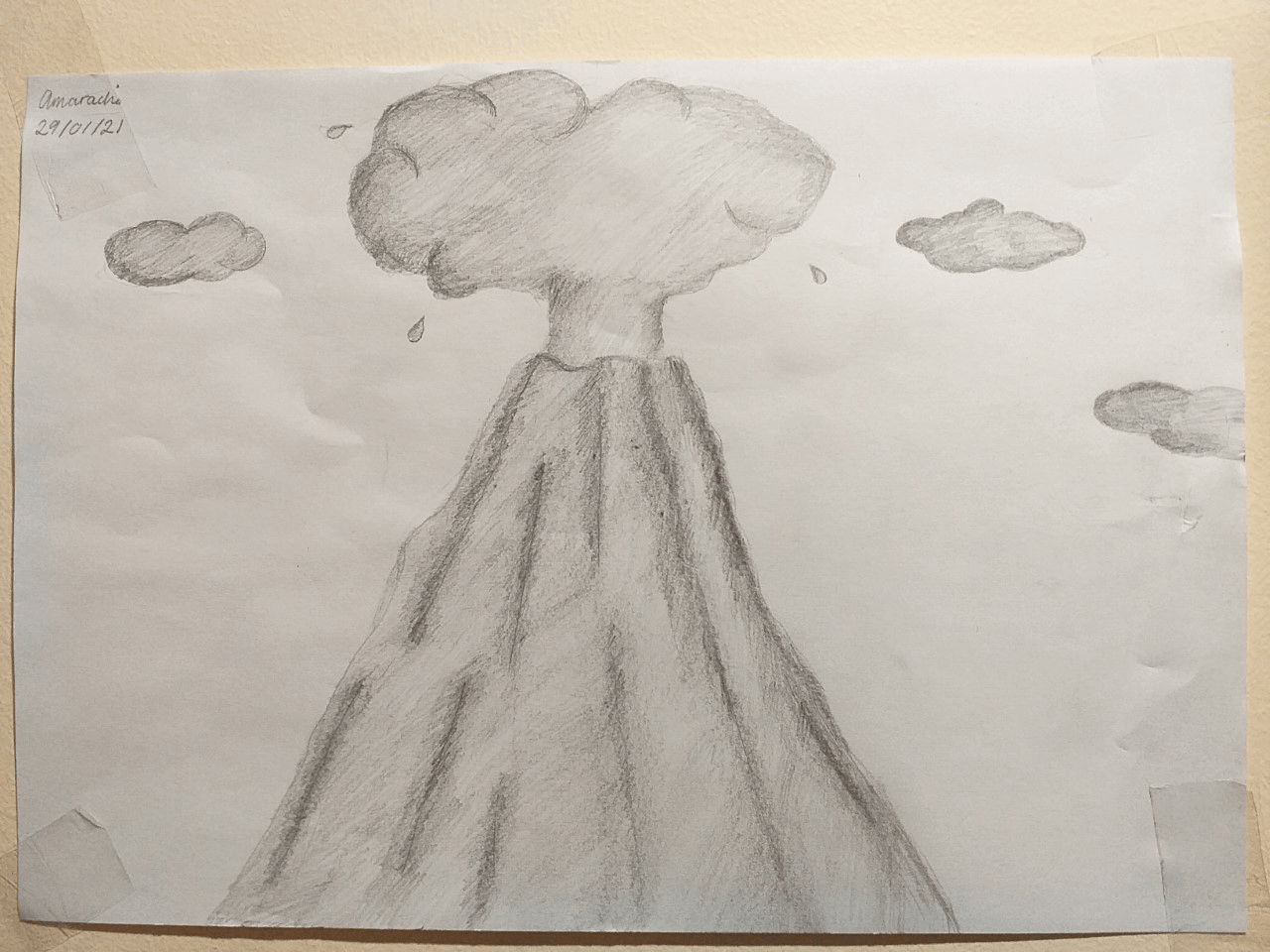 Covid Learning
Your Year 6 learning will be on Google Classroom only as from the 11th January and therefore logins and passwords can be used to access and complete from home. Please let us know if you encounter any problems with this online platform.
To access your child's Year 6 learning pack for the week 4th-9th January, click here!
You may download and print this file to complete, collect a pack from the school or access and complete the learning online via Google Classroom.
Enjoy and stay safe!
Christmas Week
14.12.2020
It's Christmas! In Year 6, we had a very exciting week whereby we completed lots of fun and exciting activities.
To start the week, we created beautiful stained glass windows, which had a Christmas or festive theme. These were then set and displayed around our classroom.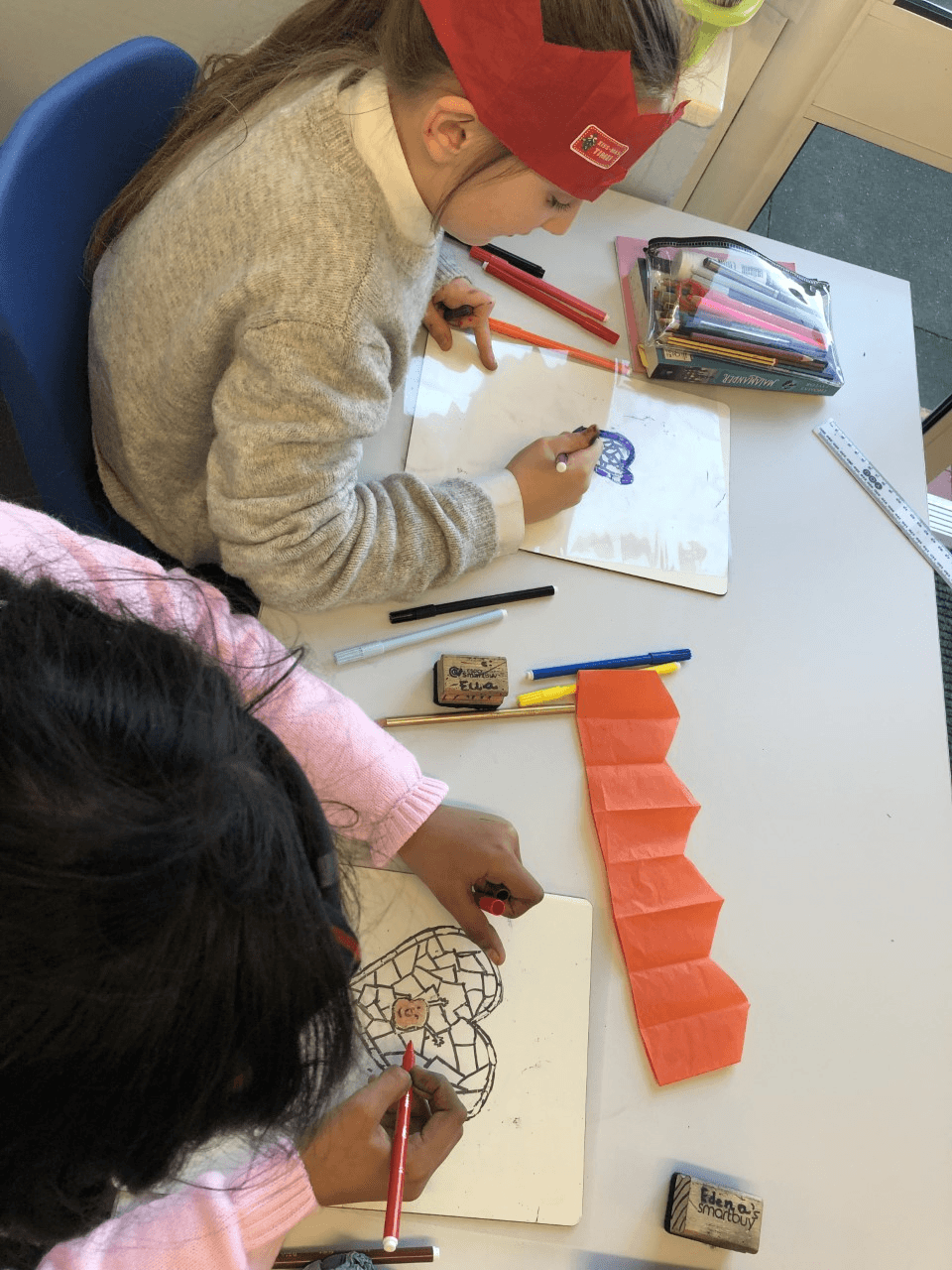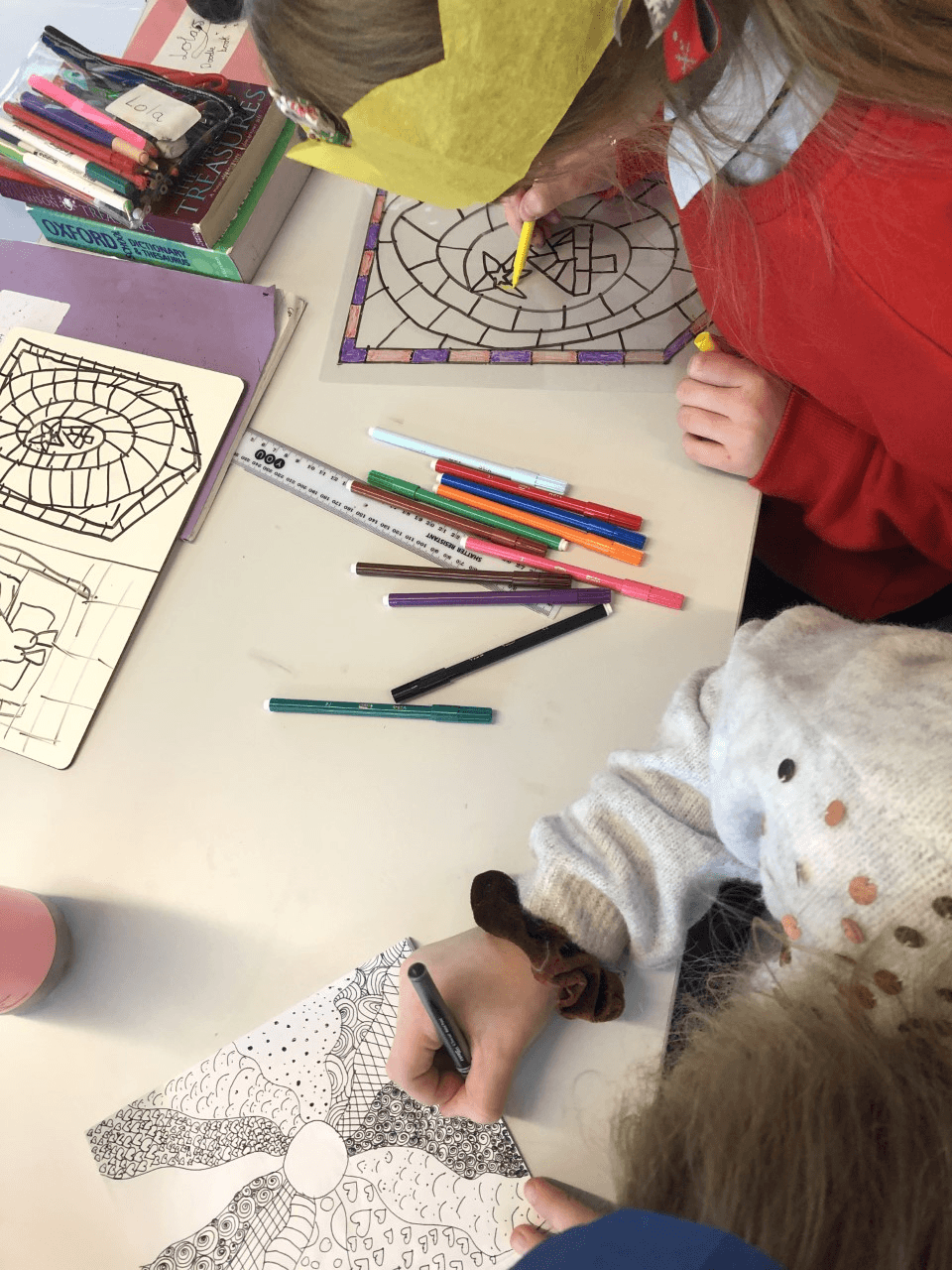 Following this, we took part in a gingerbread decorating workshop and decorated our own individual pair of gingerbreads.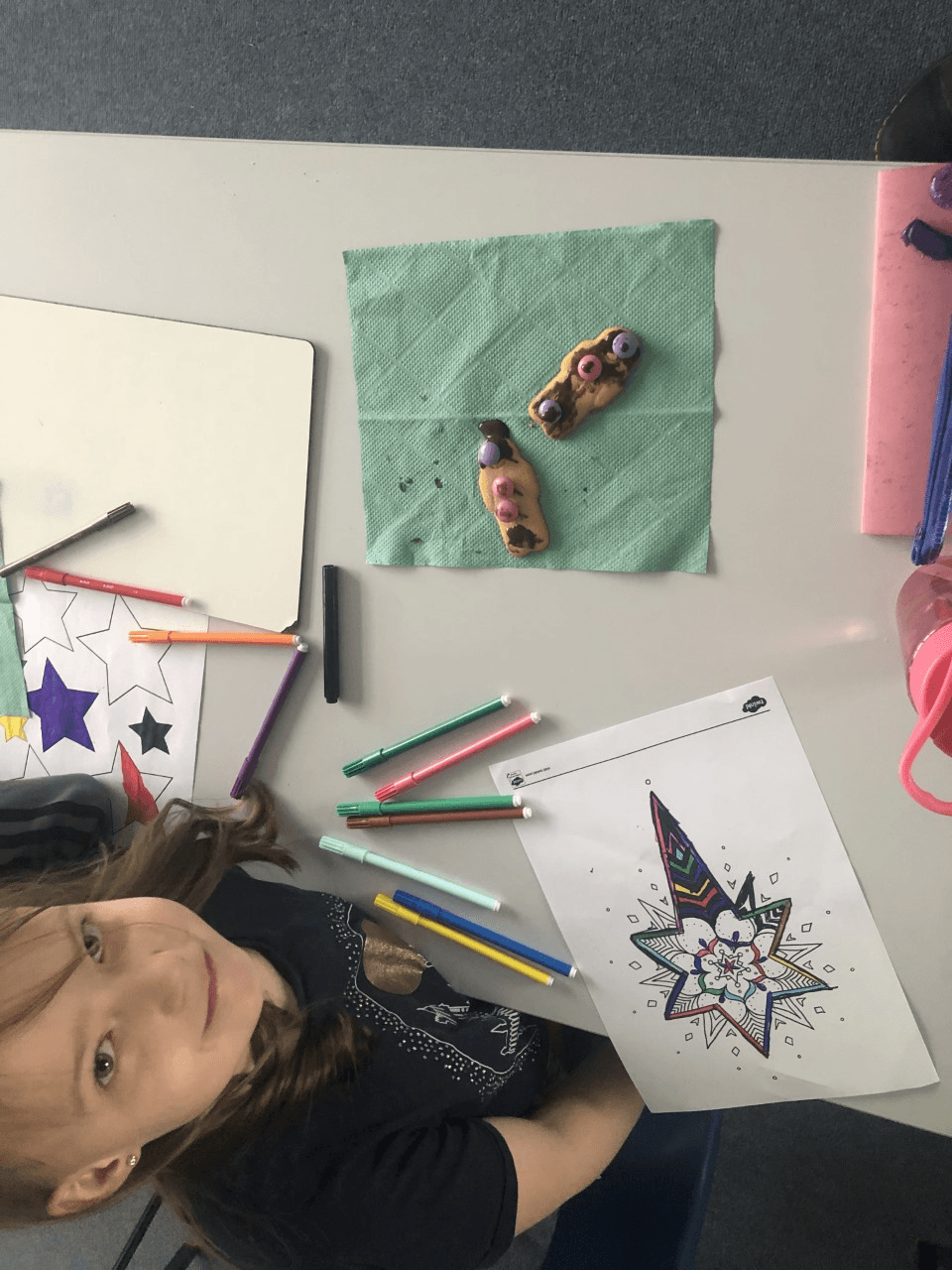 Finally, we decorated our own individual chocolate yule logs by creating and decorating tags and plates. We moulded our own fondant to create a festive scene of choice and then iced the chocolate logs. Independently, we wrapped and sealed our yule logs, ready for our loved ones! We hope you enjoy!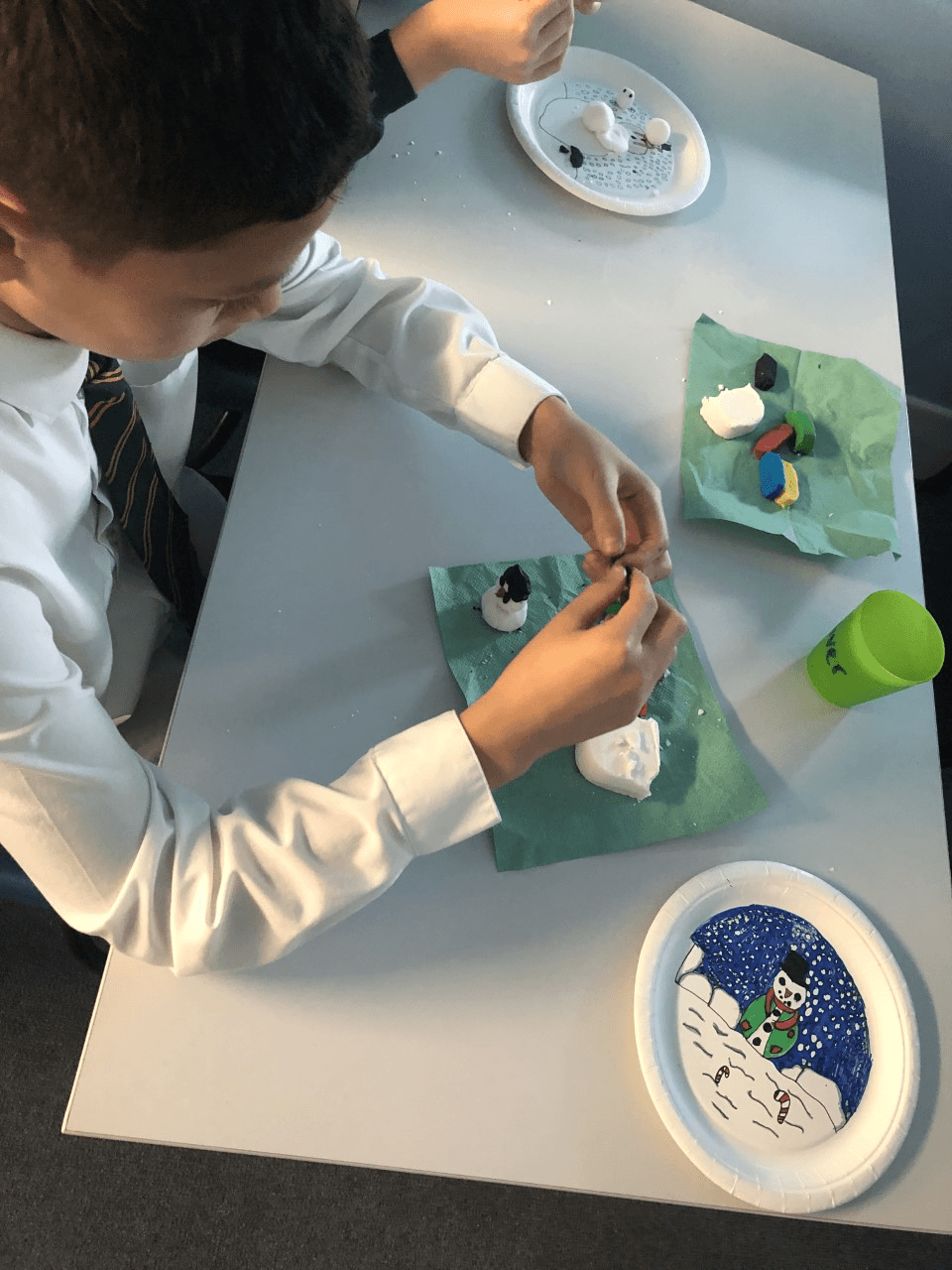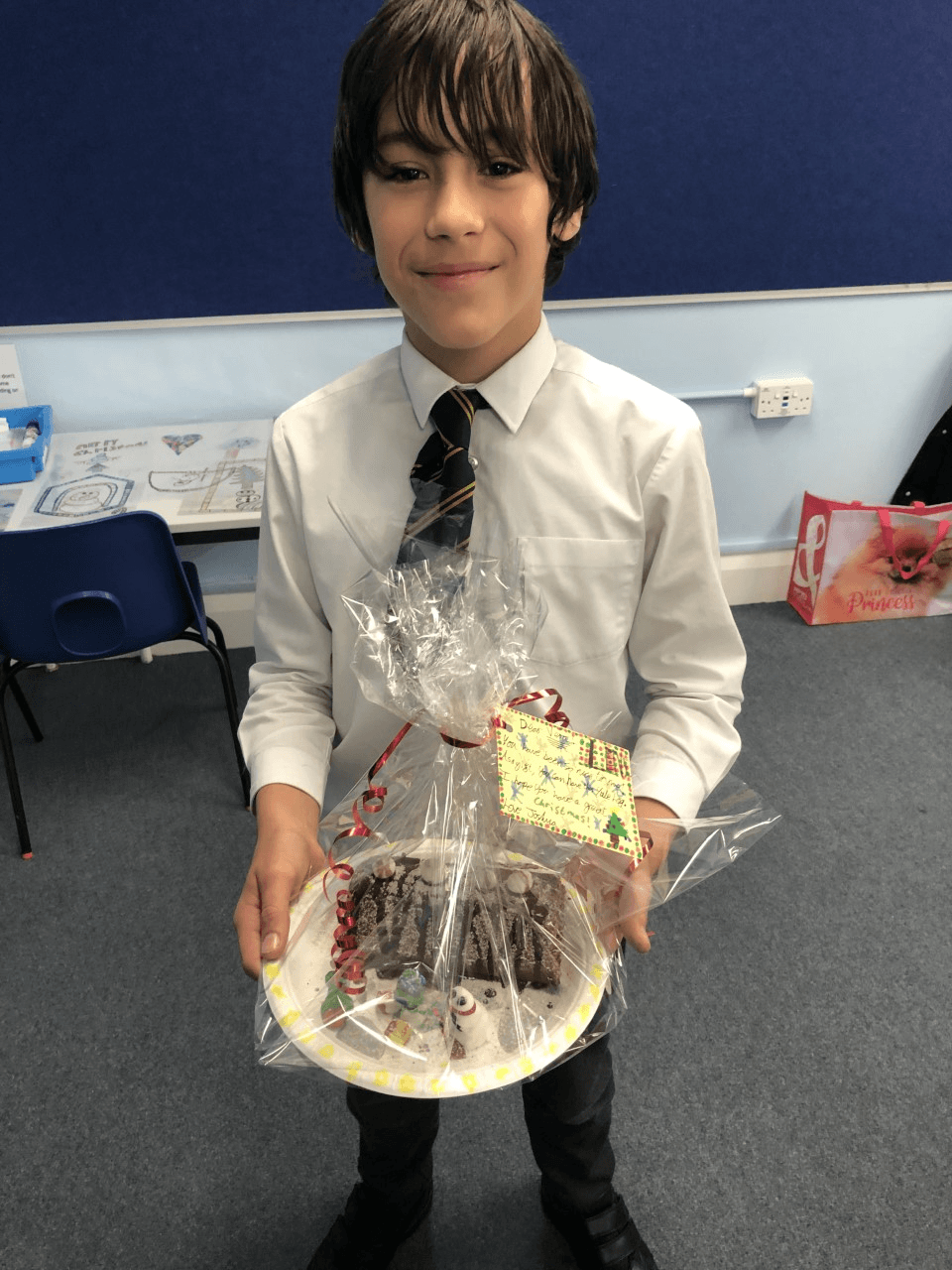 Spirit of Celebration
07.12.2020
This week we got into the spirit and were feeling very festive and excited for the coming weeks ahead.
In our RE lesson, we learned all about the incarnation and looked at John 1:14-18, where the scripture describes the word becoming a human being. We prepared and performed a two-minute 'slot' for a radio programme, outlining what this meant and the expectations upon Christians to live out this belief, particularly at this time of year. They were fun, engaging, informative and interesting - we even included some jingles and adverts!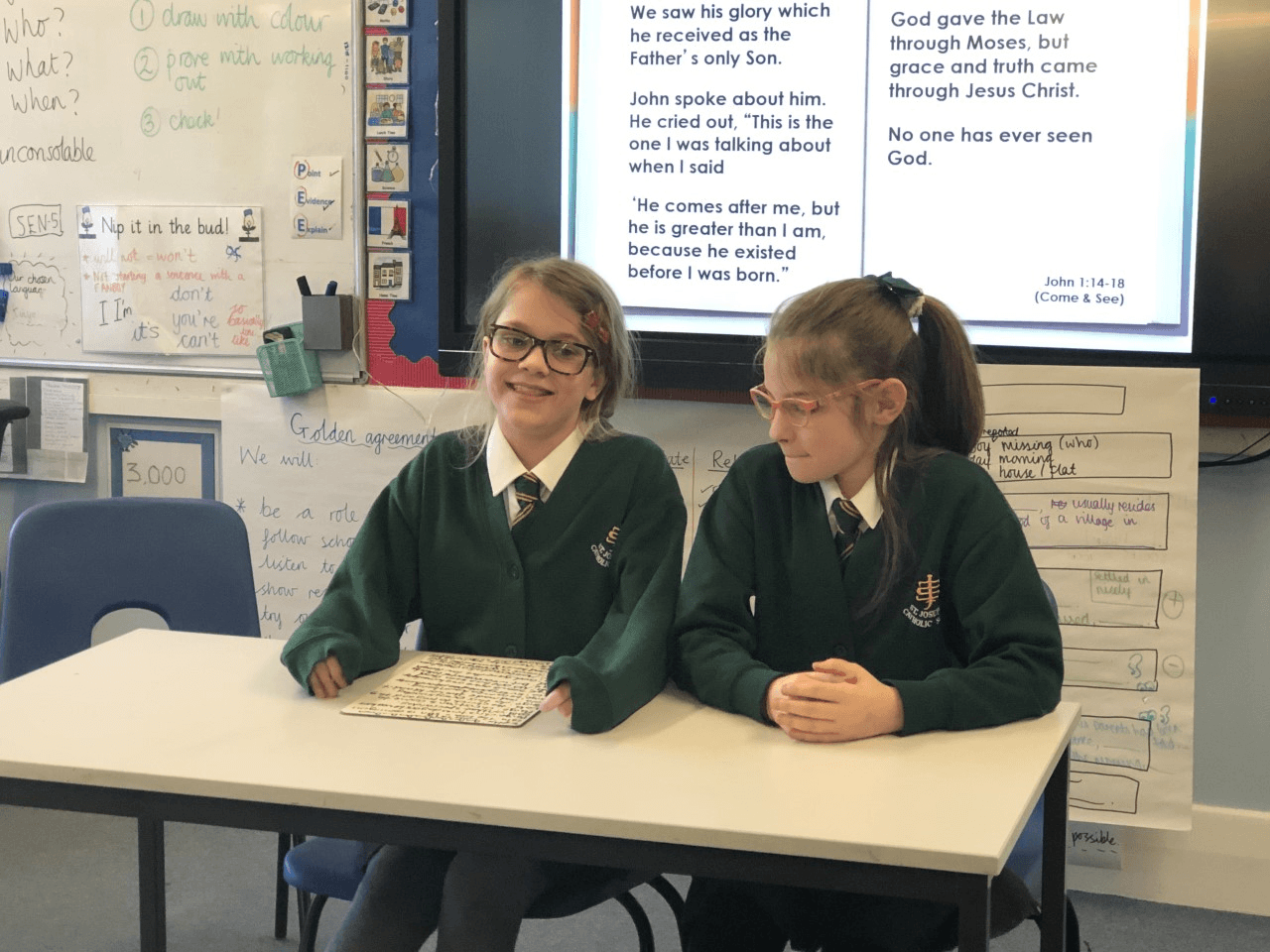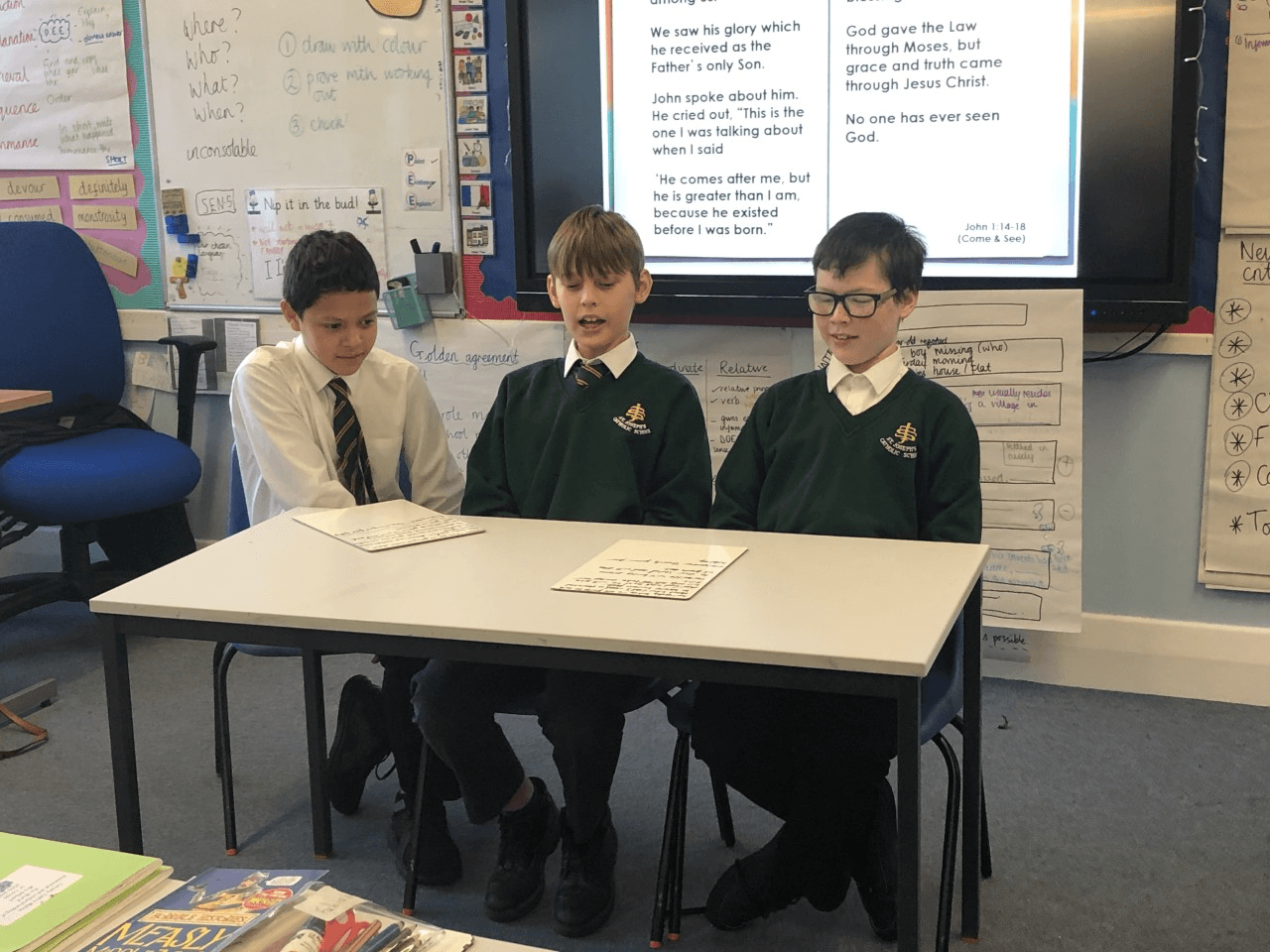 Finally, we celebrated our festive spirit by participating in our Santa Dash! We were speedy and agile across the different obstacles.
Look at us go!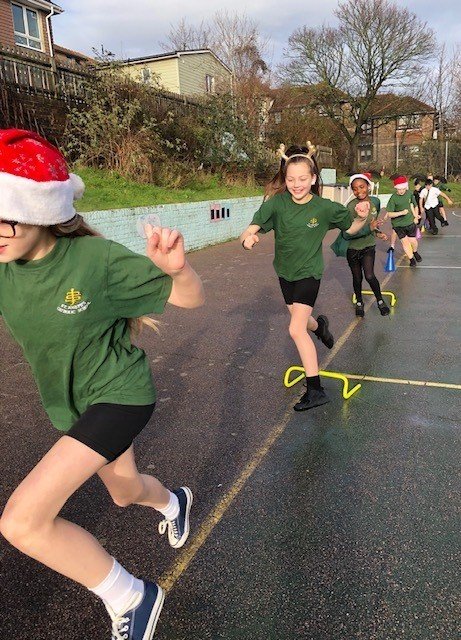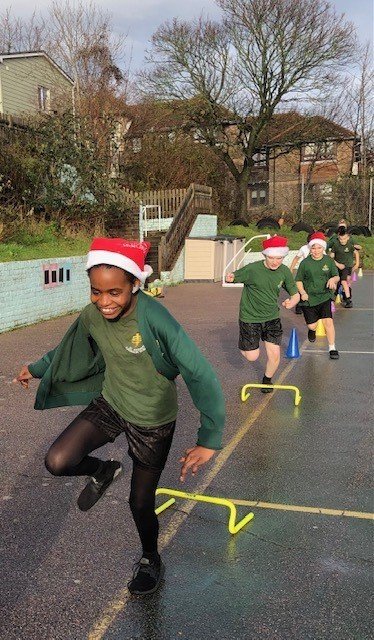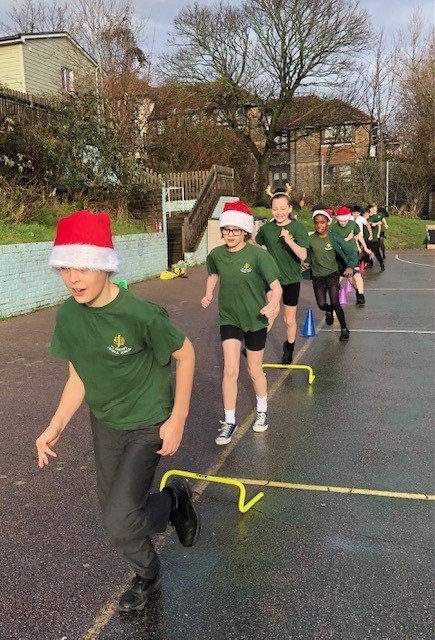 Getting into Character
30.11.2020
We stepped into the shoes of many different characters and people this week, starting with the characters in our book.
Following the worrying disappearance of our main chartacter, Tom, we have decided to help his parents find him by launching an investigation. We interviewed all the characters in hot seating and then followed it up with some dramatic freeze frames to compare the last moment each character shared with Tom and how the characters are feeling now. Next week, we will take our findings from the investigation and turn them into a newspaper report.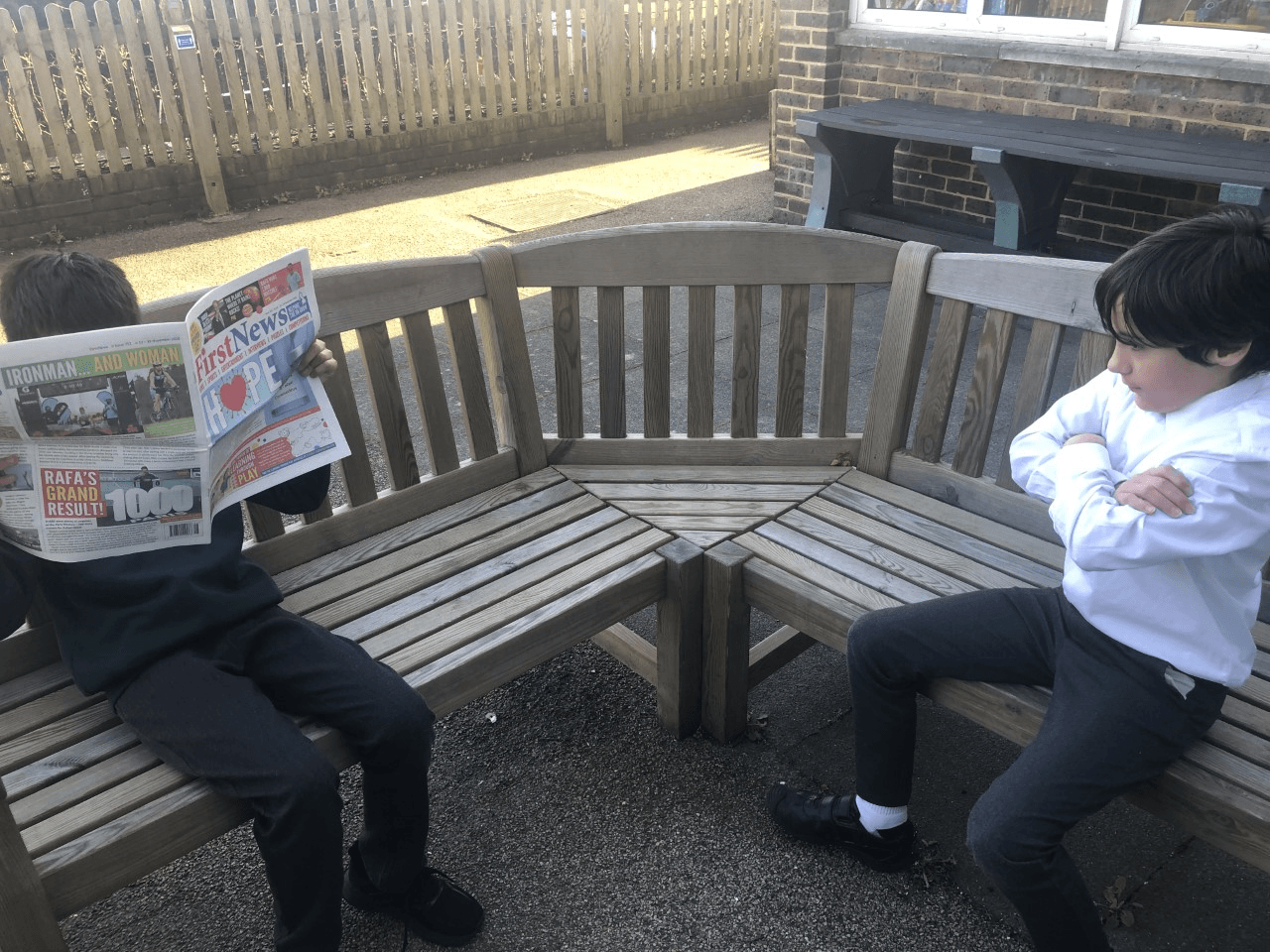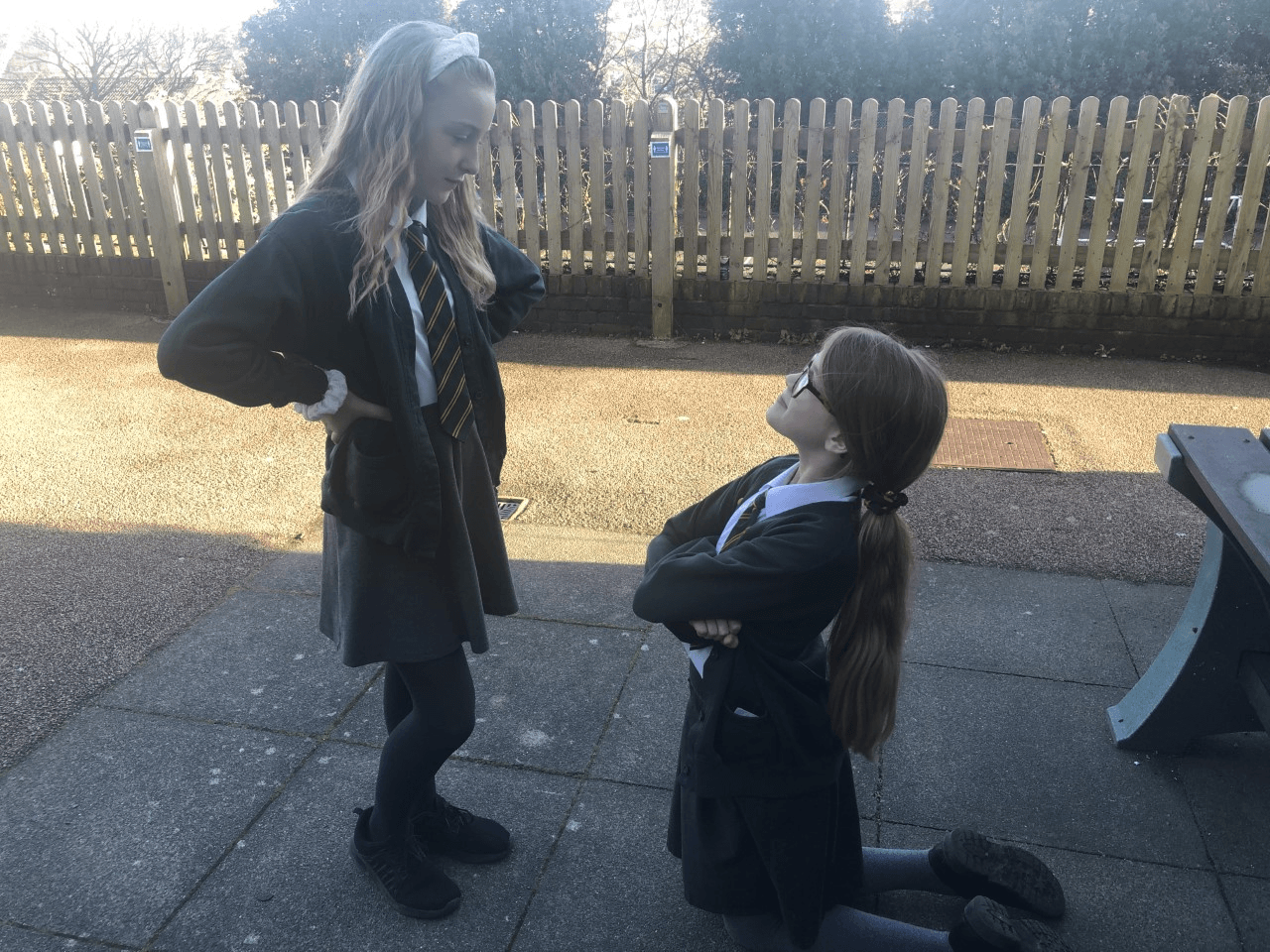 Following this, we became scientists for a day and completed an amazing experiment. We investigated whether or not yeast is a living thing by measuring the respiration rate when given nutrition.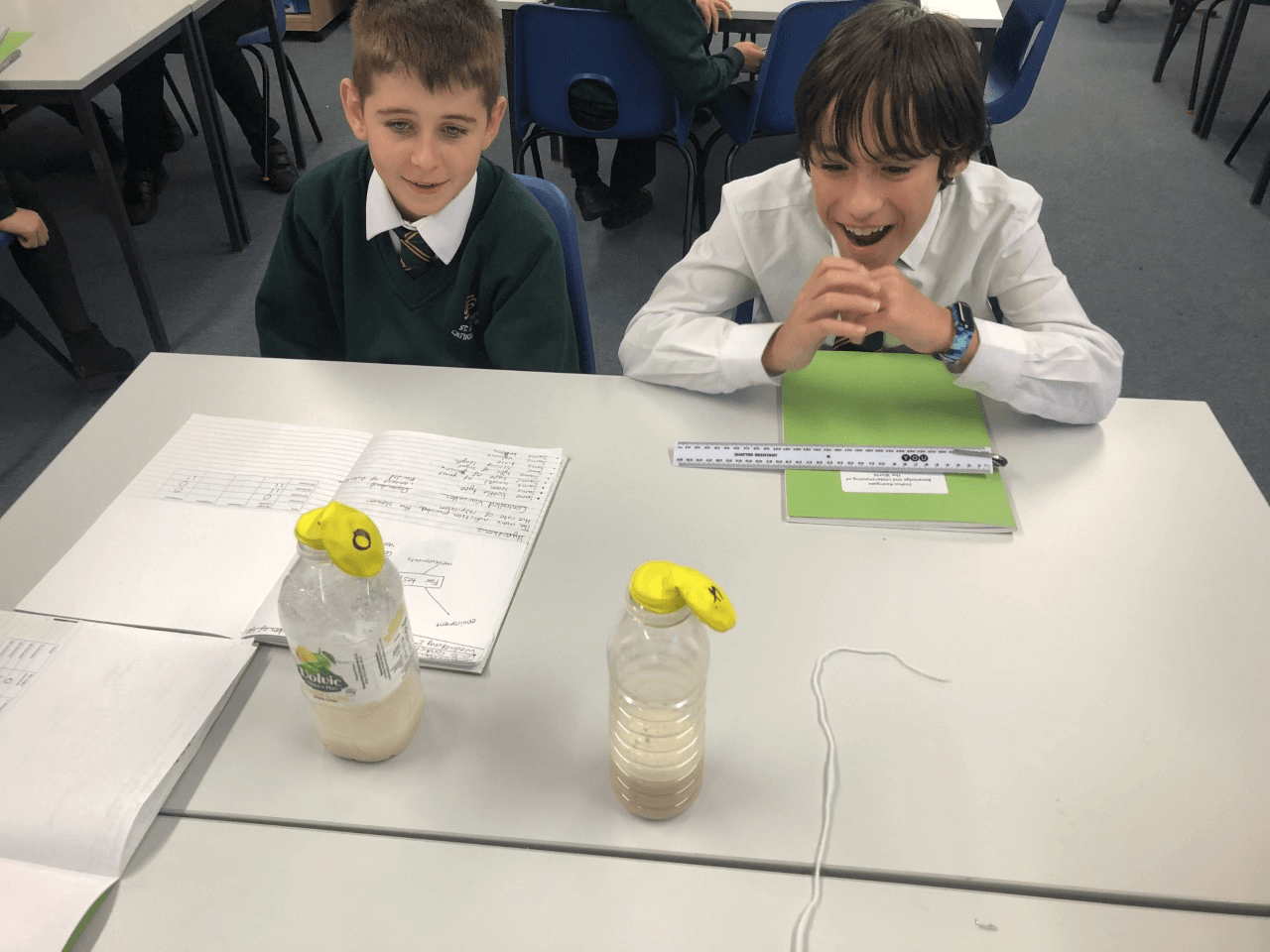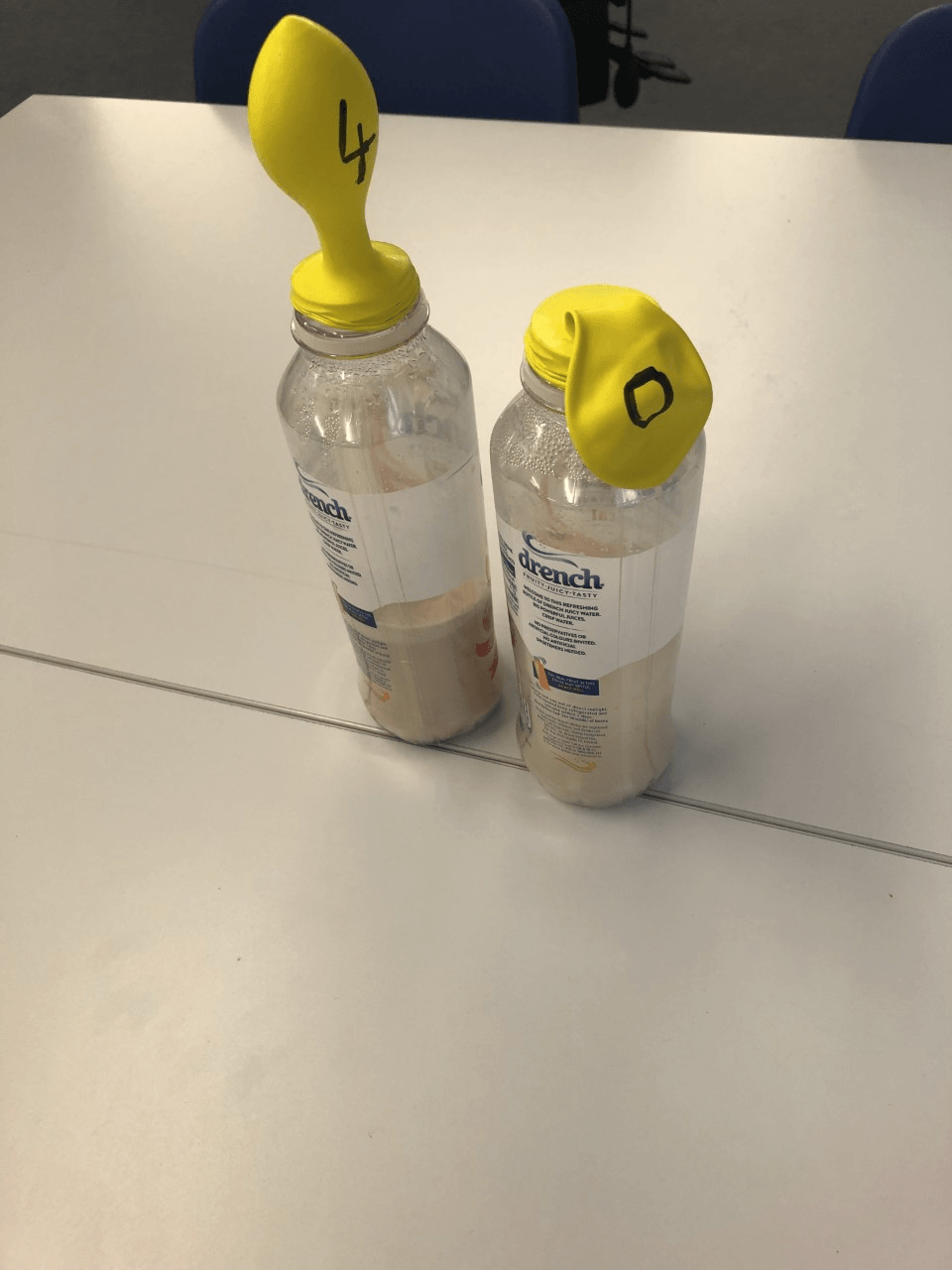 To finish the week, we became Mayans and used their skills to create Aztec mats by weaving carefully using straws. We will be painting and shaping our woven art into beautiful Mayan place mats.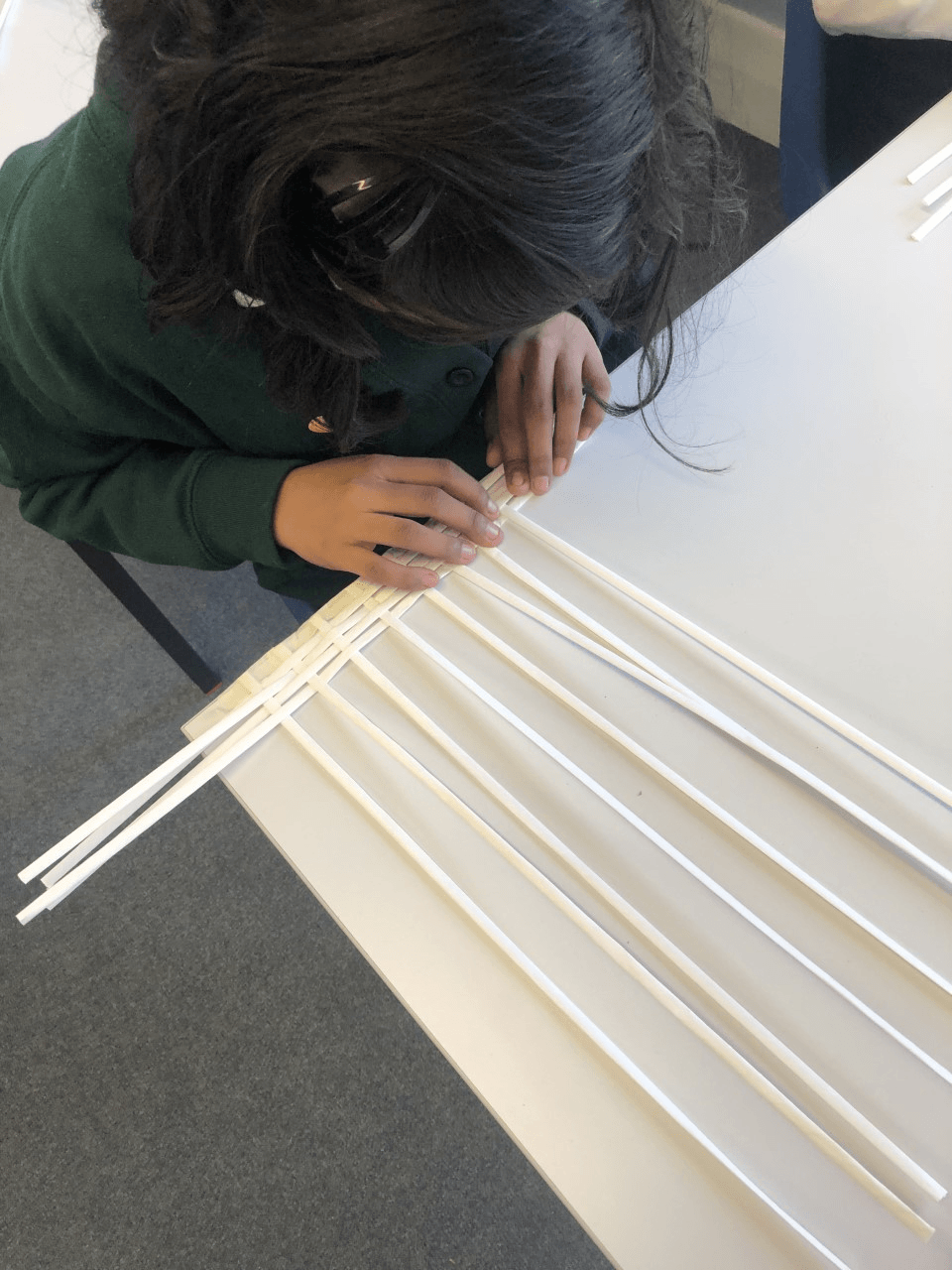 3, 2, 1... ACTION!
23.11.2020
This week, we celebrated some of our outstanding learning!
Having created a beautiful poem describing a garden based on our book 'Tom's Midnight Garden', we created beautiful backgrounds and published our wonderful poems for all to see. We performed our poems and proudly shared with our peers.
Finally, we finished our week off with a great celebration of our IT learning, where we have been creating our app ideas following thorough research. We filmed these in our project teams in the hope of an investment in the 'Dragon's Den' in the following couple of weeks!
Wish us luck!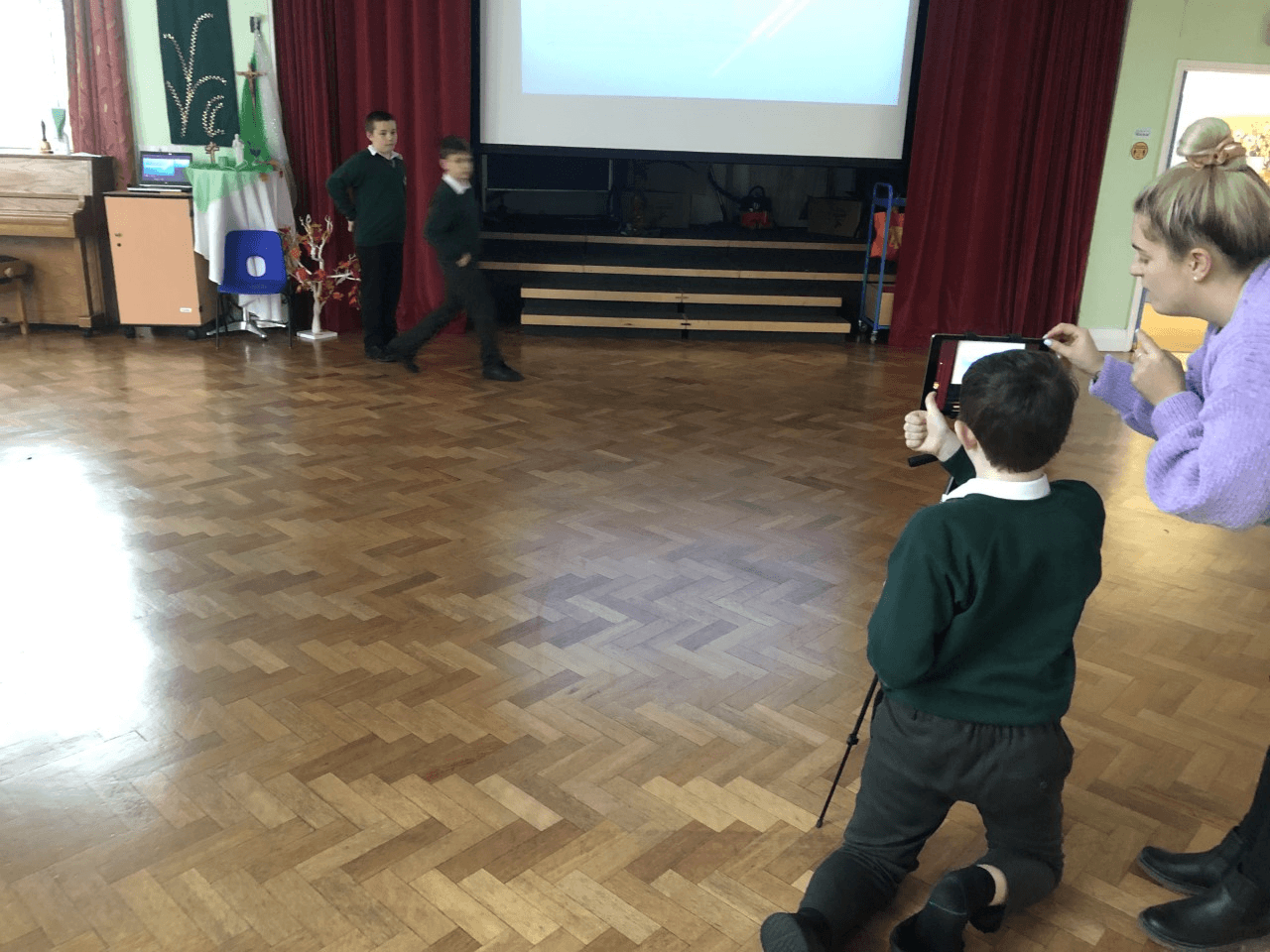 Anti-Bullying Week
16.11.2020
We worked on our teamwork by completing several different activities which strenghtened and challenged our relationships with one another. We shared compliments and advice with one another and decided our motto for the class would be 'united we stand'.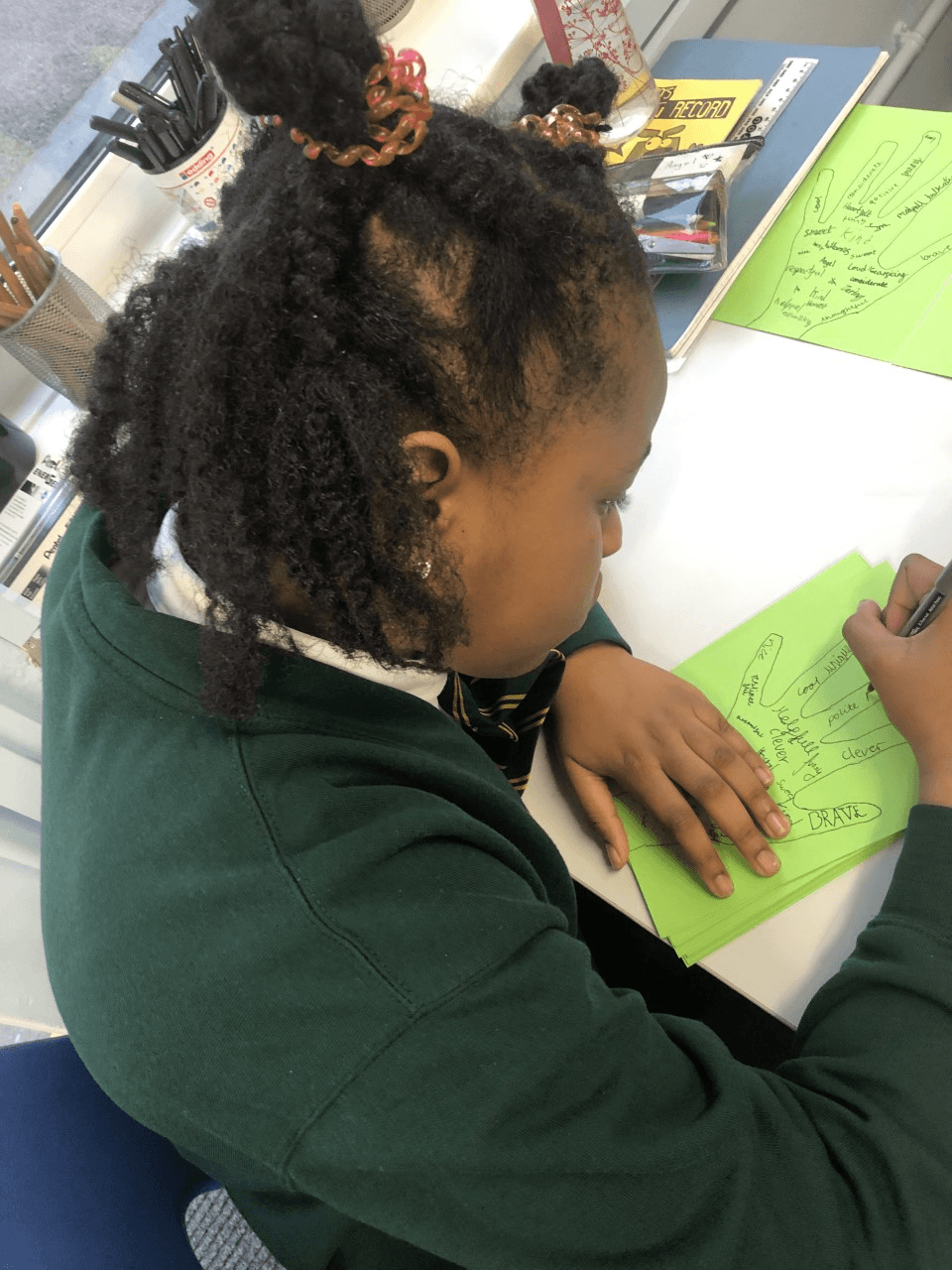 It was the launch of division in mathematics, where we created our own long division houses to use in our lesson. With a swift introduction, we met the 'division family' who live in the house and help us through our steps of long division. We follow the levels of the house to complete long division of larger numbers accurately.
Spotty Week
09.11.2020
In celebration of Children in Need, we looked carried out lots of spotty activities.To start off, we learned how to ask for and tell the time in French to the nearest hour and half hour. We played a spotting game where we matched the time on the clock to the time in French.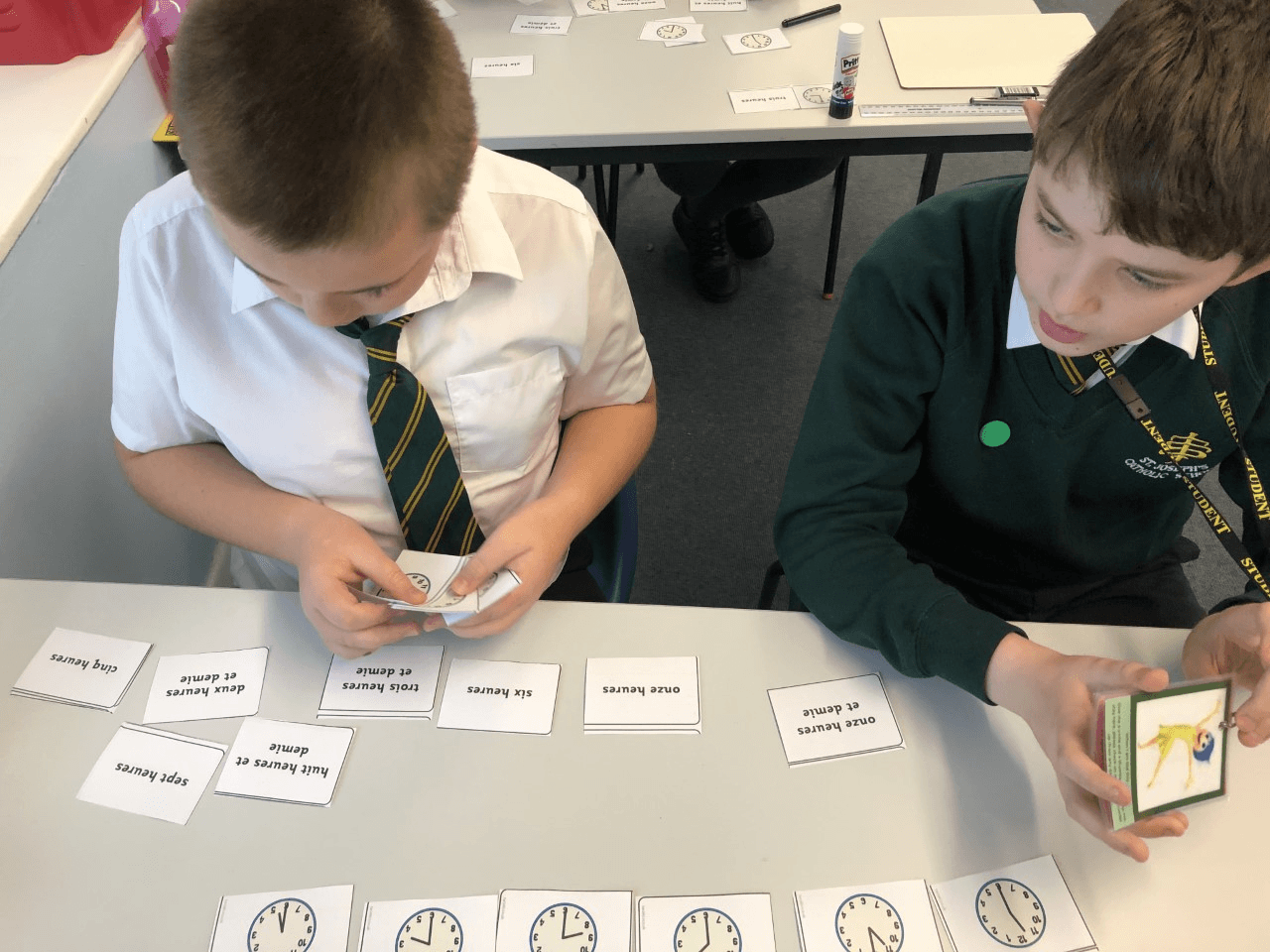 Based on our topic theme of 'Mayans', we learned about an artist who has looked at and taken inspiration from Aztec art. We then recreated a piece of art by using different mediums and, using cubism, created wonderful bright spot/squared backgrounds to modernise the inspired piece. I am sure you will agree, they are fantastic!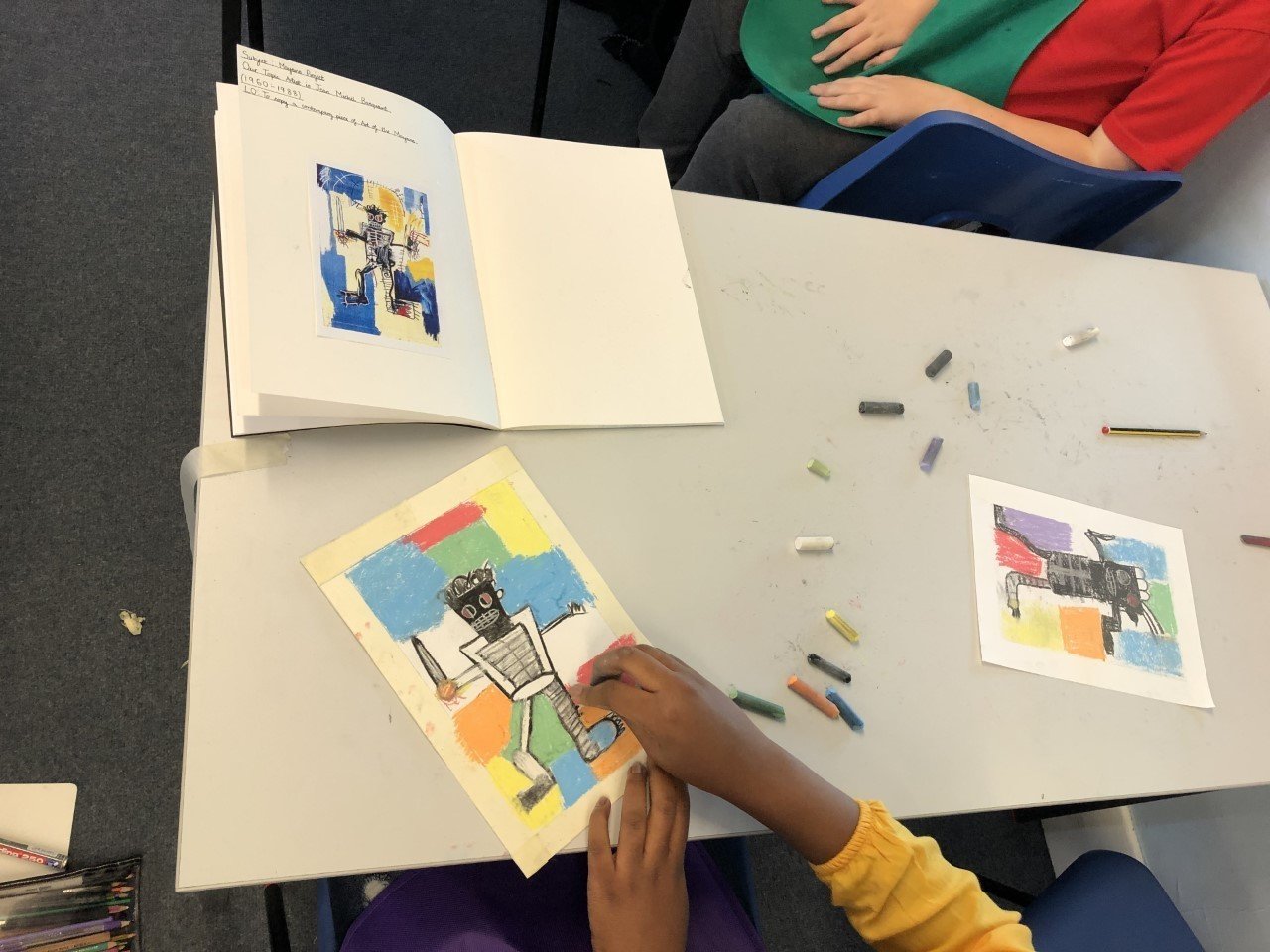 Having looked at the Mayans, we discovered and learned how they were able to write numbers and codices in order to communicate and trade with one another. We were able to answer questions and solve the Mayan number quiz as well as writing our own Mayan numbers.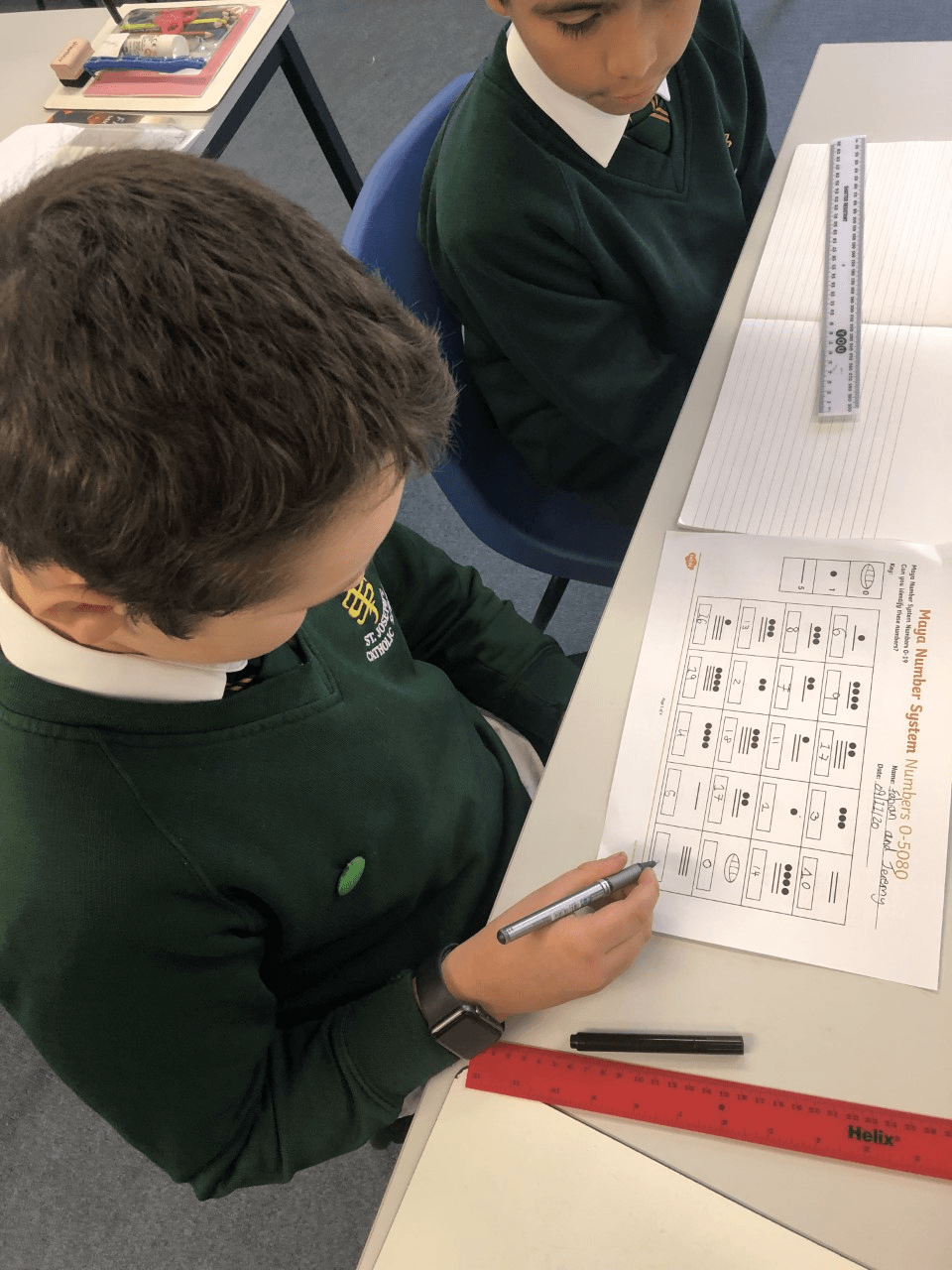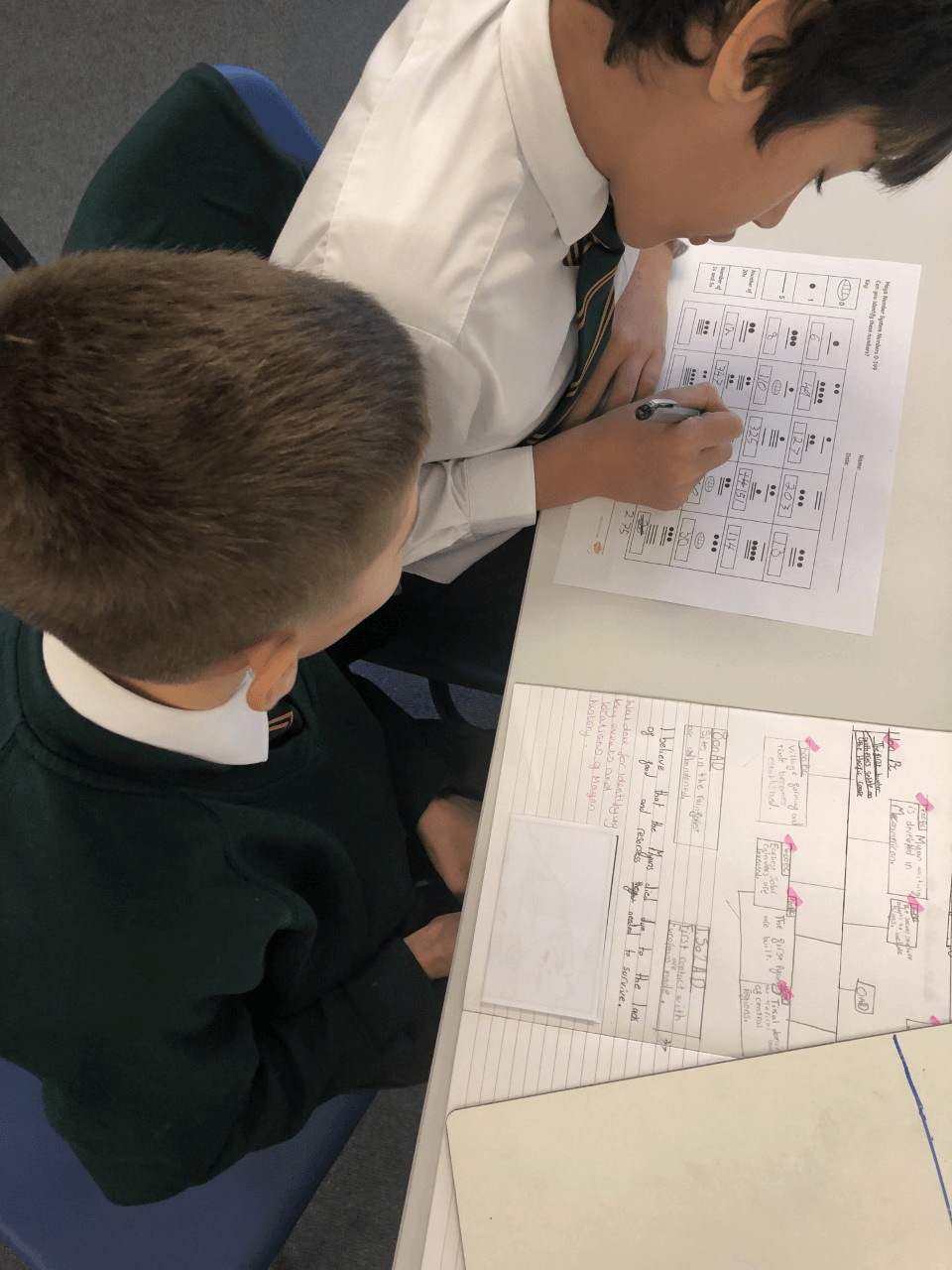 Finally, to finish our spotty week, in hockey we continued to practise how to dribble and guide the ball using a hockey stick. We dribbled around the spots on the floor and learned how to direct and move to empty field space by avoiding the spots.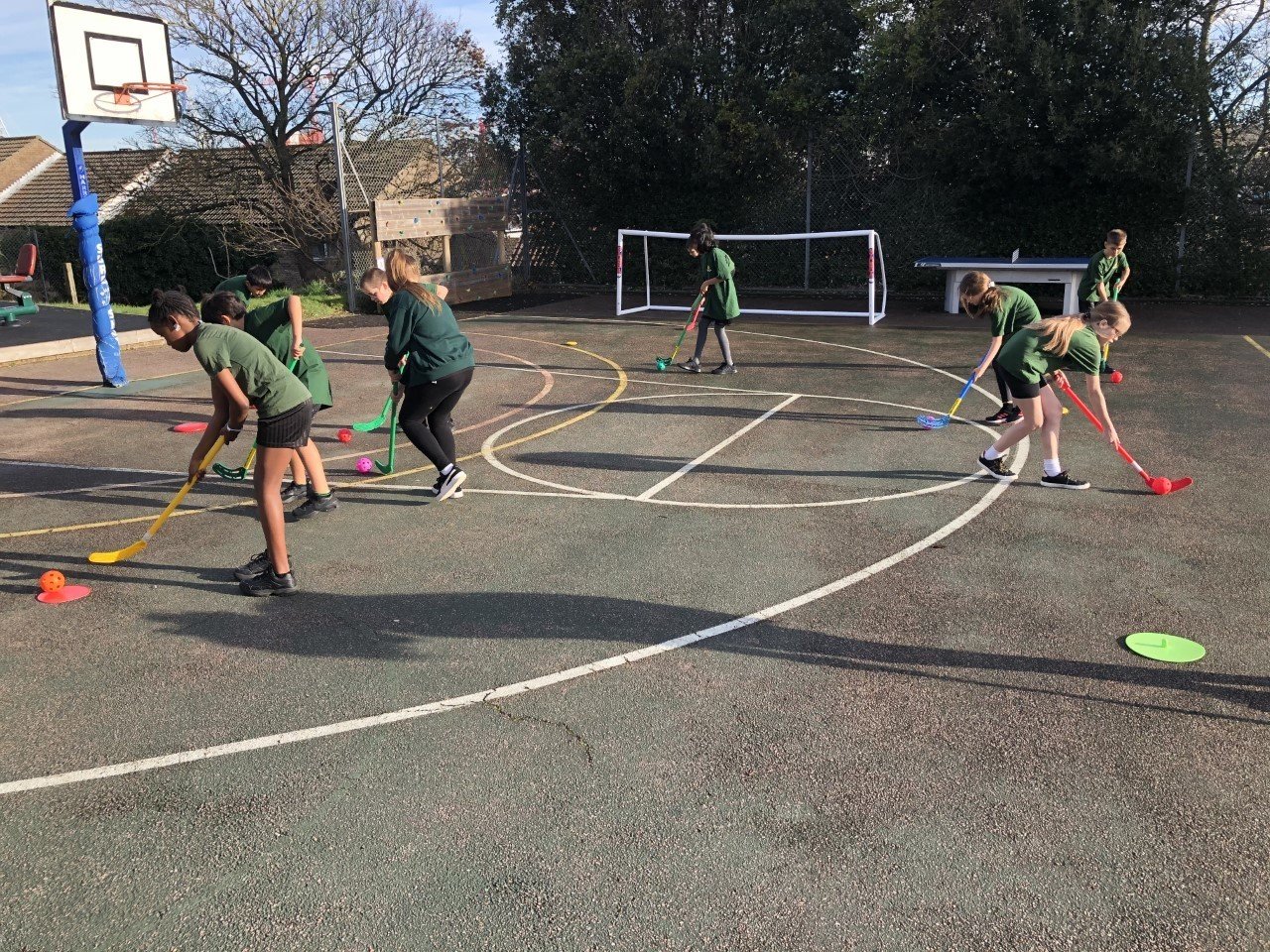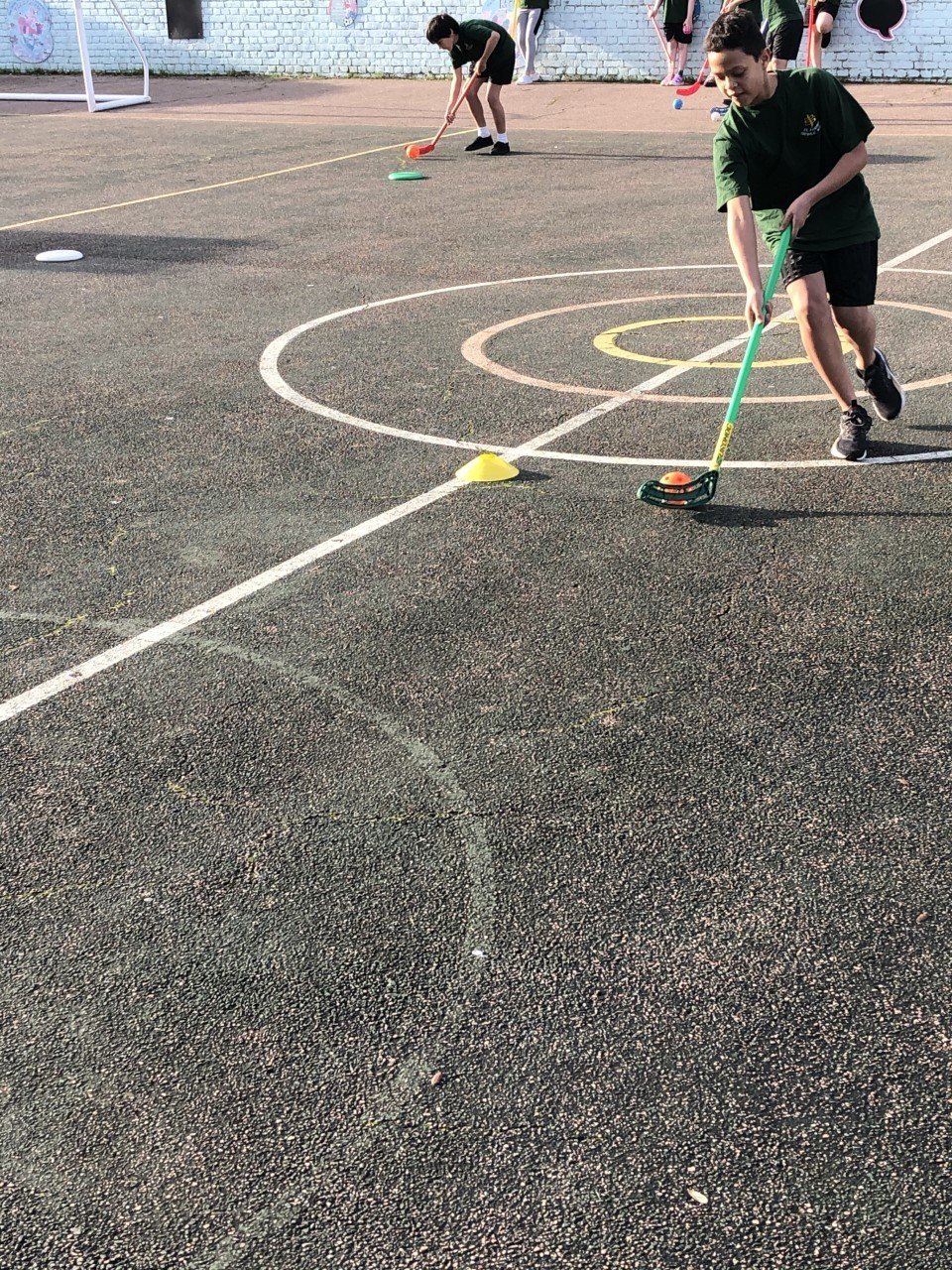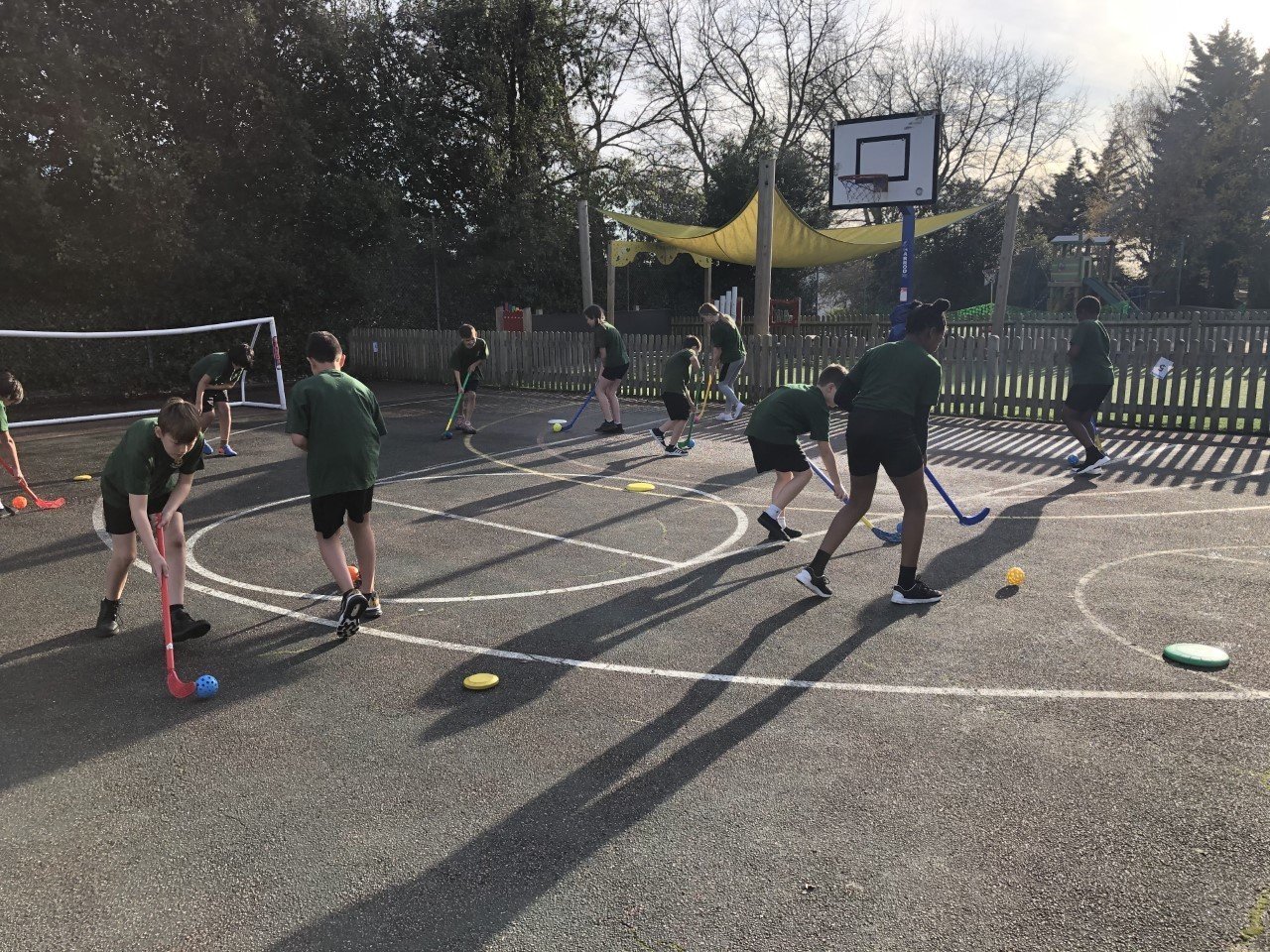 The Importance of Time
02.11.2020
Following our well-rested half term, we have started this week with lots of activities which focus on building resilience, determination, patience and self-esteem. We had a special workshop with 'SafetyNet' which allowed us to focus on taking time for ourselves and identify the important of our wellbeing with mindful activities.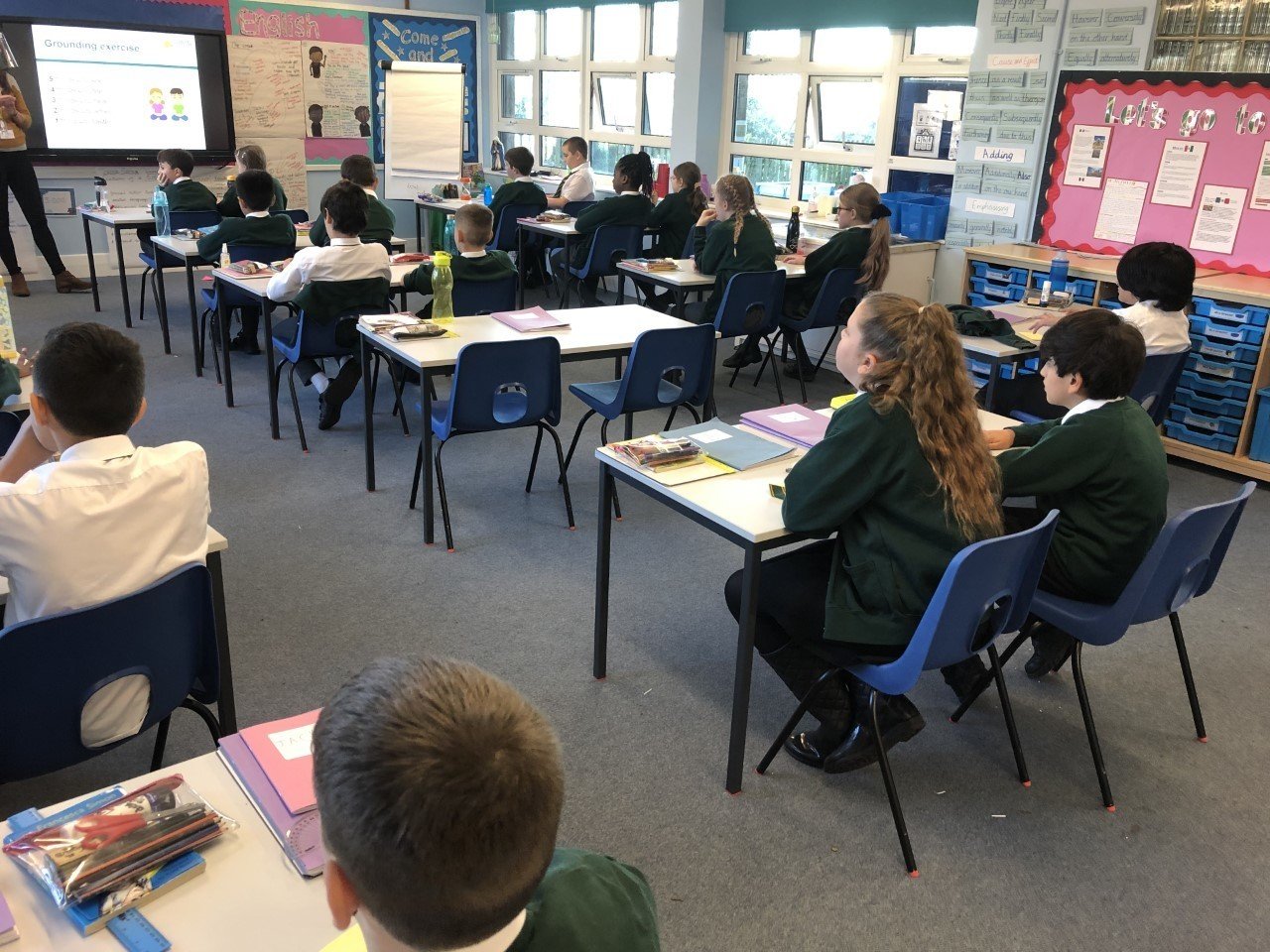 We also looked at how time can be recorded using a chronological order on a timeline. Looking carefully at the Mayan timeline, we identified key events and times of the Mayan history. Additionally, we made predictions of what we thought may have happened to the Mayans in relation to their mysterious 'disappearance'.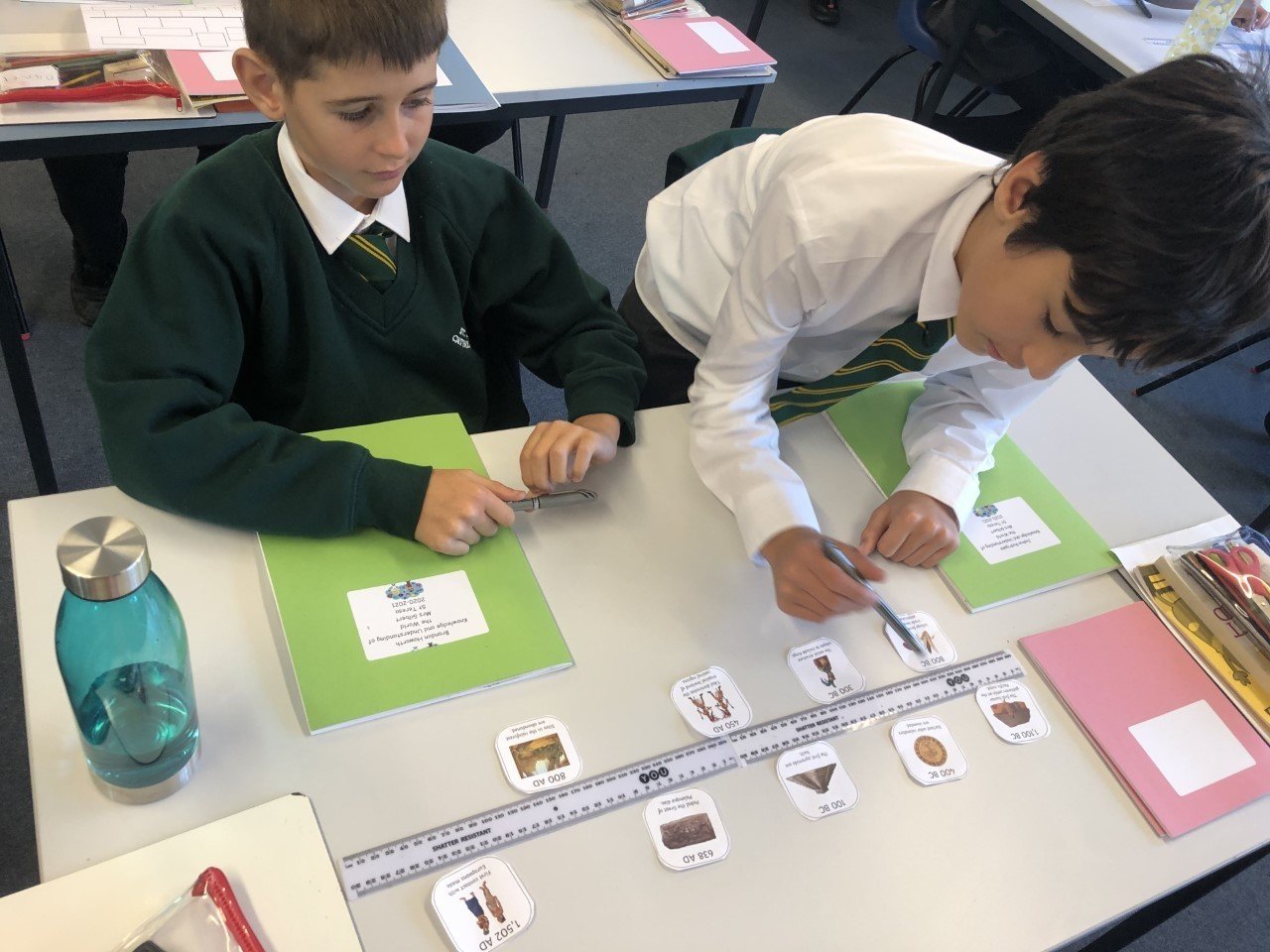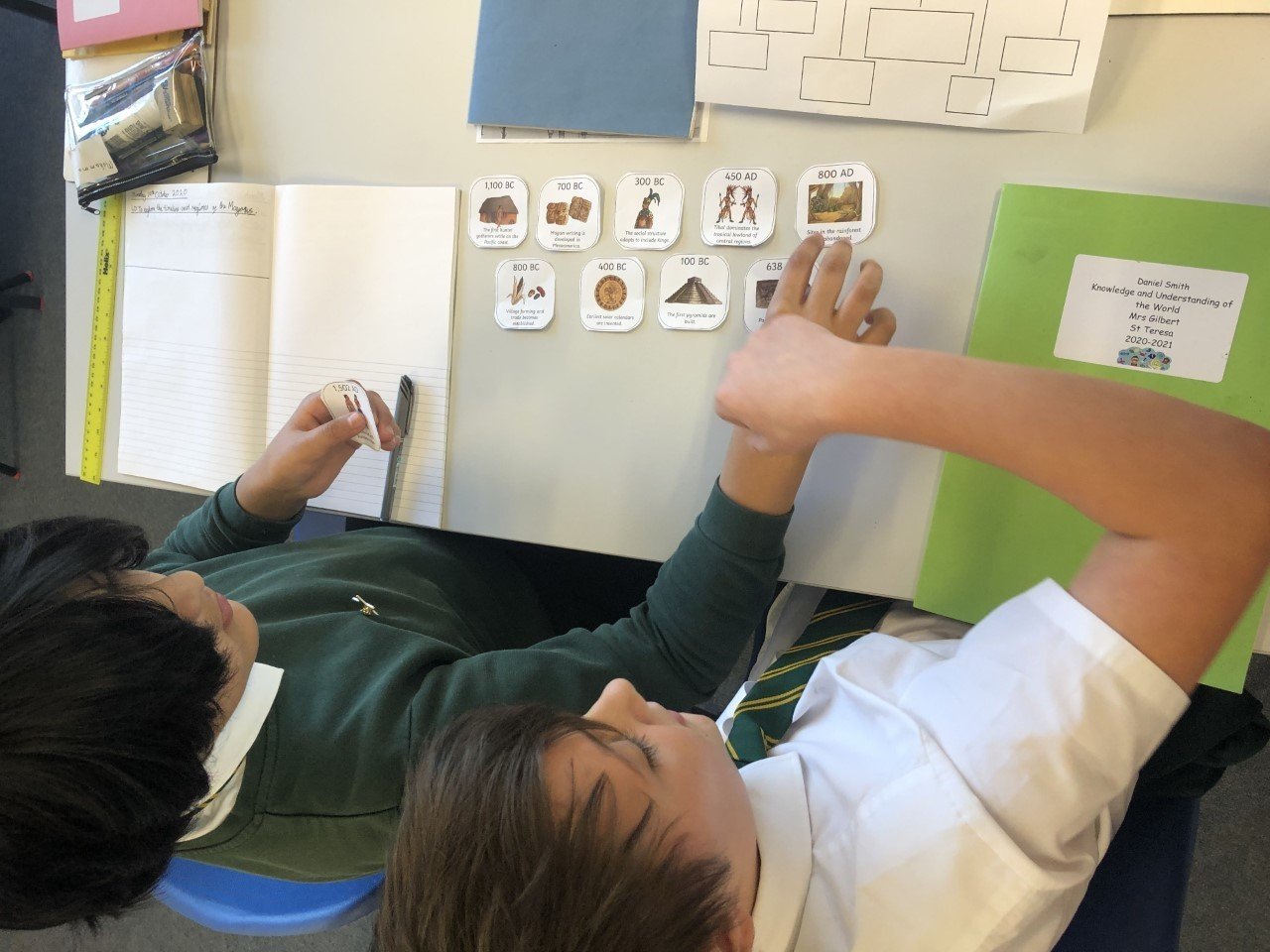 Finally, we began this half term's PE focus, hockey! We practised using the equipment with care and confidence. We were able to identify the importance of timing in movement and patience when guiding the ball into different field spaces.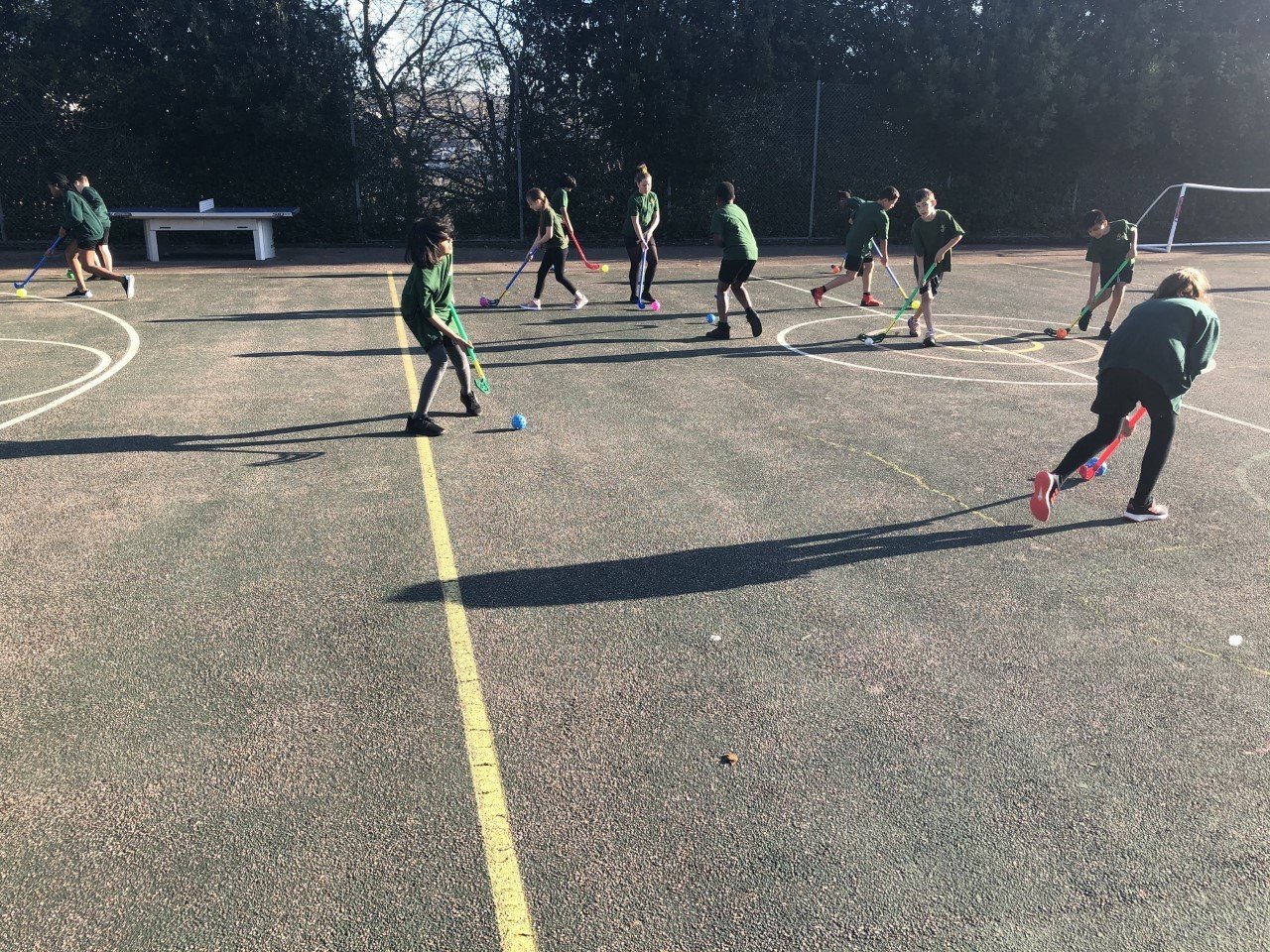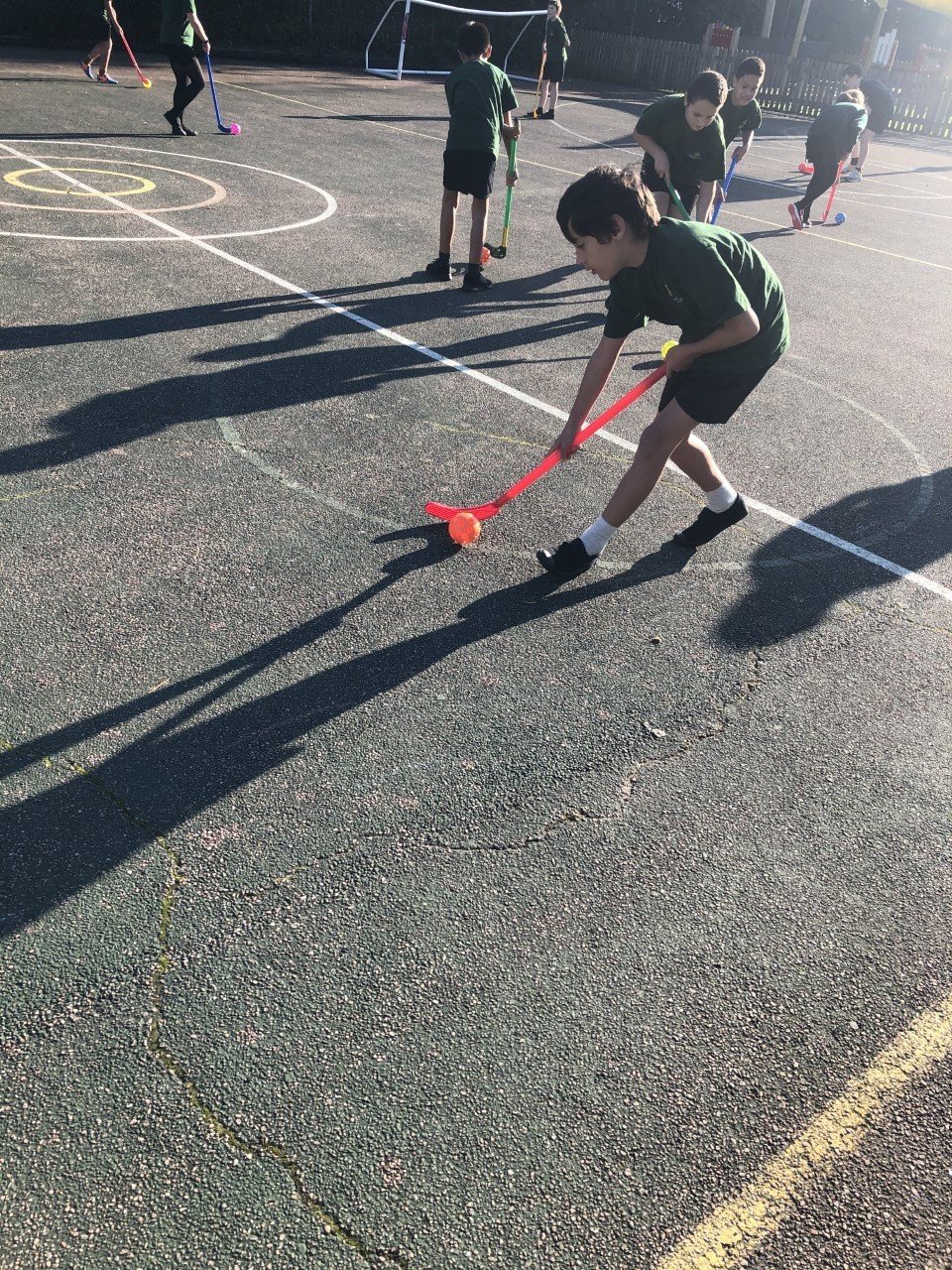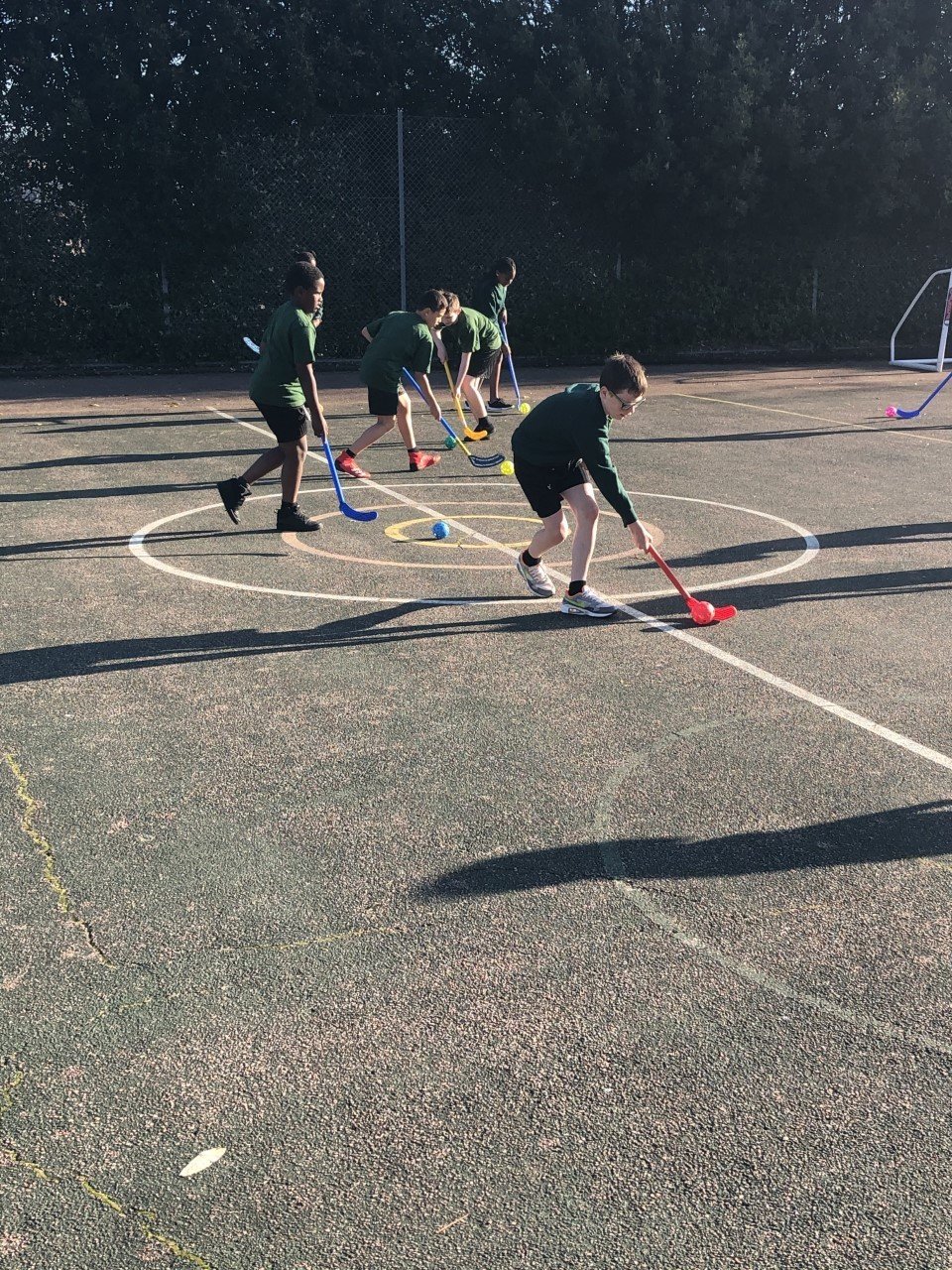 Mexico Madness
19.10.2020
We have produced some fantastic art this week which was inspired by different aspects of Mexico and its culture. We looked at a famous Mexican artist, Frida Kahlo, and created still-life portraits as well as Mexican landscapes and colourful sombreros.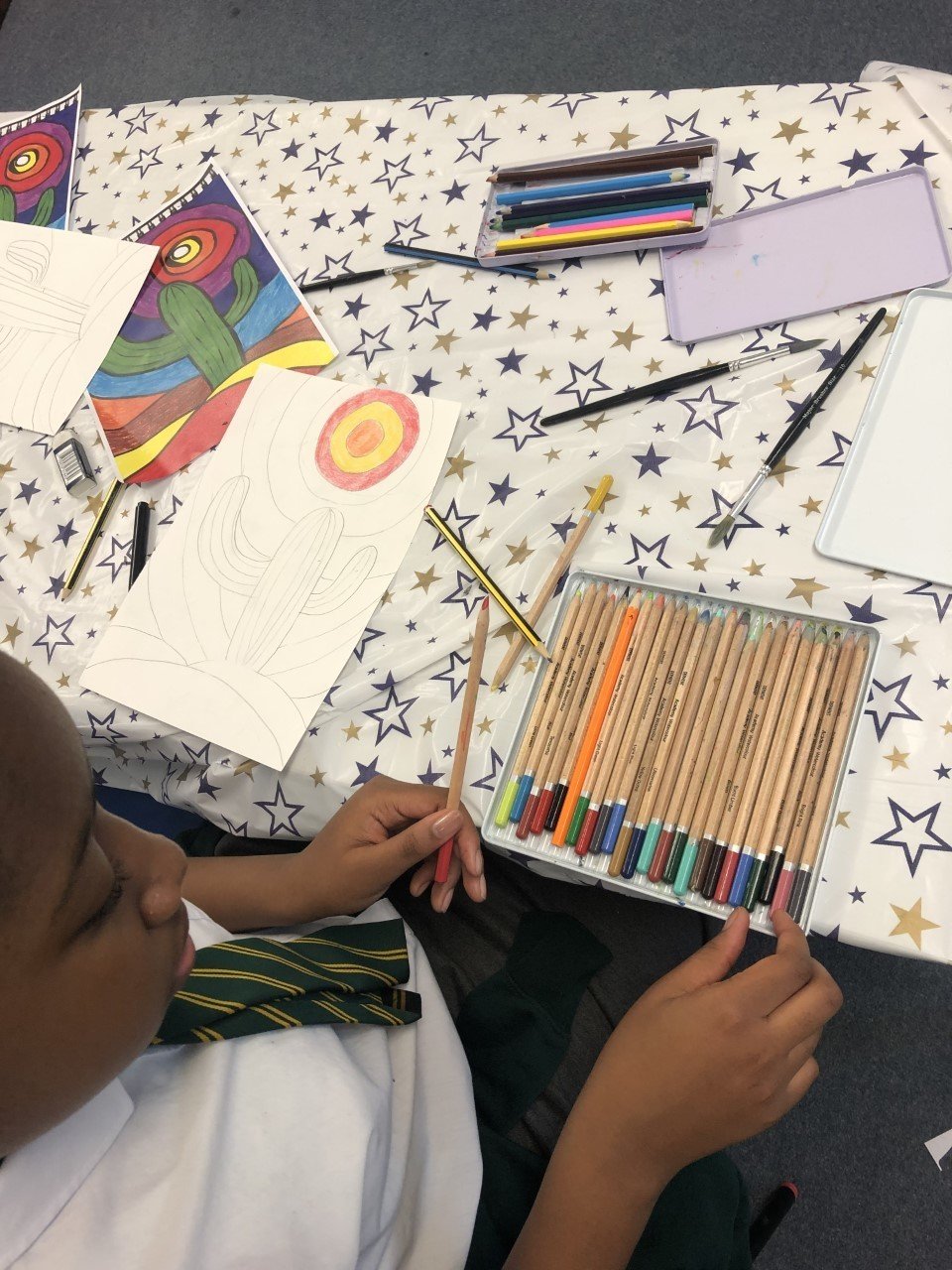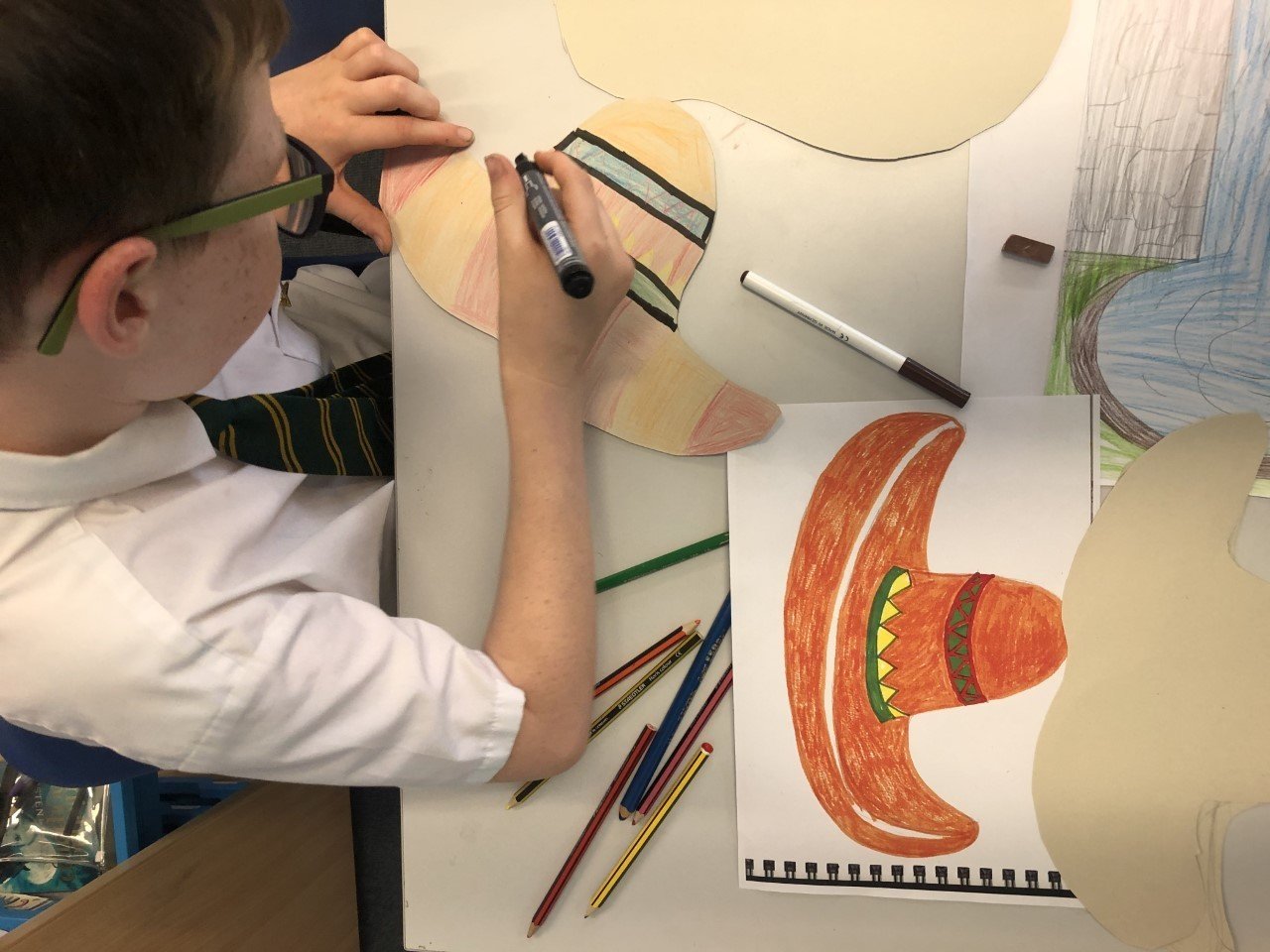 With a great bang, we finally preformed out Mexican dances which we have been practising in PE. We demonstrated great teamwork and co-ordination in our dance groups and were able to execute some great and well planned dance moves!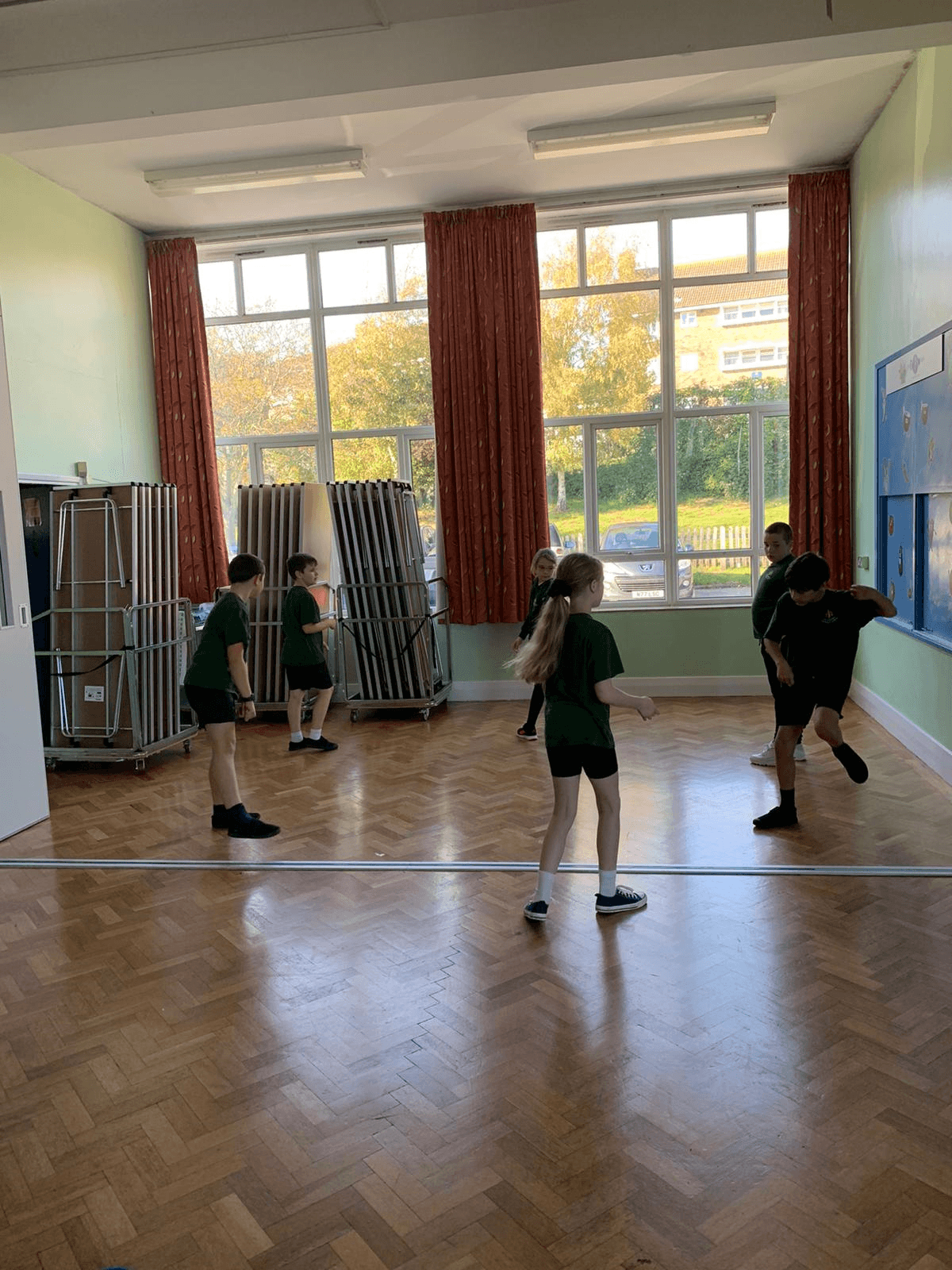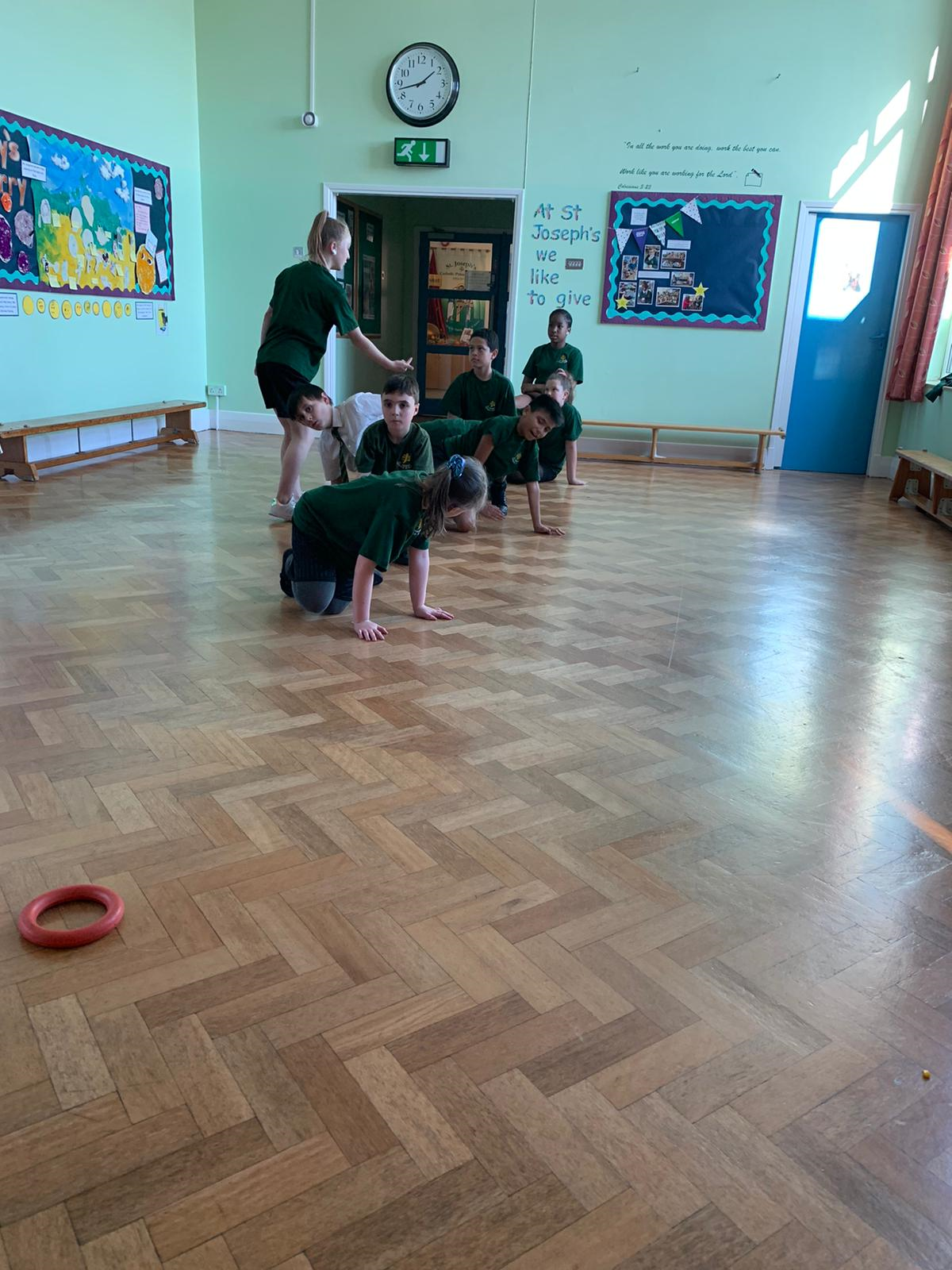 Getting Creative
12.10.2020
In maths this week, we have started to recap and consolidate our understanding of multiplication. We explored different models and methods for calculating and solving multiplication problems. We loved using the resources available and, creatively, demonstrating our understanding of multiplication.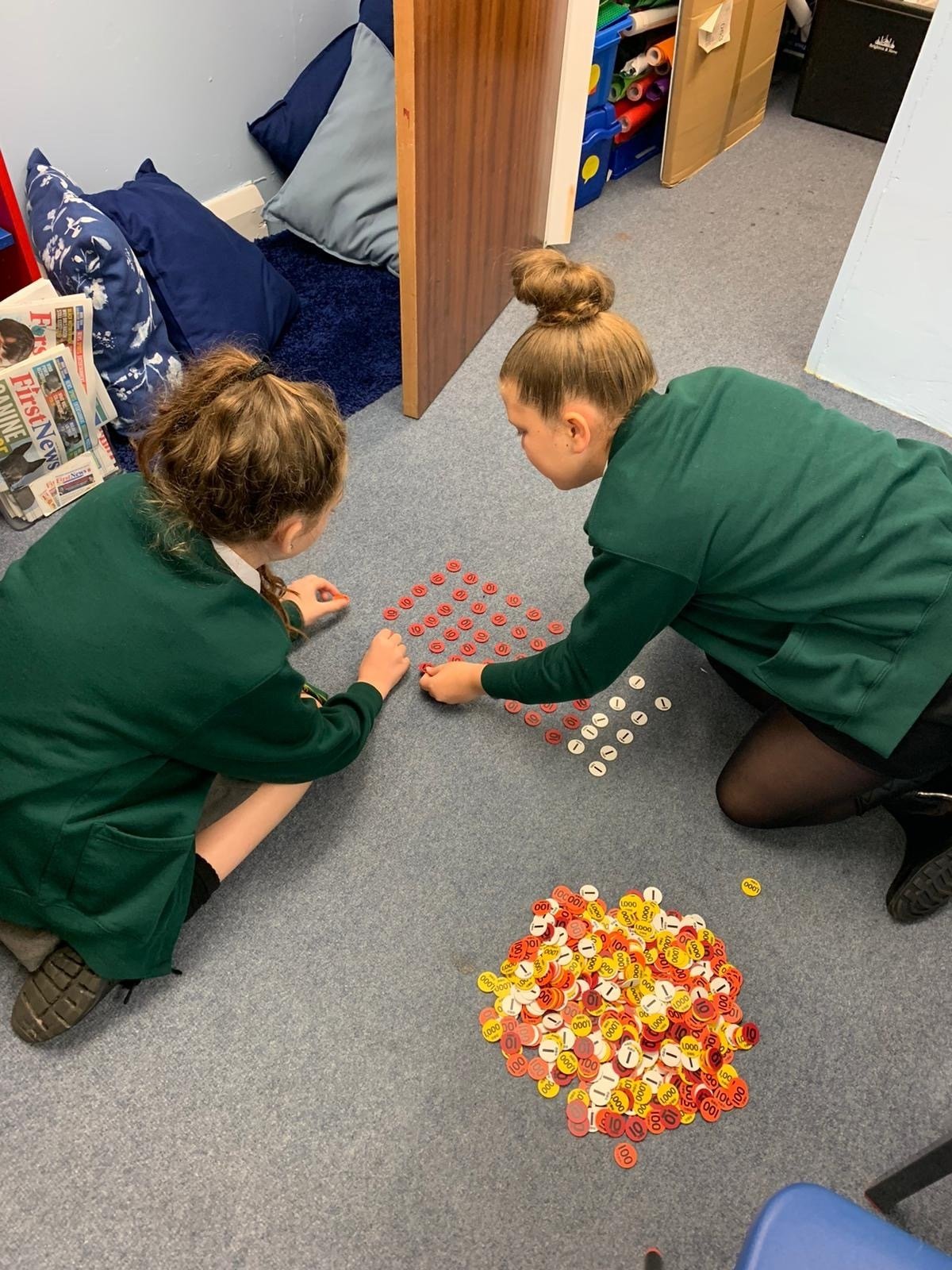 Additionally, in IT, we have been researching, planning and drafting ideas for our thoughts on a latest app. Thoughtfully, we have individually created applications which are supported by thorough research. We will soon be designing and pitching our app ideas in the hope of 'investment'. Watch this space!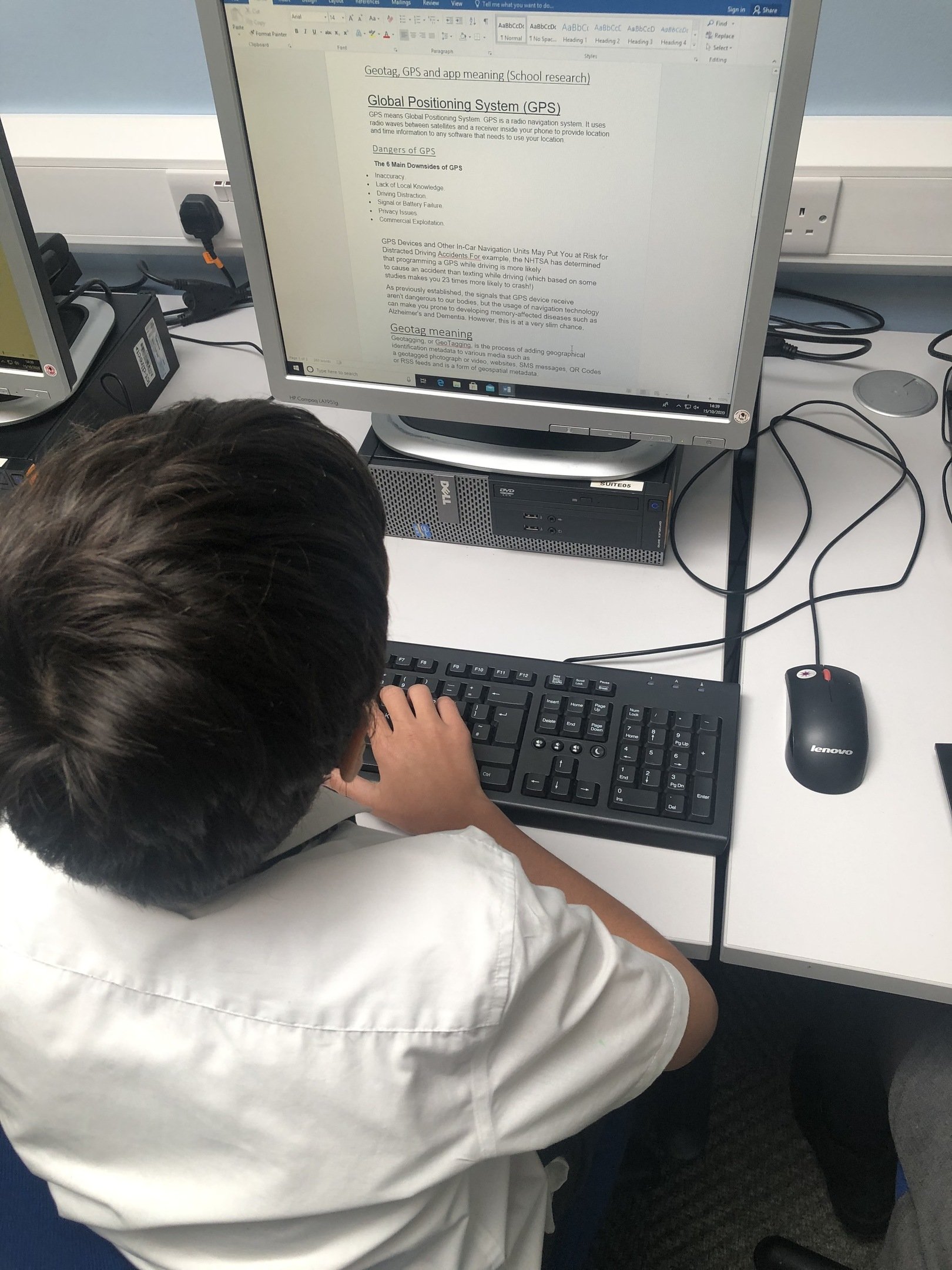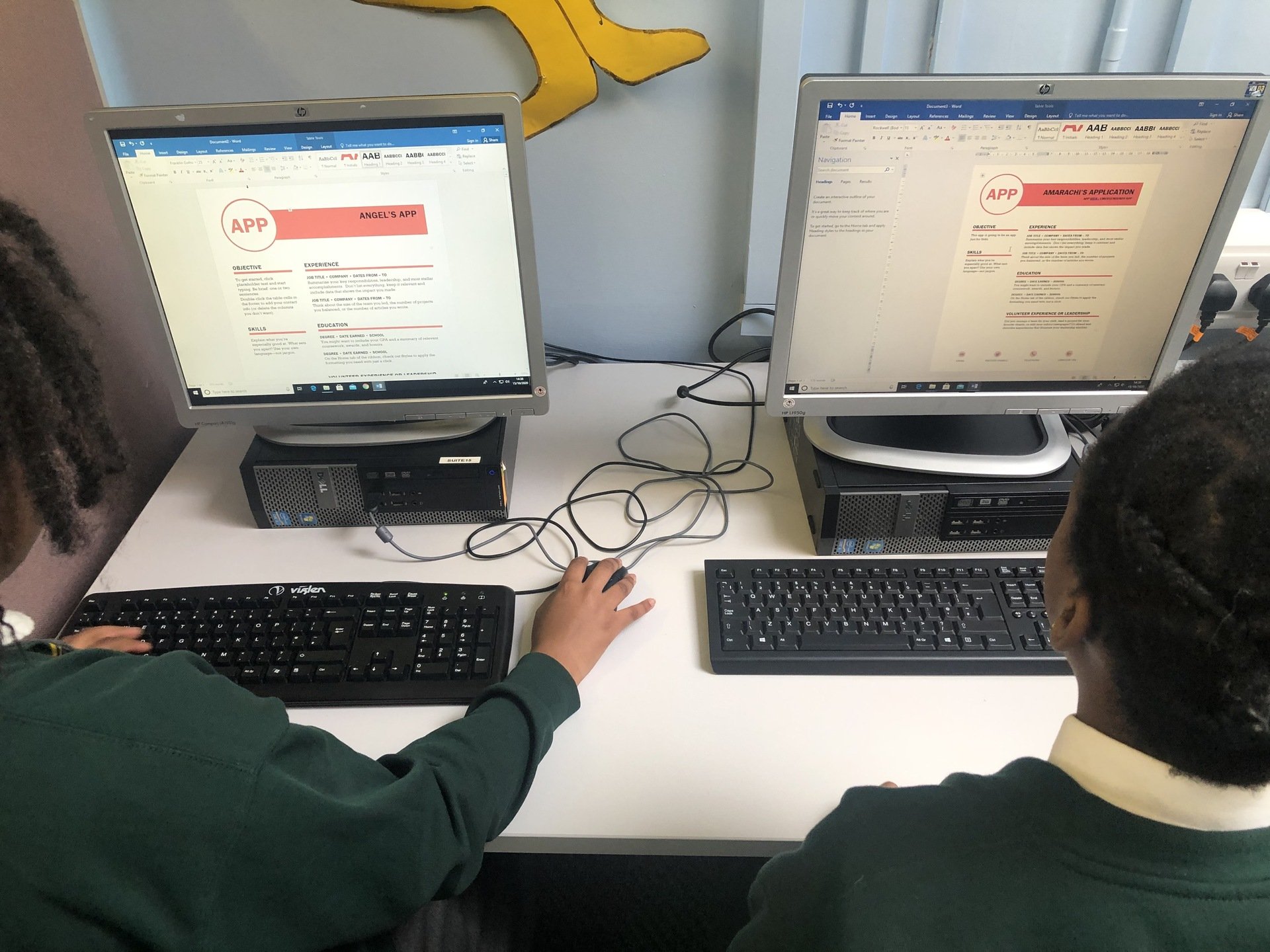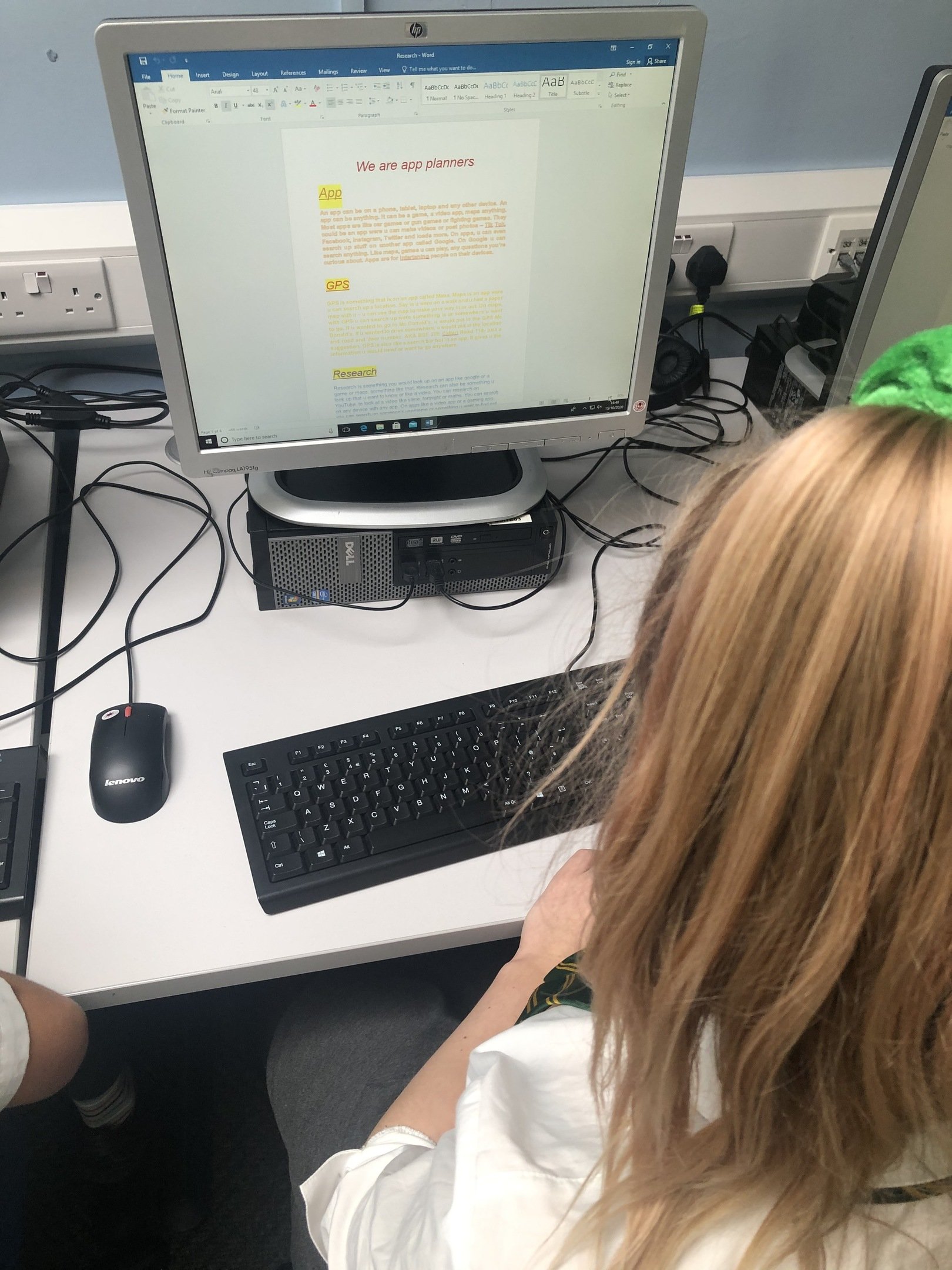 To celebrate the beginning of harvest, we have created still portraits of a variety of different harvest fruits and vegetables to create a large class 'harvest'. We are very proud of the numerous pastel drawings displayed at the back of our classroom.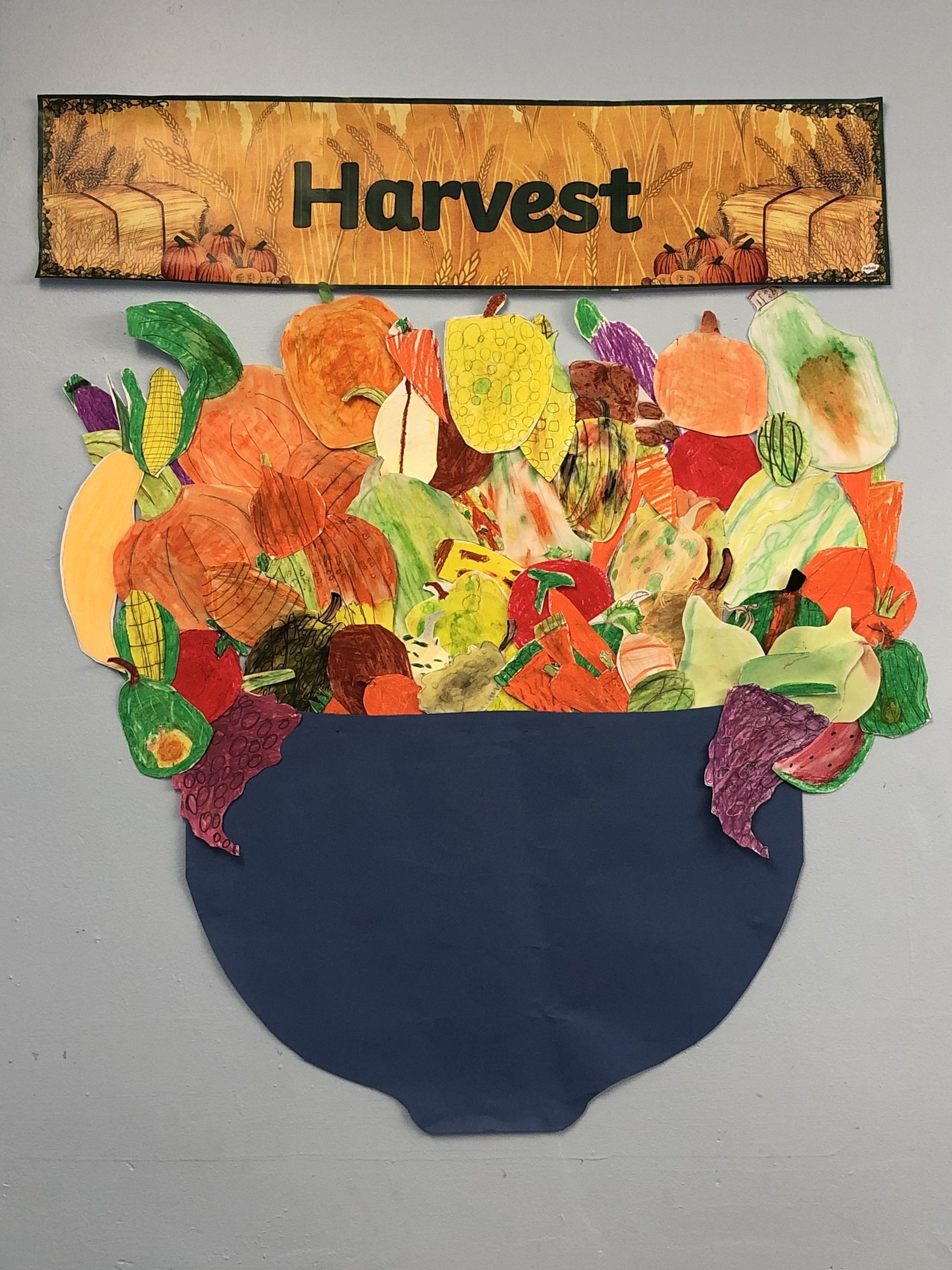 Finally, we continued to explore how our character in 'The Journey' currently feels, surrounded by the 'deep dark forest'. We listened to 'The Dark' by Lemony Snicket and discussed how authors use darkness to cleverly generate a sense of uneasiness and fear for the reader. In order to create a suspense narrative next week, we applied our artistic skills and flare, whilst listening to the book description, and demonstrated our imagery of 'darkness'.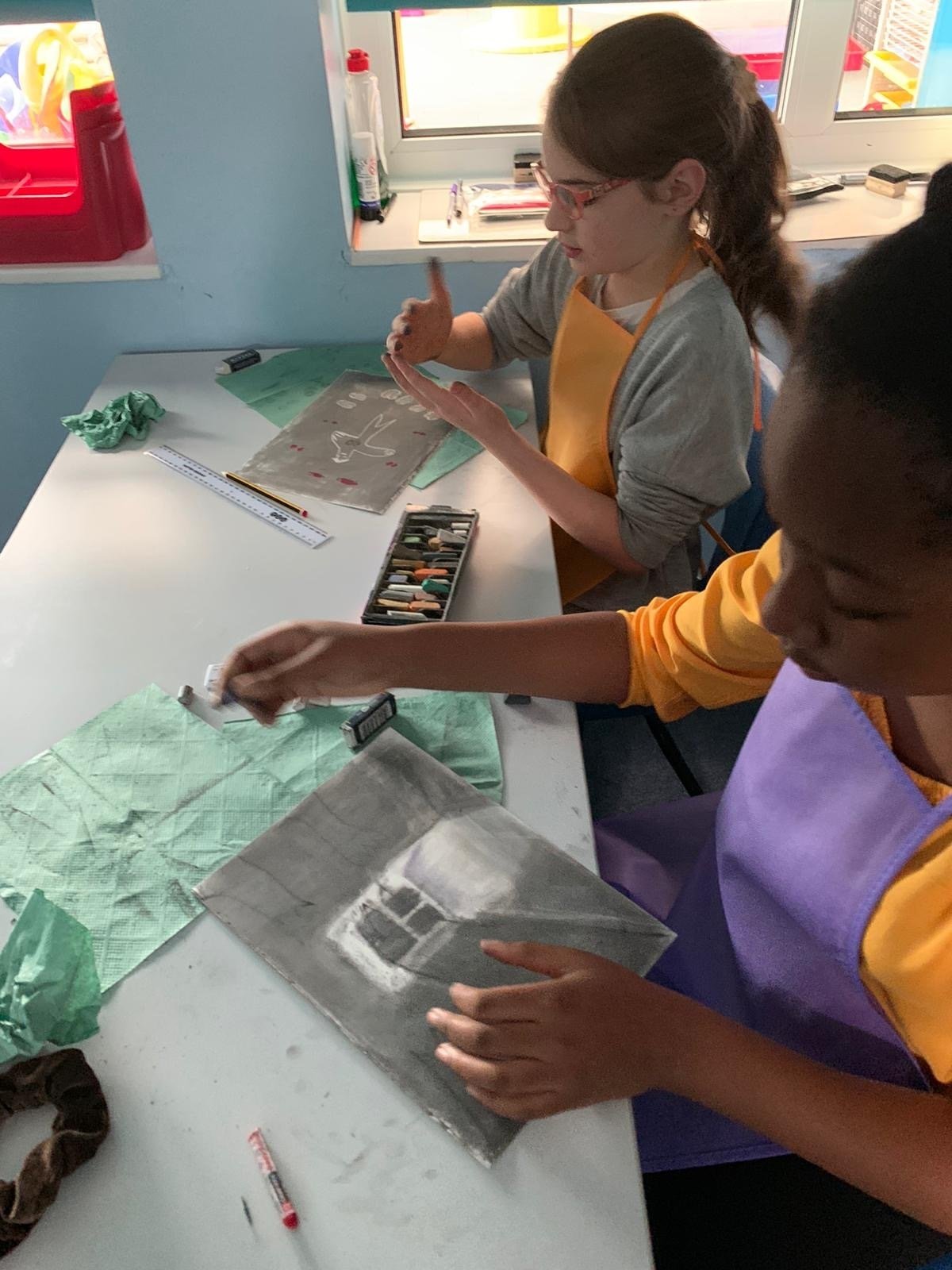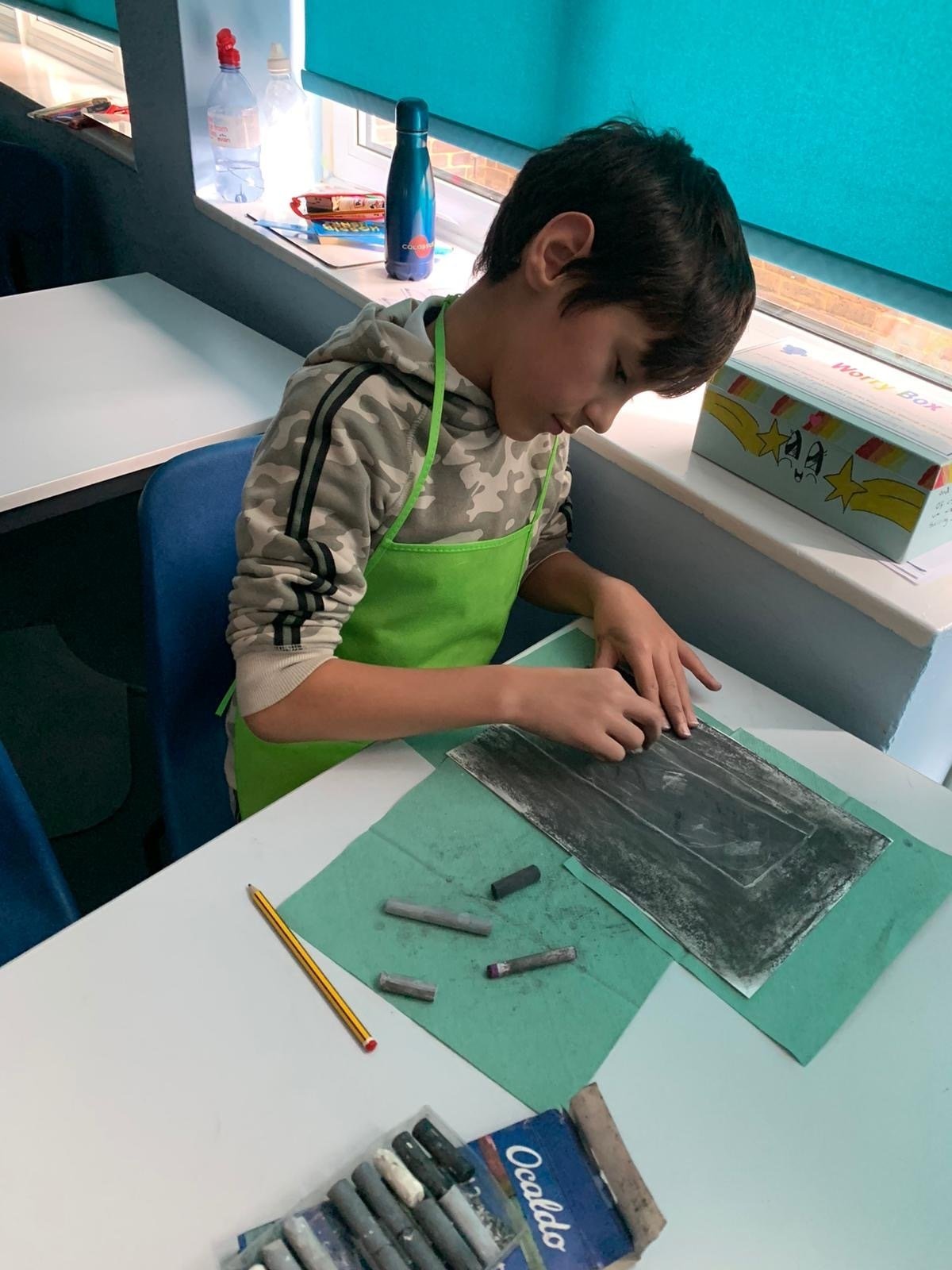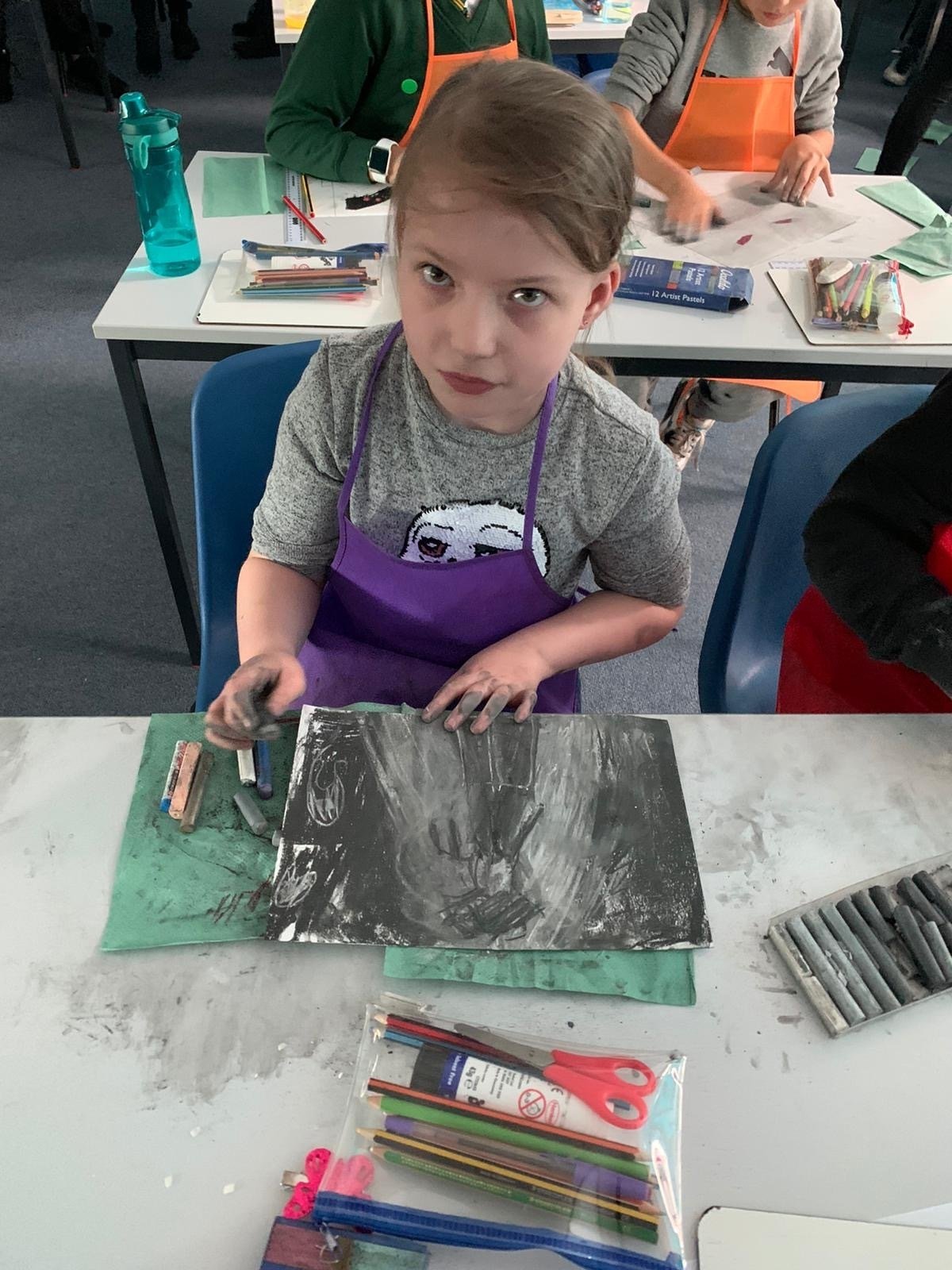 Celebrating our Differences
05.10.2020
This week we have been looking at differences and similarities between us. In science, we have begun to explore variation and what that looks like in humans, specifically eye colour. We played a game of 'Whose eye is that anyway?' Year 6 have learned about why this difference occurs due to dominant and recessive genes.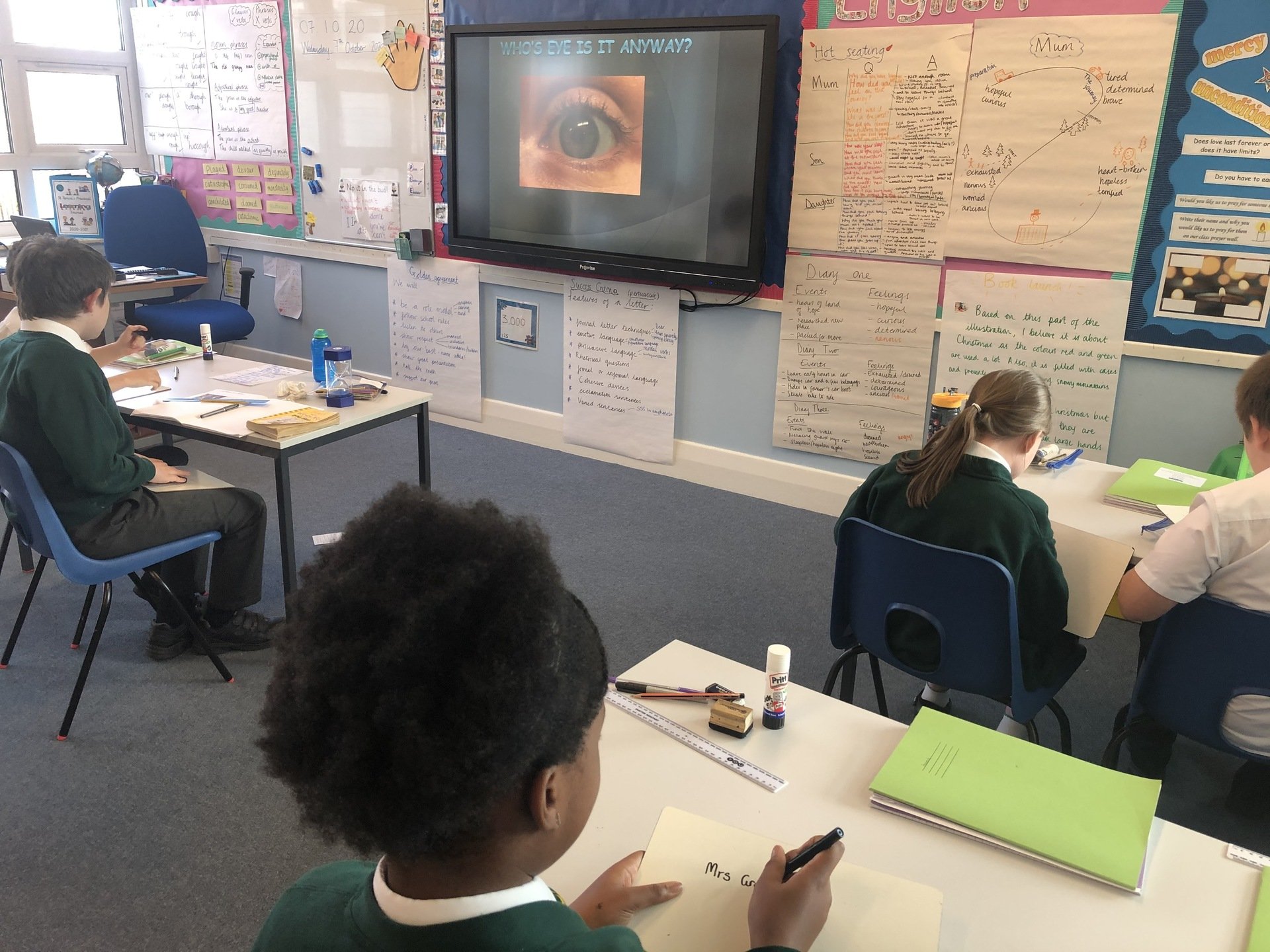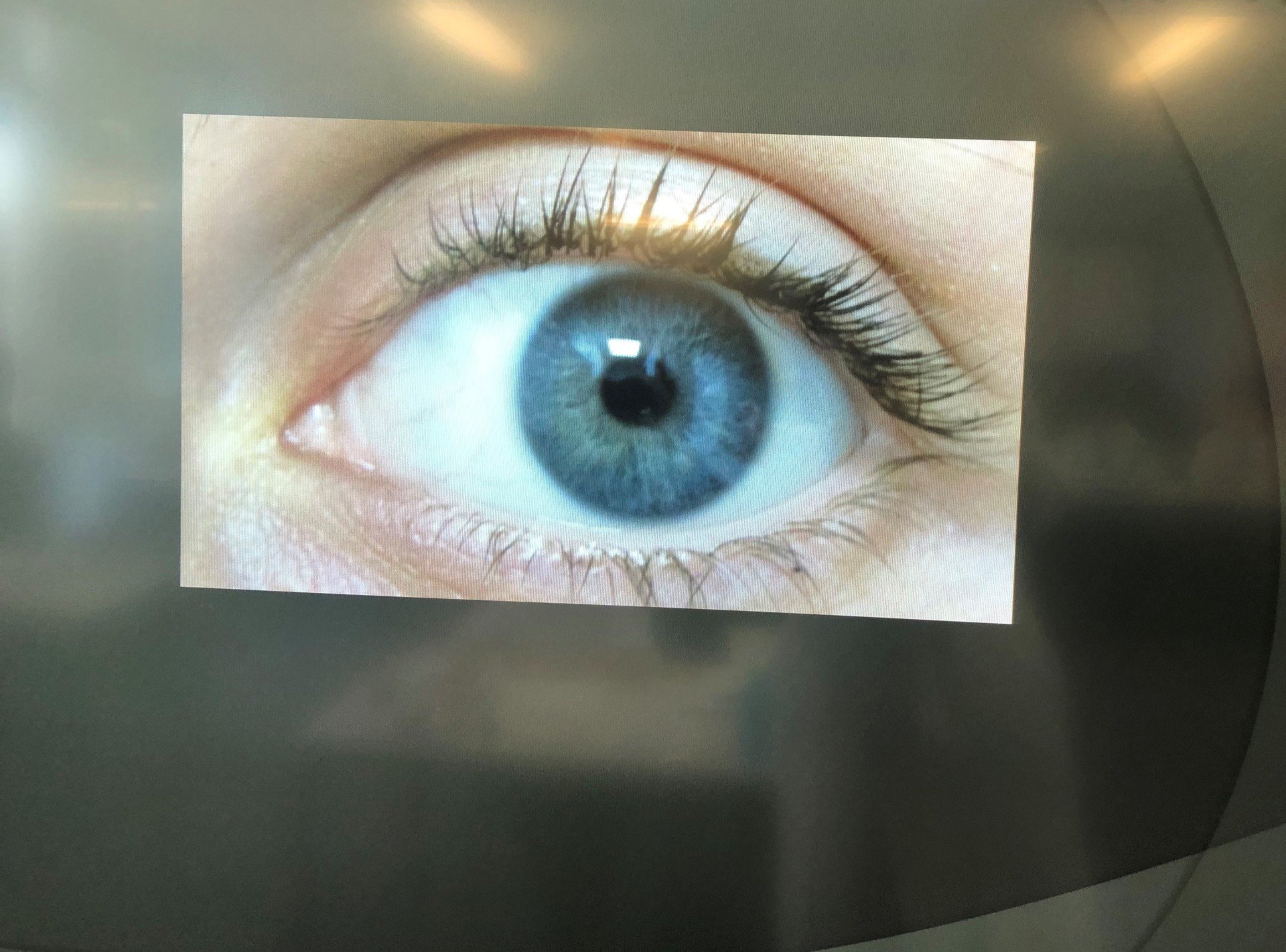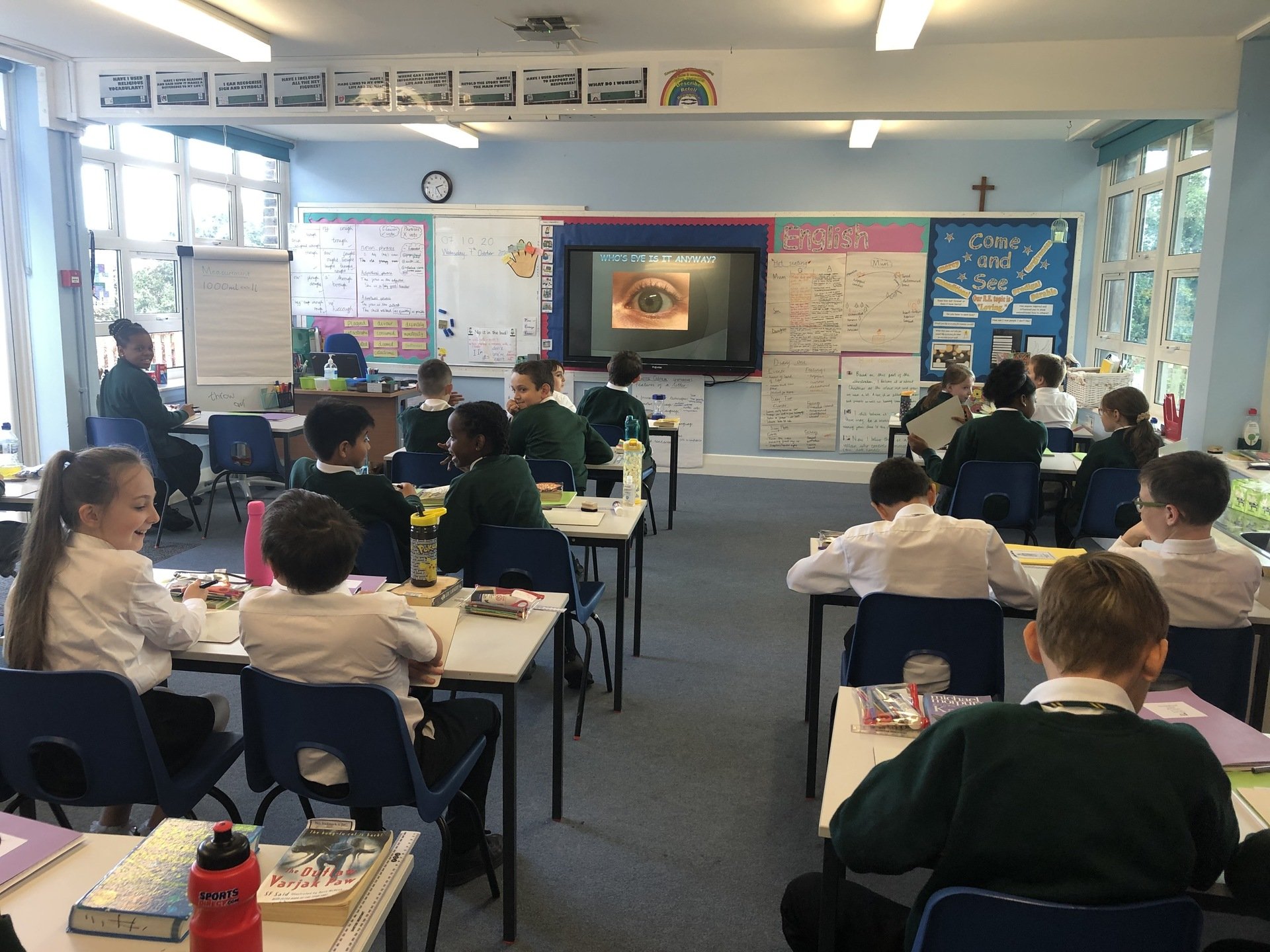 We also learned about the Jewish celebrations of Yom Kippur and Rosh Hashanah. We made apples with wishes and hopes for the next year to be 'sweet' and also made cards of blessings for Yom Kippur.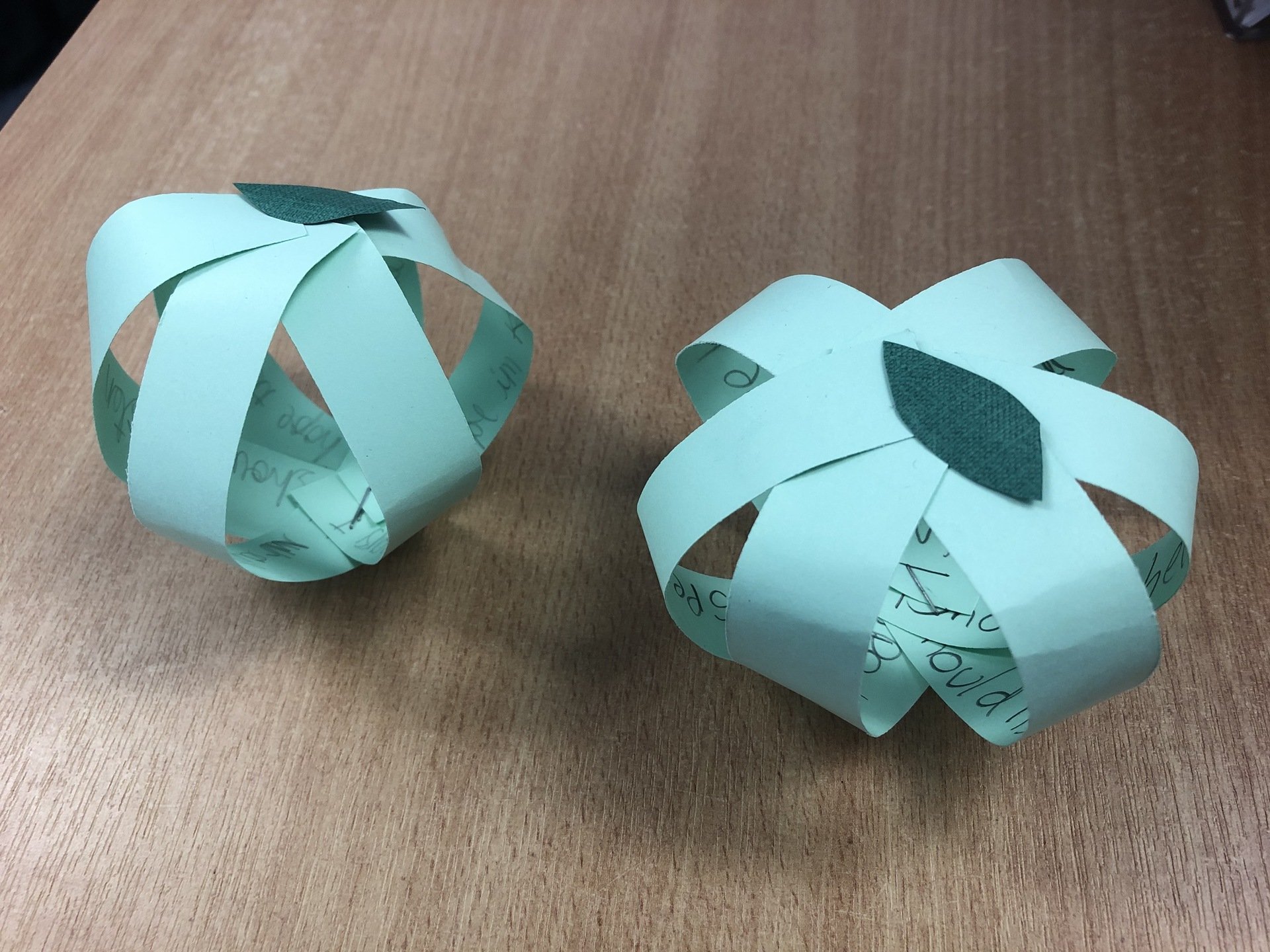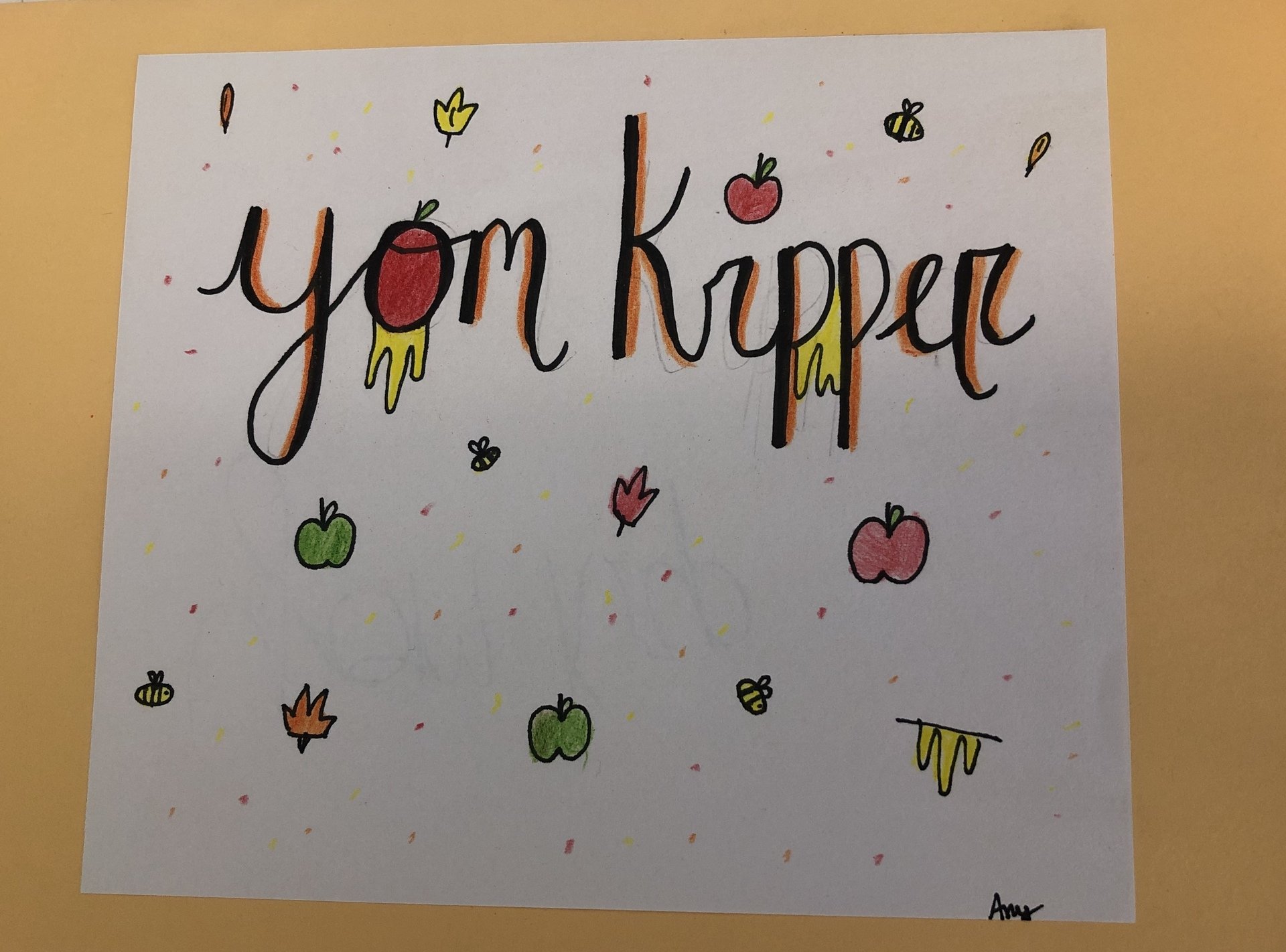 In French, we re-visited weather and played a game of 'Weather Connect 4' whereby we used our French words to describe the weather to win the game.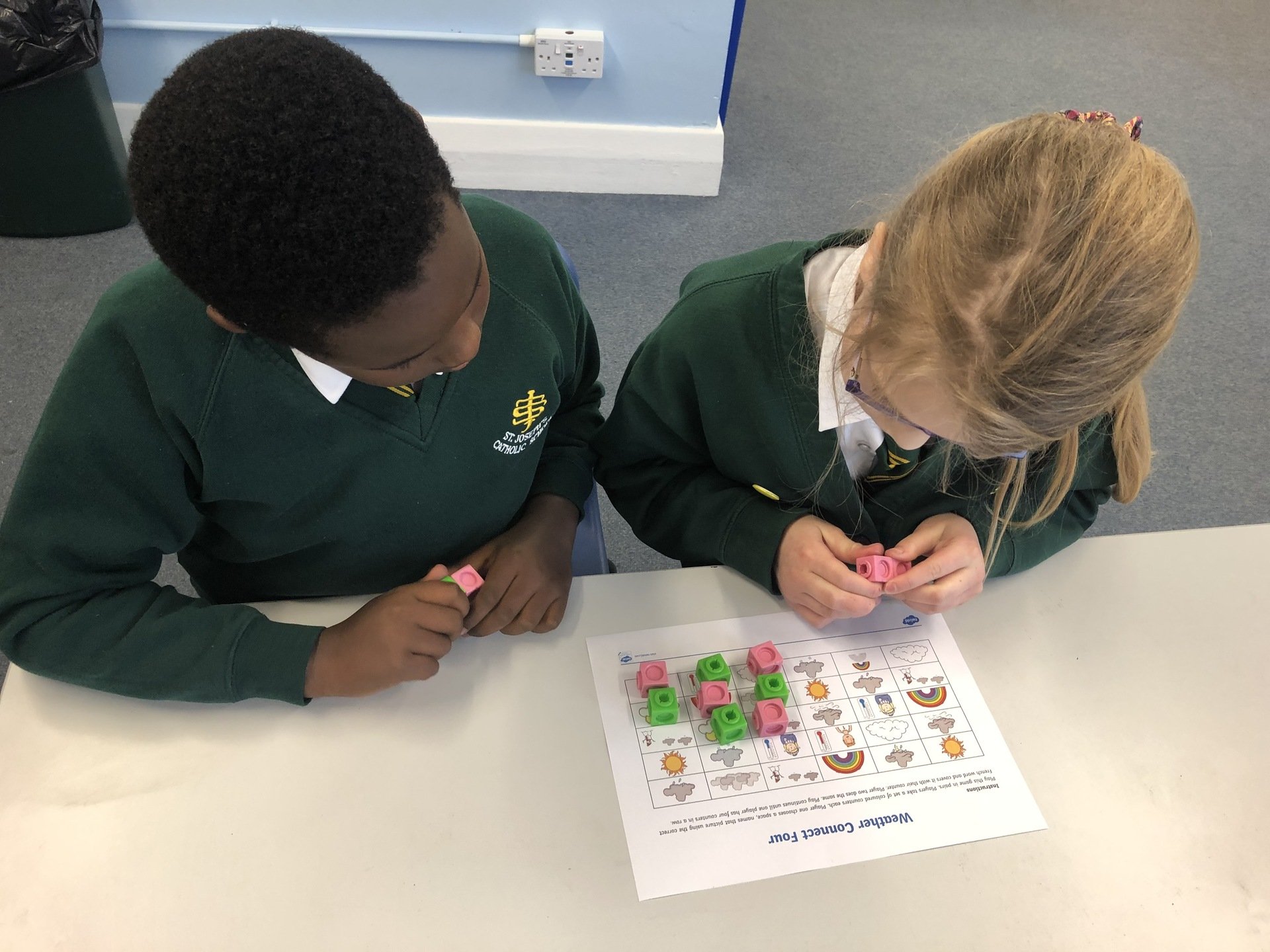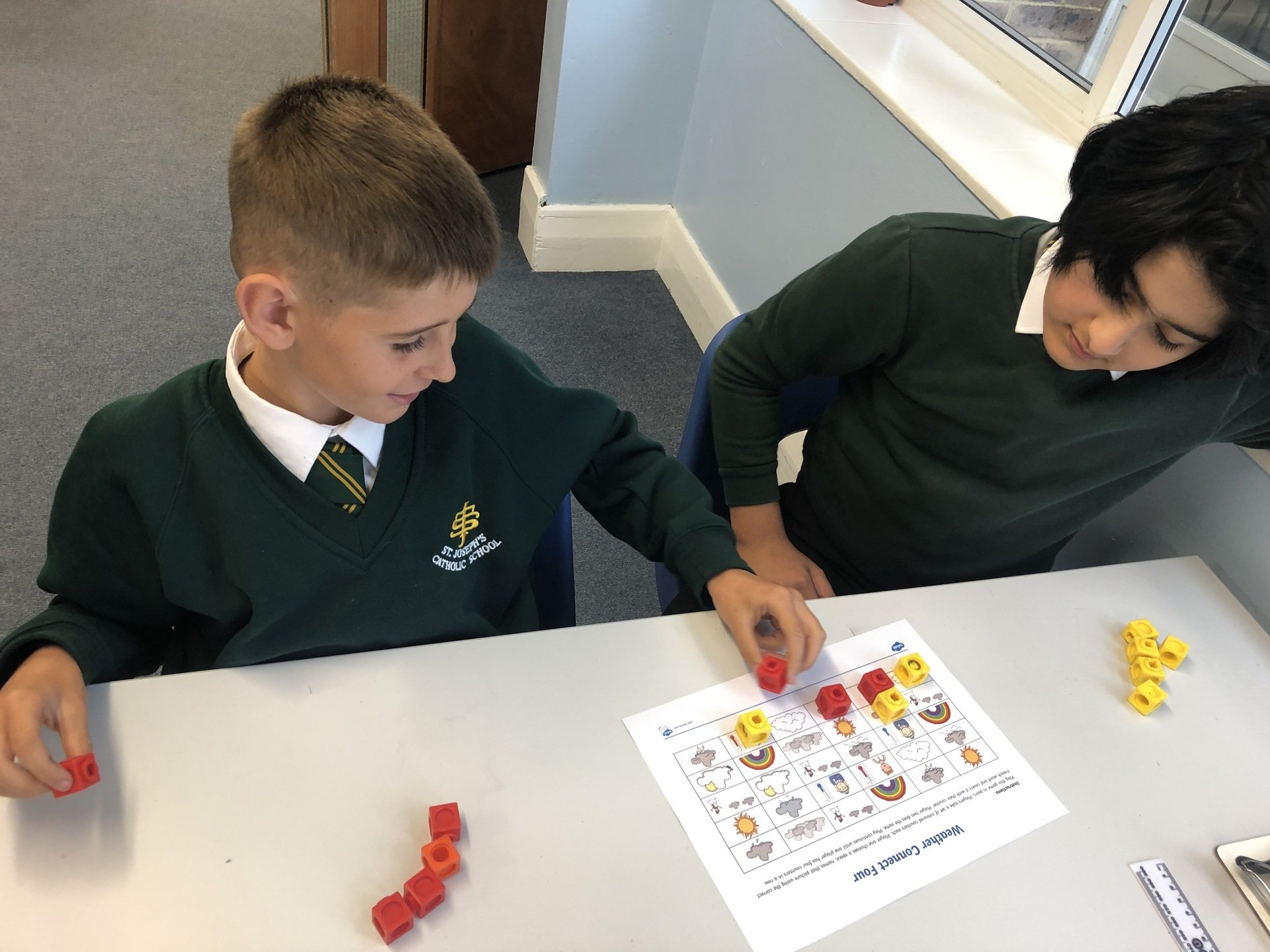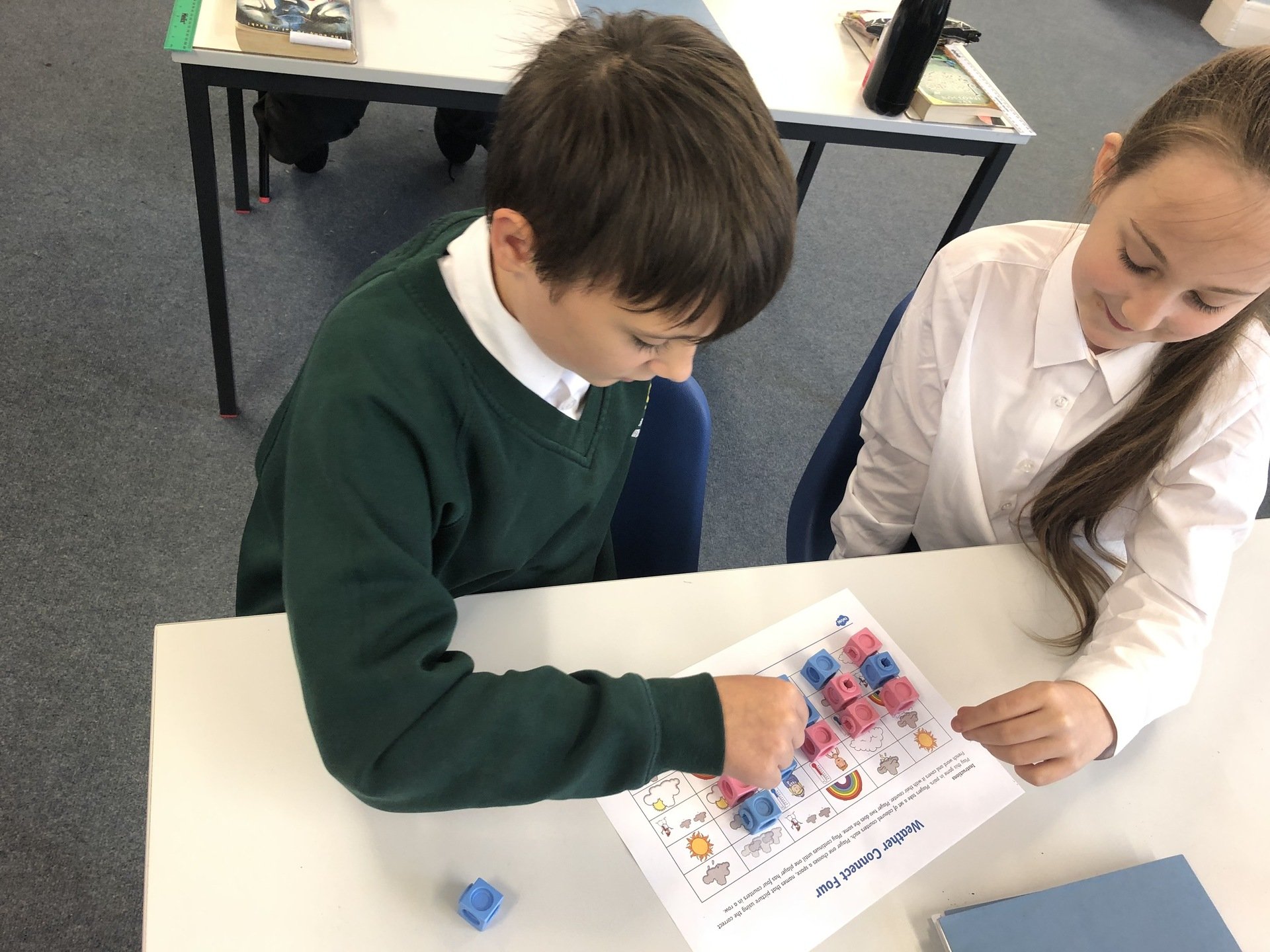 'The Journey'
28.09.2020
Last week, having launched our first book for this half term called 'The Journey' by Francesca Sanna, we focused this week on understanding the character's feelings and thoughts when journeying on a treacherous mission to escape the war-torn country. Year 6 looked at different stages of the journey and re-enacted them in a freeze frame by portraying the character's feelings of worry, concern and heartbreak through their body position, facial expressions and use of props.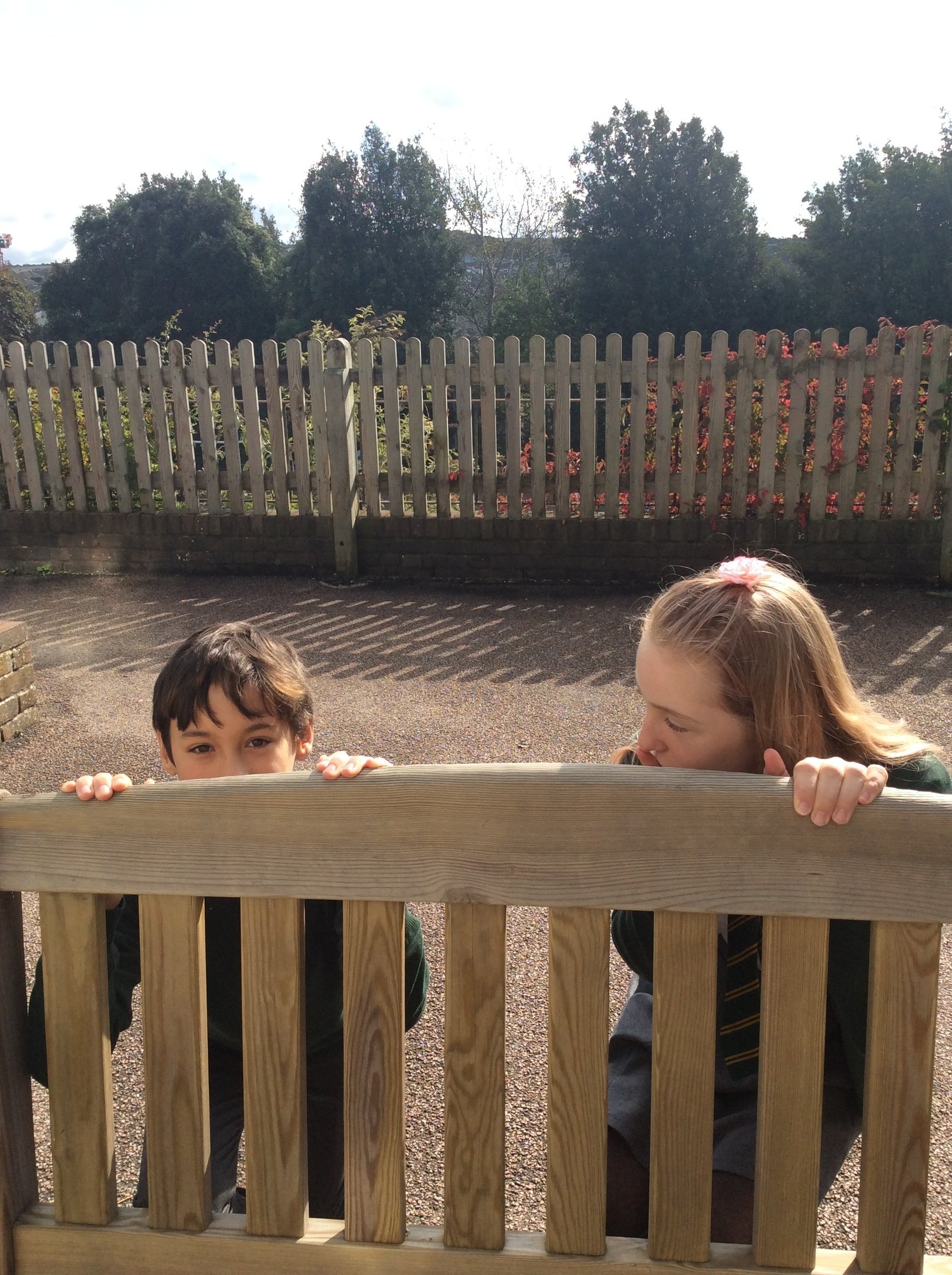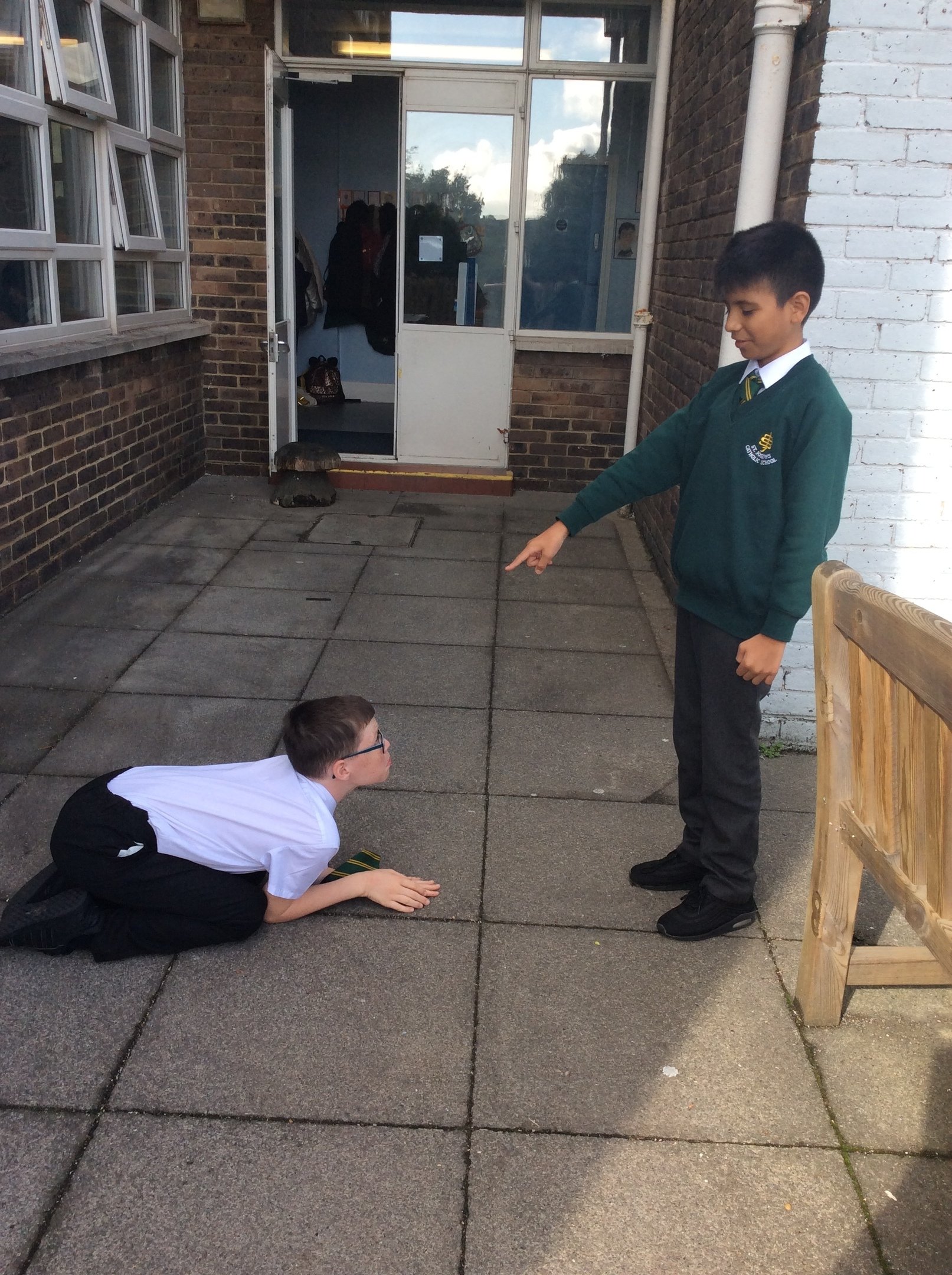 We also looked at the prodigal son in RE and discussed the concept of unconditional love showed in this parable. We placed several defendants on trial in the case of the prodigal son and discussed each individual's actions.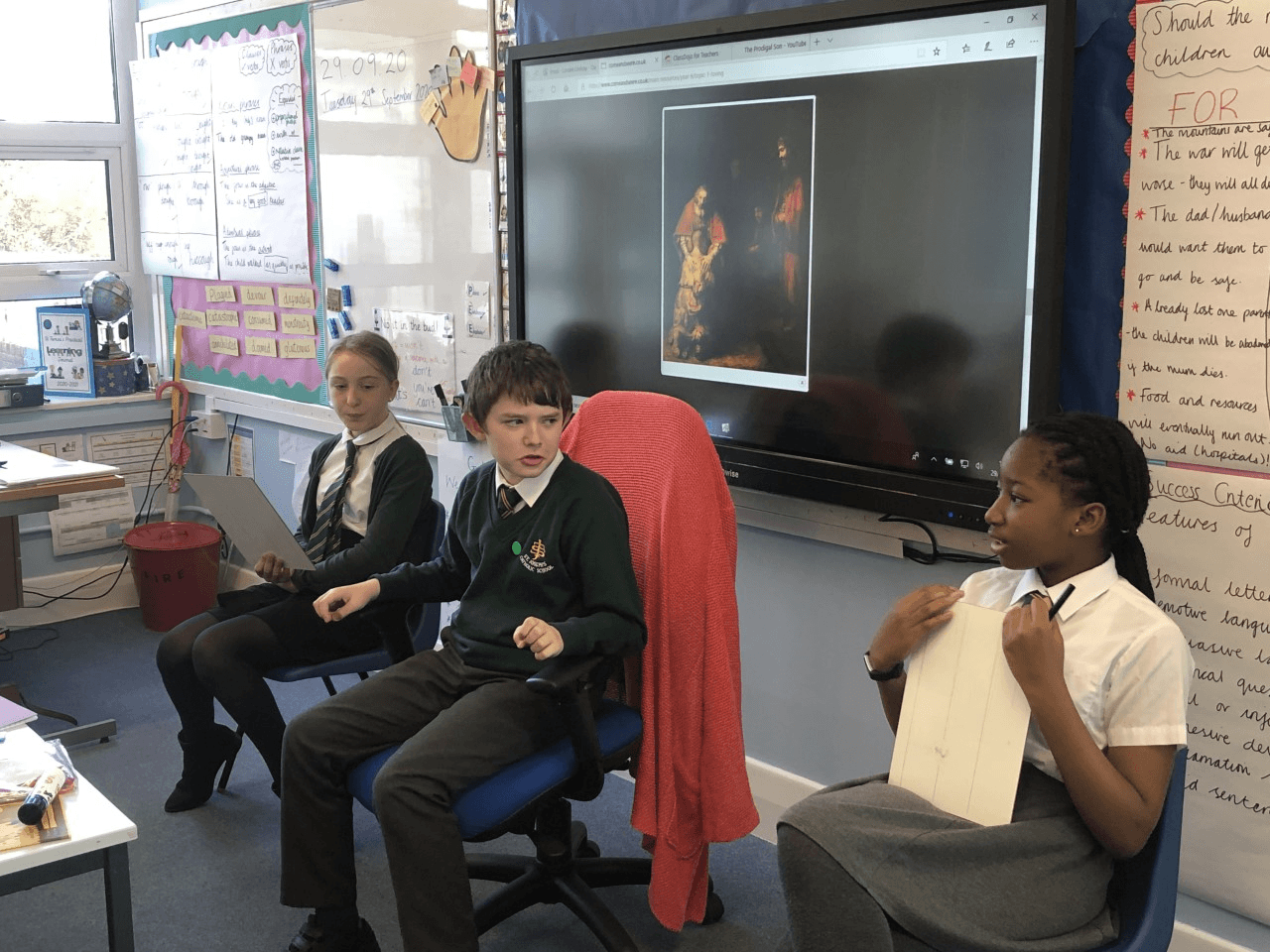 'Let's go to Mexico!'
21.09.2020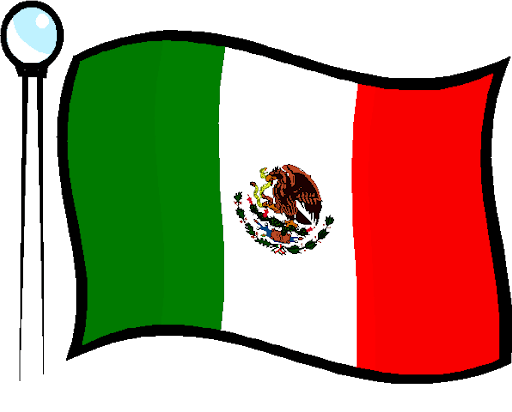 Today, was Year 6's 'stunning start' and introduction to their Humanities learning this term. For the topic launch, the children came into school dressed in typical Mexican dress or in clothes in the colours of the Mexican flag. Thank you all for making such an effort - you looked fantastic!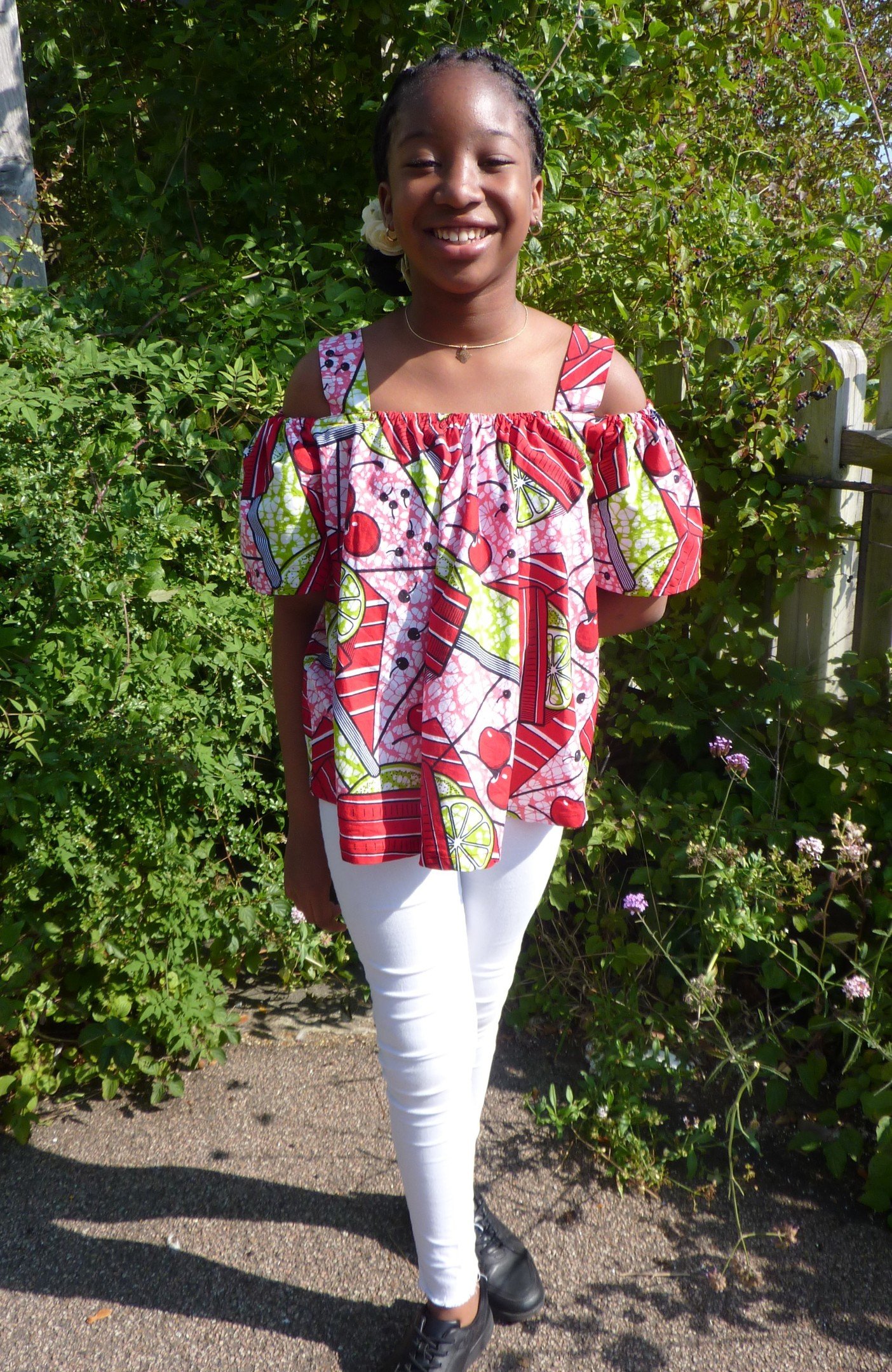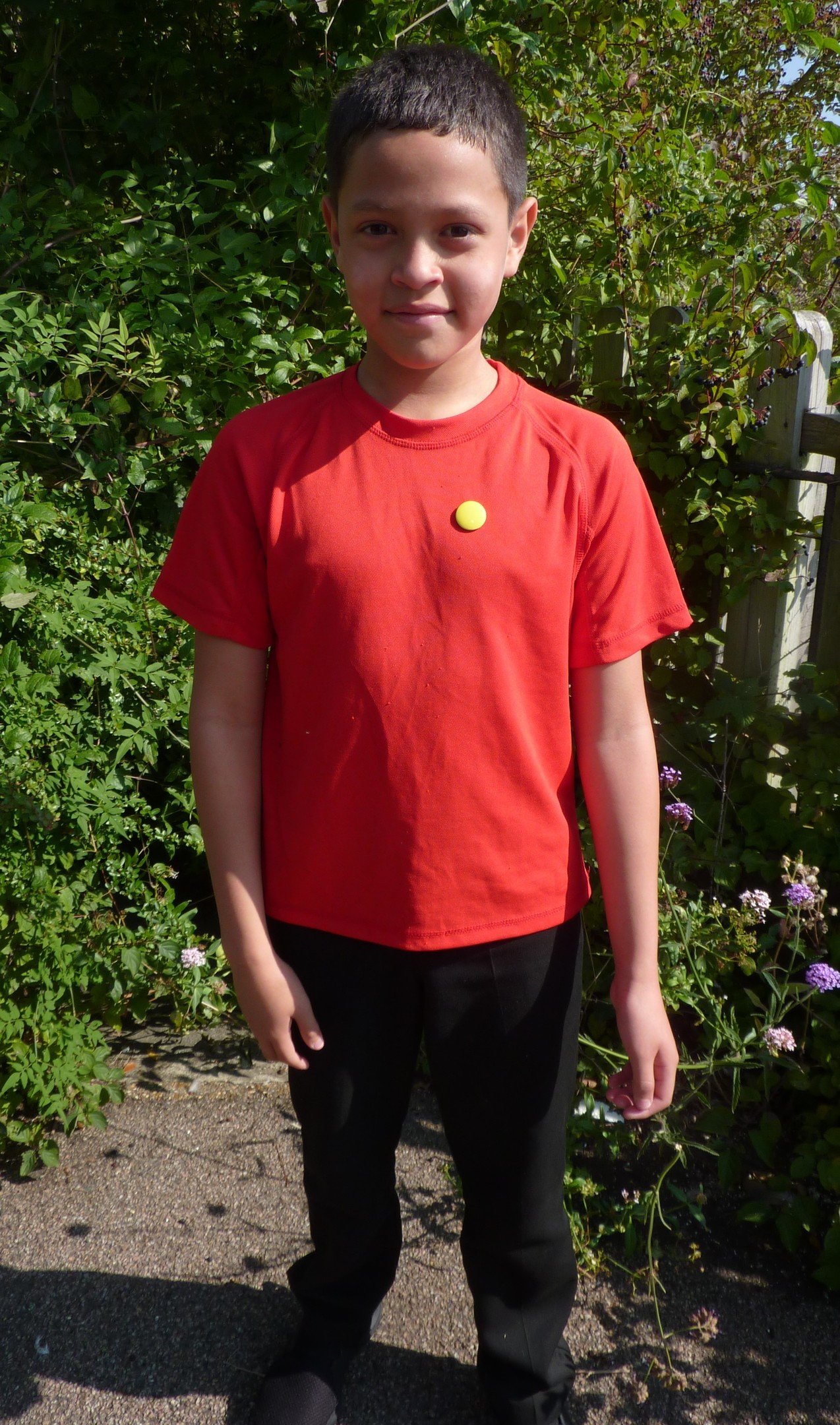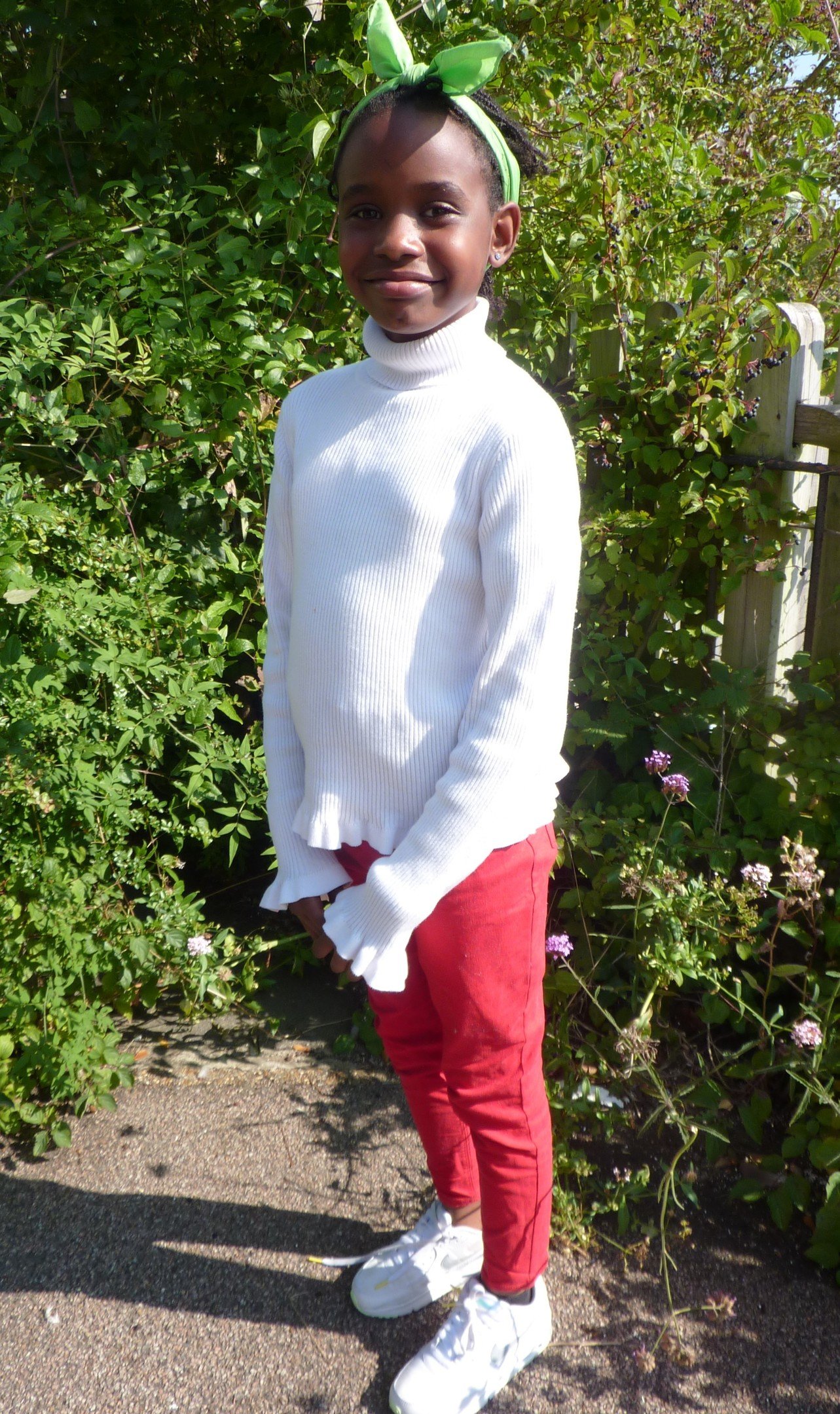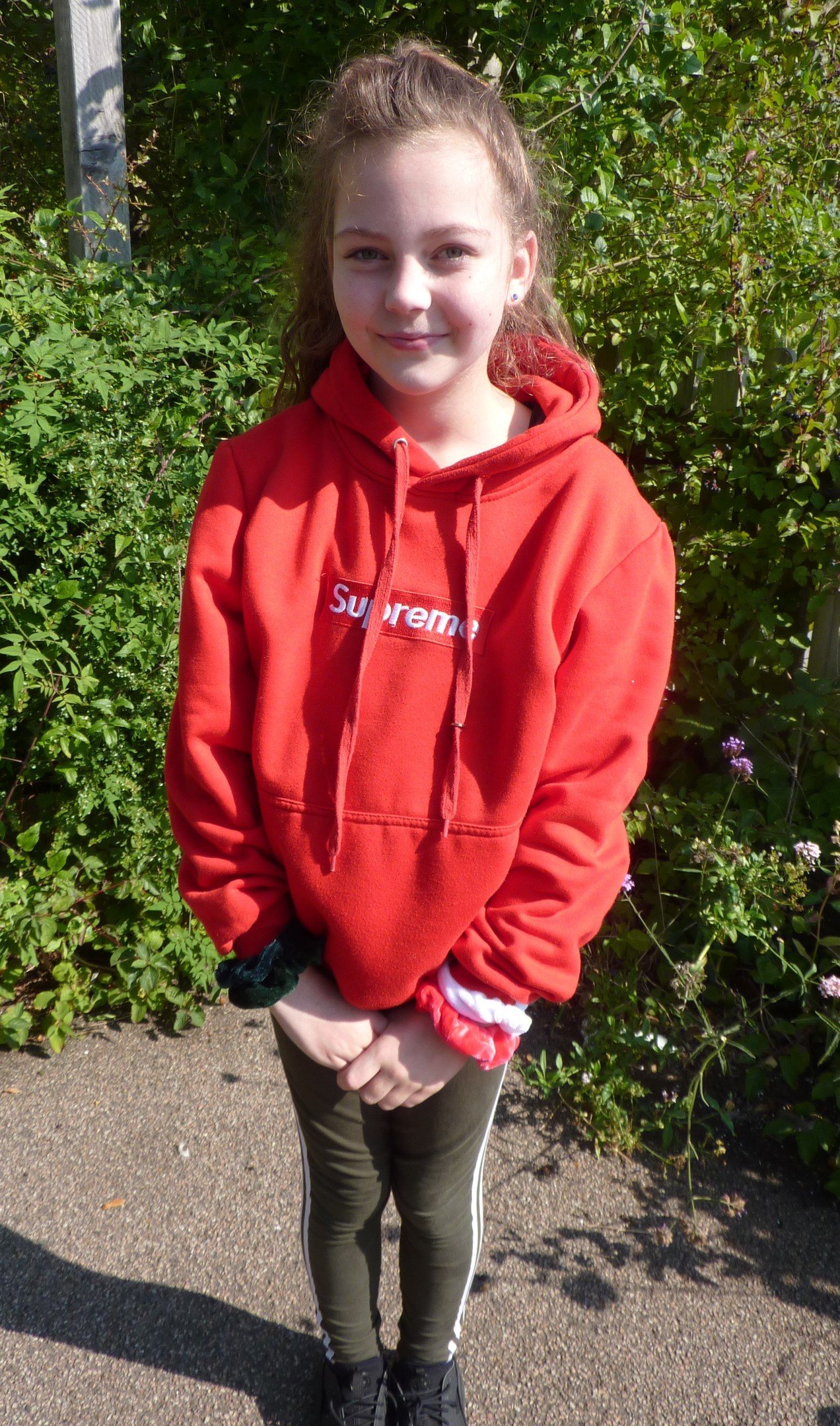 During the day, the children listened to Mexican music, watched Mexican dancing and explored the Mexican culture through their clothing and celebrations. They designed some of their own Mexican clothing which can be seen below.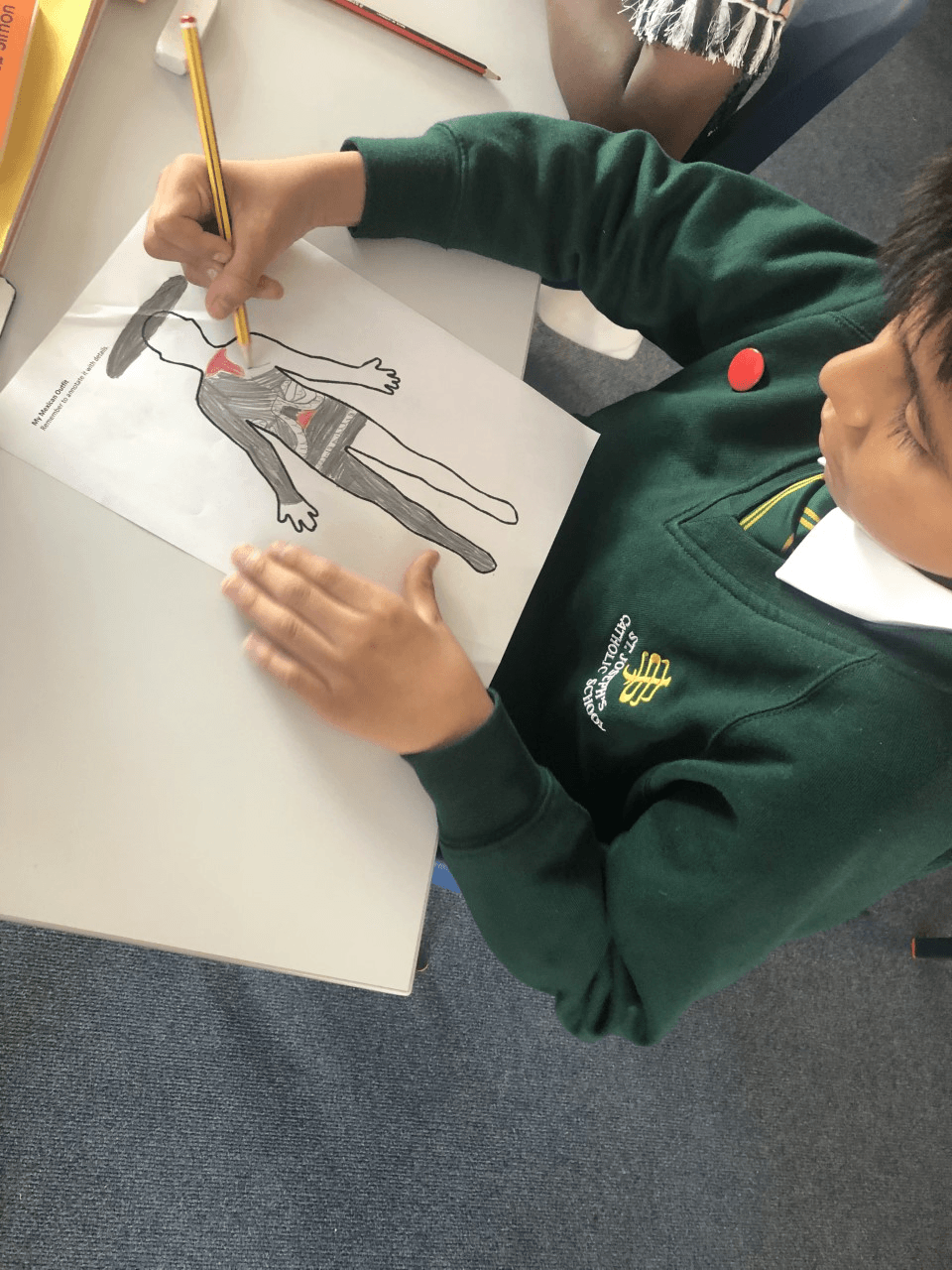 Kicking off our new school year!
07.09.2020 -18.09.2020
In Year 6, our focus has been on re-adjusting to school expectations and life. It has been fun to complete different activities which focus on how we feel, think and act by ourselves and with friends. We have shared our dreams and aspirations for the future as well as discussing what makes us such wonderful people.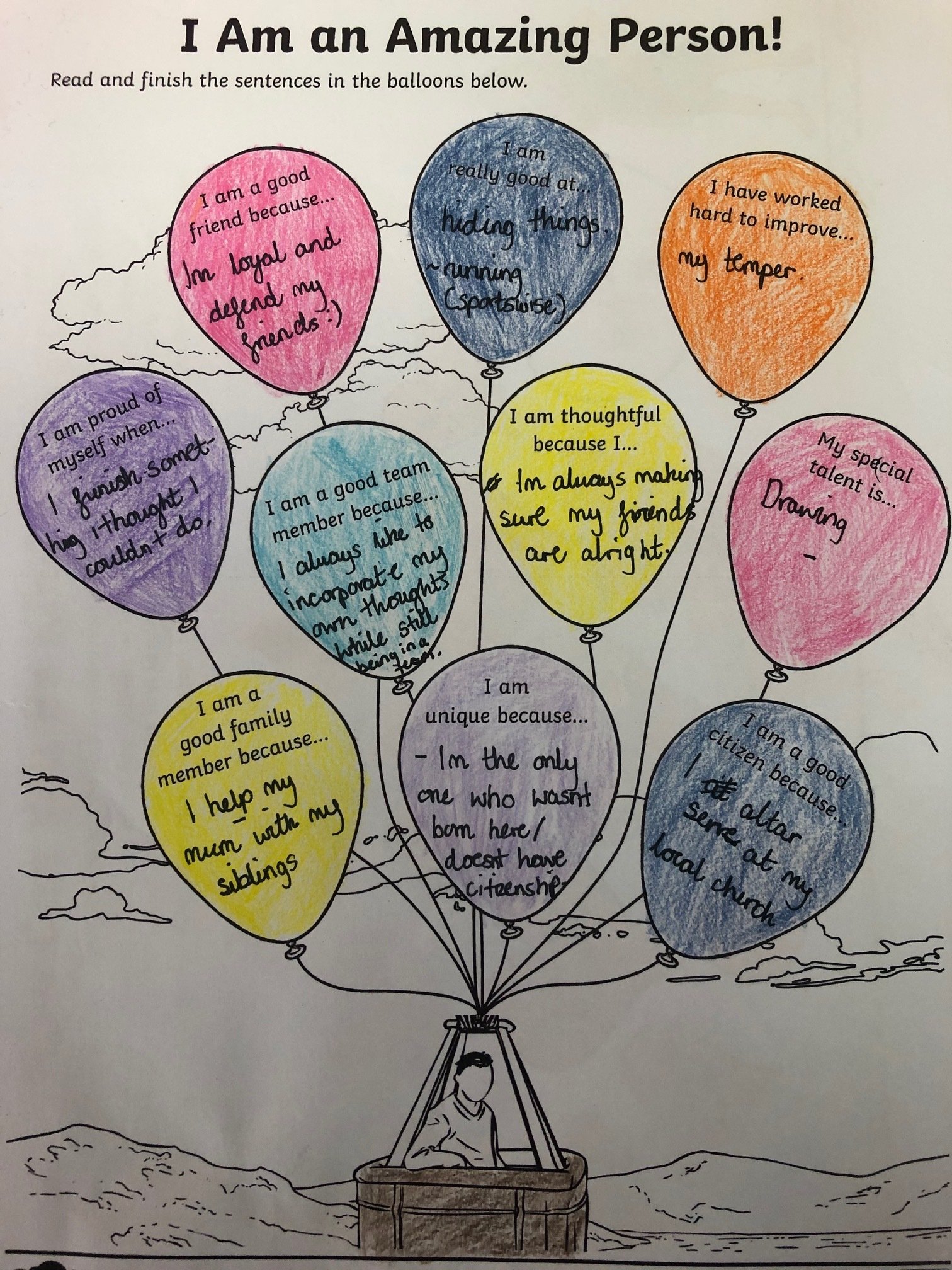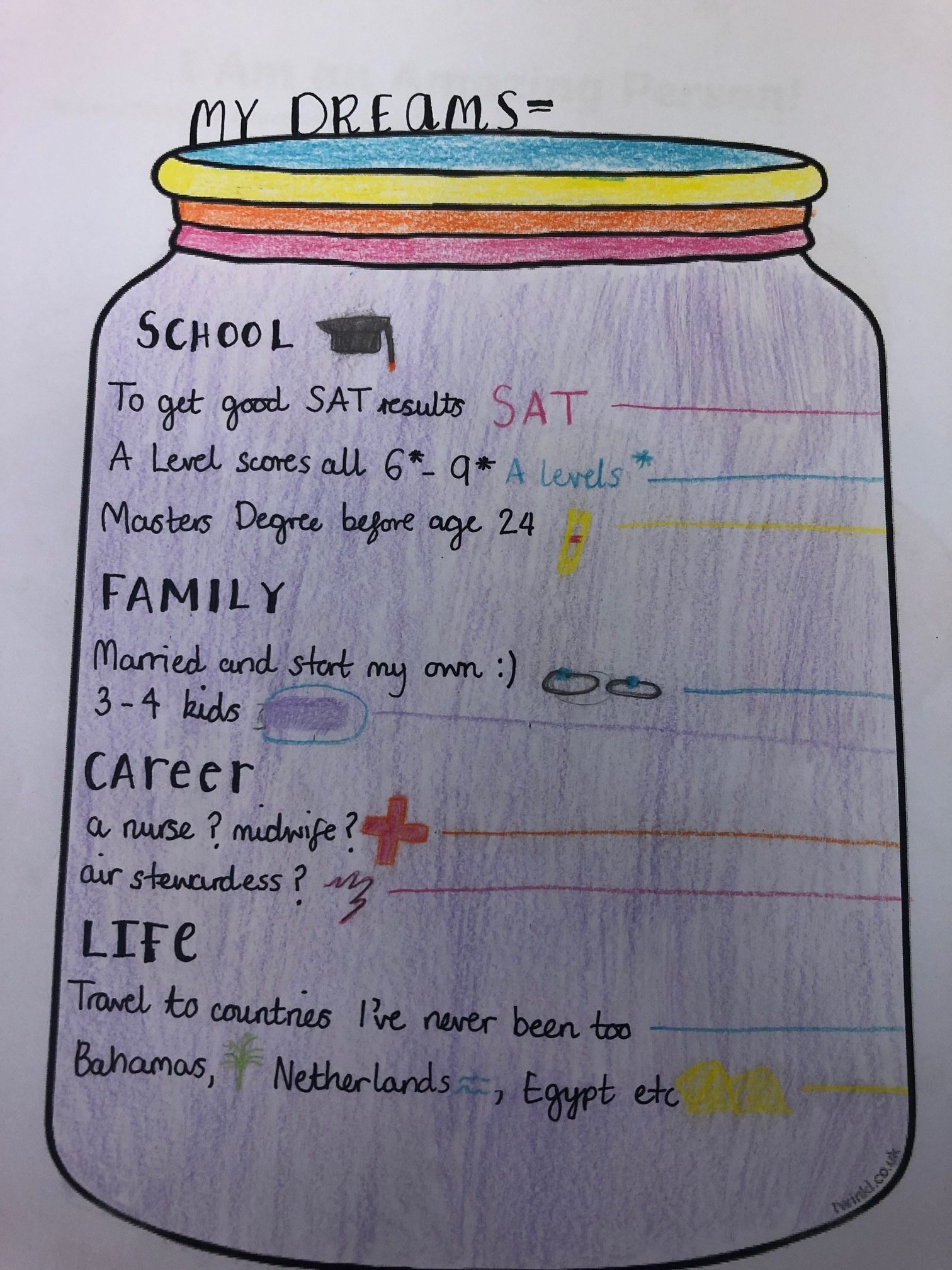 Additionally, we have been recapping on how to have a conversation and introduce ourselves in French. We then moved to up-levelling our conversation by reminding ourselves of how to ask and explain ages as well as ensuring we can count different objects around us.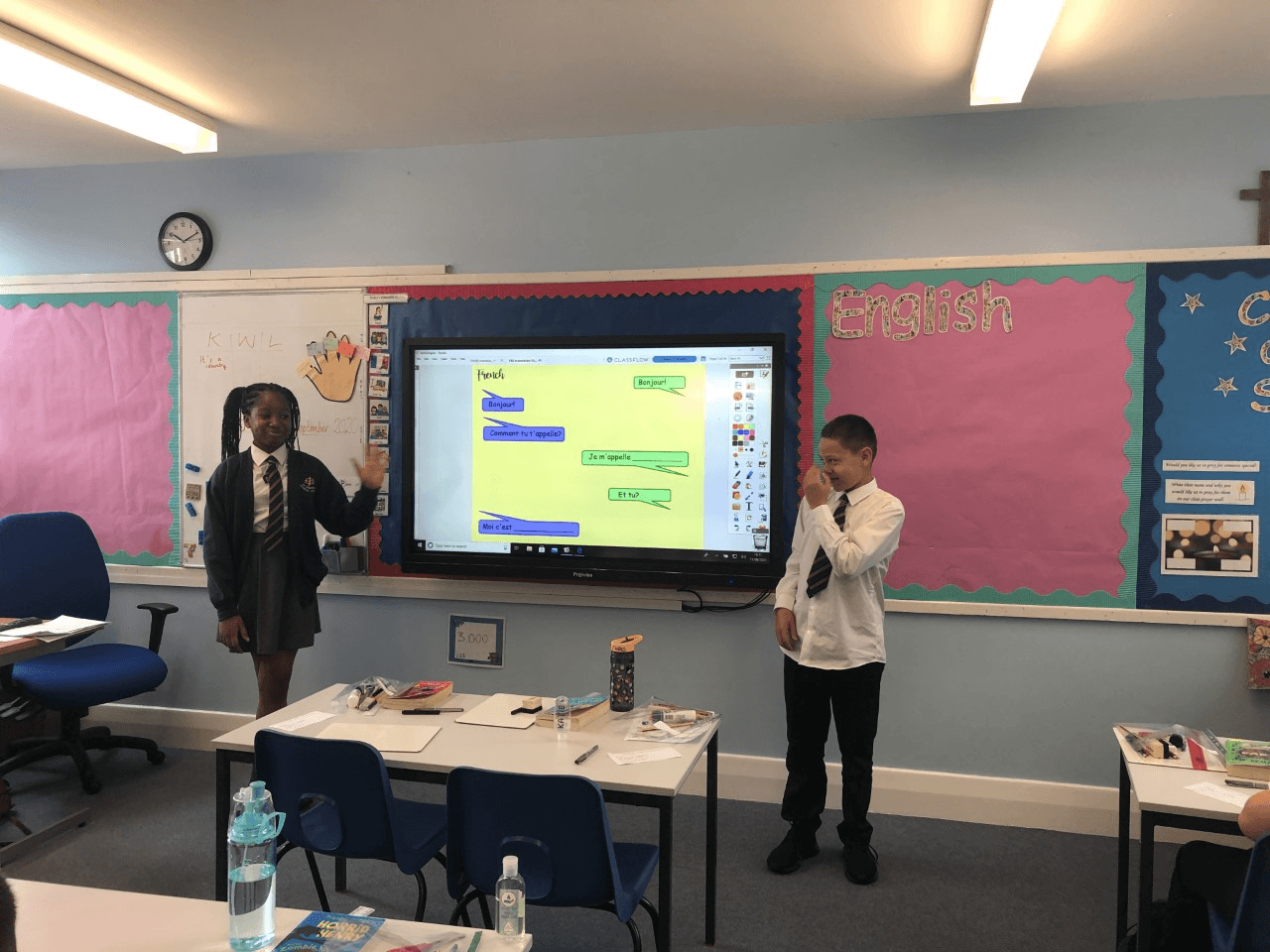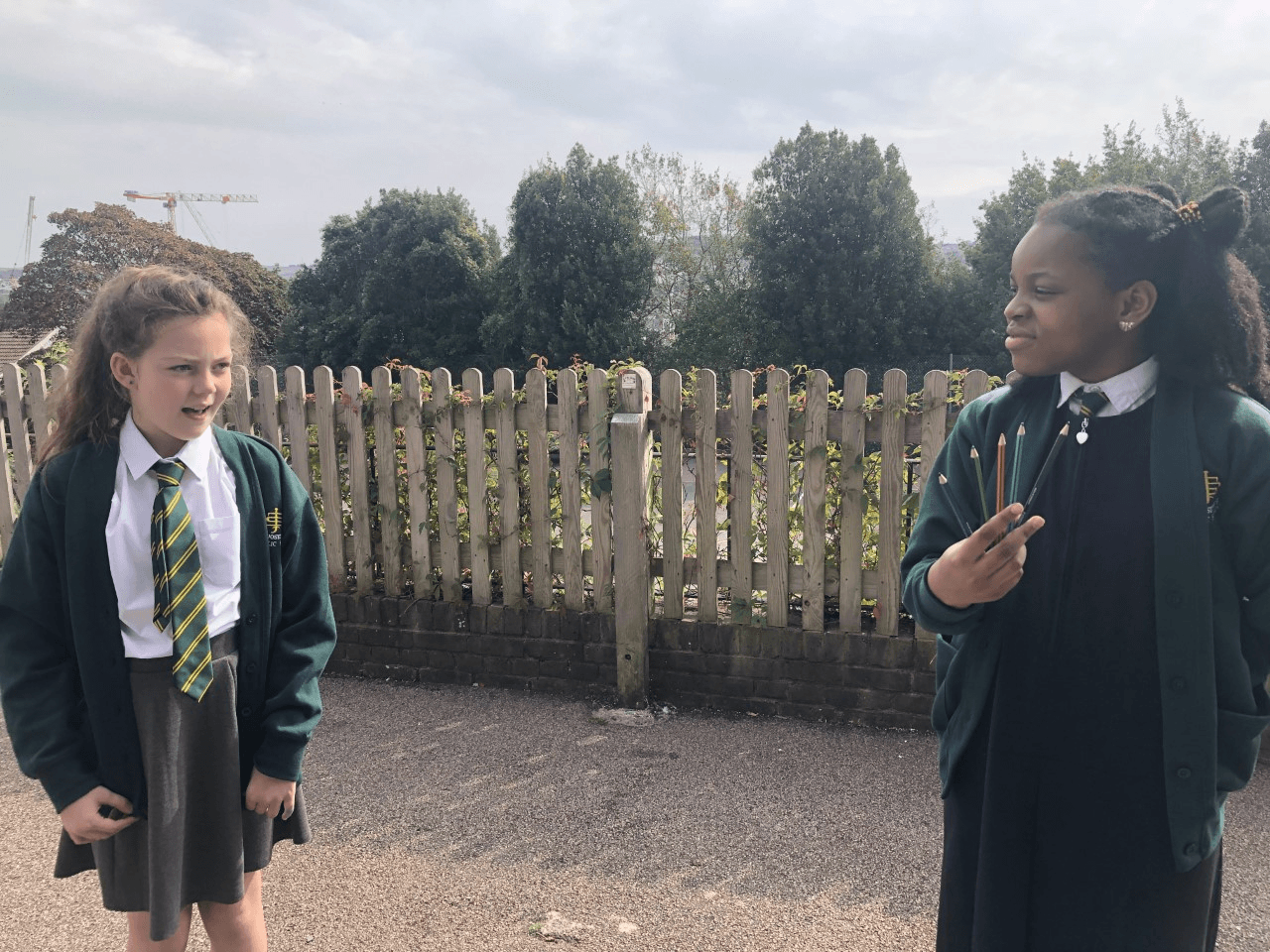 In the second introductory week, we focused on our worries and concerns and created characters which carry these away and help us to understand it is normal to feel this way. We discussed different ways we can deal with and manage these and had a lovely moment of sharing compliments with our peers.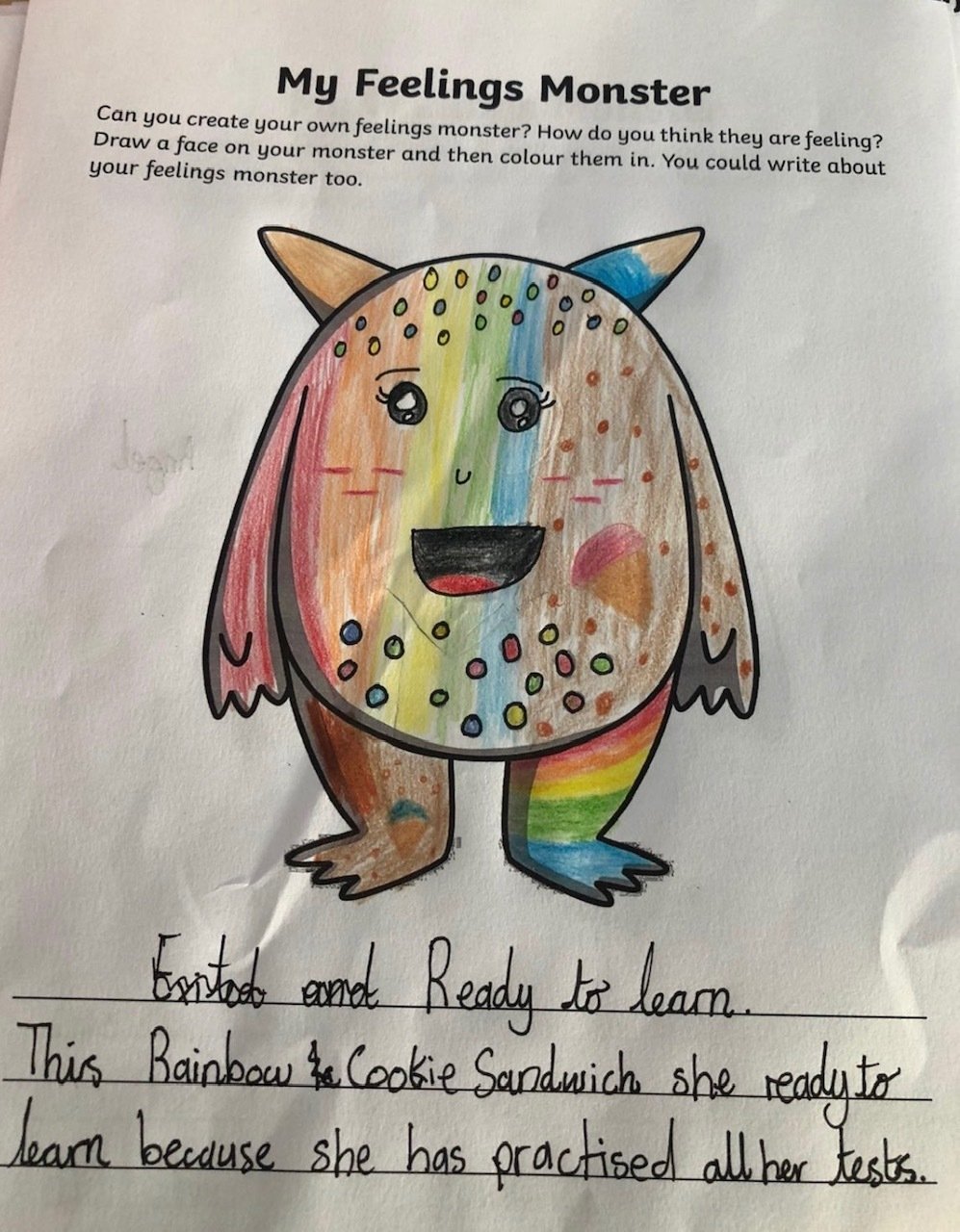 We looked at our class saint in more detail and generated a fact file on Mother Teresa using the computers. We also discussed what it means to be loved unconditionally and debated and discussed different meanings of love found in the bible.
Learning Overview
Our theme for this term is 'Let's go to Mexico'. If you wish to find out a little more click HERE to see this term's topic booklet, explaining what your child will be learning about this term.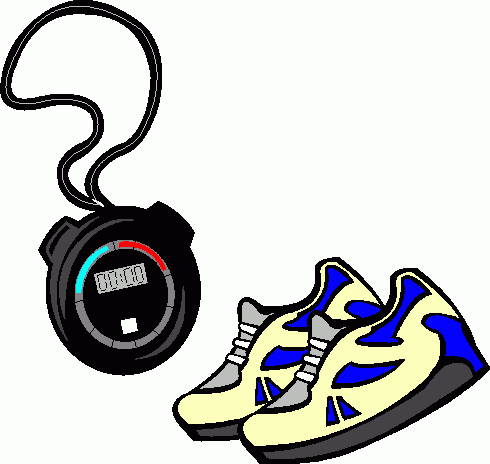 PE
This half term, Year 6's PE days will be on Thursdays and Fridays. Thursday will be Dance with Miss Pippa and Friday will be Basketball with Mrs Gilbert.
Please make sure your child has a full PE kit in school at all times - black shorts, a green St Joseph's t-shirt and trainers or plimsolls.
Year 6 children will also be doing the 'daily mile' on the other three days.

Reading
Please encourage your child to read as often as possible (ideally at least three times a week.) This can be by themselves, to a family member or to a sibling - and children, please remember to record it in the reading record books. These will be checked on a Monday.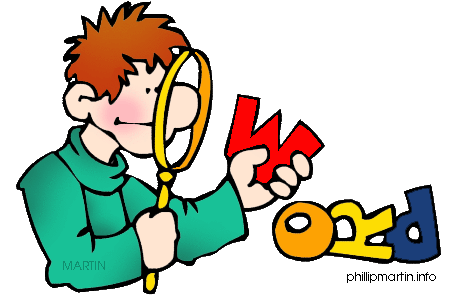 Spellings
A paper copy of the spelling list for the first term will be sent home with your child. Children will be tested on a Friday each week. Spelling frame is an excellent website to support your child with spelling. Click HERE for a link to it.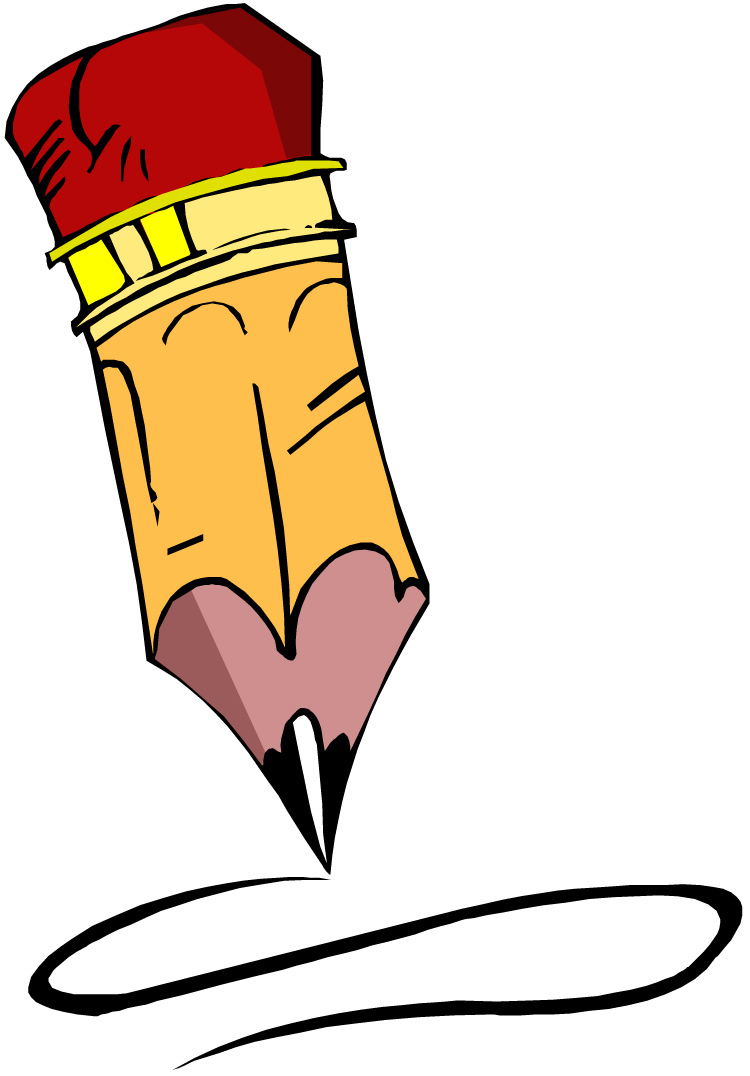 Homework
Please click HERE to find out what our homework expectations are. Your child will receive homework on a Thursday and will be expected to hand back in their homework book completed on a Monday to the teacher. These will be collected and marked on the same day and then returned back to the child with the next piece of homework on a Thursday.
Please make sure your child attends school in the correct school uniform. This includes plain black shoes or trainers. They also must be wearing a tie.
Thank you parents and carers! We really do appreciate your support.
A warm welcome to a new school year
Dear children, parents and carers,
I am thrilled to be able to welcome you all back and am very excited to begin a new academic year together as the year six St Teresa's class. I feel honoured to be your child's teacher this year and please be assured that I will do my very best to ensure they are safe and happy at all times. I look forward to seeing them flourish and getting to know them all. If you have any questions about your child's learning, please do not hesitate to catch me before or after school. Please check this web page regularly for updates from inside the classroom!
I look forward to meeting you all and hope you all remain safe and well!
Mrs Gilbert