Welcome St Anne's Class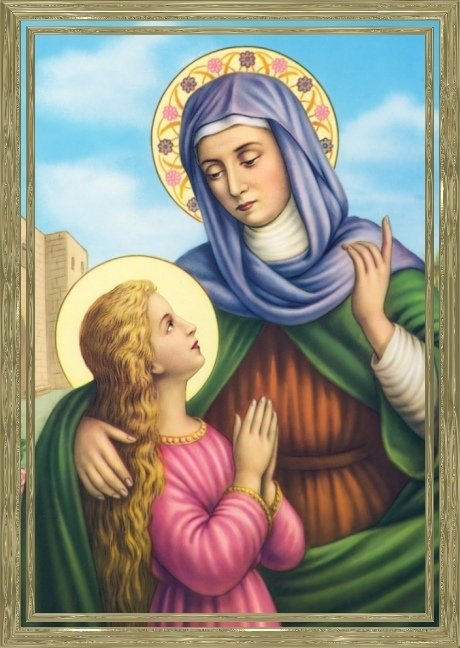 Our class is named after St. Anne. She was Mary's mother and Jesus' grandma!
23.10.20 This "Fascinating Friday" we have been testing all of our senses.
What can we see? We hid tiny pieces of wool, of various colours, to find out which ones our eyes could find easily. We found out that black was the hardest one to find. We could see bright colours more easily.
What can we smell? We covered our eyes and smelled lemon, vinegar, coffee, strawberry jam and playdoh. Everyone recognised playdoh!
What can we hear? We put different seeds and foods inside tubs. Then we shook them to guess which seeds were inside!
What can we feel? We used feely bags and the skin on our fingers to guess what was inside. We used adjectives to describe what we felt. It felt slippery, like doctor's gloves (balloons), crunchy, spiky (leaves) cold, hard, bumpy, (shell), soft, like a teddy, (cotton wool).
What can we taste? We could taste the difference between sweet popcorn and salty popcorn. It was easy!
19.10.20 This week we are celebrating African Culture. We are very lucky to have so many families from different cultures. Look at these amazing traditional costumes! So much pattern and so much colour.
Making African style masks. We can be warriors or princesses.
We learned how to make repeating patterns while making Kwanzee Necklaces from West Africa. Black stands for Black people, red is for the struggle of Black people, green represents growth and an end to discrimination.
16.10.20 This "Fascinating Friday" we loved colour mixing with our "Colour Handshakes".
12.10.20 We finally got to put our "Writedance" onto paper this week. Look at our amazing volcano pictures. We have also been trying to recognise numbers by playing number games. How many numbers can you recognise at home. If you can recognise those up to 10, try and recognise numbers to 20.
9.10.20 This Fascinating Friday we had fun with "Talking Telephones". The sound travelled along the string but we had to remember to pull the string tight.
5.10.20 We have been learning about our bodies this week and what's inside them. We made skeleton pictures, labelled our bodies and played in our new Doctor's Surgery!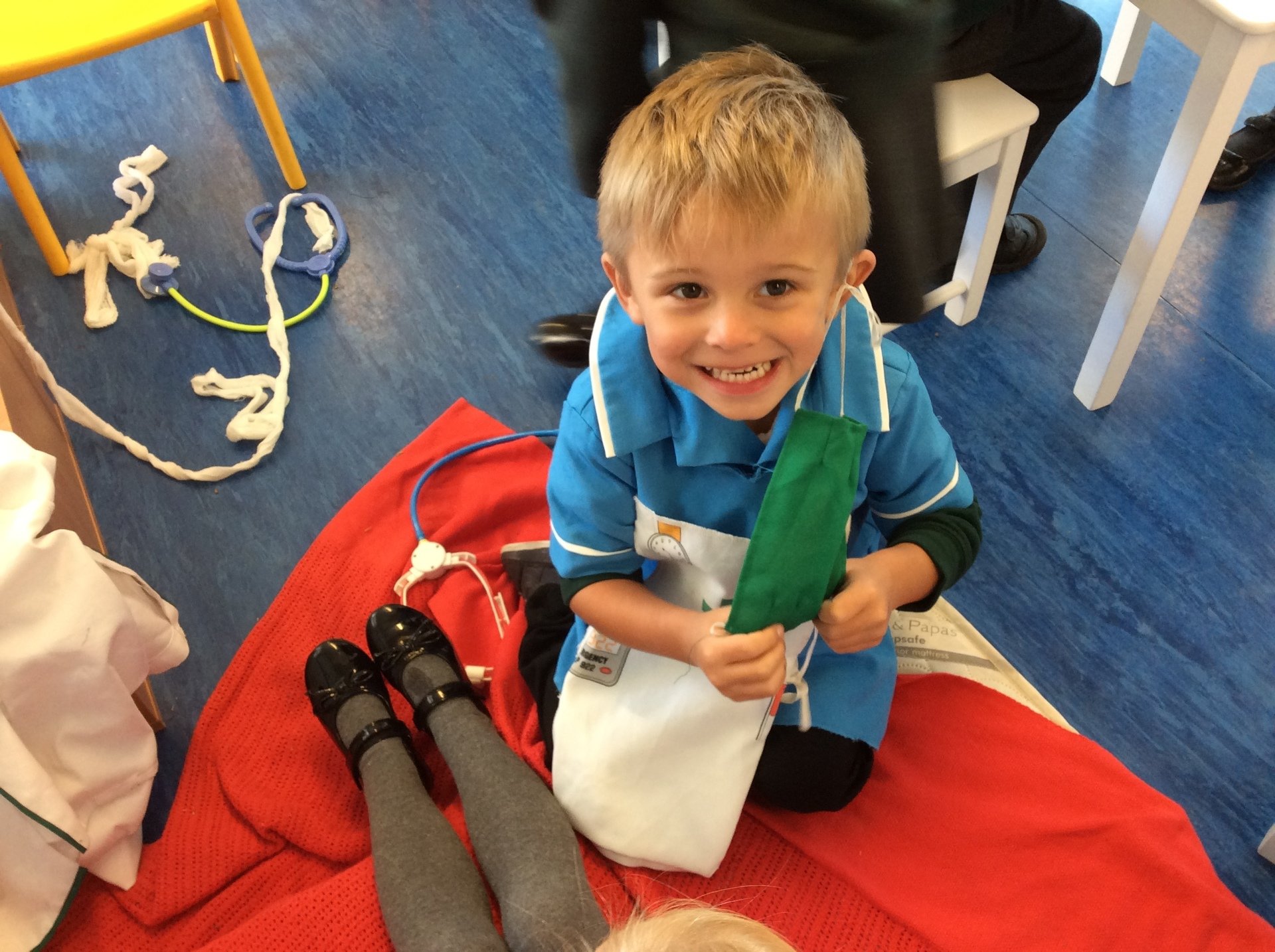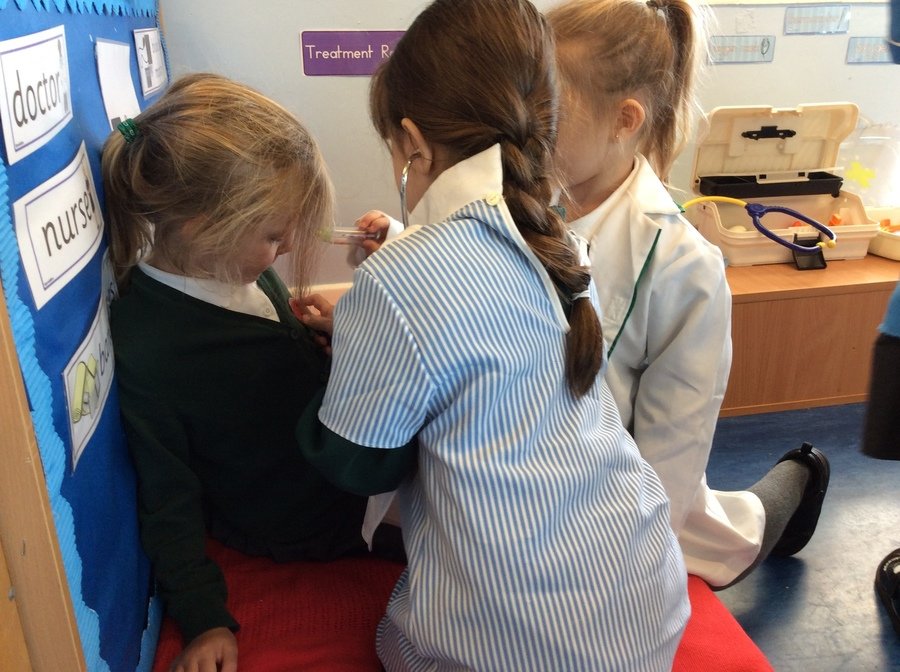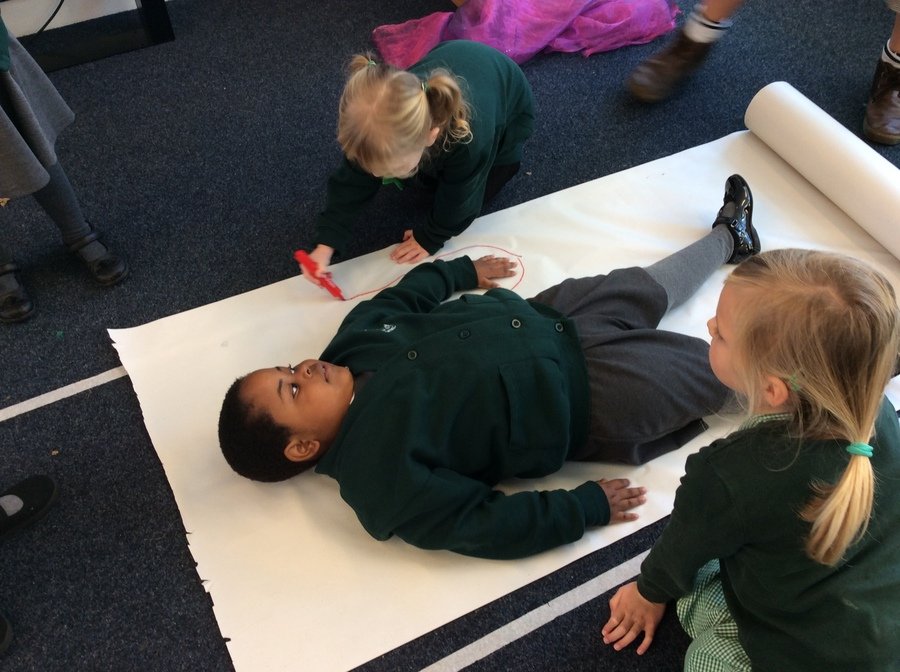 2.10.20 We have introduced "Fascinating Friday!". The children get to develop their knowledge and understanding of the world by engaging in some scientific experiments. This Friday we made "Bubble Snakes" and we could see that Hattie had the biggest lungs in the class since she blew the longest snake!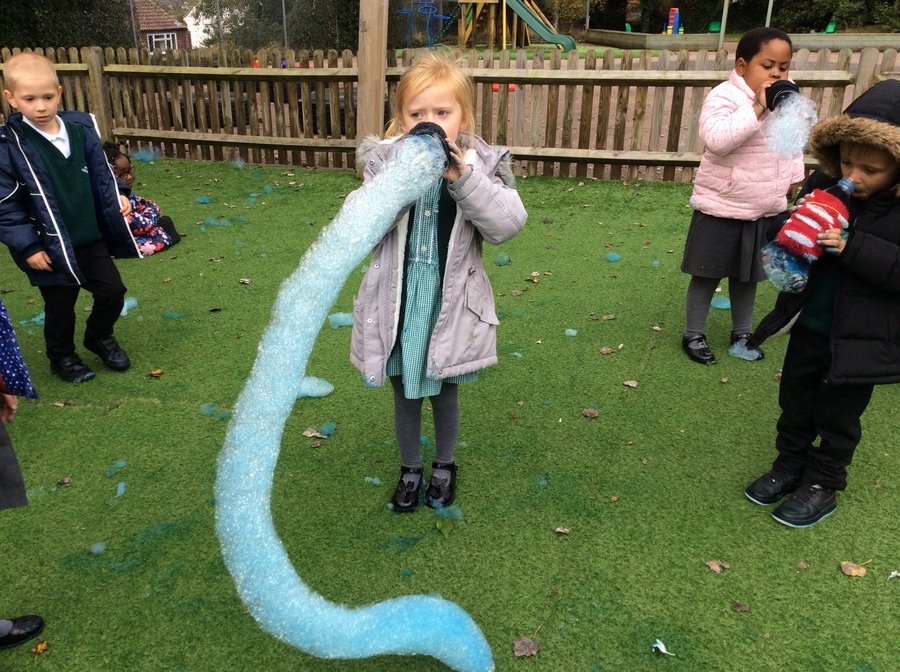 28.09.20 This week we have started our funky fingers programme where the children get to work on their fine motor skills for 10 minutes everyday. This will support them with their pencil control and writing skills. Work those fingers!
14.09.20
This week we have been painting our portraits. We are sorry that you can't come in and see them so here is a slide show.
Our first days at school have been fantastic fun. All the children are settling in quickly and are getting used to our routines. We are very impressed with their good manners, kind behaviour and hardworking attitudes. We can't wait to start our first topic:
"Marvellous Me"
11.09.20
Today we have been making "Worry Dolls" for well being week. When we talk to them about our worries, our worries disappear. It's a good idea to talk to someone about your worries!