Saint Elizabeth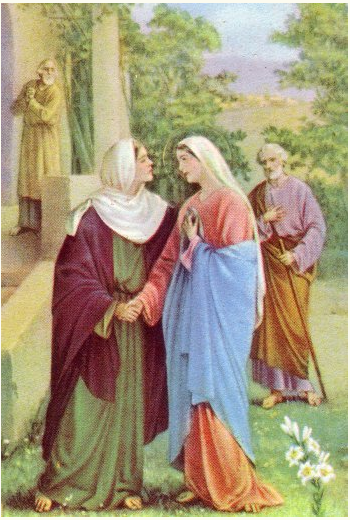 Year 2 had great fun this week with a Bollywood dance class outdoors run by famous London choreographer Kalpesh Zalavadiya. Pupils got the chance to use coloured batons in a dance sequence as well as learning lots of other Indian dance moves. They particularly enjoyed the 'Jai Ho!' song and came to school dressed in bright colours to celebrate.
Our summer topic is 'Invention and Innovation' and we are exploring different pioneers please click 'here' for the Summer booklet. This half term we will be looking at the History and Science linked to 'Space' and the first man on the moon.
Please click 'here' to find optional extra creative activities that your children can do to earn extra Dojos.
Year 2 have had a lovely end to our Space topic by trying astronaut ice-cream and comparing it to normal ice-cream. It was strange having room temperature ice-cream that didn't melt and it certainly had mixed reviews!
Year 2 have been busy leading a scientific enquiry to discover which materials cause the most friction. We set up a science investigation using race cars and ramps. Year 2 predicted which materials would cause the car to accelerate slower and why. We explored Sir Isaac Newton's 3rd rule about forces and every action having a reaction. Year 2 decided that wood was the fastest material and tin foil was the slowest.
Year 2 have been using drama and freeze frames to show different acts of kindness. Our current RE topic is 'Pentecost' and they have been exploring how Jesus sent the Holy Spirit as a 'special helper' to guide the disciples and every one on Earth to help them to make good choices. These acts ranged from giving to charity to asking someone if they would like to join in a game if they look lonely etc. Here are some of the examples the children came up with:
Year 2 have been busy making time travelling machines to launch our 'Inventions and Innovation' topic! They created different time travelling objects through Play-do, Lego and artistic designs:
Thank you to those children that have done extra work over Easter to bring our displays and role play area to life! It certainly feels like we have landed in Space! The children have been busy designing their own planets that we can visit in our Spaceship and have been learning about the 3 astronauts that went in Apollo 11.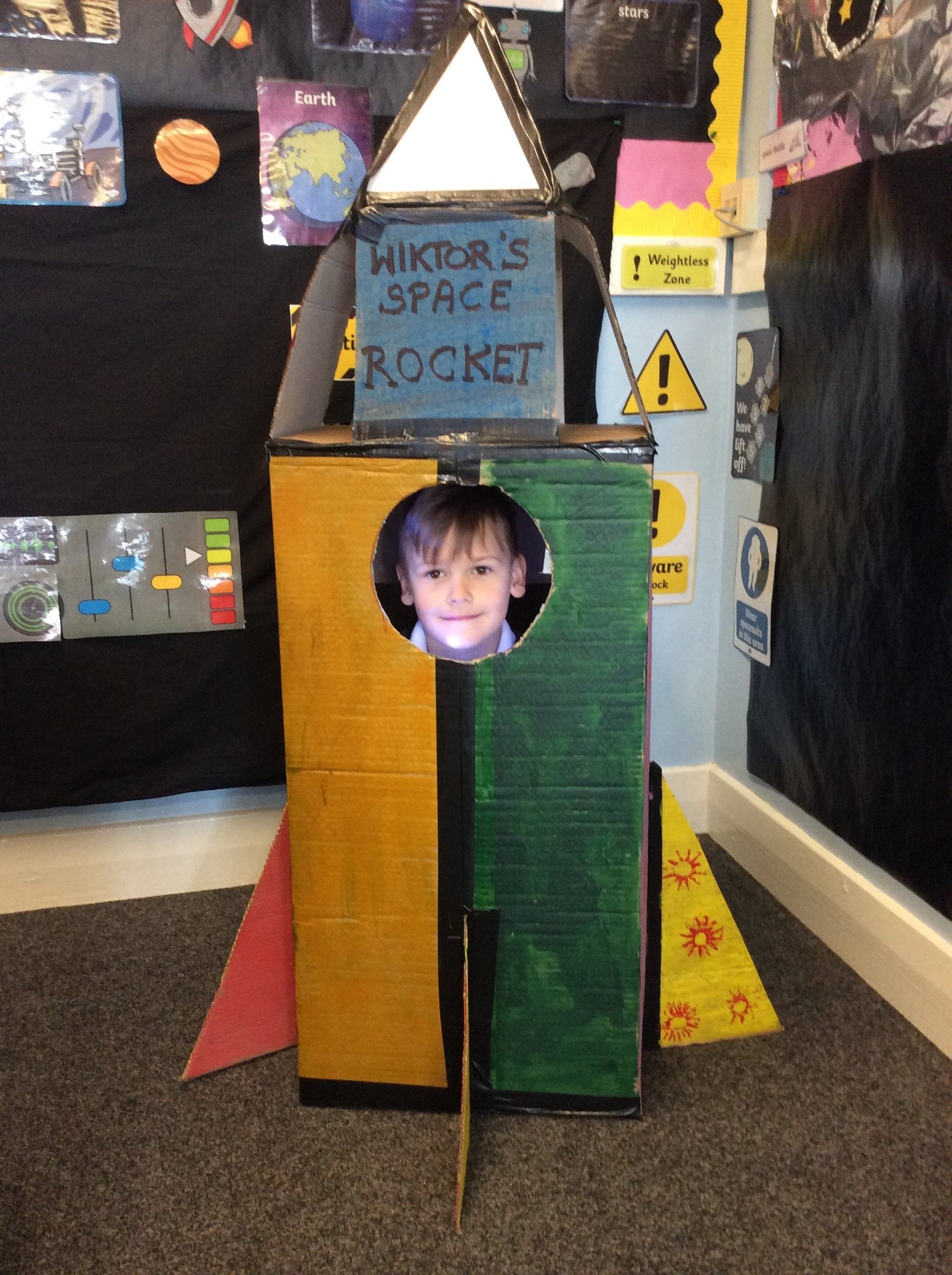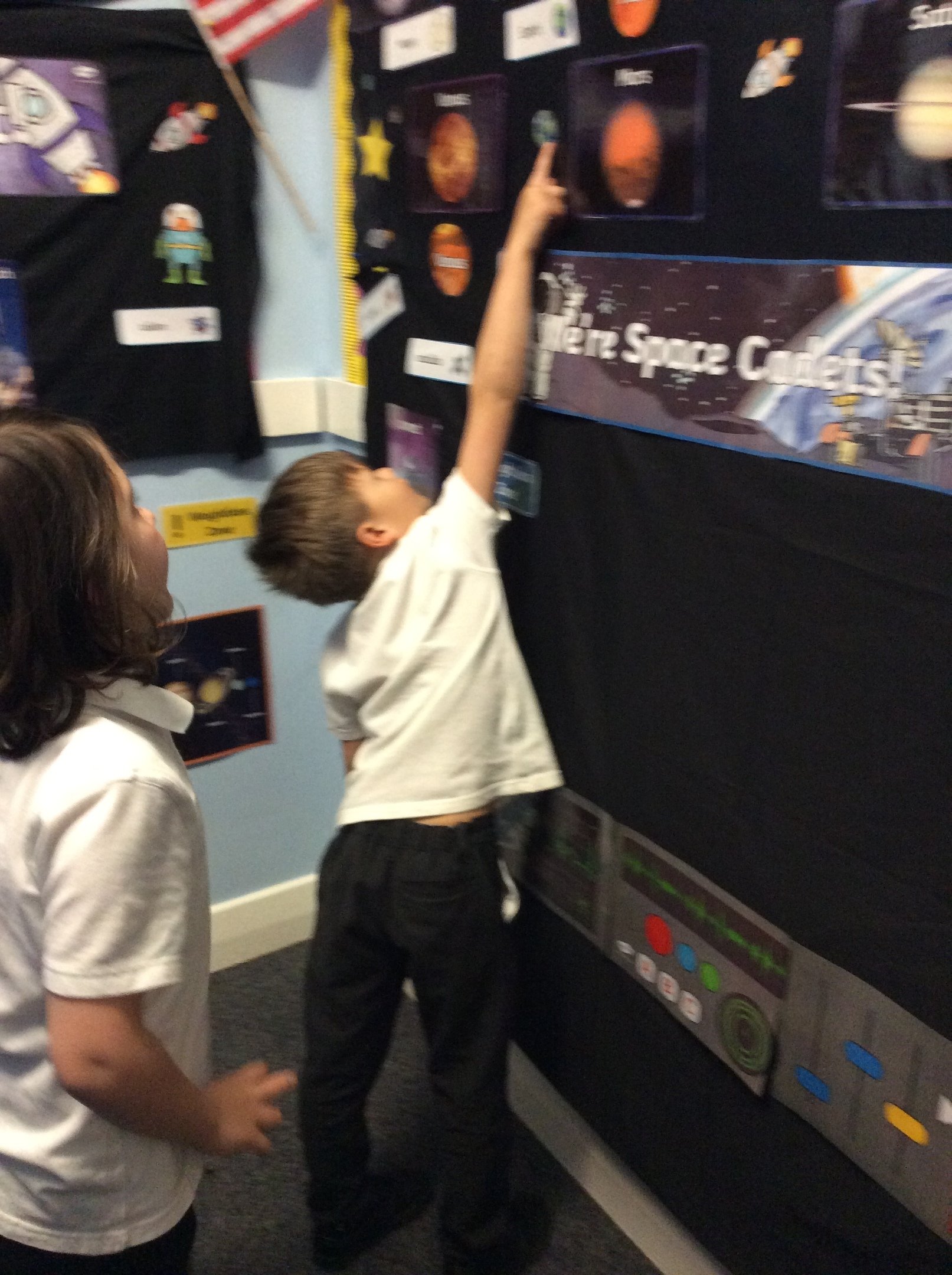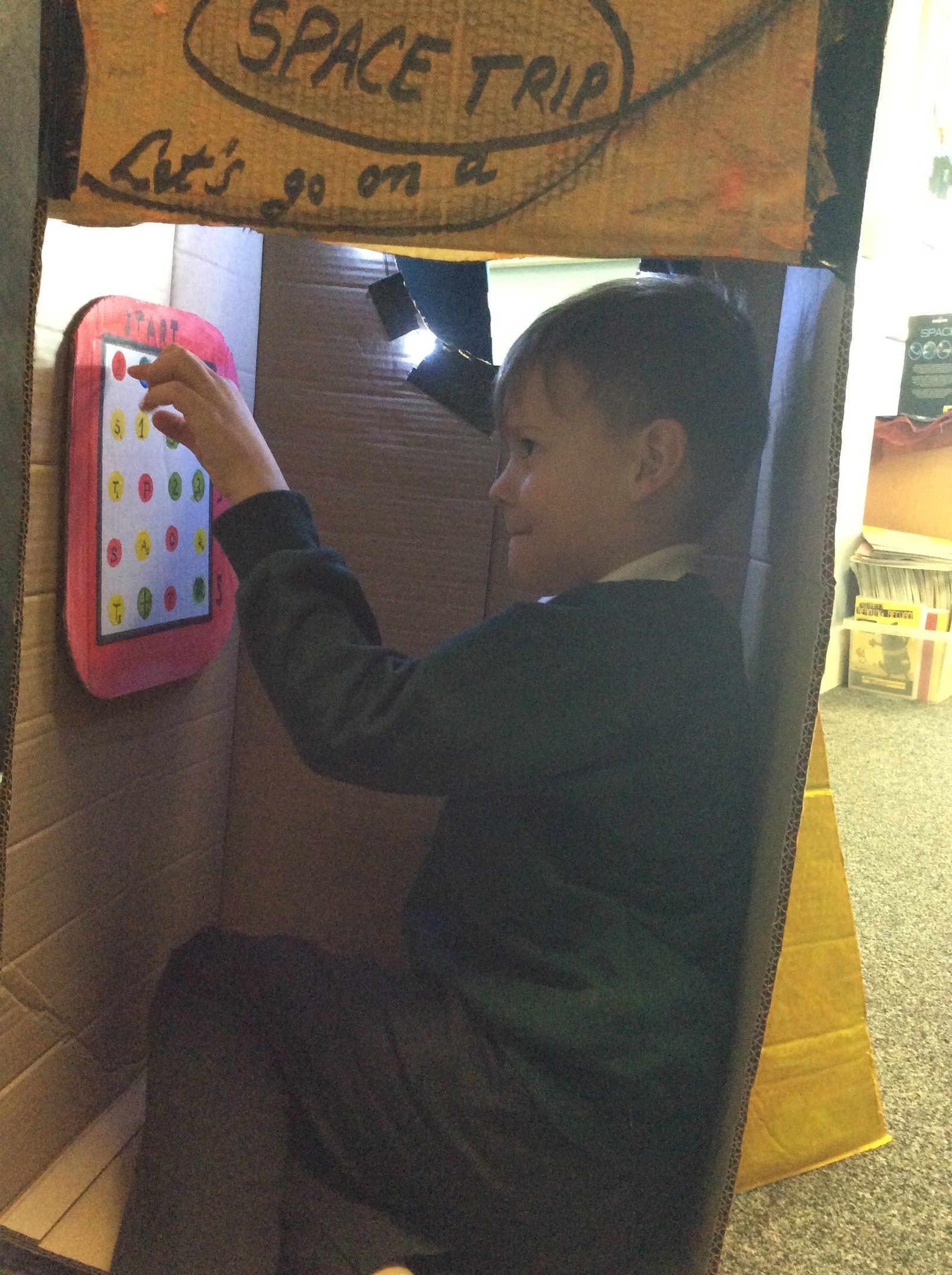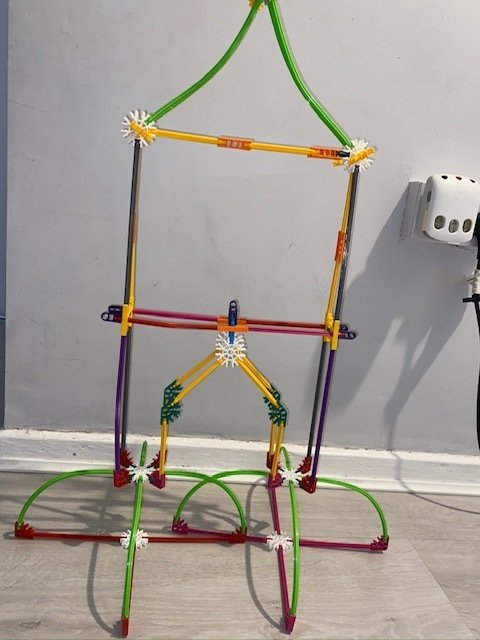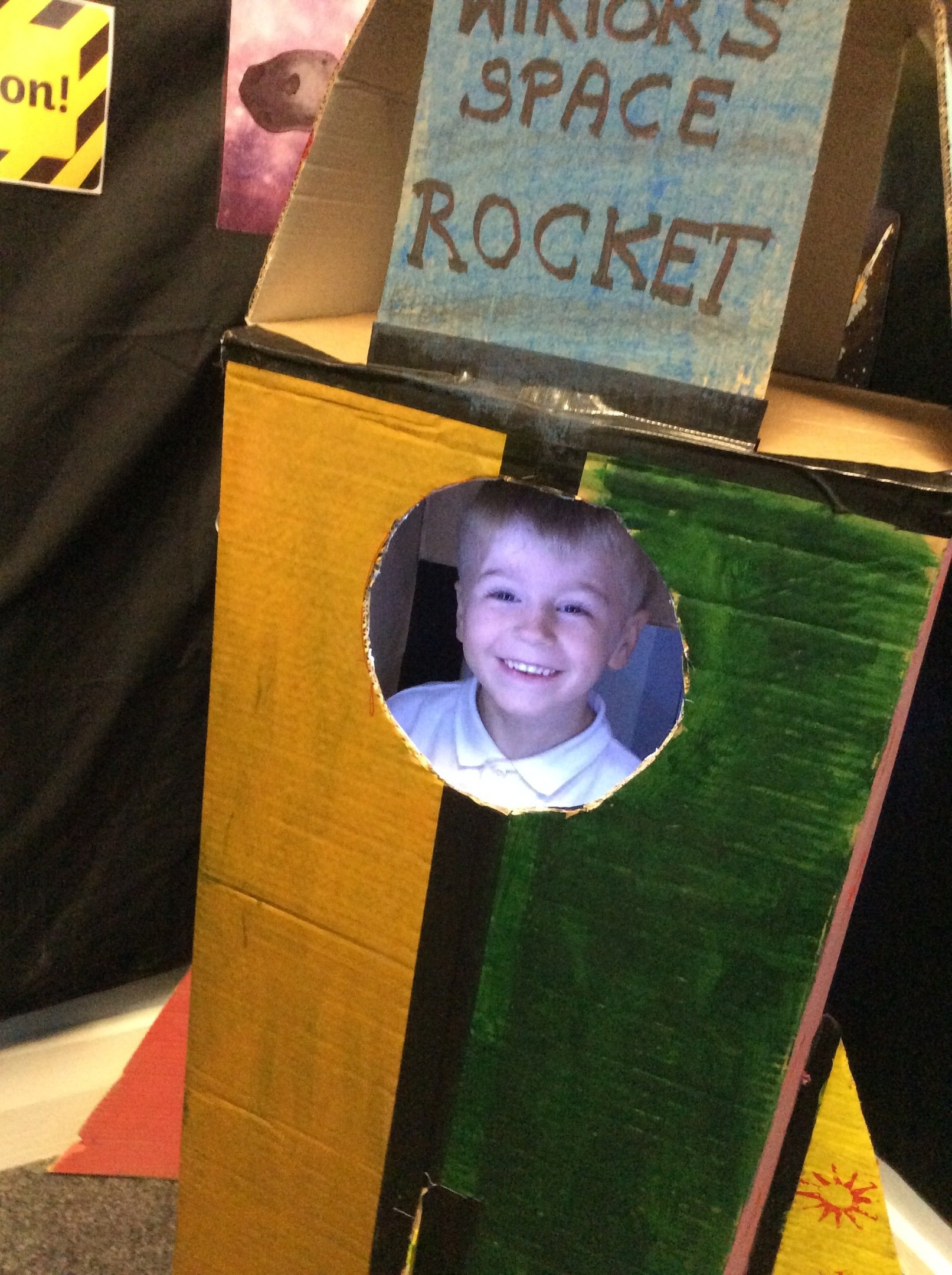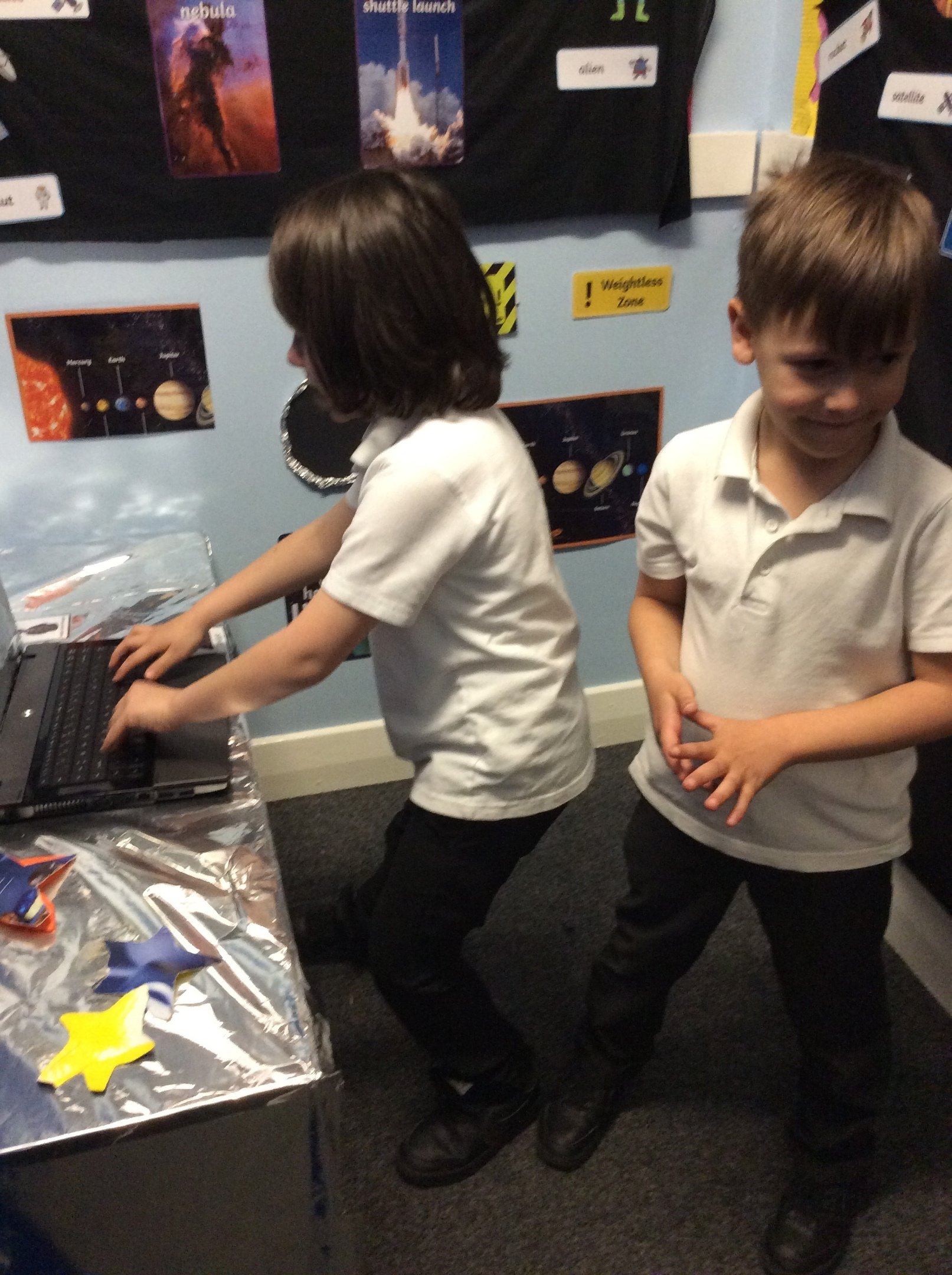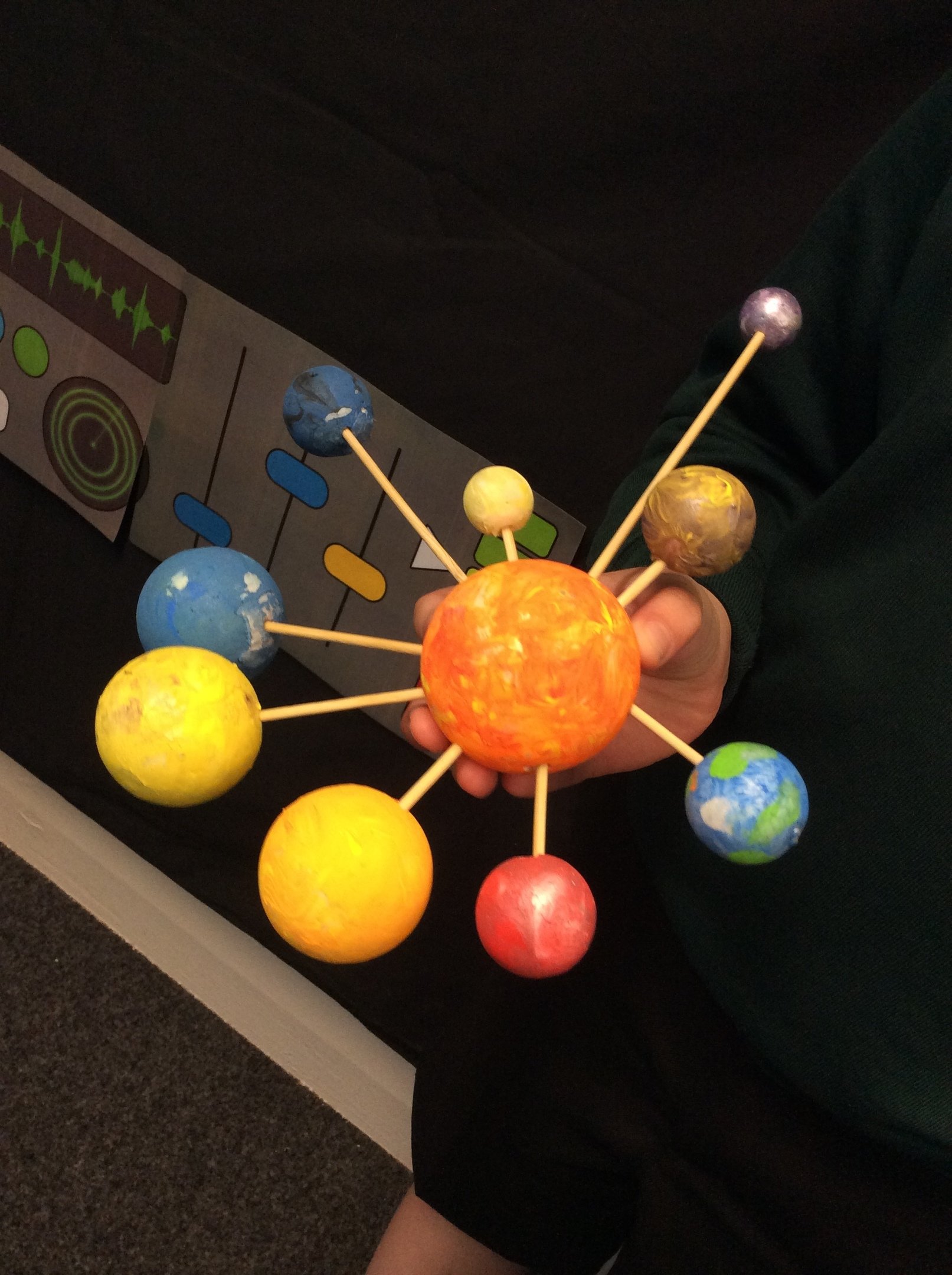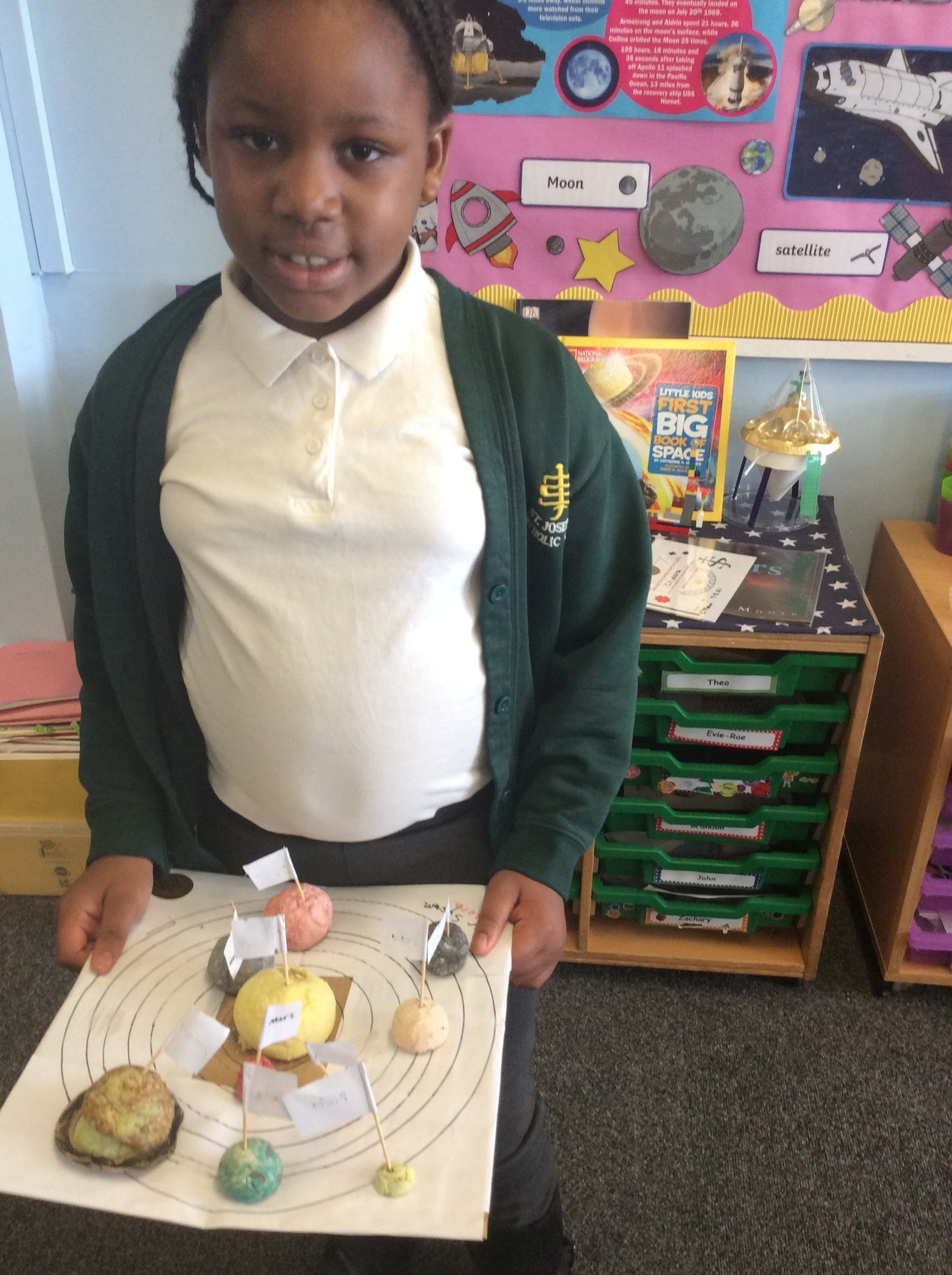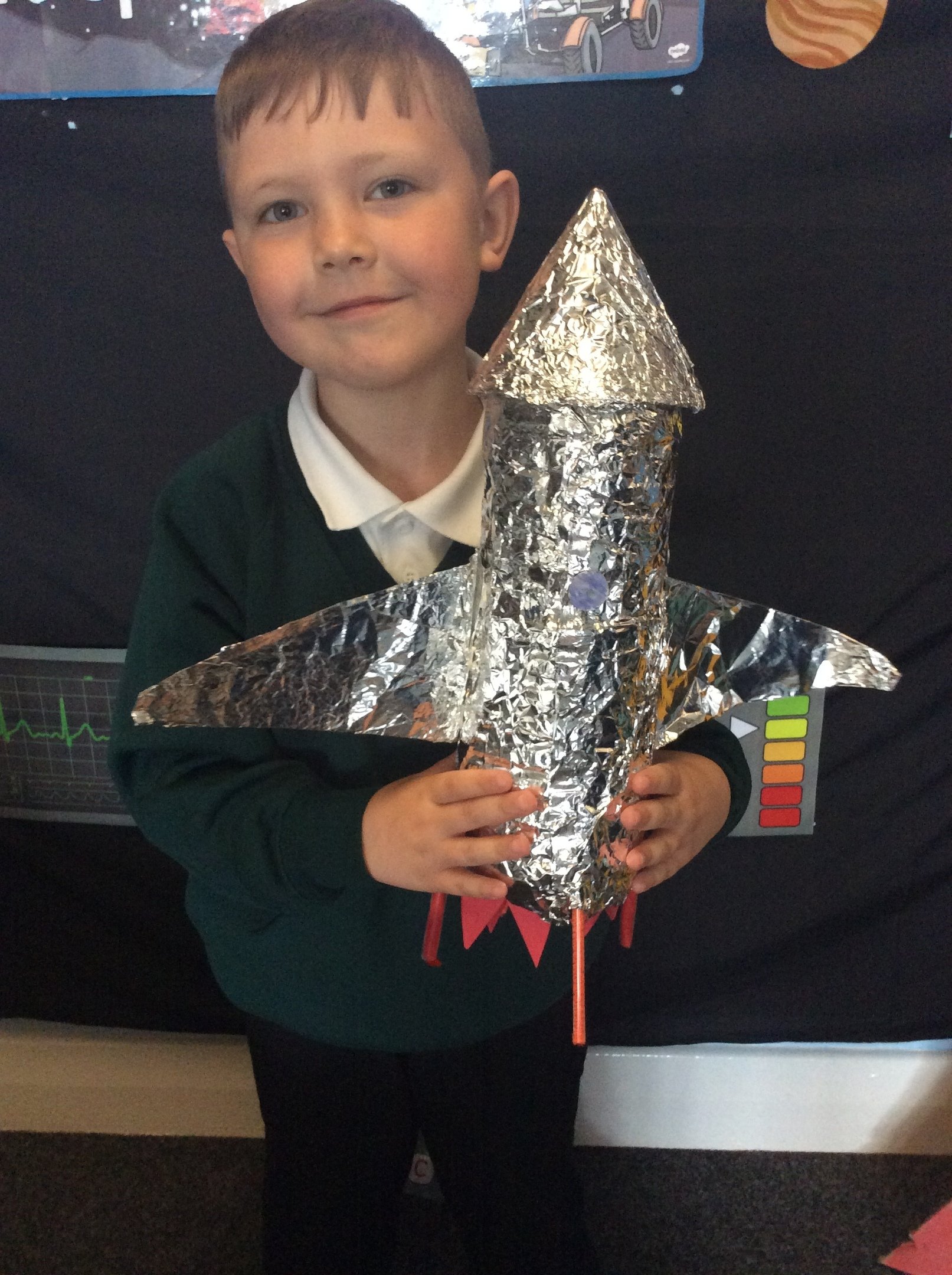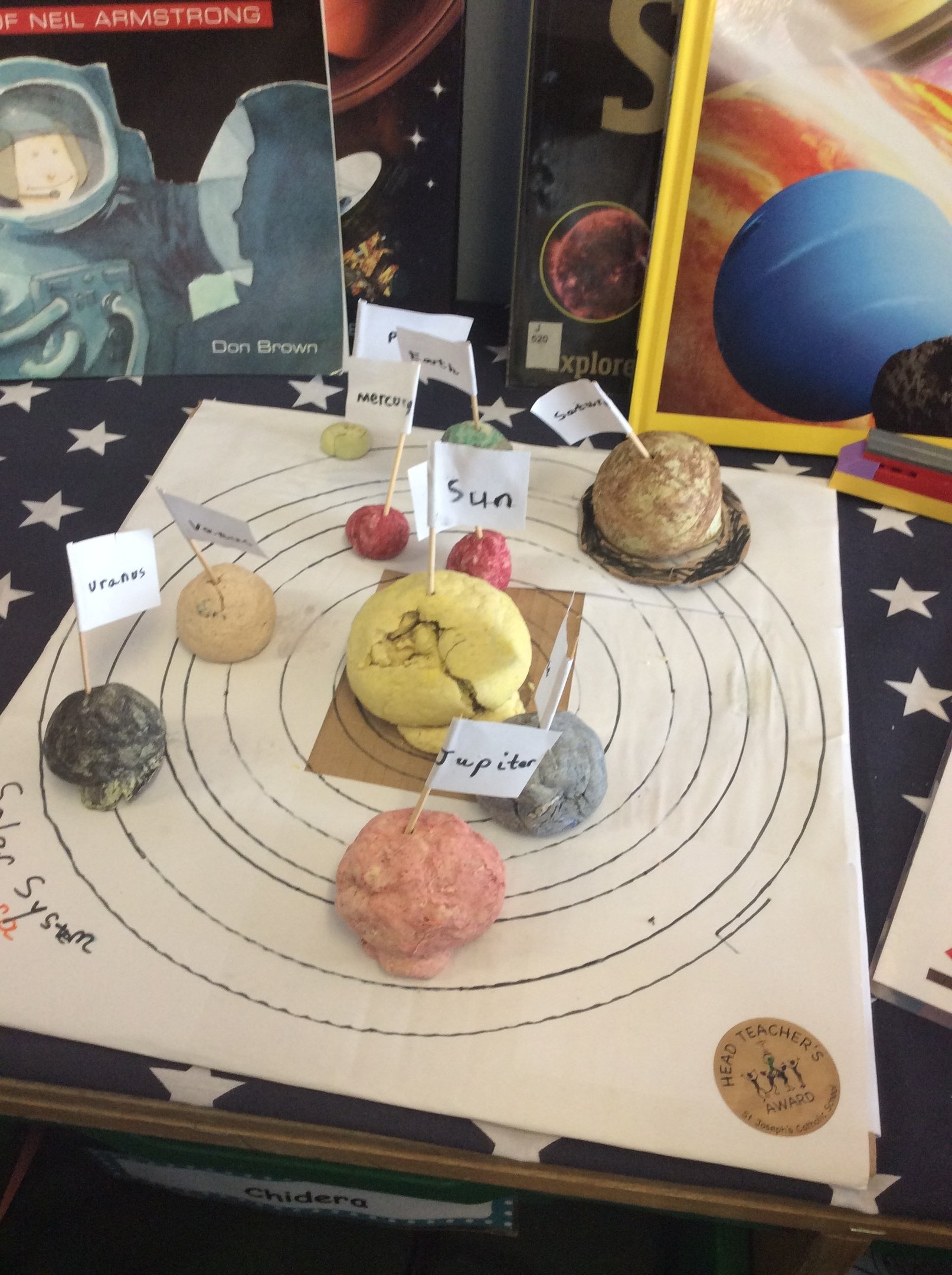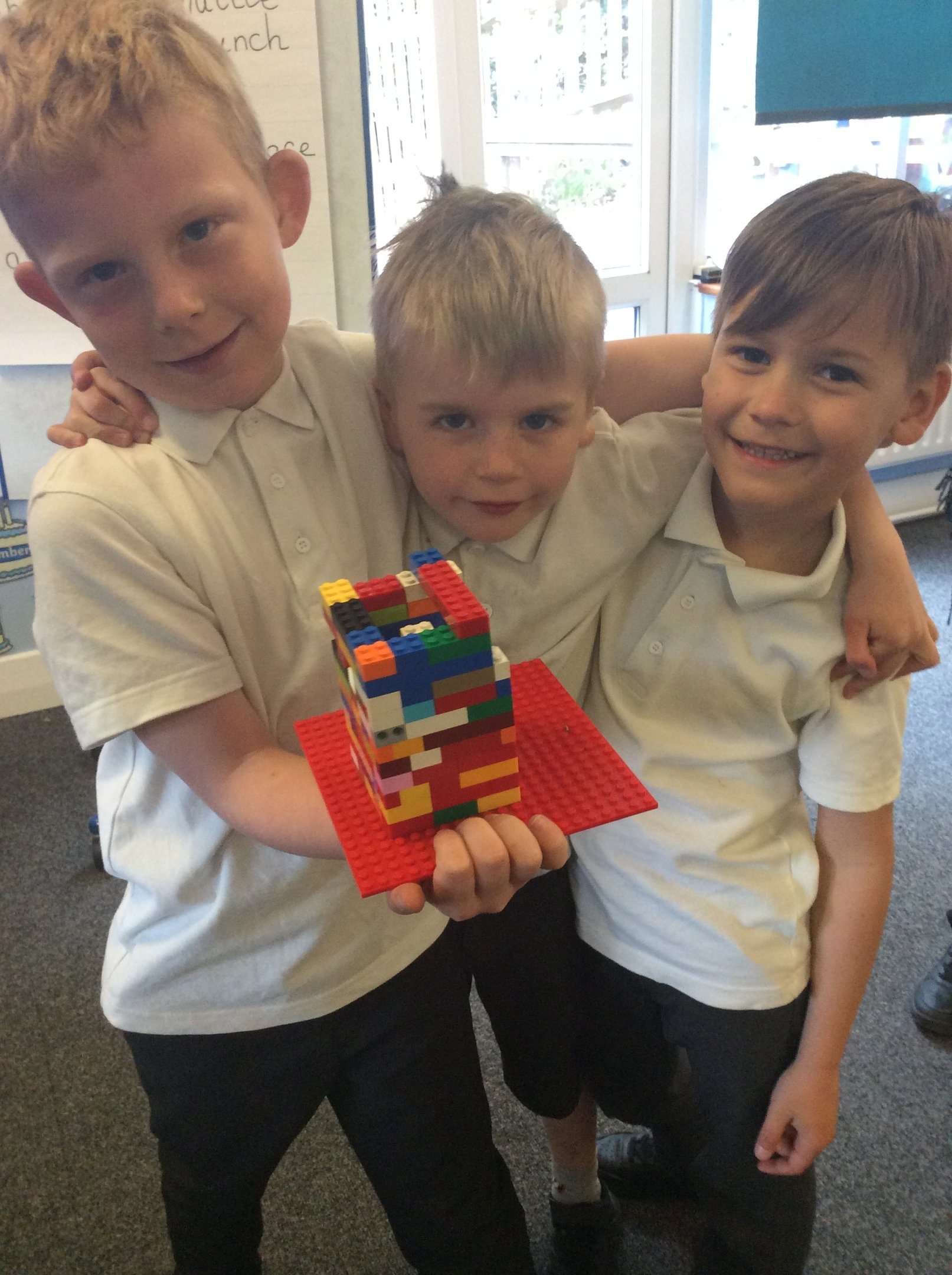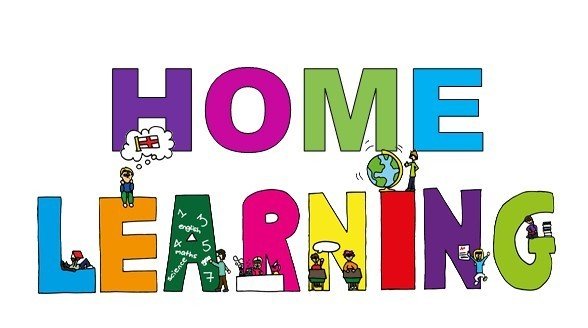 Wishing all of Year 2 and their families a happy and safe start to 2021.
As school is closed to the majority of pupils, learning will need to take place remotely.
Please click HERE to access the first remote learning pack which covers the weeks beginning 04.01.21 and 11.01.21. Please also click here for videos that model the mathematical processes used in the maths.
Here is the home learning pack for the week beginning 18.01.21.
Here is the home learning pack for the week beginning 25.01.21
Here is the home learning pack for the week beginning 01.02.21
Please click 'here' for the home learning pack for the week beginning 08.02.21
Please click 'here' for the home learning pack for the week beginning the 22.2.21
Please click 'here' for the home learning pack for the week beginning the 01.03.21
Please click 'here' for a list of spellings to practice with your child - start with the Year 1 side. It would be great if your child can use this to support their writing in English. Please click 'here' for word searches to help pupils learn the Year 2 spellings.
Here are optional English tasks for pupils to earn Dojos.
Here are optional Maths tasks for pupils to earn Dojos.
Here is the first 'optional topic tasks' for pupils to get creative and earn Dojos.
Click 'here' to find the second topic task sheet to earn extra Dojos over half term.
If you have any questions, please use the 'myhomework' email to contact Miss Green. Please also use this to send in photos of your child's home learning. Take care of yourselves and stay safe.
As Year 2 have been working so hard I have uploaded a 'home learning' award that you can give your child if they have earned it or need a bit of encouragement. Please click here to download this.
Our new topic this term is 'Indian Spice'. This will be a chance for pupils to improve on their geography and I am delighted to hear that so many of your children are enjoying it already!
Thank you so much to everyone who has sent home learning pictures and videos in. Here are some creative activities that you might want to do with your children at home. There are more ideas on the 'optional tasks' and children can earn Dojos for extra activities! Well done to all of you for your hard work and creativity Year 2! I hope you are as proud of your achievements as I am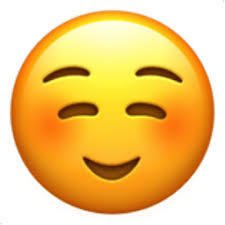 .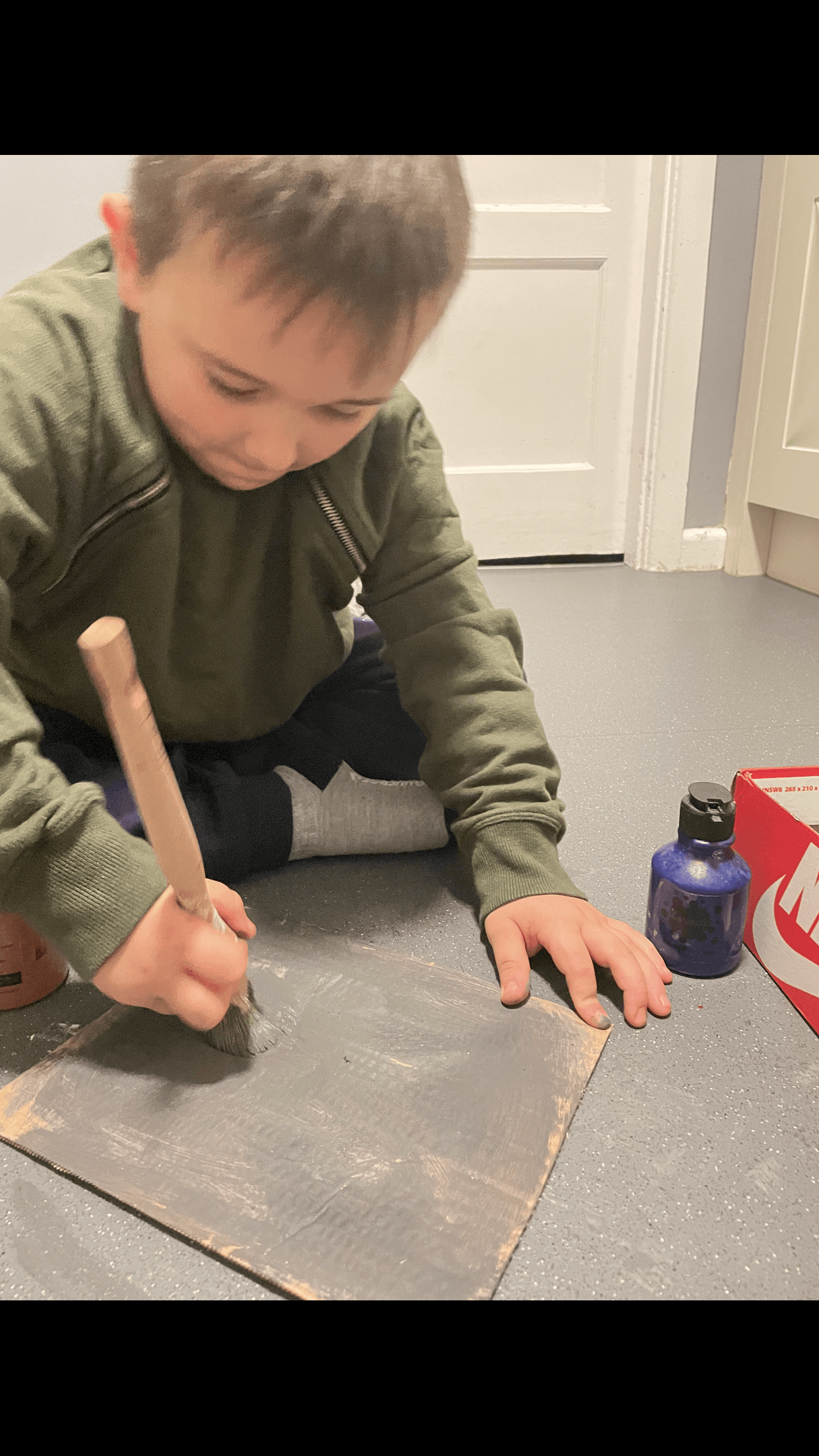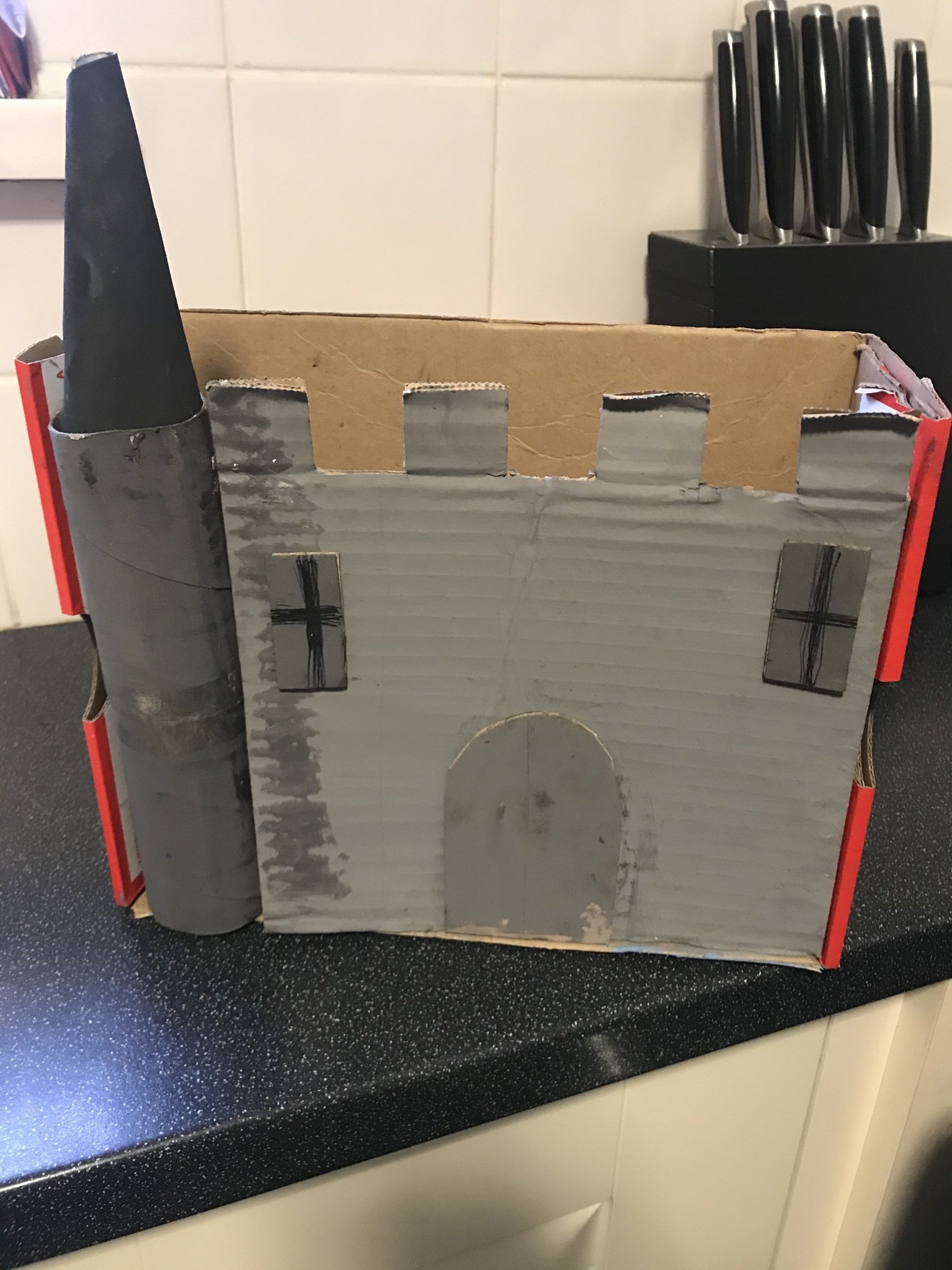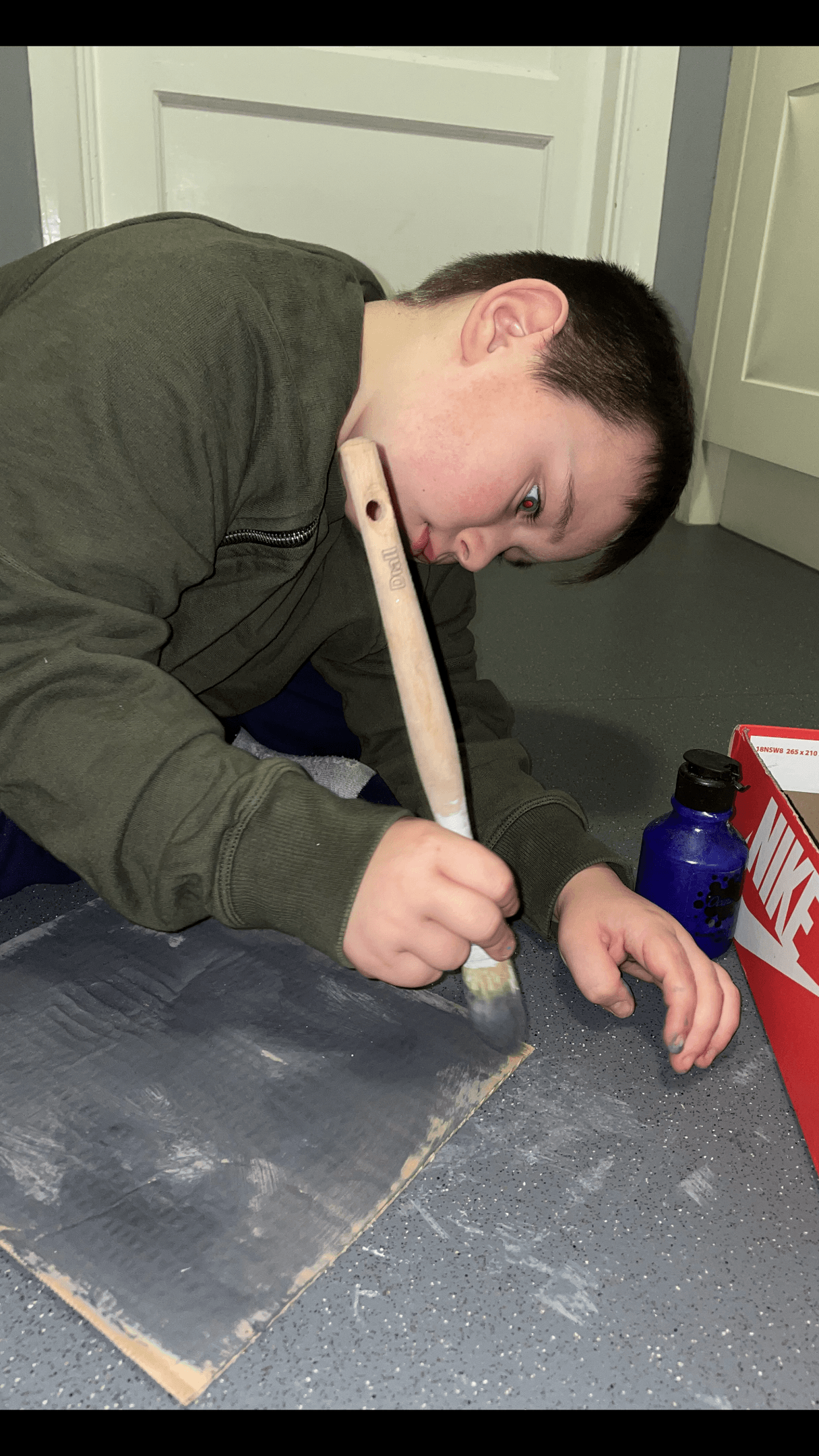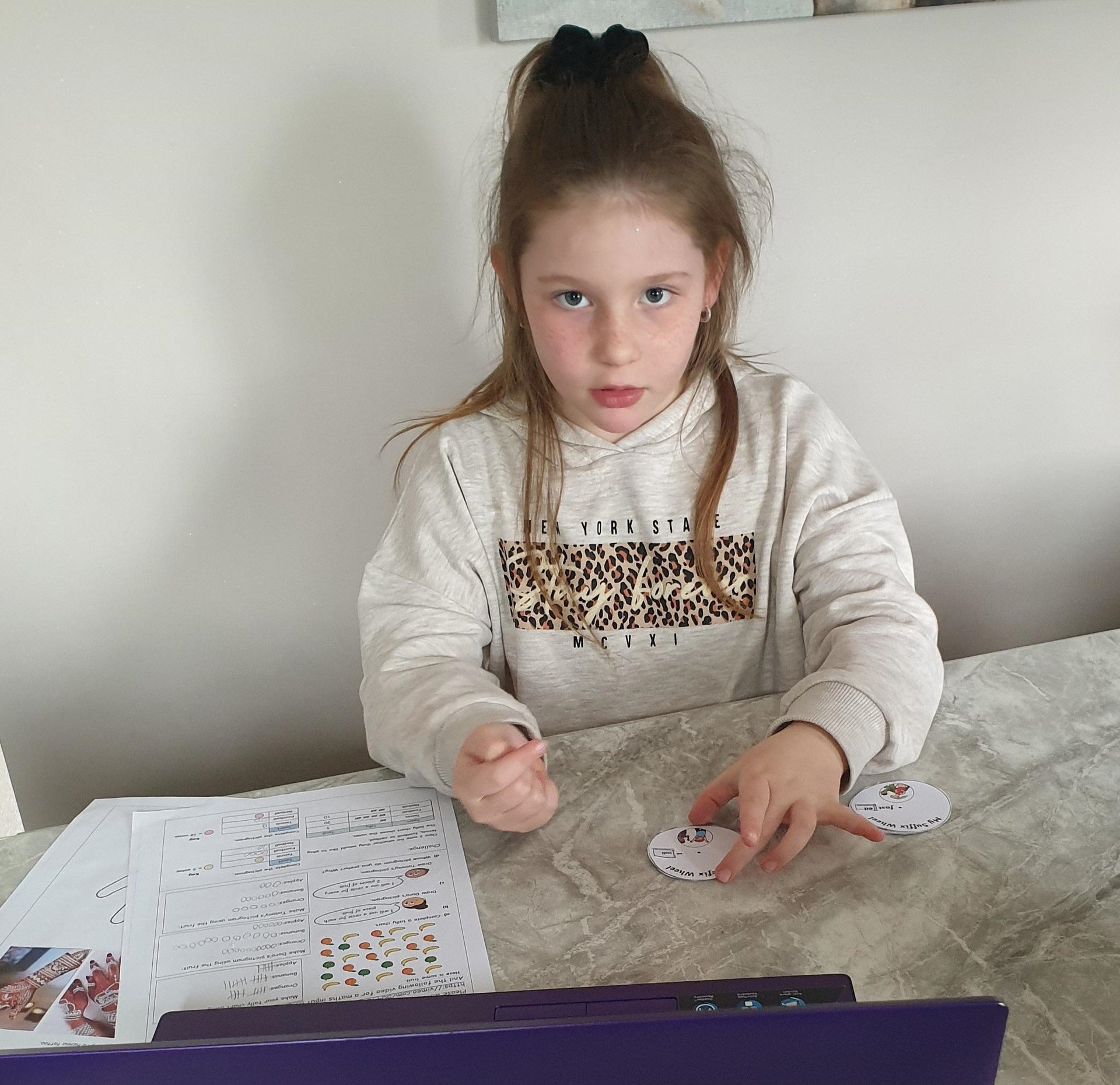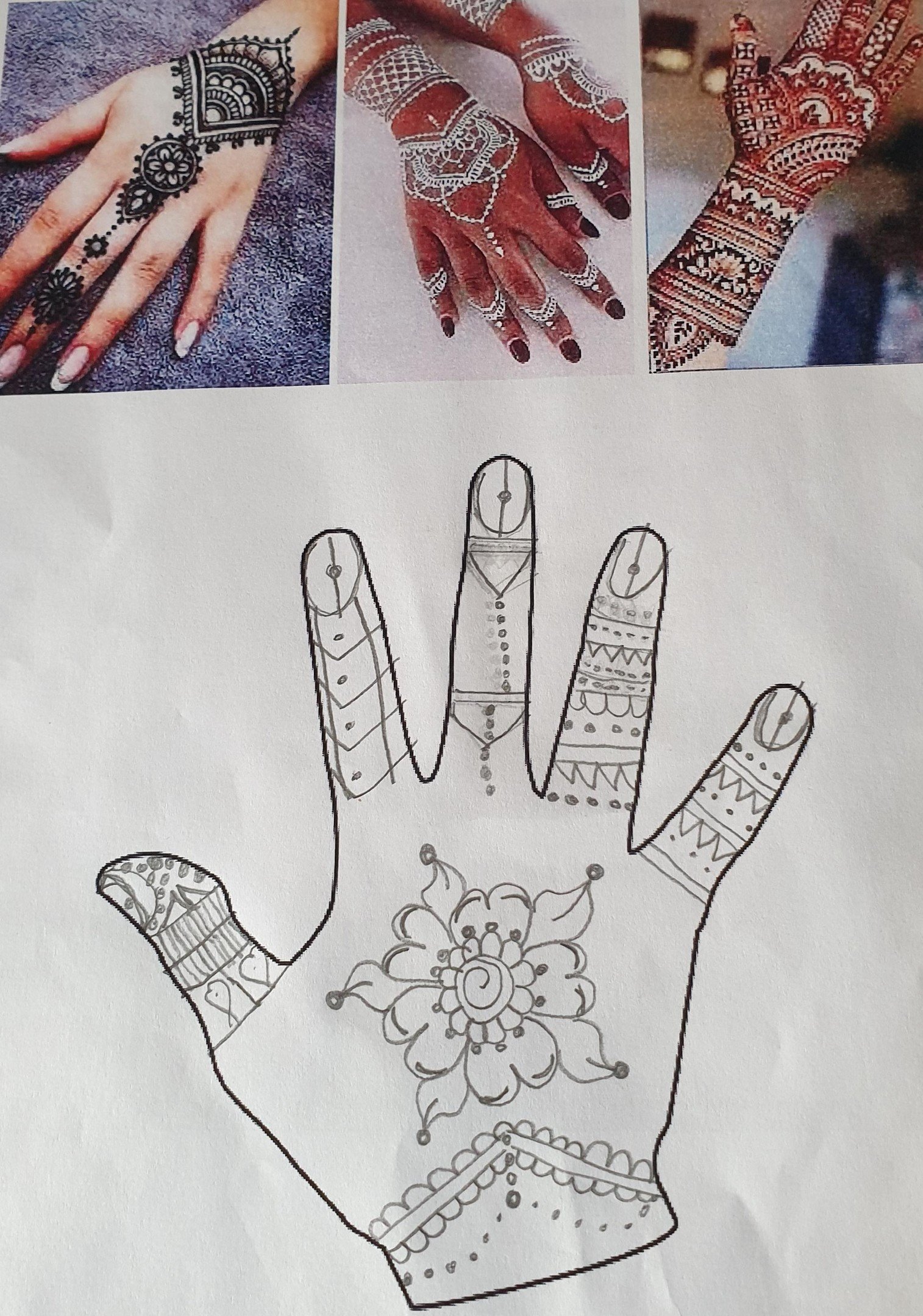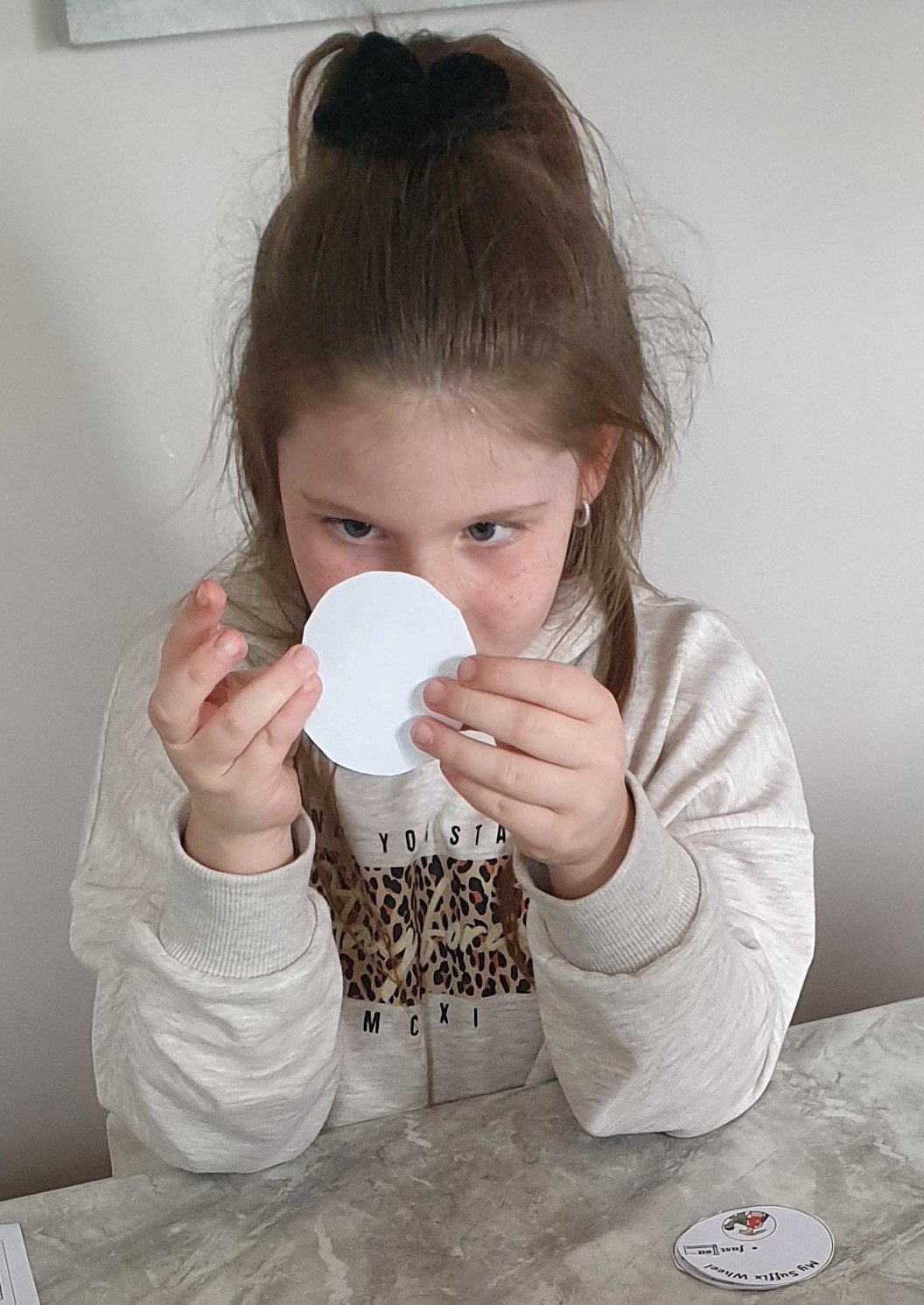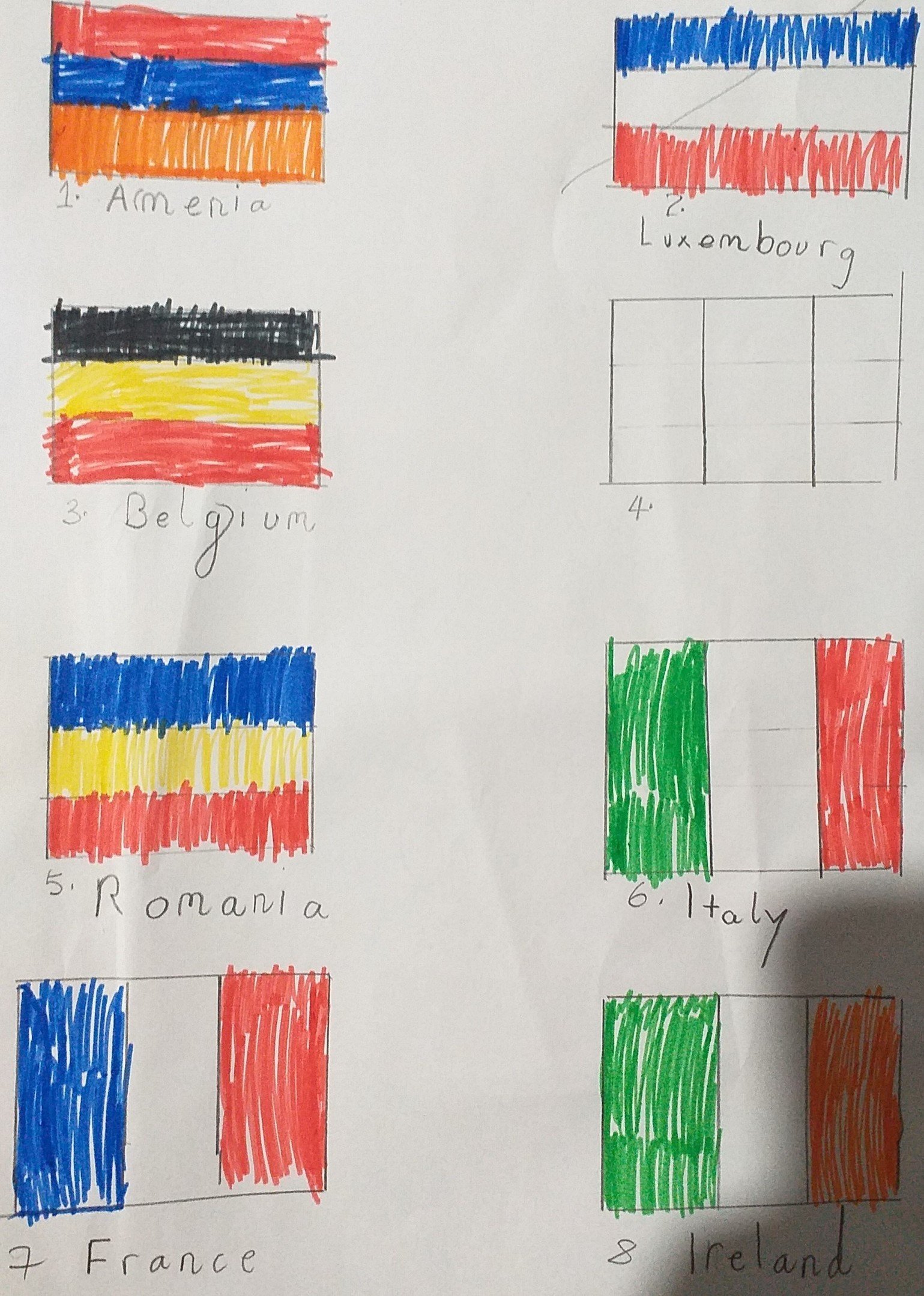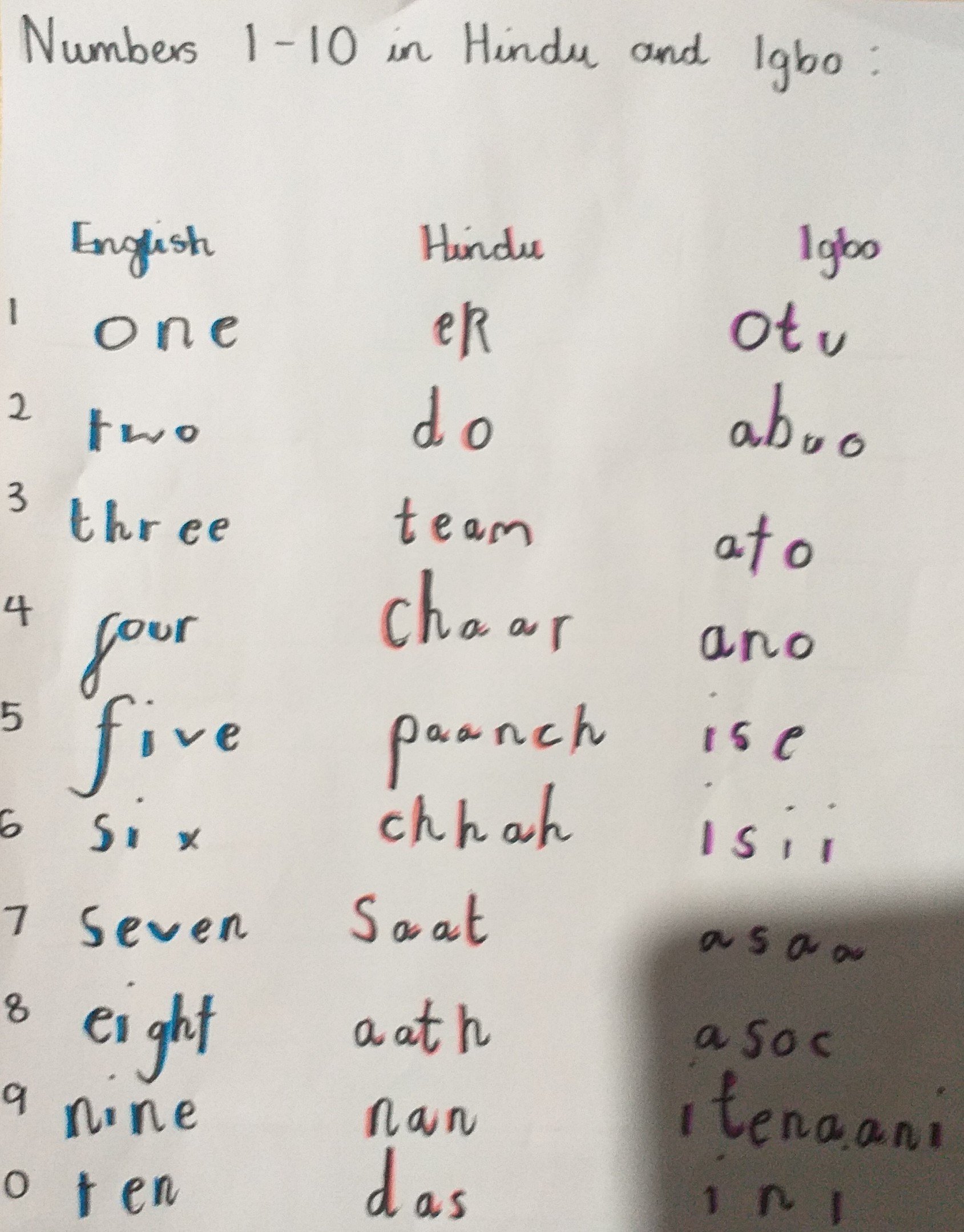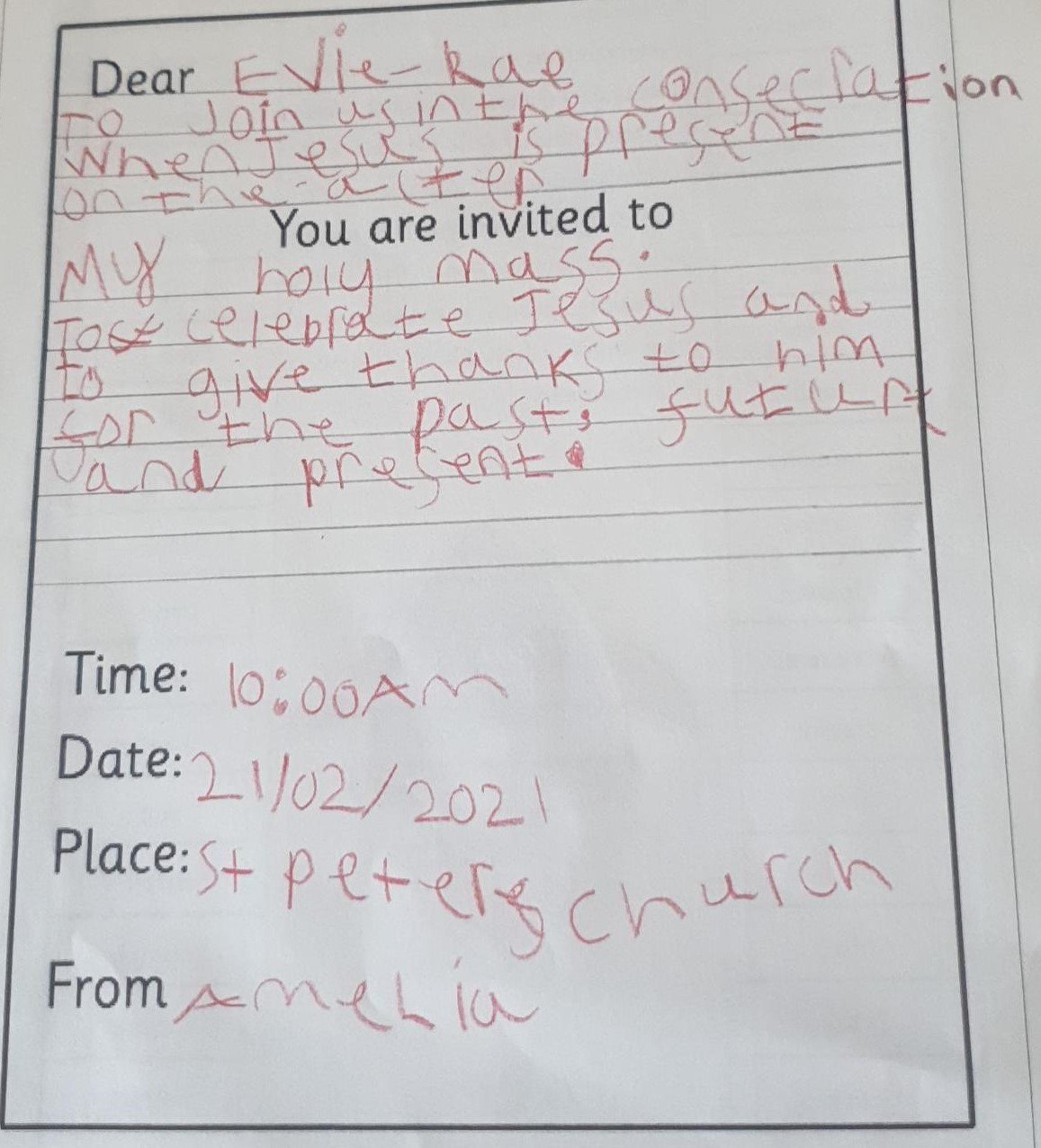 I love Harry's homemade bird feeders! Year 2 were given the challenge to make bird feeders to see how many birds they could spot near their homes. I am sure the birds will be grateful for food in such cold weather conditions - well done Harry!
How fantastic are these story boxes that Year 2 have been busy making? I am so pleased that the children are enjoying our 'Power of Reading' project: 'Pattan's Pumpkin'. It has tied in nicely with our new topic 'Indian Spice' and I am so impressed with all the skills I am seeing from our Year 2s. Well done St Elizabeth!!!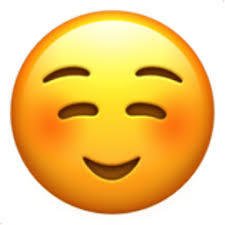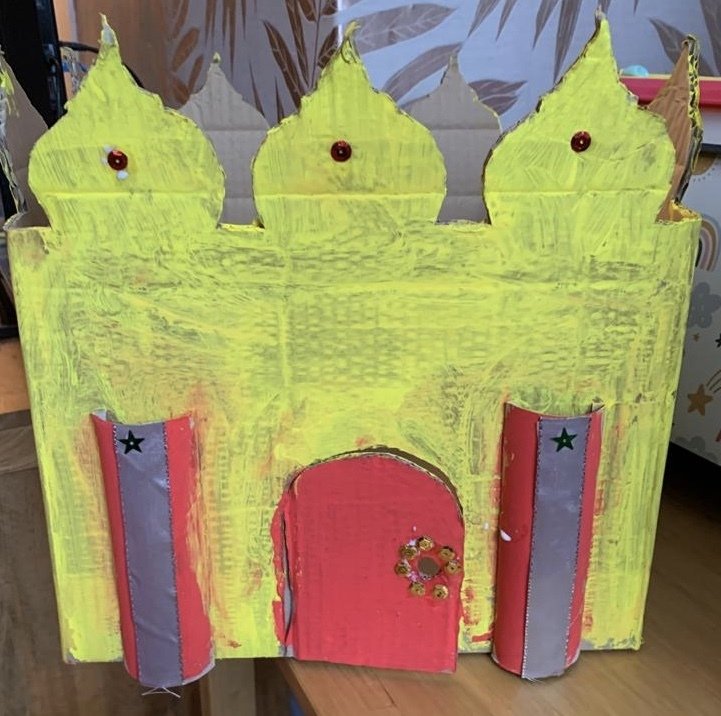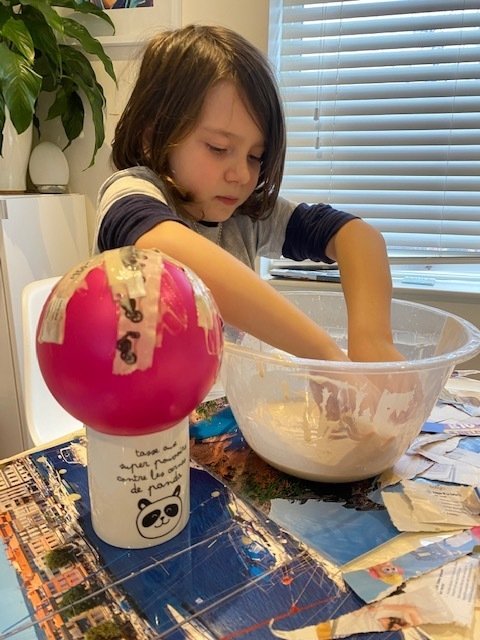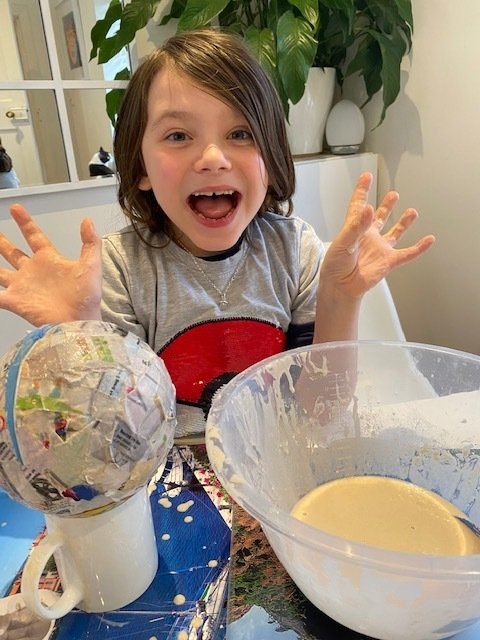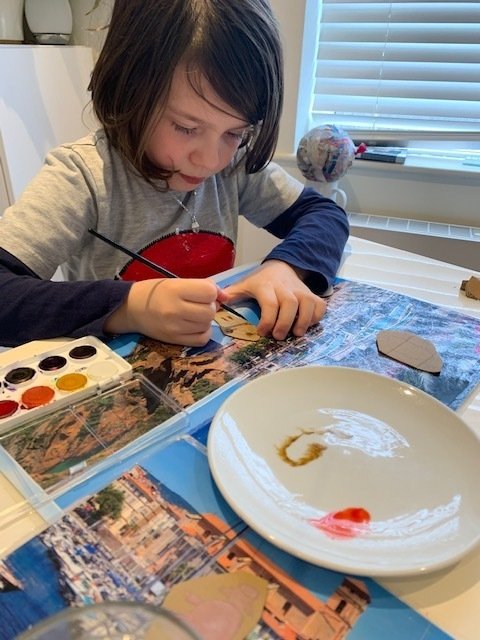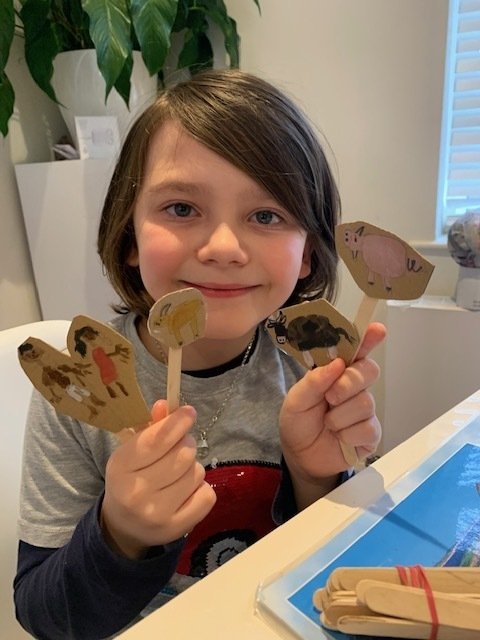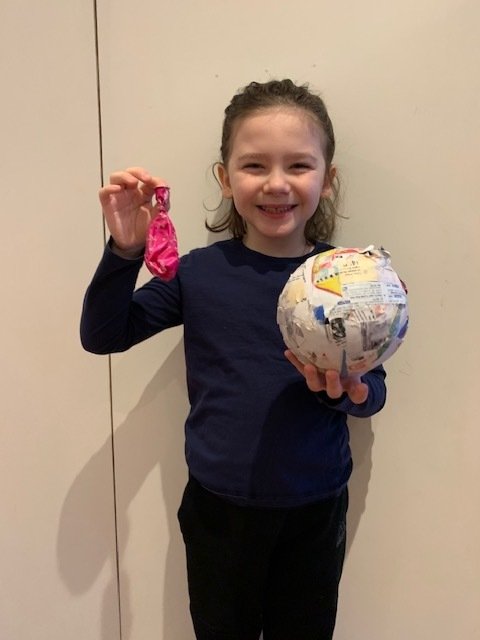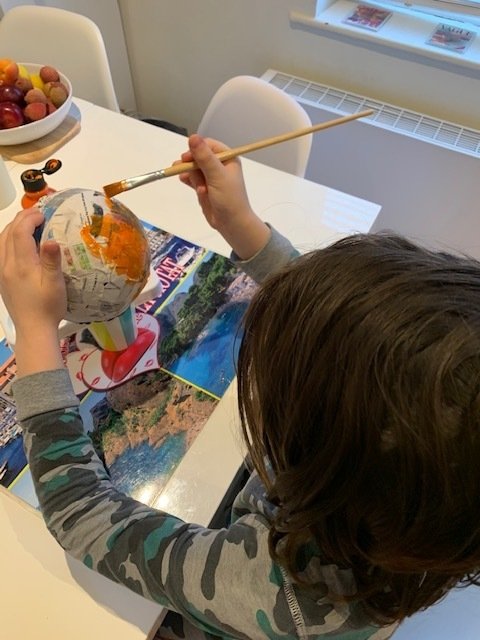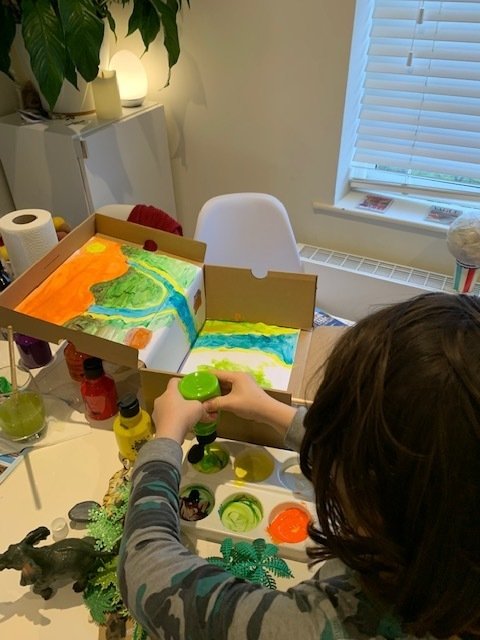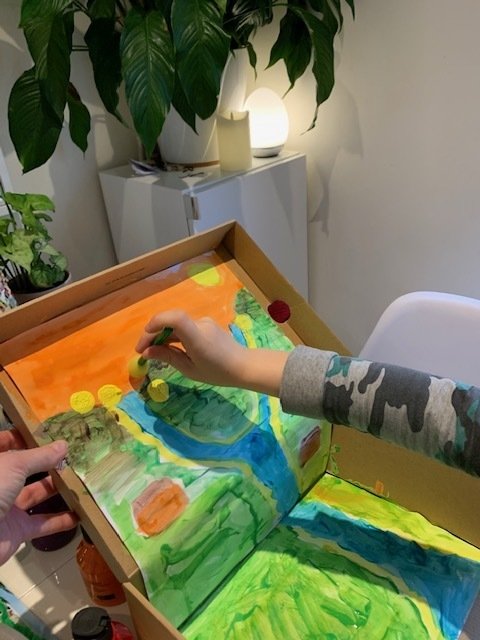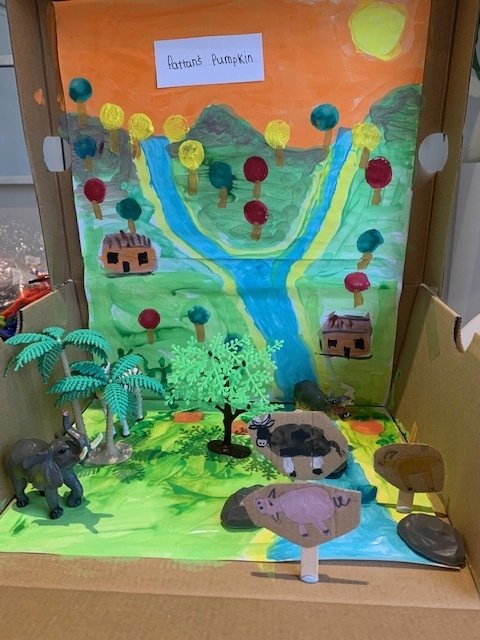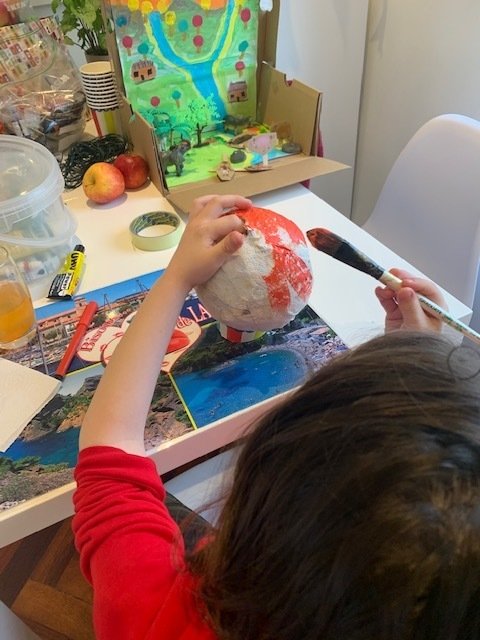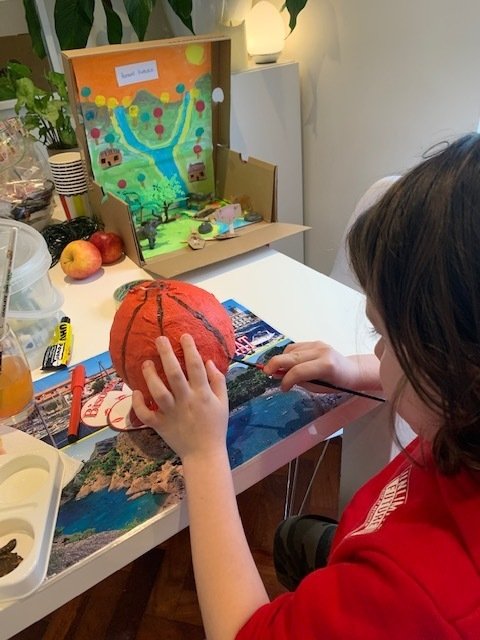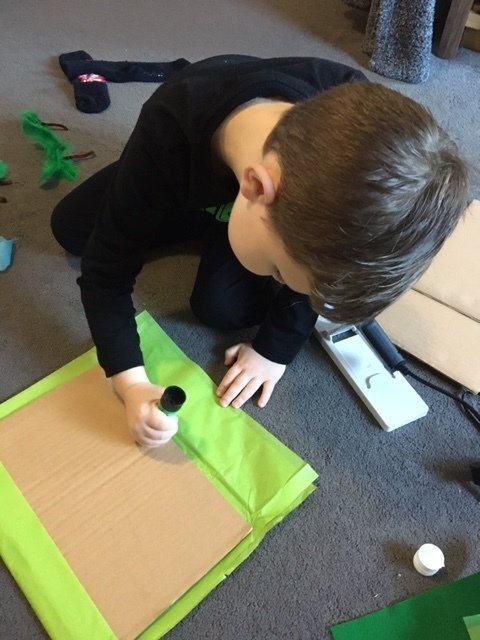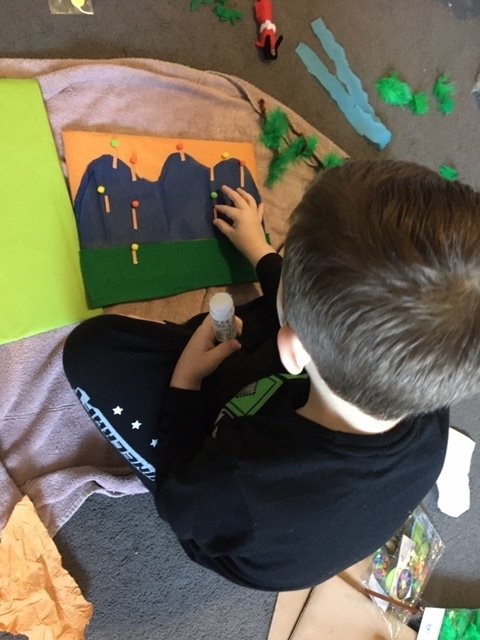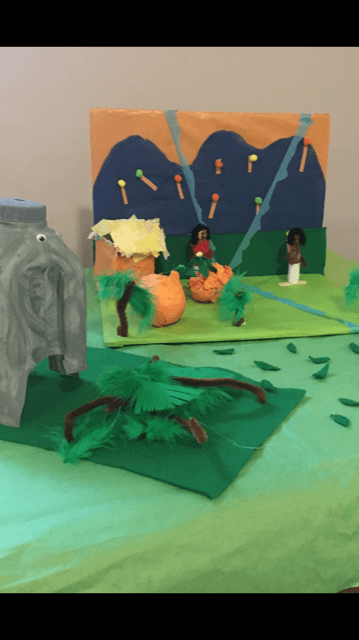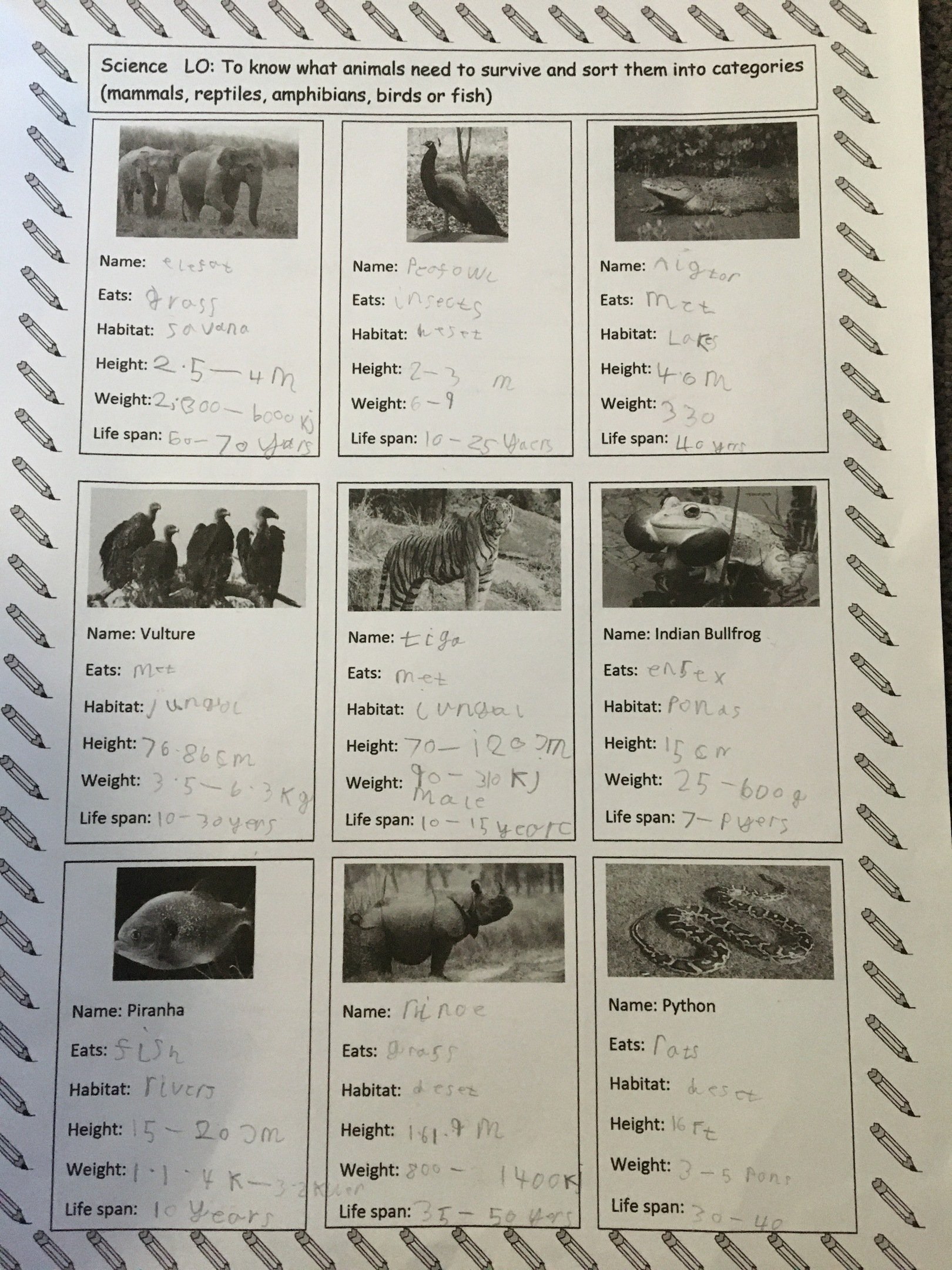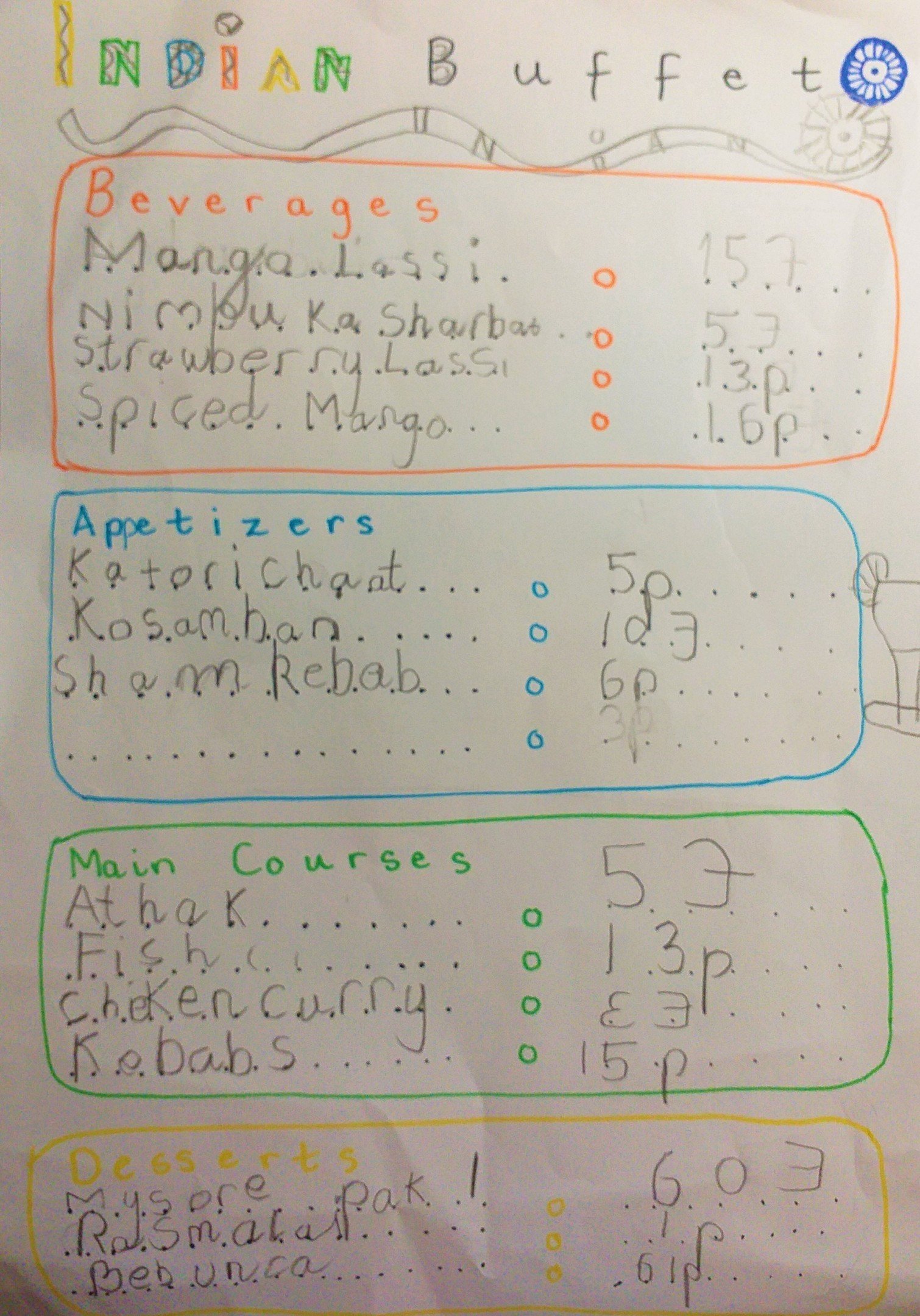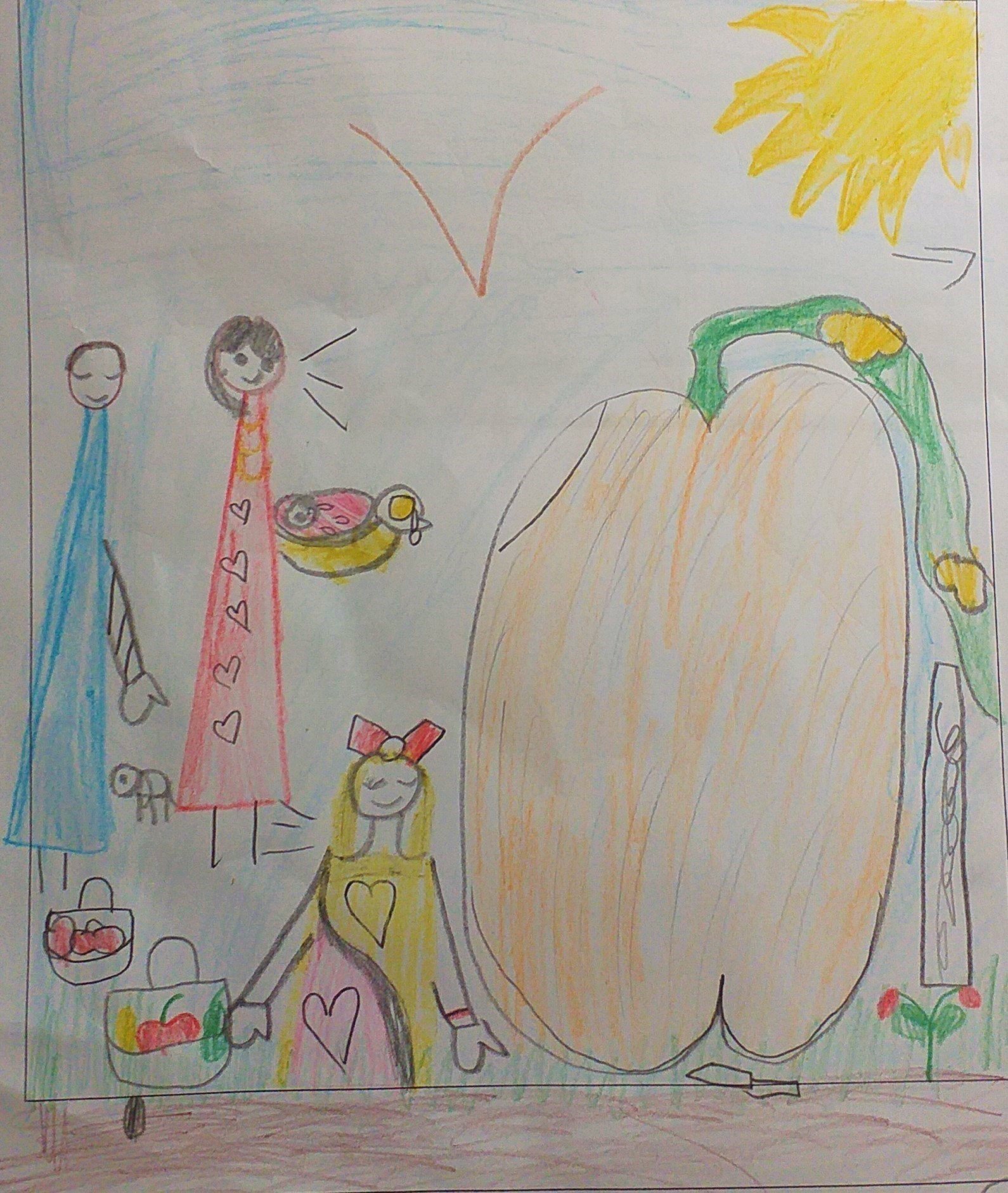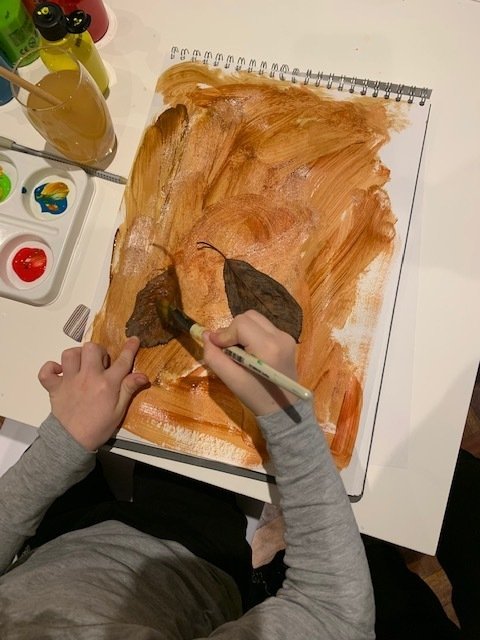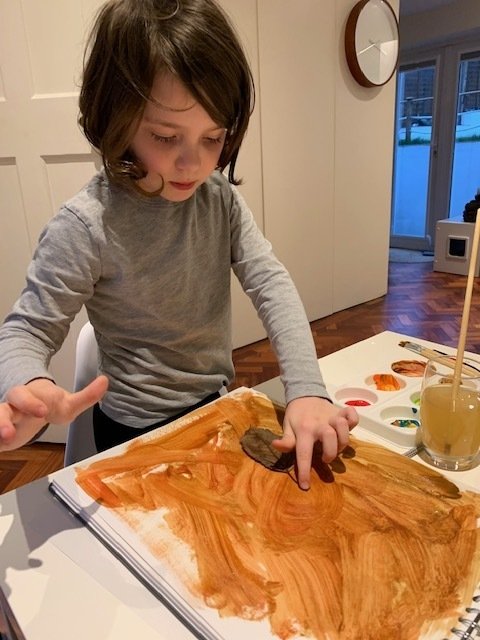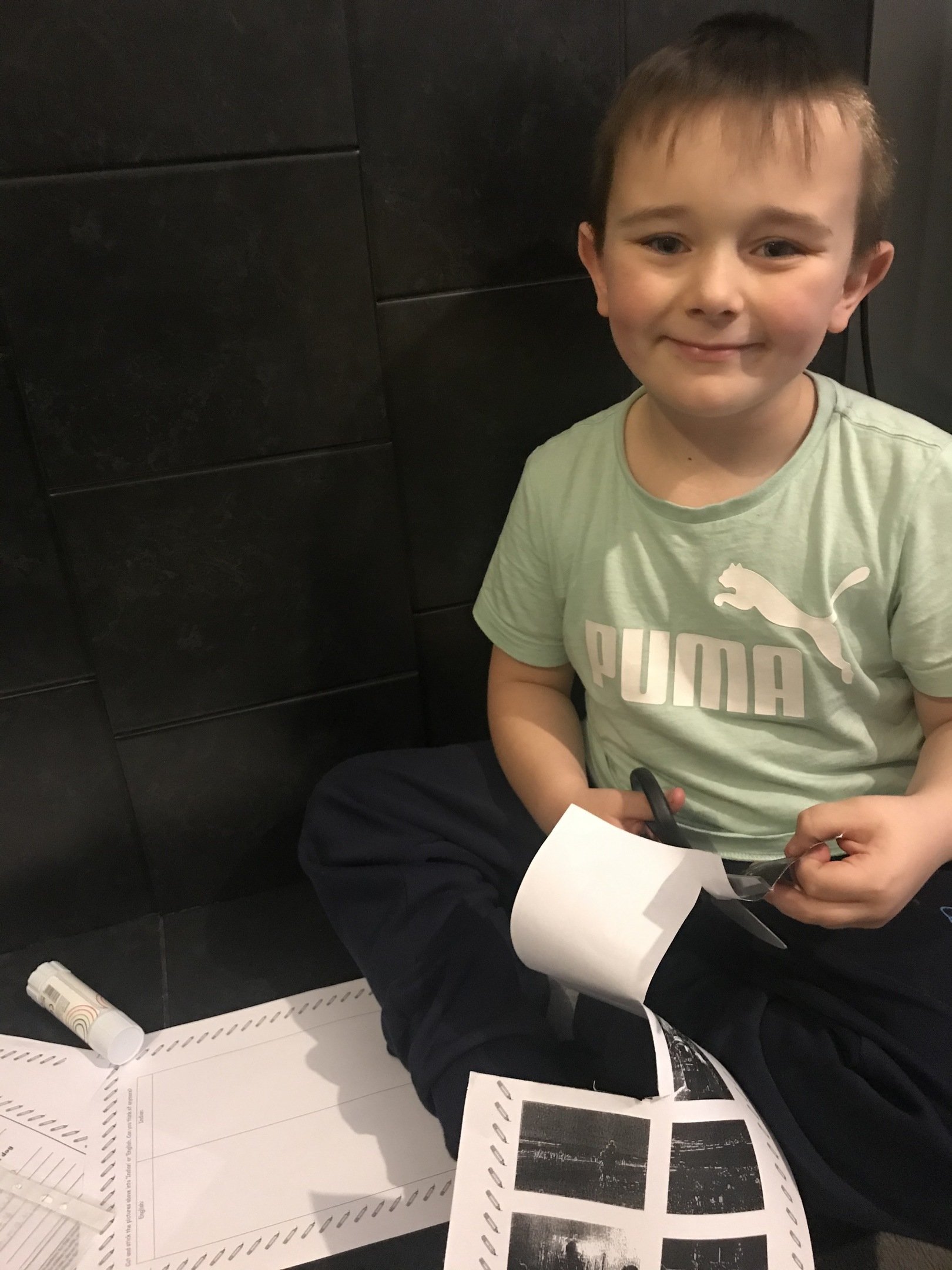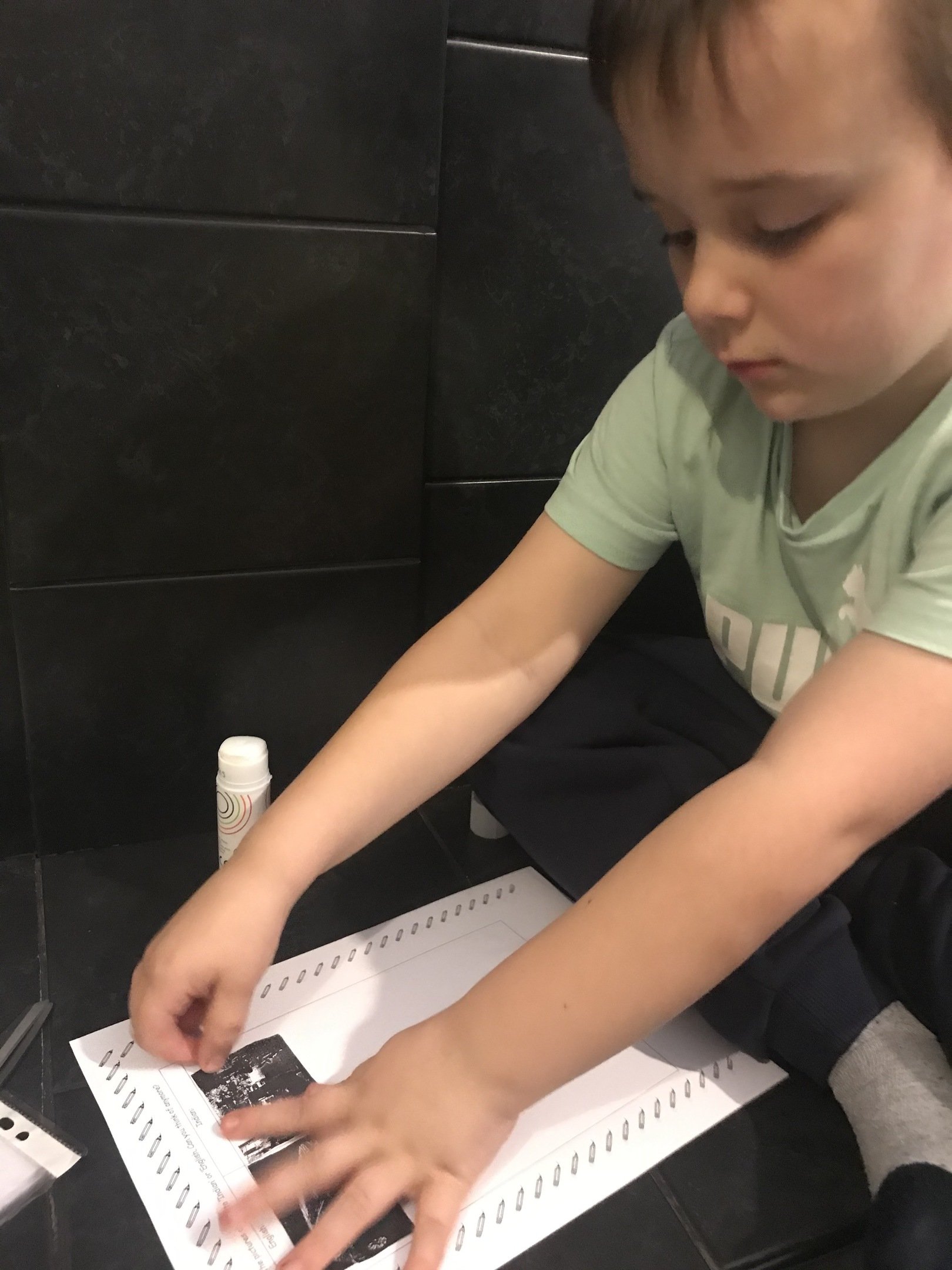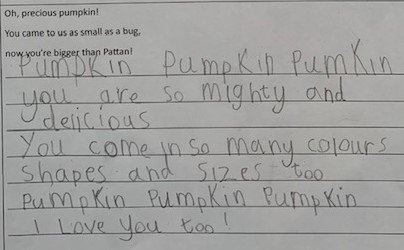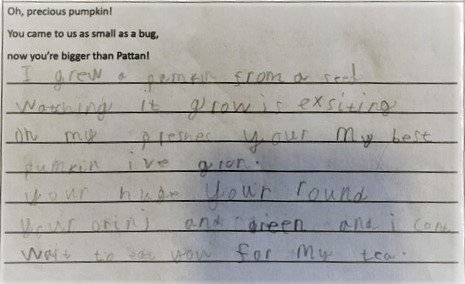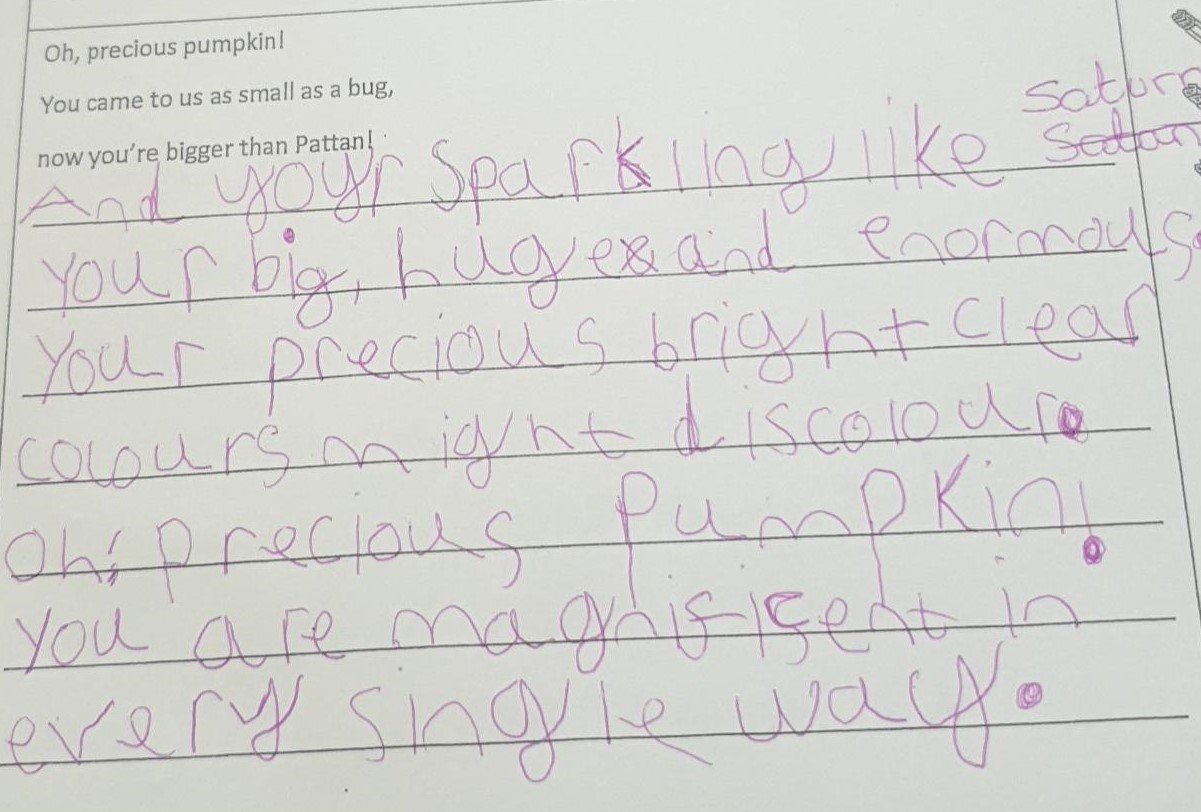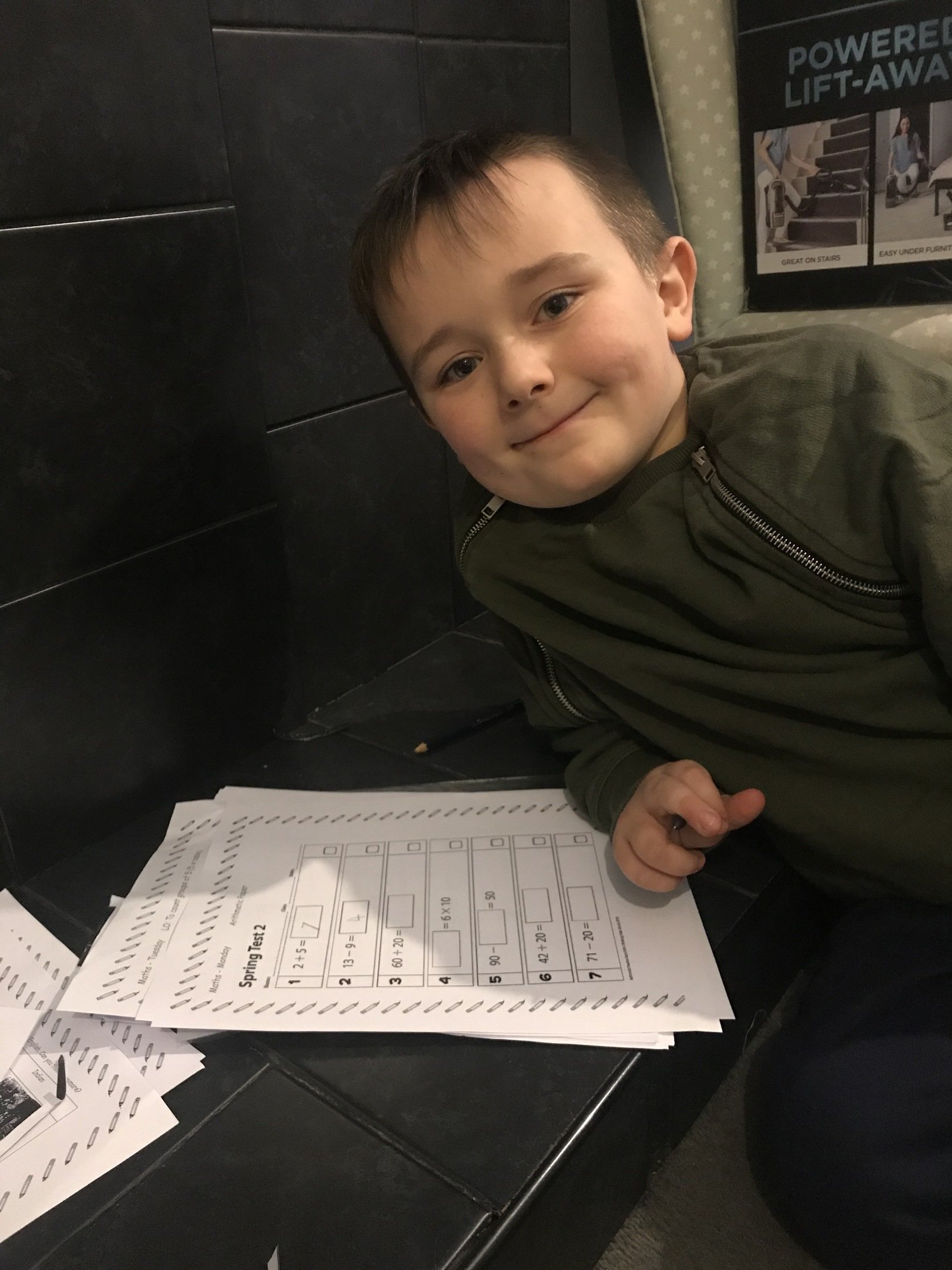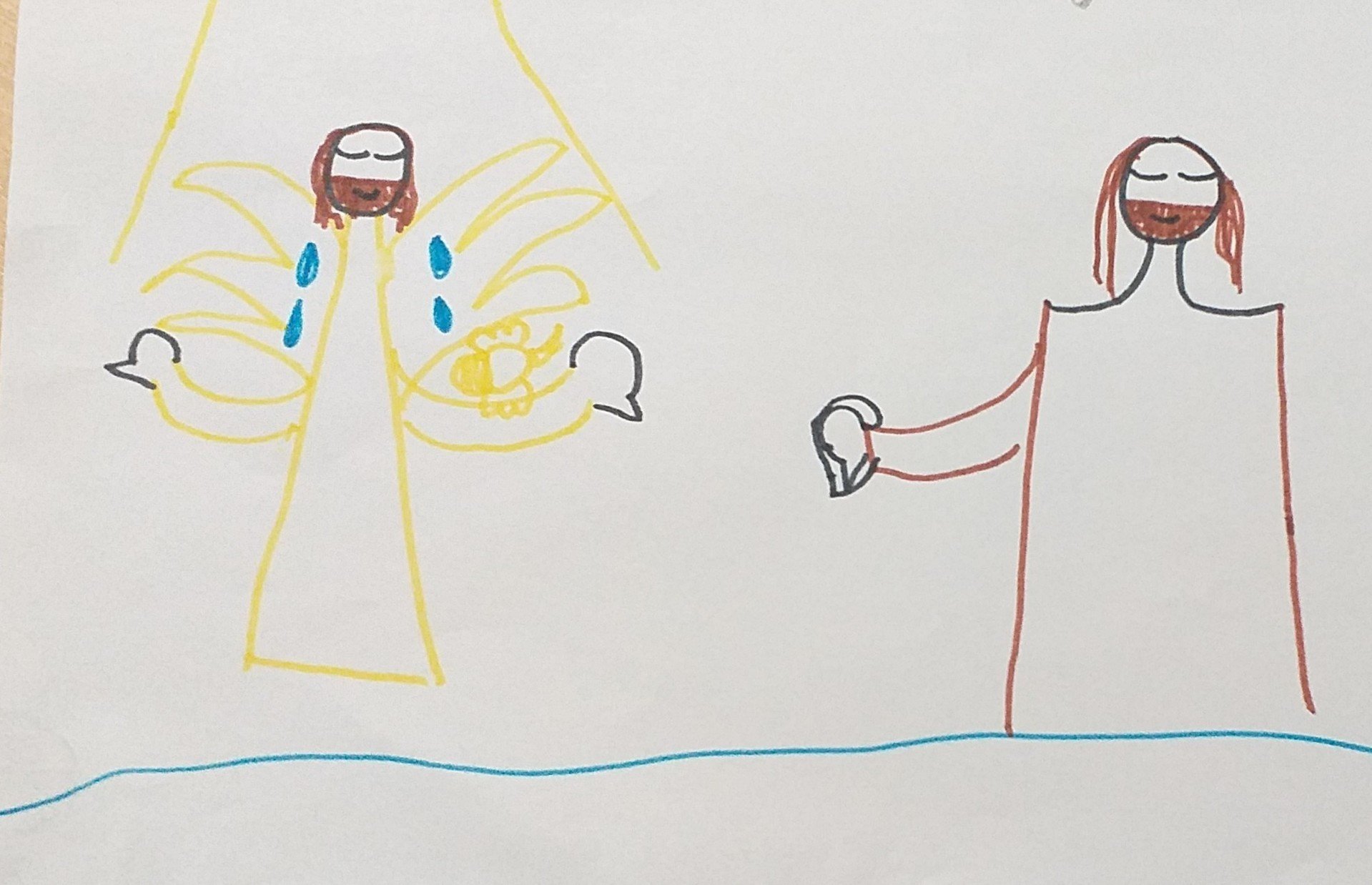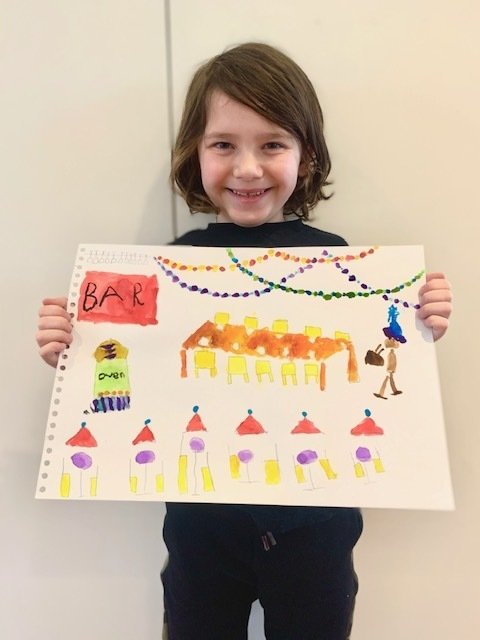 Wiktor and Luca have been working hard to create a TV advert to persuade people to buy Pattan's pumpkin. They have even created their own HUGE pumpkins for the video. Well done both of you!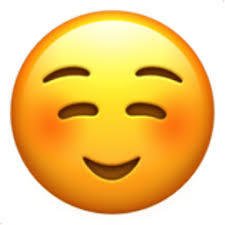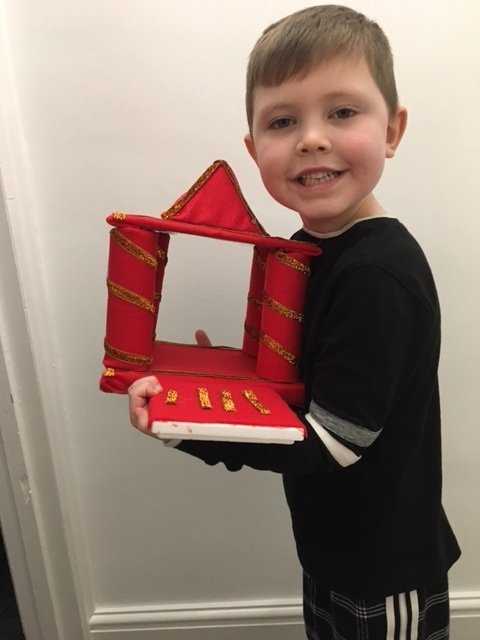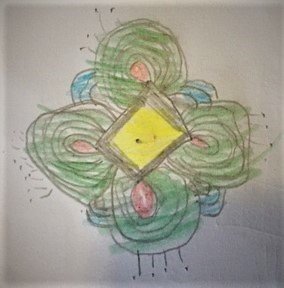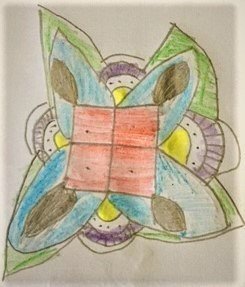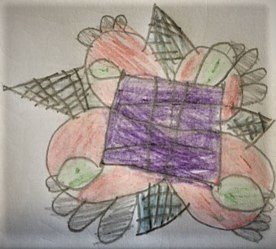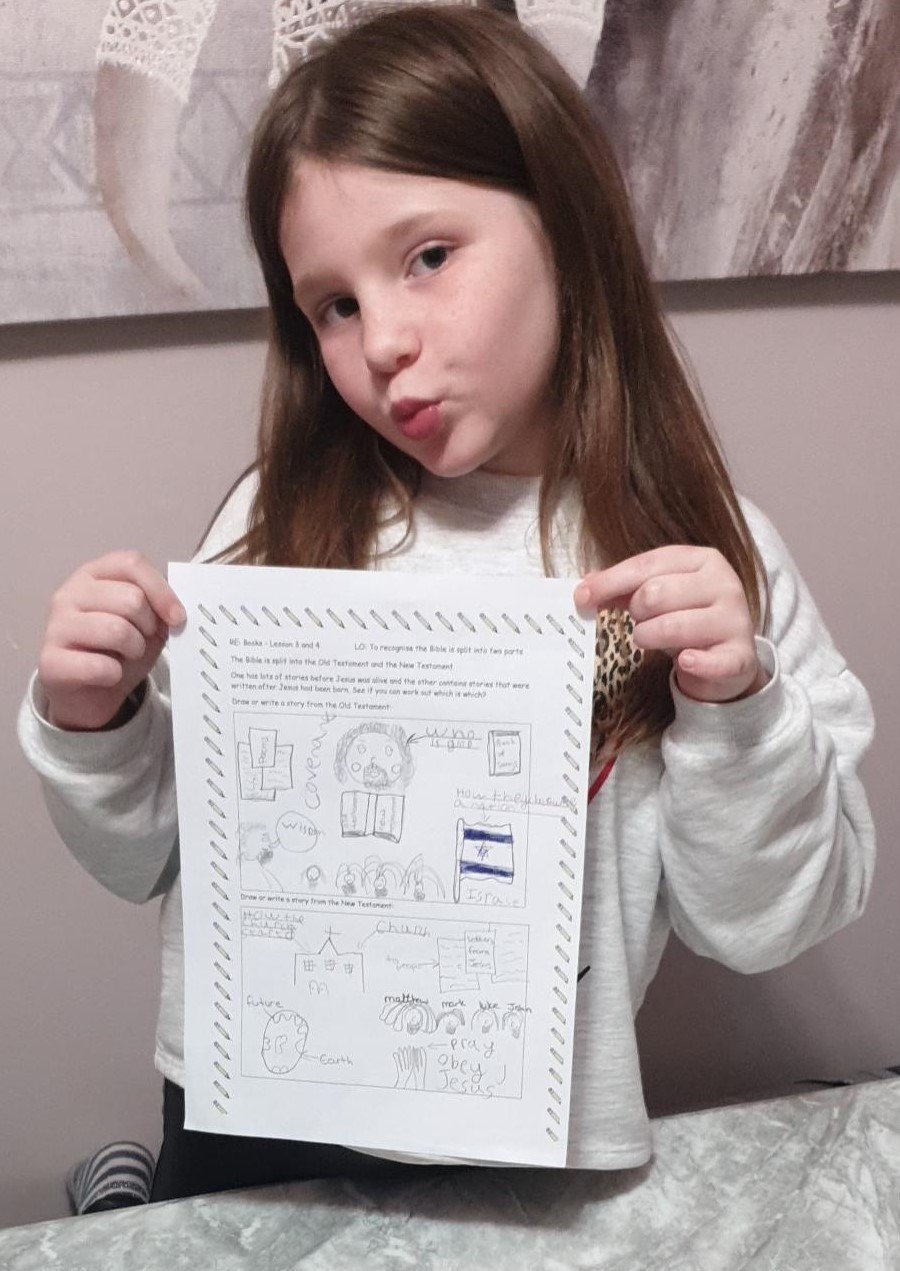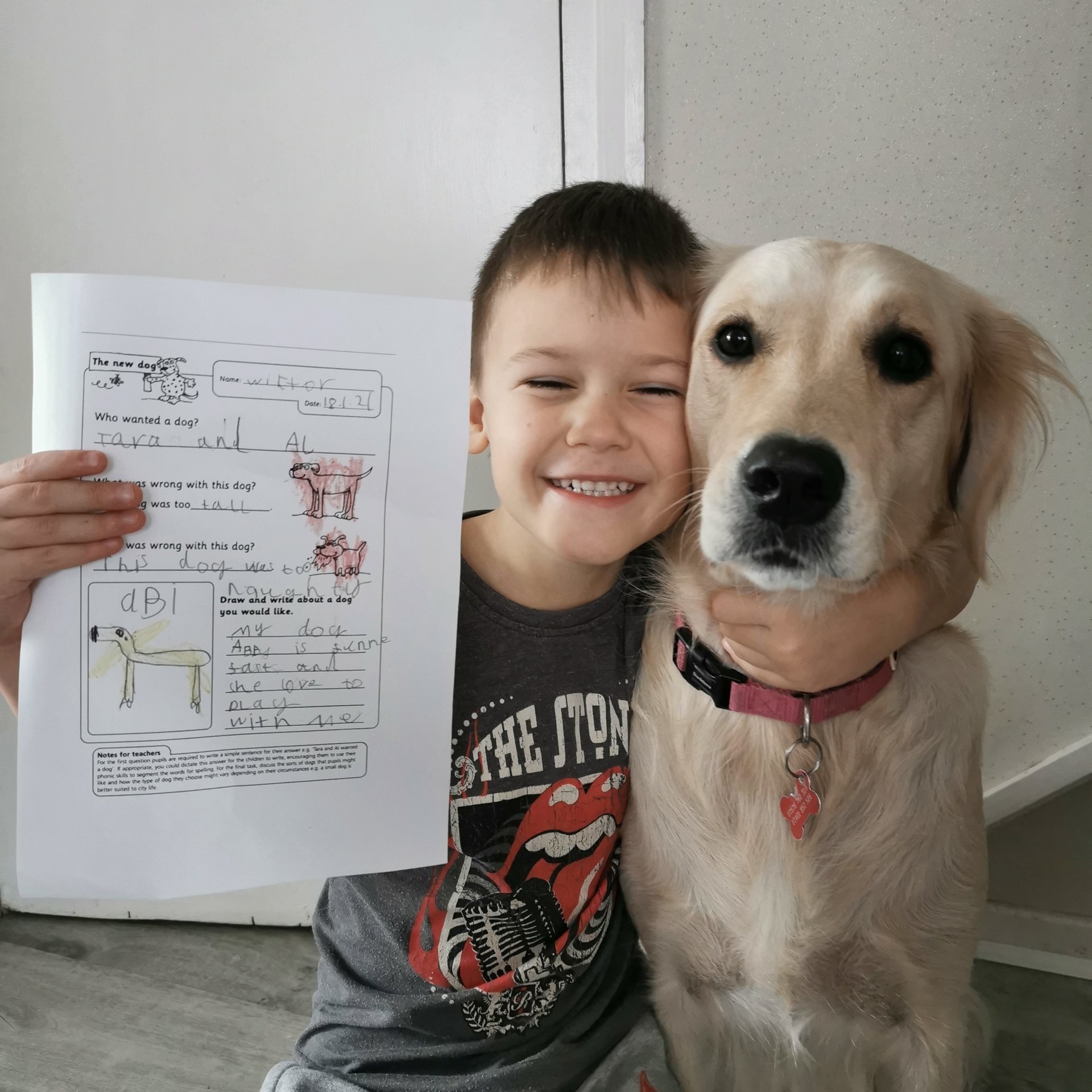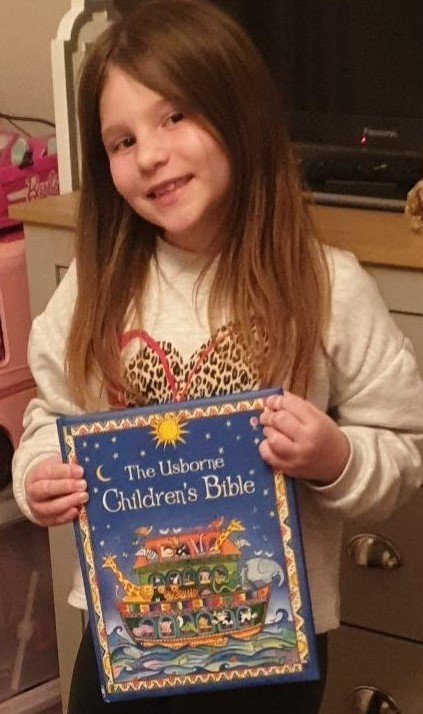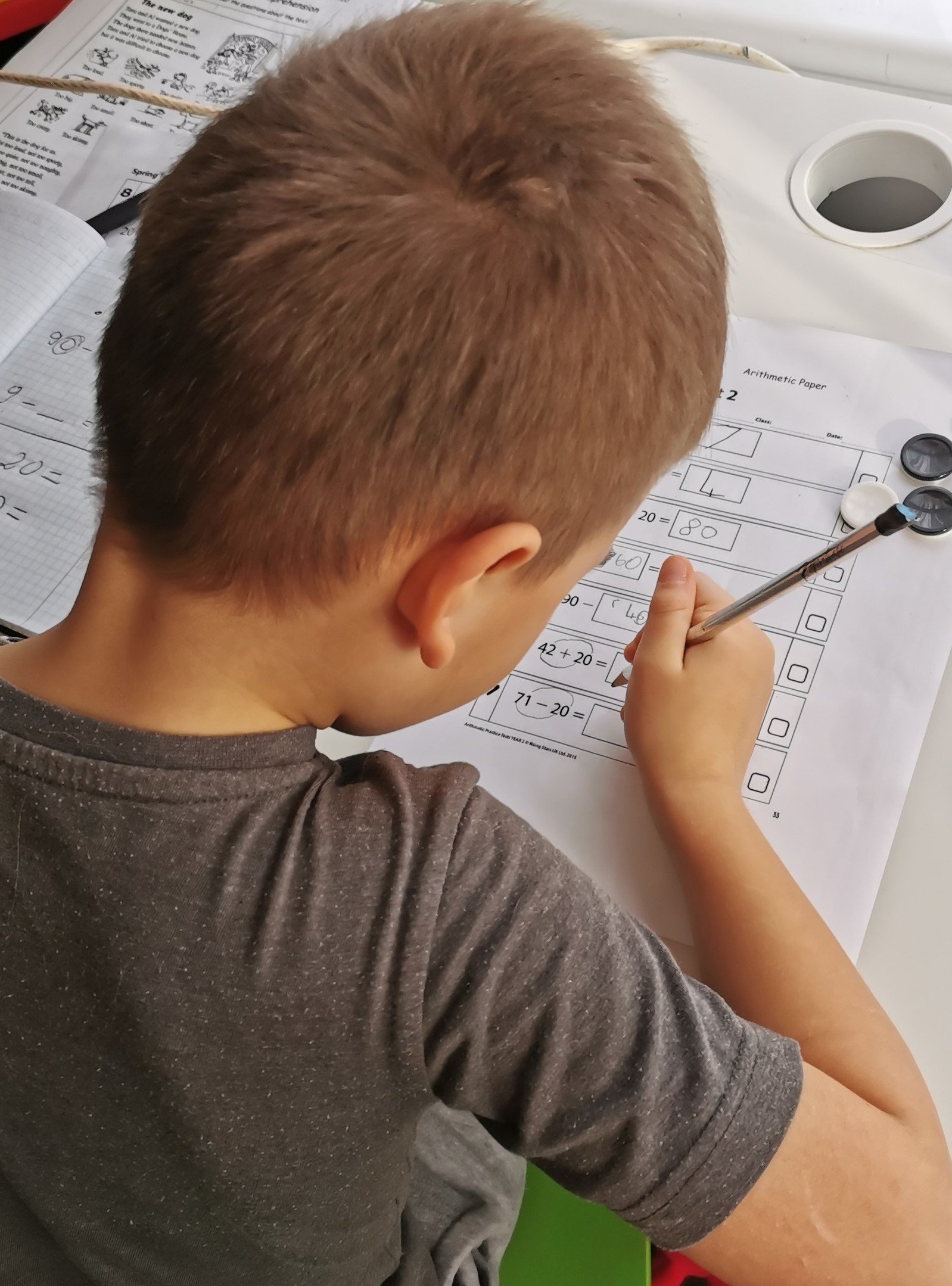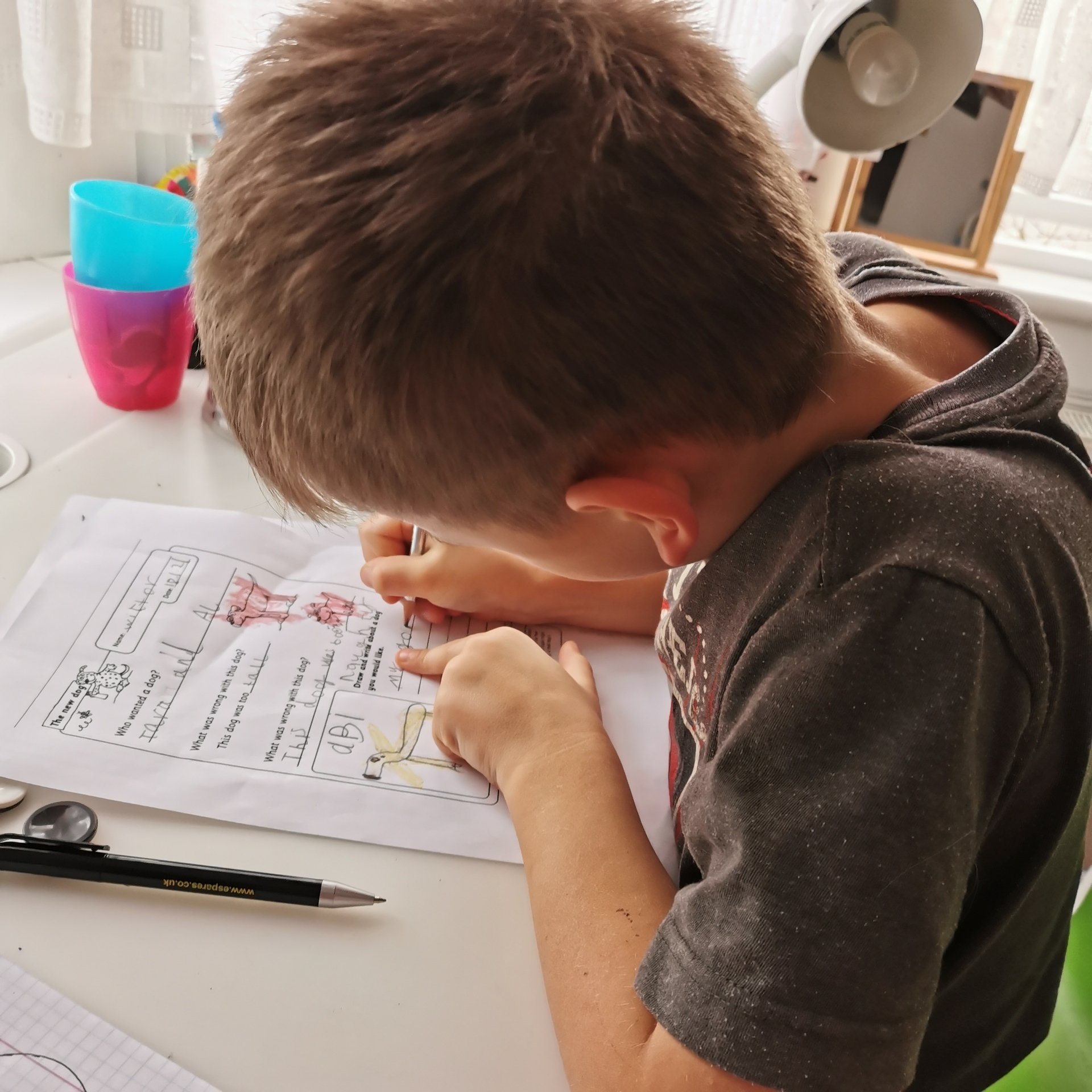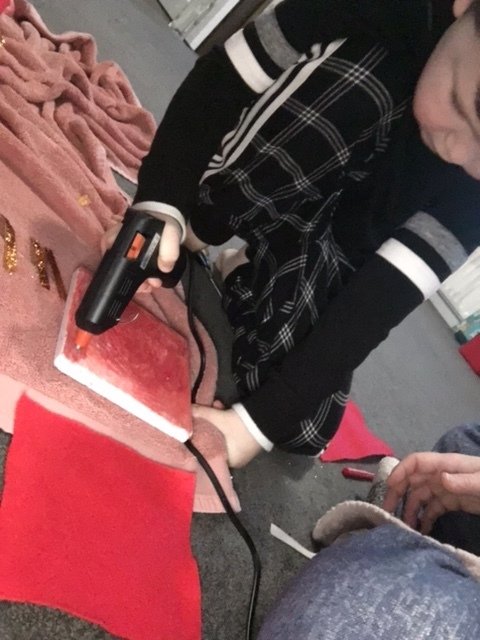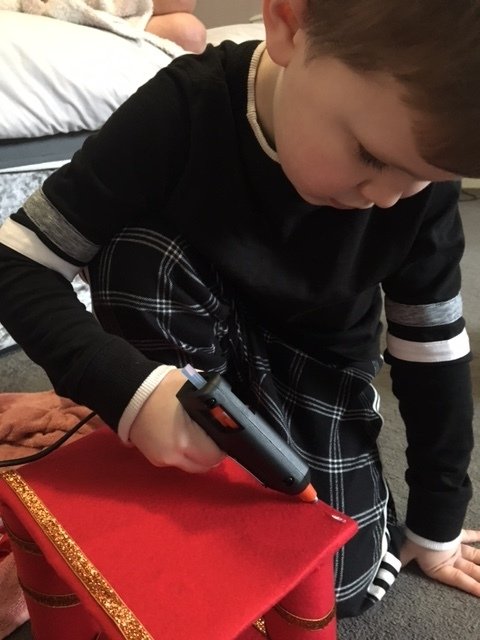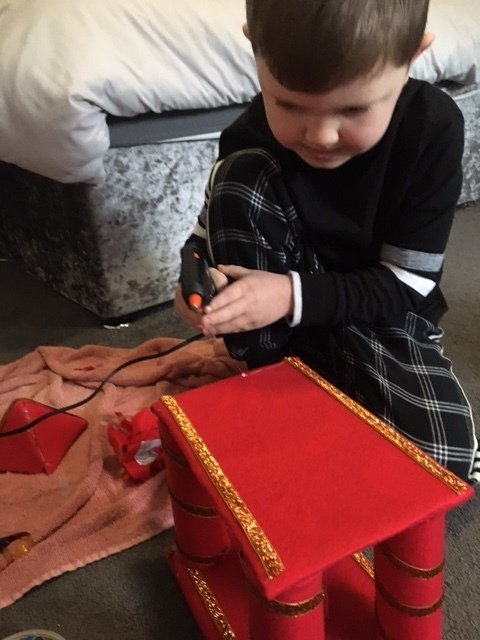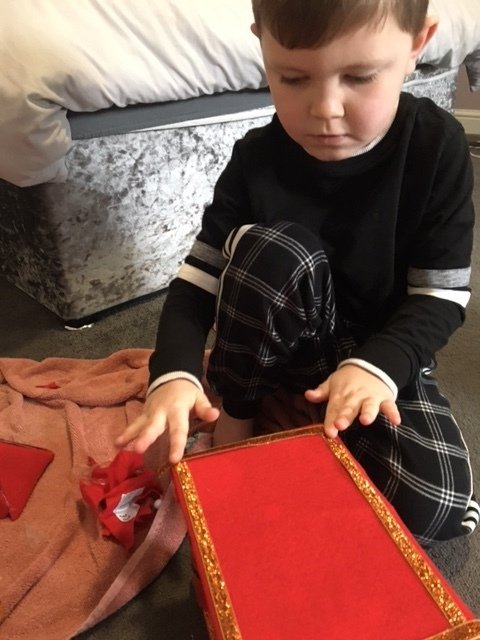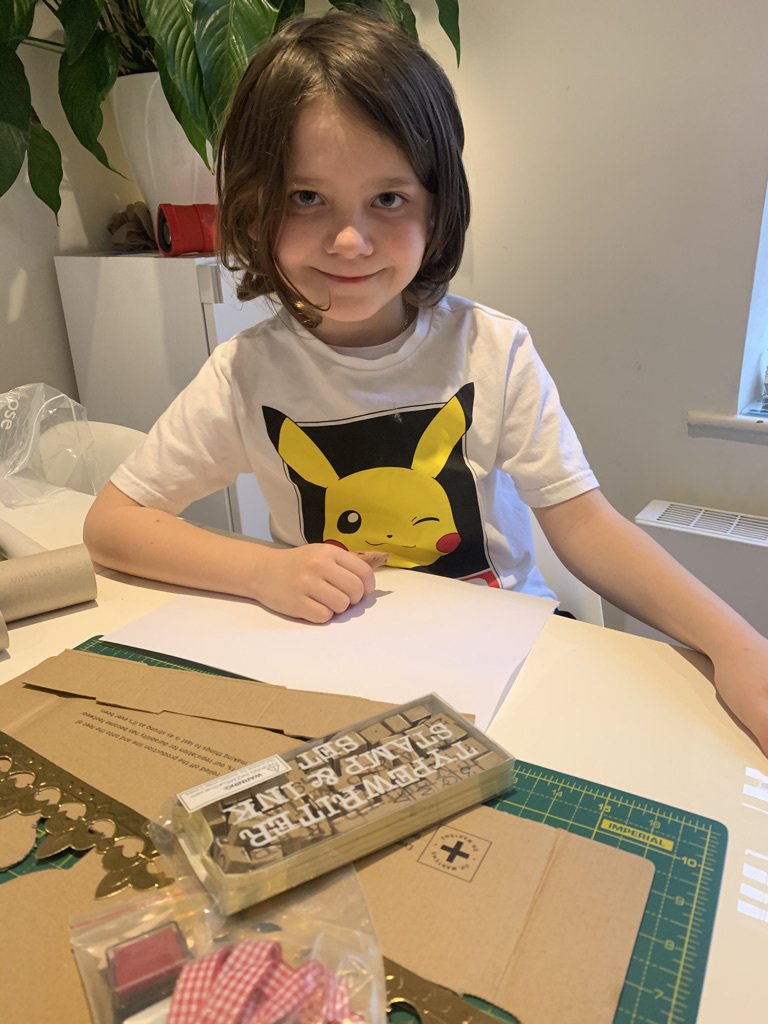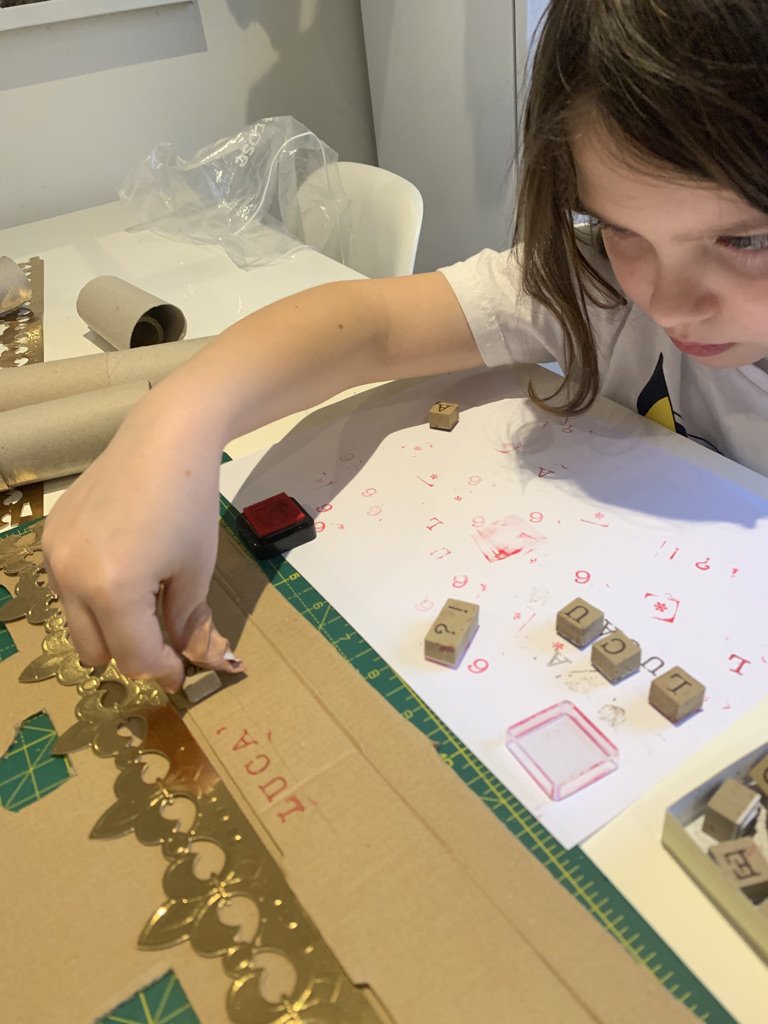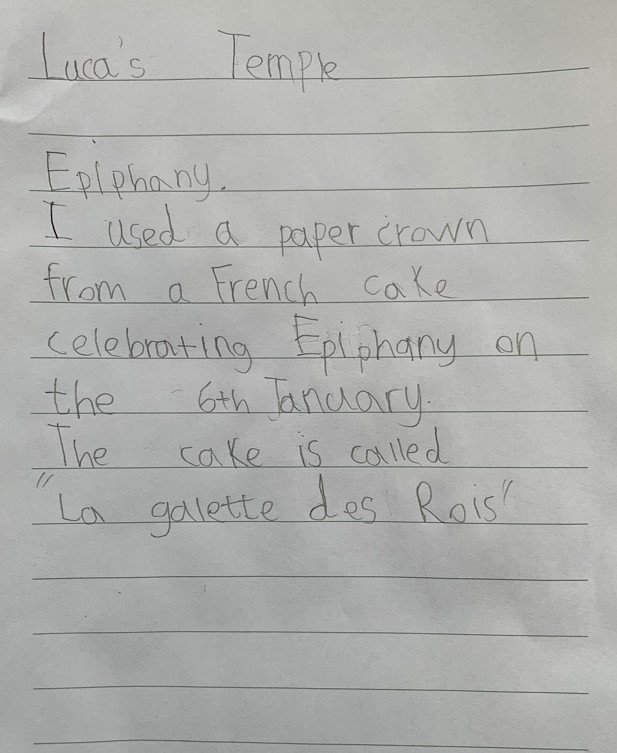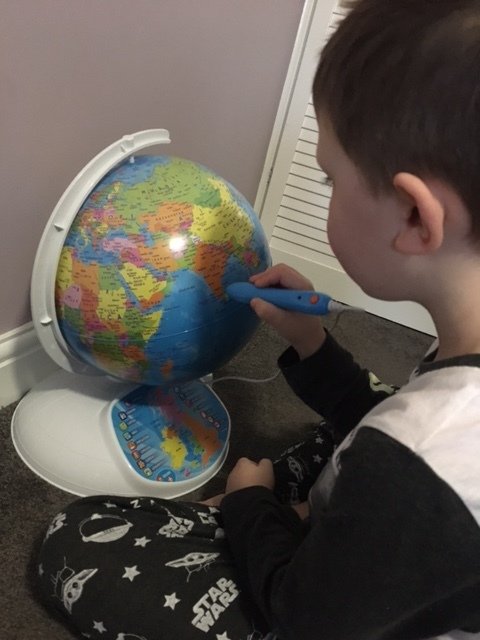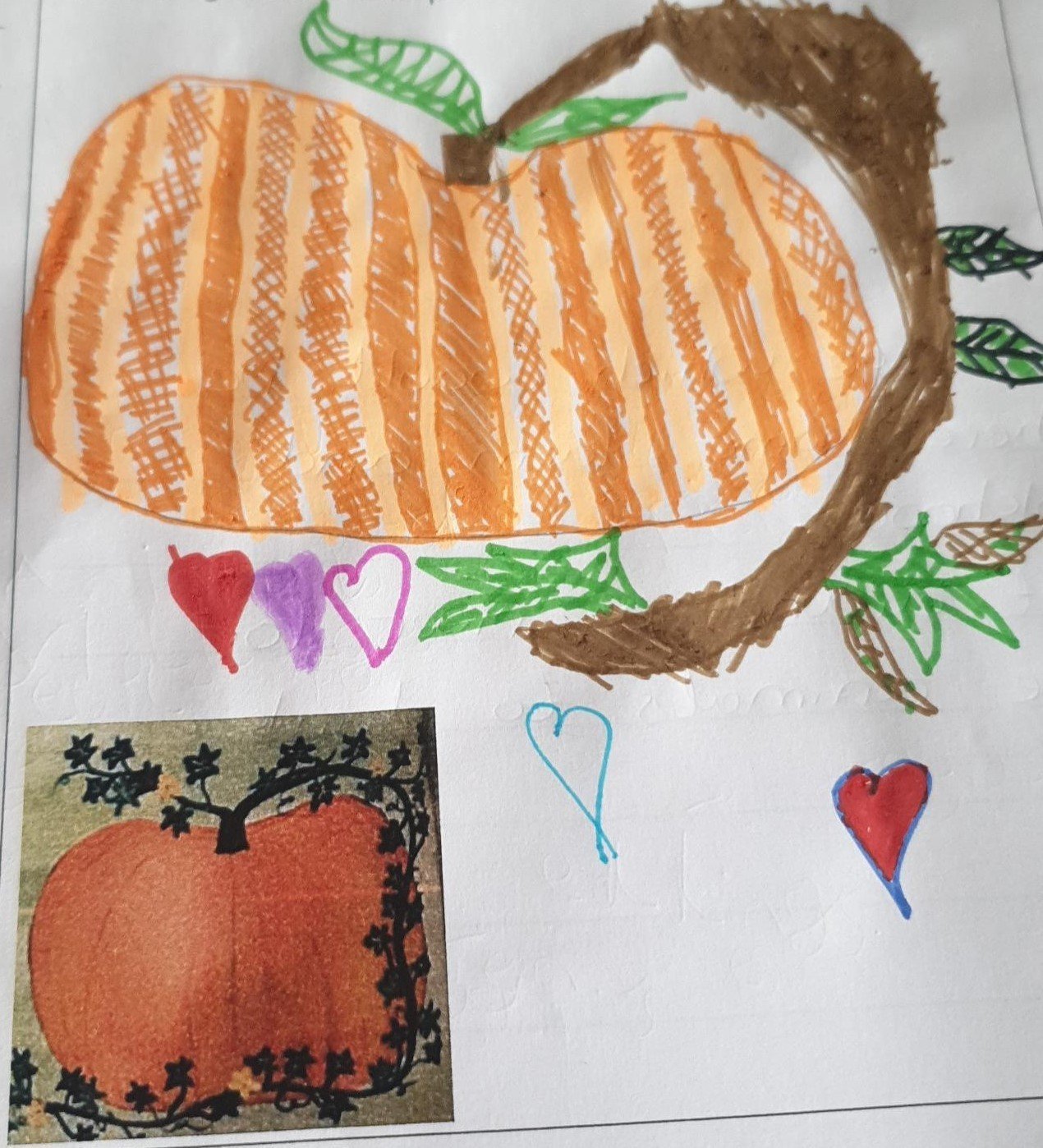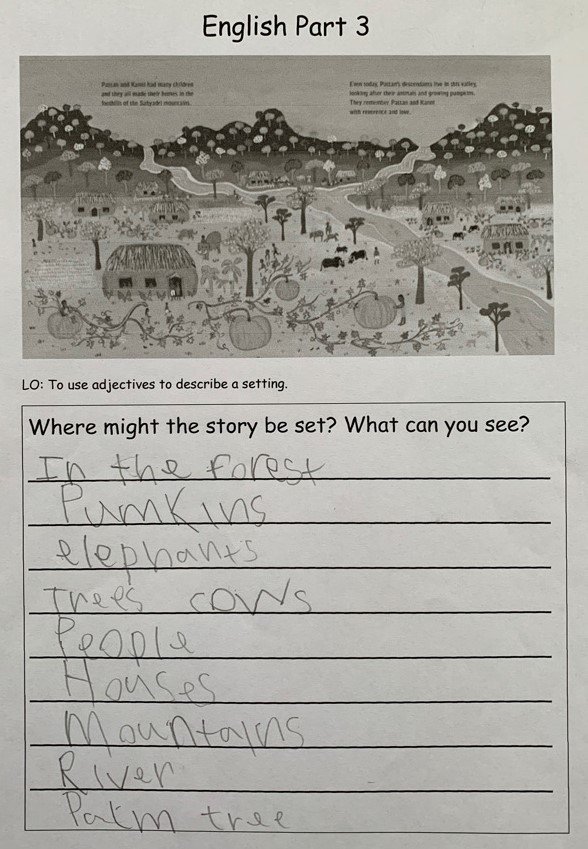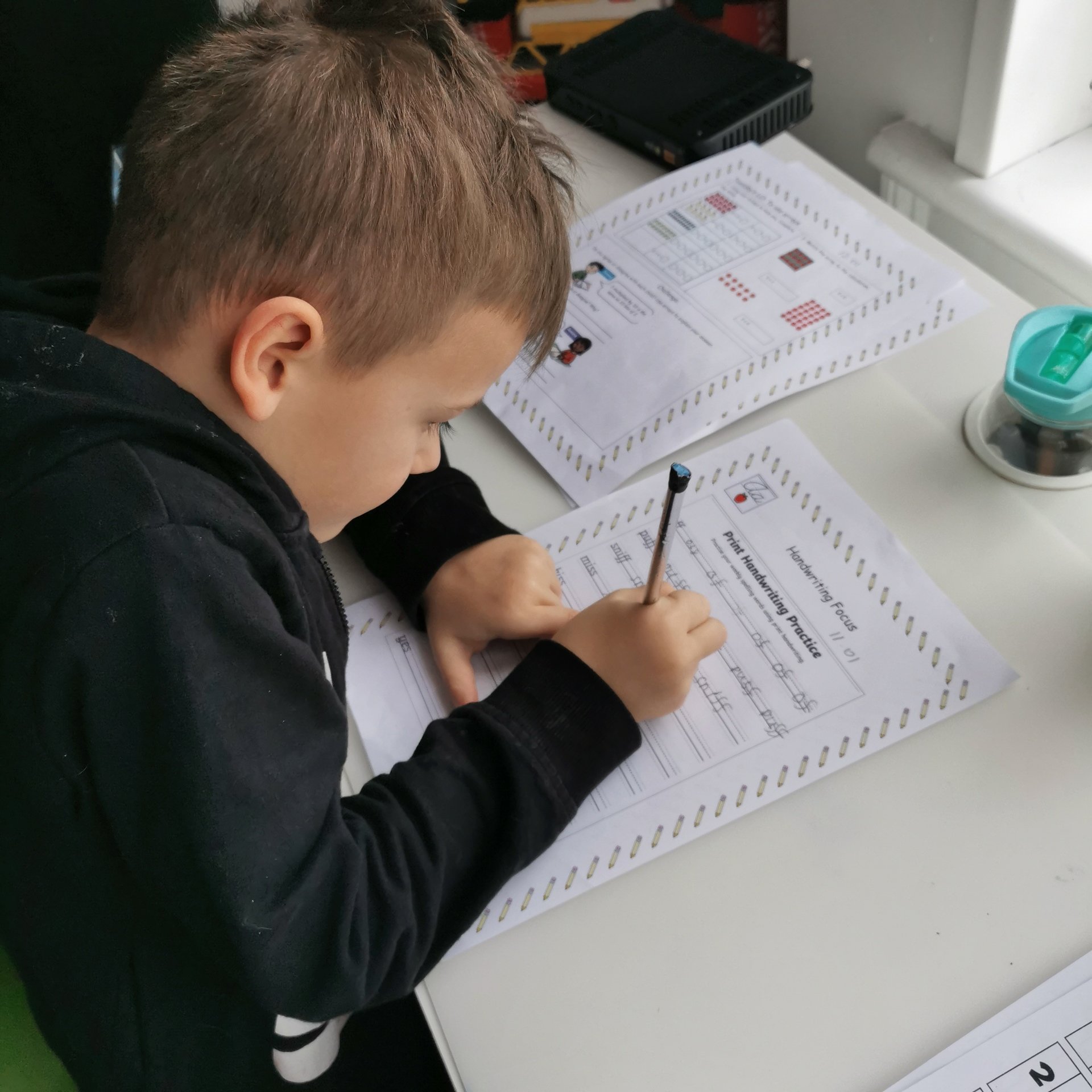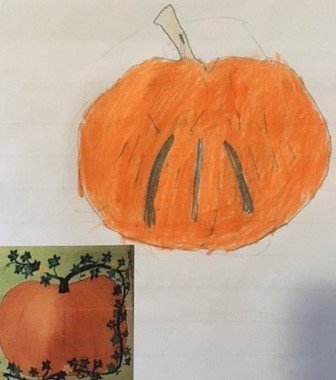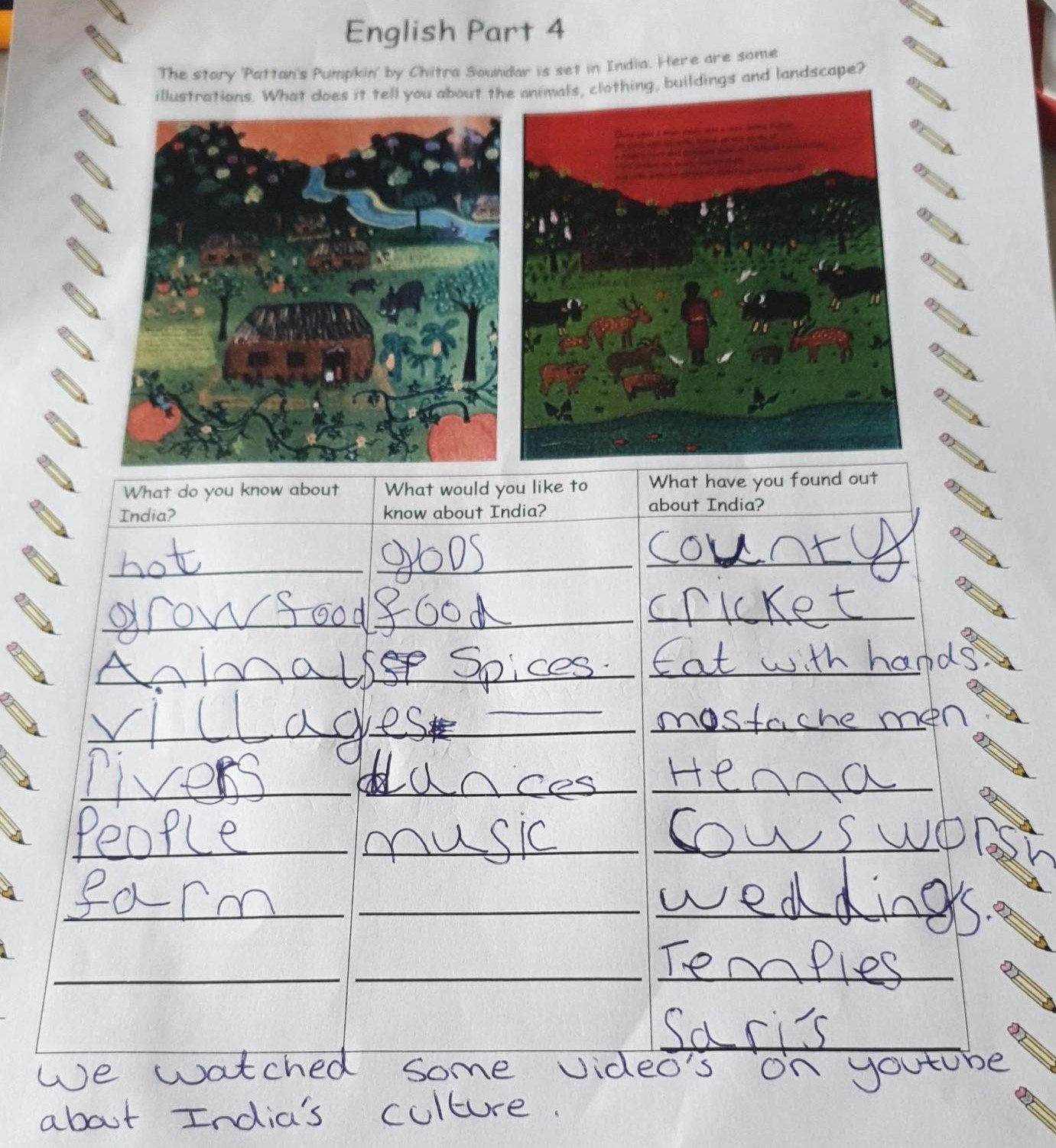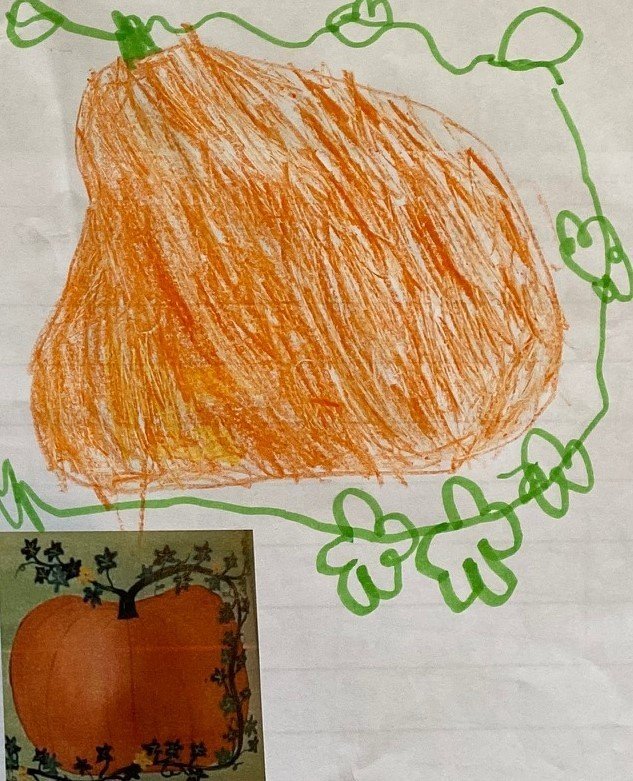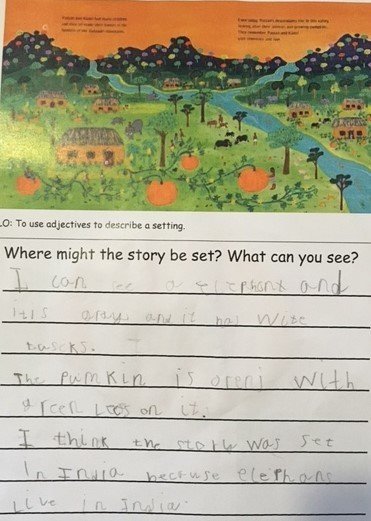 In English Year 2 are learning about 'Pattan's Pumpkin' which is based on an ancient Indian myth. They have been learning about India as a country, its location, culture and physical features in Geography.

Theo has been busy designing his own Indian restaurant 'The India Crown'. I can see an entrepreneur in the making!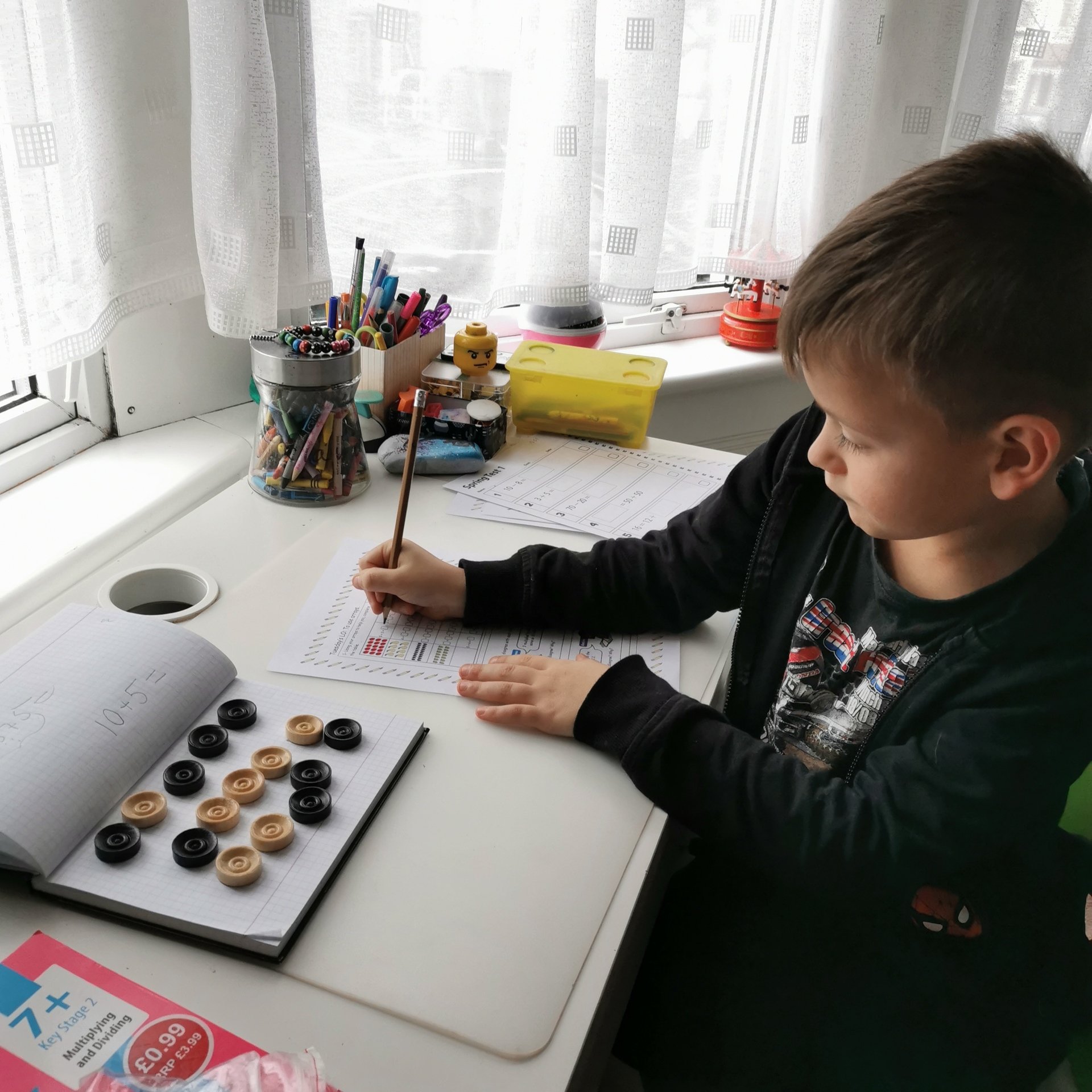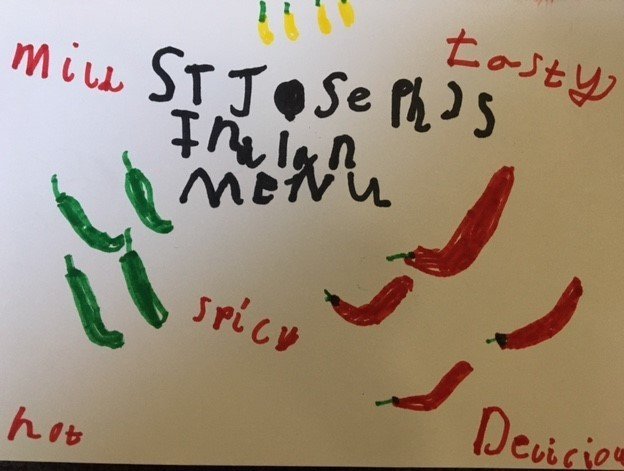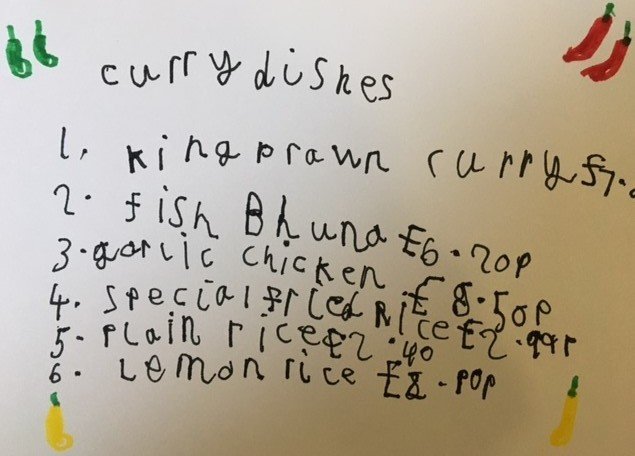 Wiktor and Harry have also been working hard on their maths skills. I could see a St Joseph's Indian takeaway opening soon!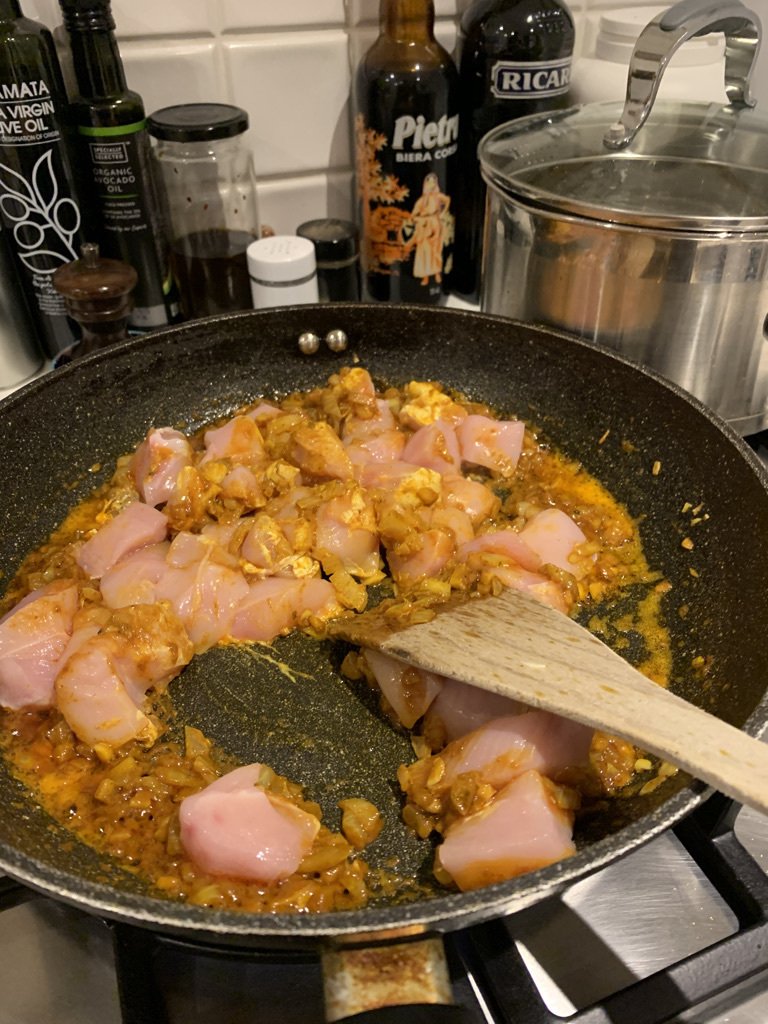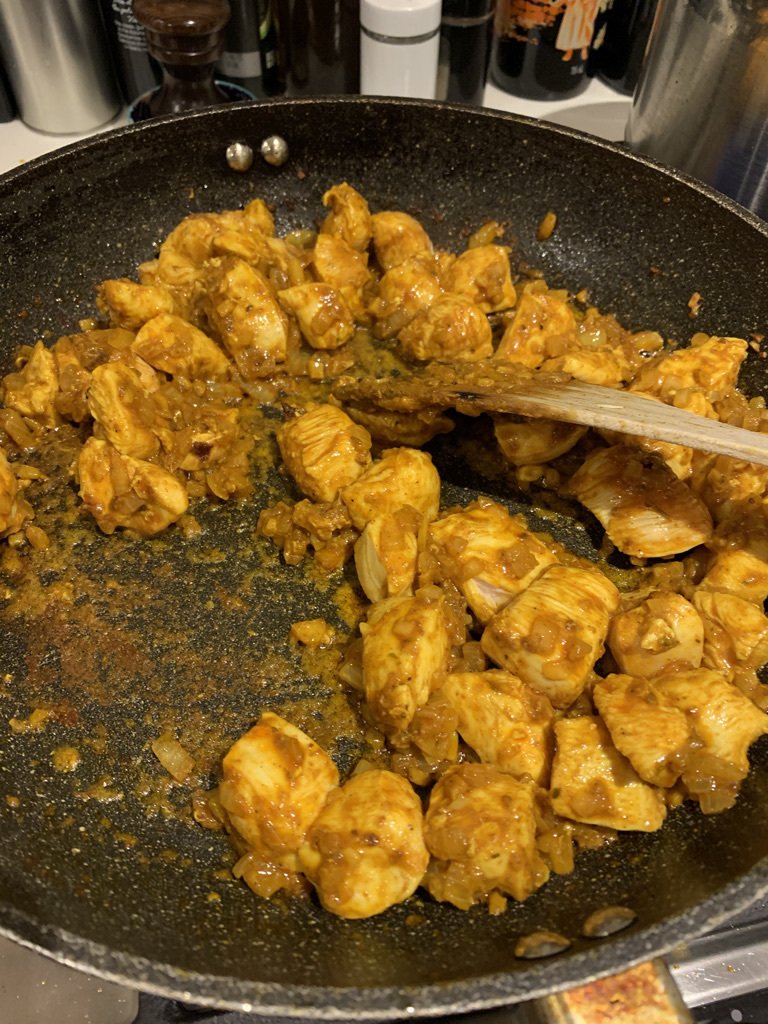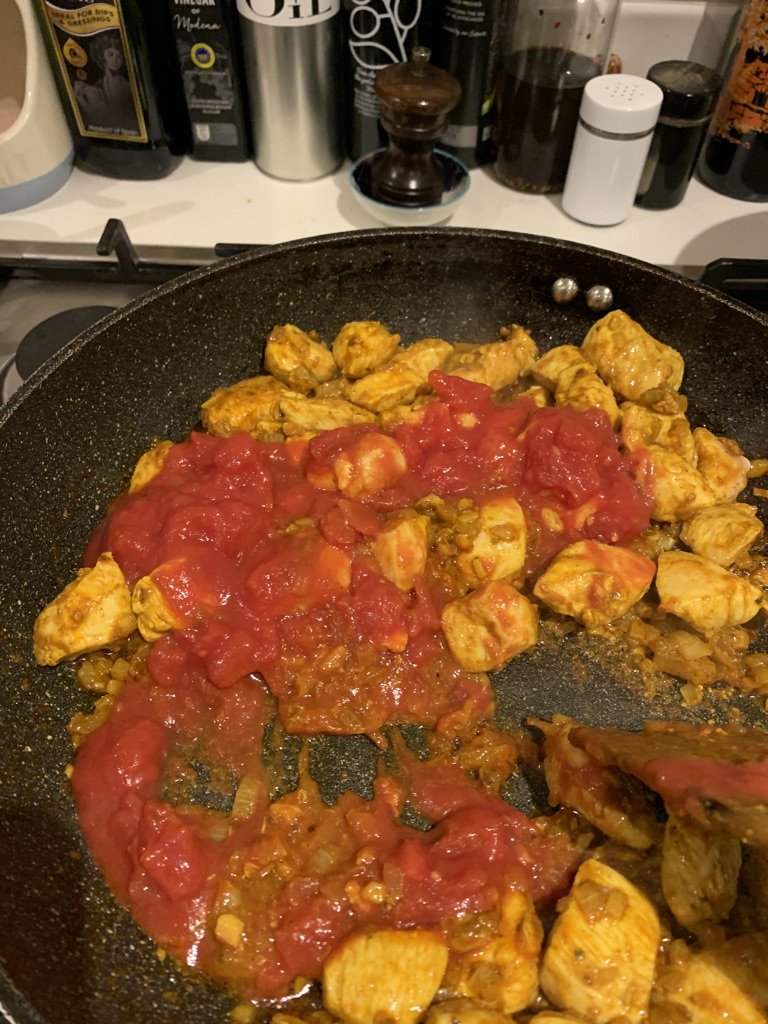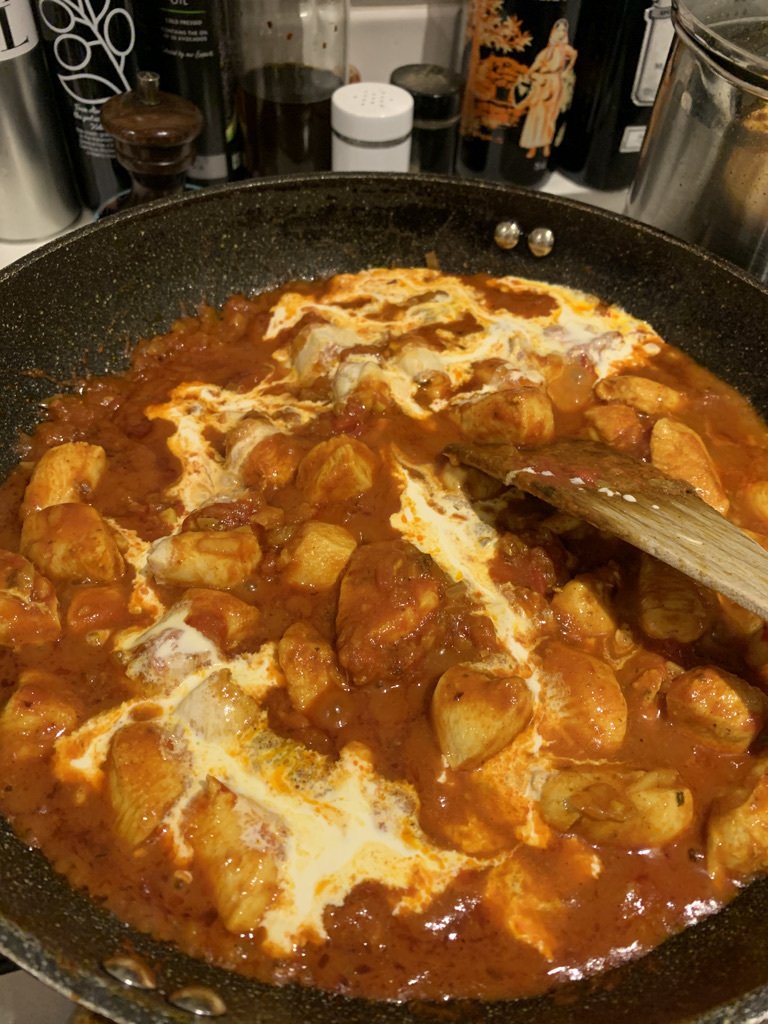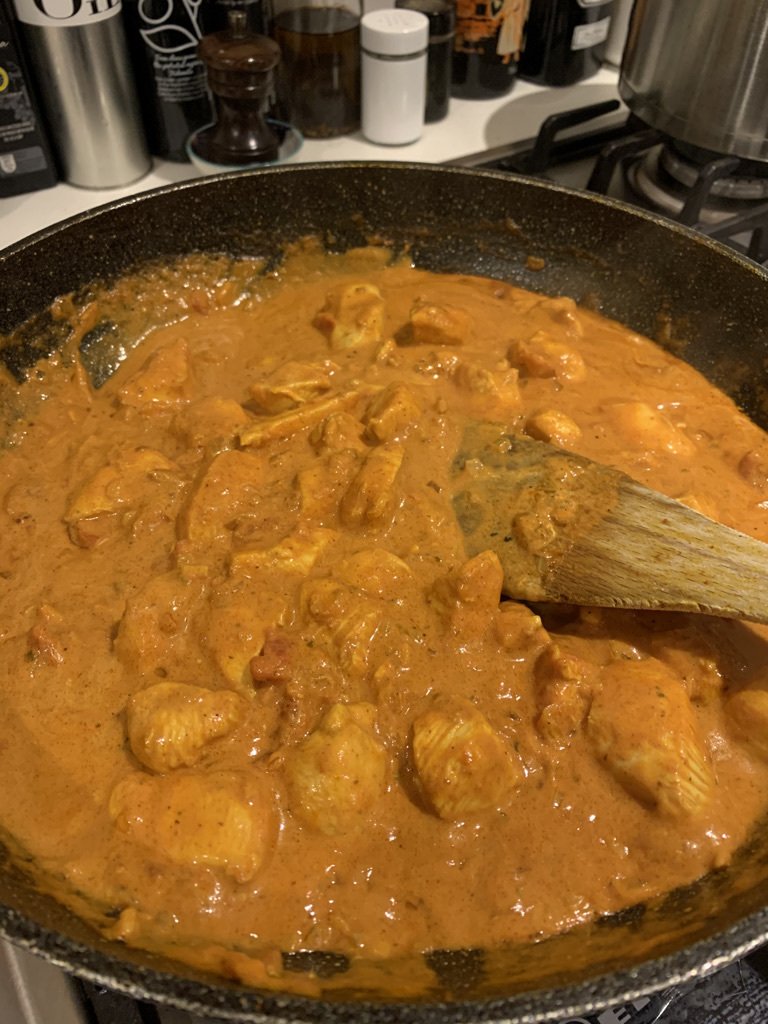 Luca has been busy making a delicious, chicken Tikka curry. I am very impressed at how creative our Year 2 class is. I am very proud of all of your wonderful talents!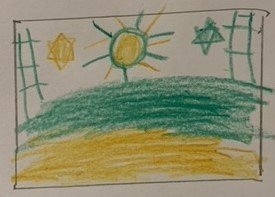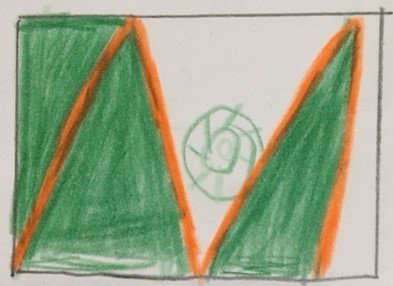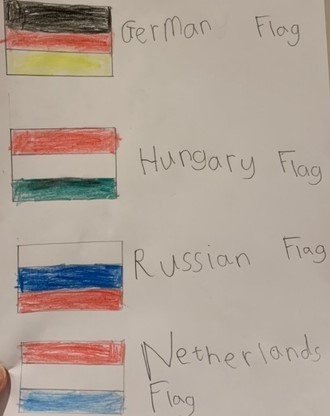 This is a great chance to explore different flags for different countries. If you would like to send in a picture of a flag you have done please do and I can add it to our class page. It could be the flag of a country that is special to you (e.g. somewhere you have lived or a birth place of a parent).
Thank you so much for all your help and support. Reading diaries will be collected on a Friday and new homework will go out.
PE is on Mondays and Wednesdays and it will be outside (weather permitting) so please make sure they have tracksuit bottoms to keep warm. We have also asked children not to bring in rucksacks as there is limited space in the cloakroom and this will help us with social distancing.
Our current topic for Autumn term is 'London's Burning'. We will journey through history and discover what happened that night in the bakery on Pudding Lane that sparked The Great Fire of London.
Here are extra homework/home learning ideas that you can do with your children to explore The Great Fire of London in more depth:
Pupils learned about what a primary source is and how we can piece together parts of history from extracts and artwork that was created at that time. Year 2 discussed how evidence can differ from person to person so it may not always be accurate. Year 2 pretended to handle a primary source (Samuel Pepys' diary) to piece together parts of history and sequence the events. As historians, they had to put Samuel Pepys' diary together to discover what he said had happened during the Great Fire of London.
Year 2 have been discovering parts of our story 'The Lonely Beast' and had great fun re-enacting a scene from it! We made predictions about what was happening, what the characters might be saying and how they could be feeling.
Year 2 have been busy in Science sorting and classifying items into whether they are living, non-living or dead. We have had some interesting discussions around whether plants are alive so this may be something you would like to explore in more detail at home.
Year 2 have been busy creating their response to Psalm 19. We listened to the classical song 'Morning' from the Peer Gynt Suite – Edvard Grieg. The children were inspired to create their own art pieces in response to the Psalm and were mindful of their choice of colours to depict a mood. The Psalm spoke about God being with us when we wake up or when we are surrounded by nature. Year 2 were brilliant at explaining their choices of colours, the contrast it created and how they made these by mixing colours.
Year 2 have been exploring the Creation story in the Bible and had many suggestions for how the world was made. My favourite answer was "God and the builders made the world". Someone else replied "God made the builders so that means God made the world". Another excellent answer was "God made it by words". There was lots of deep thinking going on and some fantastic 'big questions' arose from the debate. For example "How and why are there so many countries?" and "Who made God?".