2022-2023
Welcome St Anne's Class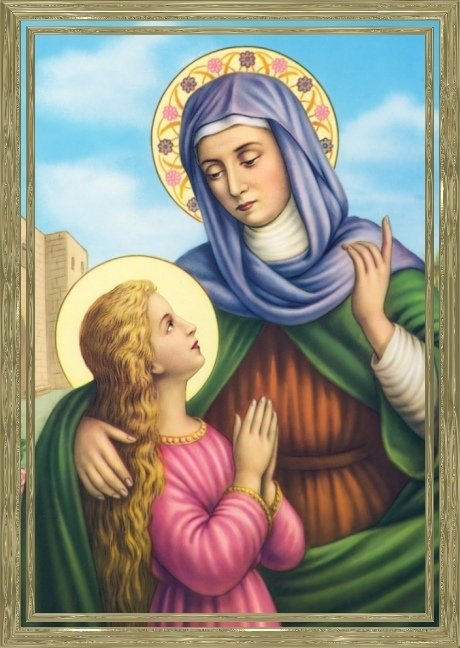 Class Teacher - Mrs Thompson
Teaching Assistant - Mrs Mulholland
Events
We have 2 important dates coming up in Summer 1.
Our outdoor learning will take place on the week of 1st May. Precise day to be decided after weather forecast.
On Tuesday 16th May we are going to Arundel Wetland Centre. Permission slips will be sent out straight after 1/2 term. The cost of the trip will be £7.50. This includes coach travel, entry and a pond dipping workshop.
We will also be visiting St.Joseph's Church as part of the RE curriculum towards the end of the 1/2 term.
Get ready for Summer 1
Our next topic is
Down in the Garden.
Read the topic leaflet here.
27.03.23
This week we have been building our own Easter gardens and filling them with all the things that remind us of the New Life given to Jesus by God after He died on the cross.
We made stick puppets and retold the story the Easter.
The children braved all sorts of weather this week to complete their Balance Bike Training. They loved it! They all received a sticker and a certificate as a reward for their hard work and progress.
24.03.23
We had a wonderful time at Lewes Castle today. We travelled by train and walked up an enormous hill.
We found out about how people used to live in castles. We handled artefacts that were 1000 years old just like the castle! We walked up the spuiral steps to the very top and looked out for enemies to shoot with our bows and arrows. What a great day!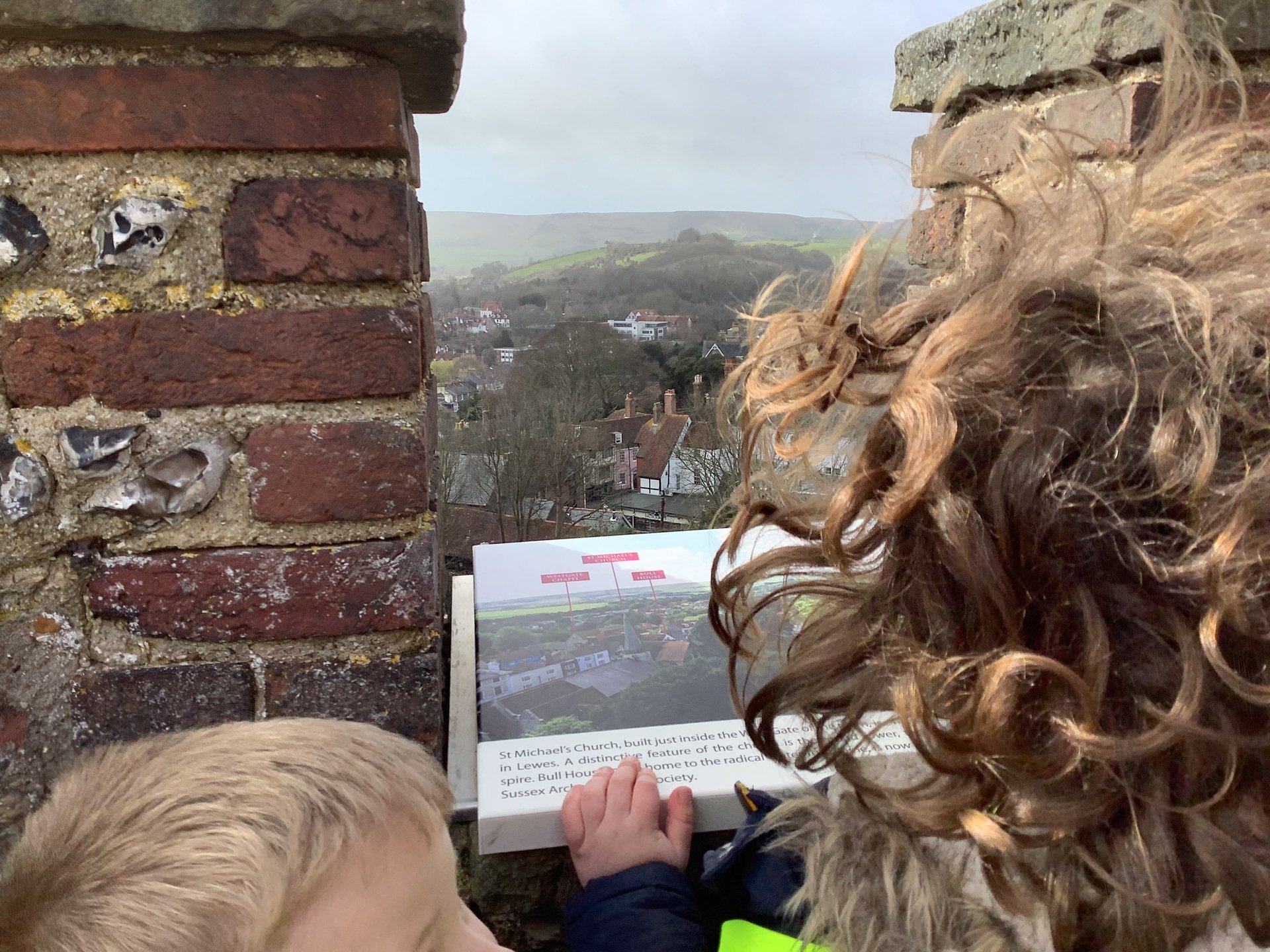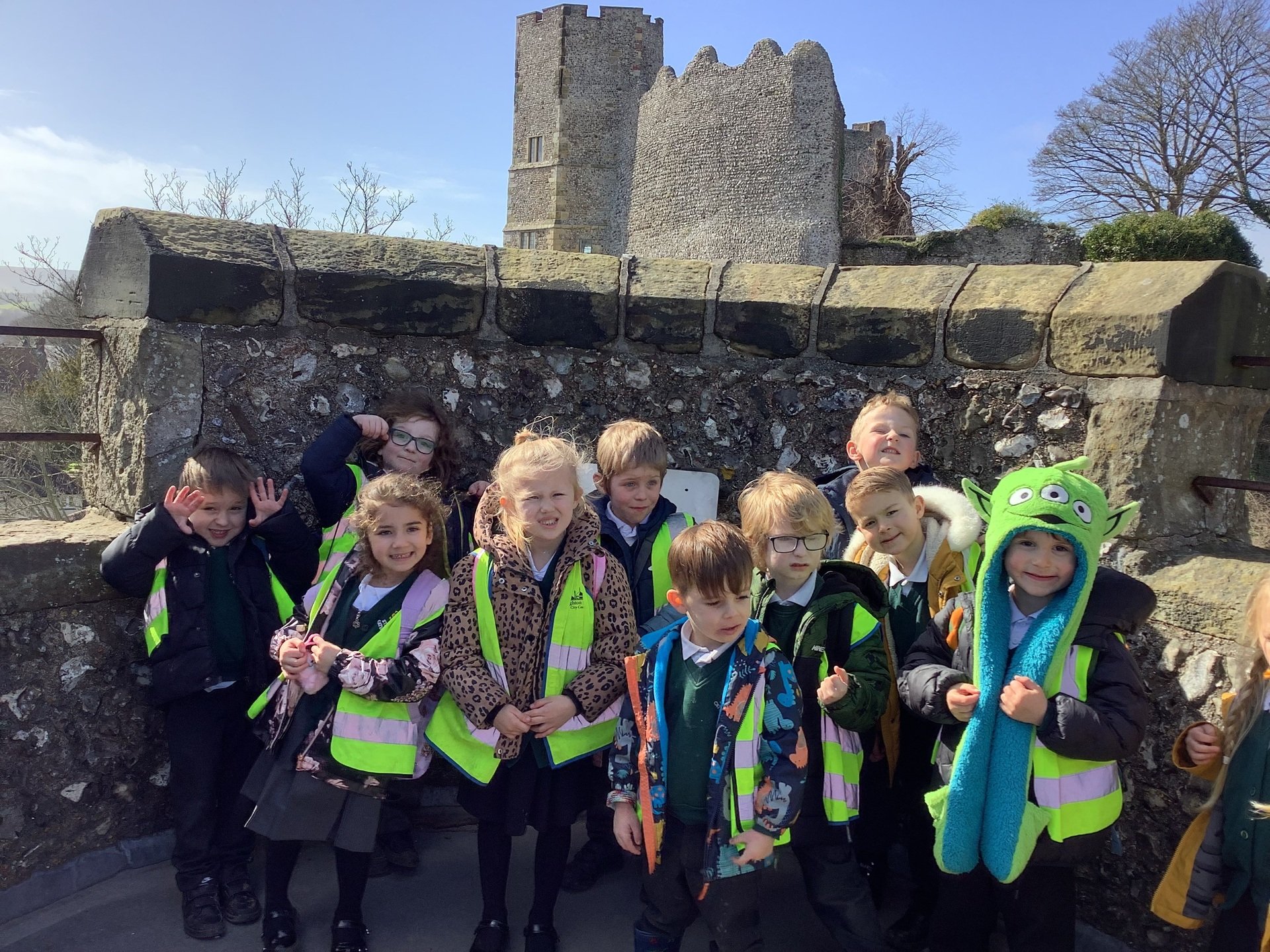 We practised our Medieval Dance in the castle. We dressed up as knights and ladies.
20.03.23.
St.Joseph's Day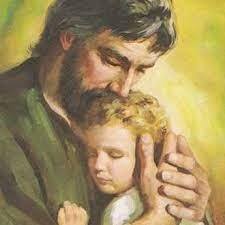 St. Joseph is our school Saint.
He was a carpenter. He made things out of wood and he was a hard worker.
He was an ordinary man who listened to God.
He looked after Jesus and was his Father on Earth.
He loved Mary and looked after her.
We made some fridge magnets out of wood. We made some Calla Lillies for our St.Joseph's Altar. This flower is associated with St.Joseph and he is holding it in many paintings and statues.
06.03.23
Once upon a time there were castles! We started our work about castles this week. The Three Little Pigs found out that brick houses were the best and could keep them safe. We know that people built castles to keep safe long ago. We have been finding out how they kept people safe with their deep moat, tall towers, strong walls, narrow windows and crenellations. We have been building and labelling castles.
We also thought about deserts and what a difficult environment it is to stay alive in. We made sensory cactus pictures. Jesus went to the desert for 40 days and 40 nights and managed to survive. He went there to be alone and close to God. We built ourselves a quiet tent where we could be alone to be close to God too.
World Book day 2023
Today all our activities were based around the traditional tale of
The Three Little Pigs
We role played the story with small world toys, we made houses of straw, sticks and bricks. We made pig masks too.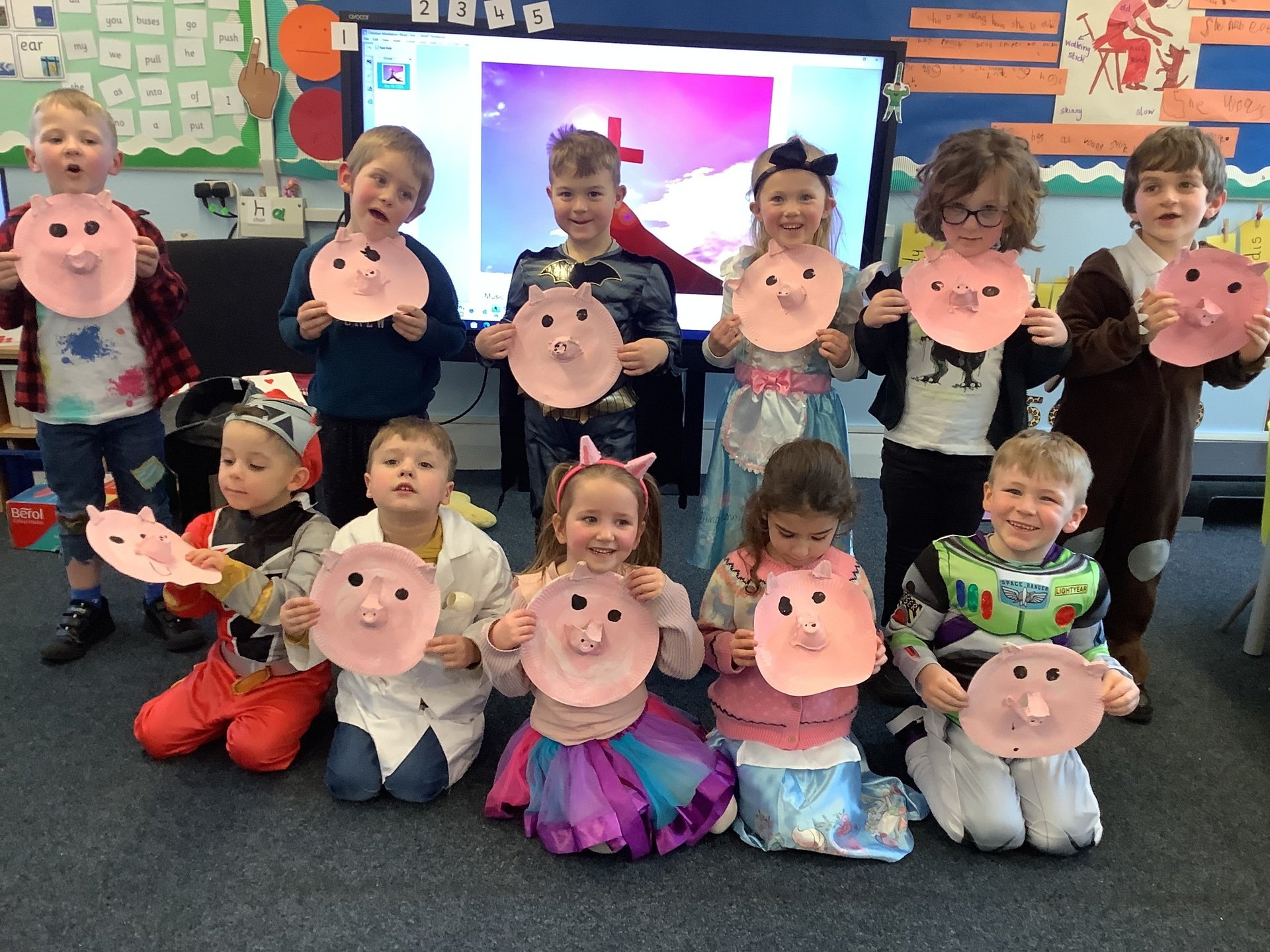 27.02.23
We worked very hard today at St.Richard's Foodbank. We carried the food there. We weighed the food and we helped to put it away. We know that people with less food than us will be very happy that we shared what we have.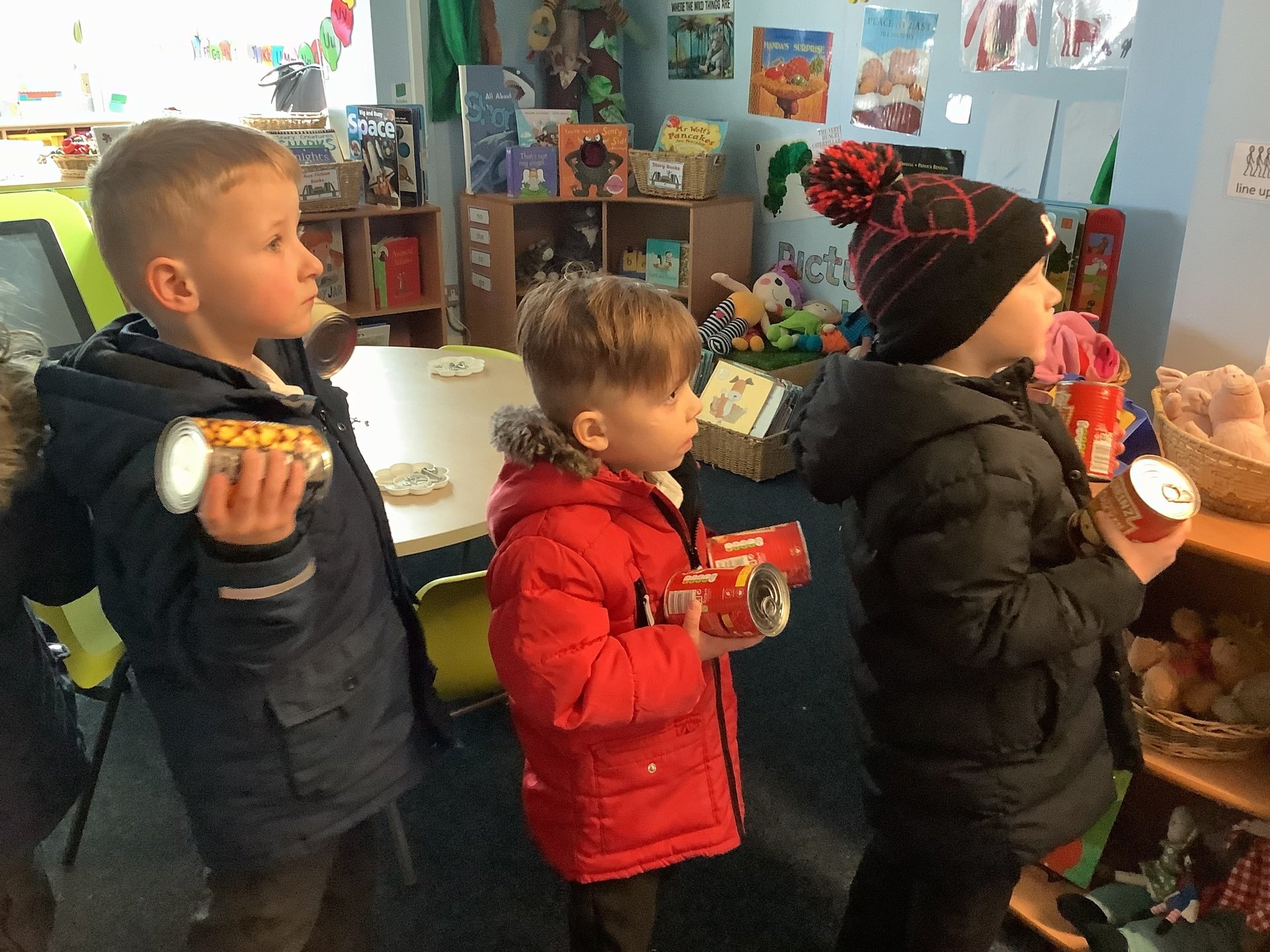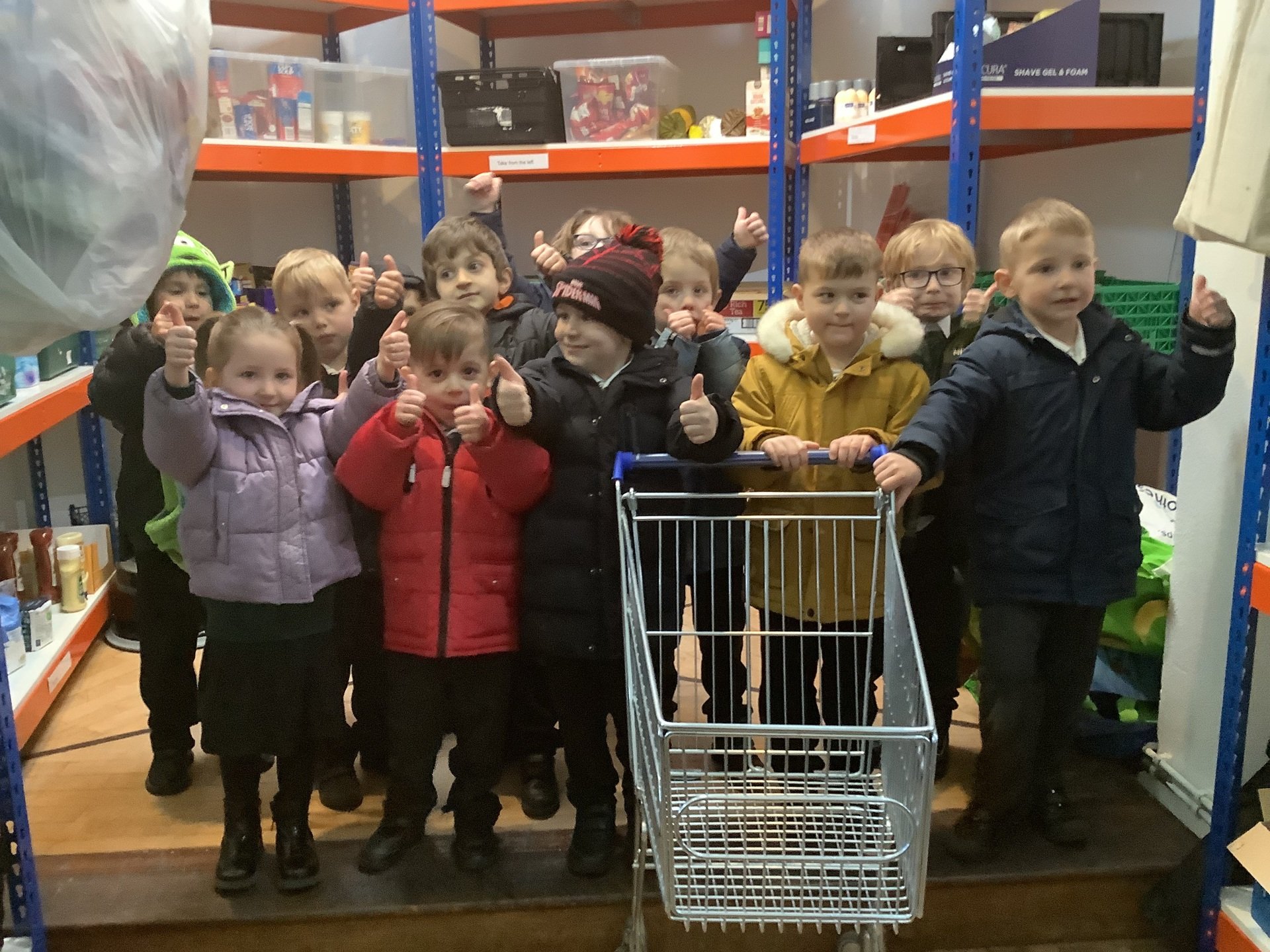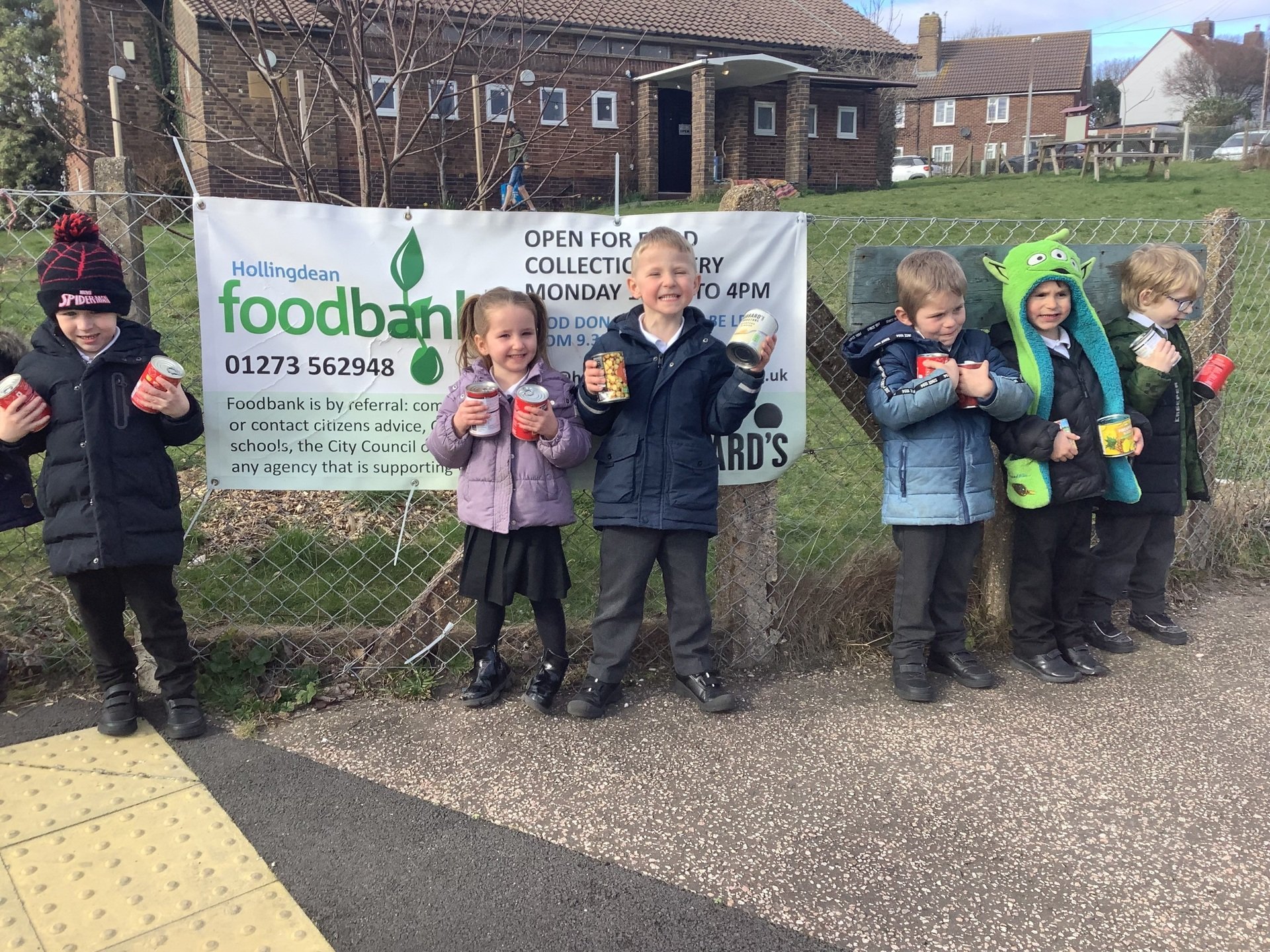 23.02.23
Outdoor Learning was all about cooking outside. Before half term we collected some data in our class about which sandwiches we liked to eat. We found out that the most popular sandwich was cheese so we decided to make cheese toasties. First we collected different sizes of wood and all helped to build the fire. We learnt about being safe in the fire circle. We got very smokey. Then we feasted on toasties, popcorn and hot chocolate, all made using our fire! We surprised Mrs.Skinner with a toastie! (We needed to cheer her up because we didn't share our pancakes with her.)
"It was delicious!" she said.
20.02.23
This week saw the beginning of Lent. We made our own pancakes on Shrove Tuesday with our very simple recipe. Each child made their own batter. We shared our pancakes with others who didn't have any like Mrs.Davis and Mrs.Foan.
Recipe
3 tablespoons of plain flour
1 egg
1 large cup of milk
Our box of food for the food bank is getting bigger. Thank you for your generosity. We will be visiting the food bank on Monday.
Please talk to your child about how Lent is a time to think about what others want rather than what we want for ourselves. Watch this story together.
Get ready for Spring 2!
Our new topic leaflet is here.
06.02.23
This week was Design Technology Week and reception class were designing and making fruit kebabs. The kebabs needed to look beautiful and taste delicious. This involved tasting and describing(texture and colour) in order to make a design. The next day we peeled, juiced and cut the fruit independently to make our fruit kebabs. Then of course we ate them!
30.01.23
This week we have been thinking about prepositions; words which tell us where things are such as under,through, behind, in and on. We took our monsters on an adventure and it was amazing how many places we found for them to hide behind, jump in, climb on and sit under. We used our photos to write some fantastic sentences. Look at Lyla and Halle's work!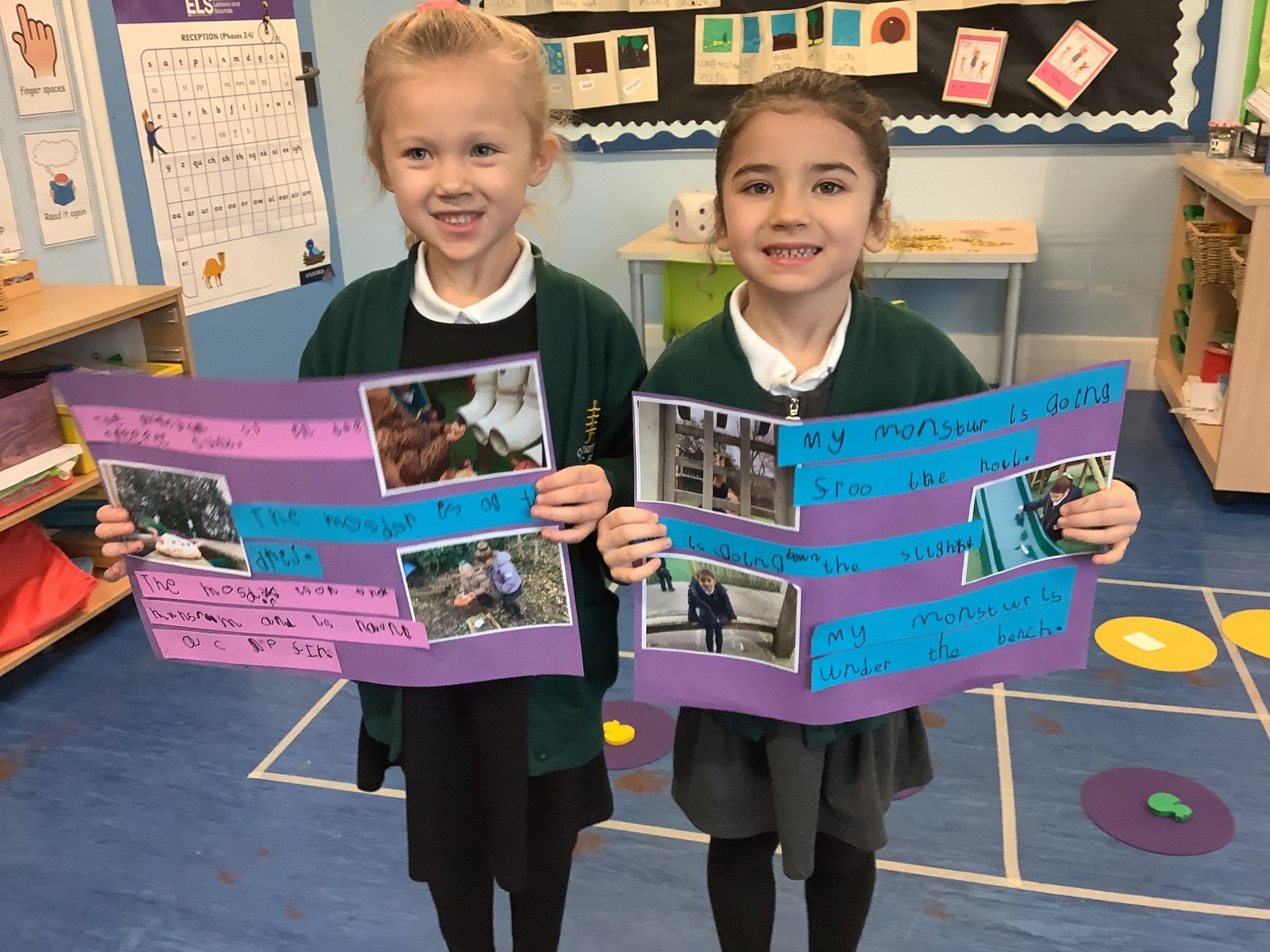 27.01.23
Bertie liked all of our soups, especially the recipes with worms in! To thank us, his mummy got us some gifts, but we had to follow a map in Stanmer Park to find them! We found a treasure box full of Monster Munch and his favourite teddy, Elmo!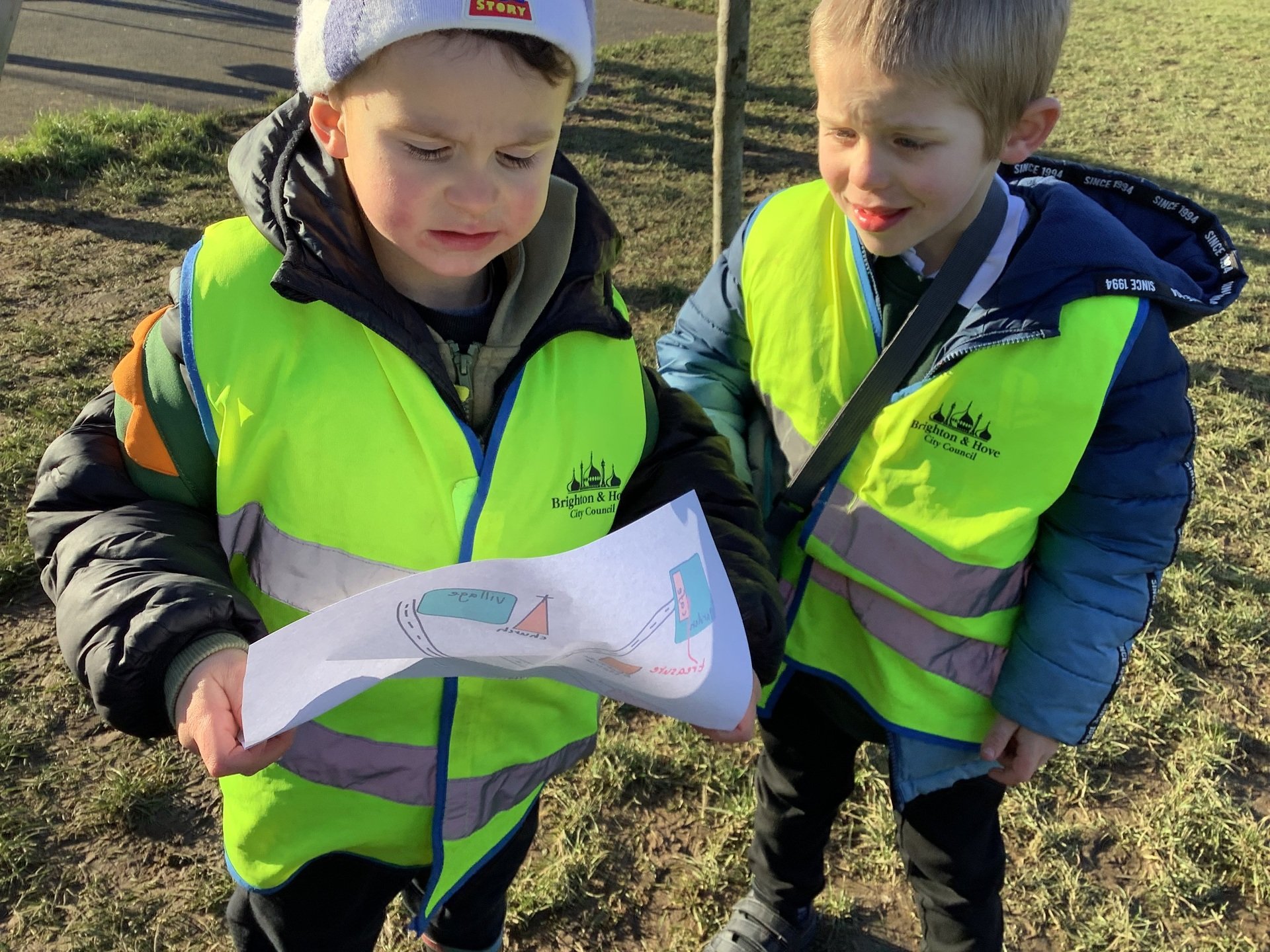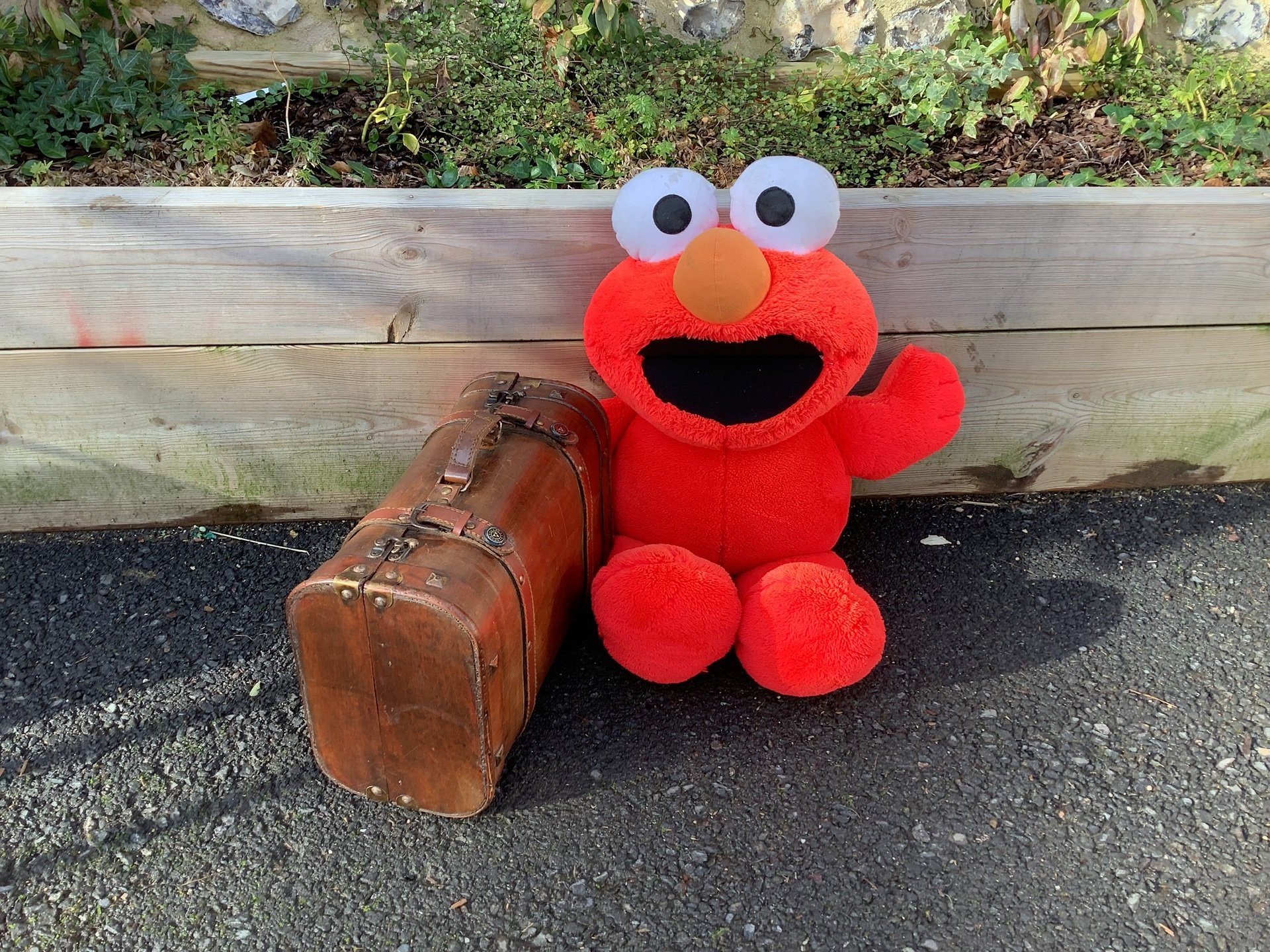 .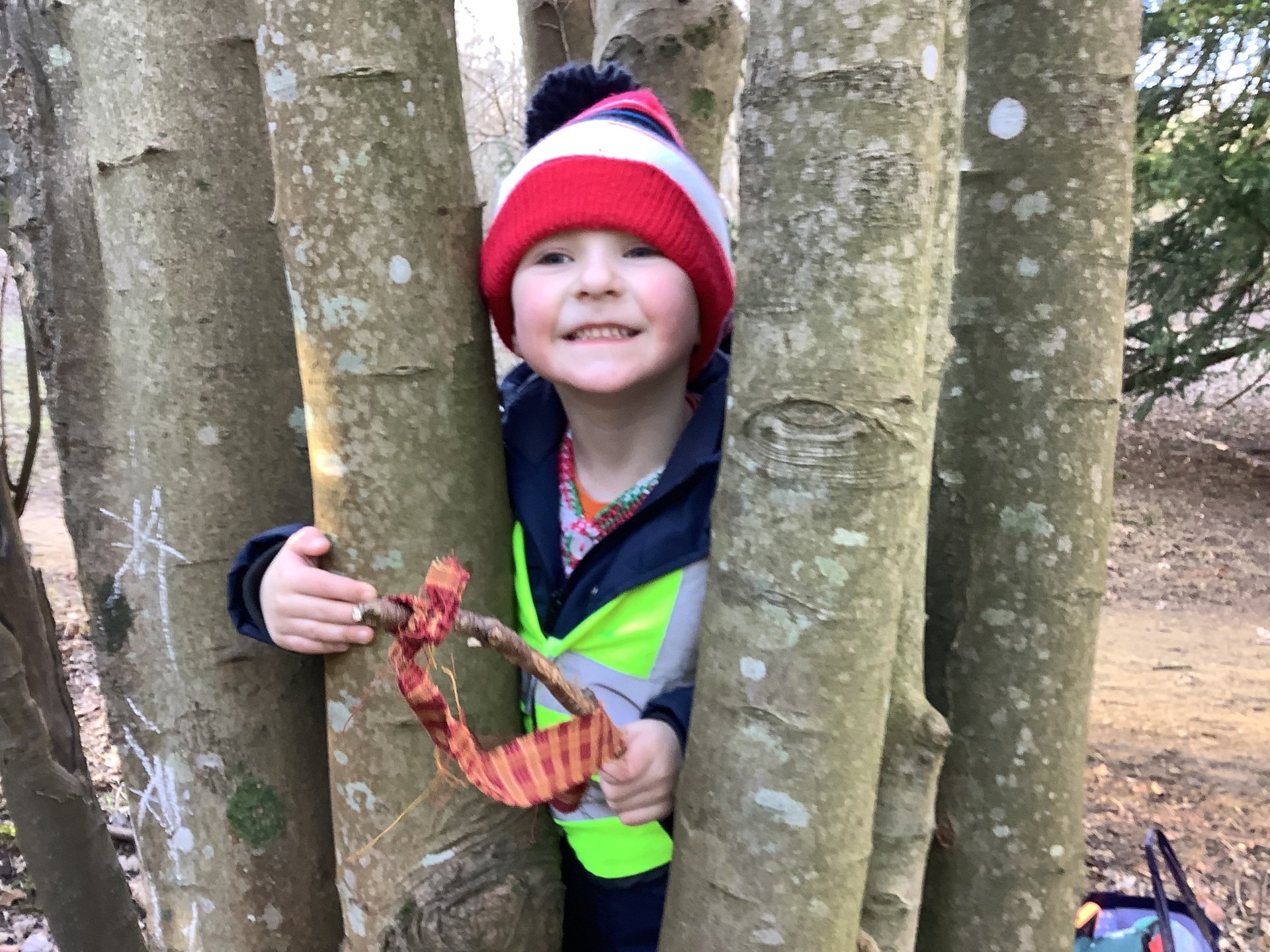 In Stanmer Park we developed our confidence when we climbed fallen trees. We were careful when we learnt how to whittle sticks with a potato peeler. We had a wonderful adventure in the woods.
23.01.23
This week we have been continuing with our story of "The feeding of the 5000". We found out that bread and fish were very important foods for people long ago and that bread has been made in the same way for thousands of years. We had a go at making our own bread. We had no snack all morning so that we could feel hungry and imagine how the 5000 people must have felt. Then we shared our delicious bread, 5 loaves.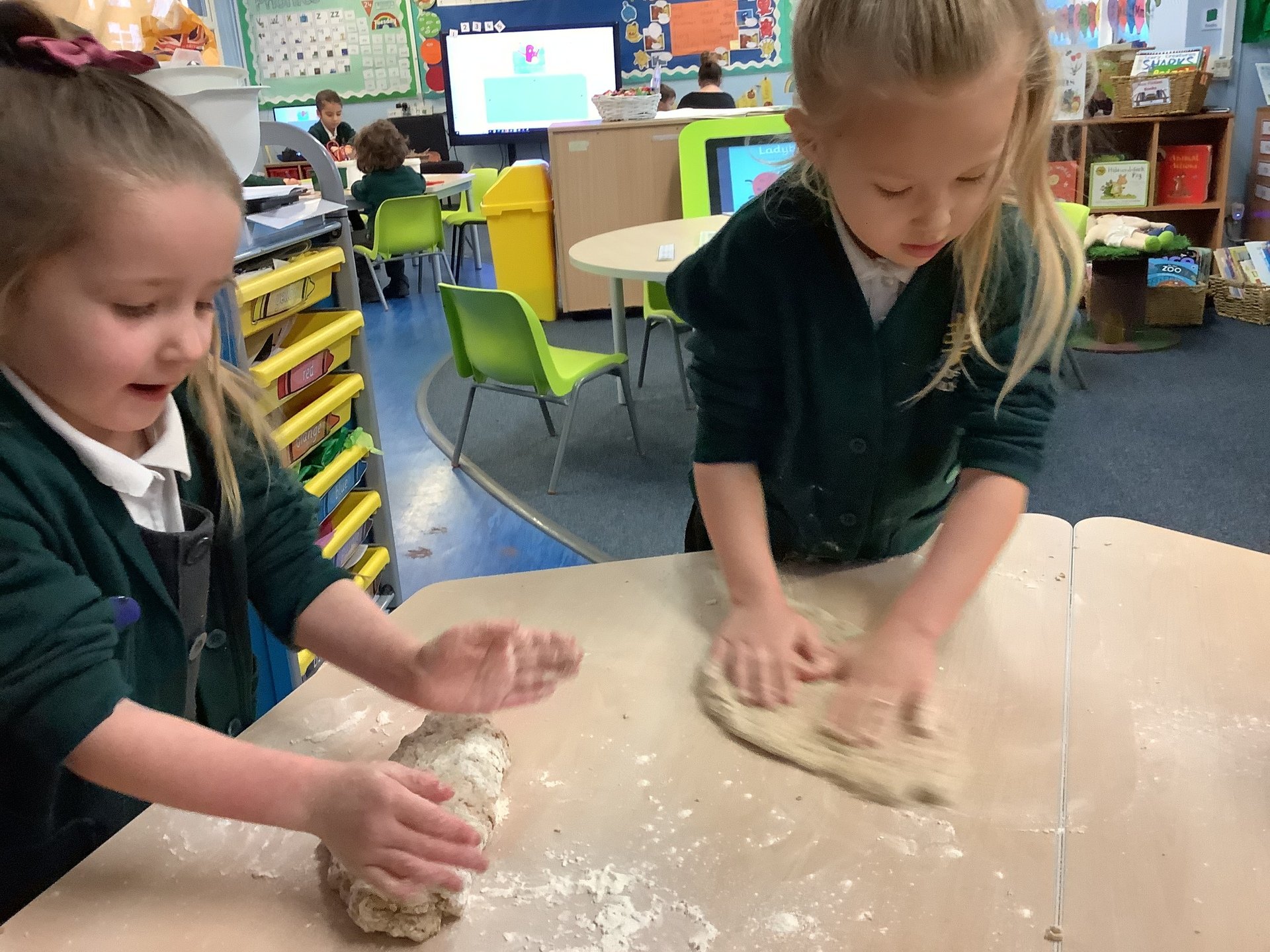 .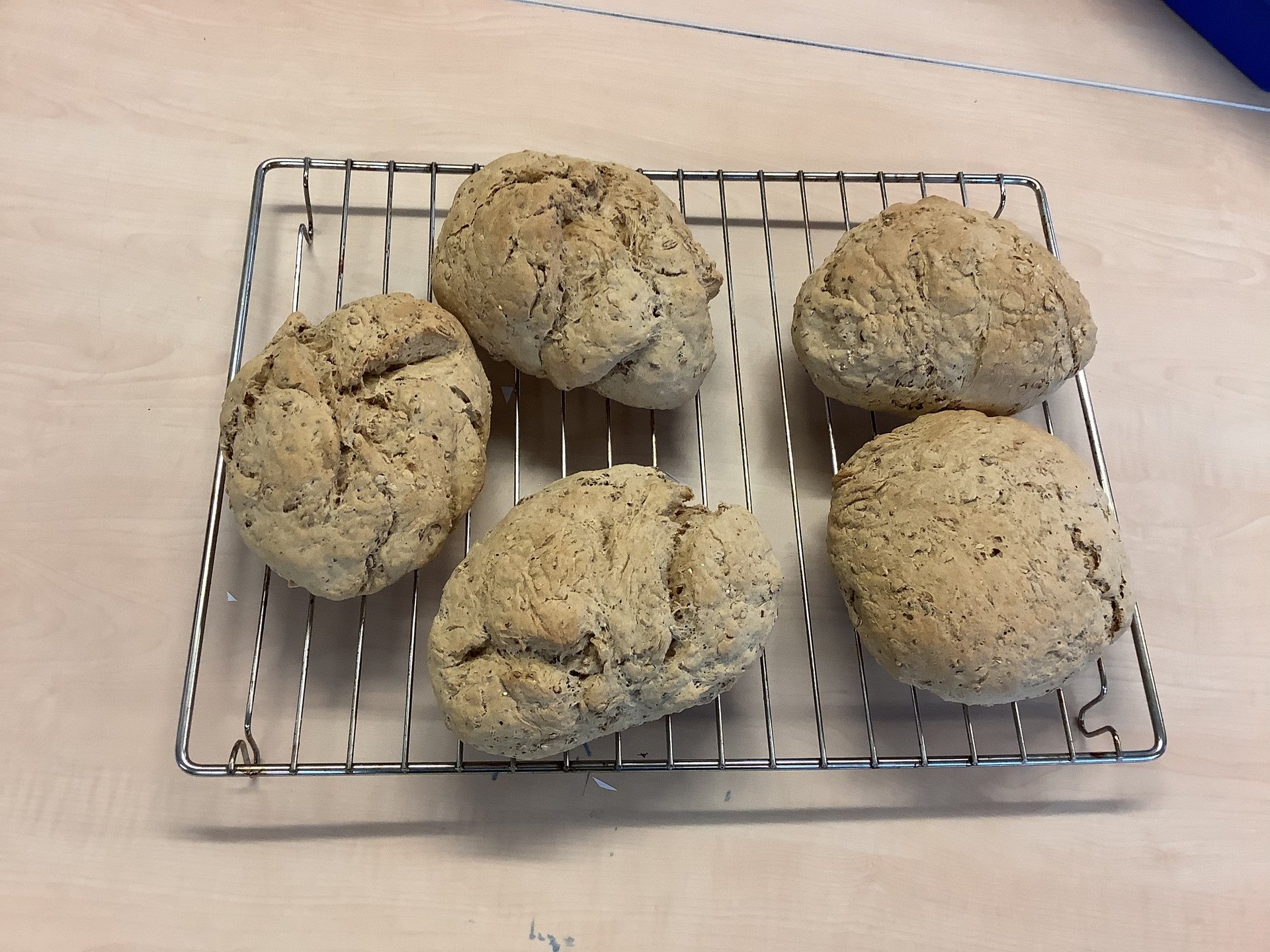 .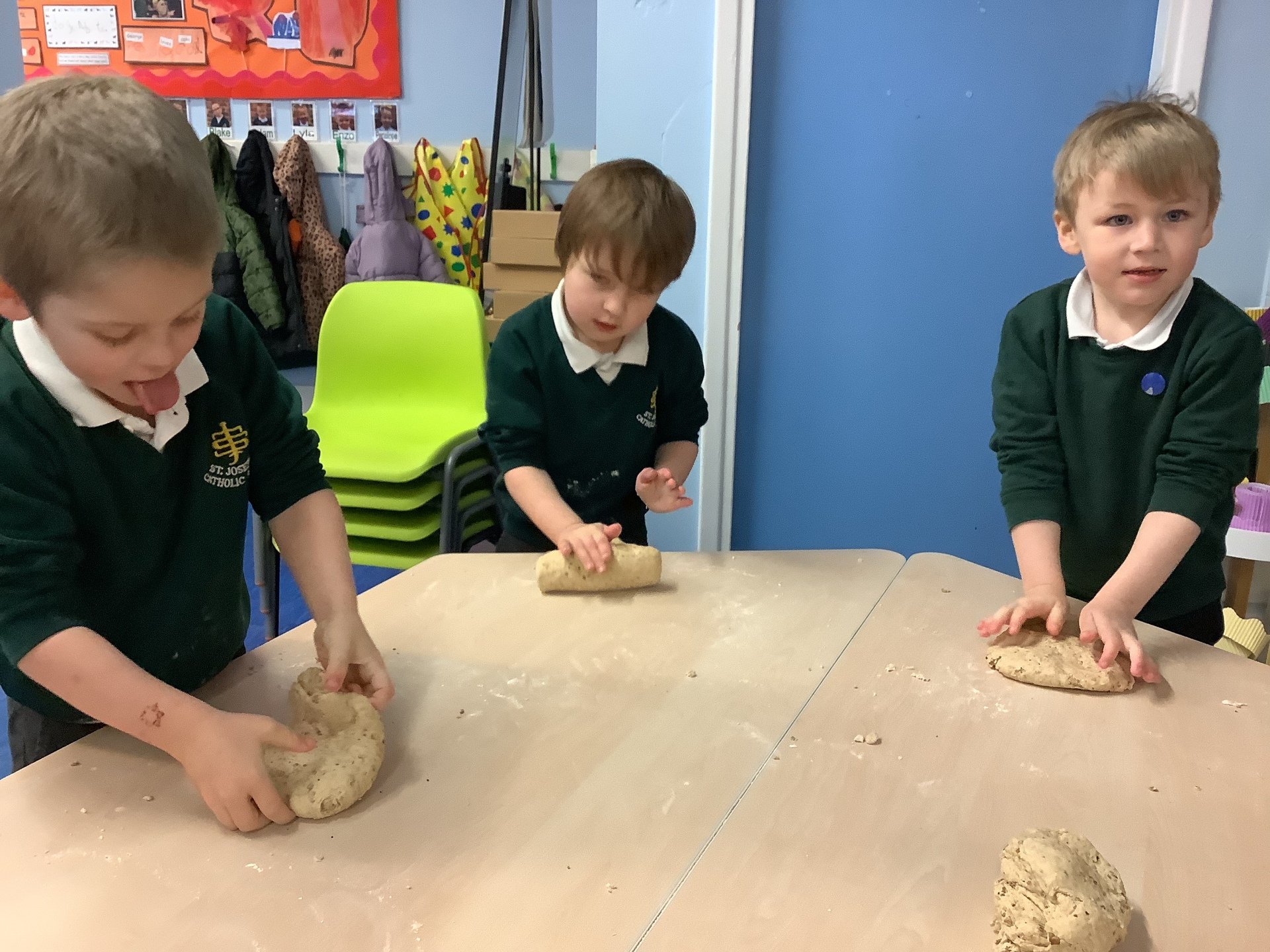 .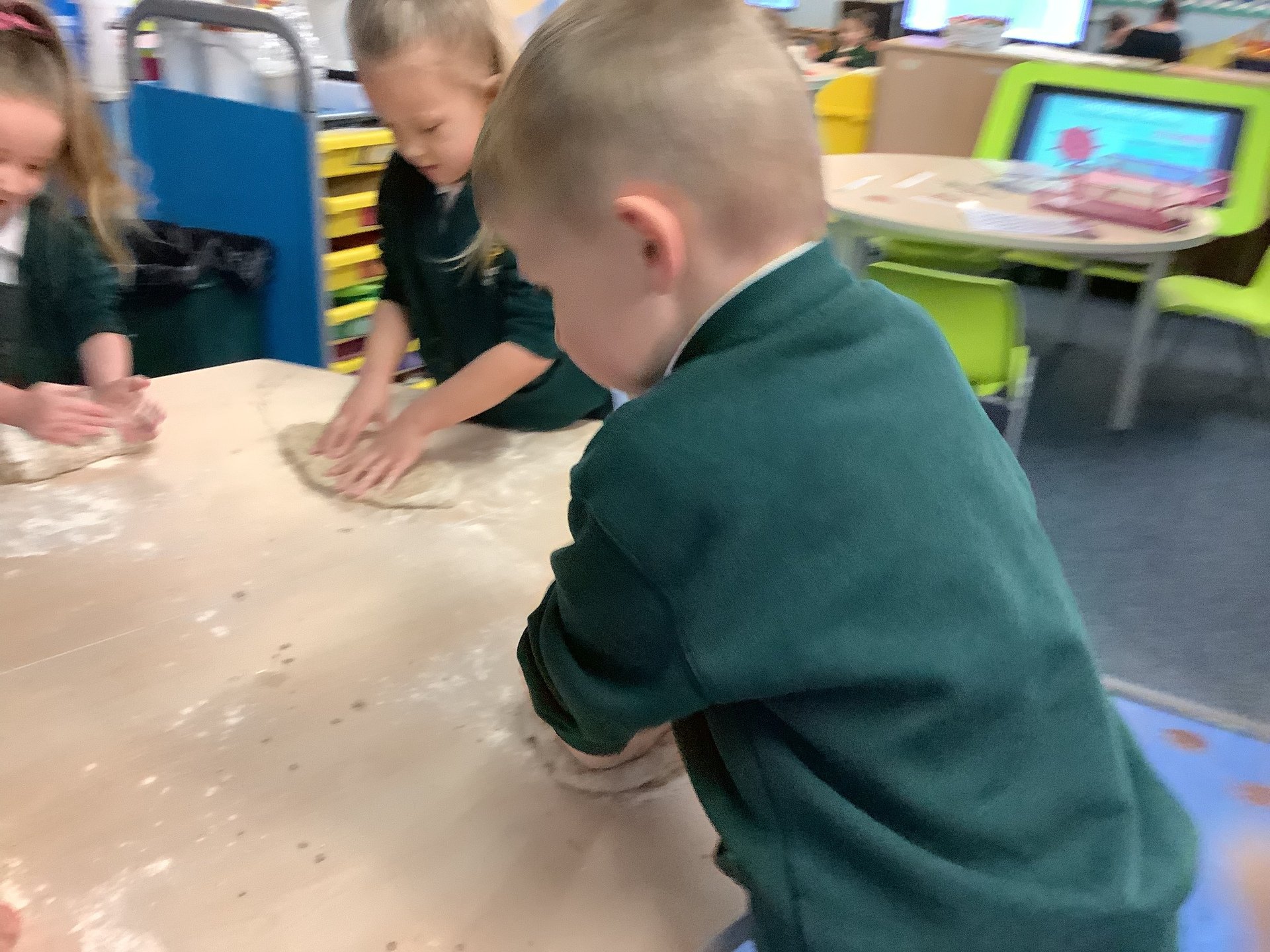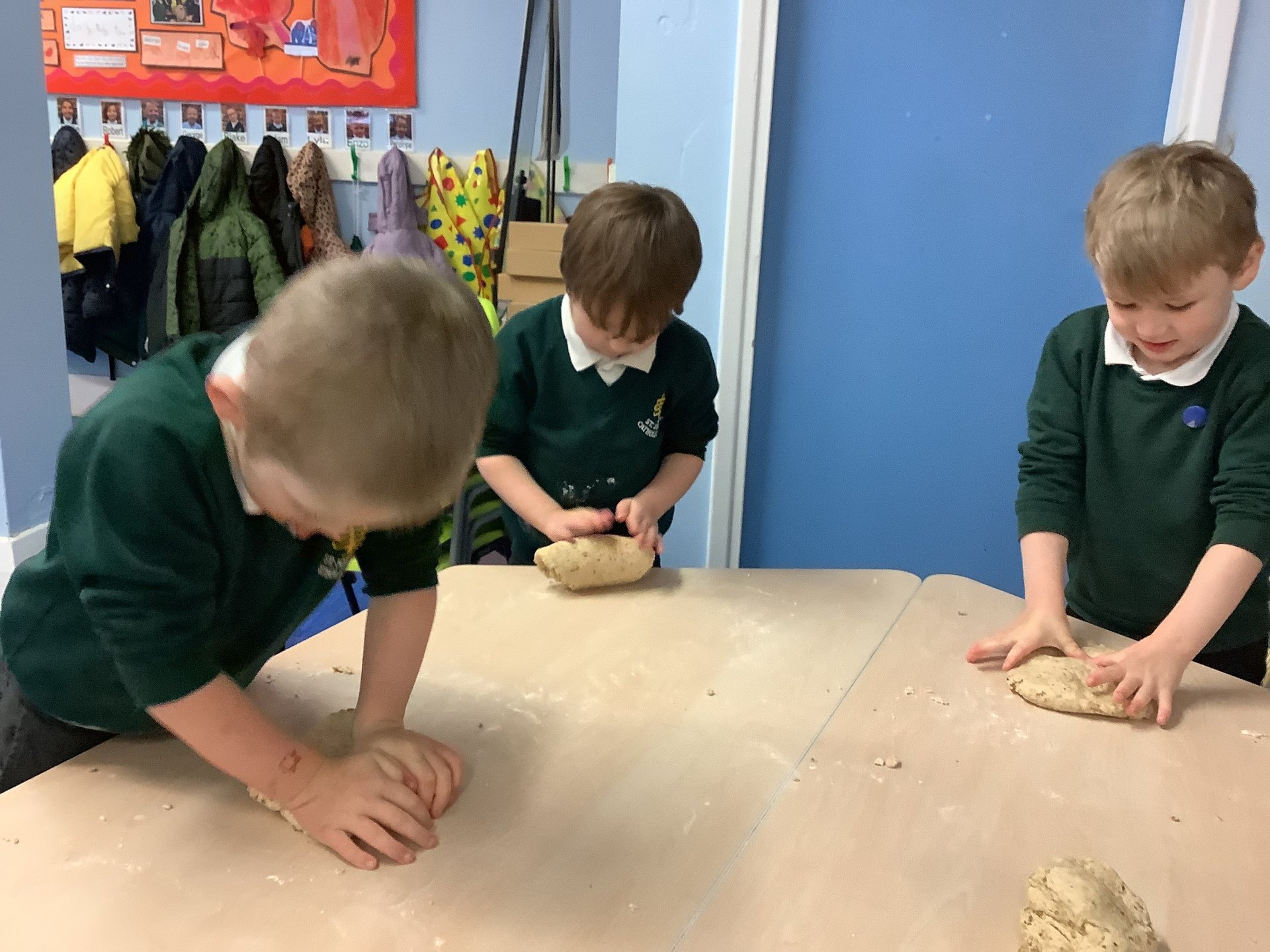 16.01.23
This week we have had a visitor. His name is Bertie and he is a monster! We are trying to make monster soup for him because he is lost and hungry and sleeping in our class. He leaves us notes everyday. We have been making our own monsters out of salt dough and describing them.
We are contnuing with our work on paths and have developed our own simple imaginary maps. The children have been creating their own roads to travel to and from places and are beginning to understand how maps work. They chose where to put their own homes and added features to their maps such as swimming pools, gardens and even carparks.
In maths we have been working with balance scales and comparing mass of different objects.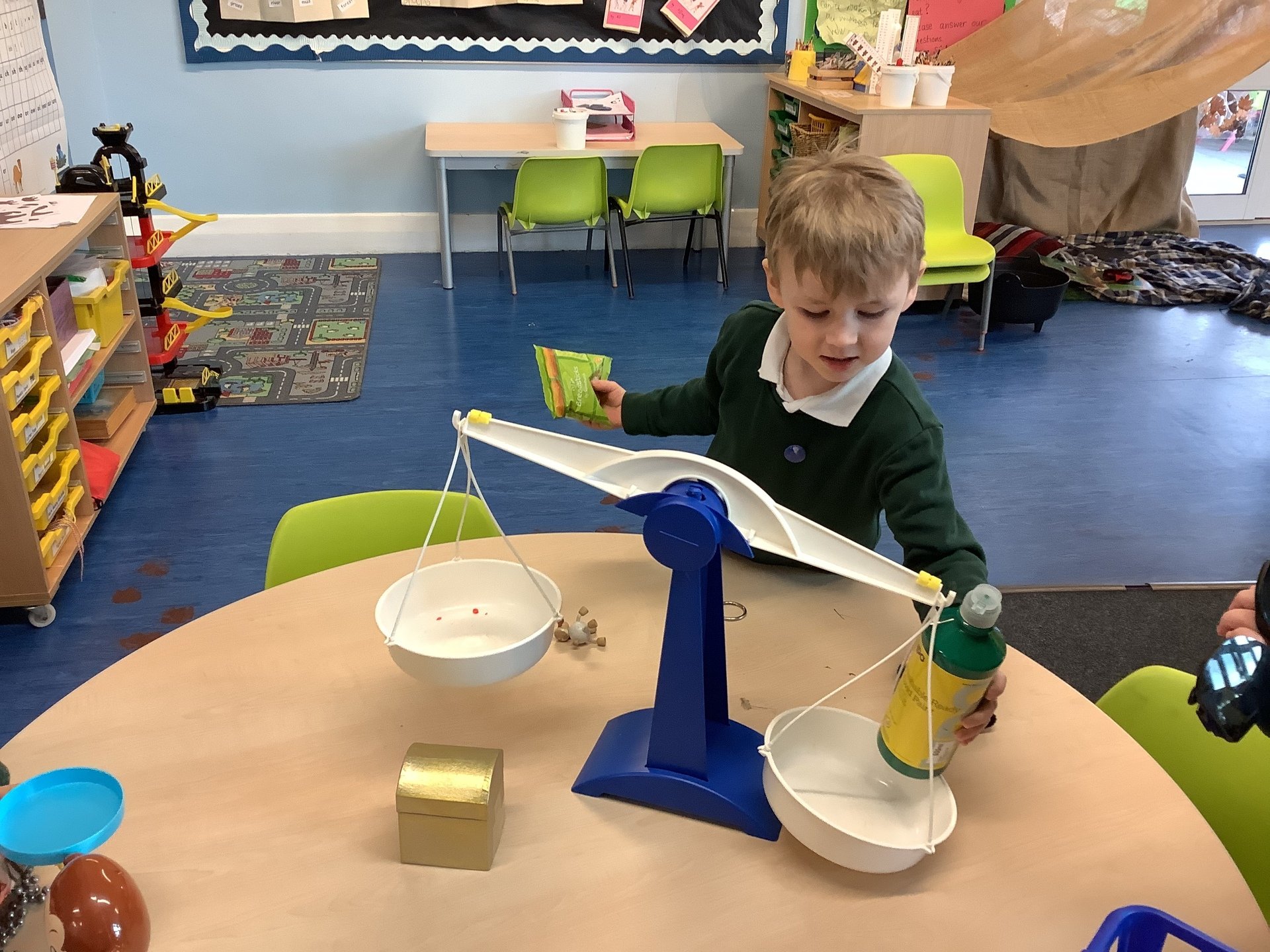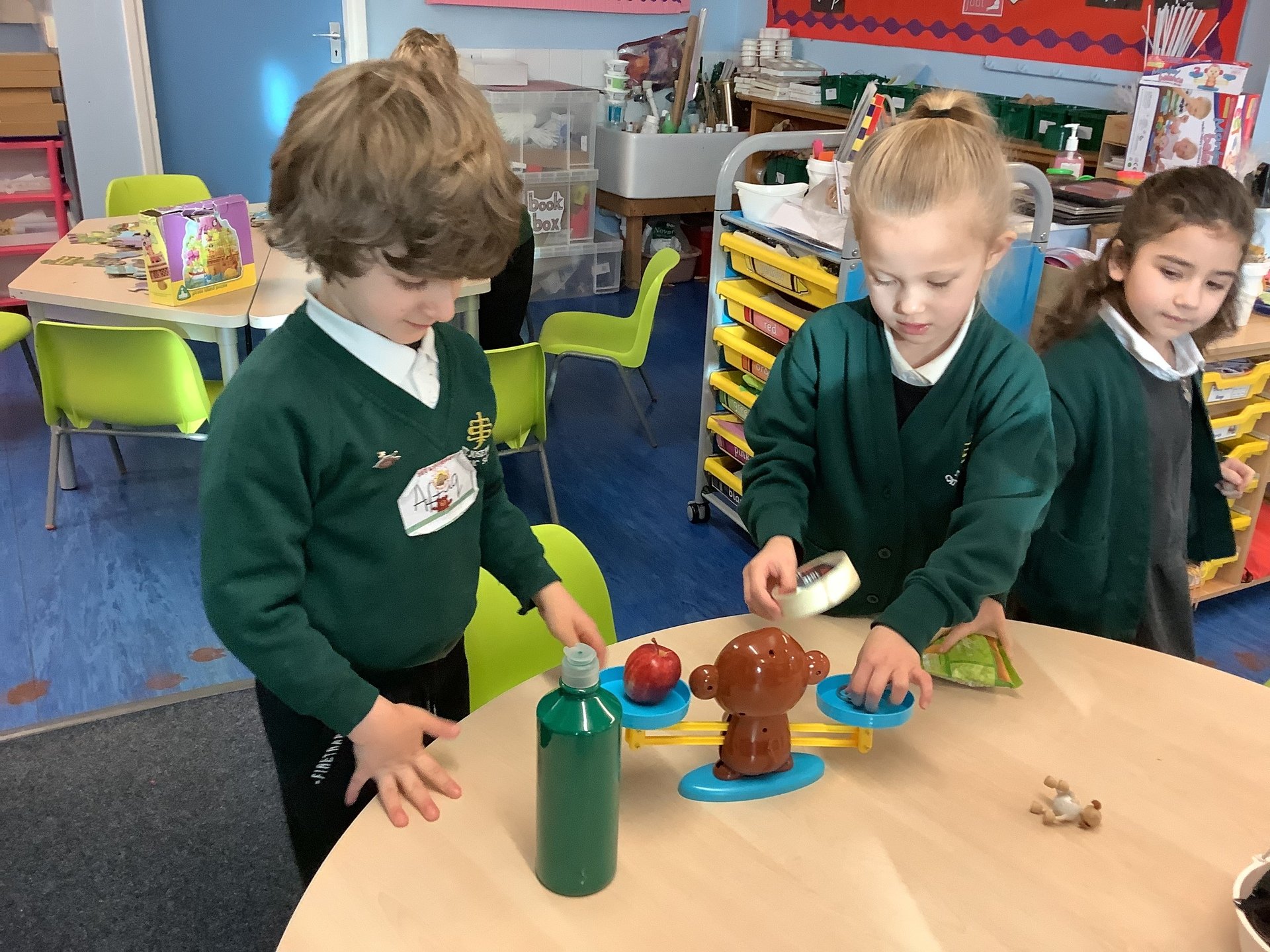 What a "Sensational Start" we had to our new topic. Our first book which we get to know well is the wonderful "We're Going on a Bear Hunt" by Michael Rosen. We took off our shoes and recreated the different environments that the family in the story visited. Can you spot the squelchy squerchy mud? What about the swirling whirling snow storm? After this sensory experience the children were able to make collages of all the different places.
Watch Michael Rosen reading his own story here.
(Don't worry, their feet had a nice, hot bubble bath at the end of their journey.)
10.01.23
This week we have been busy as usual working on our motor skills with our new funky fingers activities. In maths we introduced the concept of zero as a number. The children have been working on following instructions to build models with Mobilo and being very successful. We discovered the qualities of gold and other metals and burnt some frankinscense.
We have been retelling the story of Bear Hunt in a range of ways and have made our own Bear Hunt books. There has been some amazing writing going on!
03.01.23
The children came back to school rested and ready to learn. We have been thinking about paths this week and long journeys. The Wise Men made a very long journey when they followed the star to find Jesus, the baby King. We have been finding out about where they came from. The children have been making their own long and short paths around the classroom, some of them were straight, some wiggly and some were zig-zags. It was a good way to practise our vocabulary regarding length.
Get ready for Spring 1!
Here is our next topic leaflet.
12.12.22
Our Nativity was spectacular! Thank you all for coming I hope you enjoyed all the abaaaaaandoned sheep. This week has been very busy. We have "enjoyed" snow and ice all week. We were worried about our little Robin visitor and how he would find food in the snow so we decided to make some bird feeders to ensure he is fed, look at our amazing designs.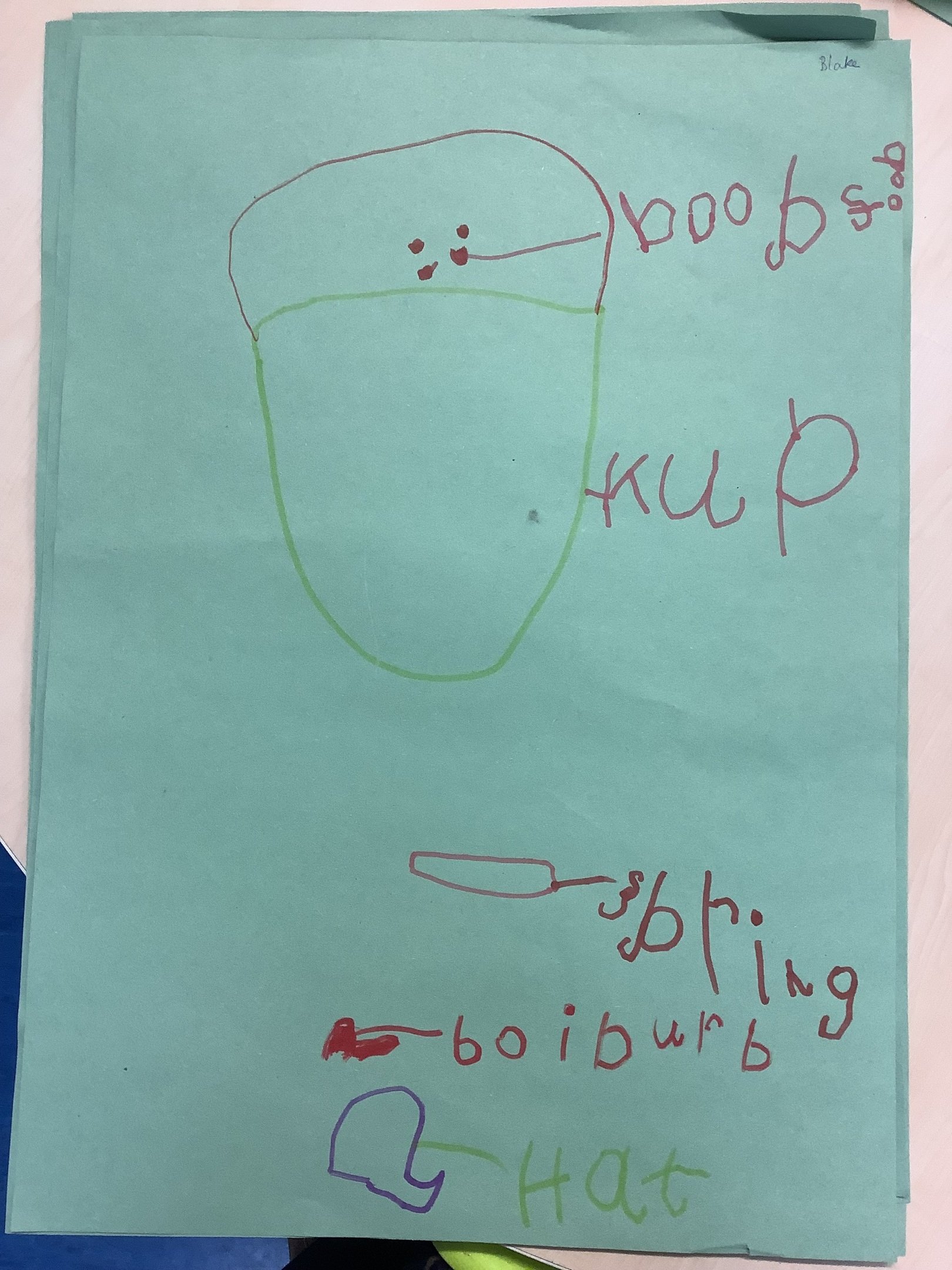 05.12.22
The children were amazed this week to find out how big the Sun was in comparison to Earth. They worked with inflatable models of the Sun and Earth to reenact how the Earth travels around the sun.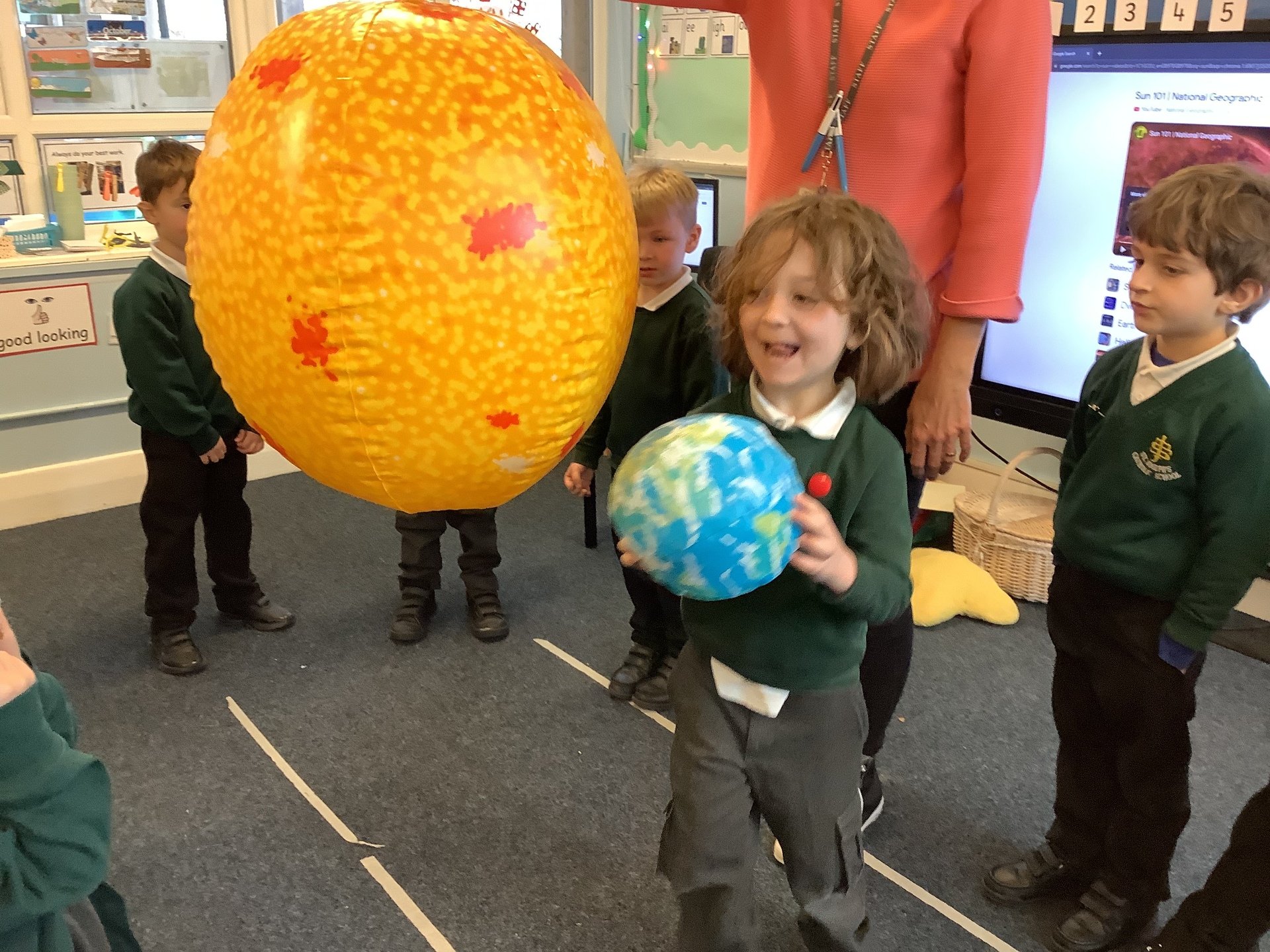 We have been very busy getting ready for our Nativity performance next week and the Christmas Fair on Friday 9th December. I hope you all can make it. Reception Class will be running a Teddy Tombola. The children have made their own decorations to hang on the tree and are preparing chocolate logs to eat. We look forwrd to seeing you there!
28.11.22
This week we have been exploring sources of light and thinking about what makes a shadow. We found out that any source of light can create a shadow. The children made some shadow puppets of their own. They used torches too and made long and short shadows.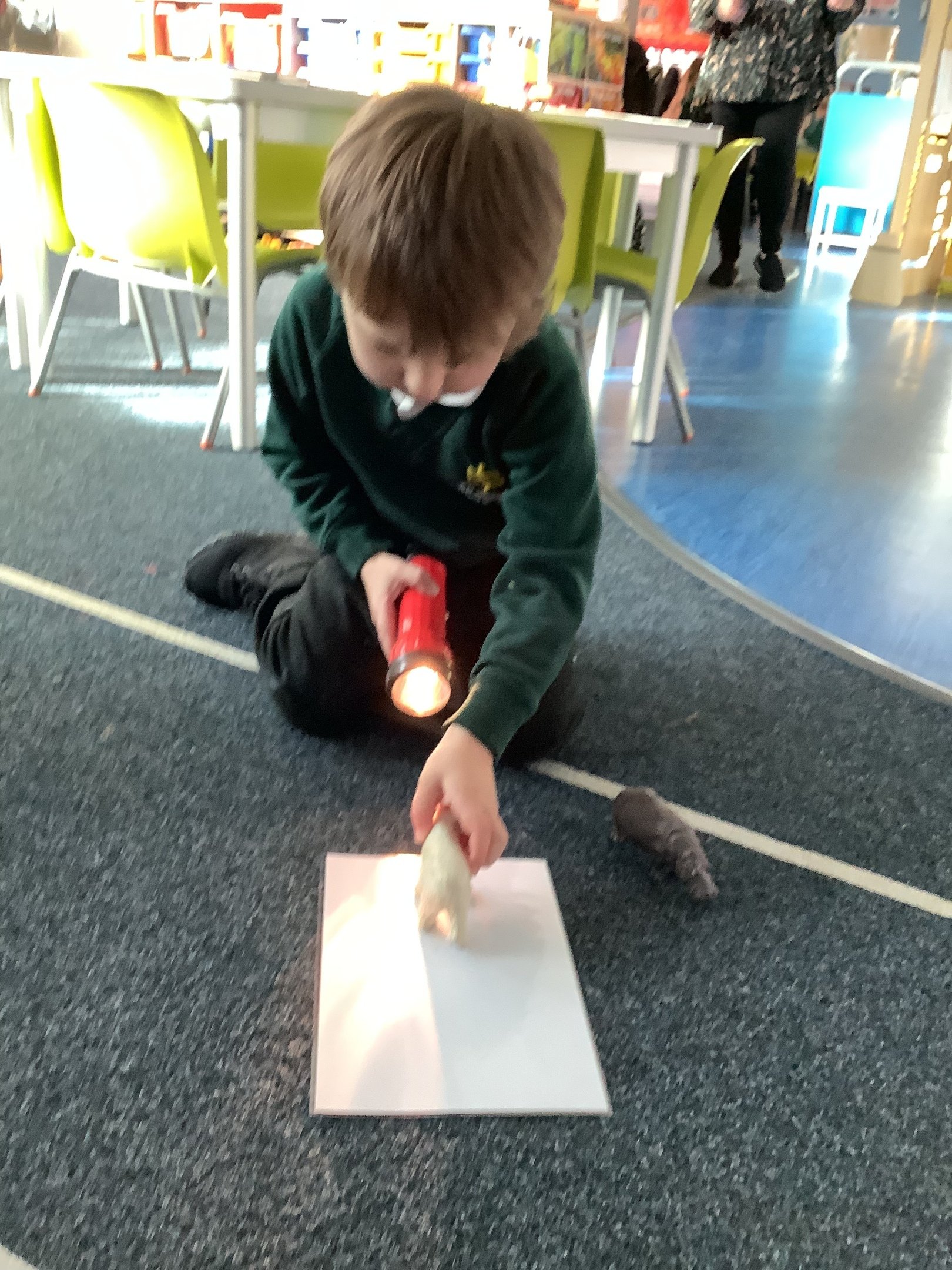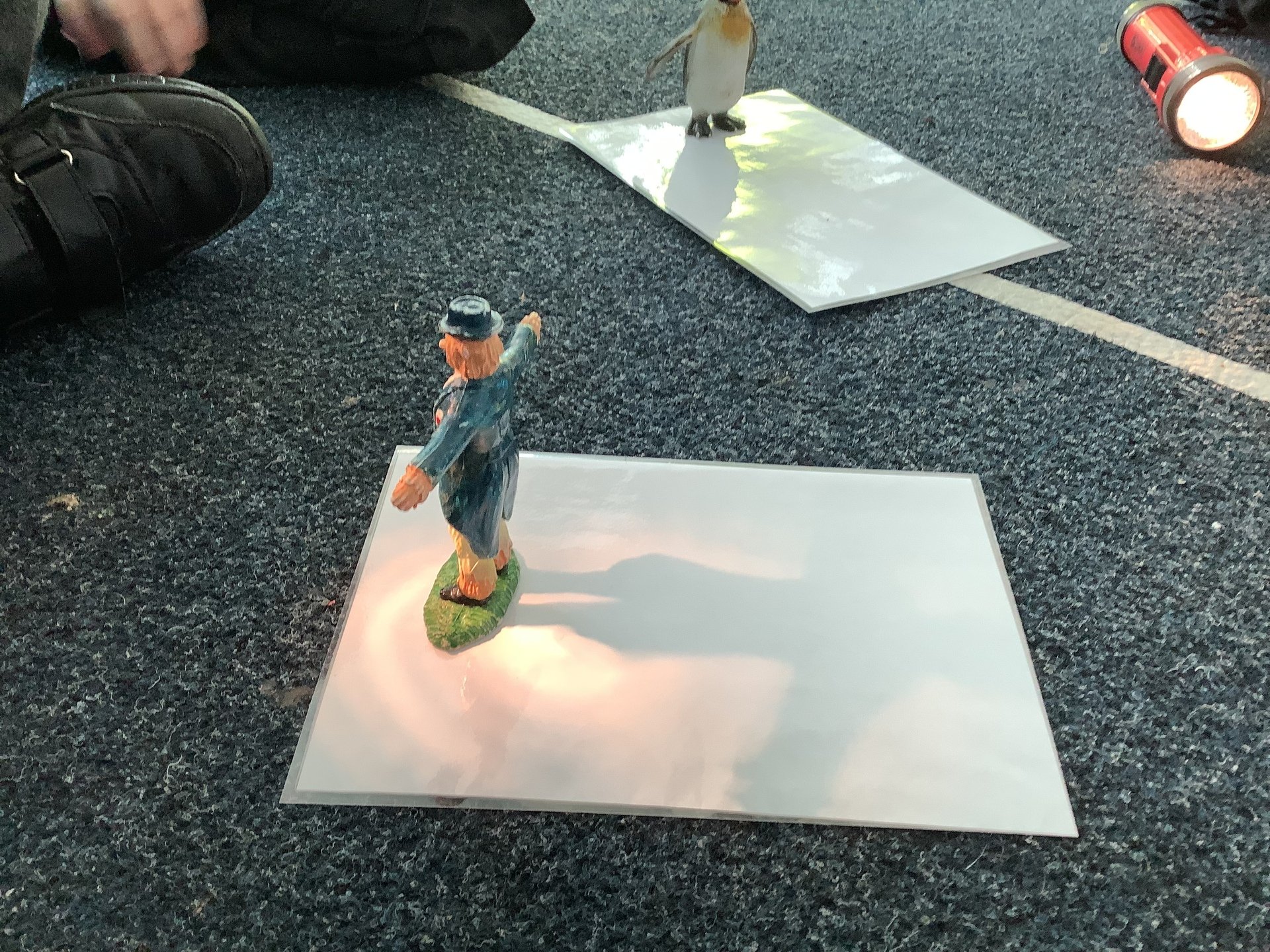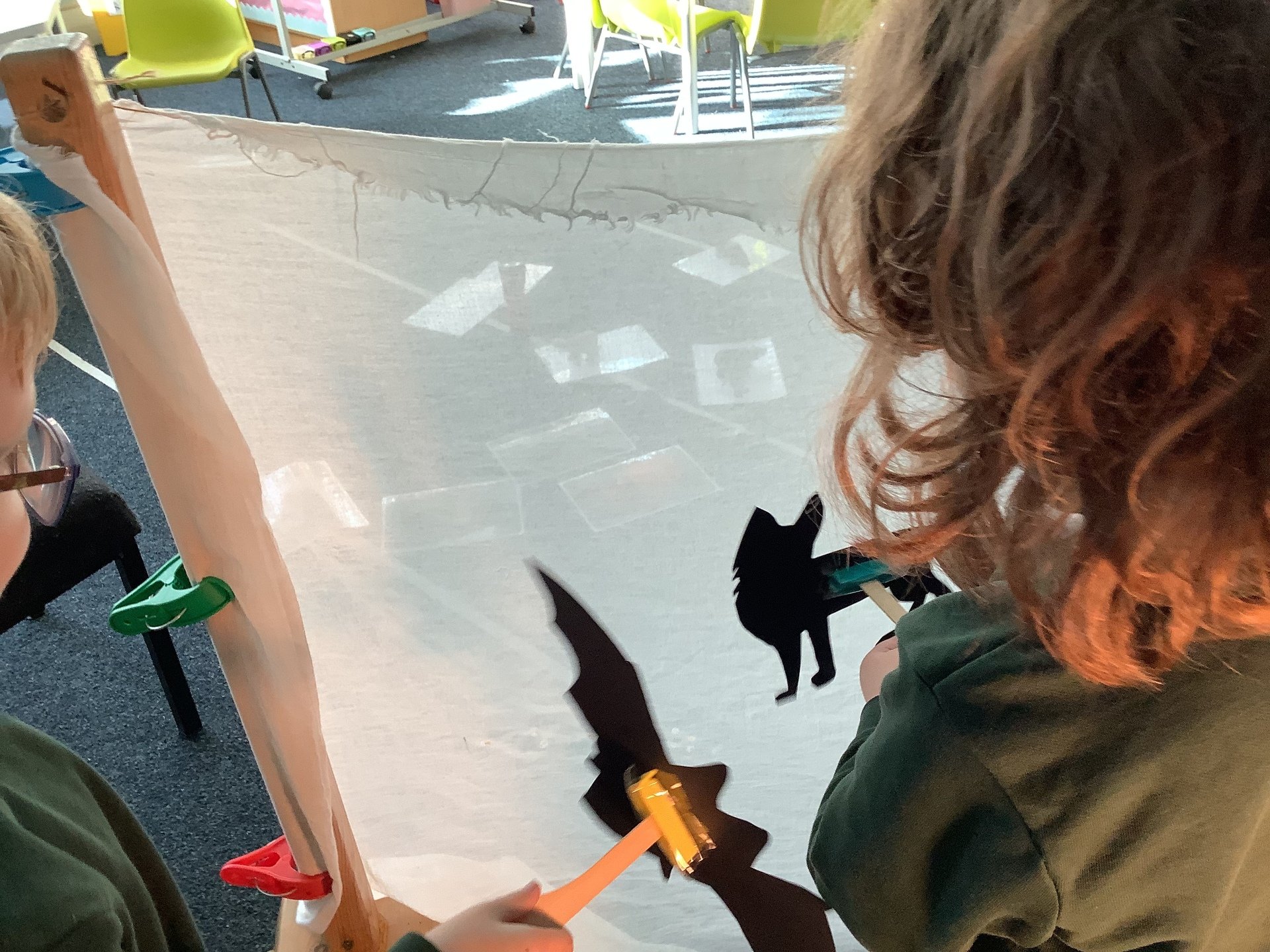 In maths we have been trying to count sounds and actions as well as objects. We have been thinking of different ways to make 5!
21.11.22
This week in maths we have been thinking about capacity and how much space is inside different containers. We experimented with water, sand, oats and beans. We had a lot of surprises. It is not always the tallest container that holds the most!
The children had fun with our cube challenge. How many different models can you make with 5 cubes? We still haven't found them all!
We had a birthday party for Bobo too. We made him a banana cake and some cards. He was 5 years old. We are waiting for the birthday of someone else too. As Advent begins this Sunday, we are learning about the story of Christmas.
Watch these versions of our class poem. The children made dark pastel drawings of a dark wood and added captions describing it. We used the captions to create our class poem. By inventing and using actions the children were able to memorise it and perform it. I was so impressed at how confident they all were.
C

h

il

d

r

e

n

i

n

N

e

e

d
18.11.22
Today we raised money for Children in Need. look at our spots. Some of us even had spotty faces!
We found out that people in Australia make art with spots. We had a try at making spot pictures. We also went on a "Pudsey Hunt". Mrs.Thompson hid 25 Pudseys around the school and we had to find them. We used a tally chart to count them.
14.11.22
This week we have been working on our counting and playing lots of games where we need to recognise numbers and to count. We have learnt to count actions as well as objects and how to record this using tally marks. In RE we have been learning about how God welcomes us into his family with Baptism. The children role played a Baptism and Baptised all of the babies. We are working on a class poem about a scary wood. The children have been developing the vocabulary associated with a dark, creepy wood and have used it to create a class poem. We will be performing it soon! Watch this space!
09.11.22
The children really enjoyed the experience of coming to school after dark. It was so dark they needed torches to see their way around. However we were lucky enough to have a clear night and a full moon which we looked at with a telescope. They rescued Peppa Pig who was lost in the woods, had a camp fire and toasted marshmallows and drank hot chocolate. There were some great conversations around the fire. Enzo wanted to do it every day!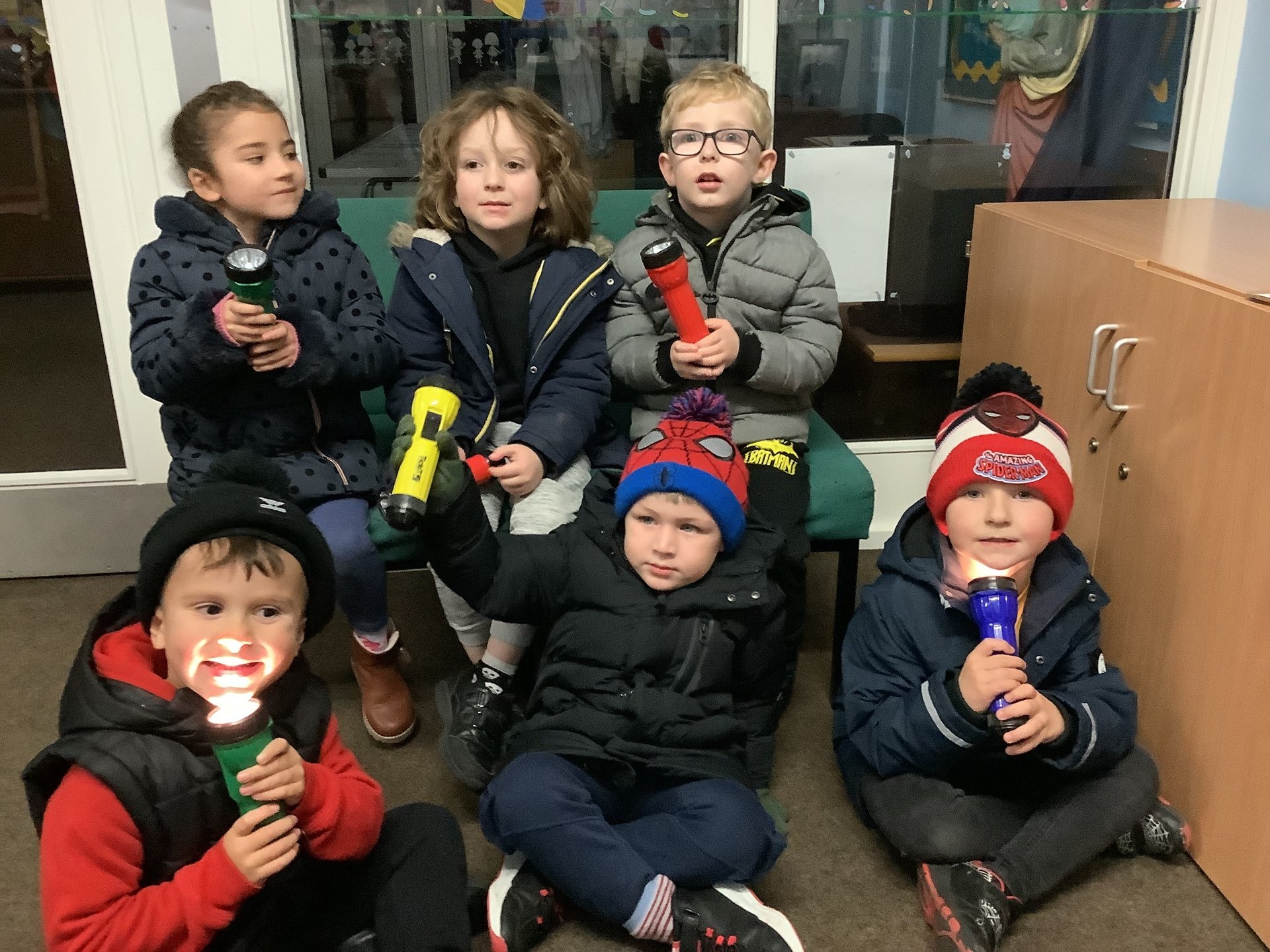 .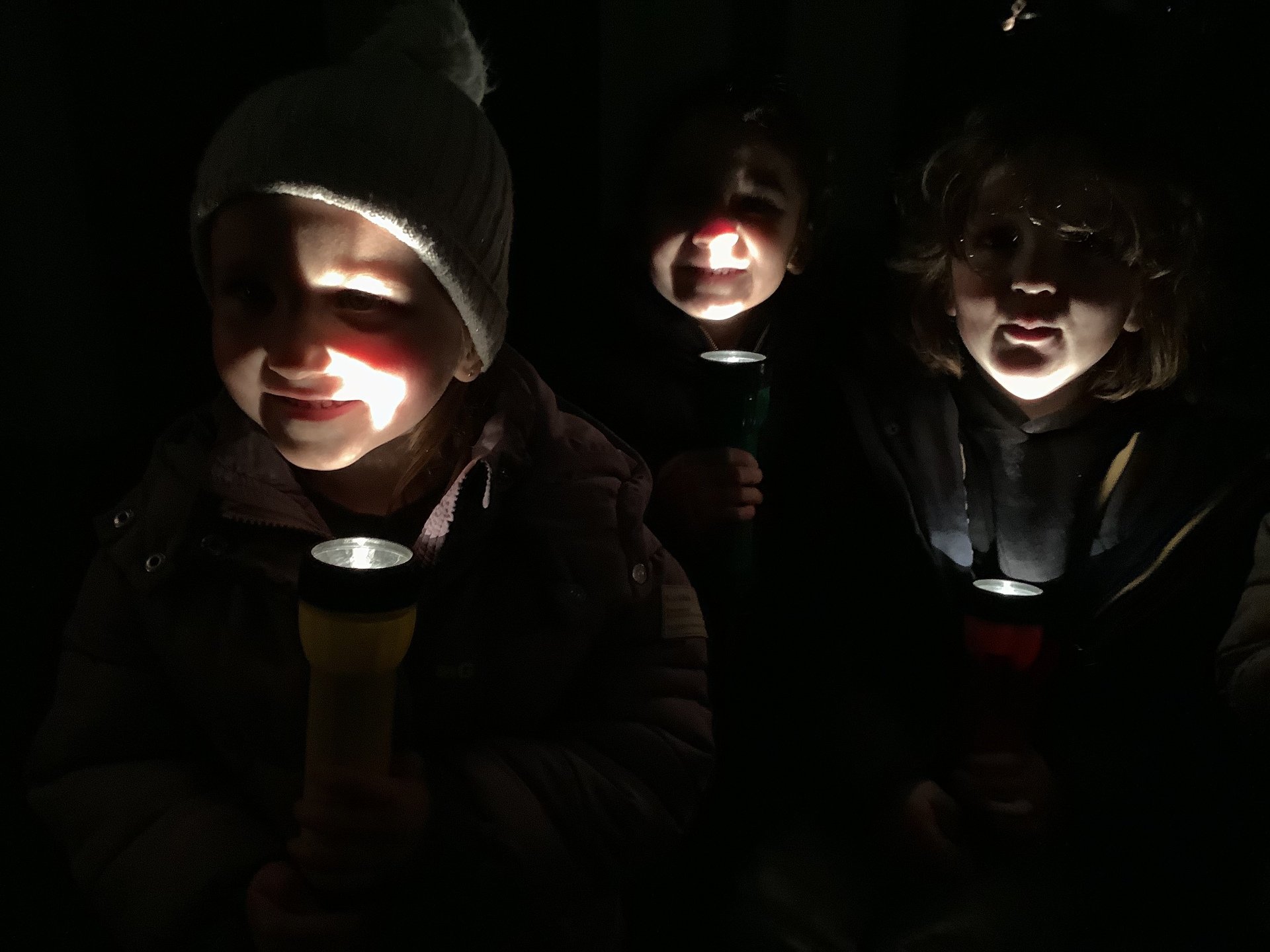 .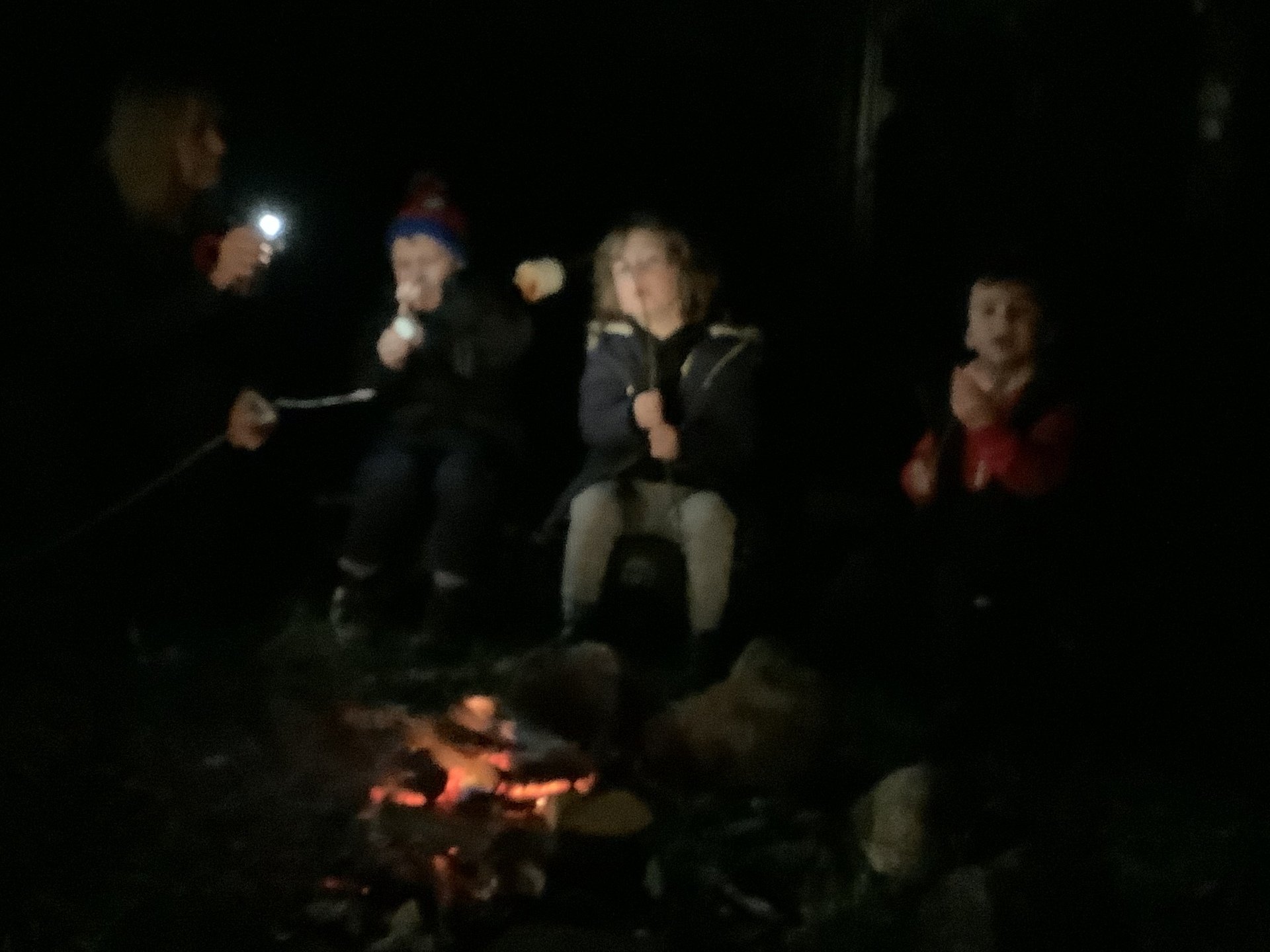 Our Outdoor Learning Day was blessed with lovely sunshine! We focused on using tools this time. The children learnt how to use palm drills but found it quite tough! They still managed to drill a hole and make a bookbag keyring. The children also learned how to snip wood with secateurs and how to work with a partner to use the band saw. Great Fun!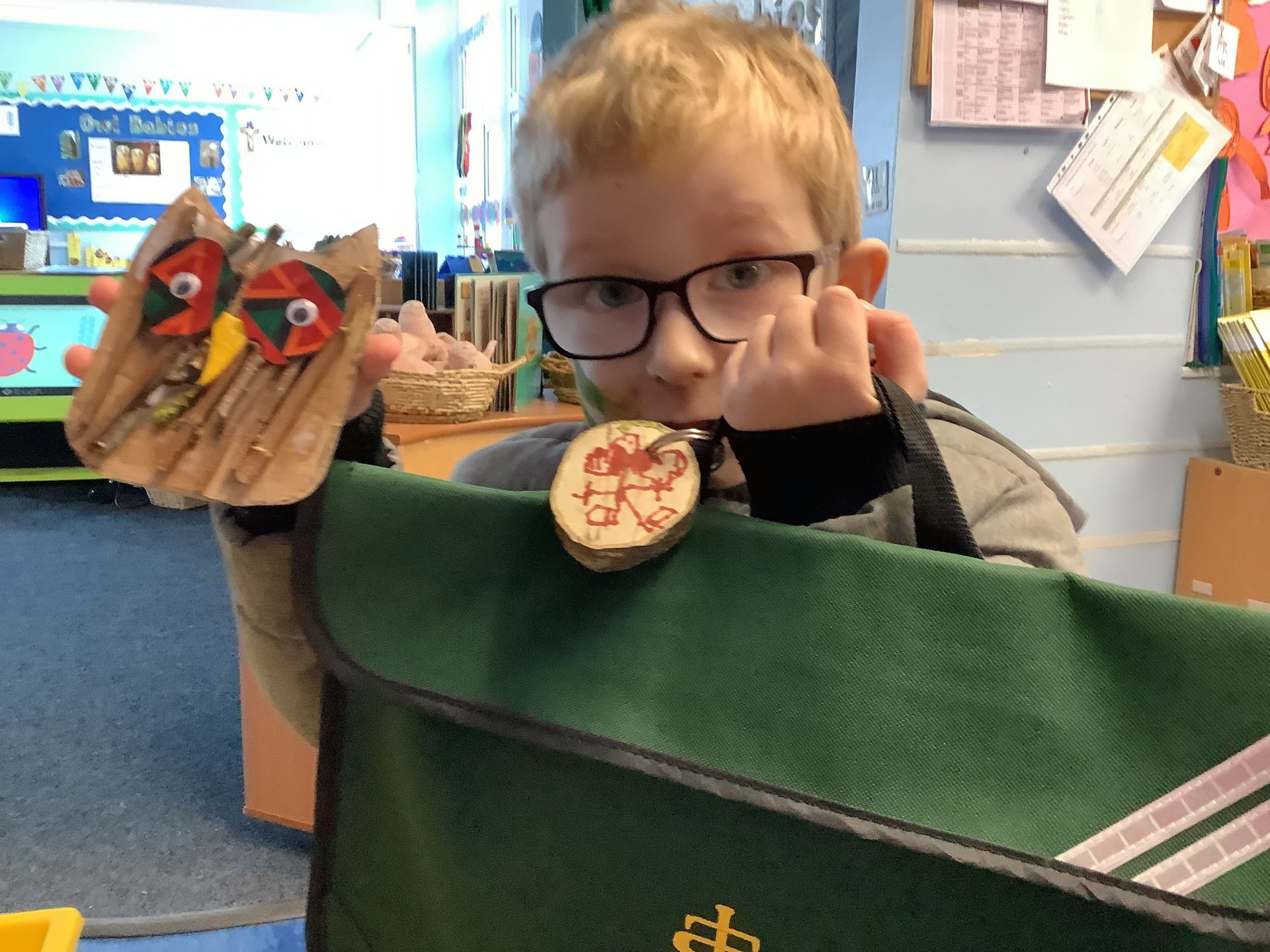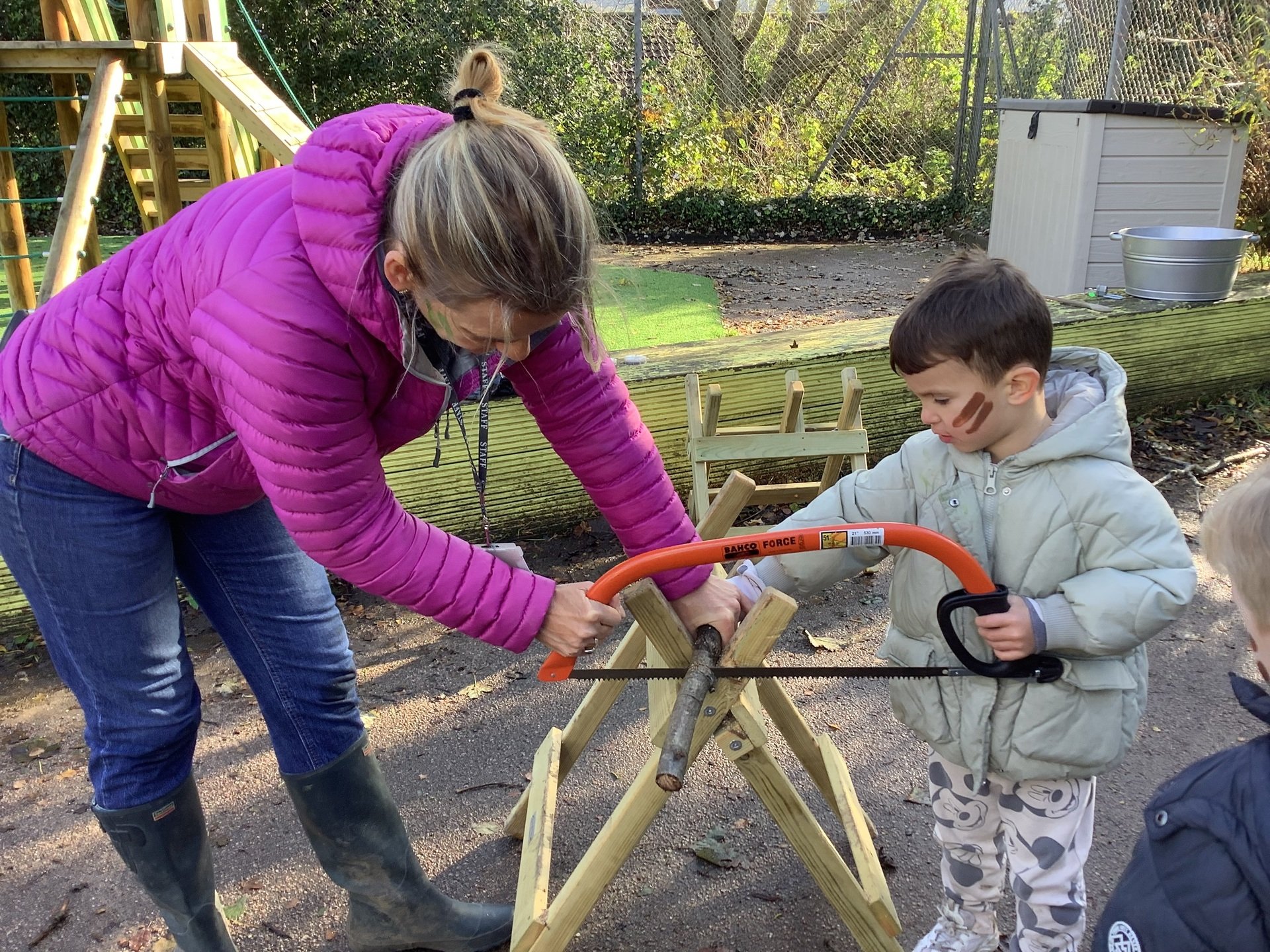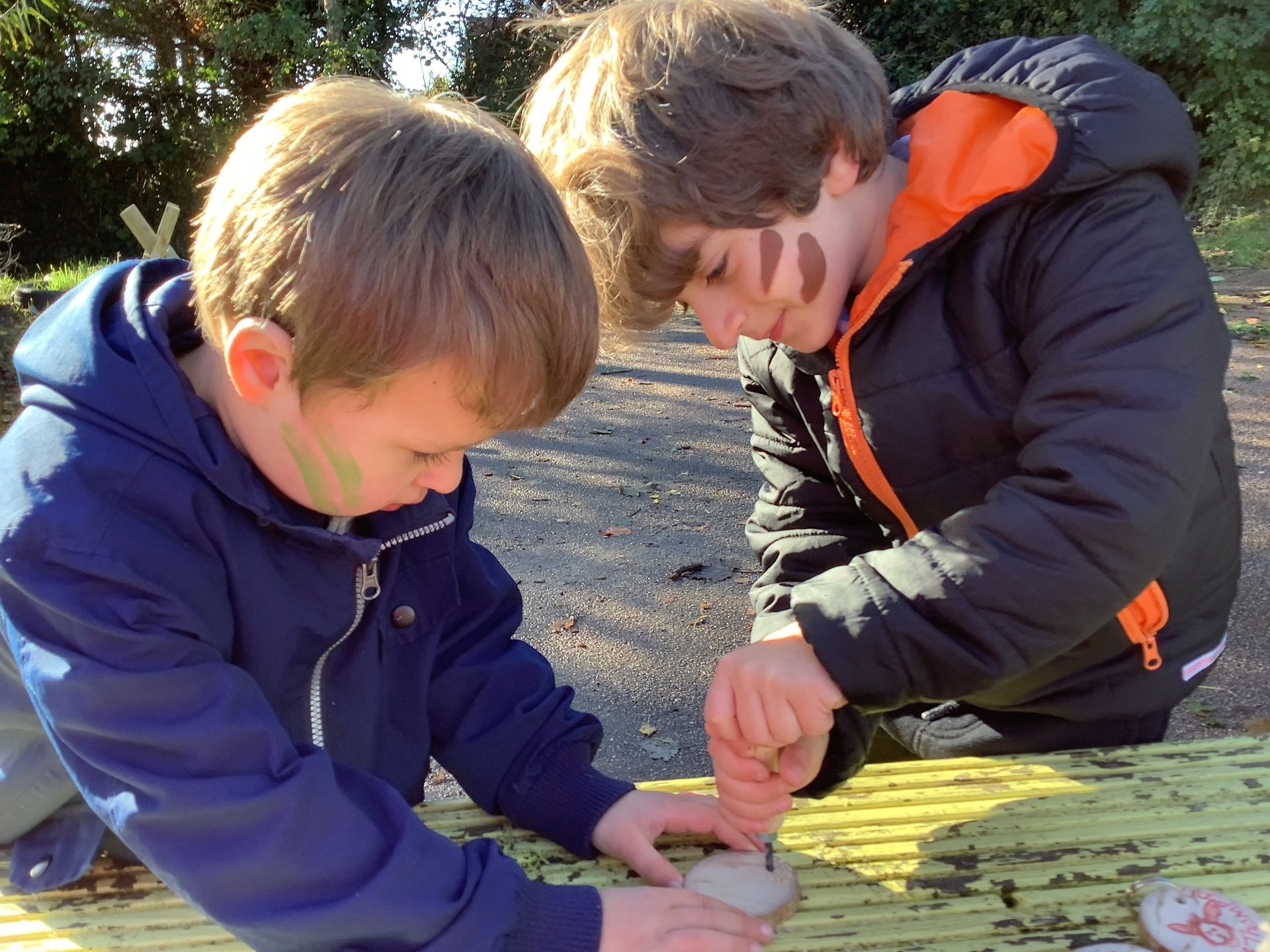 31.10.22
This week we are starting our new topic Night and Day. We have started learning about why some places are dark. We removed as much light from our classroom as we could. We turned off the lights, closed the blinds and made ourselves little tents. Inside it was really dark and we needed torches to see our pictures! Can you see us?
We have been thinking about nocturnal animals. We explored how to make our paint look fluffy when painting owls. We have also been using our new Pet Grooming Roleplay. There are lots of very clean pets in our class.
Three children have managed to read all of their "Hard to Read" words which were sent home to practise. They all received a head teacher's award. Well done to Blake, Enzo and George. Everyone else keep practising!
We finished off our first half term making bubble snakes! It was so much fun.
17.10.22
Following on from the work on our text Oh No. GEORGE! We started finding out about real dogs and what you need to do to look after them. We had a visit from Charlie the Chihuahua. We walked him, petted him and gave him a treat. We found out dogs need food, beds, water and play, just like us.
This week we have also been looking at pop up books and those with moving parts. The children have learnt how to use a split pin and have made their own pictures with moving parts. They had so many great ideas!
10.10.22
The children have been really enjoying our Power of Reading text this 1/2 term.
Oh No. George! by Chris Haughton
We have been retelling the story in a range of ways and making some great pastel drawings of George. We have also been thinking about all of the different parts of their bodies. Halle was our model and we labelled her. Then the children worked in pairs to draw around each other and tried to make some labels of their own.
03.10.22
This week we have really settled into our routines. The children have been enjoying their writedance sessions and creating the volcano pictures. We have been working in our new Doctor's Roleplay, making pretend medicine and learning all about our bodies. It is encouraging the children with their mark making so that they can practise everything we are learning in our phonics sessions. We made some fantastic skeleton pictures!
26.09.22
Grandparents Week
We had a fun session showing some of our grandparents how we learn to read. Then the children had the chance to paint some gorgeous portraits of their grandparents.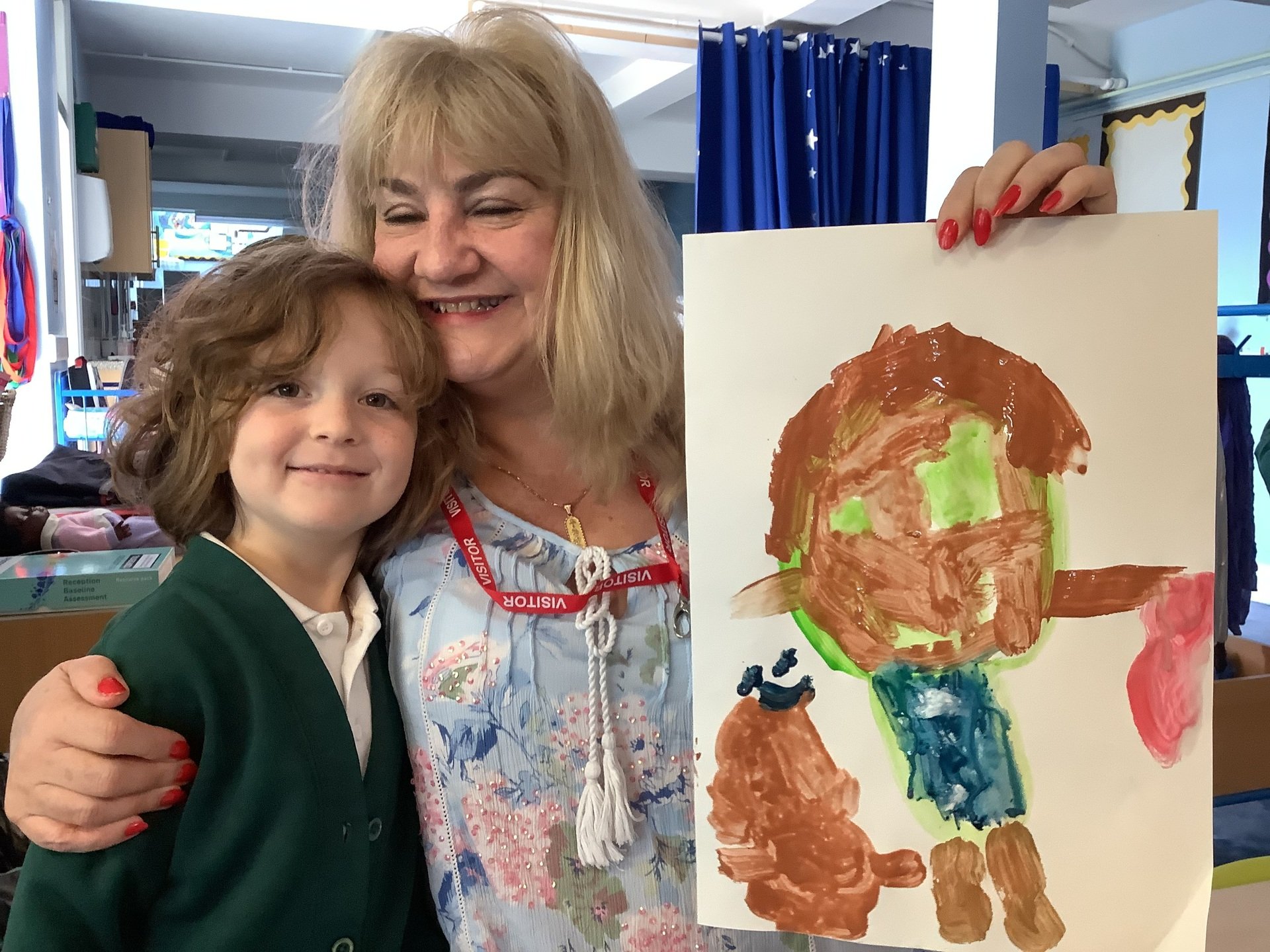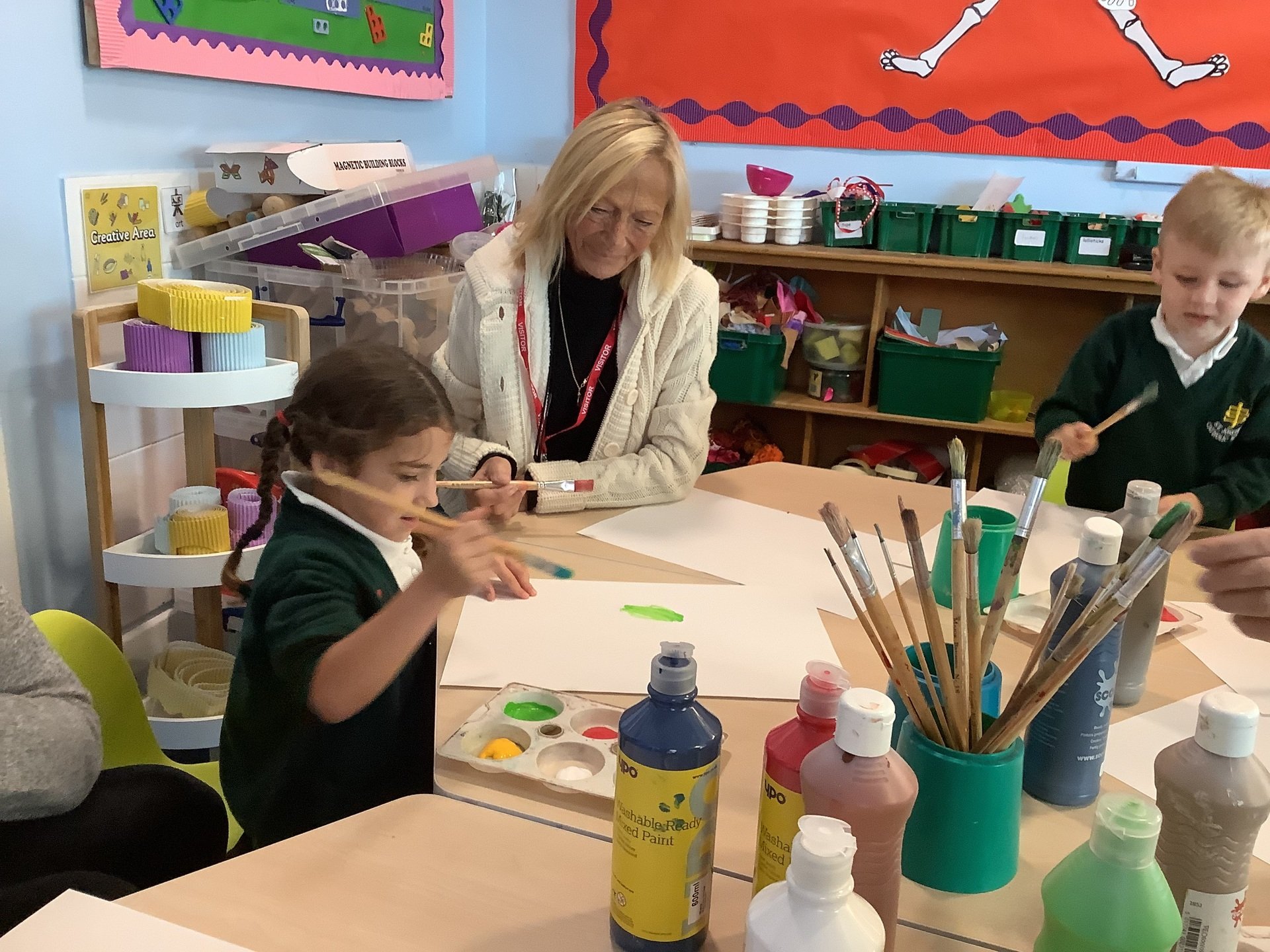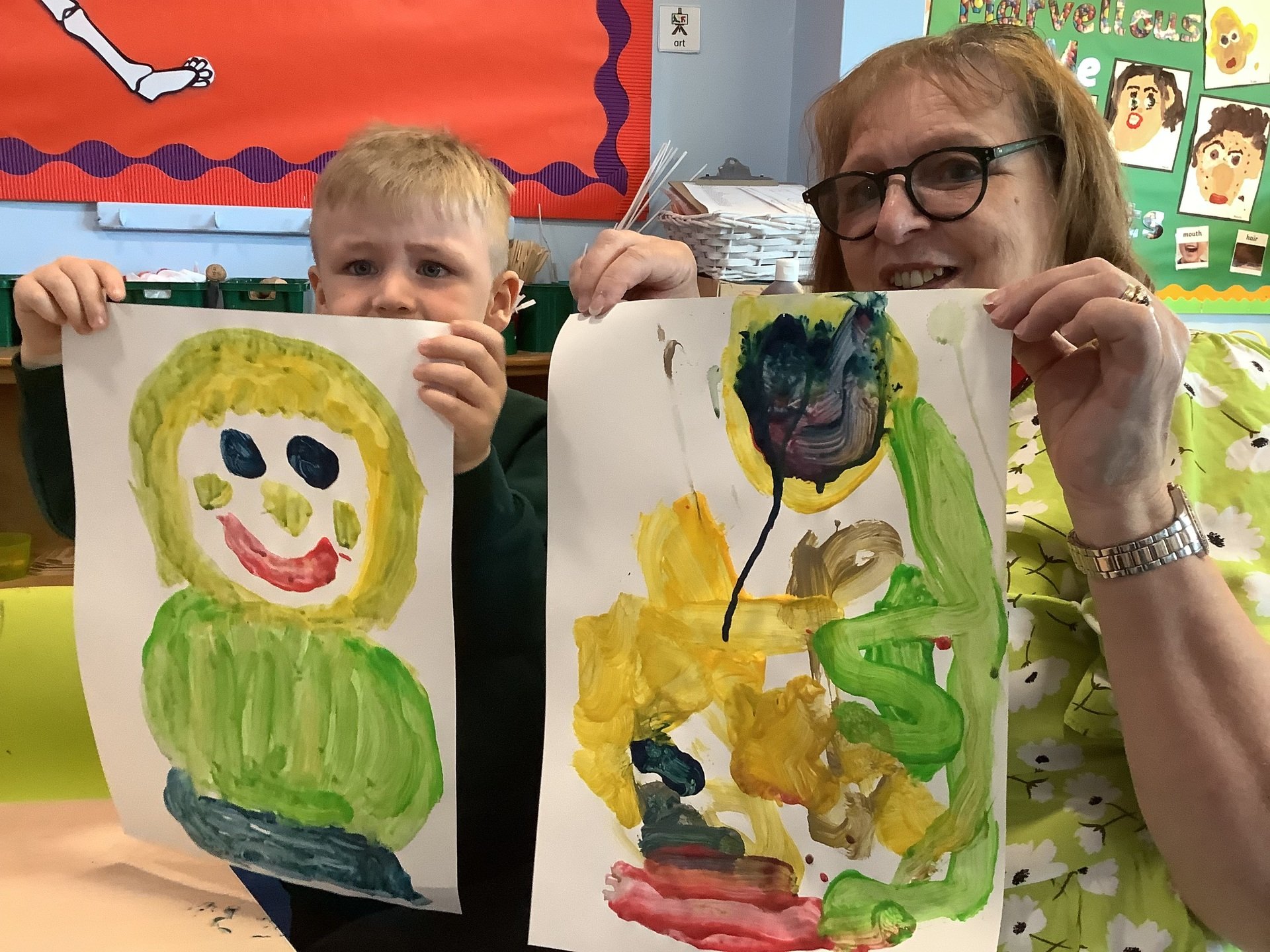 27.09.22
We had a wonderful time outside today. We collected Autumn treasures in our eggboxes and used them to make our interesting tree faces. The children explored the fantastic mud kitchen. They made apple pies, chocolate cakes and lots of soup! They used planks and crates to build secret paths in the bushes. It was a great day!
Our first topic will be "Marvellous Me" where we learn about our similarities and differences, our bodies, how to be healthy and much more. Click below for the topic leaflet which outlines the learning. Read this so you can support your child at home.
Please make sure your child has a named PE kit because we will be starting getting changed independently for PE week beginning 19th September.