Thank you children!
Children across the country have been drawing and painting rainbows to put in the windows of their homes to share a little brightness in the world. Thank you to the children of St Joseph's who have already done this, helping to add colour and cheer to people's lives during this difficult time.
Keep painting and displaying those rainbows in your windows and keep the pictures coming so that we can see them too!
The email address is myhomework@st-josephs.brighton-hove.sch.uk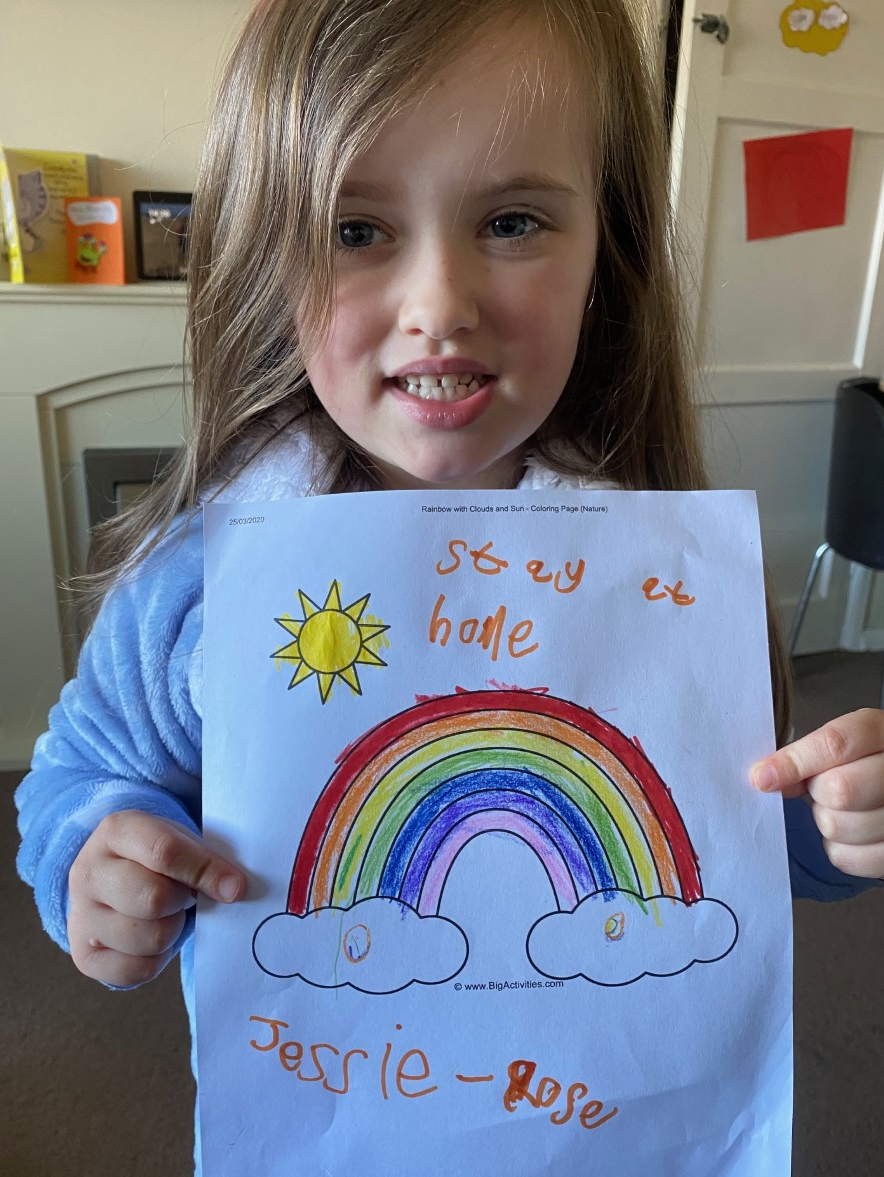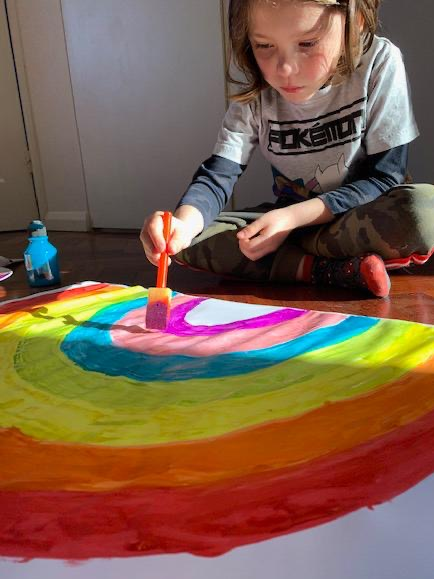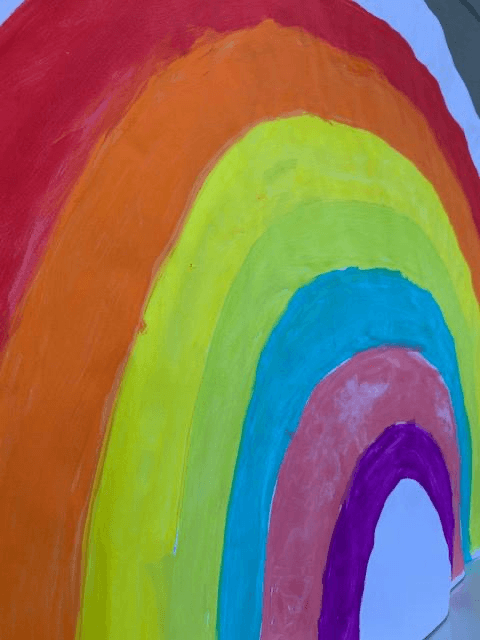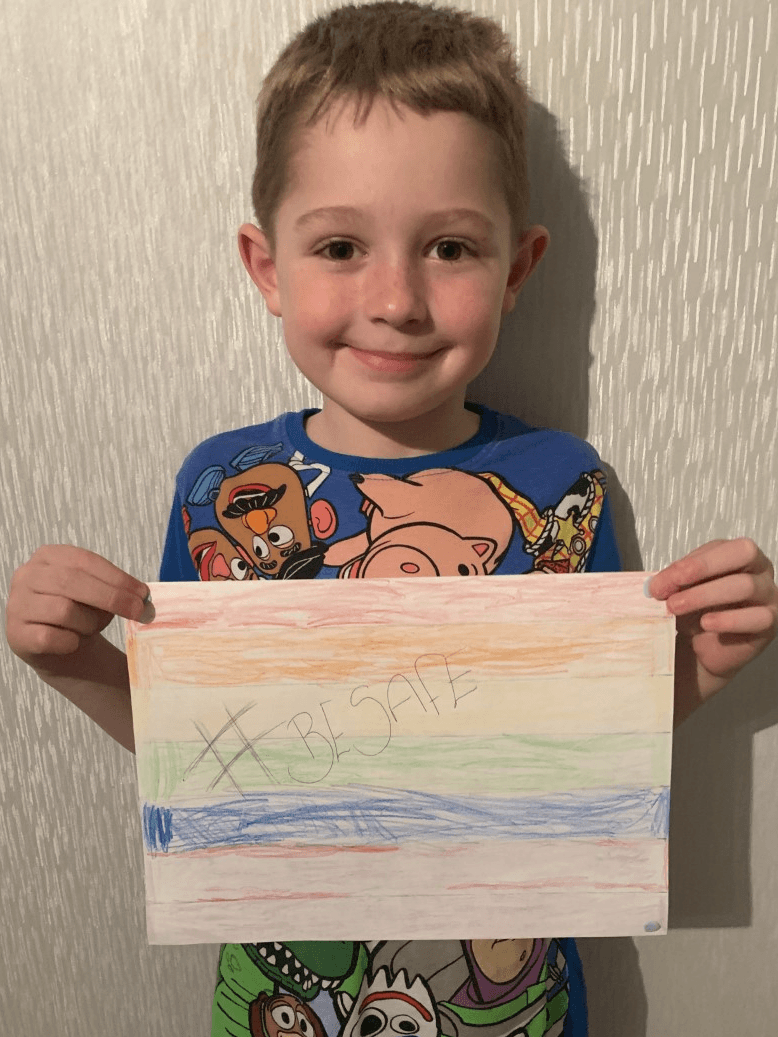 Home Learning
Dear Parent/Carers,
As we now know, the school will be closed temporarily and so all teachers have been working on home learning packs to support your child with their education. The home learning will consist of paper work as well as suggestions for online learning.
Please click here to find a list of websites offering free resources. They have been broken down into subjects and do cover the whole curriculum.
Dragonfly Impact Education have published some useful tips for parents on how to help your child at home.
Flourishing families - Support at home, how to talk to Children about COVID-19 (coronavirus)
https://www.childline.org.uk/toolbox/calm-zone/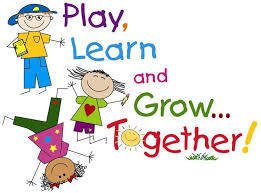 Useful websites to support home learning:
https://www.phonicsplay.co.uk/
https://www.sumdog.com/user/sign_in
Click HERE for home learning information and support for each year group.
Here's what various celebrities are offering you and your kids for free, daily, to help with their education while schools are closed:
9.00am - PE with Joe Wicks https://youtu.be/6v-a_dpwhro
10.00am - Maths with Carol Vorderman www.themathsfactor.com
11.00am - English with David Walliams https://www.worldofdavidwalliams.com/elevenses/
12.00pm - Lunch (cooking with Jamie Oliver) https://m.youtube.com/watch?v=eJLA2RlZNq4&list=PLcpoB2VESJme7lSxXEcXyVtFPsMI78lcL
1.00pm - Music with Myleene Klass https://www.youtube.com/channel/UCQh2wgJ5tOrixYBn6jFXsXQ
1.30pm - Dance with Darcey Bussel https://twitter.com/diversedance…/status/1241098264373592065
2.00pm - History with Dan Snow (free for 30-days) https://tv.historyhit.com/signup/package
4.00pm - Home Economics with Theo Michaels (Mon/Wed/Fri) https://www.instagram.com/theocooks
Non-daily events include:

Science with Professor Brian Cox, Robin Ince & Guests https://cosmicshambles.com/stayathome/upcoming-schedule
9.30am Wednesday 25 March - Geography with Steve Backshall https://twitter.com/SteveBacksha…/status/1242058846941712385