2016 marked the 60th jubilee of St Joseph's Catholic School. Our main celebration was on Wednesday 20th January 2016 and what a fantastic celebration it was!
Our current parents and carers were invited in for a coffee morning, to see our art exhibition and to be entertained by our wonderful school choir. At St Joseph's we really value our parental support and appreciate you coming in to celebrate with us.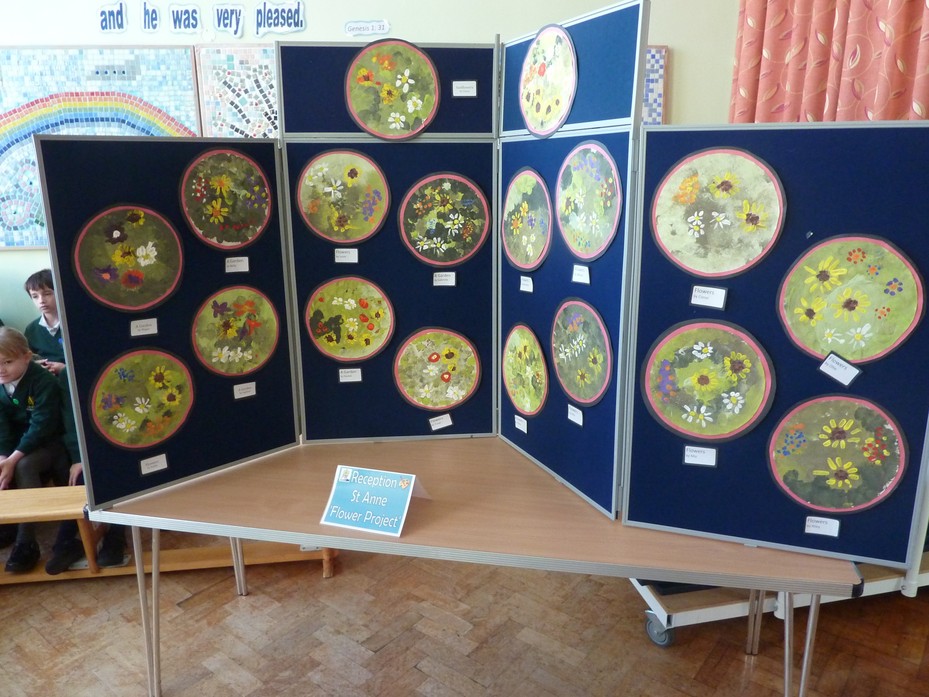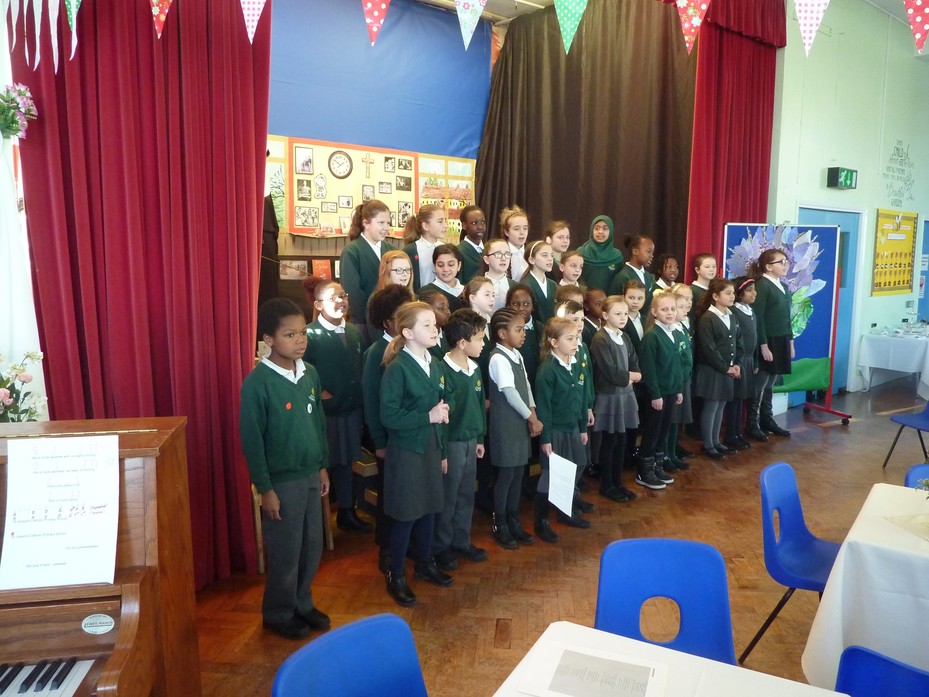 The Noah's Ark jubilee mural was also unveiled in our playground. Over the last few weeks a few pupils from each class have been working together on this project with Brighton artist Bonny Cummins.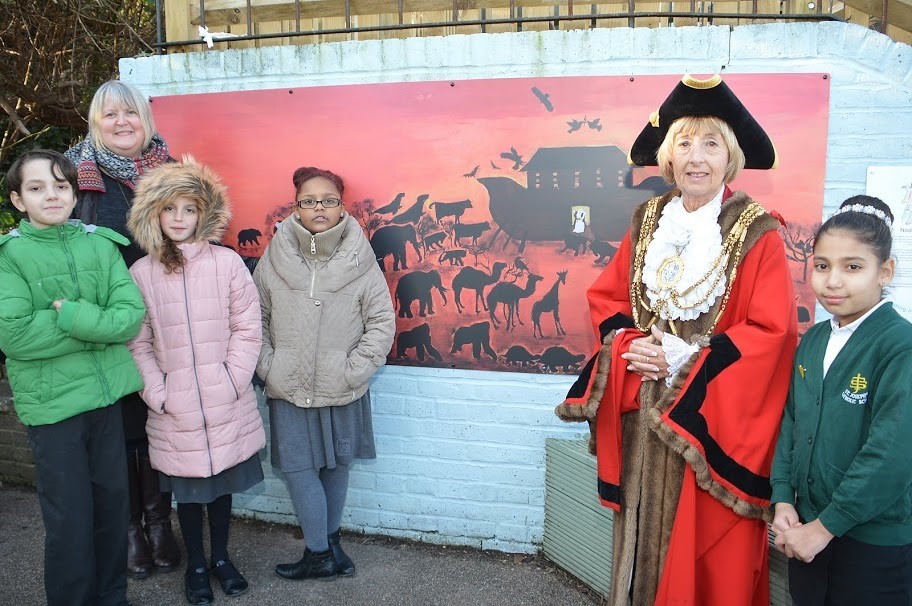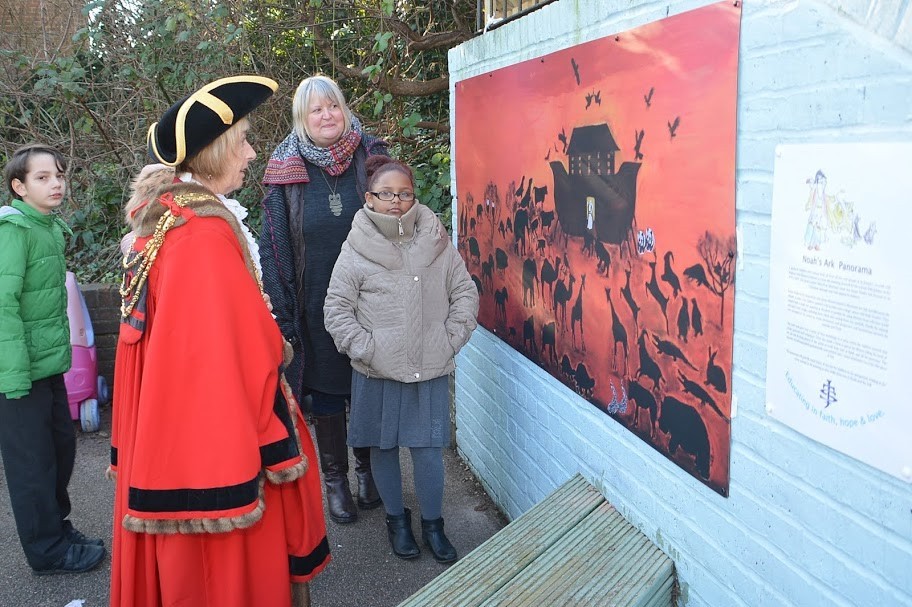 It will provide another lasting memory of our Jubilee celebrations that will be enjoyed by pupils in many years to come.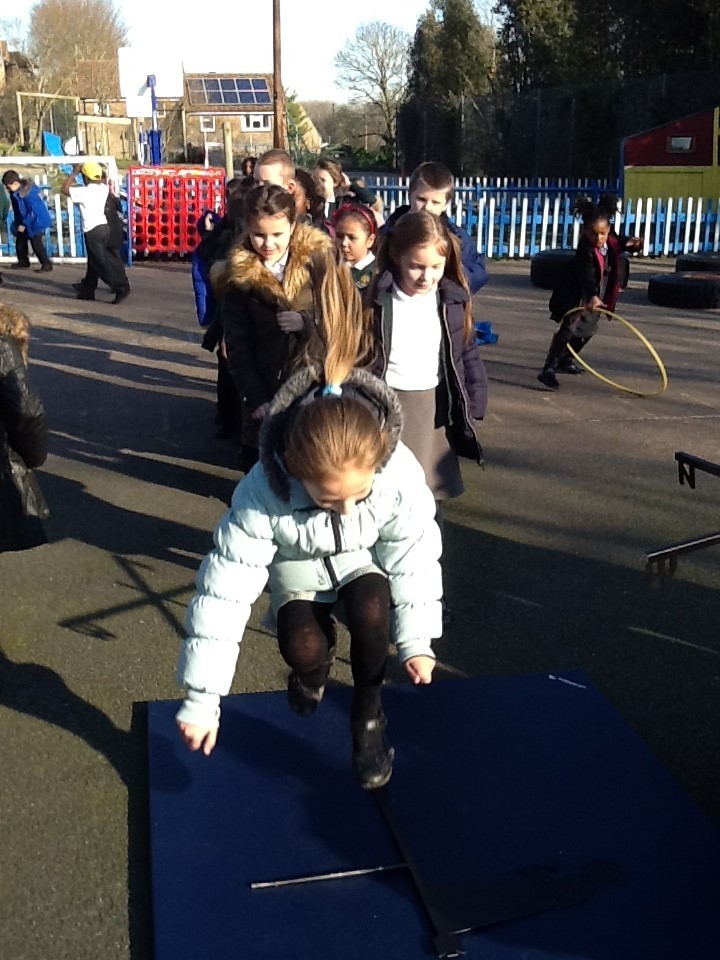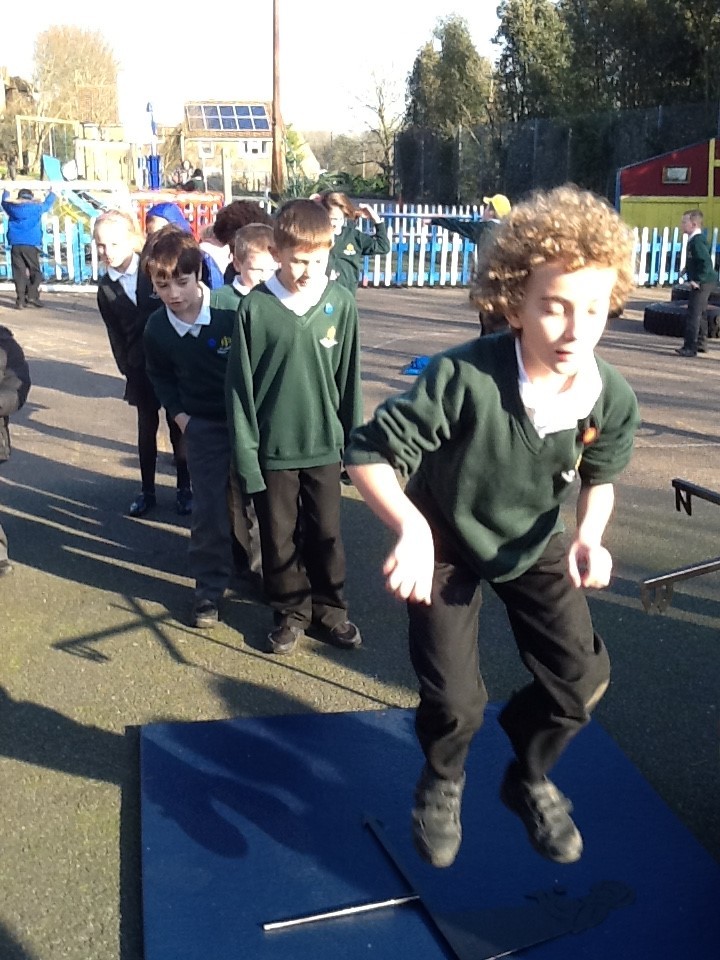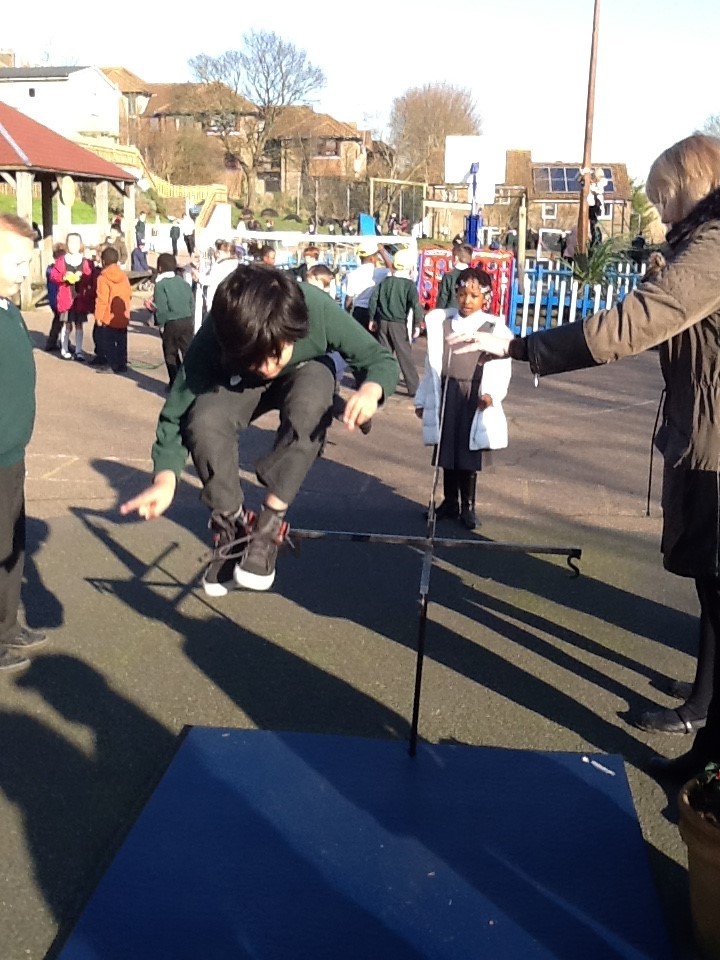 Another wonderful reminder of our diamond jubilee celebrations is the weathervane made by Tom Arnold (Mrs Arnold's son) He made us a very personal weathervane,featuring Saint Joseph, which will soon take pride of place on top of our school - something to be seen by all of us, as well as people nearby, reminding us of our 60 years of history. Following the old tradition, we jumped over the weathervane in the playground - most of us while it was flat on a mat. Alex in Year 6 showed off his athleticism and managed to jump over it while it was upright! Thank you again Tom for your generous donation - this weathervane will be above us for many pupils to enjoy, for many years to come.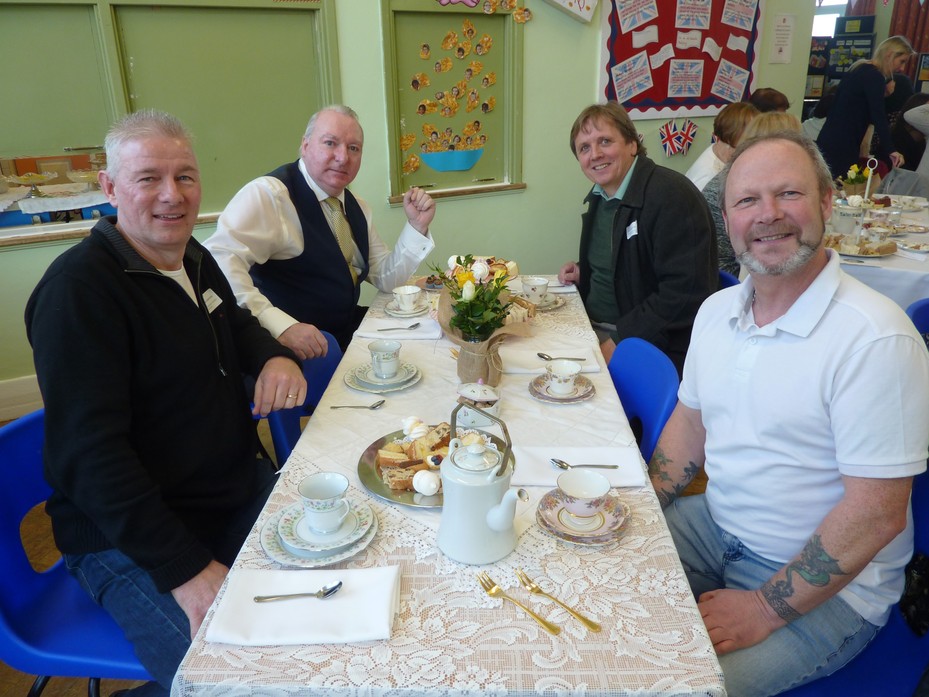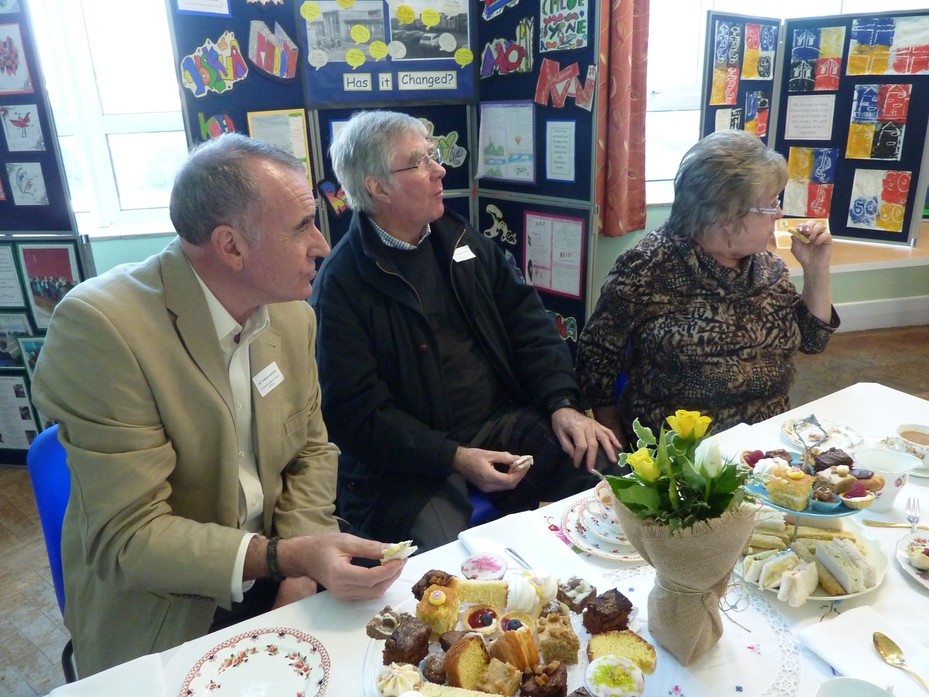 This afternoon was an open afternoon for past pupils, staff, governors, members of the Diocese and parishioners. Our guests met in the Year 6 classroom where they were given a synopsis of the history of our school, before being given guided tours of the school by our Year 6 pupils. Many of our visitors commented on the maturity, politeness and enthusiasm of their "tour guides" who were confident talking about, and answering questions about, the school. Well done Year 6- you are great ambassadors for our school.
Then, there was an opportunity for our guests to catch up with each other over sandwiches, cakes and a cup of tea. There was an art exhibition for the visitors to look at too - featuring art work from each of the decades St Joseph's Catholic School has been open. One group of visitors had been former pupils at the school from 1967-1973 and had come as far afield as France! They enjoyed reliving their past!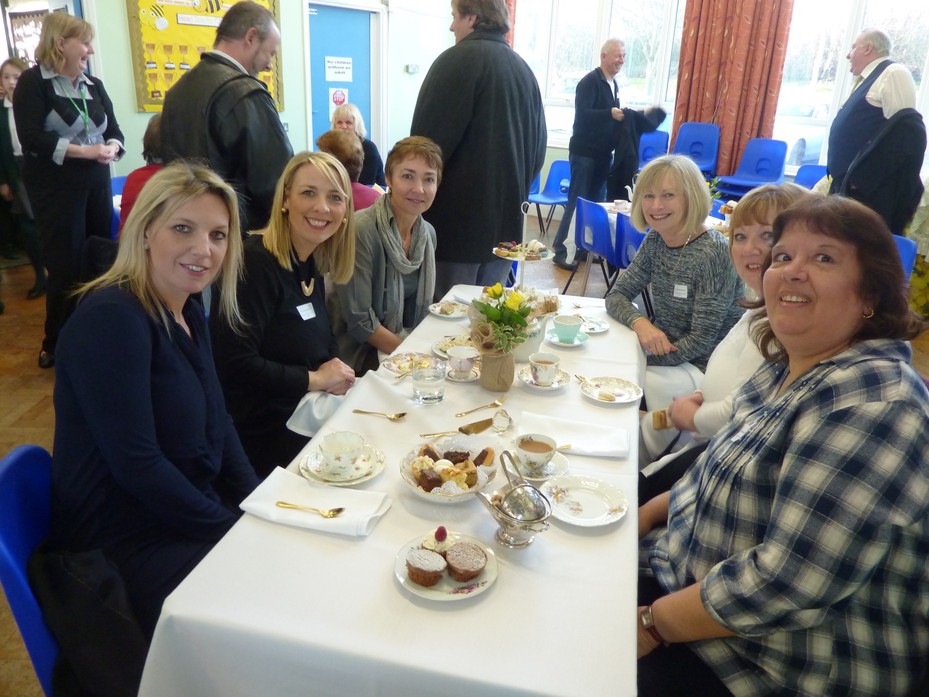 The Mayor of Brighton, Councillor Lynda Hyde then said a few heartfelt words about our lovely school and chatted with pupils and visitors before unveiling a banner for the railings outside. Every one of our pupils contributed to its design. The school council accompanied Miss Morrison, Mrs Foan, Miss Simson and the Mayor outside to reveal our celebratory banner.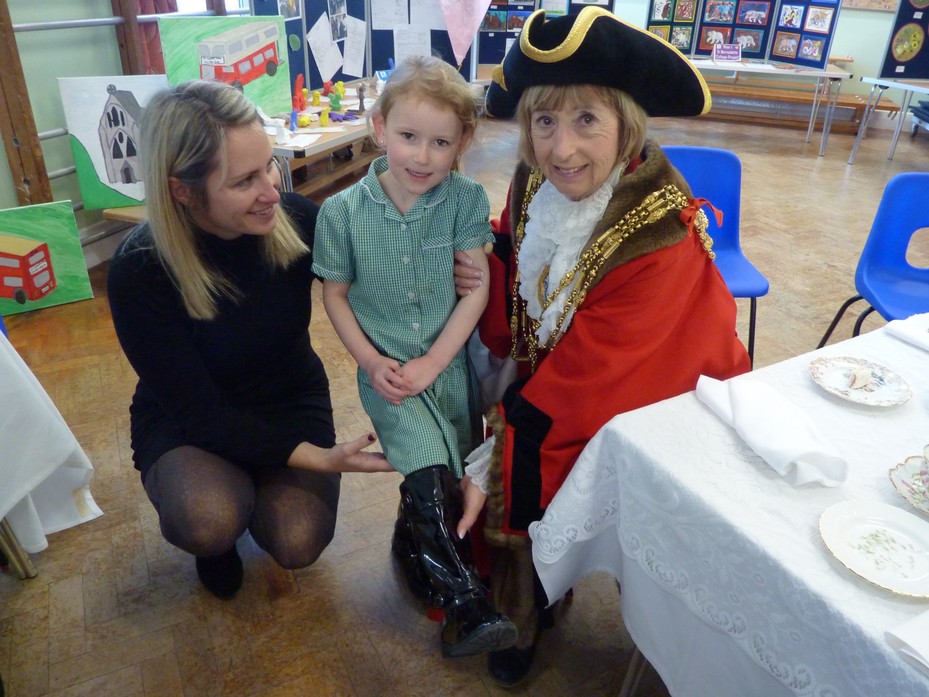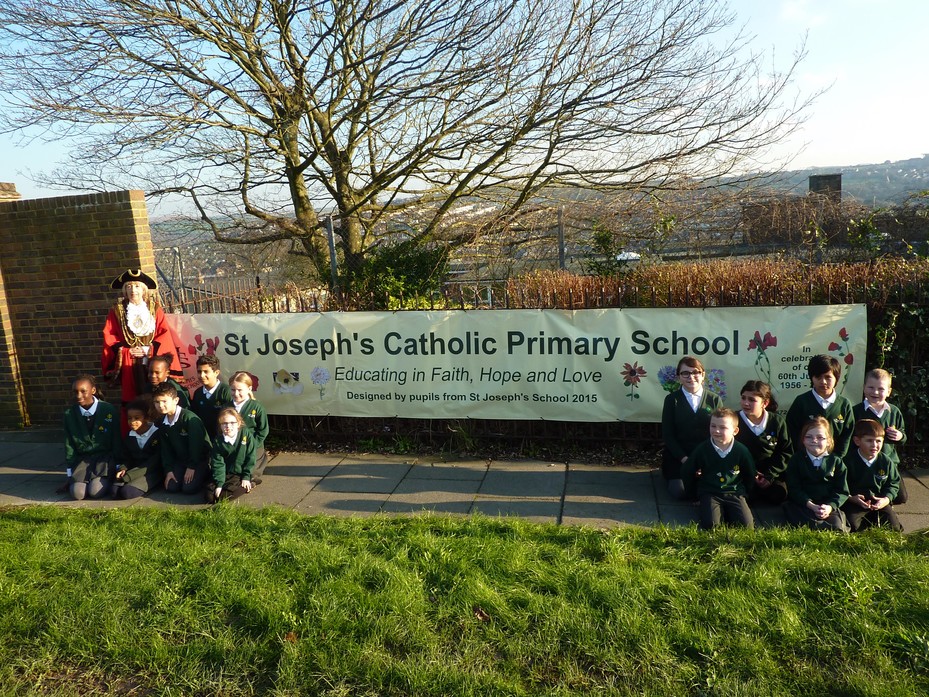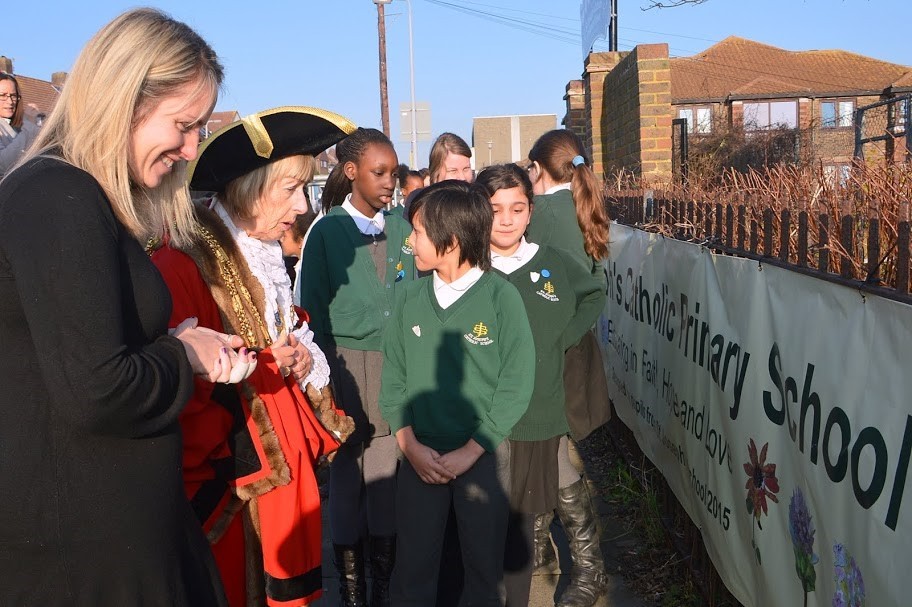 Some classes provided entertainment for our guests during the course of the afternoon. Thank you to Reception and Year 3 for this. A special thank you must go to the choir who sung the jubilee song written and created by our very own pupils beautifully. You sang with such passion and pride - it was wonderful to hear, and brought a tear to many people's eyes!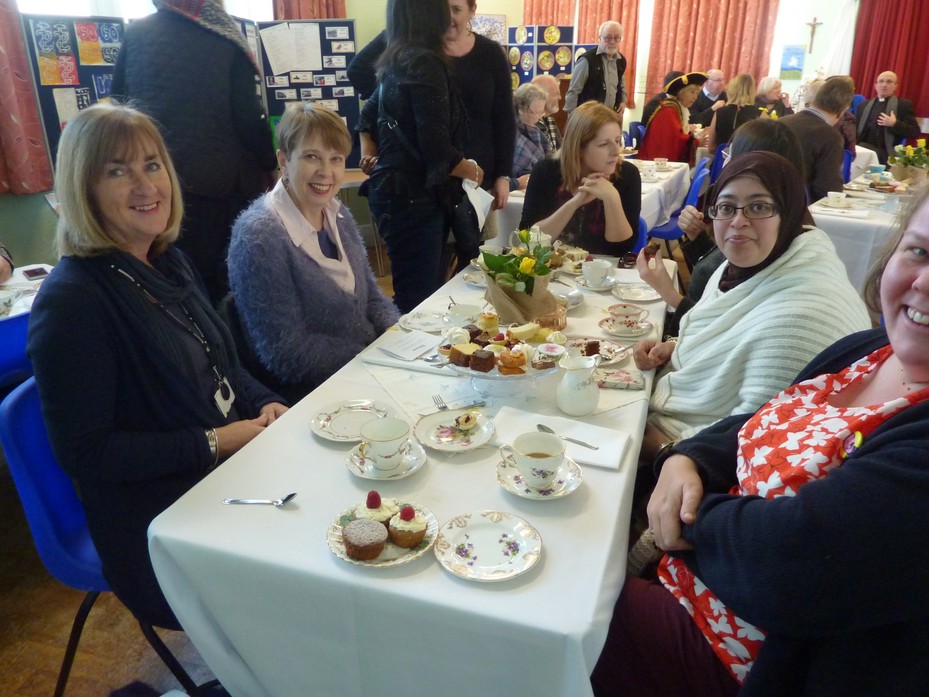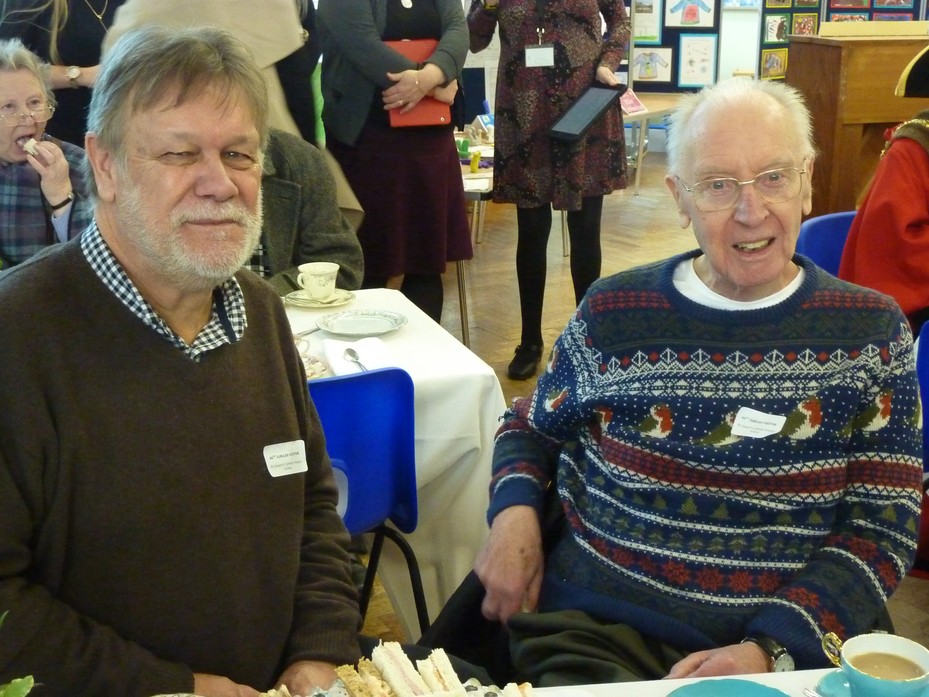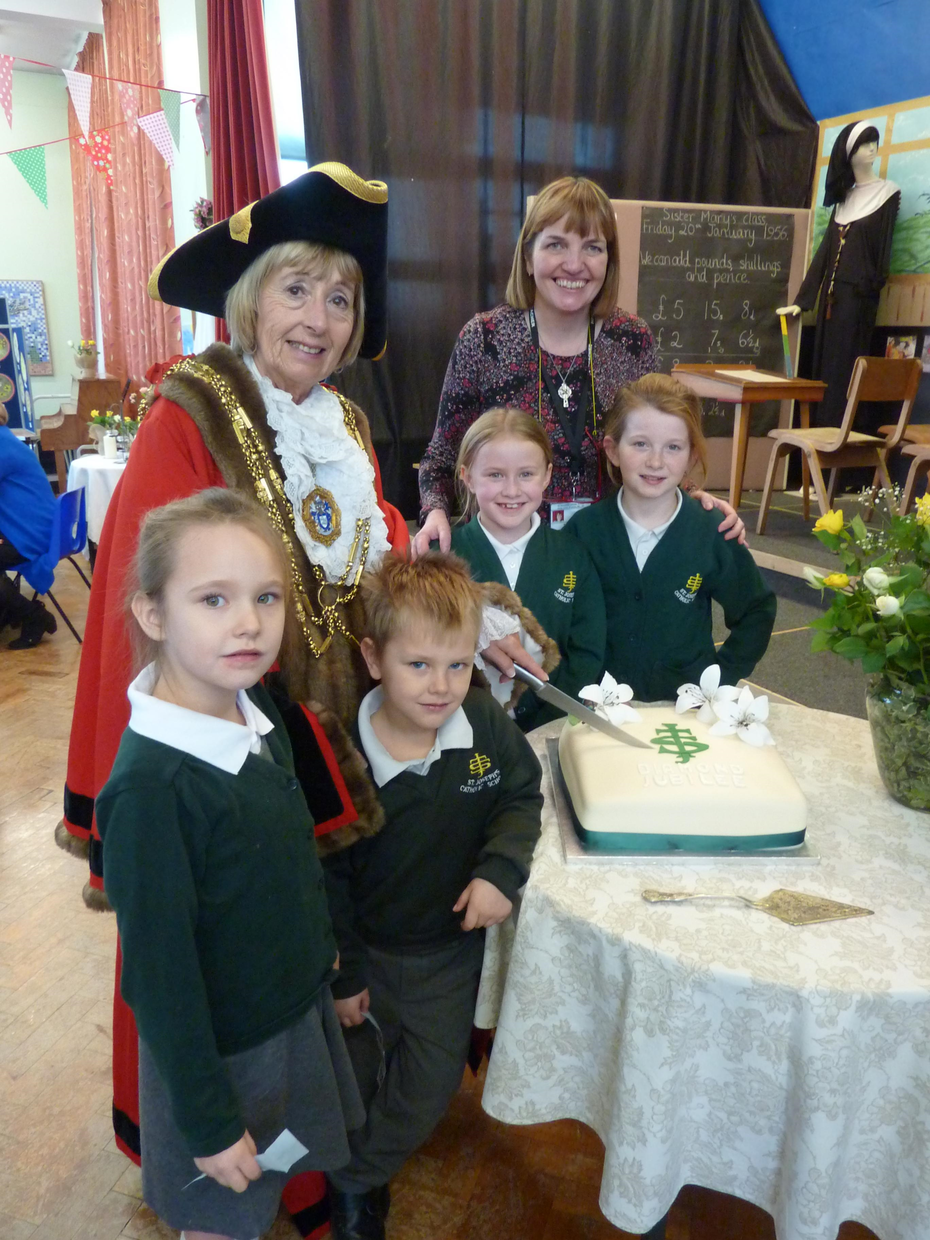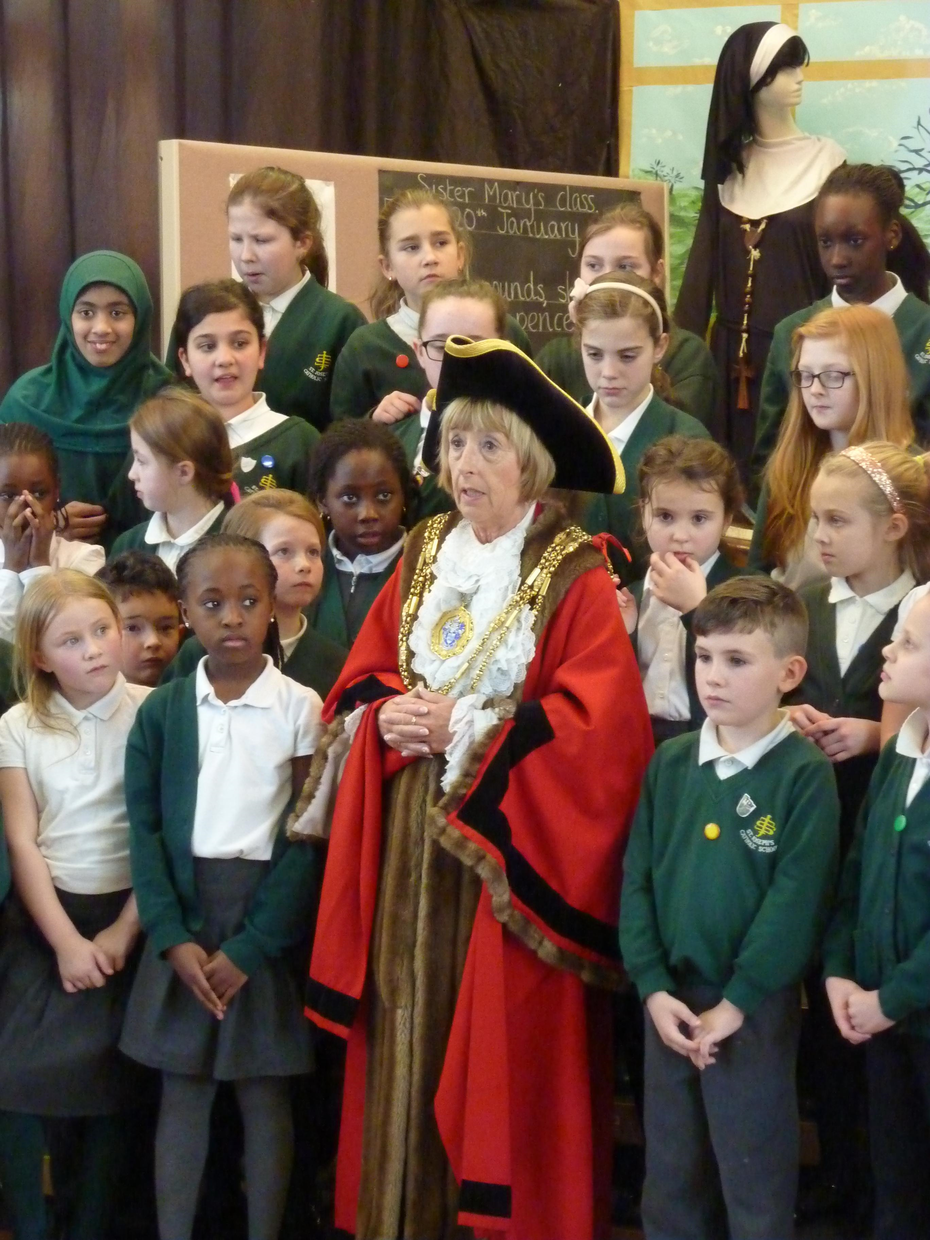 There are lots of people who helped to make today such a successful start to our Jubilee year. Most importantly thank you to the pupils of St Joseph's Catholic School who make it is what it is today.Thank you to all the staff at the school for your hard work, co-ordinated by Mrs Parker, Mrs Muschamp and Miss Simson. As always - a great team effort. Thank you also to all our parents, carers and visitors who took the time to come today and help us celebrate.
We are SO proud of our school!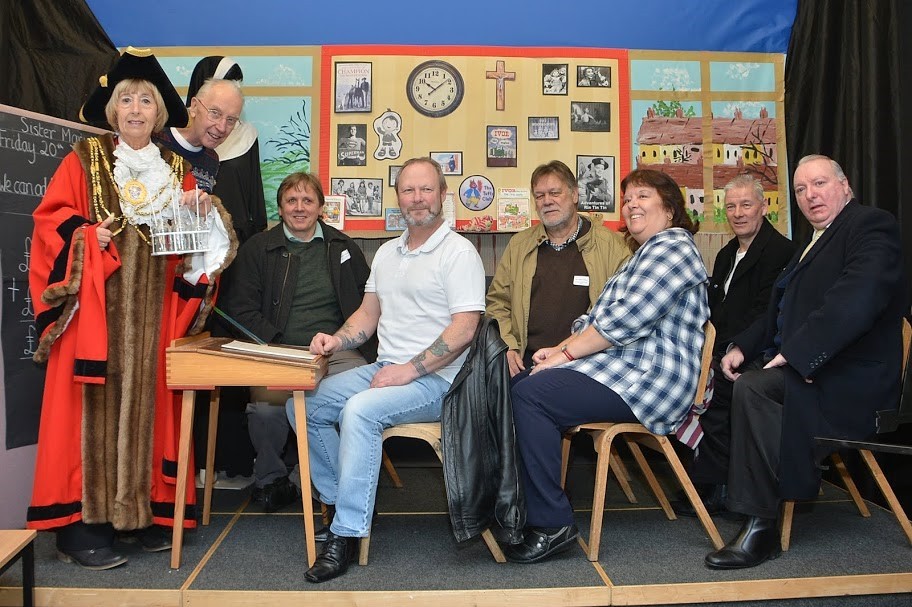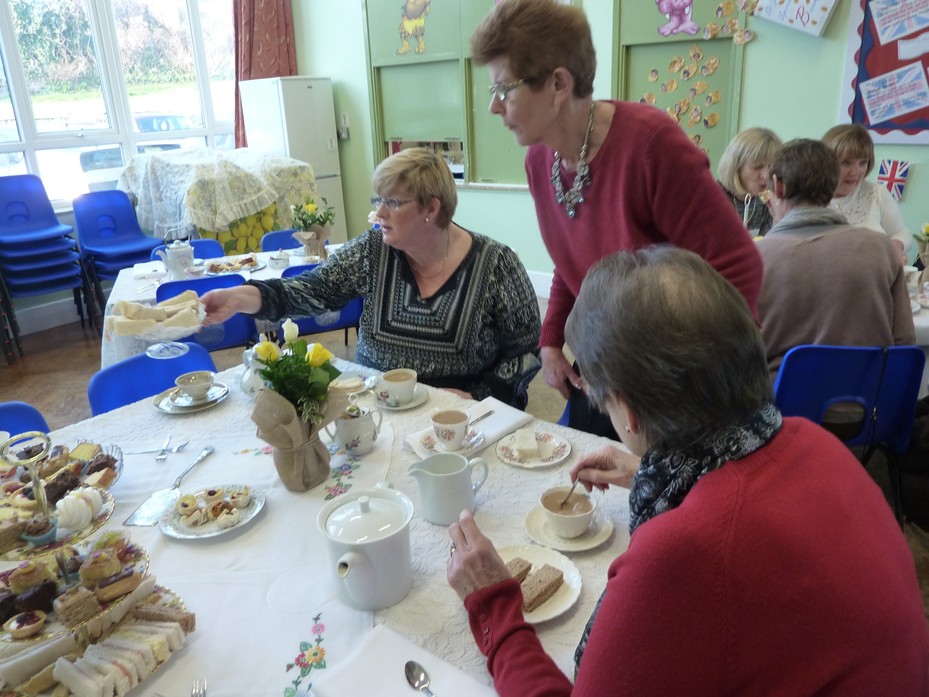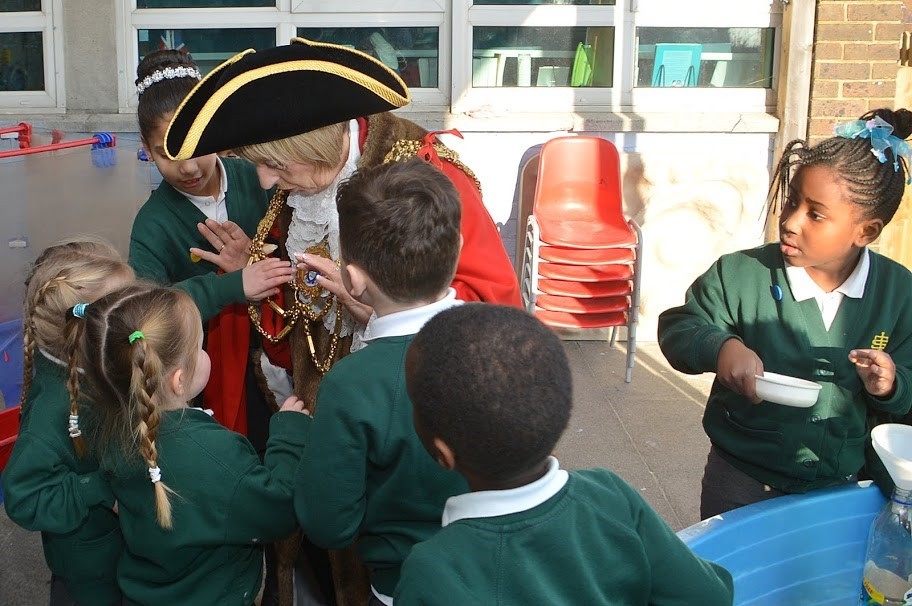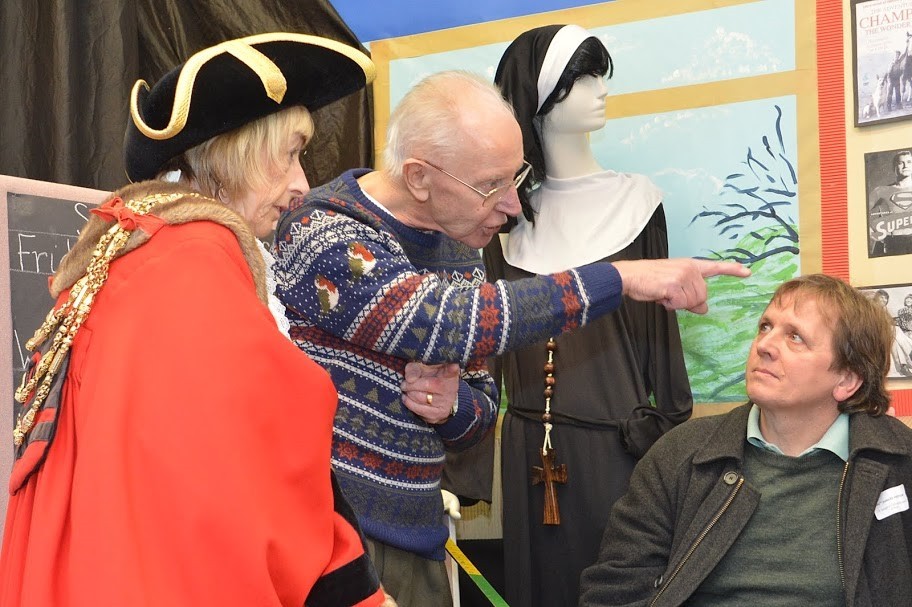 This is what some of our visitors had to say:
"Thank you for a great afternoon at the school. The children were fabulous with their tour and the entertainment they provided and the tea was excellent. It was good to see my old teacher Fraser Palmer, a couple of my late parent's friends and the sister of someone I knew at the school. A good time was had by all." Brian Johnson.
"We had a great day, bringing back lots of memories. It was fantastic seeing the playground and reminiscing about playing marbles and toy soldiers." Karl Harrison and Patrick Toner.
Today I attended the 60th Jubilee celebrations at St. Joseph's Catholic Primary School in Brighton. I was greatly impressed with all that I saw. The pupils were well behaved, happy and engaged in their activities. We had a wonderful afternoon tea served on beautiful retro china cups, saucers and plates with linen napkins. The artwork at the school is exceptionally good and I took great pleasure in officially opening the banner outside the school which every child had taken part in making.
Apart from all of the above mentioned, there was a feeling of warmth and happiness within the school and the dedication of the teachers. Well done St. Joseph's.
Councillor Lynda Hyde (Mayor of Brighton and Hove)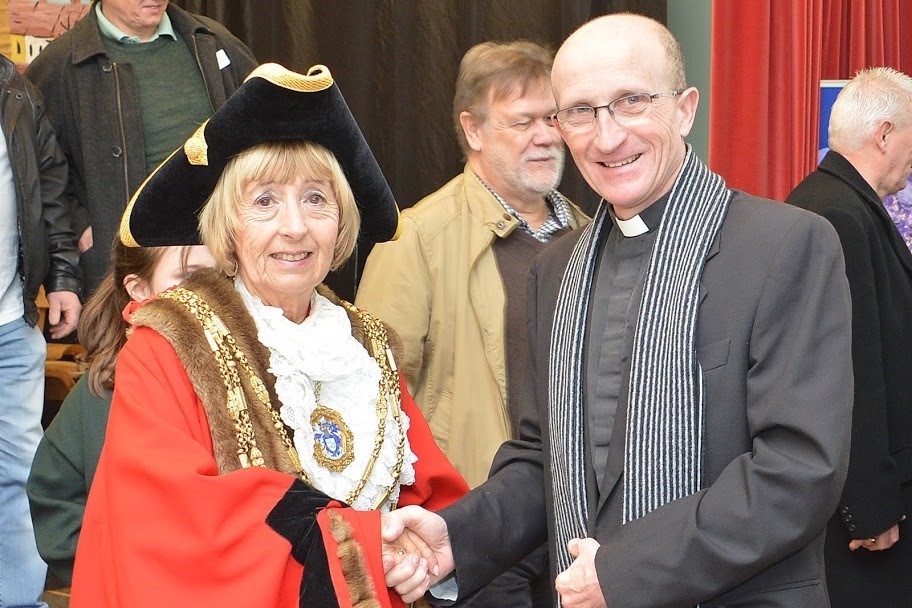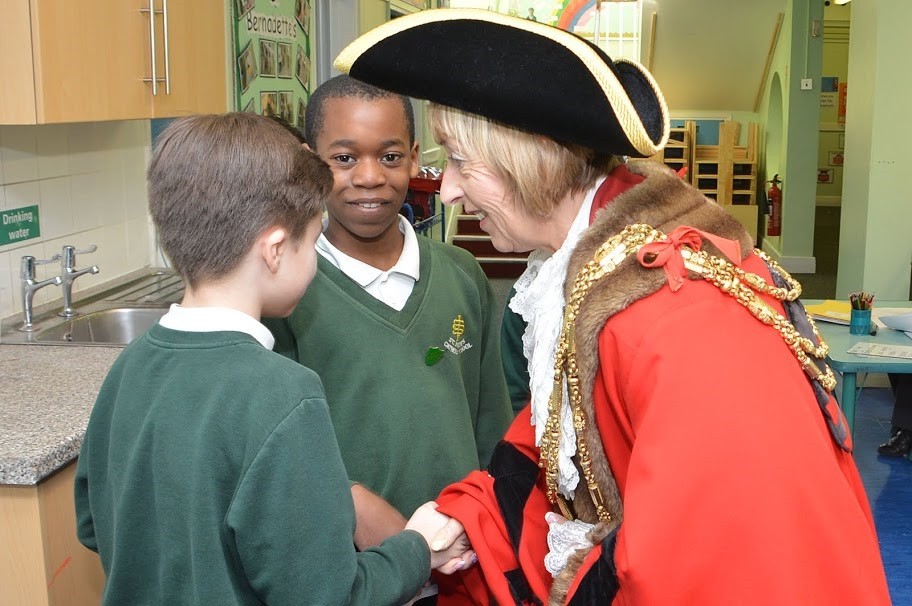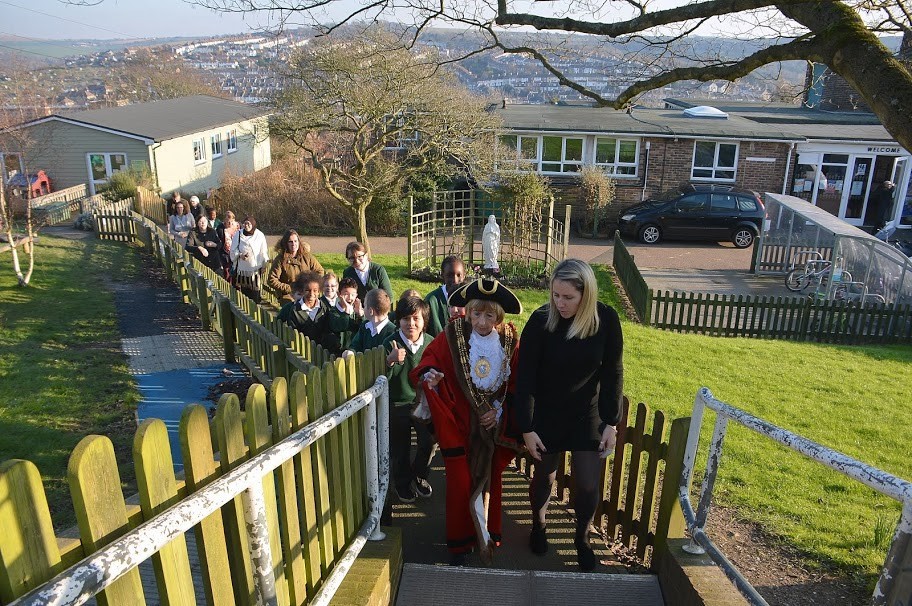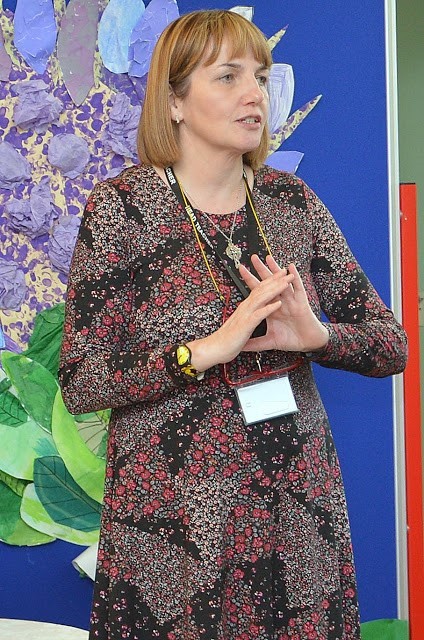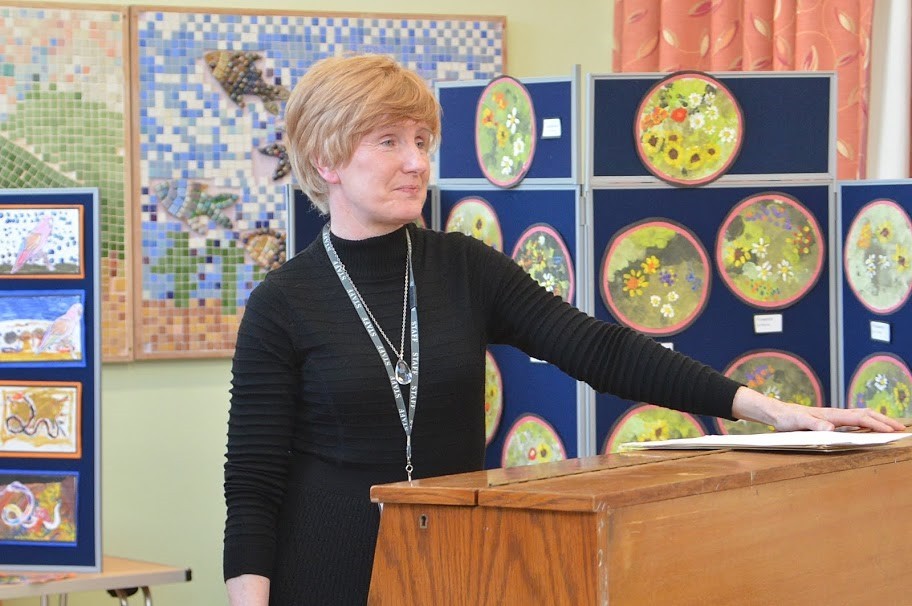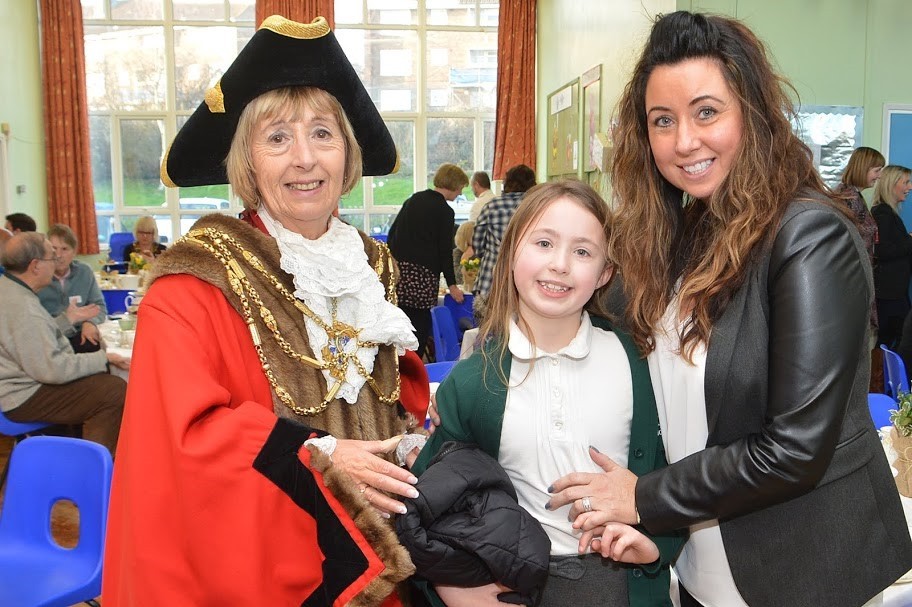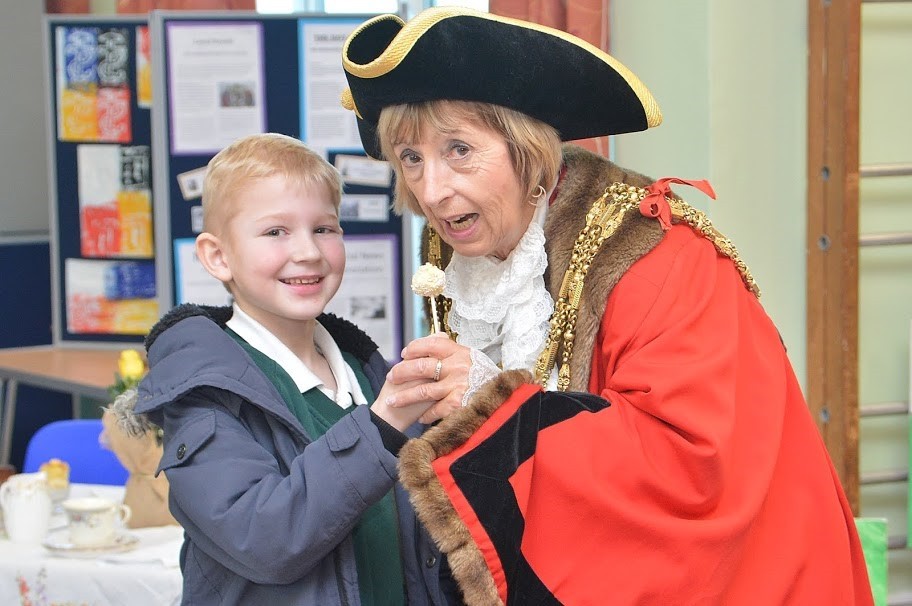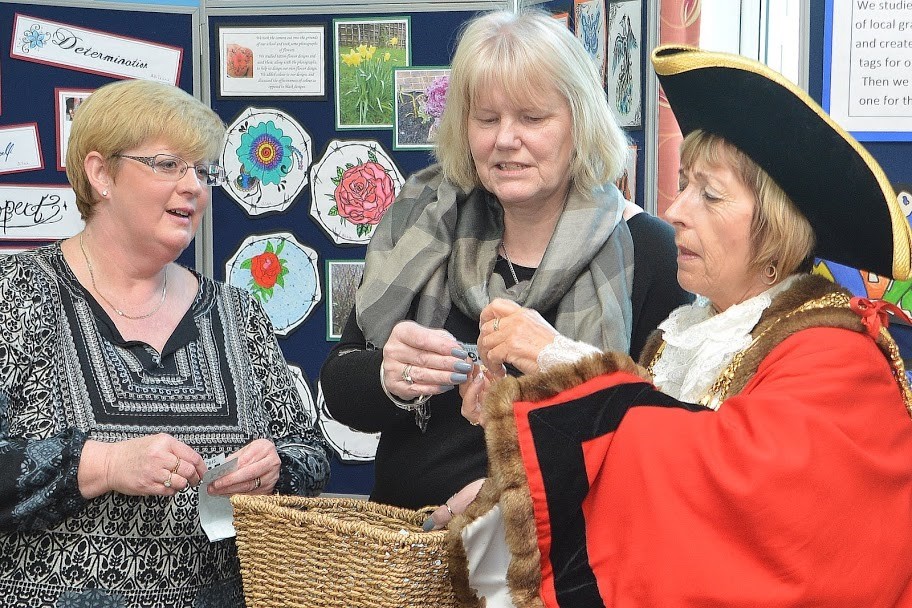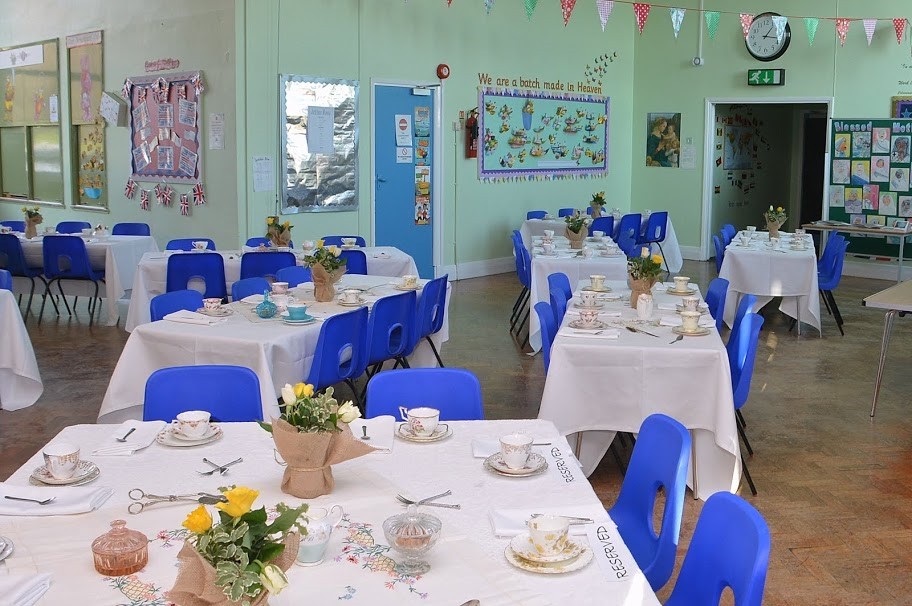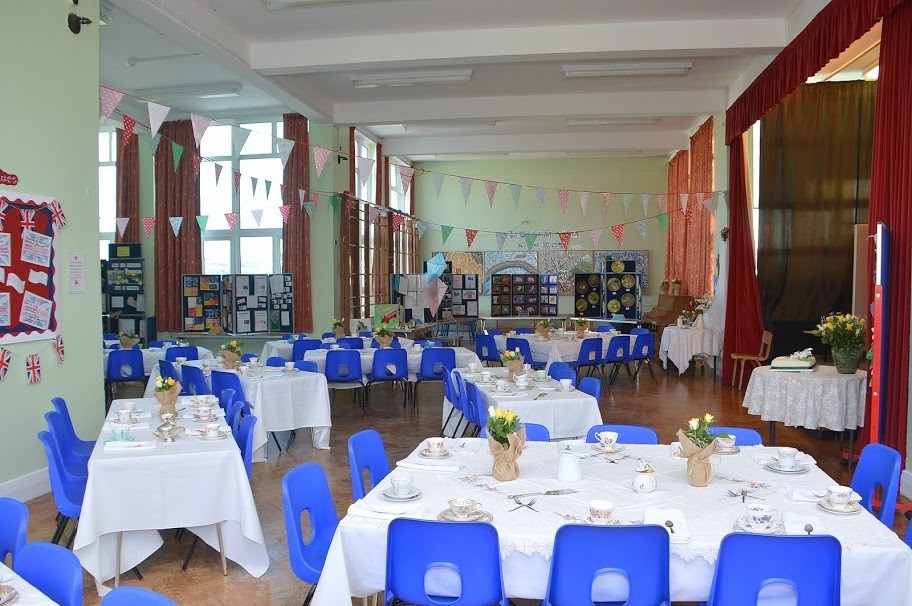 Some photos on this page are courtesy of ©Tony Mould: My Brighton and Hove