Educating in Faith, Hope and Love. We may be small but we are mighty.
Catholic Life
The school as a Catholic Community
All staff, led by the Head Teacher, Deputy Head teacher and Governors recognise that the school's foundations are built on the Catholic faith and beliefs- and that it is our shared responsibility to communicate the Catholic faith to the children in our care. We are a diverse community, welcoming those of all faiths and none. Less than half of our pupils are Catholic, but our message for all is the same; to live and love each other as we have been taught through the teachings of Jesus Christ.
We consider our diversity a strength of the school, embracing tolerance and acceptance, while teaching our children how to live in a multi-faith, multicultural society.
Click on the image below to download the prospectus
Click on the image below to read our Mission statement
.
Prayer and Worship at St Joseph's.
Prayer and worship are central to the daily life of our school. We aim to provide opportunities for children's spiritual growth and development through participation in a variety of forms of worship and through experiencing all forms of prayer: formal, informal, spontaneous, private and shared.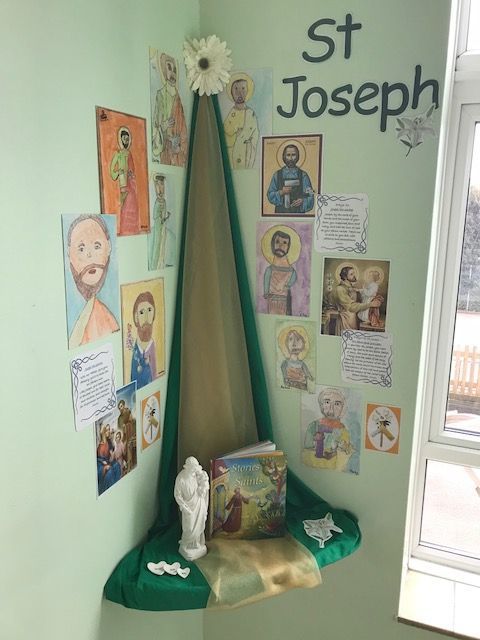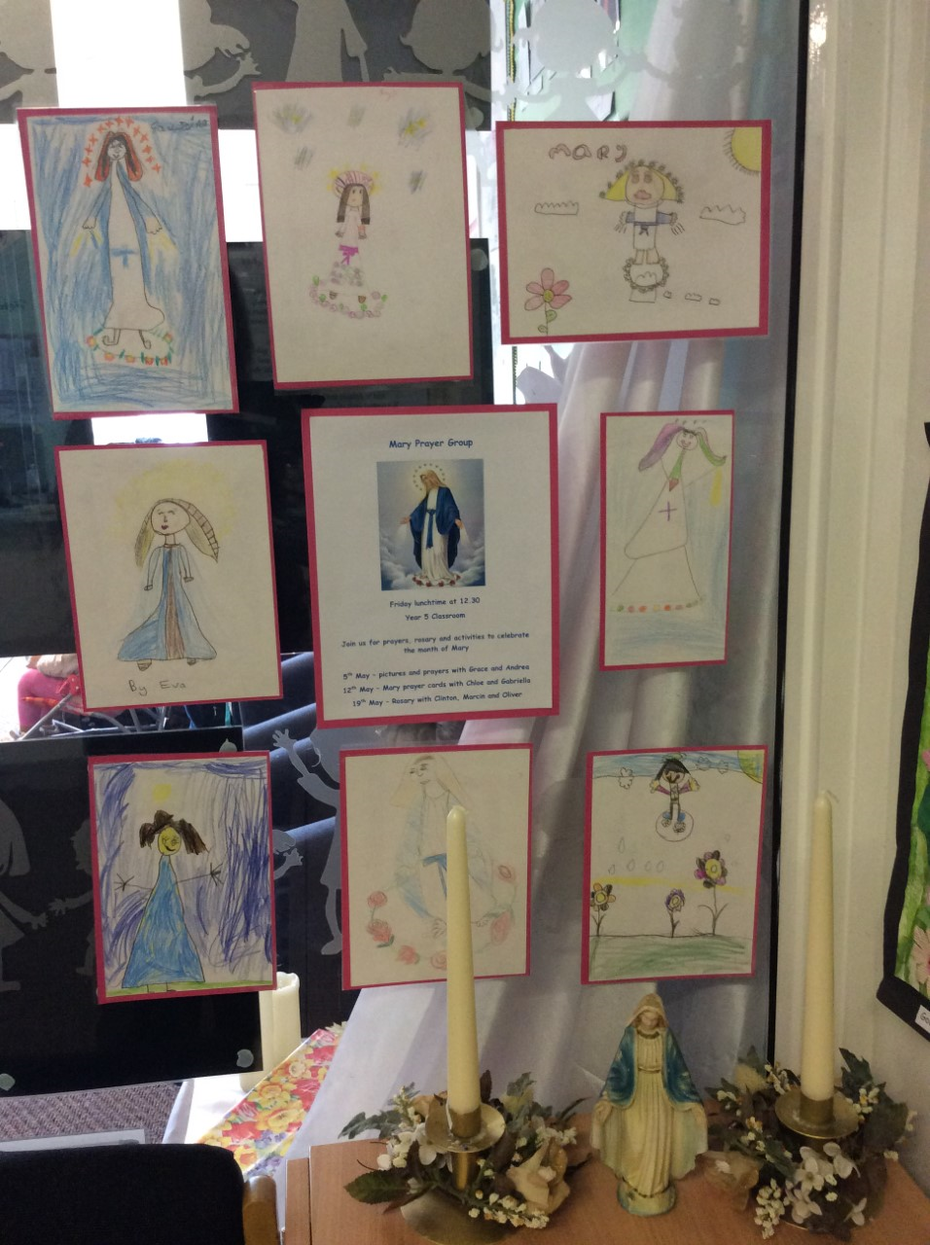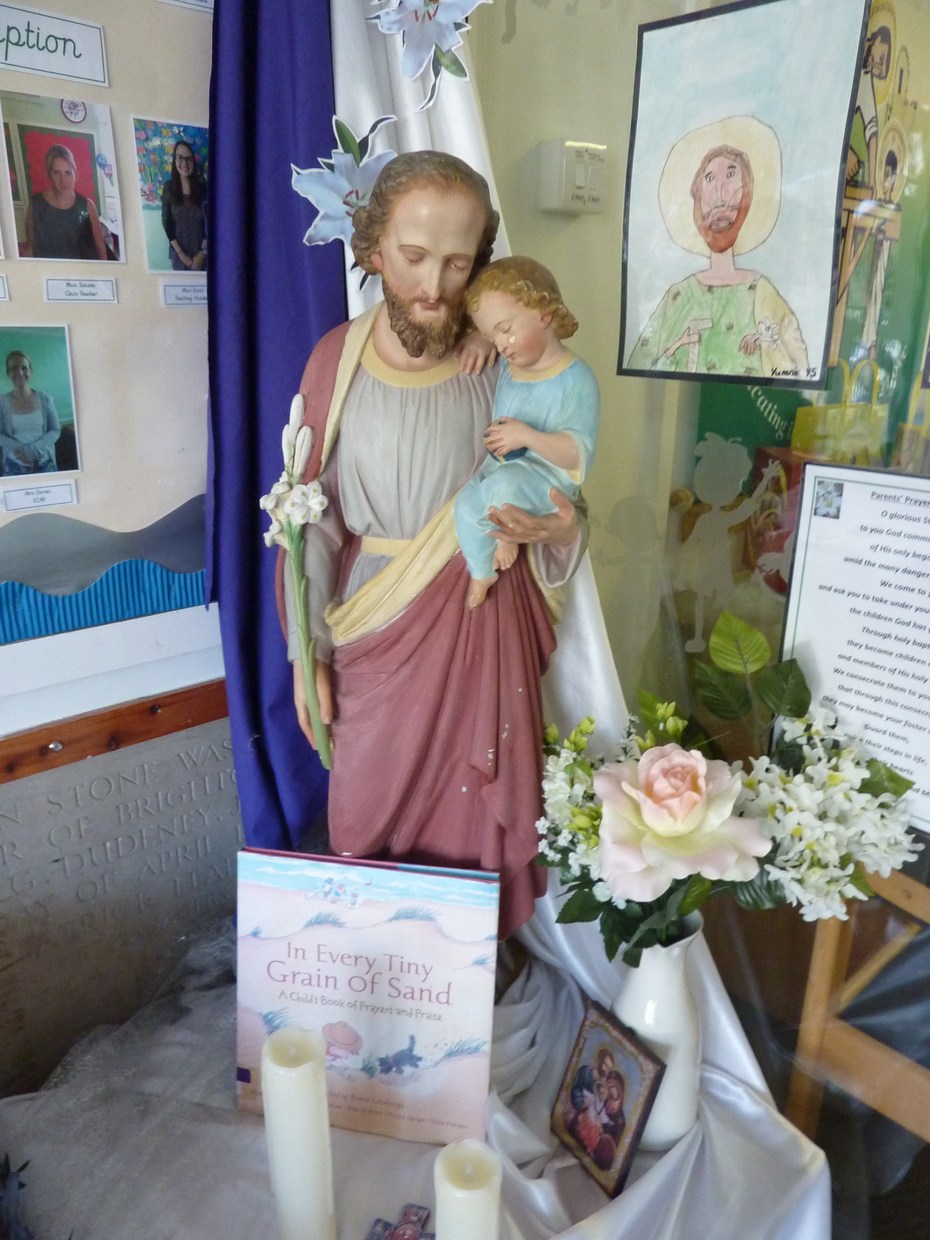 In this way we aim to help the children to come to value and respect the power of prayer and its place in their relationship with God. Each class has a special prayer area.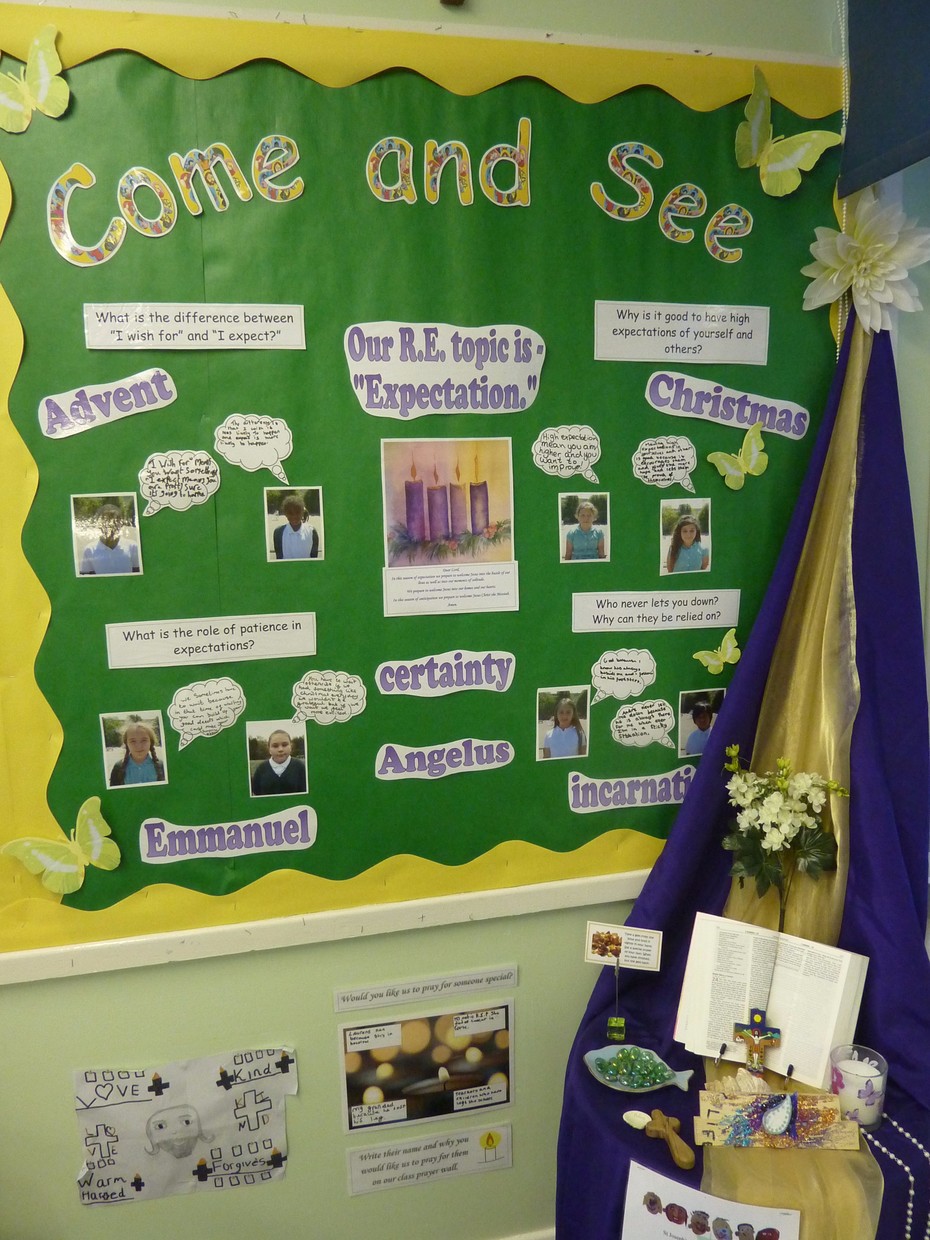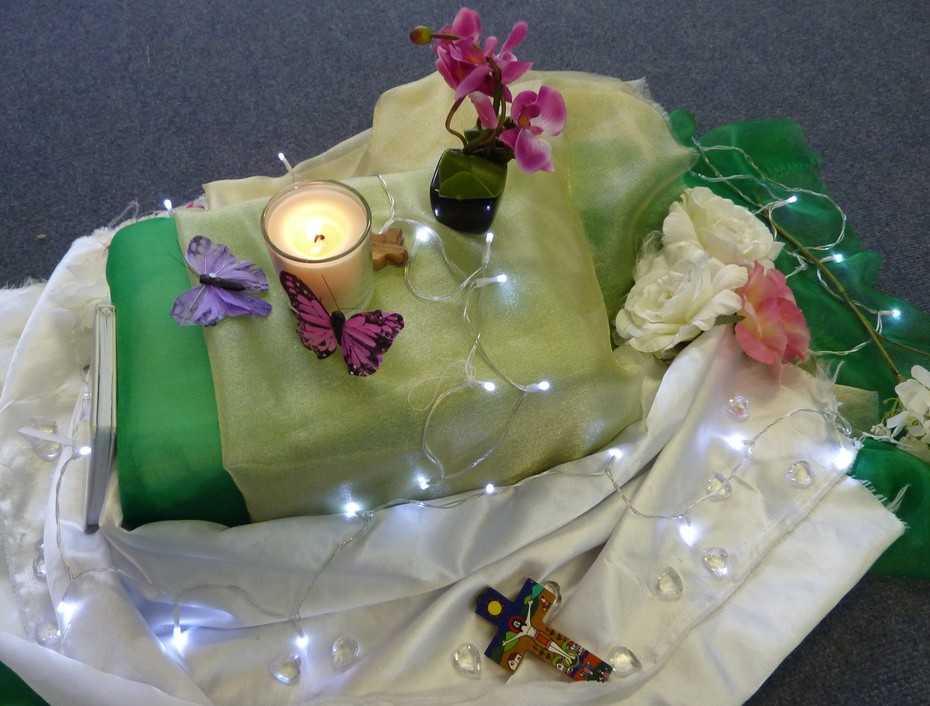 Year 6 prayer corner and prayer focus set up for Christian meditation or class collective worship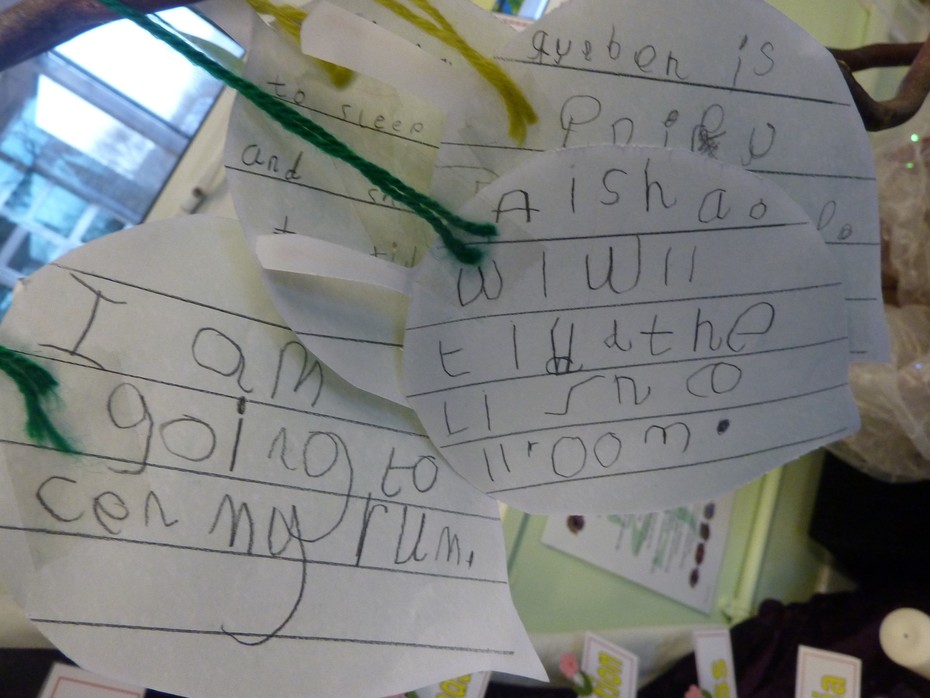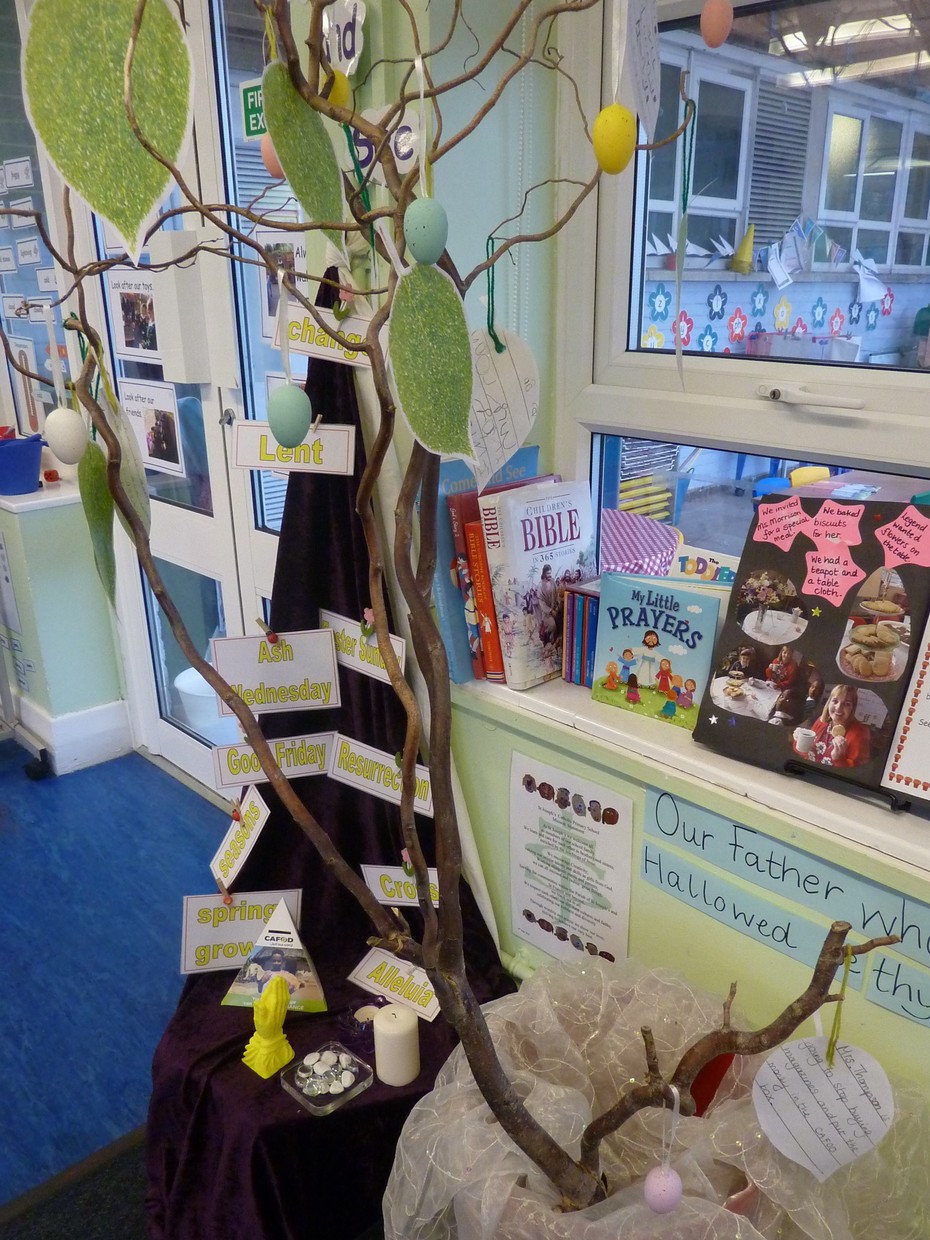 St Andrew's Class Lenten promise tree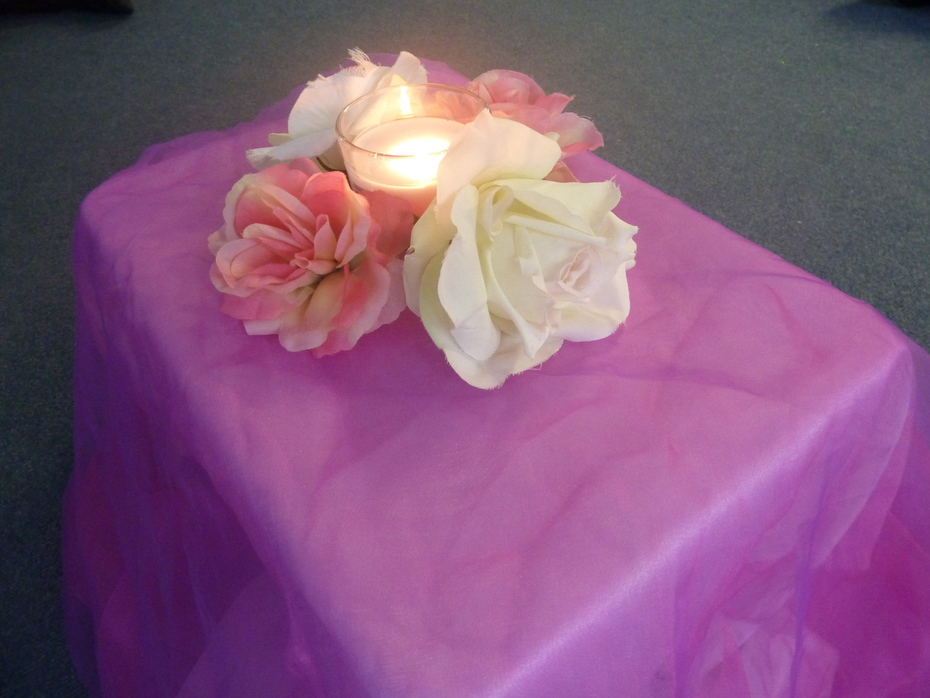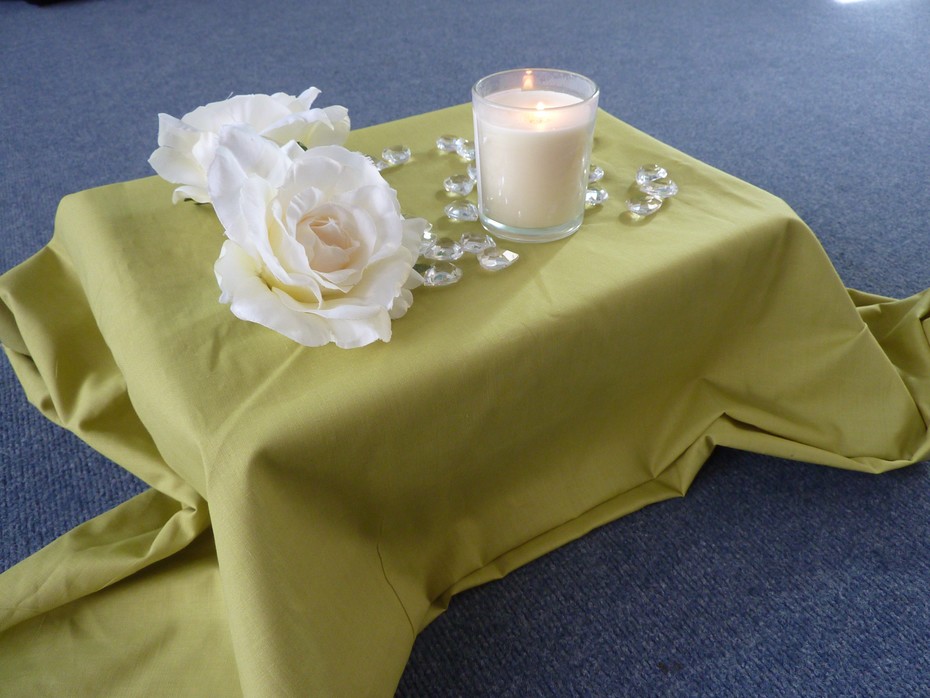 The children in each class take responsibility for setting up the prayer focus for meditation, class collective worship and for R.E. lessons, choosing artefacts, special and beautiful items alongside a candle and the liturgical coloured cloth.
_________________________________________________________
Shared acts of worship take place in an atmosphere of reflection and stillness, such as Christian Meditation, where we encourage each other to listen to God speaking to us and to respond. In a recent survey 84 % of KS2 pupils said that they enjoy Christian Meditation; they say that it helps them to calm down after a busy lunchtime.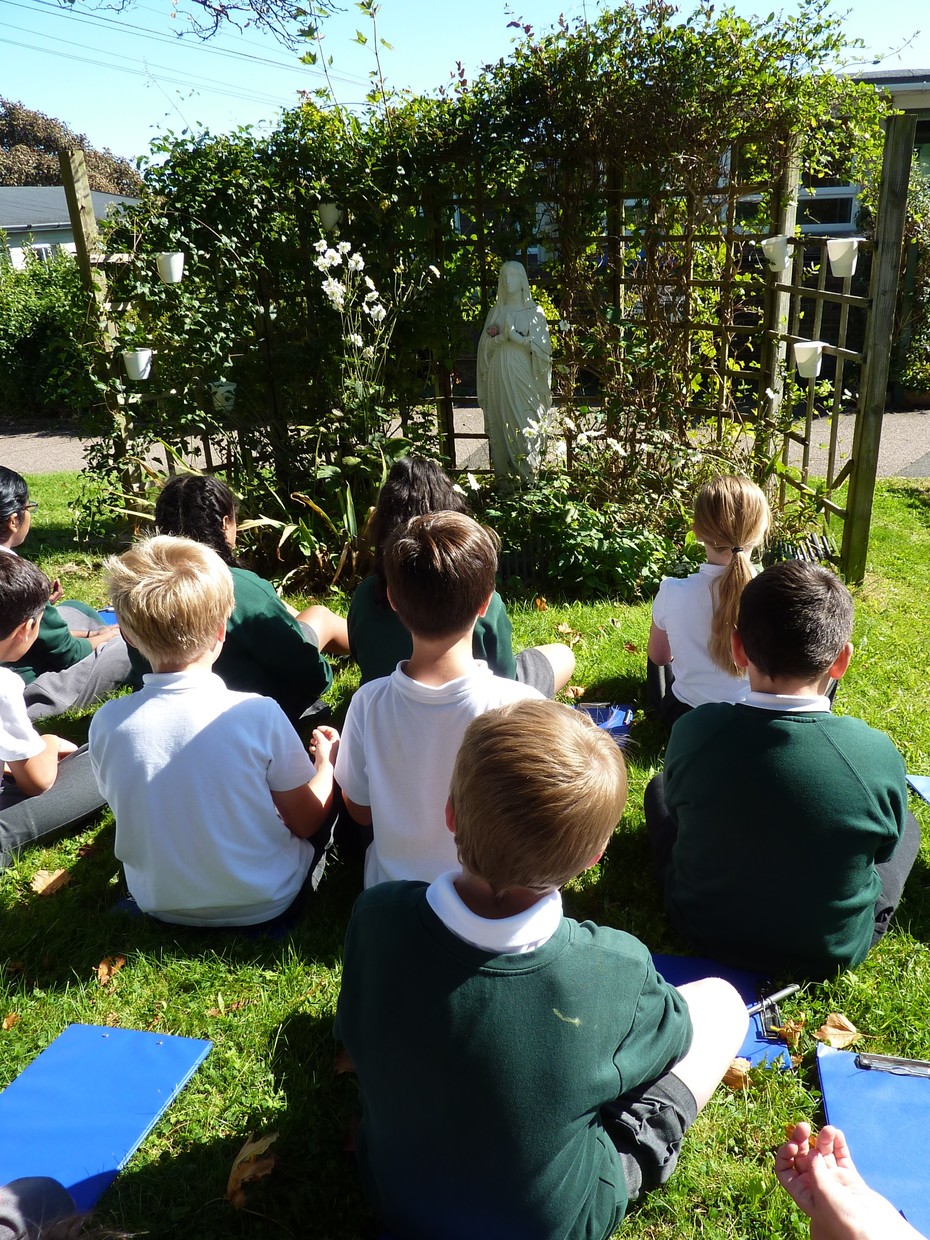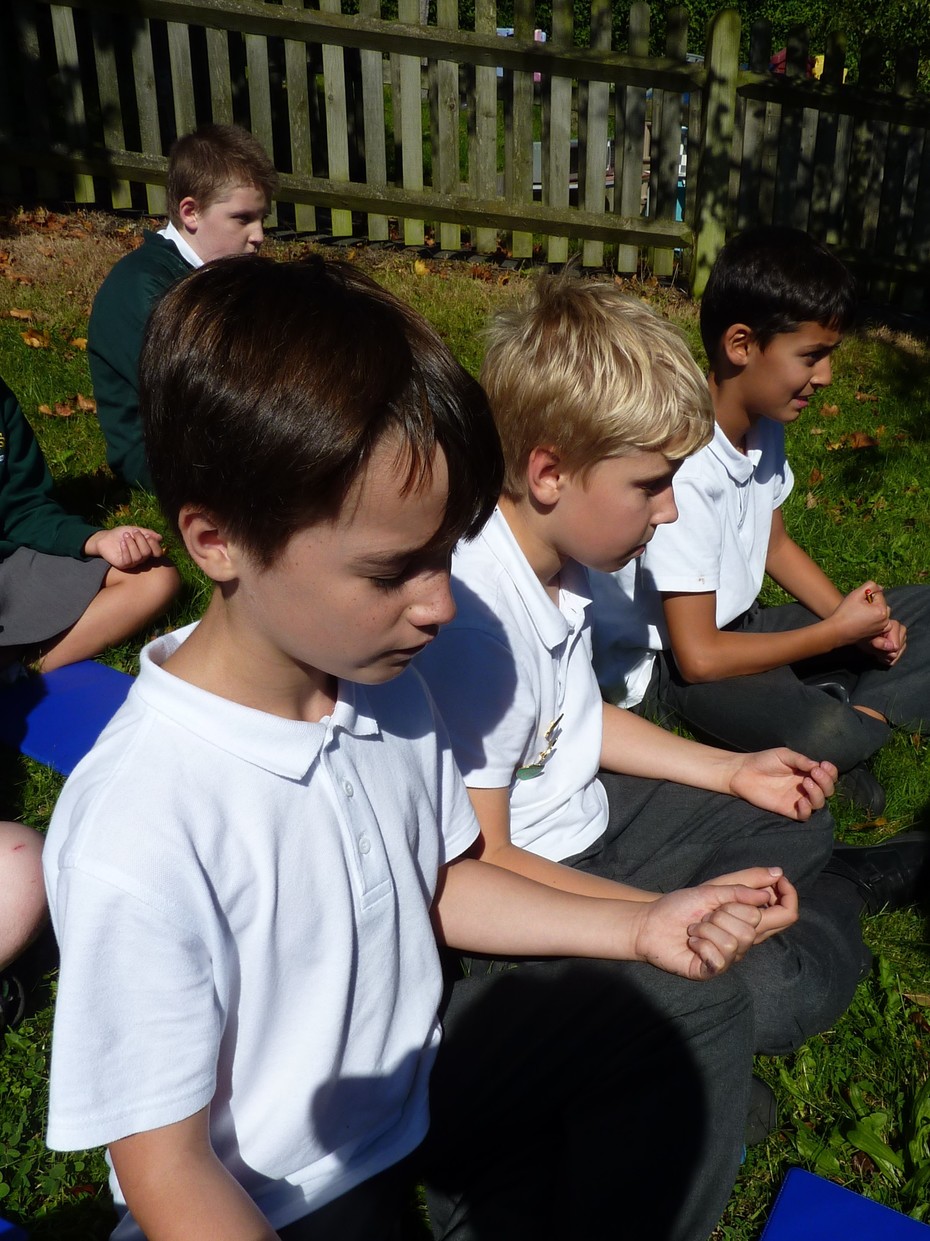 Year 6 meditating outside
We have three areas in the school grounds, where we encourage small groups and classes to pray and worship, or just spend some quiet time with God.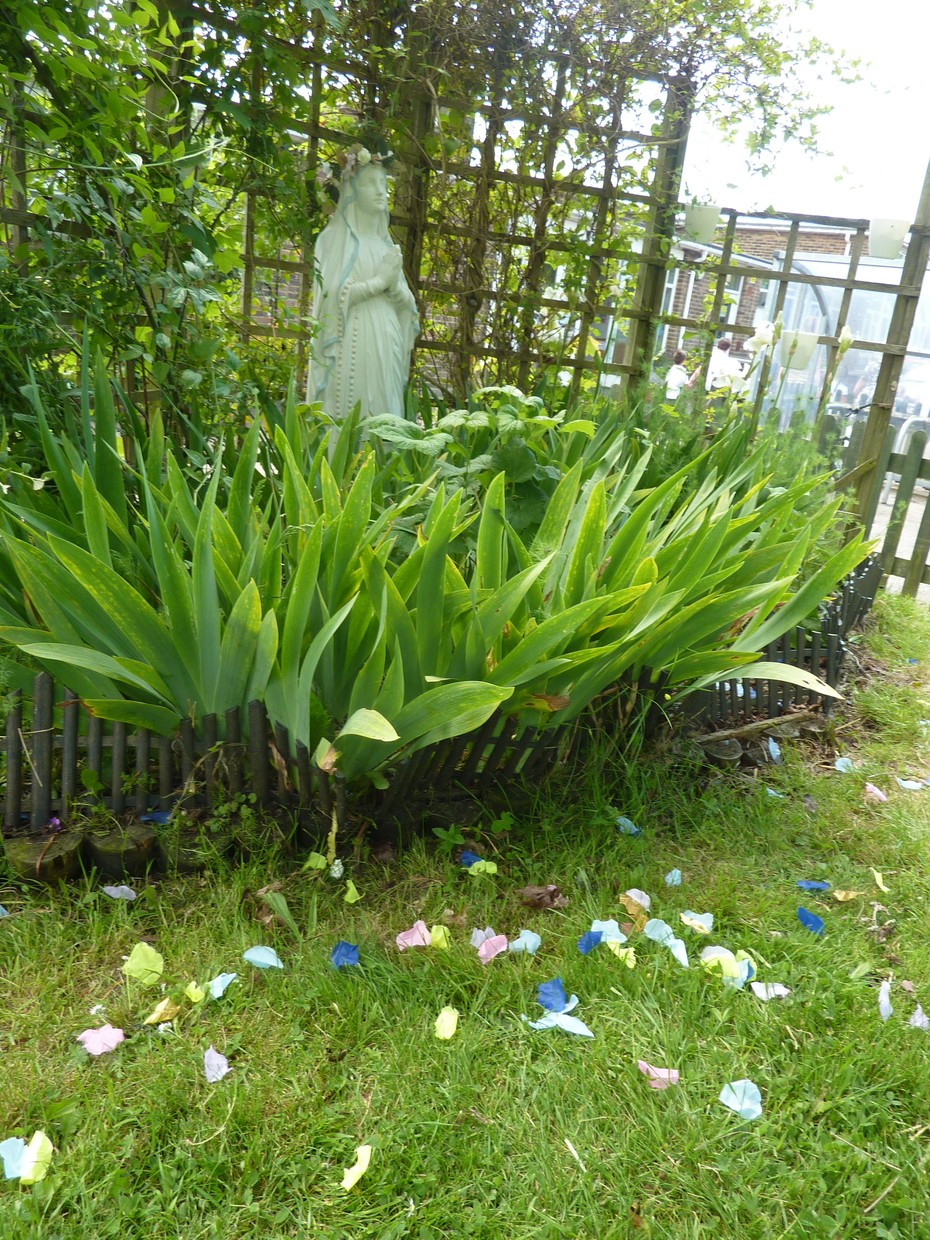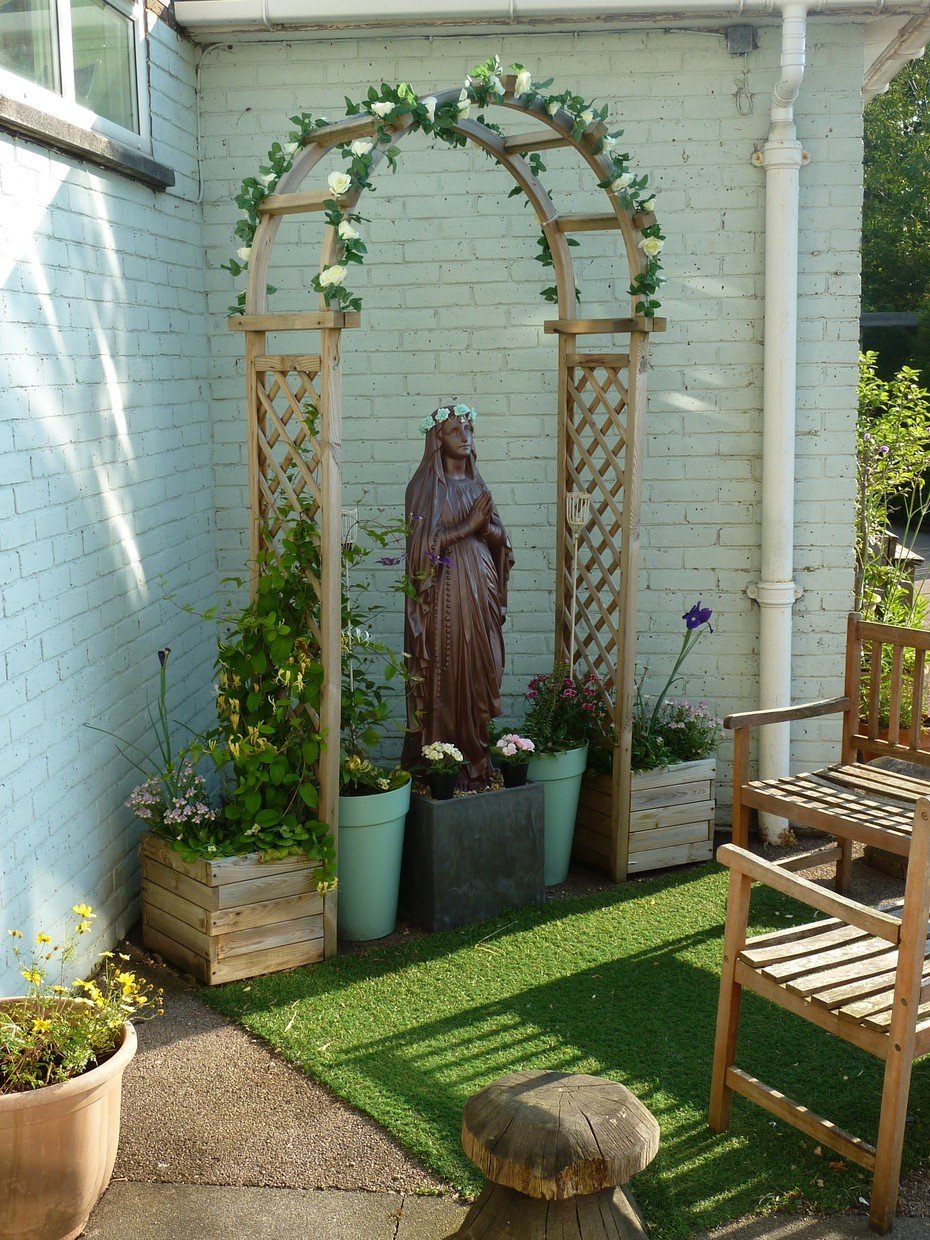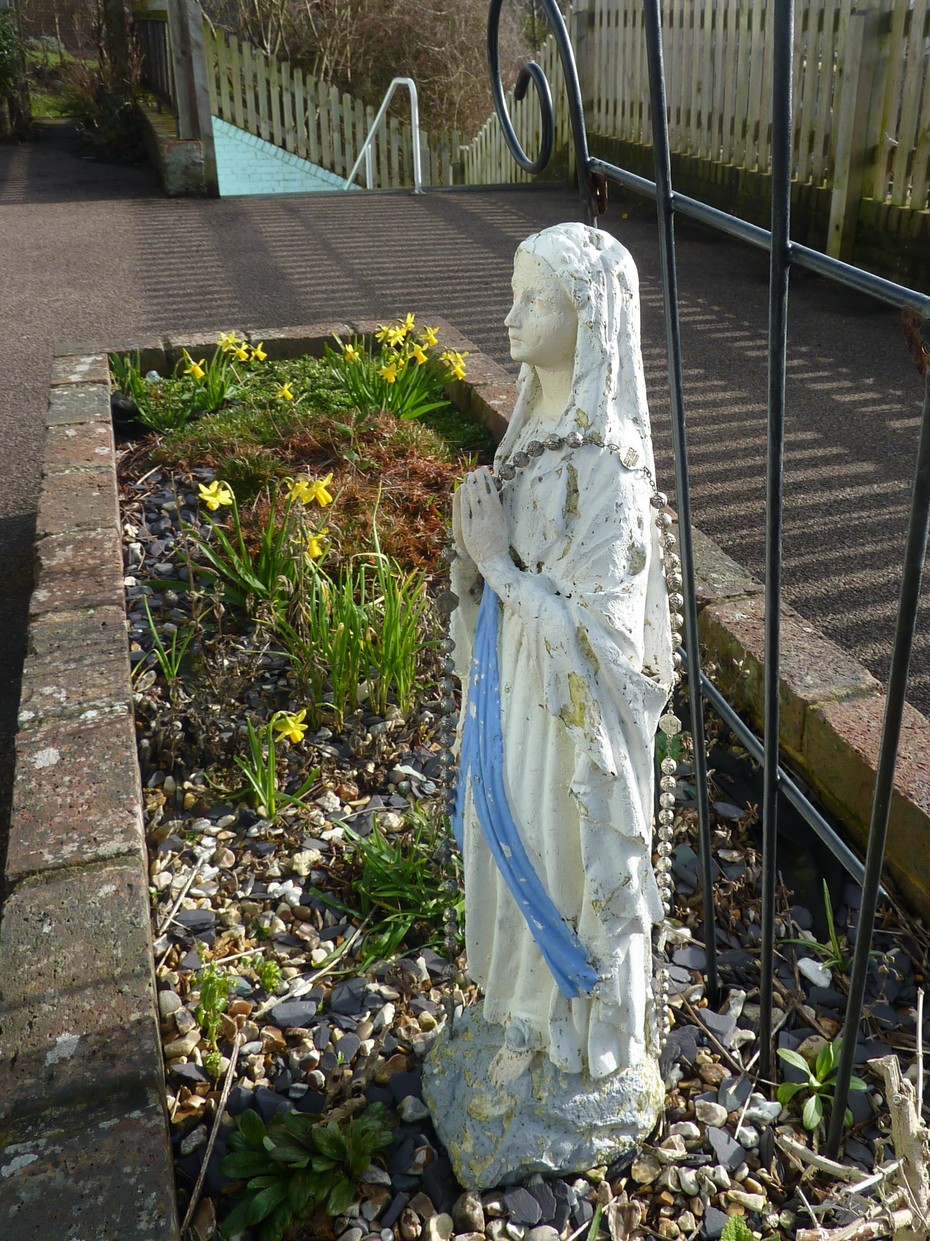 Members of the Wellspring Community from St Joseph's Parish come into school regularly to work and pray with the children.
They act as role models for those who live by the Gospel Values. We are grateful for their support and friendship.