All food provided at St Joseph's meets the nutritional standards set by the government. Eden Food Services manage our school meals. Eden's school meals meets the nutritional standards set by the government. This ensures that children are provided with a healthy balanced meal.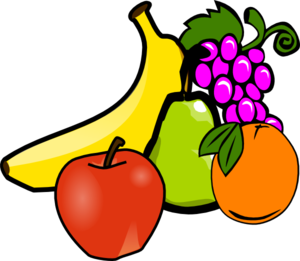 We work with Eden Foodservice to create the menus which include:


- a variety of red meat and poultry dishes all to the red tractor standard
- sustainable fish including omega-3 rich oily fish
-local free range eggs
-balanced vegetarian dishes
-rice
-pasta
-a wide choice of fresh fruit, vegetables and salad
-fresh bread

We have a kitchen on the premises and all meals are currently prepared here by our cook and her staff.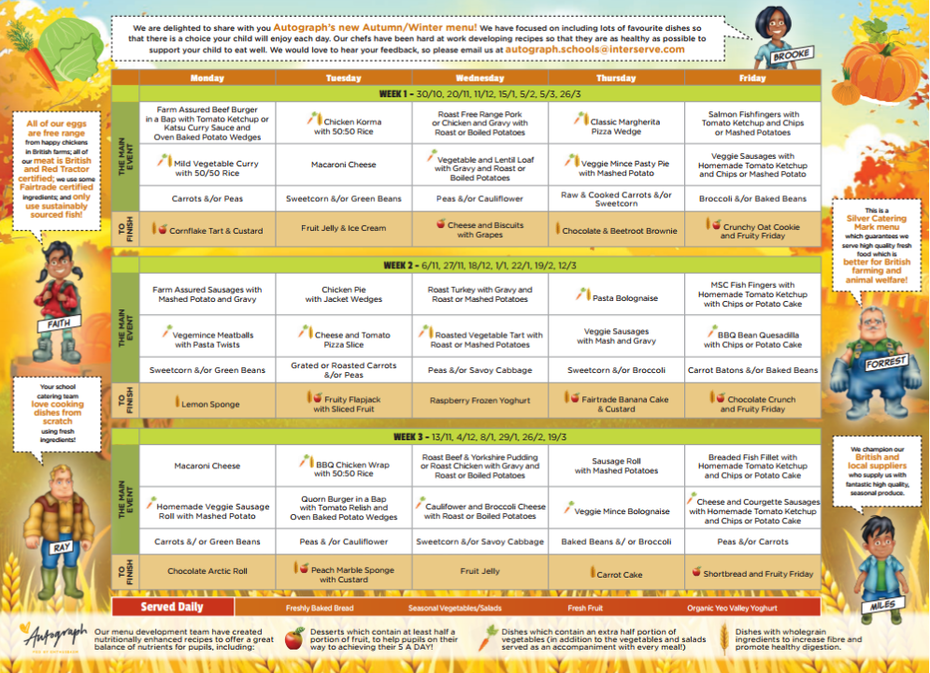 A menu is available at the school and a choice of meals is usually available. You can download our current menu here. From September 2014 all children in Reception, Year 1 and Year 2 are entitled to a free school meal each day. Please discuss the menu with your child each day and ensure they know what they wish to order.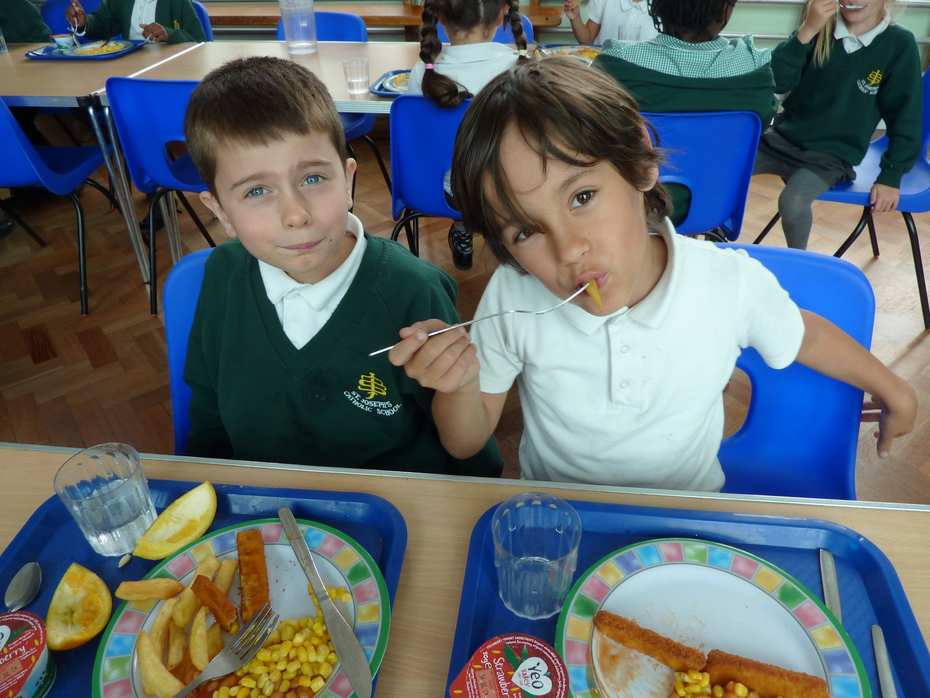 The current cost of a meal is £2.10 for any child not entitled to a free school meal. If you are not sure if your child is entitled to a free school meal contact the office or have a look at the information provided.
If your child has any special dietary requirements please contact the office. Find out more about how we cater for food allergies and intolerances and other special diets.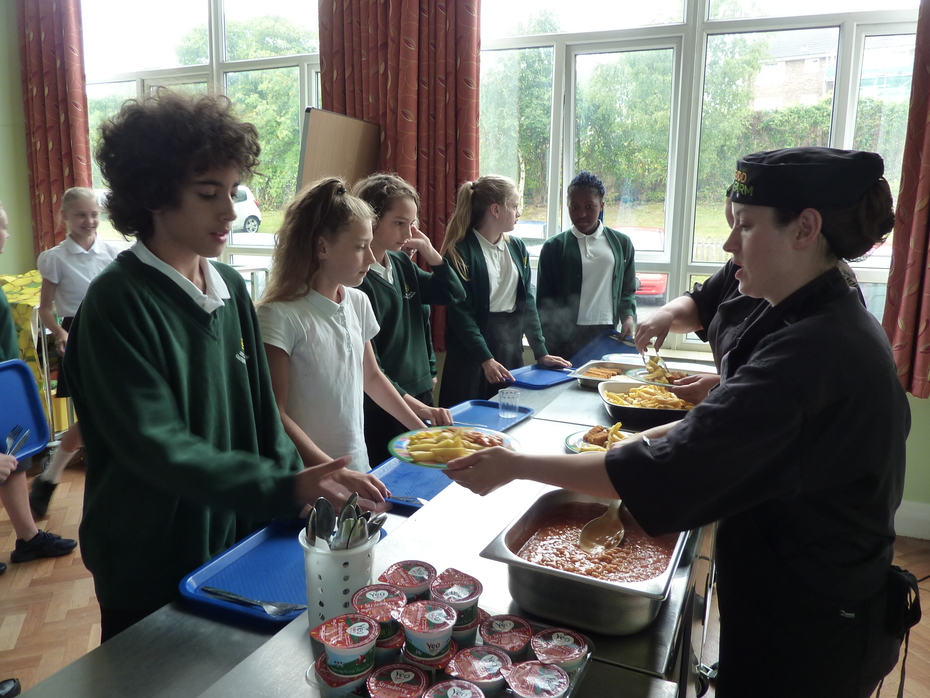 A message from Eden
"Desserts served as part of your child's school lunch now contain less sugar, have increased fibre and portion sizes served are in line with current guidance detailed in the School Food Plan. Fresh fruit and organic yogurt are available daily as a choice and many of the desserts offered contain fruit and/or vegetables. All recipes have been tested by Eden's Executive Chef to ensure that desserts look good and taste delicious, whilst having less sugar, increased fibre and being the correct portion for your child."
Key Facts
New recommendations for free sugars
Average intake of free sugars should not exceed 5% of total energy intake. Public Health England has calculated the recommended amount of free sugars as follows:
· 4 – 6 year olds - no more than 19g/day (5 sugar cubes)
· 7 - 10 years olds – no more than 24g/day (6 sugar cubes)
· Over 11 years old – no more than 30g/day (7 sugar cubes)
What are free sugars?
Free sugars are those added to foods by the manufacturer, cook or consumer and also those present in honey, syrups and fruit juices.
New recommendations for fibre
For children the estimated recommended intakes are:
· 15g/day for children aged 2-5 years
· 20g/day for children aged 5-11 years
· 25g/day for children aged 11-16 years
· 30g/day for children 16+ and adults
How are we increasing fibre?
We now serve 50/50 rice (wholegrain & white)
All flour based desserts include 25% wholemeal flour
Whole-wheat pasta is being introduced in some recipes.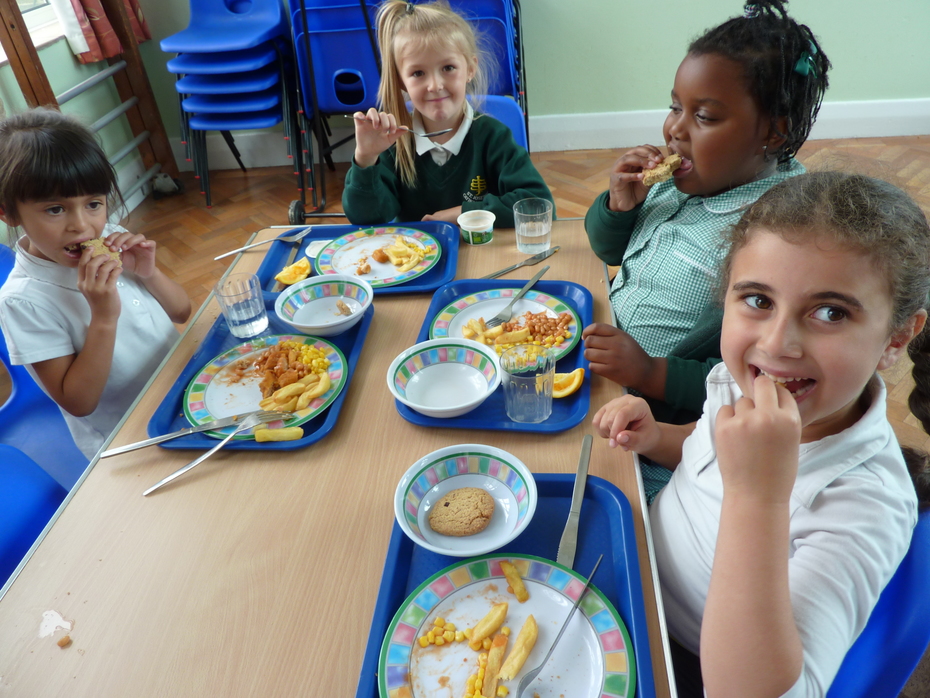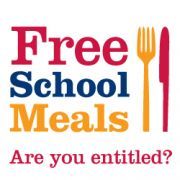 If you think that your child may be eligible for a free school meal, whether they are in KS1 or KS2, please apply by following the link below. Alternatively you can visit the office and they will be happy to help you with your application.
www.brighton-hove.gov.uk/onlinefreeschoolmeals
"Fish and Kids!"
We have a fish choice every Friday for our school lunch. As part of the "Fish and Kids" project we have been thinking about the different types of fish, how fish are caught, the impact of fishing and sustainability.