Science
What have we been learning in Science this year...?
St Margaret's have been learning all about SOUND!
Year 4 have been learning all about sound this term and wanted to make a video to share their knowledge with others! So here are our two wonderful presenters ready to teach you all about how sound travels!
In St. Philip Howard, we have been exploring different ways to separate materials. In doing so, we learned about Victorian sewers where everything would end up the Thames! How did they separate it, we wondered, and set off exploring. Below are some of our approaches.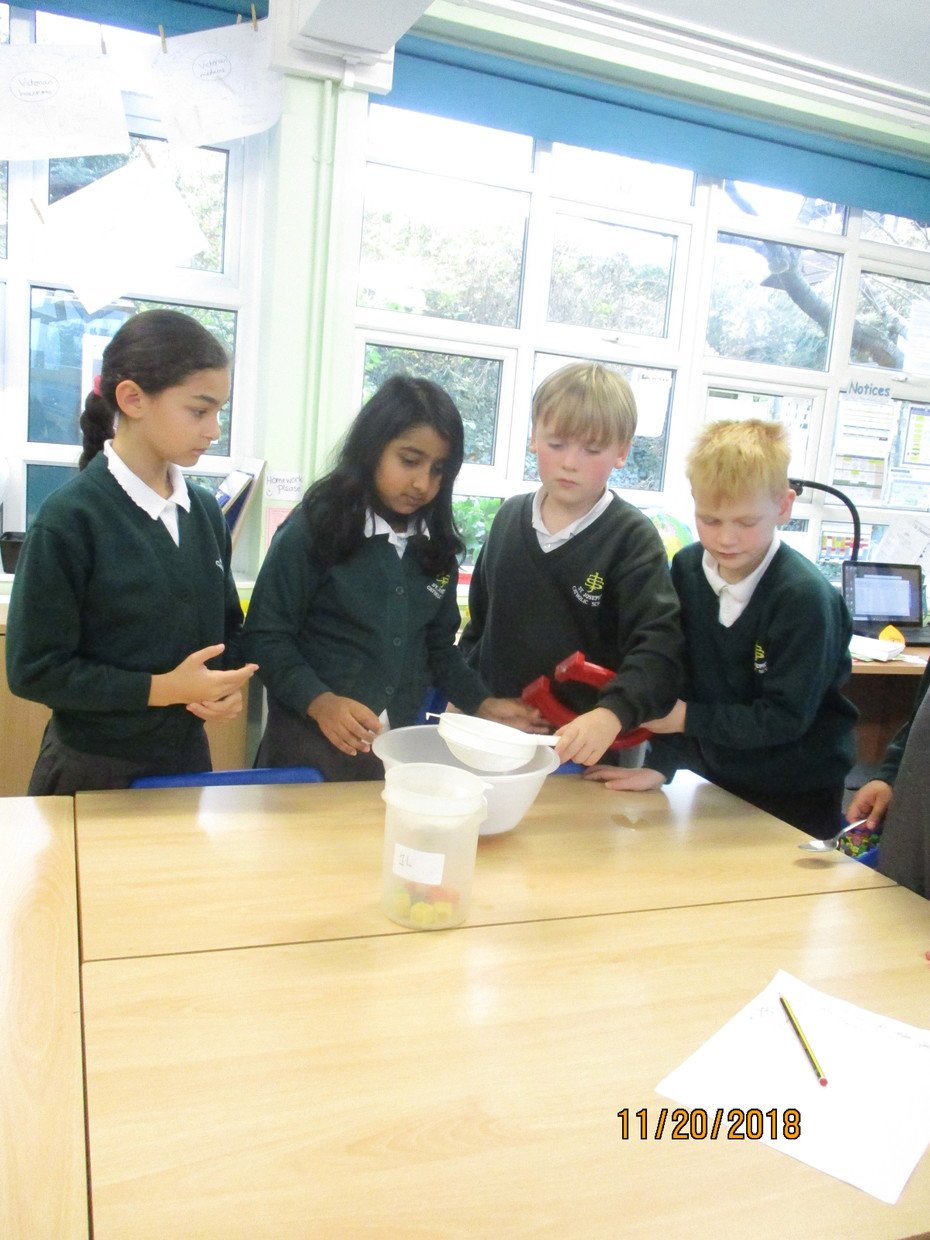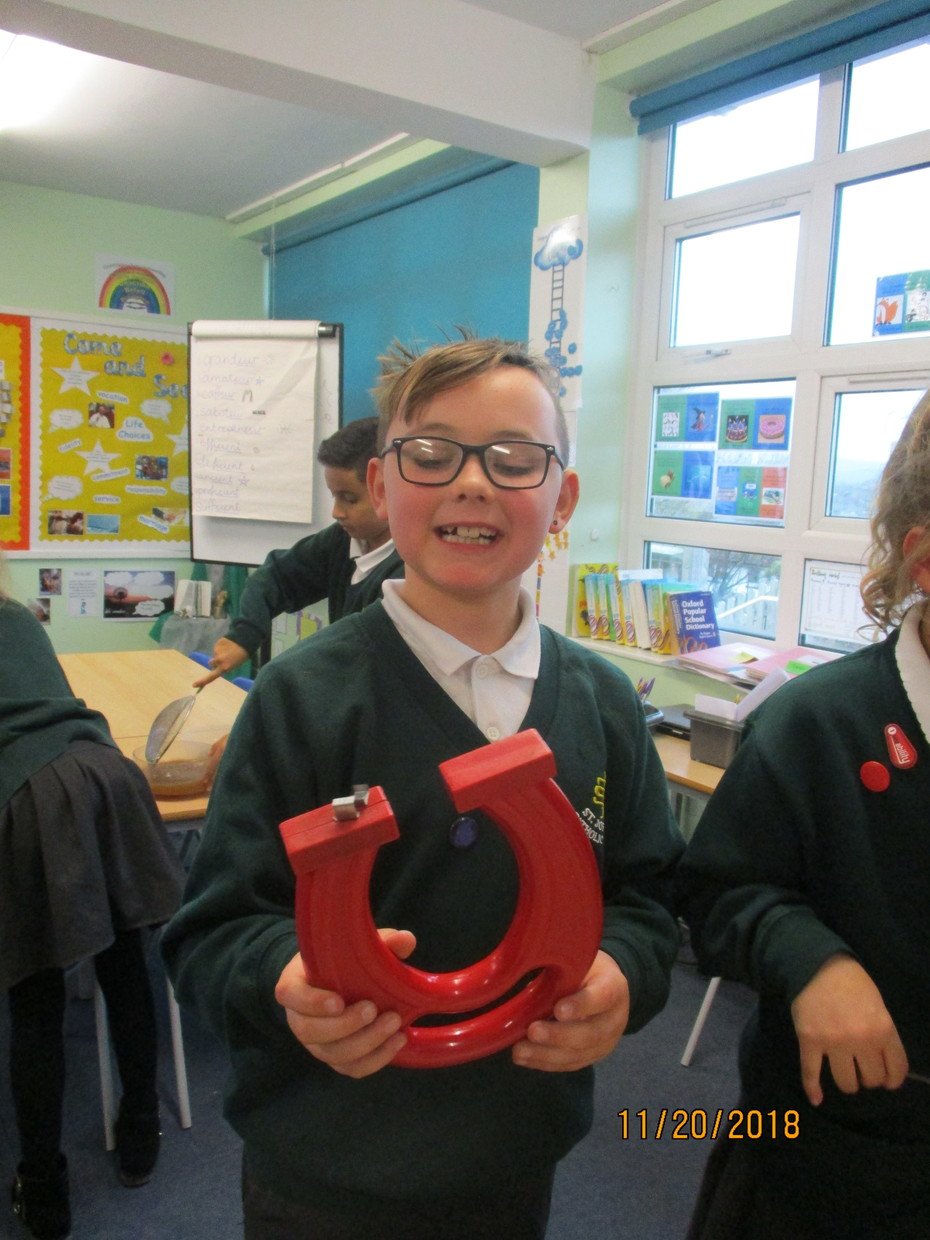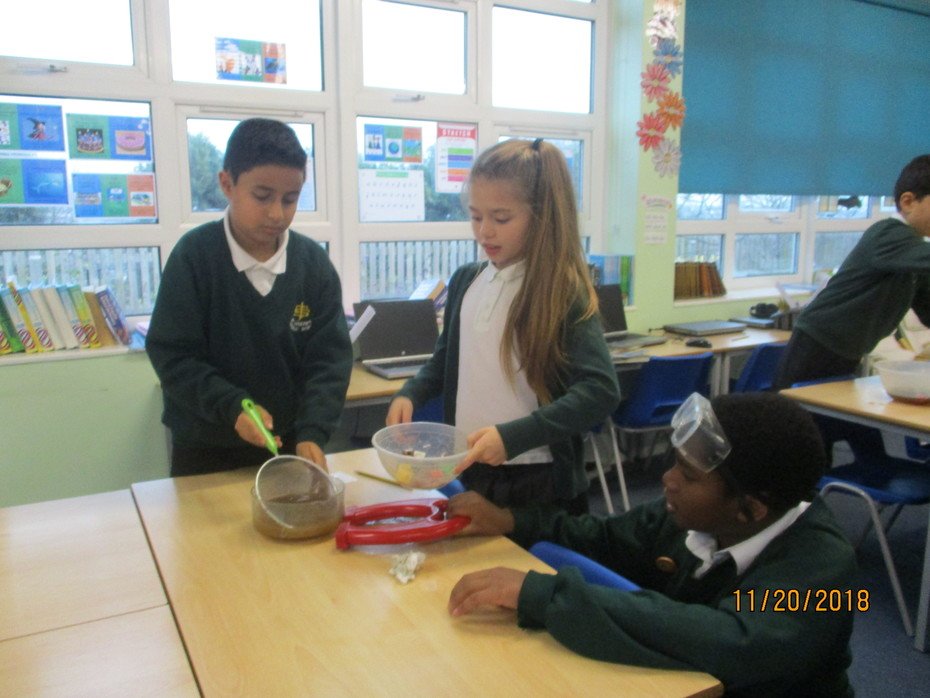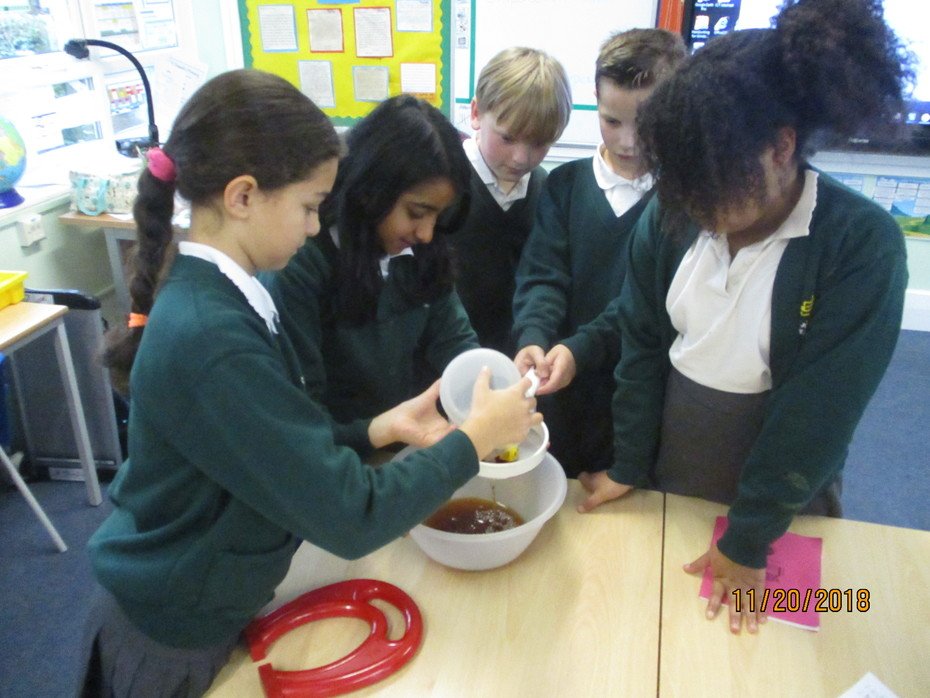 St. Philip Howard
This week, we have been checking materials for their properties. This includes investigating whether a material is soluble. Above, you can see Year 5 experimenting, mixing water and items such as hot chocolate, tea, cinnamon, cardamom, salt, pepper and others.
St Philip Howard
This half term, we have been looking at the properties of materials. Here are some year 5's ordering a variety of materials according to their properties, using words such as: soft, hard, dull, bright, transparent, opaque, brittle, flexible, soluble and many more!
St Teresa
Year 6 have been up to all things scientific this year! They have been conducting experiments involving gases and light and dark, what a lot of fun they have had!
St Philip Howard
Year 5 have beeen busy this year! They have been learning abvout the life cycles of butterflies and even watched their own butterflies grow from caterpillars!
They have also been looking at the different phases of the moon using oreos, yum yum!
St Philil Howard have been making the most of the planting area and have grown their own vegetables, including potatoes which trhey have since roasted and enjoyed!
St Margaret of Scotland
Year 4 have been looking at how sound travels by making their own paper cup telephones! They found out that the longer their 'telephone wires', the softer the soundwaves!
St Francis of Assisi
Year 3 have been busy exploring everything to do with rocks, soils and Fossils! They worked with Mr Sutherland to investigate different types of soil, creating their own soil sample for homework! They also used plaster of paris and shells to make their own fossils, how exciting!
St Elizabeth's
Years 1 and 2 have been looking at the different habitats that animals live in. They have recreated some of these habitats in shoe boxes! How many different habitats can you spot?
St Andrew's
Reception and year 1 have been learning about different groups of animals and were very lucky to have a group of reptiles visit them! Don't you think they are very brave to let these curious creatures crawl all over them?!