Science
What have we been learning in Science this year...?
St Margaret's have been learning all about SOUND!
Year 4 have been learning all about sound this term and wanted to make a video to share their knowledge with others! So here are our two wonderful presenters ready to teach you all about how sound travels!
In St. Philip Howard, we have been exploring different ways to separate materials. In doing so, we learned about Victorian sewers where everything would end up the Thames! How did they separate it, we wondered, and set off exploring. Below are some of our approaches.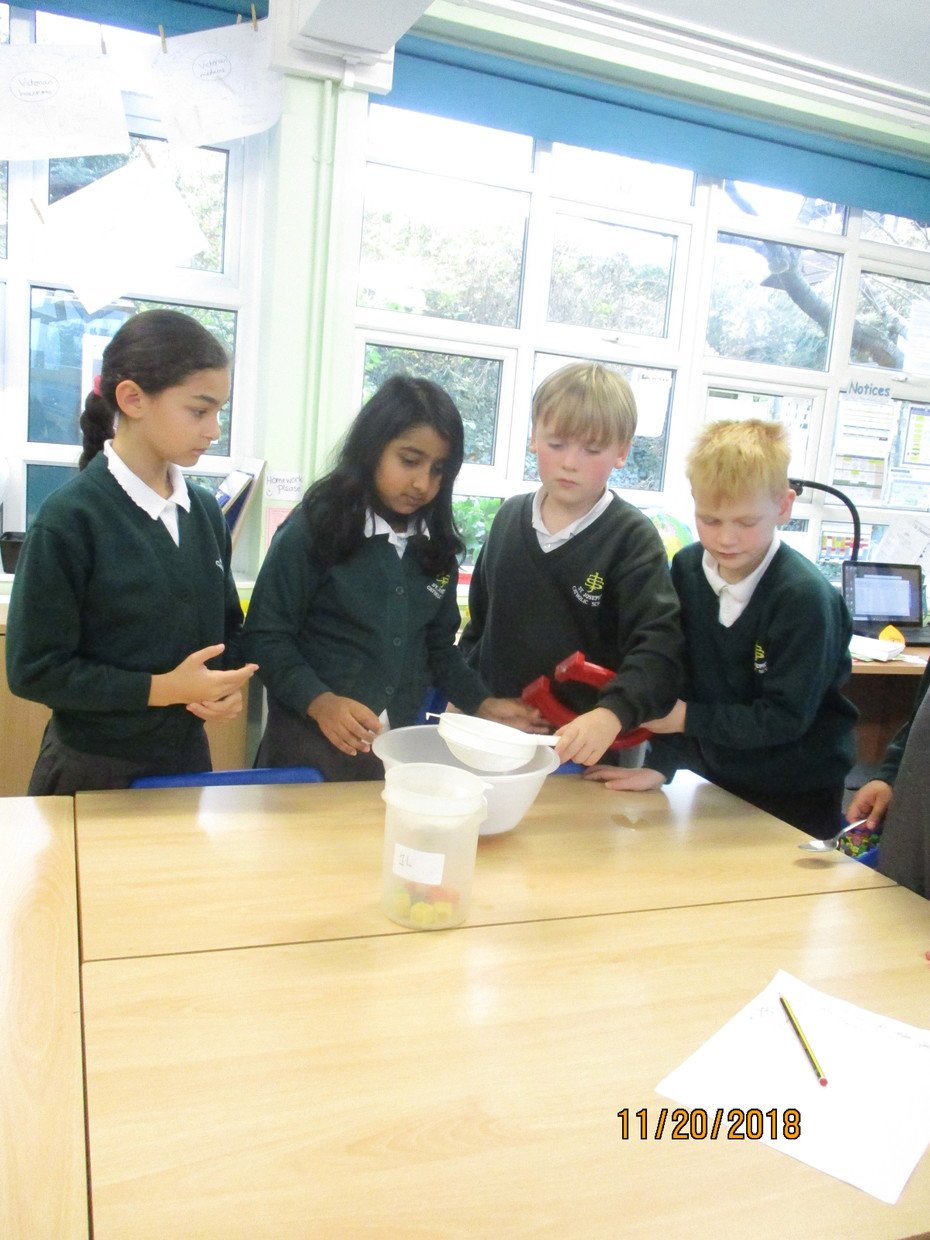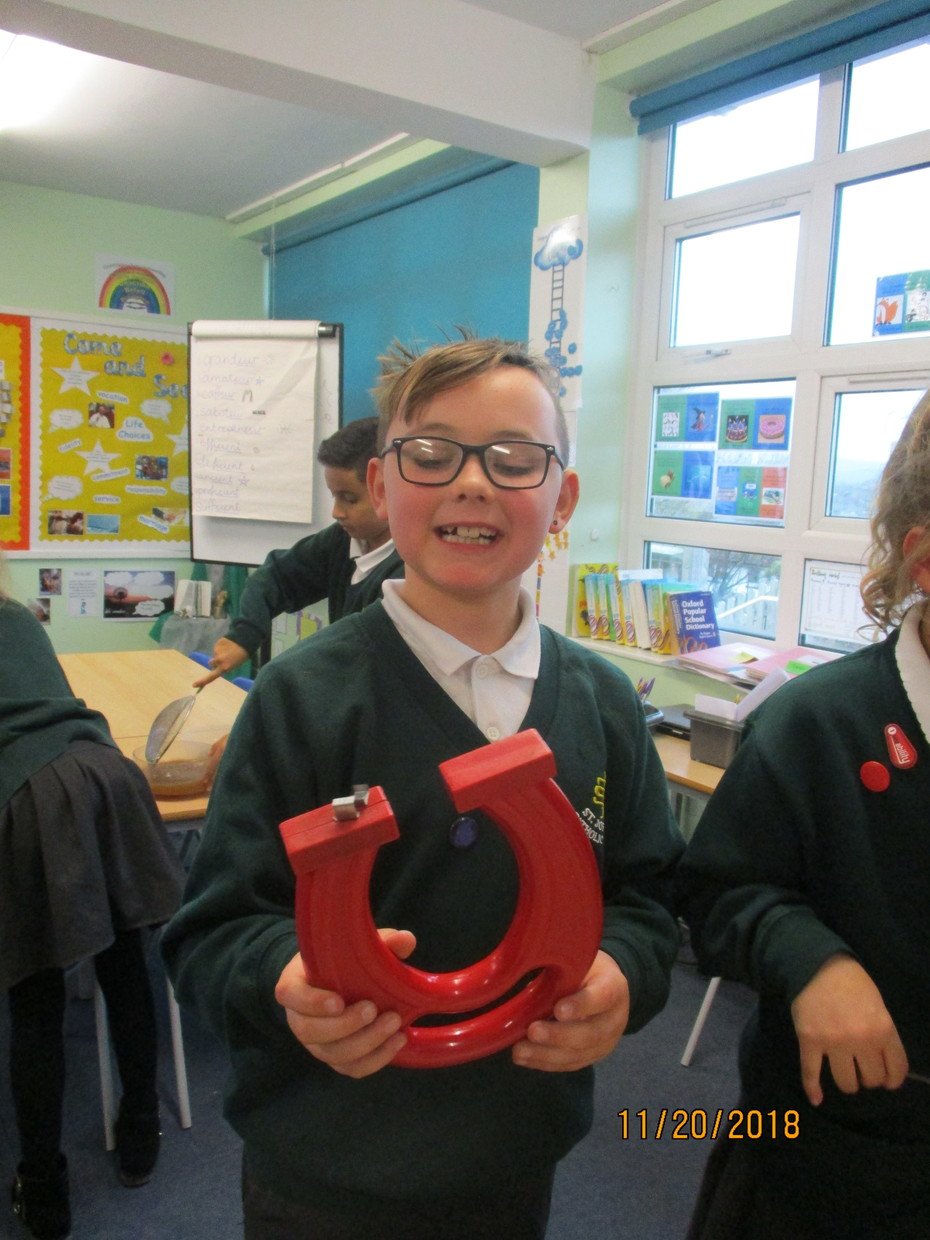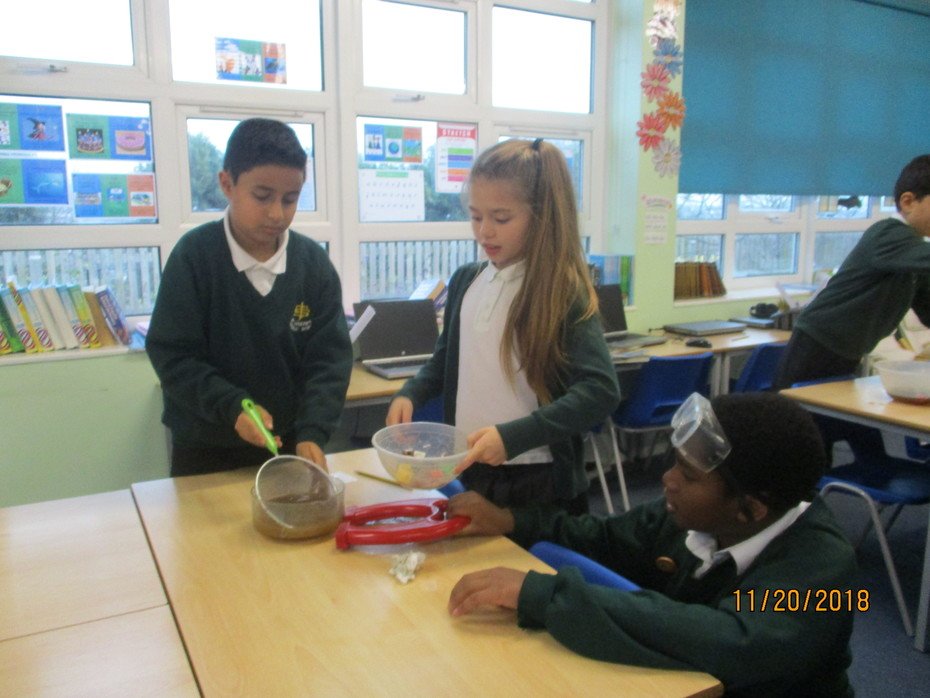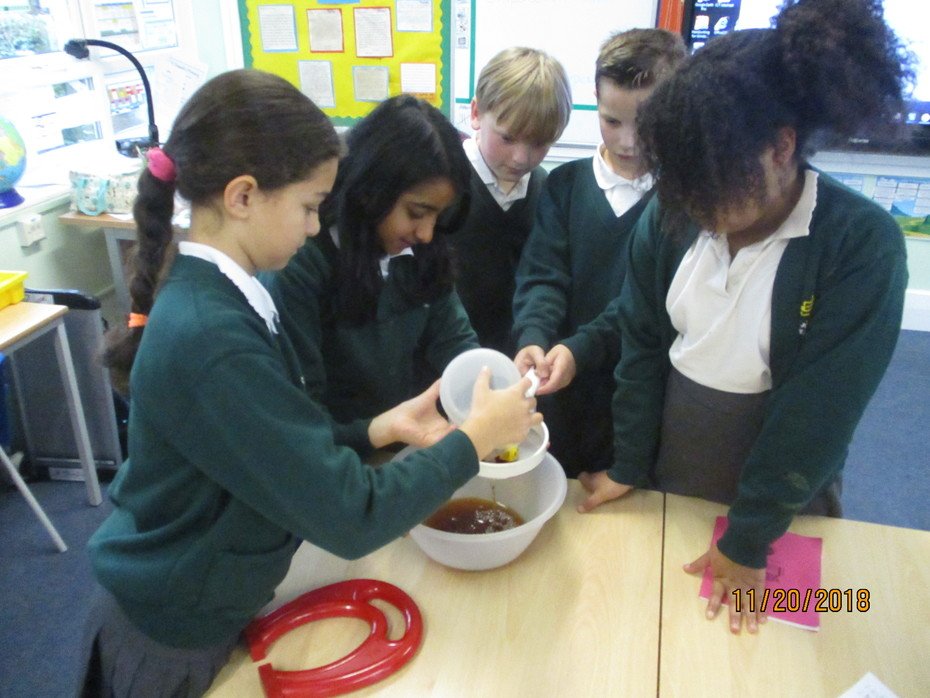 St. Philip Howard
This week, we have been checking materials for their properties. This includes investigating whether a material is soluble. Above, you can see Year 5 experimenting, mixing water and items such as hot chocolate, tea, cinnamon, cardamom, salt, pepper and others.
St Philip Howard
This half term, we have been looking at the properties of materials. Here are some year 5's ordering a variety of materials according to their properties, using words such as: soft, hard, dull, bright, transparent, opaque, brittle, flexible, soluble and many more!
St Teresa
Year 6 have been up to all things scientific this year! As part of their learning "Inheritance and Evolution" they looked at fossils and learnt about famous paleontologists like Mary Anning and Charles Darwin.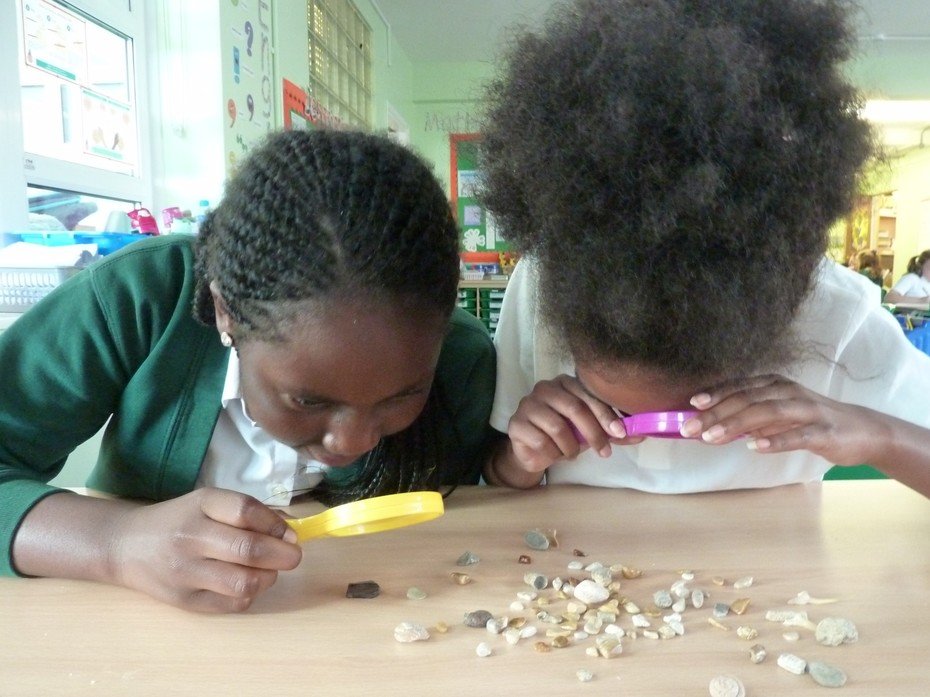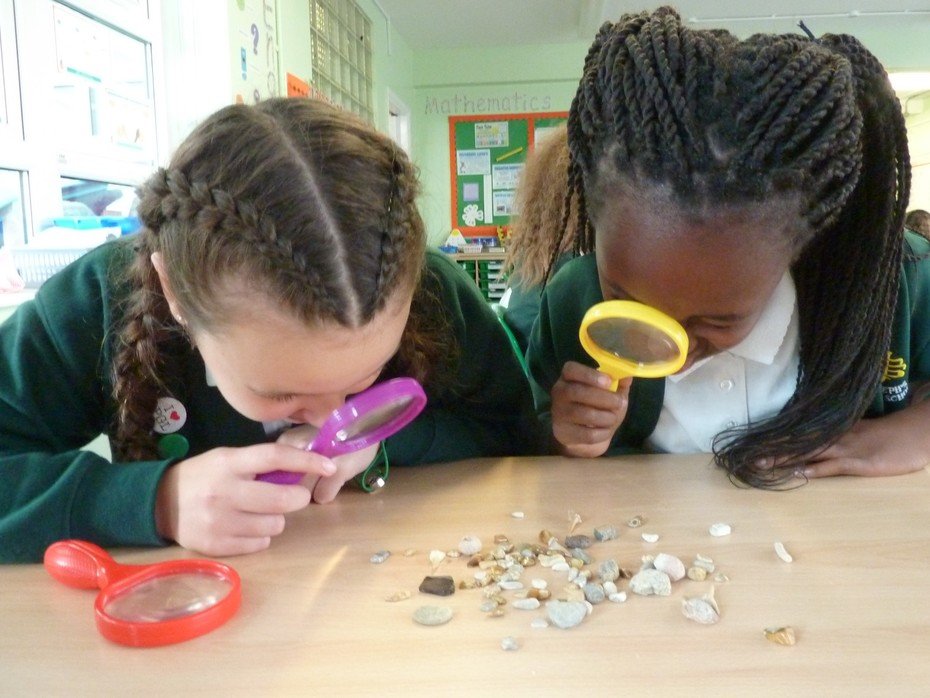 As part of their next topic, "Living Things and their Habitats" they learnt about how living things are classified into different kingdoms. The children worked in groups to research their "kingdom" using factual books and the internet and then recorded their findings for part of our class science display.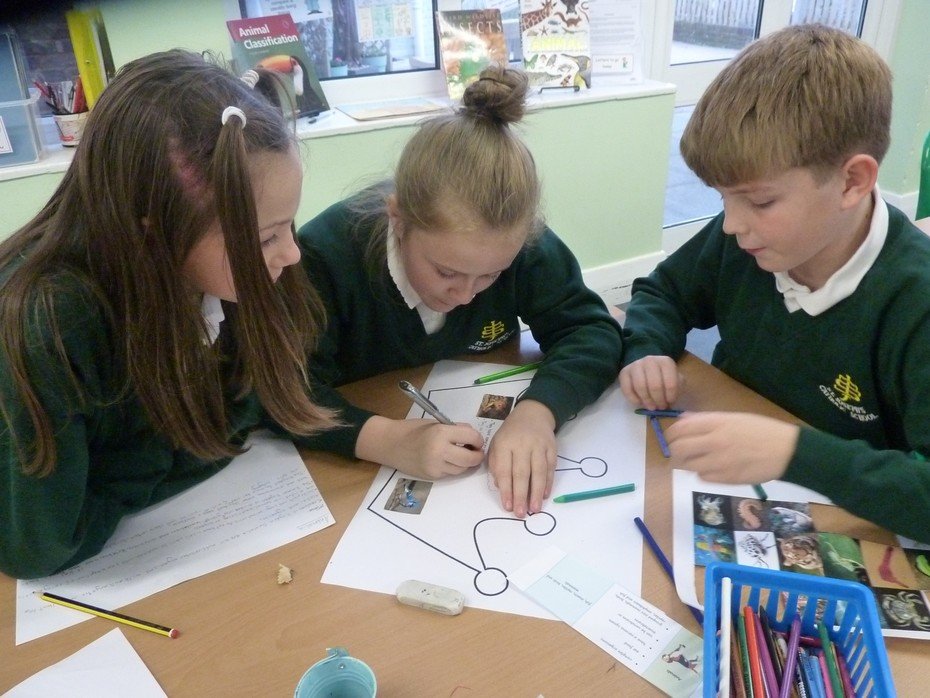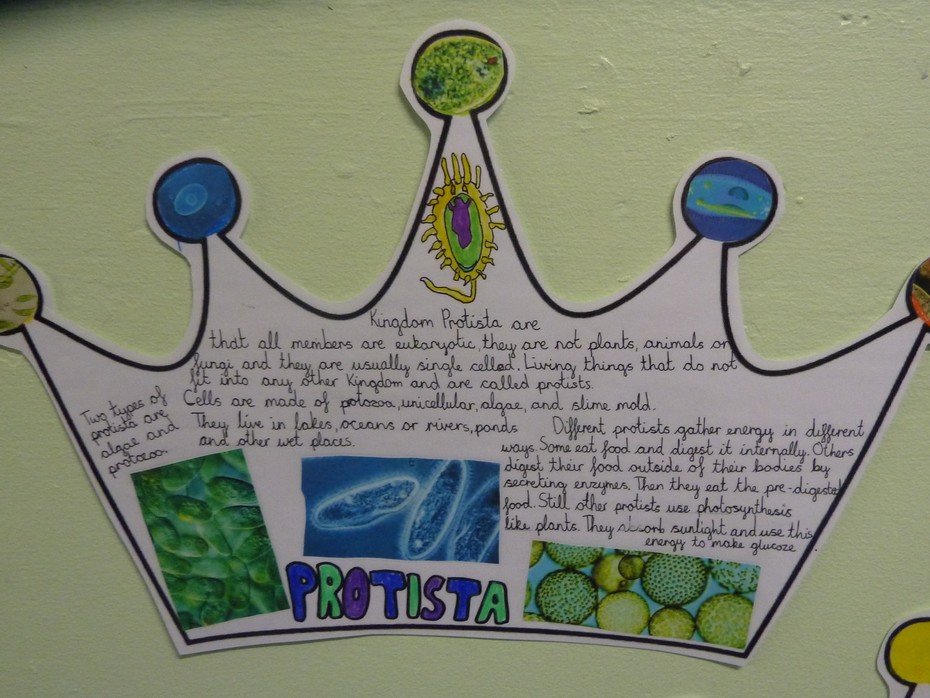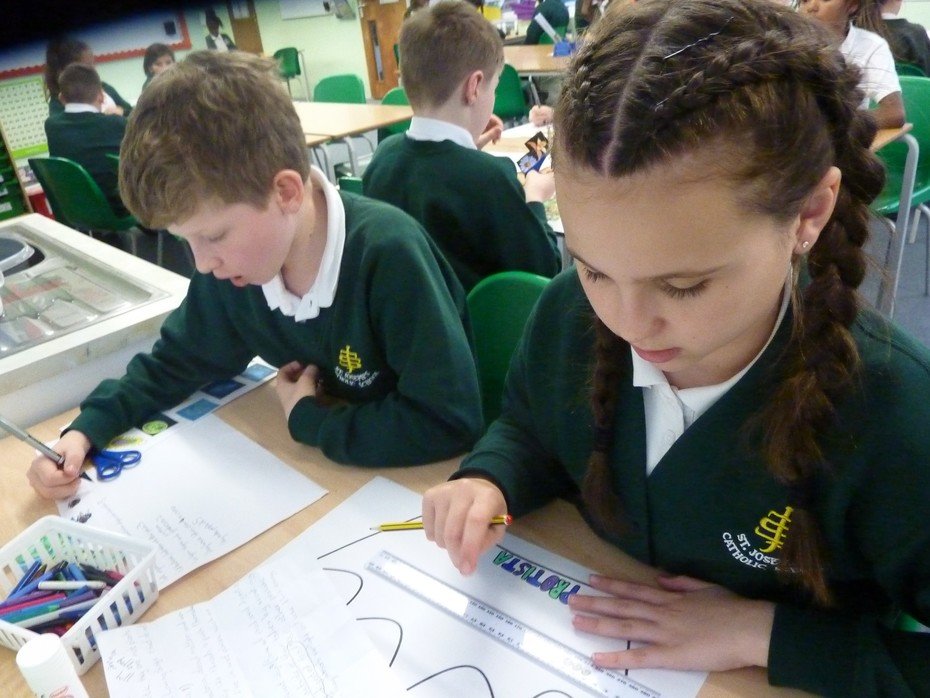 As part of their third topic, "Animals including humans," Year 6 pupils learnt about the circulatory system. They were taught about the different components of blood and the functions of each of the different components when they made their own, "blood."