Quick-sticks Hockey Tournament :21.3.19
Today we took a squad of six hockey layers to Blatchington Mill School for a quick-sticks hockey tournament. Seven schools took part and we finished in fifth position. Some amazing individual performances and a great team performance. Mr Sutherland and Mrs Skinner were proud of each of you, so well done Jack, Arijus, Zuzanna, Melody, Esmae and Belinda.
Particular congratulations should go to Arijus who was picked out for a determination award - well done Arijus!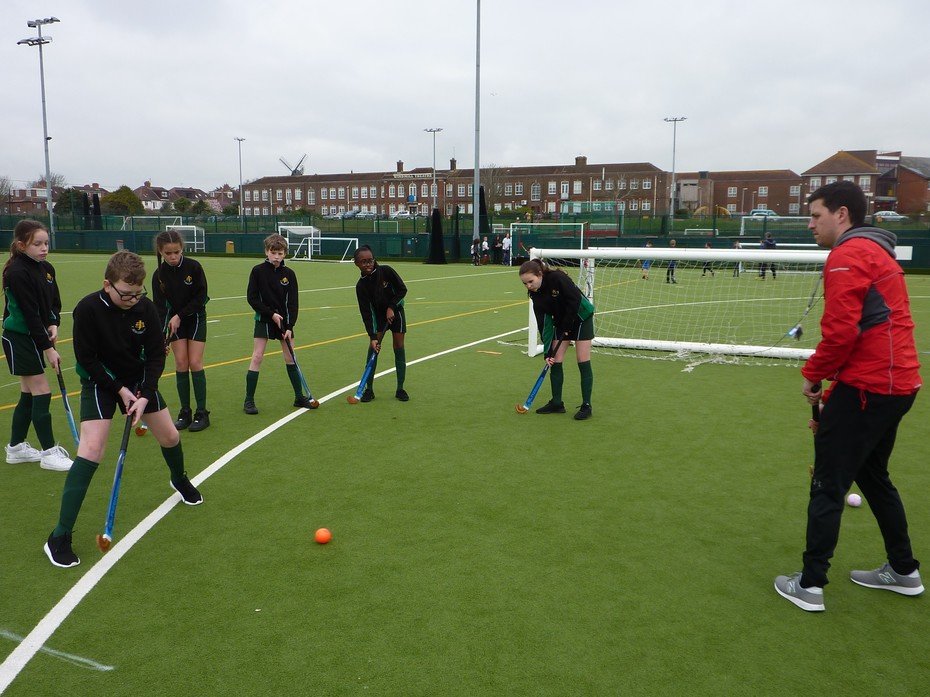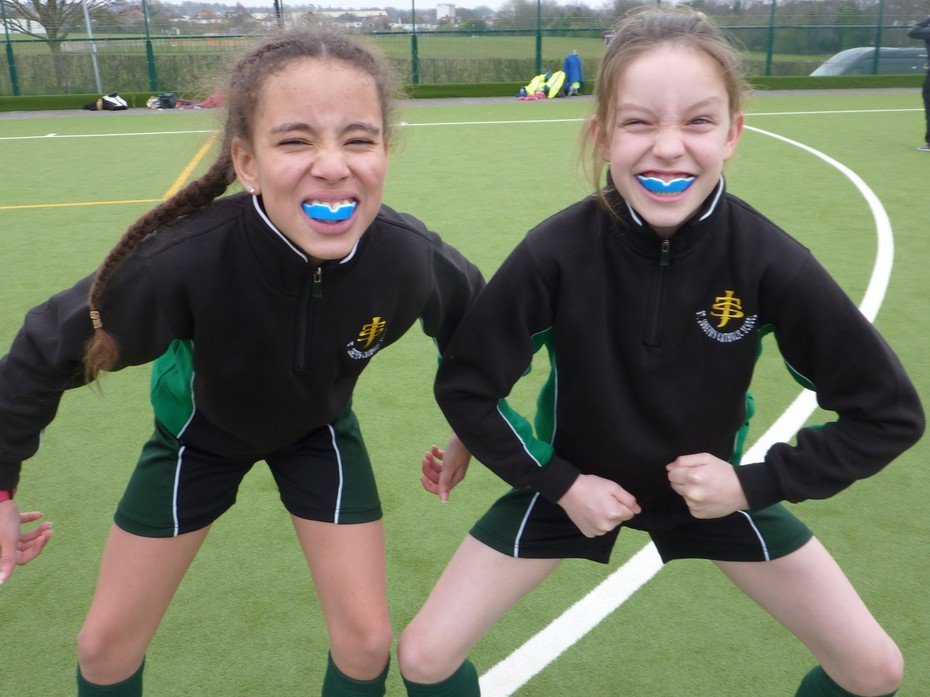 Warming up Modelling our new gum shields!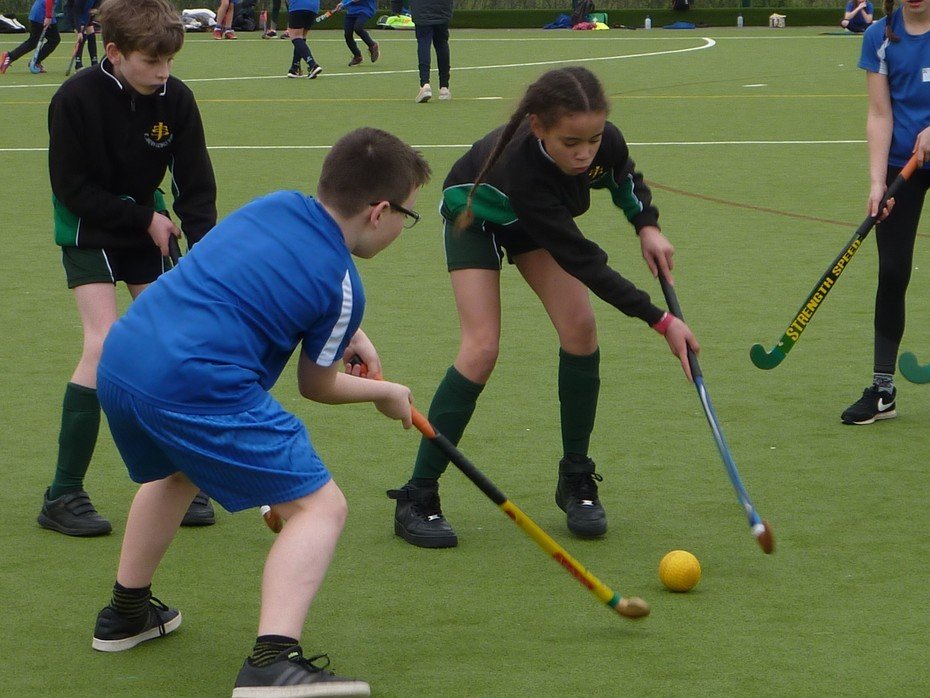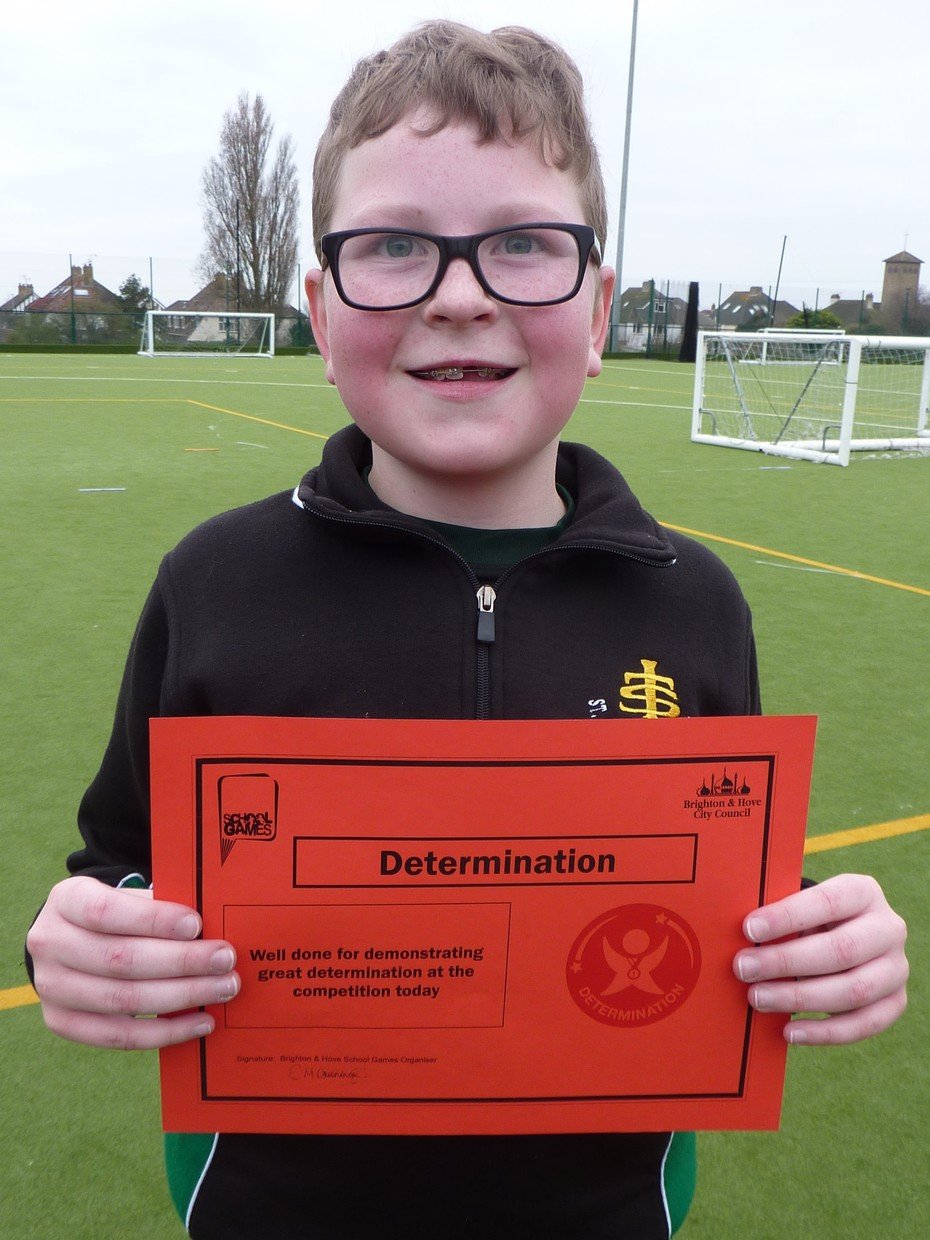 Esmae in action! Arijus receives a determination award.
High Five Netball: 13.3.19
This afternoon, we took a squad of Year 5 girls to the High Five netball tournament at Patcham High School. We played several matches - all of which were very close!
Well done to Isabel, Lily, Zuzanna, Esmae, Keirah, Neriah, Olivia and Belinda who played excellently, showing great team spirit, determination and resilience. Mrs Foan and Mrs Skinner were very proud of you all.
Well done to Zuzanna for being picked out for the only "determination" award. Our whole team was also recognised and awarded the "respect" award.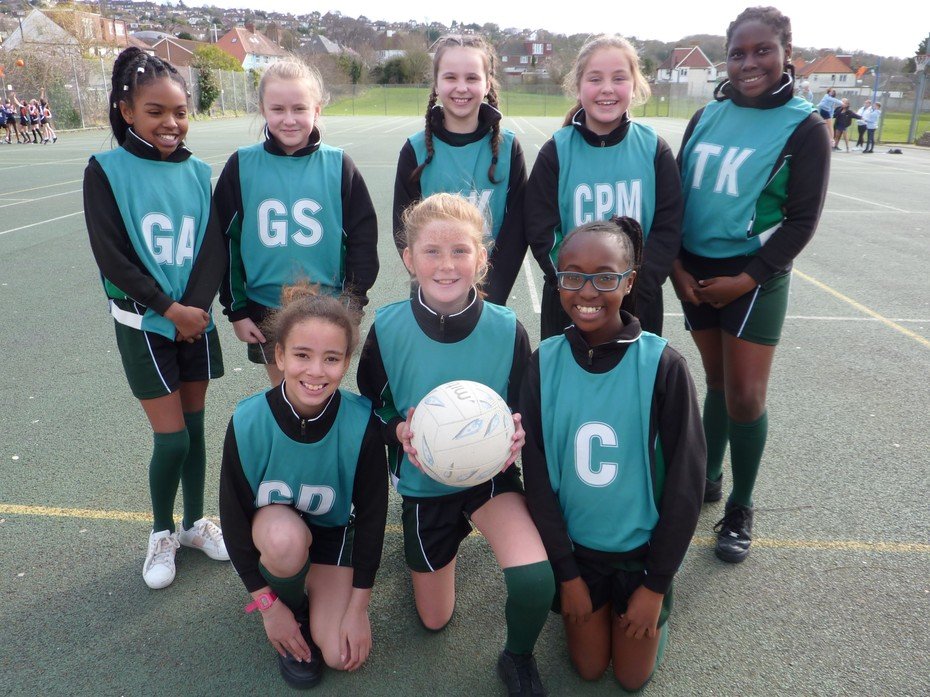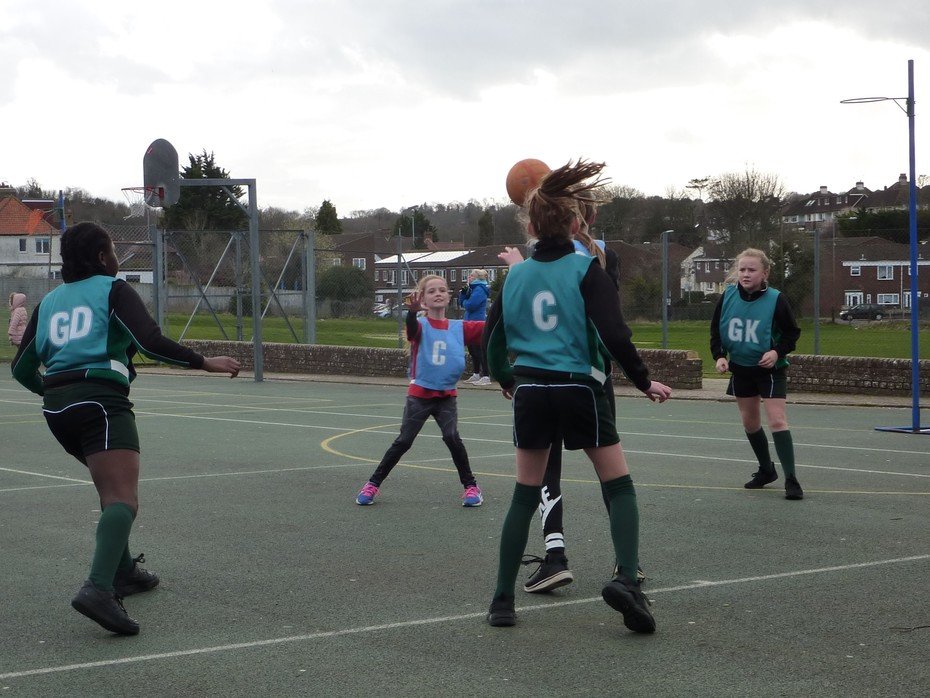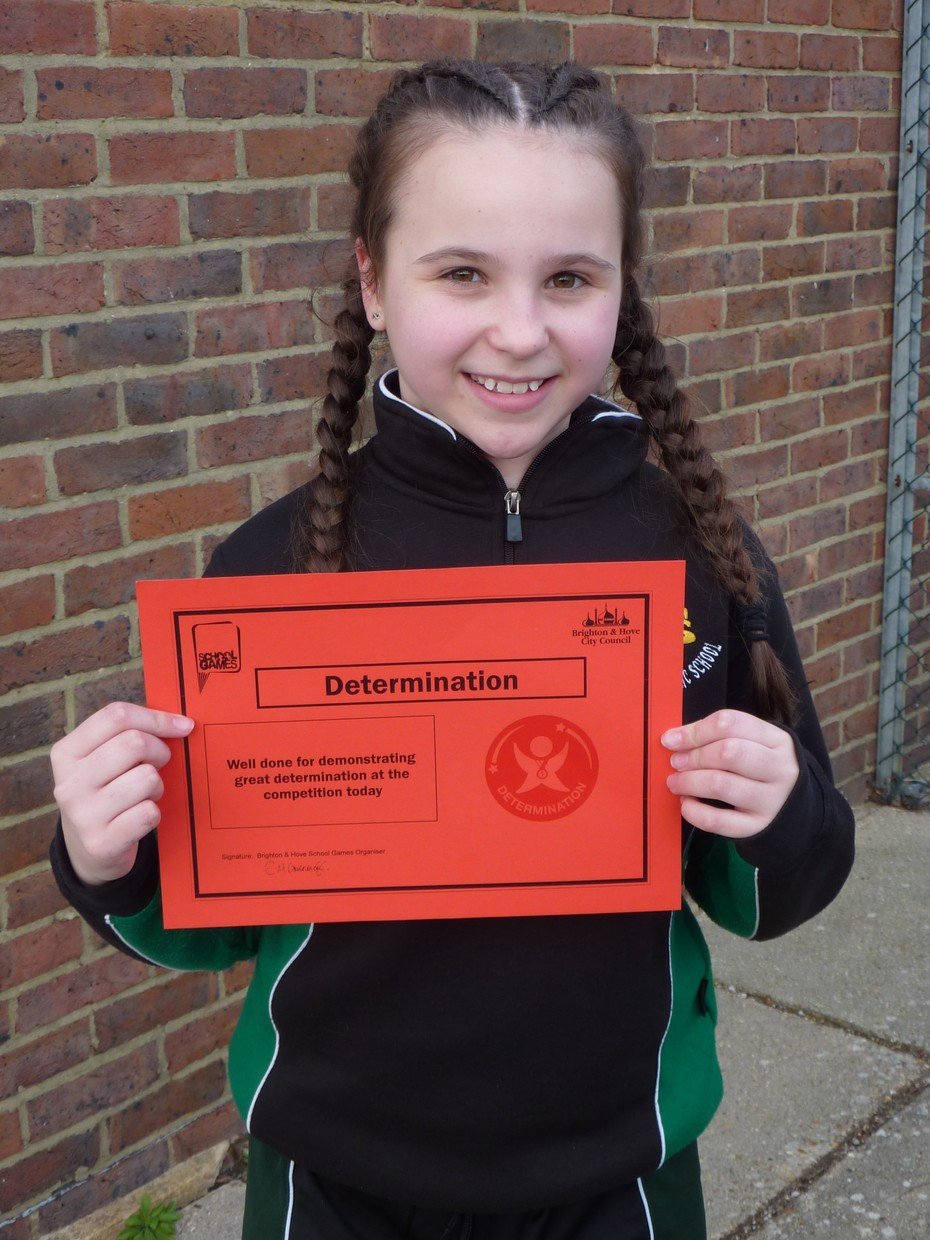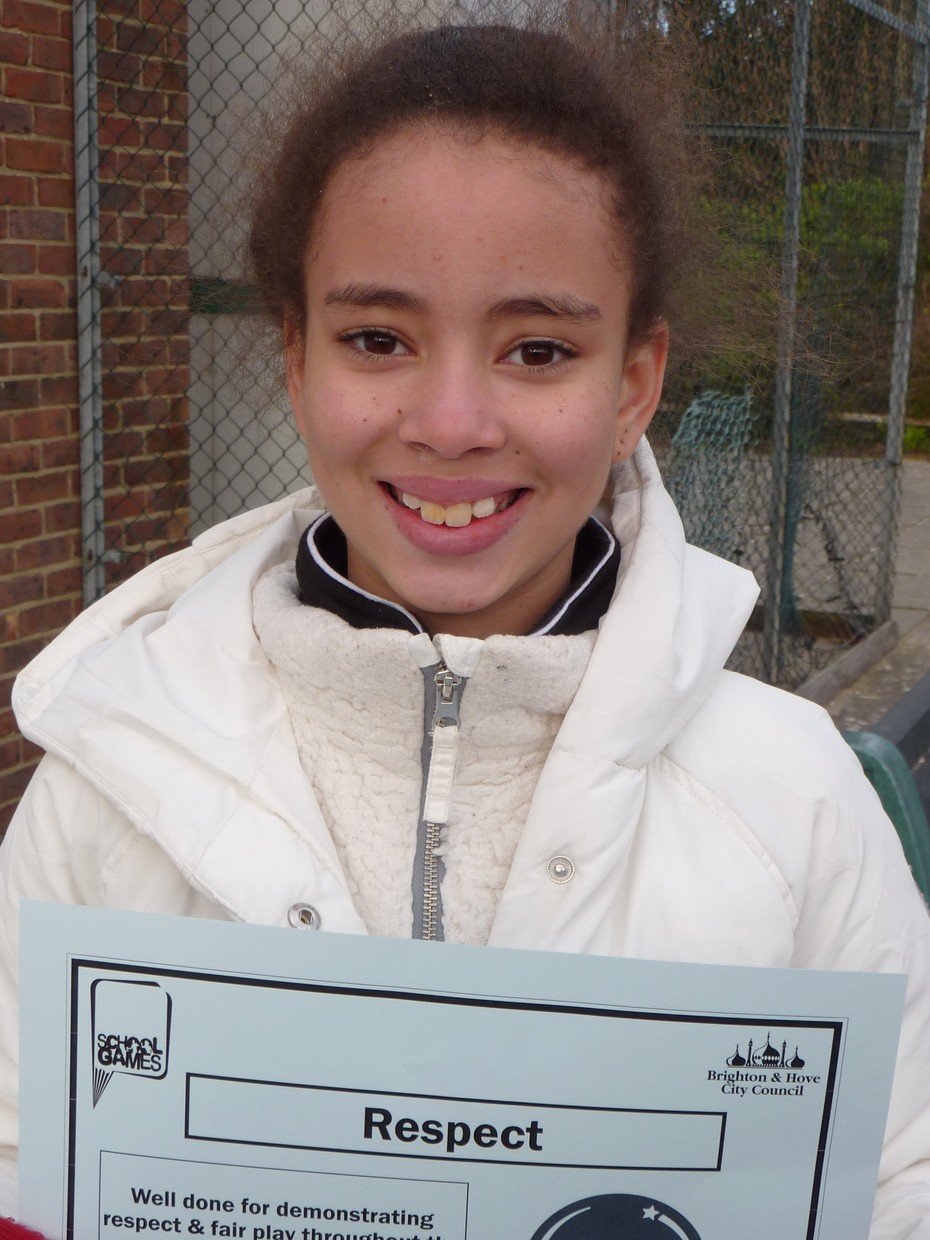 Climbing competition: 14.2.19
Following our successful visit to High Sports at Withdean Climbing Centre recently, we entered a climbing competition at the same venue.
Today, Mrs Greener took our four climbers from Year 6 - Tia, Melody, Macey and Lewis K to compete in five challenges across three disciplines - bouldering / traversing , rope climbing and speed climbing.
Mrs Greener was very proud of all four of our climbers' enthusiasm, skill and good sportsmanship. Well done!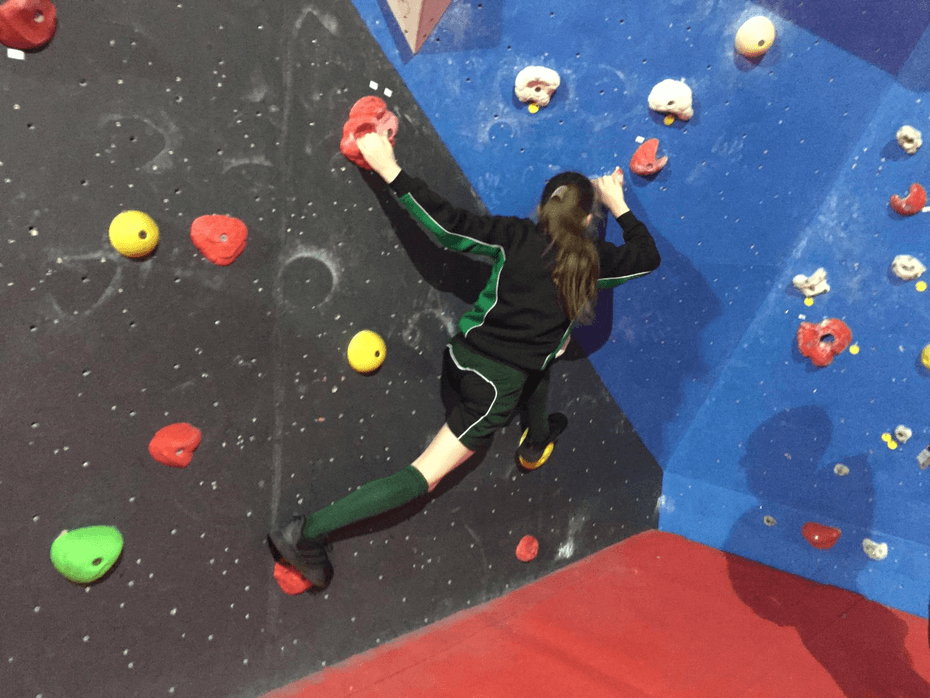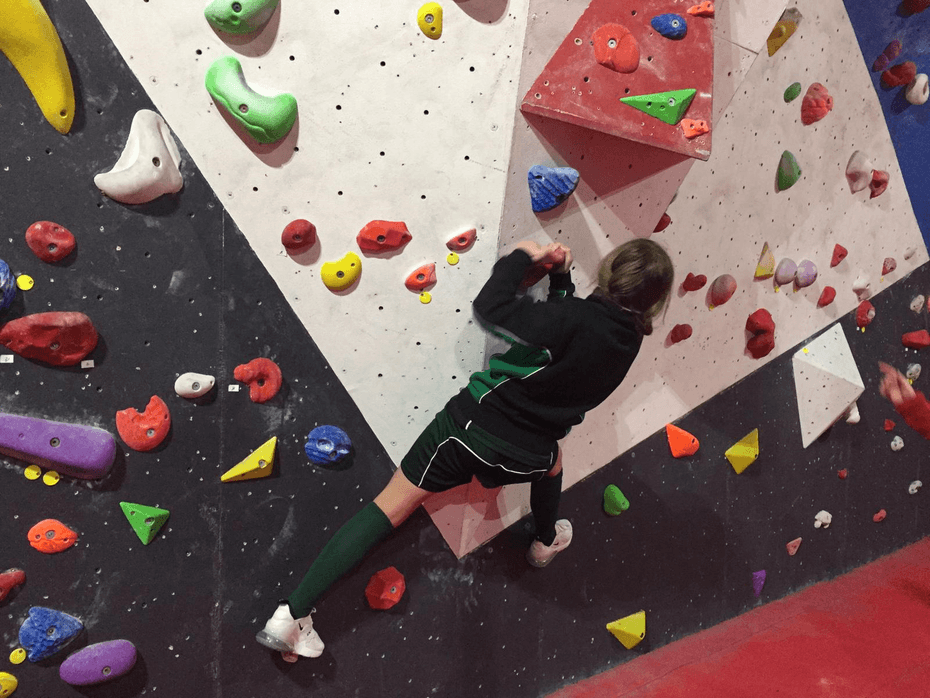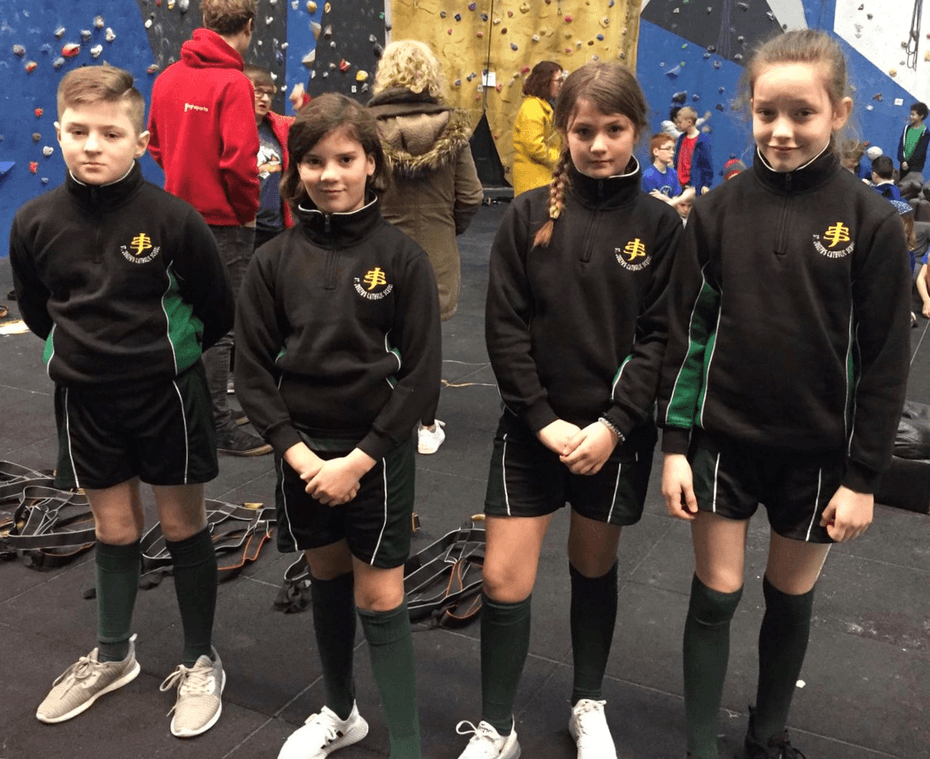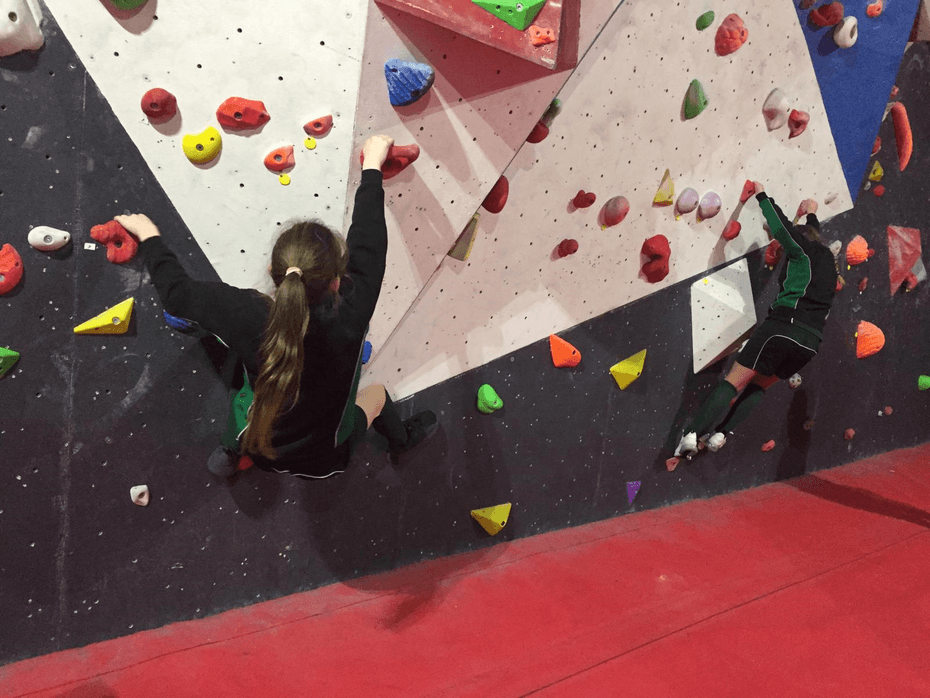 Indoor Cricket: 13.2.19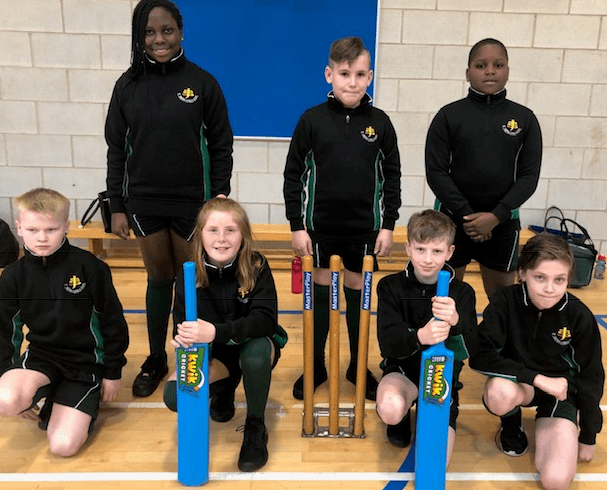 Today we took a team of cricketers to BACA for an indoor KWIC cricket tournament. Five local schools took part in today's tournament. We played four very close and exciting games with some great individual batting, bowling, fielding performances. We also saw some good sporting behaviour and the quality of cricket improved as each game went by. Mrs Foan and Mrs Skinner were very proud of you all.
Well done Jack (captain) Philip, Lewis C, Jalani, Tony, Olivia and Neriah.
Indoor athletics: 23.1.19
We took part in an indoor athletics competition at BACA today. We took 16 Year 6 athletes to take part in a qualifying athletics event. The track events included an obstacle relay, a 1+1 lap relay, a 2+2 lap relay, an over/under relay, a 4 x 1 lap relay and a 6 lap Paarlauf. The field events included a chest push, a standing long jump, a triple jump, a vertical jump and a speed bounce challenge.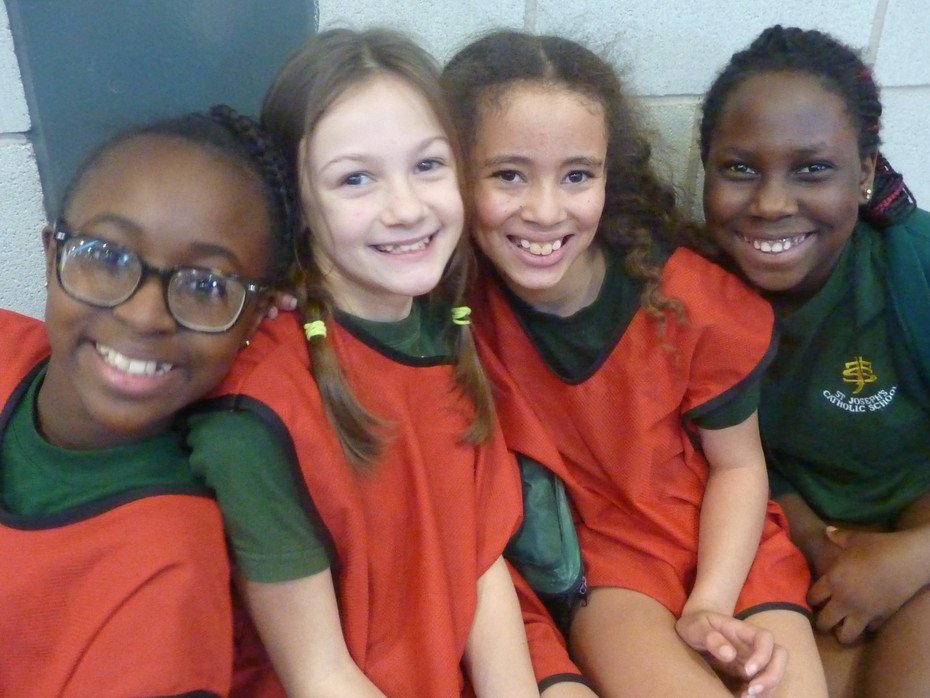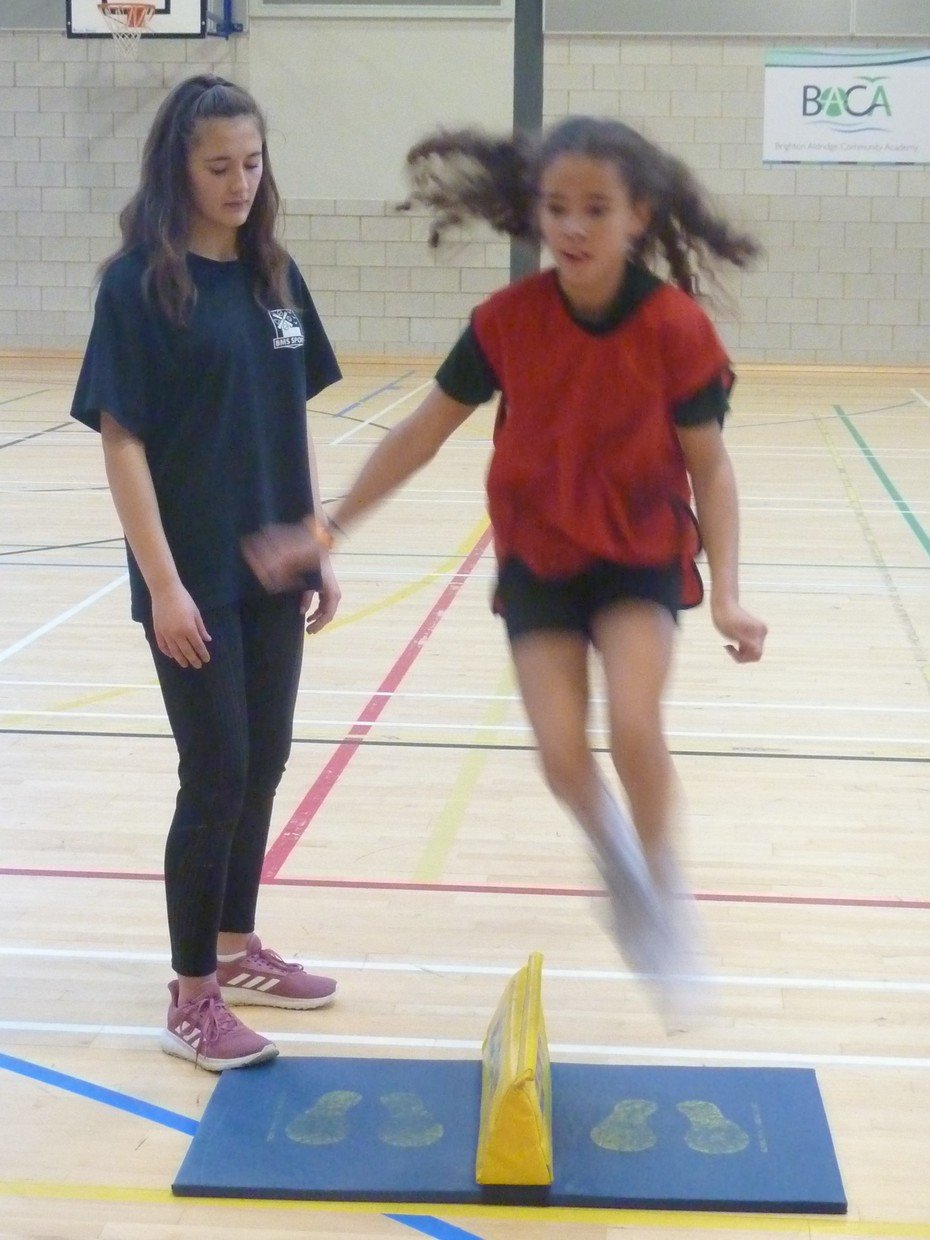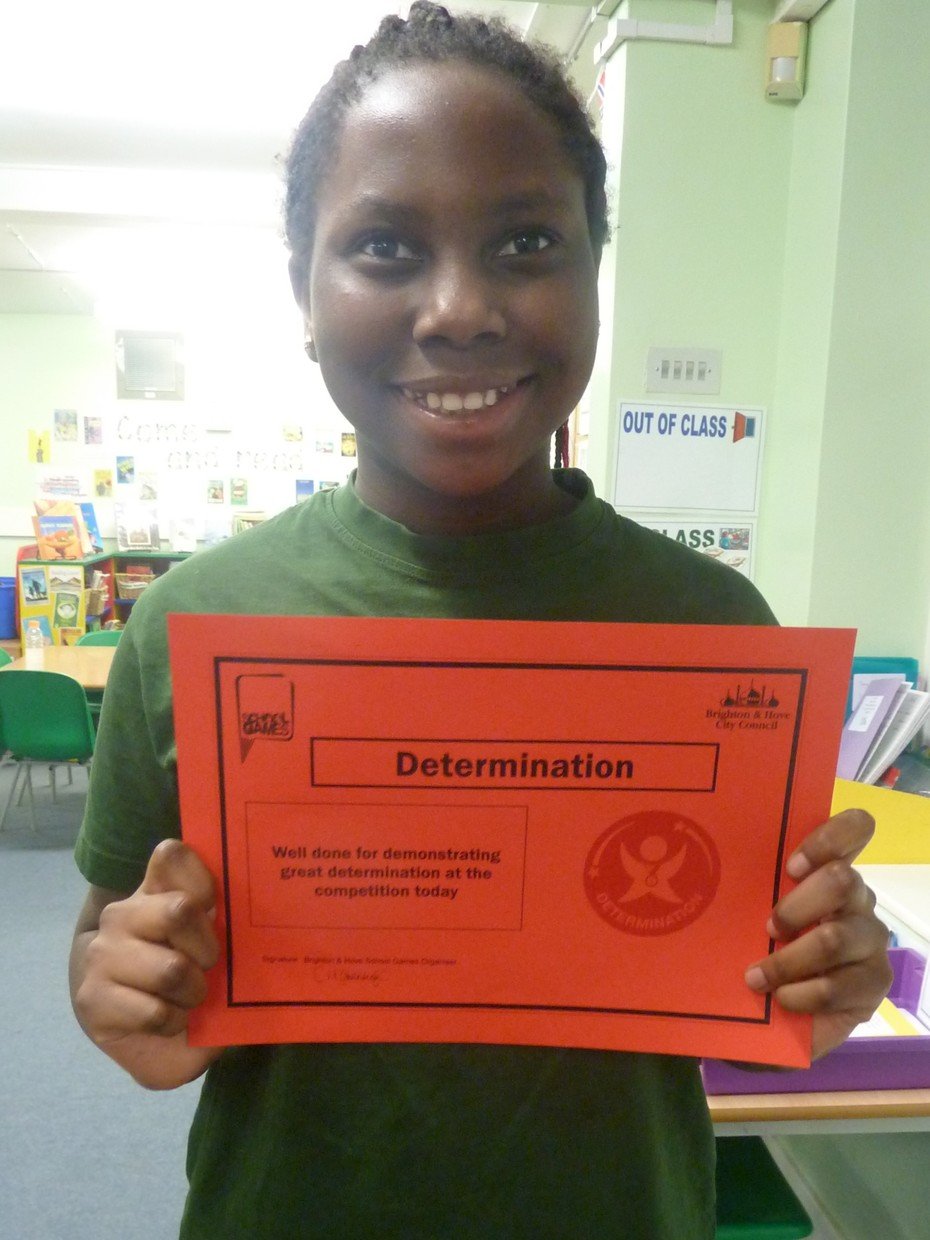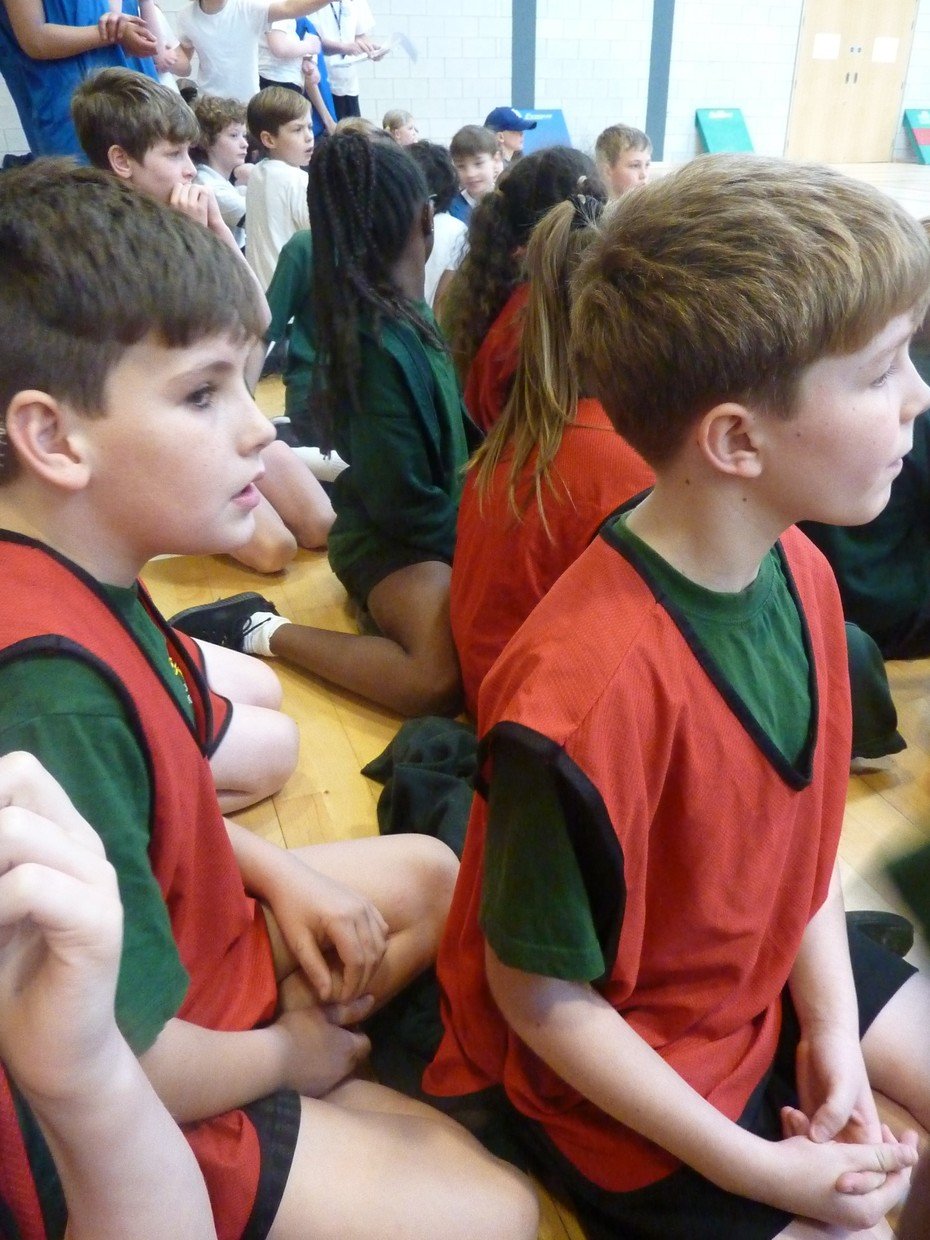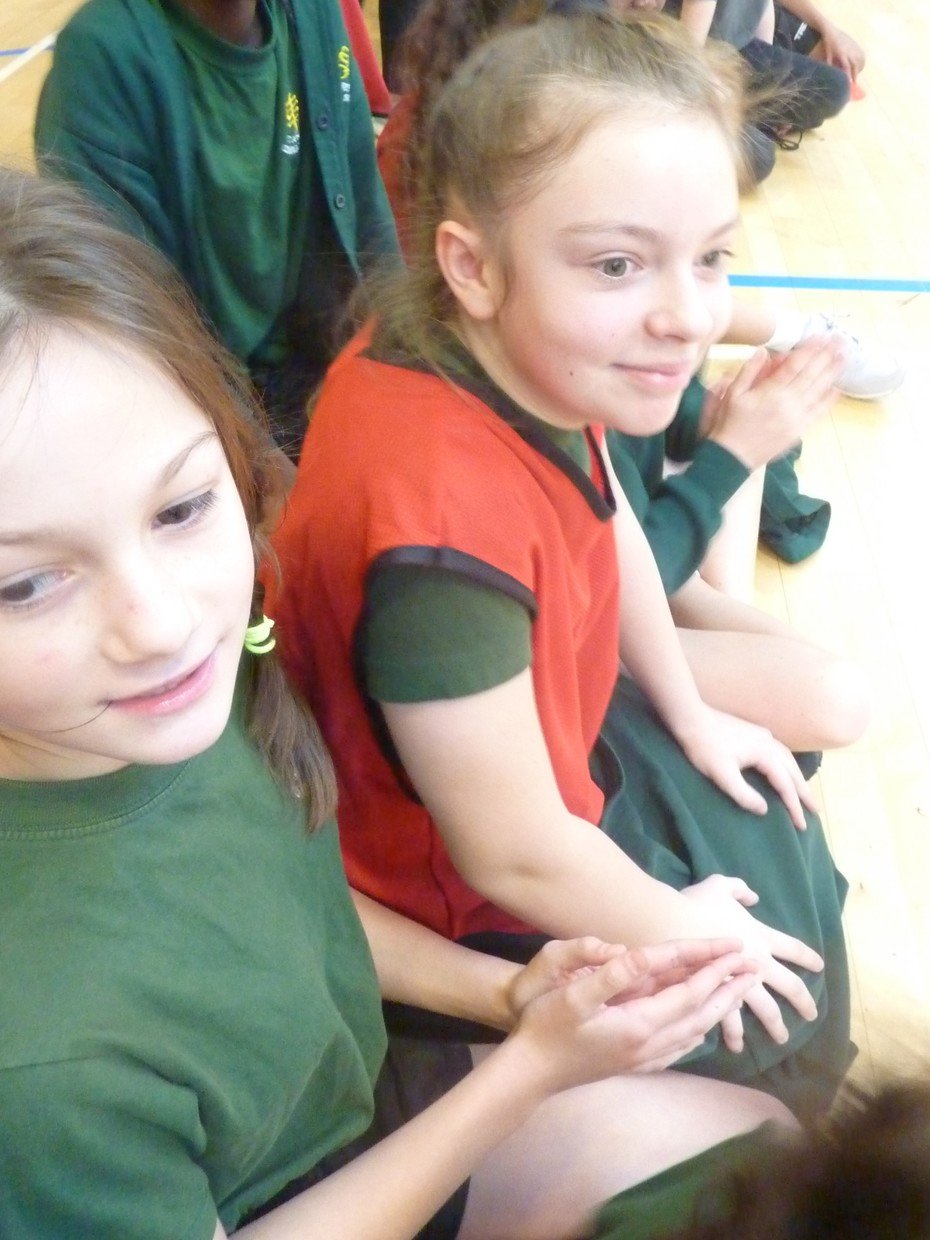 Mrs Foan and Mrs Skinner were so impressed by all of our competitors. We had several "places," but more importantly we saw great determination, resilience, good sportsmanship and team spirit. Thank you children - you gave it your all and behaved excellently and were very supportive of each other.
One child was picked out for a determination award from the 160 competitors and today Neriah was recognised for her good sporting skills - for being determined when things didn't go her way and for not giving up. Well done Neriah - we were so proud that you were chosen for this award.
_________________________________________________________________
Key Steps Gymnastics: 5.12.18
Today, we took a squad of eight gymnasts to Dorothy Stringer School for a gymnastics competition. The children had to take part in three different disciplines - body management, the vault and a floor exercise. Our pupils finished 4th out of eight schools and displayed fantastic skills, flexibility and great sportsmanship.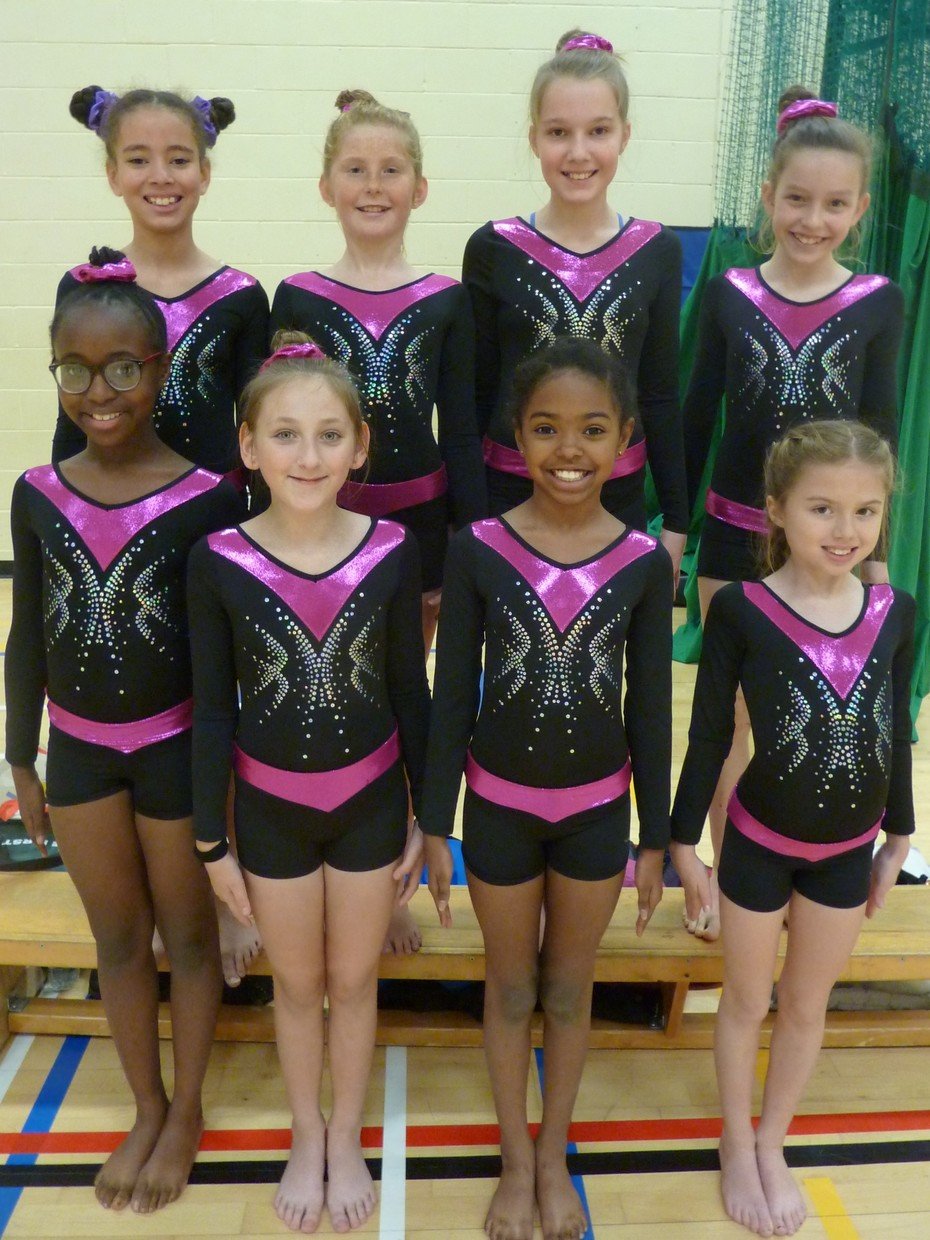 Well done to Esmae, Olivia, Holly, Melody, Belinda, Angelica, Keirah and Gabriella.
___________________________________________________________________
Cross Country:21.11.18
Today we took 13 cross country runners to a windy, but warmer than usual, Waterhall! Well done to the Year 5 and 6 boys and girls who braved the elements and took part in the 1.35 mile race around the fields at Waterhall. The course was hilly and muddy and there were over 300 children (sometimes over 350) in each race!
It was obvious to see the impact that the daily mile has had this year on the children's fitness levels and stamina, so well done to everyone for completing the course. We just need to practise running up hills before next year's competition!
Mr Muschamp and Mrs Cox were very proud of your determination. Each of our competitors gave it their best and were encouraging and supportive of each other. Special mention must go to Esmae who finished 103rd in the Year 6 girl's race.
Today, also gave our new minibus its first outing!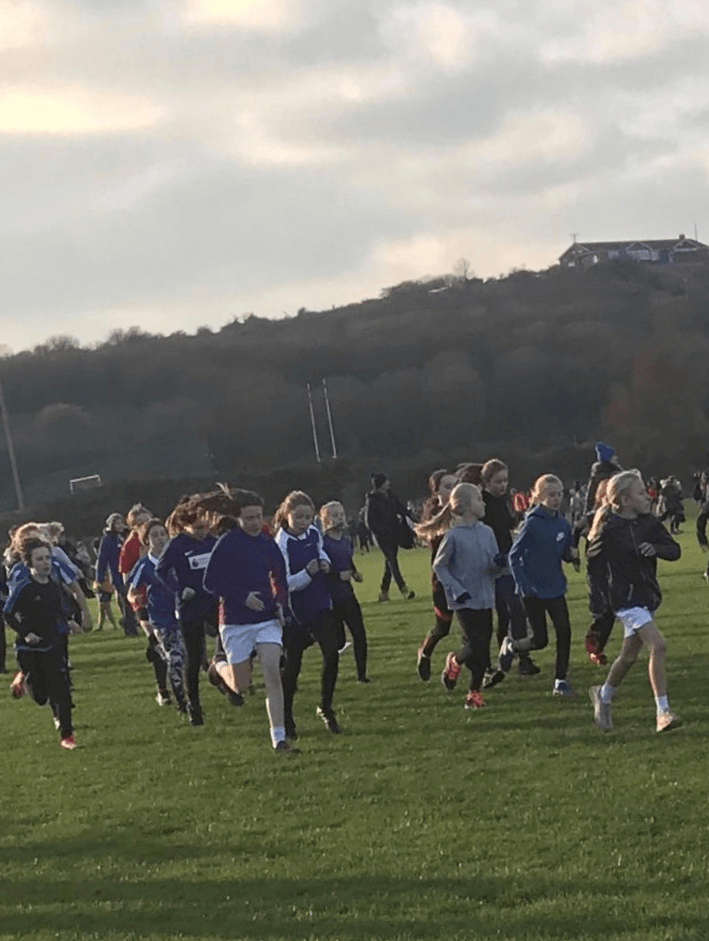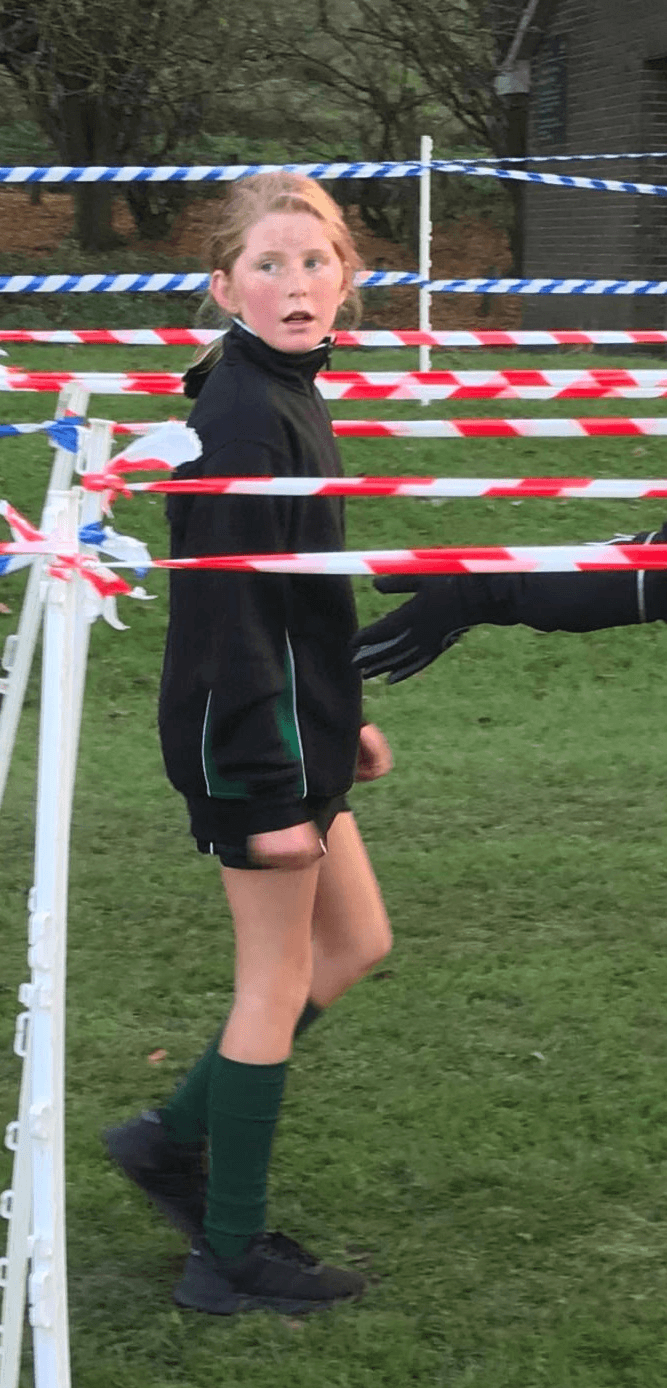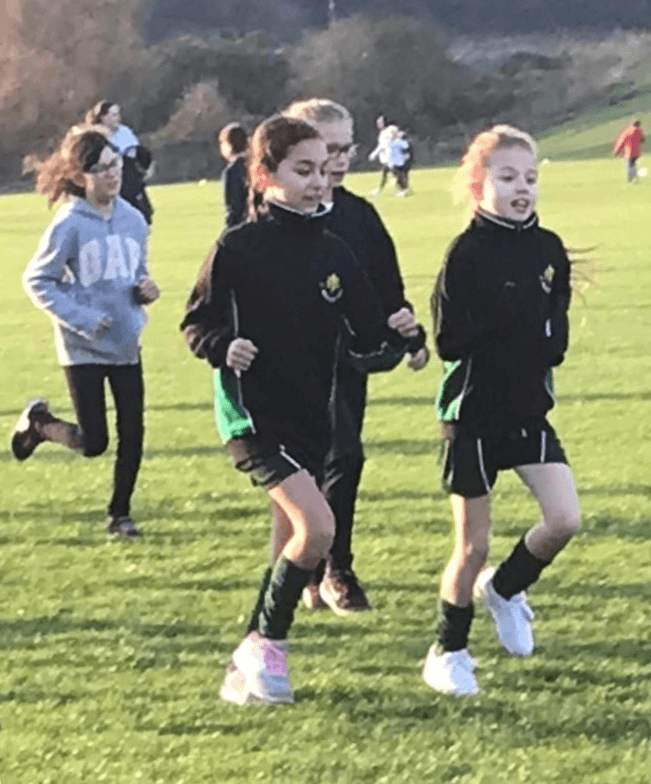 Well done Maison, Jack, Lewis C, Philip, Esmae, Olivia, Macey, Tia, Keirah, Gabriella, George, Eloany and Louie.
Rugby Festival : 3.10.18
Today, we took a team of Year 6 players to a tag rugby festival at Waterhall. The morning started off with a some warm up activities which reinforced the skills needed in tag rugby. The children then played three matches against other local schools. We won two of our matches, only just losing the third.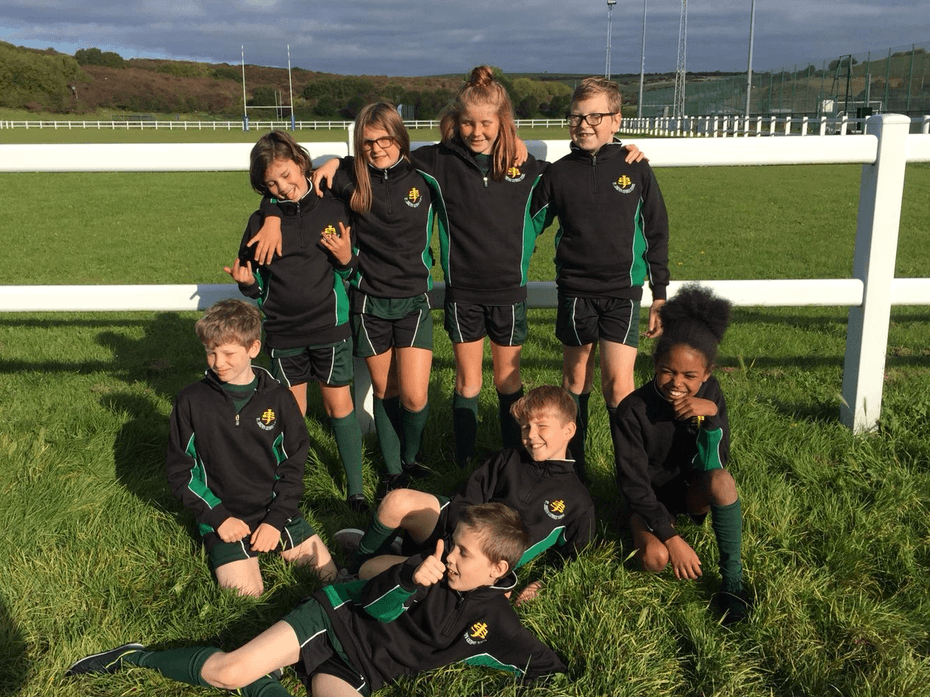 There were some excellent individual performances. Miss Pippa and Mrs Greener were very proud of everyone today. The children were supportive of each other and showed great team spirit and excellent sportsmanship. Their skill and behaviour matched the smart new St Joseph's kits that the children wore!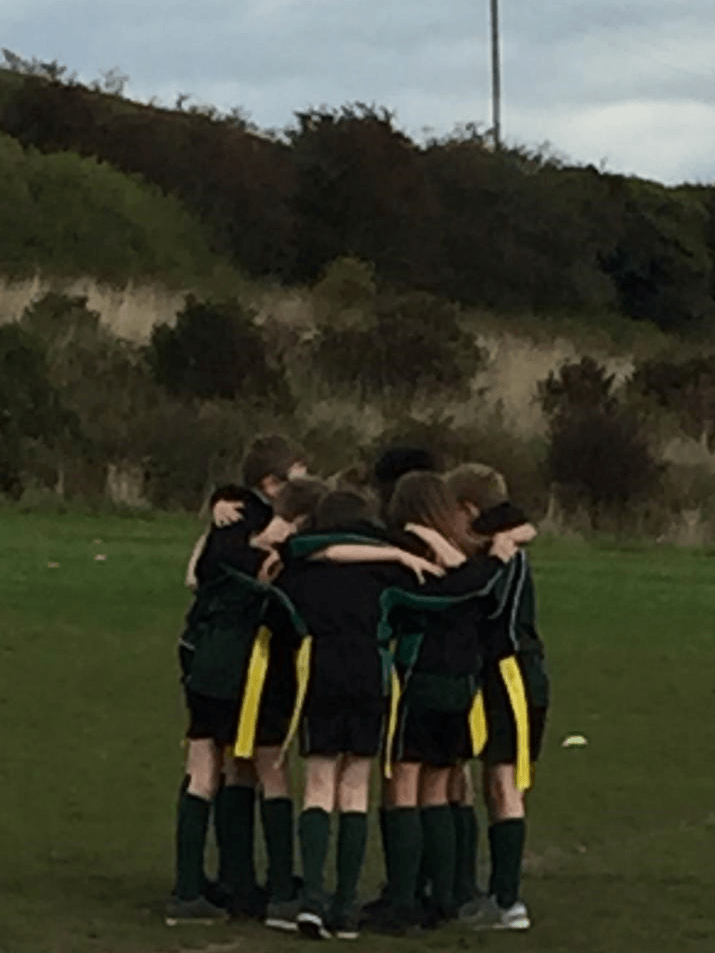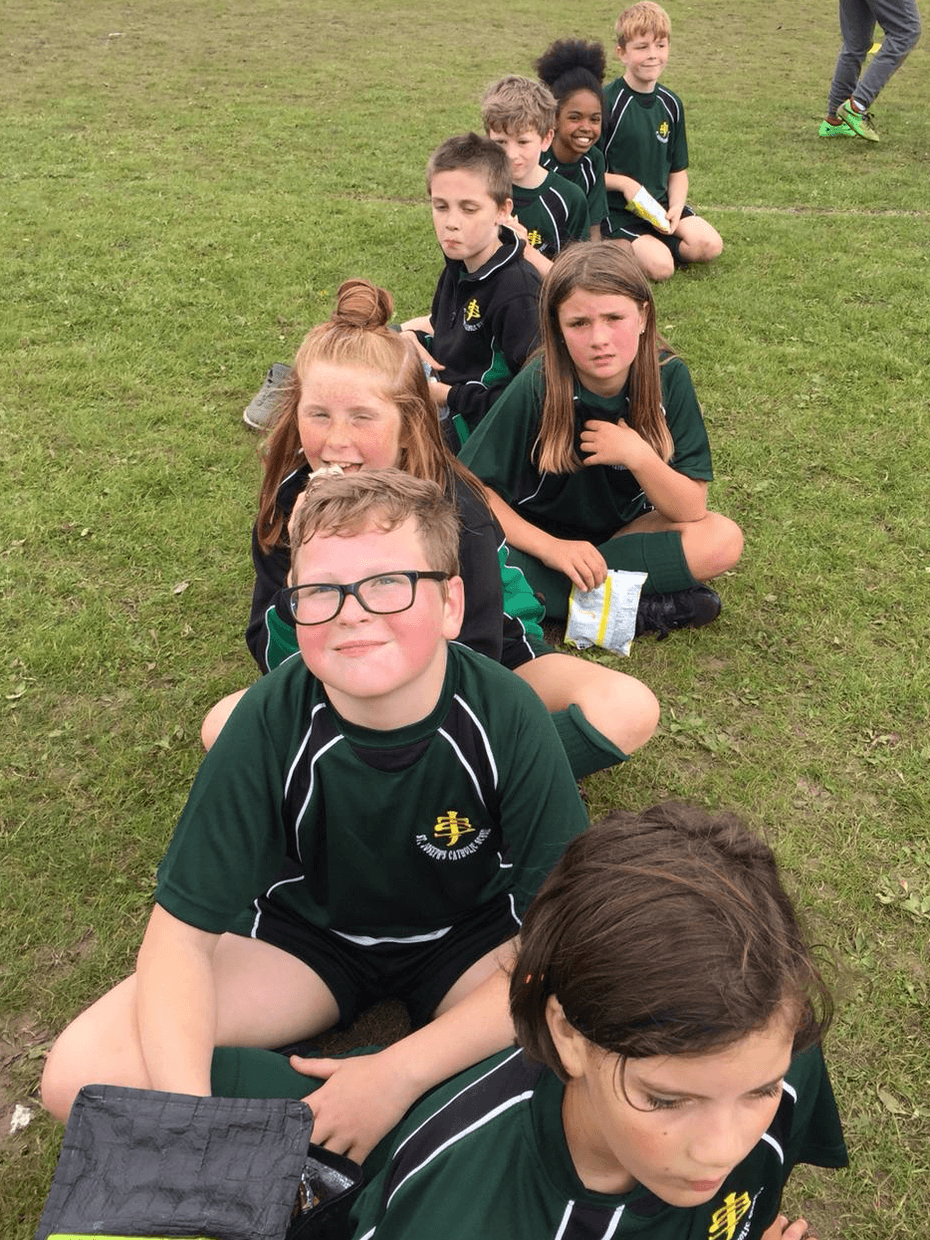 Well done Jack, Macey, Arijus, Tia, Maison, Keirah, Philip and Olivia. What a team!
Click HERE for our pre-match team motivation.
_______________________________________________________________
Level 1 Bike Ability: 26.9.18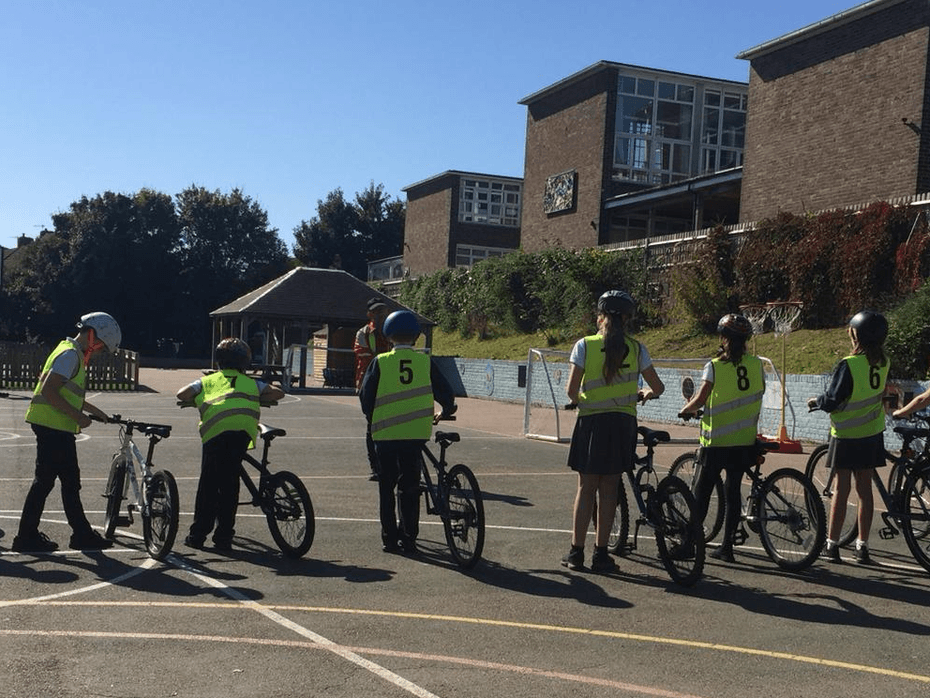 Some of our Year 6 pupils took part in the first day of Level 1 Bike-Ability training this week. Pupils learn to control and master their bikes in the safety of the school playground.
Day 2 of the training will take place on Wednesday 10th October and for those children who achieve Level 1, Level 2 training will be available in the Summer Term.
________________________________________________
2017-2018 was yet another amazing sporting year.
KS2 Sports :13.7.18
Here are some more pictures of our very successful KS2 Sports Day which was held at Varndean School and sponsored by "Perfectly Clear."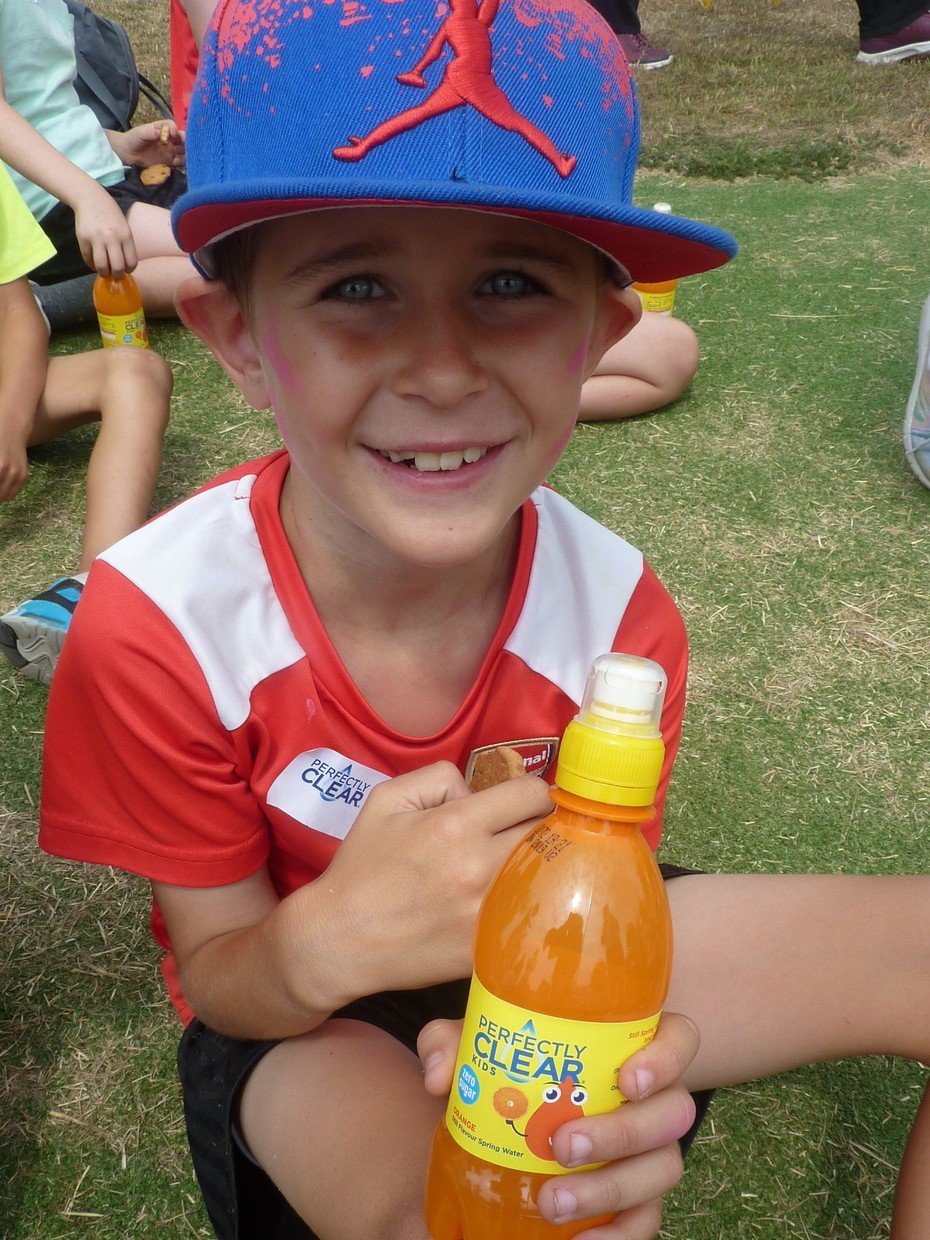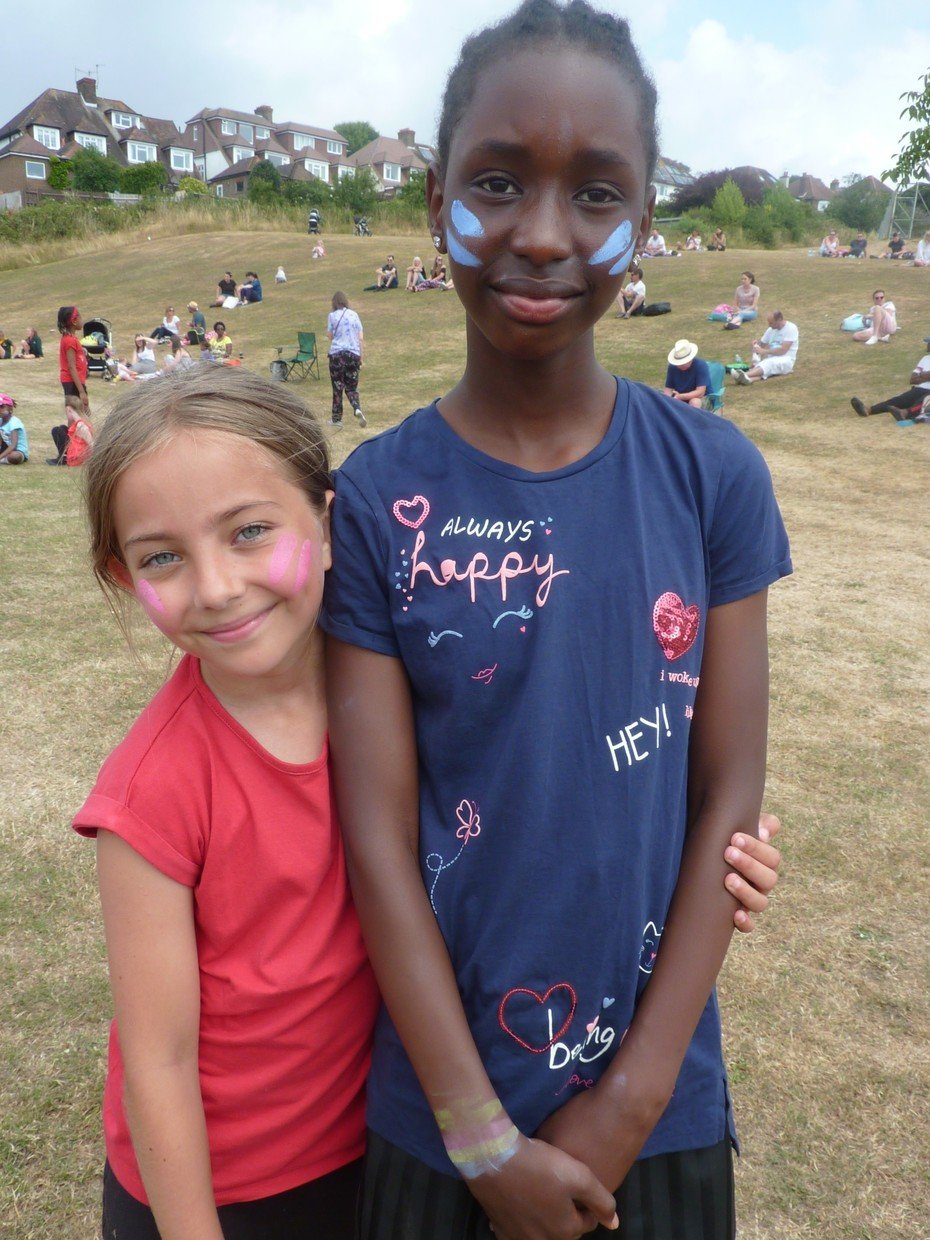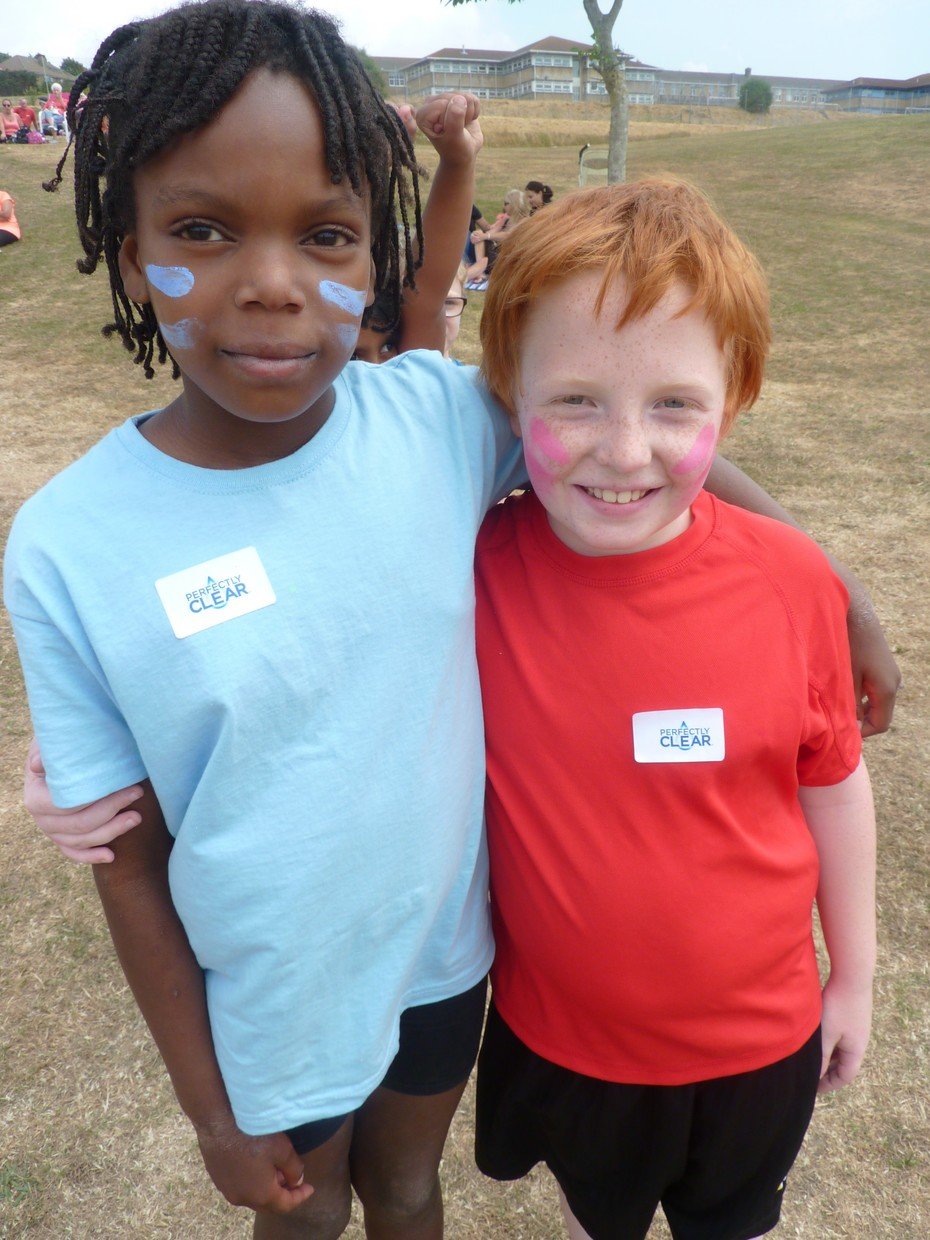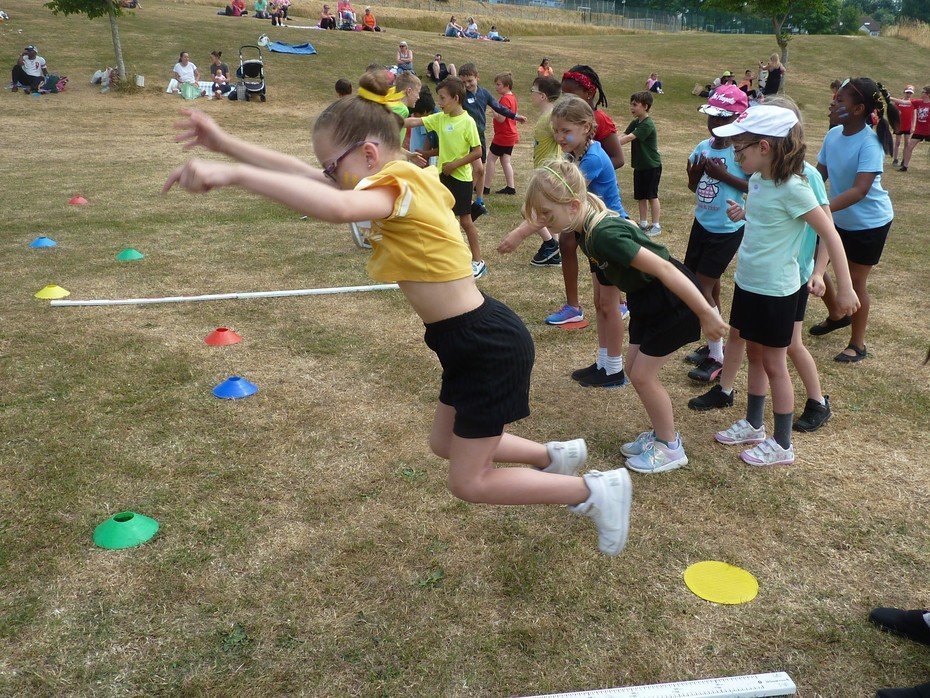 ______________________________________________
Withdean Athletics : 20.6.18
We have some wonderful athletes at St Joseph's School and more importantly we have determined, resilient children who support and encourage each other.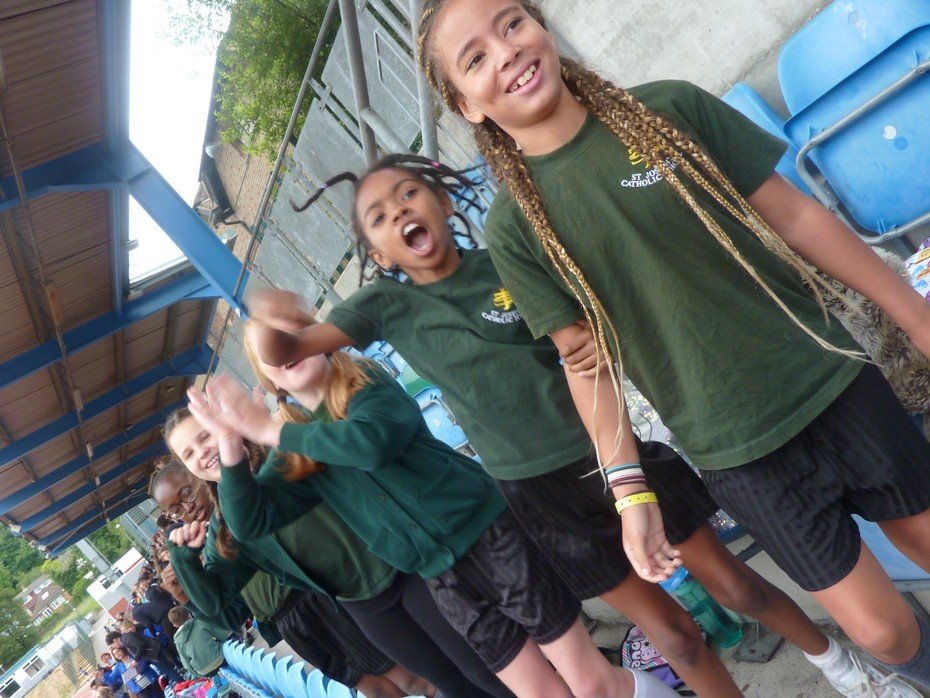 Some of our great supporters.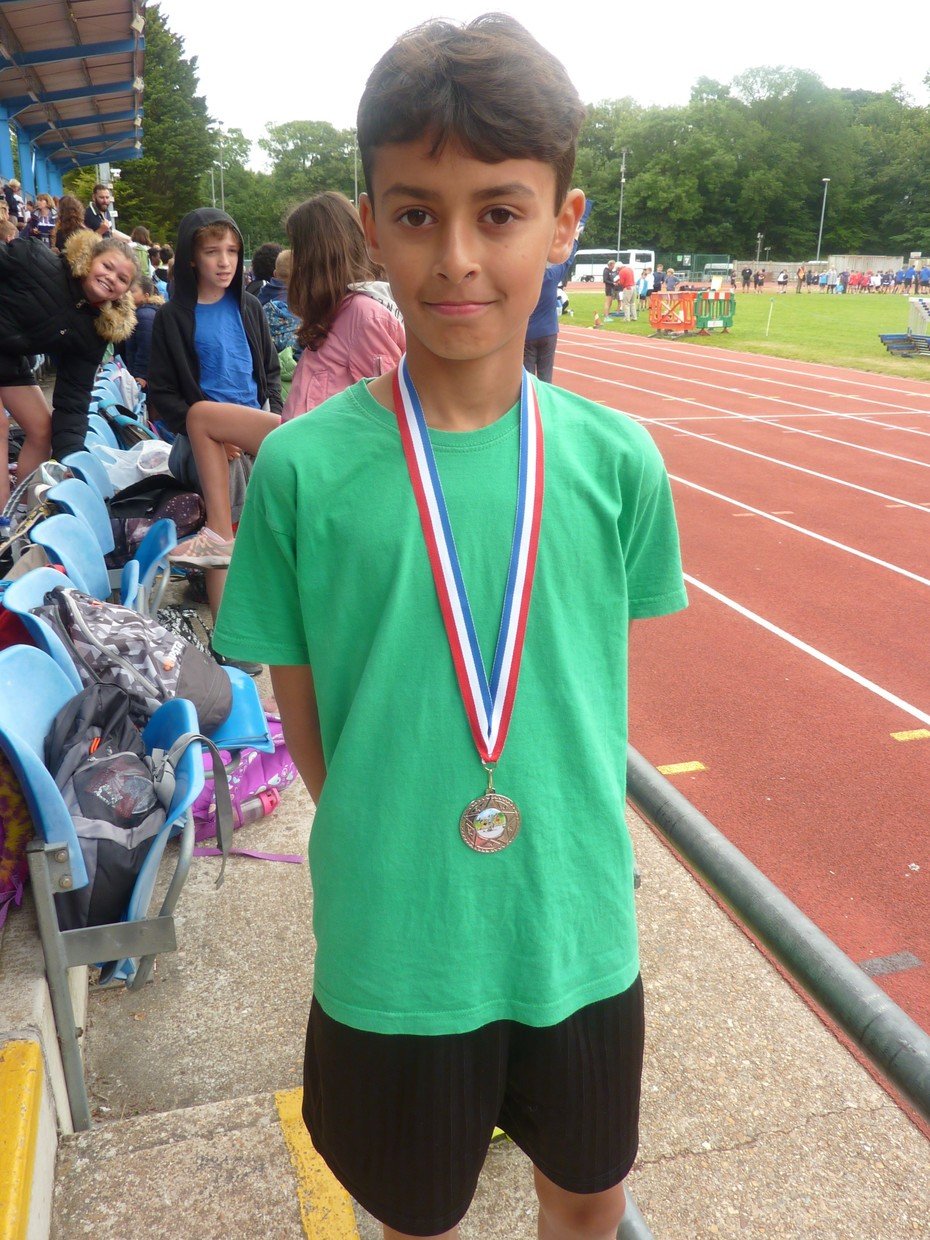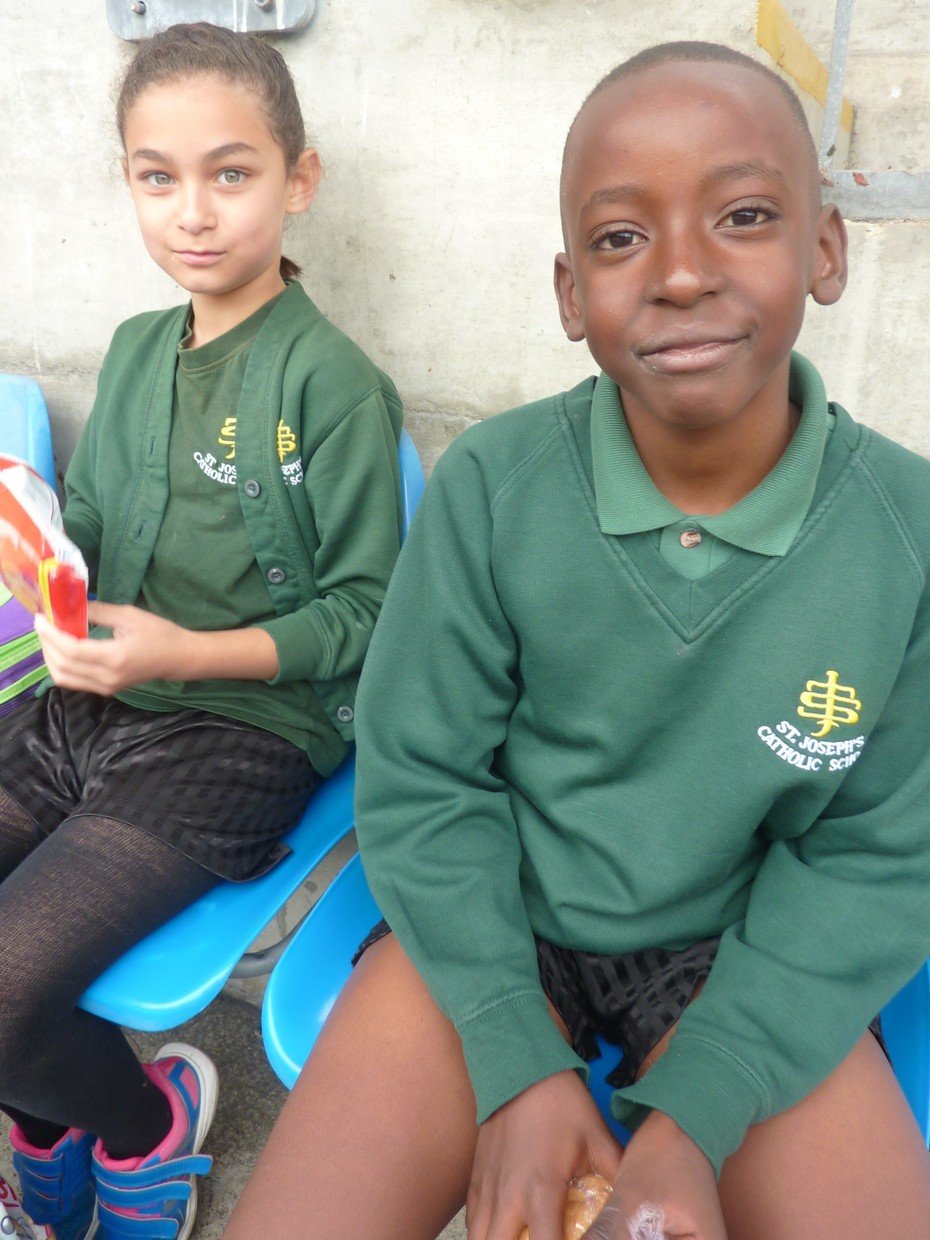 Toby - 2nd in 75m sprint. Our competitors waiting in the wings!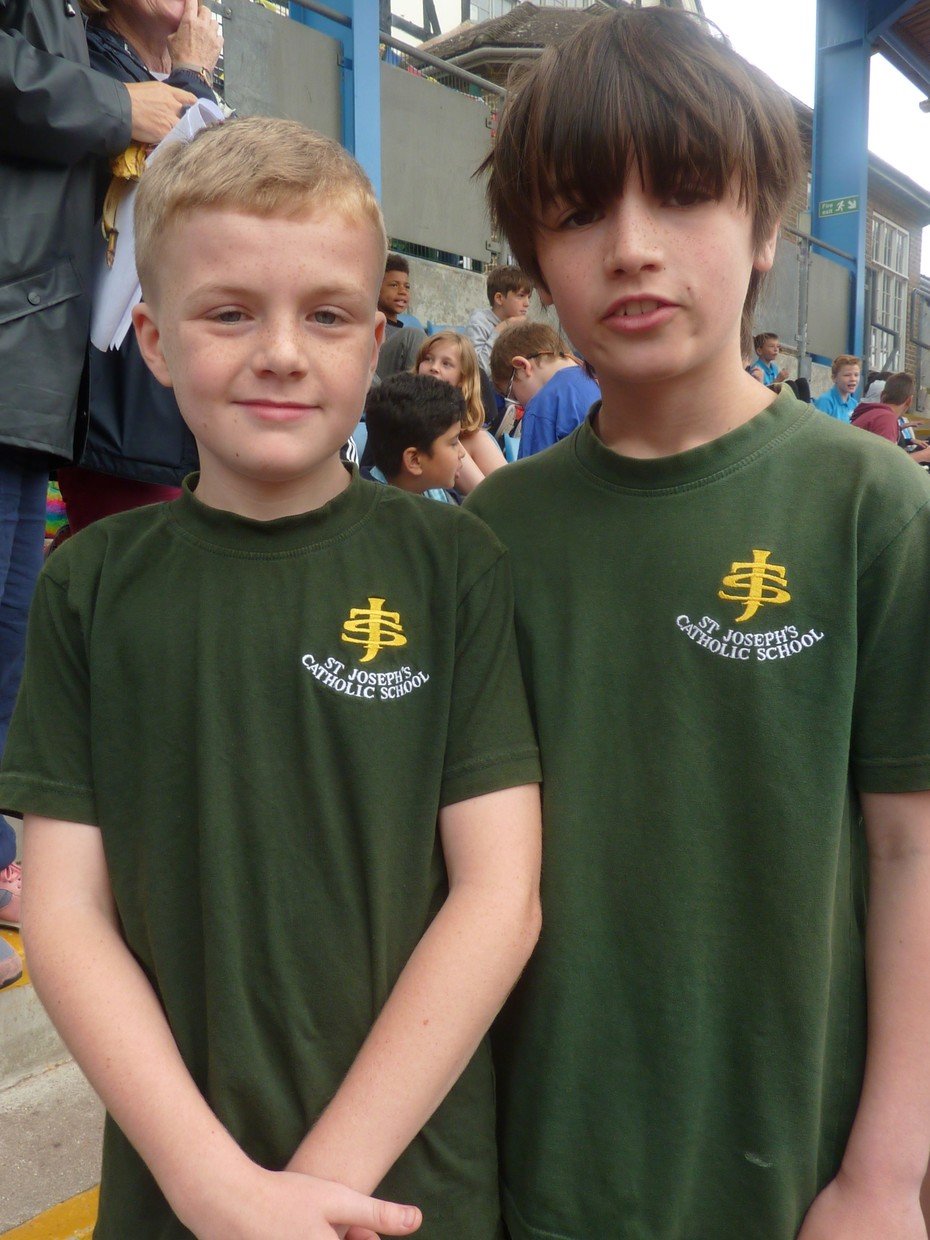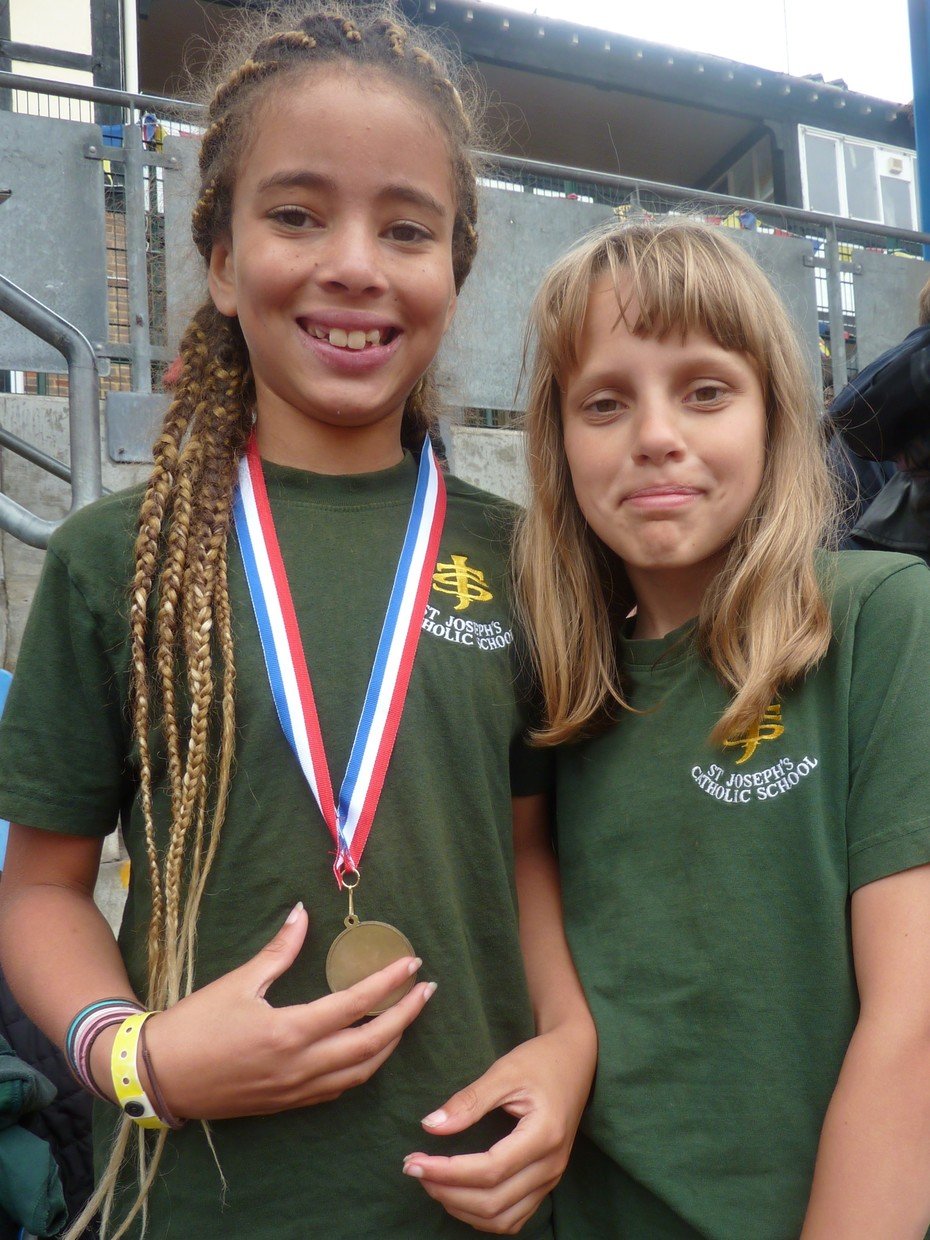 Our long distance runners.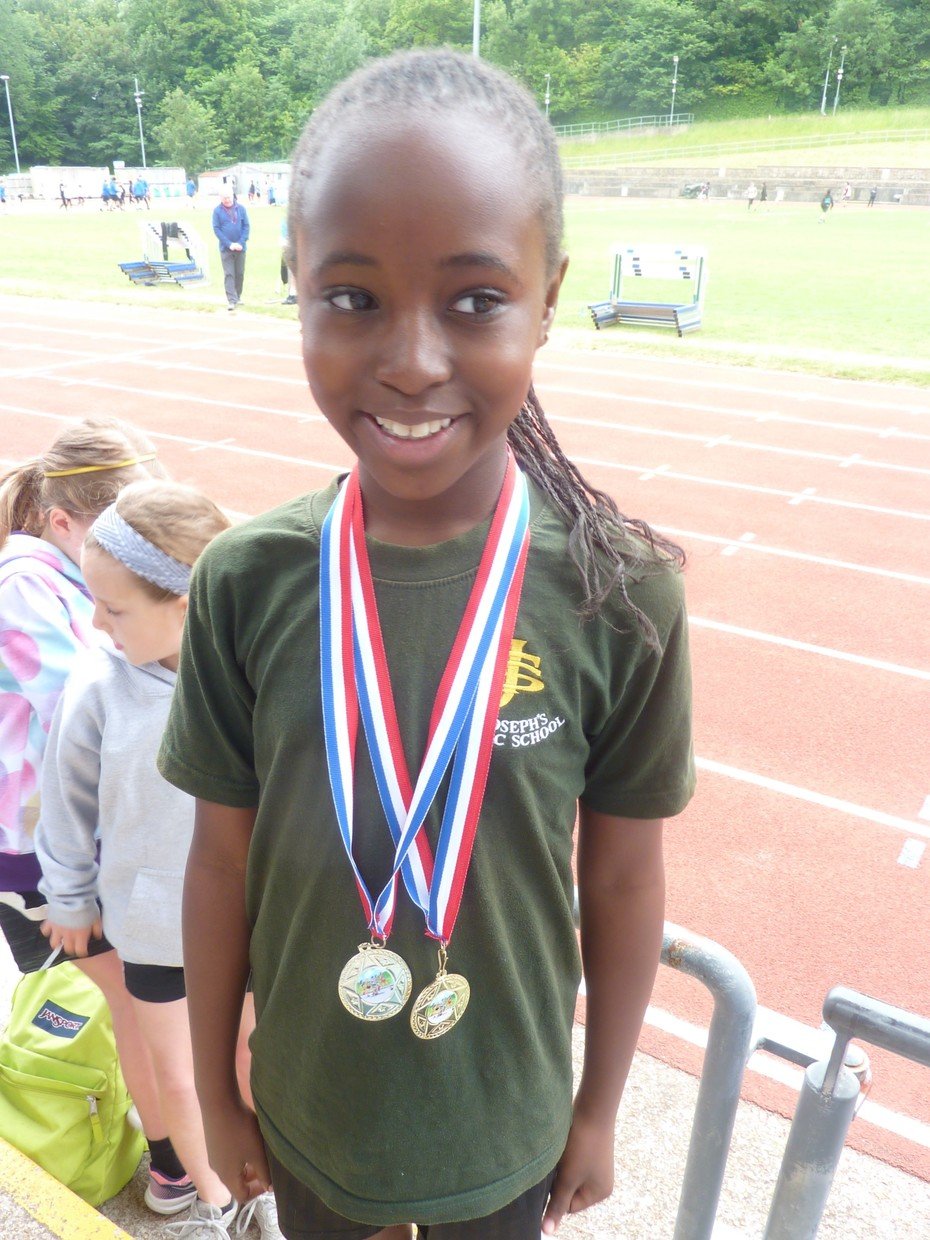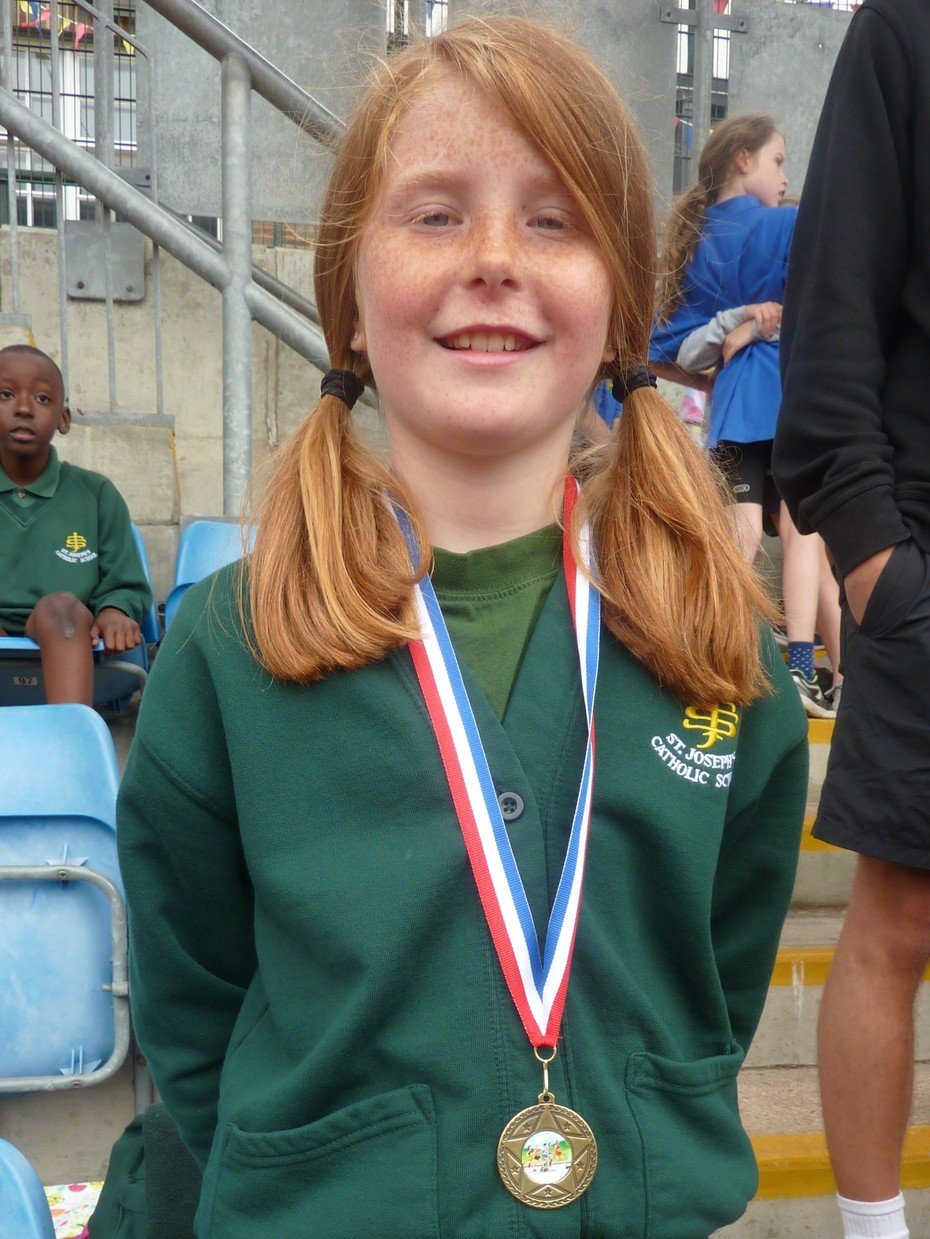 Belinda - 1st in the 75m sprint and 1st in long jump. Olivia - 3rd in Vortex Howler throw.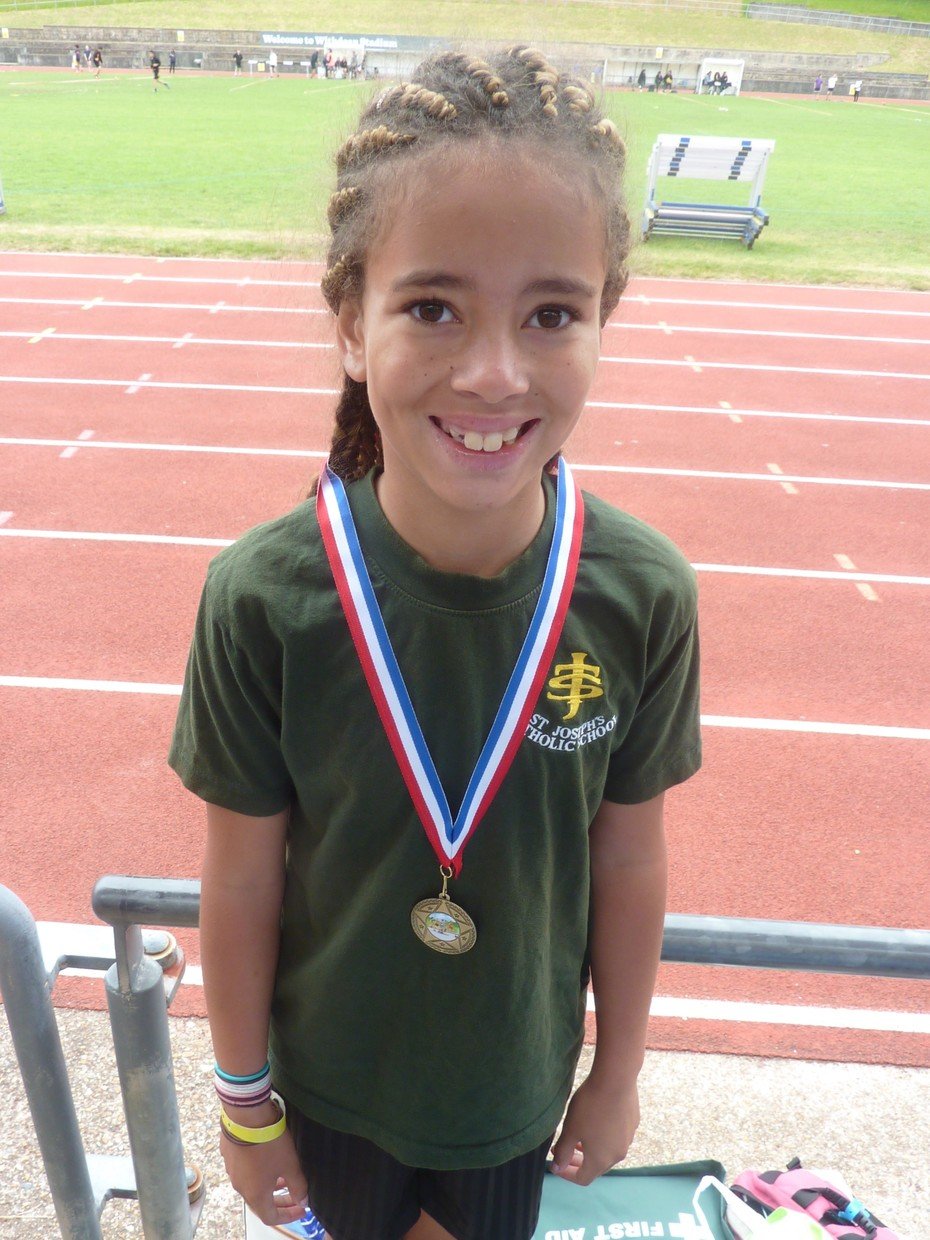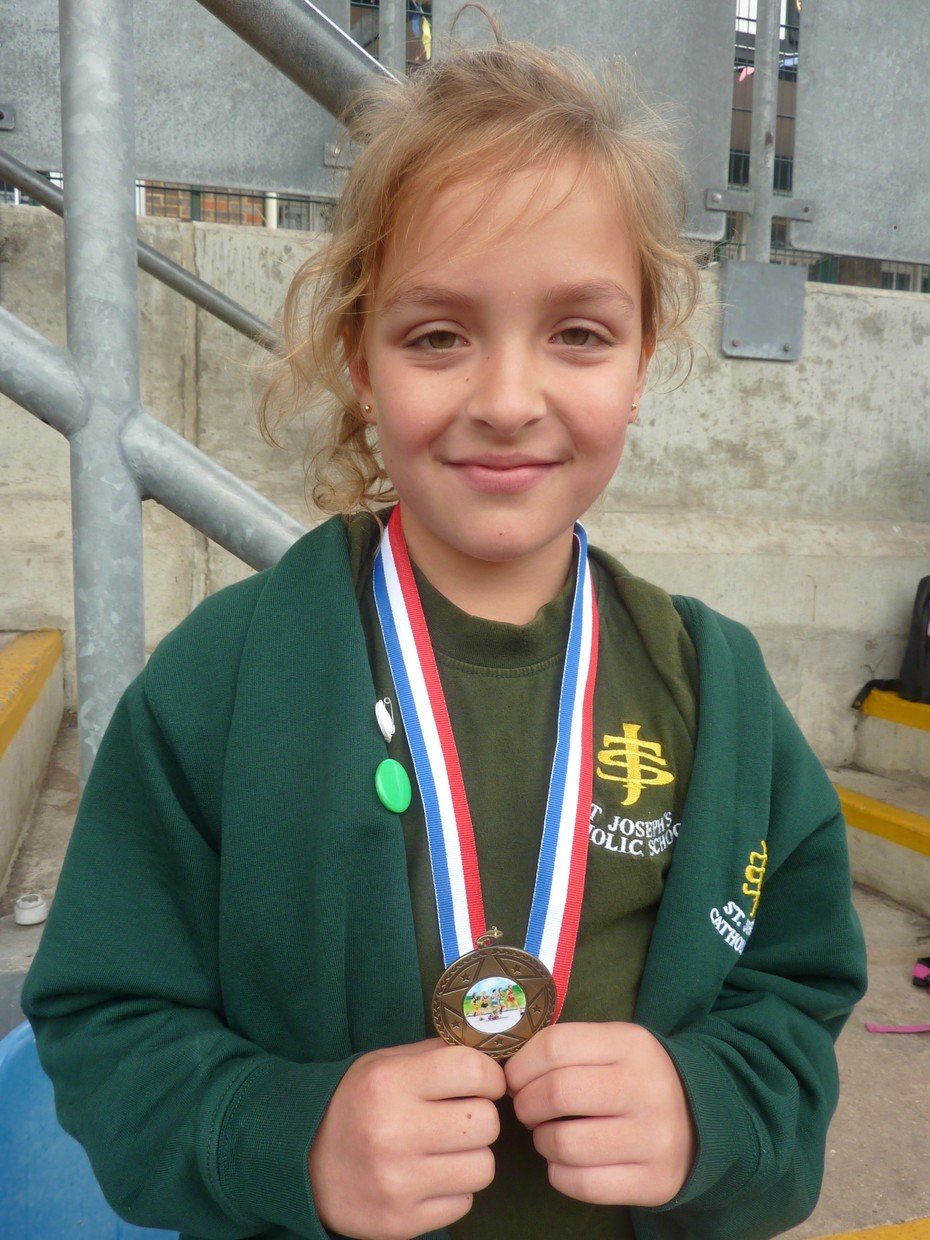 Esmae - 3rd in 75m sprint and Billie-3rd in 60m sprint.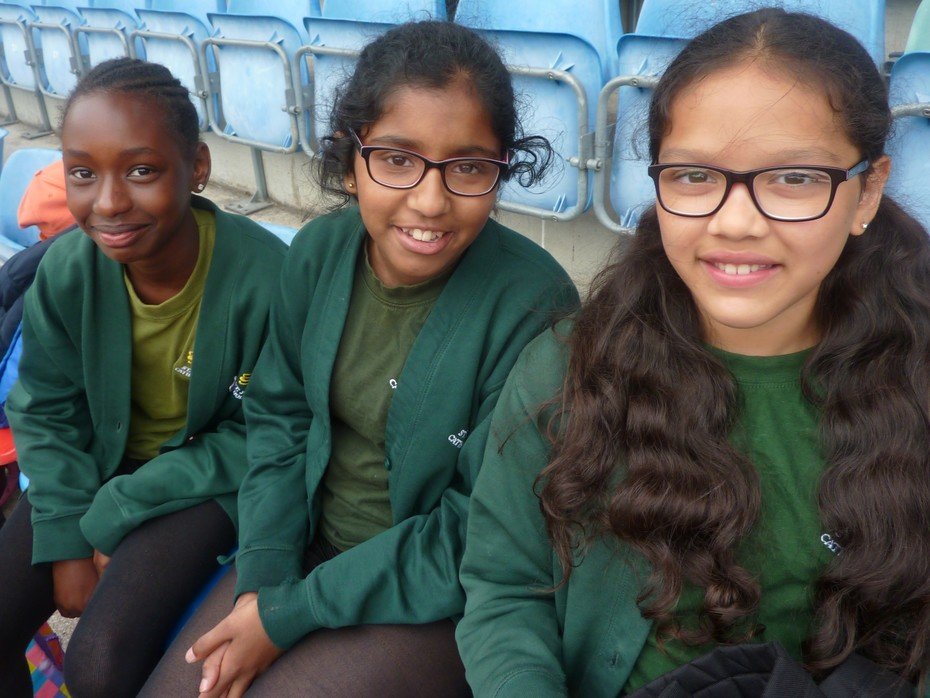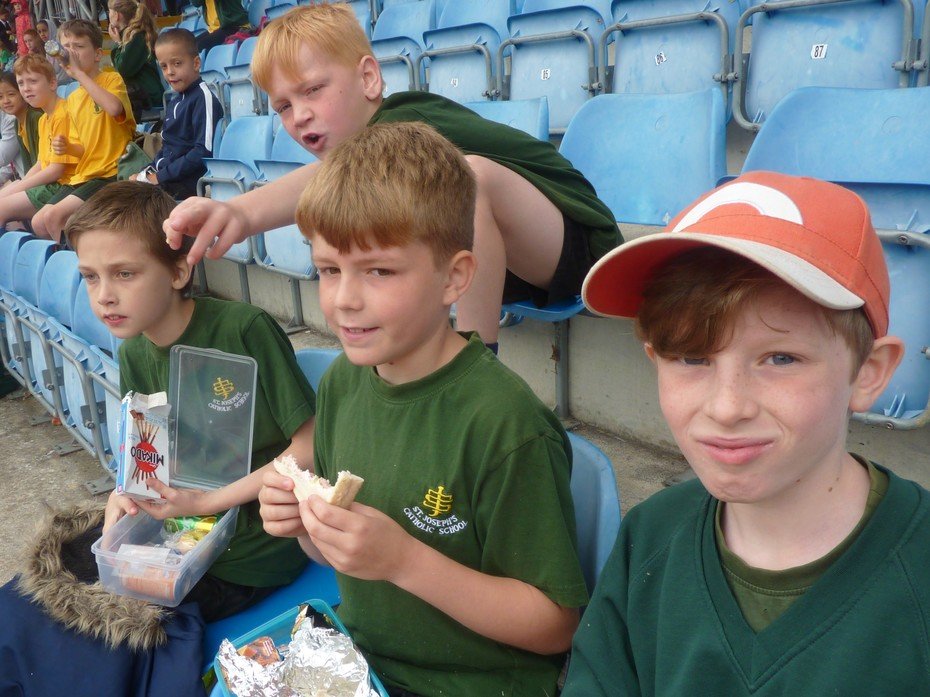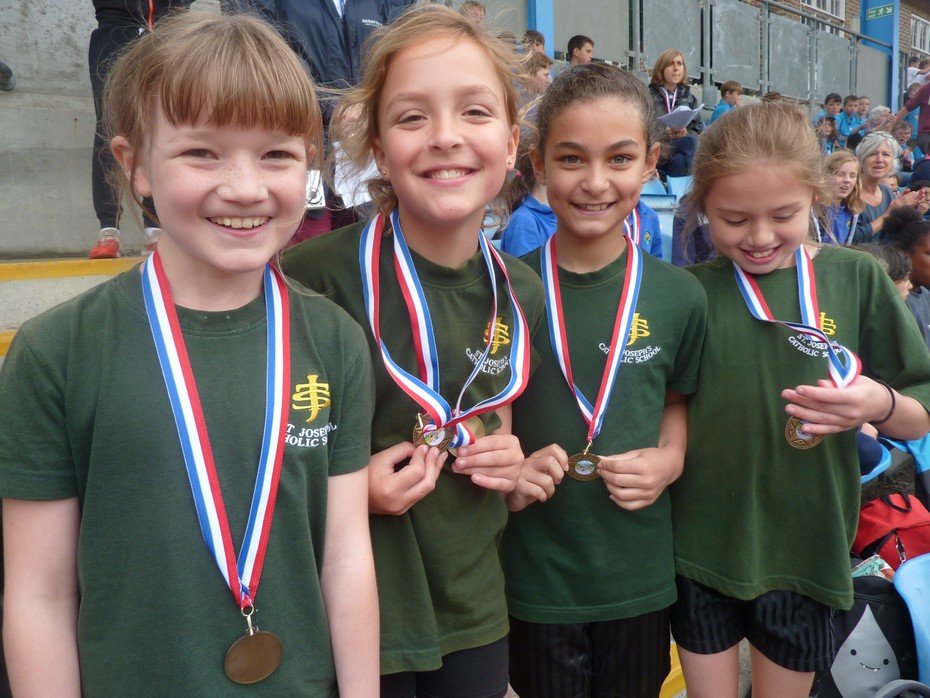 Year 4 girls' relay winners!
____________________________________________
Girls' Cricket tournament: 15.6.18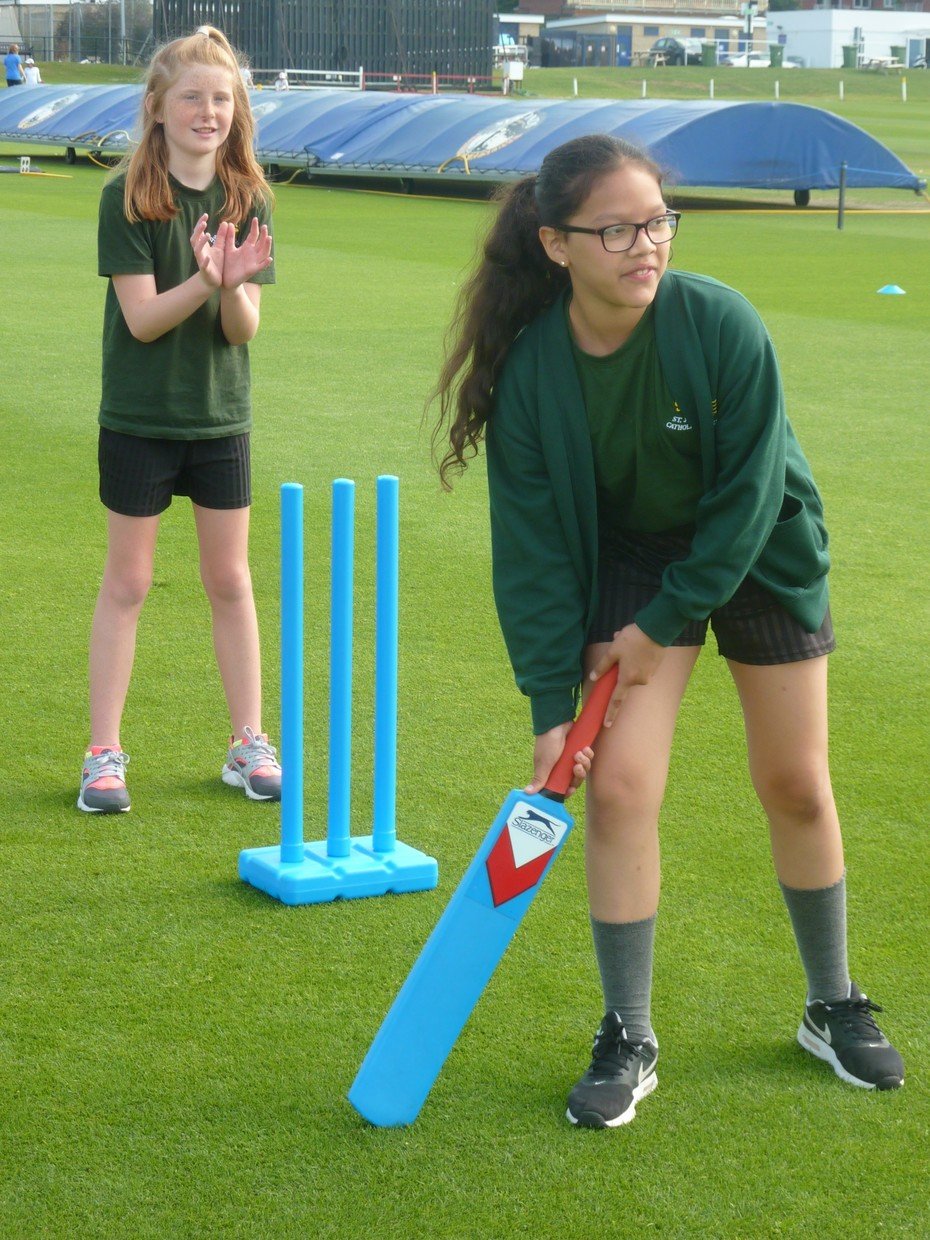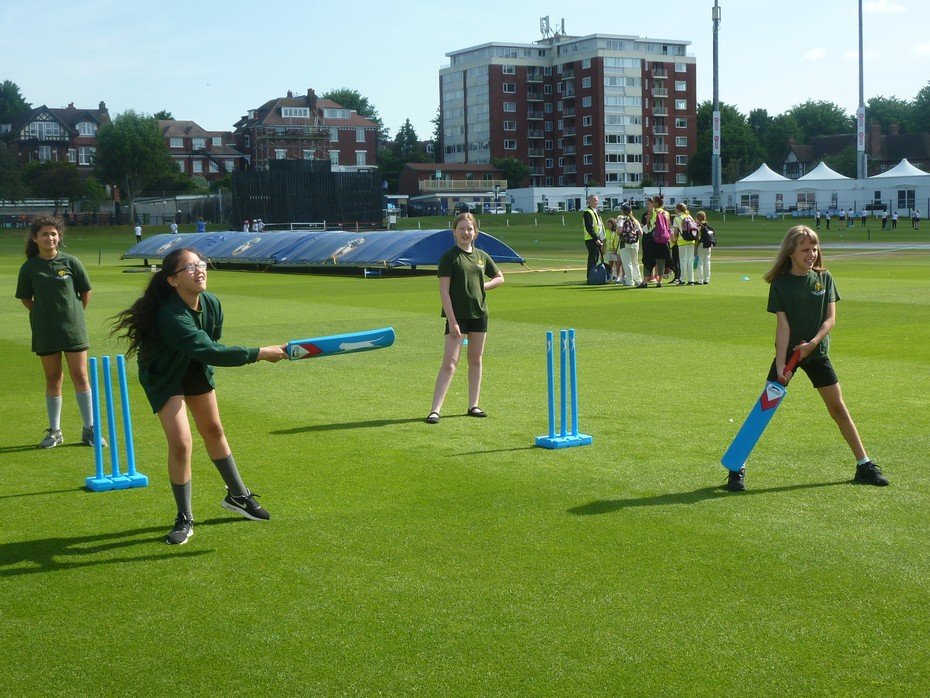 Practising our batting, bowling and fielding.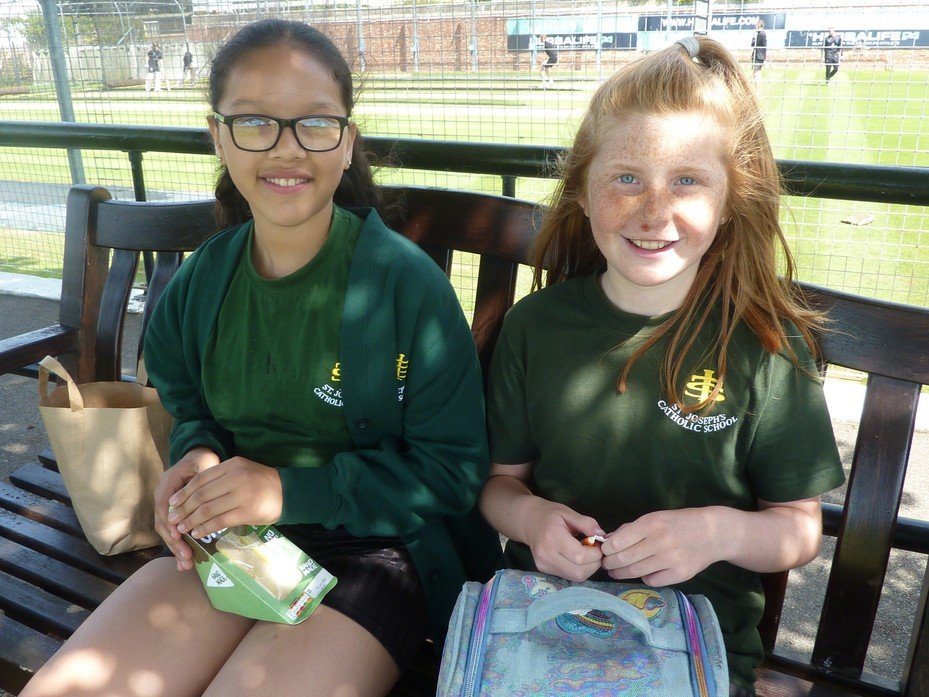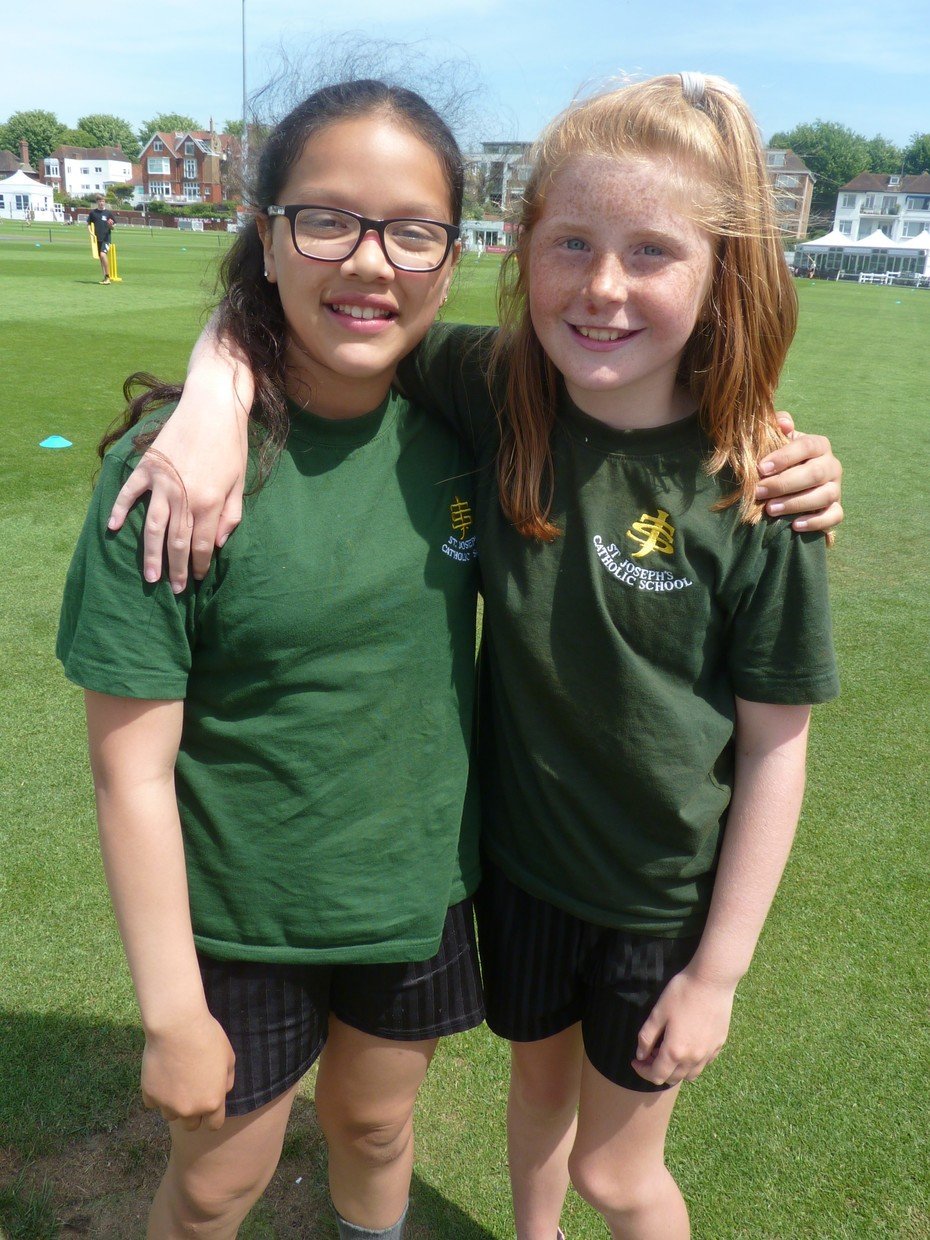 Lunch break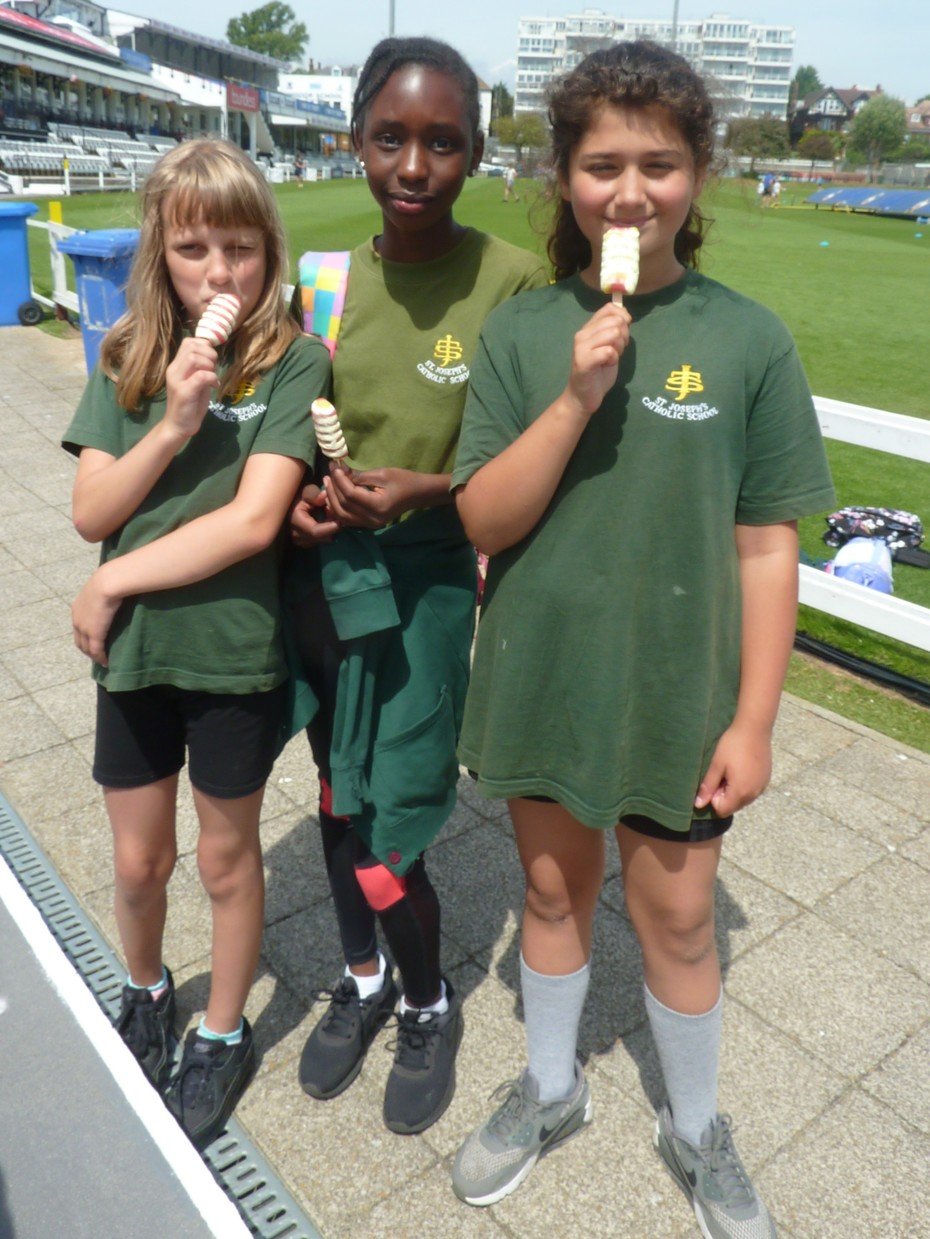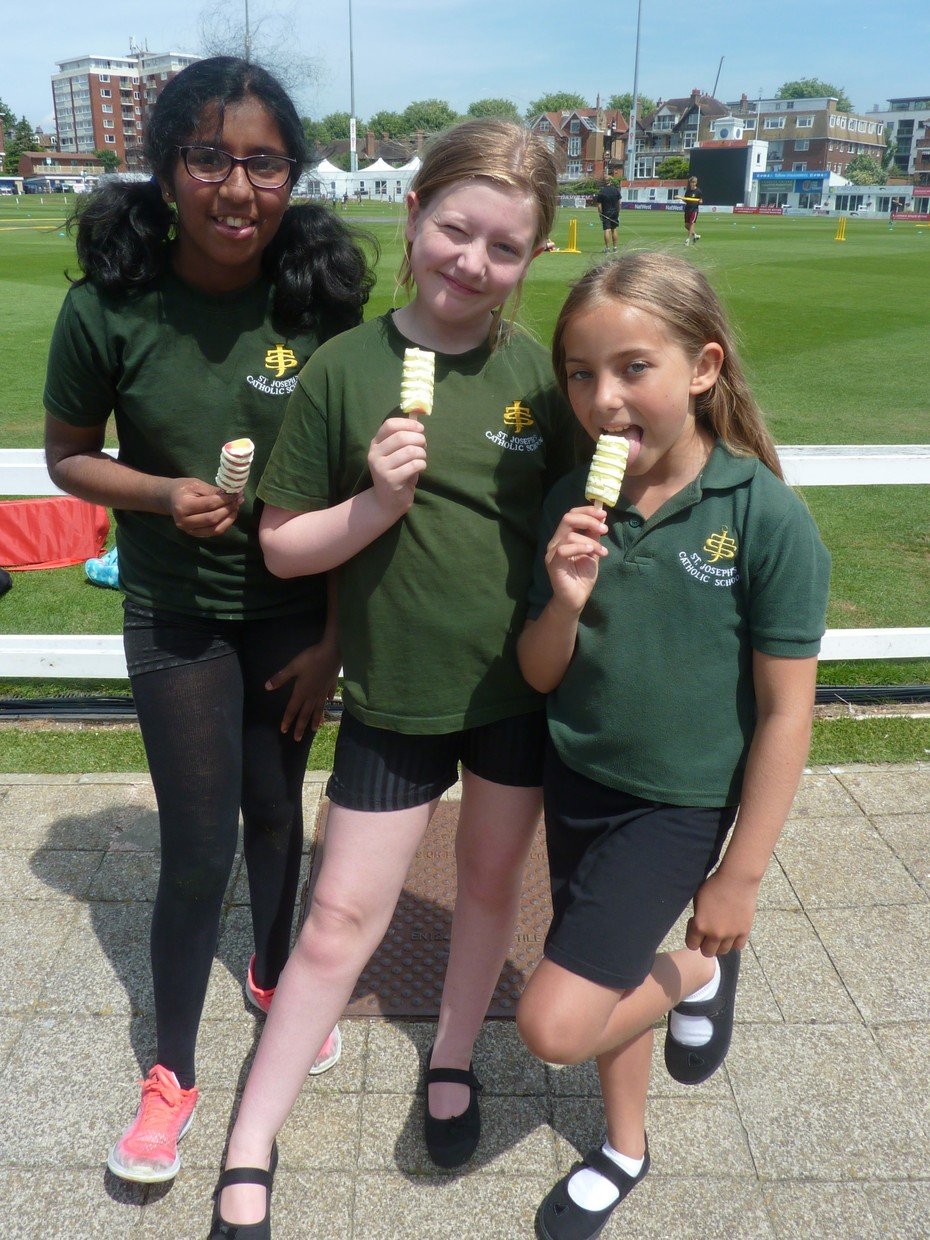 A refreshing ice lolly to cool off after a great day.
___________________________________________________
Cricket tournament: 7.6.18
We took a squad of eight players to Sussex University for a cricket tournament today. The competition was tough as all of the schools had qualified through the cluster group stages and the games were very exciting and the scores were very close.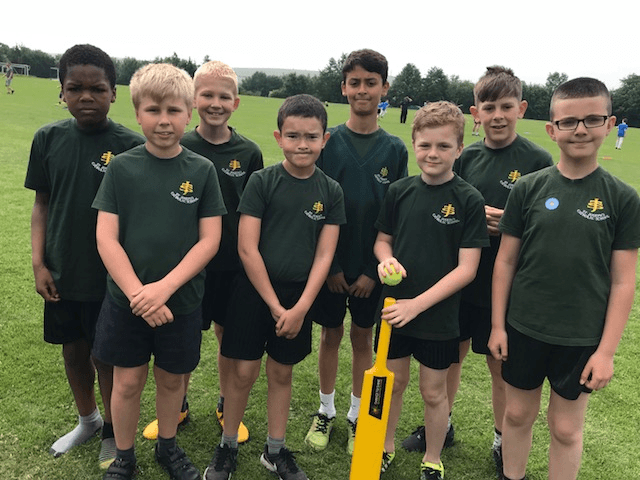 There were some excellent individual bowling, fielding and batting performances and the boys worked well as a team under the guidance of Jack, the captain for the first two matches and Toby, captain for the second two.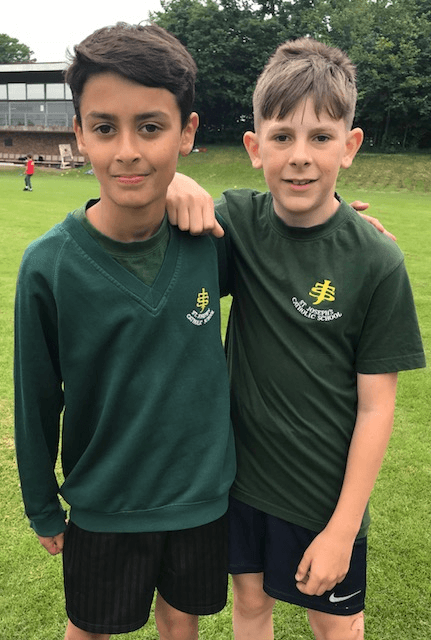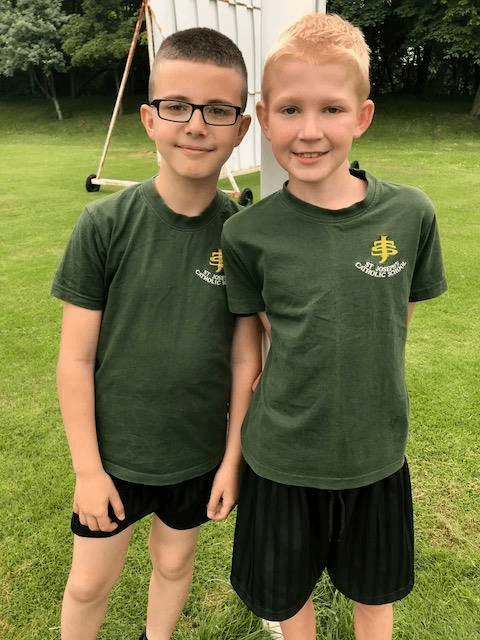 Well done to Aboud, Archie, Clinton, Brooklyn, Jack, Marcin, Toby and Calum. You showed good sportsmanship and determination and you didn't give up!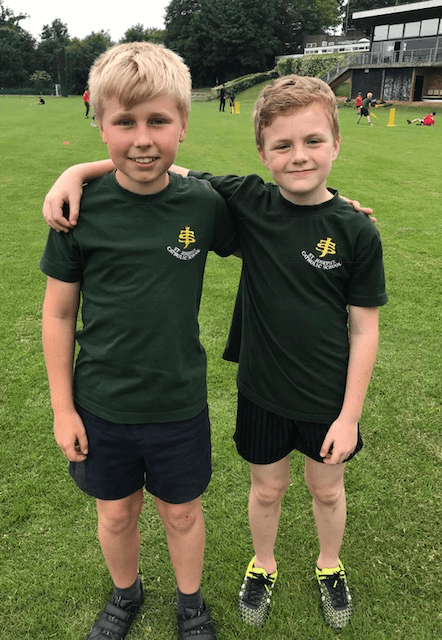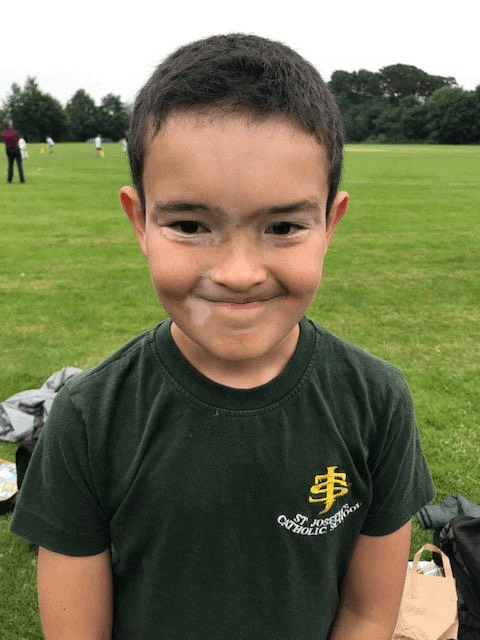 ________________________________________________
Withdean Tennis : 5.6.18
We took eight budding tennis players to a mini-tennis festival at Withdean today. The event started off with group warm ups run by the Year 10 Sports leaders from Blatchington Mill School.
The children then competed in team games which focused on the skills needed for tennis - accuracy, control and speed. After that the children were split into groups - the Year 4 children played a succession of matches against other schools whilst the Year 3 children took part in a round robin of tennis related activities.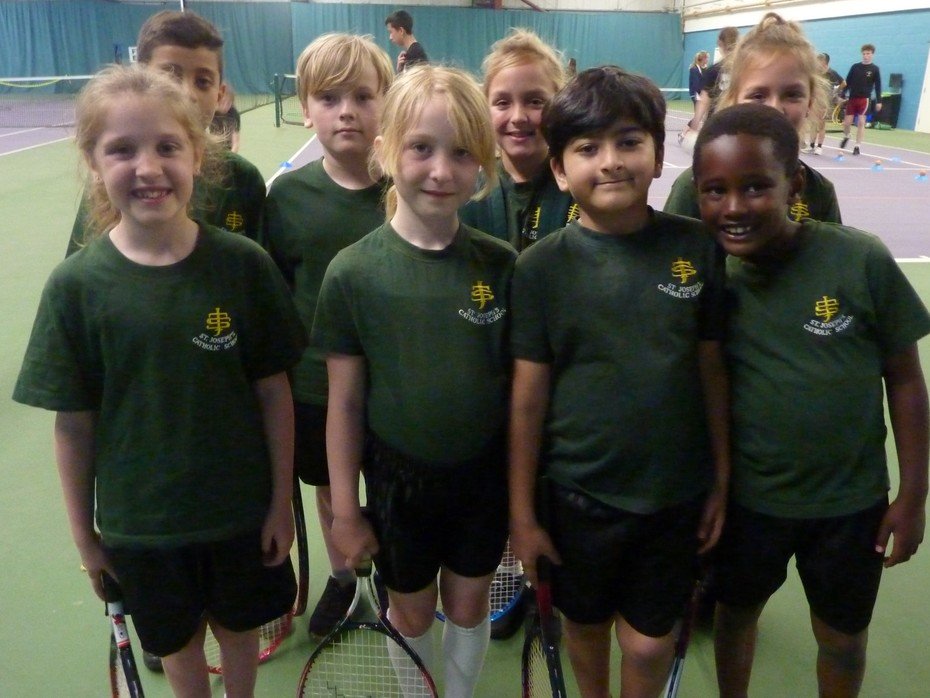 Out tennis stars!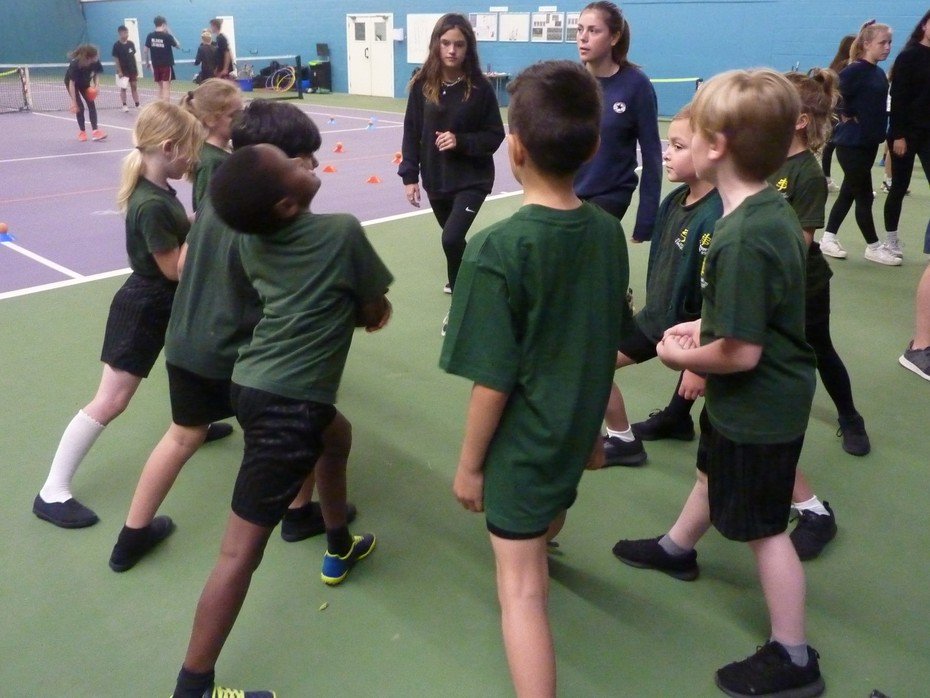 Warming up
Overall we finished in 5th place but more importantly the children had FUN! They behaved beautifully showing respect, determination and good sportsmanship. In fact, three of our children were picked out of the entire group to receive an award recognising this determination. So, well done to Lola, Billie (Year 4) and Izzy (Year 3) for that - Mrs Skinner and Miss Clarke were very proud of you.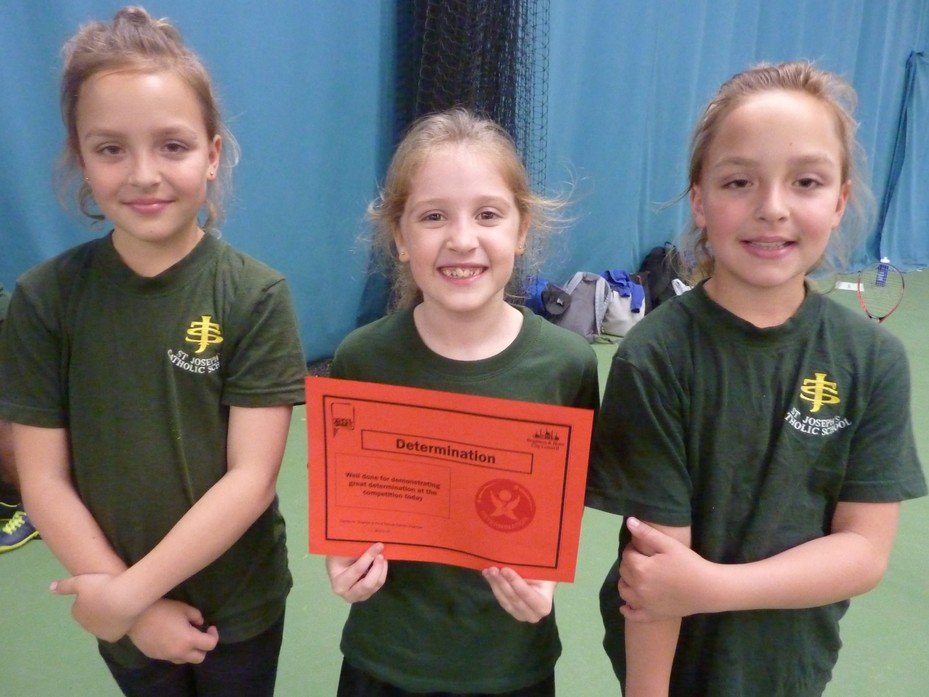 Three of our wonderful squad picked out for their sporting qualities and their "determination."
Thank you also to Daniel, George, Mohammad, Hirwa and Casey - you were all brilliant today!
__________________________________________________
Catholic schools football tournament: 23.5.18
We were very proud of our football team during today's football tournament in Lancing. Great individual performance and a good team performance. Well done Jack, Brooklyn (captain) Bailey, Toby, Archie, Marcin and Aboud.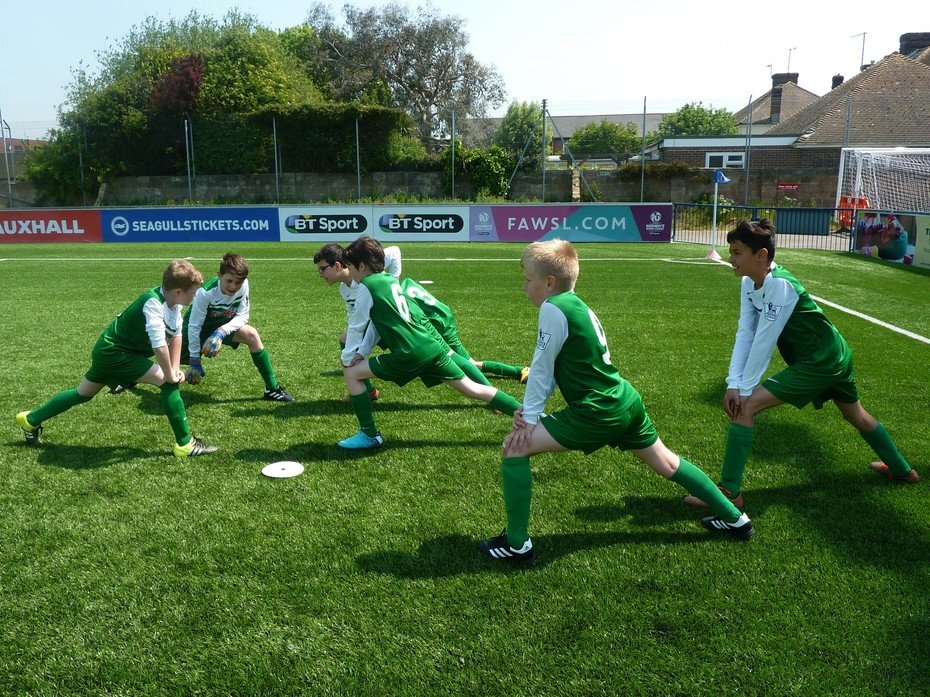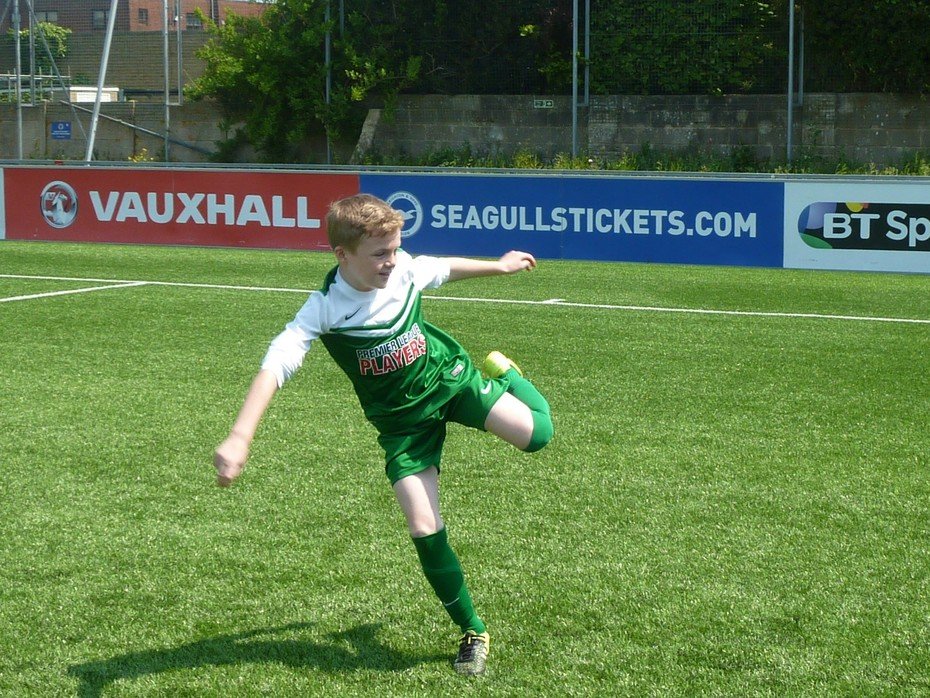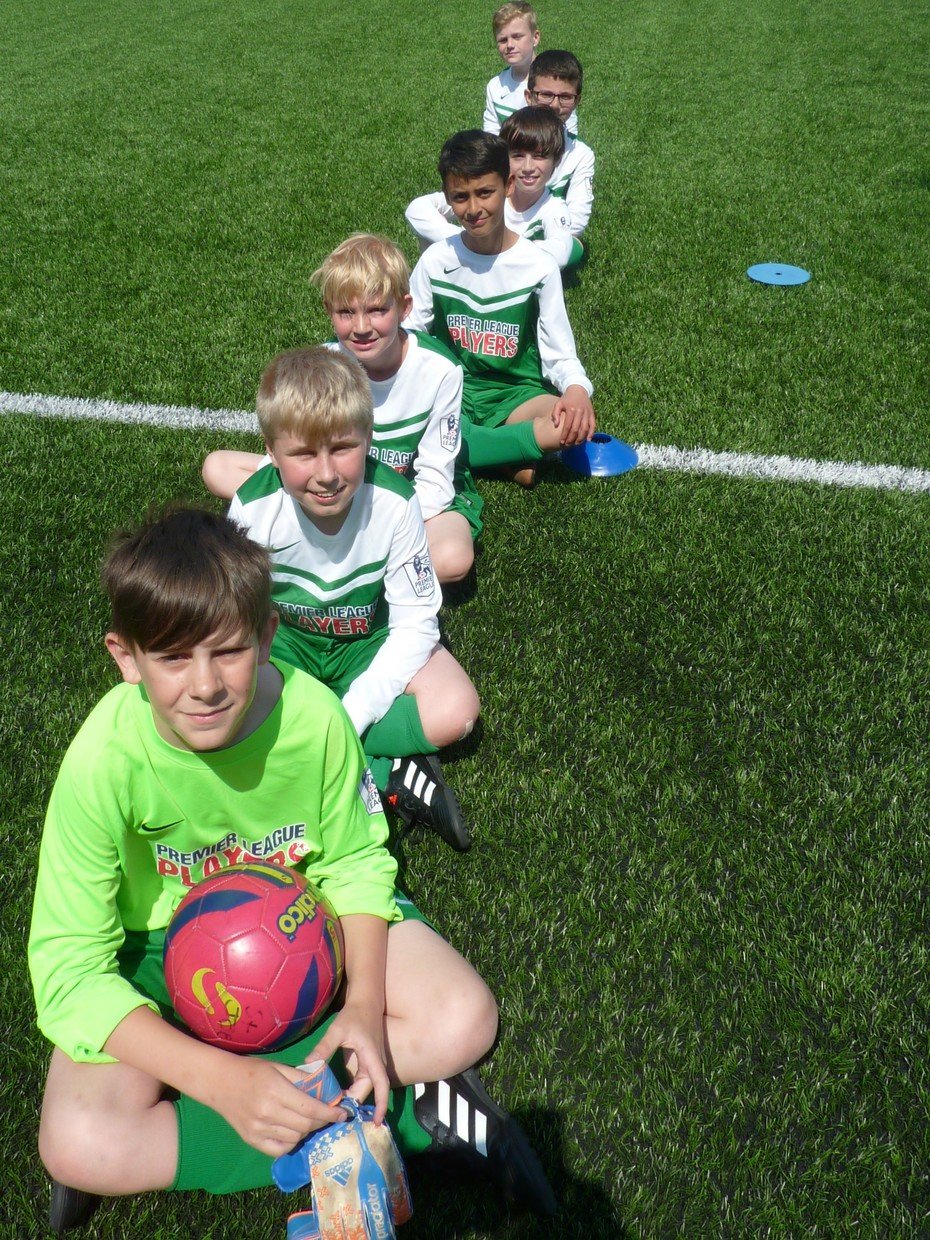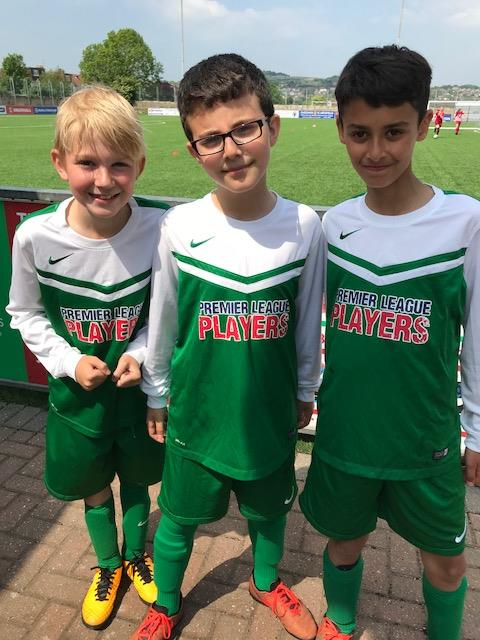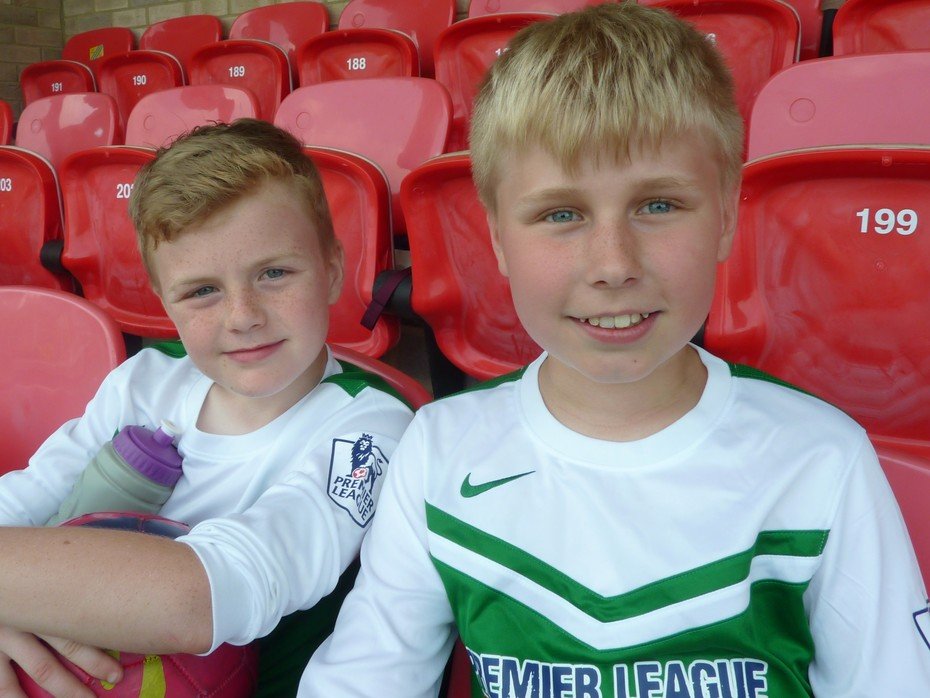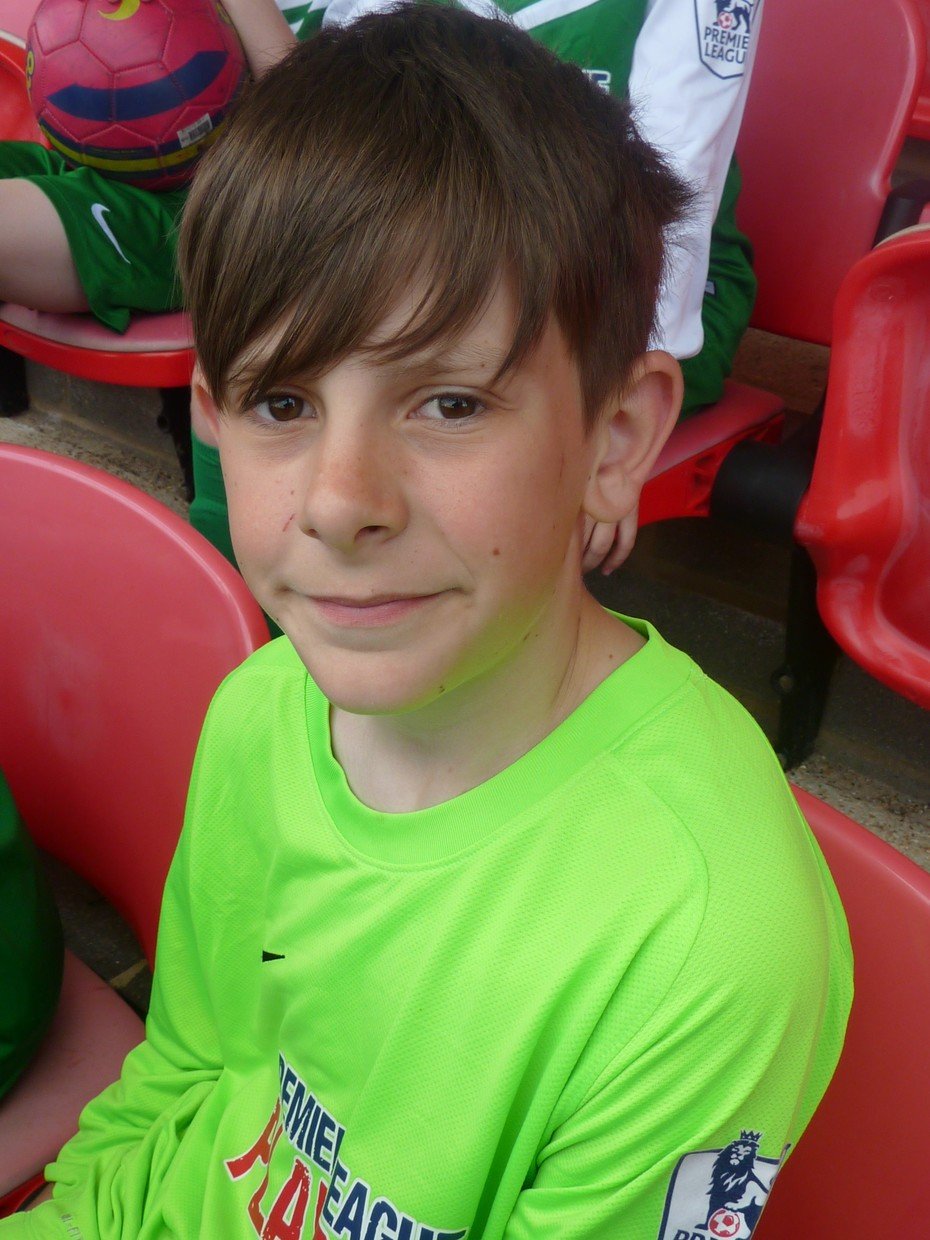 ___________________________________________________
Upcoming sporting events-
Tri Golf - 7th May
Thursday 6th June - Tennis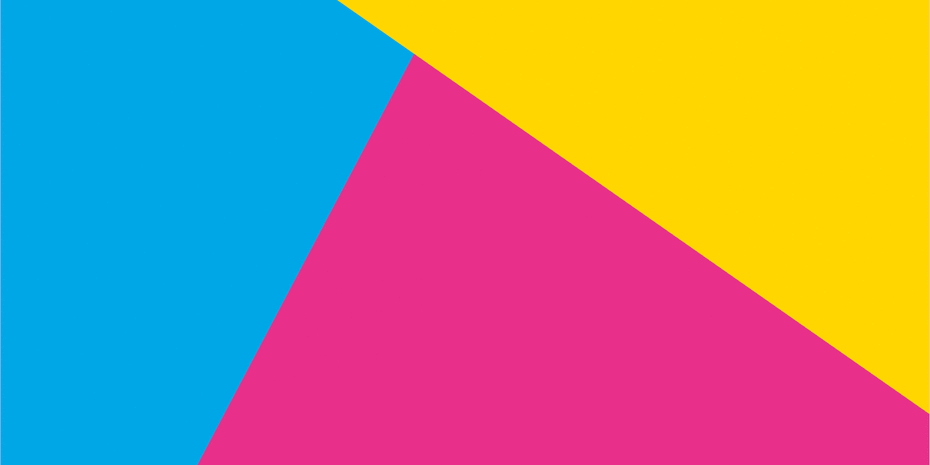 Sports Award:
Thanks to the excellent sports provision and staff we have here at St Joseph's, we are delighted to announce that we have recently been awarded the Silver School Games Sports Award for the fifth year running.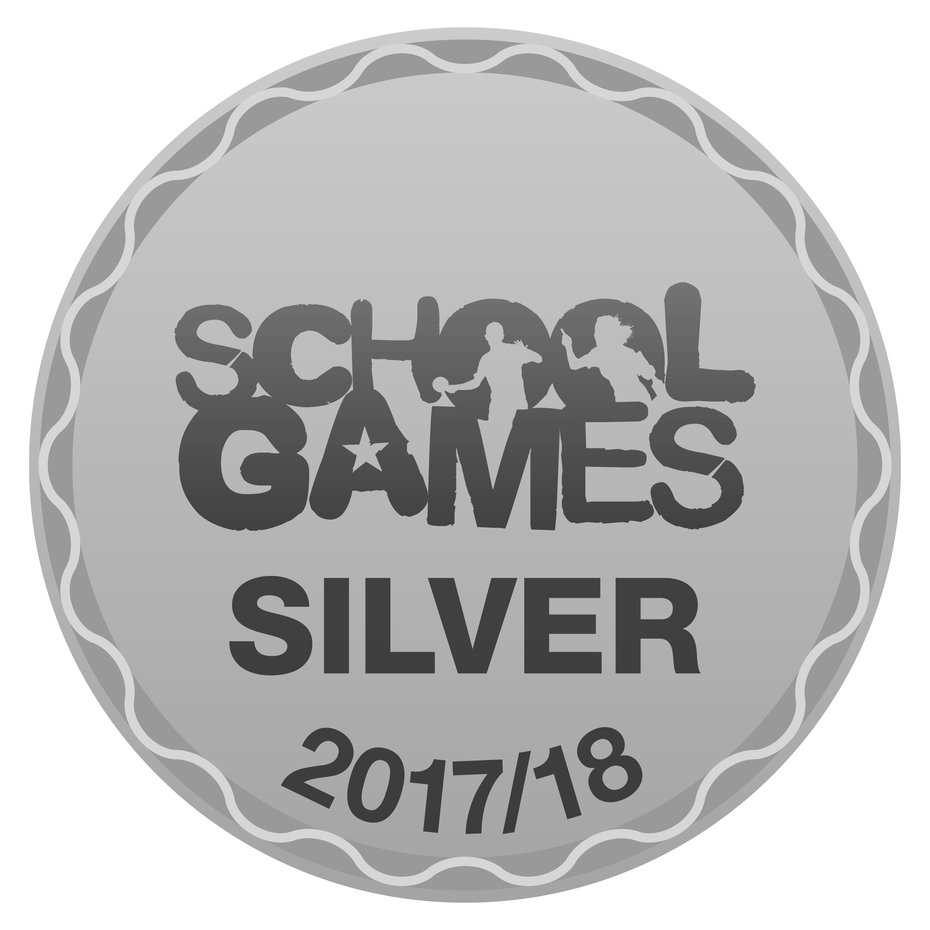 The criteria necessary to achieve each level of award has been raised this year, so we are extremely proud to have been awarded a silver award again.
Park-run UK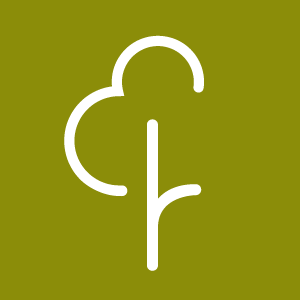 Park-run organise free, weekly runs which are open to everyone. There is a free junior Park-run every Sunday morning at 9am at Preston park.
For more information on this and other upcoming events click on the picture above.
Click on the links below for other local opportunities to get running.
Brighton Half Marathon Youth Races