Please note that the school is now closed for the majority of our pupils. The only exceptions are the children of key workers or those children identified as more vulnerable. We will miss you and we look forward to welcoming you back in the summer.
Stay well and God bless.
A message to our children
We miss you children, it is just not the same without you. It is far too quiet and assemblies are no fun with just Mrs Foan and I, although she is getting very good at the victory dance! I may even post a video of her doing it if she practises over Easter. Stay safe my little friends, work hard and be kind to your parents! Remember, we are on " pause" but we will be back better and stronger together soon!
Miss Morrison x
A message from Rt Rev Marcus Stock, Bishop of Leeds and Chairman of the Catholic Education Service.
To all teachers, parents, support staff, governors and pupils in Catholic schools

Dear Brothers and Sisters in Christ,
At this time, we are living through an unparalleled global crisis. When faced with national emergencies in the past, the people of our country have overcome adversity by relying on their families and local communities for comfort, strength, and indeed, personal contact. However, because of the contagious nature of the COVID19 Coronavirus, many will have to face this challenge in isolation.
Over the last few weeks the leaders, teachers, support staff and governors of our Catholic schools have carried out their responsibilities outstandingly in the face of increasingly difficult circumstances, preparing for the long-term closure of their schools and developing home schooling resources for pupils and parents. For this, we owe them our sincere thanks.
Our prayers are particularly needed for those parents who are now taking up their role as teachers while their children are at home. As parents they are the first educators of their children. Those who are members of the Catholic Church exercise this duty principally by choosing to send their children to Catholic schools wherever and whenever it is possible. However, in these difficult times, the role of all parents of school-aged children as their primary educators will become even more important.
I will certainly be praying for all Catholic schools, and for the teachers and support staff in them, which will remain open for the children of key workers. While our nation's health services are on the front line battling the threat of this pandemic, our schools can play a crucial function in allowing doctors, nurses, and other medical professionals to exercise their vital role treating the sick.
Over the coming weeks and months, the resolve of our country is going to be tested. Each of us will have to play our part, whether by supporting relatives and friends, assisting those in our communities who are vulnerable and in need, by social distancing or by self-isolating if we become ill.
What we must do is pray. Together we must pray for schools, their leaders, teachers, parents and pupils. With this shield of prayer, let us support one another and place all our faith and hope in the Lord Jesus Christ and in the power of his love to save us.
With the assurance of my prayers and every blessing, I remain
Yours in the Lord
Marcus.
A message from Marie Ryan ( Director of Catholic Education)
"You will remember that Christians of all denominations were invited to come together in prayer last Sunday (22 March) in view of the Coronavirus pandemic. Many of you will have lit a candle last Sunday evening at 7pm "as a visible symbol of the light of life, Jesus Christ". I live in a small coastal village without streetlights, but last Sunday the darkness was punctuated by little beacons of light as all my neighbours - of all faiths and none - lit candles in their windows at 7pm as a symbol of hope. I have resolved to light a candle in my window at 7pm every Sunday for as long as it takes, and I invite you not only to join me in doing so but also to encourage others to do the same. It is a tiny but tangible way of uniting us in solidarity - and all the more so when we cannot congregate together - and a candle may encourage and hearten others in these dark days. May our actions be tiny pinpricks of light across the diocese and a symbol of the light of life and hope of the world".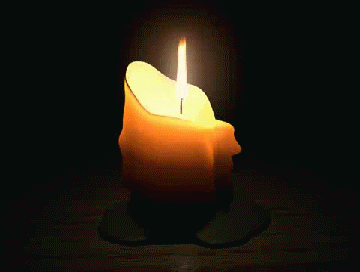 We invite our school community and all friends of St Joseph's to light a candle every Sunday at 7pm, as we come together as one family in hope and prayer.
Dear Parents and Carers,
Re: Coronavirus
The school is now closed to the majority of pupils. The only exceptions are children of "critical or key" workers and children identified as vulnerable. The parents of these children have been informed. Any children attending will be expected to attend school as usual Monday to Friday 8.45 until 3pm. Please note there will be no breakfast or after school clubs from next week.
For our children who will not be in school, we have set up Home Learning Opportunities- see the link below. We are aware that some of our pupils do not have access to laptops or ipads and so we are offering an alternative. Teachers have prepared paper copies of work for the children to do at home. These can be collected from the foyer every Monday between 9 and 12 noon. Please make sure any work returned is clearly labelled with the child's name and class. The teachers will monitor the work returned.
For those children (not in school today) who normally receive a free school meal, we can provide a free packed lunch each school day. You can pick them up from the school kitchen entrance between 10am - 12 noon. (Please do not come into the building.)
Please allow us to keep in touch-
The school ping will be our primary communication while school is closed, so it is very important that you have access to it. You can download the free app to your phone using the link below:
Other information to help support your child during this time-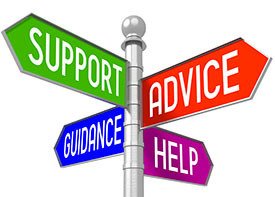 This is a telephone consultation line from the Schools Wellbeing Service that will operate whilst schools are closed. Click here to access the FLYER for more information.
This is a child-friendly explanation about Covid 19 which will help explain the situation to your child. Click HERE to download it.
This is another explanation which gives children information about the Corona Virus. Click HERE to be directed to it.
Check out our new Home Learning pages by clicking on the image below- so many opportunities to learn at home!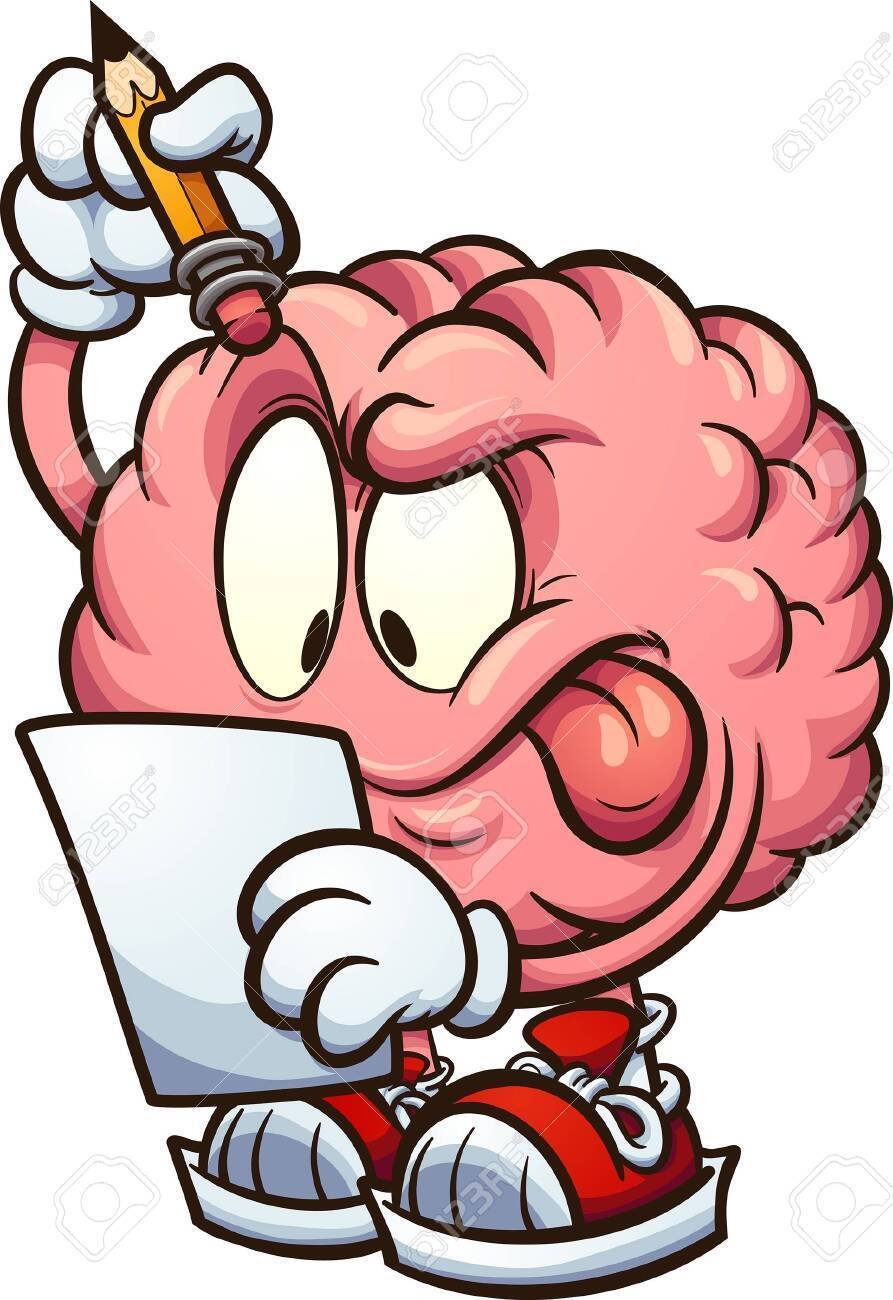 Go on... train that brain!

Looking for a school place for September 2020? Look no further, we have the perfect school for you!

Small classes, committed staff, happy, well behaved children and above average progress. We have places throughout the school and we love to welcome visitors, so please do make an appointment to see for yourself.

You can find us on Davey Drive, Hollingdean, Brighton, BN1 7BF
It is hard to believe that we are already half way through the year, doesn't' time fly when you are having fun- and what fun we have at St Joseph's. Throughout the school, you will see our children settled to work, demonstrating their resilience and determination to do well. We have new and exciting learning in each class.
If you would like to find out more then you may like to check out our class pages.
We are delighted that our pupils numbers are at last on an upward trend, with 15 new pupils throughout the school since September including four who started with us this term , plus our 24 pupils in the Reception class. Pupil numbers across Brighton are low and so there is even greater competition to fill our places. Please help by talking about our school, your school and encouraging people to visit. I am confident that the children will not get a better education anywhere else!
This year, we were once again, very pleased with our place on the Primary School League tables. We are in the top 20% of Brighton schools for the % of pupils achieving the expected level in RWM (reading, writing and maths) combined, significantly above National. Likewise we were in the top 20% for pupils who made at least expected progress in reading and maths between KS1 and 2.
I would like to thank all the staff for their continued hard work and dedication. And you, our school community - we could not do it without you.
Fran Morrison (Head Teacher)
Check out our NEWS section for all the latest news and pictures from our school.

We hope that this site will act as a guide to the way we, at St Joseph's Catholic School, strive to achieve the aims set out in our Mission Statement. This website has been designed to provide the school's community, prospective parents and children with accurate and up to date information.
Please take some time to look around and see the many opportunities we offer to the children in our care.
Click on the main headings on the top of the page to find out more.
If you require a paper copy of any of the information on the website, please ask at the school office.

Tucked away in the hills of Hollingdean, a small school with a big heart and great ambition.
As a Catholic school, we welcome children of all faiths and none; our diversity is our great strength.
We are a small school with beautifully behaved children and very supportive, friendly staff.
Visitors to our school often remark on the calm, spacious environment and warm welcome. Our Ofsted report also made reference to the family atmosphere.
Our children say "If you spend just one day here, you know everyone by the end of the day" and "even the staff are friends".
Click here to download a copy of our PROSPECTUS
You can arrange a visit by contacting the school office on 01273 556607

Email: admin@st-josephs.brighton-hove.sch.uk
Serving the communities within the Parish of St Joseph's and St John the Baptist, Hollingdean and beyond, we reach out to all.
Click HERE to see the term dates for the academic year 2019/2020
Open Days: by appointment.
Latest School Calendar Events
Cricket at BACA

31

Mar

2020

12:00 am - 1:00 am
Catholic Children Society Day - Non uniform

03

Apr

2020
Last Day of Spring term

03

Apr

2020