#SpoilerAlert! 29.3.19 Getting Ready For Mother's Day!
Mrs Hill and Year 4 were up to more of their creative tricks this week. As this Sunday is Mother's Day, they worked hard to create some fabulous Mother's Day cards. They used paint and careful observations to design some colourful flowers. Inside their card, each child wrote a message of thanks and love to their Mum. Well done, Mrs Hill and Year 4, there will be some very happy Mums this Sunday!
22.3.19 -Year 4 - Marshmallow Igloos!
Year 4 were getting sticky this week with Mrs Hill! As part of their Polar Explorers topic in humanities, Year 4 and Mrs Hill got hands on with creating their own ice shelters, igloos! They used empty, and clean, yogurt pots as their base structures and then stacked the Marshmallows around it using PVA glue to hold them together. Once dry, the yogurt pot can be removed and the structure will hold itself.
Brrrr-illiant work!
Key Stage 1 exploring mark-making and line:
Key Stage 1 self portraits: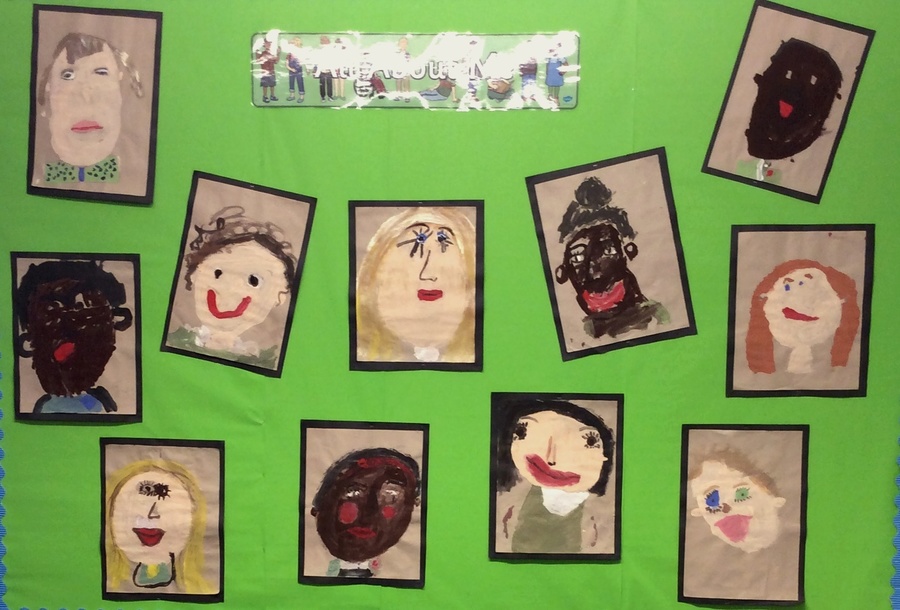 Making Christmas decorations: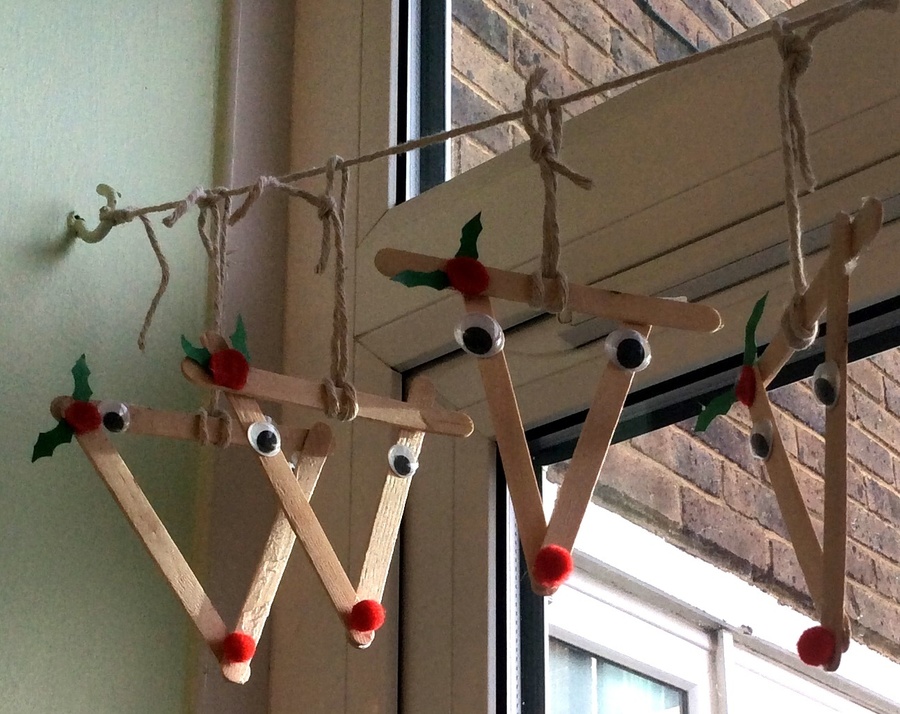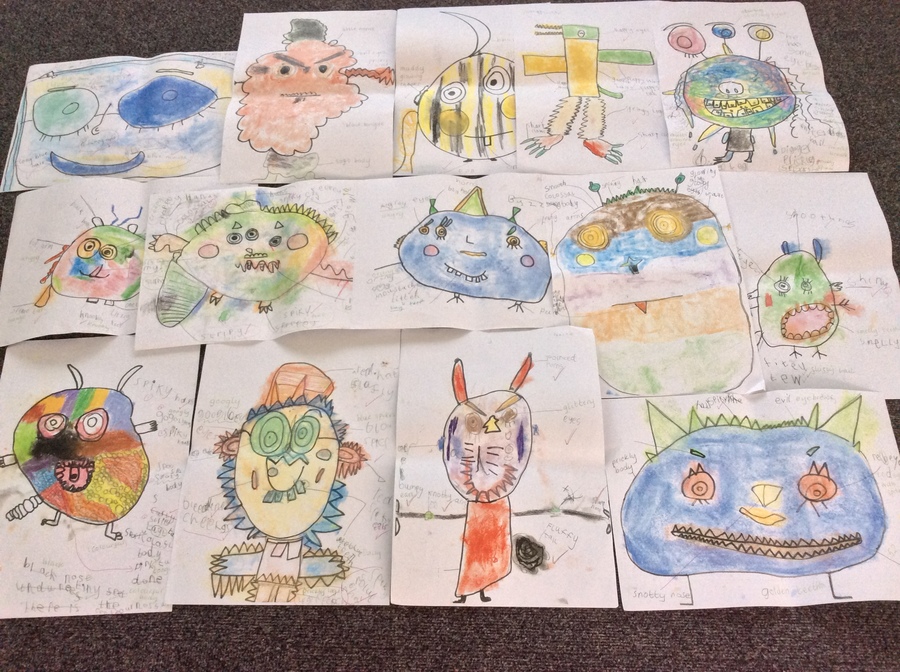 Art and DT around our school: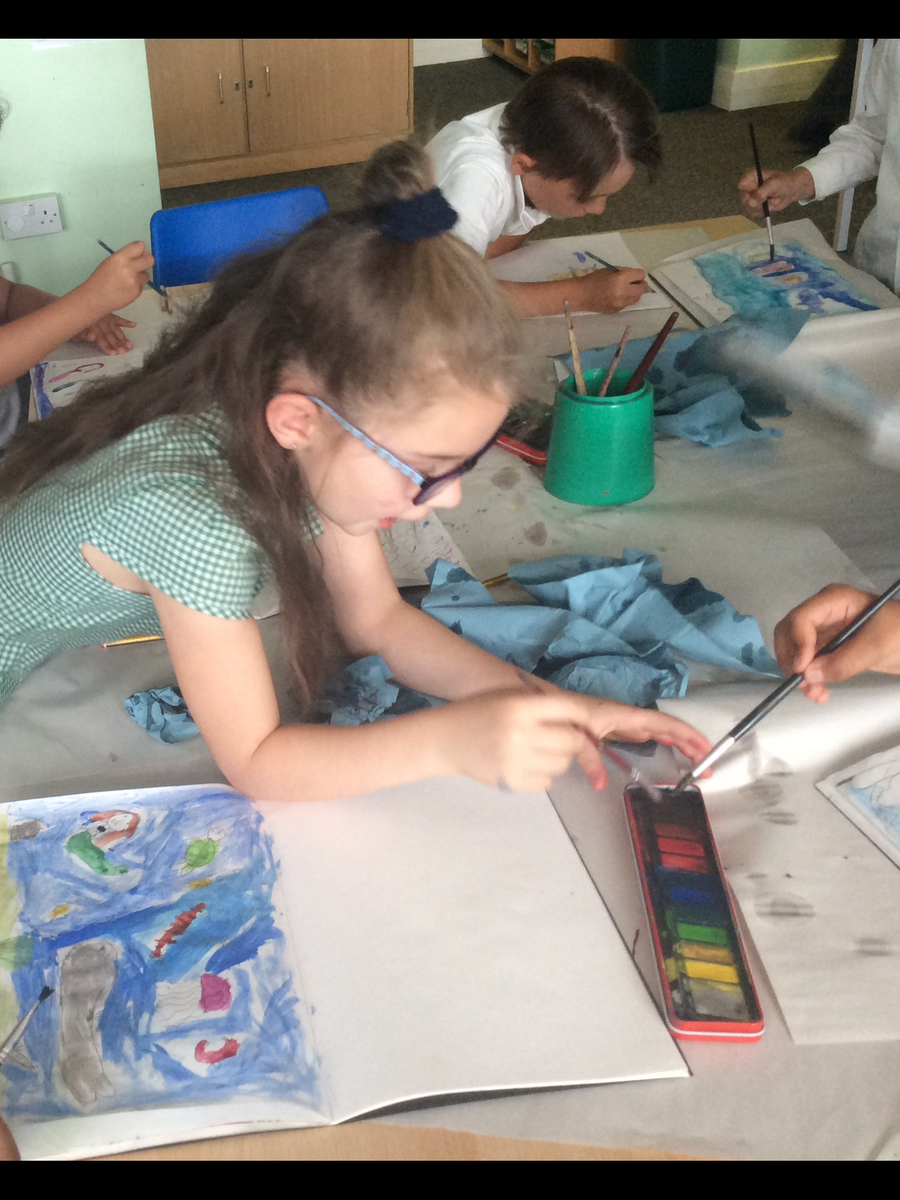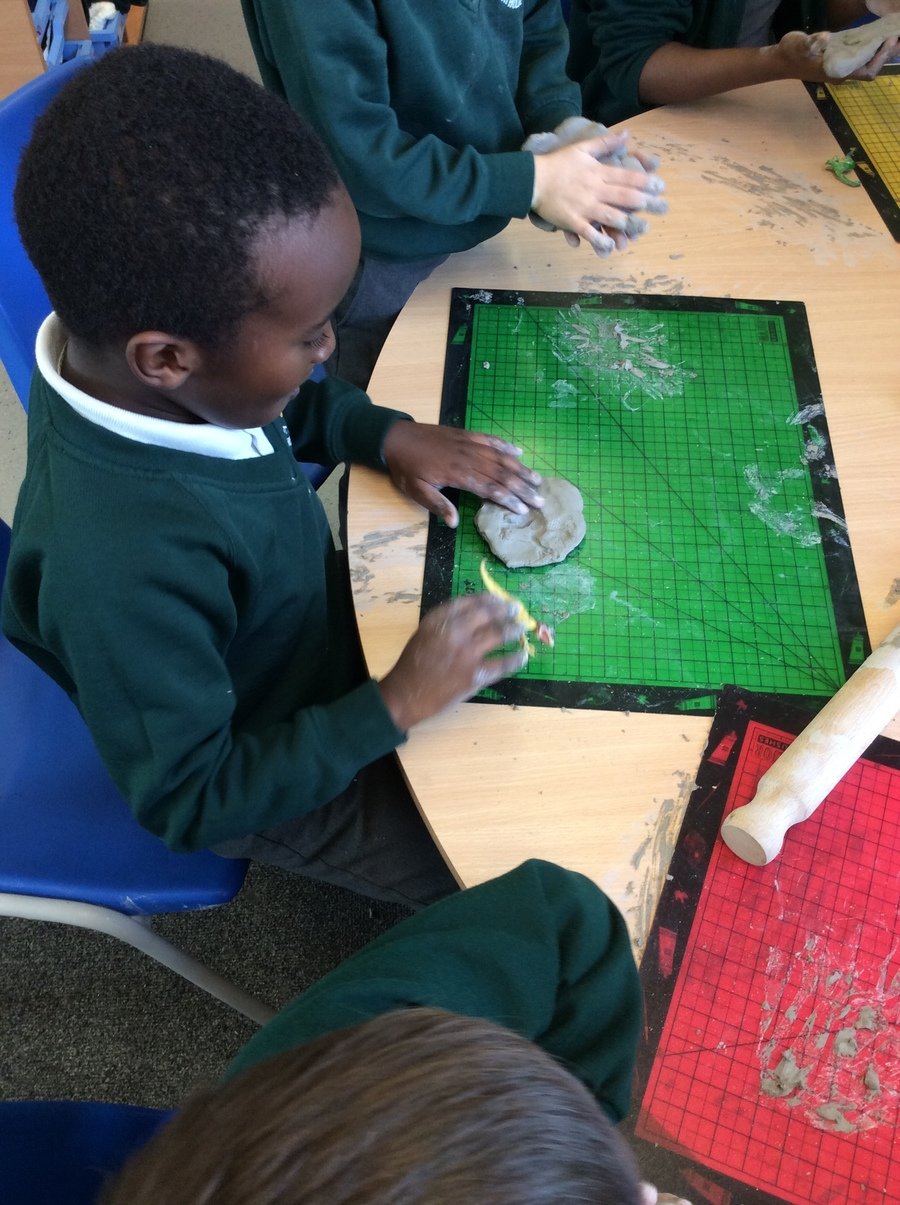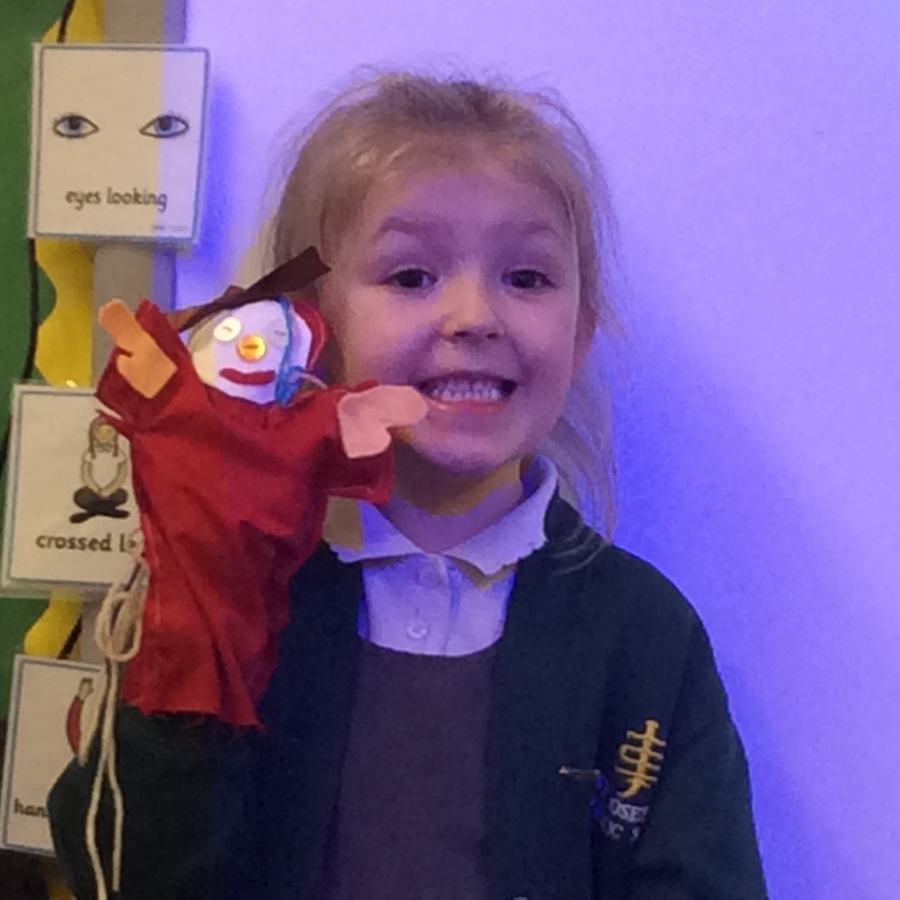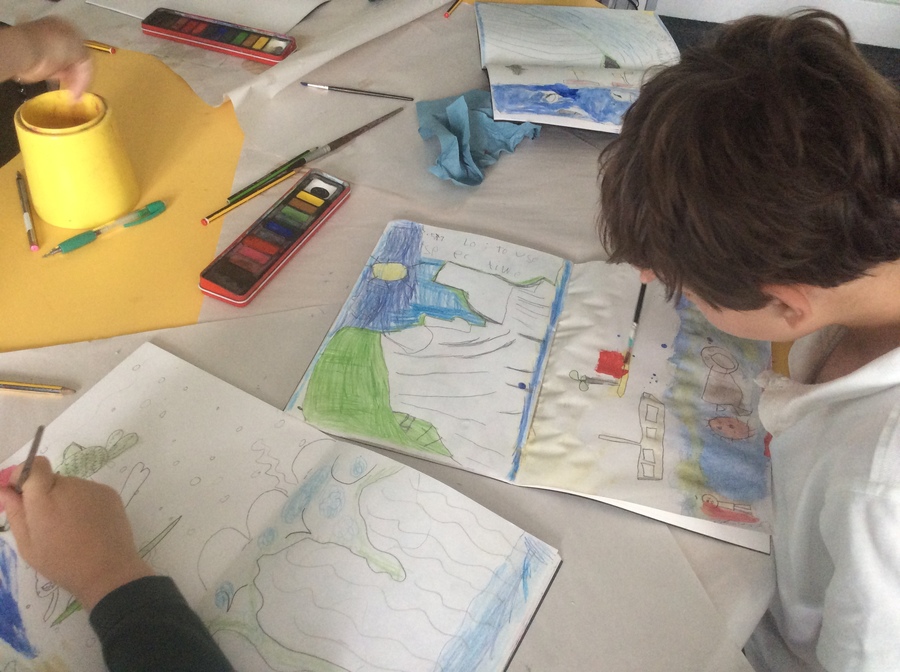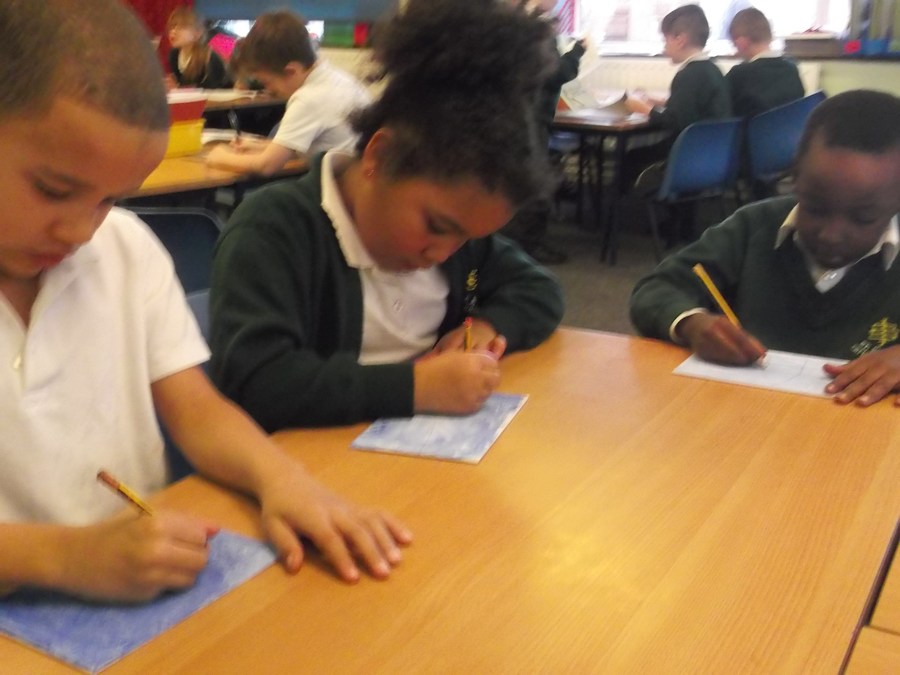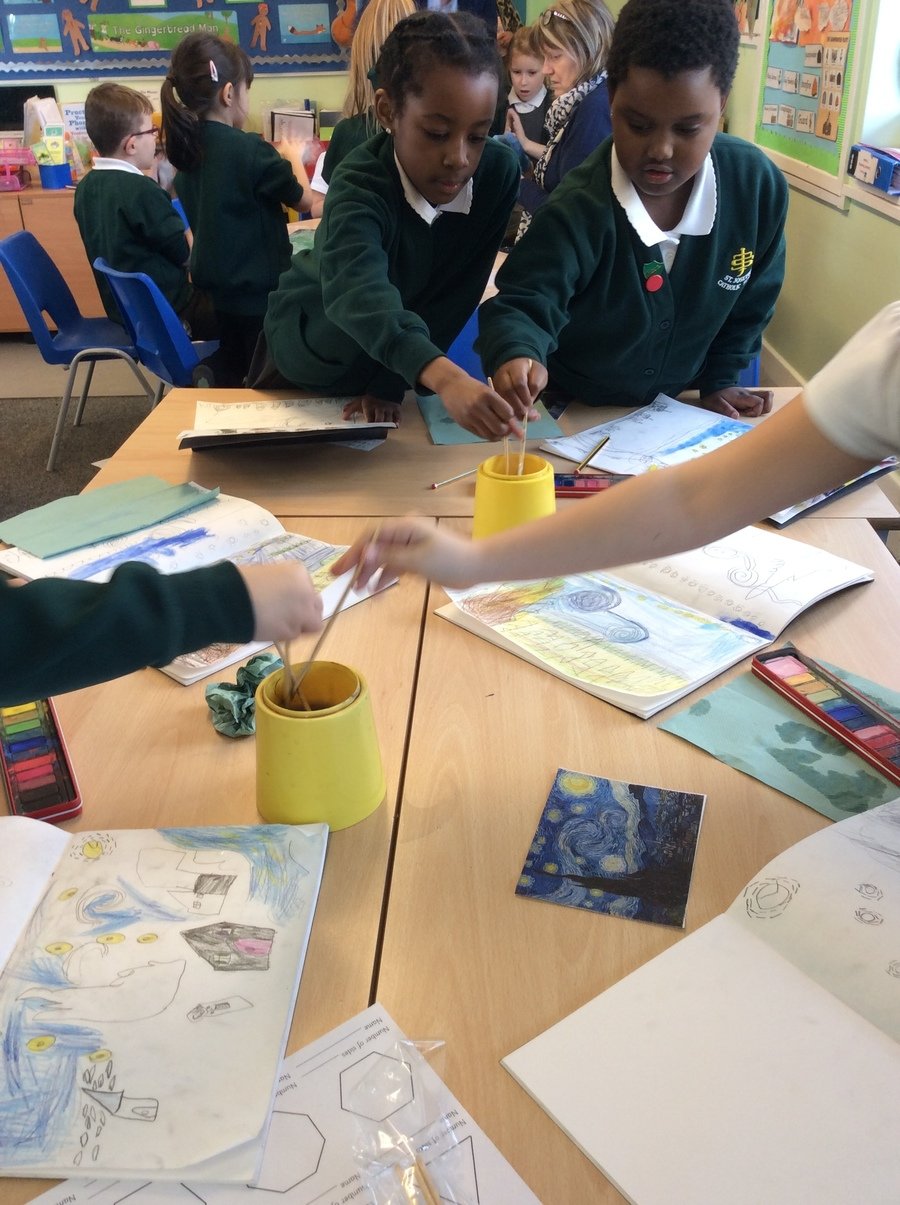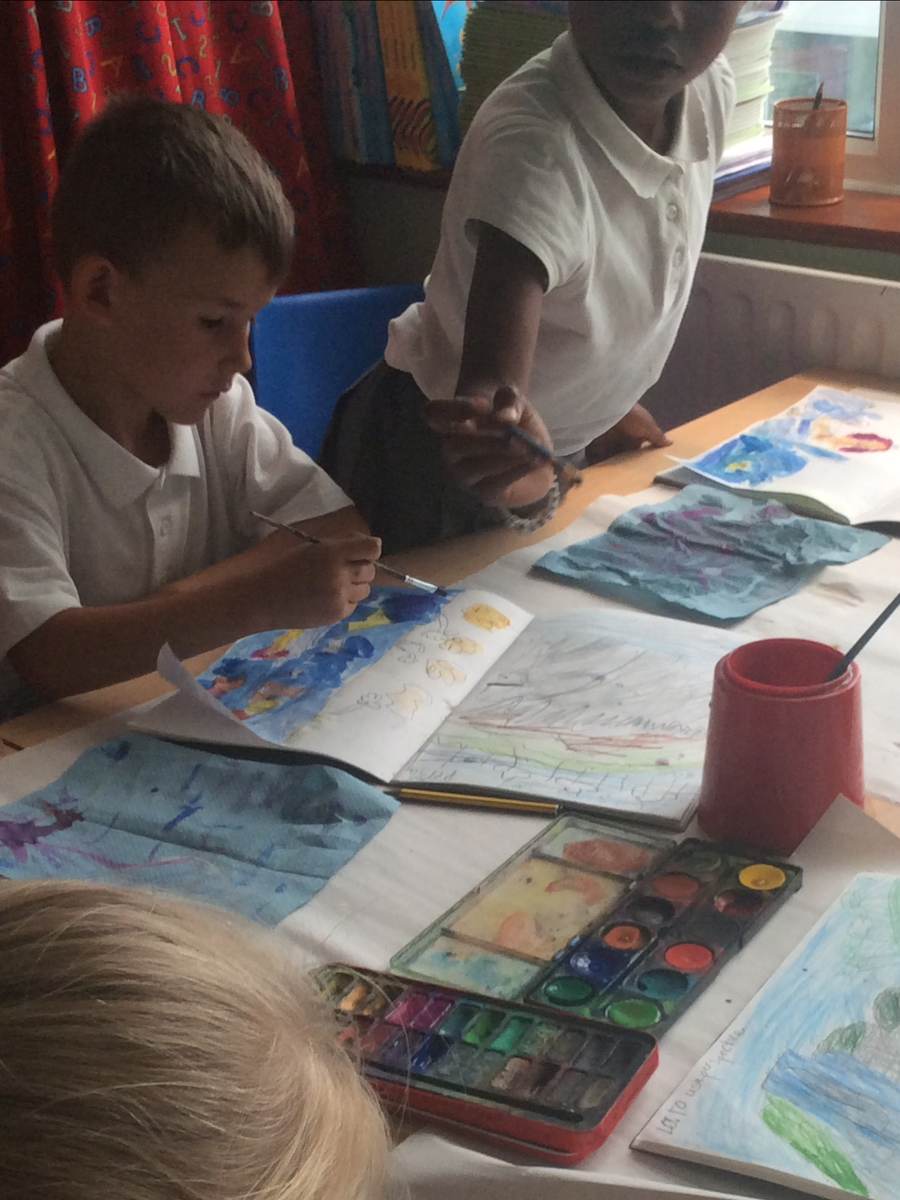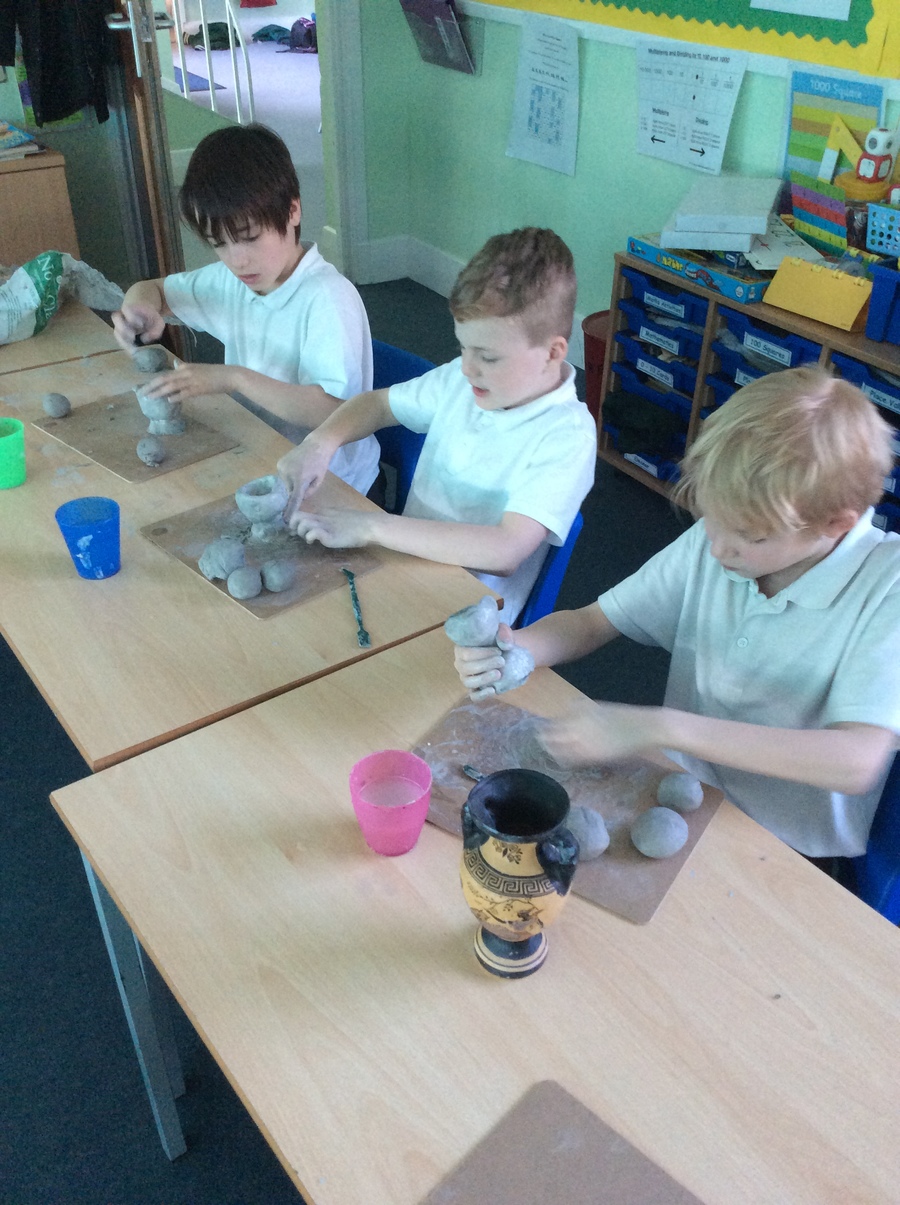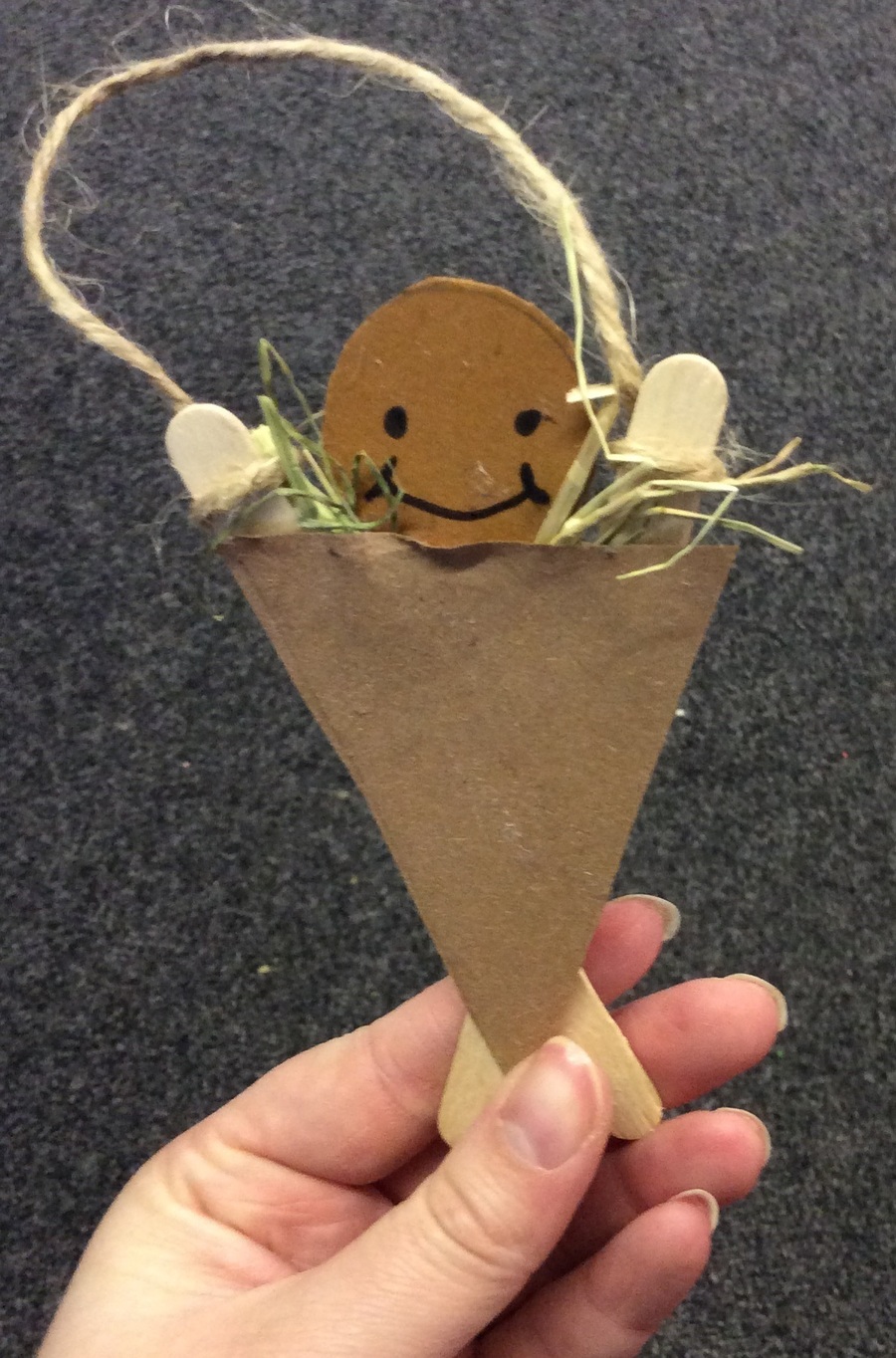 Art Club:
Our key stage one art club have been enjoying art outside using their observational skills to depict nature from trees and flowers to the school pond. So far we have explored sketching, experimenting in expressionism, painting, fine art and hope to end the term with a chance to make sculptures.
___________________________________________________
The Brighton Children's Parade
Every year we enjoy taking part in the children's parade which marks the opening of the Brighton Festival. The parade consists of around 80 schools marching through the centre of Brighton showing off their creative big makes and fabulous costumes. We invite all children from across the school to take part in the parade and provide workshops for parents to help design and make props and costumes. The event is always an enjoyable and fun day out for children and parents.
These are some of our entries: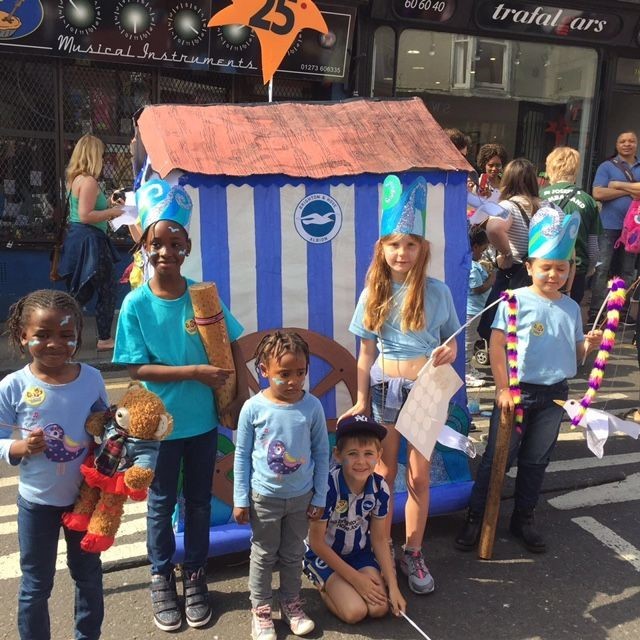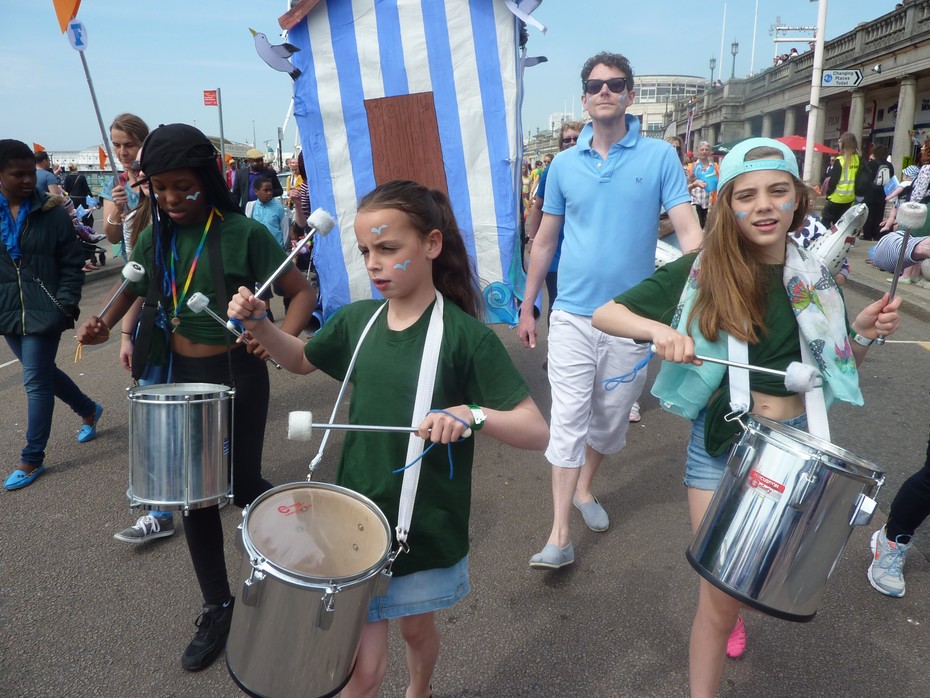 May 2016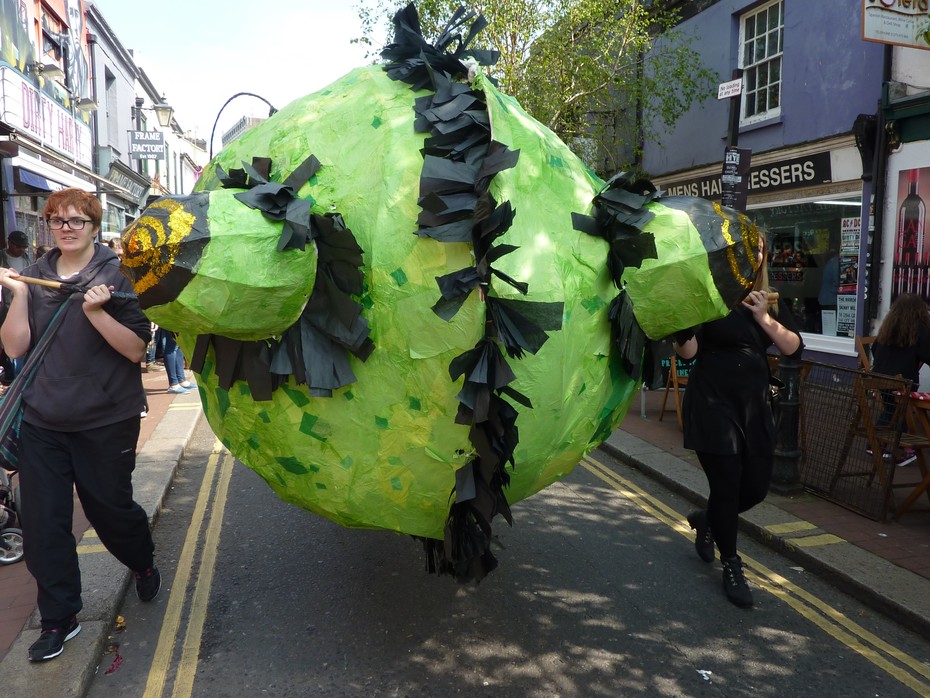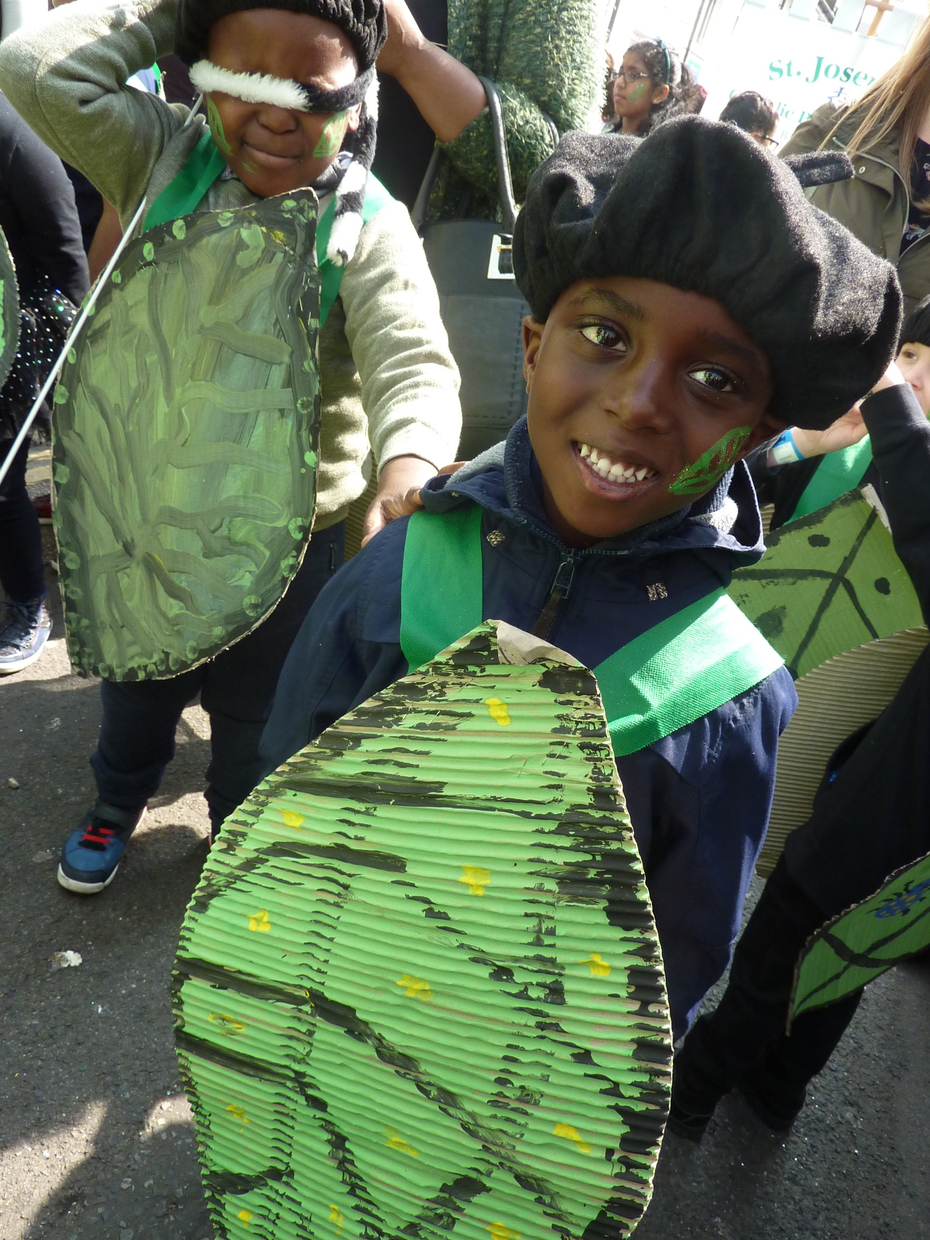 May 2017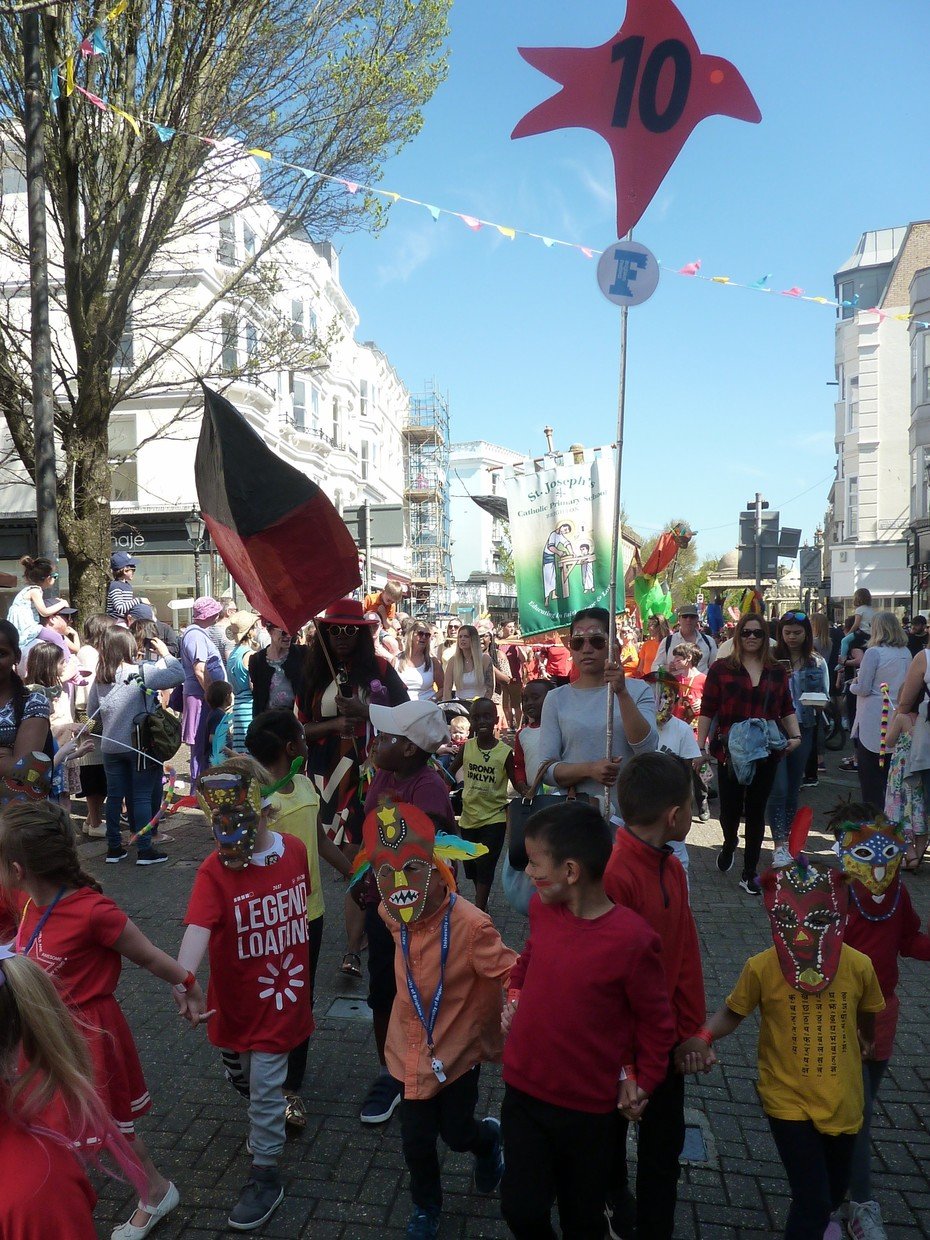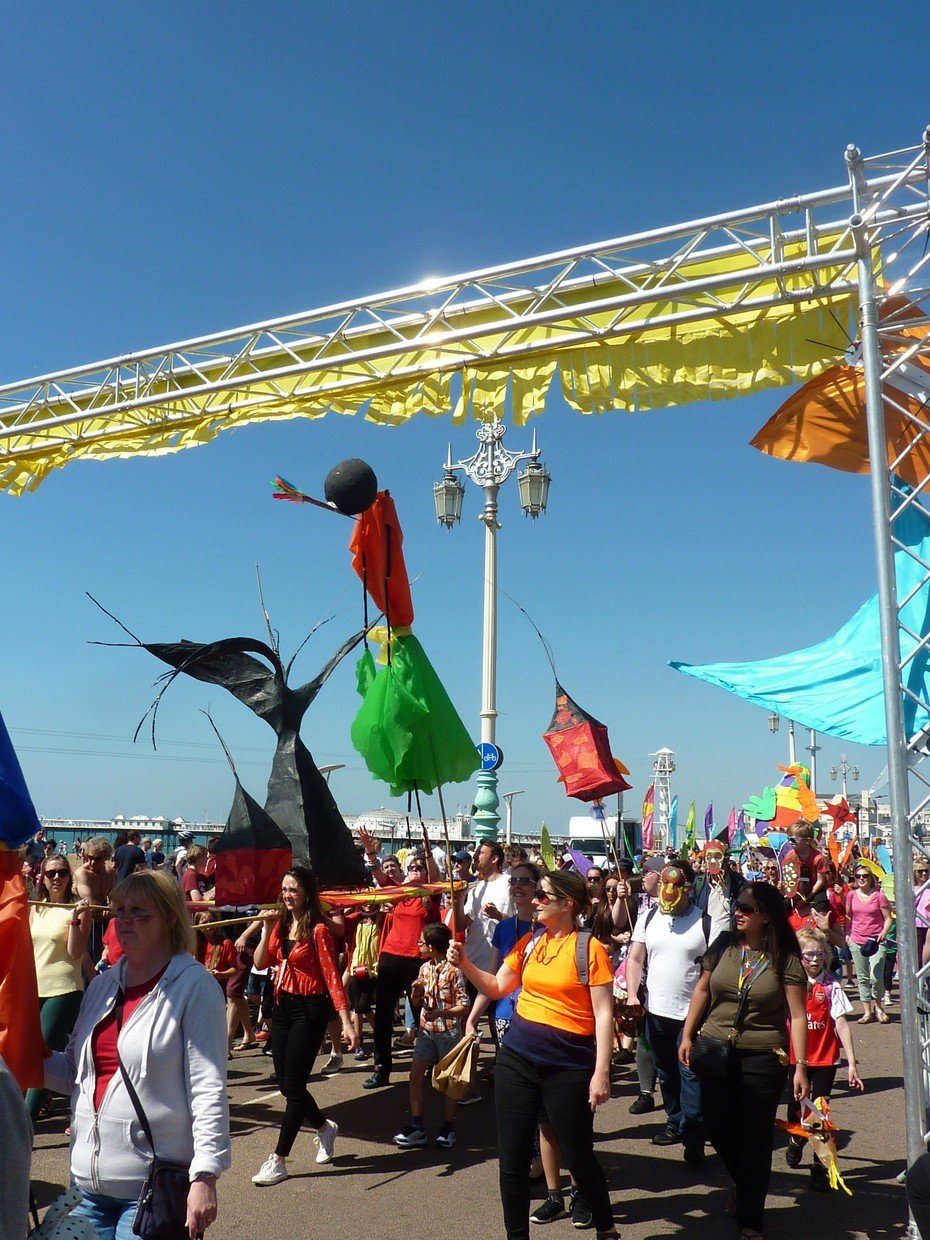 May 2018
___________________________________________________
Jubilee Art Exhibition
As part of our 60th diamond jubilee celebrations we held a whole school art exhibition. The children designed a range of different art works, studying artist's works and exploring different mediums. Each class looked at different genres of art and artists covering the decades of the past 60 years. Here are the results of their hard work:
St Anne Class 'Flowers'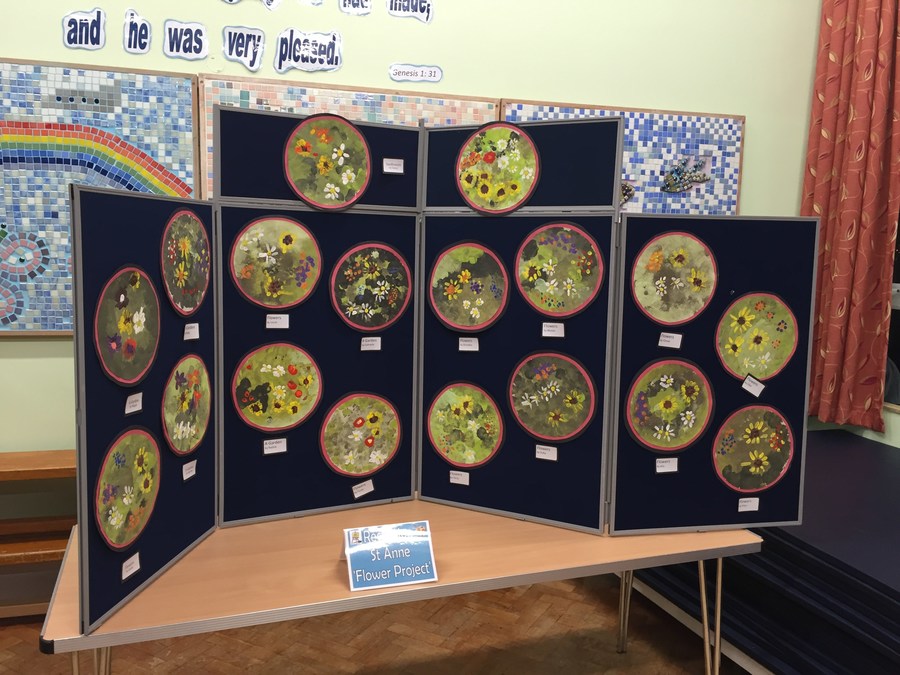 St Bernadette Class 'Collage'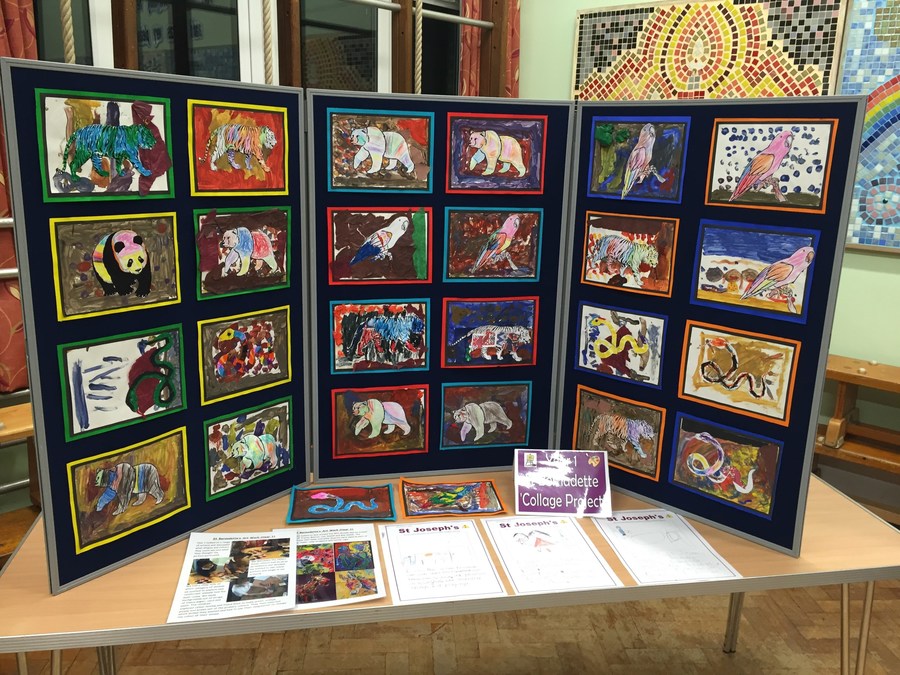 St Clare Class 'Landscapes'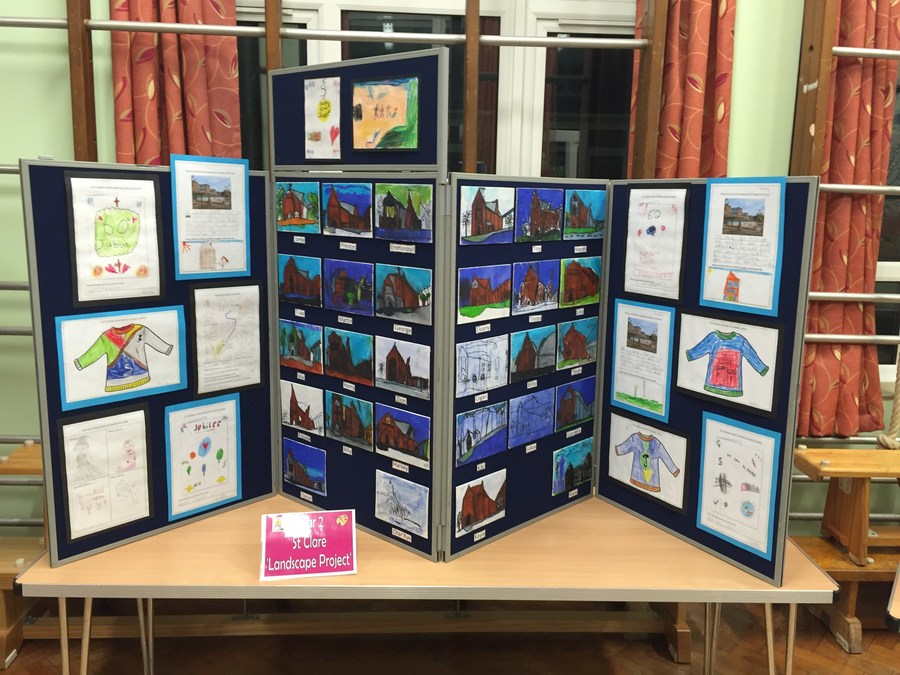 St Francis of Assisi Class 'Sculpture'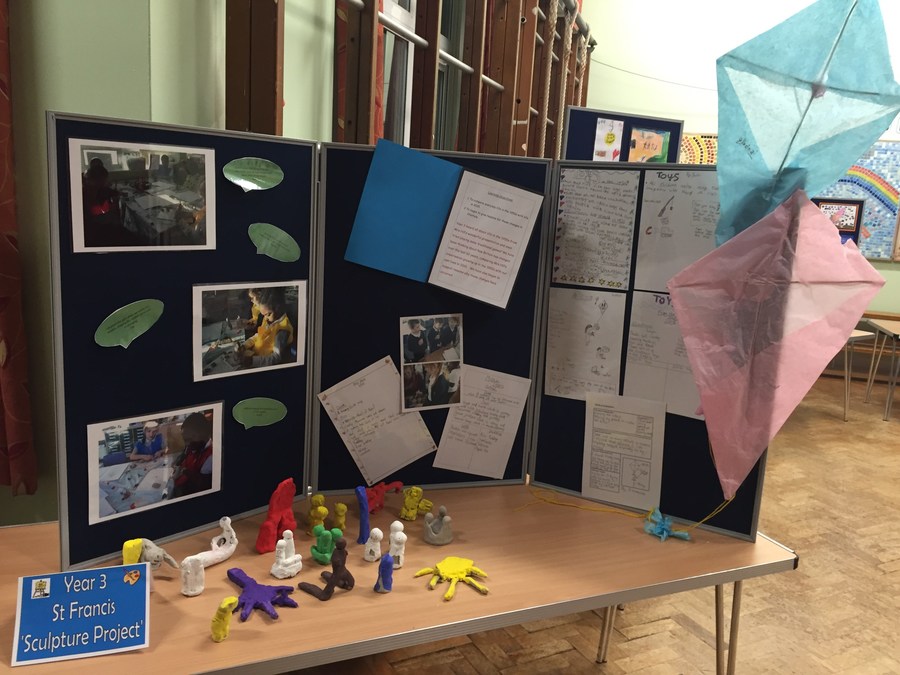 St Margaret of Scotland Class 'Printing'
St Philip Howard Class 'Graffiti'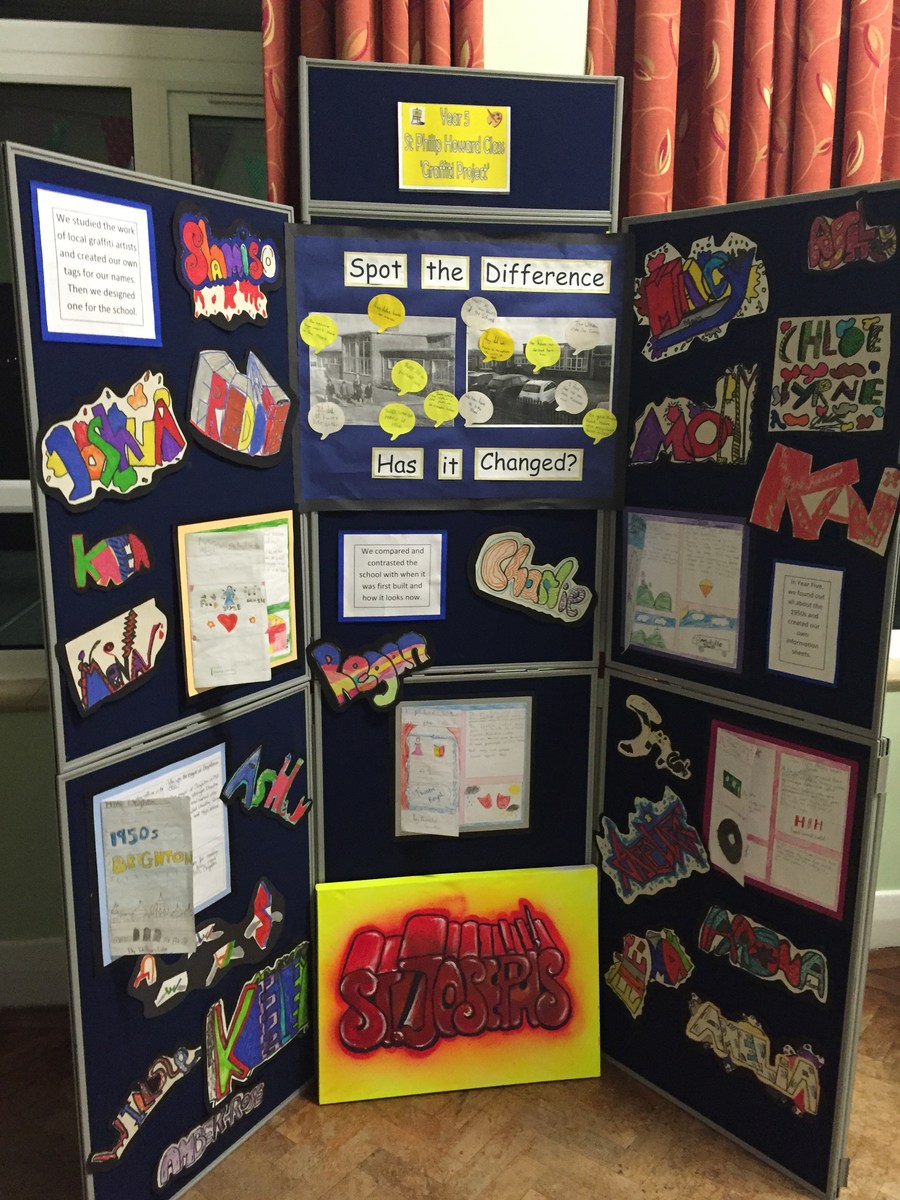 Blessed Mother Teresa Class 'Tattoos'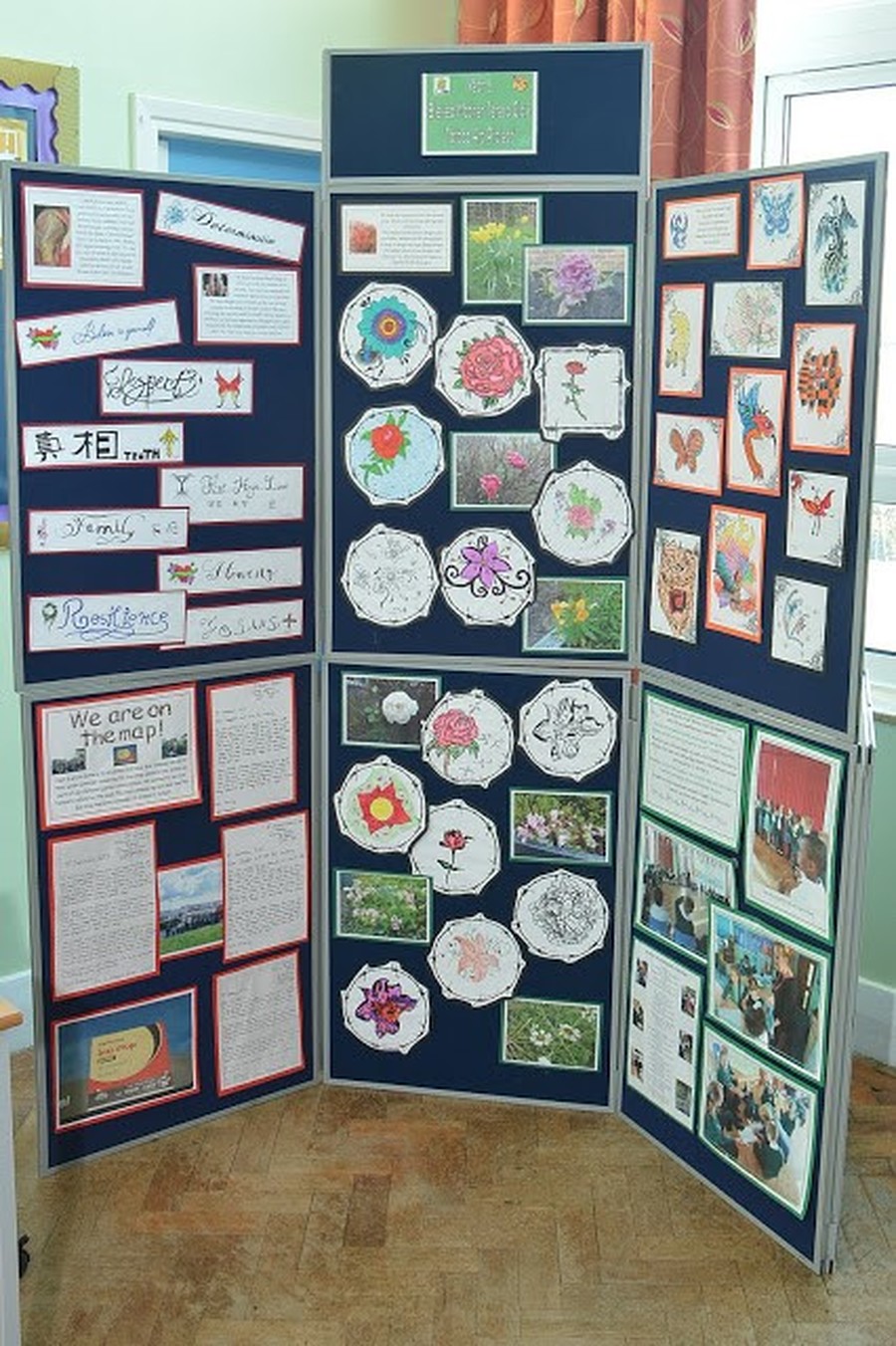 __________________________________________________
Local Artist Project
This term we have been lucky enough to welcome a local artist into our school. Bonny Cummins, a talented painter, has worked alongside a group of children to create some fantastic art work. One piece is a large canvas which now hangs in the school hall, the other is a metal plate displayed proudly on the school playground. The inspiration for the art work comes from the story of Noah's ark. The children drew and painted silhouettes of different animals going towards the ark two by two with a proud Noah welcoming them on board. The group work was thoroughly enjoyed by the children and it helped to build their independence, self esteem and confidence.
If you are a local artist hoping to work alongside children and inspire creativity then please contact the school office to arrange a meeting with the school Art and DT coordinators.
___________________________________________________