Our Approach
At St Joseph's, we aim to nurture children's enjoyment and appreciation of the visual arts by exposing them to a vast range of creative techniques. For example, children are given opportunities to express themselves through printmaking, drawing, collage, 3D modelling, textiles and painting, to name but a few. Alongside this, children study a broad range of artists, photographers, architects and craftspeople to inspire and influence their own artistic talents.
The curriculum is further enhanced by educational visits and projects within the local community. We aim to demonstrate how artistic skill plays a part in almost every aspect of life. Every item ever made likely started as a drawing and through participating in events such as the 'Brighton Children's Parade', children are able to see first hand how art and creative thought (as well as collaboration) can lead to impressive outcomes.
Emphasis across the curriculum, but particularly within art, is on children being able to express themselves, experiment and explore their ideas. Our art lessons offer a fantastic opportunity to reinforce the idea that mistakes are an essential part of learning and being creative.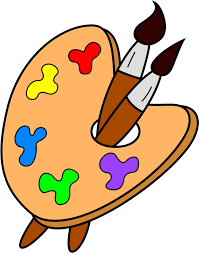 Our Lessons
Each class has a weekly art and design lesson delivered by their class teacher. We base our Art lessons around the KAPOW scheme of work.
Our lessons take children through a range of creative processes using different mediums and materials. We understand and value and importance of children having opportunities to experiment, explore and practise the artistic techniques and methods they are taught.
Children will continually critique and evaluate their own work, and that of others, to help develop a deeper understanding of the decisions that are made in the artistic processes; encouraging them to form an opinion and ask questions.
As well as having dedicated art lessons, pupils are given opportunities across the curriculum to practise and develop their creative skills in order to strengthen their understanding of a particular topic. For example, using 3D modelling skills during a history lesson to better understand the construction of the Egyptian pyramids.
Art is seen as an invaluable tool to build a wider understanding of the world, cultures and peoples' heritage.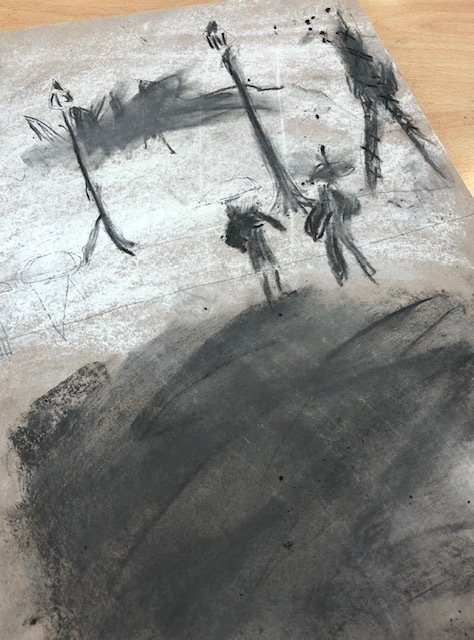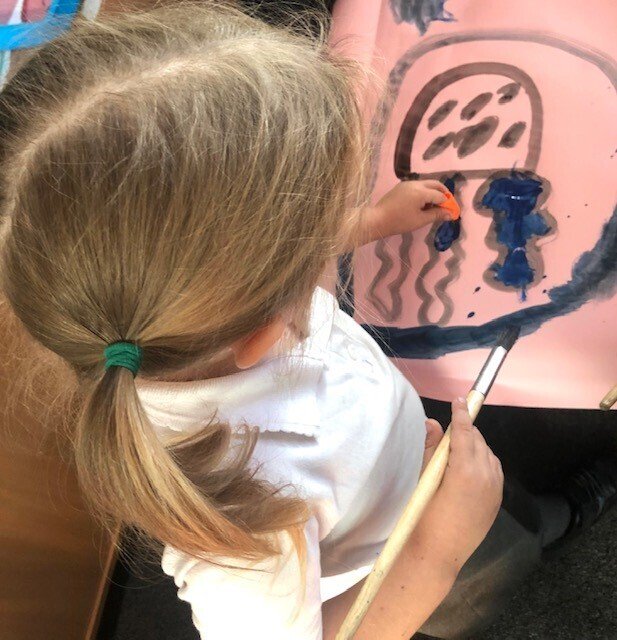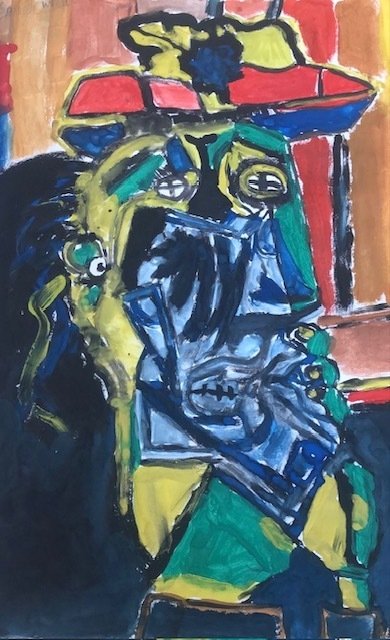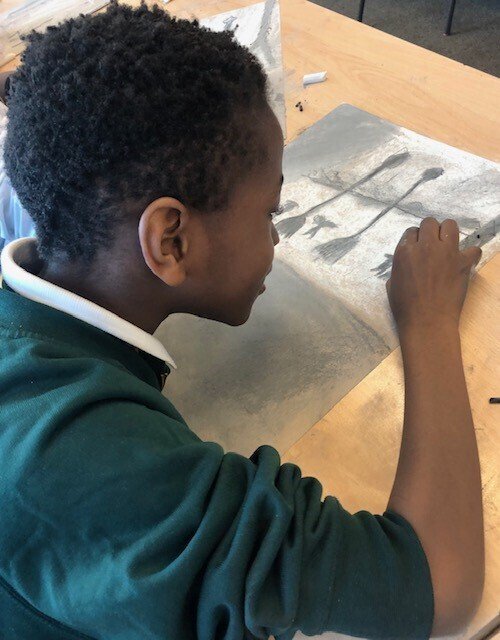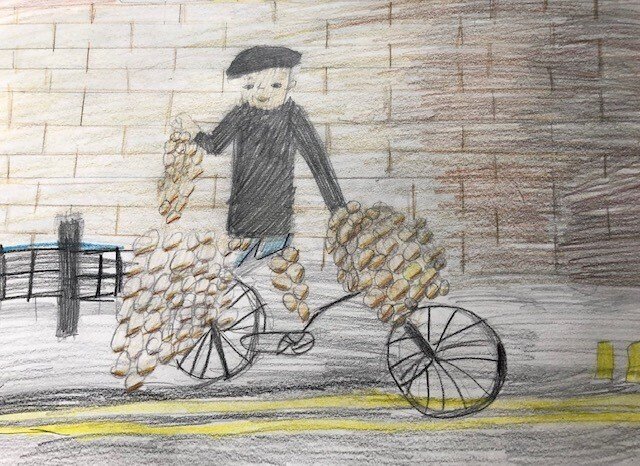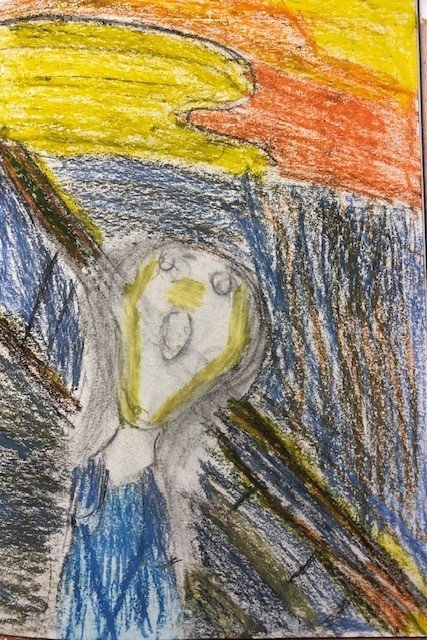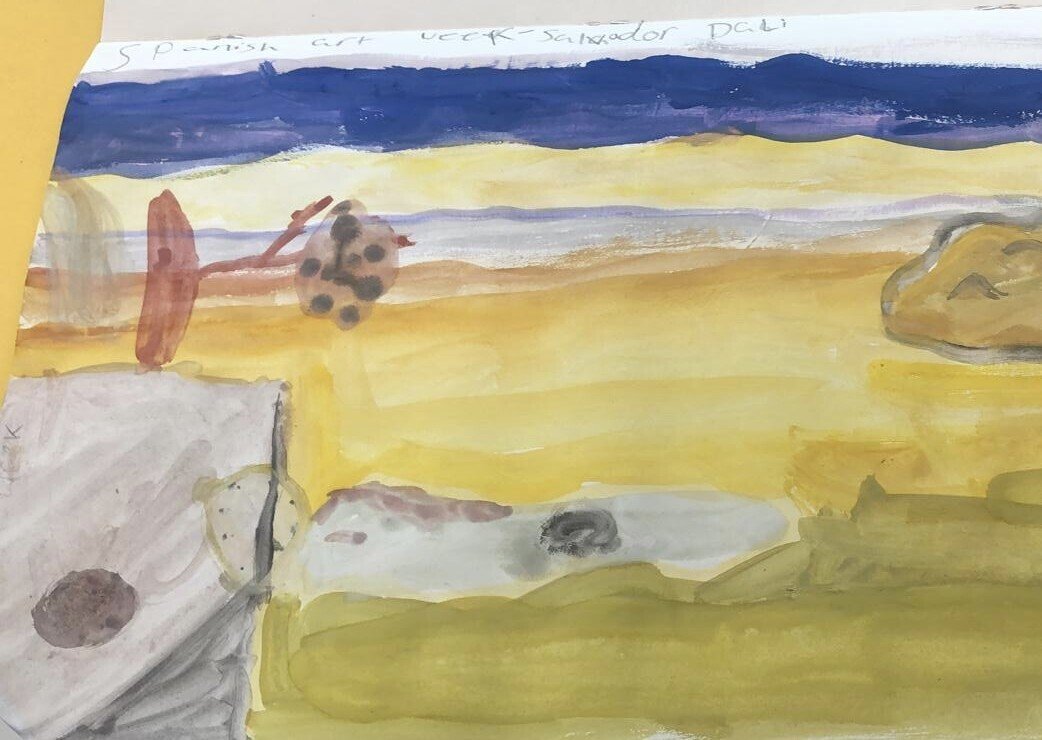 Subject context - from the National Curriculum :
Key Stage 1
Pupils should be taught:
- to use a range of materials creatively to design and make products
to use drawing, painting and sculpture to develop and share their ideas, experiences and imagination
- to develop a wide range of art and design techniques in using colour, pattern, texture, line, shape, form and space
- about the work of a range of artists, craft makers and designers, describing the differences and similarities between
different practices and disciplines, and making links to their own work.

Key Stage 2
Pupils should be taught to develop their techniques, including their control and their use of
materials, with creativity, experimentation and an increasing awareness of different kinds
of art, craft and design. Pupils should be taught:
- to create sketch books to record their observations and use them to review and revisit ideas
- to improve their mastery of art and design techniques, including drawing, painting and
sculpture with a range of materials [for example, pencil, charcoal, paint, clay]
- about great artists, architects and designers in history.