Our lessons-
Each class has a weekly art and design lesson delivered by Mrs Hill. This lesson is usually based around the class's history/geography theme, where children apply art and design skills they have been taught. Class teachers also deliver art in class. As part of their art curriculum, pupils learn about great artists, architects and designers in history.
Since the introduction of the use of sketchbooks in the KS2 National Curriculum, we have incorporated them into our creative curriculum at St Joseph's Catholic School. Every child from Year 1 to Year 6 has a sketchbook which is kept close to hand whenever we are creating, learning and developing new ideas.
We try to continually expose our children to a range of new and different techniques and a wide range of media so that they have choices when expressing their ideas/thoughts.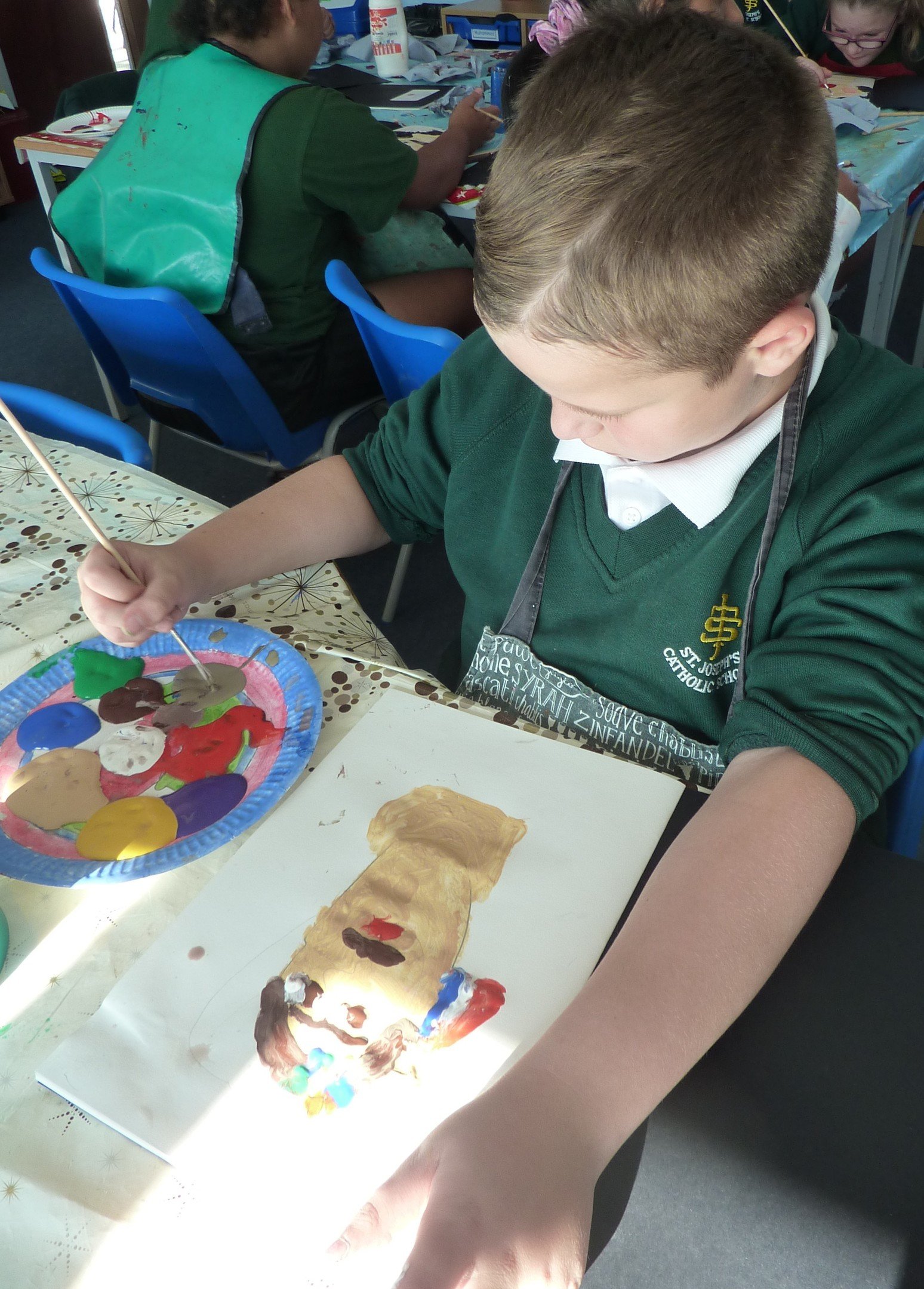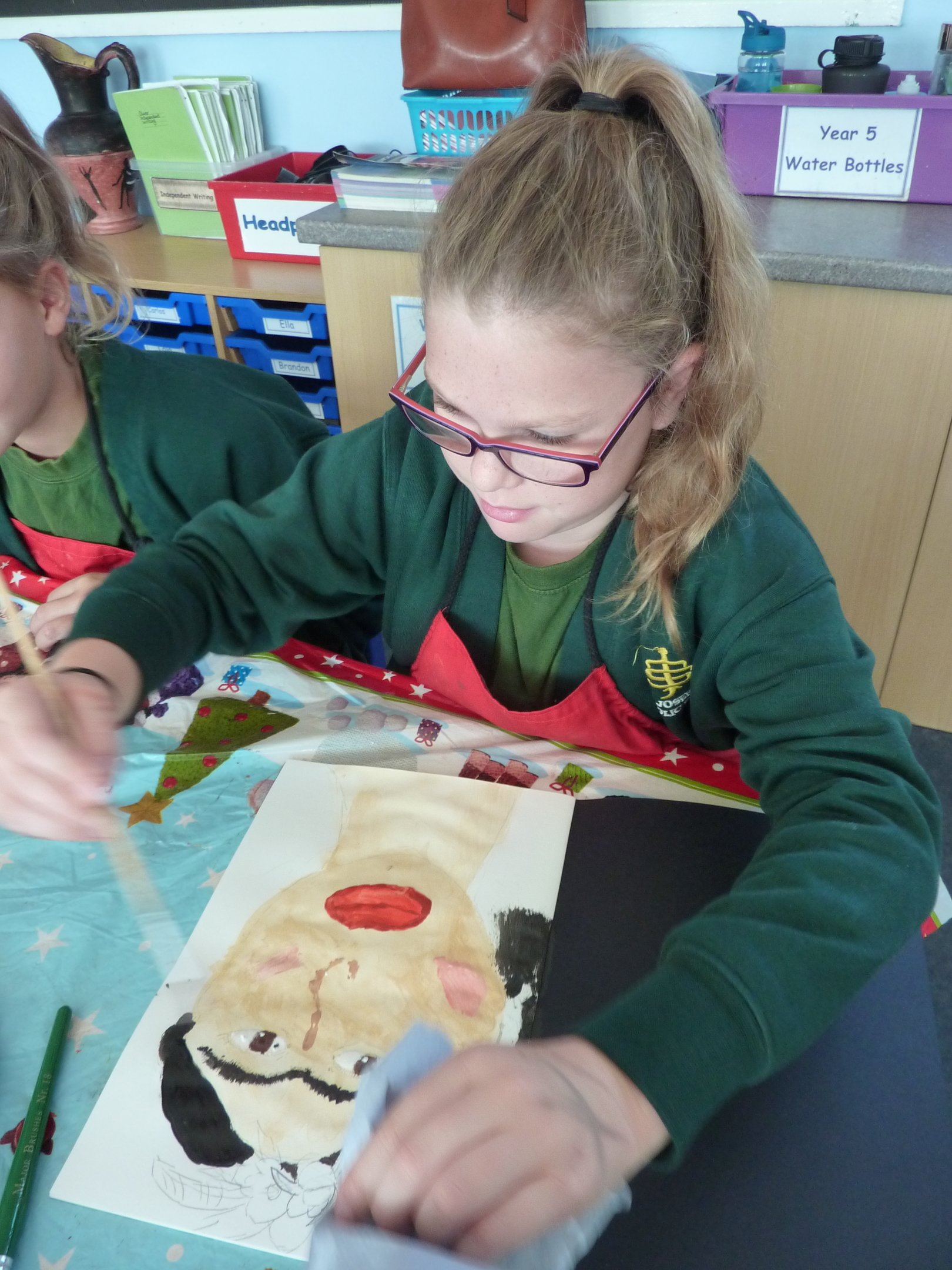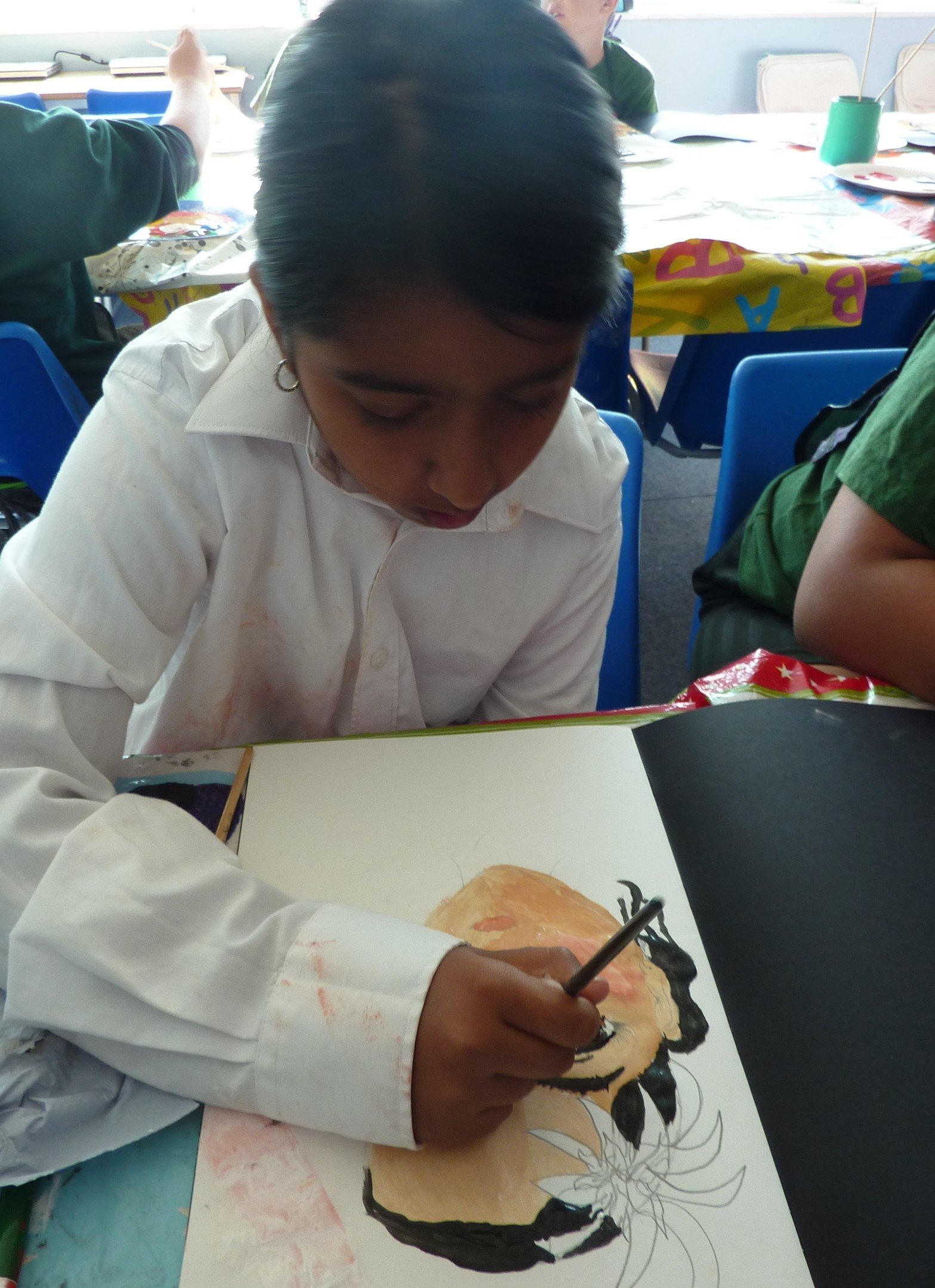 As part of their learning about modern-day Mexico, children study portraits of Frida Kahlo by other artists and they used them as inspiration for their own portraits of Frida.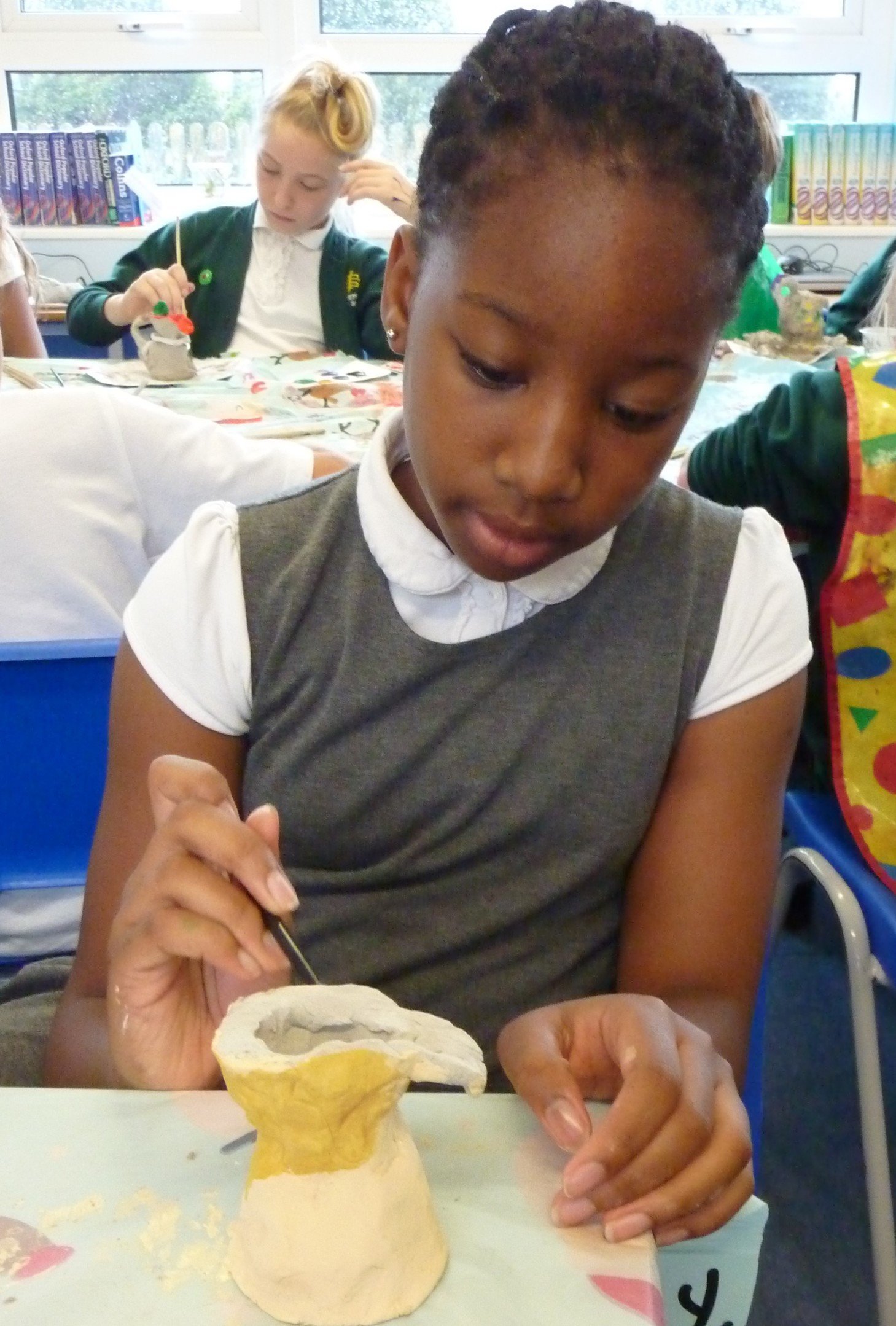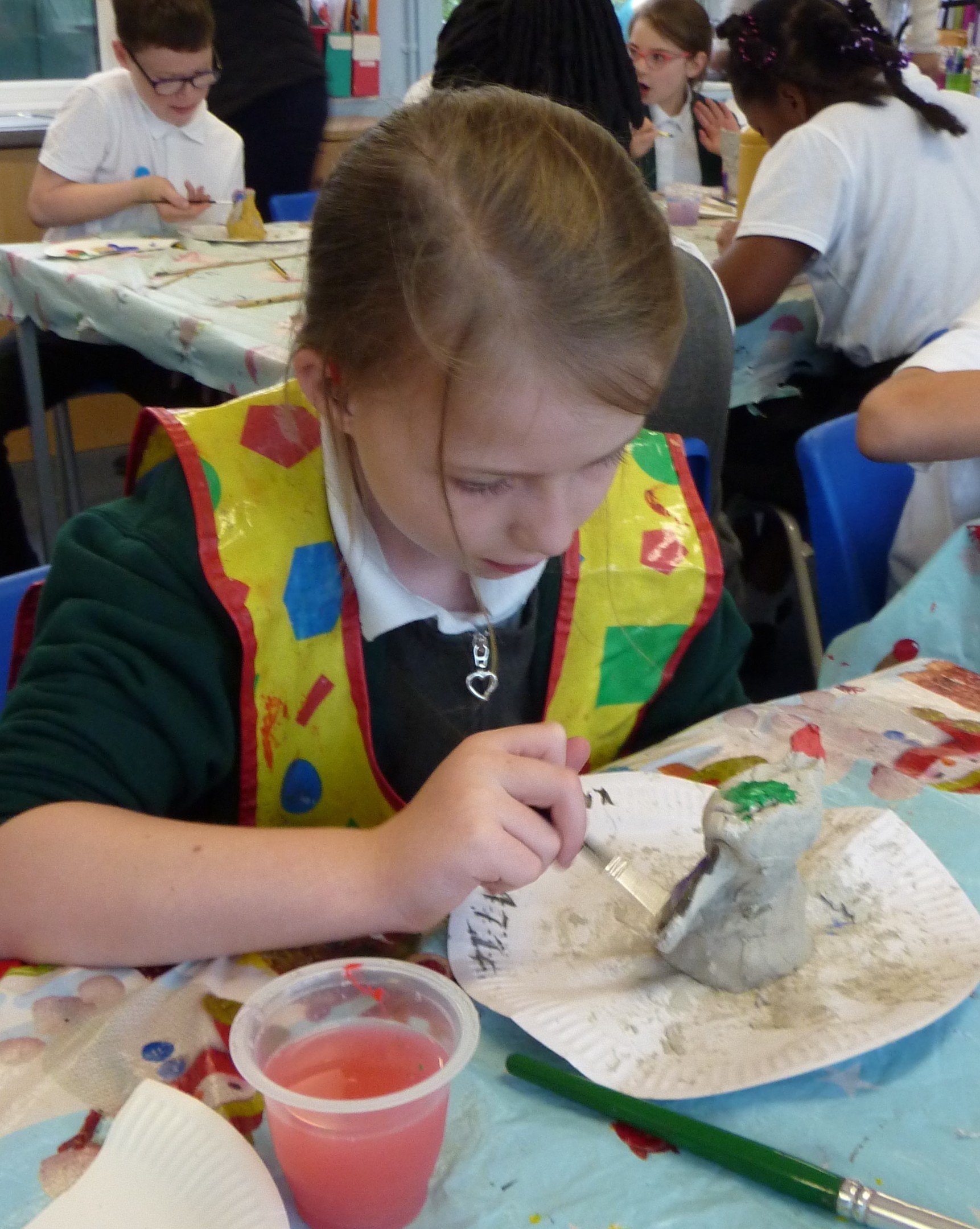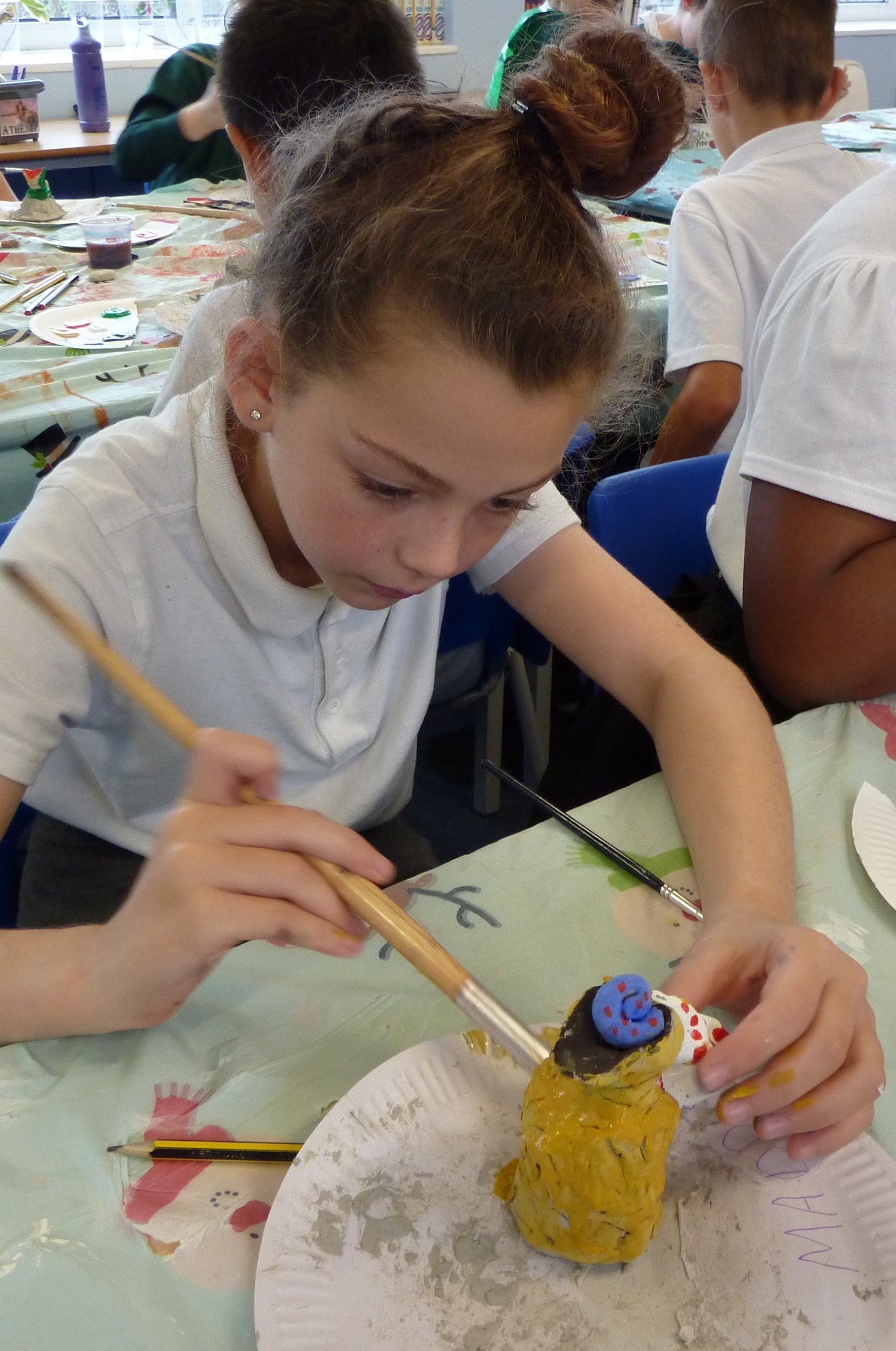 Year 5 use clay to sculpt and create Greek pots before painting them.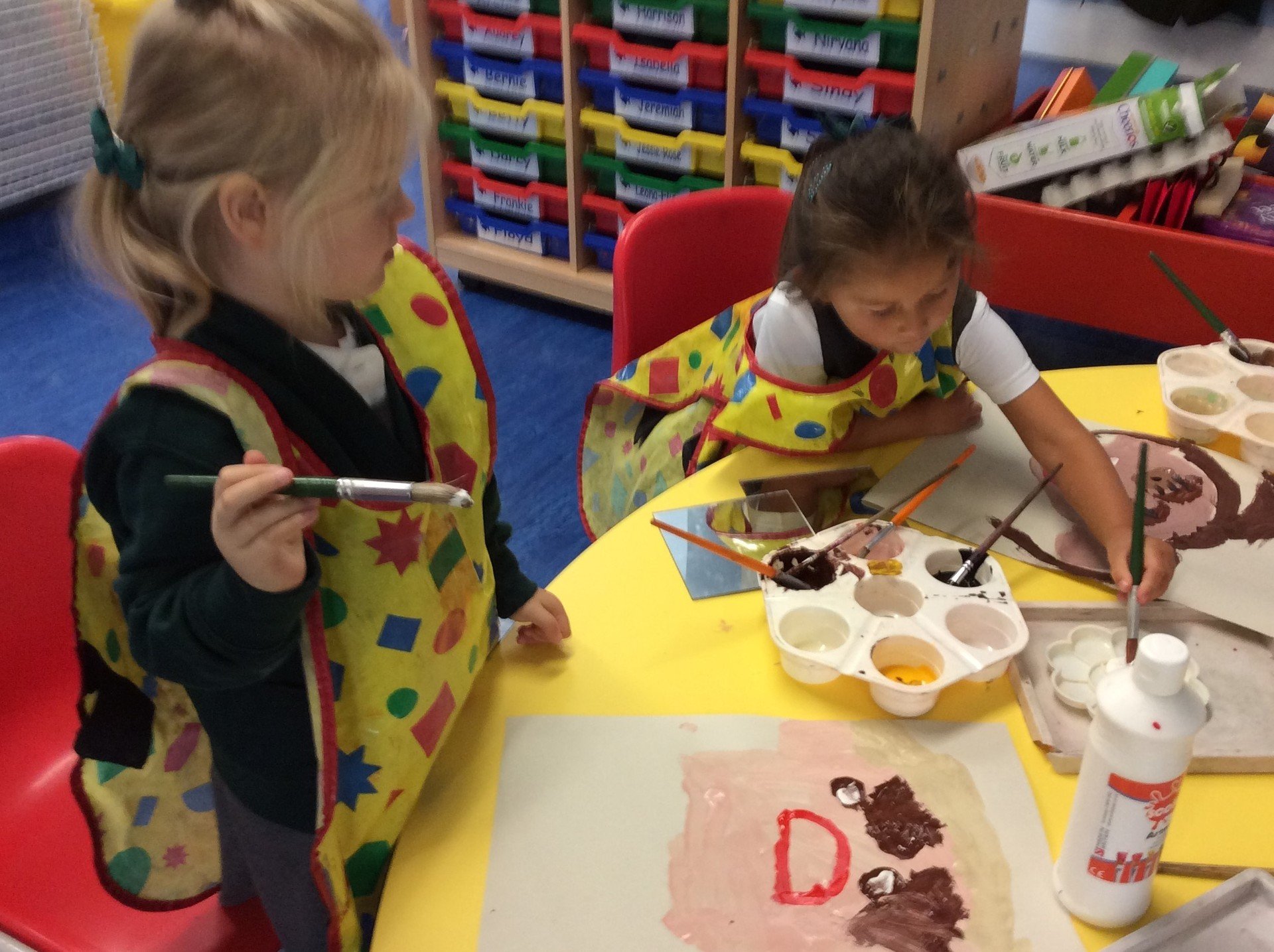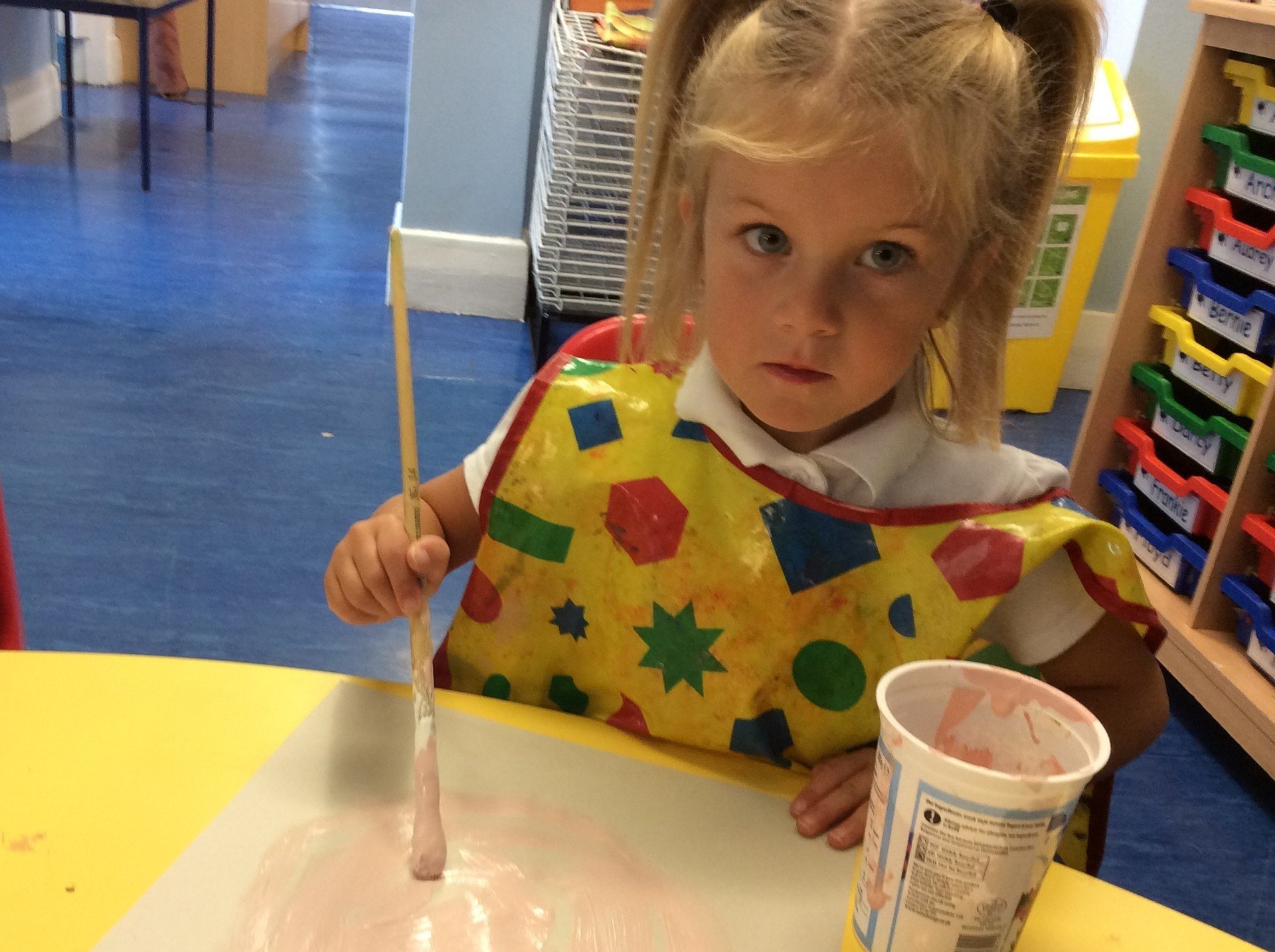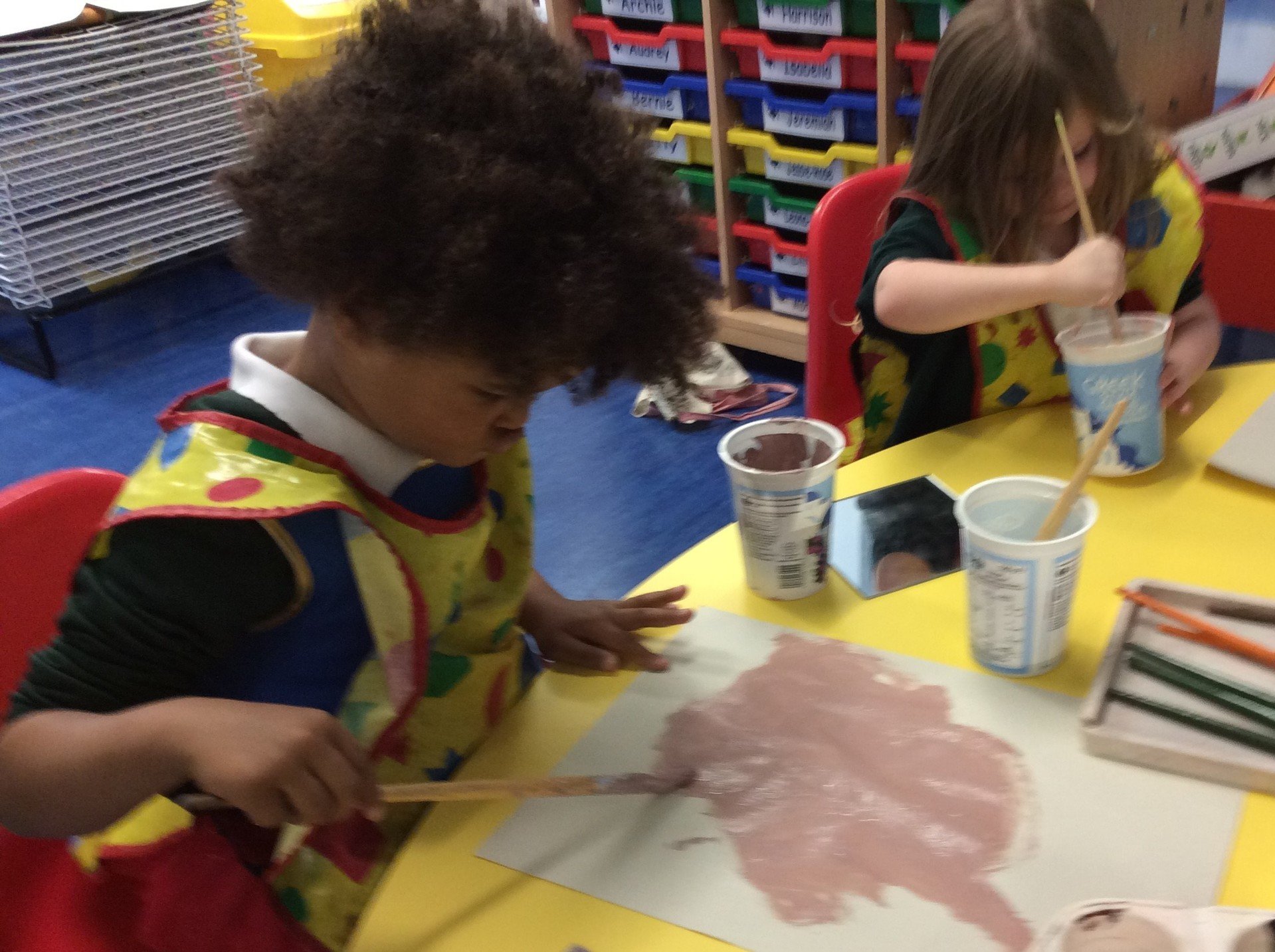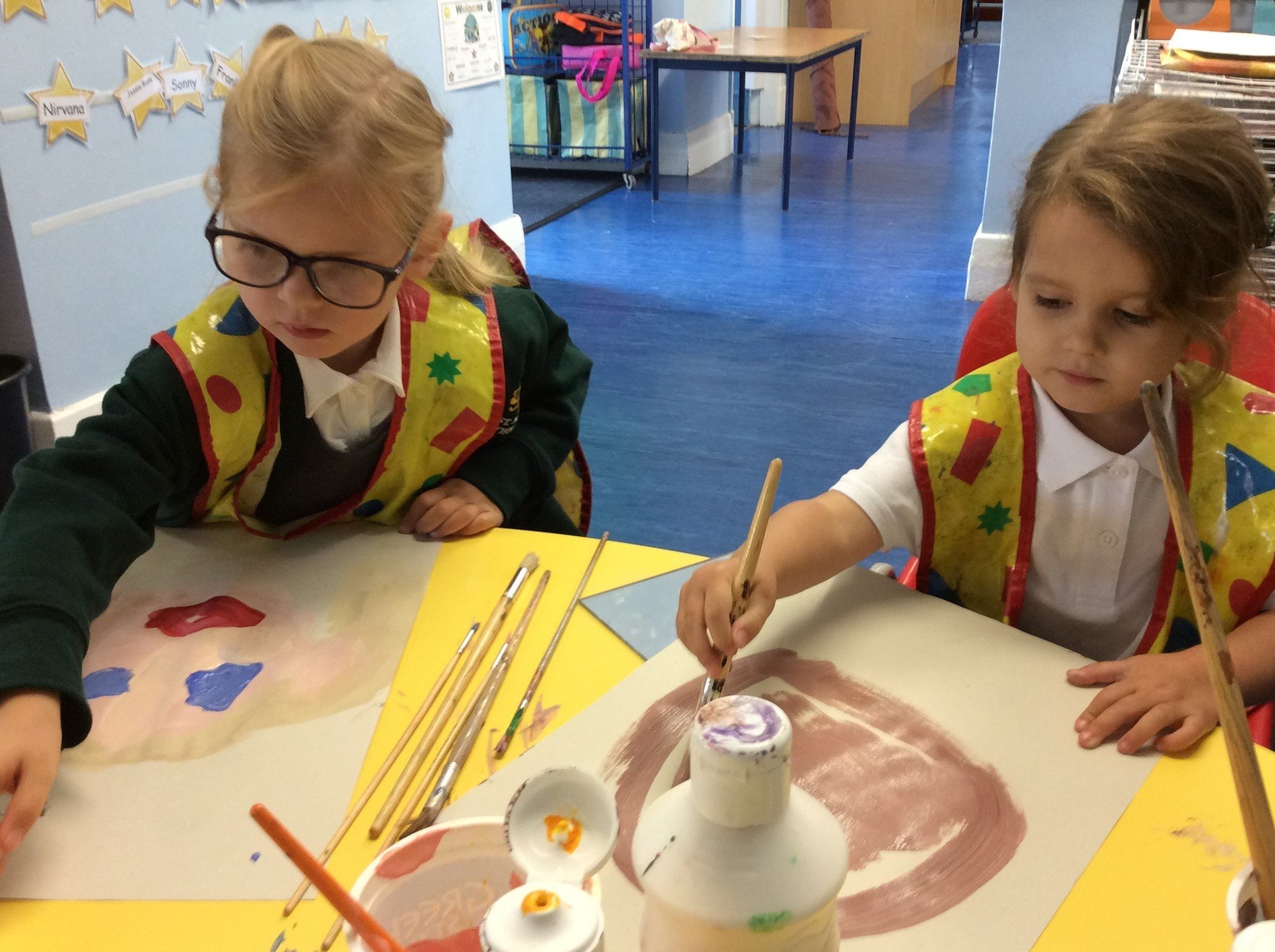 Reception pupils experiment with colour and line.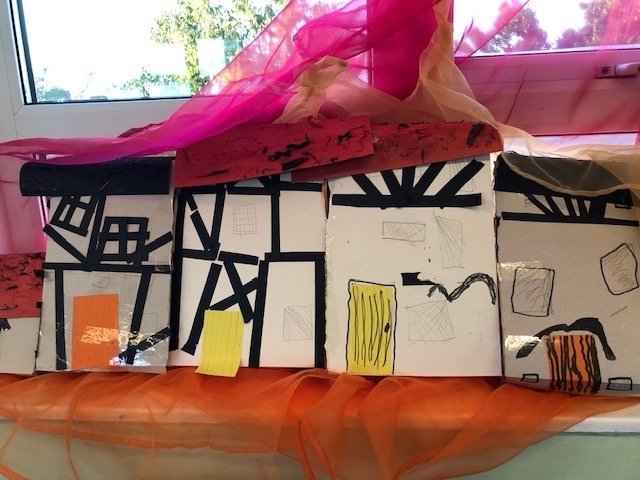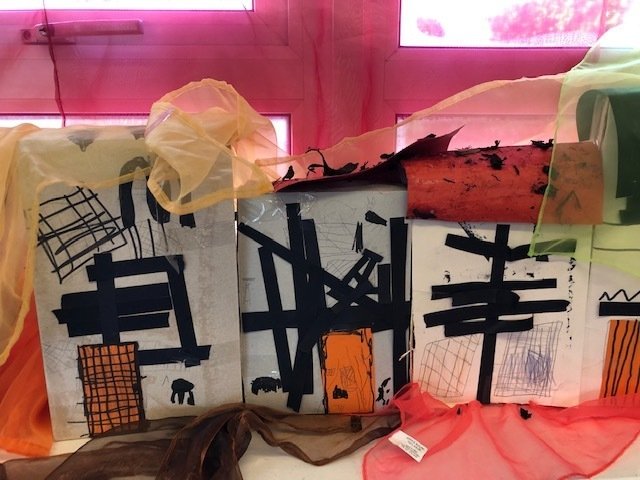 St George's Class design and make houses in Pudding Lane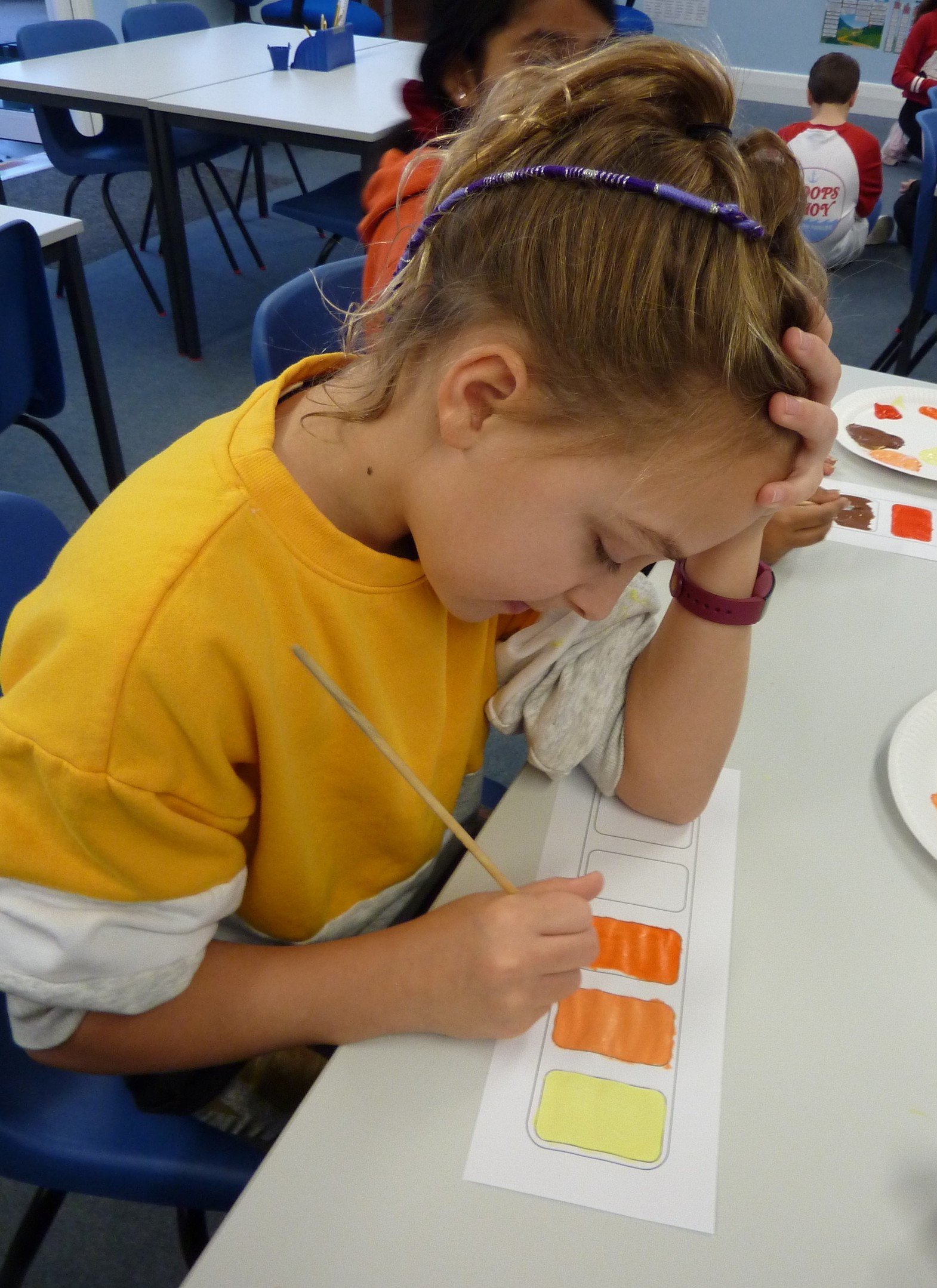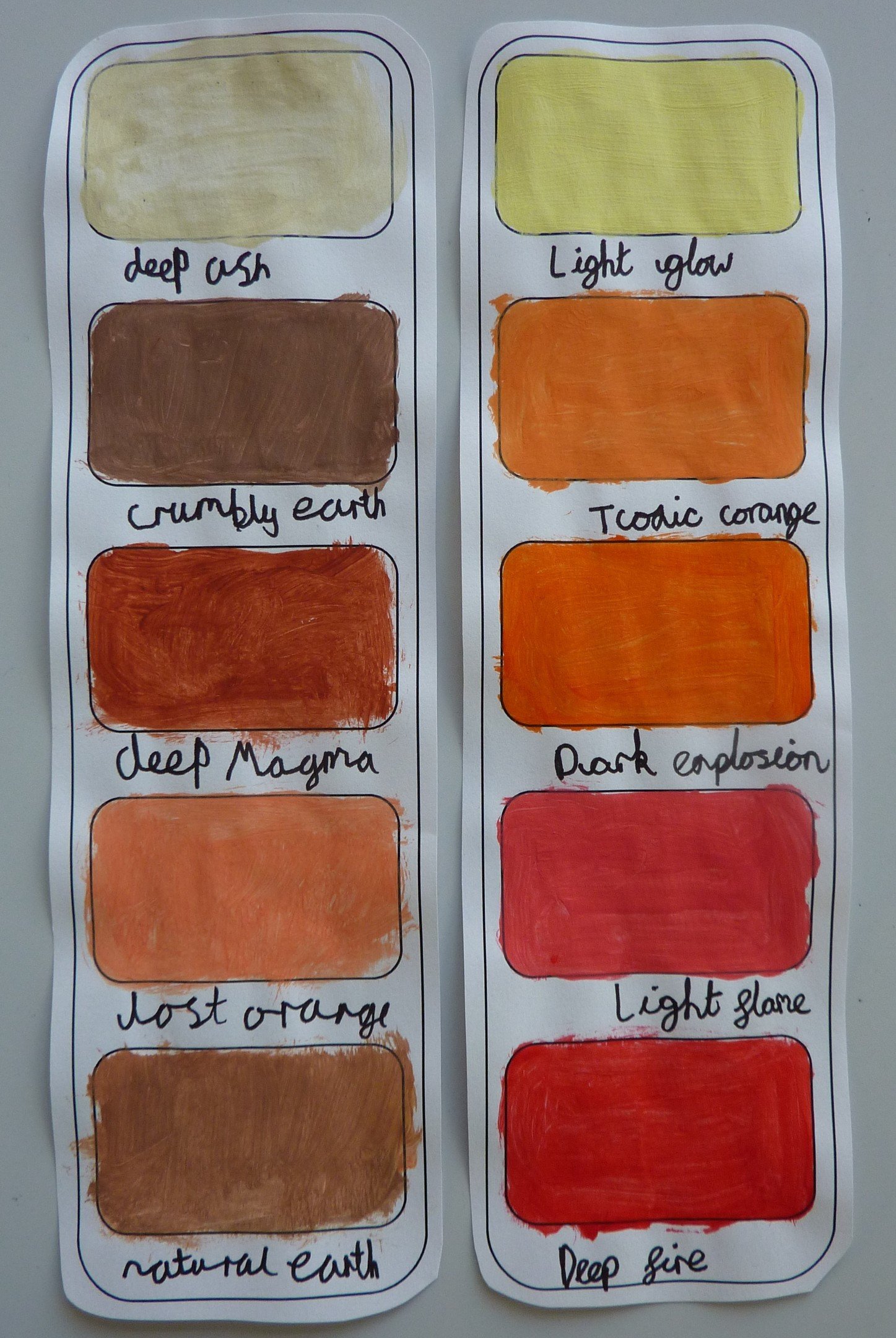 As part of their topic launch, Year 6 use primary colours to mix "volcanic inspired " paint colours and give them appropriate paint shade names.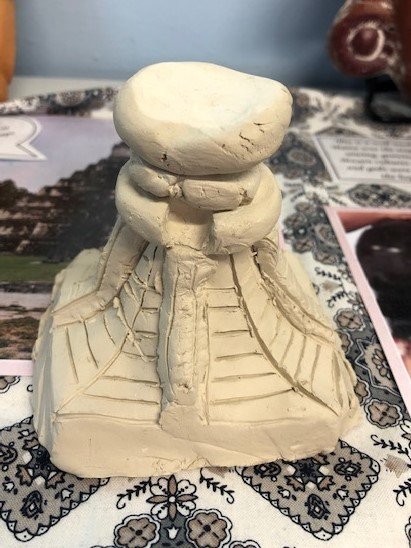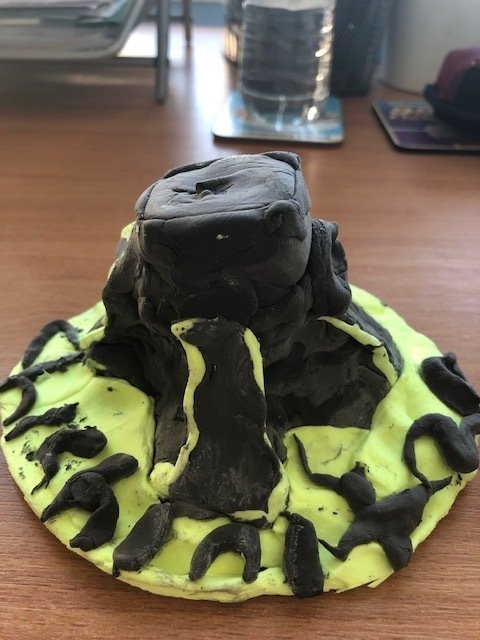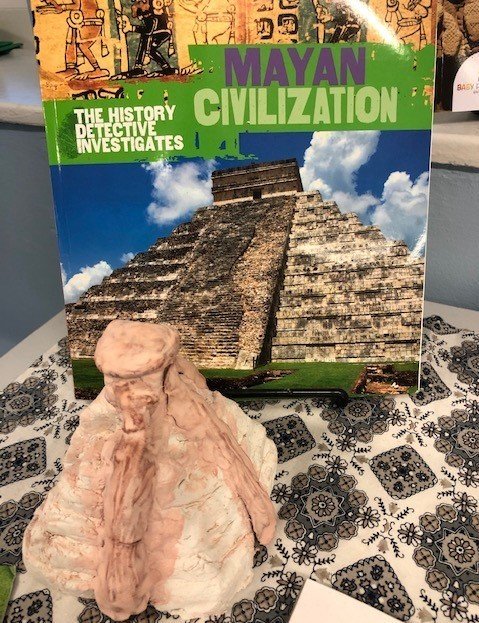 Year 6 create Mayan models of Chichen Itza using a range of modelling materials.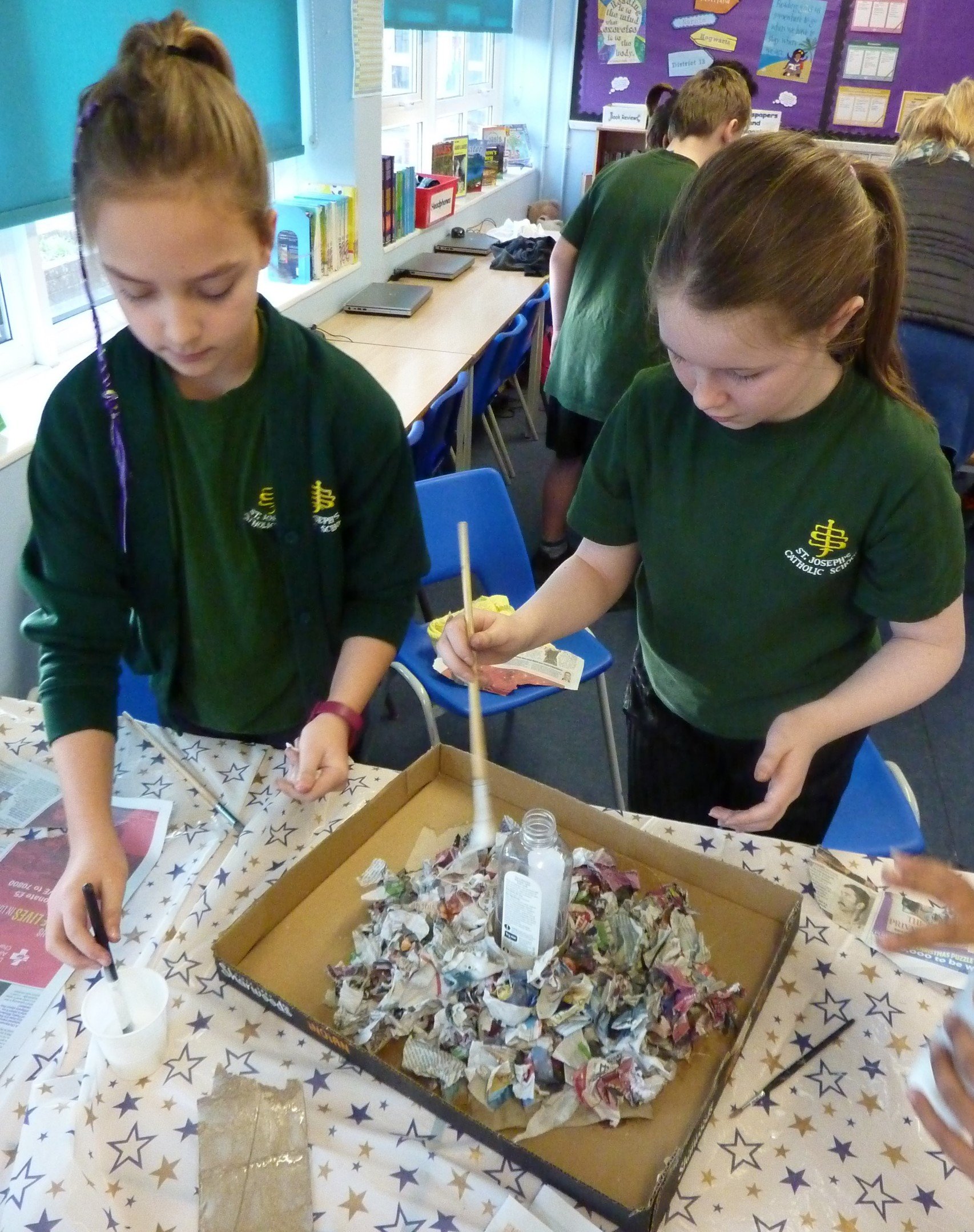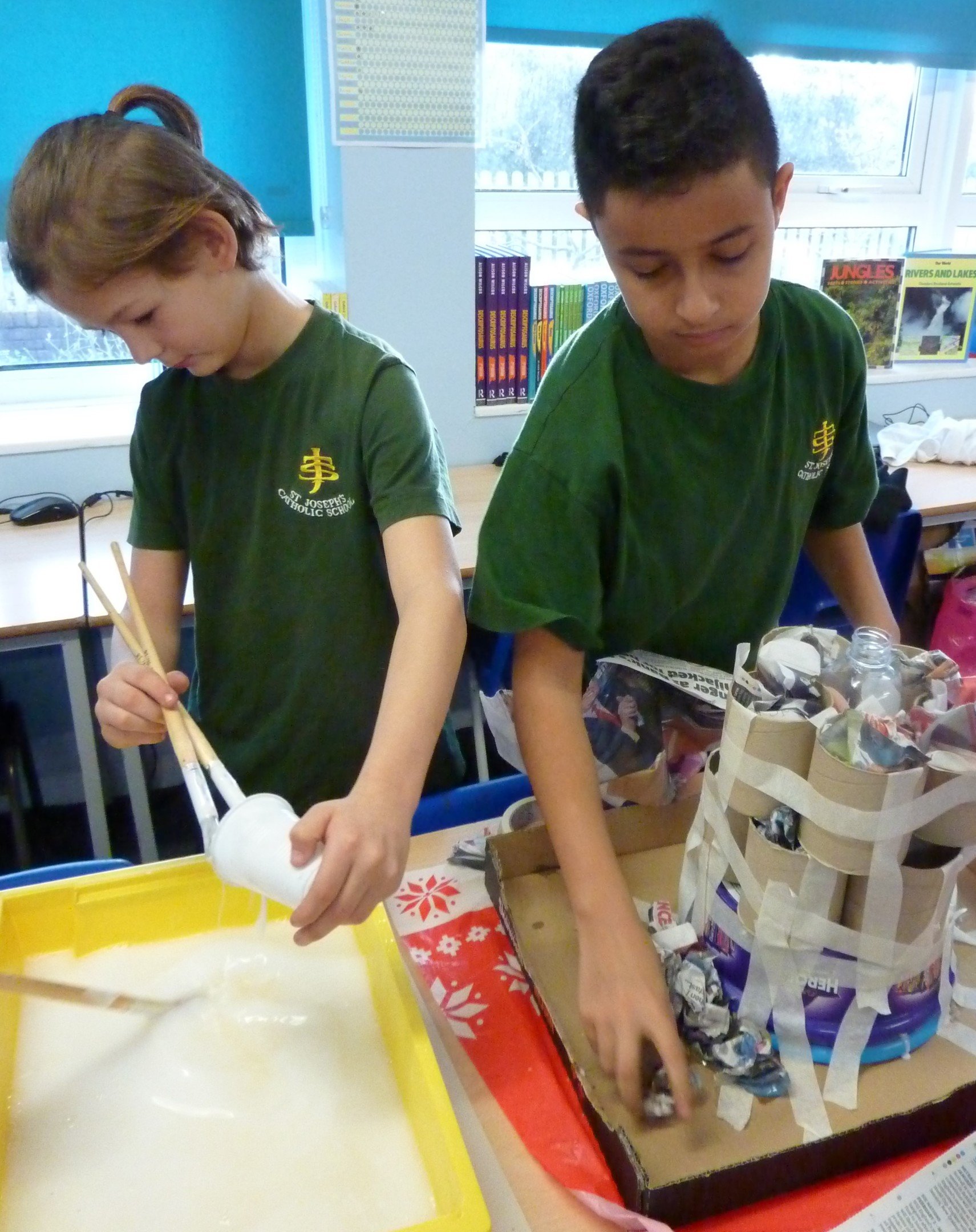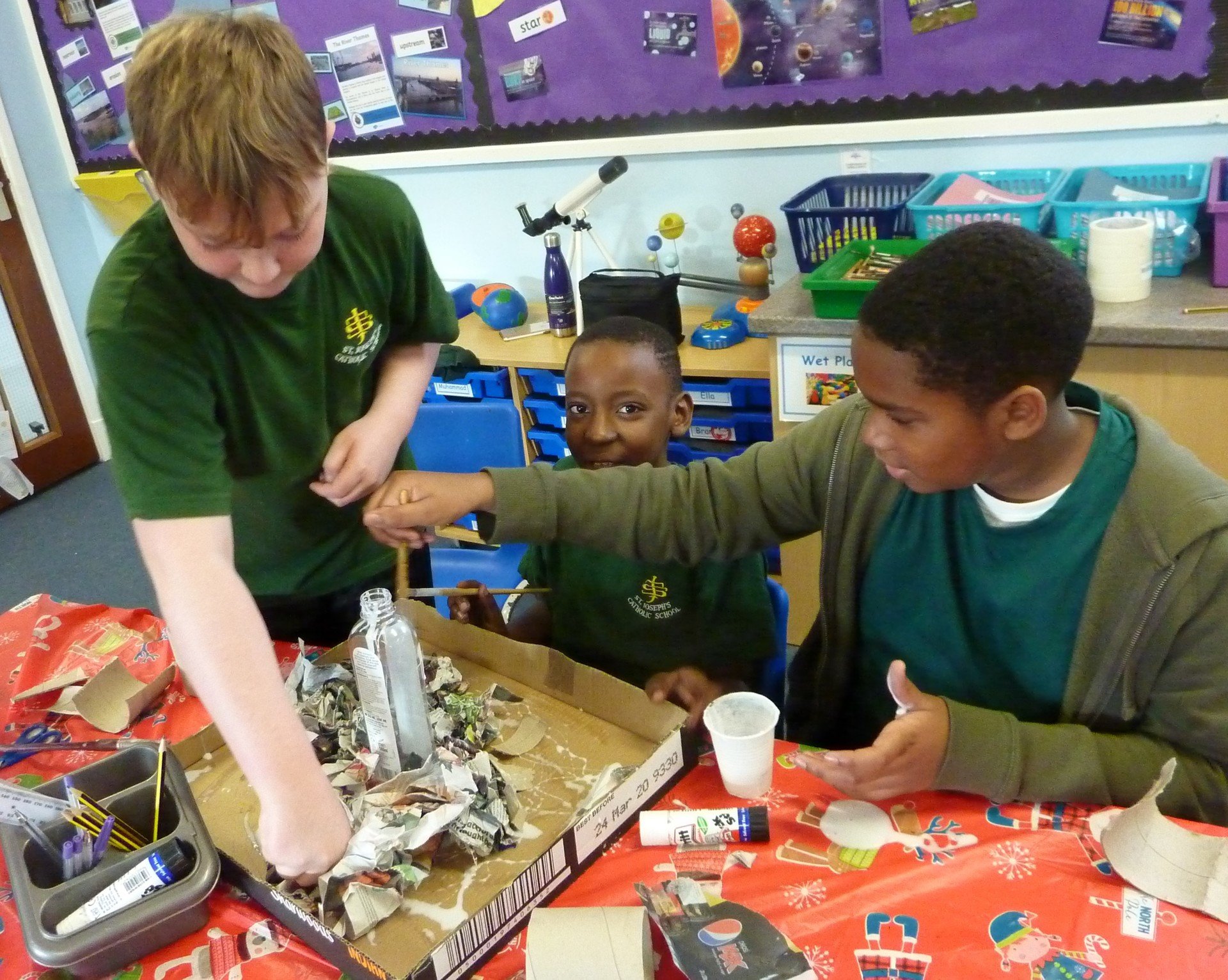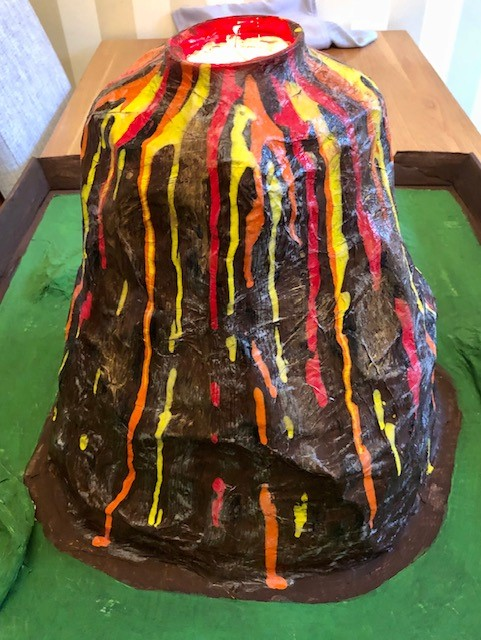 Year 6 choose and use different materials to make a volcanic structure.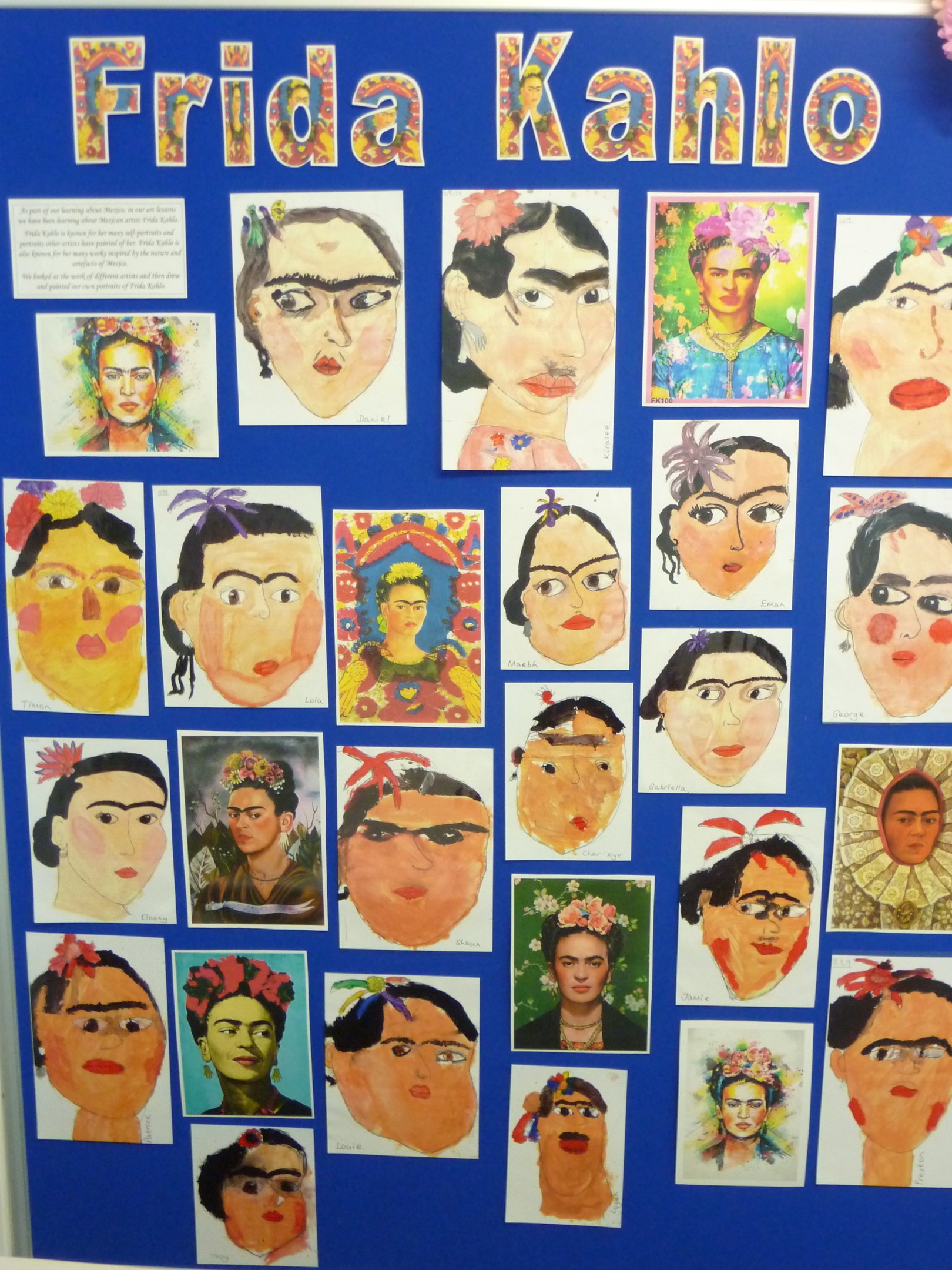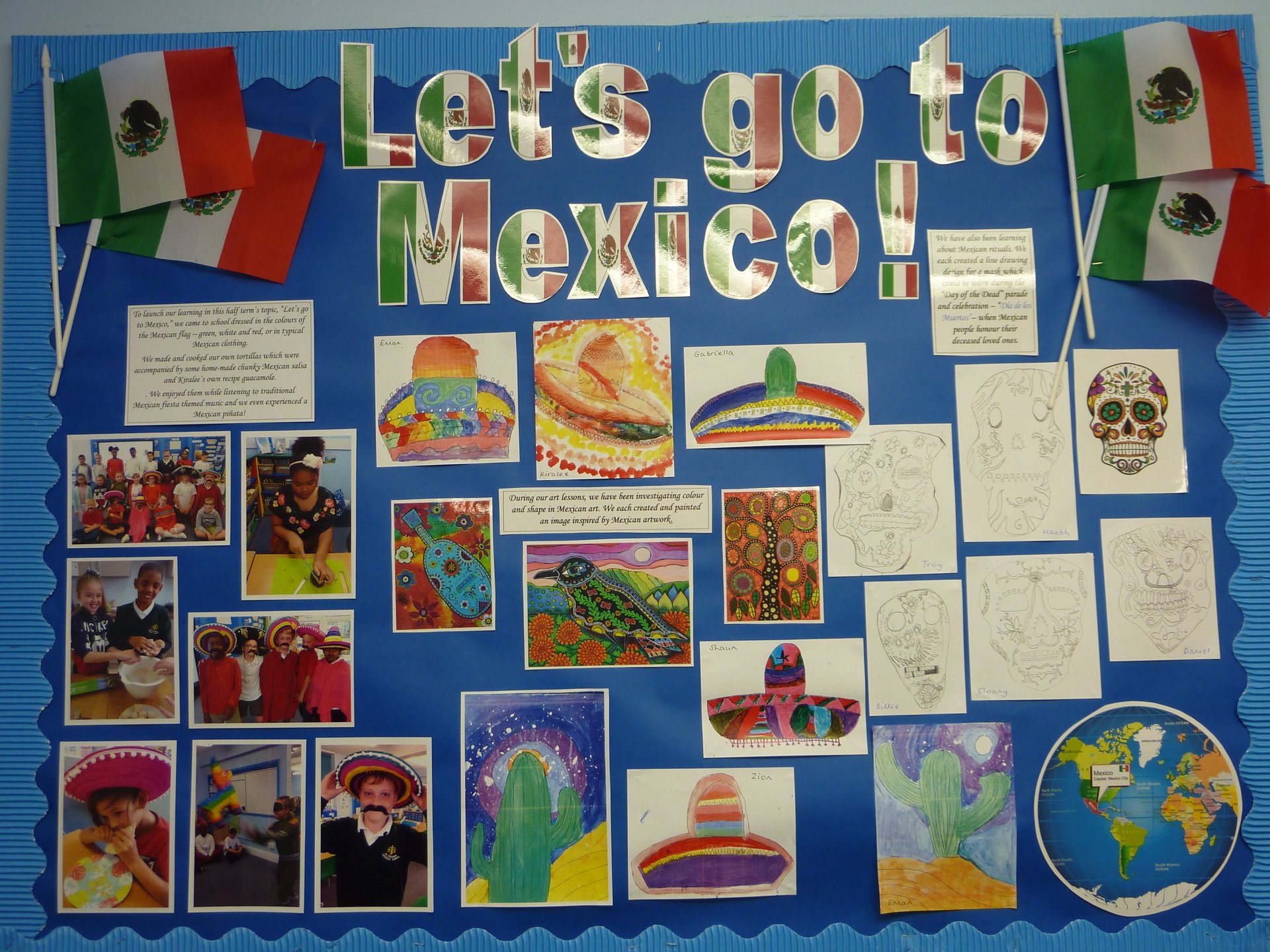 Year 6 Frida Kahlo portraits inspired by various artists and their Mexican art display.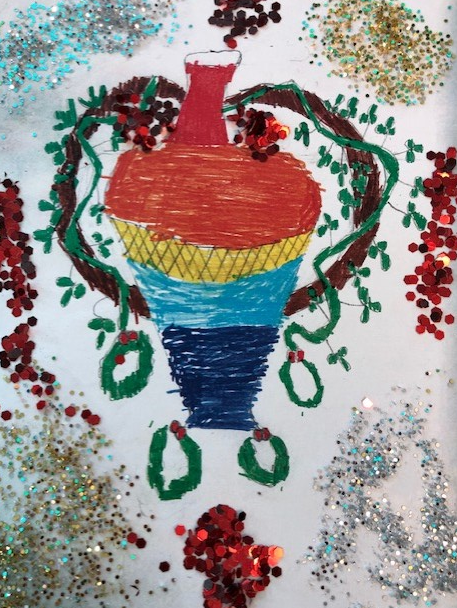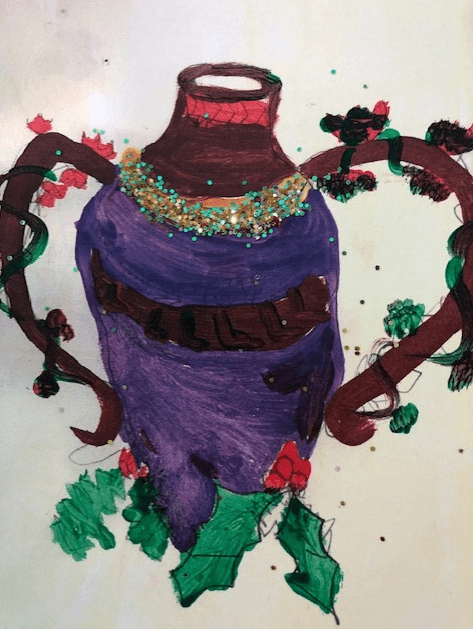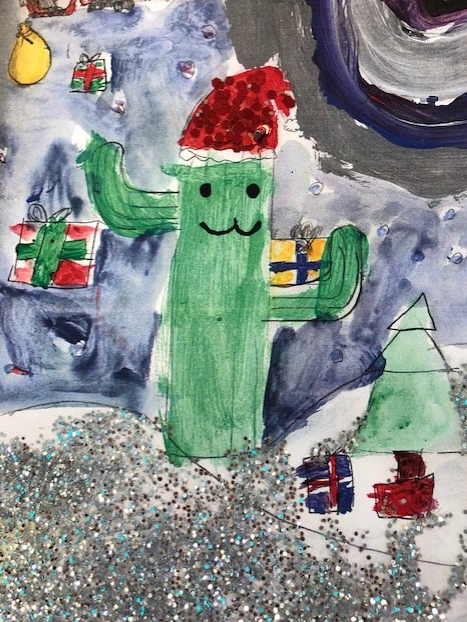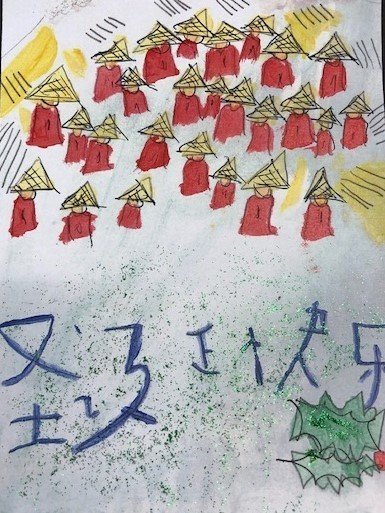 Our Christmas cards this year were topic inspired - "Greece Lightning," "Modern Mexico" and "Welcome to China".......all with a festive twist!
Exploring different media and developing ideas...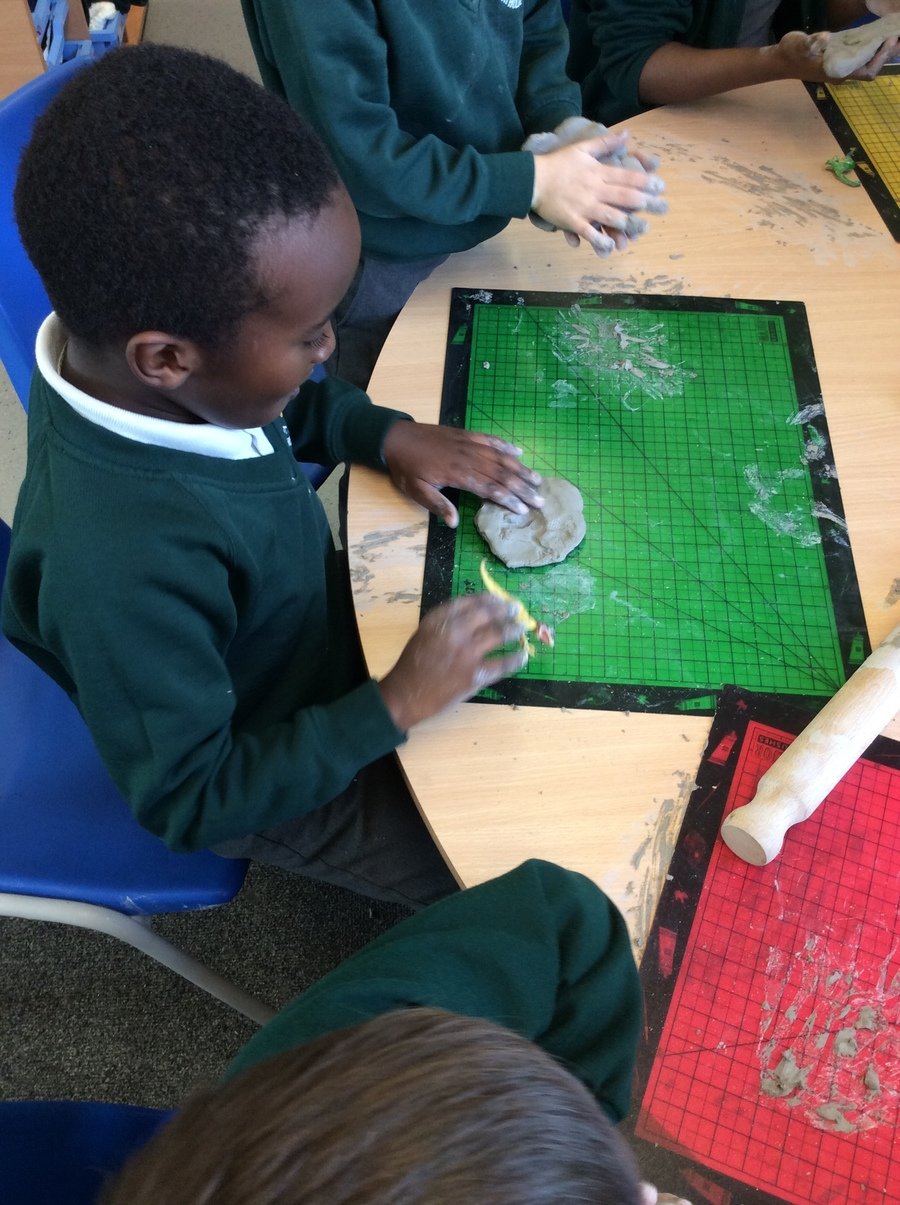 As well as our curriculum art and design, we also like to be creative and artistic at every opportunity!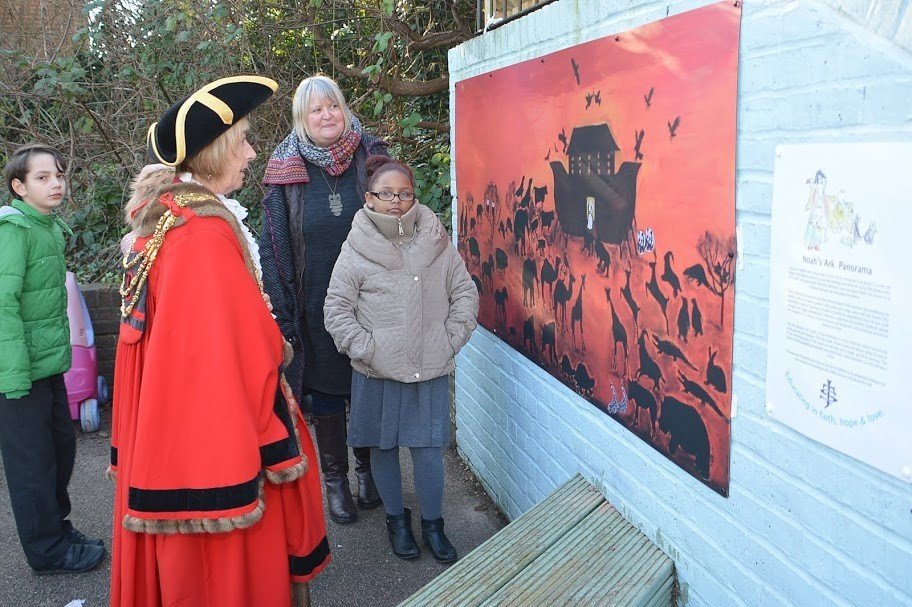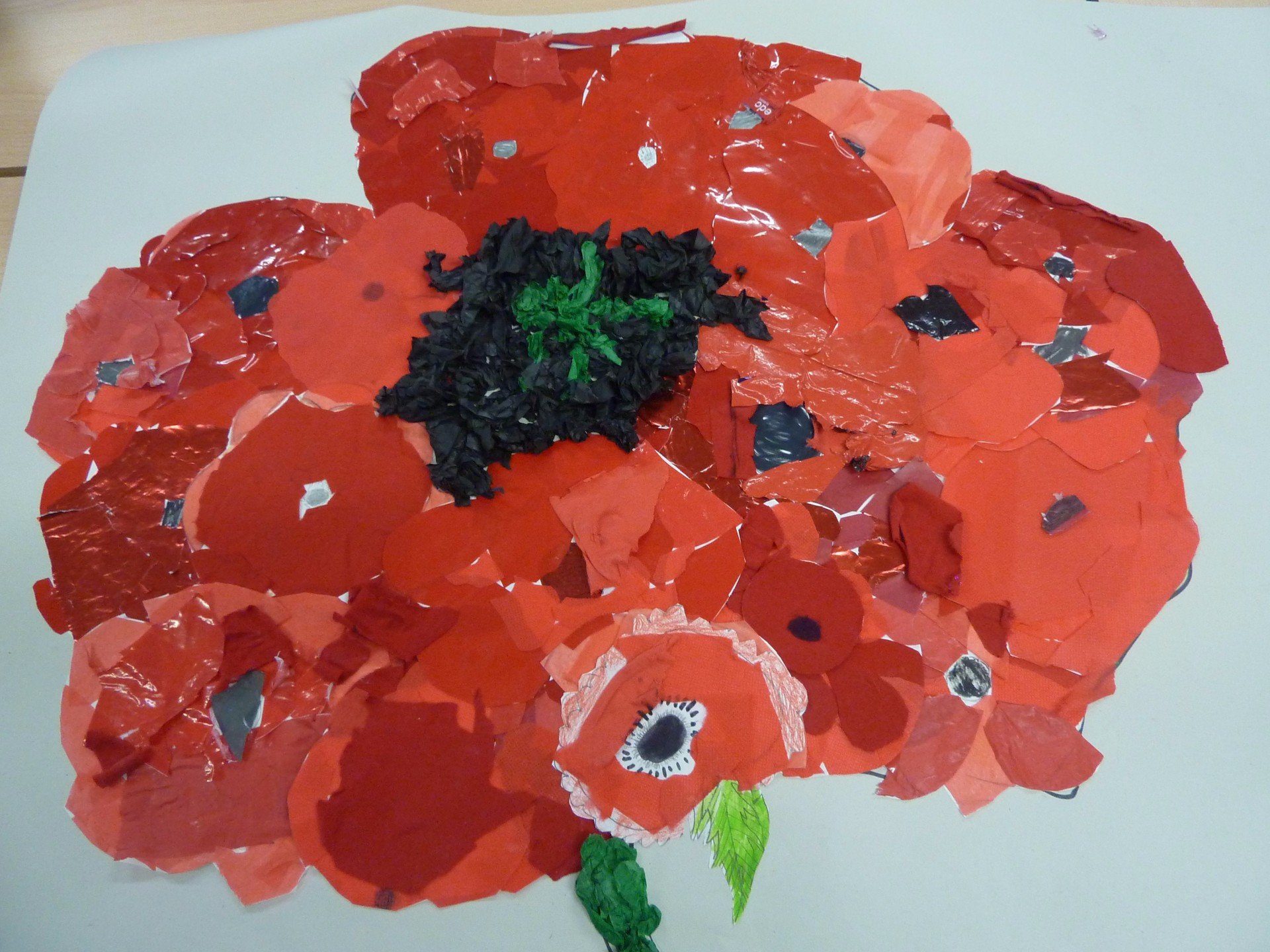 We have worked with local artists like Bonnie Cummings to create memorable whole school projects like our "Noah's Ark" project which formed a large part of our Jubilee celebrations. Each class also created collaborative art work for our Jubilee art exhibition.
The Brighton Children's Parade
At St Joseph's, we regularly take part in the childrens' parade which marks the opening of the Brighton festival. The parade consists of over 80 schools marching through the centre of Brighton showing off their "big makes" and fabulous costumes. We invite all of the children across the school to take part in the parade and provide workshops for parents to help design and make props and costumes. The event is always an enjoyable and fun day out for children, parents and staff (and the sun always shines!)
These are some of our previous "big makes" over the last few years -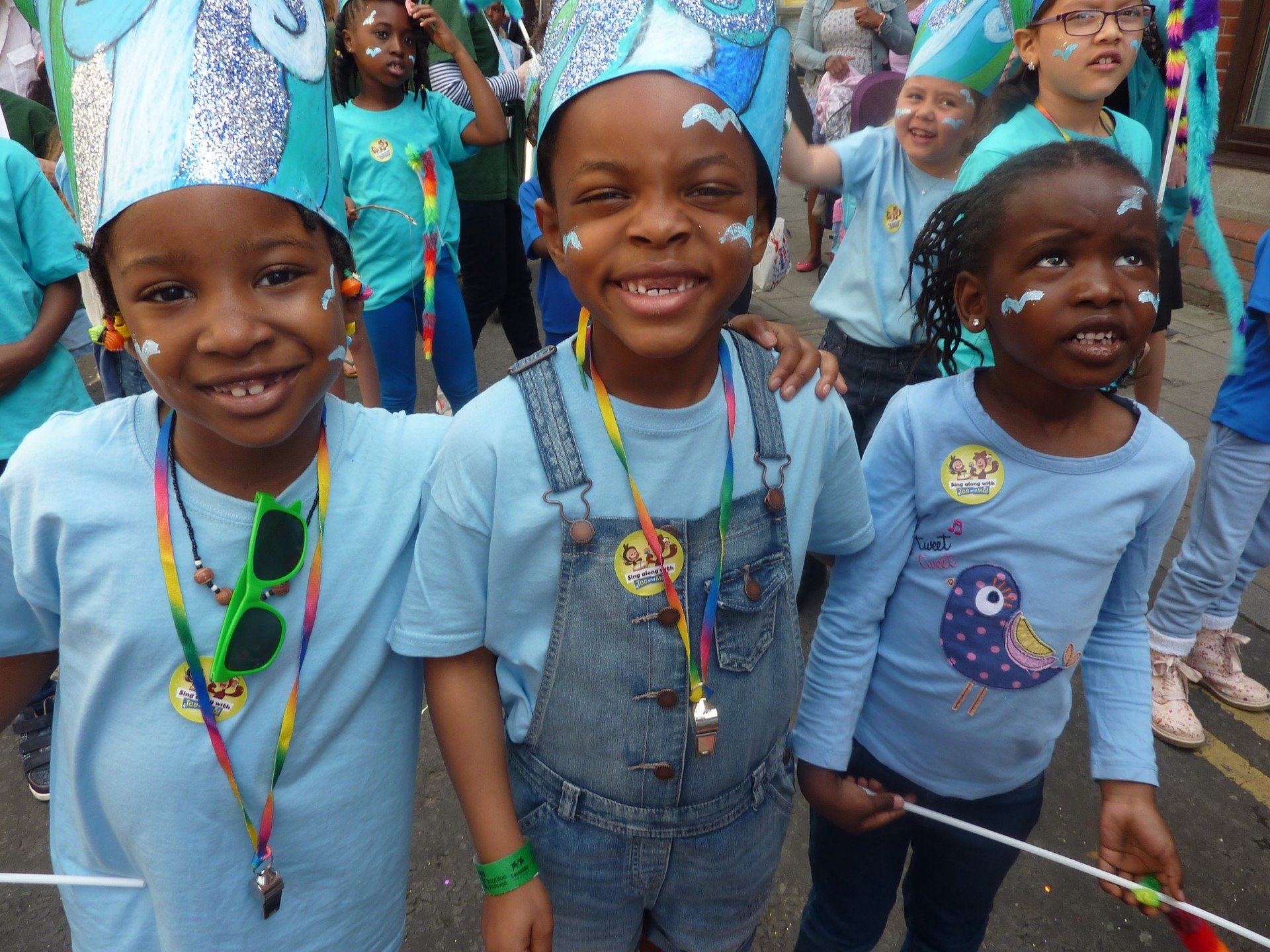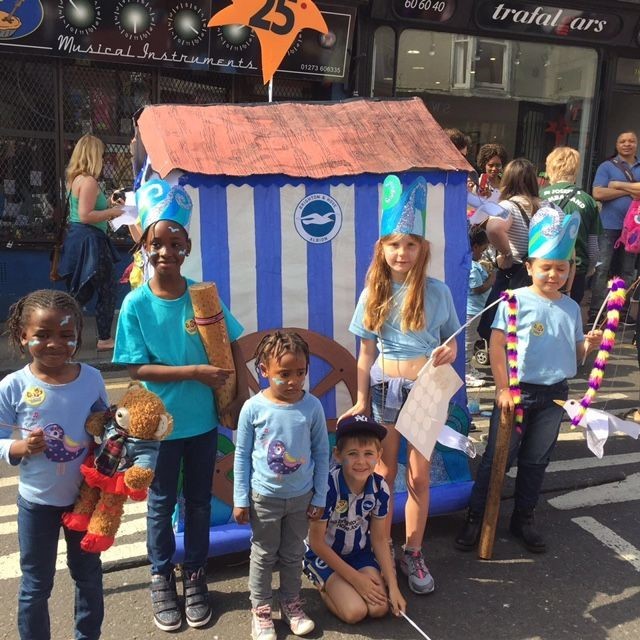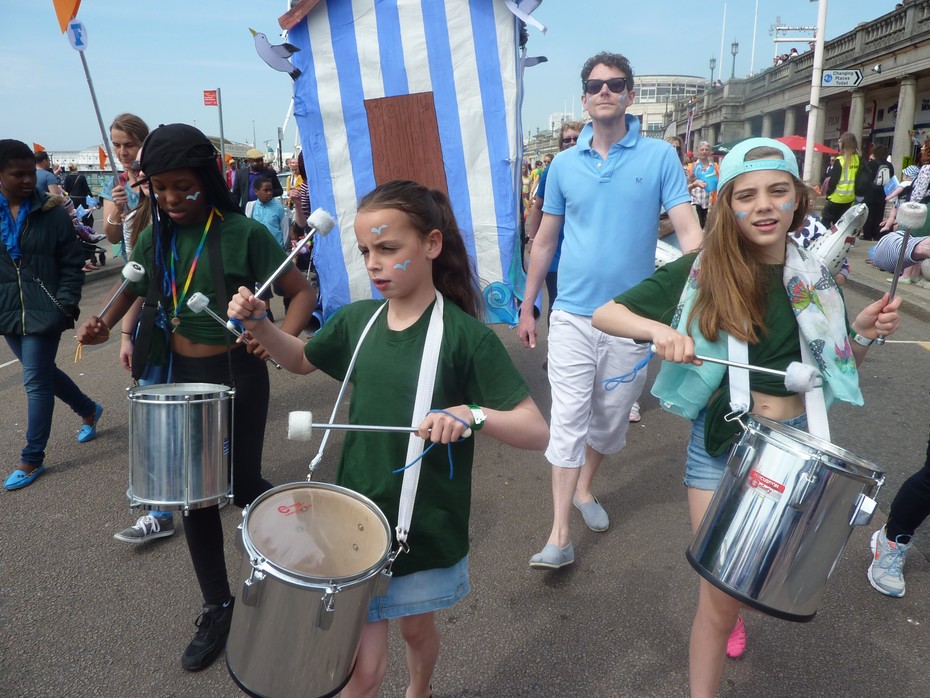 May 2016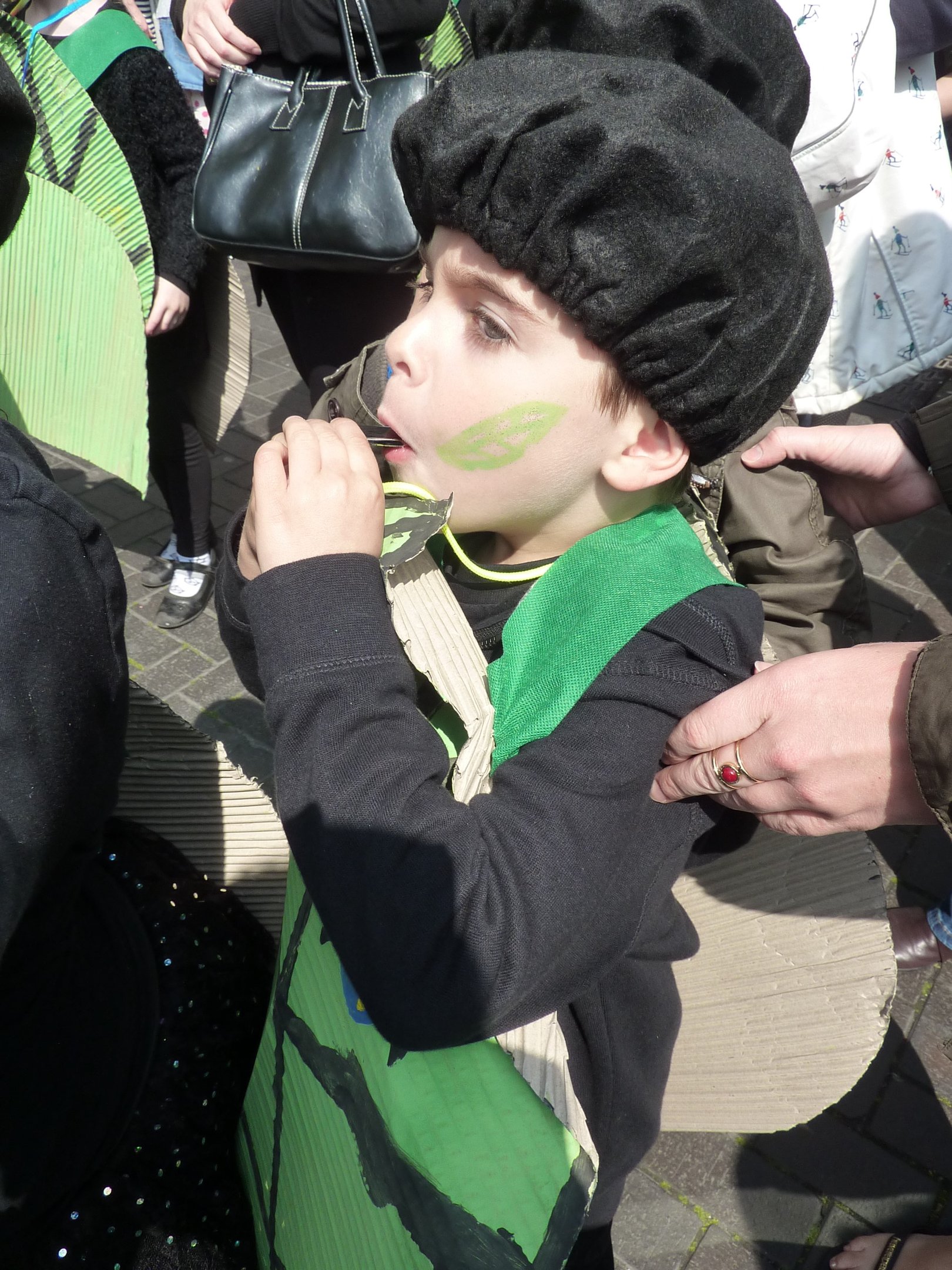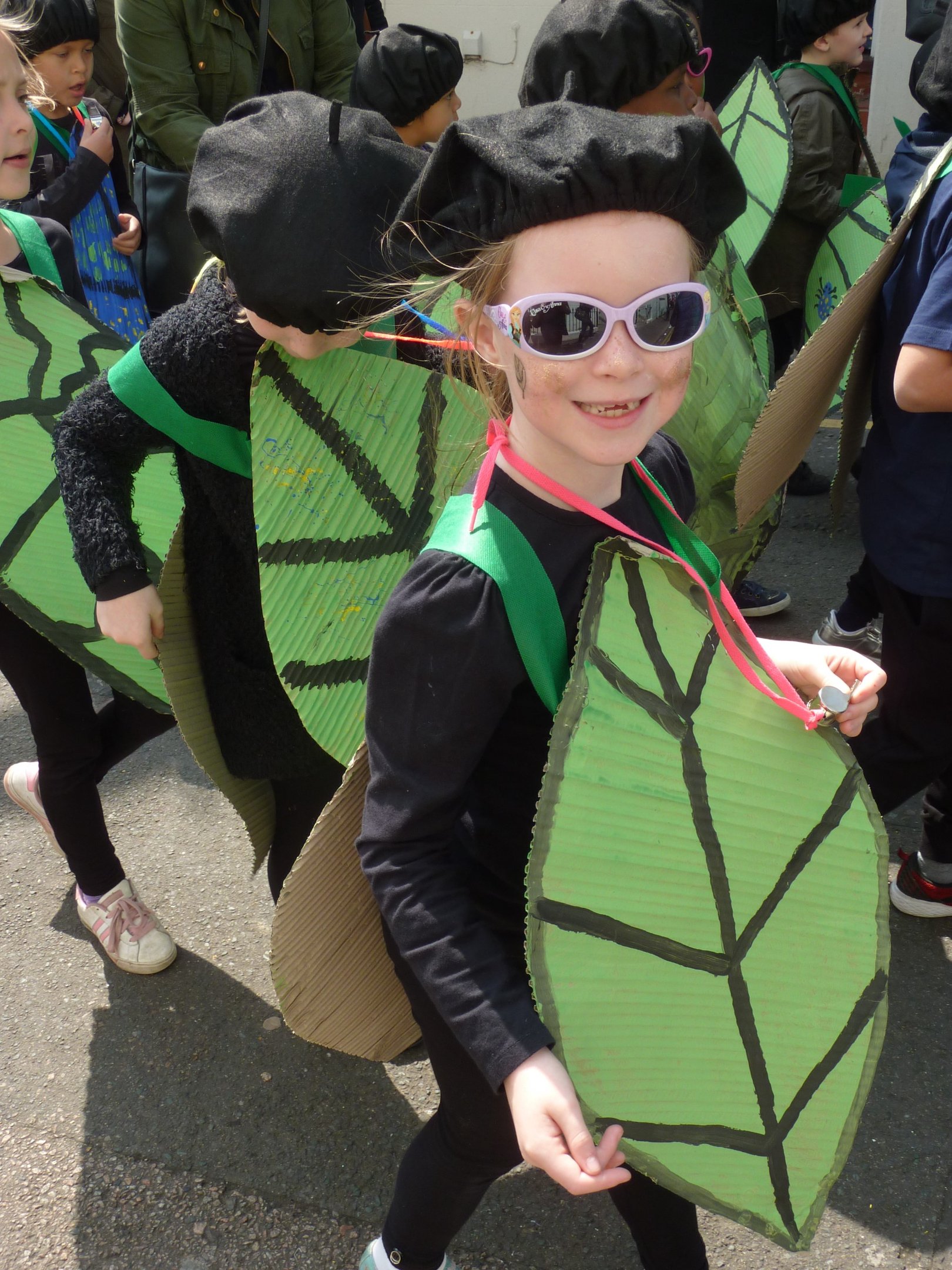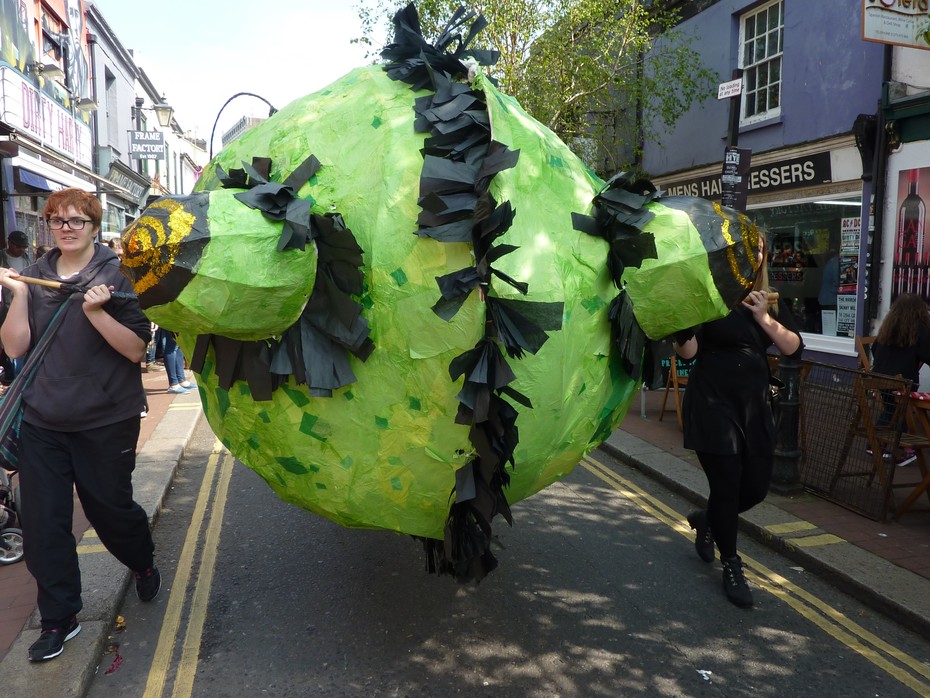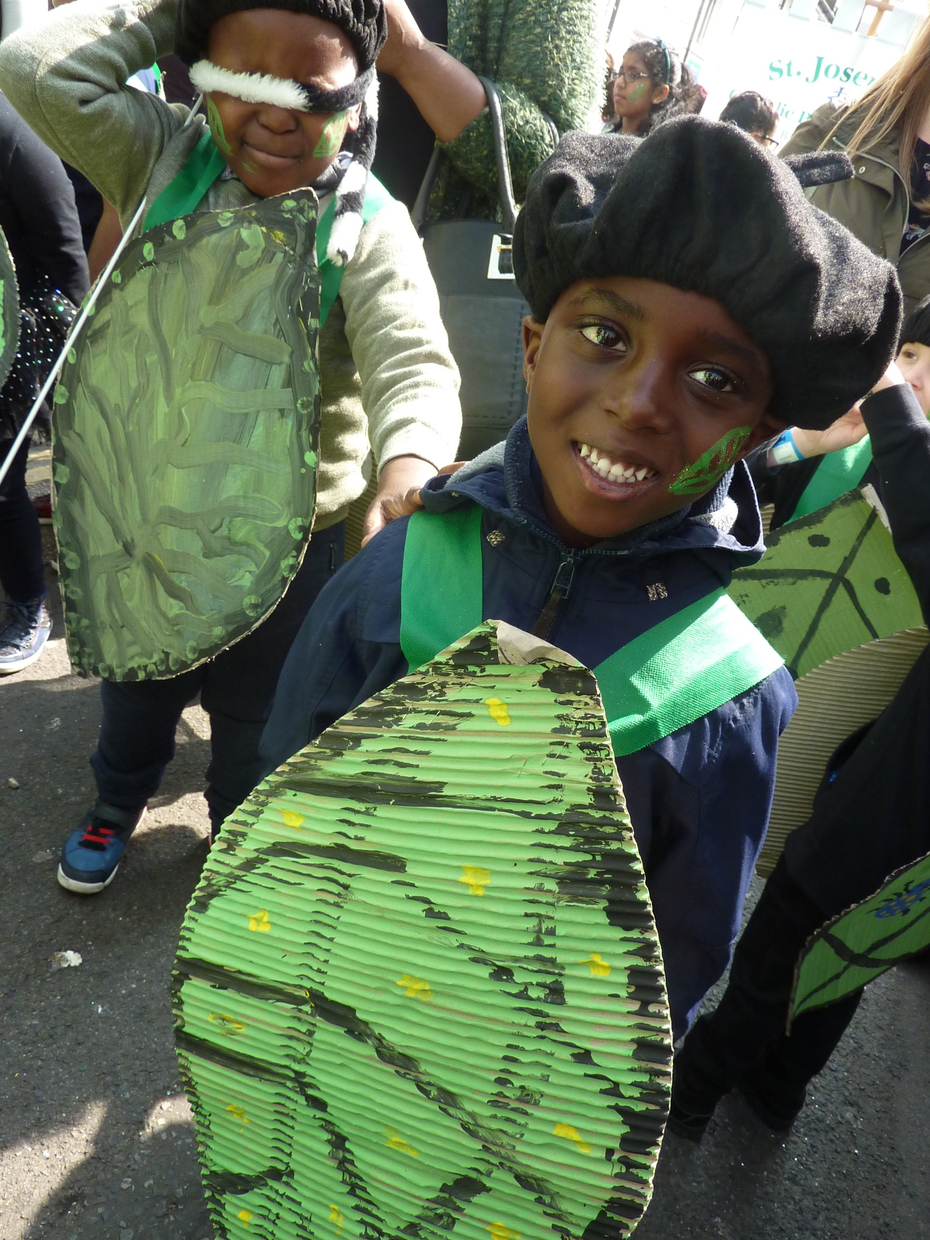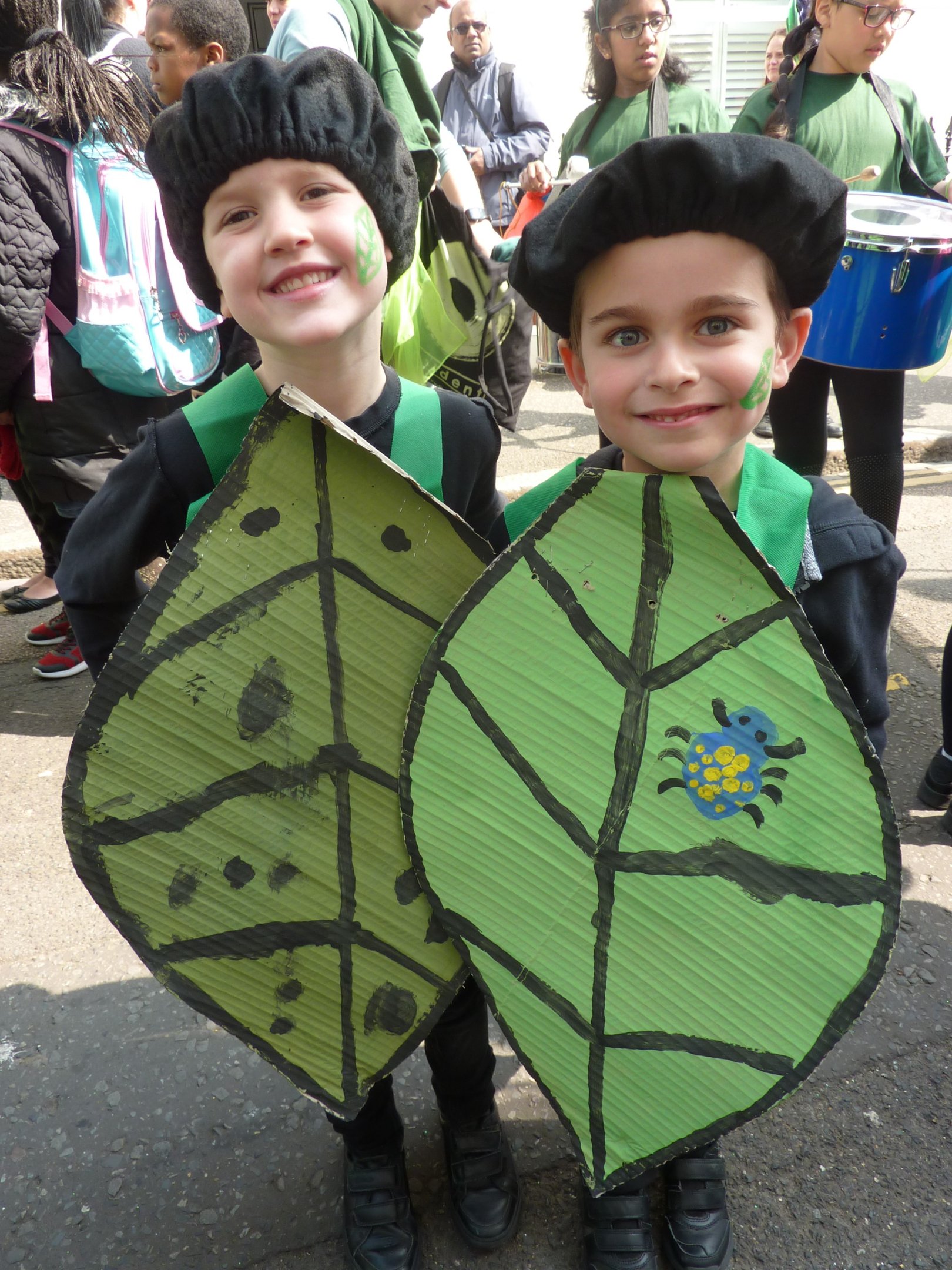 May 2017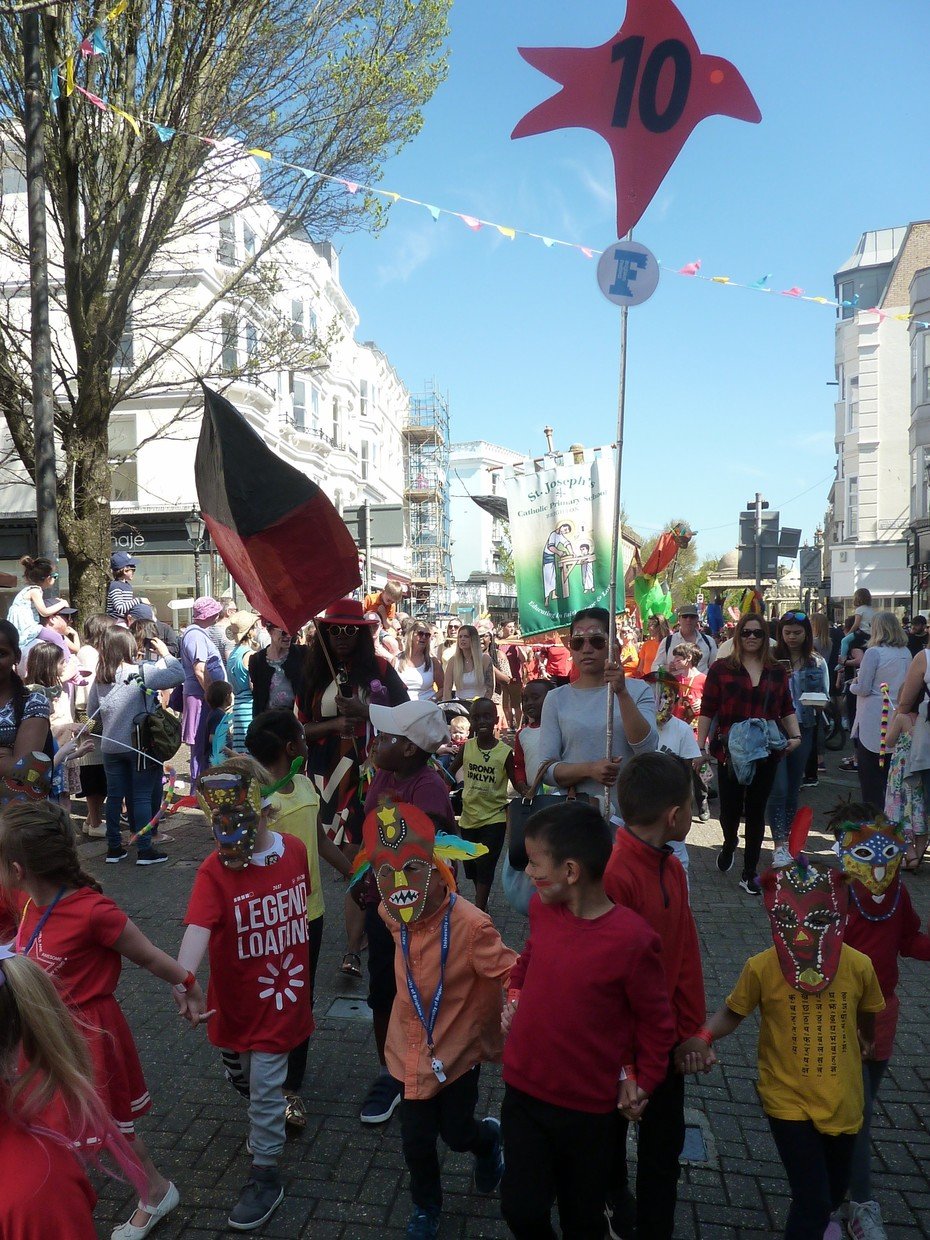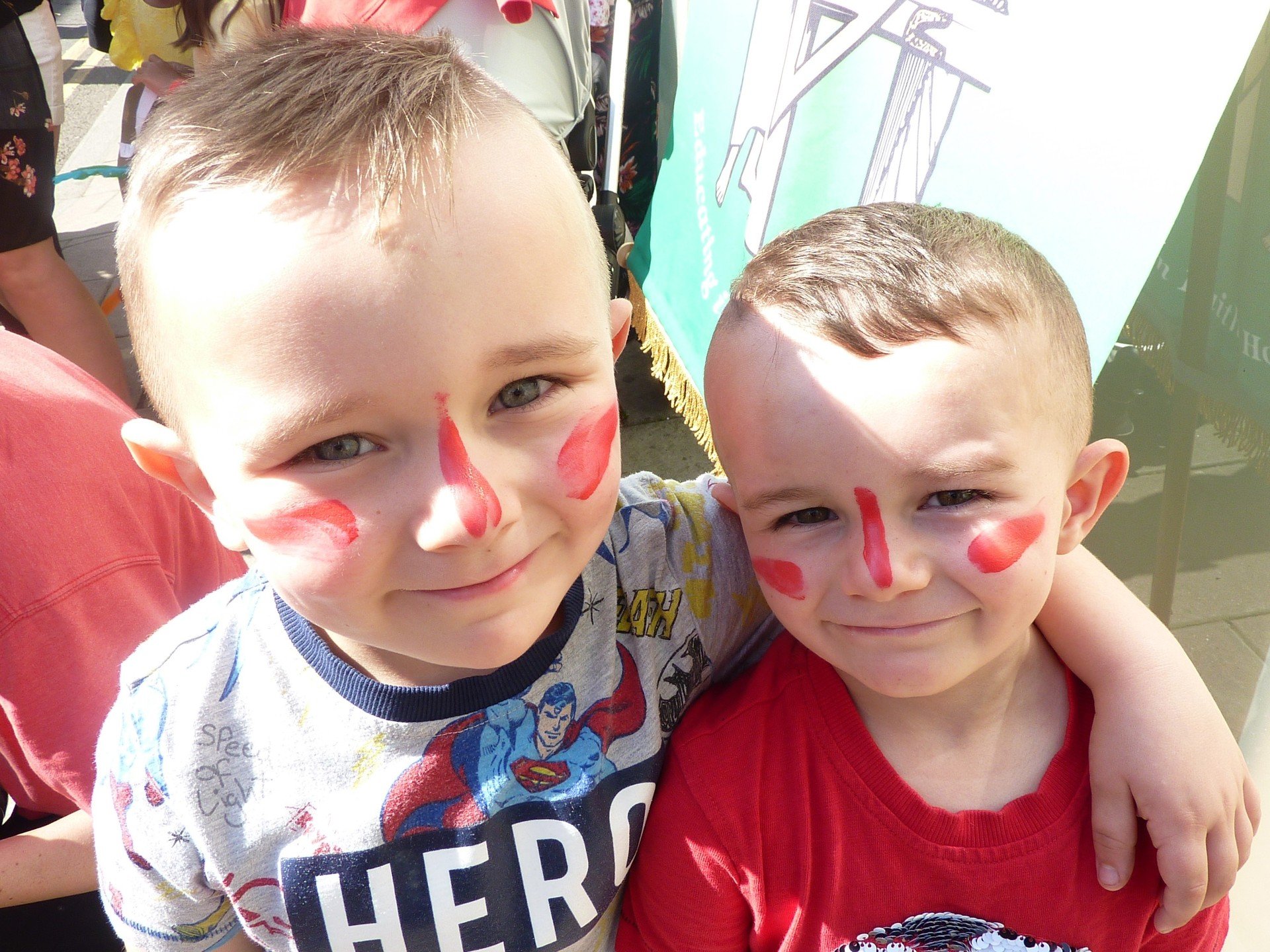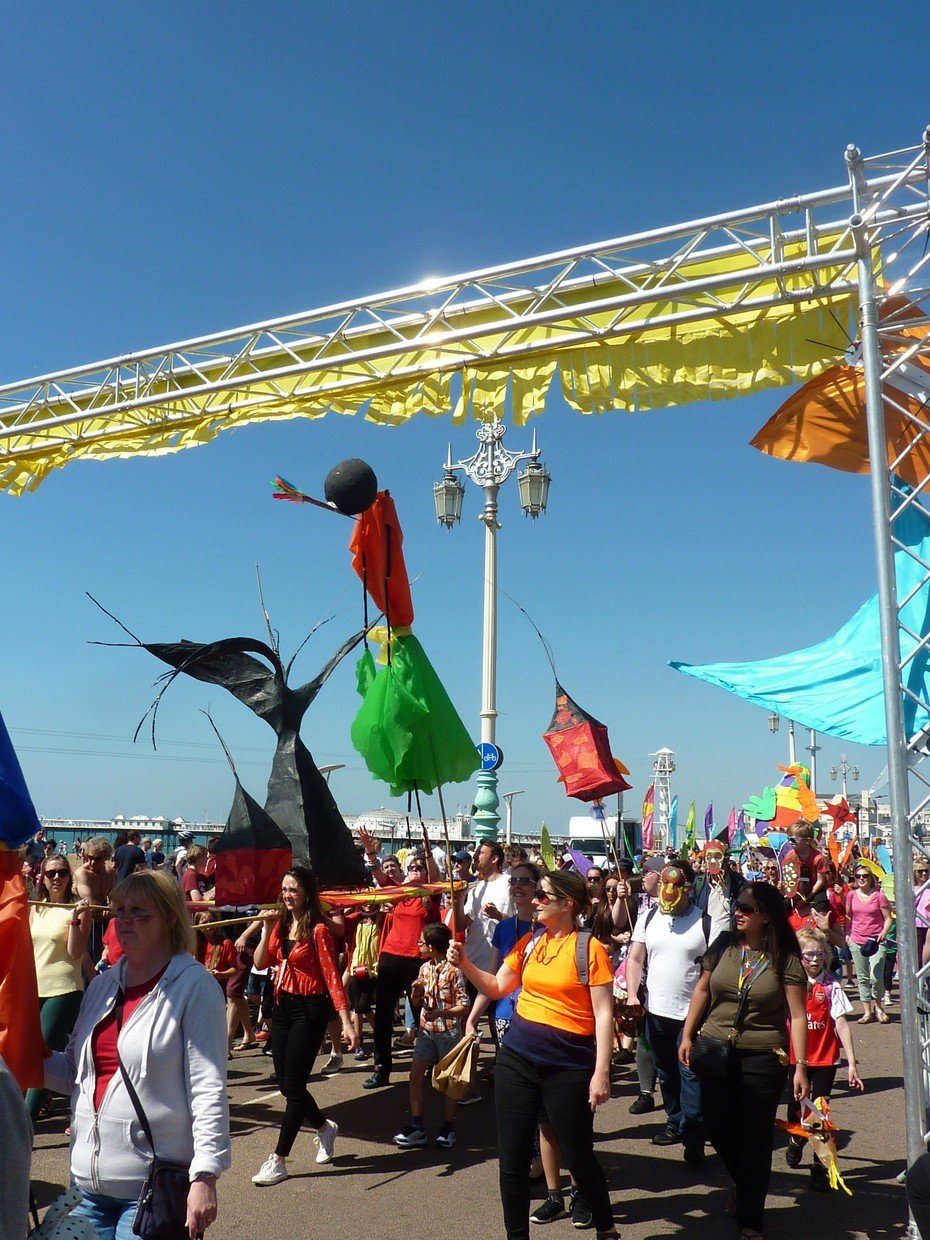 May 2018