P.E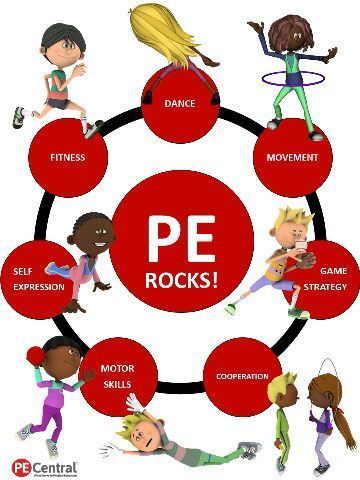 At St Joseph's, we promote an active learning environment where we challenge, motivate and inspire one another in our inclusive community. Each class has two lessons of PE a week where they are taught a broad range of activities and an ethos to encourage positive mental health and wellbeing through our well-rounded PE curriculum.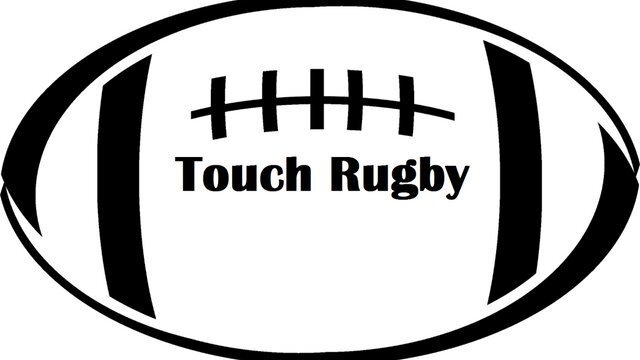 School Games Year 5 and 6 Girls Touch Rugby Festival 2023
A few Year 5 and 6 girls went to take part in a fun, Touch Rugby festival at Hove Rugby Club. This was a mix of skills practice sessions, followed by fun Touch Rugby Union games. A student even got a brilliant certificate for Determination! All of these sessions were led by Rugby Leaders from Cardinal Newman and everyone had a lovely, active time.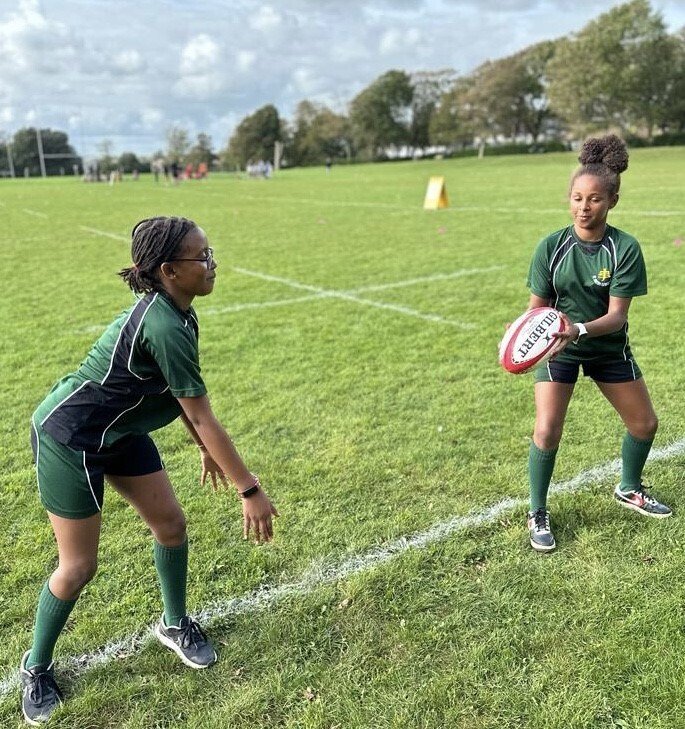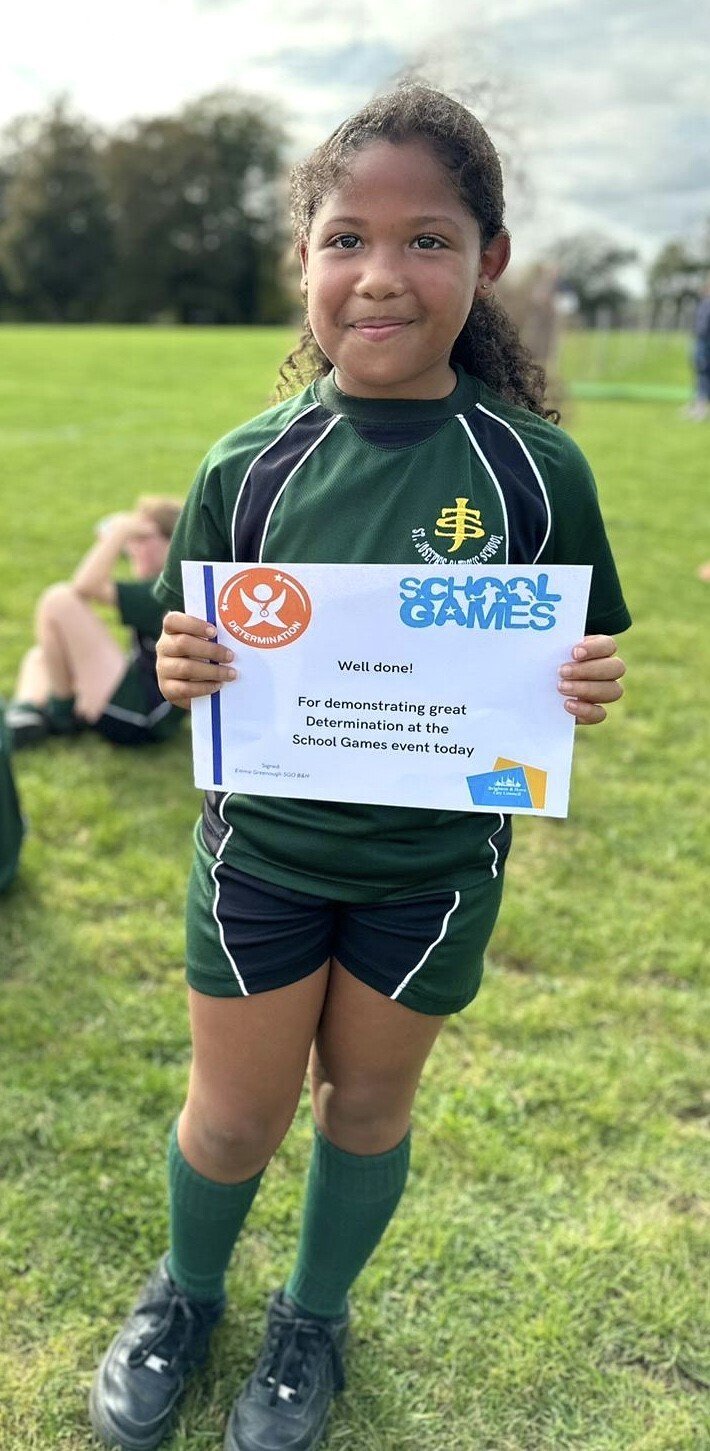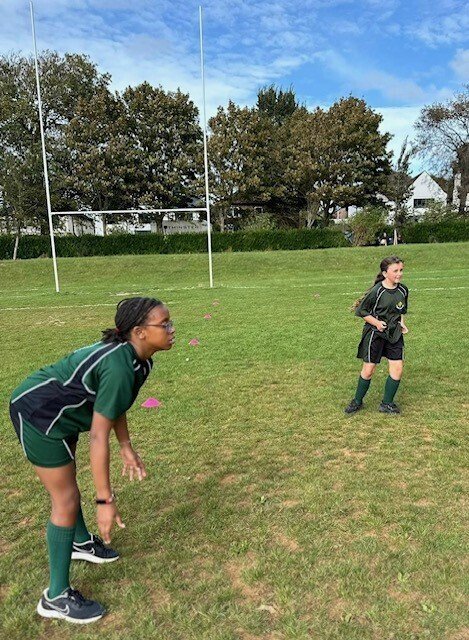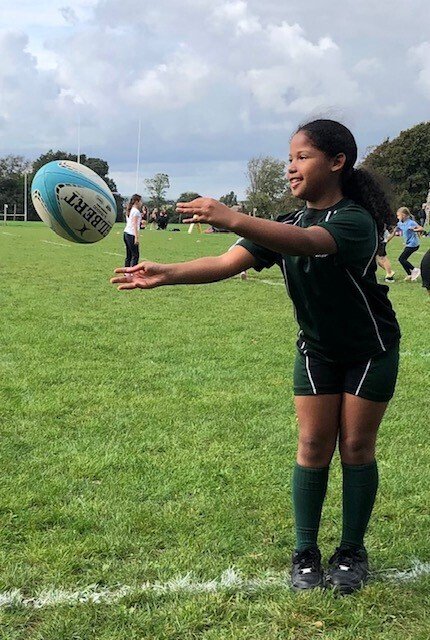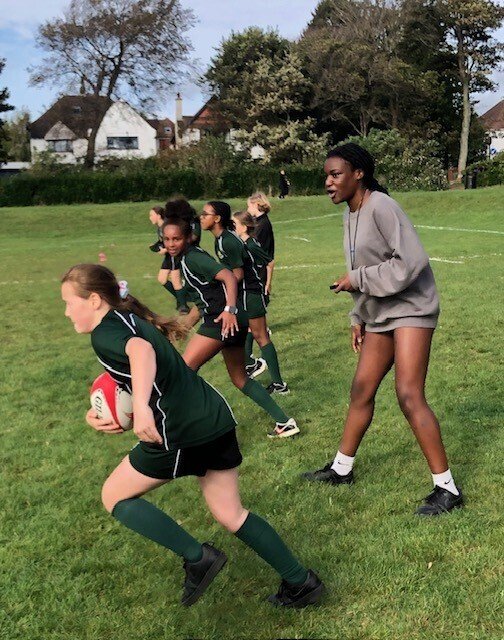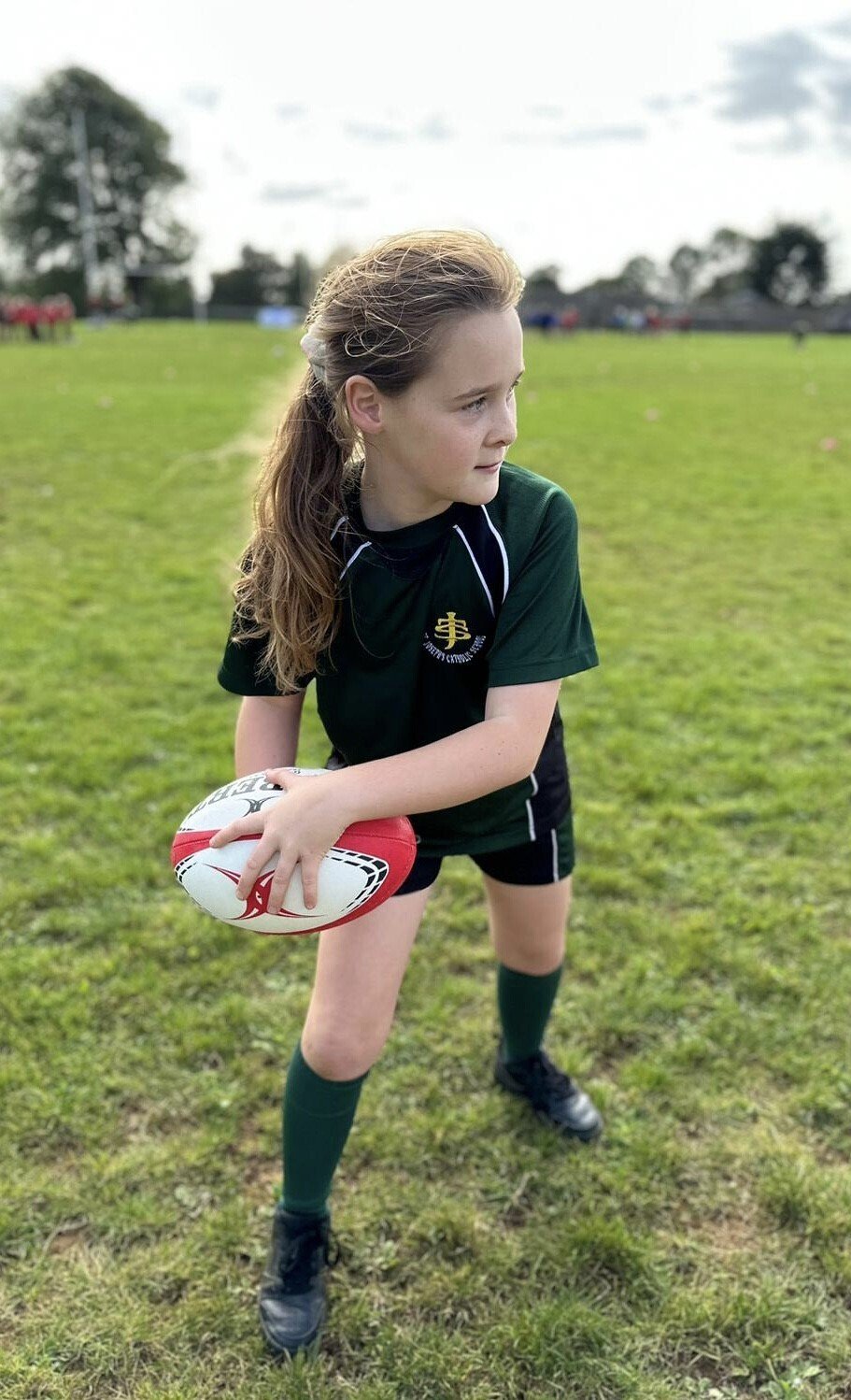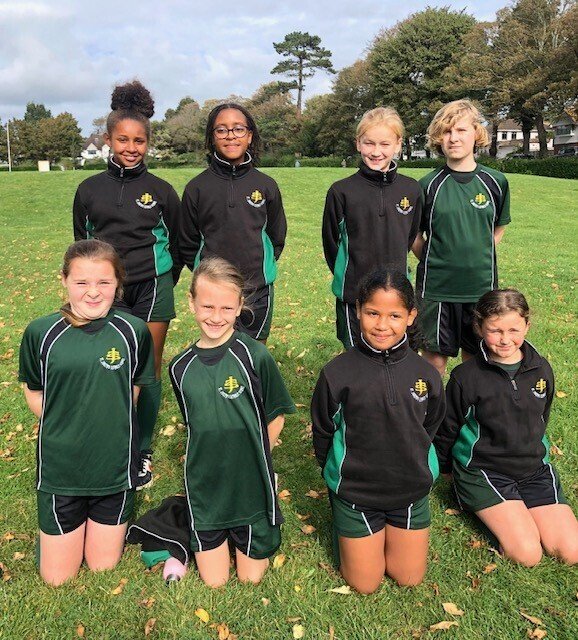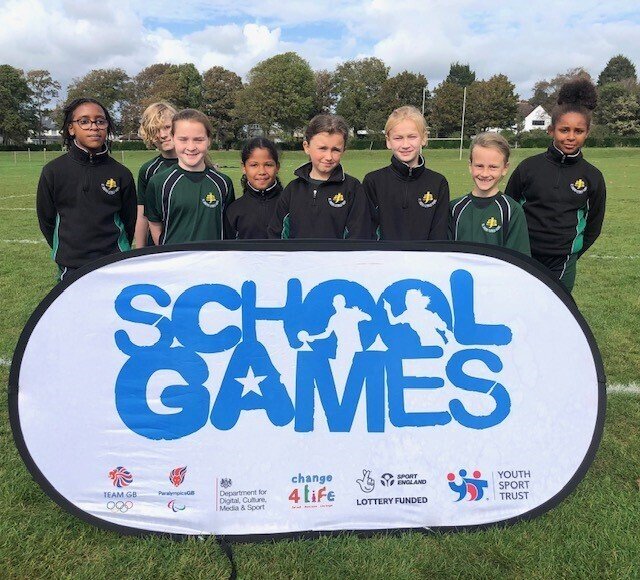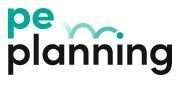 We have brought in a new PE curriculum this year called 'PE Planning'. This new curriculum supports all teachers to create and deliver high quality primary school PE lessons that are always engaging, active and fun!
This curriculum makes sure that children are always taught to a high standard following the National Curriculum guidelines. That is why all our lessons have the option of fully detailed plans for teachers or quick reference plans for the experienced Coach. Every Unit of Work is accompanied with Medium Term Planning and to help roadmap our way through the PE Curriculum. Assessments are created by our PE subject lead for teachers to complete after each module is taught to gain a whole-school overview of PE.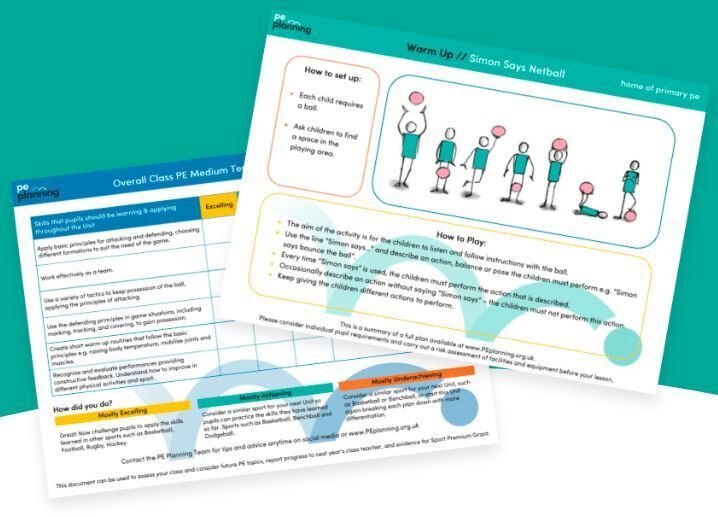 Click HERE to see the National Curriculum programmes of study for PE for KS1 and KS2.
PE Lessons at St Joseph's
At St Joseph's, we aim to have high quality PE lessons and a varied PE curriculum for children to gain new skills, experiences and learn about their health and fitness. We have two PE lessons a week in each year group, one taught by a specialist PE teacher and the other taught by our class teachers.
Here are some lesson examples below: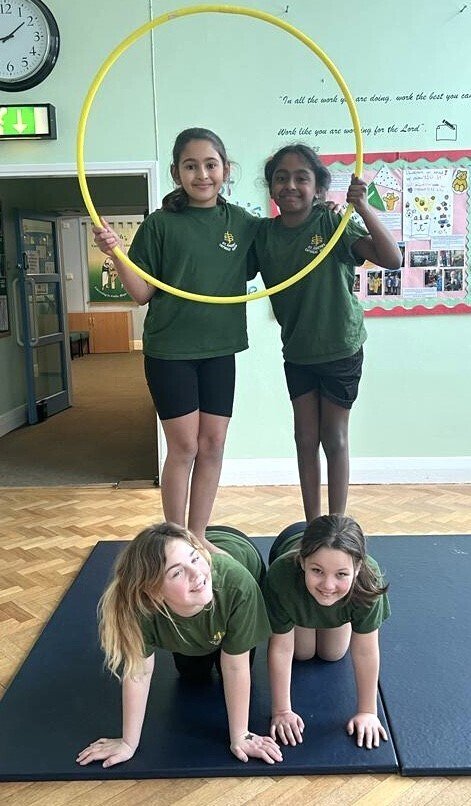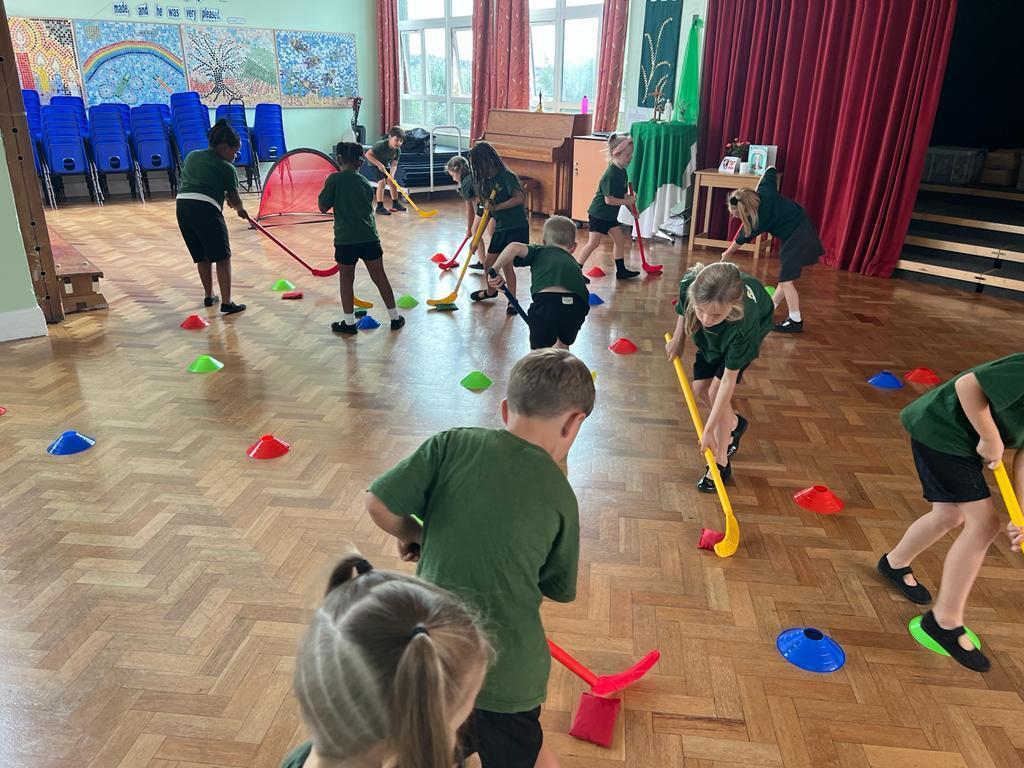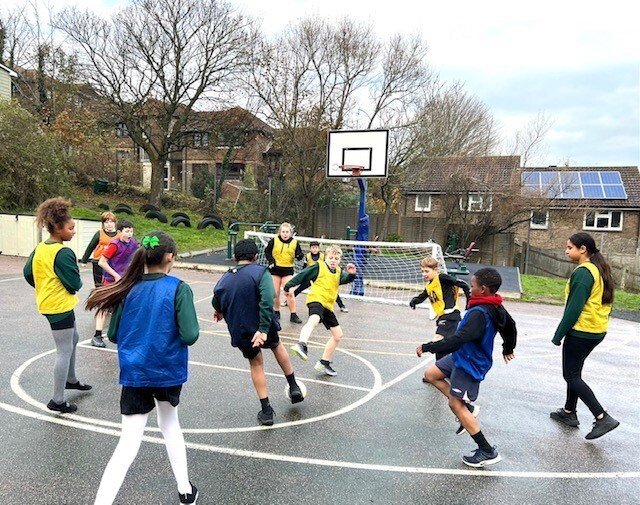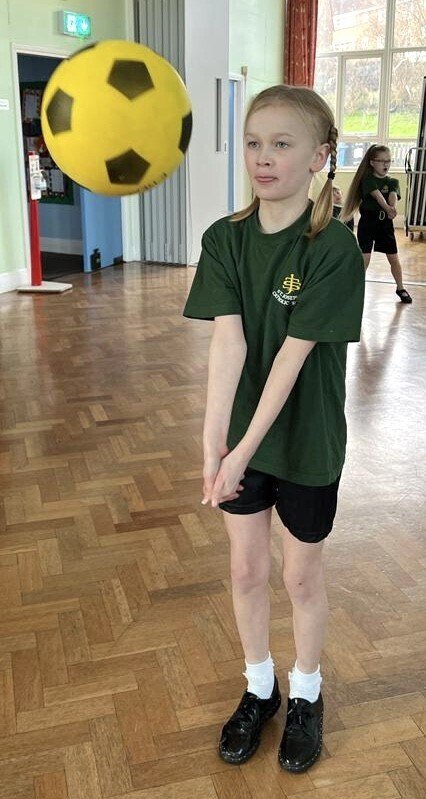 School Games Competitions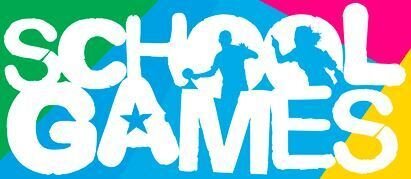 The School Games is a network that offers every school the opportunity to utilise competitive sport to encourage young people to be physically active and promote healthy lifelong habits.
At St Joseph's, we have taken part in various activities this year such as Rugby, Netball and Football festivals and competitions which the children have thoroughly enjoyed!