Our History
St Joseph's Roman Catholic School was opened in Milton Road in 1879, in premises built as a church to cater for the Irish Catholic Soldiers who were stationed in Brighton. The premises were small and the largest room was divided into four classrooms. The school catered for children aged five to fourteen. The head of St Joseph's was a Miss Mattimore and her sister was the senior teacher. Miss Chapel ran the infants department in a classroom of its own.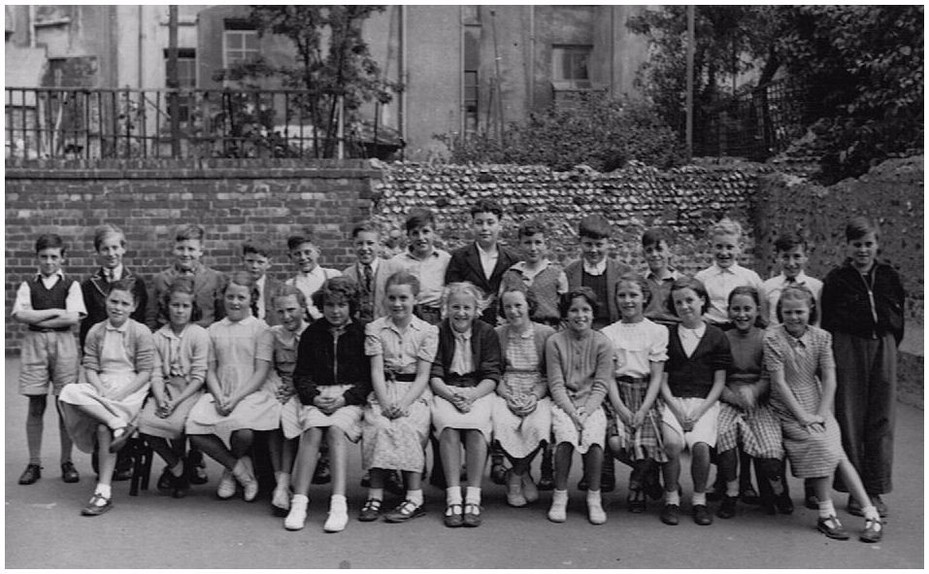 Mr Darby's Class 1954
In April 1955, the Foundation stone was laid for new school in Davey Drive Hollingdean. The school was opened in 1956 providing an education for Catholic children from the parish of St. Joseph's, Elm Grove.
Now, sixty years later, we serve the communities within the Parish of St Joseph's and St Francis and beyond, with many of our pupils coming from the local area of Hollingdean. We are a school rich in diversity reaching out to all.