Unfortunately, due to the pandemic, it has not been possible to take part in inter-school festivals, tournaments and competitions.
The pictures below show previous sporting events we have participated in.
Hopefully, we will be able to take part in some sporting events this year.
Quick-Sticks Hockey:10.3.20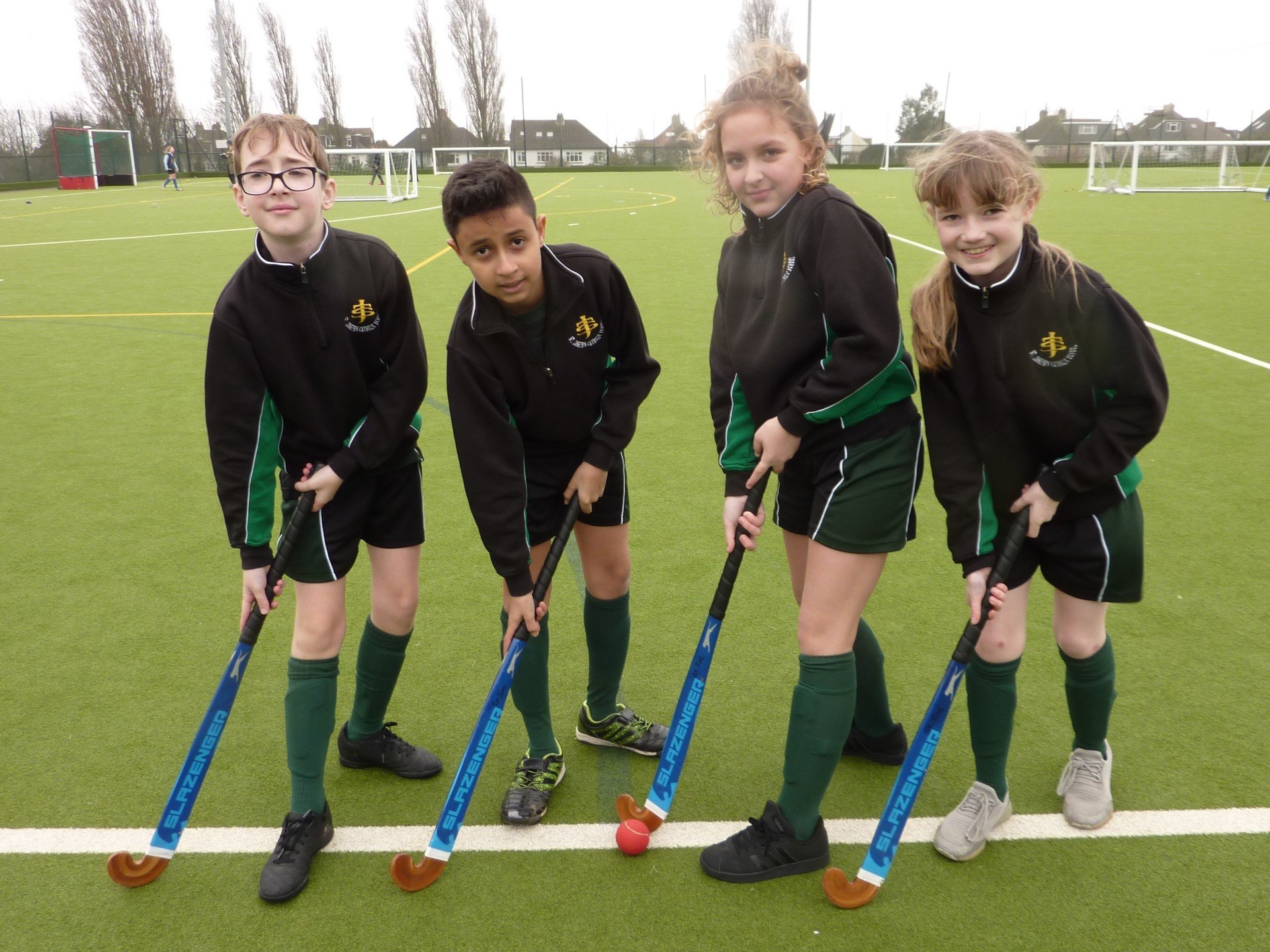 We went to Blatchington Mill School today to take part in a Quick-Sticks hockey tournament. It was cold, wet and windy but the determination, resilience and drive of our four competitors could not be dampened!
After losing the first game, the team worked brilliantly as a team to win four games and draw one, which meant we finished second overall. The teams in first and second place will go on to take part in the Brighton and Hove City finals! Watch this space!
Climbing competition: 26.2.20
Following our successful visit to High Sports at Withdean Climbing Centre last term, we entered a climbing competition at the same venue.
Today, Mrs Greener and Miss Pippa took our six climbers from Year 6 - Eloany, Lola, Louie, Billie, Char'kye and Gabriella to compete in five challenges across three disciplines - bouldering / traversing , rope climbing and speed climbing.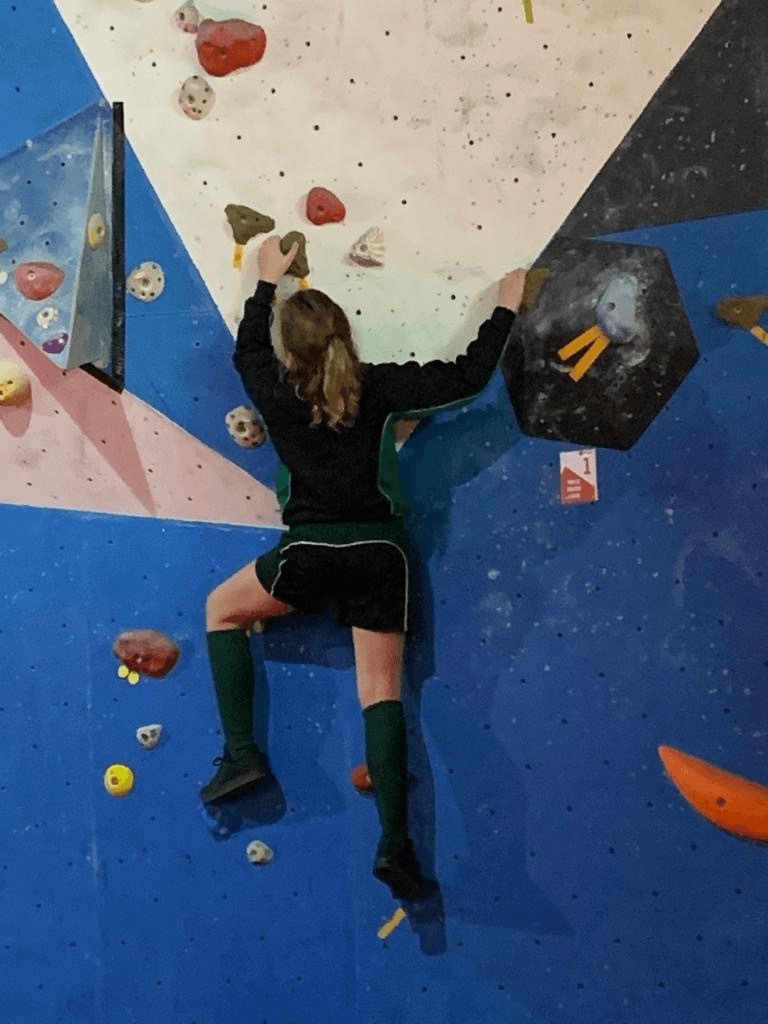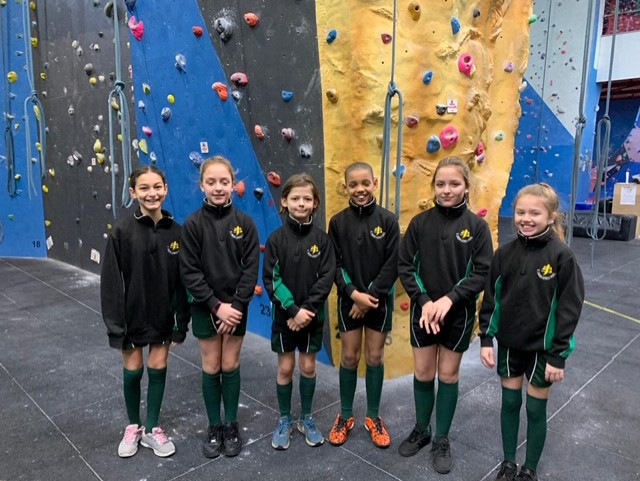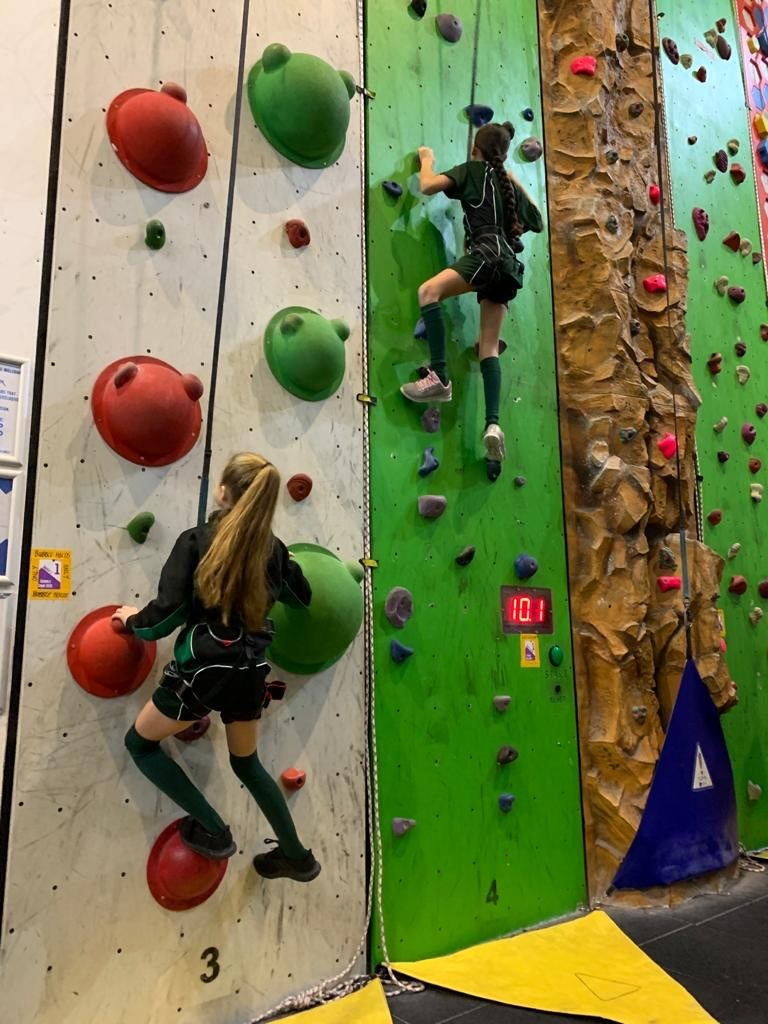 Mrs Greener and Miss Pippa were very proud of all four of our climbers' enthusiasm, agility, speed, skill and good sportsmanship. Well done!
Netball skills session: 6.2.20
Miss Pippa and Miss Azor took eight Year 5 and 6 members of our after school netball club to a netball skills session at Whitehawk City academy after school today.
The session's aim was to to develop pupils' netball skills and to provide an opportunity for those who wanted to learn more from the game.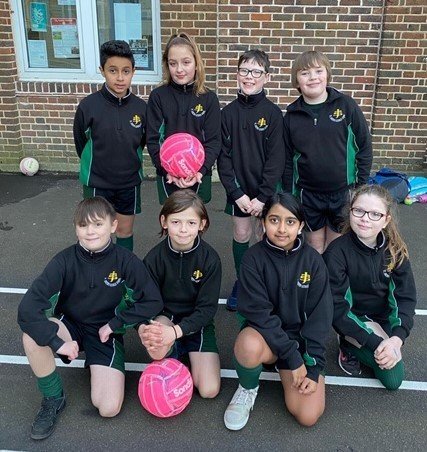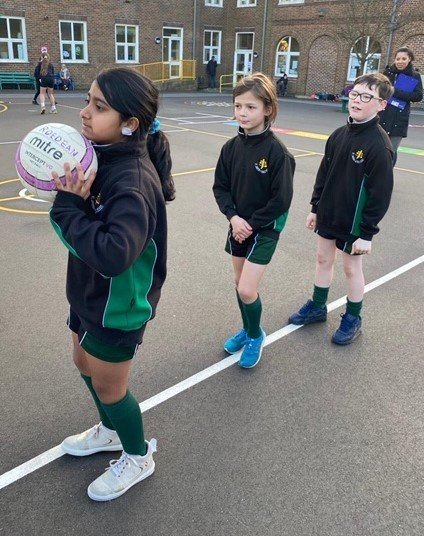 Indoor Athletics: 29.1.20
We took part in an indoor athletics competition at BACA today. We took 12 Year 6 athletes to take part in a qualifying athletics event. The track events included an obstacle relay, a 1+1 lap relay, a 2+2 lap relay, an over/under relay, a 4 x 1 lap relay and a 6 lap Paarlauf. The field events included a chest push, a standing long jump, a triple jump, a vertical jump and a speed bounce challenge.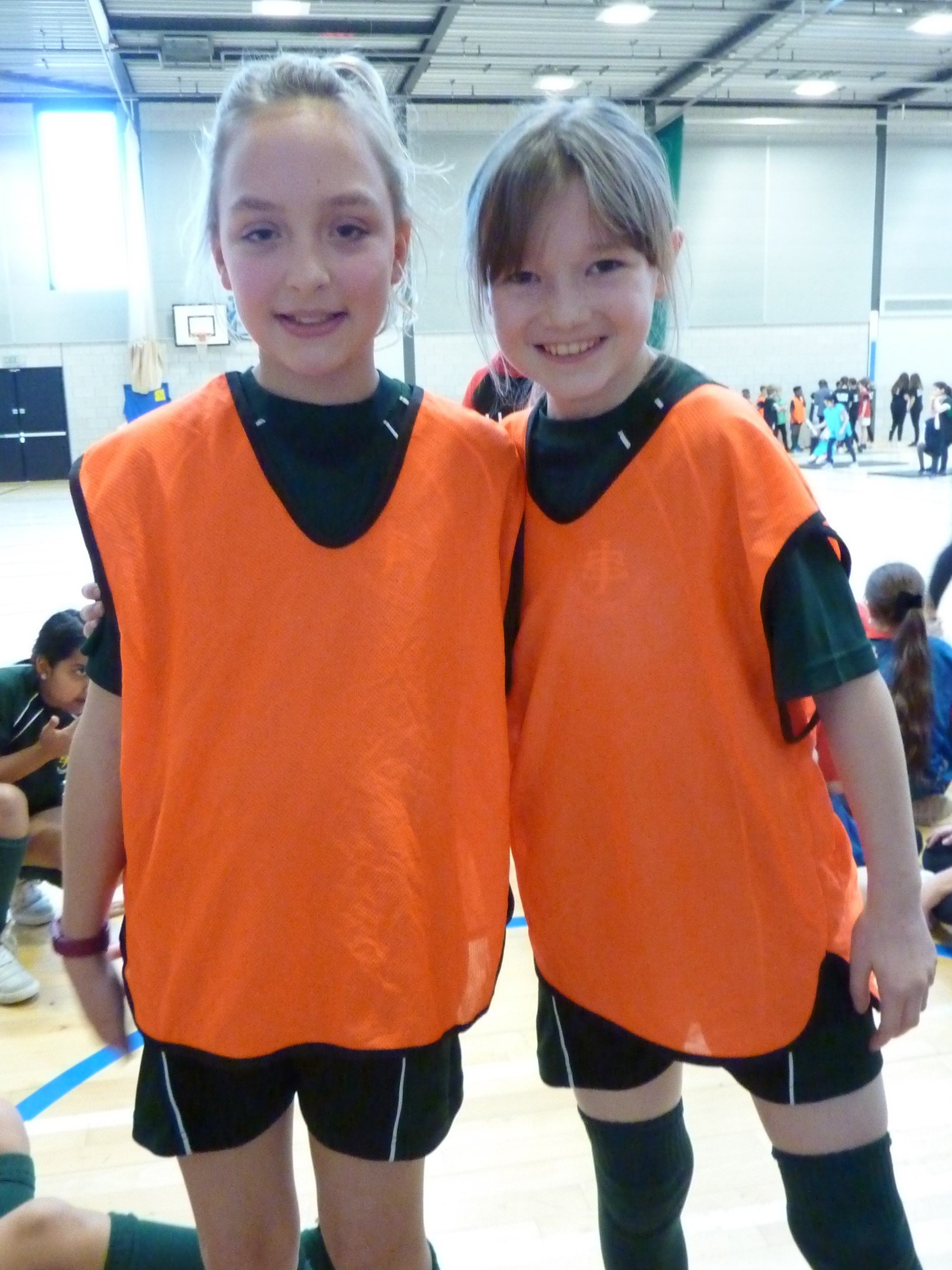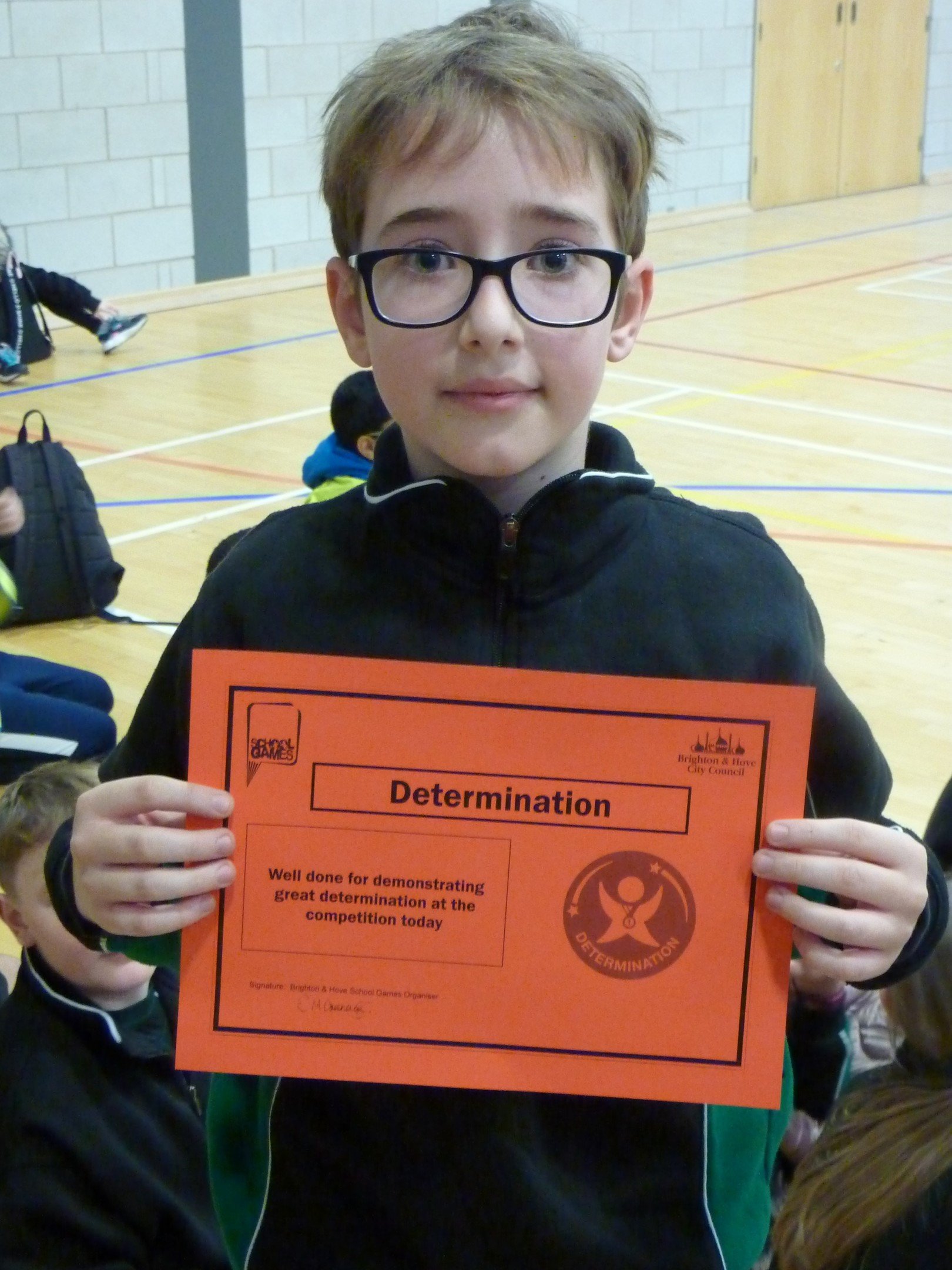 Mr Muschamp and Mrs Skinner were so impressed by all of our competitors. We had several "places," but more importantly we saw great determination, resilience, good sportsmanship and team spirit. Thank you children - you gave it your all and behaved excellently and were very supportive of each other.
One child was picked out for a determination award from the 160 competitors and today Patrick was recognised for his good sporting skills - for being determined when things didn't go his way and for not giving up. Well done Patrick - we were so proud that you were chosen for this award.
Indoor Cricket: 28.1.20
Today was the first of several cricket tournaments that we have entered a team into. Mrs Foan and Mr Muschamp took 7 children to BACA this afternoon for an indoor KWIK cricket tournament. 8 teams took part and each school played several games. We won two games and narrowly lost one.
We played some very close and exciting games with some great individual batting, bowling, fielding performances. We also saw some good sporting behaviour and the quality of cricket improved as each game went by.
Well done to Patrick, Preston, Char'kye, Emmanouil, Louie, Jamie and Timon.
Key Steps Gymnastics:11.12.19
We took a squad of four Year 5 and four Year 6 gymnasts to Dorothy Stringer School today to take part in a gymnastics competition. Seven schools took part, with the children demonstrating their skill and flexibility in three disciplines - body management, the vault and a floor exercise.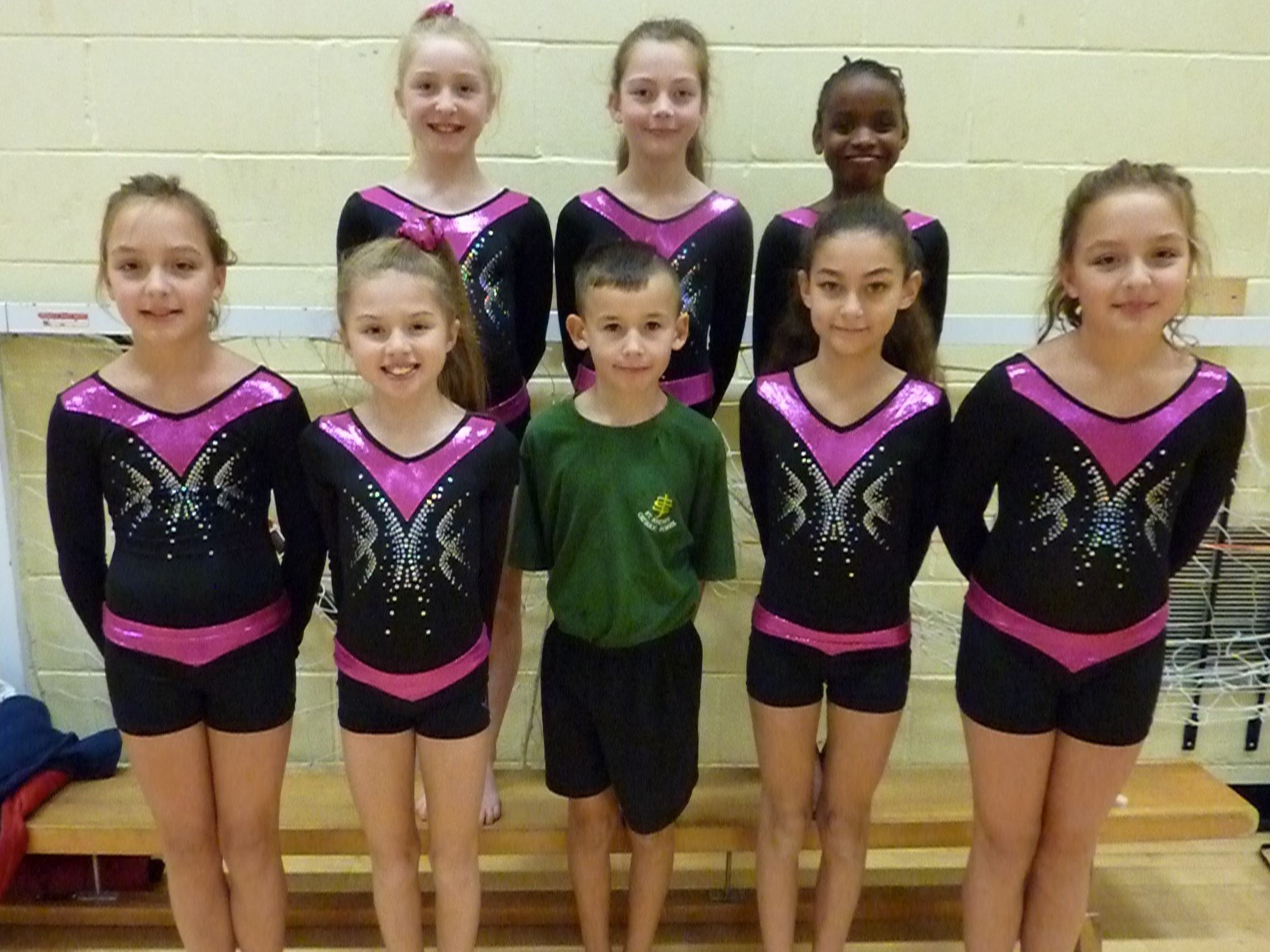 Our gymnasts really rose to the challenge and we finished in second place! Miss Pippa and Mrs Skinner were very proud of all of you.
Climbing at Withdean: 27.11.19
At St Josephs, we try to provide our pupils with a wide variety of PE and sporting activities and opportunities. One of the strands in the PE National curriculum states that pupils should, "take part in outdoor and adventurous activity challenges both individually and within a team."
This afternoon, Year 6 went to Withdean Climbing Centre, run by High Sports for an afternoon of climbing and bouldering activities including rope climbing, speed climbing and traversing.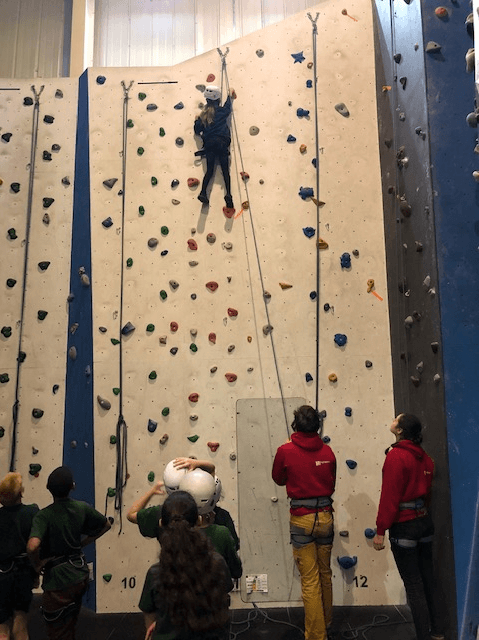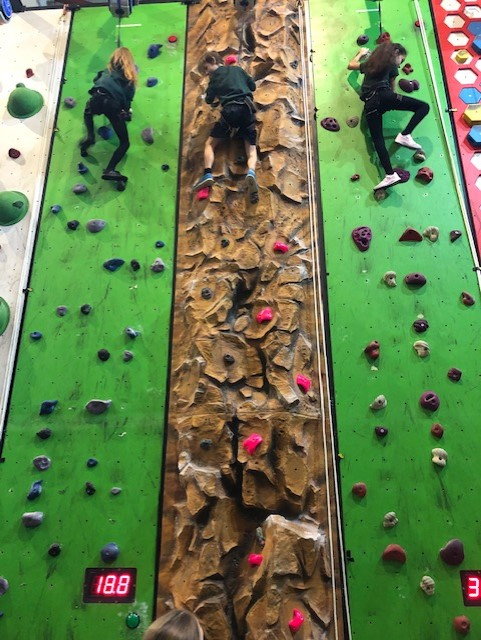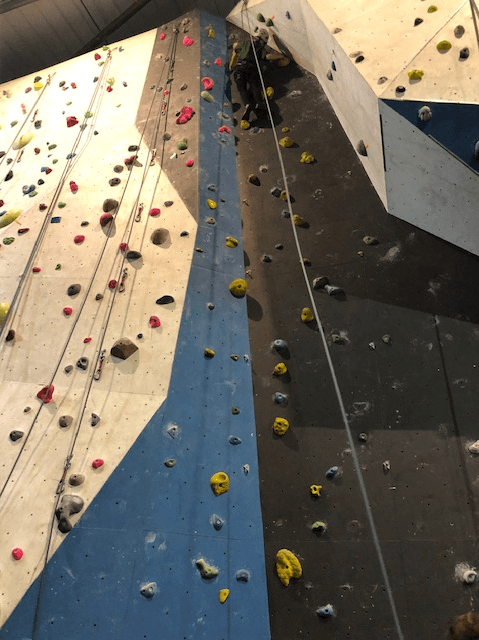 Balance Bikes: 19.11.19
Our EYFS children have had four Balance Bike Training sessions this week. Balance Bike Training provides children with positive early experience of using bikes and improves their riding skills and awareness of their surroundings. The training aims to develop balance and control skills in preparation for learning to ride a bike.
Our EYFS pupils absolutely loved the sessions and were soon whizzing around the playground and confidently manoeuvring themselves around objects and each other!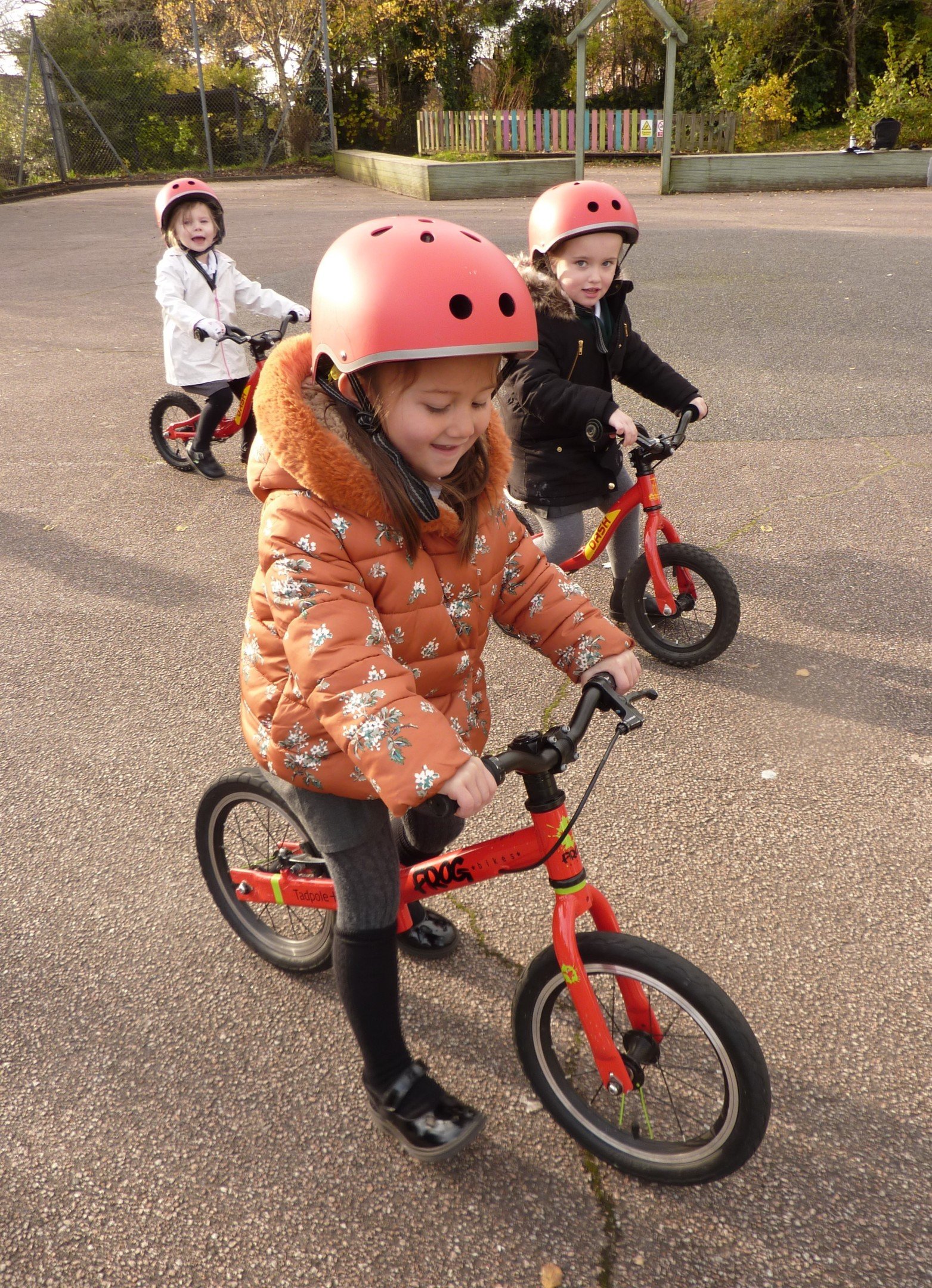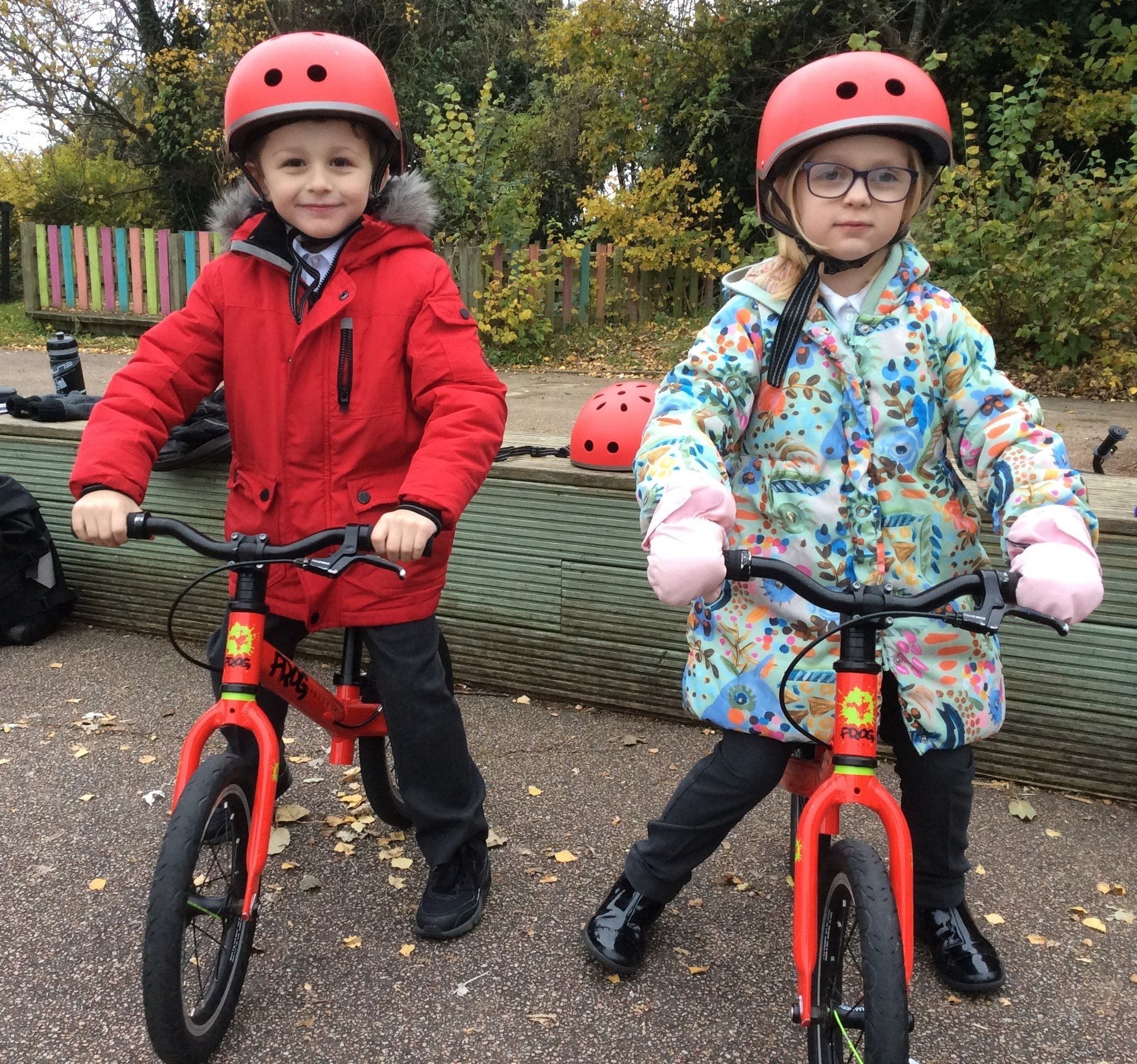 Basketball Tournament: 12.11.19
Today, we took a squad of eight basketball players to Dorothy Stringer School for a basketball competition. We played some very closely contested matches and saw some fantastic skills - our coaching from South Coast Elite Basketball is really paying off.
Well done to Timon, Lola, Emmanouil, Billie, Louie, Mia, Char'kye and Patrick - you showed great determination, resilience and good sportsmanship as well as fantastic shooting skills.
Tag Rugby Festival: 17.10.19
What an amazing squad of rugby players we took to Cardinal Newman today for the Brighton and Hove Tag Rugby Festival. Despite very unpredictable and changeable weather, our pupils played with determination, resilience, great team spirit and were an absolute credit to the school with both their rugby skills and their attitude.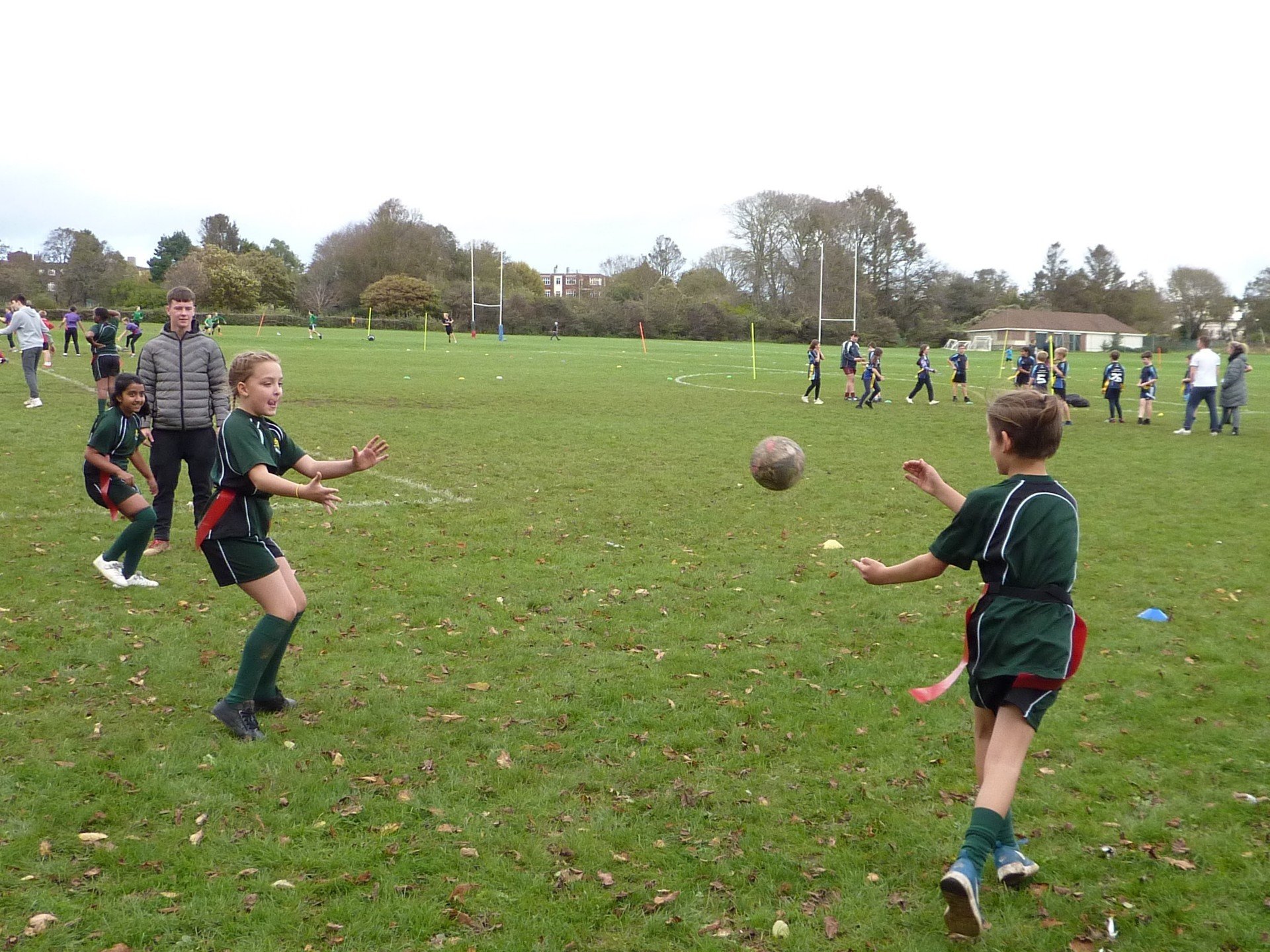 Bike-Ability - Level 1
Some of our Year 5 and 6 pupils took part in the first day of Level 1 Bike-Ability training this week. Pupils learn to control and master their bikes in the safety of the school playground. For those children who achieved Level 1, Level 2 training will be available in the Summer Term.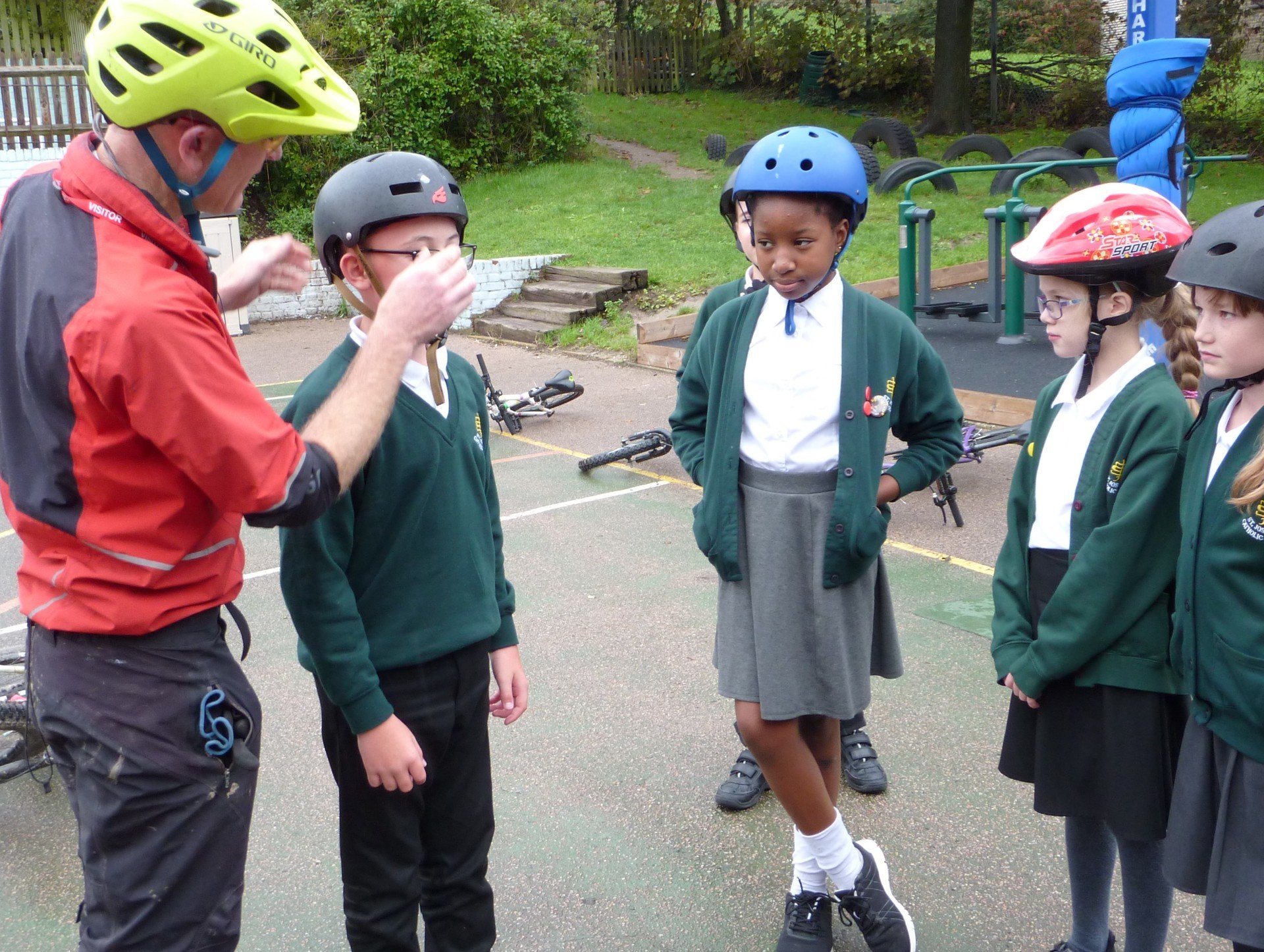 A trio of awards!
St Joseph's School was awarded a silver "School Games Award" for the seventh year running for our excellent sports provision and our regular involvement in competitions run across Brighton and Hove.
The criteria necessary to achieve each level of award has been raised again this year, so we are extremely proud to have been awarded a silver award again.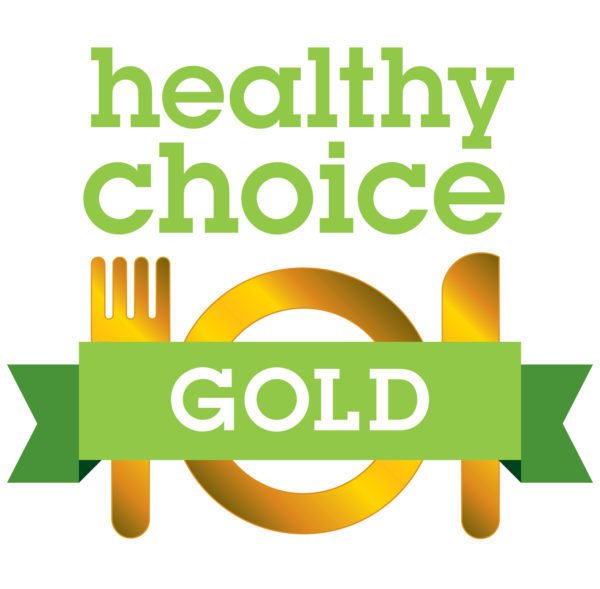 We were also awarded a "Healthy Choice" a citywide scheme which officially recognises 'good food' practice in breakfast club provision. It was great to receive recognition for the healthy and varied food on offer at our Breakfast Club and for the excellent start to the day that Mrs Judd and Mrs Greener provide for our pupils.

The third award was the "Smile Project" award which is based around the five ways to well being. This is a resource that can be used by schools, parents and carers and children together and is proven to promote and increase well being.

As recognition for our contribution to all three areas (sport and physical activity, mental health and healthy food) St Joseph's also received an overall Brighton and Hove Healthy School award which was new to this year's event. We were one of only six schools in Brighton and Hove to receive all three awards!
What a fantastic achievement! Congratulations to all involved.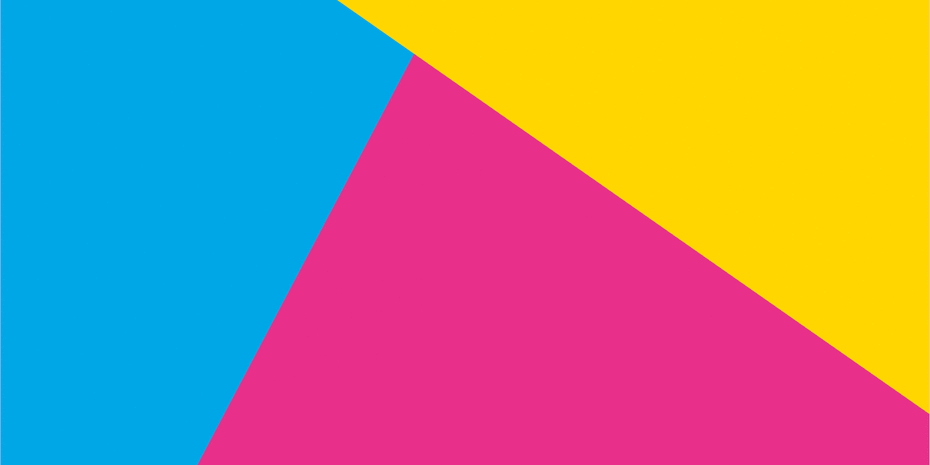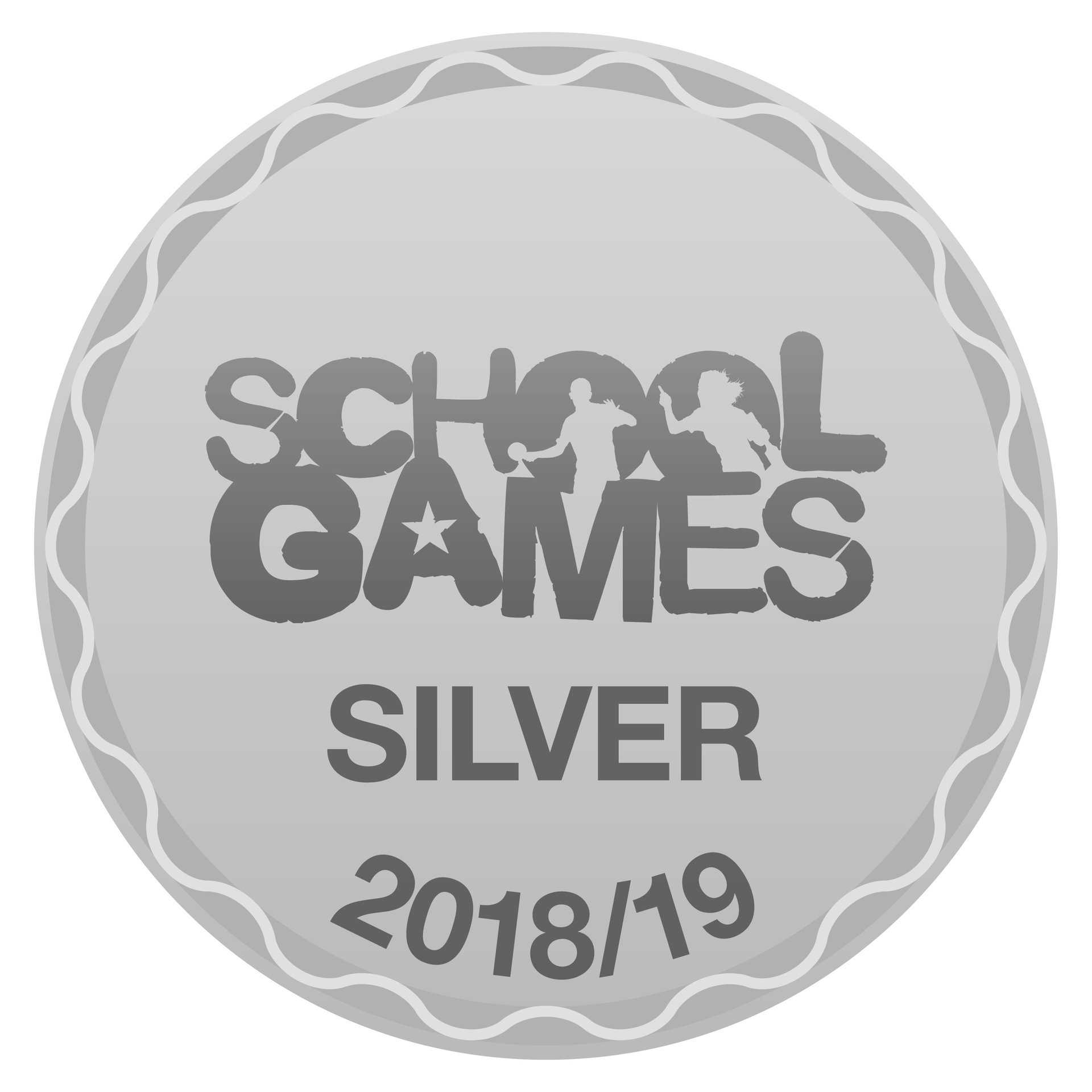 Jamie and Billie, our Year 6 Sports Leaders accompanied Mrs Davies to collect our three awards. They also took part in some hands-on games and activities while learning about how fast bacteria multiply and consequently how important it is to refrigerate food.