At St Joseph's, we are lucky to have a well-equipped computer suite which children from Reception to Year 6 are able to use to enhance their learning in all areas of the curriculum. Our computing suite allows every pupil to have weekly, planned computing lessons, which follow National Curriculum objectives. The suite is also frequently used to supplement and strengthen children's learning in other subjects.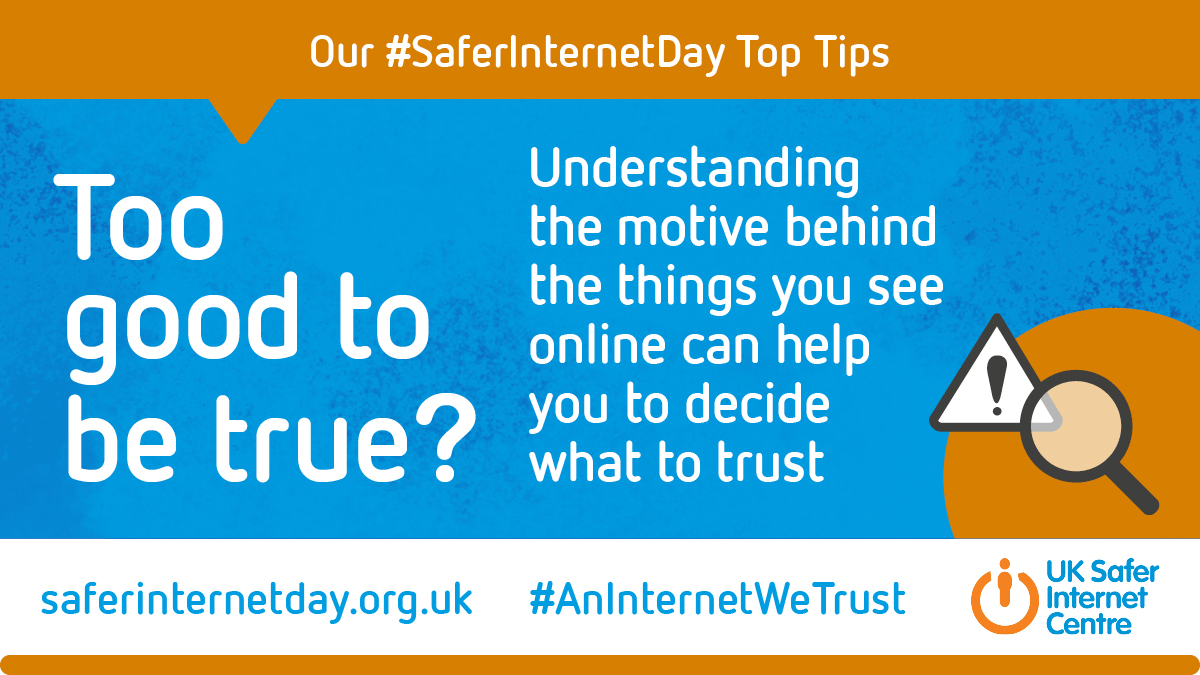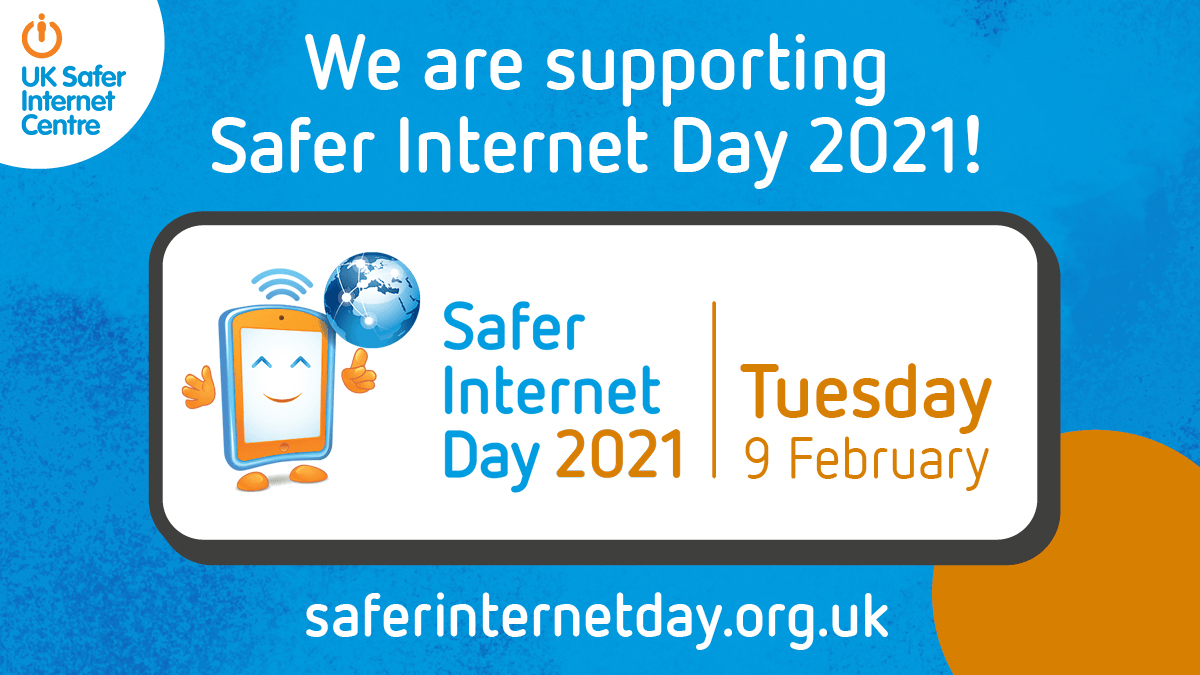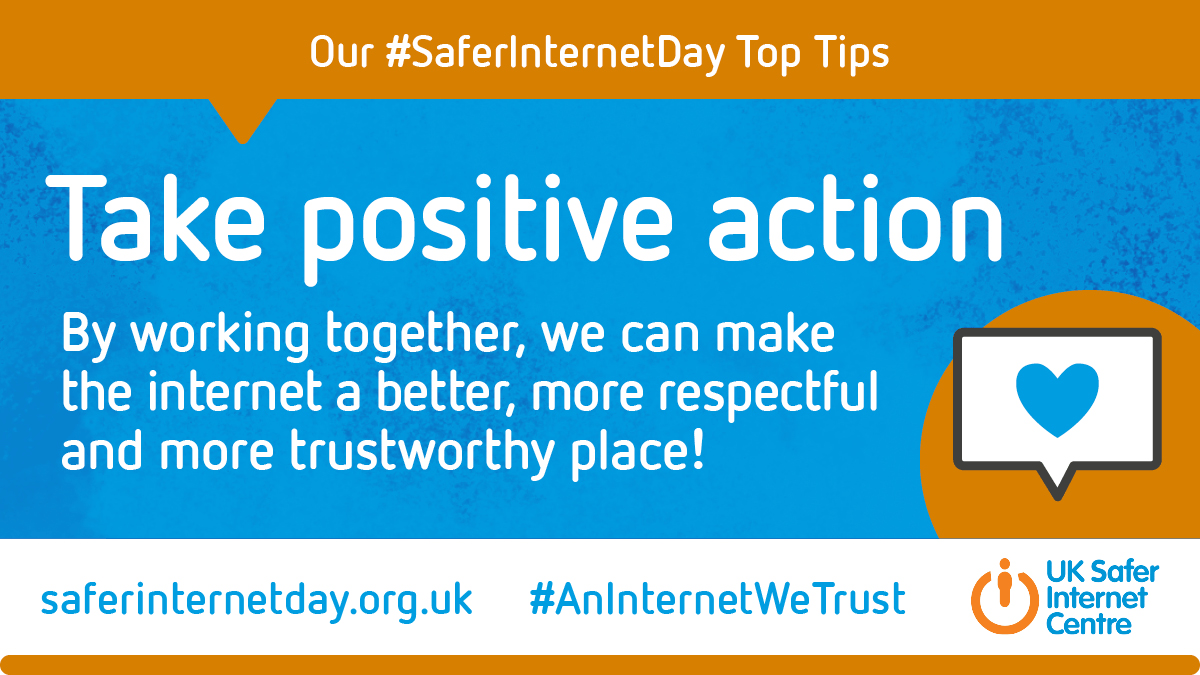 #AnInternetWeCanTrust
This year, we are supporting the Safer Internet Day campaign for 'An Internet We Can Trust'.
Please click here to view the Virtual Assembly for your KS1 child
Please click here to view the Virtual Assembly for your KS2 child
Competition Time
Fill this magnifying glass with your ideas about how we can create #AnInternetWeTrust. This could be:
● Questions to ask when you are looking at information online, for example: Who wrote this? Why was it written?
● Words or questions we can ask to help us spot if something is trustworthy online.
● Illustrations of what a better, more trustworthy internet could look like.
● Pledges of what you will do to help create a more trustworthy internet, such as, "I will only share things I have checked are true" or "I will support my friends if fake news upsets them."

If you can't print off the pdf above, why not draw your own magnifying glass to decorate?

Please send your magnifying glass image to myhomework@st-josephs.brighton-hove.sch.uk - The winning entries will be displayed around the school and on the school website!
For more information and guidance about supporting your child to be safe online, please visit: https://www.saferinternet.org.uk/advice-centre/parents-and-carers
Computing in Key Stage 1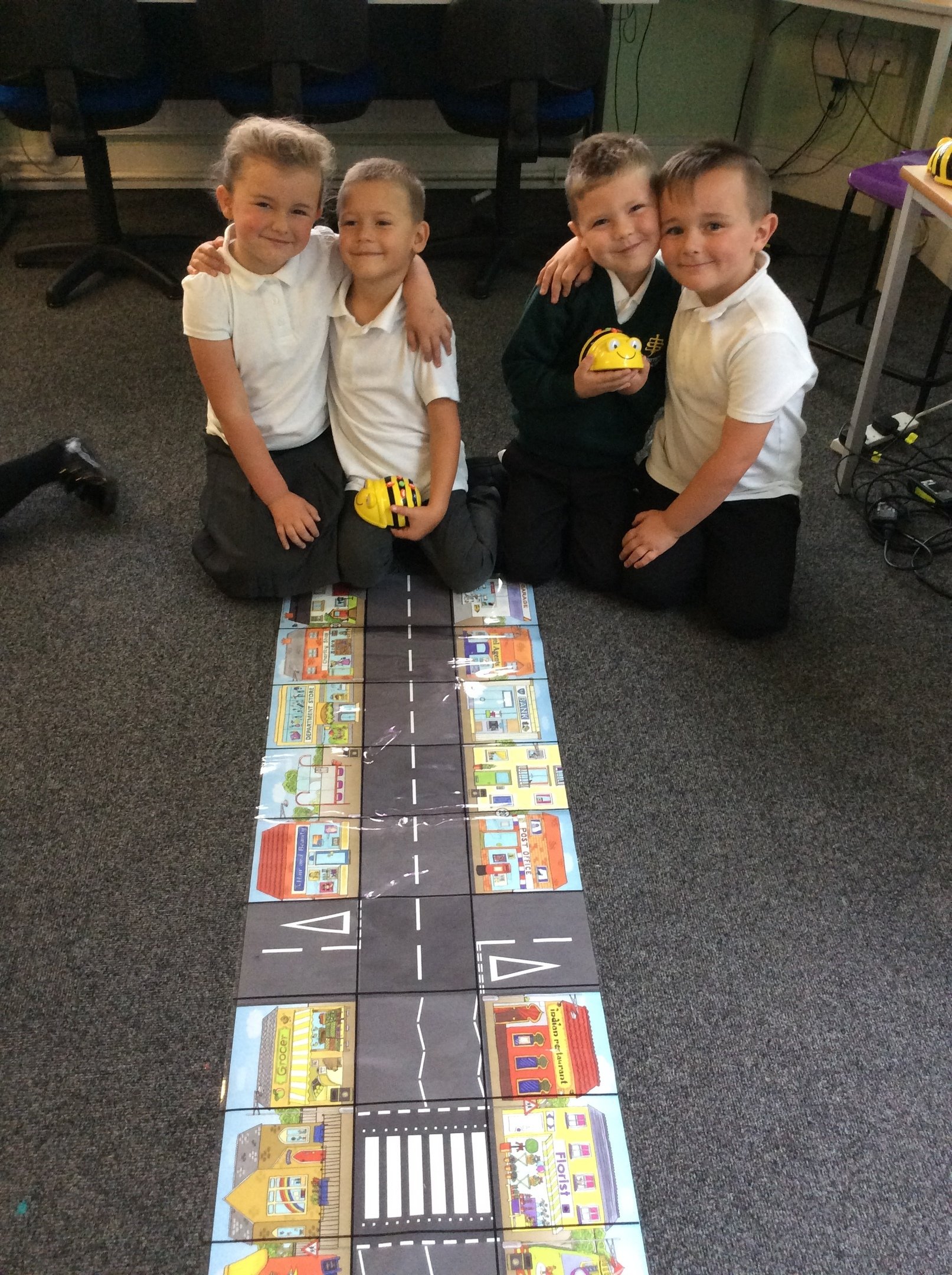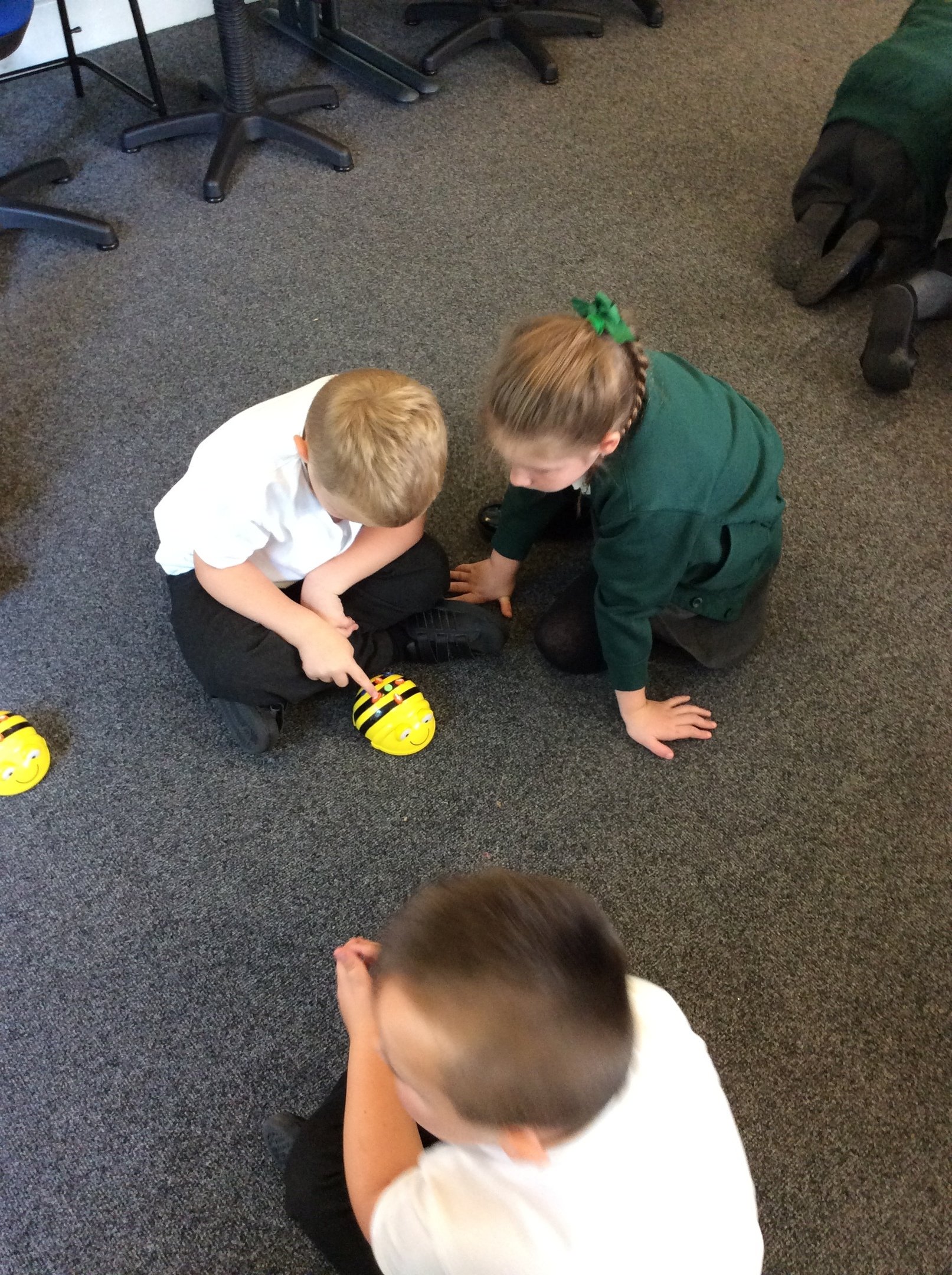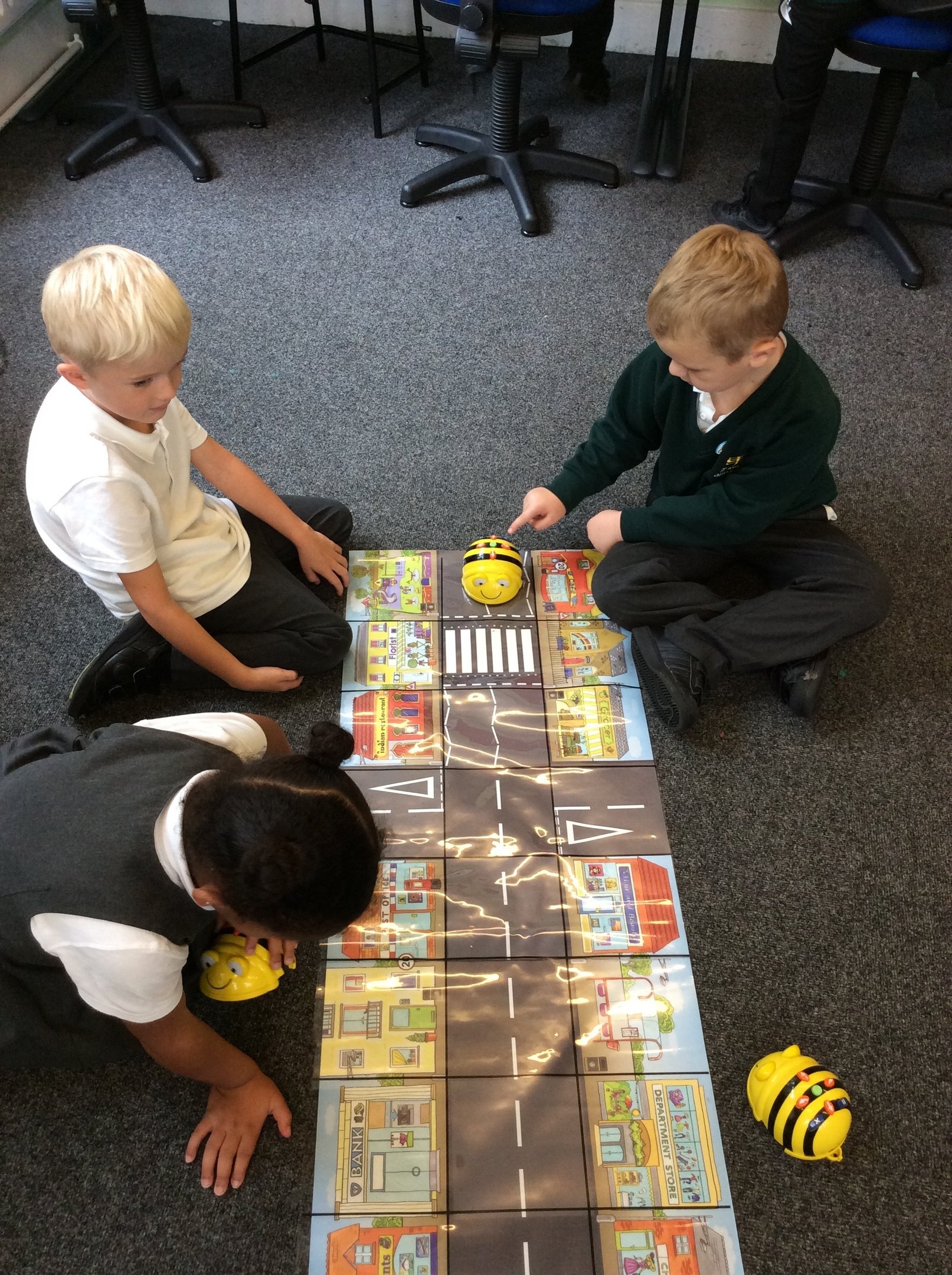 In Computing lessons in Key Stage 1 children are introduced to the concept of algorithms. They explore giving and carrying out instructions using directive language, progressing to writing their own instructions and learning to use simple input and output sequences. They also learn to problem solve by 'debugging' the sequences they create. Pupils use our school learning platform on Purple Mash to get creative, designing their own cards, talking books and animations. They have the opportunity to use microphones, cameras and video cameras to record their own.
Computing in Key Stage 2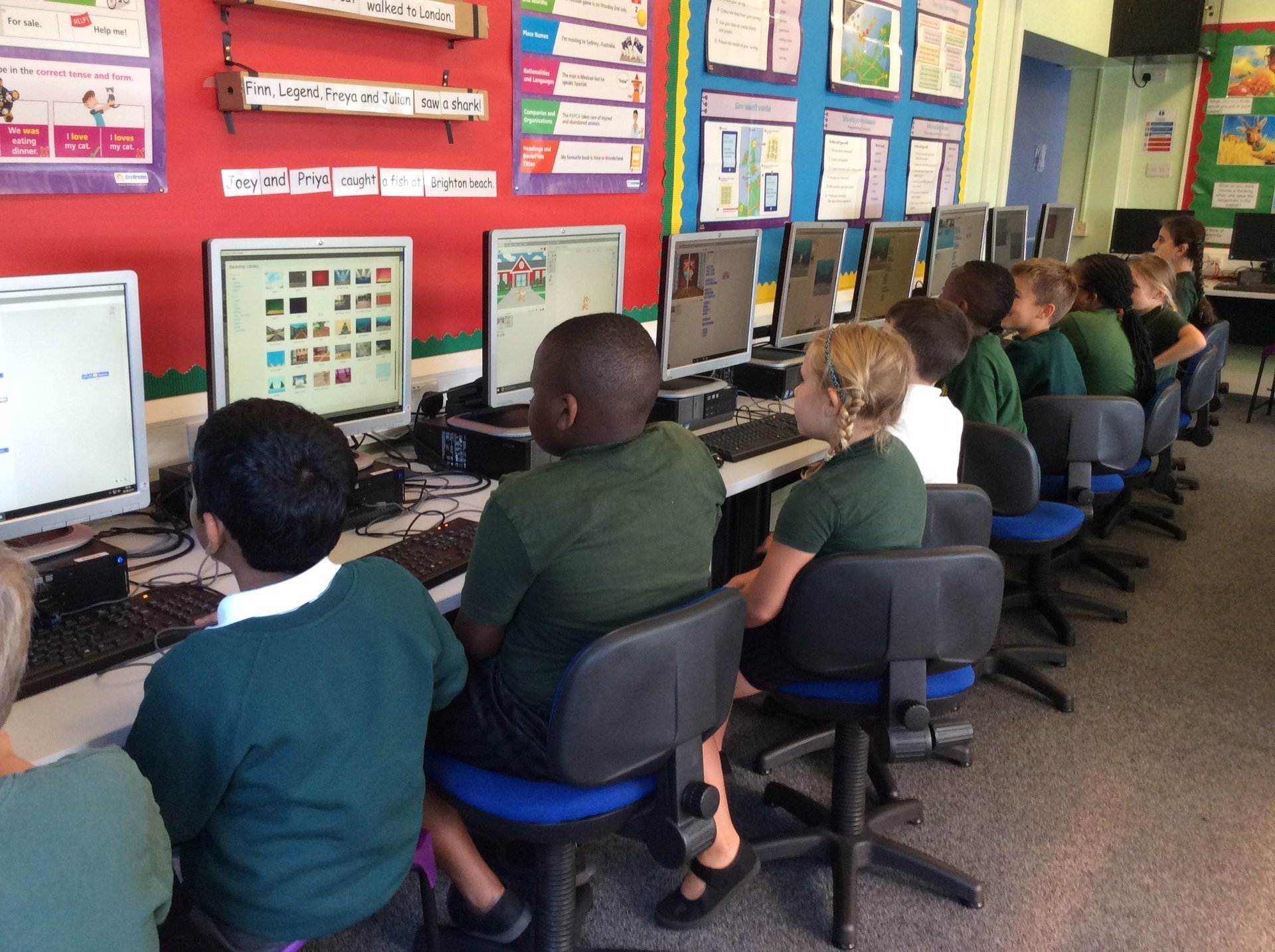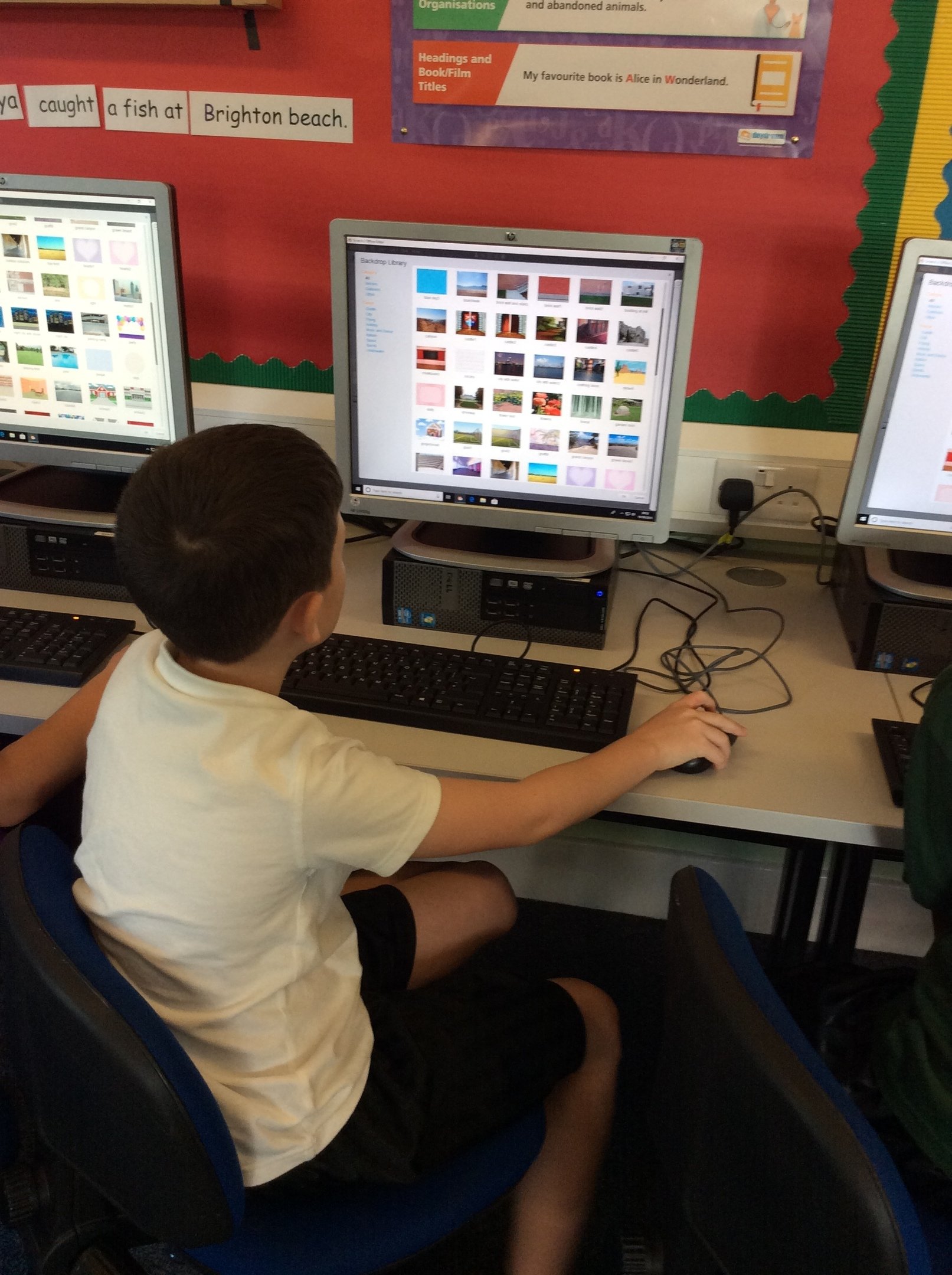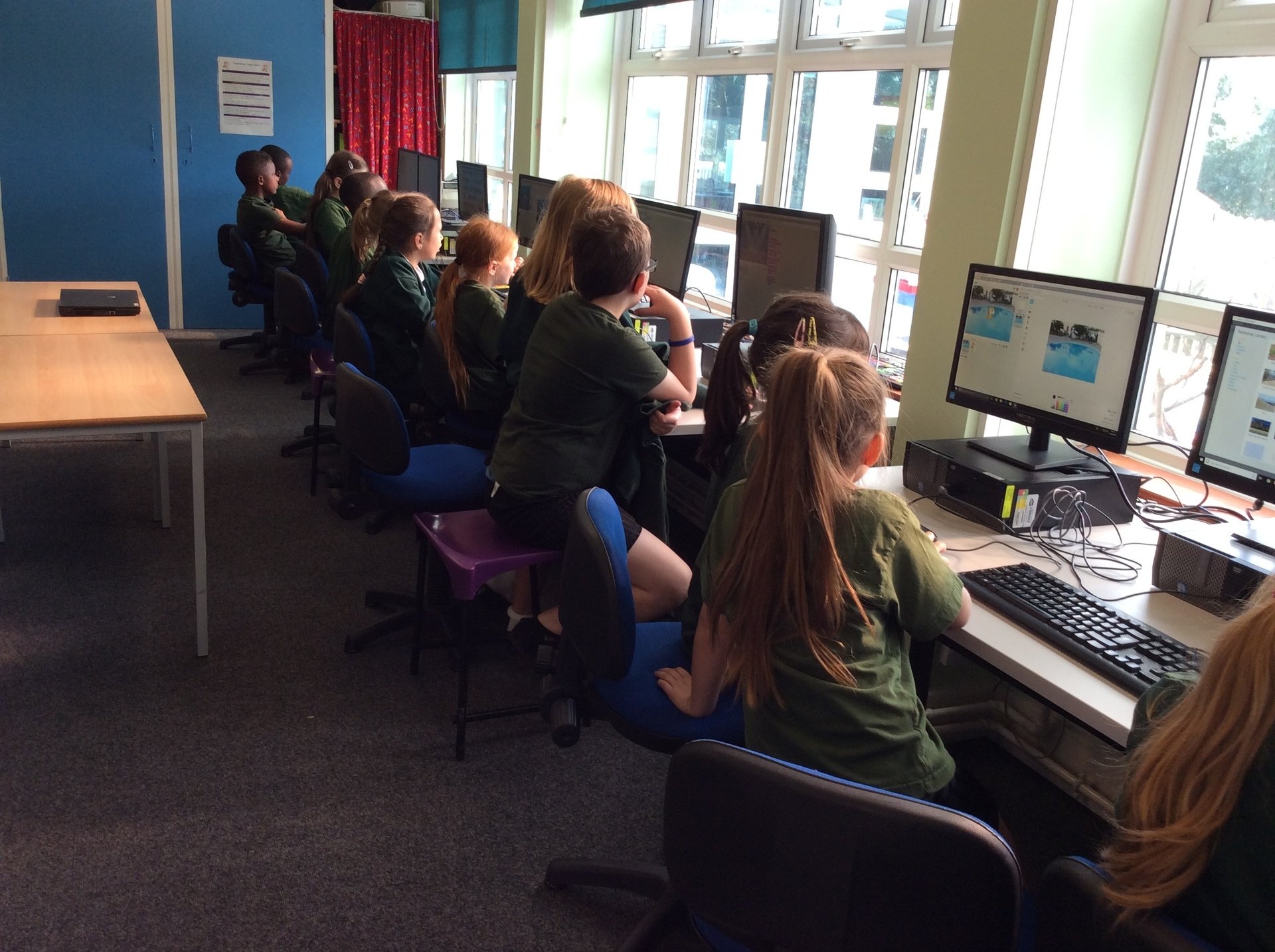 In Key Stage 2, children build upon their knowledge and understanding of algorithms to explore simple coding programmes on our learning platform Purple Mash, as well as using other software such as Scratch. This provides children with the opportunity to analyse and solve problems as they learn to write their own code and overcome problems by 'debugging' their programmes. Computing at St Joseph's also provides great links to other areas of the curriculum such as Science, Maths and PE. Here children have the opportunity to use equipment such as data loggers and pulse rate monitors to record real life information from their surroundings, for example, investigating noise or light levels around the school, or how their pulse rate changes during exercise.
Computing Curriculum
Click HERE to see the National Curriculum programmes of study for Computing in KS1 and 2.
Click HERE to see a copy of our overview of the curriculum coverage for Computing at St Joseph's Catholic School.
Software to support
We have access to several educational sites that are used in school to support your children's learning, but which can also be accessed from home. There are lots of fun and challenging activities to keep your child busy and improve their computing, maths and reading skills. The children have been given a login for each website (some do not need one.) Not all children will have a log in for Reading Eggs.
If you have problems logging in, please see your child's teacher.
Please encourage your child to use these sites at home - it will really help them. Thank you for your continued support with your children's learning.
Purple Mash Sumdog Reading Eggs Timestables Rockstars Scratch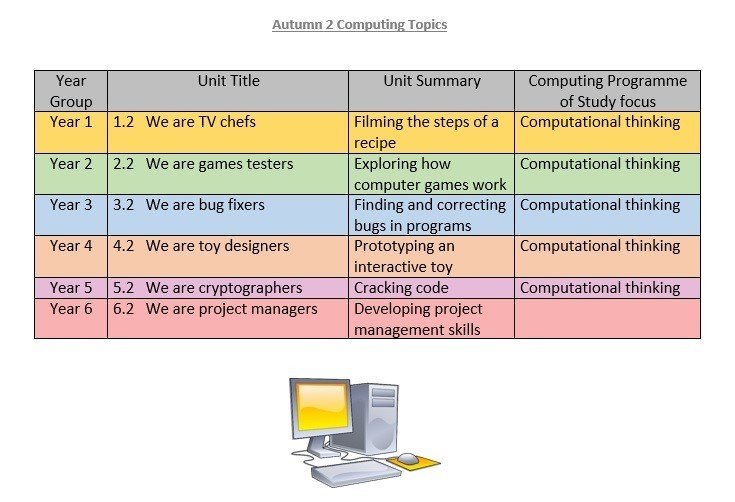 Year 1 - We are TV chefs
The children in Year 1 have been busy filming eachother making fruit salads.
They even dressed up as chefs to look the part!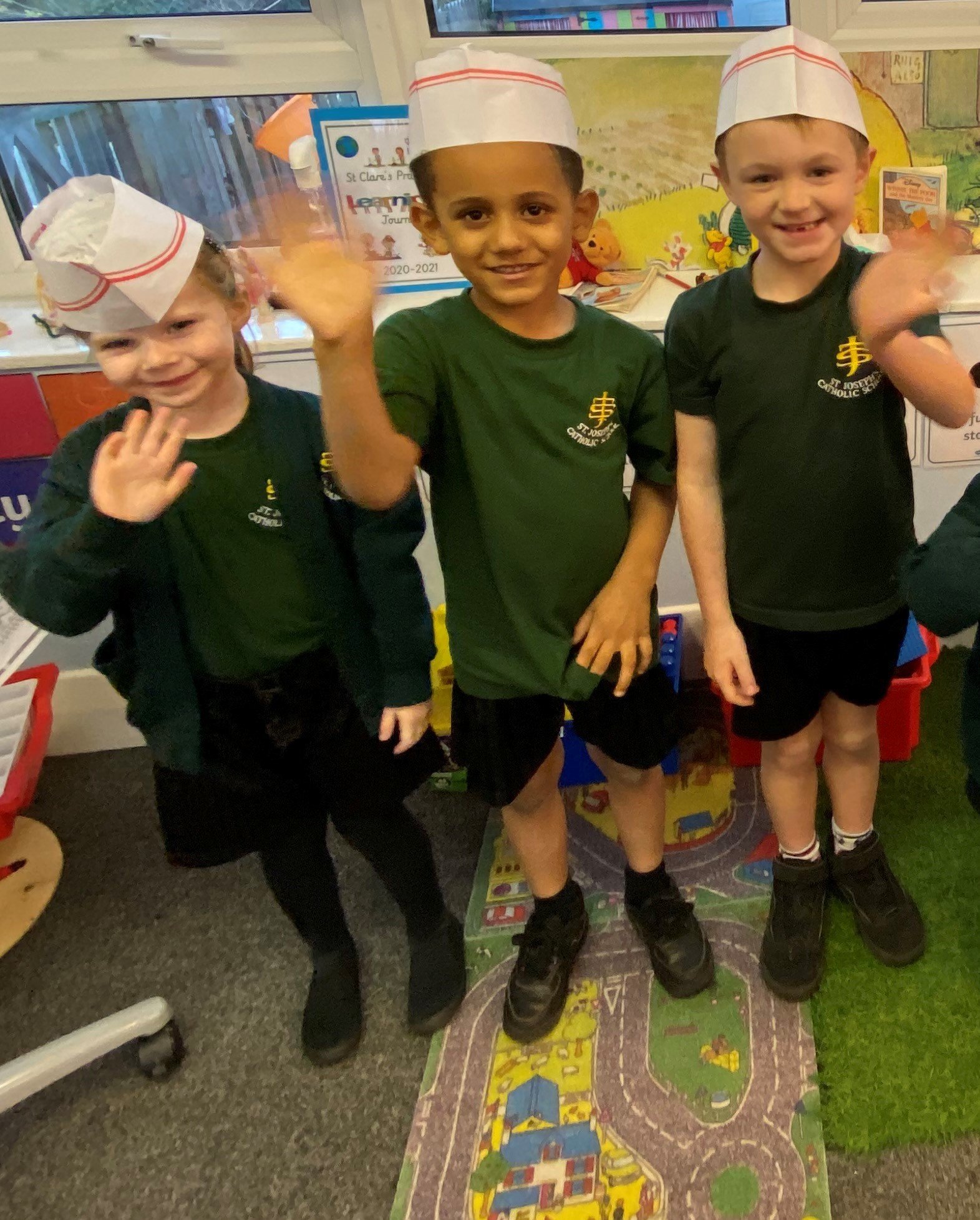 Year 4 - We are toy designers
Come and have a look at our fantastic computing artist in Year 4! They have been busy designing their toys on paint.
Next, they will have to use their designs to create an animation of their toys on Scratch.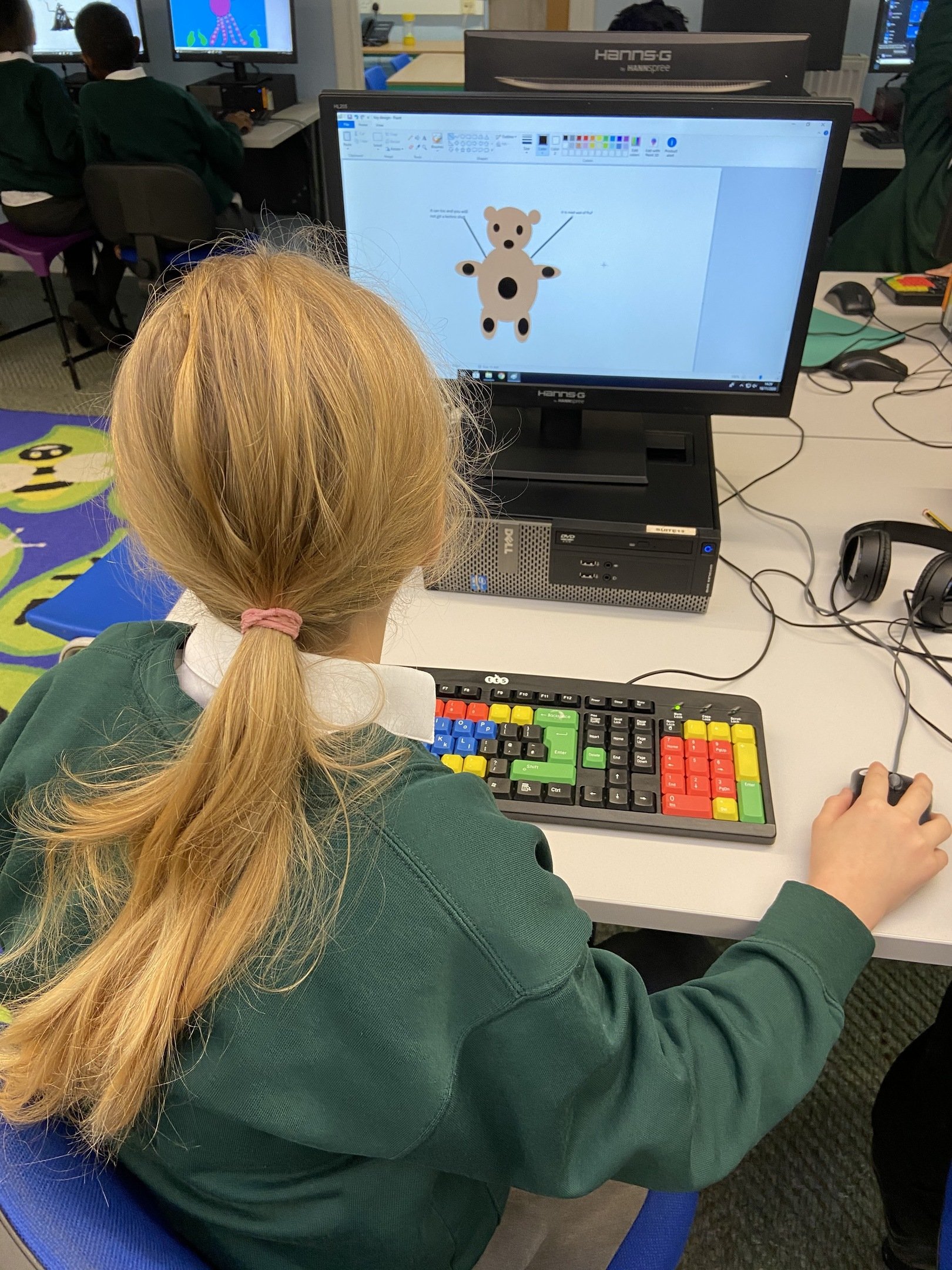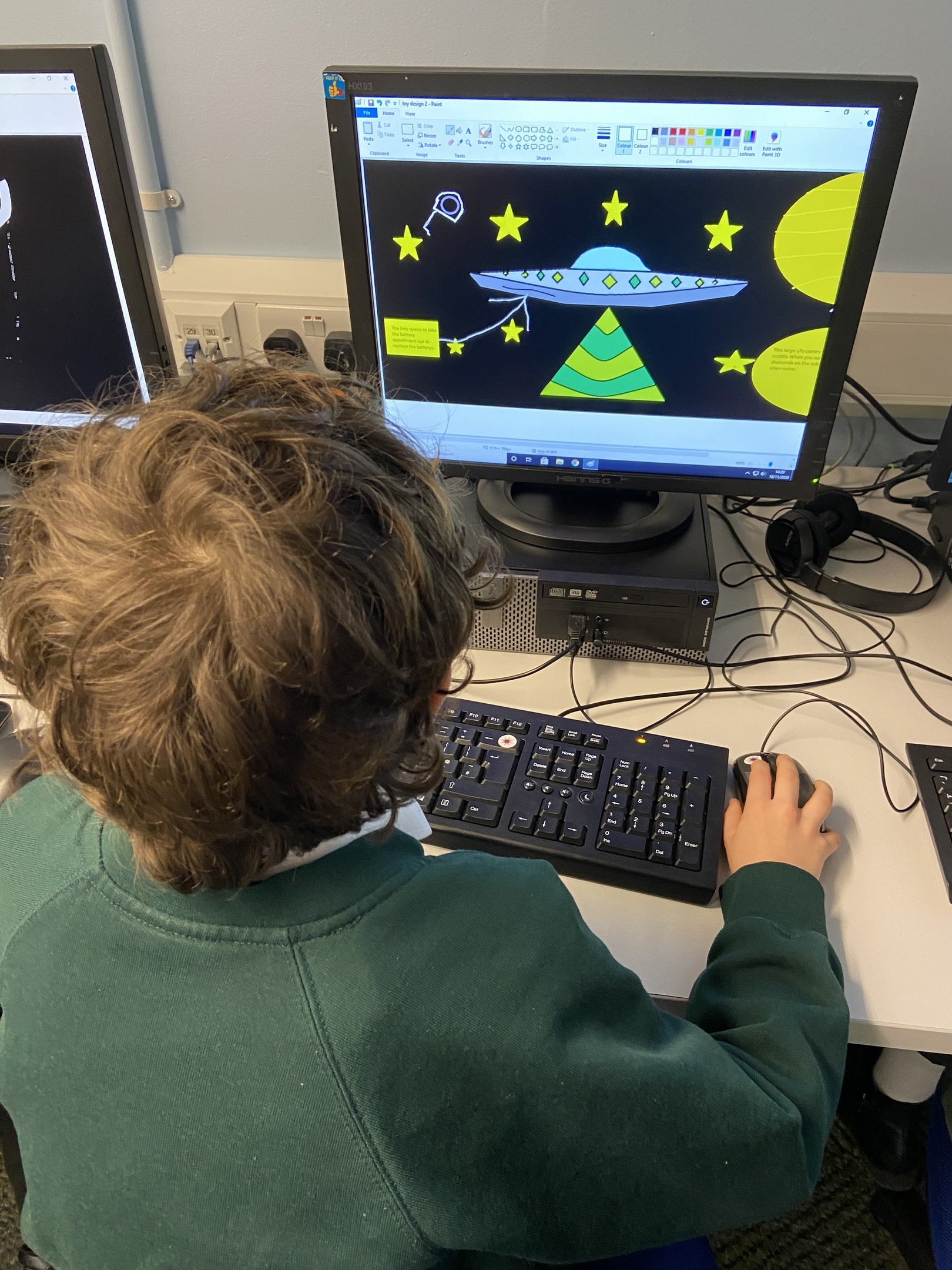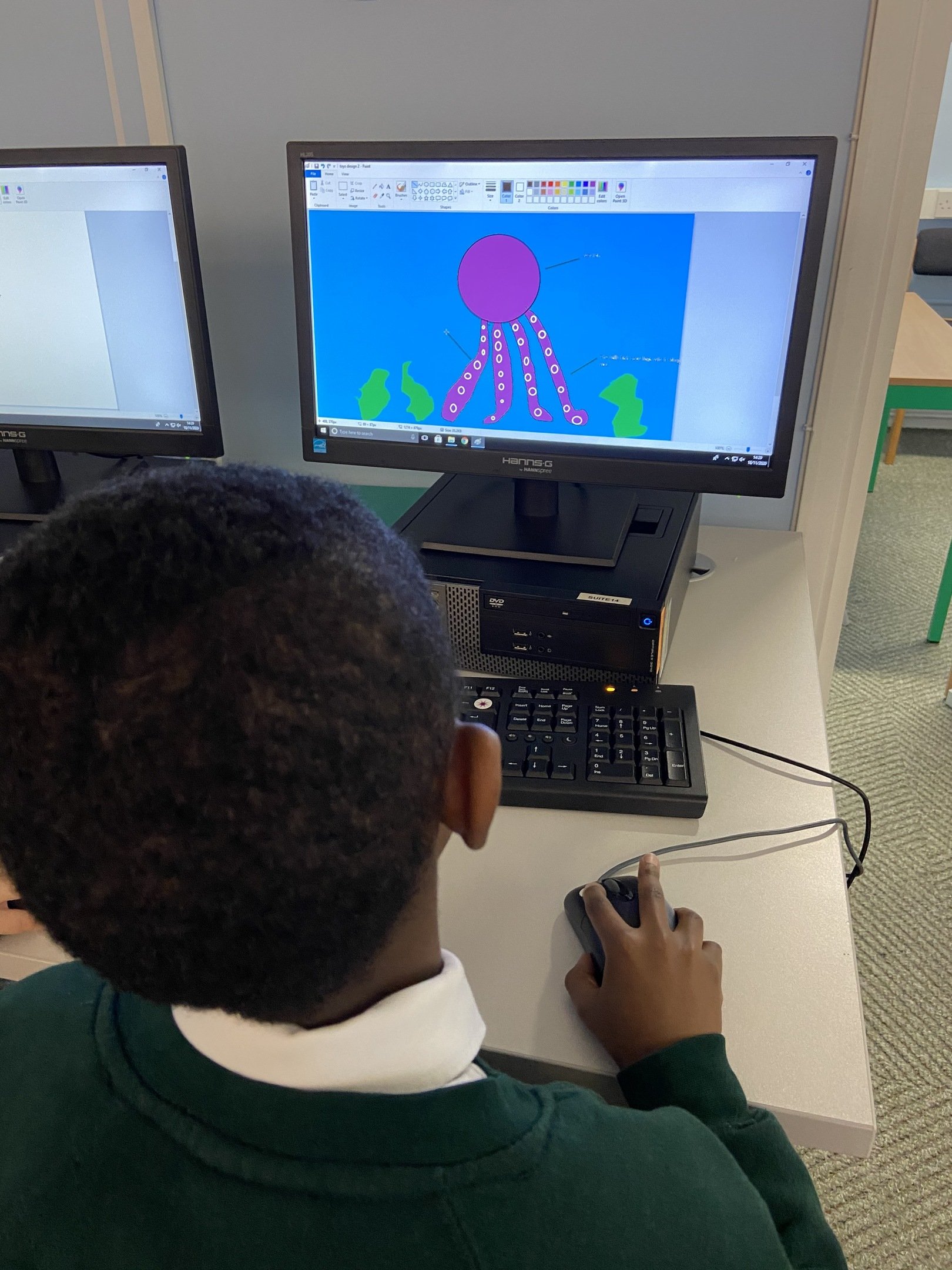 St Elizabeth (Year 2) having been designing their rockets using 'Tux Paint' and 'Paint'.
Have a look at some our their fantastic work!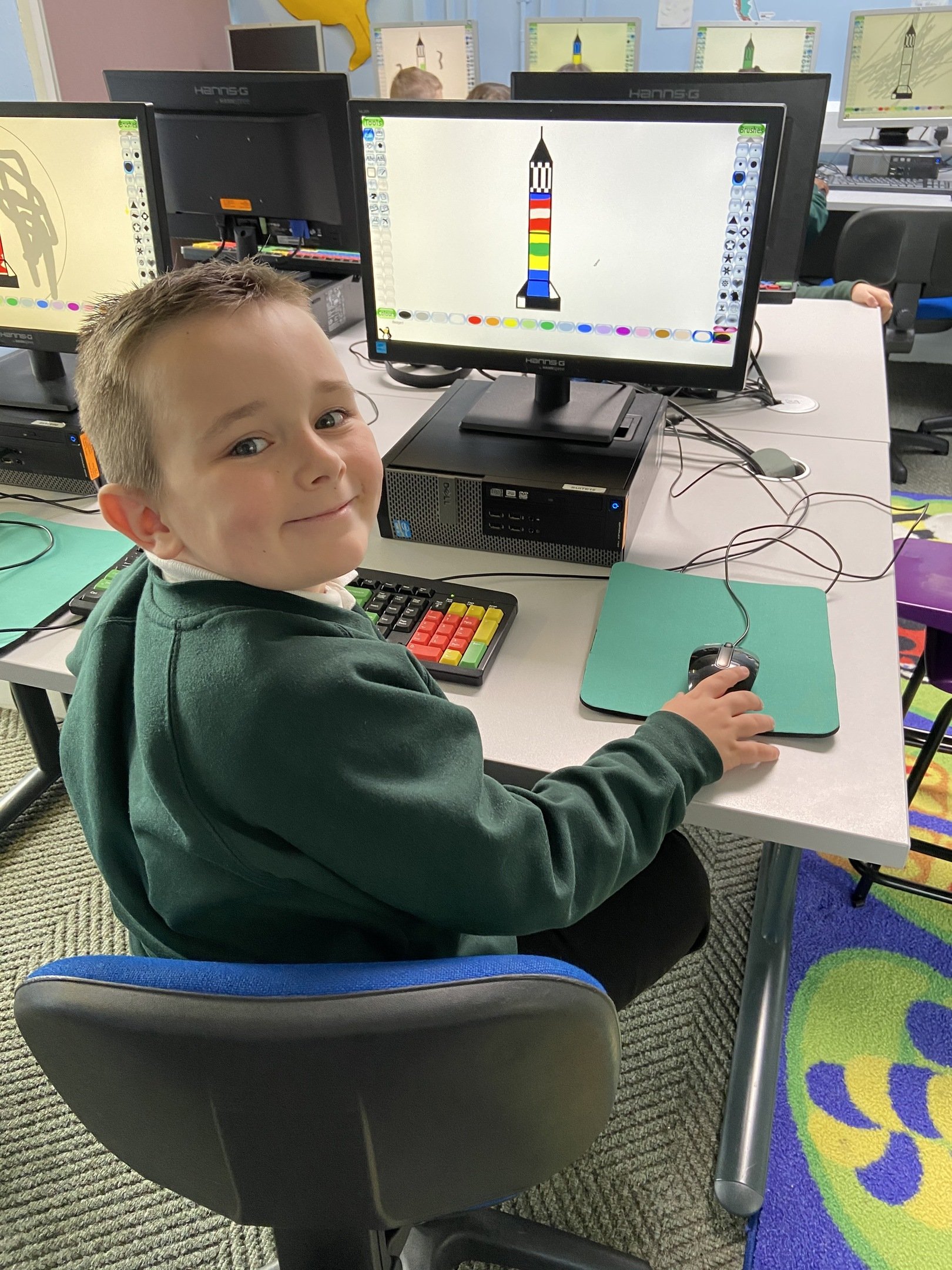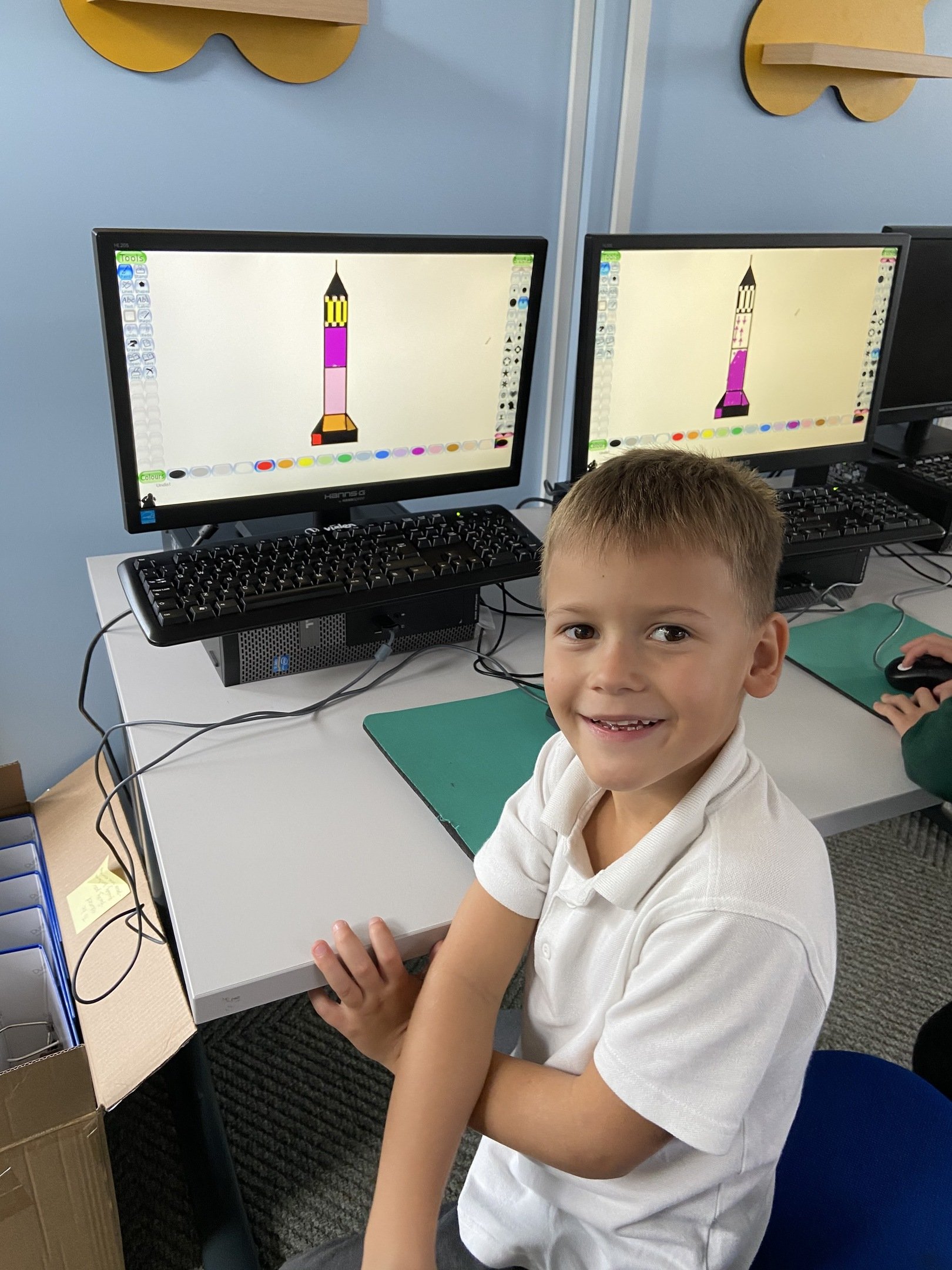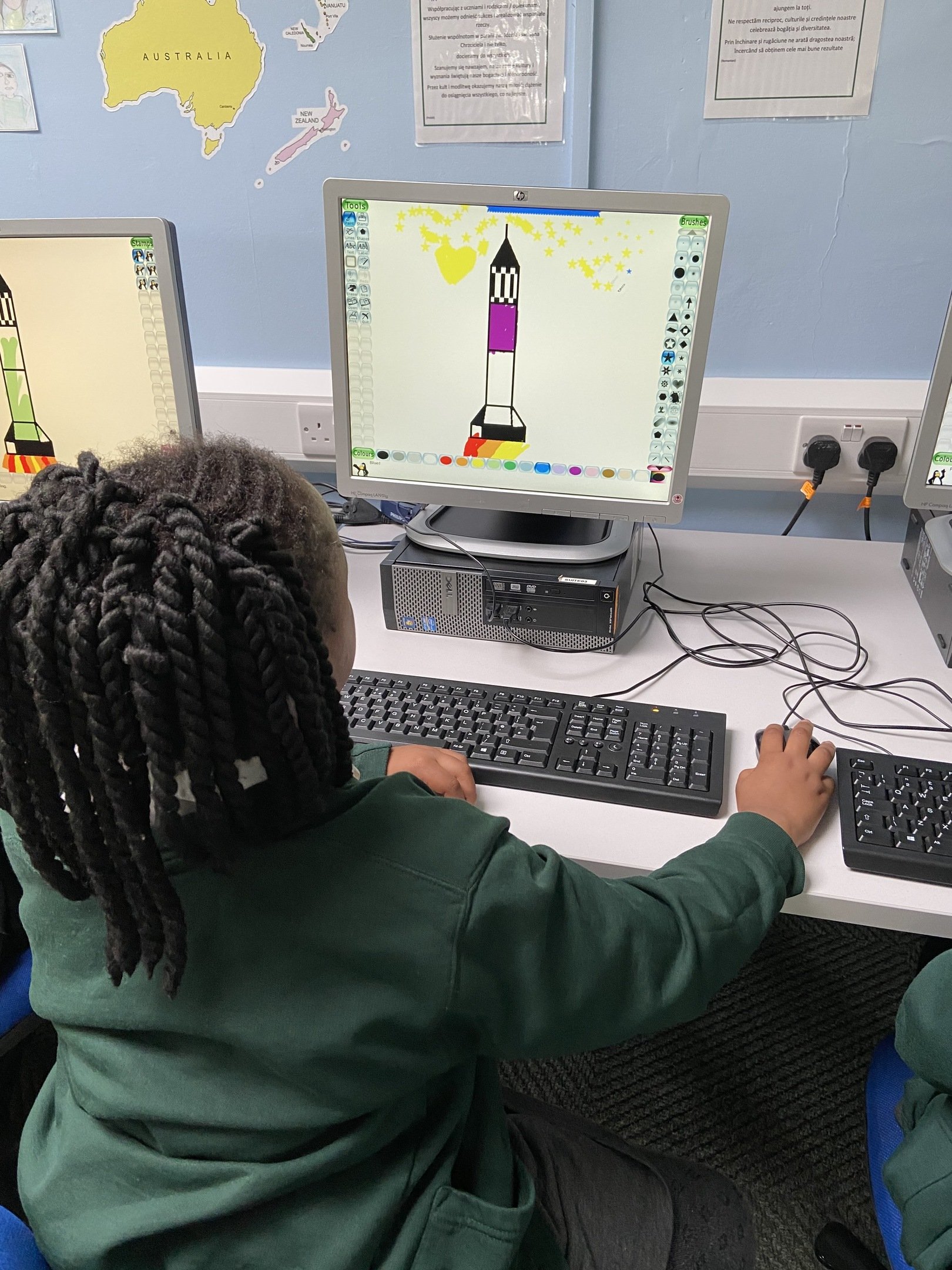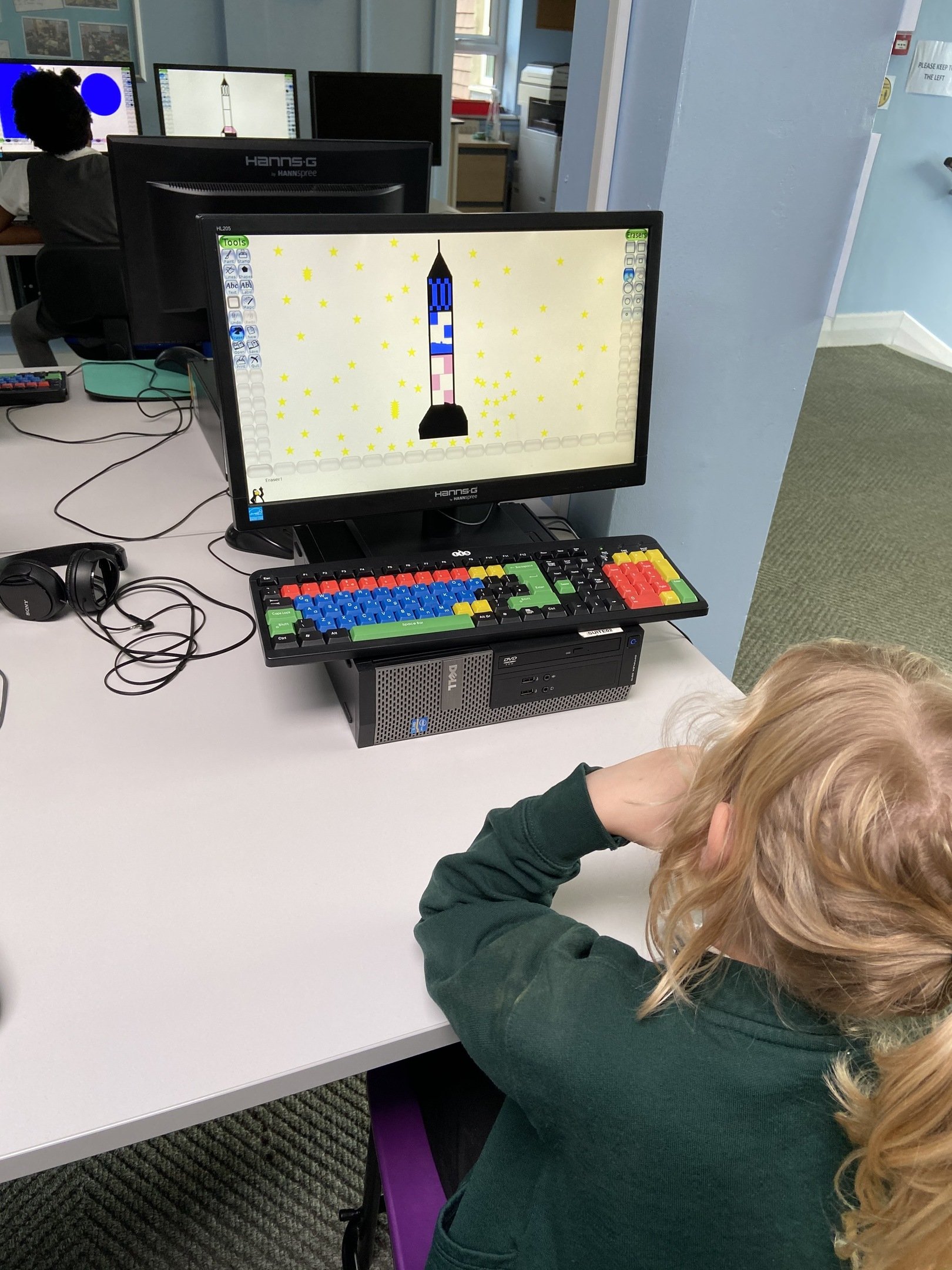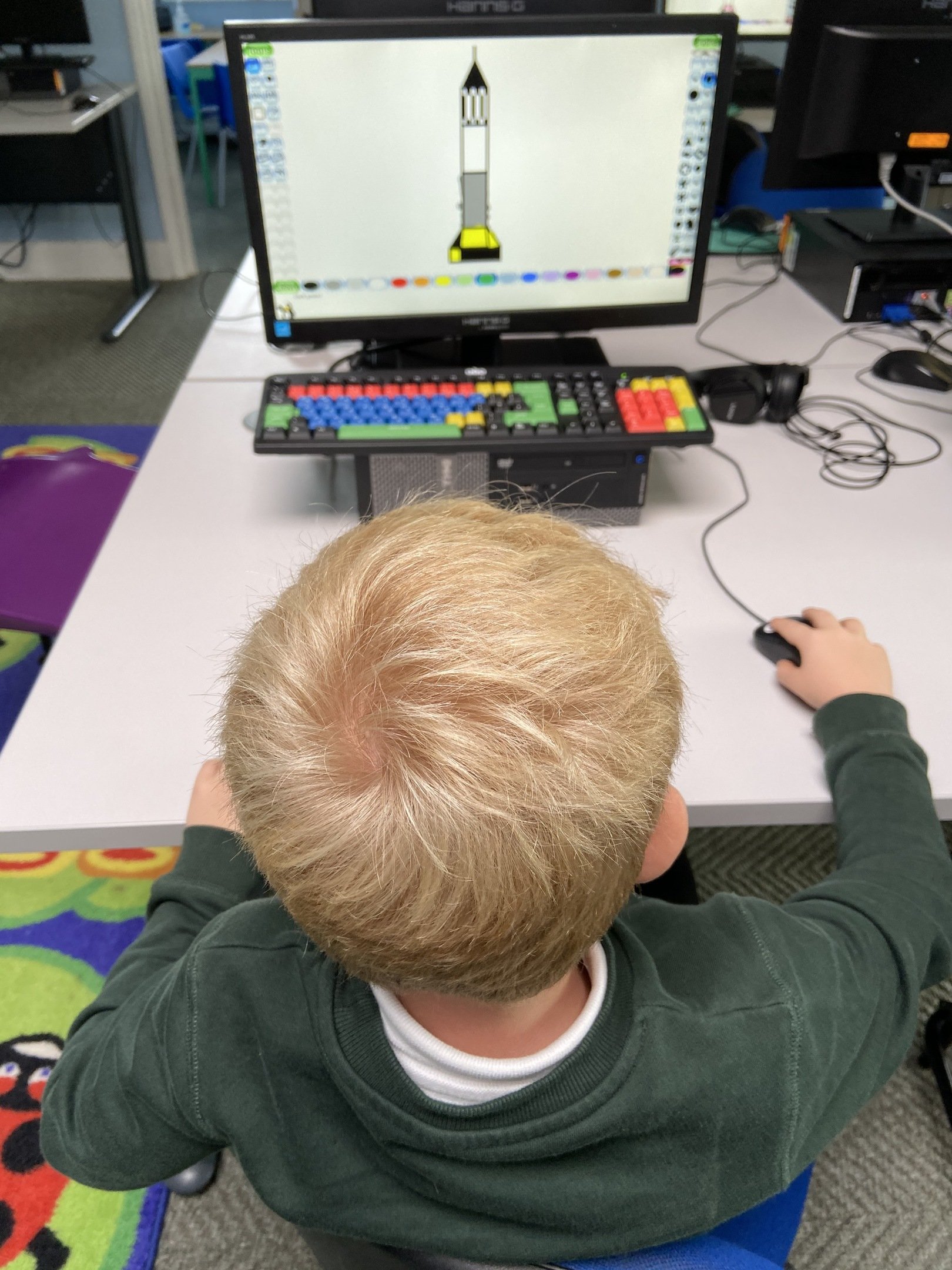 New Topics! 07/09/2020
This term pupils (Yr1-Yr6) will be starting their new computing topics. Please see below for more information on
what your child is studying in computing.

St George
St George have been programming an animation on Scratch!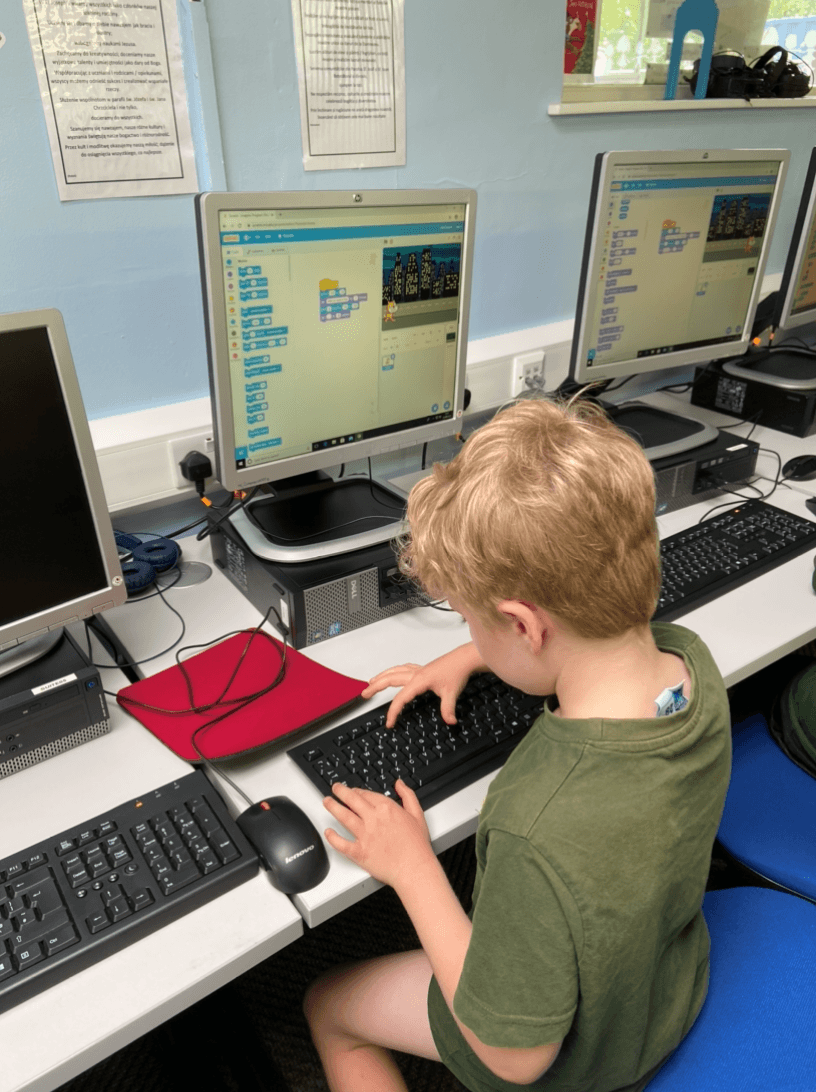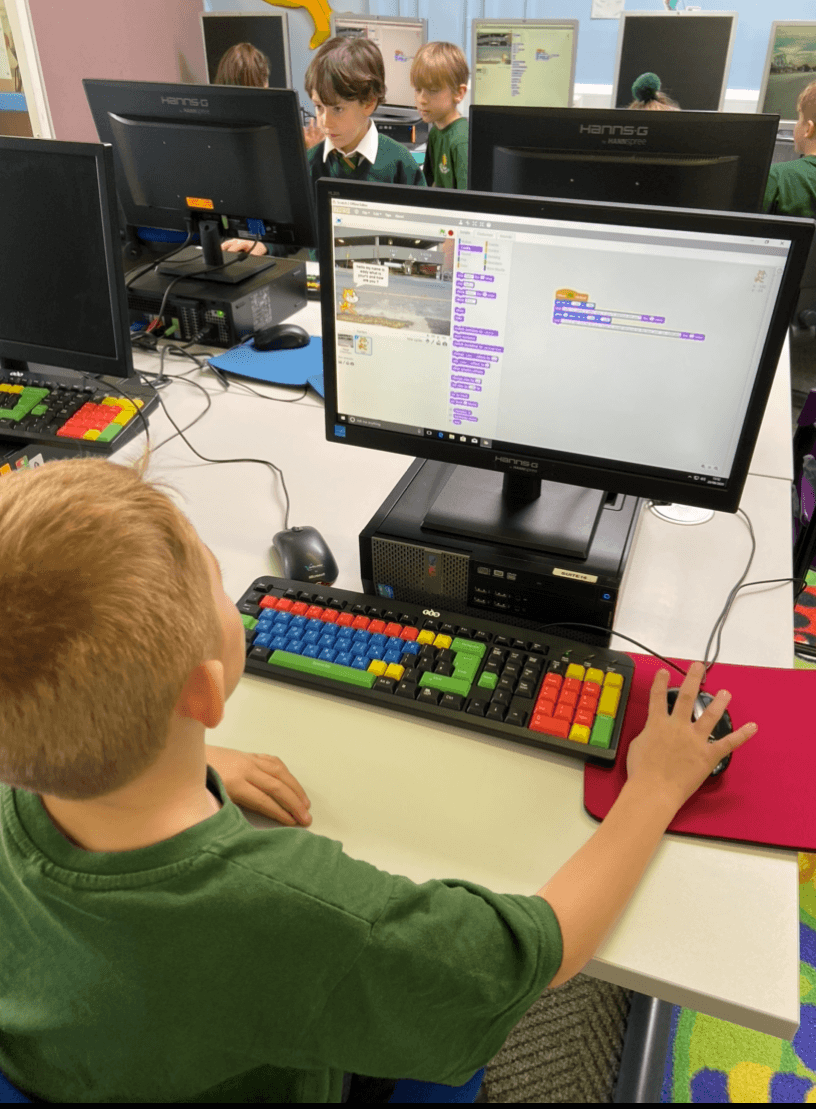 St John the Baptist - We Are Presenters 13.02.2020
This half term, the children have been focusing on ipad skills in their topic, 'We Are Presenters'. The children had to learn how to film and pan correctly using iMovie, cut and edit their work and add voice over! They all did a fantastic job.
Miss Hill and Miss Morrison found it hard to pick a winner, but here it is!
Well done to Daisy, Alex, Archie & Joshua - amazing work!
St Peter's Class - We are Artists 07.02.2020

The children have been busy designing their tessellation pieces inspired by Bridget Riley who they have been researching in ICT.
Today, the children took turns to design their own tessellation pattern on the iPads.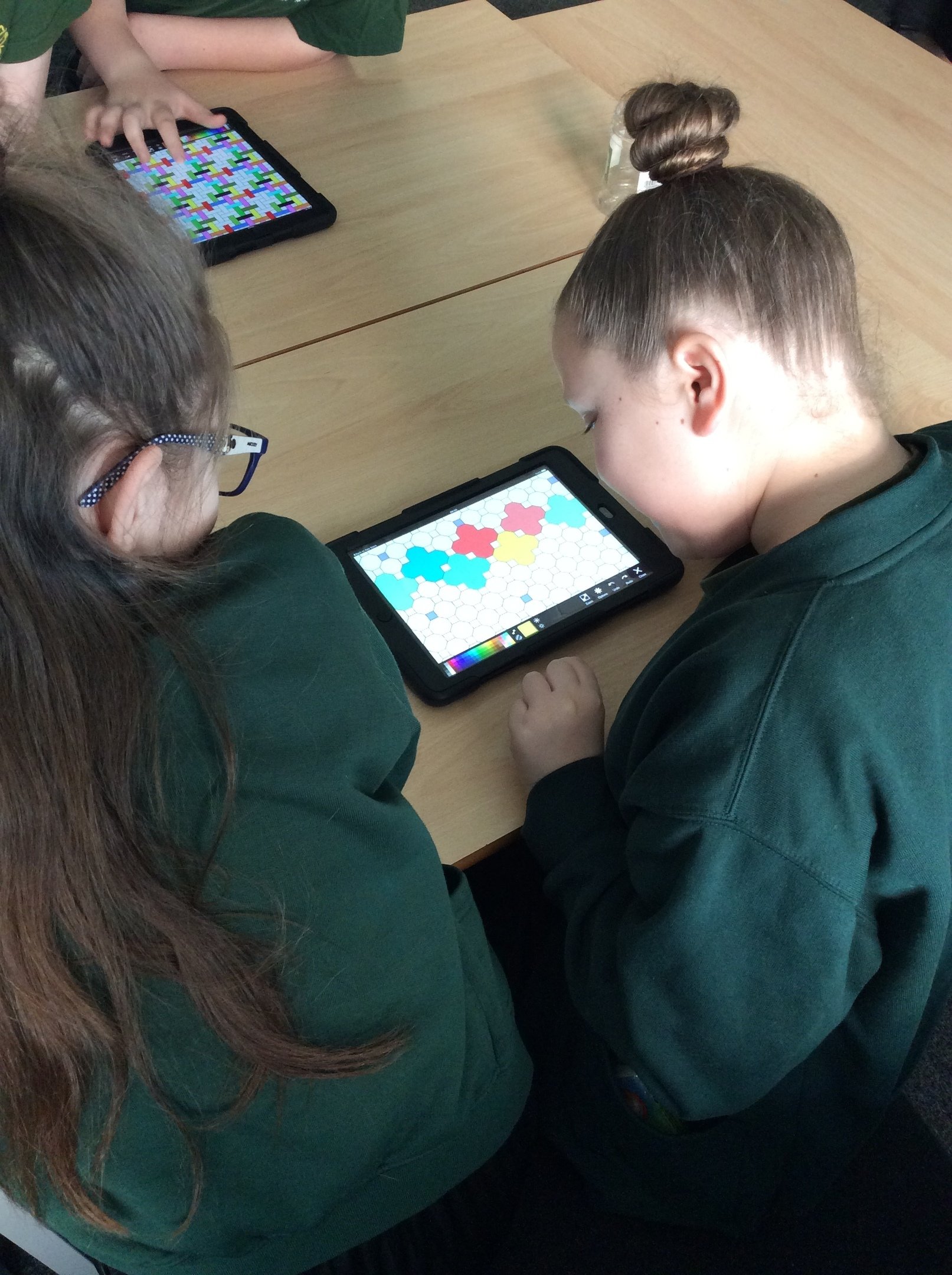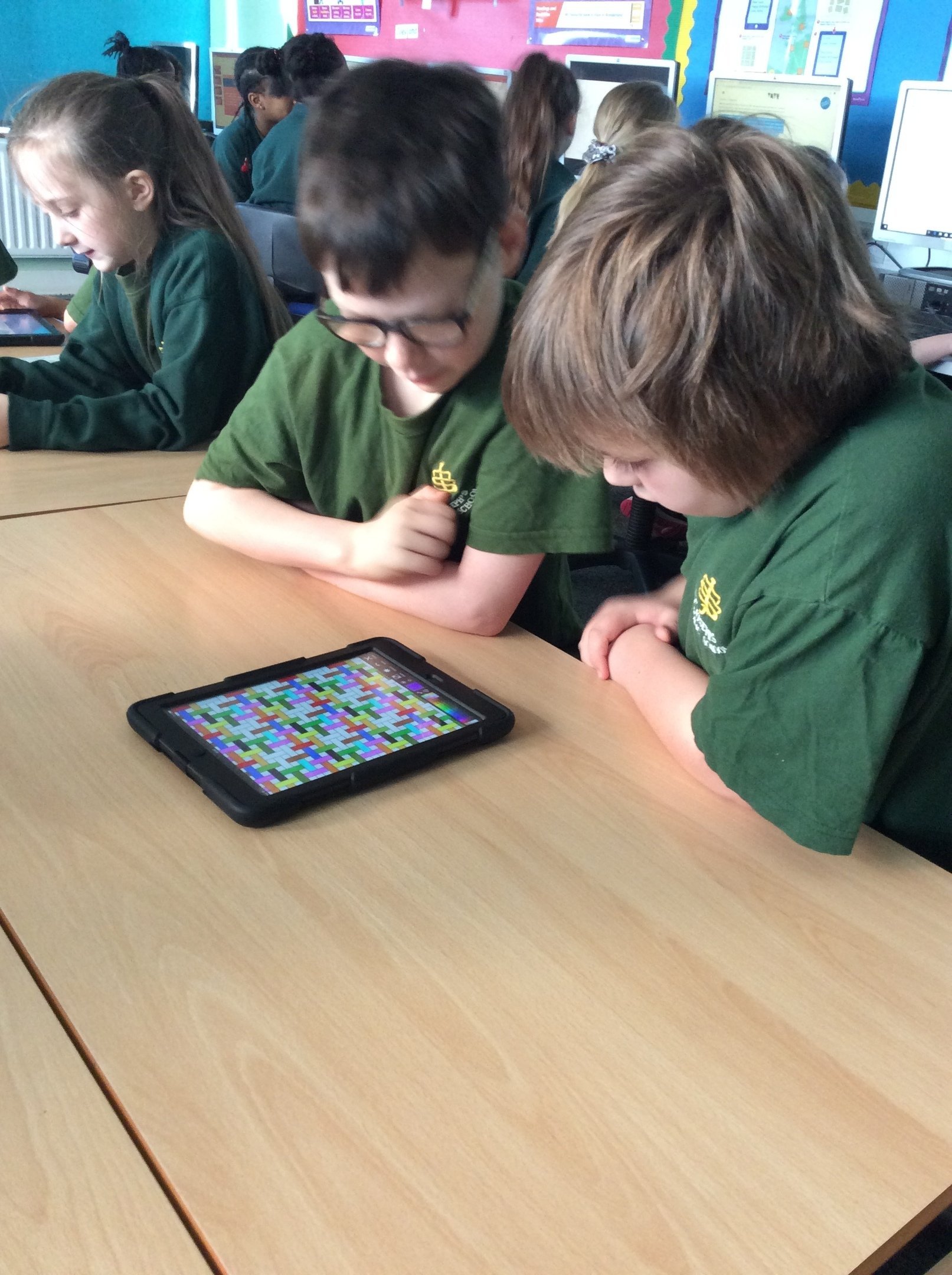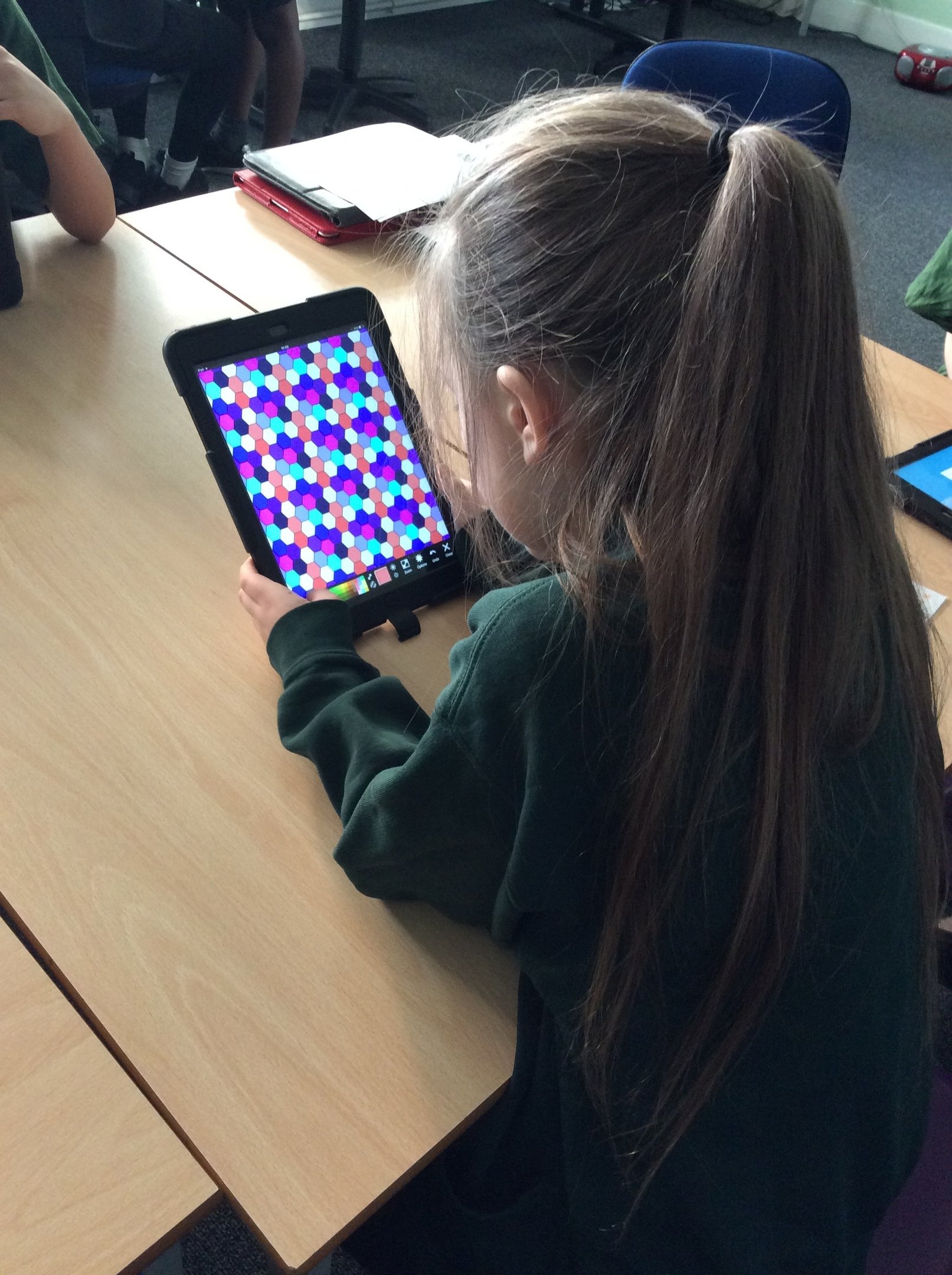 St Clare - We are painters (23.01.20)
St Clare's have been busy getting stuck into their new ICT topic this term. The children have been exploring the programme TuxPaint and using the skills they have been learning to create a picture of one of the characters from their animations.
Can you guess what character they are drawing on their computer...?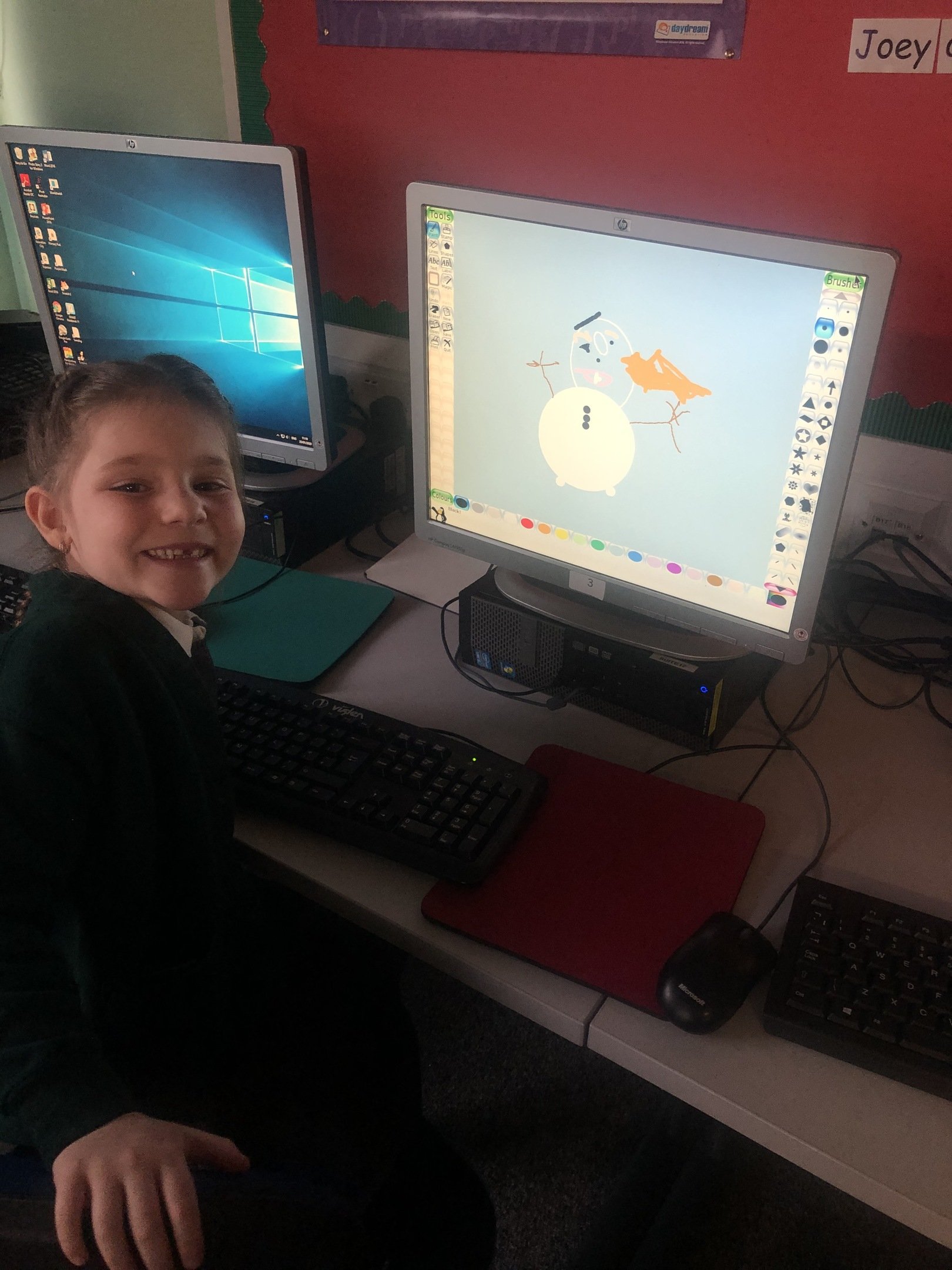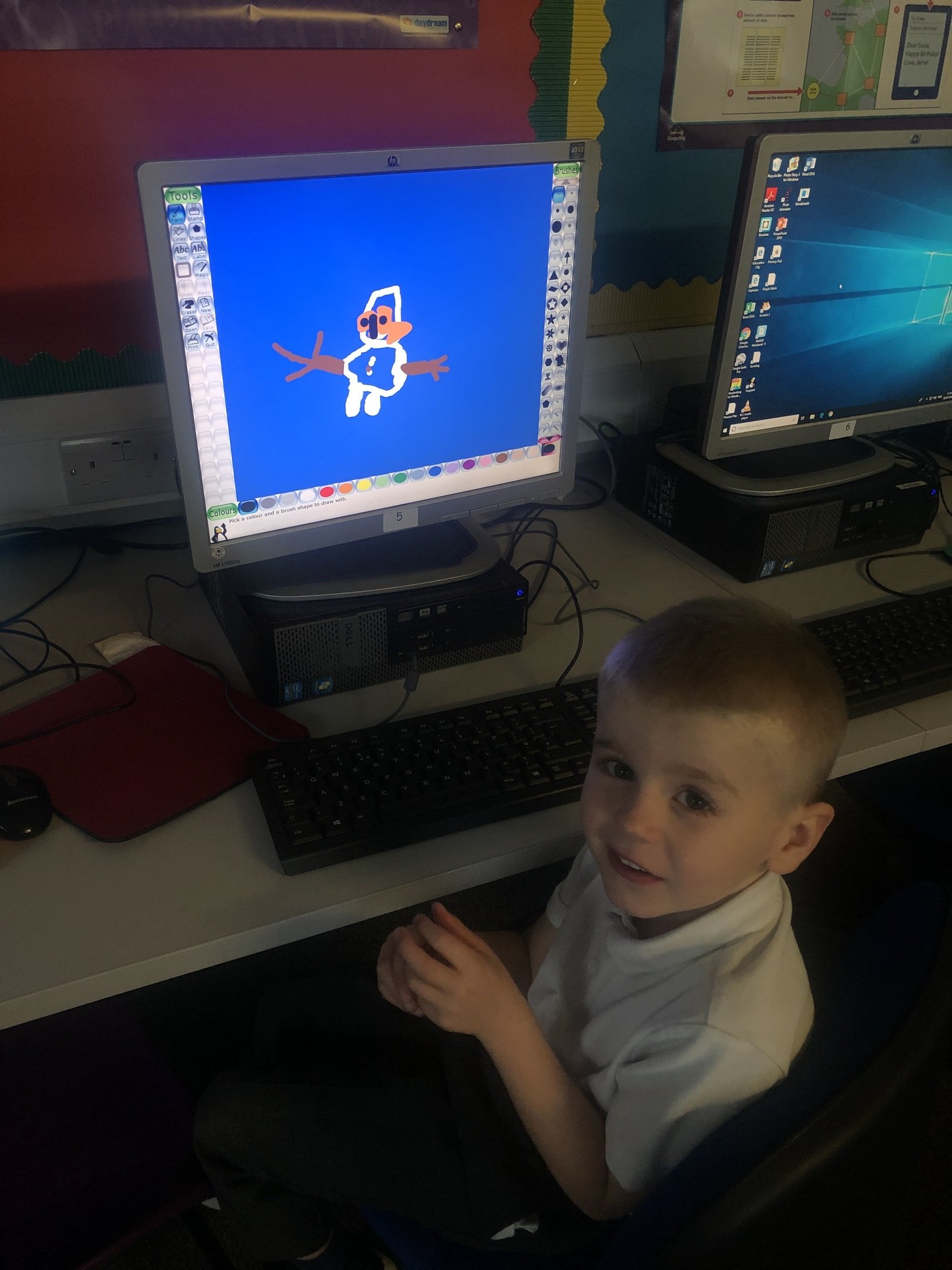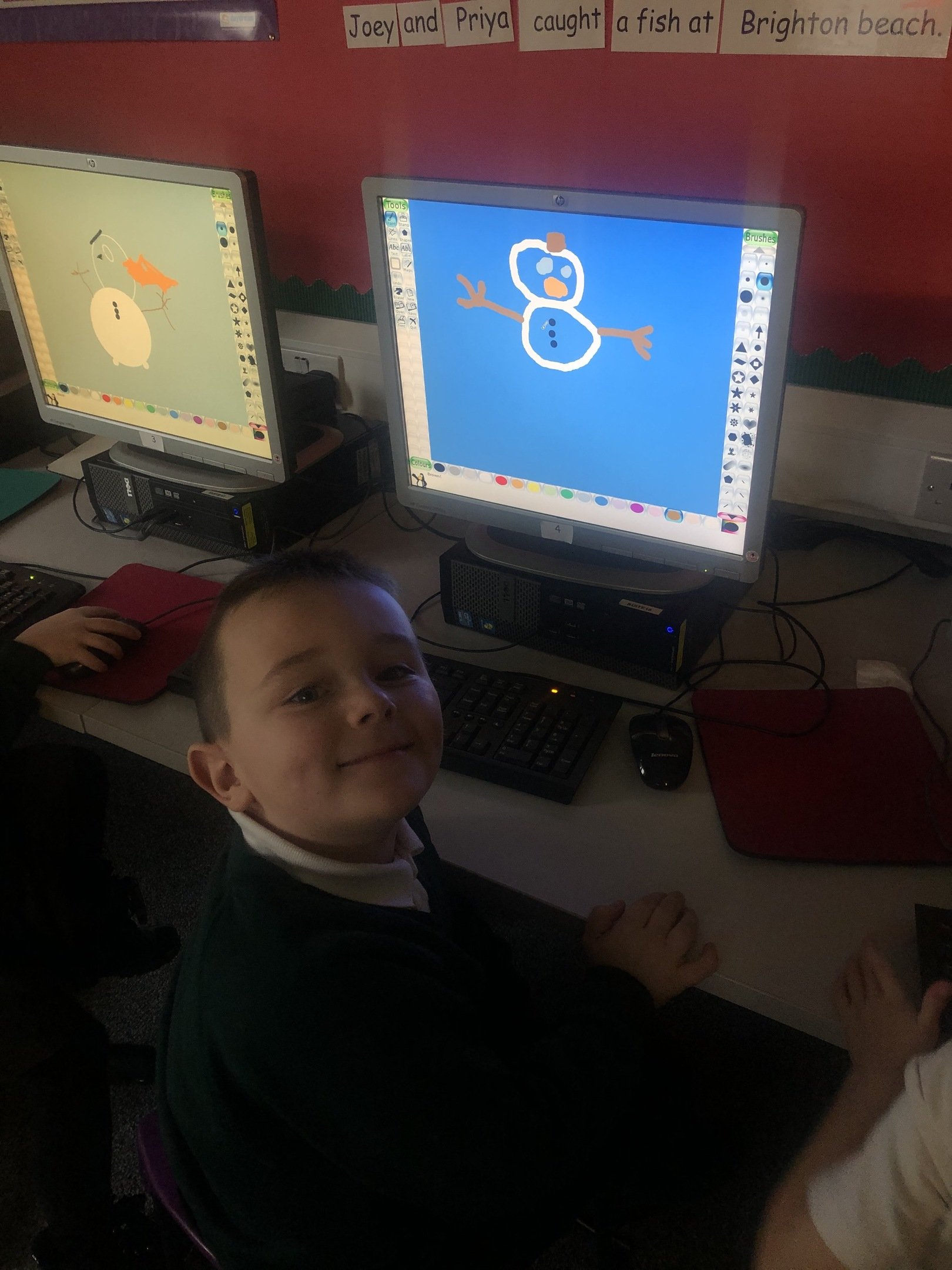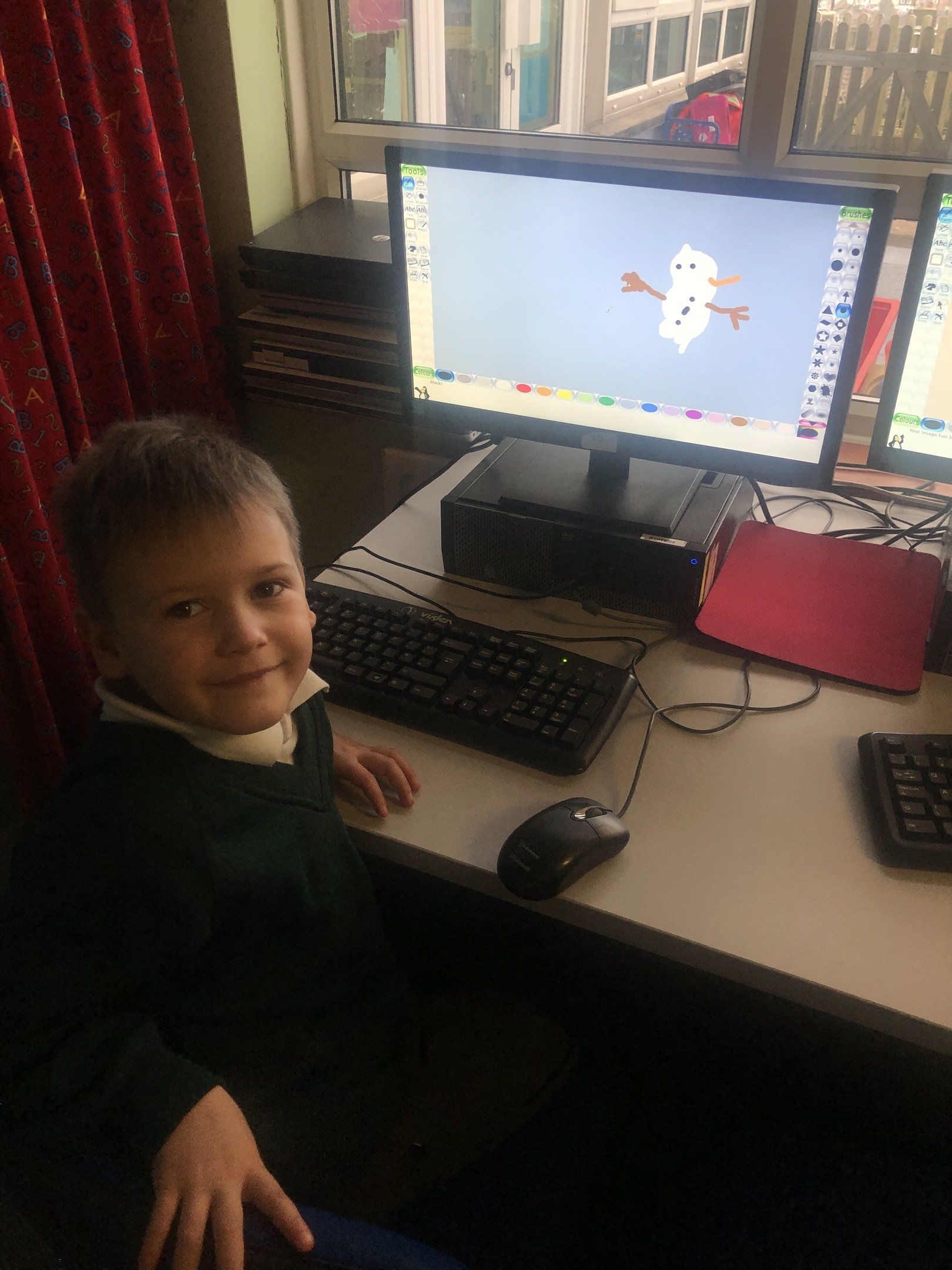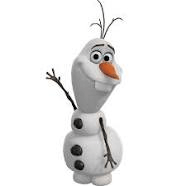 You guessed it... Olaf!
Our dedicated computer suite and facilities.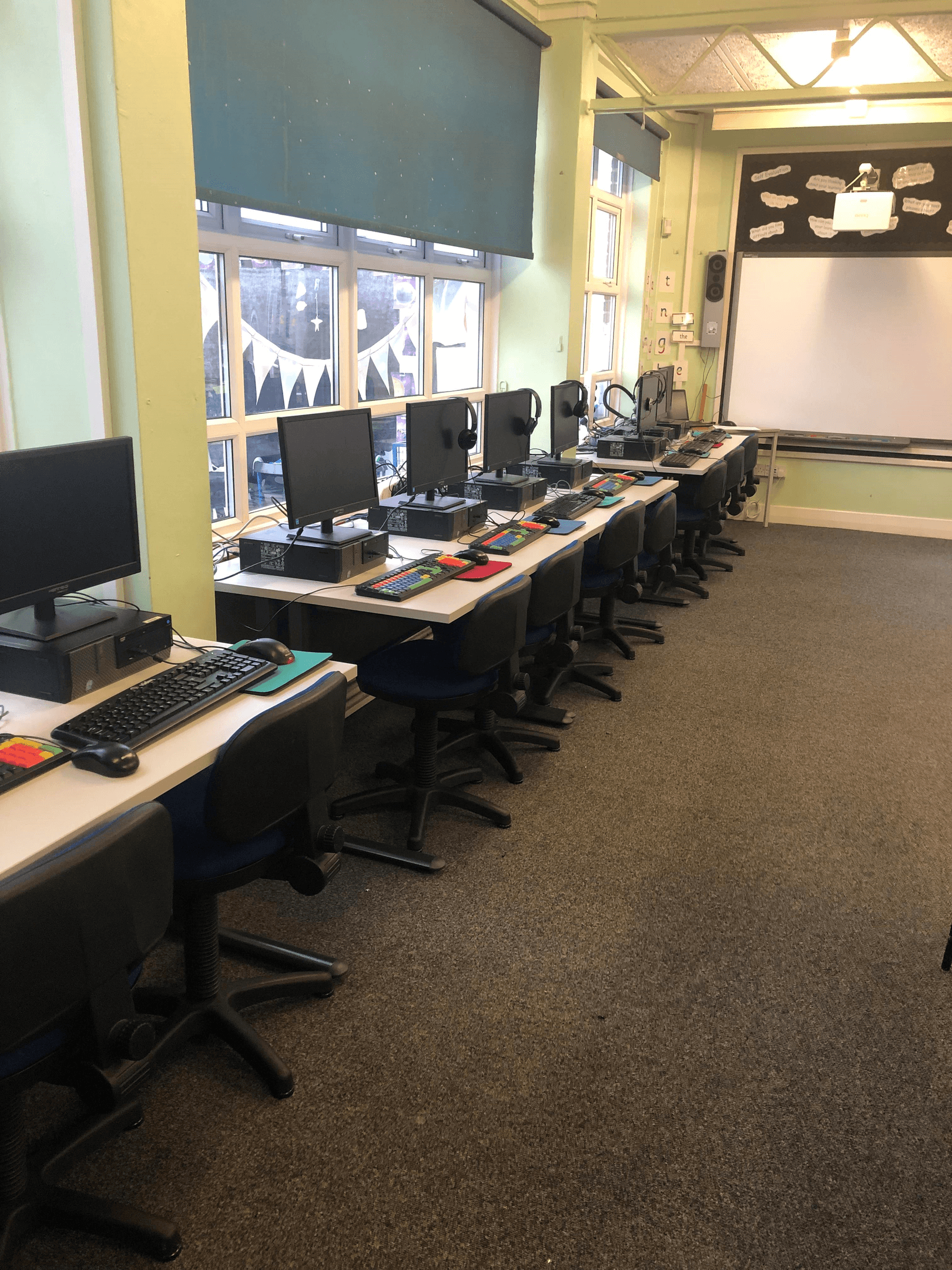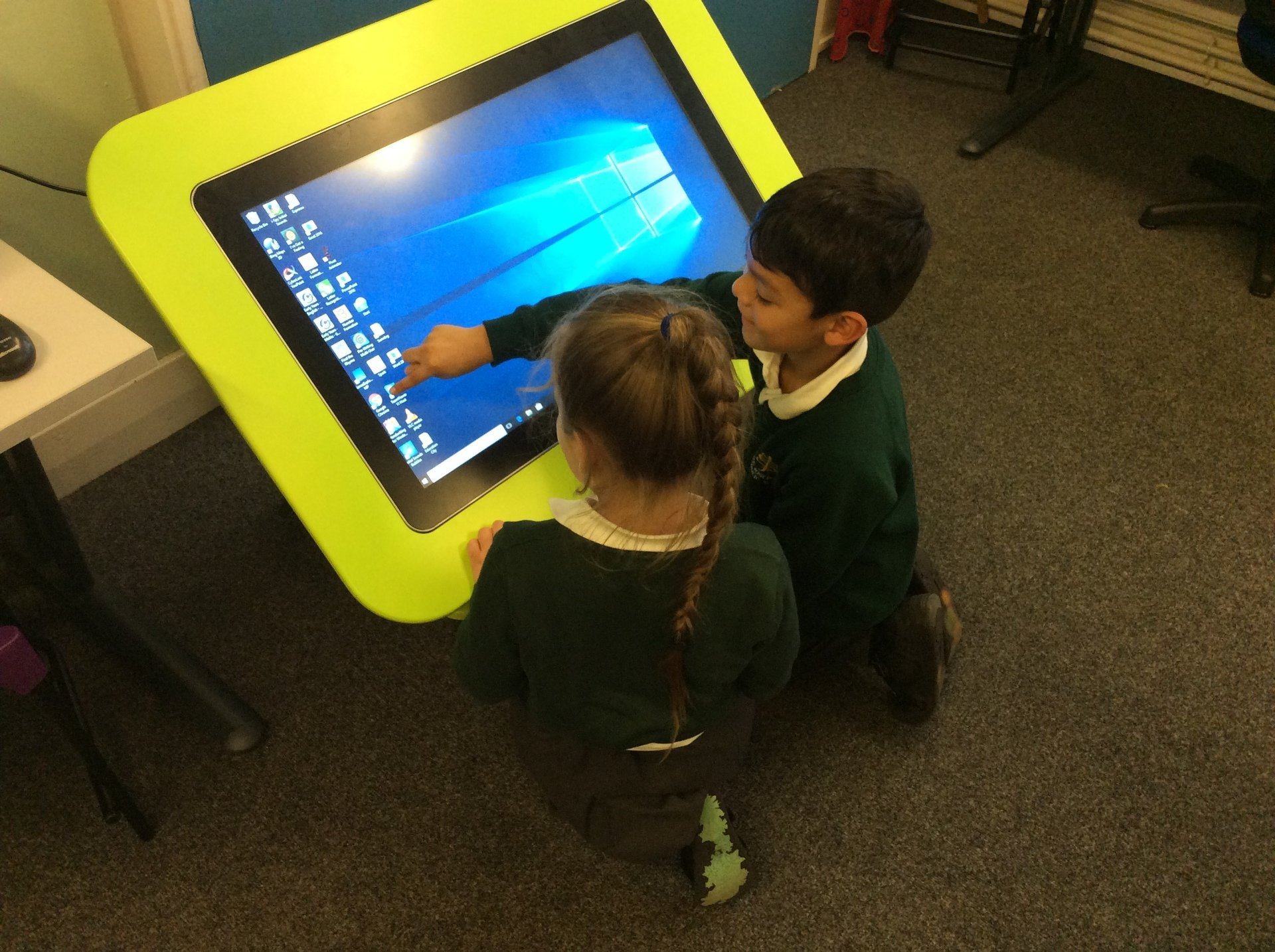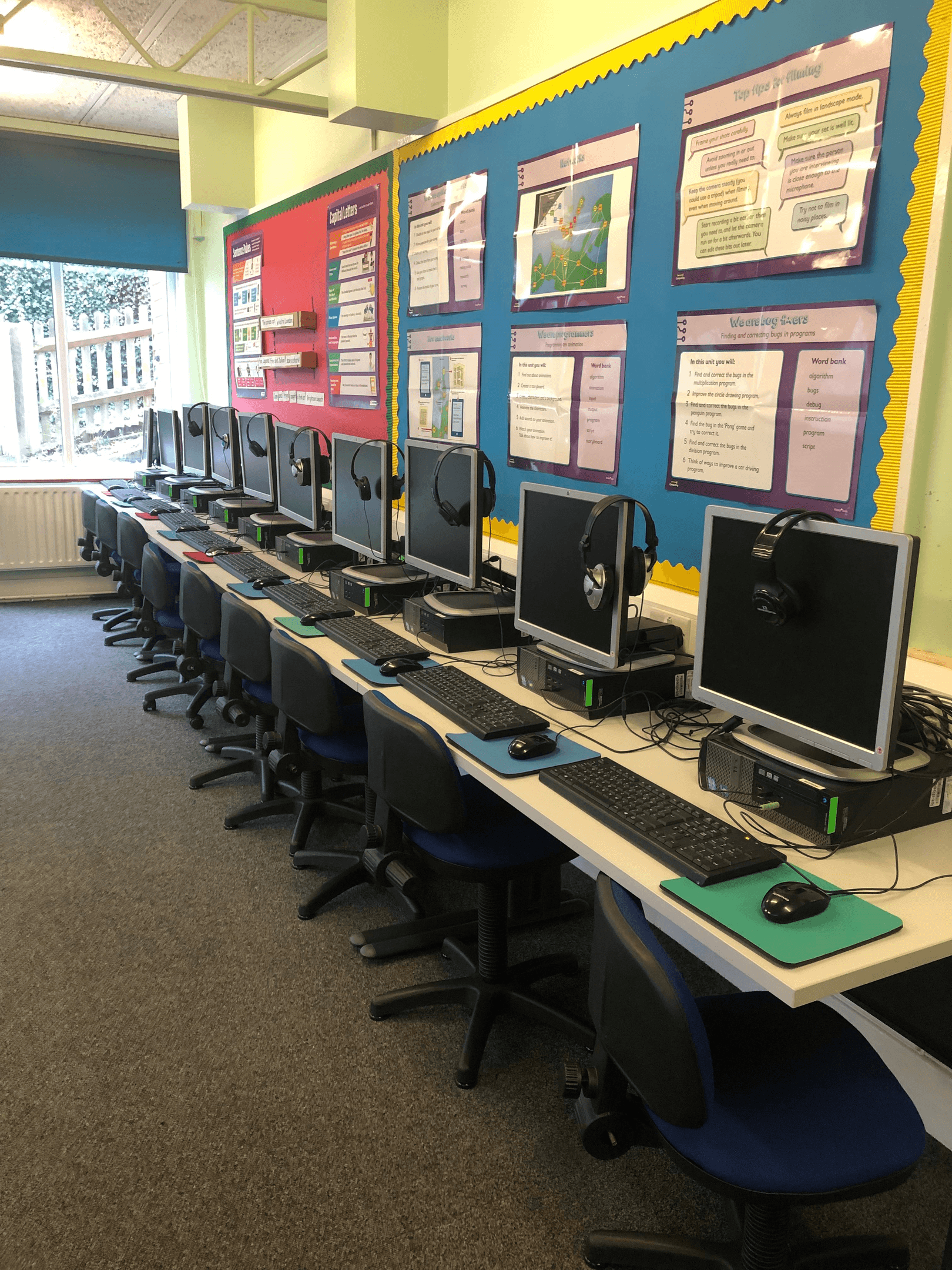 Can you spot the different locations that Year 6 have been visiting to investigate the light and temperature levels around the school?