PSHE
24.2.20-3.4.20 Eat them to defeat them!
Children are embracing vegetables and have been given a different vegetable each week to eat, defeat and conquer! Children will be eating carrots, peas, sweetcorn, broccoli, tomatoes and peppers and every time they eat that vegetable 3 times in the allocated week they can get a sticker. Children also have a reward chart to colour in so teachers can monitor and reward healthy eating. You're going down veg!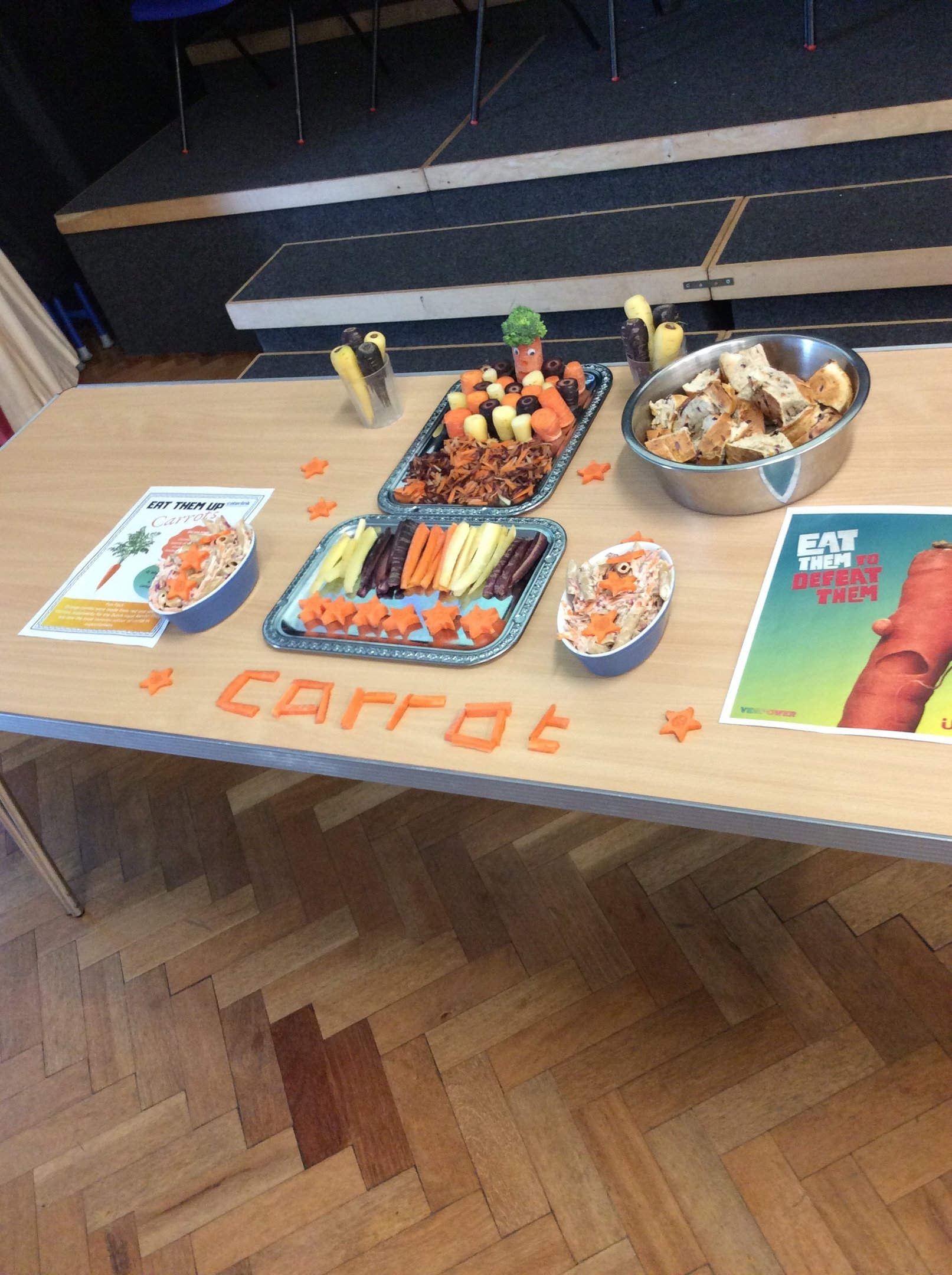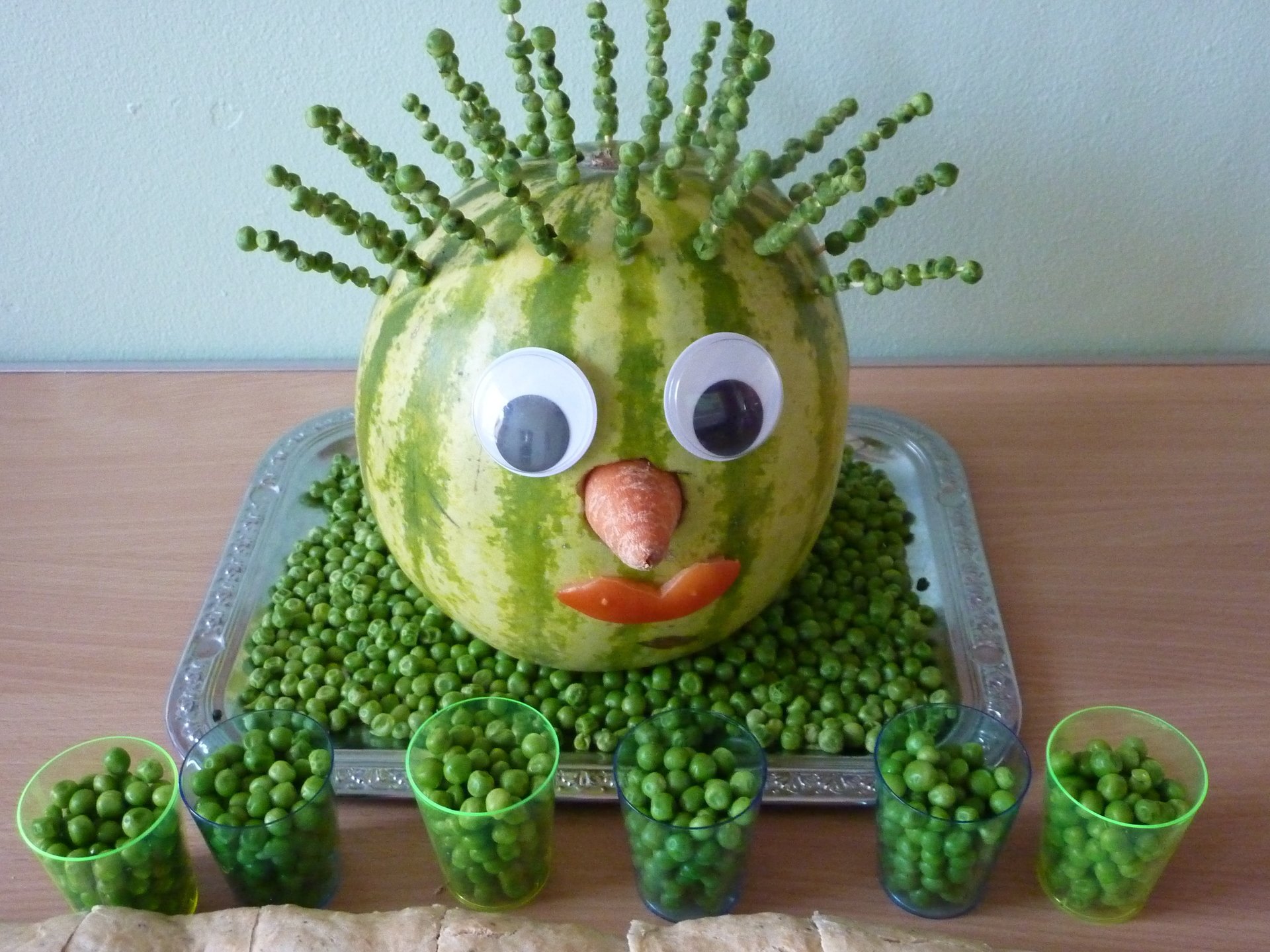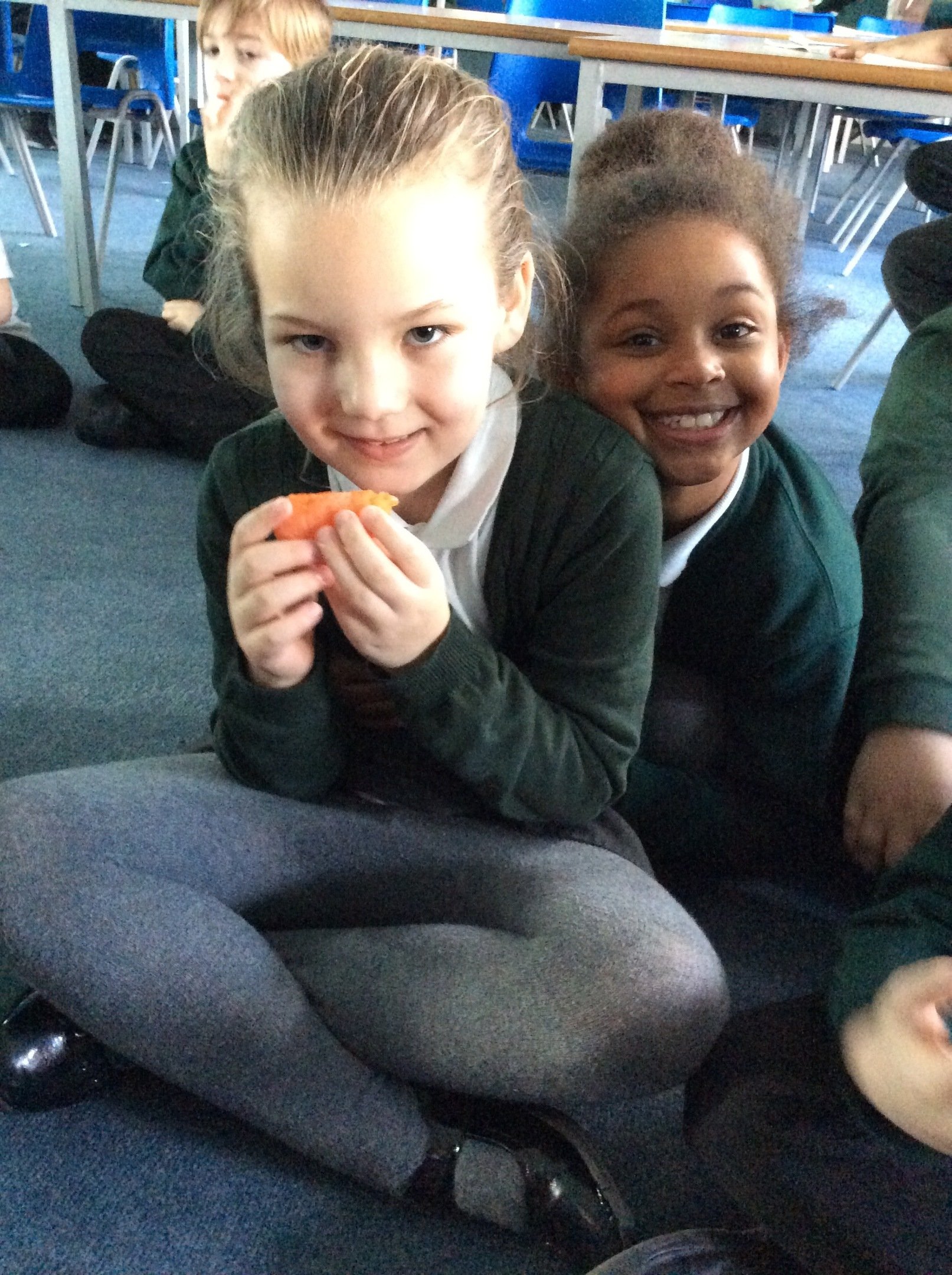 Children in Need 2019-2020
A huge thank you to all our parents, children and staff who helped the school raise money for Children in Need. We had volunteers who set up and ran a cake sale and bric-a-brac stall and the children had a great day!
Anti-Bullying Week 18.11.19
At Saint Josephs we feel it is vital children feel safe, loved and encouraged by staff and peers. We embraced anti-bullying week with lots of drama, discussions and posters to promote difference, equality and diversity. It also ties in nicely with our 'British Values'.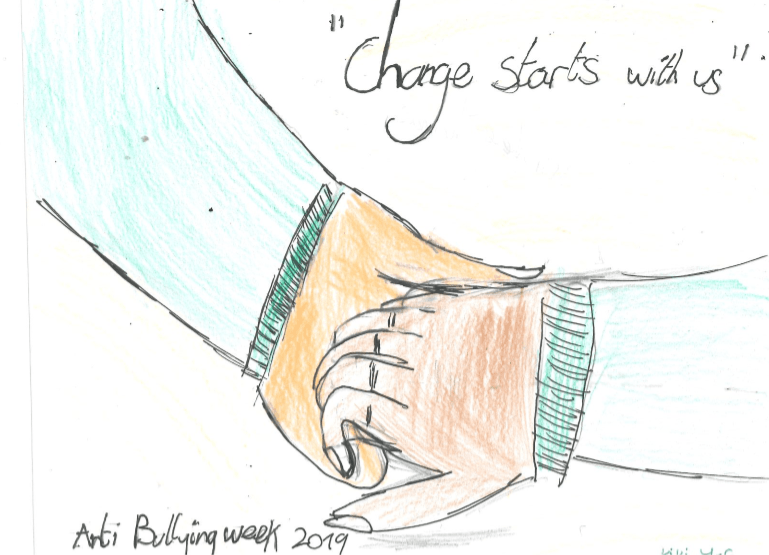 Black History Month October 2019:
Each class was given a famous person to research and celebrate for Black History Month. Children then shared their findings with the school in an assembly. We also had an African Drumming workshop for Year 5 and 6.
Staying Safe Online - SafetyNet Visit: 06.02.19
Today KS2 had a visit from Safety Net to learn the correct ways to be safe online. We discussed what to do if something goes wrong, cyber bullying and what is safe to use. Year 5 & 6 then had a workshop to discuss in more detail how to 'Stay Safe Online'. It was lovely to see the children ask so many useful questions! It is really important that everyone knows how to stay safe online. Using the Internet sensibly is something that St Joseph's encourages all children to do.
Please see below for useful websites for parent/carers.
Useful websites for parent/carers:
Thinkuknow The place to start. www.thinkuknow.co.uk/parents
Vodafone Digital Parenting Guide Sign up for e-newsletters http://www.vodafone.com/content/parents.html
Common Sense Reviews of games, apps and films by parents and children http://www.commonsensemedia.org/
Family Lives Get advice and support whenever you need it. Online mentor available http://www.familylives.org.uk
Childline Your child can contact ChildLine anytime. Online counsellor available 24 hours a day. www.childline.org.uk
Internet Matters Working with online safety experts, with guides to help you set parental controls. www.internetmatters.org
A - Life visit : 15.1.19
Today we had a visit from Peter from A-Life. A-Life provide healthy living workshops and fitness sessions for schools across the country. Every class in the school had two sessions, the first which reinforced key messages about looking after our bodies and keeping healthy. Through hands-on activities, the children learnt about the sugar content of drinks, about portion sizes, about salt in our meals, about different vegetables that can make up our "5 a day," about the functions of some of our internal organs, about the importance of good dental health and lots more!
Years 5 and 6 also learnt about the effects of alcohol and cigarettes, as well as the effects of being overweight through practical activities.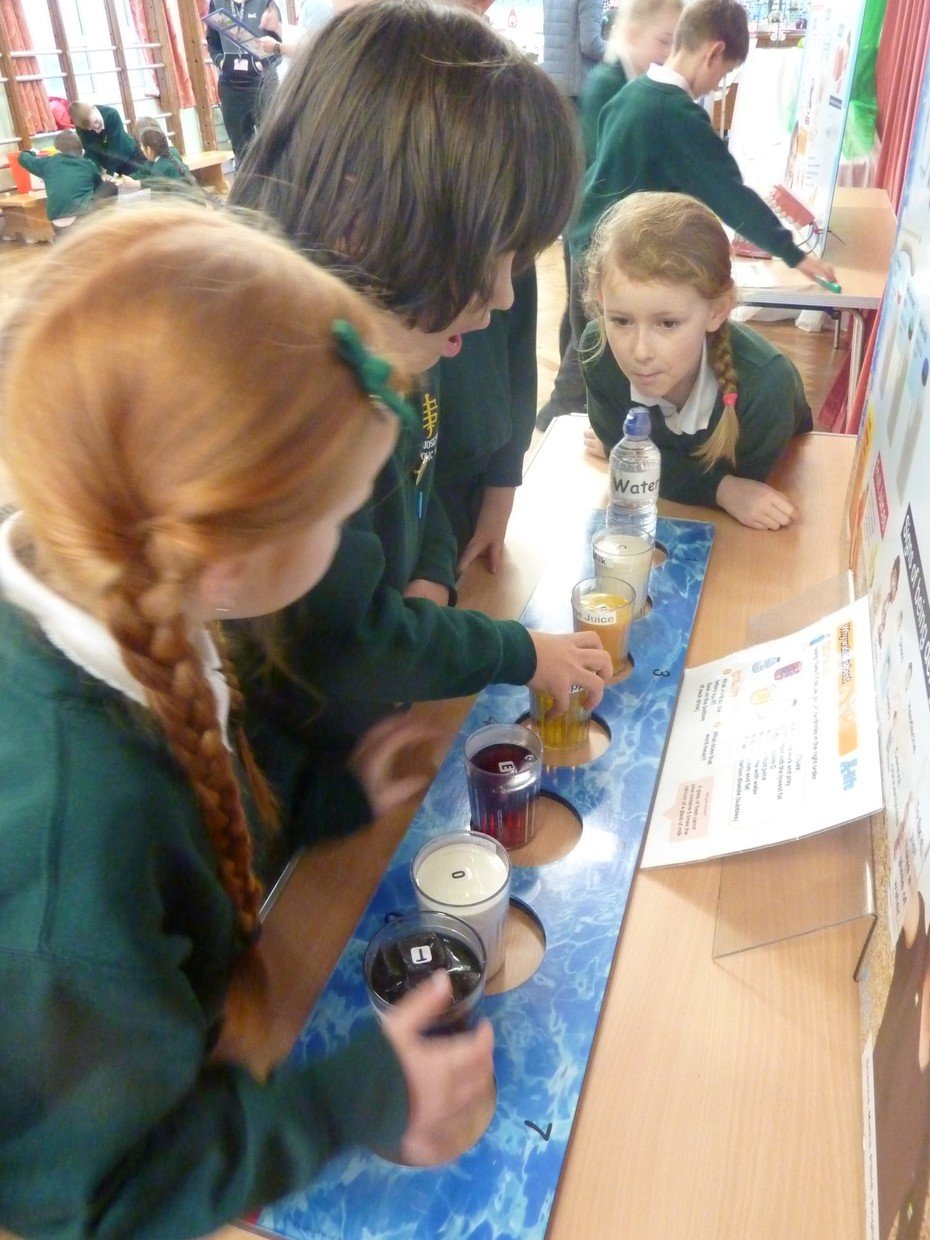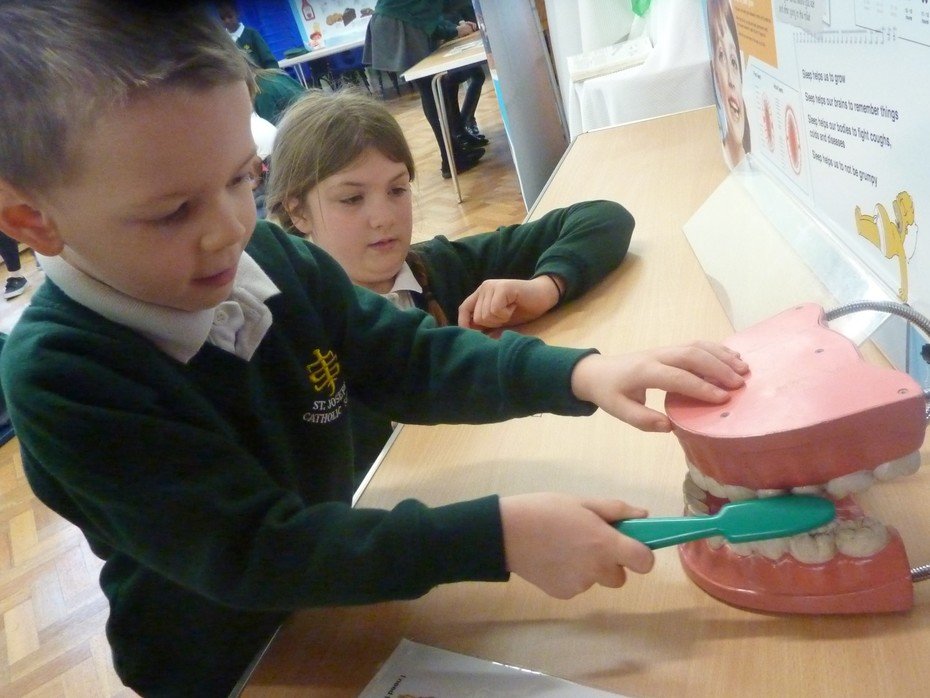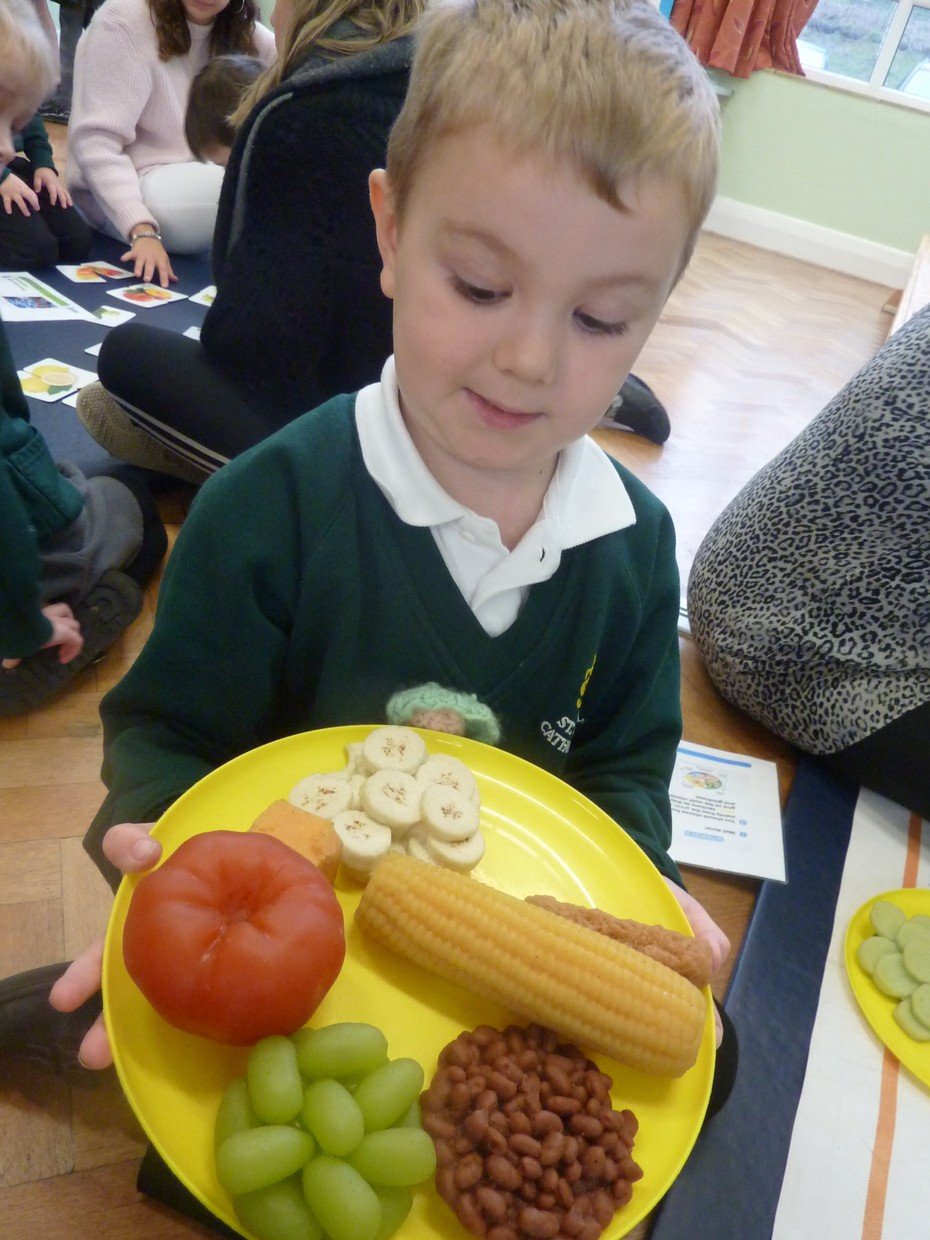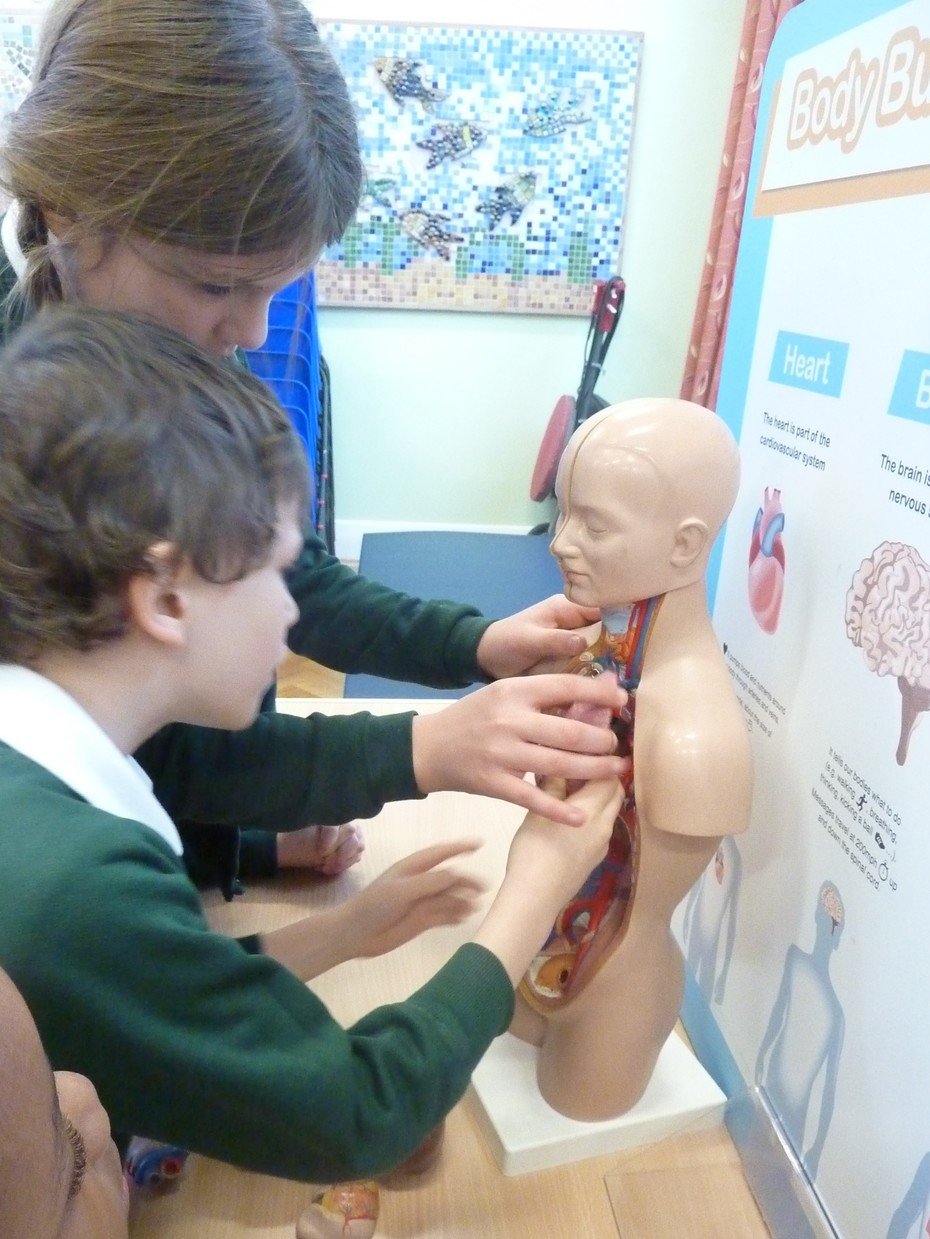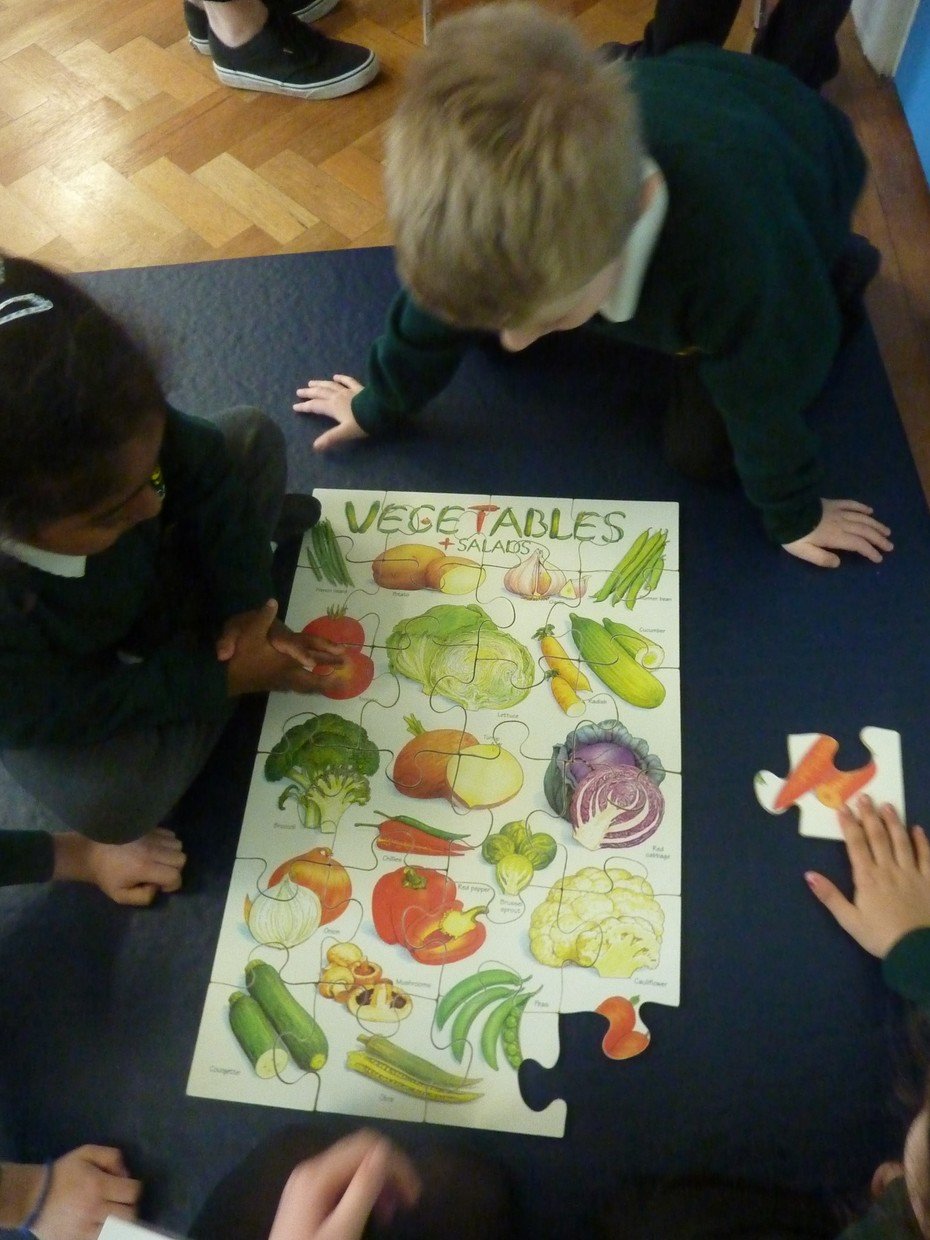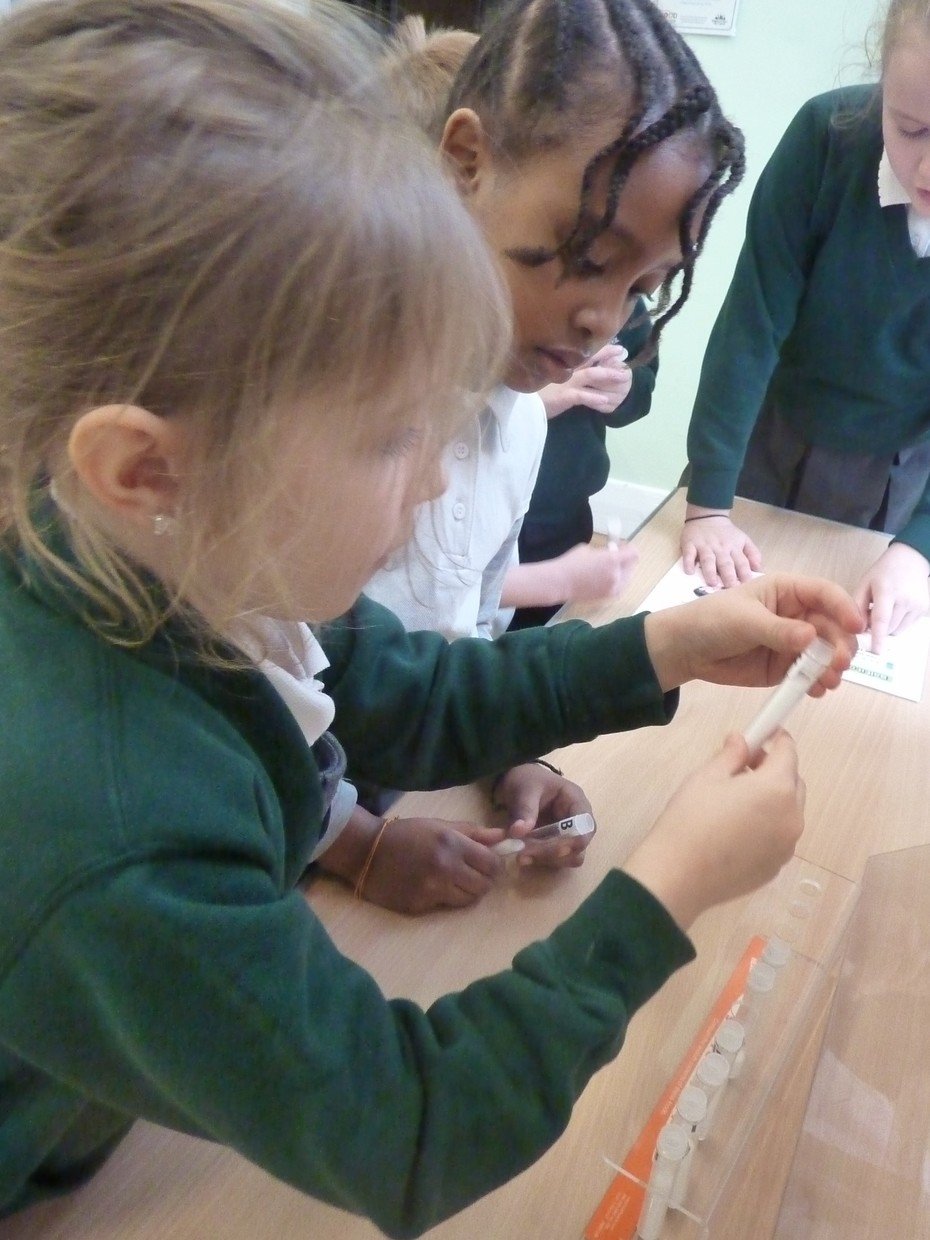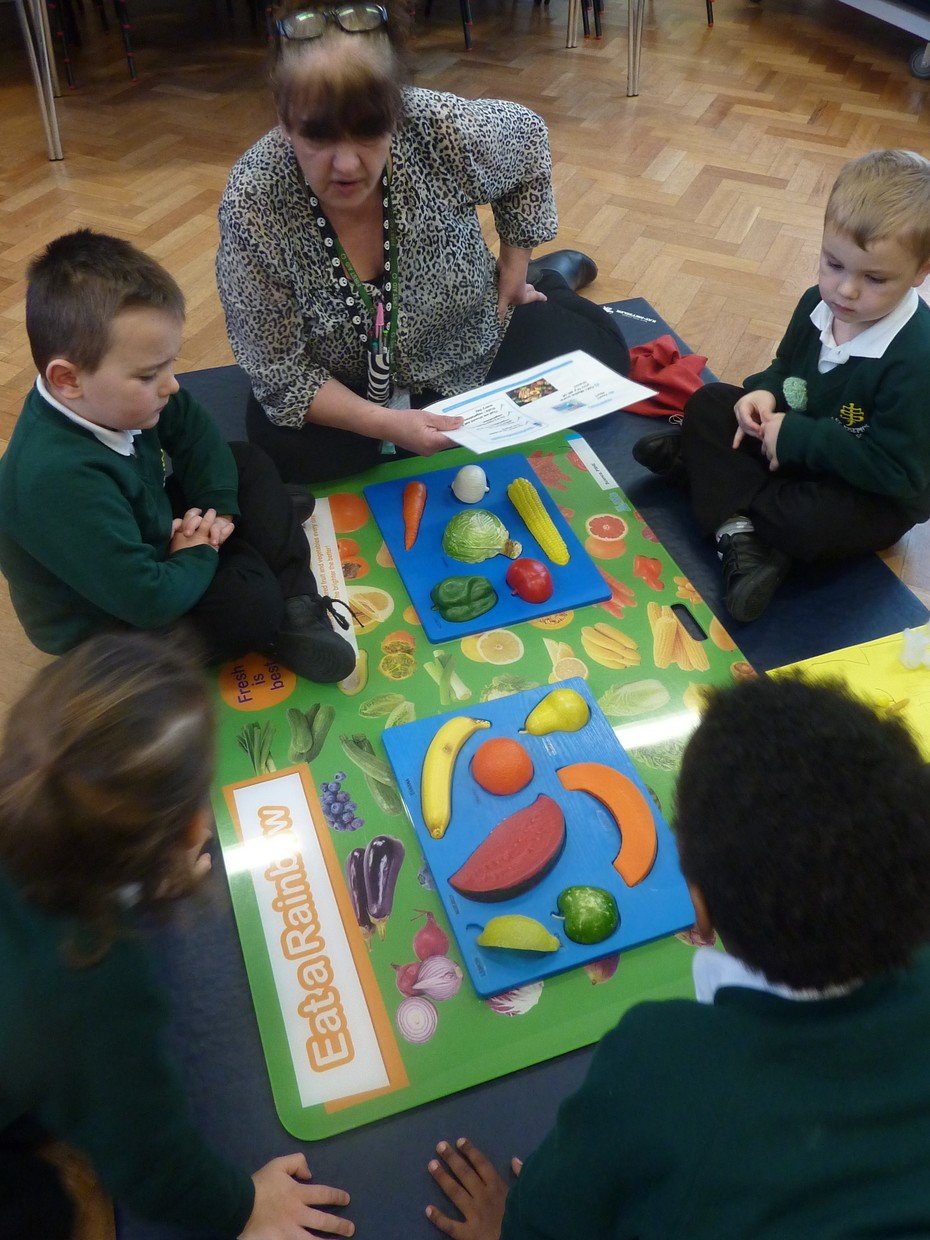 During the second session, the children used specialist equipment to challenge their strength, jumping, balance, fitness, flexibility and co-ordination in a fun, but controlled environment. The children in KS2 took part in a circuit of activities including boxing and trampolining.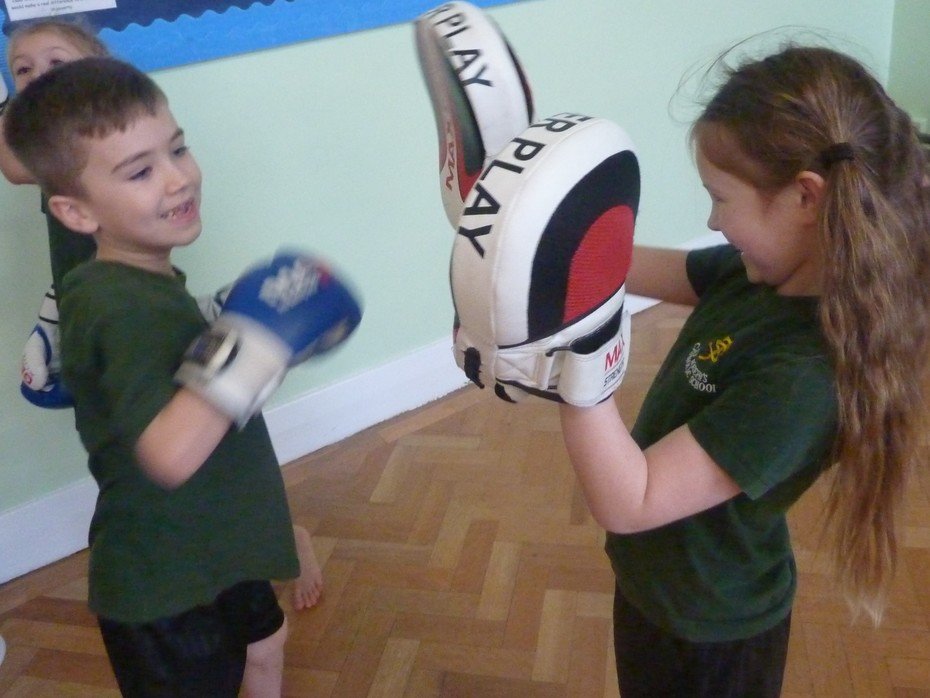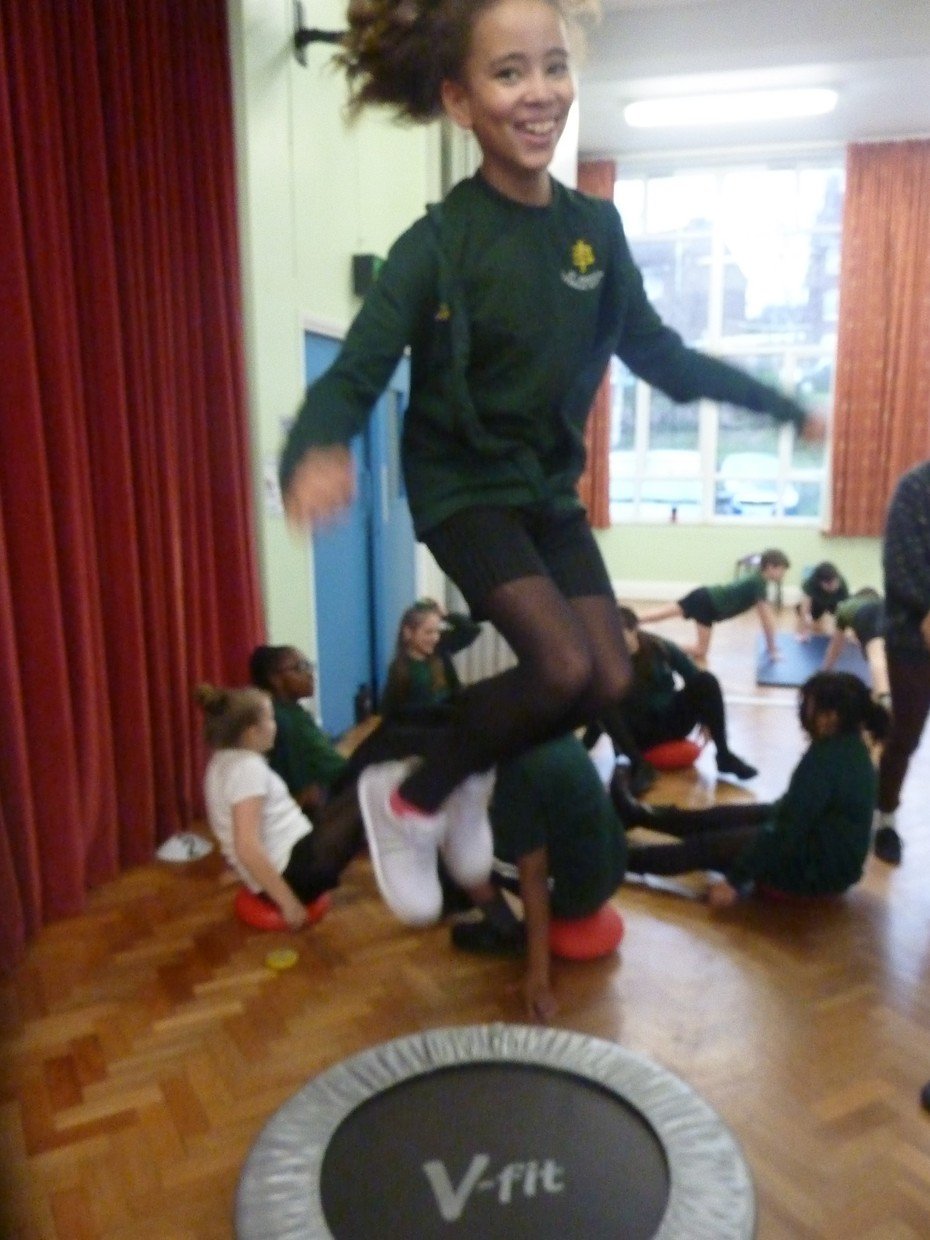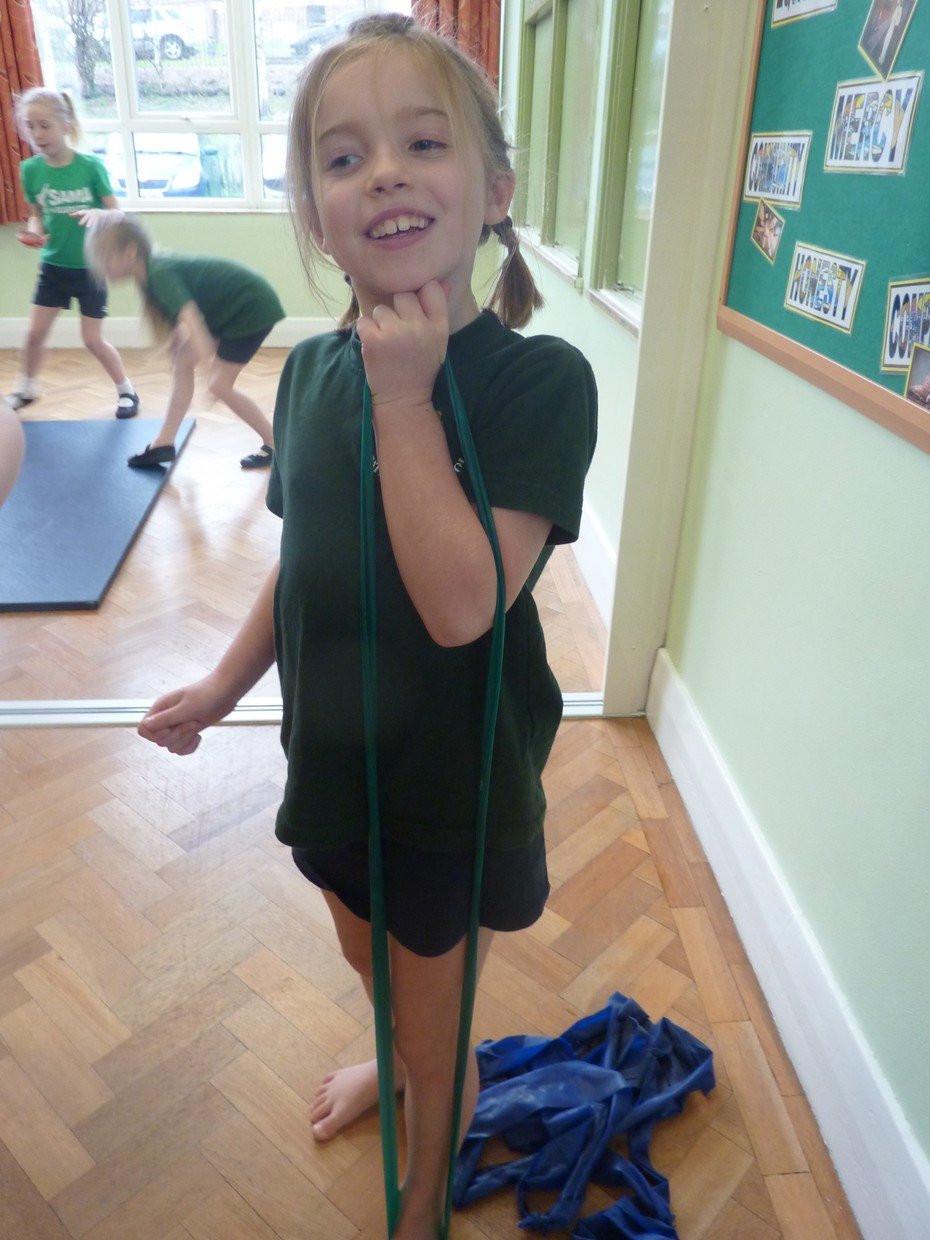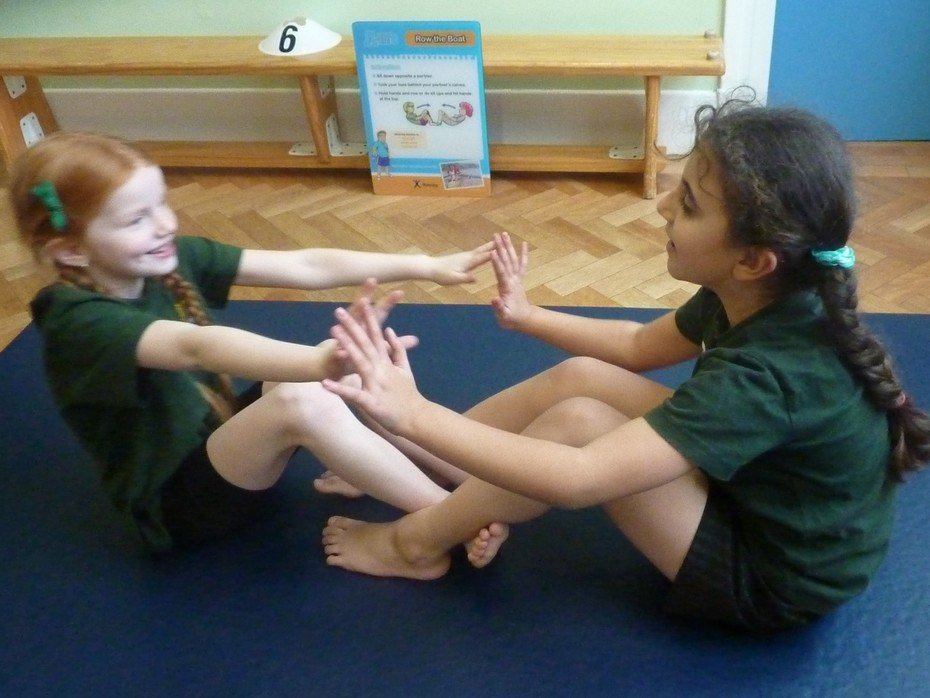 The children had a fantastic day - they were completely engaged and enthusiastic throughout the day. Maximum participation for all our pupils meant they learned a lot and kept active! Thank you to Peter from A-Life for inspiring our children to keep active again!
Click HERE to find more about A-Life on their own website.
Culture Cafe
Culture Club Cafe: 19. 10.18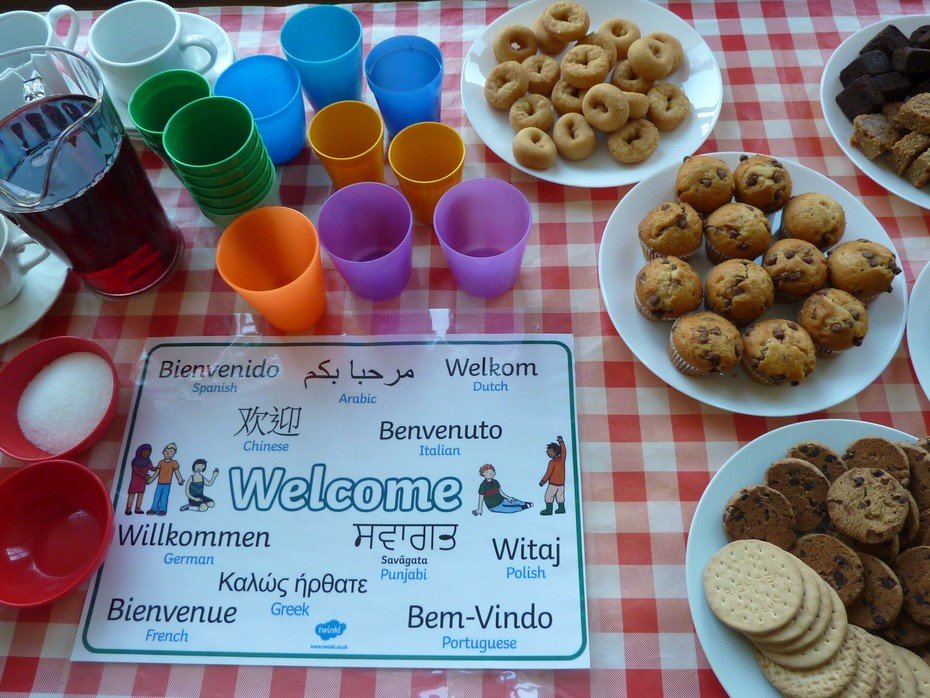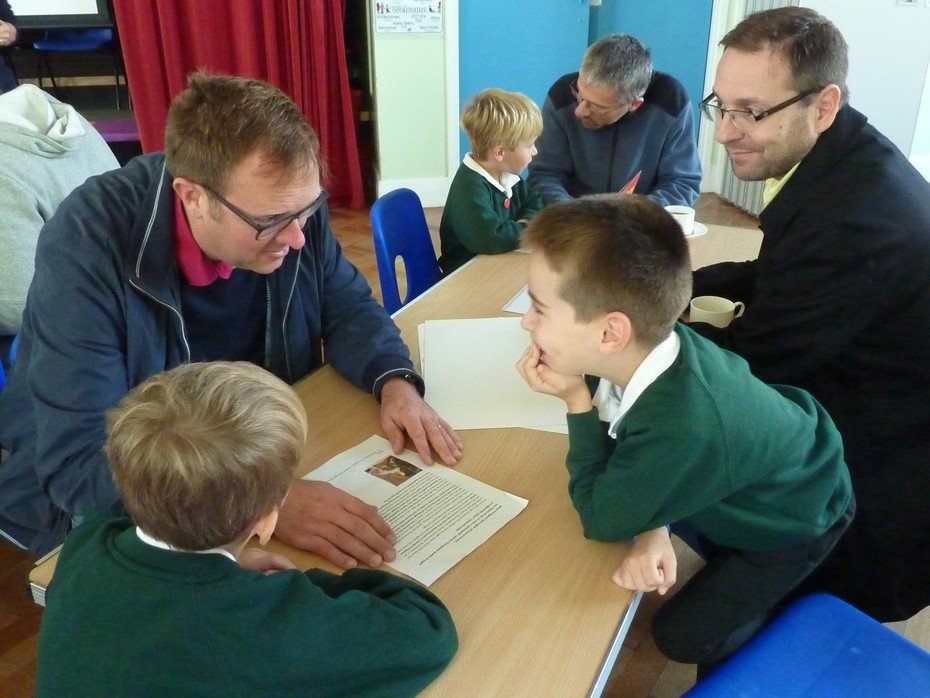 Today was our first of many Culture Club Cafe get togethers. This morning provided an opportunity for our EAL children and their parents to come together and share stories and books from their own cultures and languages over a cup of tea and a cake! It was fantastic to hear our pupils reading so confidently and fluently to each other both in the language spoken at home as well as in English.
We are so lucky to have such talented children as a resource in our school. Children and their parents created artwork based on their own countries and cultures, or the book they had shared, which will be displayed in the school library alongside our map of the world.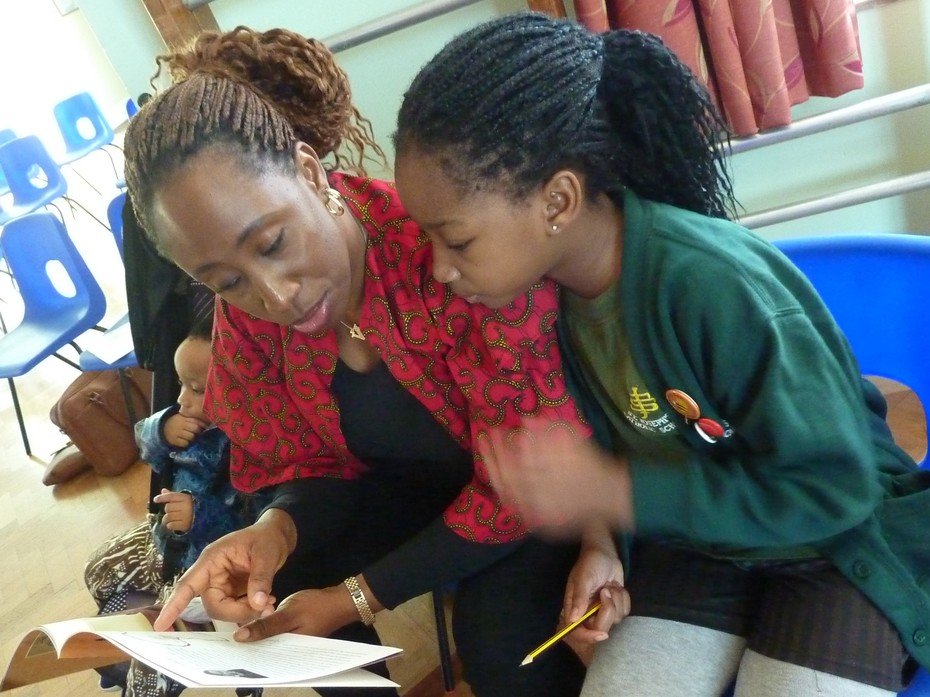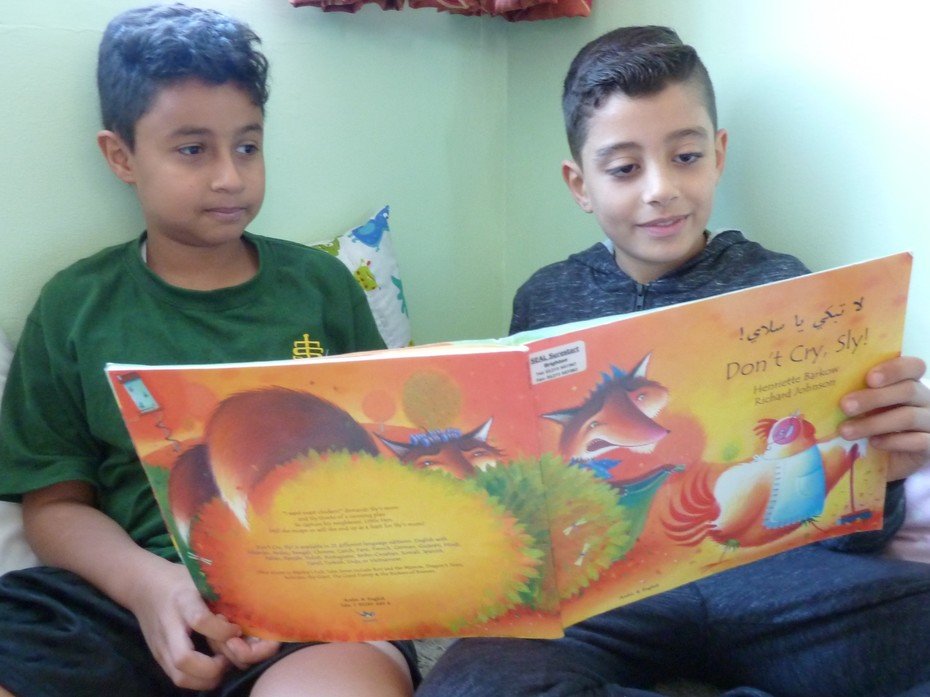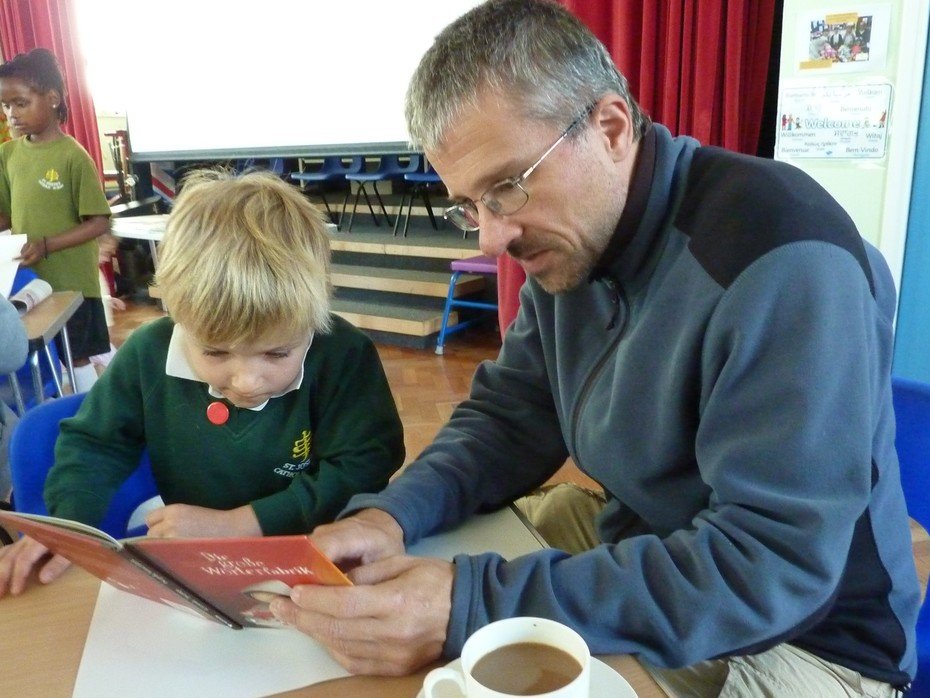 We had a fantastic turnout today, so thank you to all the parents and carers and grandparents who were able to join us. Thank you also to the parents who were brave enough to stand up and share their own personal stories with the rest of the hall!
Thank you Miss Matthews for organising this and to Liz Williamson from EMAS for her resources/books and also to Claire from the FOSJ's for the refreshments.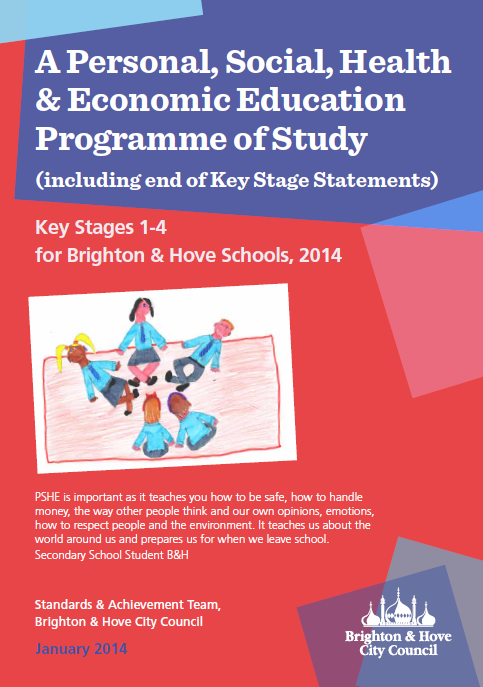 Click on the picture to read the B&H PSHE Program of Study. This is what we base our PSHE teaching on.
We teach our PSHE in half termly units covering whole school themes.
See our PSHE curriculum framework coverage here
See a PPT showing our RSE coverage here.
Worry Boxes
At St Josephs, we know that life can sometimes be tricky and that it can make us all feel sad, lonely, worried, nervous, as well as lots of other emotions. It is OK to be worried about things, and sometimes talking about a worry helps.
In each class we have a worry box which has been decorated by the children. Our pupils know they can use the worry box to share any problems or worries that might be bothering them. The boxes are checked daily and the children are reassured to know that an adult will find time to talk to them about their worry that day, if they wish to discuss it.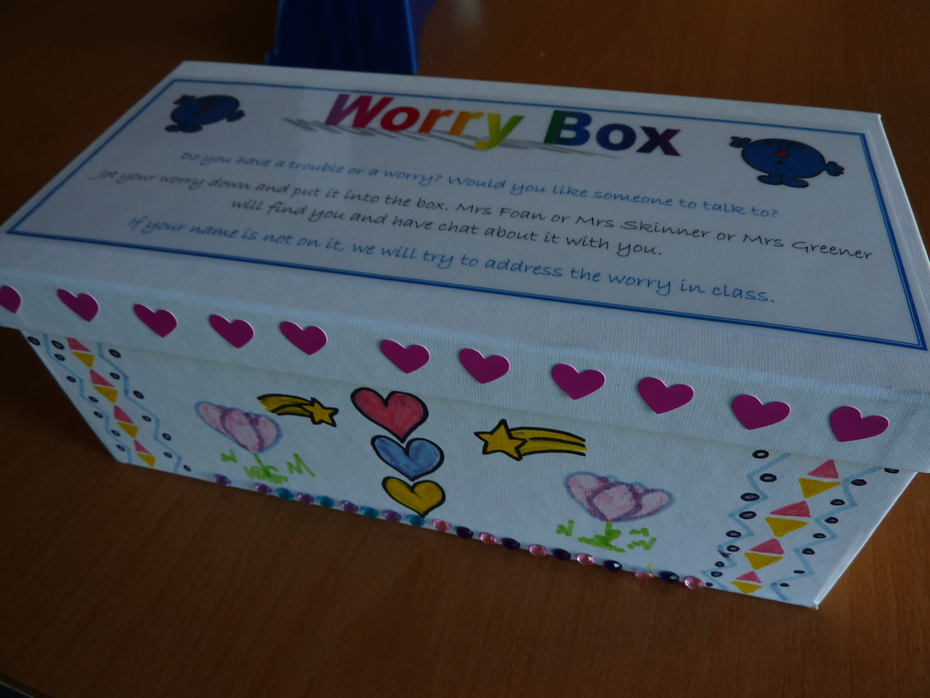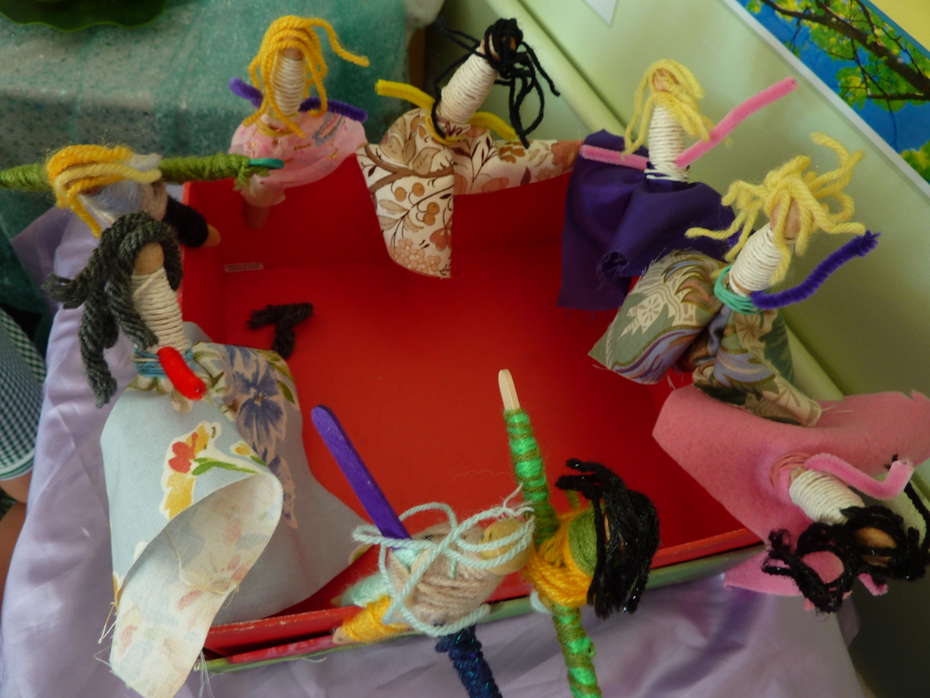 In our early years class, the children made a set of worry dolls.