St Teresa's Class - 2023-2024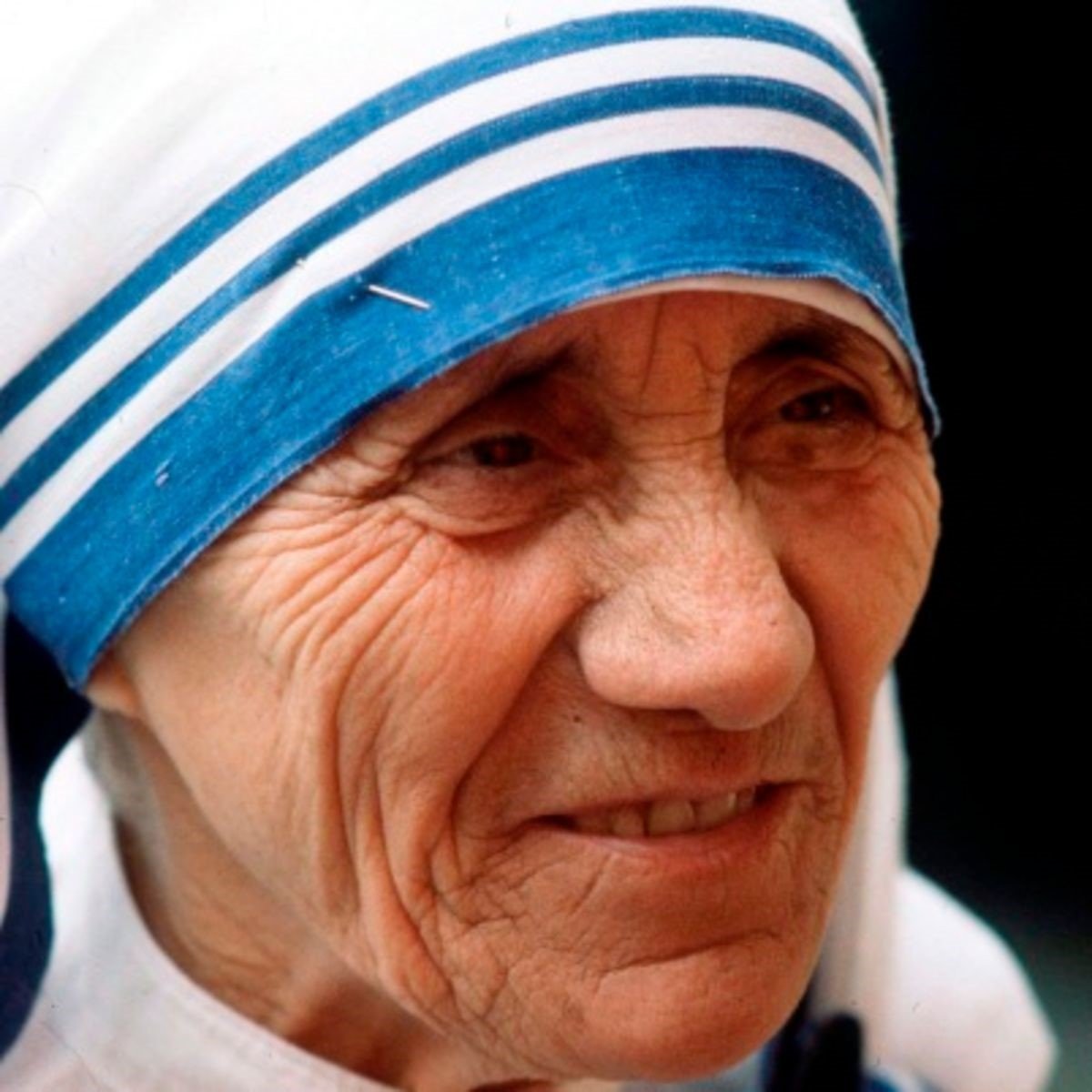 The Year 6 (St Teresa's Class) Team are: Miss Redmond, Mrs Parker and Mrs Rance
Welcome to St Teresa's Class page
SPAG: 19.9.23
In today's SPAG lesson, Year 6 were identifying verbs and sorting them according to their tense. They also played a verb tense game applying their knowledge of the three simple verb tenses.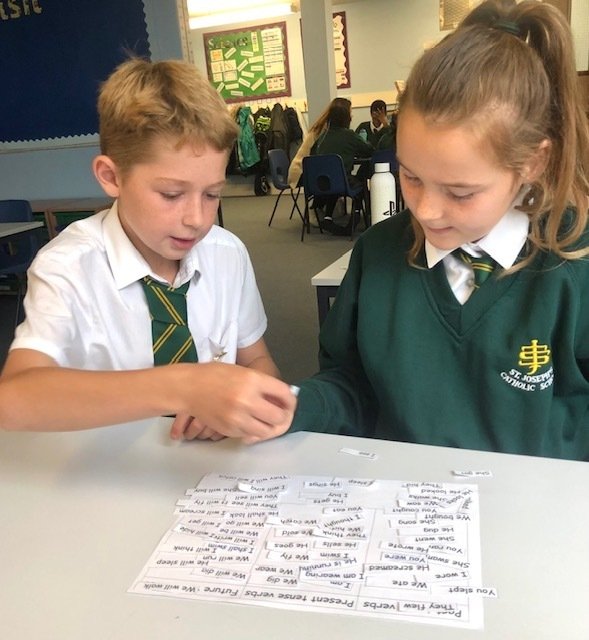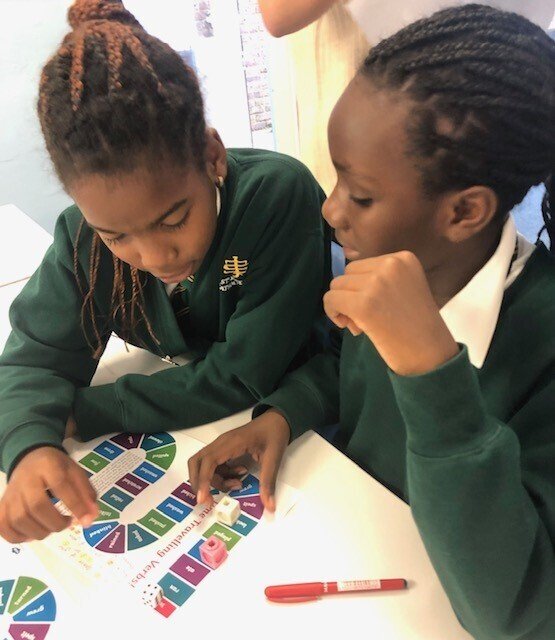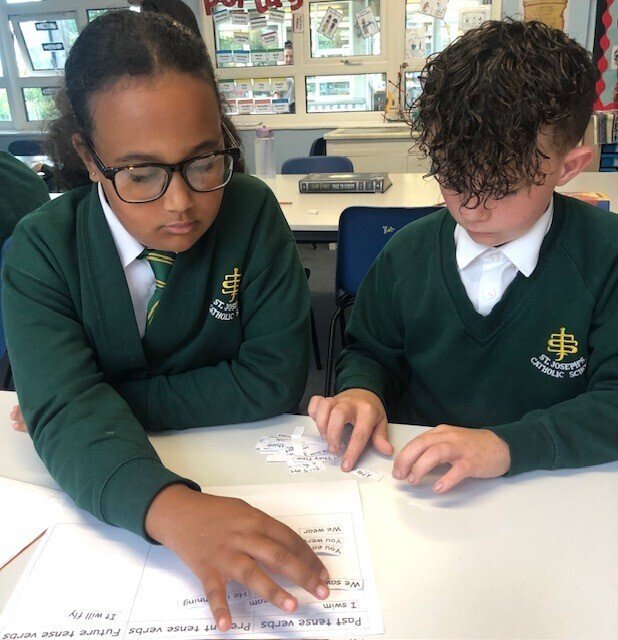 Stunning Start: Mexico and the Mayans
To start off our new History and Geography topic, we came into school dressed in the colours of the Mexican flag and took part in different activities to learn about the Mexican culture.
We started off by researching as much as we could about Mexico's culture, food and languages, creating a fact file on the country to share with the class. We then learnt about the significance of Day of the Dead and designed our own masks, taking inspiration for existing models. We even listened to traditional Mexican music throughout.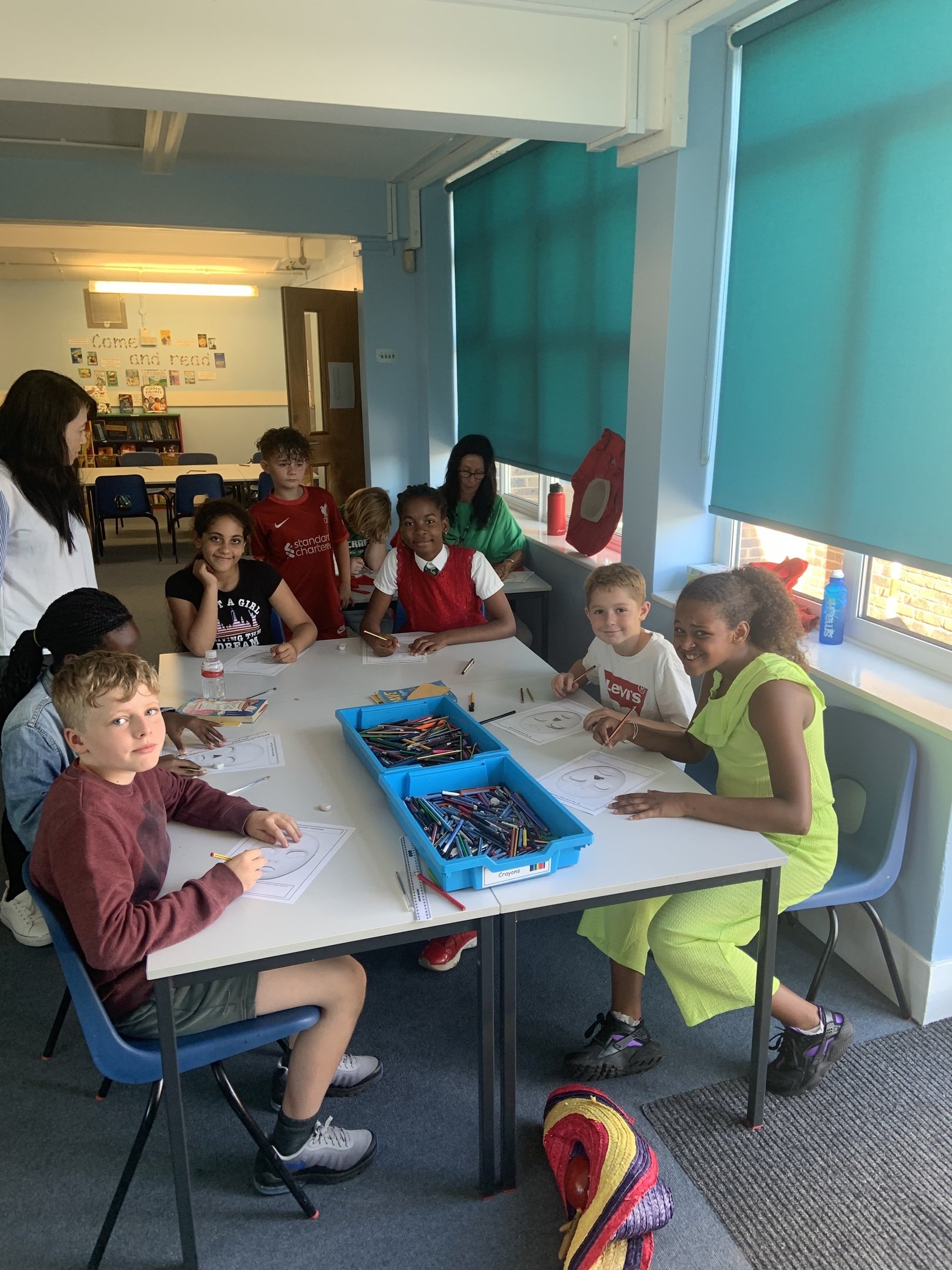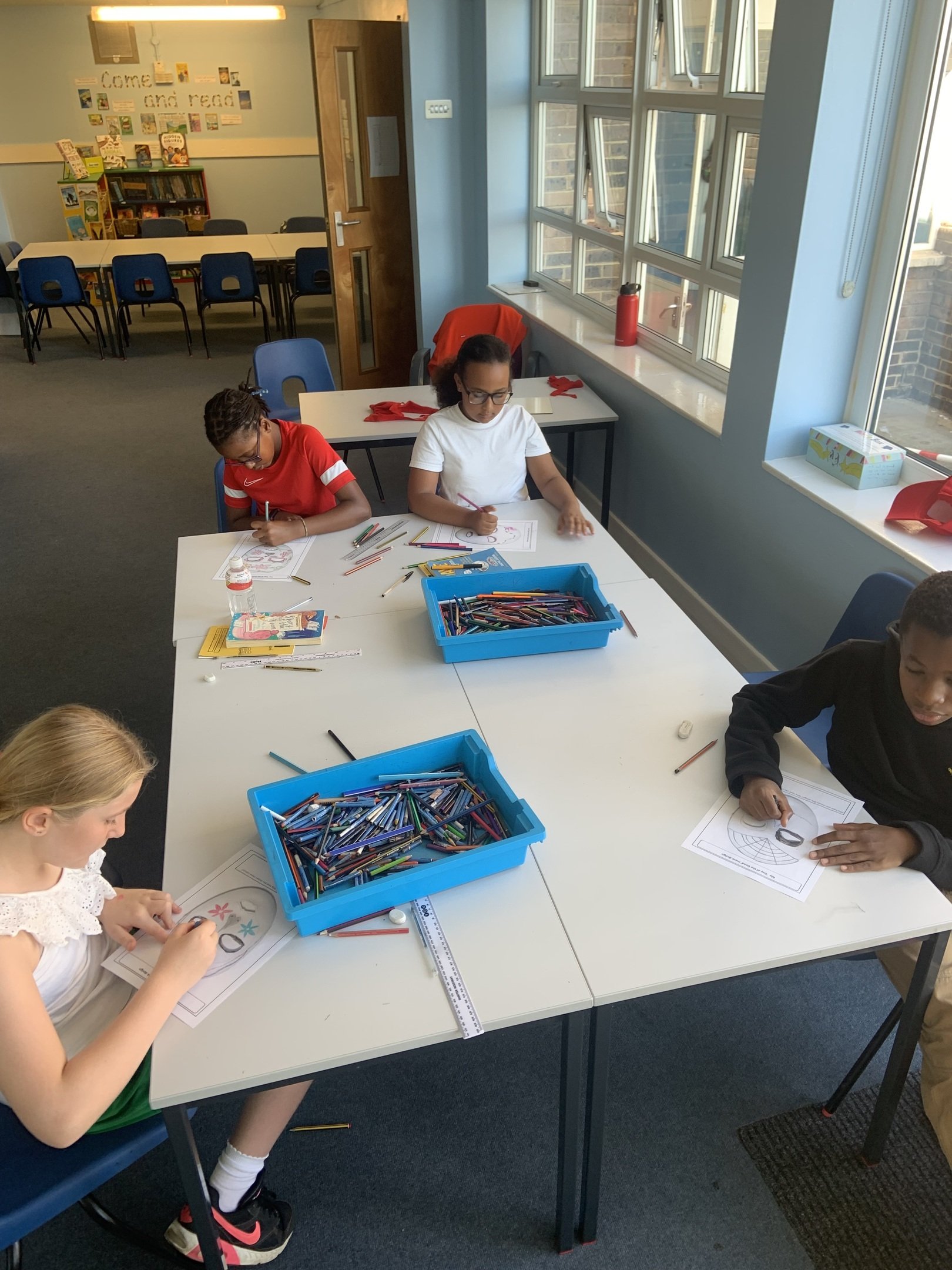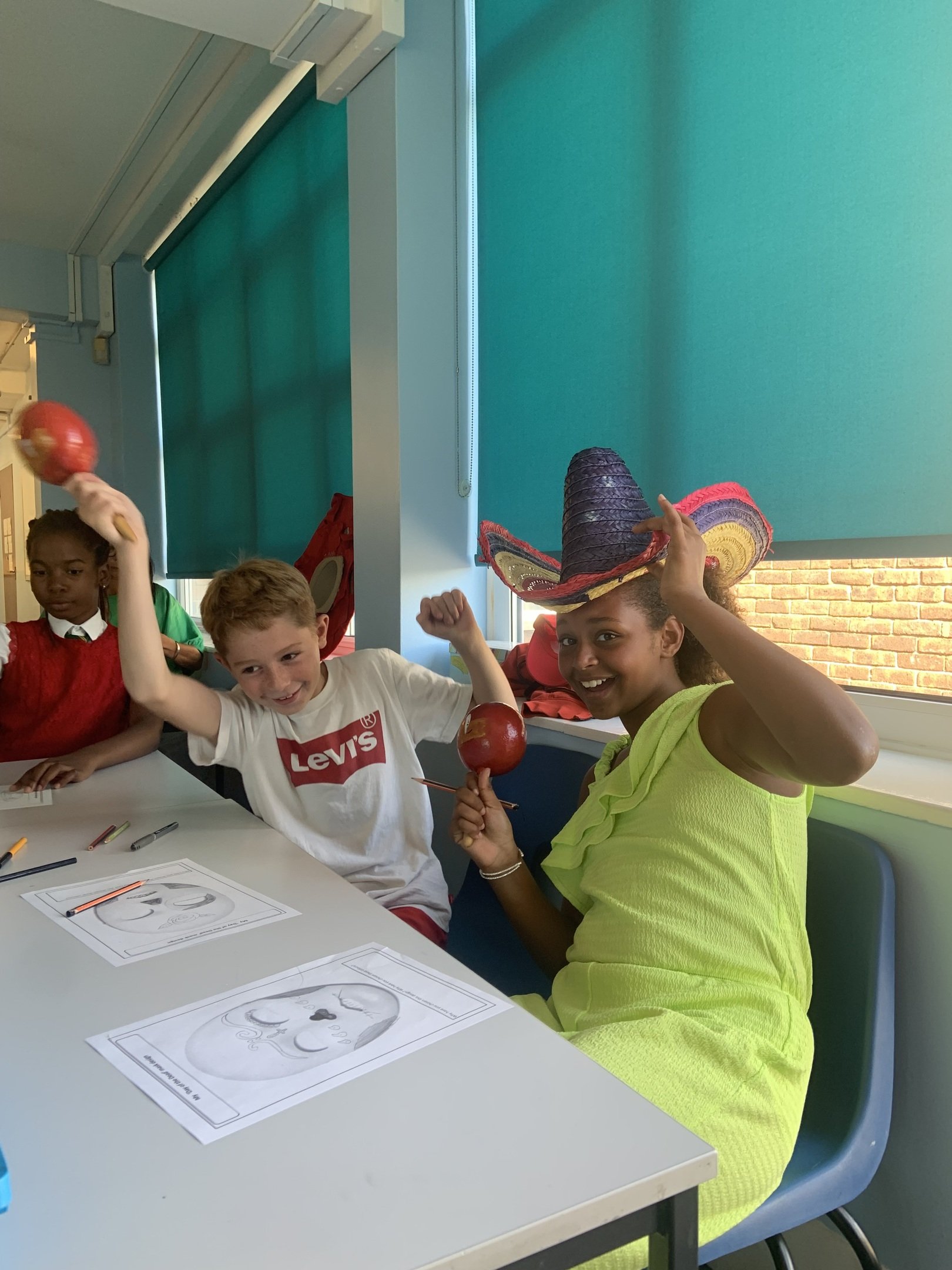 After this, we tried some nacho chips, guacamole and sour cream dip...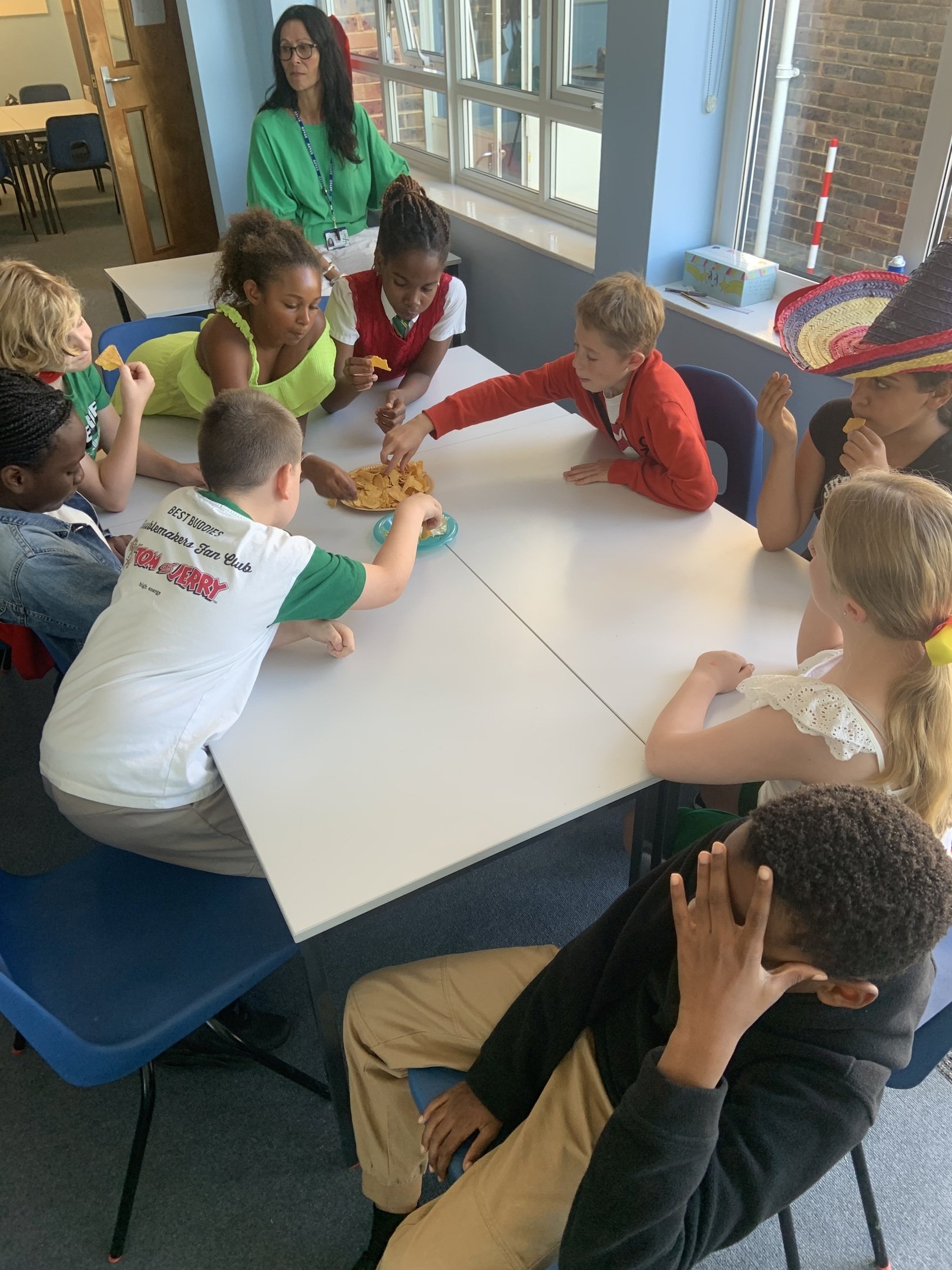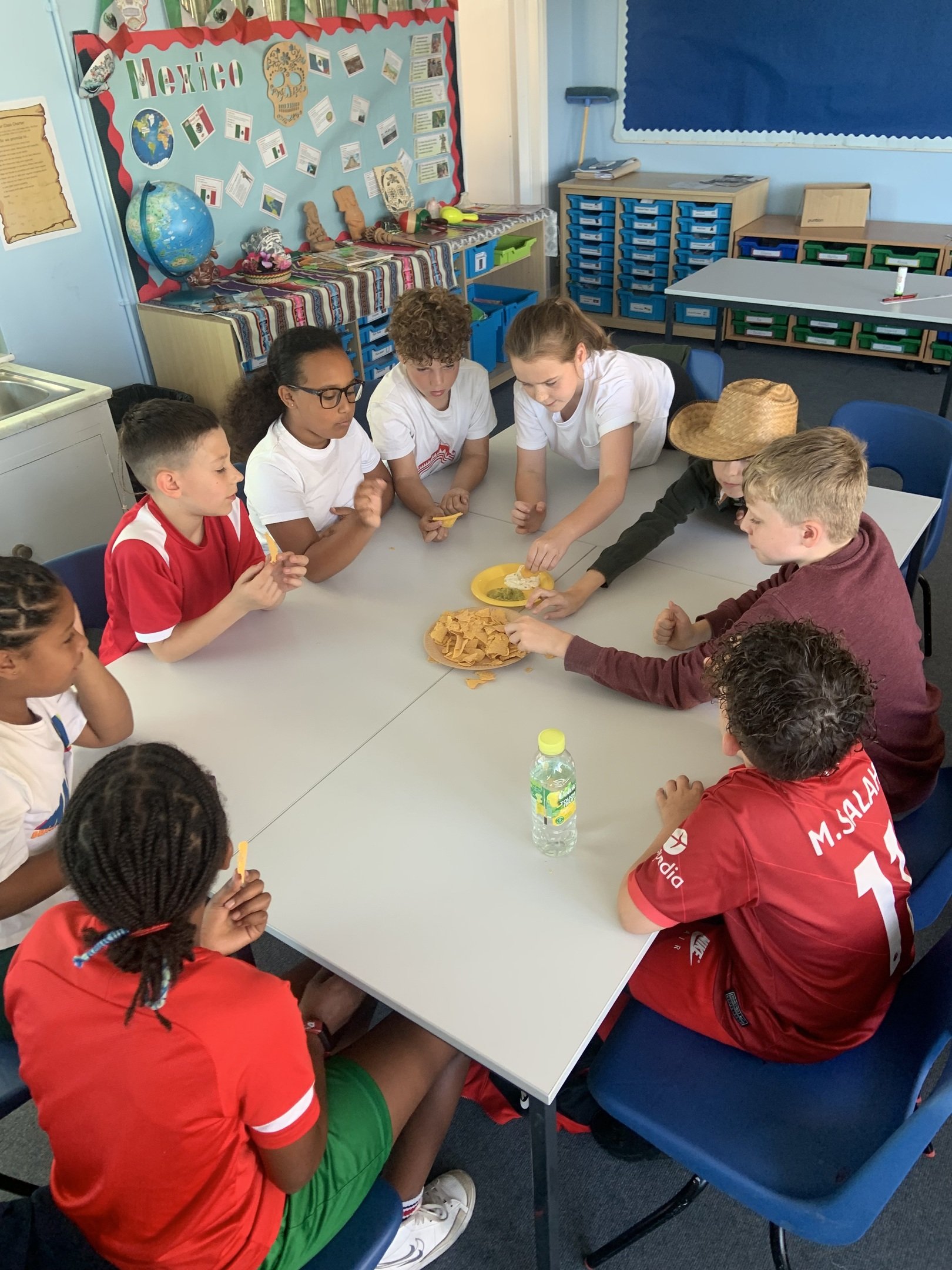 and even tried out playing with a pinata!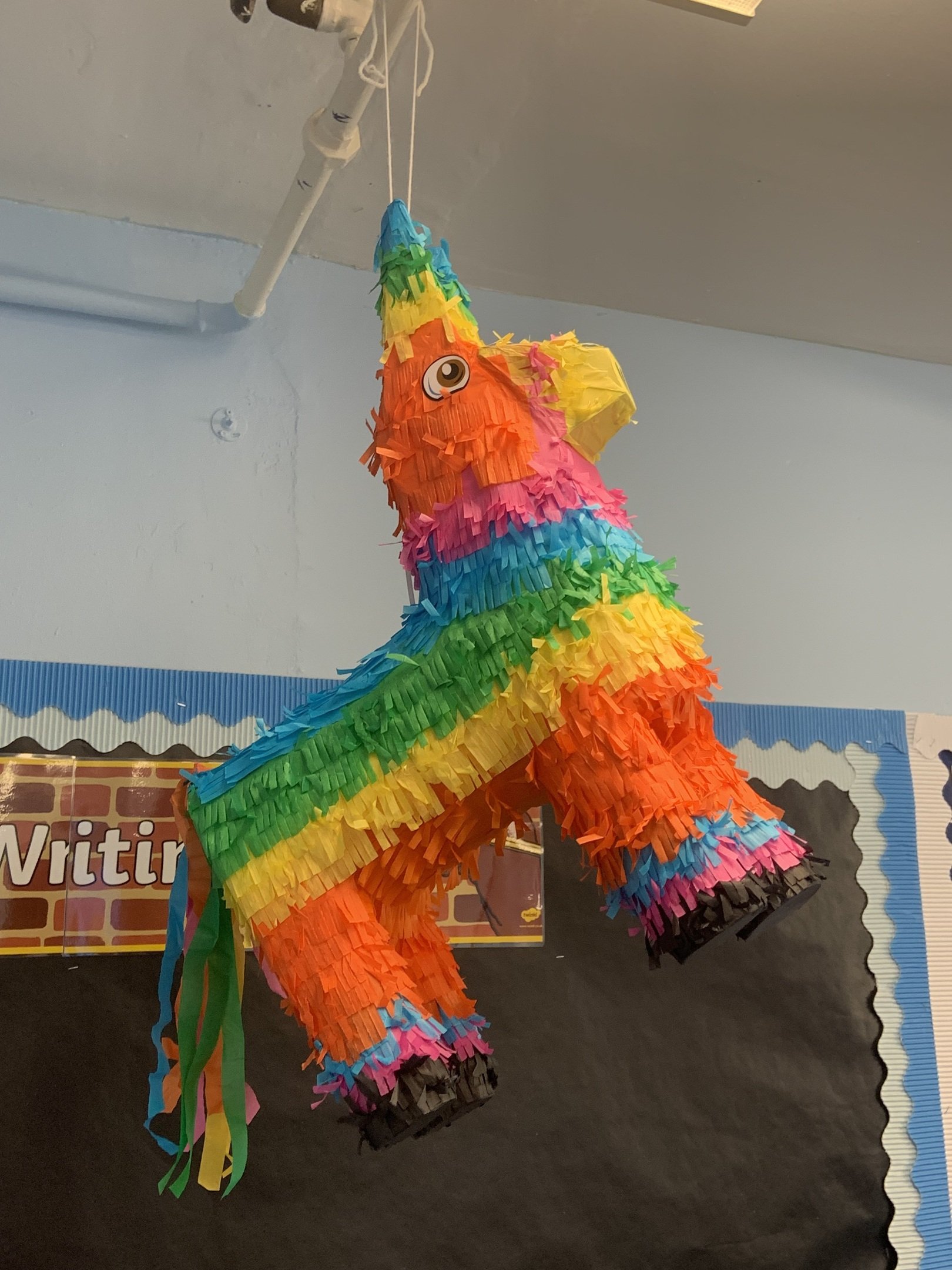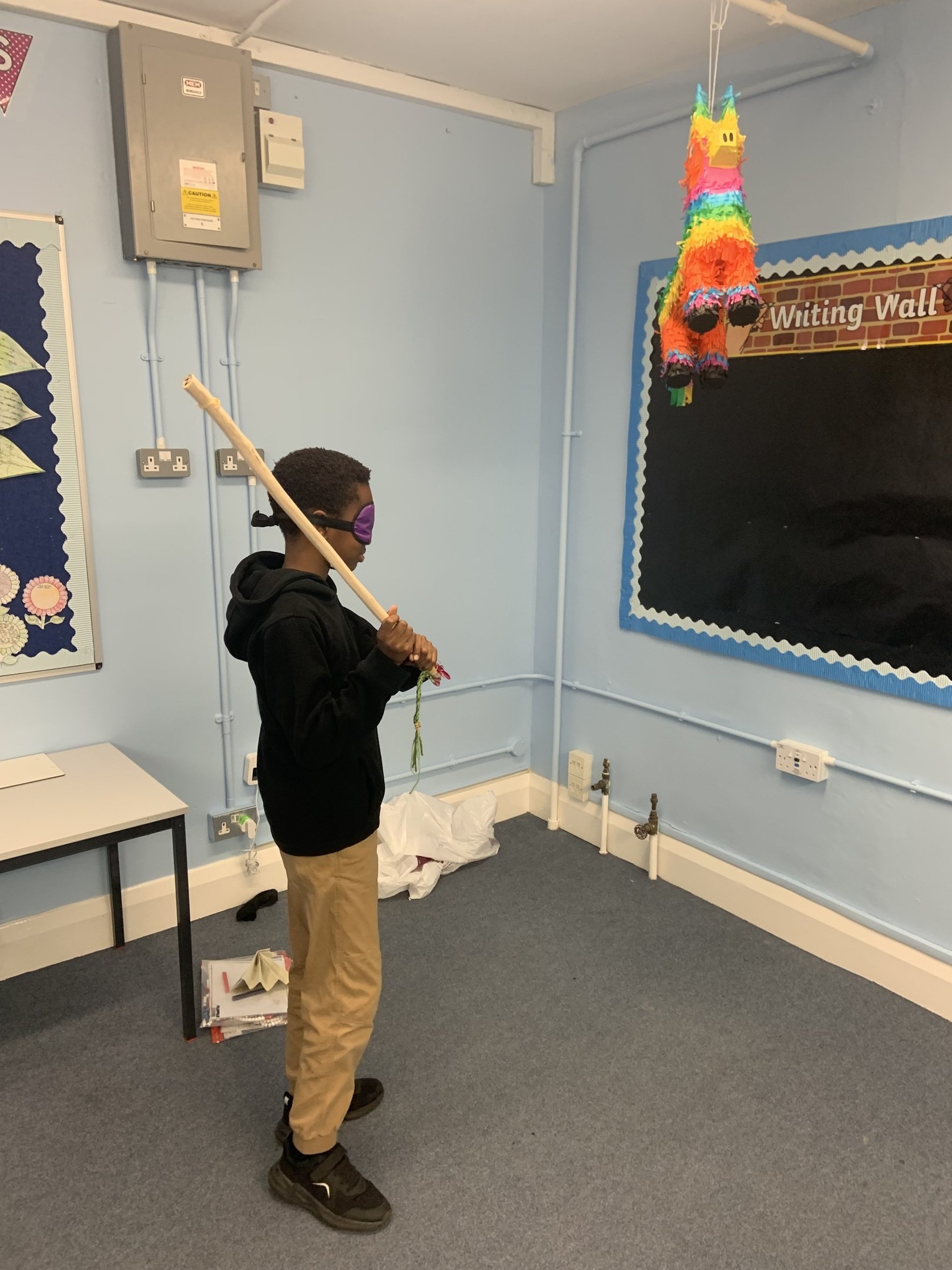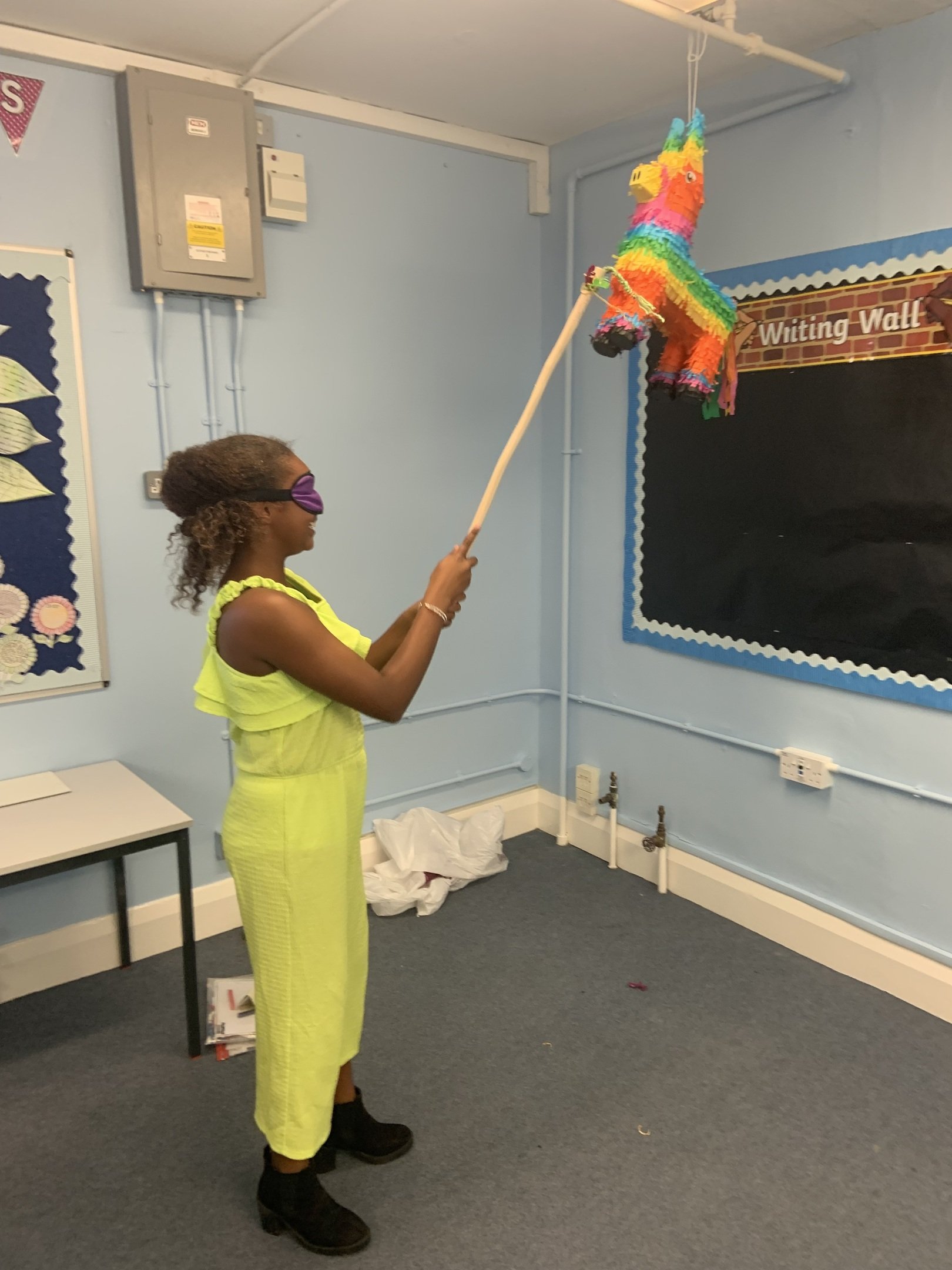 We really enjoyed our day of learning about Mexico and its culture, and look forward to learning more throughout the Autumn term.
Outdoor Learning: 11.9.23
For our first outdoor learning of year 6, we were focussed on teamwork. We started off the day by playing the Hoop Game, in which children stand in two lines, competing to pass their hoop along their lines without letting go of each other's hands. We also then had to order ourselves without talking - including by our age, height, and many other factors.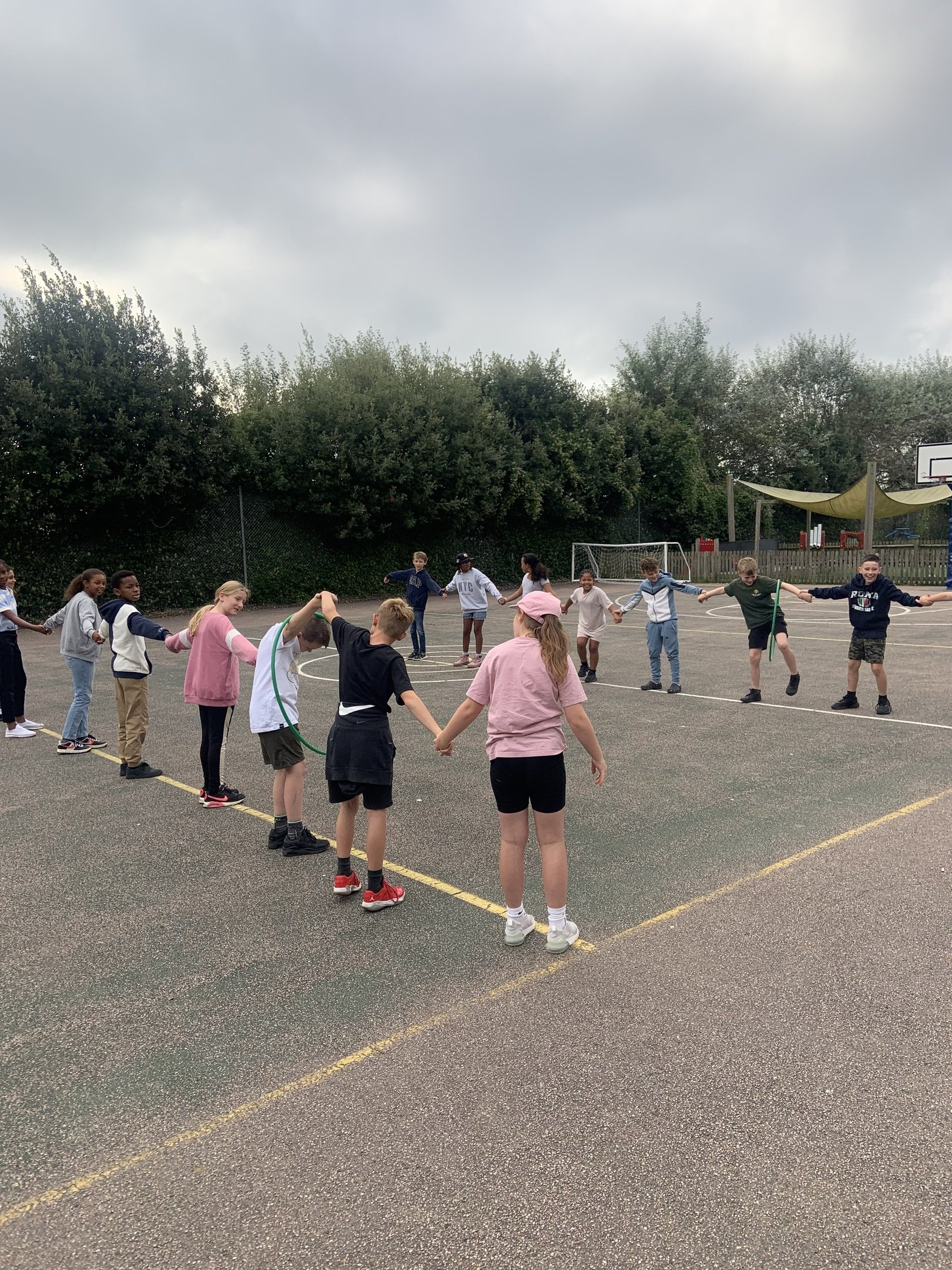 Next, in small groups, we searched the playground and outdoor learning area to find different types of leaves, trees, twigs, and birds and completed the checklists to see who could find the most examples.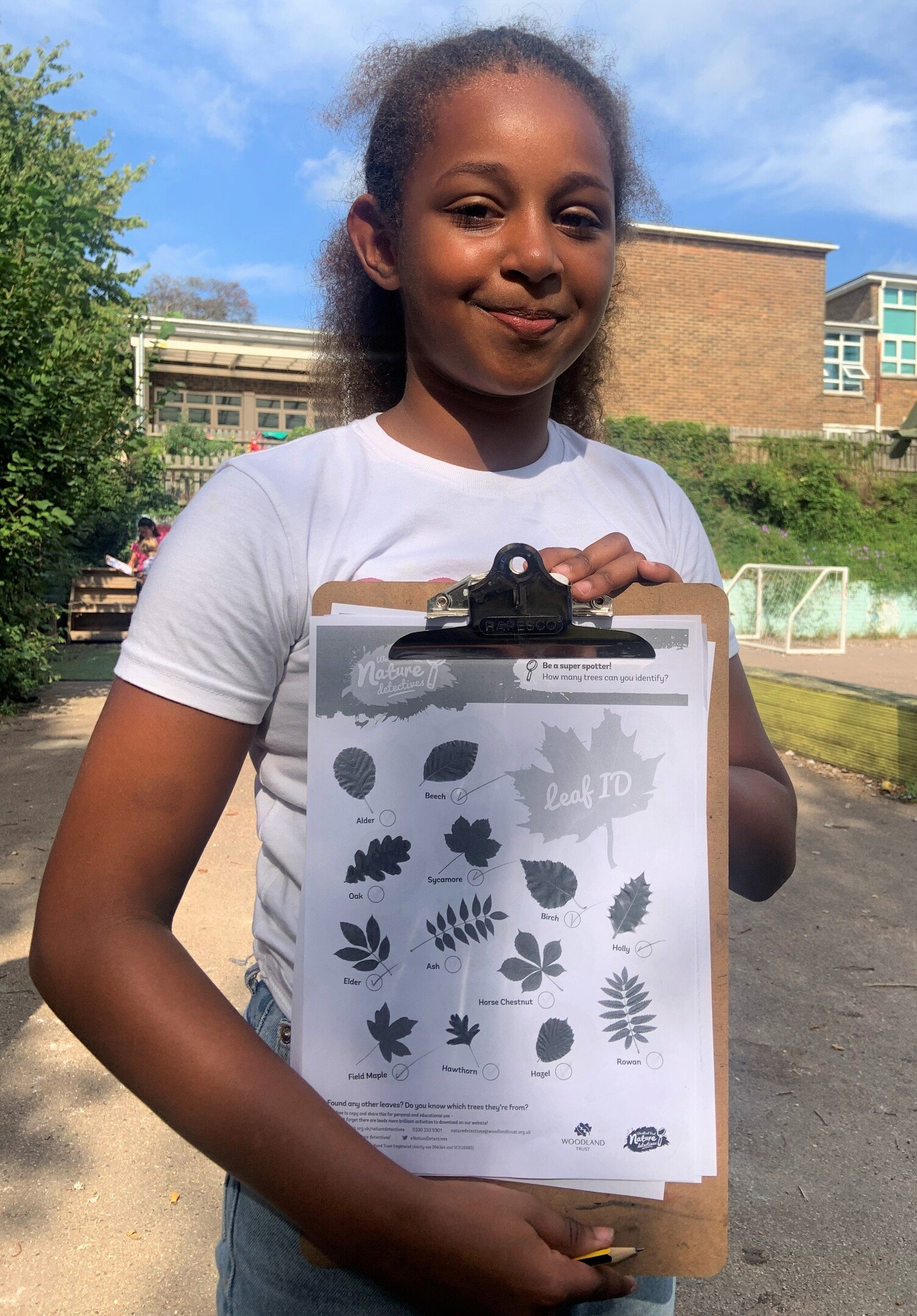 Up next, it was time to build our dams. We collected various materials (like mud, leaves, and sticks) and created dams on pieces of kitchen foil. We then tested them out by pouring water at the top of them, to see which team could create the most successful, water-stopping dam.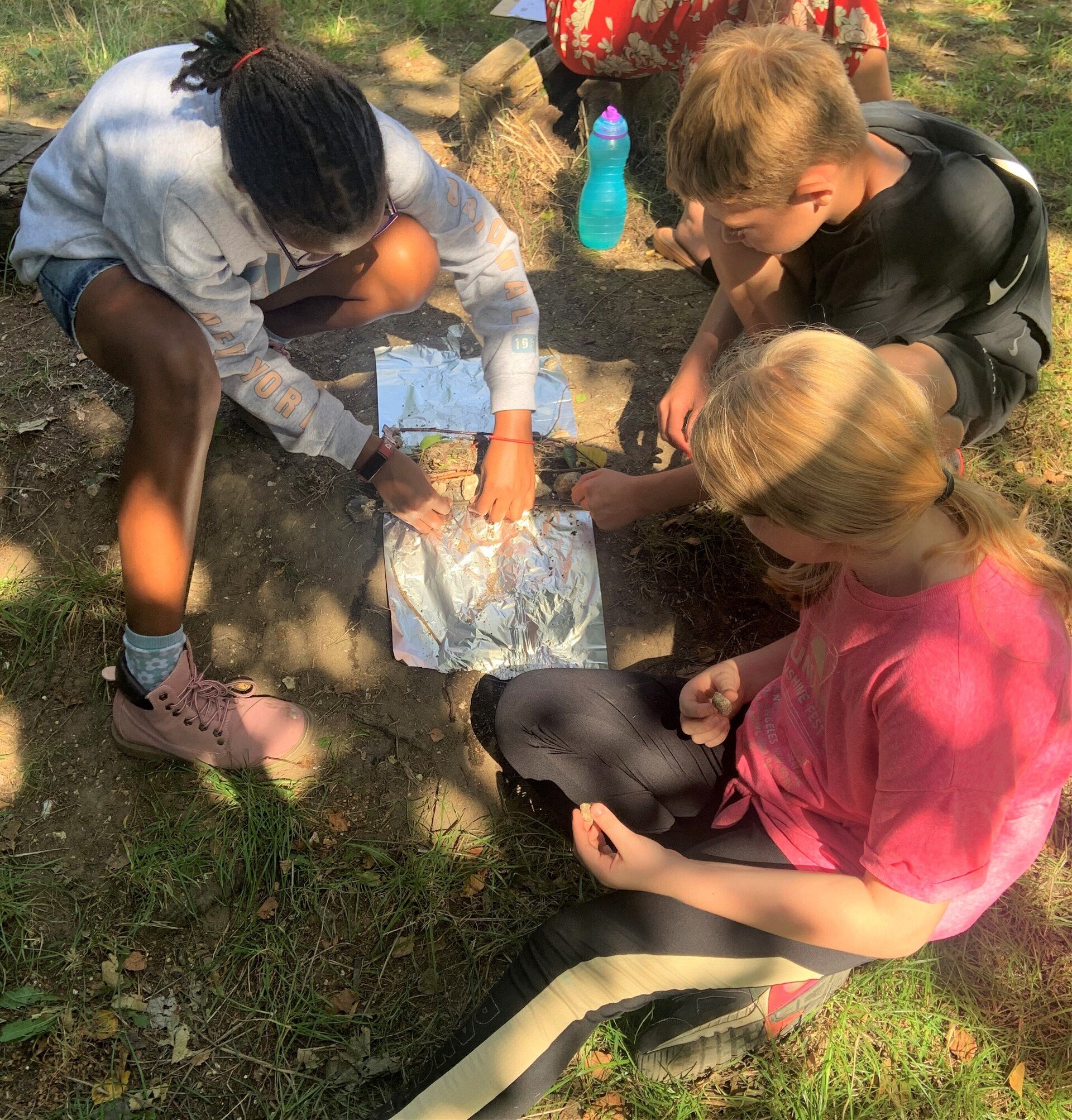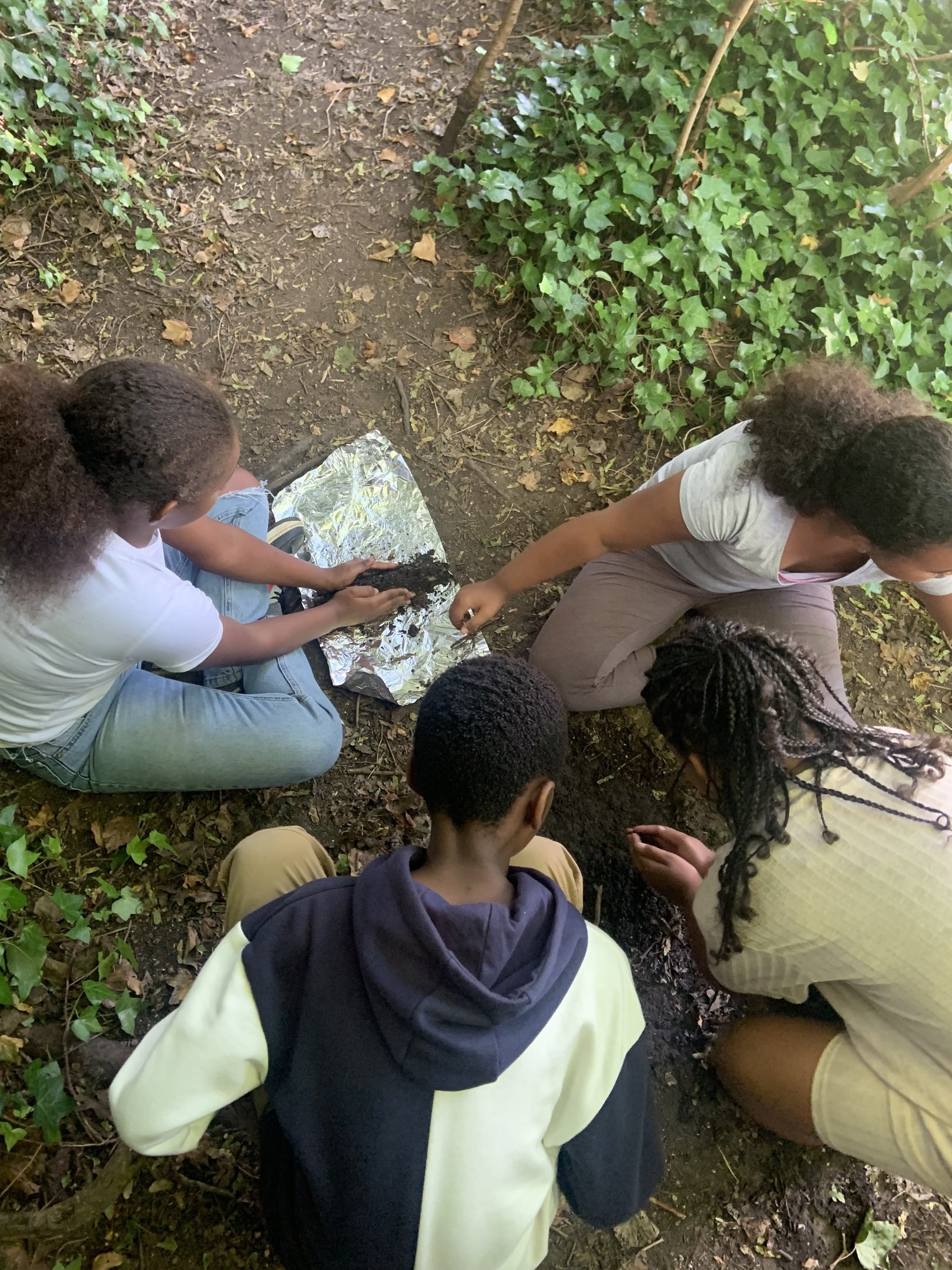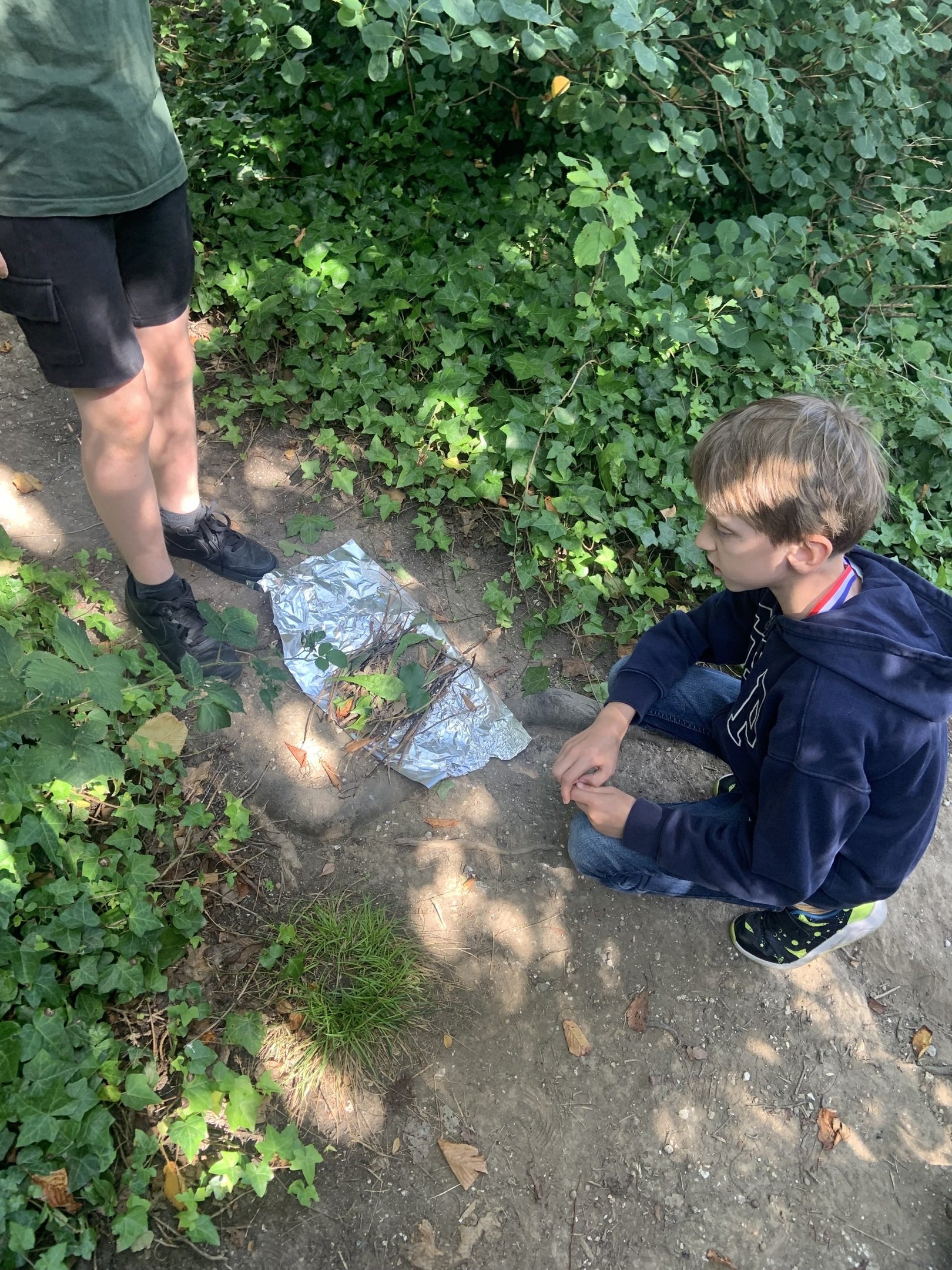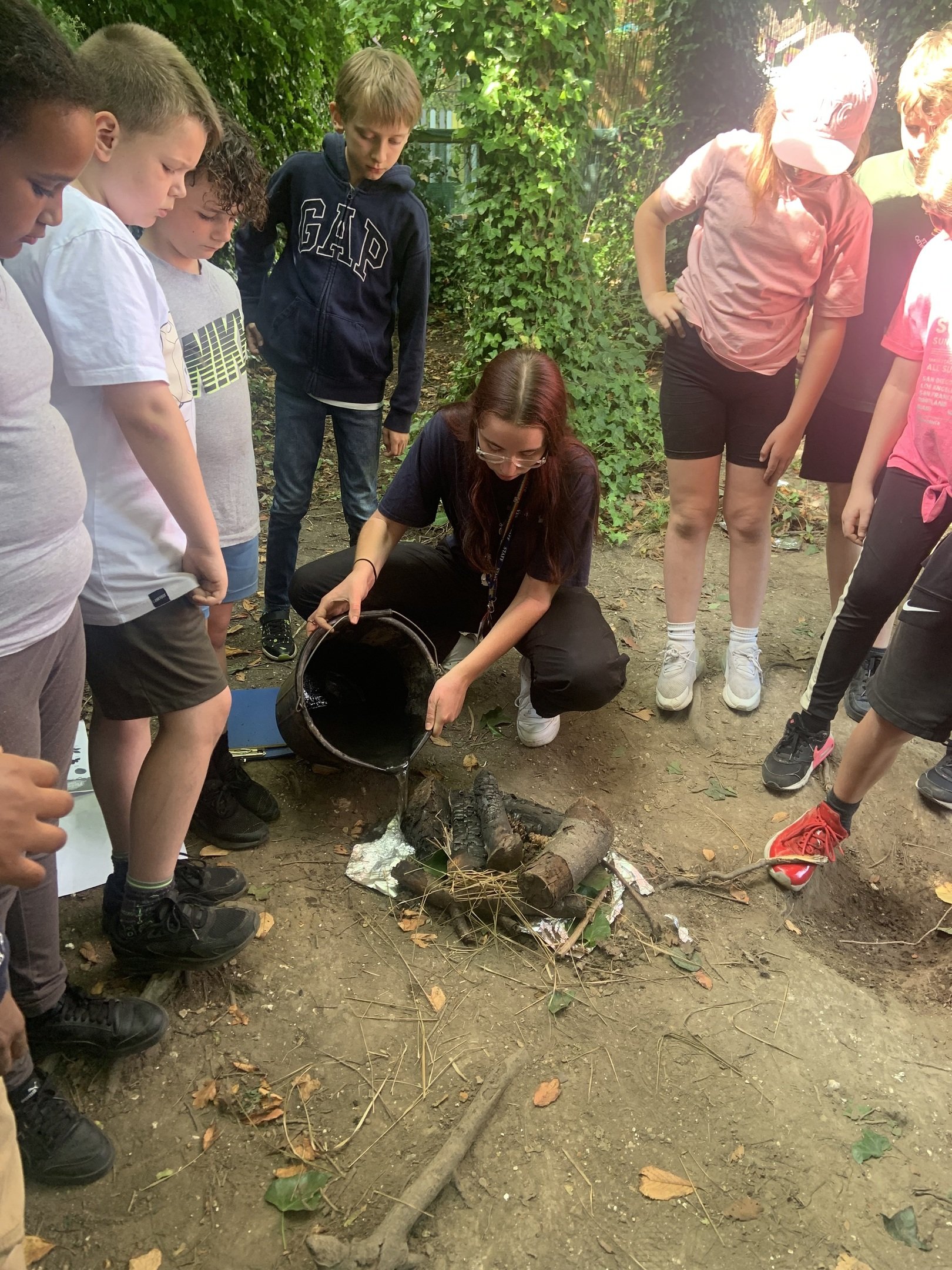 Our next group task was to create portraits of trees using more natural resources. Have a look at some of our artwork below.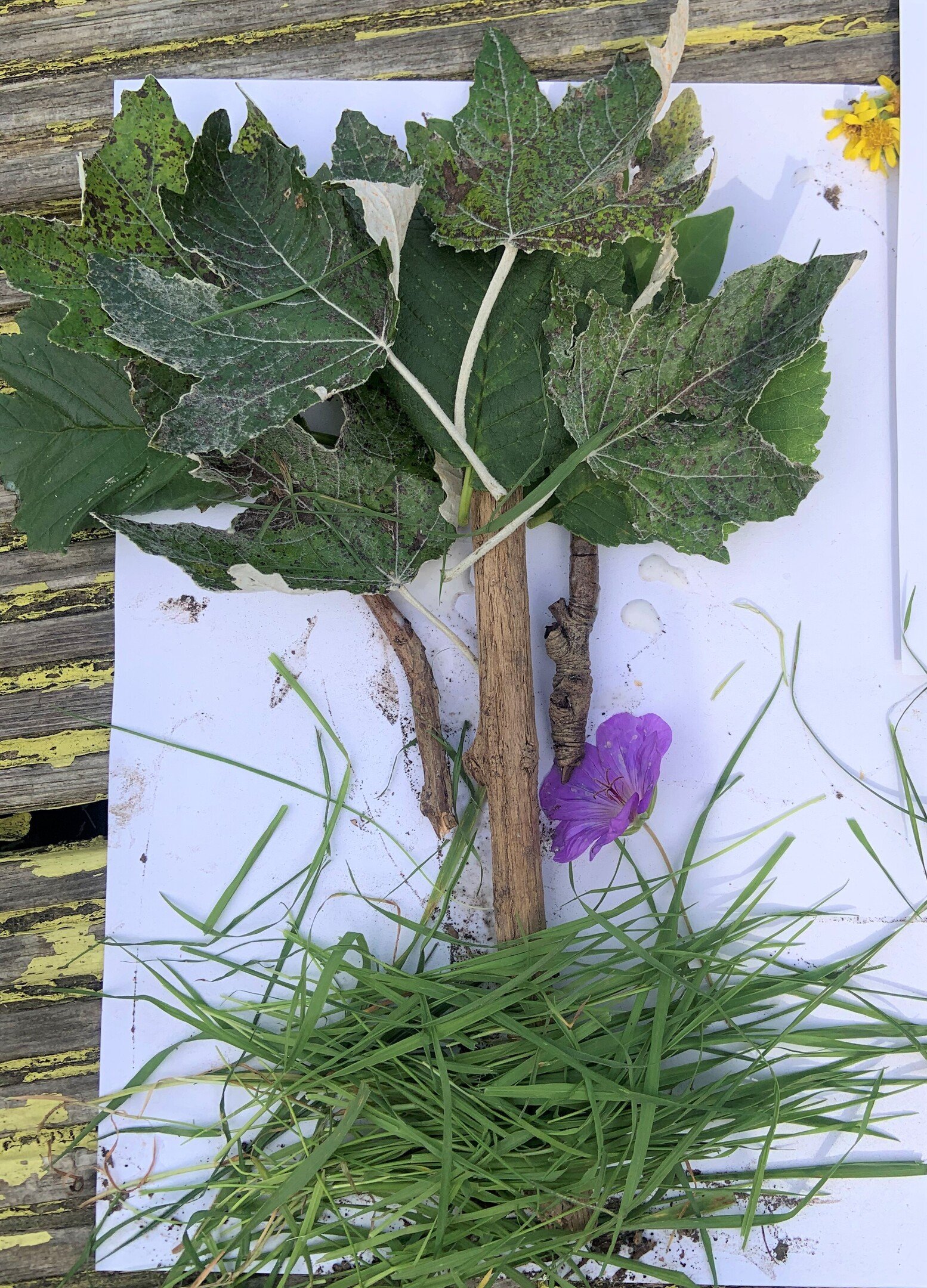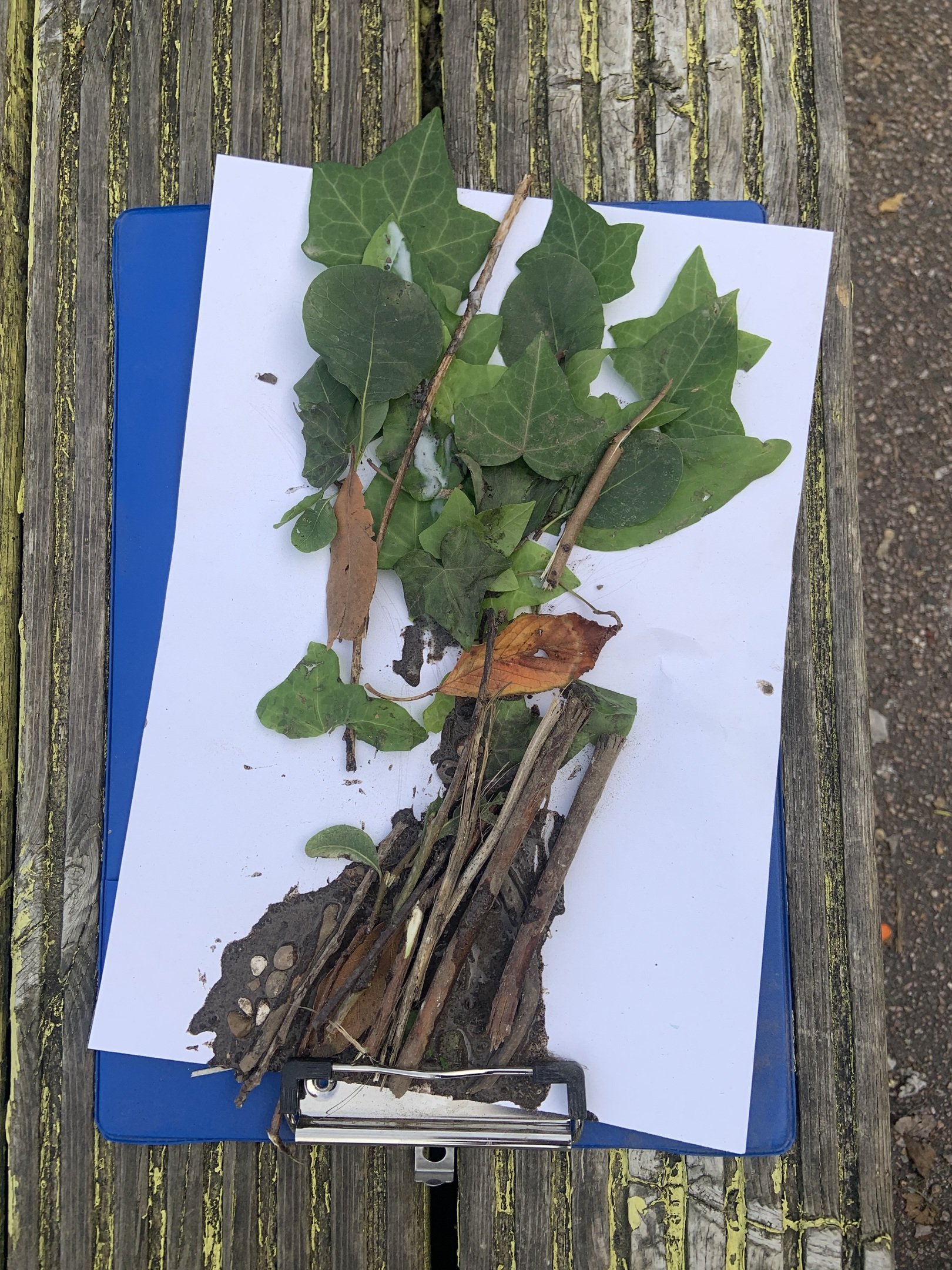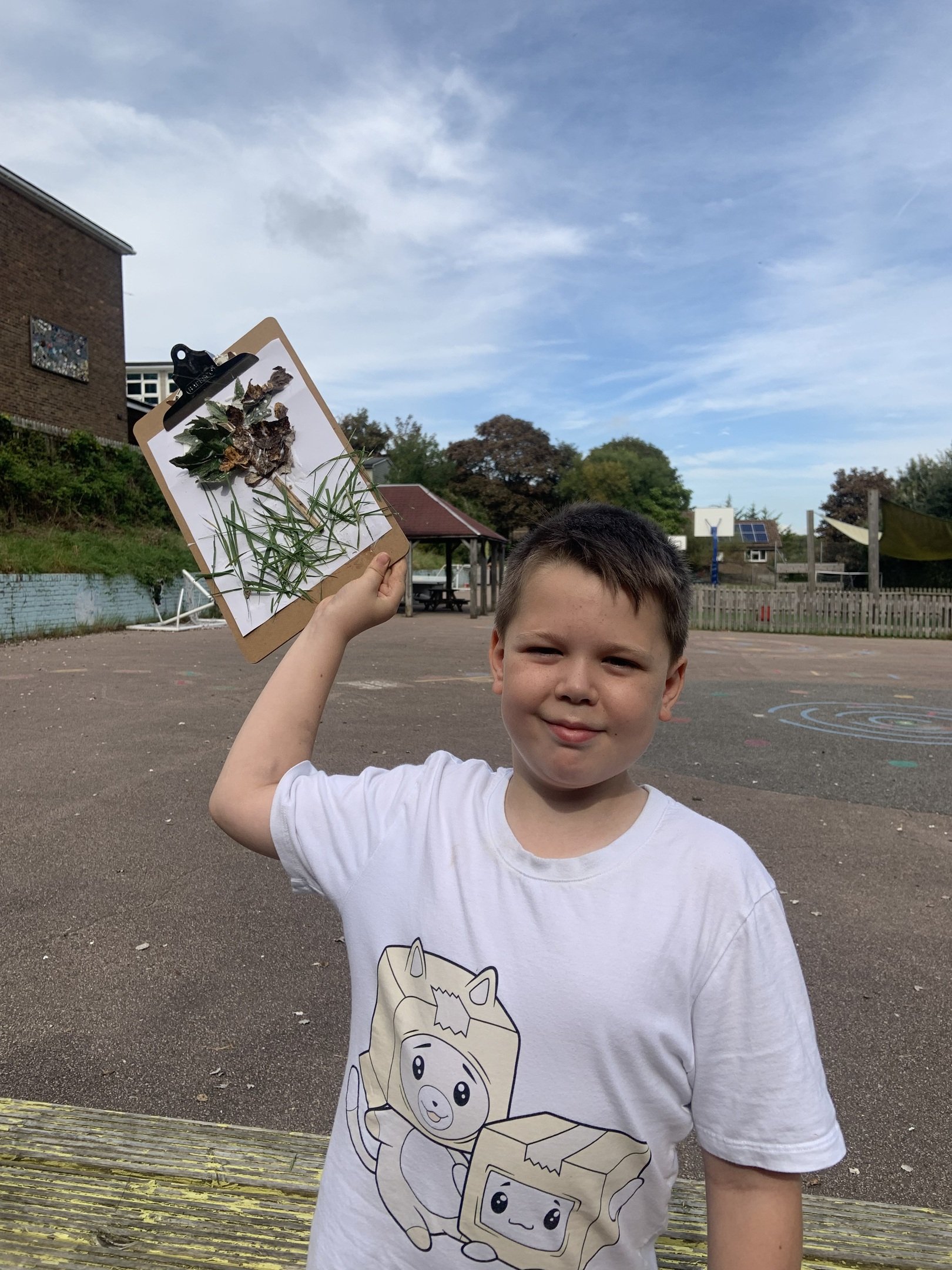 Finally, we played Stick Dash, in which we created a pile of sticks in the centre of the area, forming three groups around it. One child sat with a blindfold on, in front of the pile and had to point to where they heard noise, as the rest of the class aimed to pick up sticks to create their own piles. The group with the most sticks at the end won.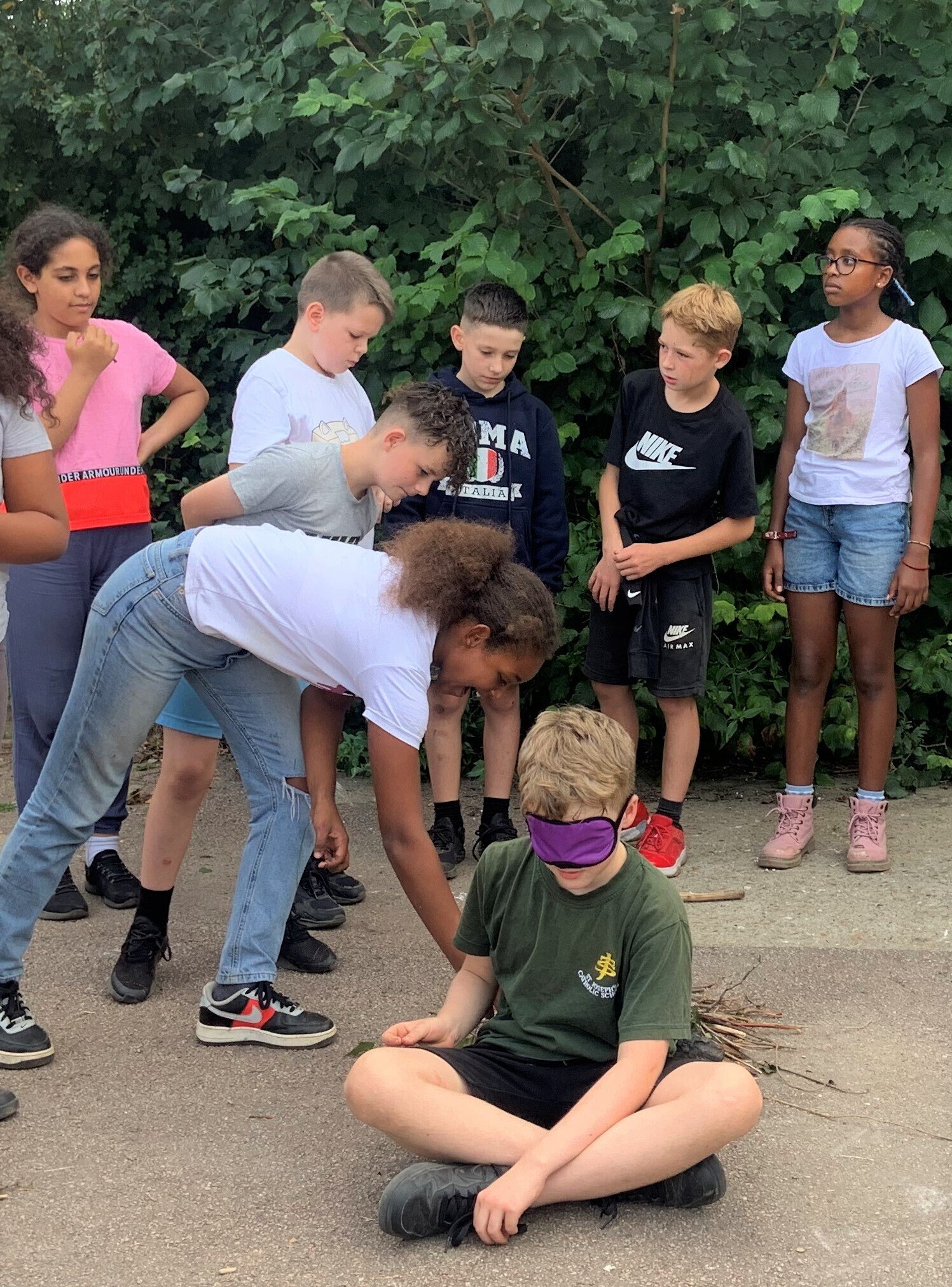 SPAG: 7.9.23
In today's SPAG lesson, the children in Year 6 worked in pairs to sort nouns into five different sets - common, plural, collective, abstract and proper nouns.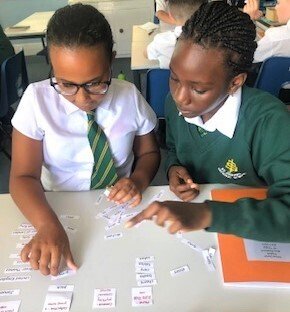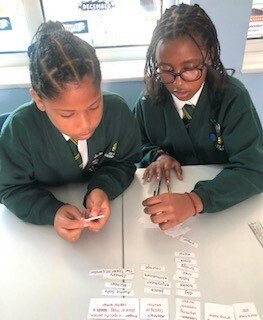 From next week, Year 6 will have a piece of SPAG homework, based on the word class/part of speech they have been learning about in class.
IMPORTANT INFORMATION
LEARNING OVERVIEW
Please click HERE to see our topic overview for this term in year six. Our theme for this term is 'Mexico and Mayans'. Please also see here for our first Power Project.
READING
Please encourage your child to read as often as possible (ideally at least three times a week.) This can be by themselves, to a family member or to a sibling - and children, please remember to record it in the reading record books. These will be checked frequently.
PE
PE days for this half term are on Wednesdays and Thursdays with Miss Pippa .
Children should have PE kits in school at all times, and a reminder about the expected uniform: black shorts, a green St Joseph's t-shirt, and trainers or plimsolls.
SPELLINGS
Children will be having spelling lessons every Monday with Mrs Foan and SPAG lessons with Mrs Skinner every Thursday. Spelling Frame is a great resource for supporting your children with their spellings. Click HERE for a link to it.
HOMEWORK
Children will receive maths and SPAG homework every week, which will be sent home on a Thursday and returned the following Monday.
UNIFORM
A gentle reminder about uniform expectations, this includes plain black shoes or trainers. They also must be wearing a tie.
Anyone with long hair should have this tied up!
Thank you for all your support, we really do appreciate it.
Welcome to Year 6!
Dear children, parents and carers,
I am so excited to welcome everyone back for this new academic year and so pleased to be your class teacher. Rest assured I will do everything I can to ensure your children are happy and safe in my class and I cannot wait to get to know them even better and see them flourish as the year progresses. If you have any questions or just want a chat, please catch me after school and check this page regularly for updates from within the classroom.
Here's to a fantastic year ahead :)
Miss Redmond
Information about applying to Cardinal Newman School for September 2023
Please find attached an information sheet for Year 6 pupils wishing to apply for a place at Cardinal Newman School in September. Click here.