SEND Provision
Welcome to our SEND team.
Pippa Davies

SENDCO

Becky Hill

SENDCO Assistant/Admin

Gillian Foan

Acting Headteacher

Alison Childs

SEND Governor
Our vision for children at St Joseph's with special educational needs and/or disabilities, is the same as for all children - that they achieve well in their early years and throughout school. In order to do this we aim to remove any barriers to learning through effective child centered provision.
Please follow this link to read a letter from a letter from Minister Vicky Ford MP concerning pupils with SEND.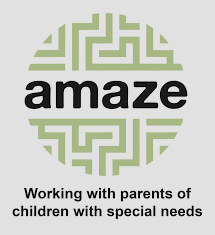 Amaze is an award winning charity set up by parents for parents to provide free information, support and advice to families of children and young people with special educational needs or disabilities in Brighton and Hove. They can be contacted on 01273 234020 or email via: help-line@amazebrighton.org.uk
Further Information
Brighton and Hove's Local Offer gives you information on the help and support available locally for children and young people aged 0-25 with special educational needs and/or a disability (SEND), and their families.
It has been developed together with parents, carers and young people to help you find all the information you need in one place.
http://www.brighton-hove.gov.uk/content/children-and-education/local-offer
To view St Joseph's local offer click here.
Policies
SEND Information Report 2018-19
For any other policies click here.
Specialist Services and Expertise available to St Joseph's.
We are lucky enough to be able to draw from the expertise of a wide range of outside agencies including:
Brighton & Hove Inclusion Support Service (BHISS)
Children and Adolescent Mental Health Service (CAMHS)
Early Help Support Team
Educational Psychologists
Ethnic Minority Achievement Service (EMAS)
Family and Friends Support Team / Fostering and Adoption Service
Local Authority Safeguarding Officer
Safety Net (family support)
School Nurse Team
Schools Wellbeing Service
Seaside View
Speech and Language
The Autistic Spectrum Condition Support Service (ASCSS)
Traveller Support Service (TSS)