Early Years
The non-statutory curriculum for Early Years children, Development Matters has been updated and will form the early part of the Reception children's curriculum from September 2021. The new Early Years Framework has been released and is statutory from September 2021.
The Early Years Curriculum covers the areas of learning and development which shape the activities and experiences that children have in our reception class. Here is an overview of the changes but please read the documents in full for further information.
The 7 areas of learning and development remain the same.
The 3 prime areas:
communication and language

physical development

personal, social and emotional development
The 4 specific areas:
literacy

maths

understanding the world

expressive arts and design
The Changes
Changes have been made to the wording in the educational programmes. Specifically, this means:
they are longer, there is more depth, and they contain examples of things that you can do with children

there is a new focus on early language and extending vocabulary, with more examples on how to embed and develop vocabulary skills across all 7 areas, because this improves child development in a broad curriculum
Welcome to Early Years Foundation Stage!
We have fun when we learn in the Early Years Foundation Stage. Our emphasis is on first hand experiences where children can investigate and have a go. We encourage active learning where children can concentrate, persevere and enjoy success. Children will have and develop their own ideas, make links and develop their own strategies with the support of the adults who work with them. We know it is important to develop children's confidence and a love for learning. We value early language and aim to develop vocabulary across the curriculum every day.
The following link is a parent friendly guide to the new EYFS and what to expect when they start school.
The Learning Environment
At St.Joseph's the learning environment is as important and as valuable as any adult working in the area. It offers children the opportunity to practise what has been formally taught independently in a carefully though through activity. It is also the place for children to be creative and develop their own interests through exploring new equipment or using their imaginations to have their own ideas. The learning environment changes often to support the current learning but there are also activities that are constant. Some children need familiar activities to rely on before they can build up the confidence to take risks with new activities.
Reading and Phonics
Reading and phonics are areas that parents can easily be involved in. Children will bring home a library book each week to share at home with you. When they begin the EYFS phonics programme (Essential Letters and Sounds) they will bring home phonetically decodeable books to practise reading words with the phonemes they are learning at school. Each child has a reading diary where adults will communicate with you about your child's reading. You can respond here too.
If you would like to give your child a head start; please download this Early Reading Leaflet.
The children learn to say the sounds for each grapheme. The correct pronunciation of these sounds is very important when children are learning to read. Watch the videos below to hear them pronounced correctly.
Here is the presentation from our Early Reading Workshop in November 2021.
To develop our fine motor skills we spend 10 minute sessions doing Funky Fingers activities! We are twisting, squeezing, threading, pinching and our pencil grip gets better and better.
Early Writing requires children to be confident with their mark making. In St.Anne's Class we follow the Writedance programme incorporating essential physical development skills for writing, with the ability to make marks with confidence.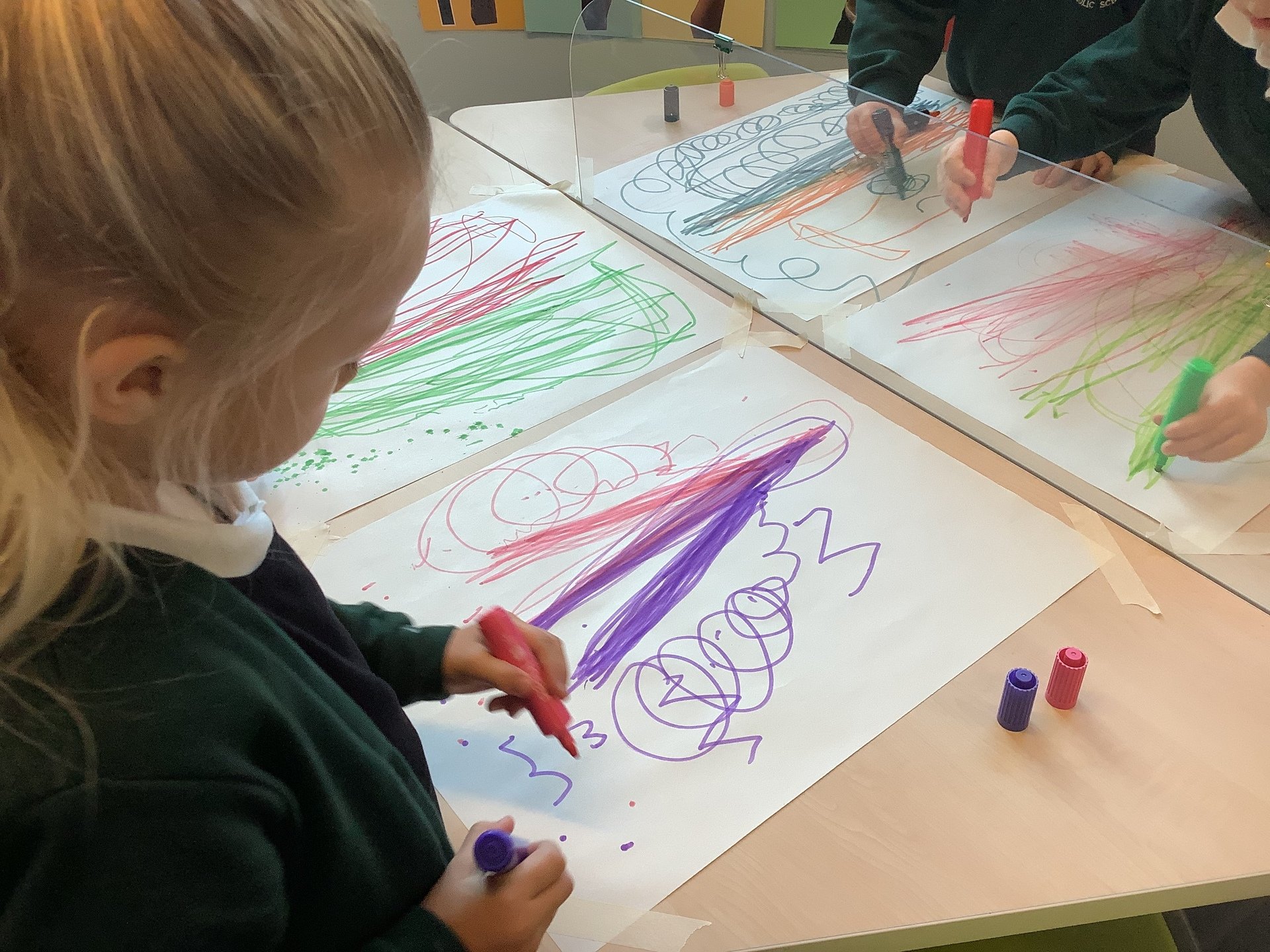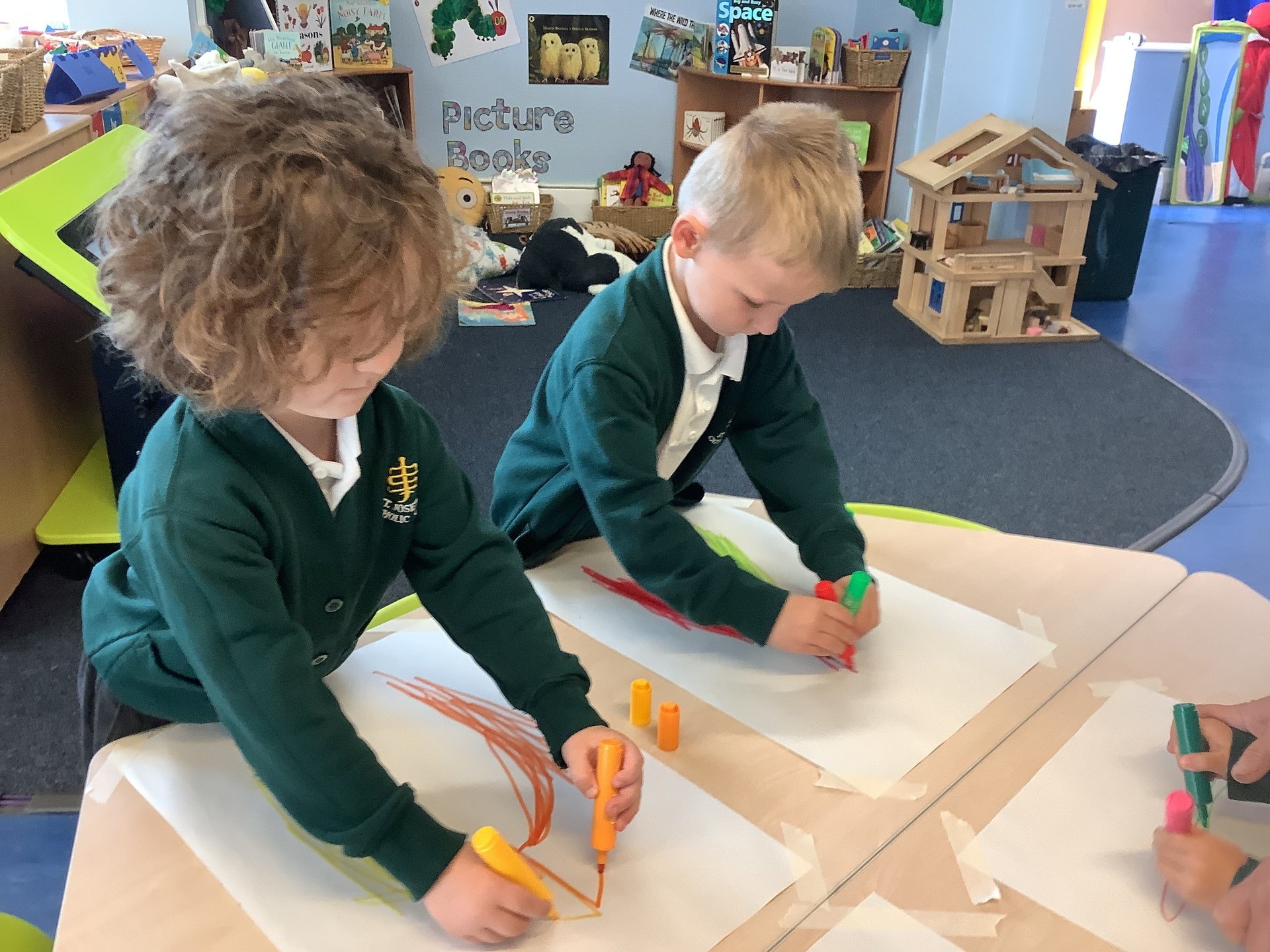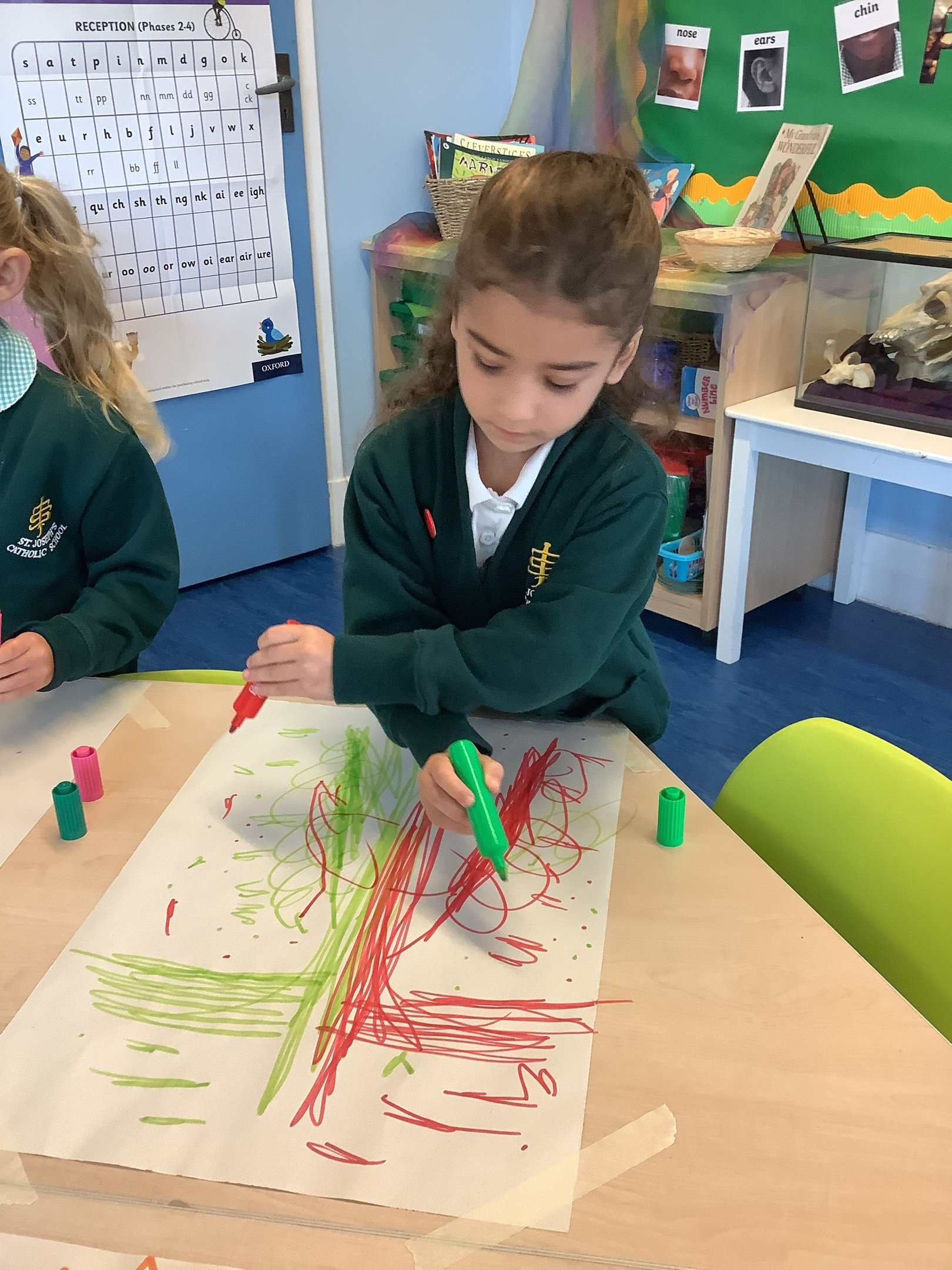 We know that children learn through first hand experiences and finding things out for themselves. We ensure our curriculum contains many opportunities for Active Learning. We supplement our curriculum with visits and visitors.
We assess children in the EYFS through direct observation and interaction.