Hu

manities 2017-2018
There have been lots of exciting learning opportunities taking place across the school this year. This is just a snap shot of what we've been learning about!
Click here to see our Humanities overview.
___________________________________________________________________________
Year 4 - Ancient Egyptians
This term, year 4 have been learning all about the Ancient Egyptians. On Tuesday 9th of July, they went on a school trip to the Brighton Museum and Gallery to explore more about mummification and check out some real life artifacts! In the videos below, you'll see two of our class acting out the Gods weighing the heart of someone who'd died. Ancient Egyptians believed that your heart did all your thinking and feeling, they believed that when you died the Gods would weigh your heart against a feather. The lighter your heart the better your after life would be!
The other video shows year 4 pretending to be professional mourners at the death of a famous Ancient Egyptian. We learned that although Pharaohs were powerful, they weren't always popular, so sometimes professional mourners would be hired to pretend to be sad and make everyone think they were more important!
Summer - Year 3 - It's going to explode!
Year 3's final geography topic for this school year is all about VOLCANOES! Today they were looking at the structure of a volcano and practising applying their volcano terminology to their work. They can explain the difference between the active, dormant and extinct volcanoes!
Summer 2 - Year 4 - Ancient Egyptians
Year 4's Summer humanities topic is the Ancient Egyptians. As part of their learning, we've been learning about the mummification process. To make their learning more interactive we've merged our humanities topic with art and have been creating our own Canopic Jars. These are the sacred jars that the priests would store a mummified body's vital organs in. The only organ to remain in the body would be the heart.
Biomes in Year 5
Year 5's topic on Rainforests has first led them to delve into the world of biomes! Below you can see these geographers explaining their focus biome with key features.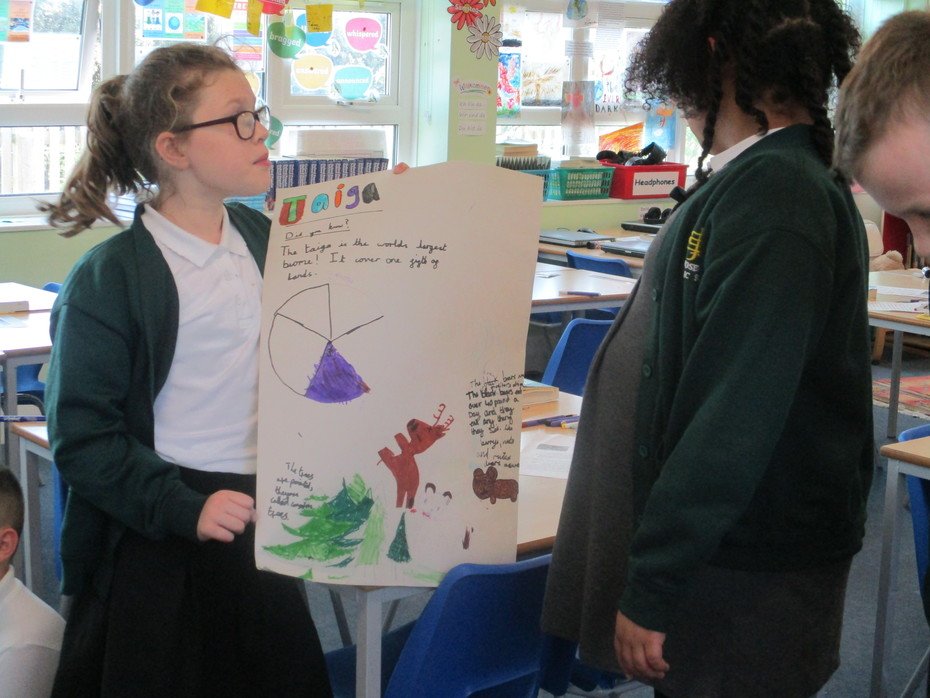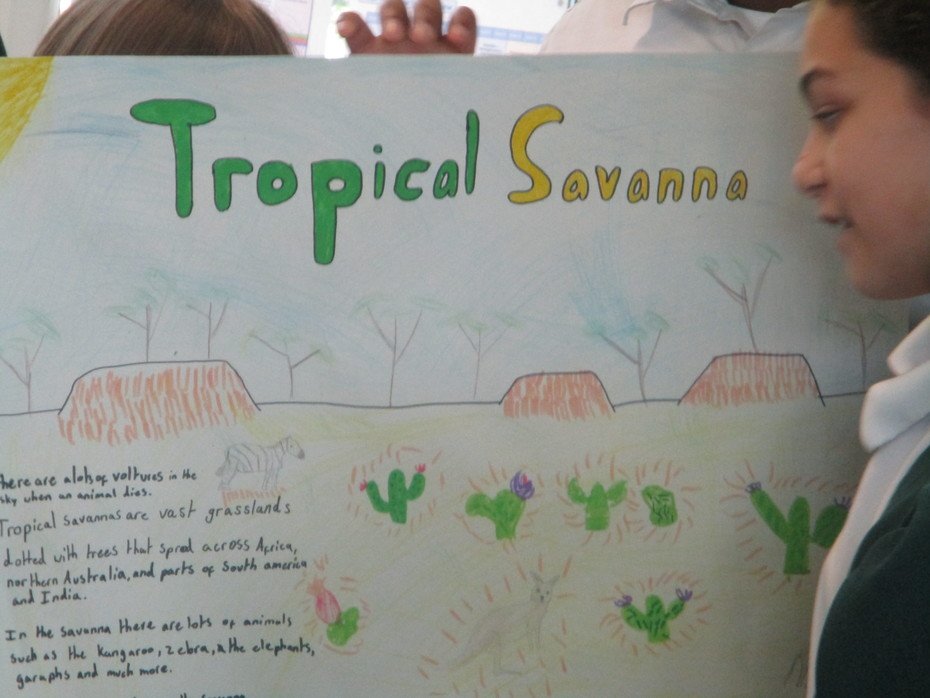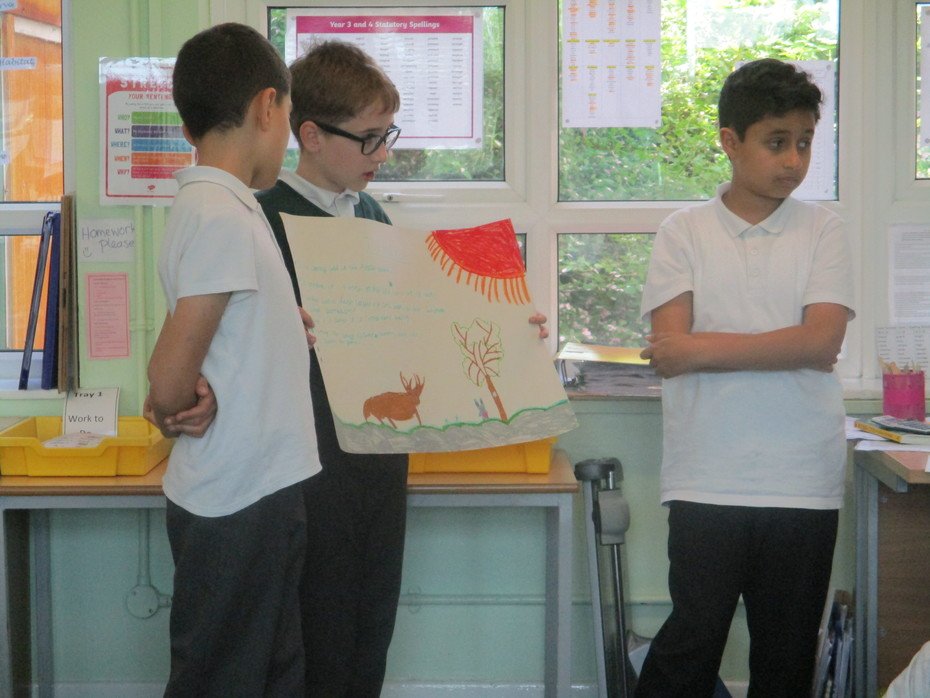 Autumn: Year 3 Got down with the Stone Age
Year 3 have been learning all about the Stone Age! They've looked at the timeline of Stone Age to Iron Age, how humans have adapted and changed, the types of animals and different shelters that were around in Stone Age times. Year 3 got to apply their fabulous creativity to creating their own amazing Stone Age animals; they chose two animals, took their best features and combined them together!
Autumn: Year 6 Were Becoming Cartographers!
Year 6 were learning to use OS maps and use keys to identify landmarks. They used compasses to deepen and apply their knowledge of directions. They were able to apply some of these brilliant skills on the PGL trip just before the October half-term.
Autumn : Year 5 Went Back To The Victorians!
Year 5 have been learning all about Victorian life. They learned about the Victorian timeline, the sewer system, famous authors and writers, then even created a book about the Victorians where each child contributed research. You can see this book in our library! This wonderful topic culminated in a visit to Preston Manor where children spent the day living as Victorian children and got to immerse themselves in history.
Autumn : Year 4 Here Come the Romans!
Year 4 have been learning all about the Romans! They've used maps to plot the spread of the Roman Empire across modern day Europe, examined how the Celtic tribes had to balance life with the Romans whilst retaining their own culture and the impacts the Roman Empire has had on modern Britain today. our half term project was to create our own Roman shield!
Archived from 2017-2018
In St Elizabeth's...
Children have learned about the Great Fire of London and have used it to support their writing skills too!
This is just a hint of some of the amazing writing being produced by the talented children of St Elizabeth's class. Well done guys!
In St Francis of Assisi Class...
Children have learned about Mesolithic and Neolithic peoples and had a go at creating their own shelters for this period of time.
They have also been learning about mountains and rivers as part of the Geography studies!
In St Margaret of Scotland class...
children have been learning about the Romans, Antarctic explorers and the Ancient Egyptians!
They've created Roman shields, sung songs to learn about the Romans and Ancient Egyptians and reenacted the journeys taken by Ernest Shackleton.
In St Philip Howard class...
children have been learning about the Victorians, Rain forest and the Ancient Greeks.
In St Teresa's class...
alongside their already busy Year 6 schedule, children have learned to be cartographers by reading maps and understanding coordinates and have also studied the Second World War, this resulted in a wonderful Year 6 play about hunting for a spy!