Geography at St Joseph's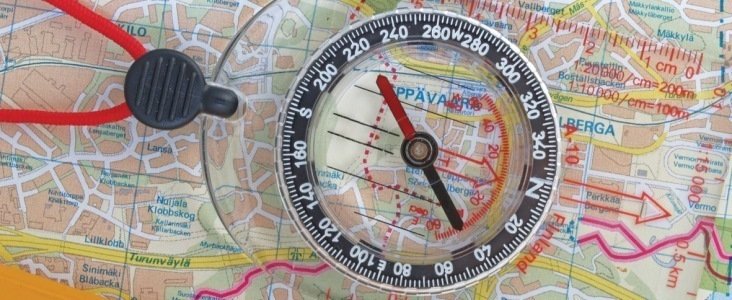 At St Joseph's, we aim to provide a high-quality Geography education which will inspire in our pupils a curiosity and fascination about the world and its people, that will remain with them for the rest of their lives.
During their time at St Joseph's, the children's geographical enjoyment and understanding is enriched through their topics which include school trips and curriculum days e.g. visiting Seven Sisters Country Park. The 250 hectares of downland, coast and river estuary are part of the South Downs National Park, and provide first hand experience of coastal erosion, meandering river valleys, chalk cliffs and open grasslands.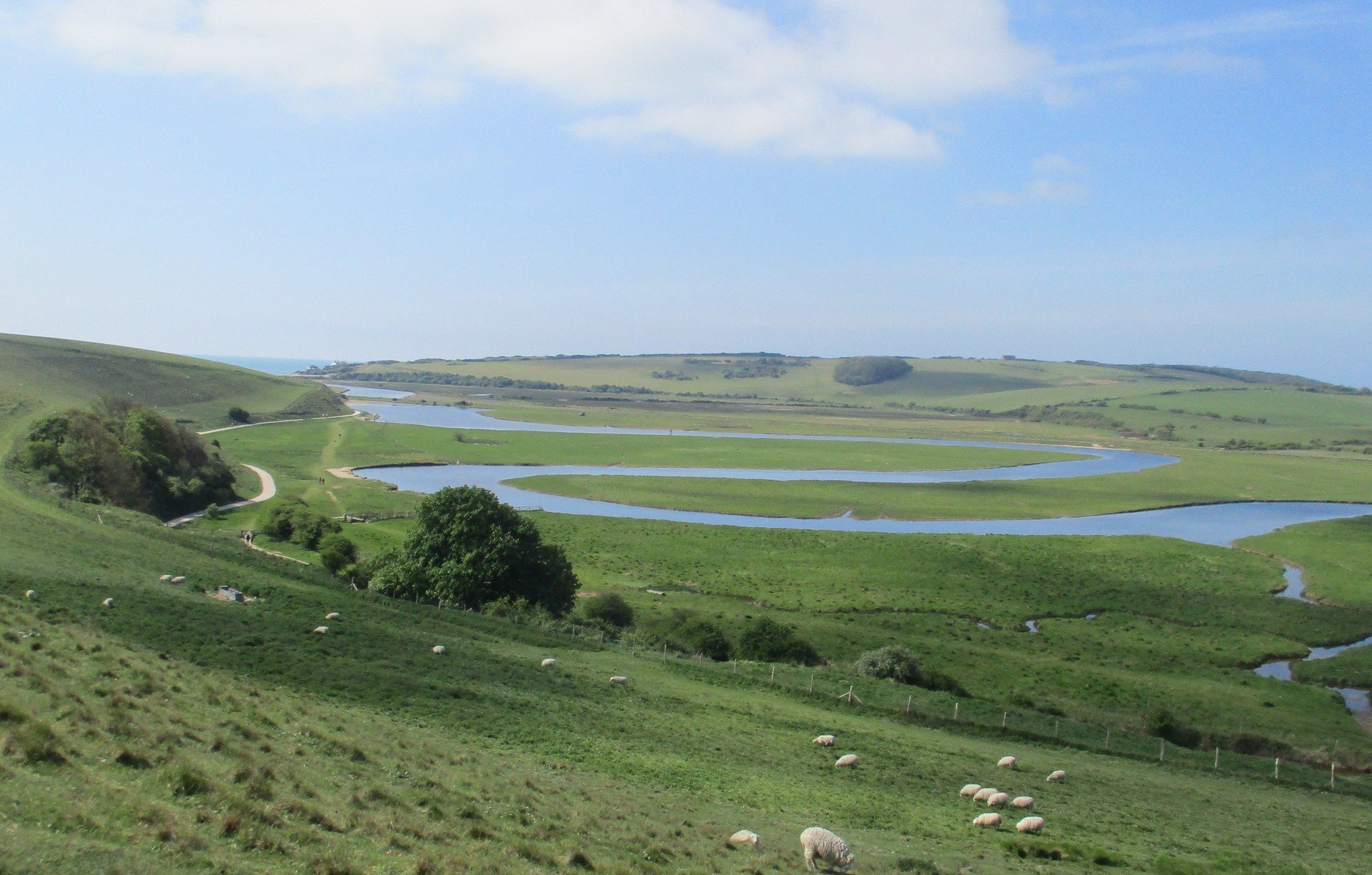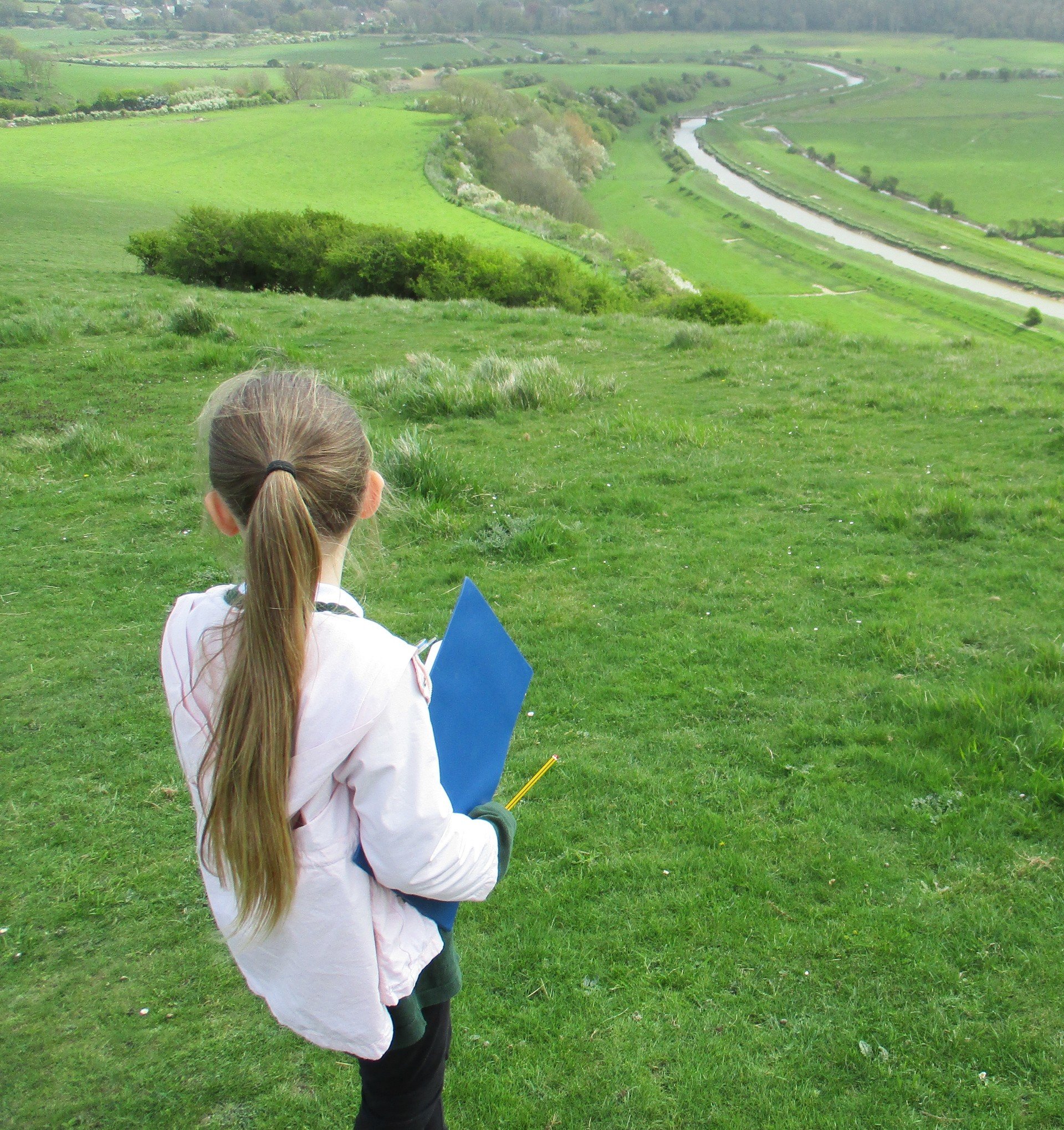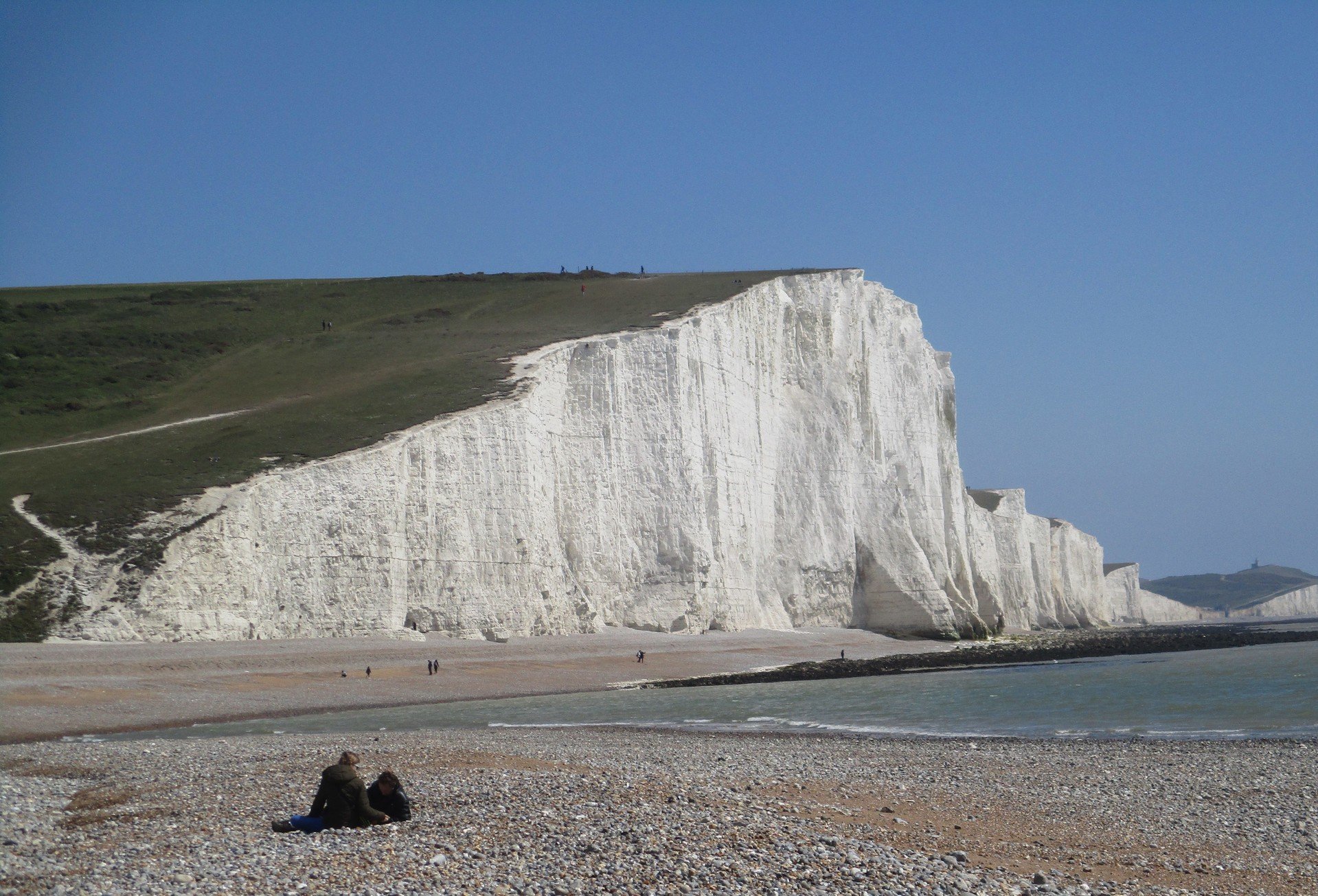 The Outdoors Project regularly provide workshops to support learning, provide hands-on experiences and to bring learning to life.
As part of their learning of how to survive in different extreme climates, the children in Year 4 had a go at kindling fires, building shelters, gathering wood and a mad dash race to grab survival items.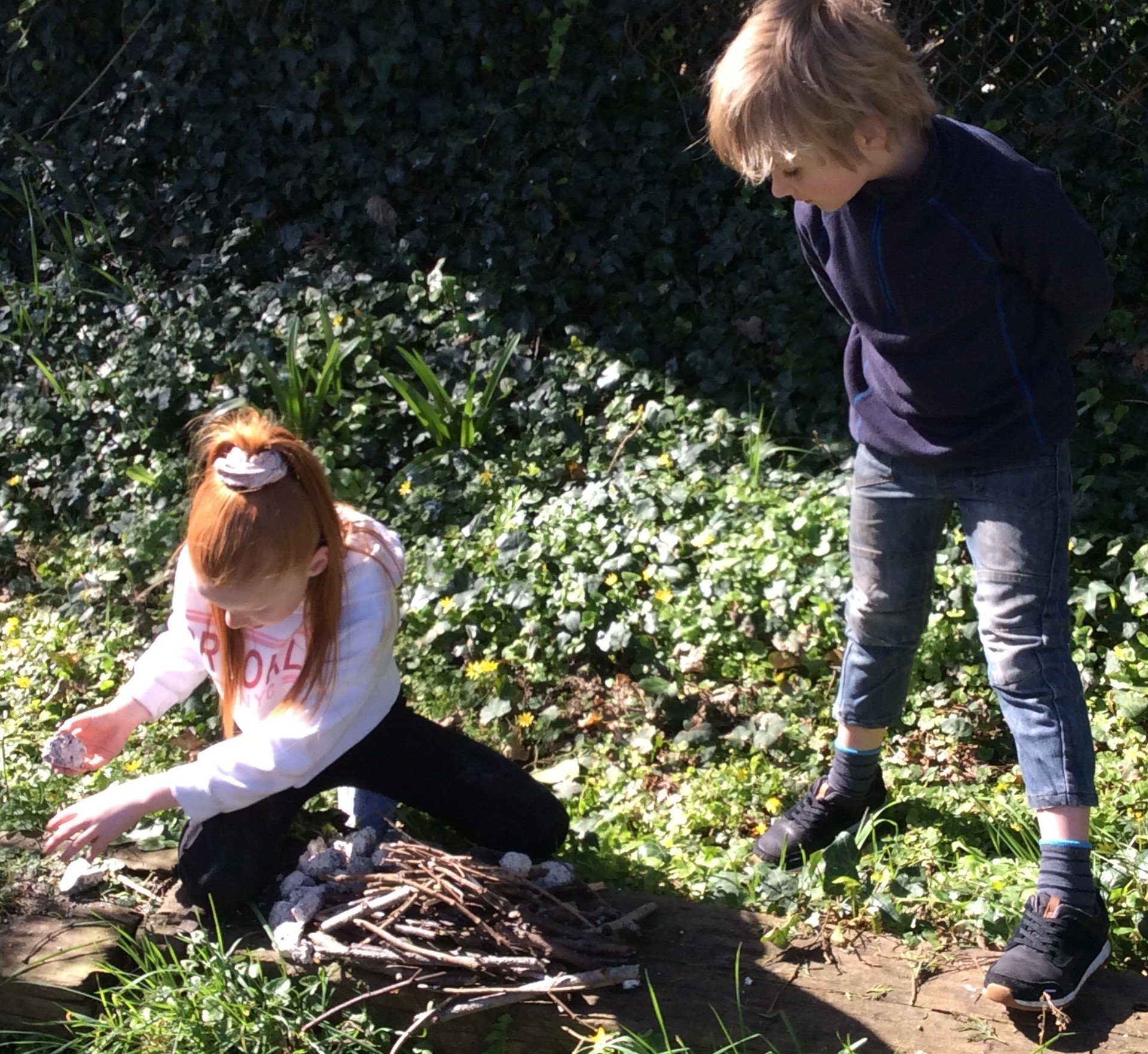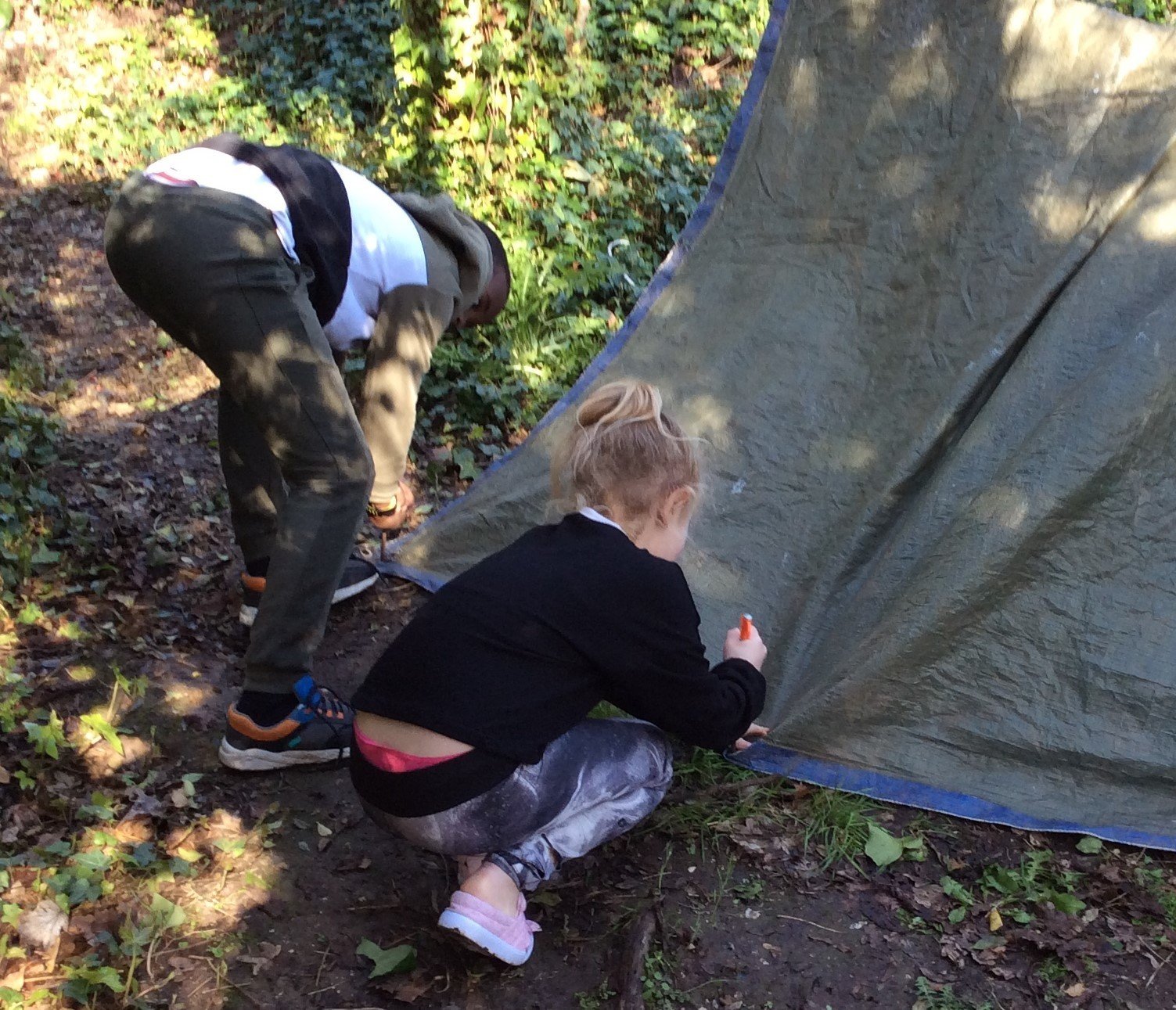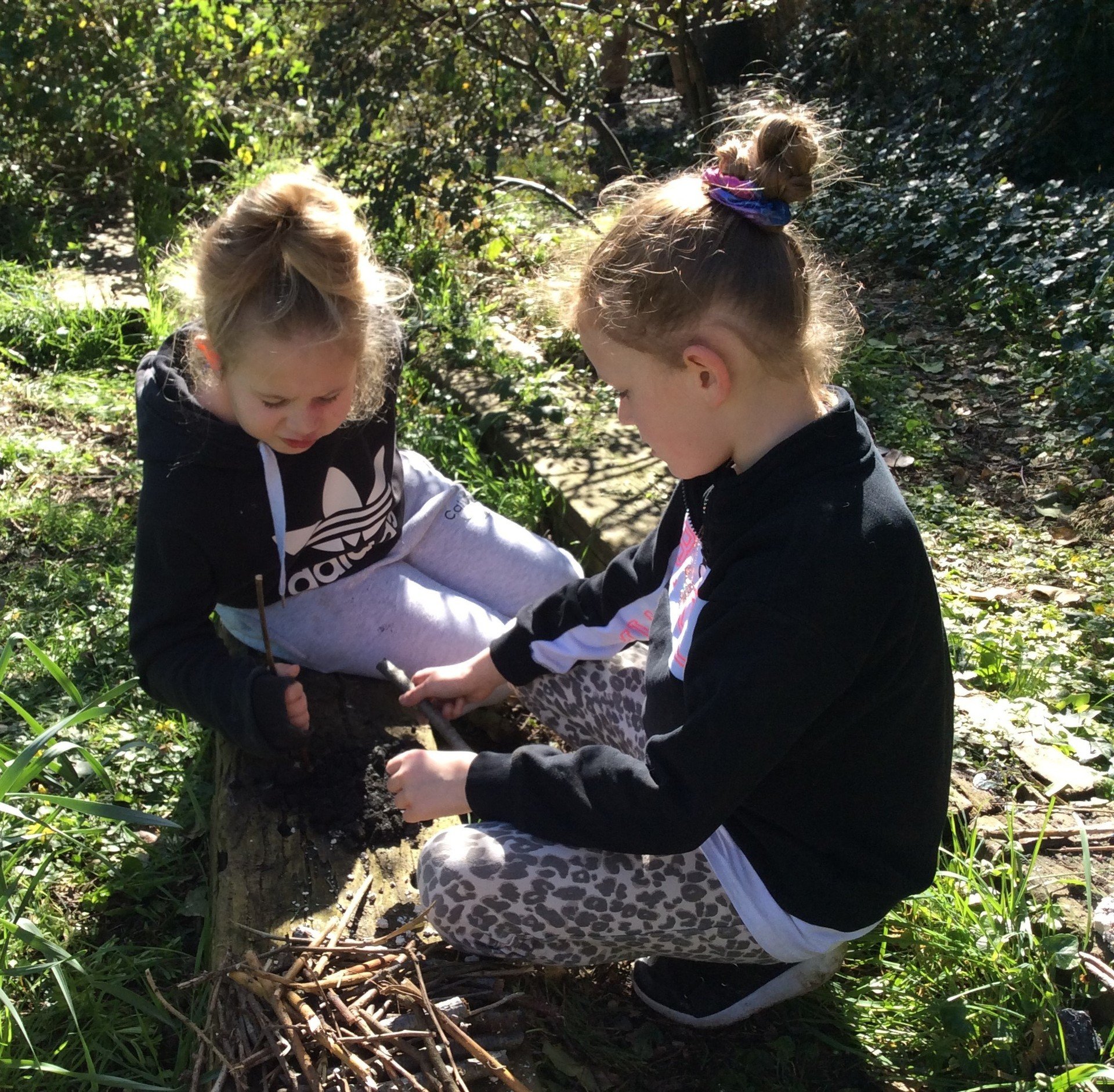 The National Curriculum states that KS1 children should be using locational and directional language (for example, near and far; left and right) to describe the location of features and routes on a map.
As part of their topic, "Off On An Adventure," the Reception Class went on their own adventure to Stanmer Park and woods. They worked together, taking turns to read the map and lead their group until they finally found the hidden treasure!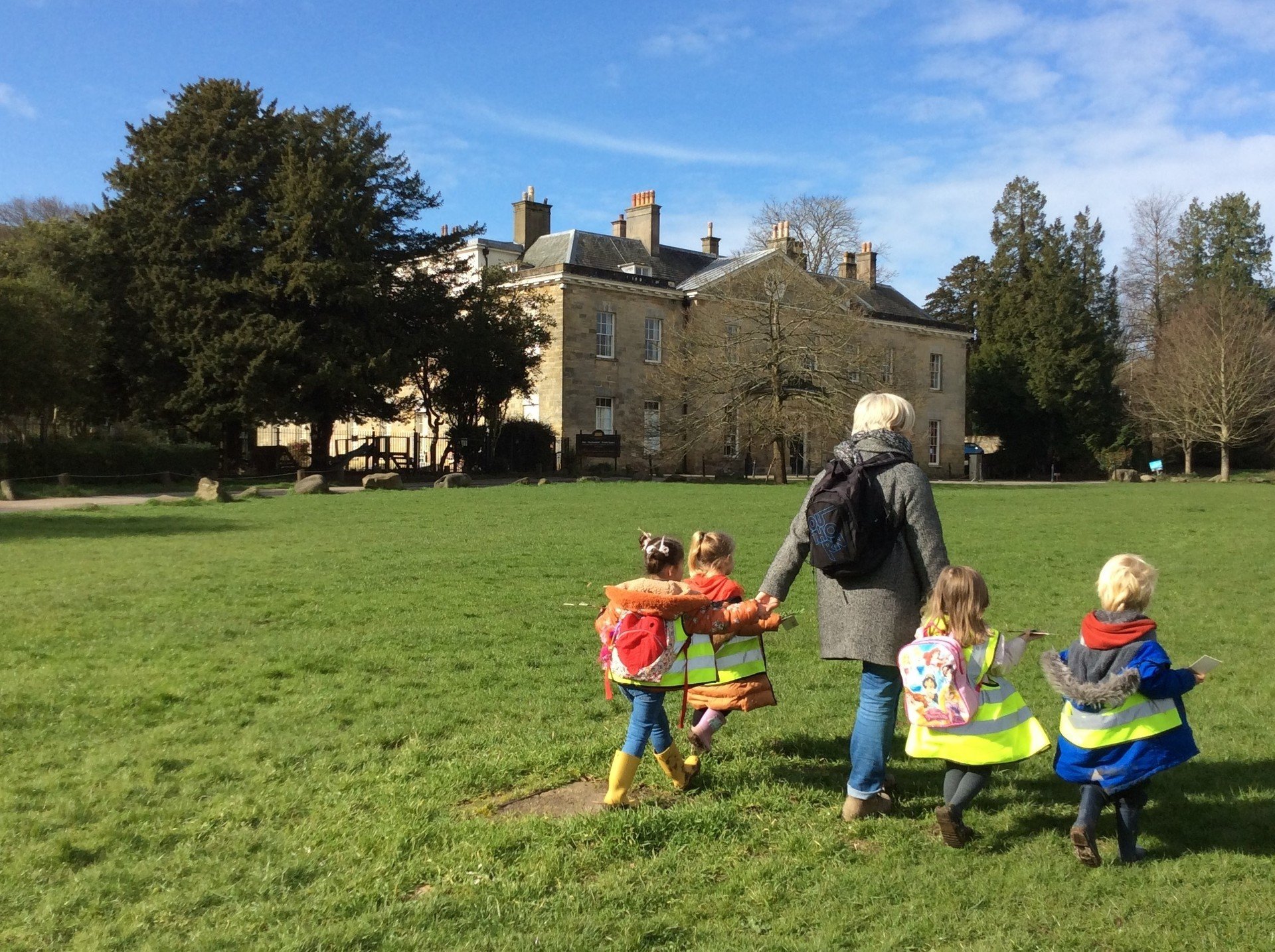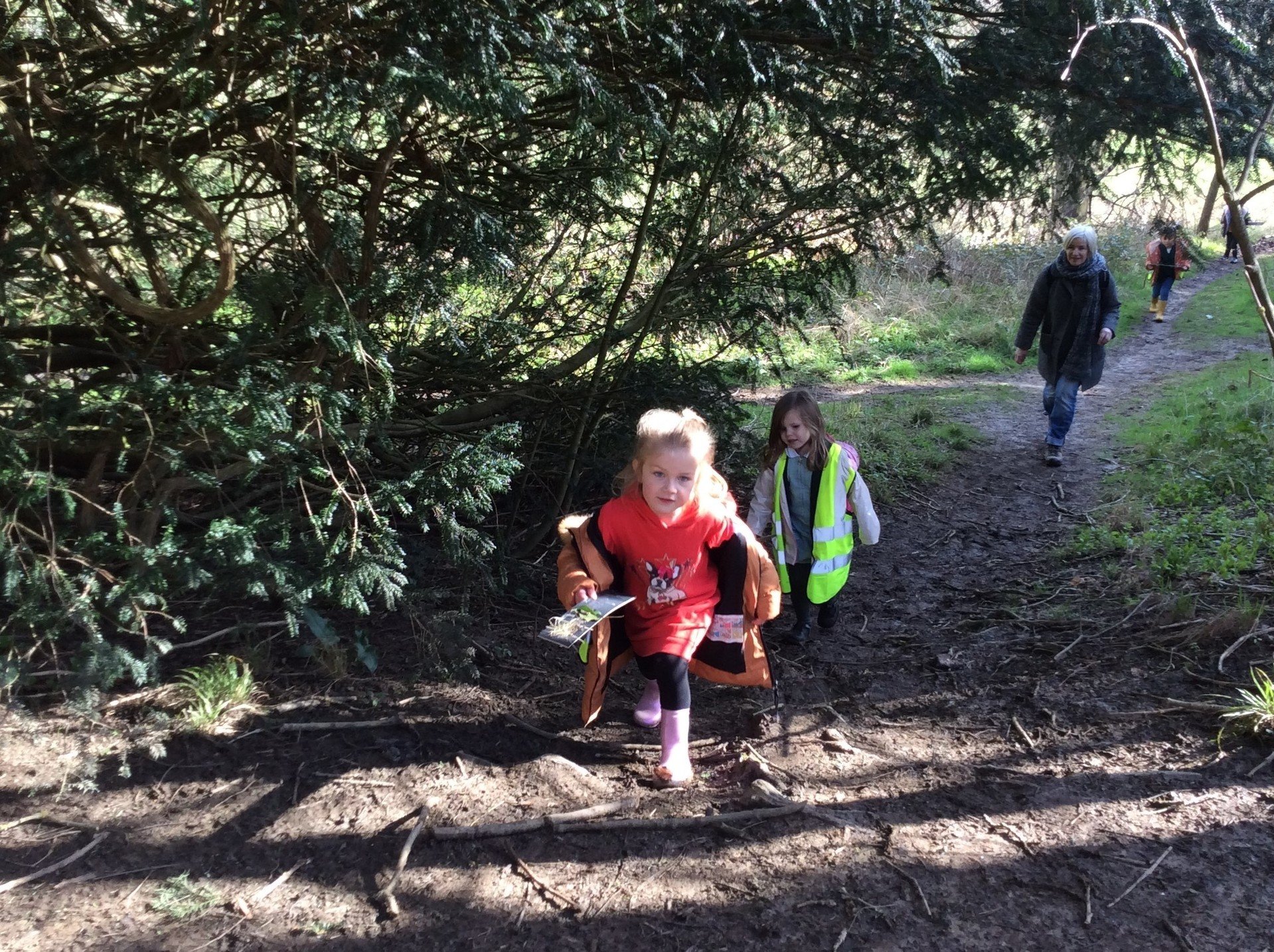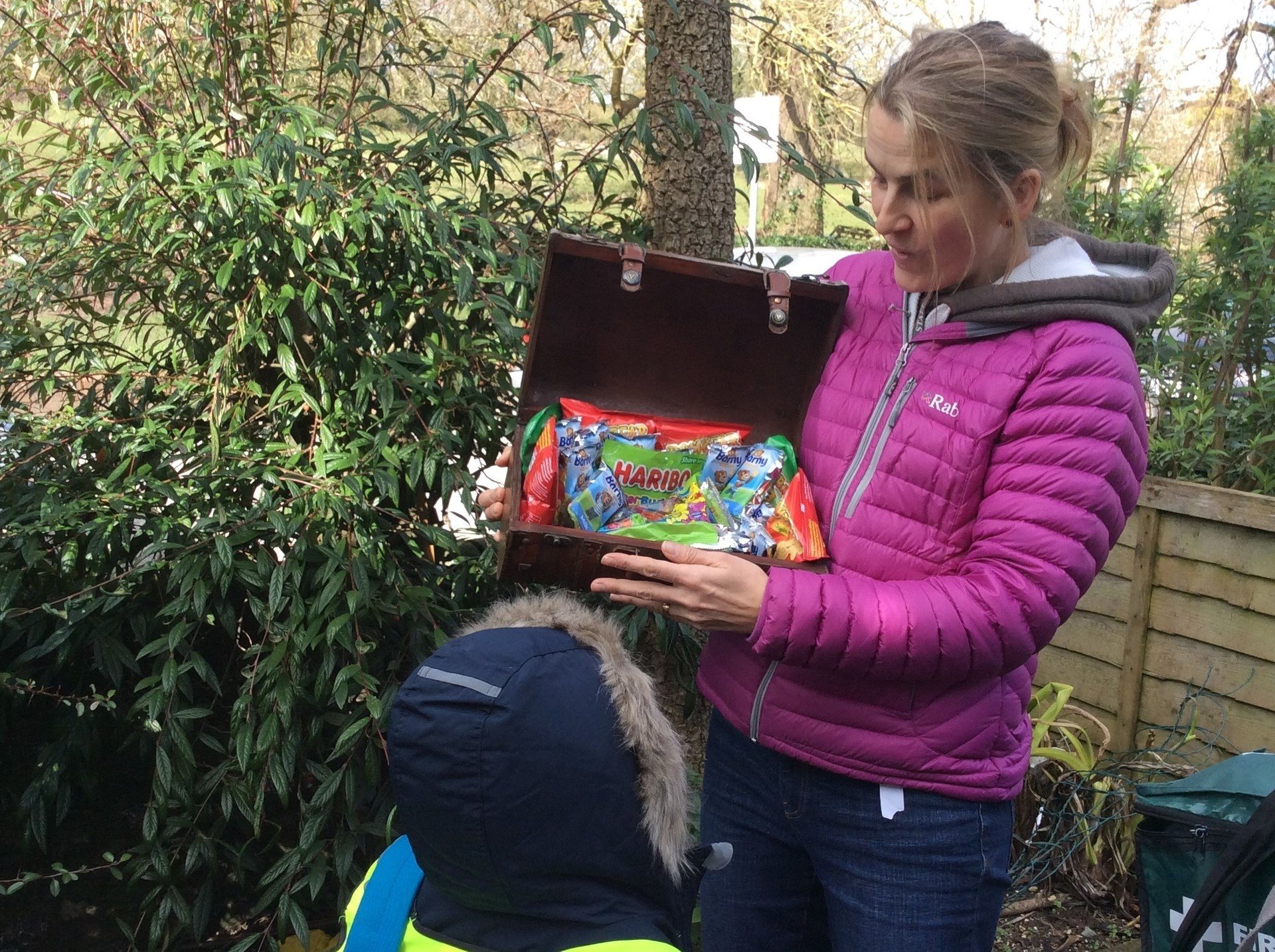 Our Geography Overview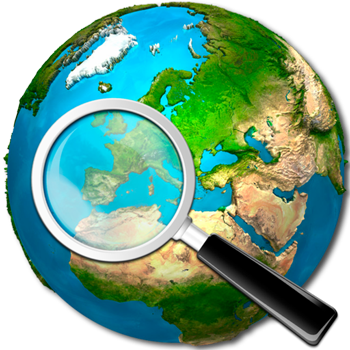 Through geographical enquiry, the children will learn about the physical processes and human activities which shape their immediate surroundings as well as the wider world. We aim to raise children's awareness of their roles and responsibilities in relation to their environment and to help them to develop a sense of identity through learning about the UK and its connection with the rest of the world.
Subject Content
Pupils should be taught; Locational knowledge, Place knowledge, Human and Physical geography and Geographical skills and fieldwork
In Key Stage 1, pupils should develop knowledge about the world, the United Kingdom and their locality. They should understand basic subject-specific vocabulary relating to human and physical geography and begin to use geographical skills, including first-hand observation, to enhance their locational awareness.
In Key Stage 2, pupils should extend their knowledge and understanding beyond the local area to include the United Kingdom and Europe, North and South America. This will include the location and characteristics of a range of the world's most significant human and physical features. They should develop their use of geographical knowledge, understanding and skills to enhance their locational and place knowledge.
Click HERE to see the National Curriculum programmes of study for Geography for KS 1 and 2.
Click HERE to see our Geography Policy Statement
Click HERE to see our Humanities (Geography and History) themes across the school for 2020-2021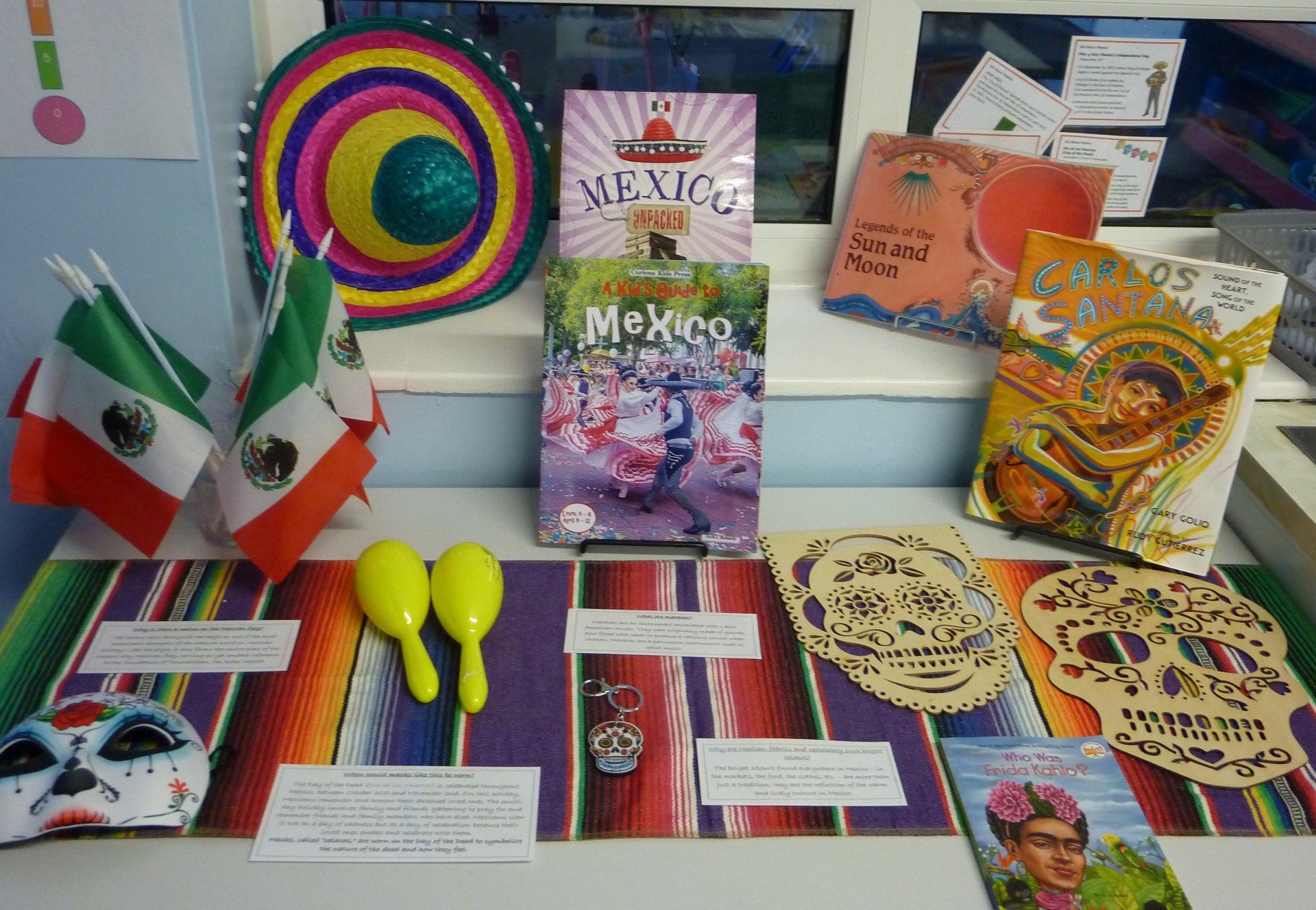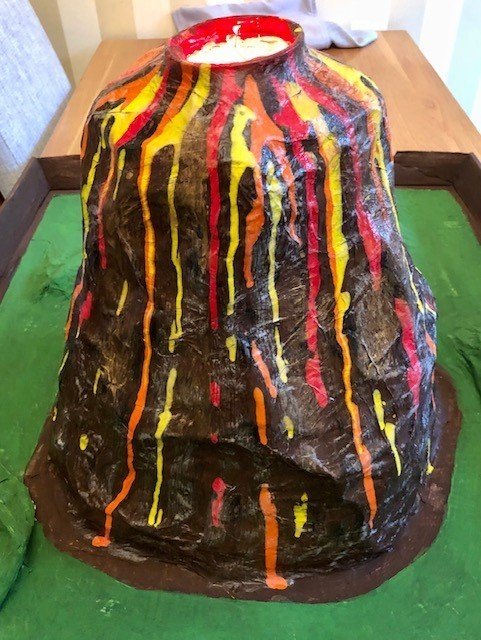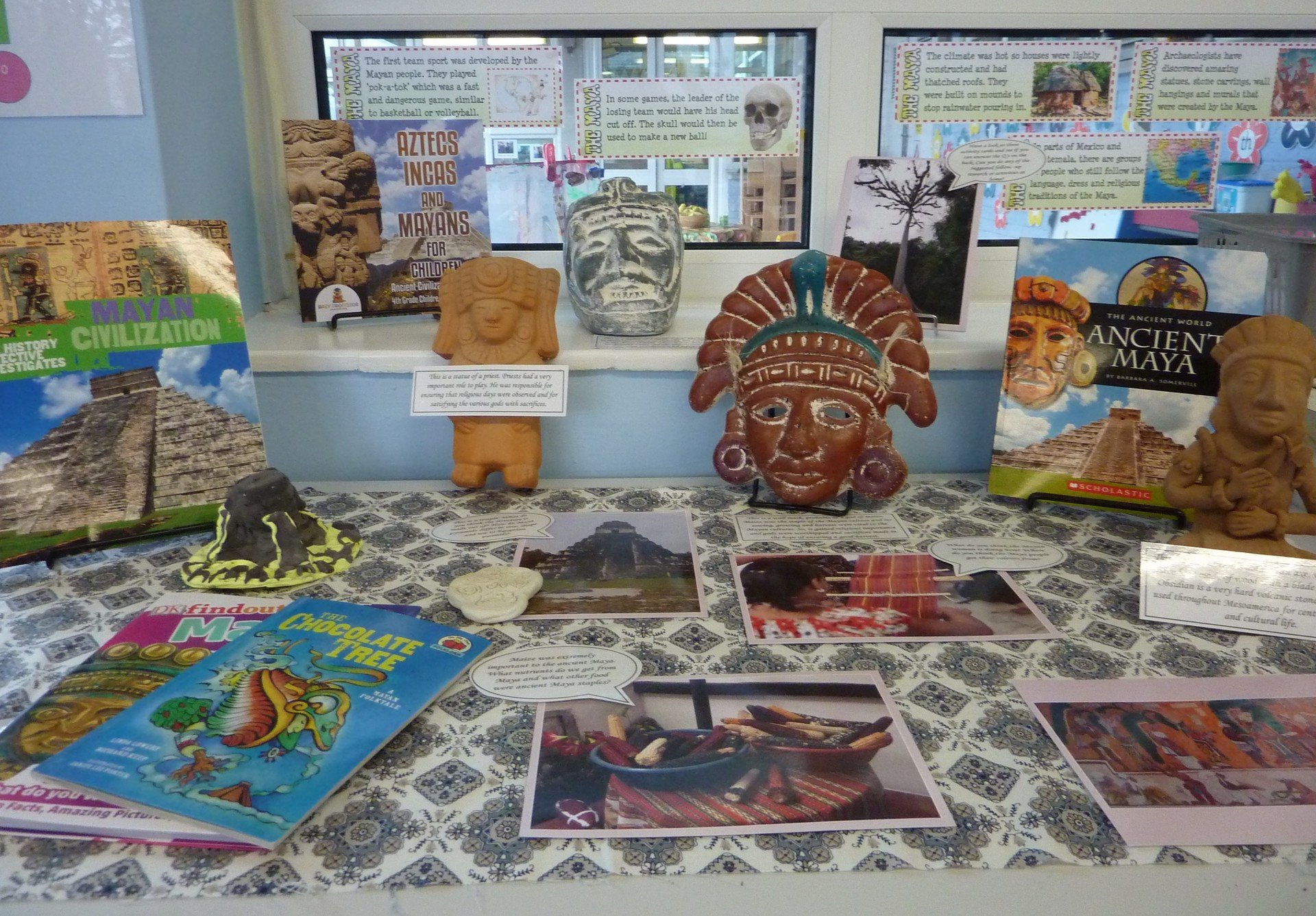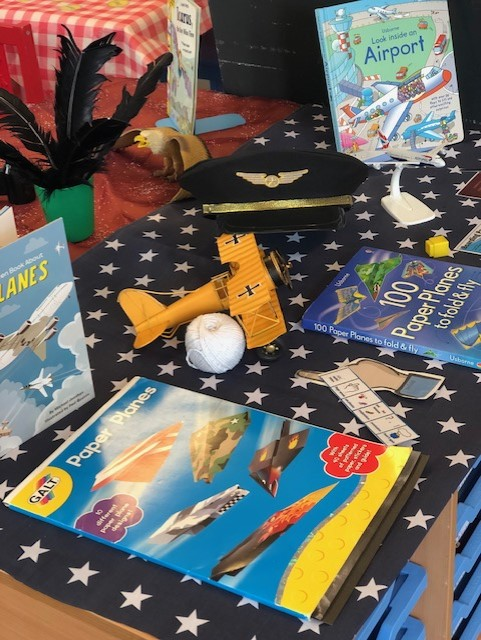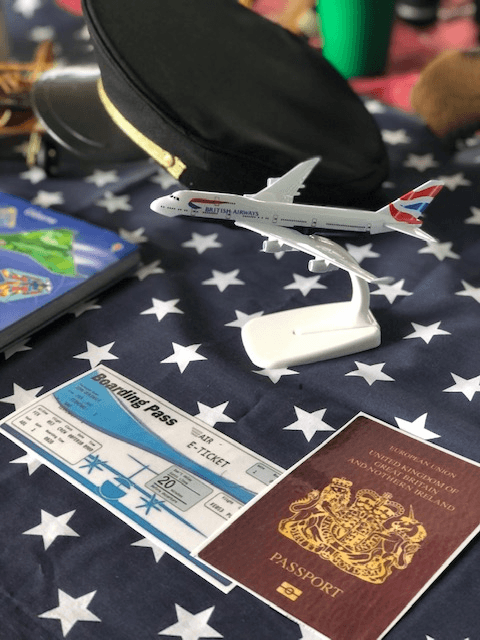 At St Joseph's, we have bought in a new curriculum for the teaching and learning of history and geography across the school. It is called ProspectUs and each class studies three themes during the year - one each term. Each theme is carefully matched to individual subject requirements to ensure a broad and balanced coverage of the national curriculum.

Each termly topic begins with a launch or "stunning start," and then follows a series of lessons that are history and/or geography based which also link to the core and foundation subjects. Although the themes are largely humanities based to meet the requirements of the national curriculum, all of these themes are fully cross-curricular in content, providing a wide range of opportunities for: art, design, music, technology and drama, whilst extending and applying age appropriate English, mathematics, science and computing skills. At the end of each term, the children celebrate their learning with a "fantastic finish."

Alongside the learning in school, pupils are set "POWer Projects" for homework each half term which encourage independent research and topic related activities that can be carried out at home.

In the Summer Term, a 'whole-school theme' provides opportunities for all year groups to investigate and explore the same theme from different perspectives.
Here are some pictures of our Geography learning at St Joseph's.
KS1 's role play areas are often based around their Geography learning. A role play area allows pupils to experience and understand different viewpoints in the context of a particular issue.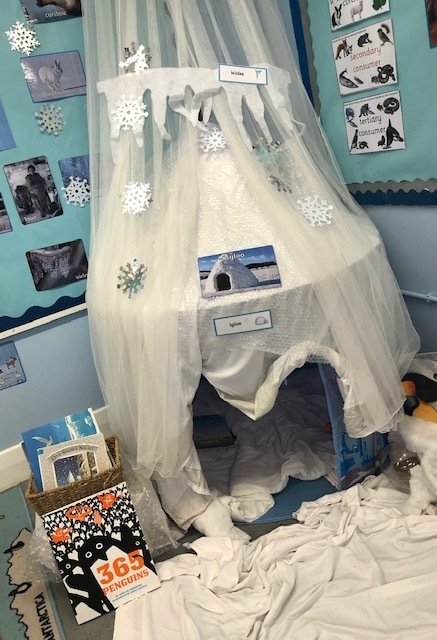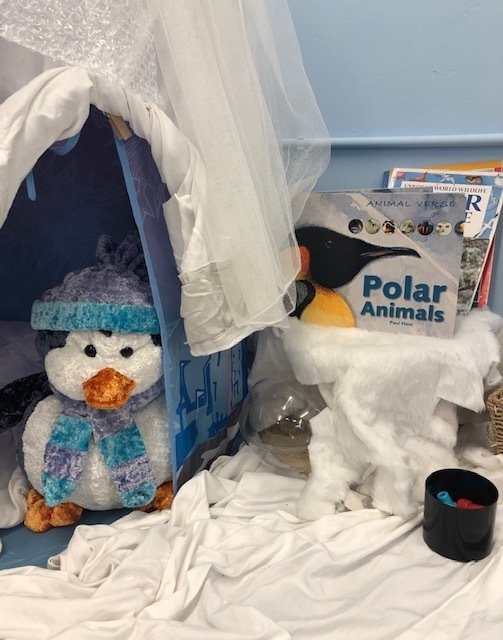 Year 1's topic is "Poles Apart" and their role play area is an igloo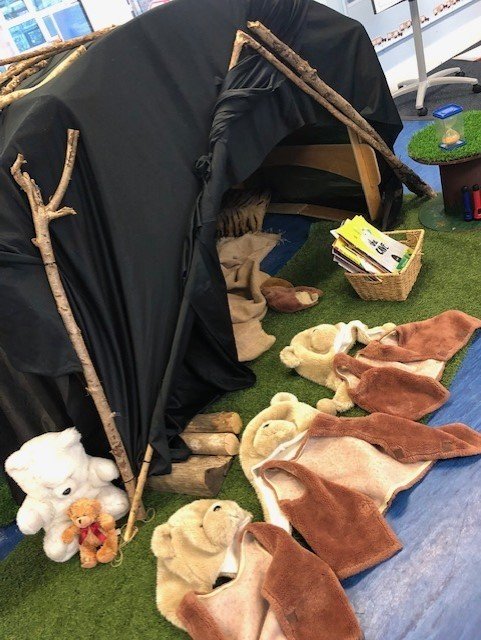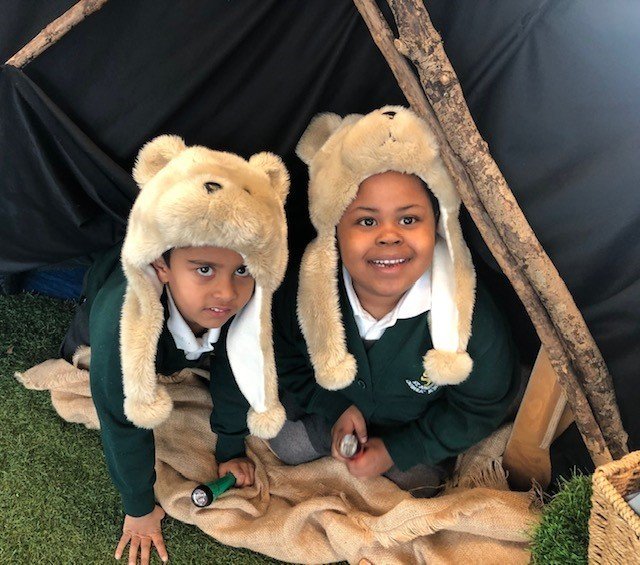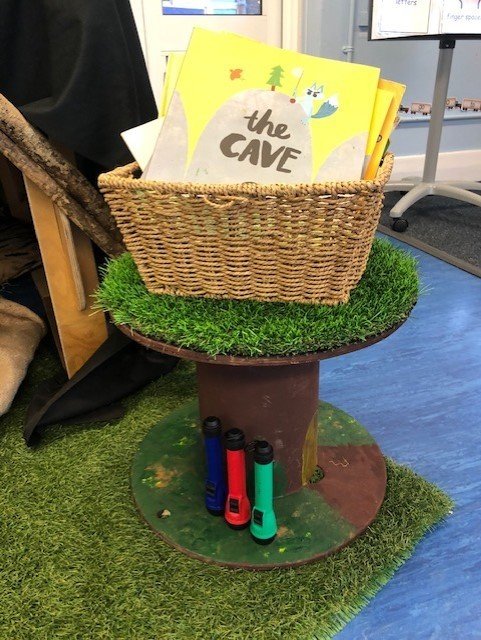 . The Reception Class's topic is "Off on an adventure" Their role play area is a cave! They can take in a book into the dark cave and read it by torchlight!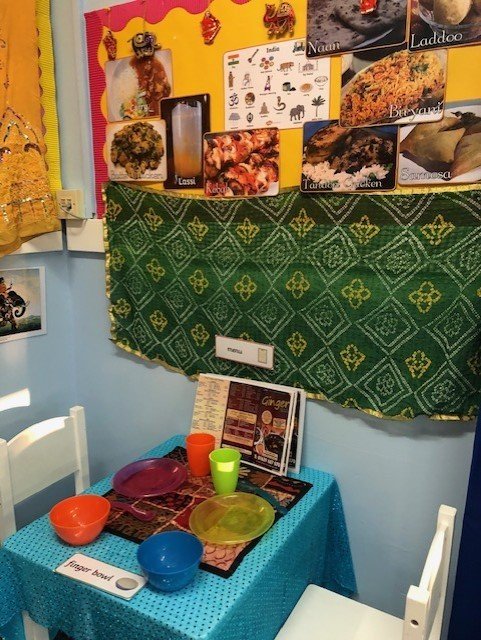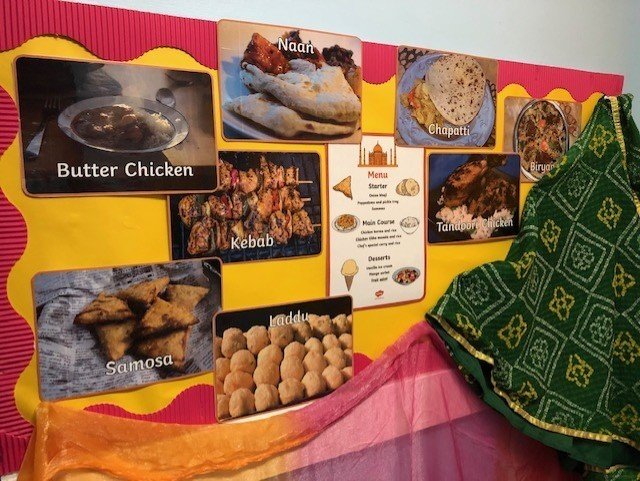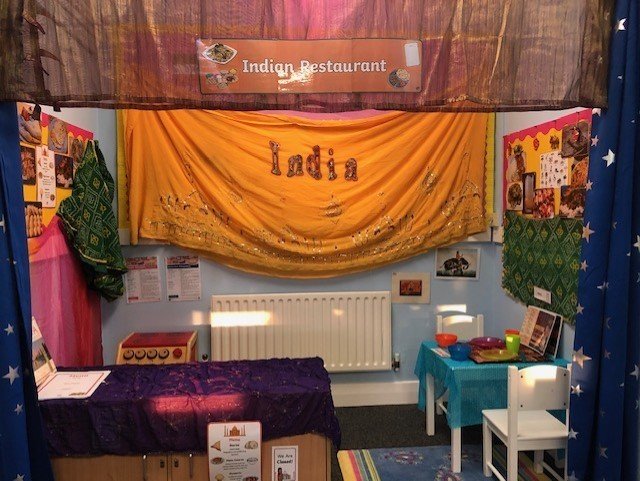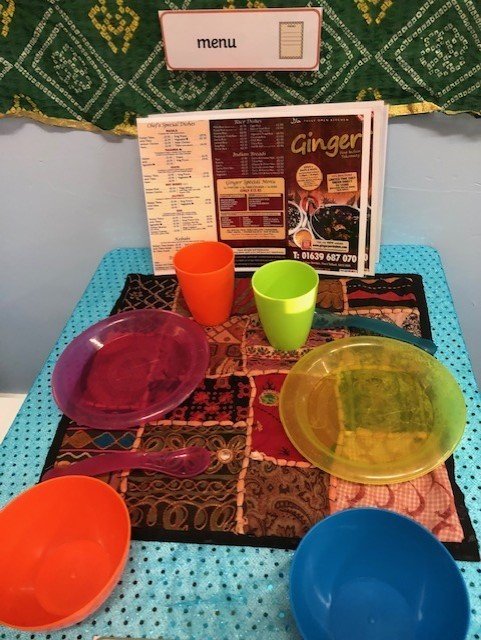 Year 2's topic is "Indian Spice." Their role play area is an Indian restaurant.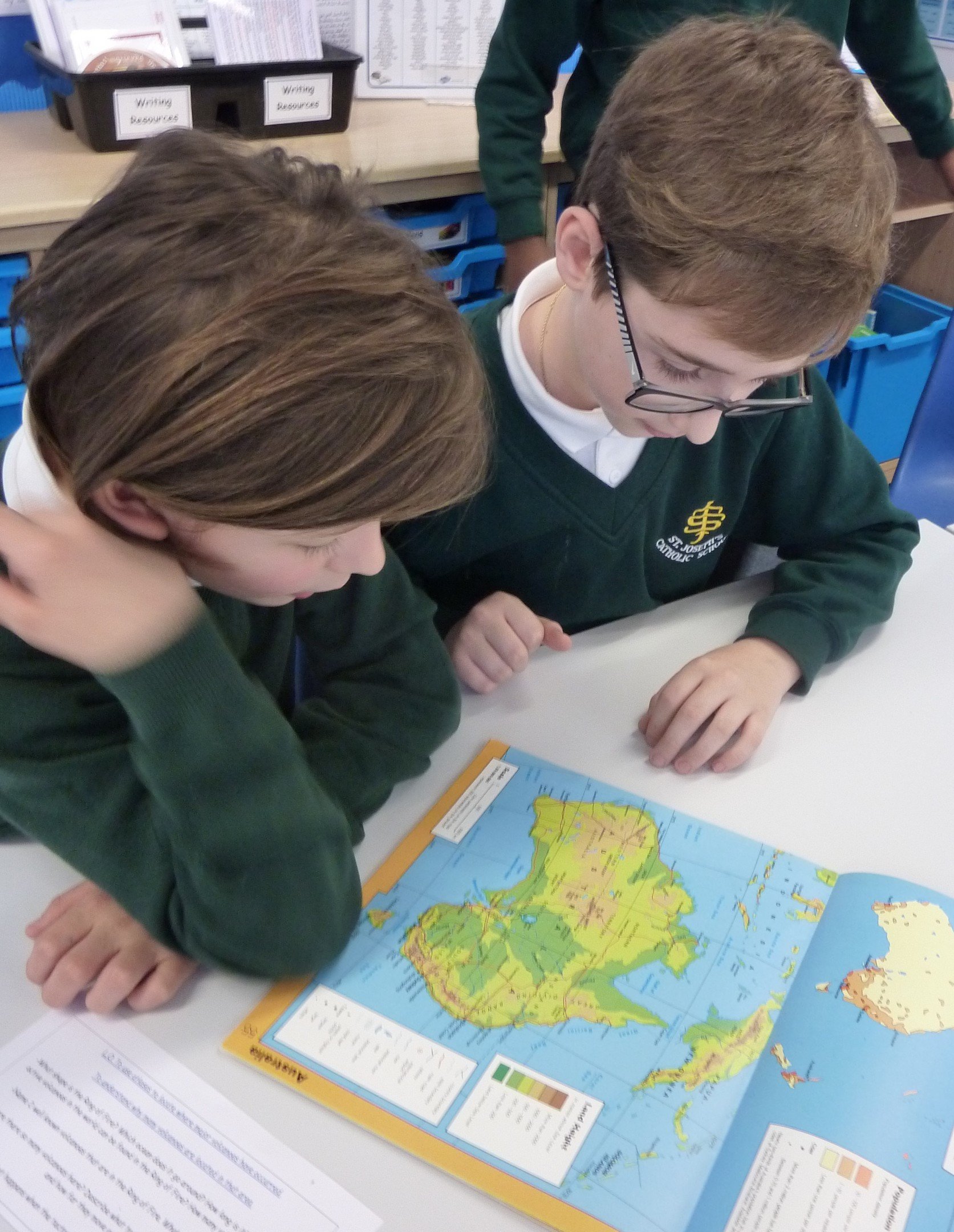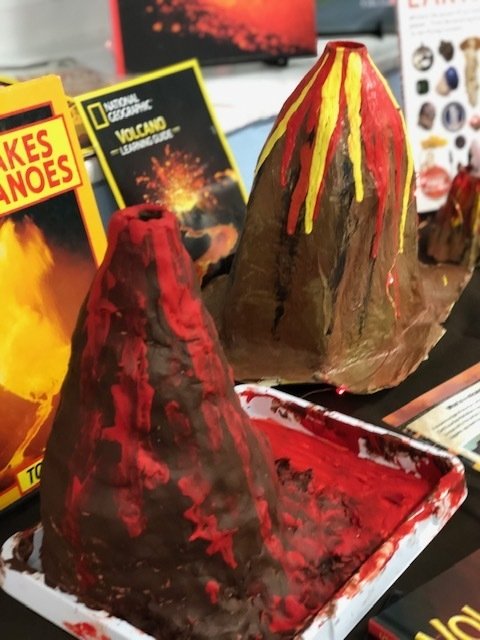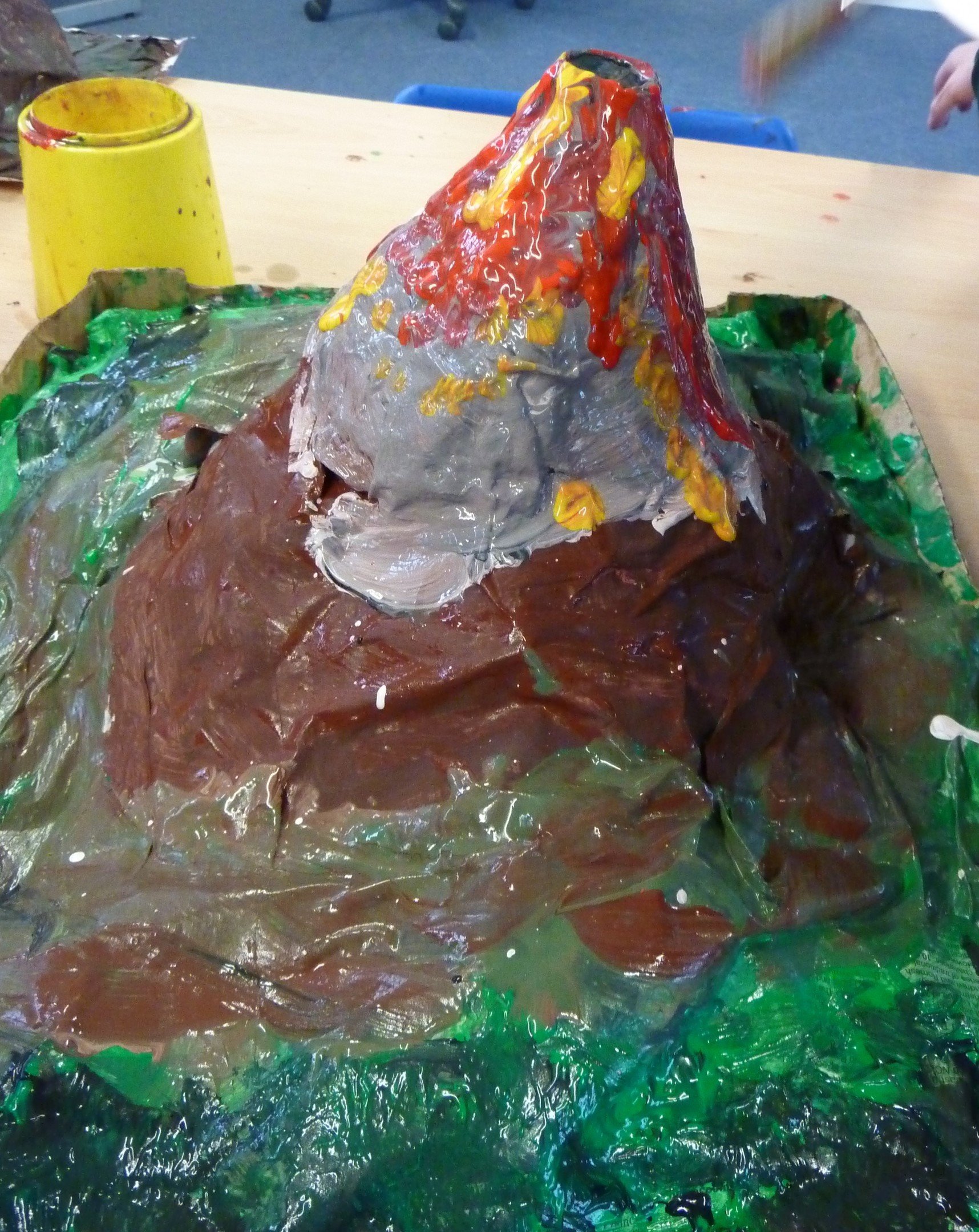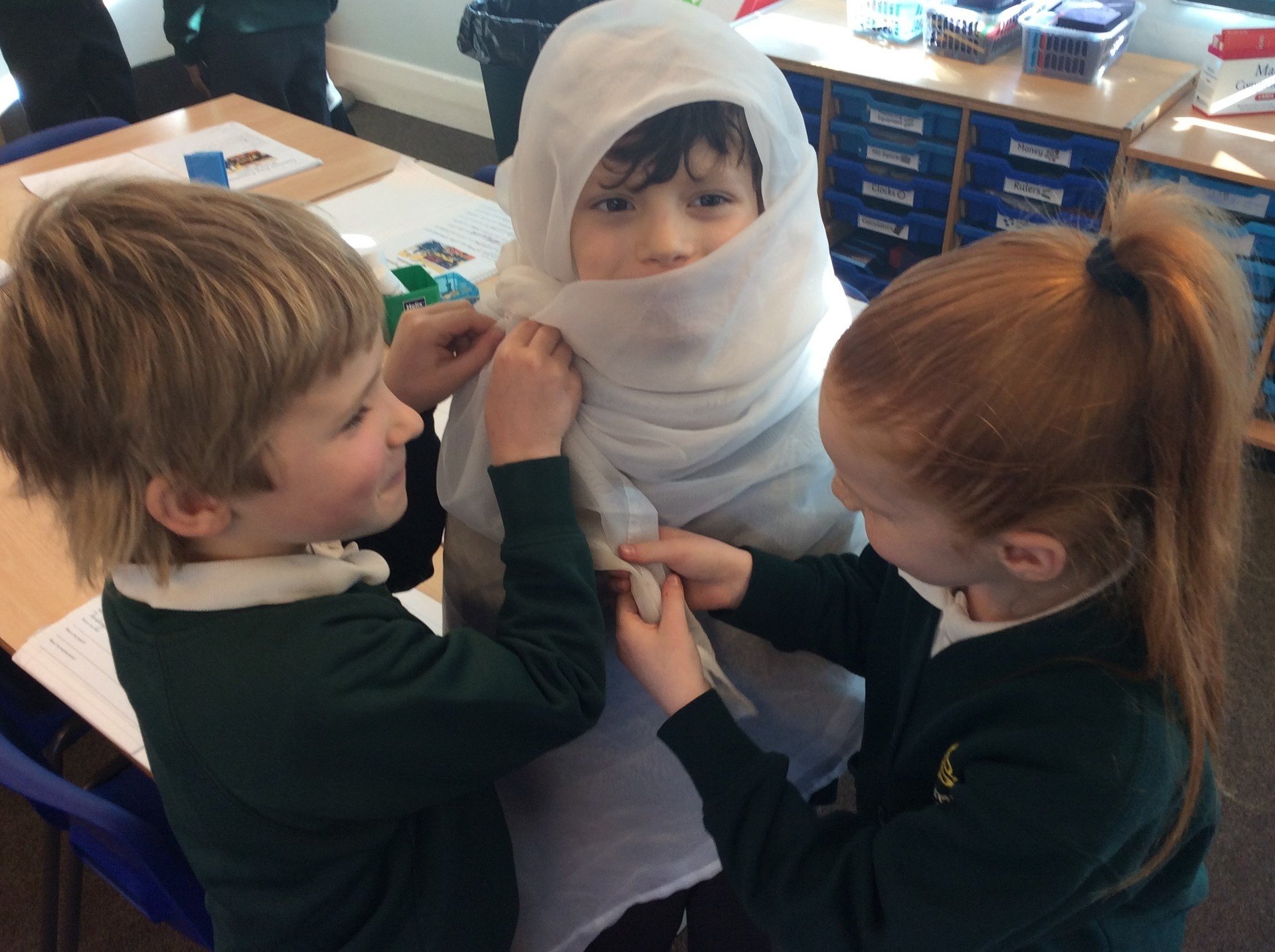 Year 6's use an atlas to locate volcanoes during their topic, "Disaster!" and Year 4 children learn how to tie a shemagh (a traditional Middle Eastern scarf or wrap commonly used to shield the head and face from harsh weather conditions) during their topic "Extreme Survival."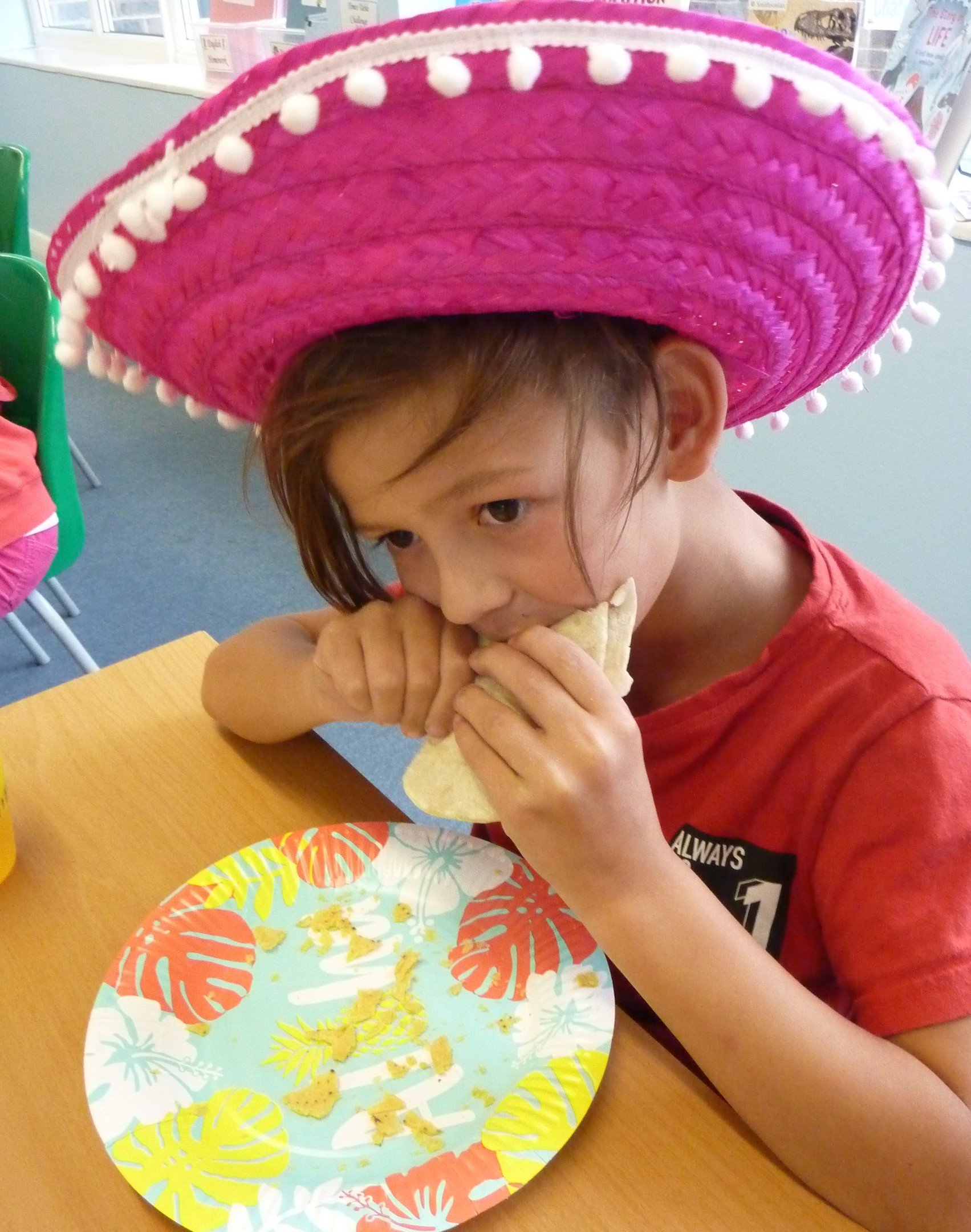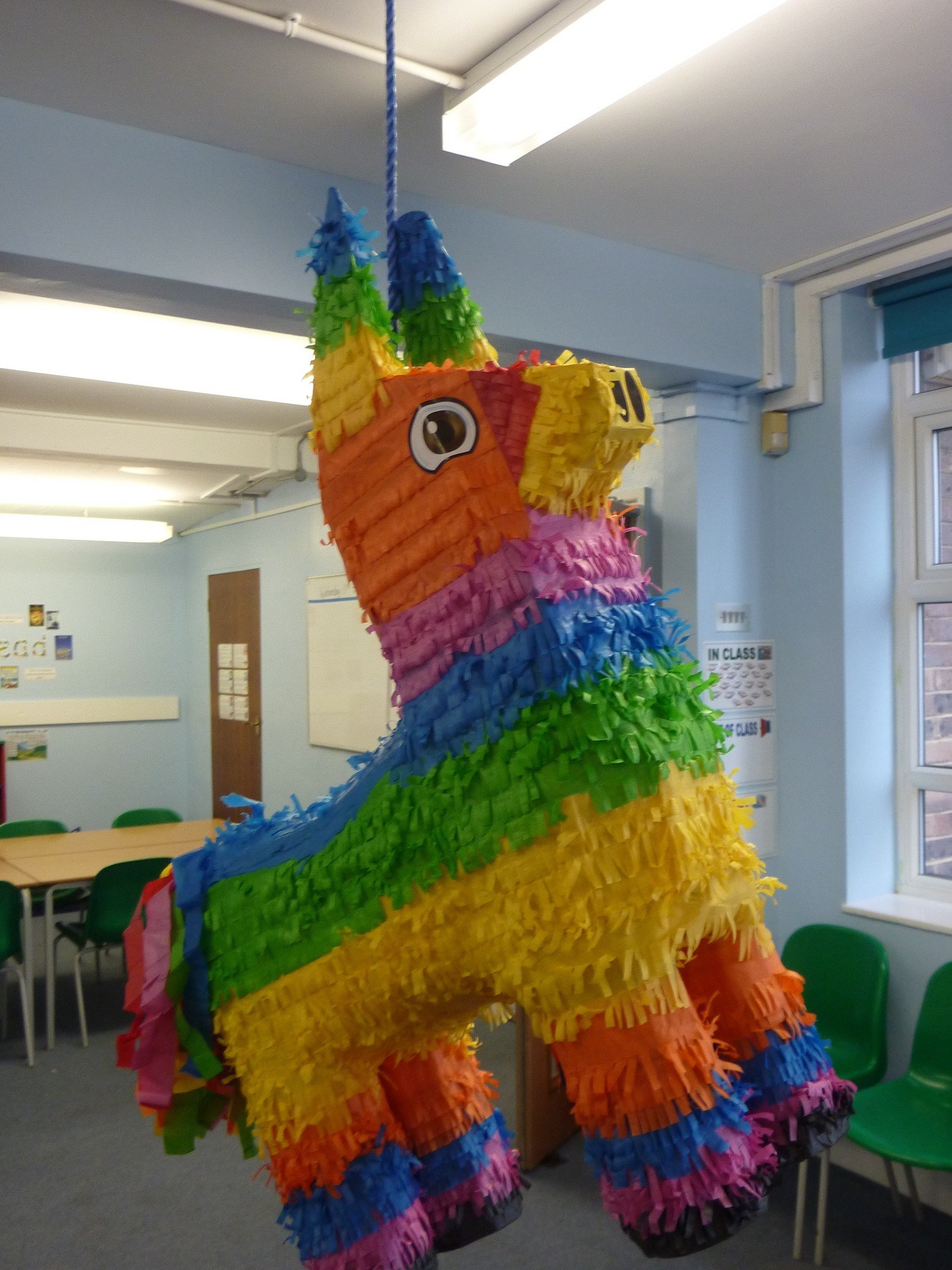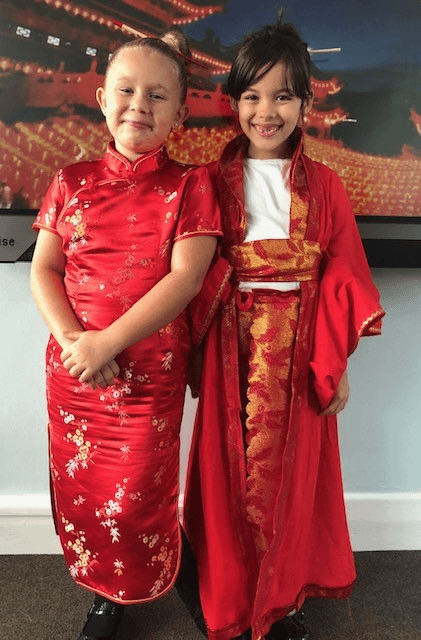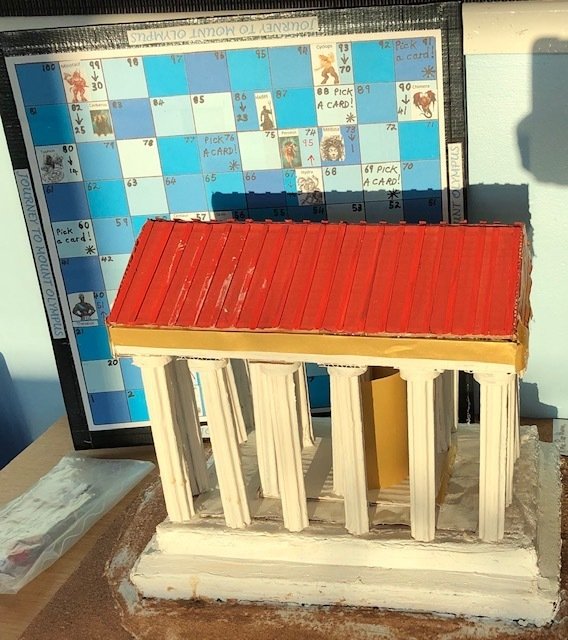 Year 6's theme is "Let's go to Mexico," Year 4 are keen to "Visit China" and Year 5's topic is called "Greece Lightning."
Geographical Skills
The National Curriculum states that KS1 pupils should "use simple fieldwork and observational skills to study the geography of their school and its grounds and the key human and physical features of its surrounding environment."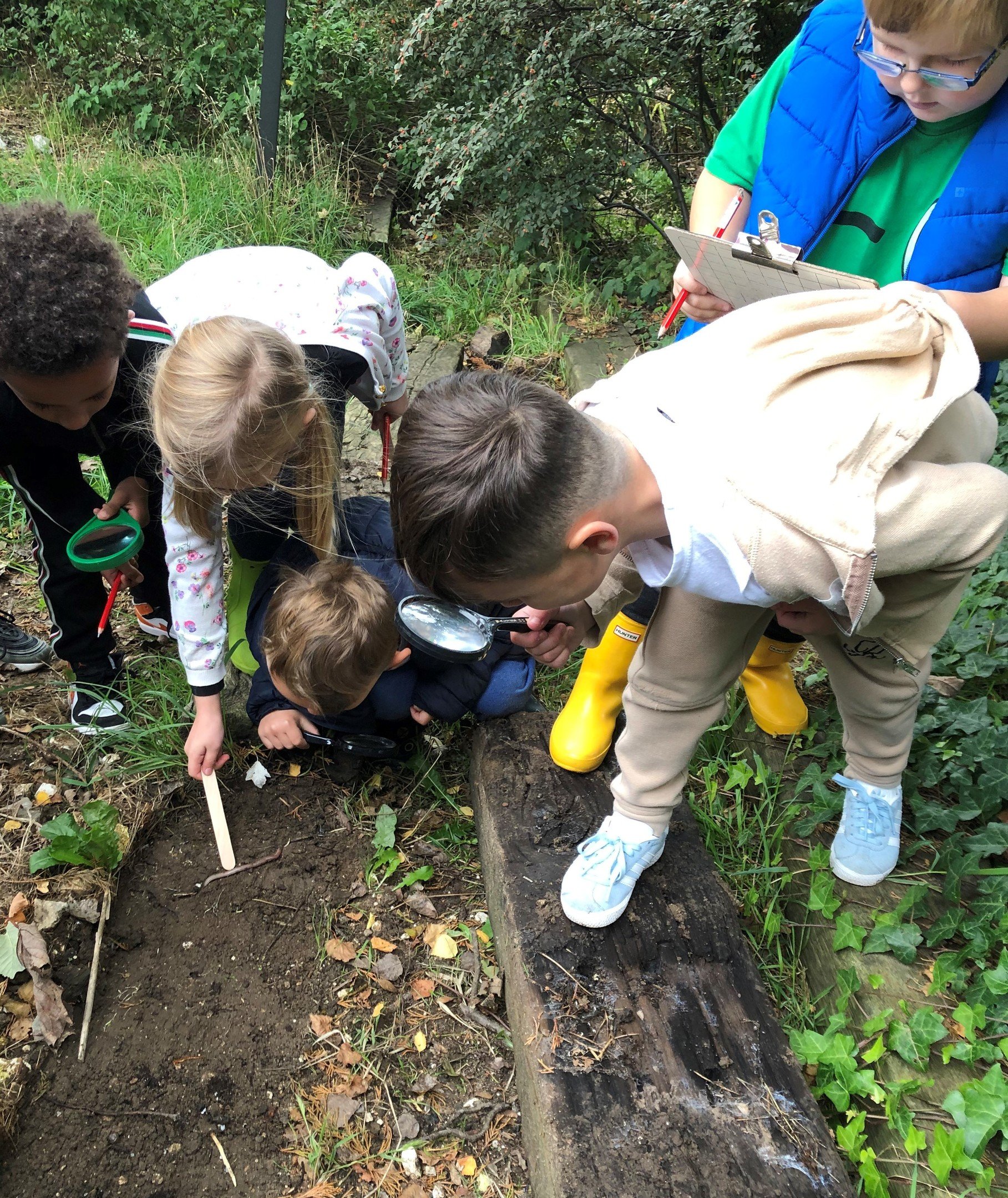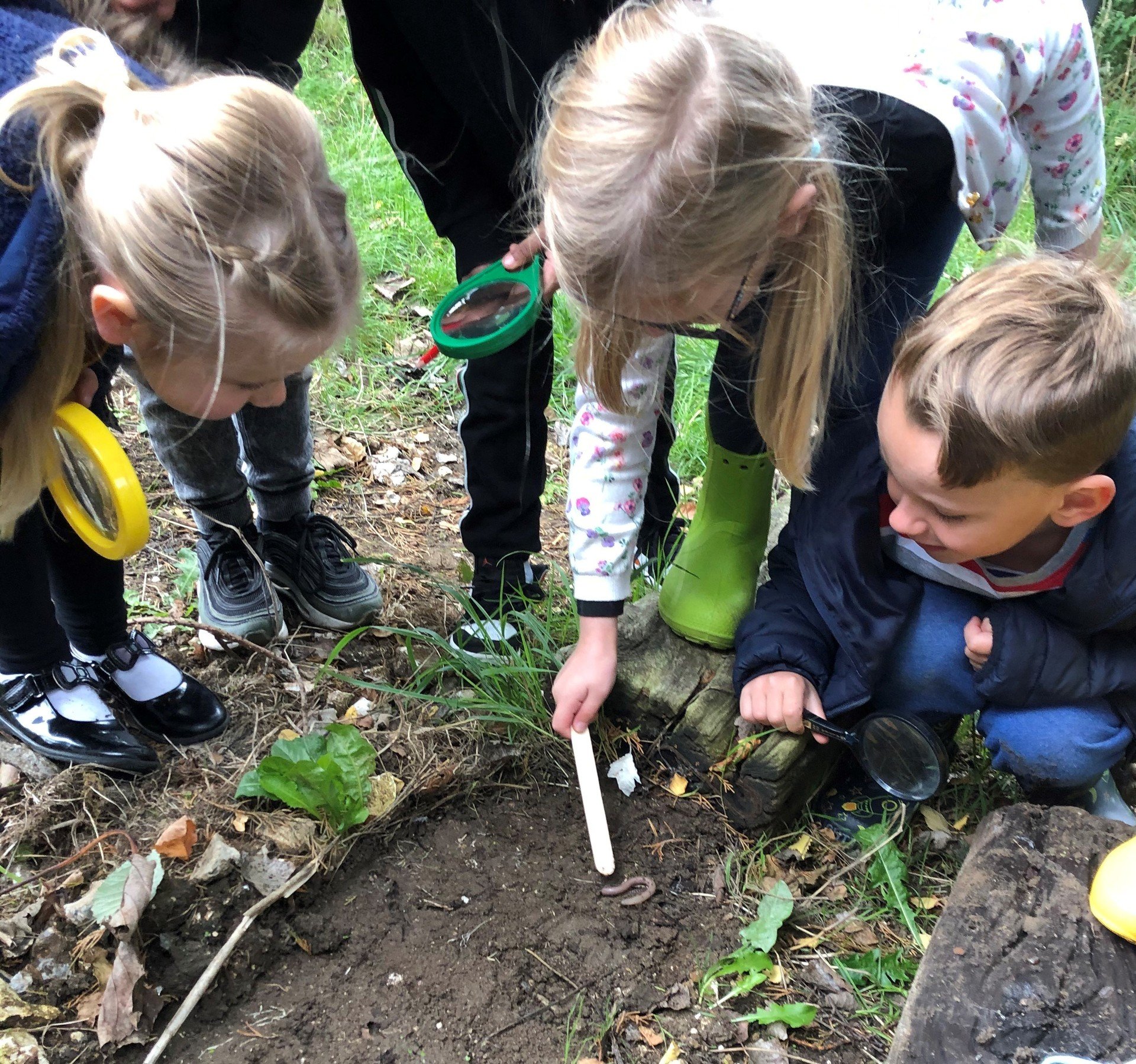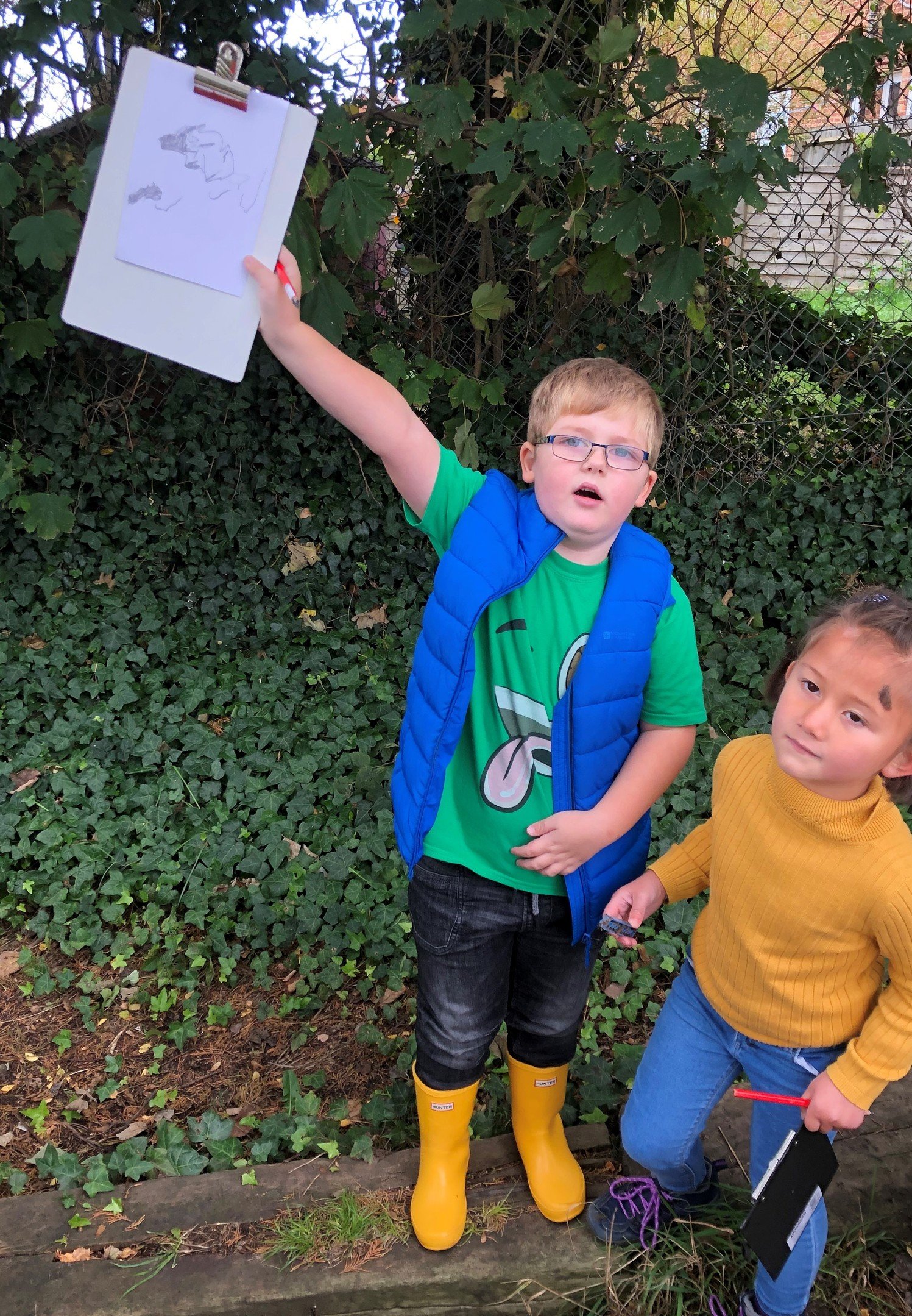 In KS2, the National Curriculum requires pupils to use the eight points of a compass, four and six-figure grid references, symbols and a key (including the use of Ordnance Survey maps) to build their knowledge of the United Kingdom and the wider world.